WWW.KARLSWALKS.CO.UK
PICTURES AND TRIP REPORTS FROM MY WALKS IN THE ENGLISH LAKE DISTRICT
---
Naddle Horseshoe
16th November 2014
Route- Swindale Rd - Scalebarrow Knott - Harper Hills - Powley's Hill - Hare Shaw - Naddle High Forest - Wallow Crag - Naddle Low Forest - Hugh's Laithes Pike - Naddle farm - Swindale Rd. ( about 8 miles 1750ft ascent)
Today we traveled to the far eastern reaches of the Lakes for a walk around the little frequented hills above Haweswater.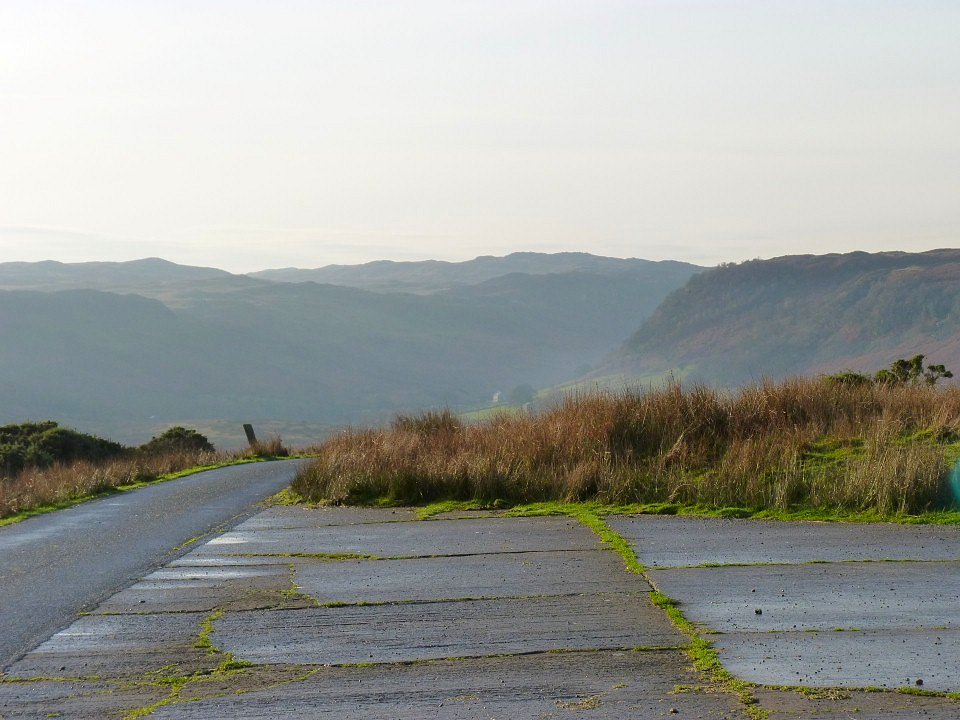 Looking down the road to Swindale from the parking area at the junction with the water authority private road.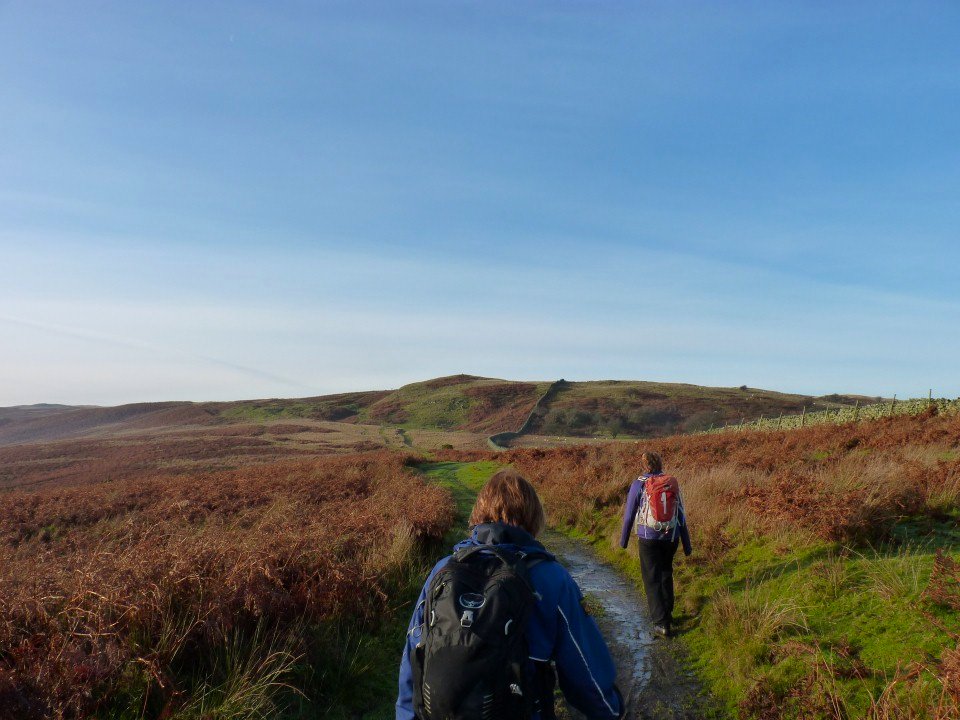 Following the track to our first top of the day, Scalebarrow Knott.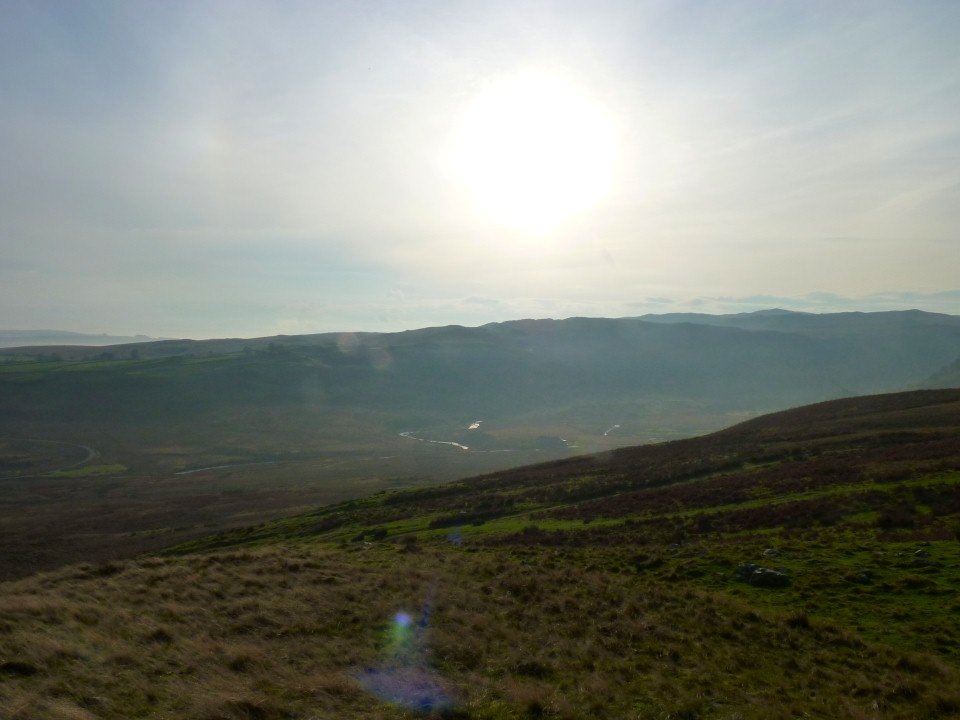 The view back over Swindale beck to the Howgills in the distance.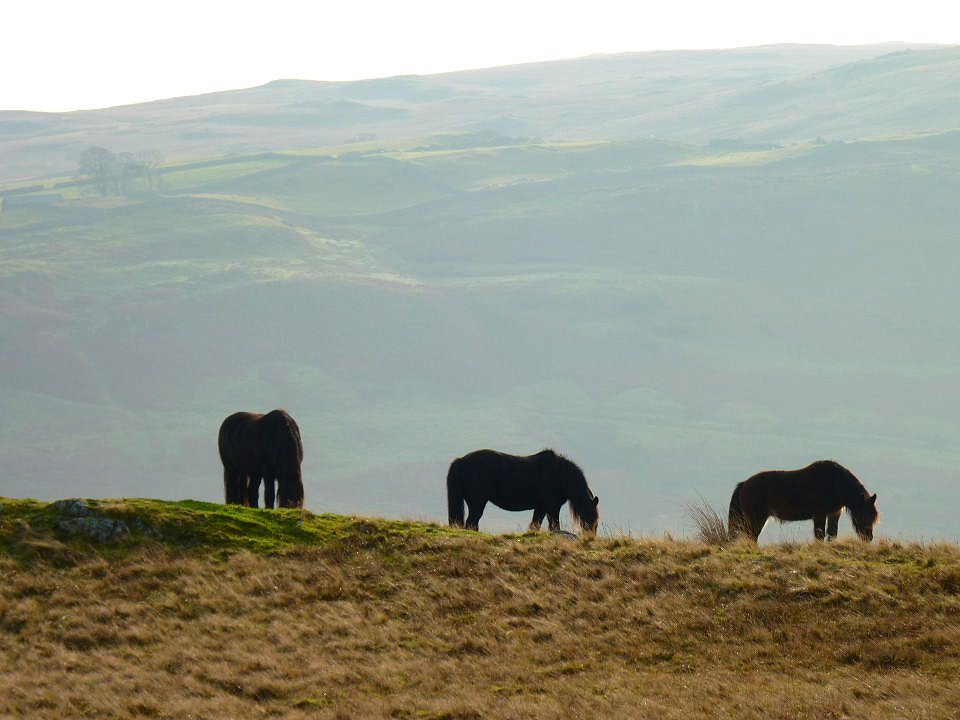 Cumbrian fell ponies on Scalebarrow Knott.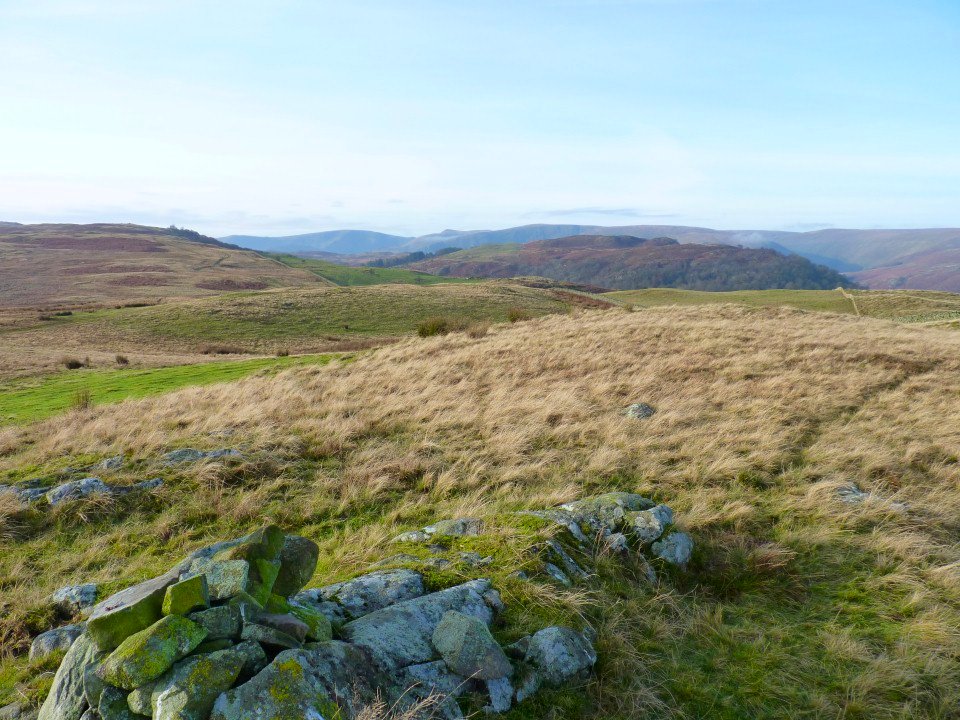 High Street and the distinctive point of Kidsty Pike in the distance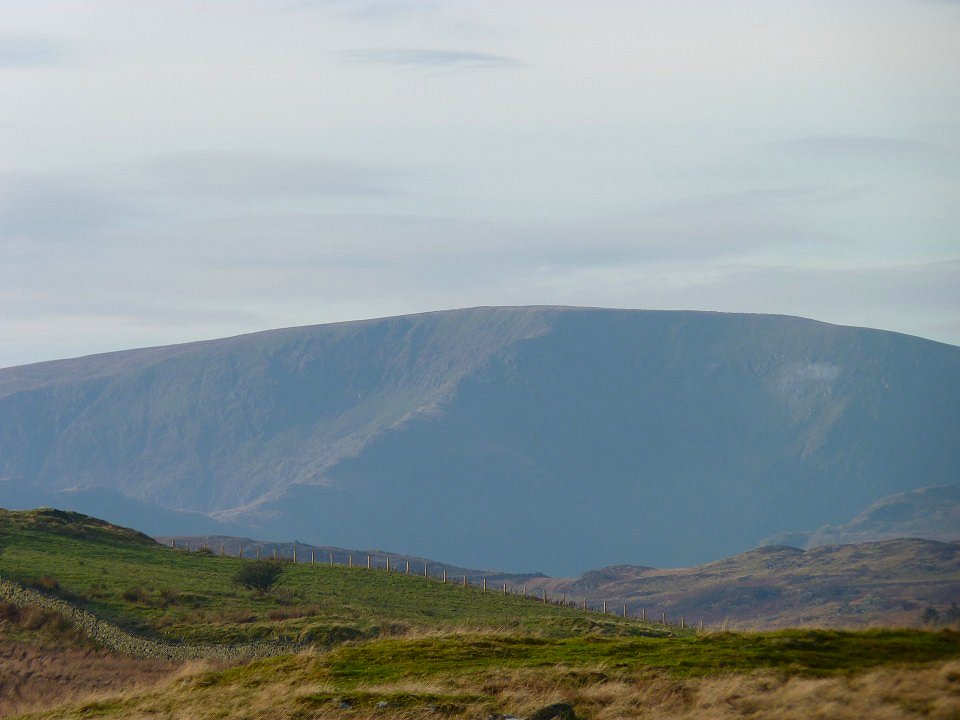 Zooming in on the Rough Crag ridge to High Street.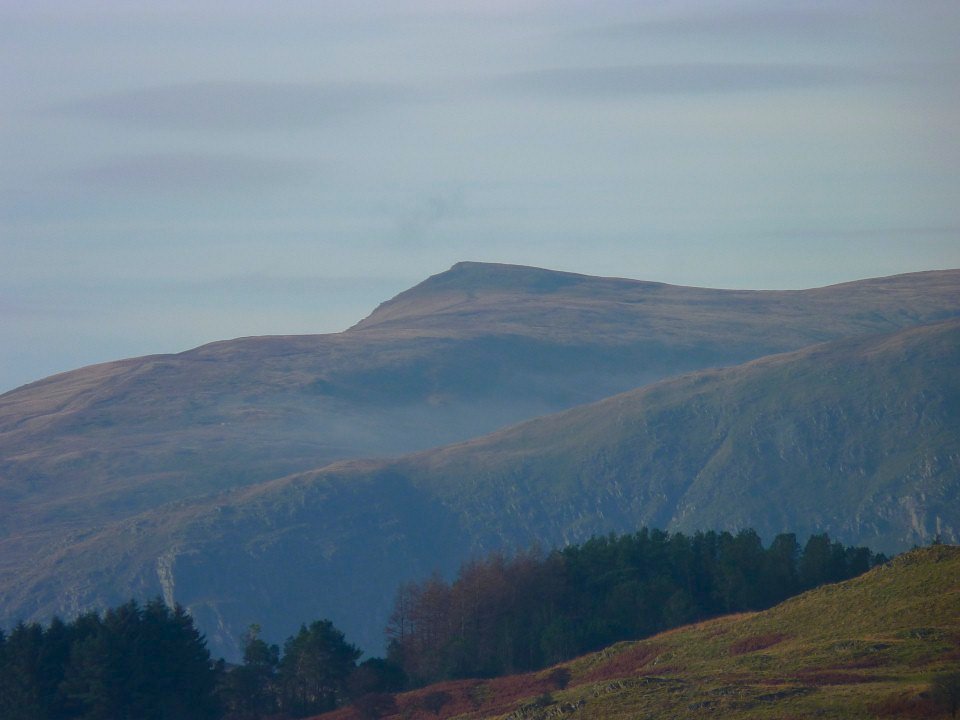 And then Kidsty.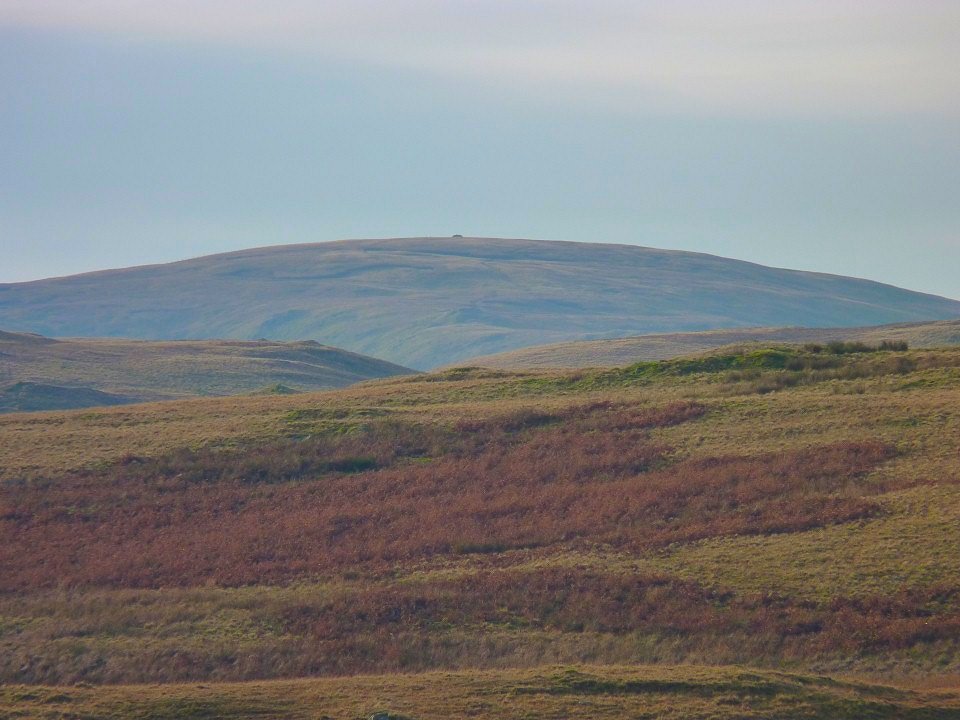 Selside Pike.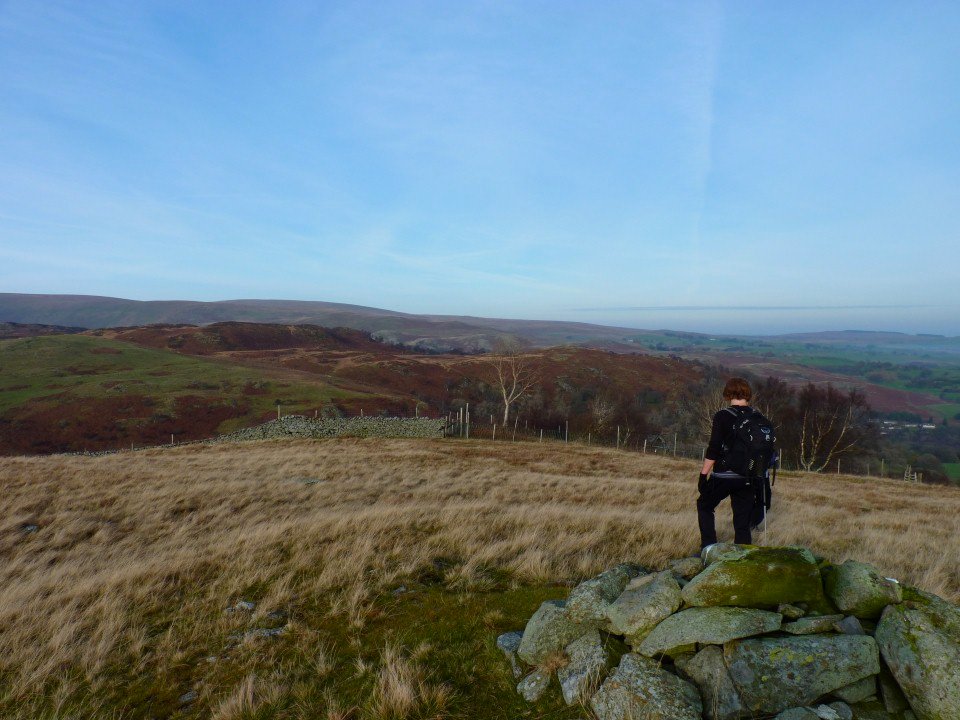 Walking down from Harper Hills to the pumping station.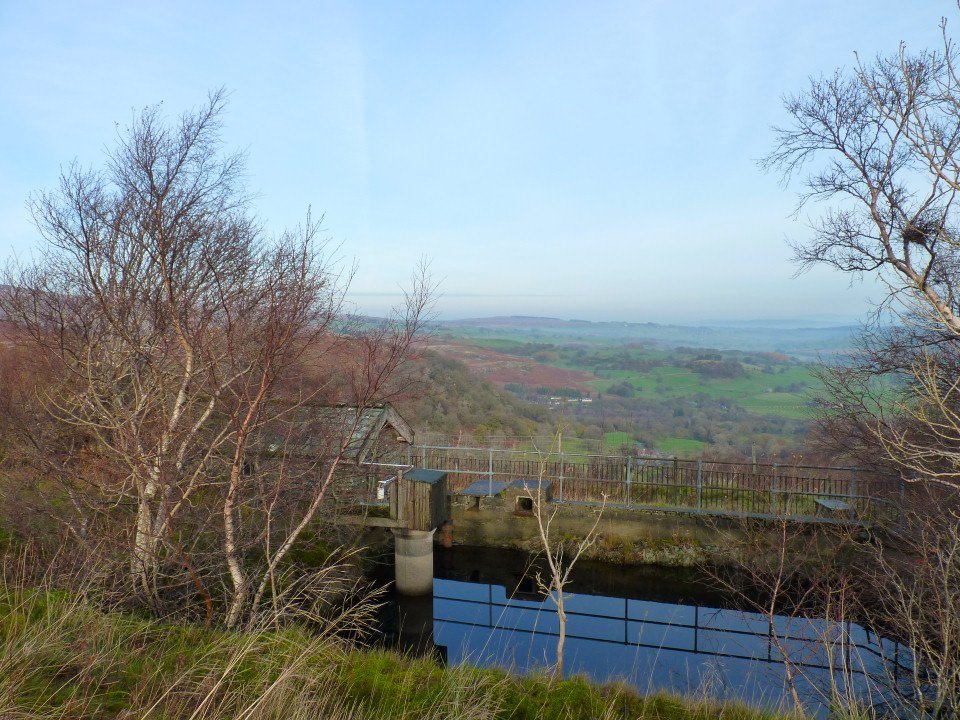 And there it is with its reservoir all part of the pipeline from Swindale to Haweswater.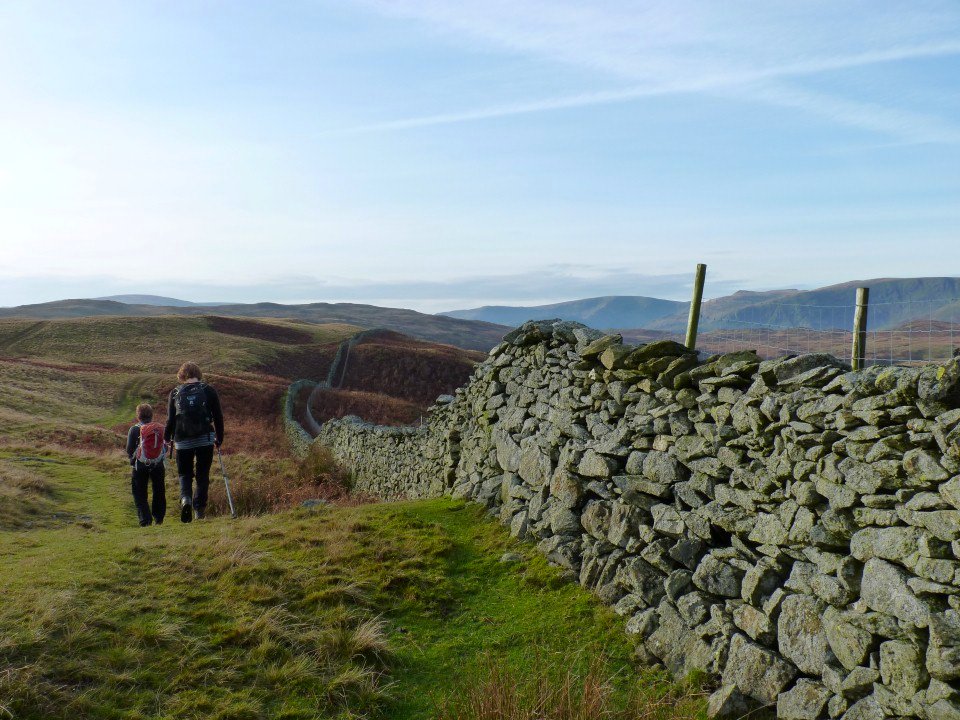 Back on the track now to our next top Powley's Hill.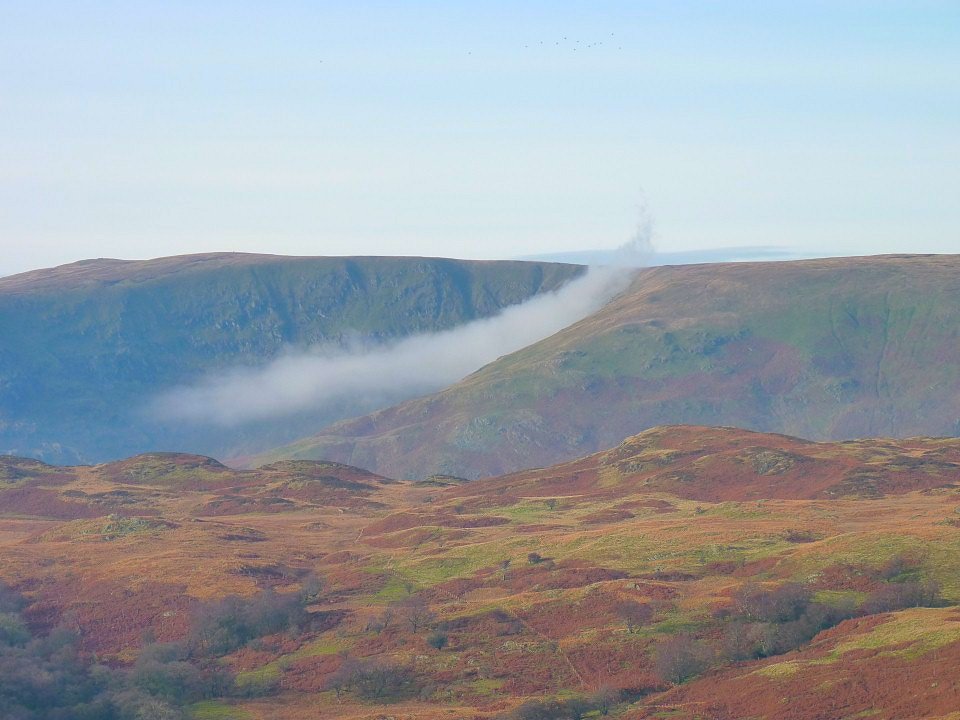 Mist rising from Whelter Bottom across Haweswater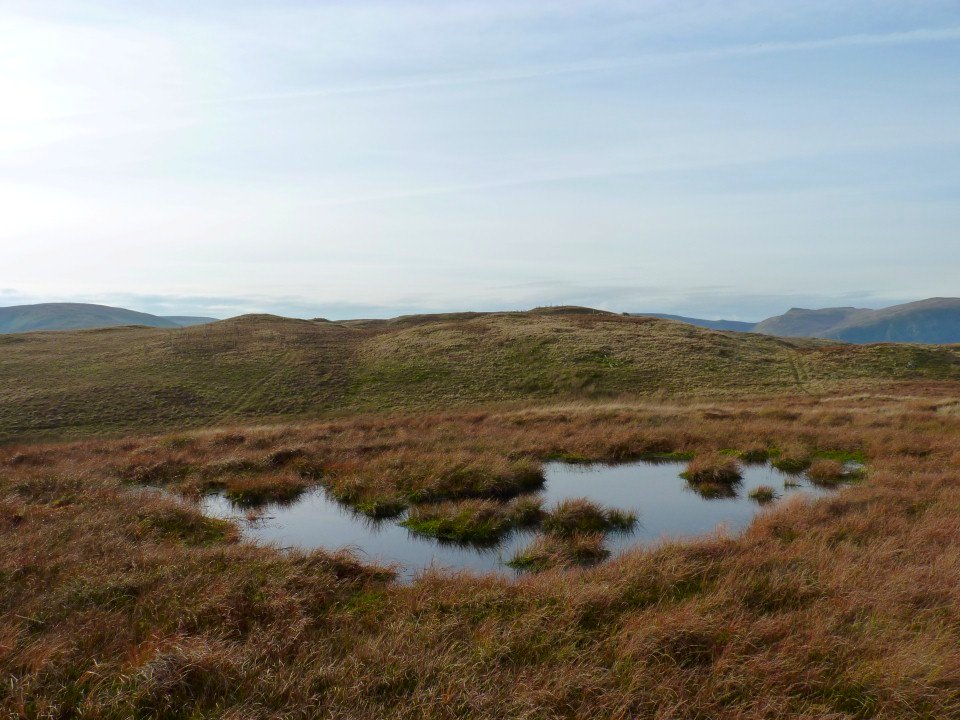 From Powley's Hill it's only a short walk to Hare Shaw.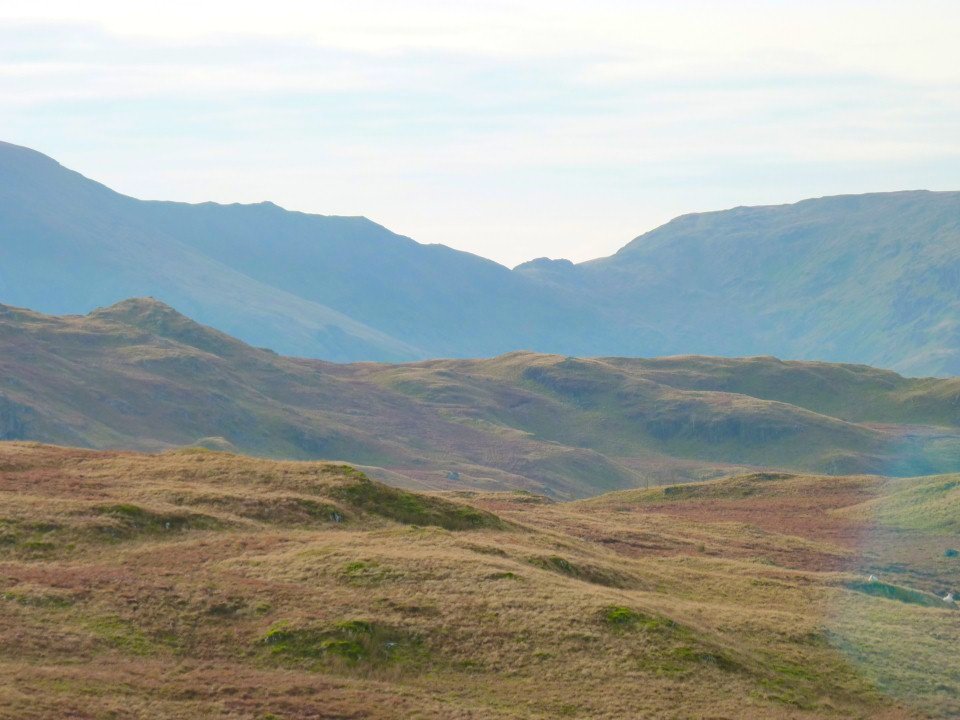 Nan Beild pass from Hare Shaw.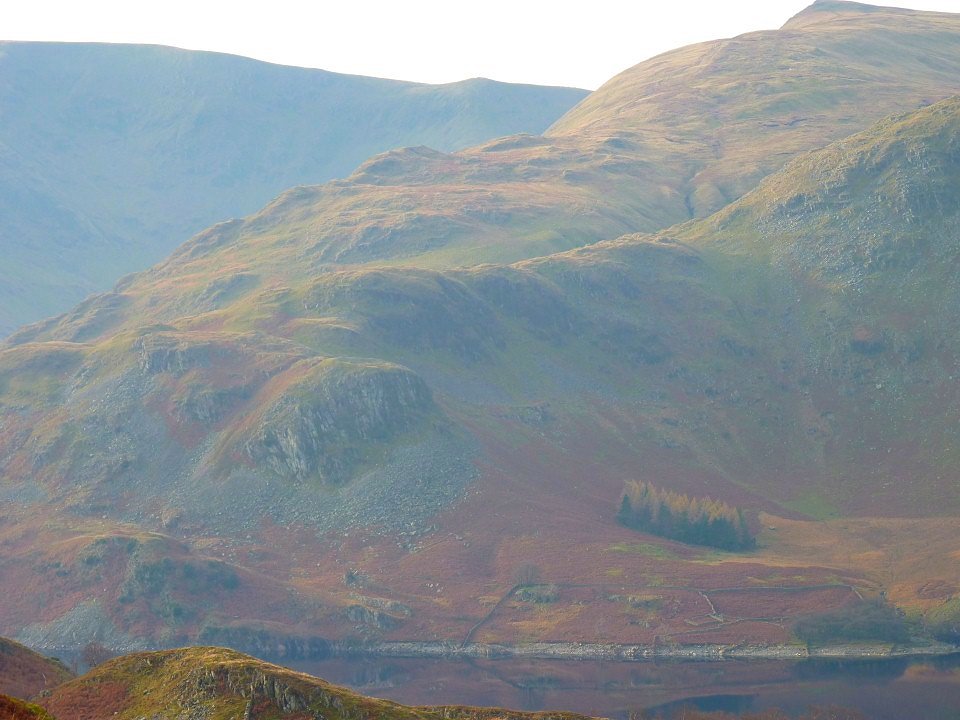 Castle Crag (Mardale) above Haweswater.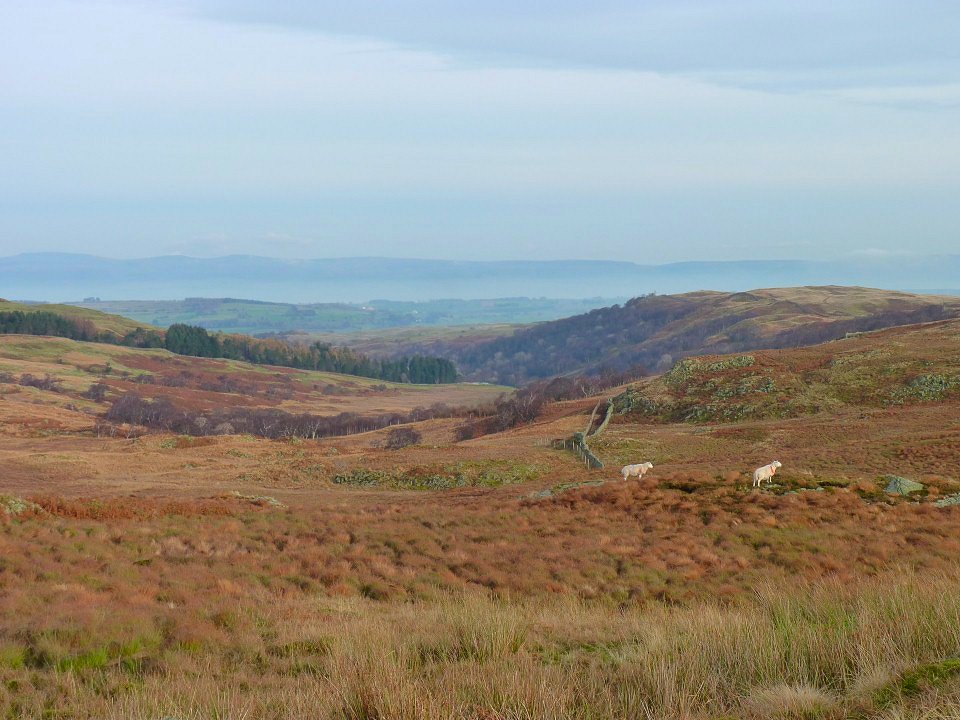 From Hare Shaw we turned for home but still had a few ups and downs to go.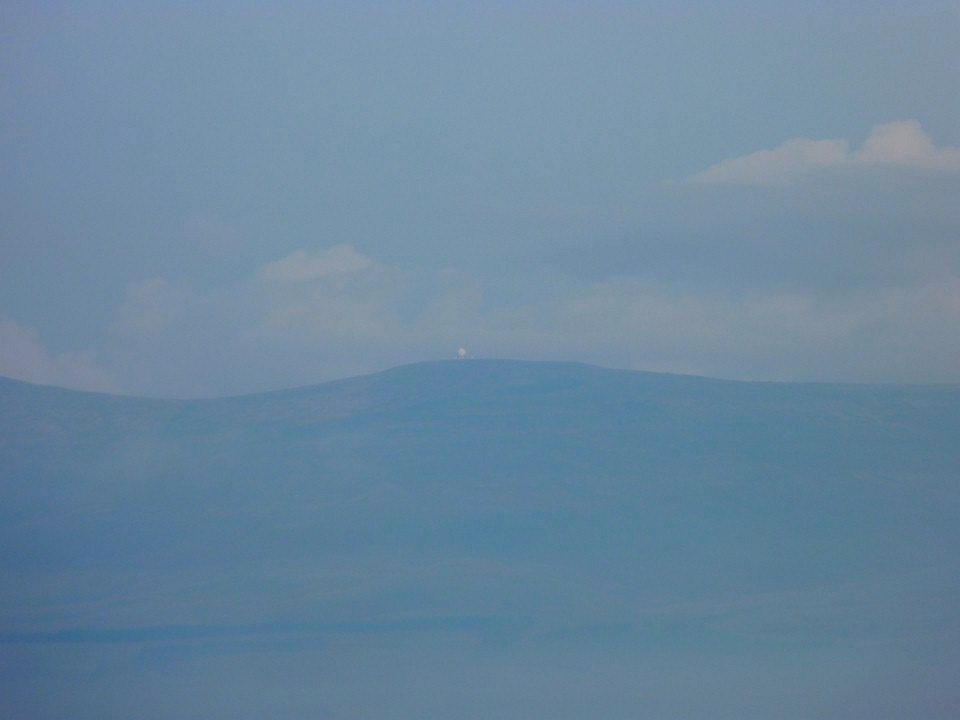 On Naddle High Forest now, looking across to the radar station on Great Dun Fell.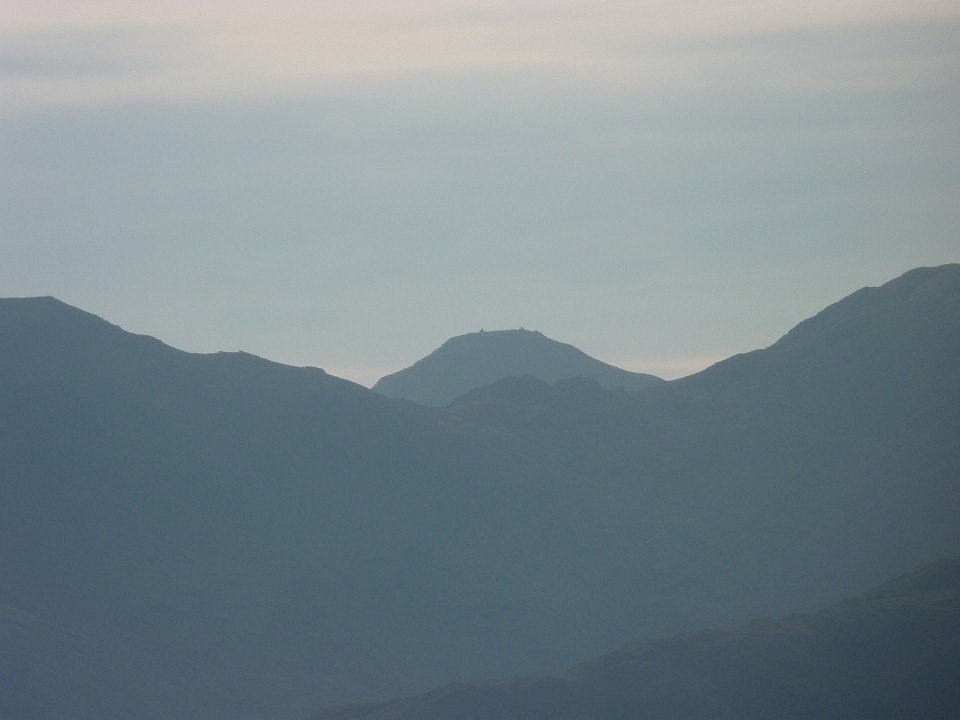 Ill Bell peeps above Nan Beild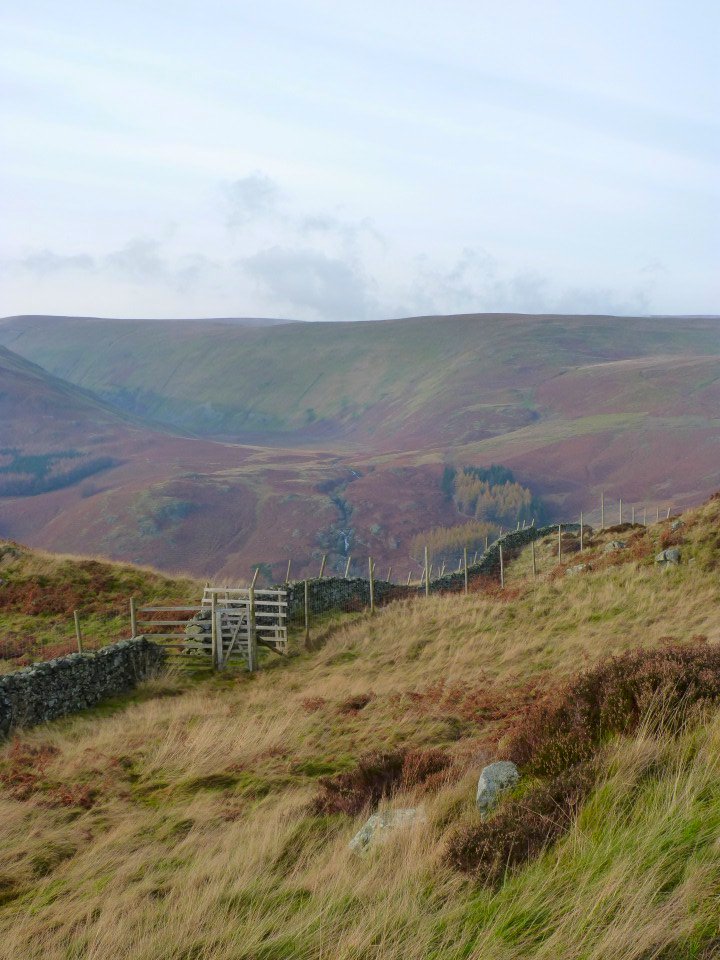 Looking across to Measland beck and Fordingale bottom from Wallow Crag. A few years ago you would have to climb a couple of walls on this walk but today gates have been provided although they are of the type which have no hinges so you have to lift them up and down.
Four Stones Hill from the rough and mostly pathless route to Naddle Low Forest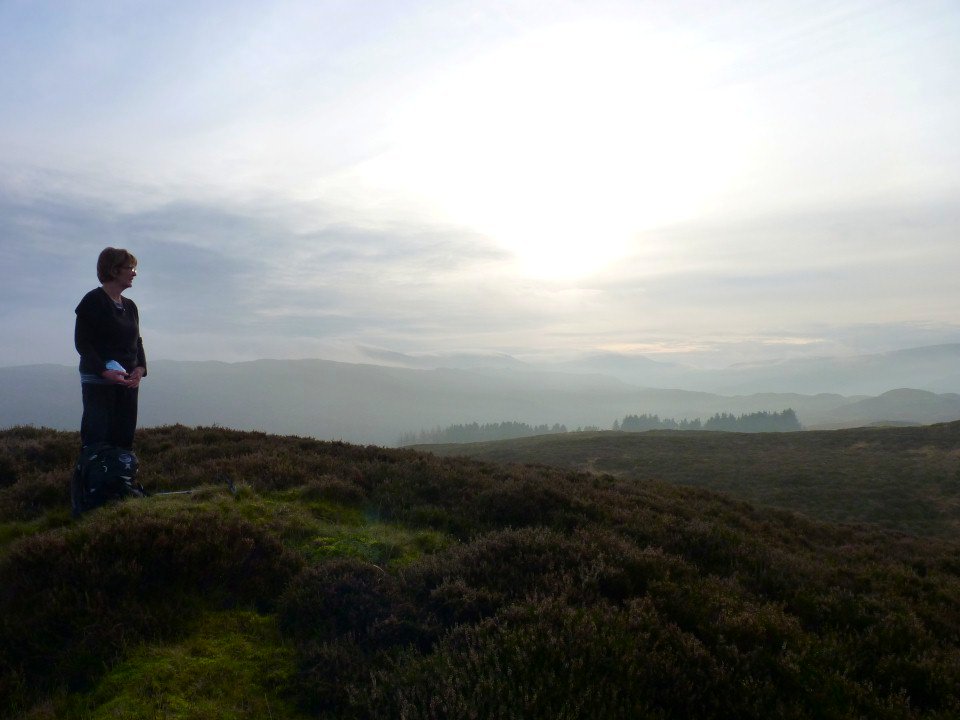 Mist rising to the east as we reach the indistinct top of Naddle Low Forest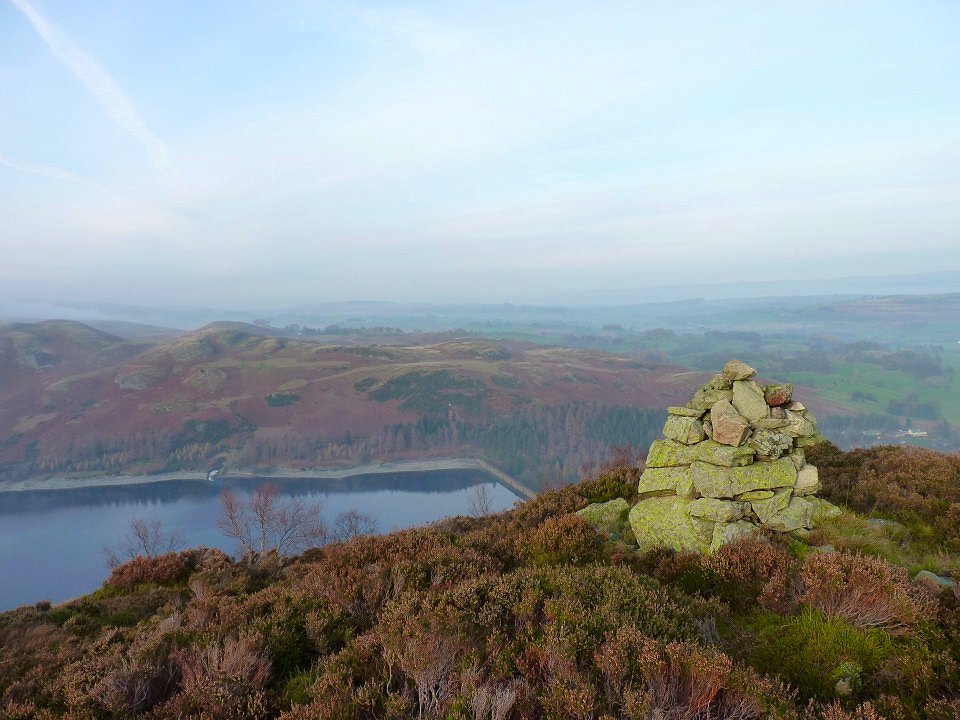 Although not a Birkett we made the short trip to the Wainwright outlying fell of Hugh's Laithes Pike from where there is a great view of Haweswater dam.
We came down from the fell and picked up the track to Naddle farm
Crossing Naddle Beck at the ford.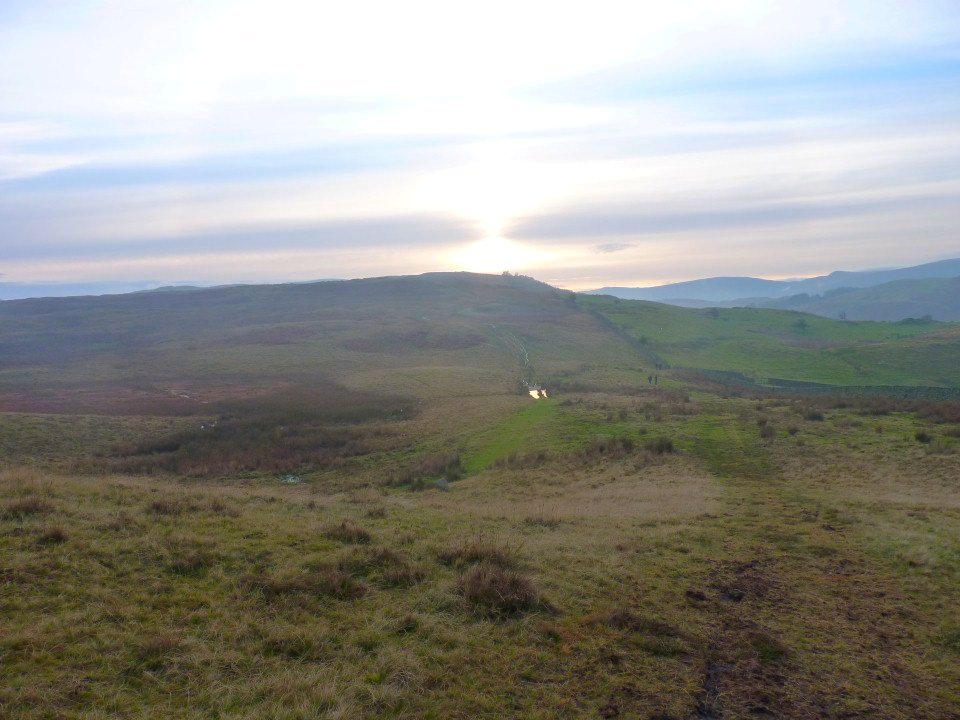 Looking back as we rejoin our outward route.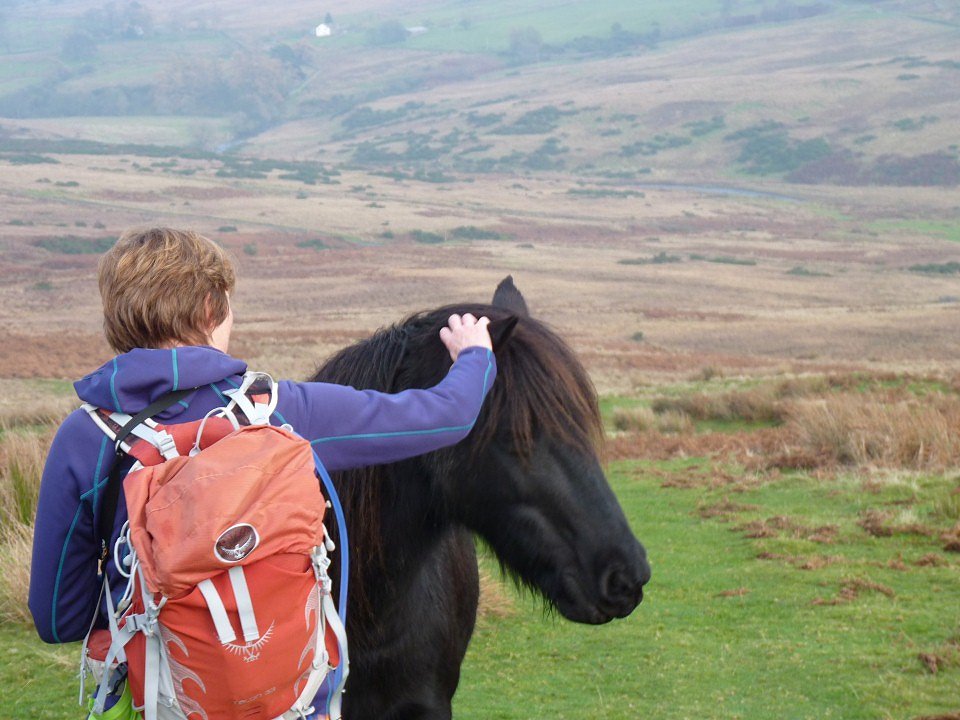 The ponies were still out as we passed by Scalebarrow Knott.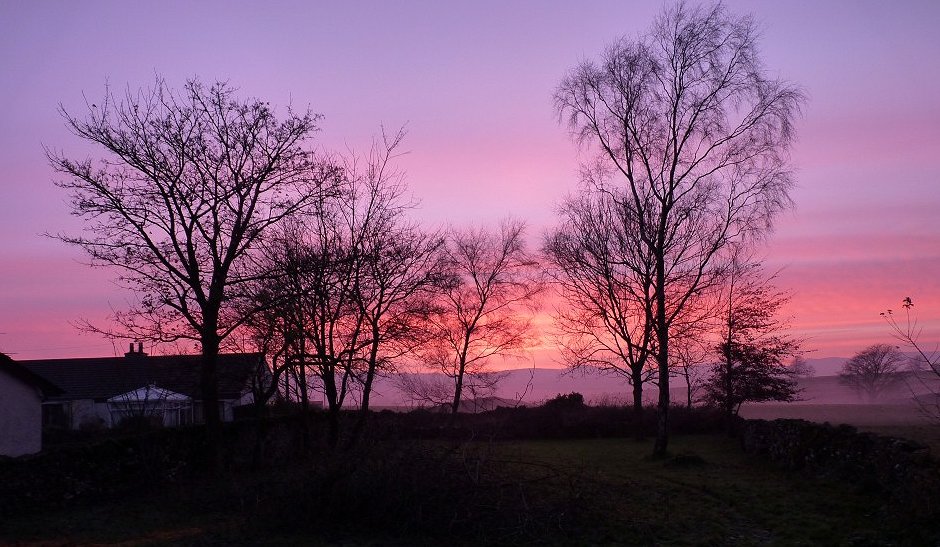 We stopped in Shap for a drink and when we returned to the car there was a lovely sunset.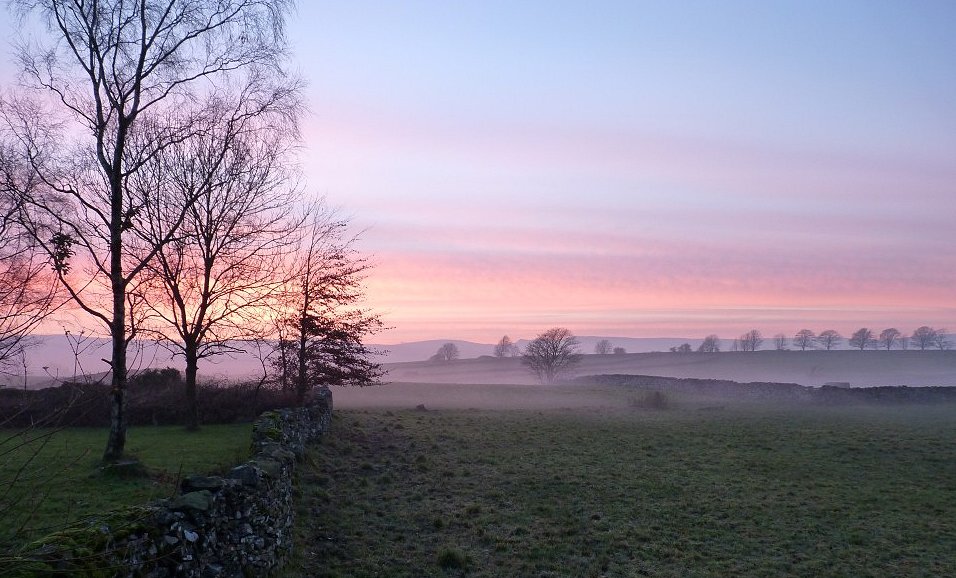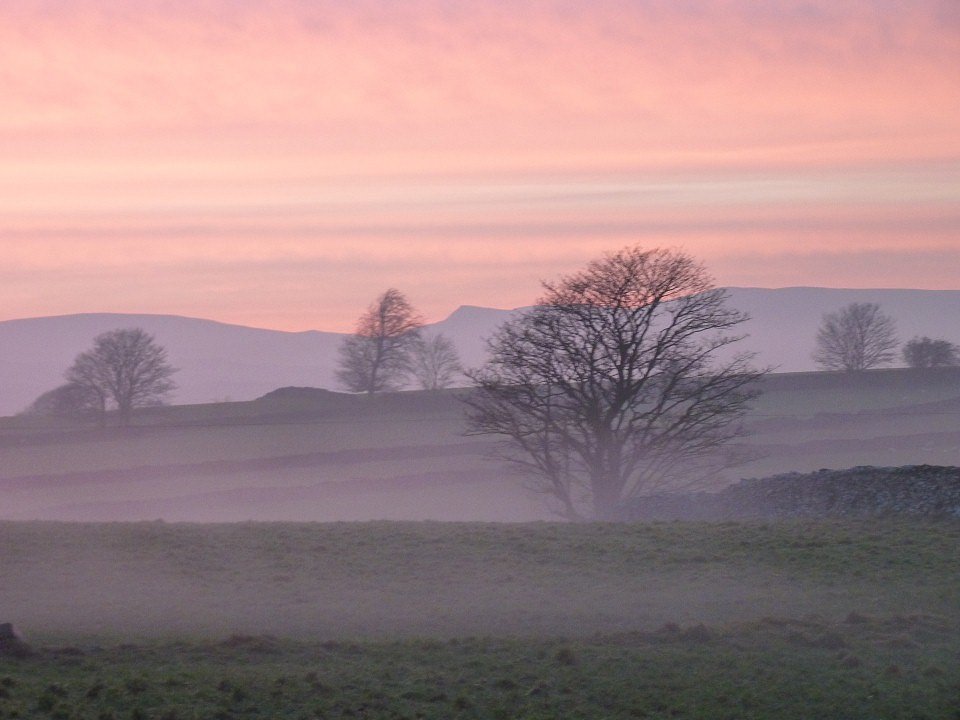 Kidsty Pike