WWW.KARLSWALKS.CO.UK
PICTURES AND TRIP REPORTS FROM MY WALKS IN THE ENGLISH LAKE DISTRICT
---
Silver How to Blea Rigg
30th November 2014
Route- Grasmere - Kelbarrow - Silver How - Lang How - Swinescar Pike - Castle How - Blea Rigg - Easdale Tarn - Grasmere ( about 7.5 miles 2100ft ascent)
We were blessed with another lovely day for our walk along Langdale edge visiting two Wainwright and three Birkett tops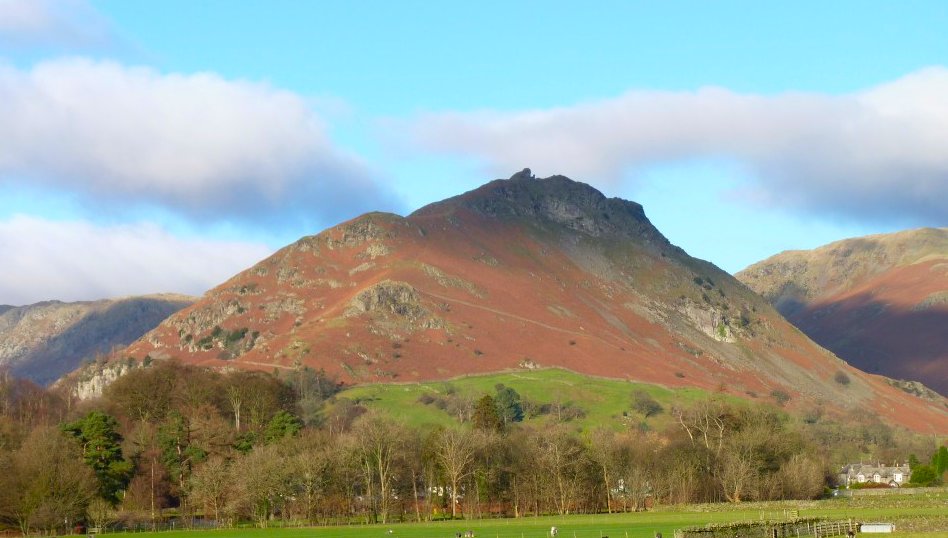 Helm Crag with the lion and the lamb prominent.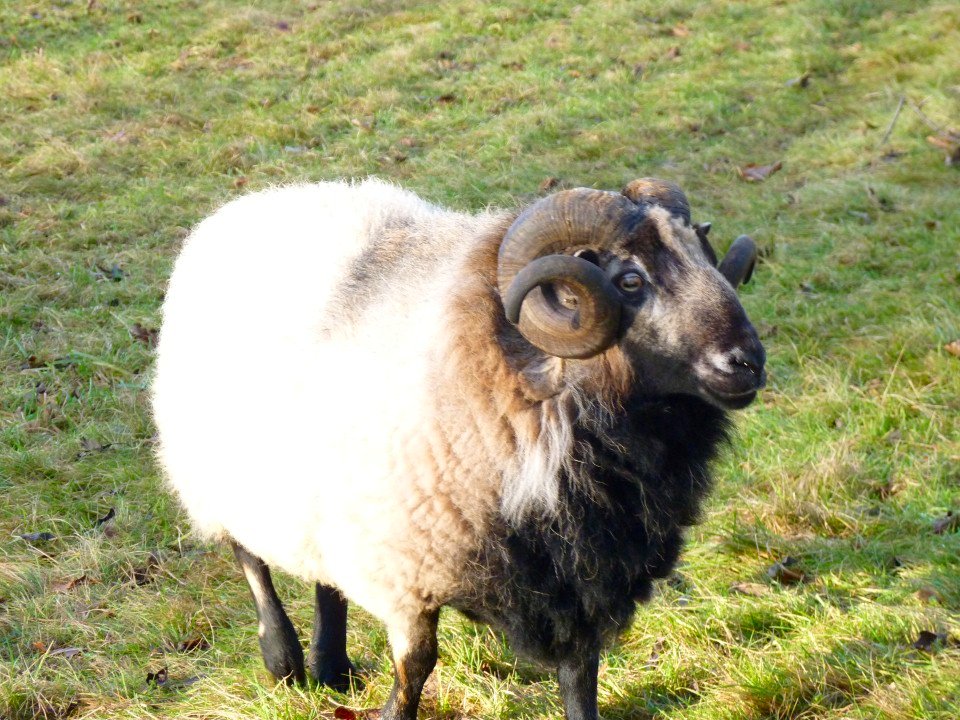 Fine looking chap in the field by the path through Grasmere.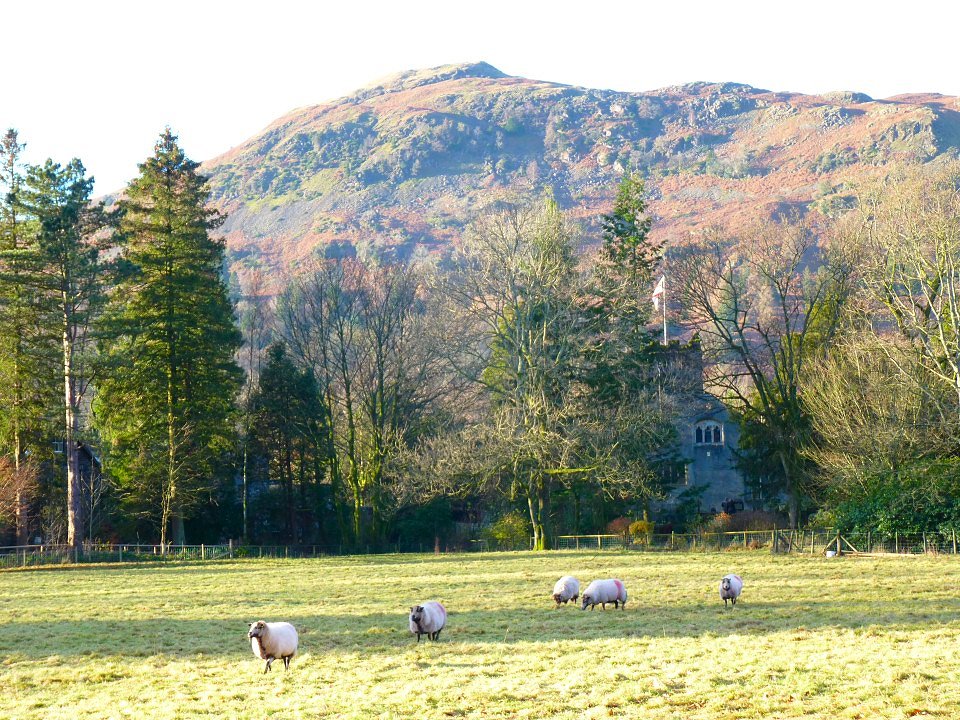 Silver How above Grasmere on the west side.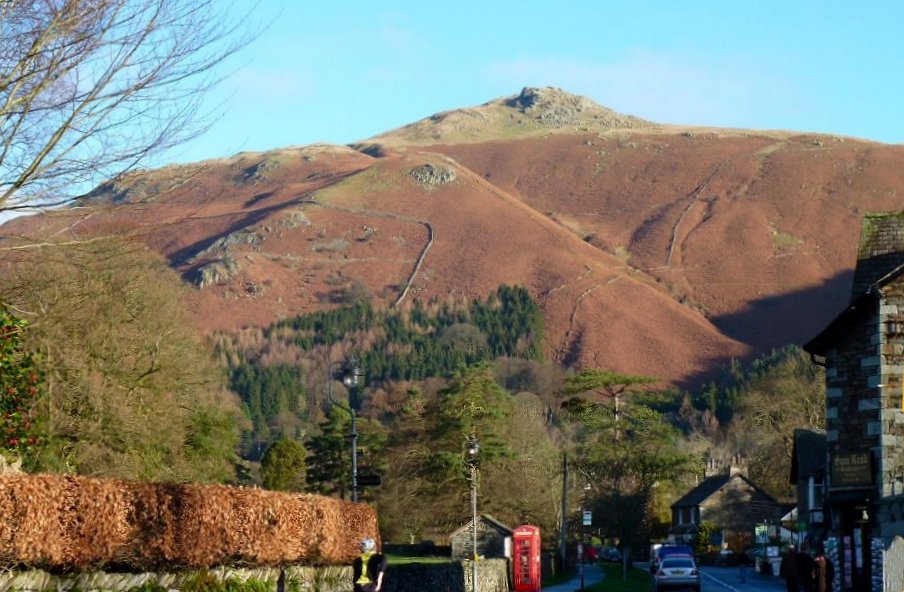 And Stone Arthur on the east.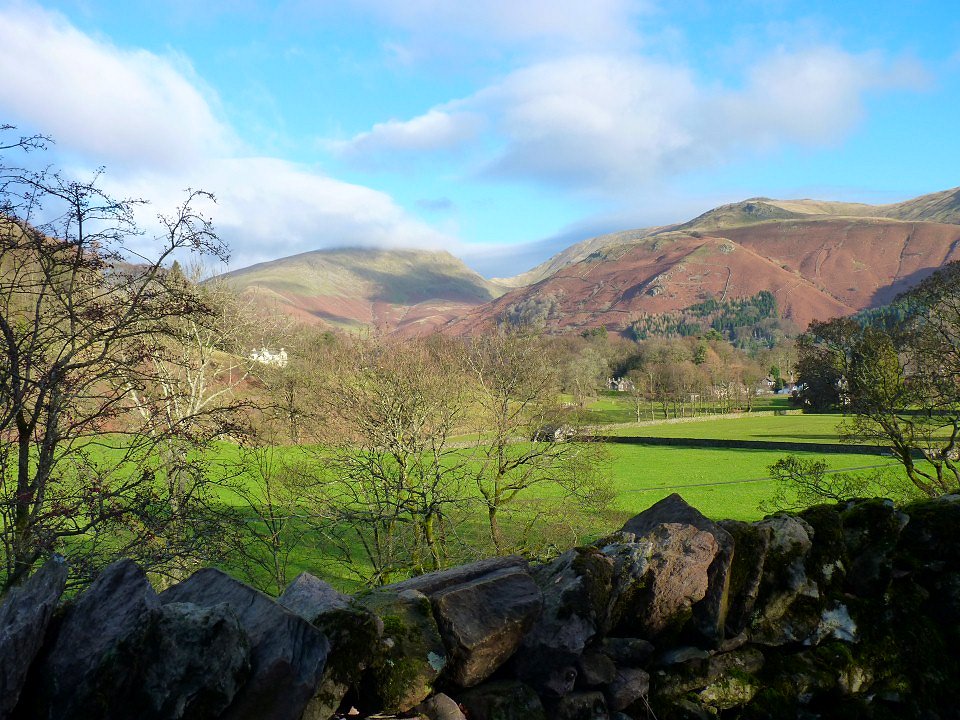 Instead of climbing by the Allen Bank path, Helen suggested a route more up the steep front face of Silver How. This is peeping over the wall to Grisedale Hause from low down on the path.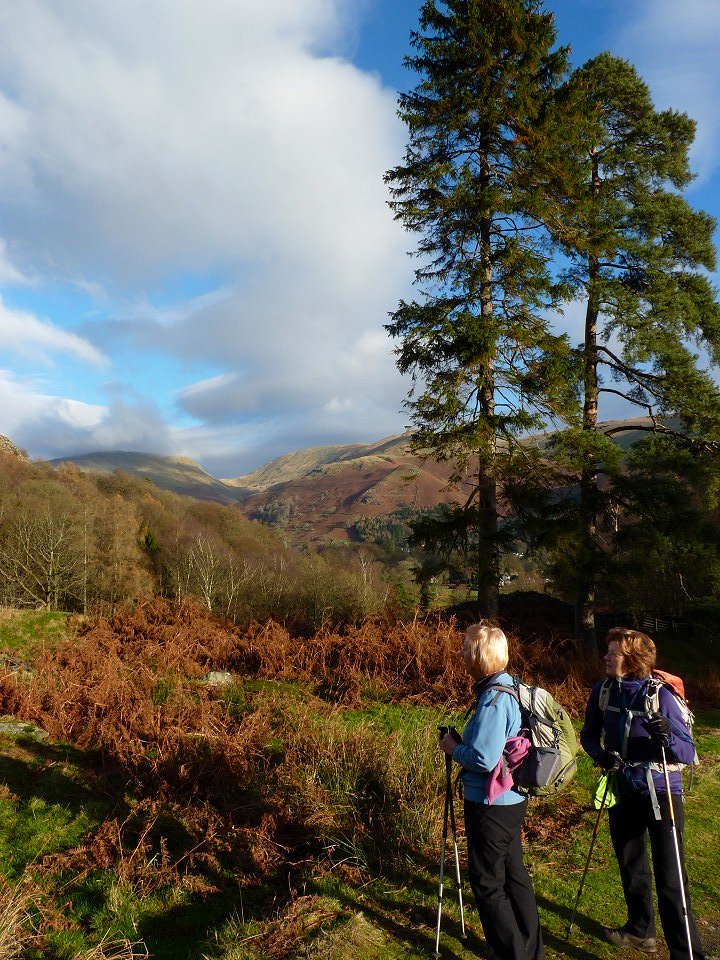 Helen and Sue take in the same view from slightly higher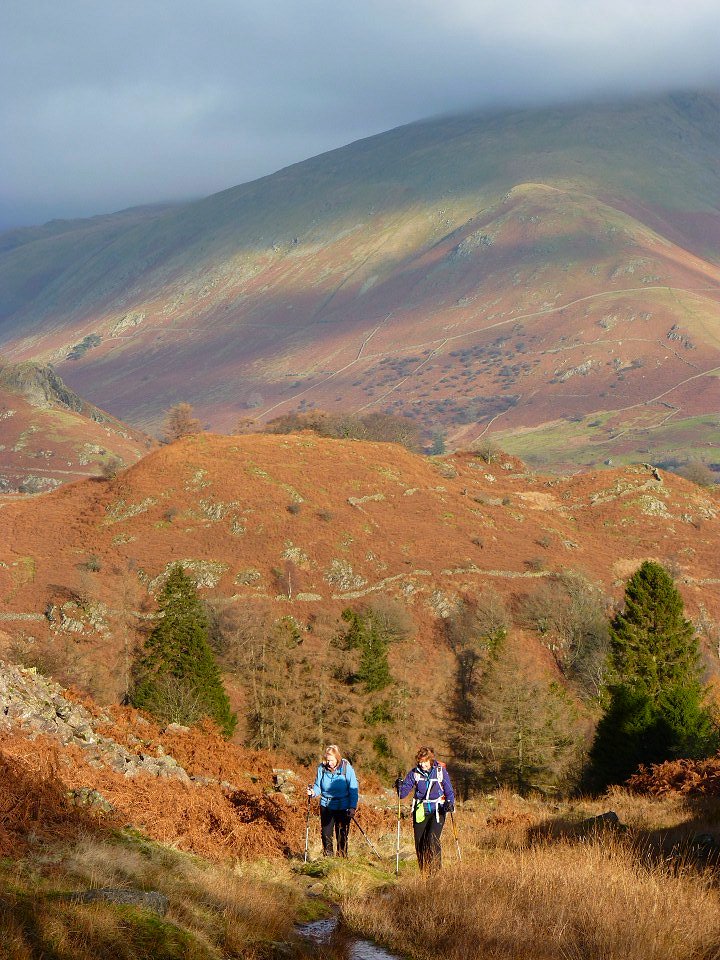 The path climbs gently at first...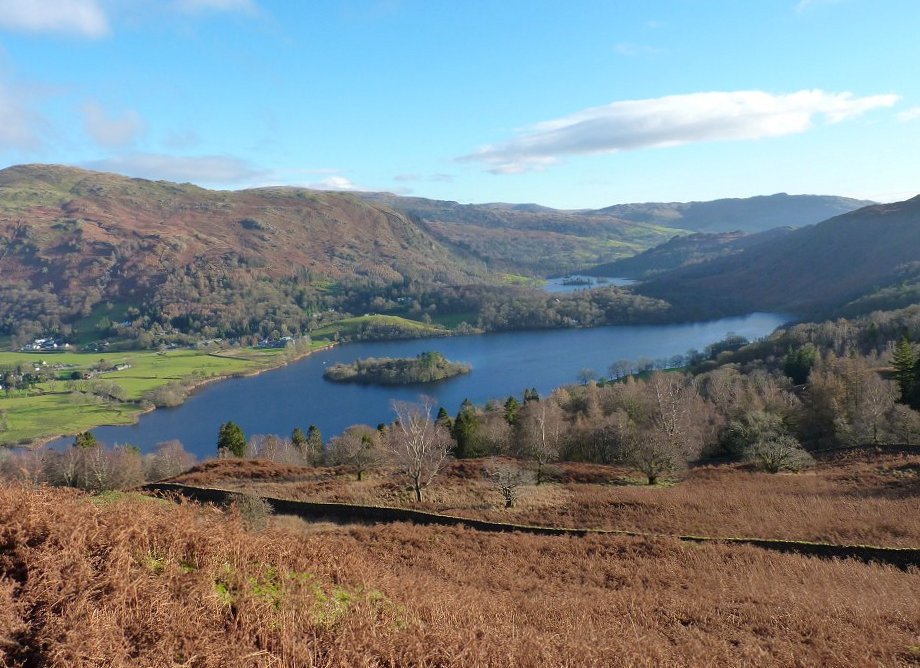 ...with great views over to Grasmere and Rydal Water
Then at the col the path turns right up this steep gully.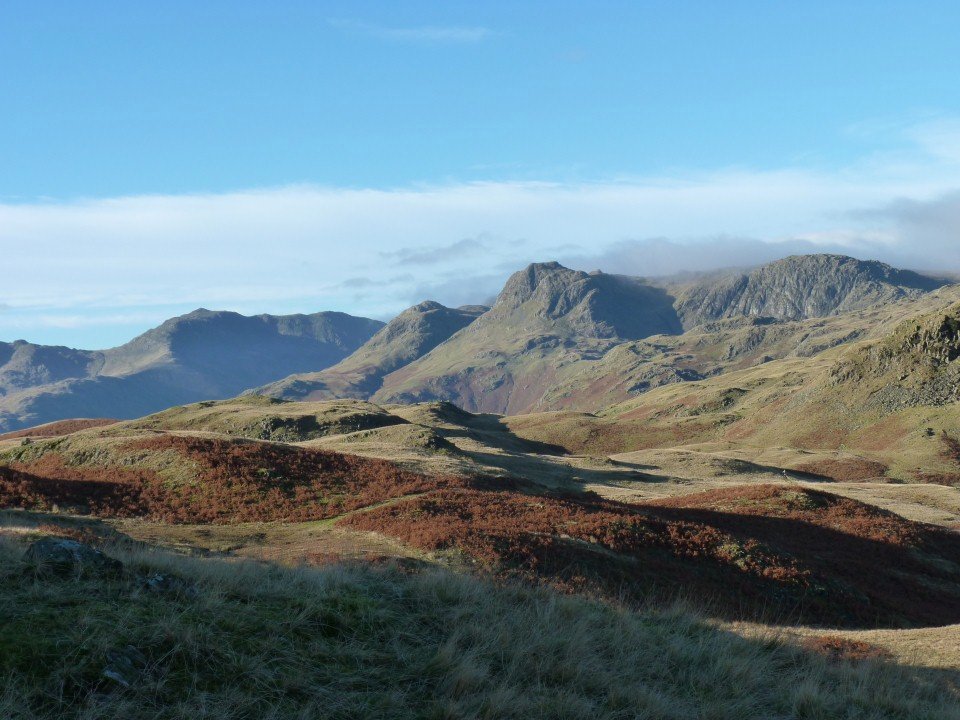 And after the steep climb you are rewarded with a brilliant view of the Langdale Pikes backed by Bowfell.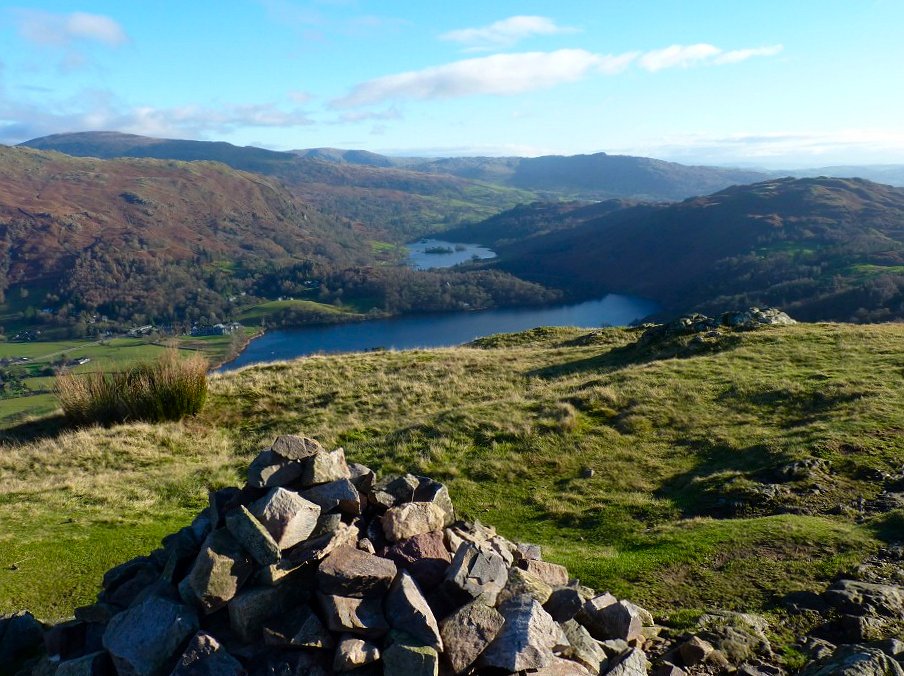 Grasmere and Rydal again from Silver how.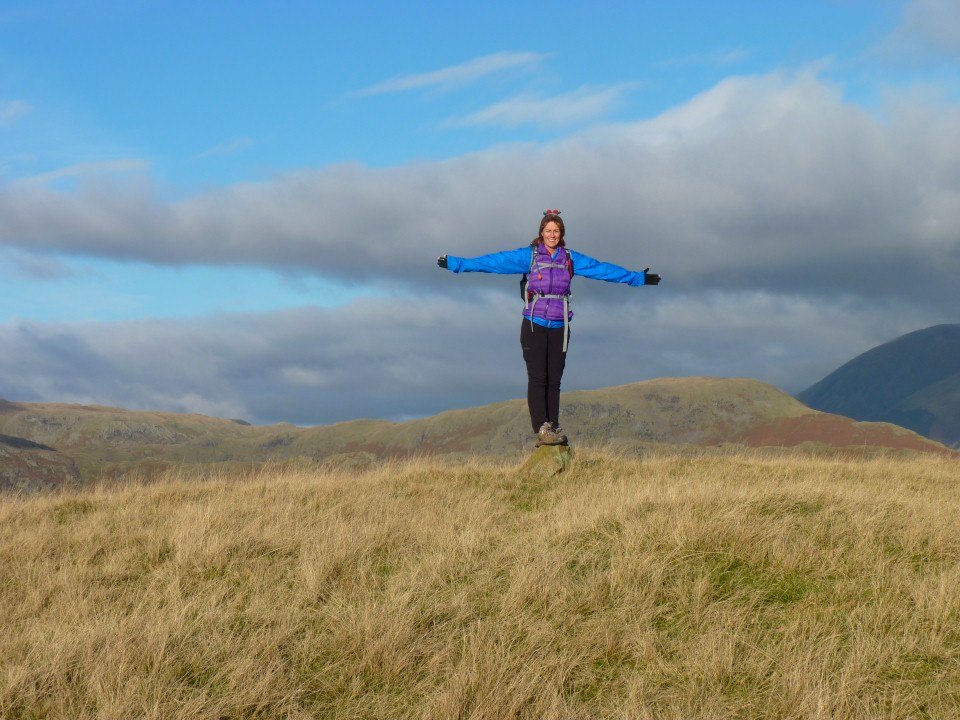 From Silver How we made the short journey to the little Birkett of Lang How. For various reasons Anne has not been walking in the lakes since July so I think she was glad to be out.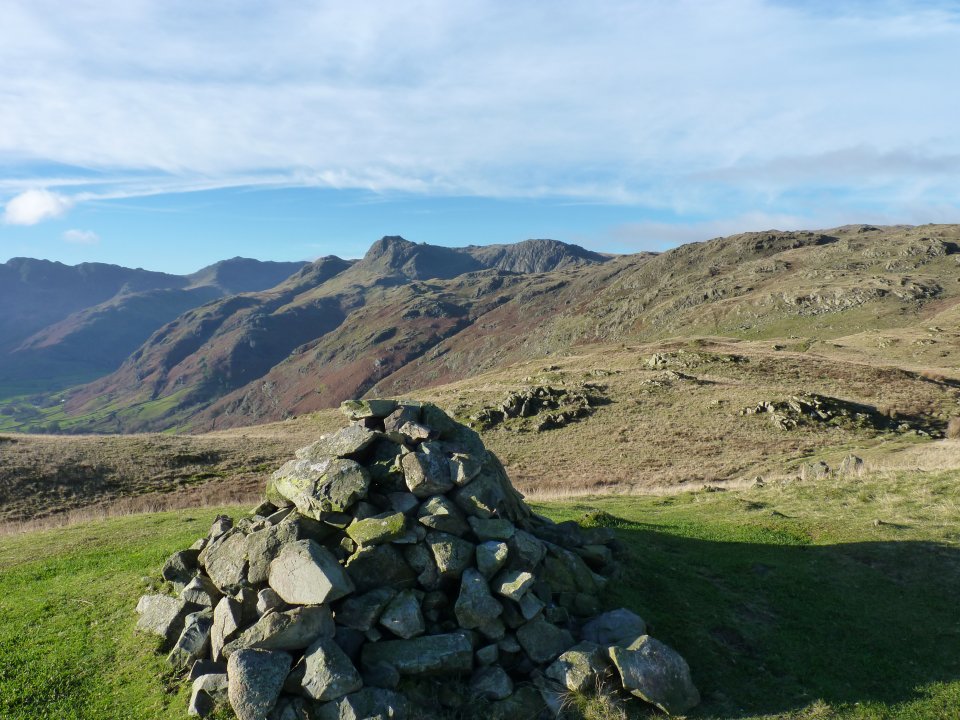 Looking along the valley from our next Birkett: Swinescar Pike.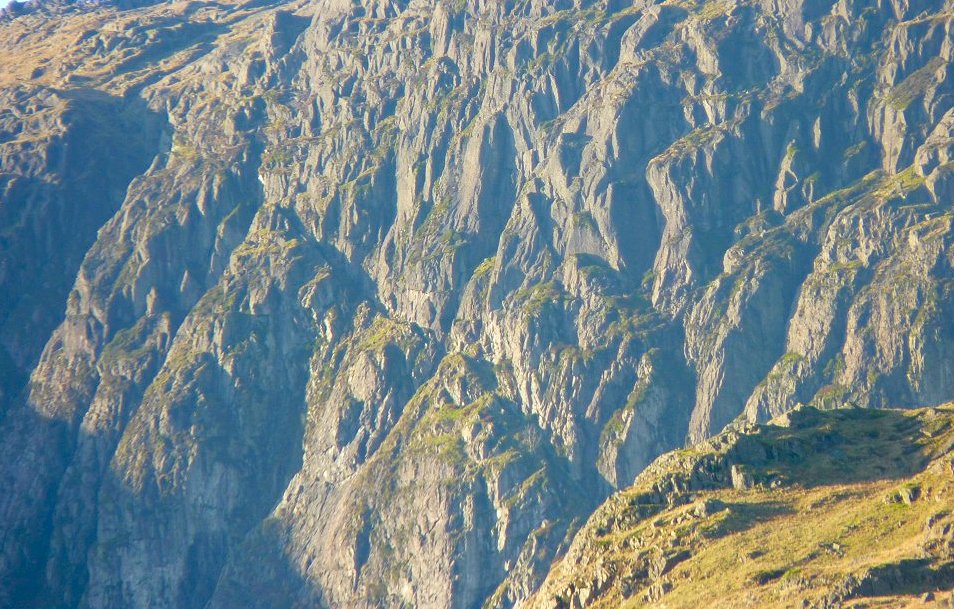 Zooming in on Jack's Rake.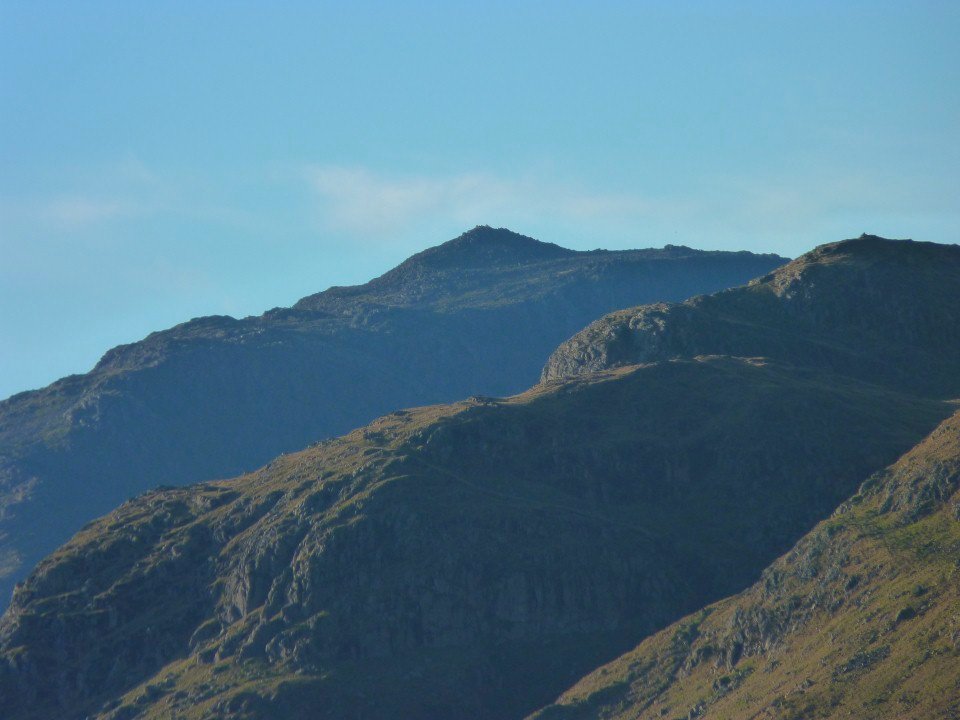 And Bowfell.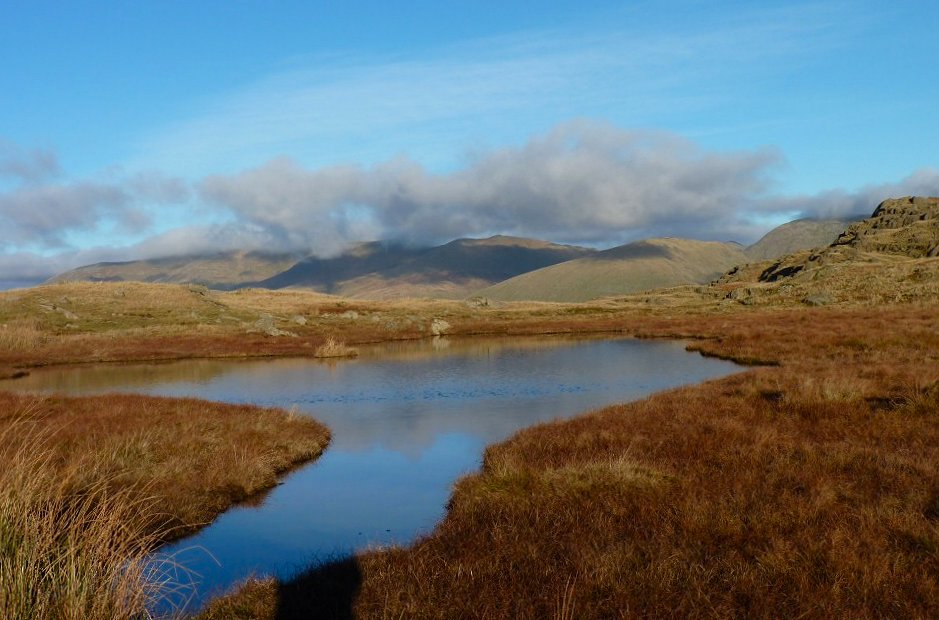 Helvellyn was in and out of cloud all day..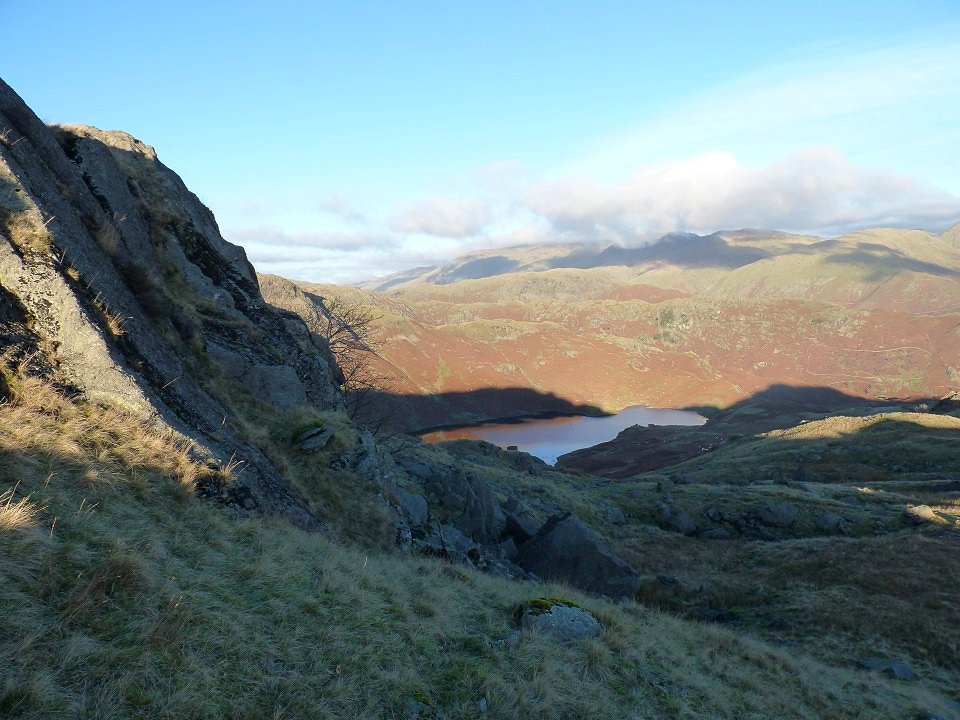 Easdale Tarn from the climb to Blea Rigg.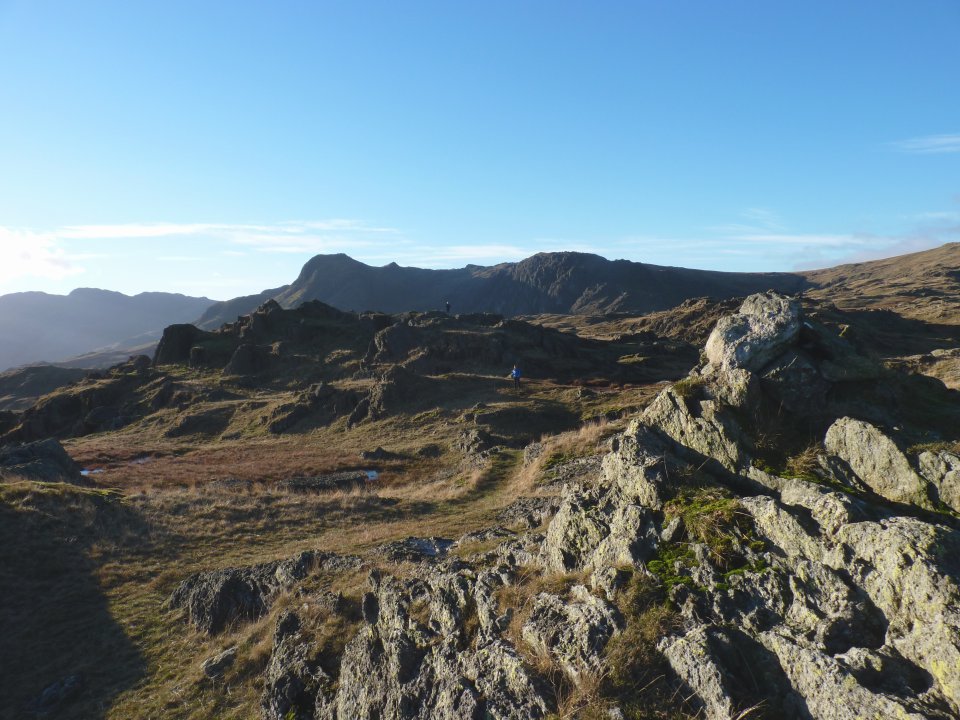 Blea Rigg top..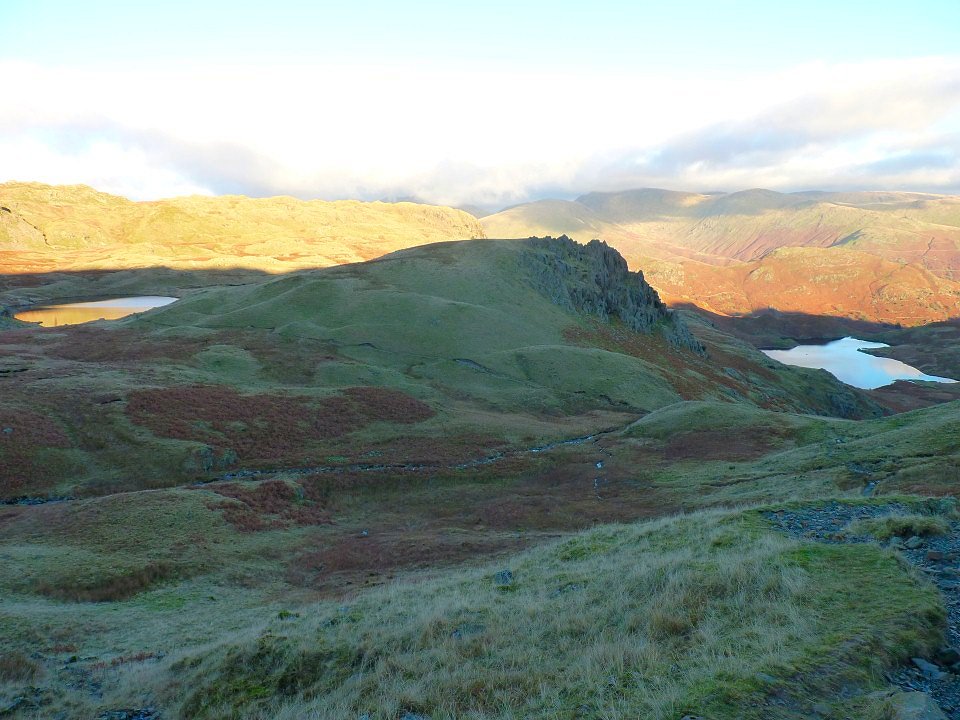 From Blea Rigg we made for the path coming up from Easdale, from where you get a lovely view of Coledale Tarn and Easdale Tarn split by Belles Knott.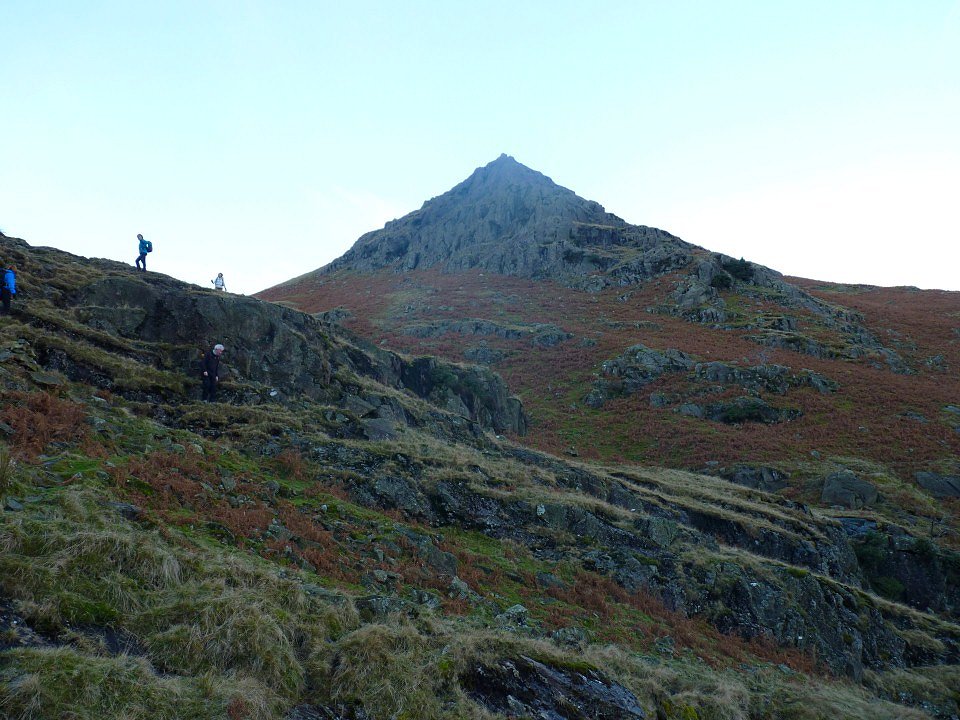 The distinctive Matterhorn shape of Belles Knott. This path down is pretty rough with several tricky sections so is not one I will be repeating in a hurry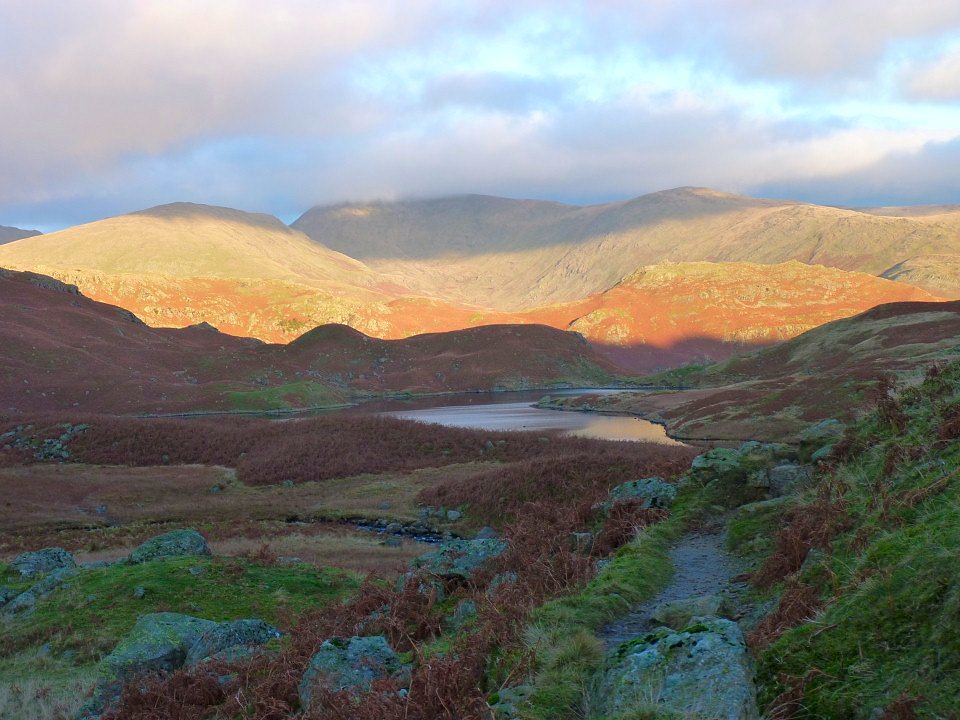 Eventually we reach the tarn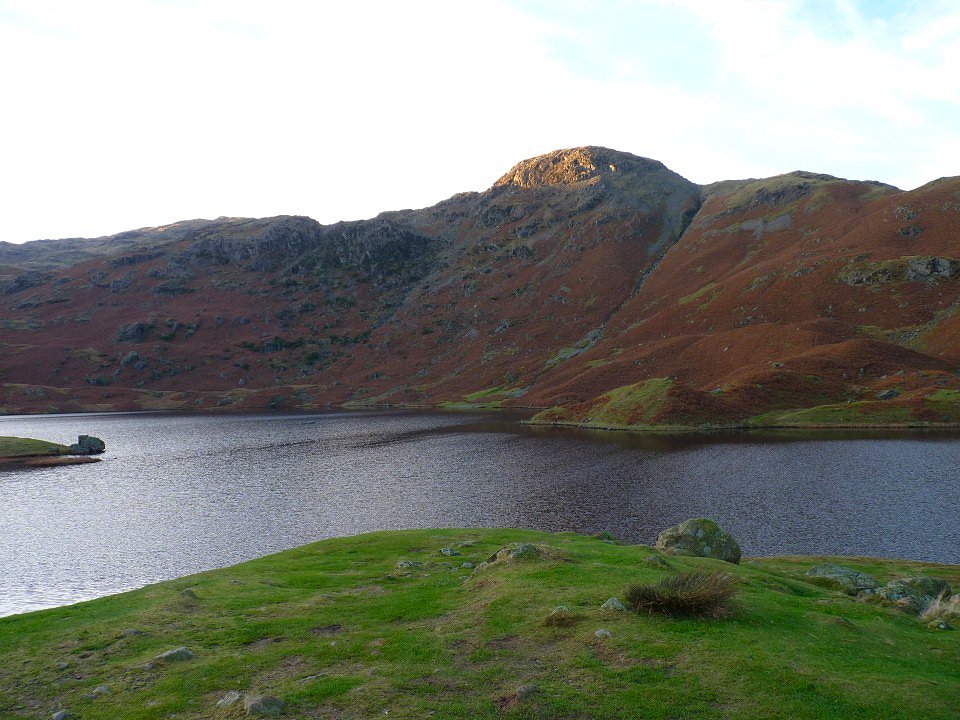 Tarn Crag across Easdale Tarn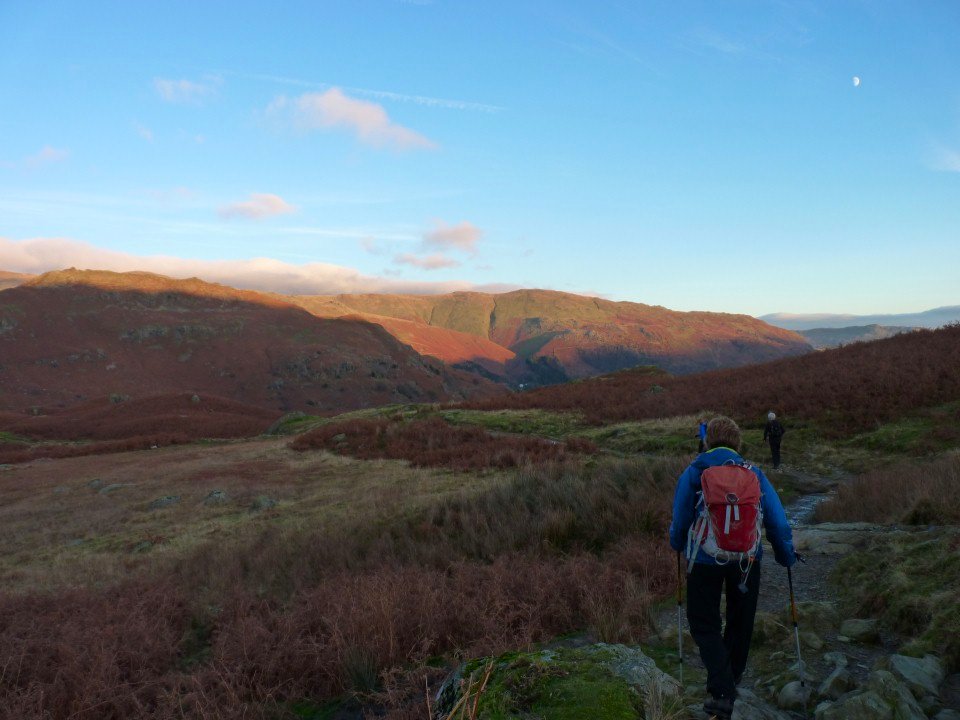 Heading down near the end of a lovely day.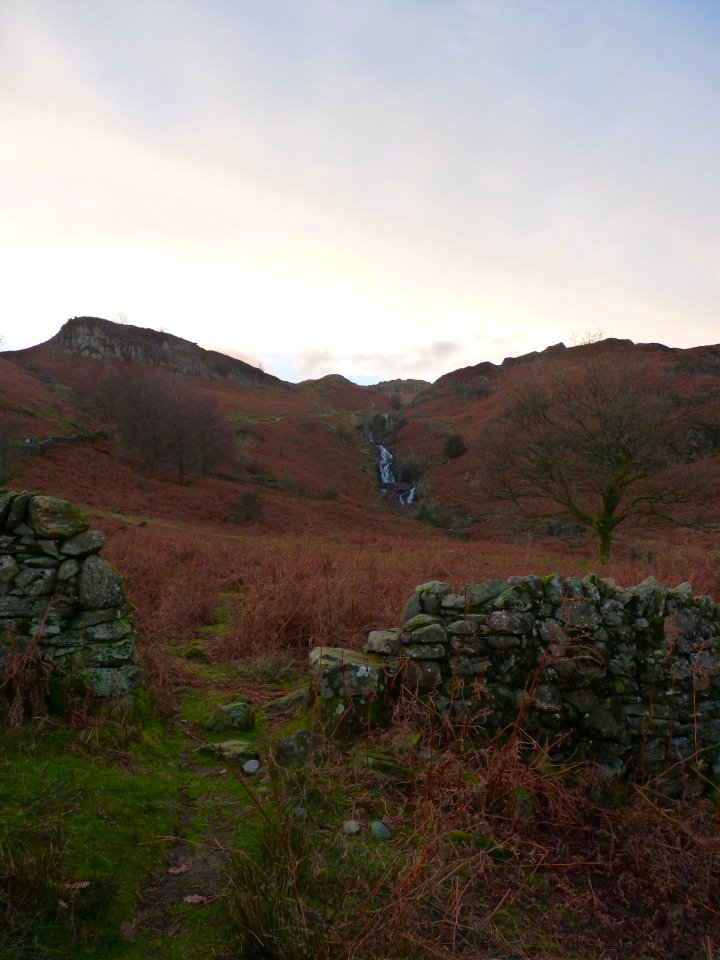 A last look back to Sourmilk Gill.