WWW.KARLSWALKS.CO.UK
PICTURES AND TRIP REPORTS FROM MY WALKS IN THE ENGLISH LAKE DISTRICT
---
A short walk around Kentmere Park
7th December 2014
Route- Kentmere church - Whiteside End - Capple Howe - Sour Howes - Sallows - Scour Rigg - Kentmere ( about 5.5 miles 1500ft ascent)
Not a bad day at all weatherwise for our stroll from Kentmere visiting one Birkett and two of the smallest Wainwright tops.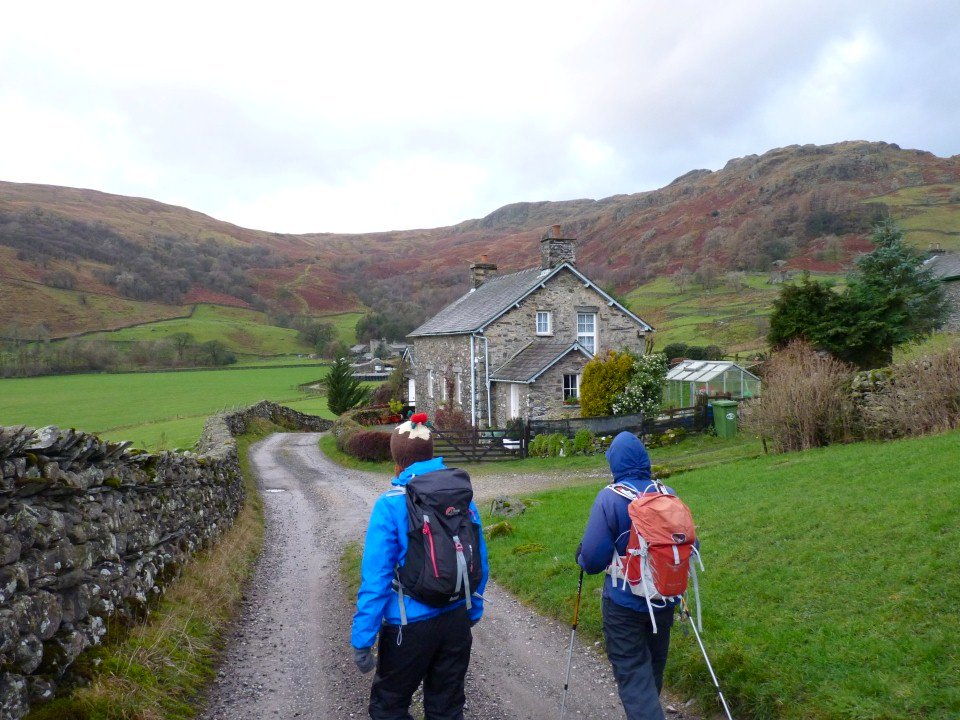 Walking down along the bridleway that leads eventually to Ings. The low point on the fell ahead is the top of Garburn pass.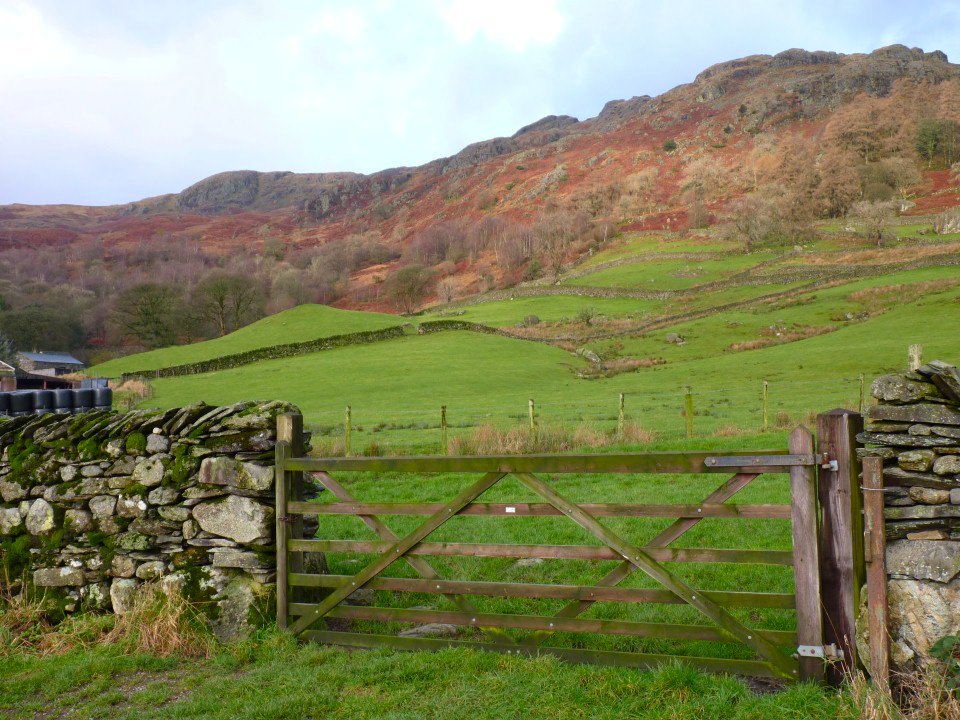 Although we were expecting ( and got) a few hail showers there was enough sunshine moving about on the fells to give some nice views.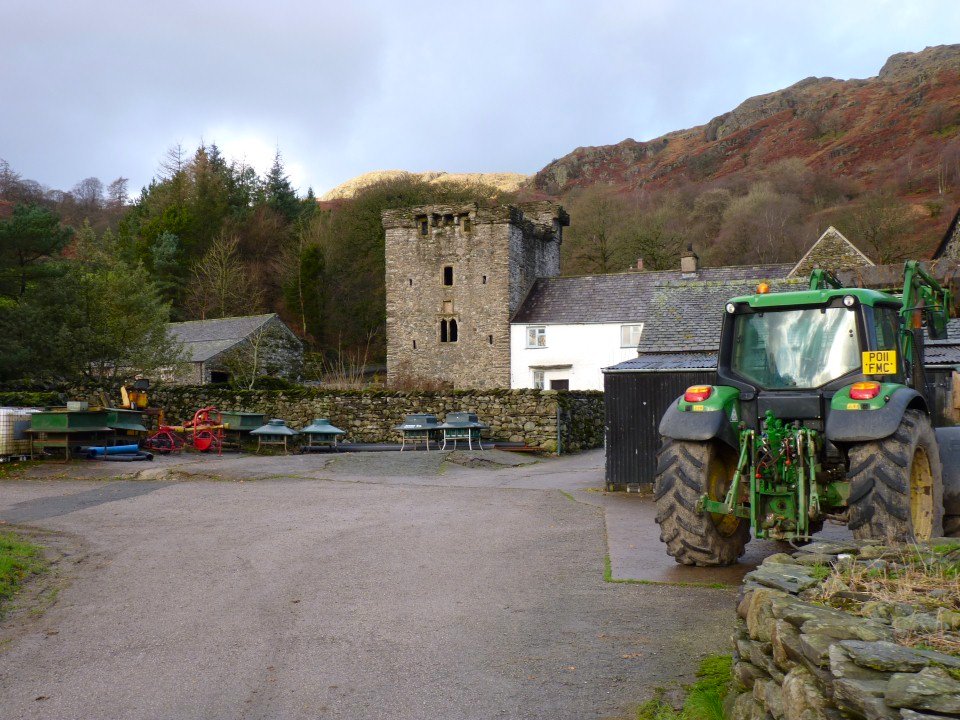 Passing Kentmere Hall.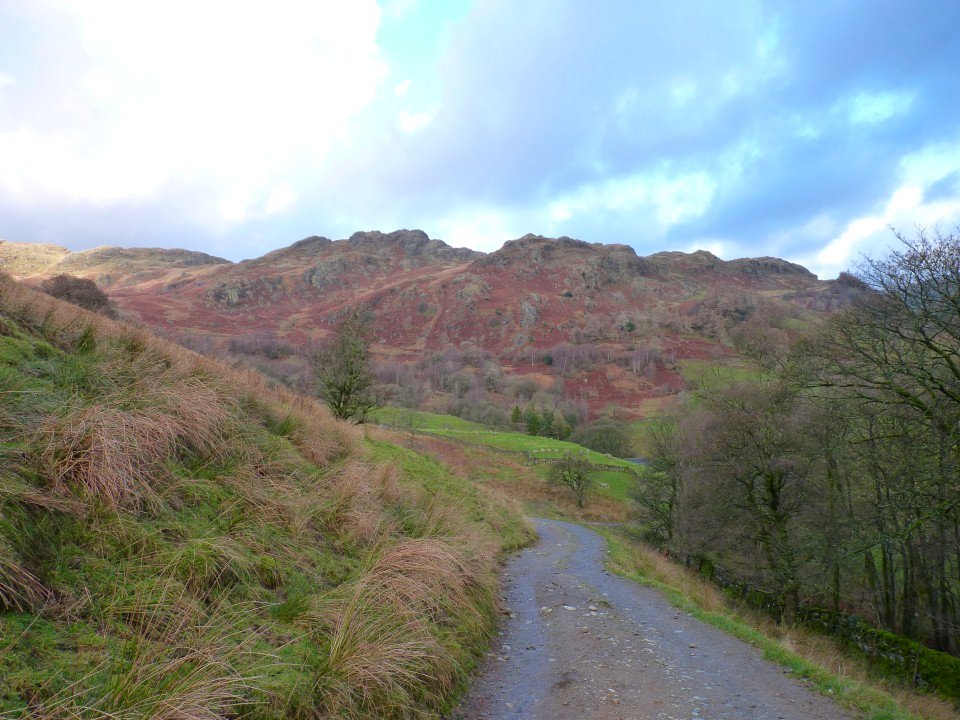 Looking back to Castle Crag and Piked Howes as we climb around the shoulder of the fell.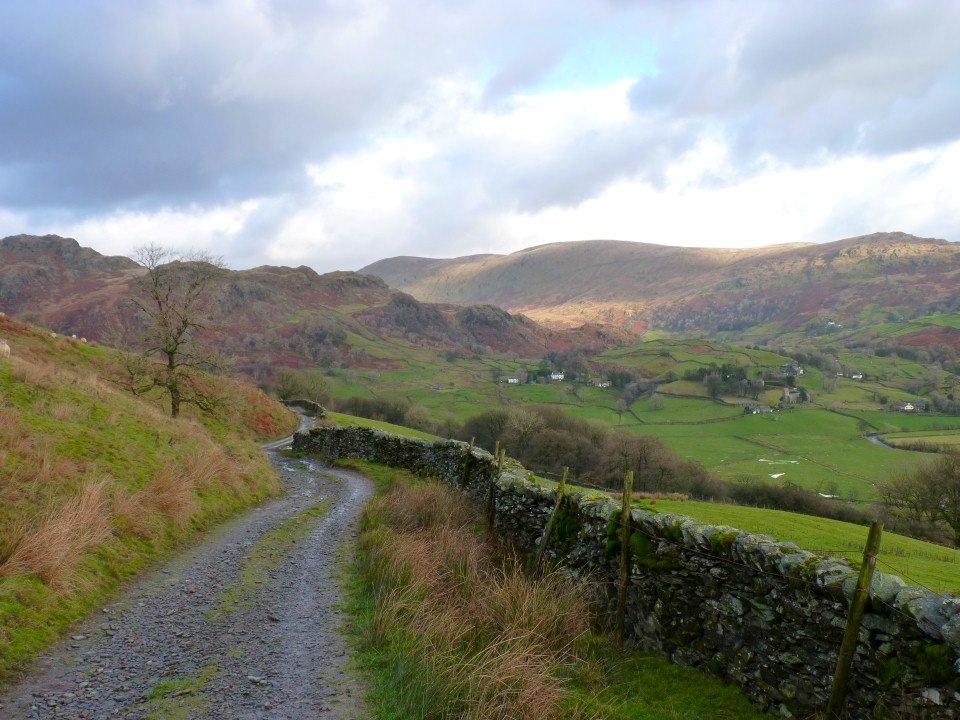 Further along now and the Kentmere Pike ridge comes in to view.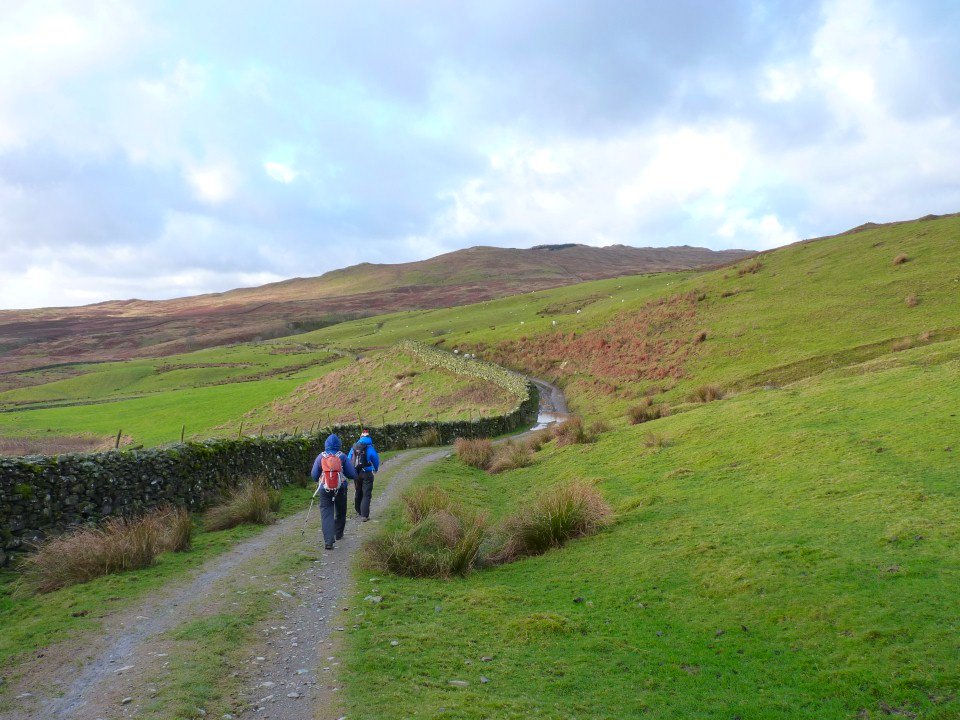 Very pleasant walking as we near the point where we leave the bridleway and head up to Capple Howe ( the highest point in the distance)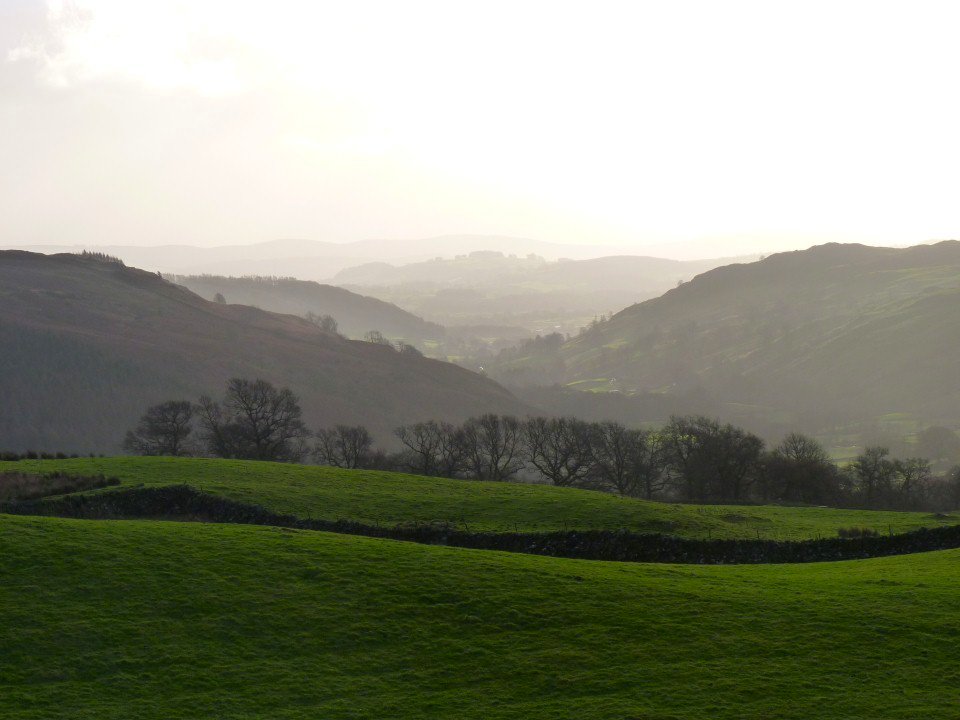 Looking down the valley in the direction of Ings.
We soon lost the very faint path but we could see where we were headed so just kept climbing.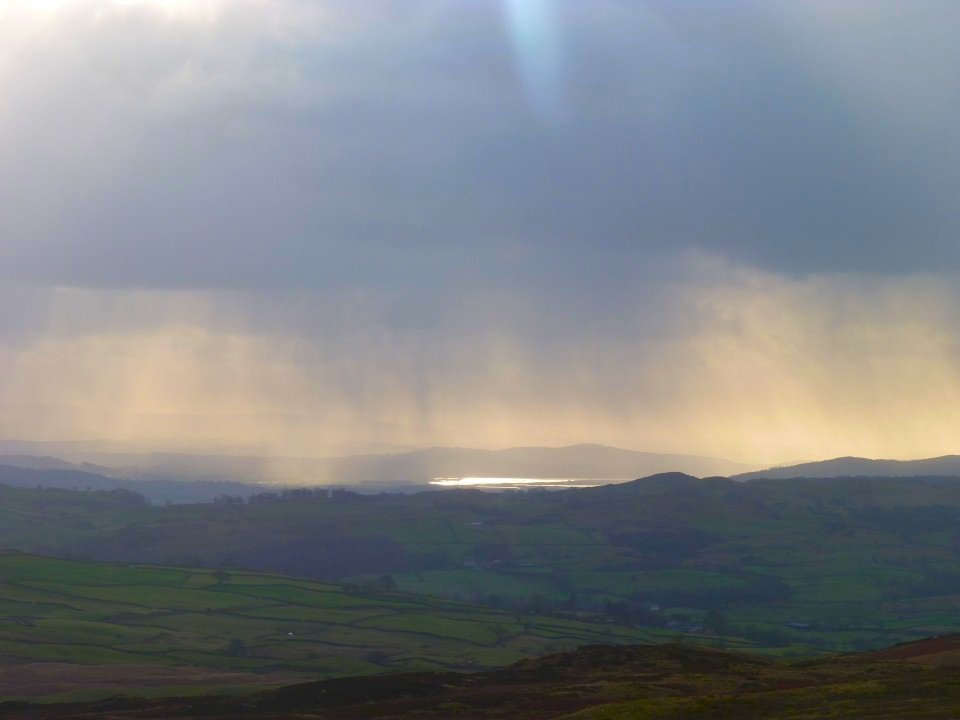 Dramatic sky over what I think is Morecambe bay.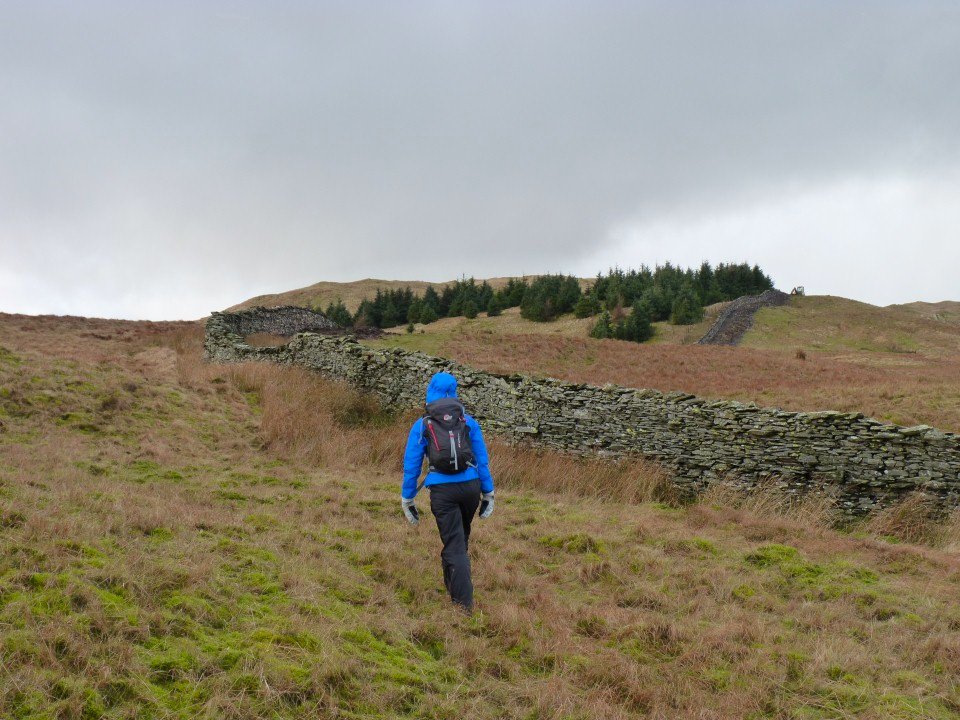 Looking up to Sour Howes ( and a digger)
Lovely view of Windermere from Capple Howe.
Sue looking back to Capple Howe during a hailstorm.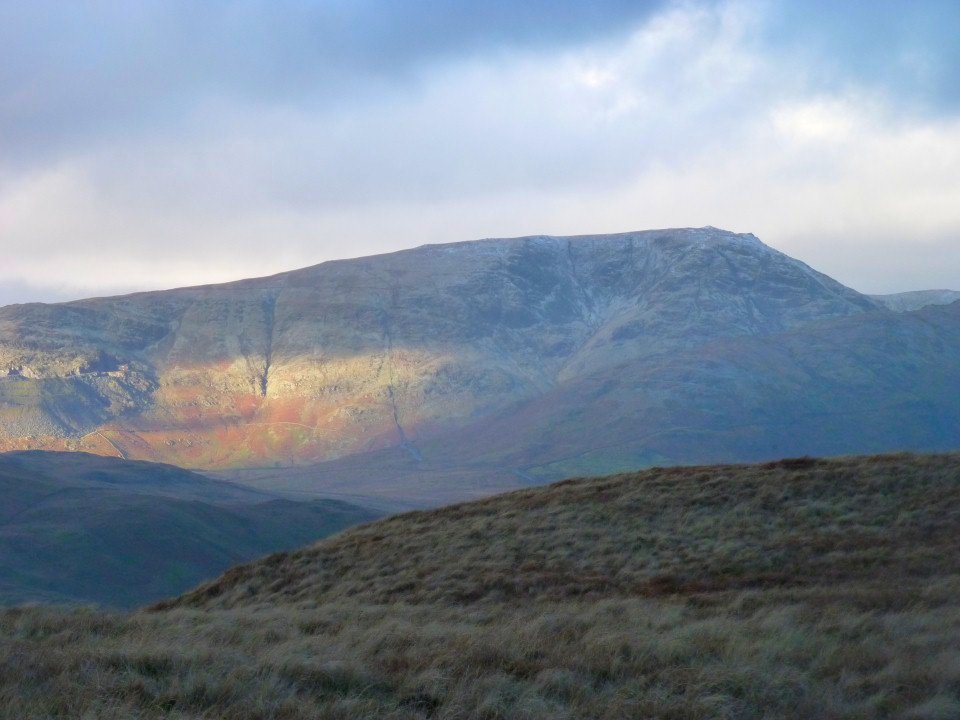 Red Screes from Sour Howes.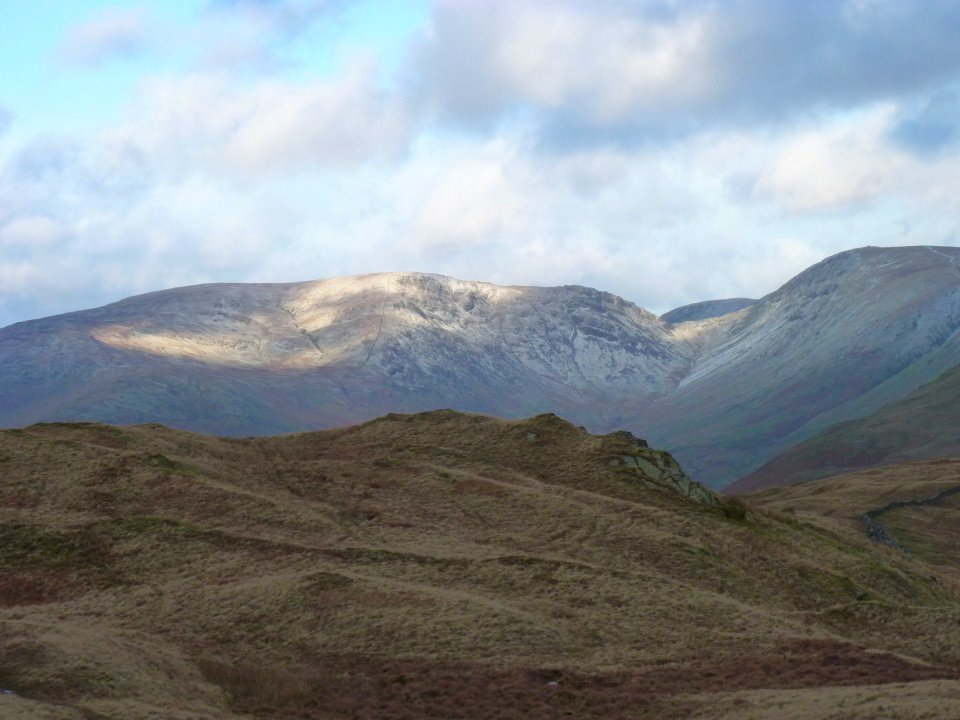 As with a lot of the lower Wainwrights the fells themselves might not be all that dramatic but the view of the larger fells all around make every one worthwhile climbing. This is Caudale Moor on the left then the col of Threshthwaite Mouth then Thornthwaite Fell with the first dusting of this winters snow.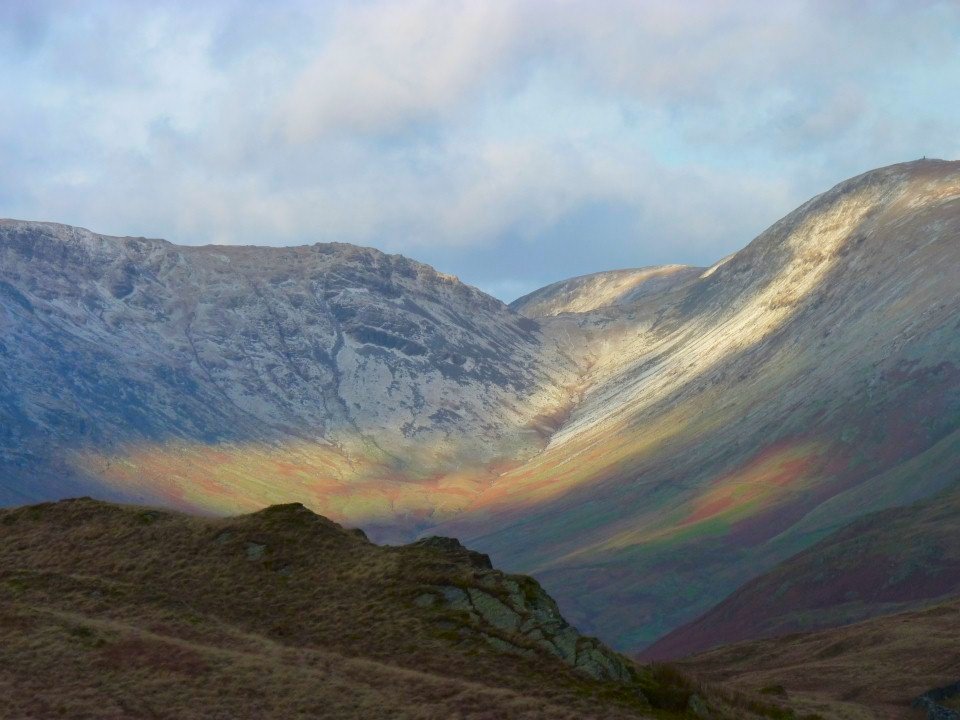 Zooming in on the col with Gray Crag behind as the sun lights up the fell.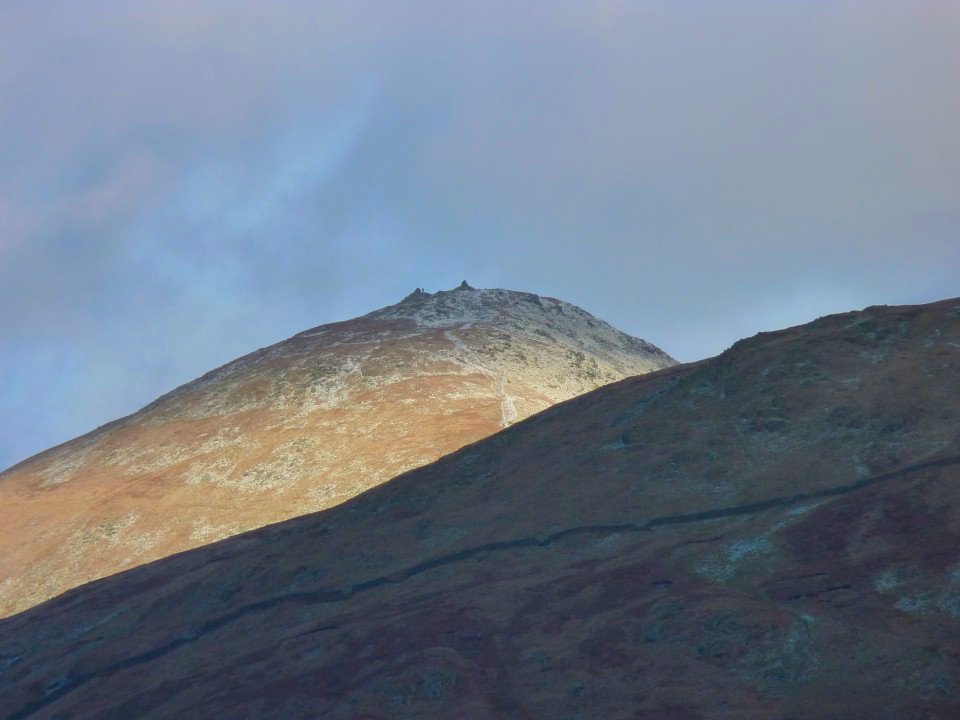 Then its Ill Bells' turn to get a little sun.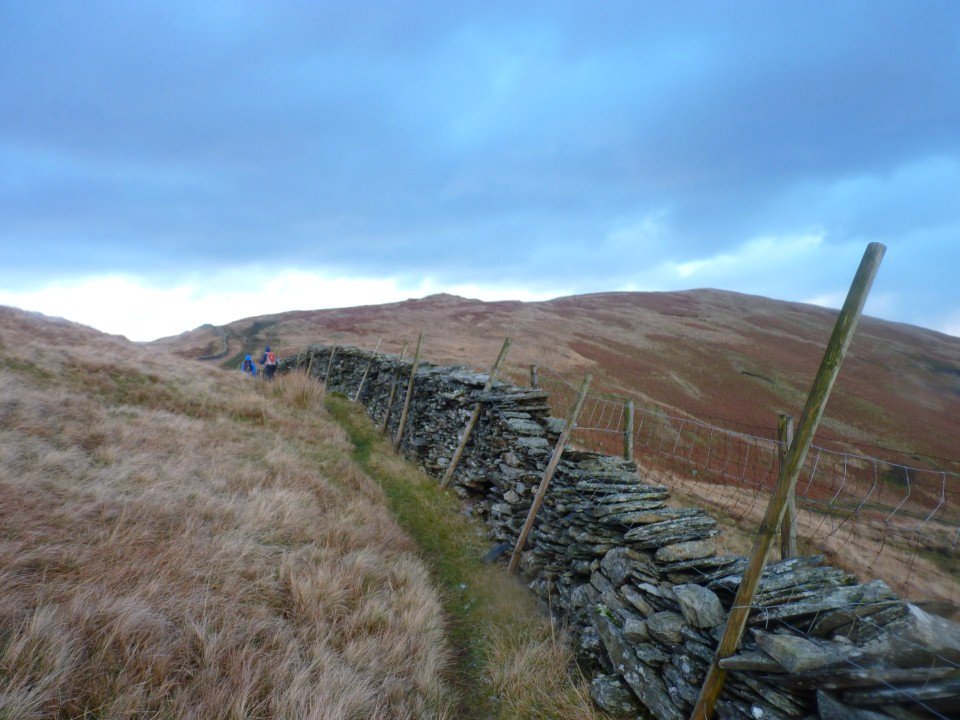 Walking around to Sallows now..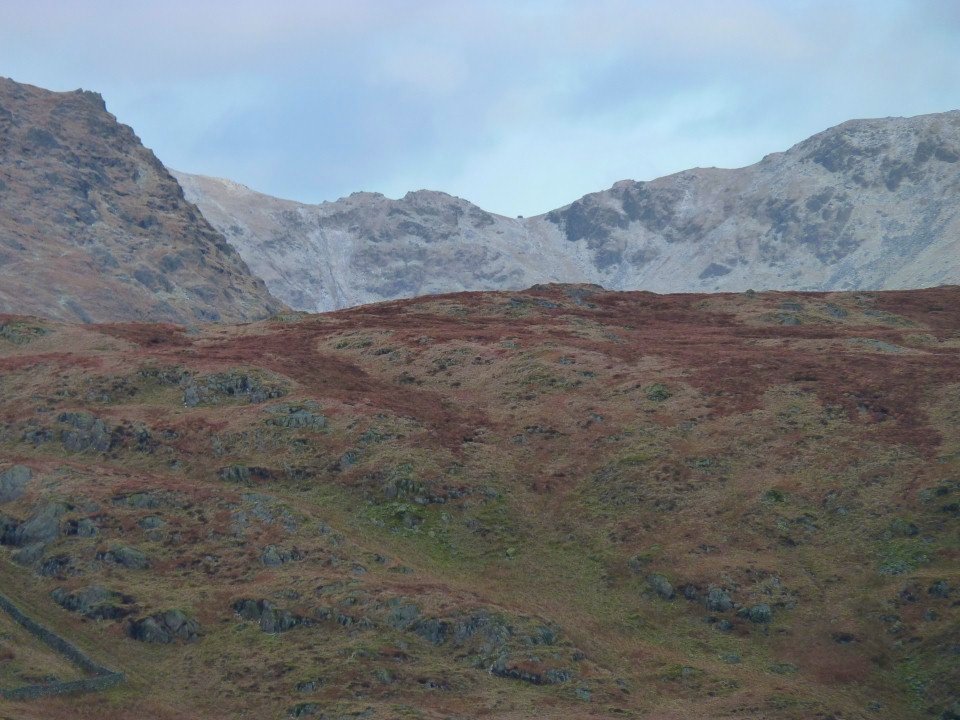 Nan Beild pass and shelter seen from the modest climb to Sallows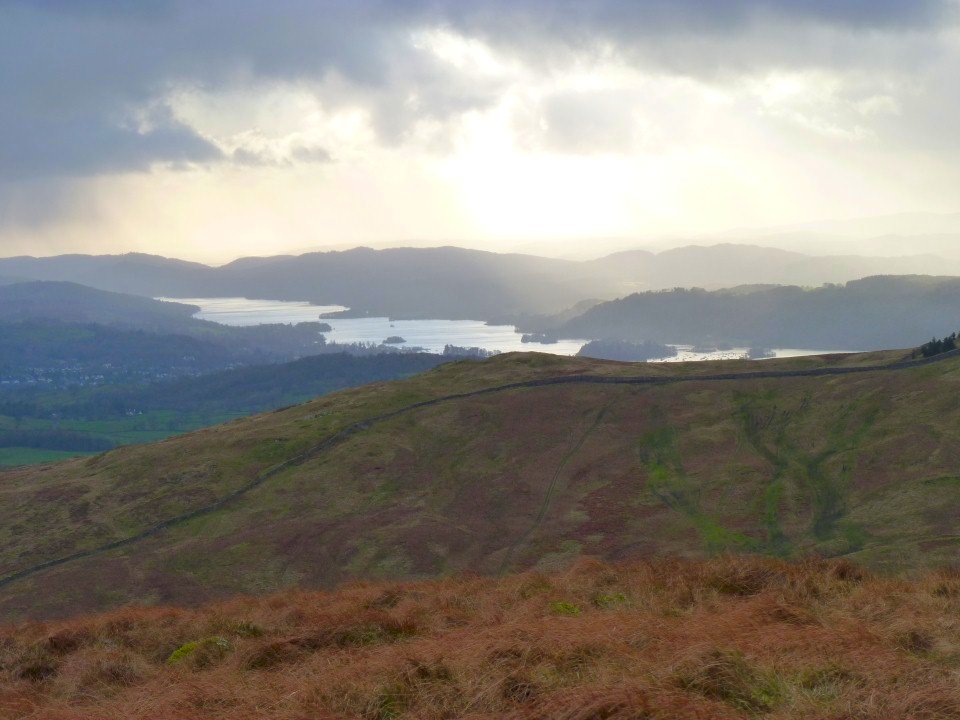 Looking back over Capple Howe to Windermere from Sallows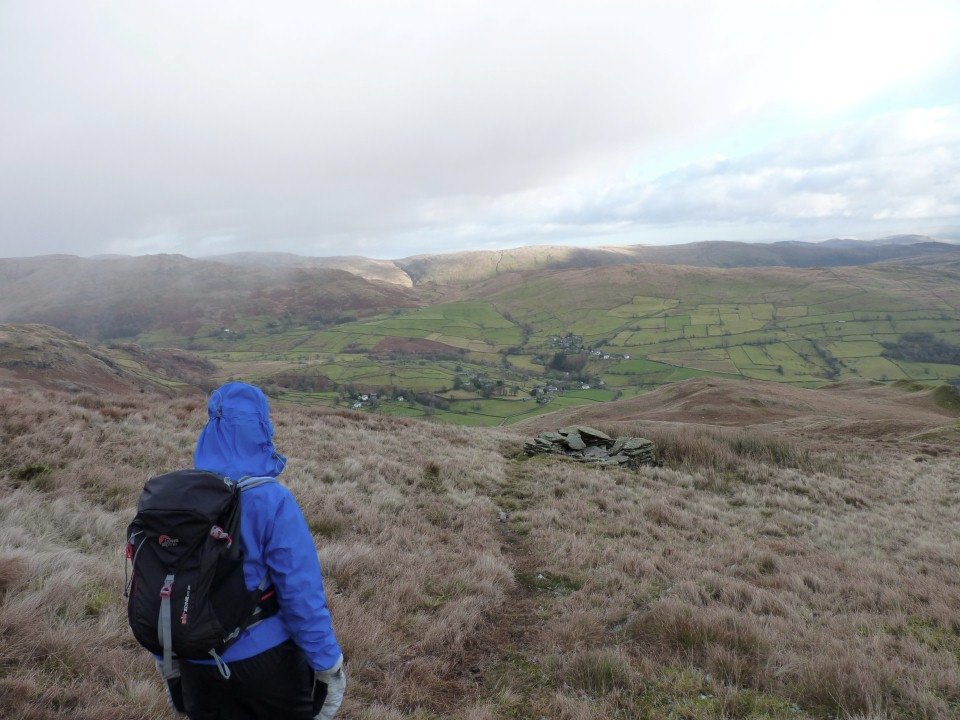 We originally were going to return to Kentmere on the Garburn pass but changed our minds and decided to follow the ridge down from Sallows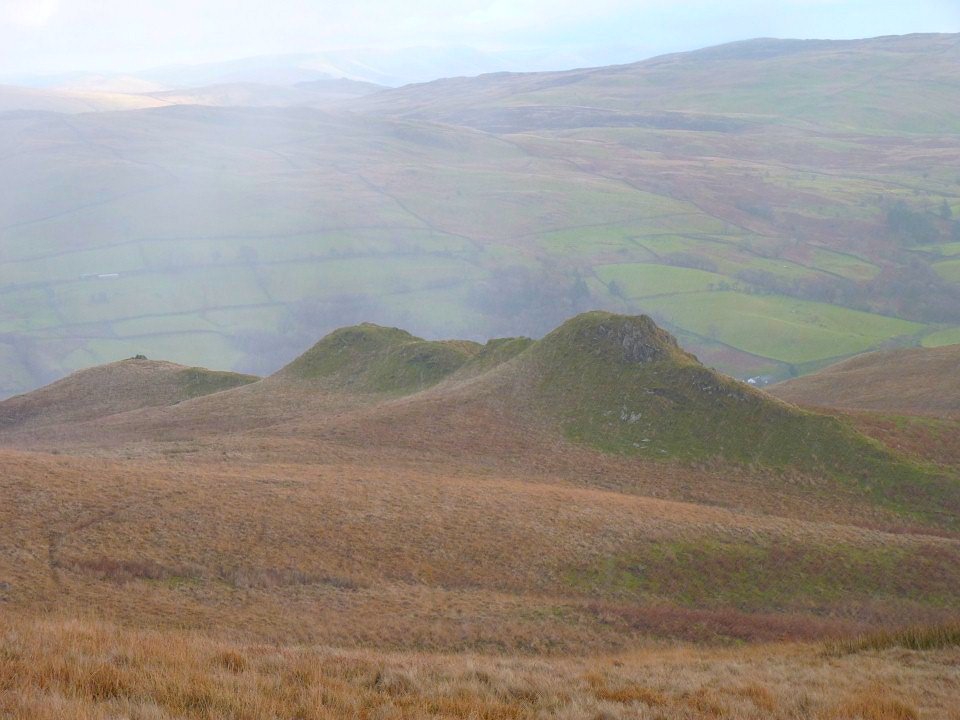 If we had gone the other way we would have not seen these interesting little hills which just had to be climbed.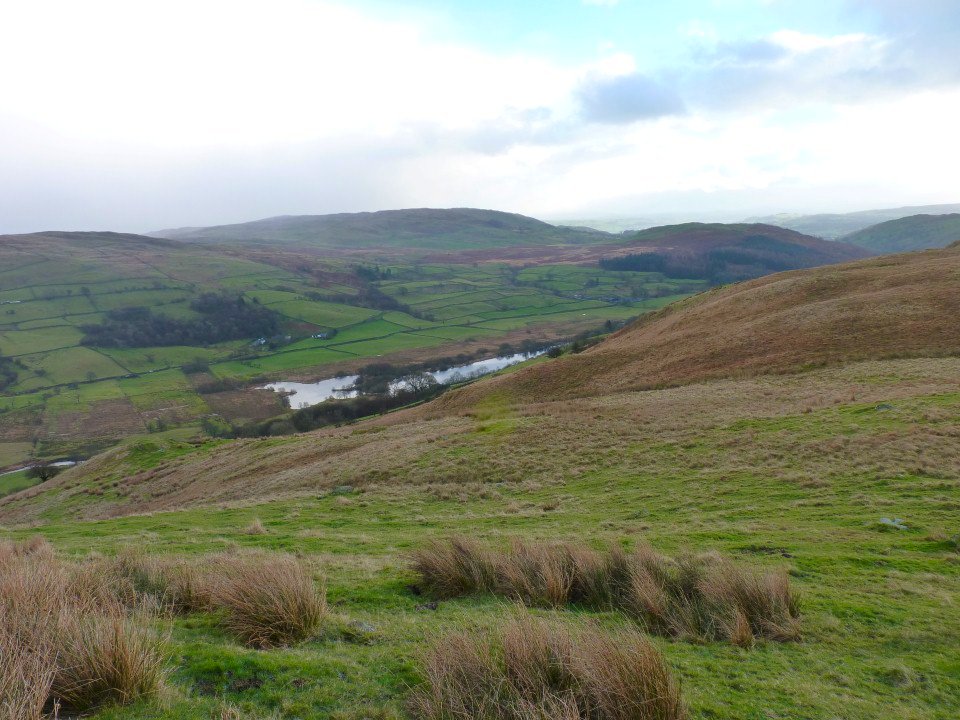 After exploring the little hills ( Scour Rigg) we dropped back down to the Bridleway getting a peek at Kentmere Tarn on the way.