WWW.KARLSWALKS.CO.UK
PICTURES AND TRIP REPORTS FROM MY WALKS IN THE ENGLISH LAKE DISTRICT
---
Around Mardale Common
20th December 2014
Route- Haweswater - Old Corpse Rd - Brown Howe (Mardale) - Selside End - Selside - High Howes - Branstree - Gatesgarth Pass - Mardale Head - Haweswater ( about 5 miles 1700ft ascent)
After last Sundays disaster when we set of to do a walk from Wet Sleddle but only managed a miserly three miles and one top before being driven back by a combination of relentless rain, high winds and sodden ground we hoped the weather would be kinder to us today and thankfully it was. We had a lovely walk around the head of Haweswater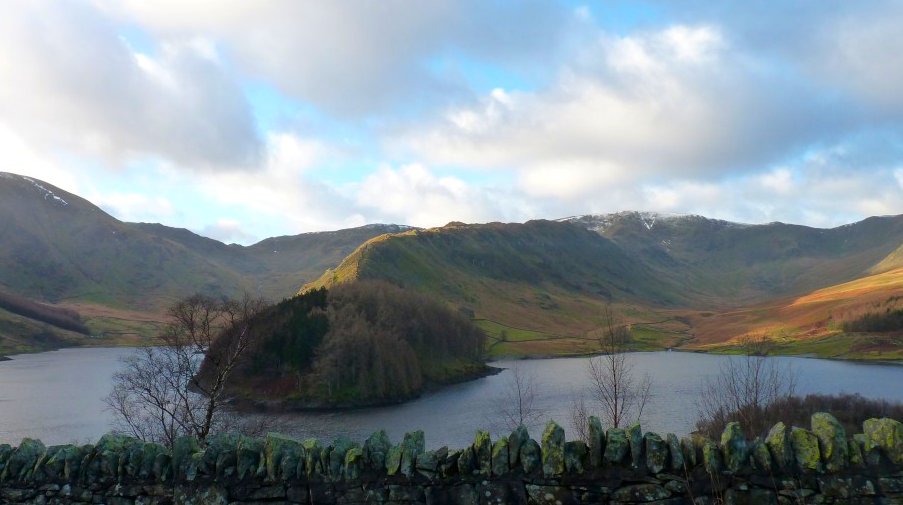 After picking April and Beefy up from the bus stop Sue parked in the lay-by right at the bottom of the Old Corpse Rd. There was plenty of blue sky and morning sunshine on the fells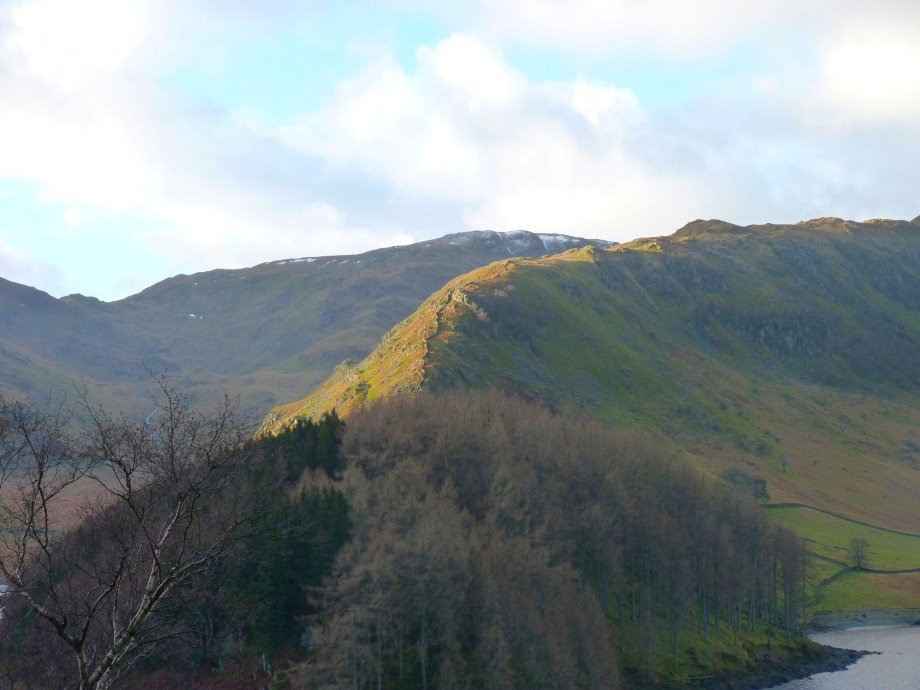 The sun catches the Rough Crag ridge rising up to High Street from behind the wooded Rigg.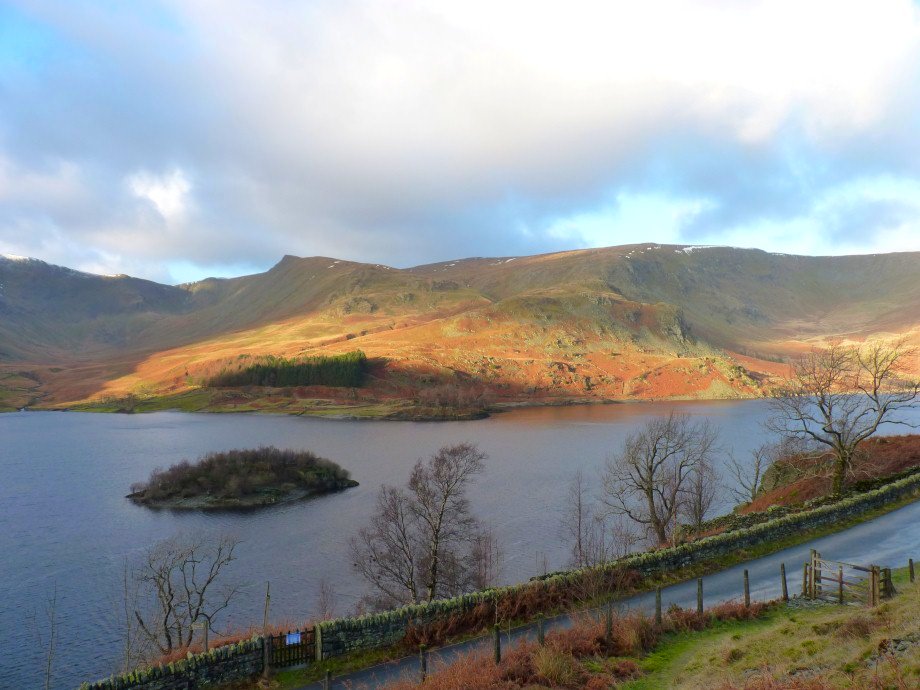 A bit further round Kidsty Pike and High Raise get their moment in the sun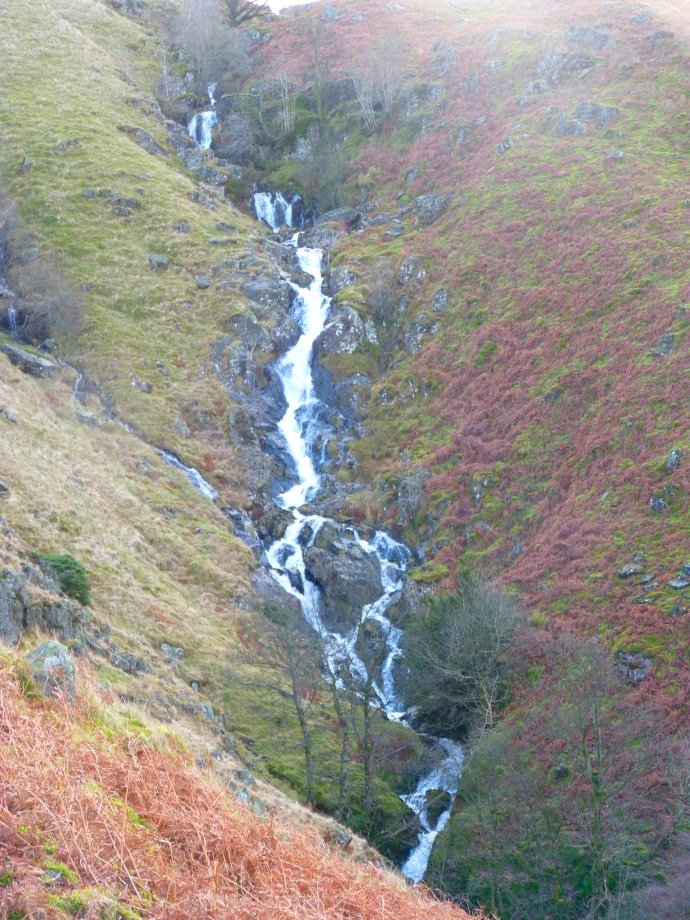 With all the rain there is plenty of water coming of the fell.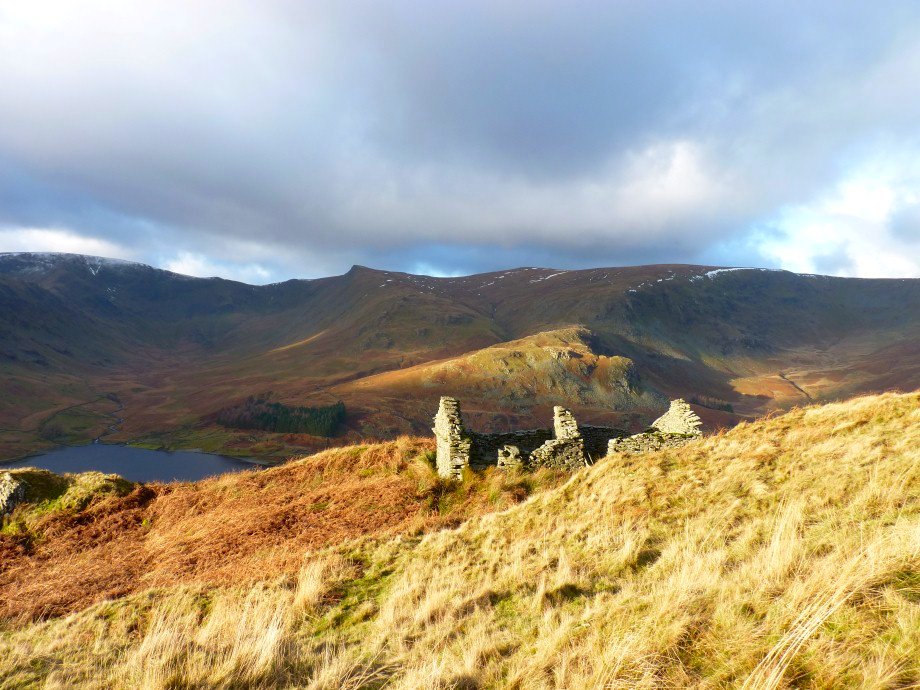 Climbing higher now. The ancient road last used in 1736 to take the dead from Mardale to burial in Shap is a really nice path in that although it's steep it's so cleverly made that it never seems so. We soon passed the ruined huts and started to look for a left turn to take us up to our first Birkett of the day: Brown Howe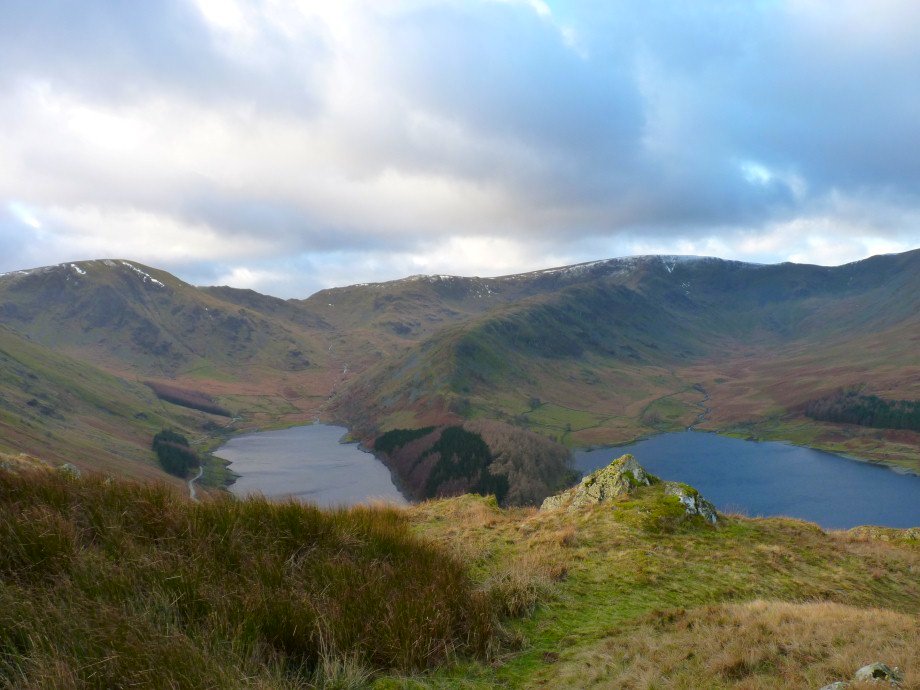 The full ridge is seen as we climb higher The flat top of High Street leads down to Mardale Ill Bell then the dip of Nan Beild pass then the great bulk of Harter Fell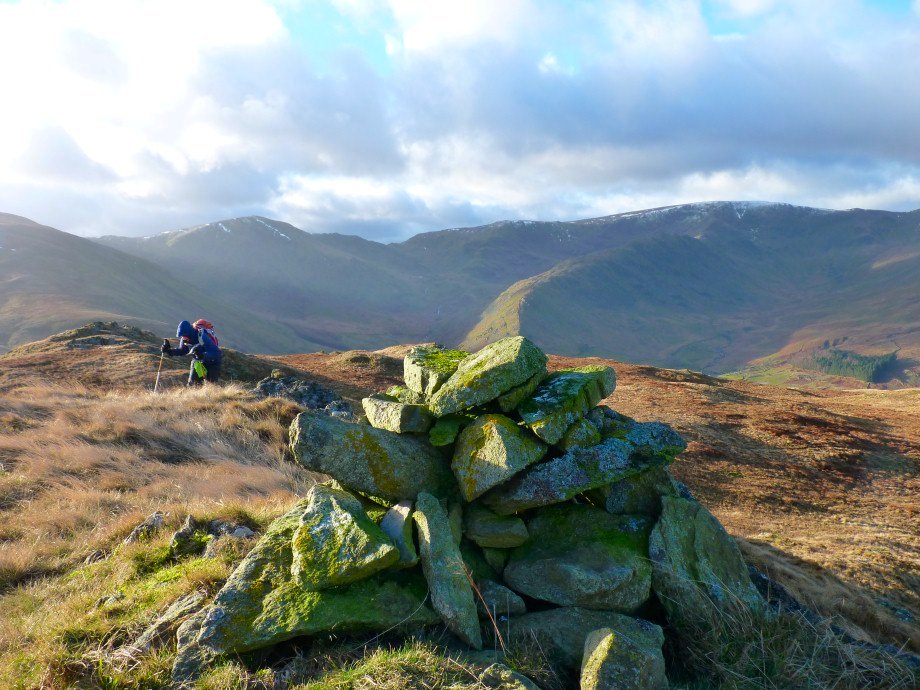 Lovely now on Brown Howe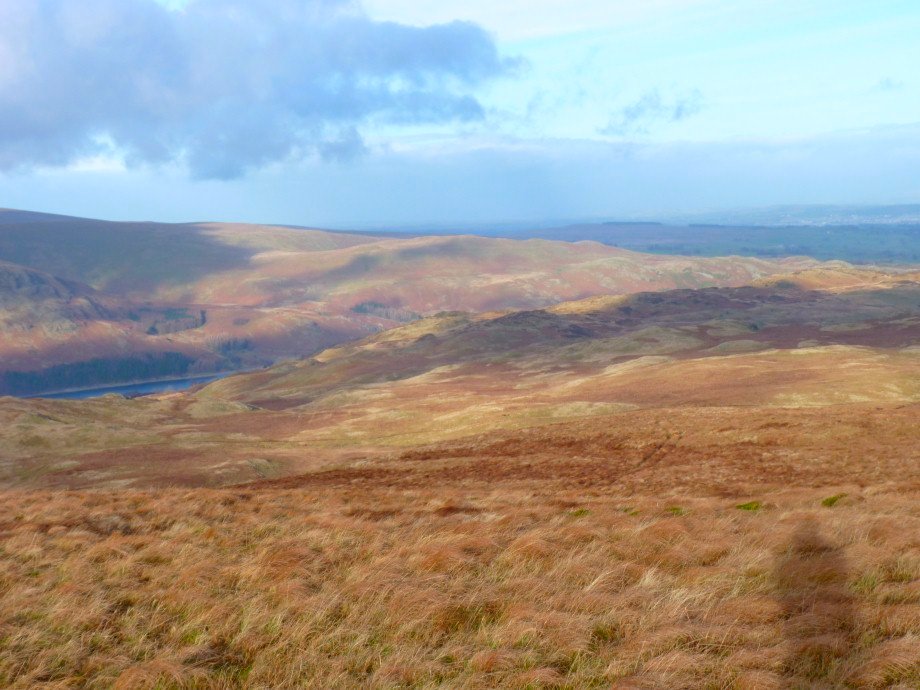 Looking over the return leg of the Naddle Horseshoe to a slice of Haweswater with Four Stones Hill behind.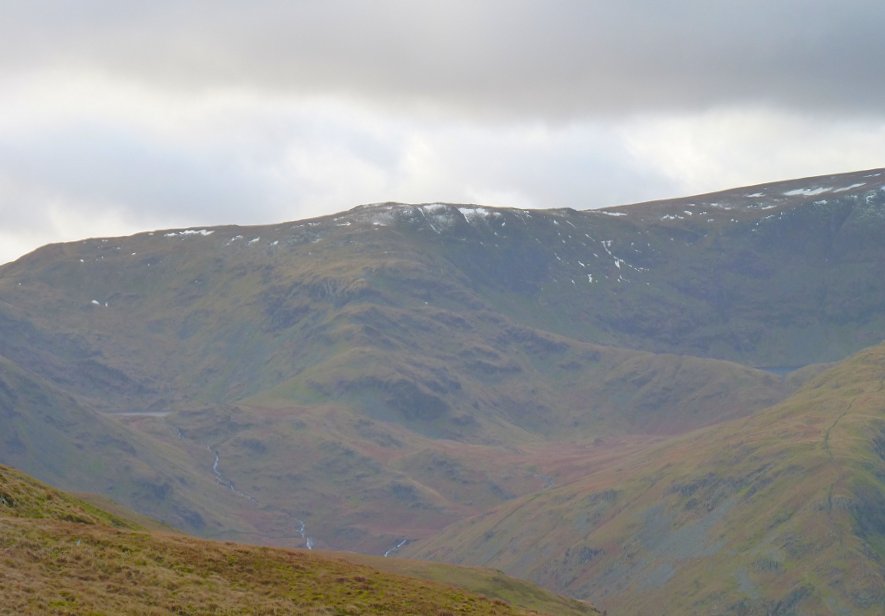 Both Small Water on the left and Blea Water on the right can just be seen on the climb up Selside End.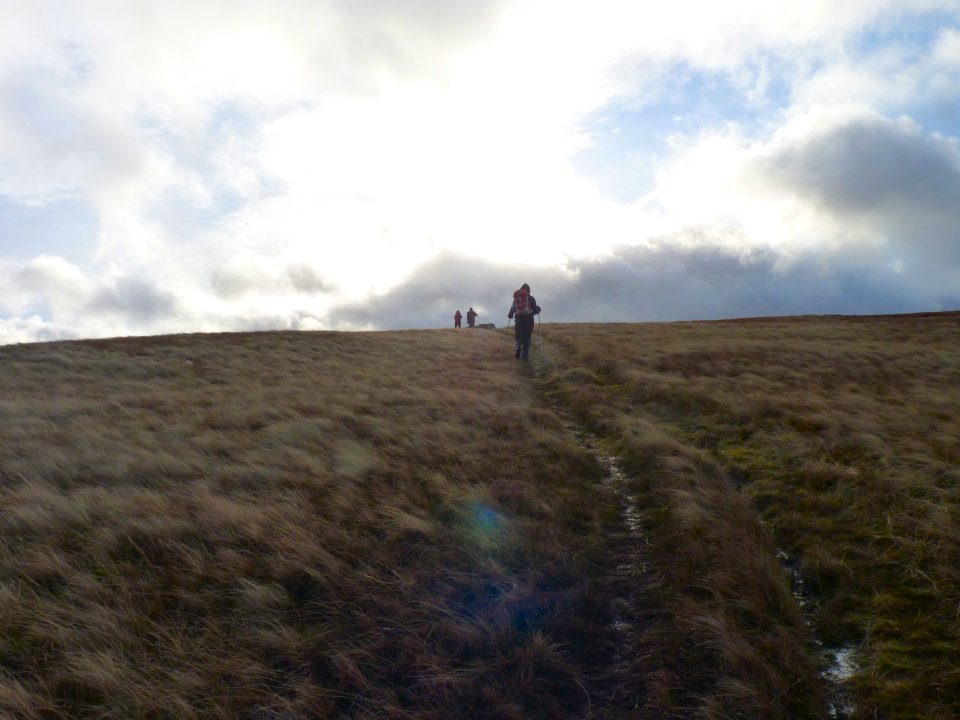 After not very long the large wind shelter appears.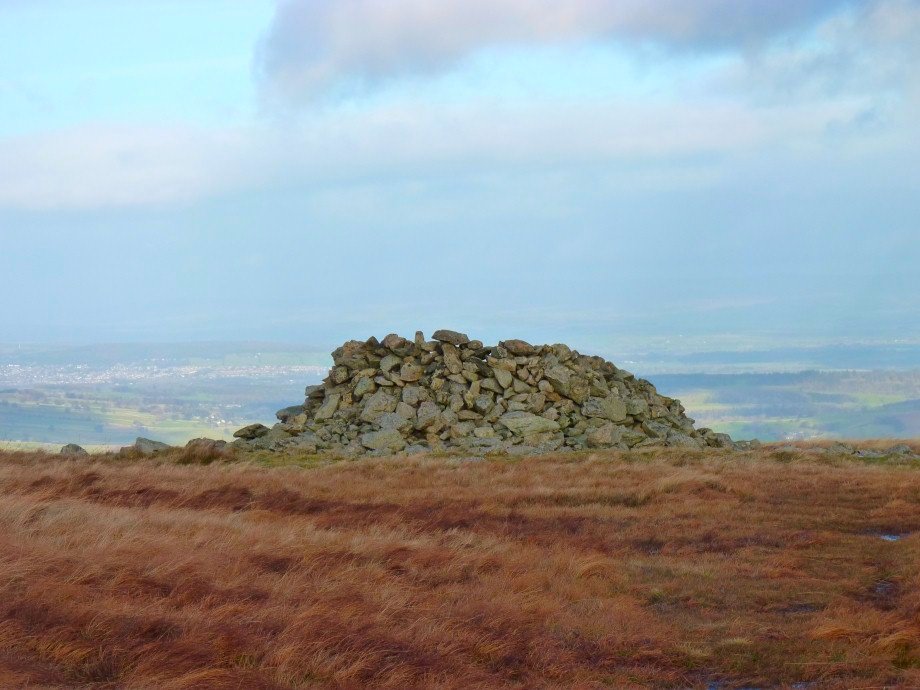 There it is with Penrith behind in the haze.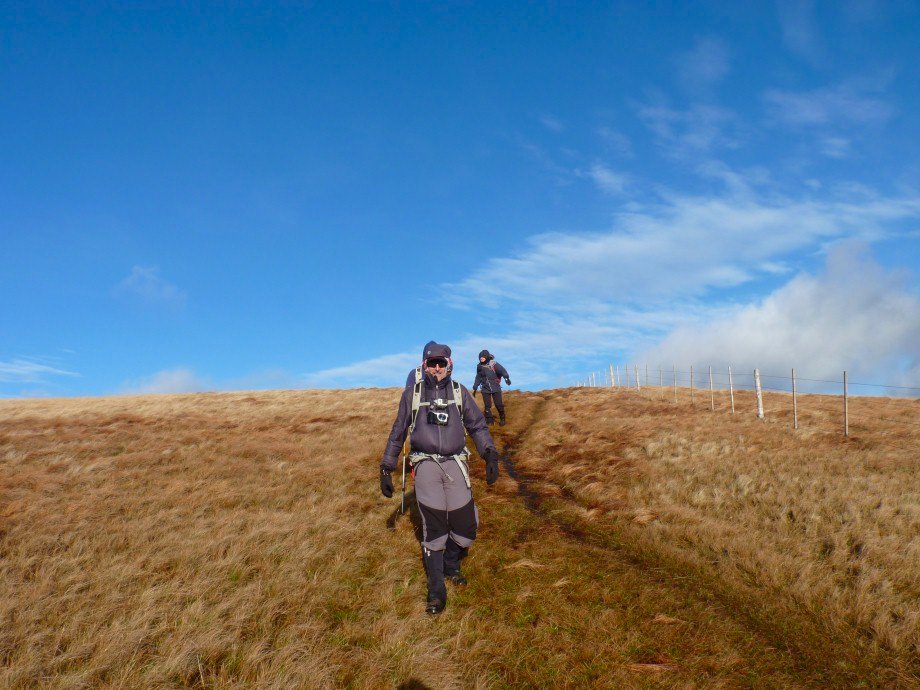 After a brief butty stop in the wind shelter we set of for the top not named on the map but which Birkett names as High Howes. Thee wind was as cold as you'd expect for December but when you were moving it was very pleasant and with he sun and blue sky it was a great day to be out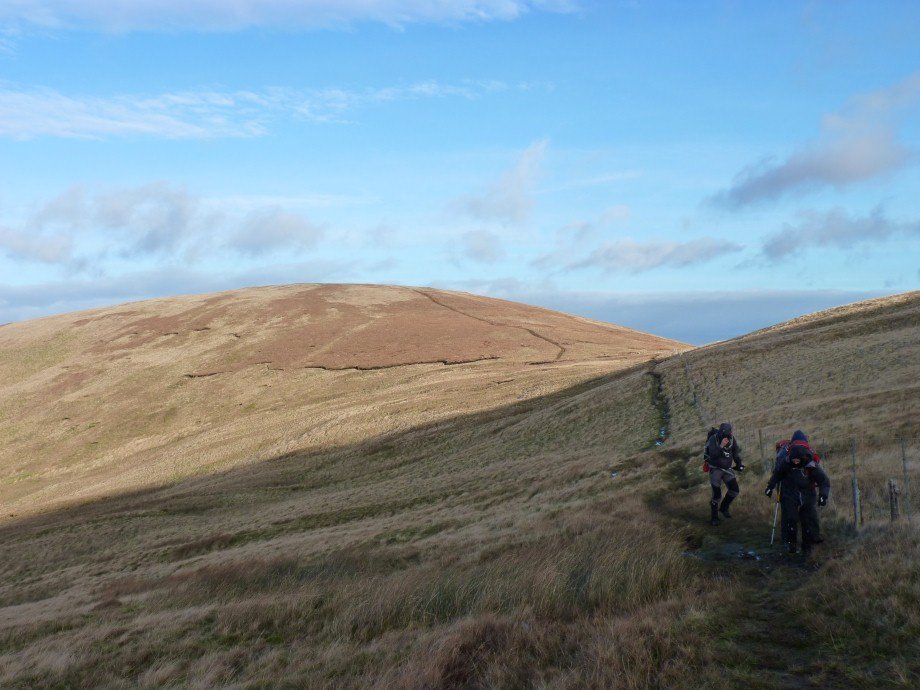 Looking back to Selside.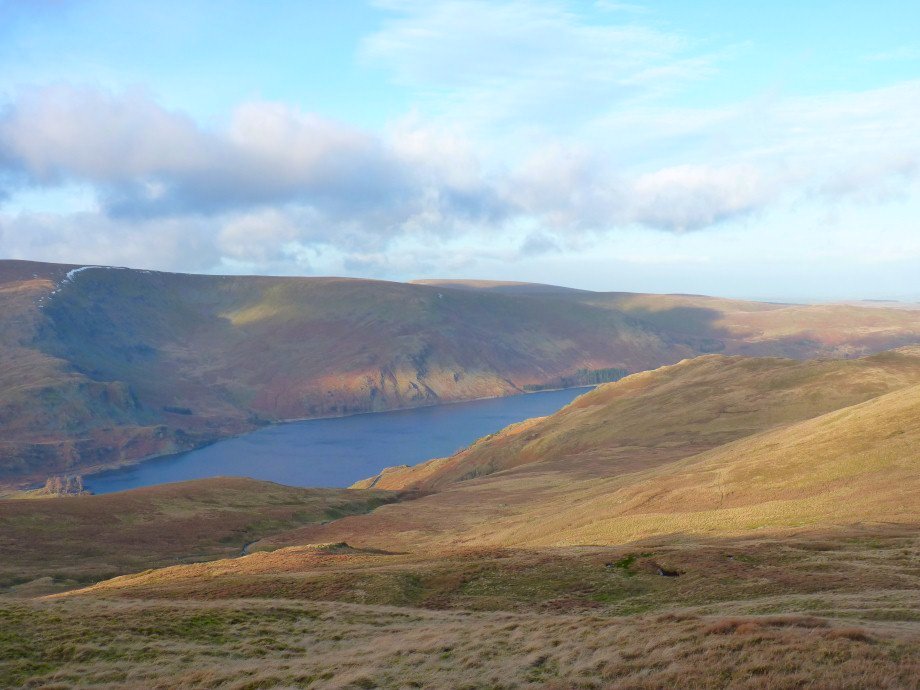 Nice glimpse of Haweswater from the path flanking High Howes.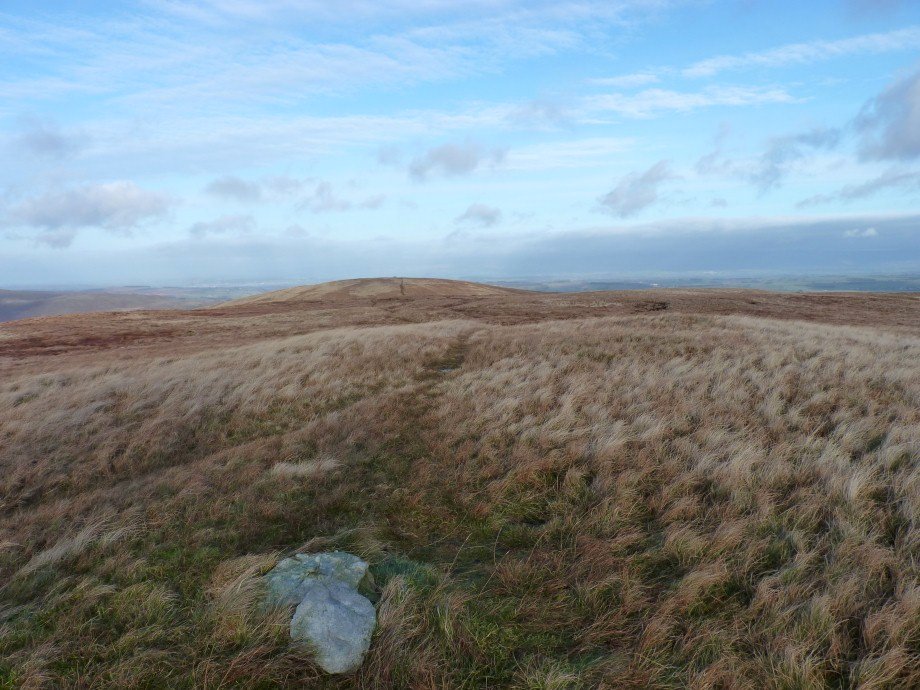 And looking back to Selside from High Howes.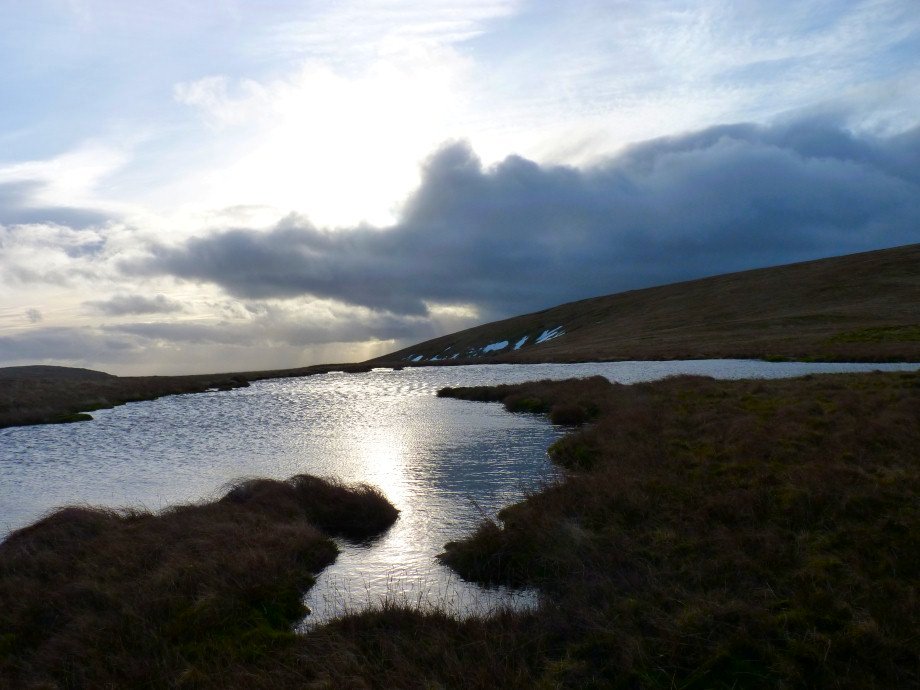 A nice couple of tarns in the col next to the survey column.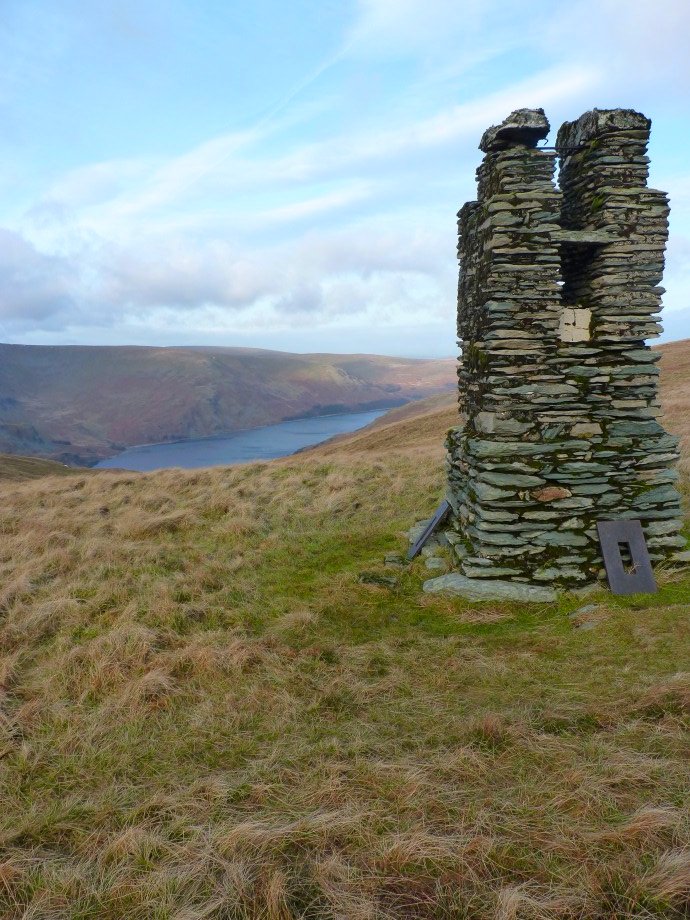 The stone tower used in the construction of the Haweswater aqueduct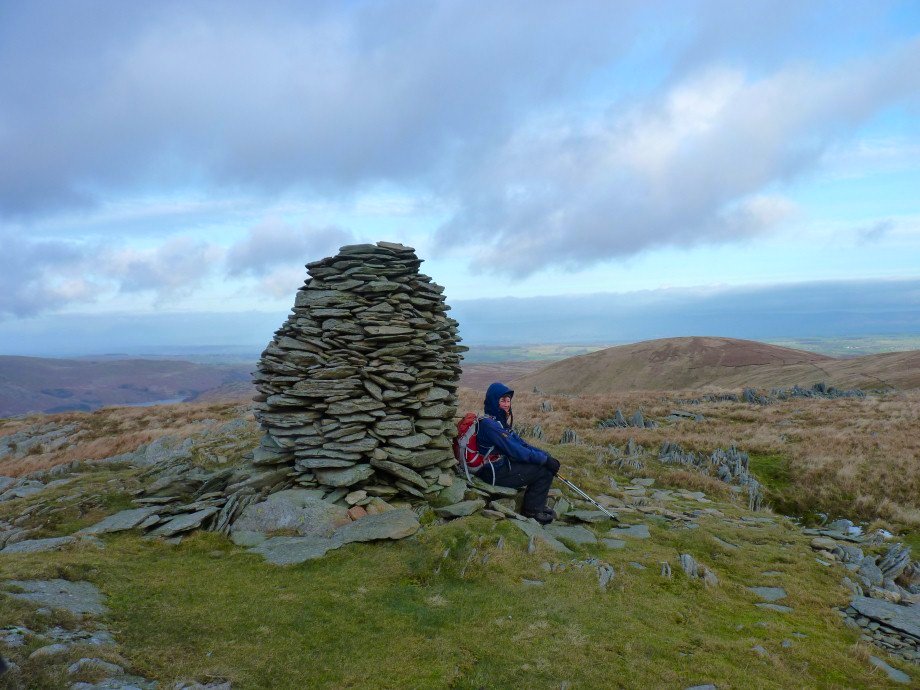 Sue hides from the wind behind one of the impressive cairns on Artlecrag Pike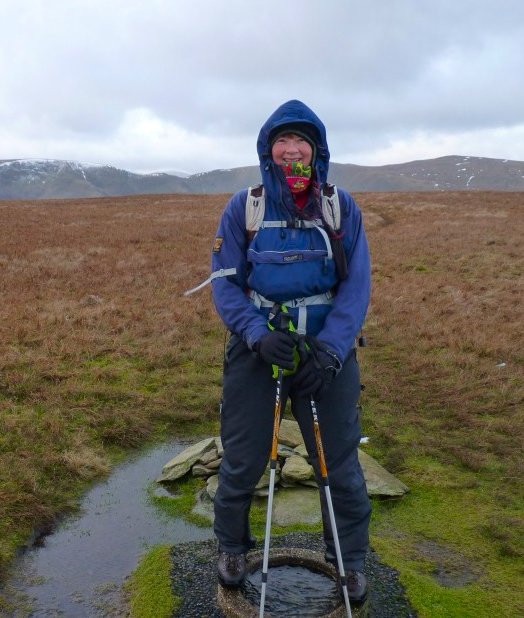 And then stands in the wind on the flat trig on Branstree.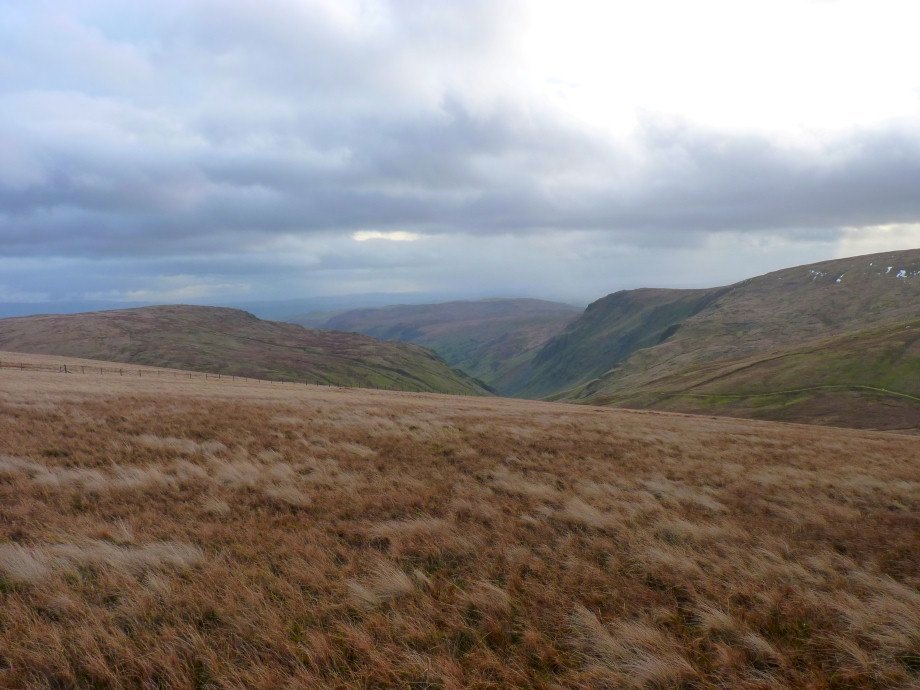 A look down Longsleddale.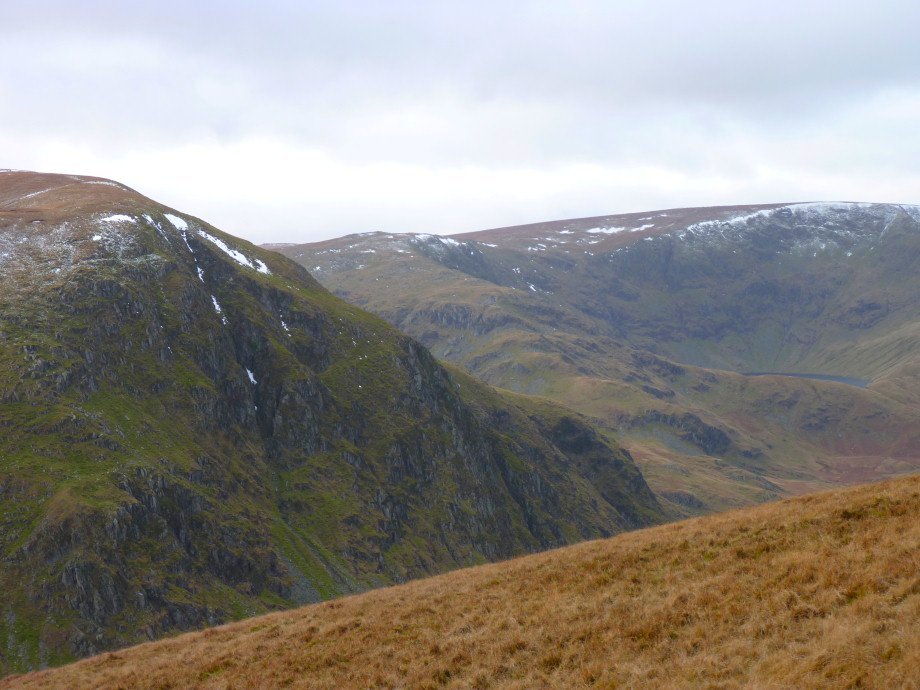 The cliffs of Harter Fell and Blea tarn with High Street above seen from the drop off down Branstree.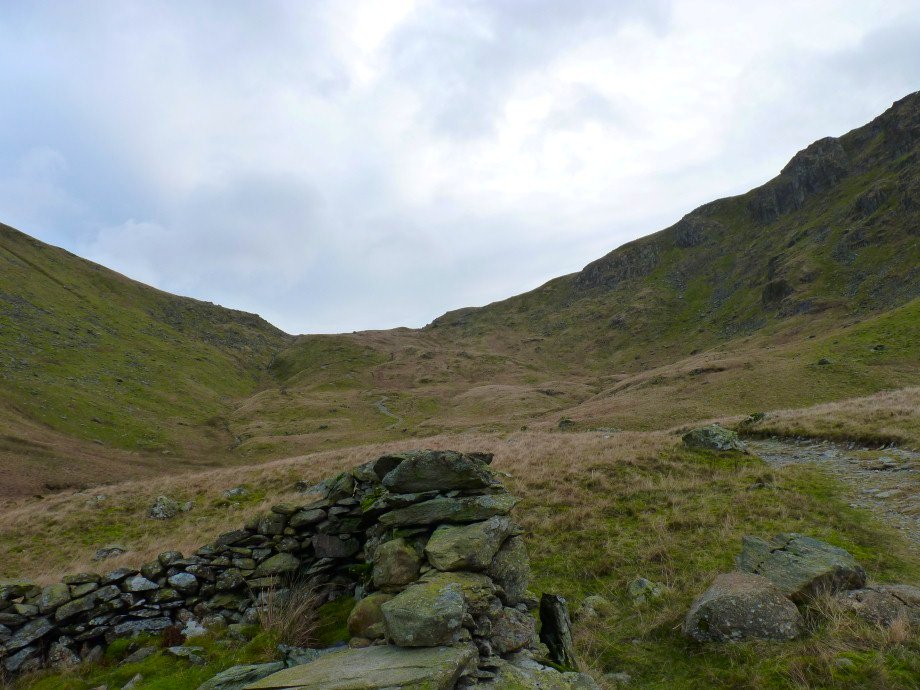 Looking back to the top of the pass.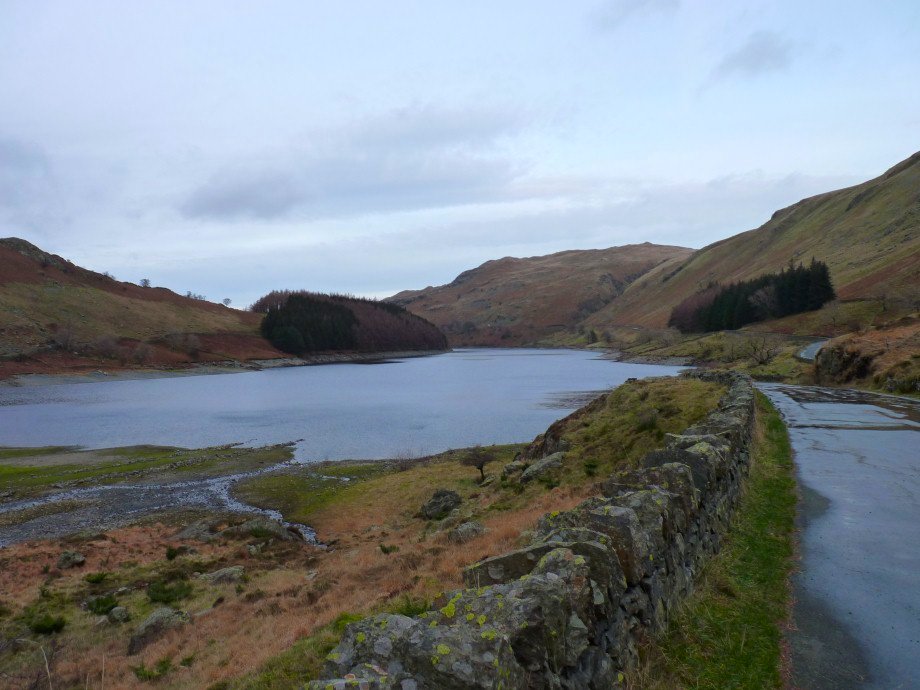 Haweswater from Mardale Head carpark. Just a short walk along the road back to the car and then a refreshing brew in the Haweswater hotel.