WWW.KARLSWALKS.CO.UK
PICTURES AND TRIP REPORTS FROM MY WALKS IN THE ENGLISH LAKE DISTRICT
---
Top o' Selside and Carron Crag
9th November2014
Route. Nibthwaite NT car park - Grass Holme - Stang Moss - Stang Hill - Arnsbarrow Hill - Top o' Selside - Set Level - Carron Crag - Rowan Tree Dub - High Parkamoor - Grass Holme - Nibthwaite NT car park. (about 8.5 miles 1750ft ascent)
Due to heavy DIY commitments I haven't walked anywhere for over a month so although the weather wasn't the best I still enjoyed this round of small fells to the east of Coniston Water with a detour into the Grizedale forest to climb Carron Crag.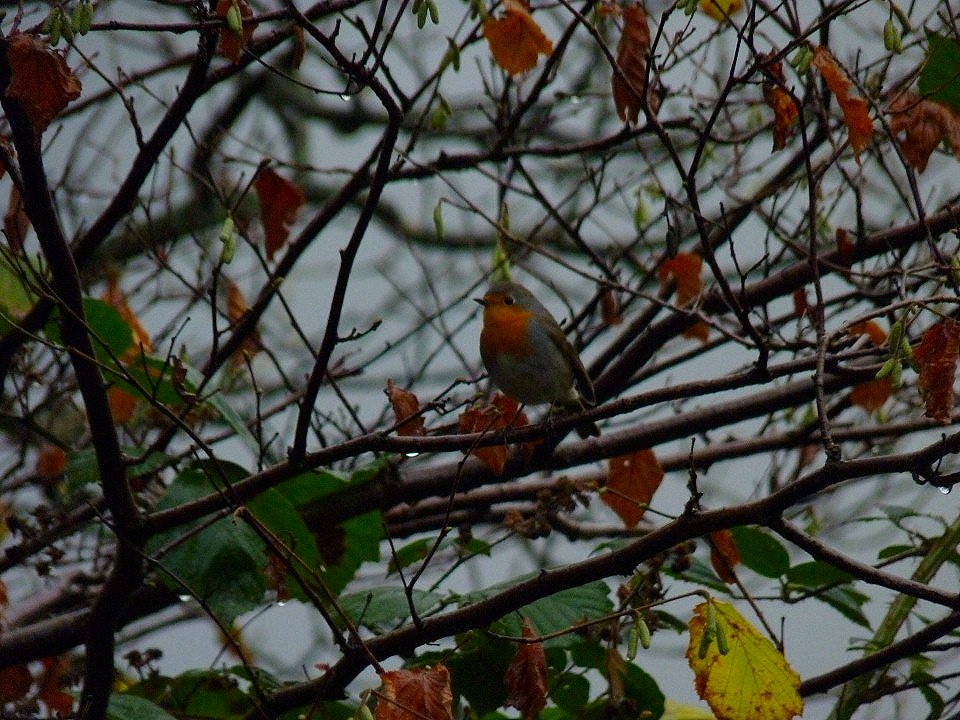 Our first job was to find the car park as the sign had gone missing and the entrance is very easy to miss. This Robin watched as we booted up.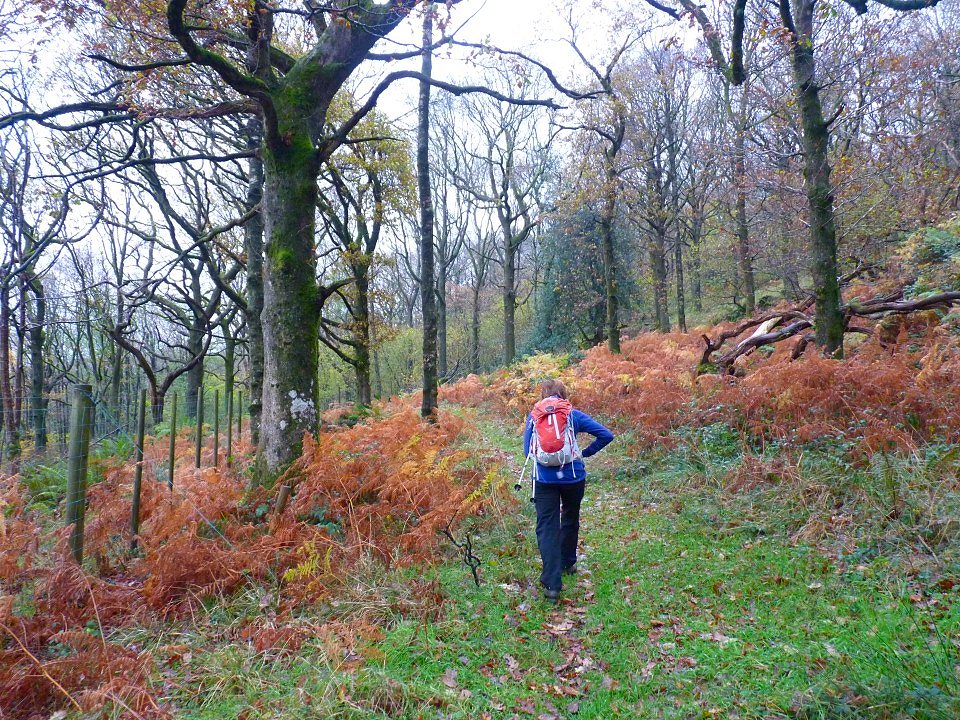 Setting of through the lovely colourful woods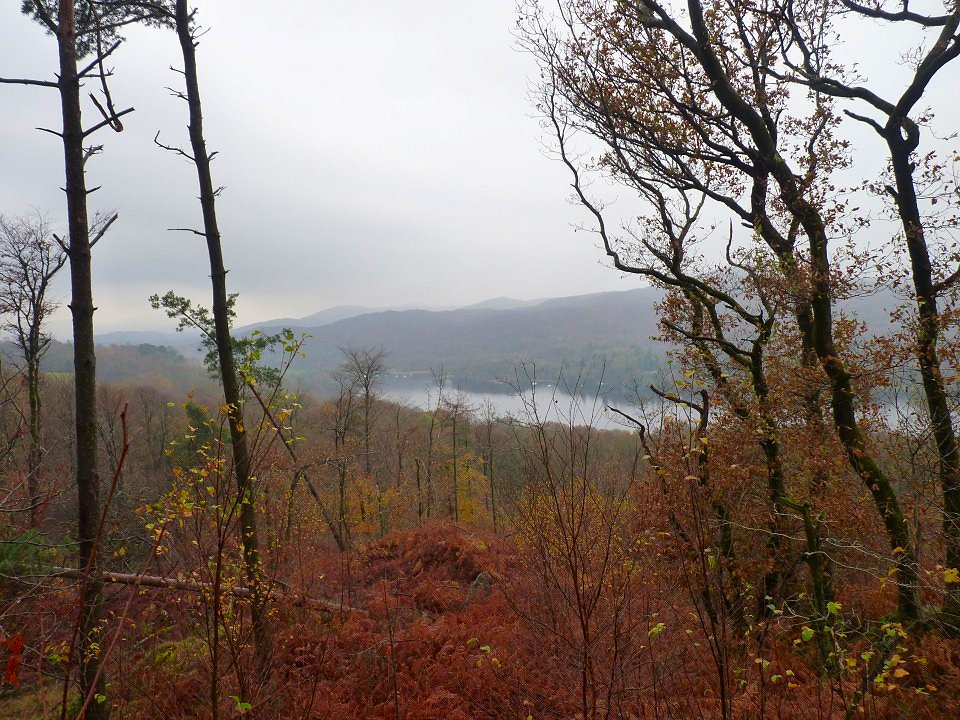 A misty Coniston is seen as we climb.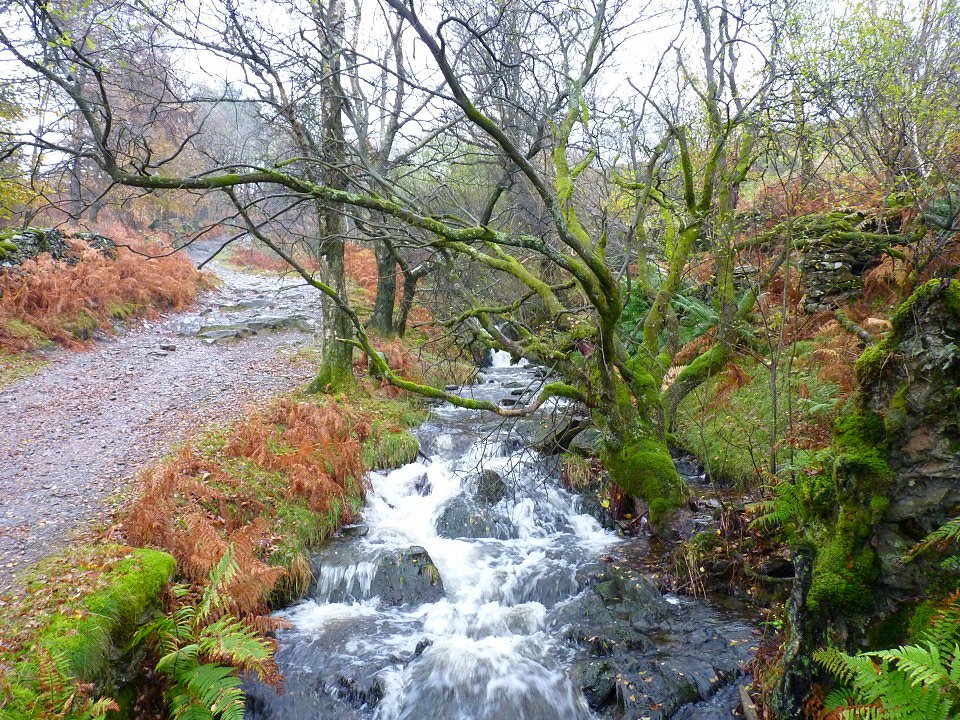 We left the trees at Grass Holme and joined the good track coming up from High Nibthwaite.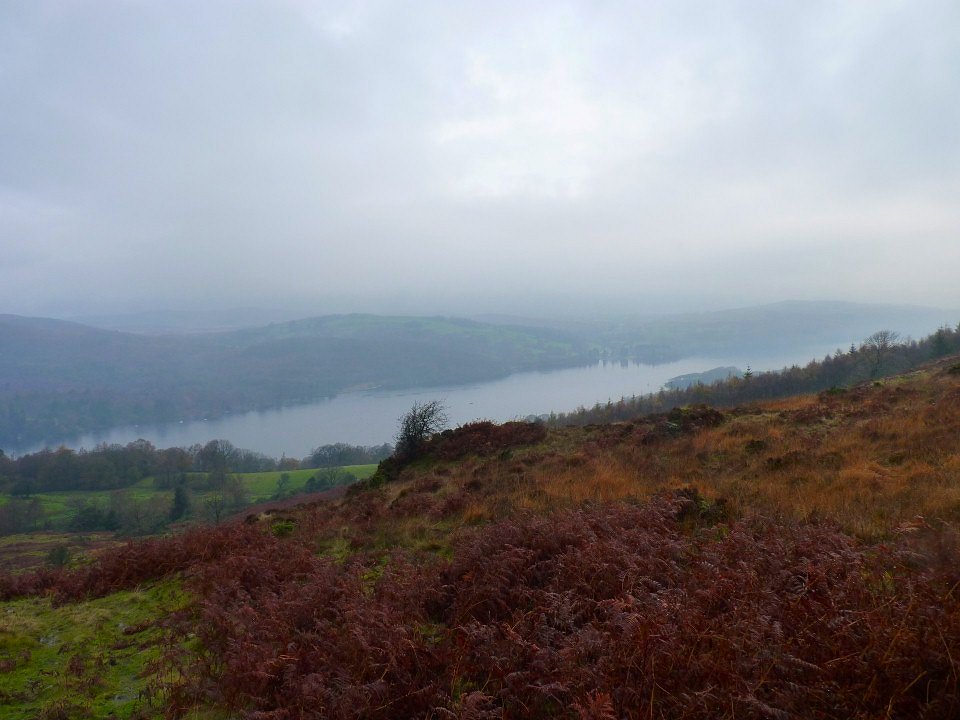 Coniston again. We passed between the Wainwright outliers of Low Light Haw and High Light Haw which if it had been a better day we probably would have climbed.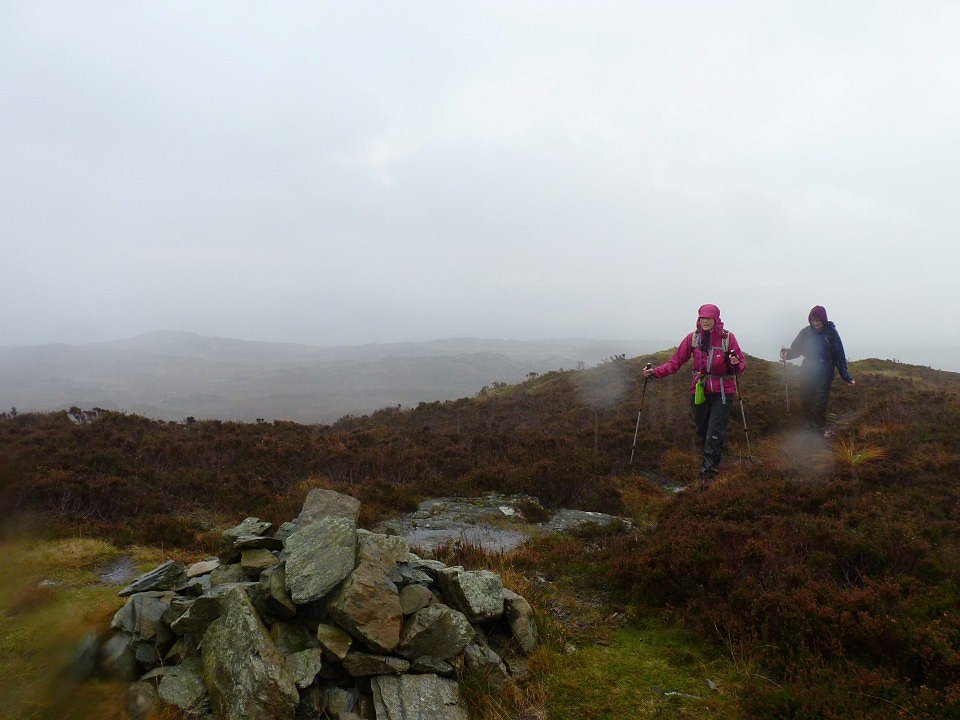 Pouring down as we reach Stang Hill.
On Arnsbarrow hill now. The day did keep trying to improve and occasionally we had nice views especially of the mist over Grizedale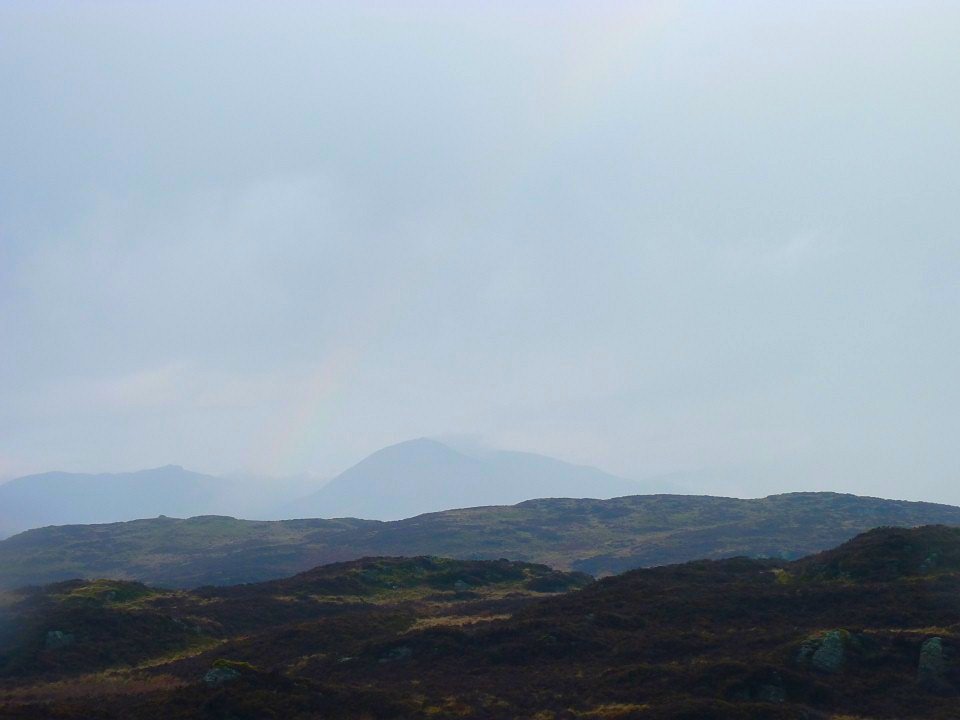 And the Coniston fells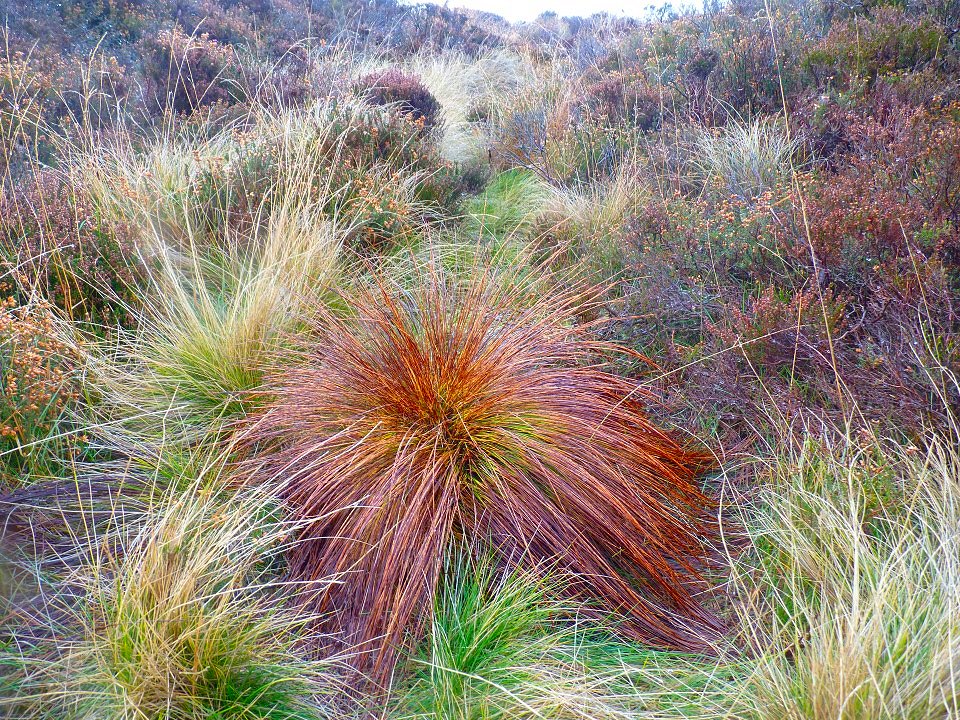 Even on a dull day the colours of some of the grasses and plants was lovely to see.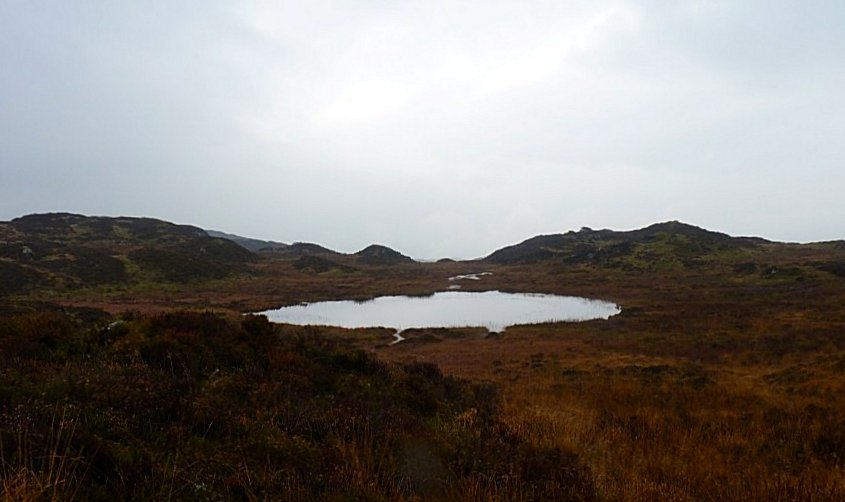 Arnsbarrow tarn
Still raining on Top o' Selside.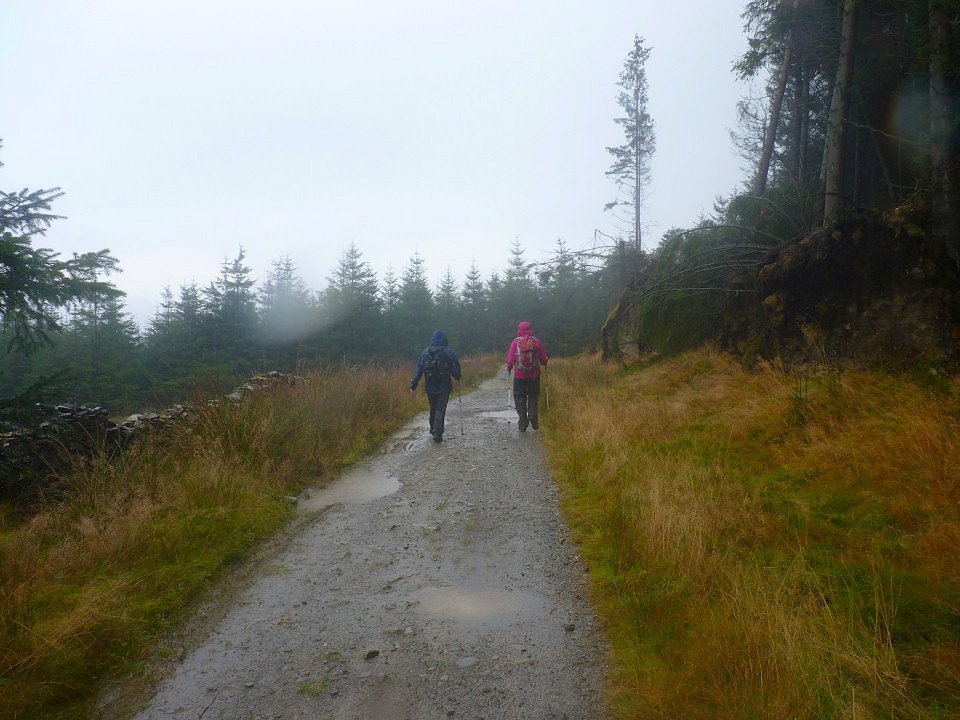 From Top o' Selside we crossed a bit of rough ground and picked up the forest tracks which would lead us to Carron Crag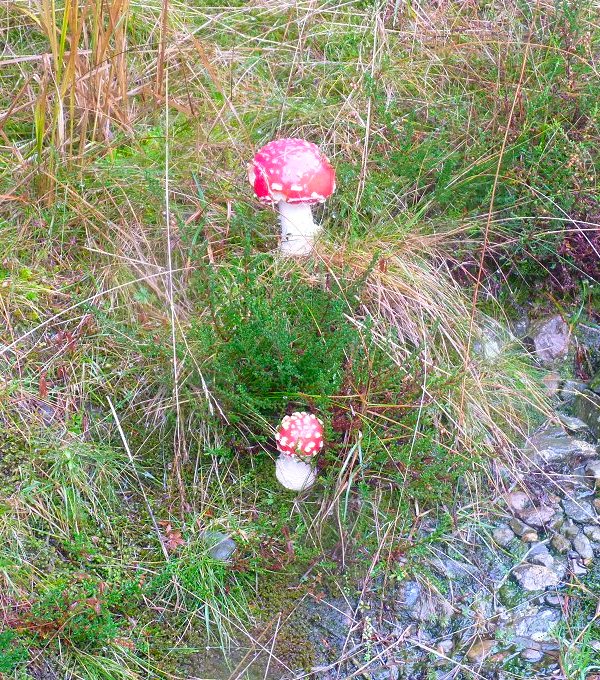 Amanita muscaria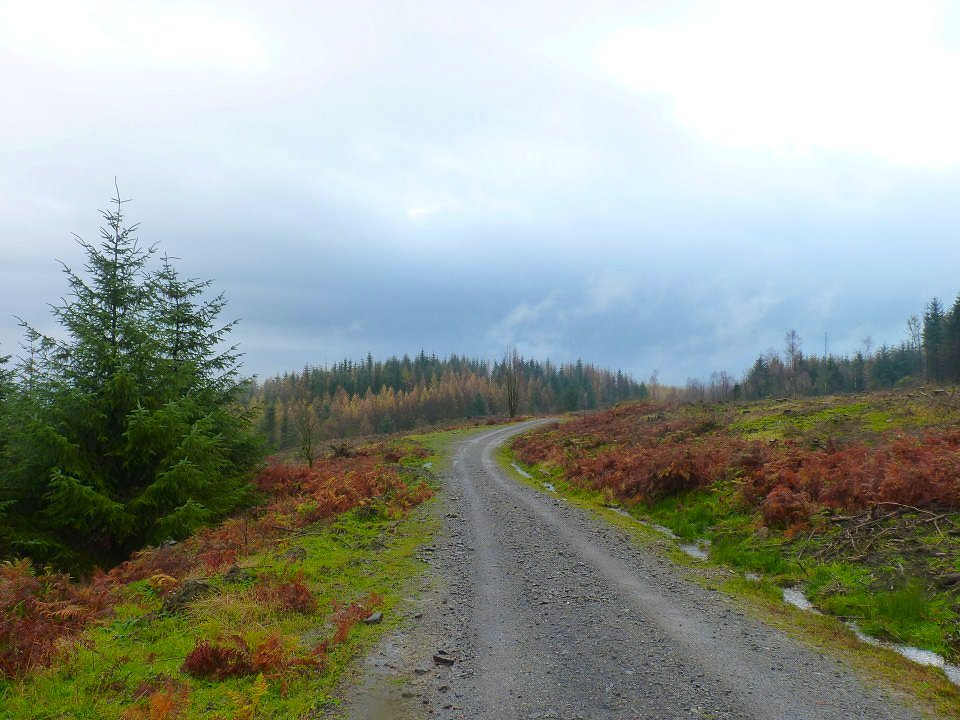 It was nice walking on the forest roads as up to then we had hardly seen a path and the ground was very boggy.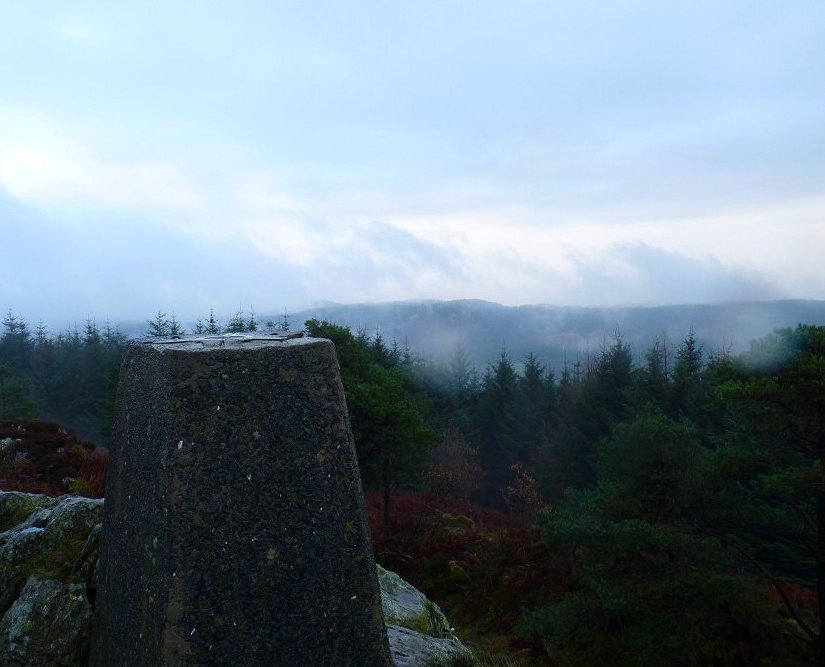 View from Carron Crag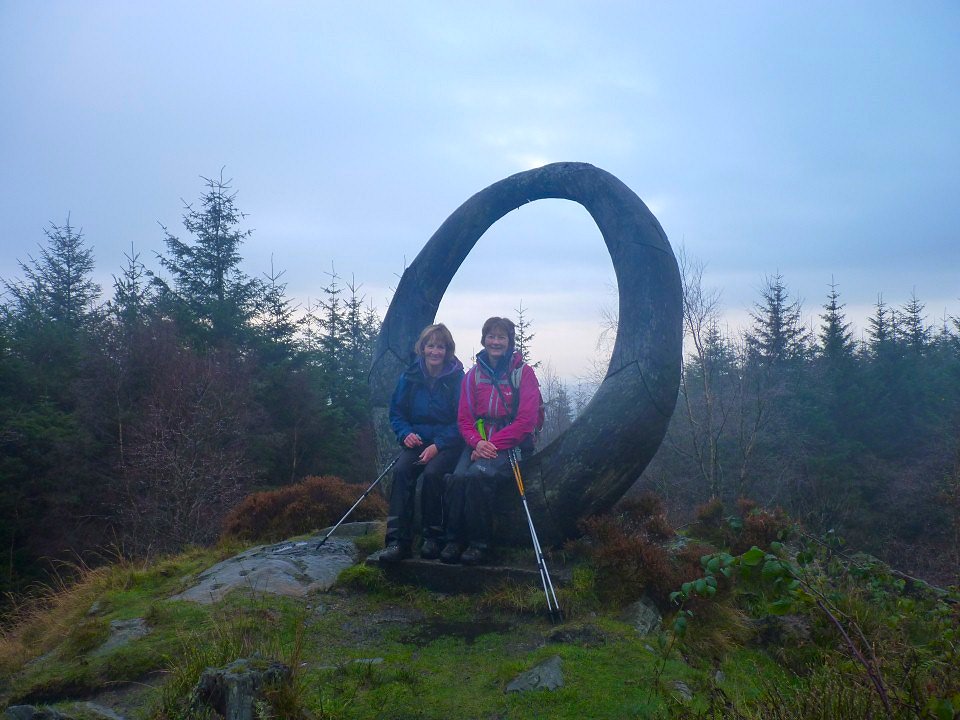 Lynn and Sue have a rest on 17 Degrees South one of the artworks scattered through the forest.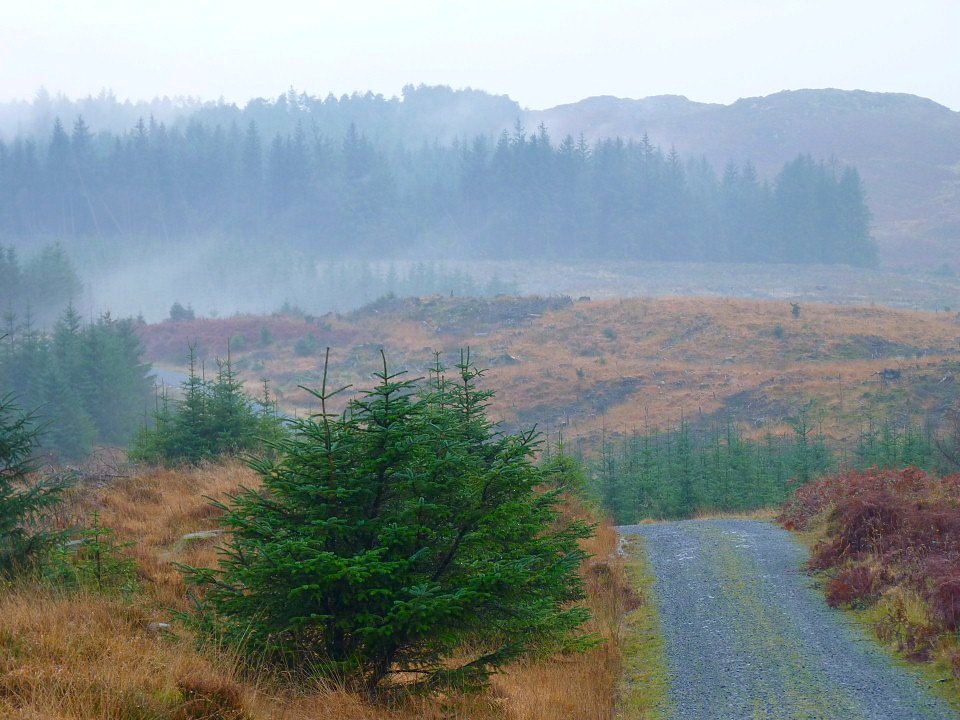 Heading back the way we came now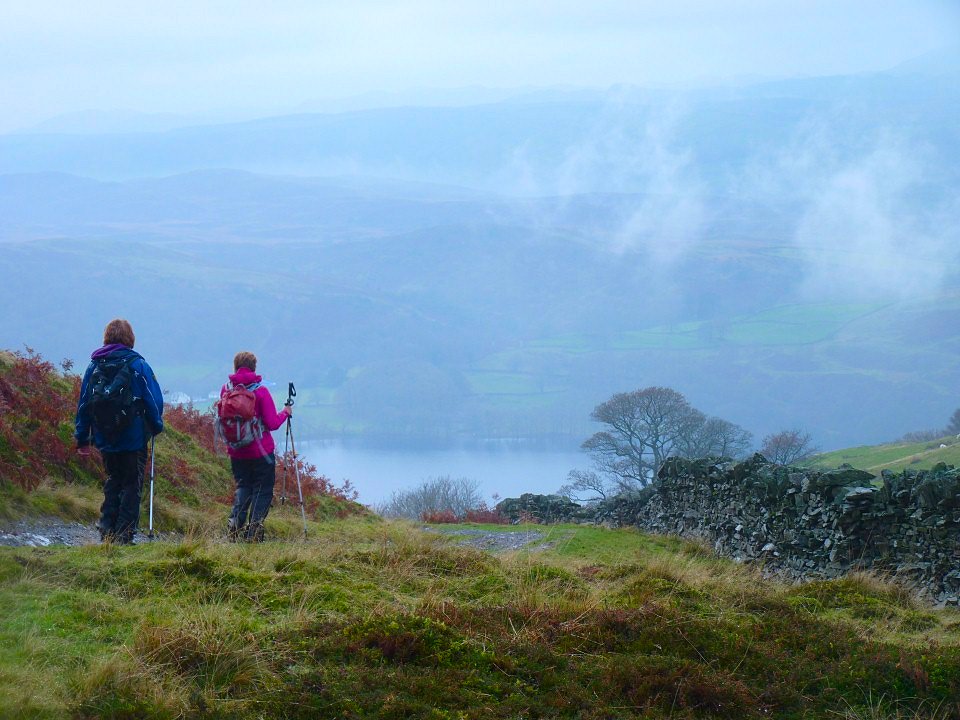 Dropping down past High Parkamoor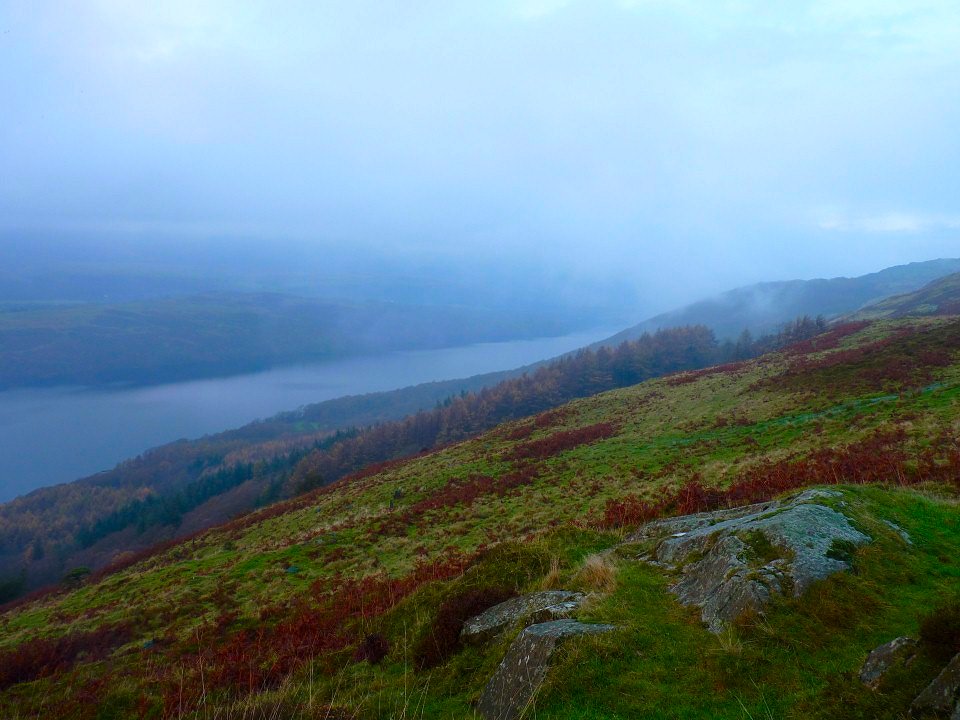 A last look up Coniston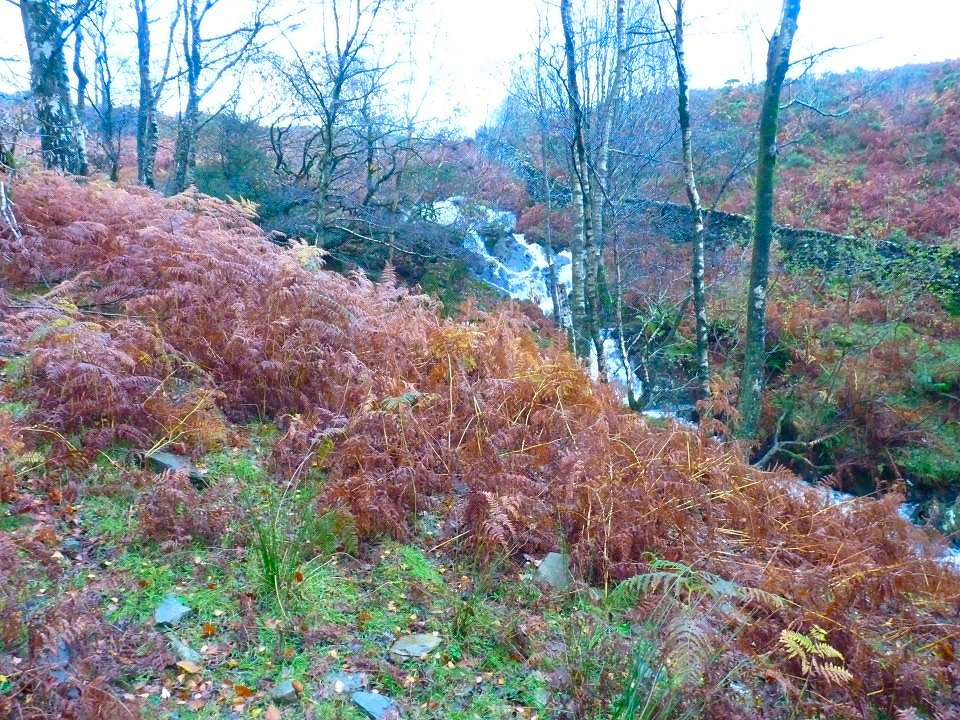 Back to Selside beck at Grass Holme.