WWW.KARLSWALKS.CO.UK
PICTURES AND TRIP REPORTS FROM MY WALKS IN THE ENGLISH LAKE DISTRICT
---
A Kentmere horseshoe
5th October 2014
Route. Kentmere - Garburn Pass - Yoke - Ill Bell - Froswick - Thornthwaite Beacon - Lingmell End - Kentmere reservoir - Kentmere (about 11 miles 3200ft ascent)
Sue, Lynn and I made the comparatively short journey to Kentmere and set off from the church heading up the Garburn Pass. Due to the forecasted high winds for later in the day we decided not to follow the route of the"official" Kentmere horseshoe but to return by Lingmell End and the reservoir which was a first for us all.
.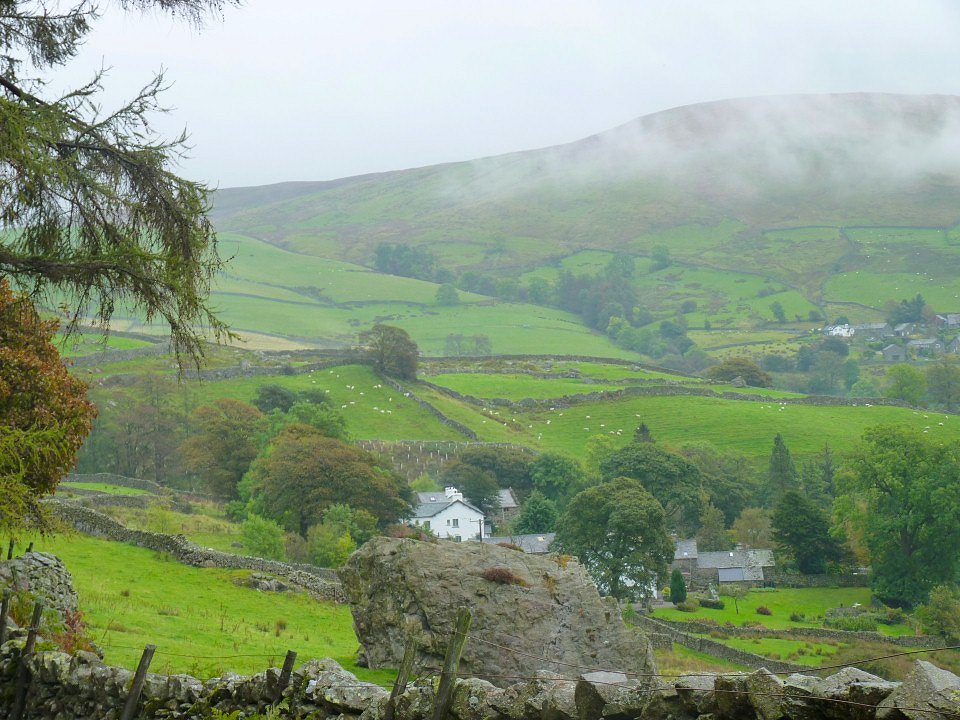 It was raining as we left the church but it had stopped in the few minutes it took to reach Badger Rock.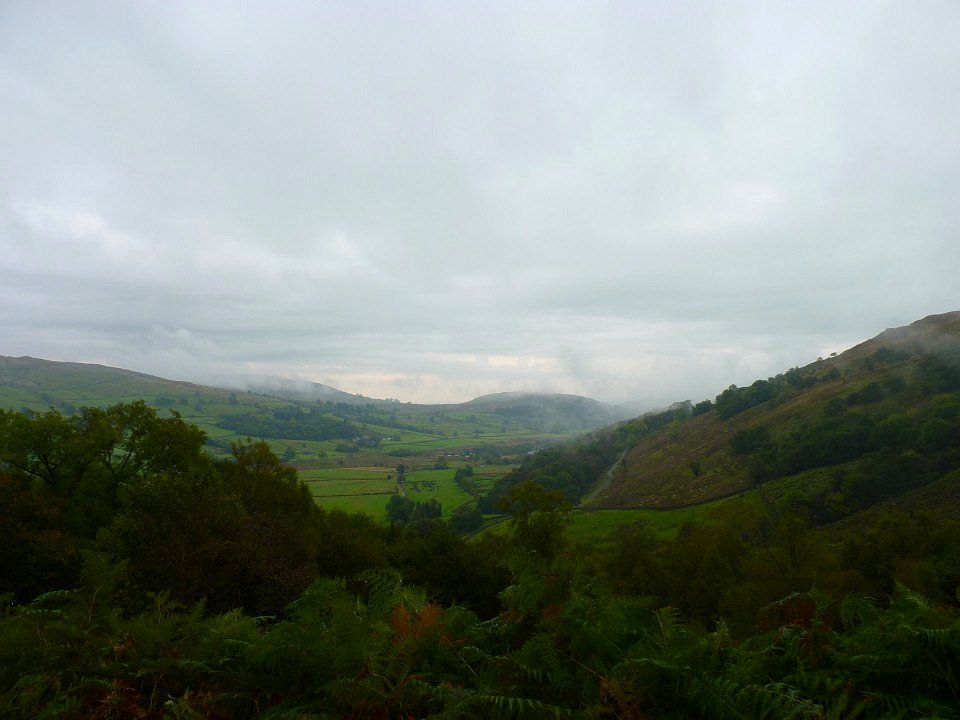 Looking down the valley.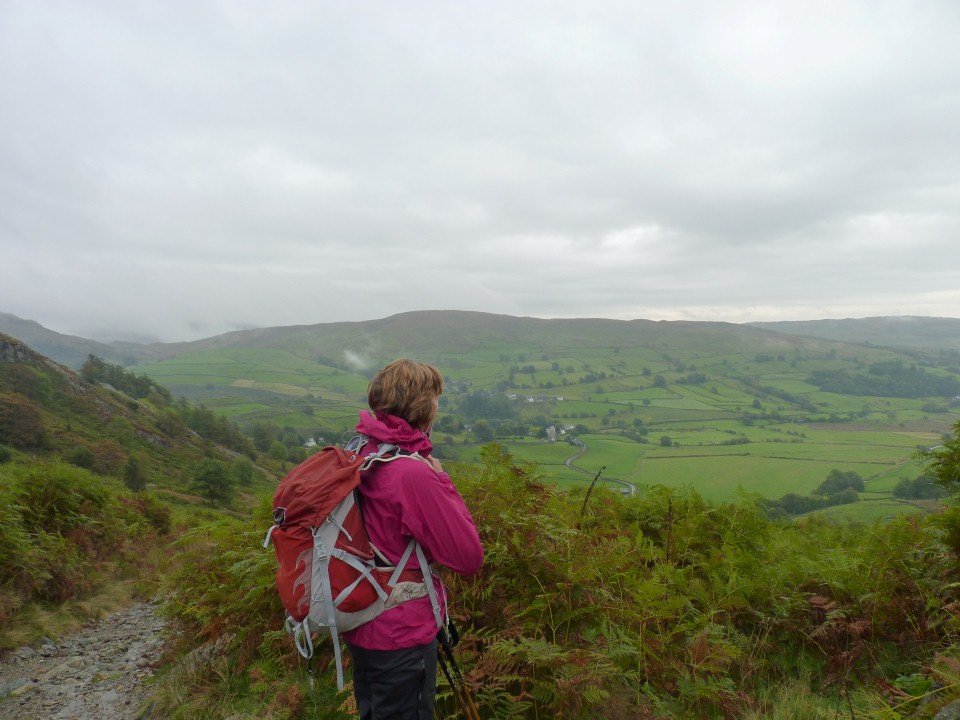 Sue looks over to Green Quarter Fell.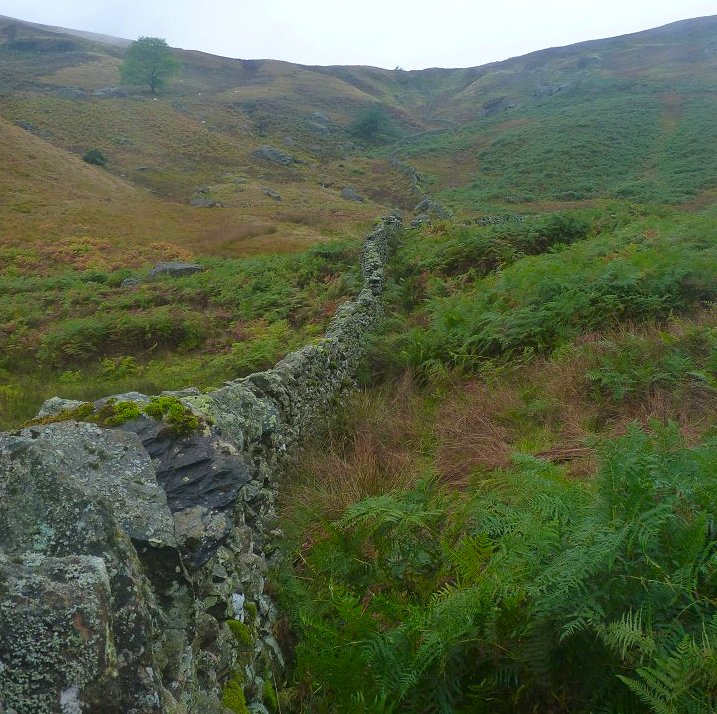 The path is a bit rough but never really steep as it winds up the hill.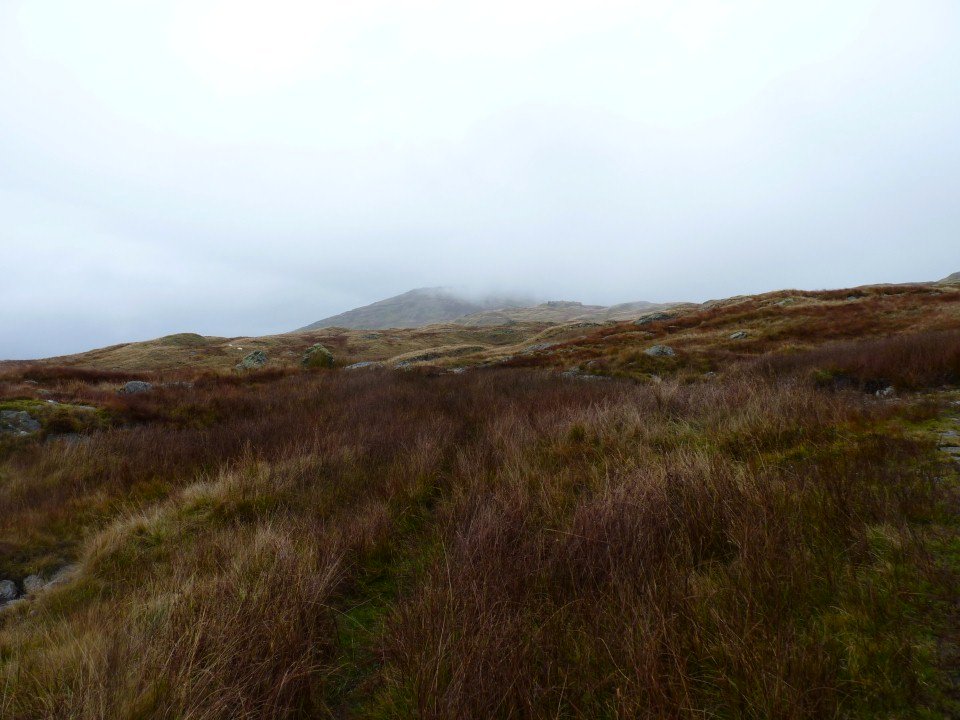 The day was improving but yoke is in cloud.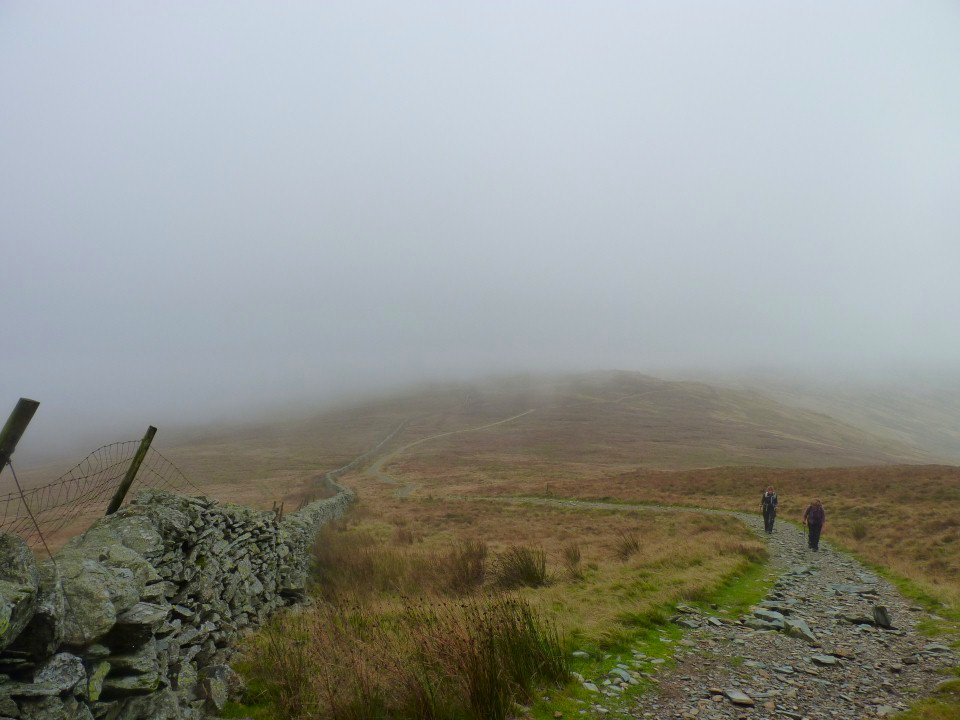 As is Sallows.Seen from the plod to Yoke.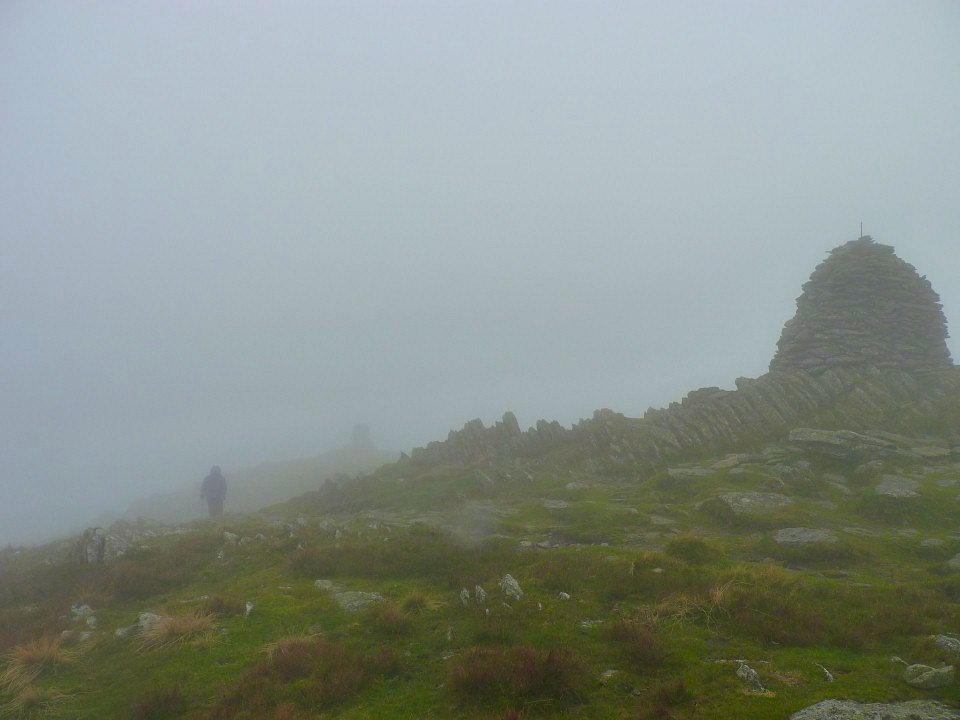 Nothing much to see on Yoke, so we press on to Ill Bell and its three cairns.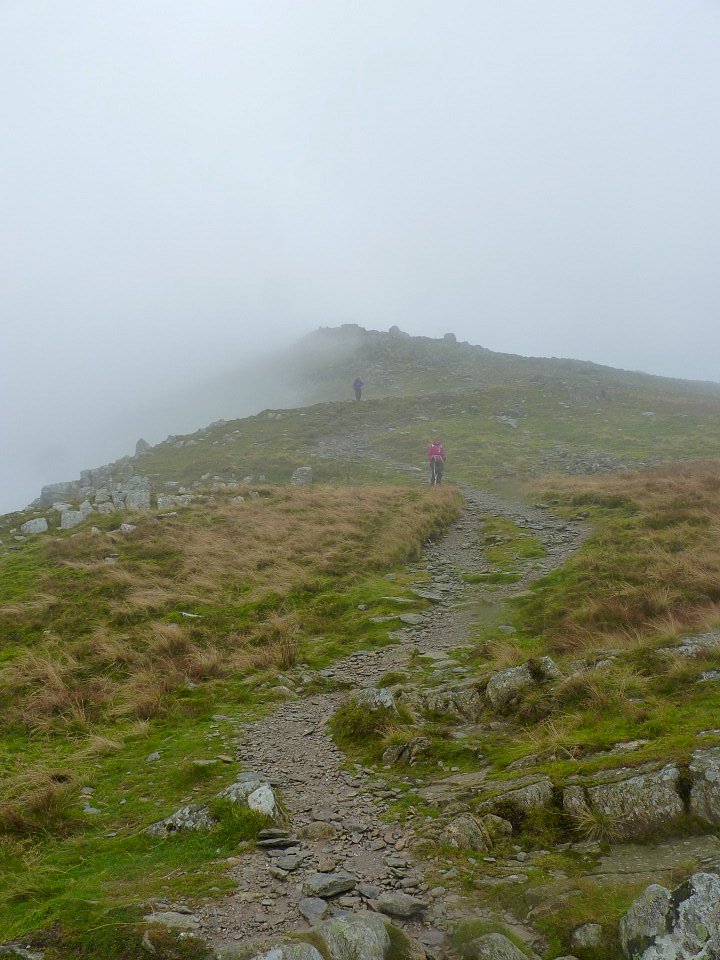 The path down from Ill Bell is very eroded now and must be a candidate for a fix.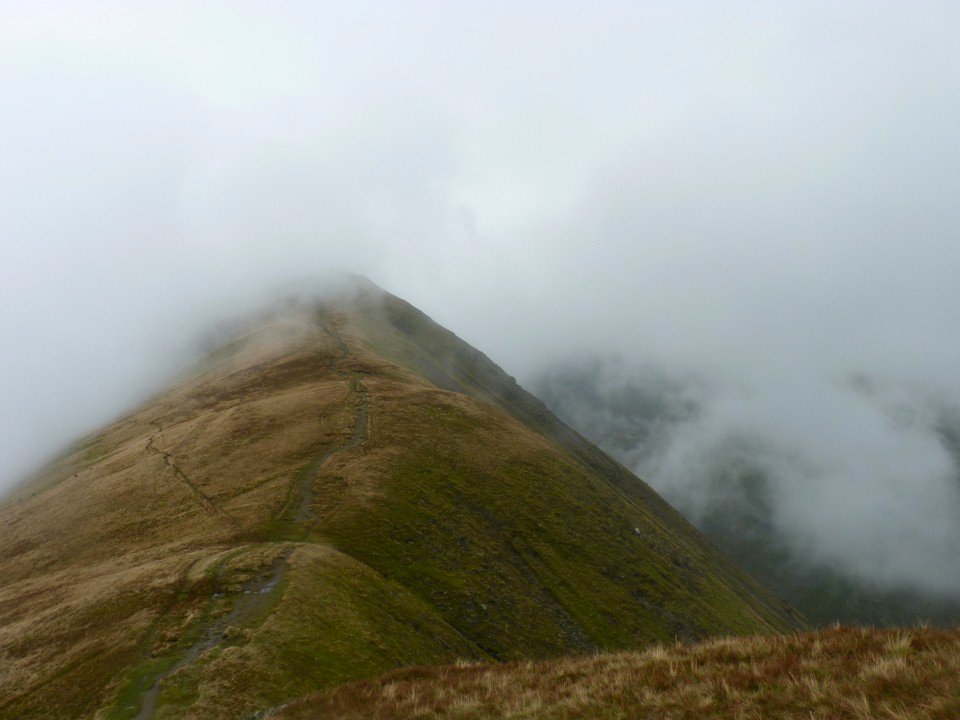 The wind got up as we approached Froswick and gave us a view for a minute or two.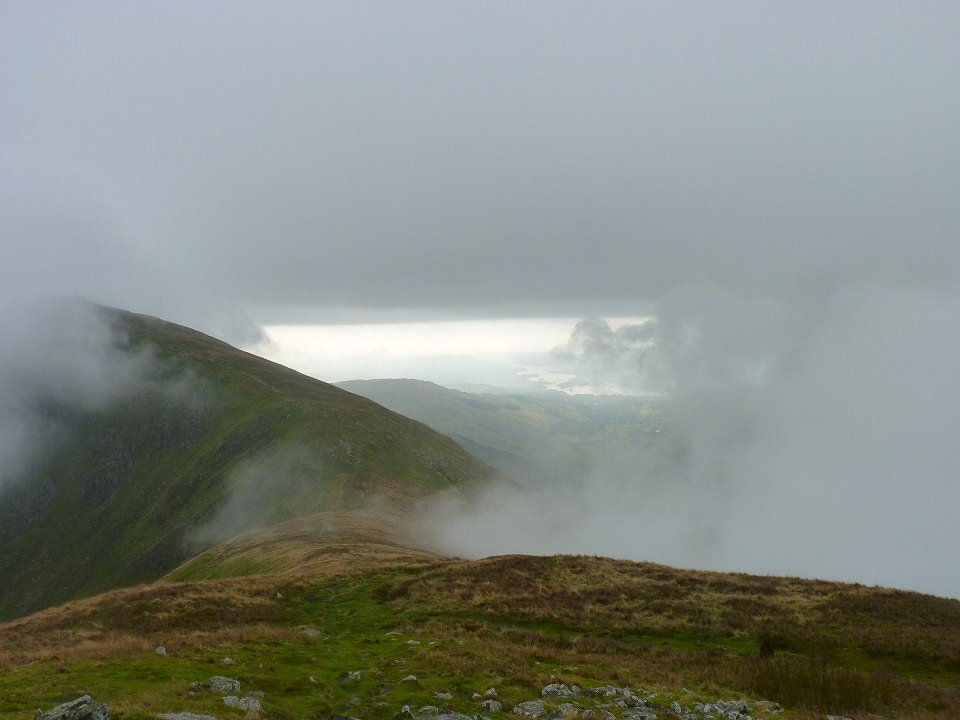 A window is opened letting us see Windermere. After a few minutes the window was firmly shut and we walked blind all the way over Thornthwaite but as we rounded the head of the valley conditions improved again.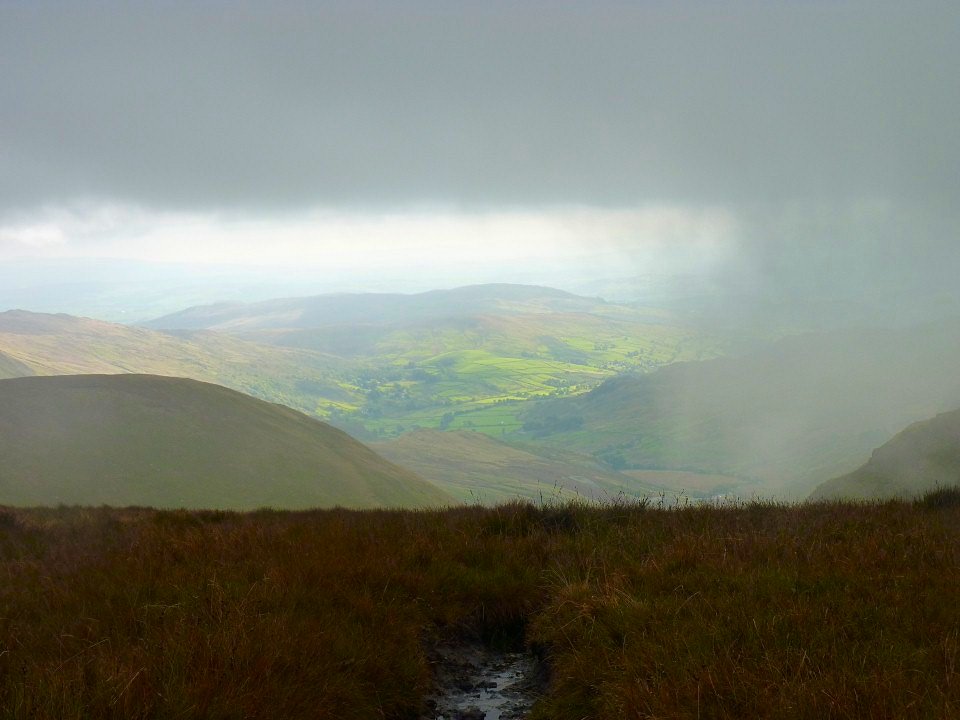 The green fields of Kentmere.
Super view of Windermere behind Froswick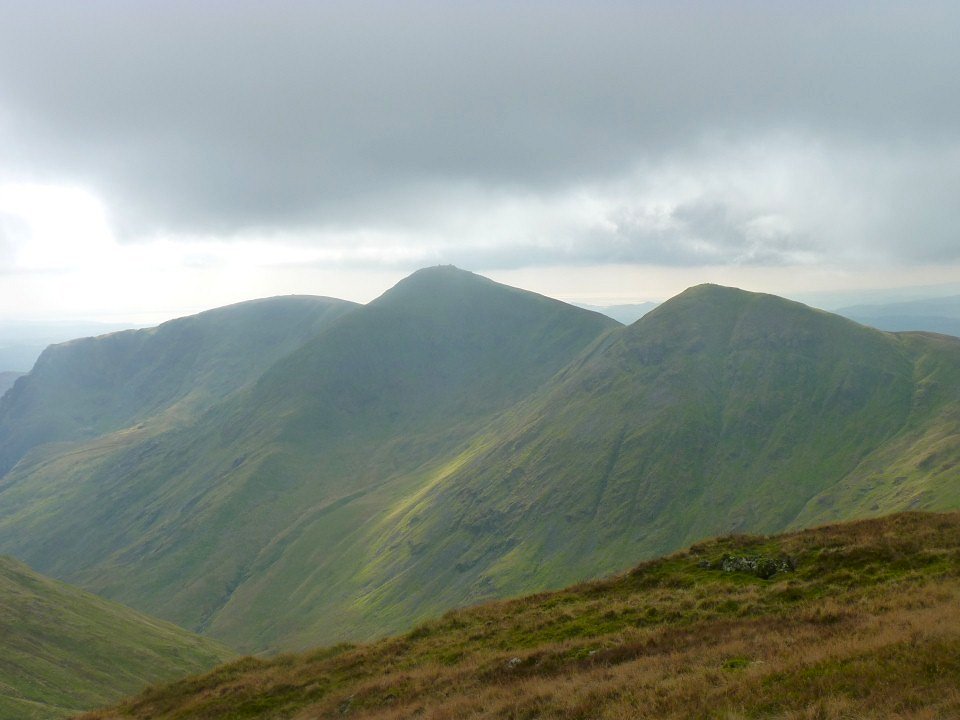 Yoke on the left then Ill Bell then Froswick. I like walking the horseshoe clockwise as you get this super view of the fells you have climbed.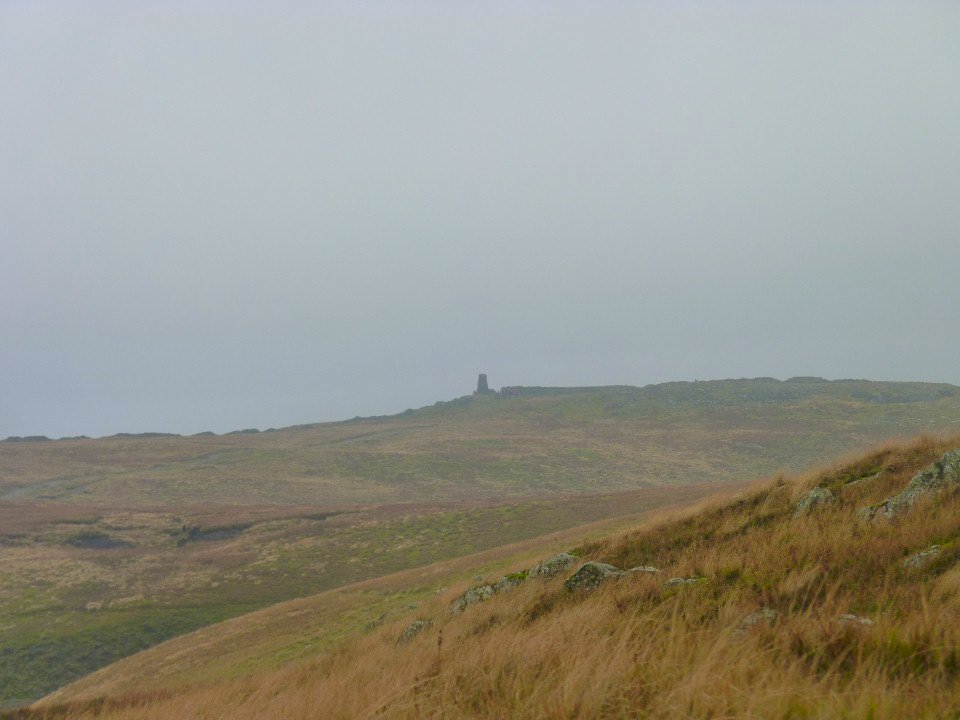 Thornthwaite Beacon is clear now.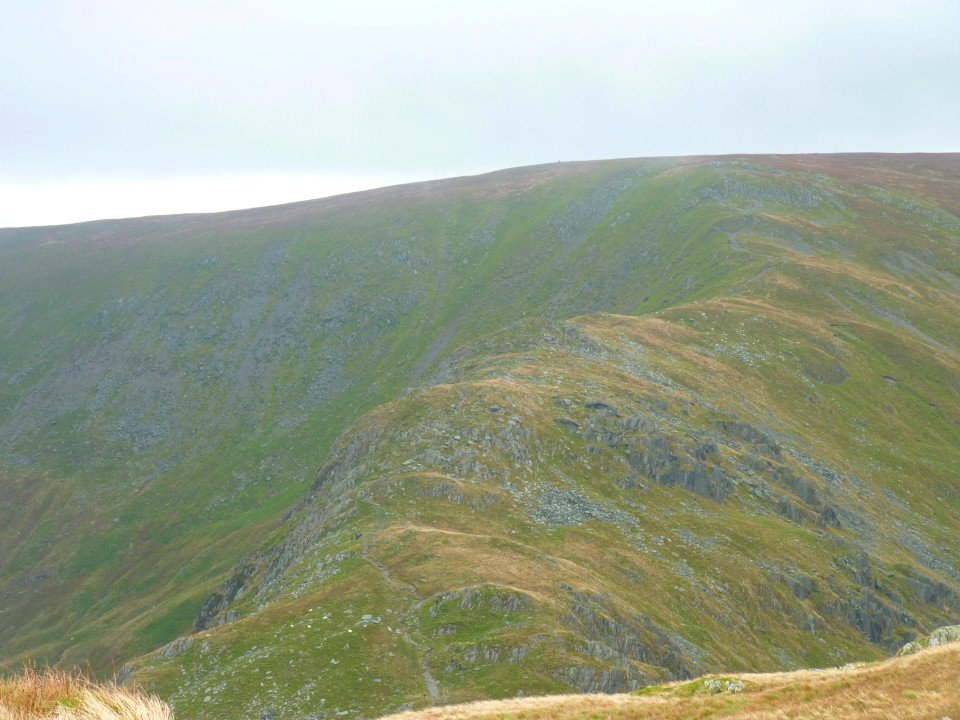 The super ridge up to Harter fell. Not for us today though.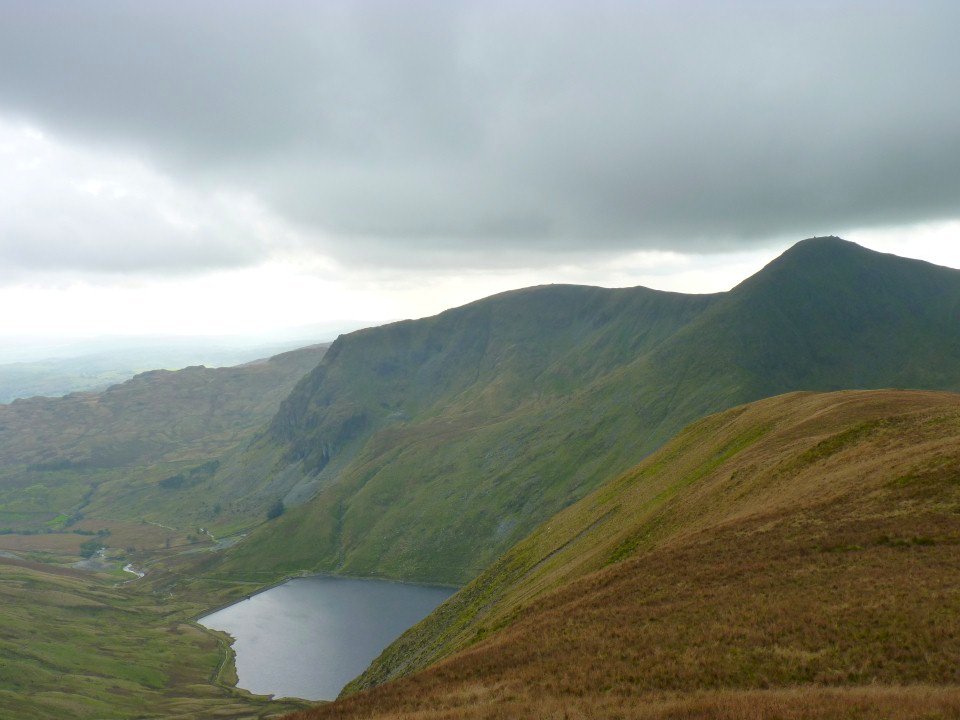 Heading to Lingmell End. Kentmere reservoir below.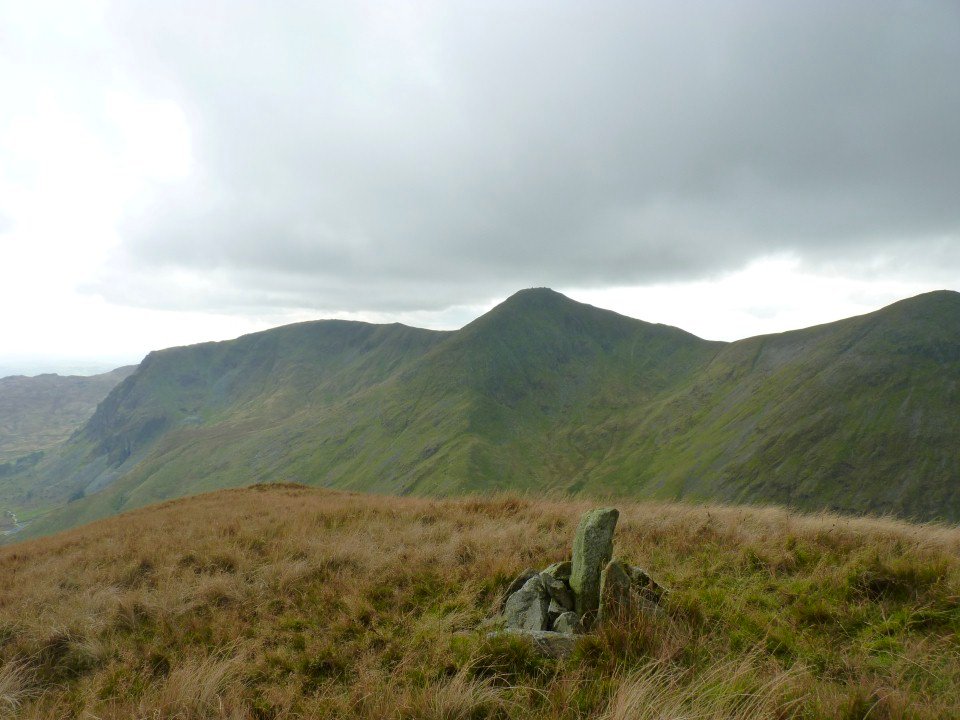 The cairn marked on the map just before you drop off the end of the world.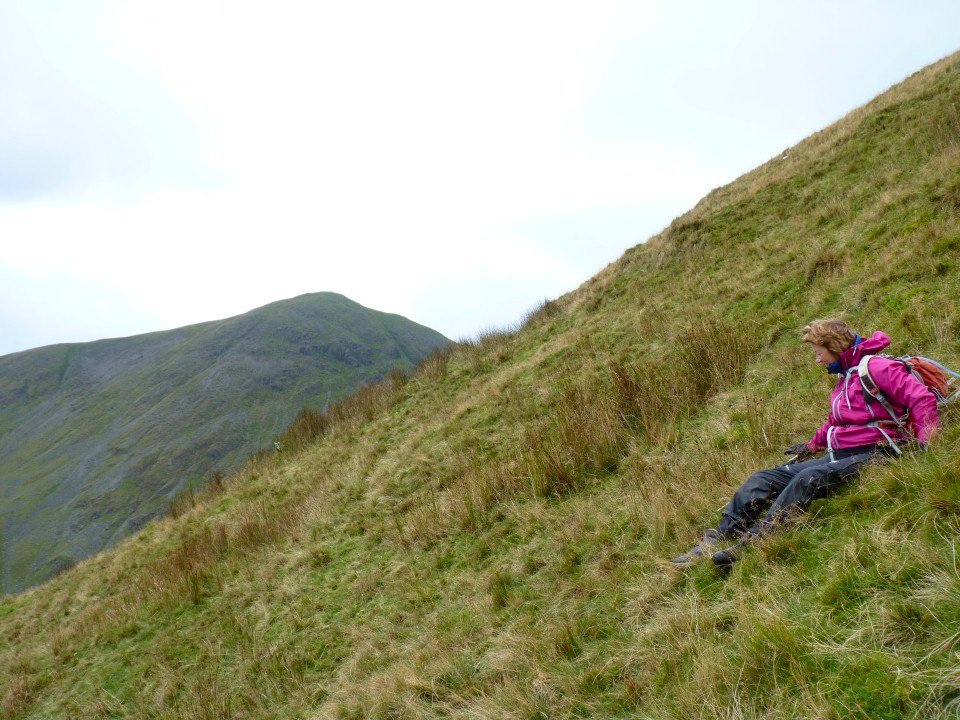 'The use of the bottom in mountaineering''
"A fell walkers best asset is a pair of strong legs; next best is a tough and rubbery bottom''
A.Wainwright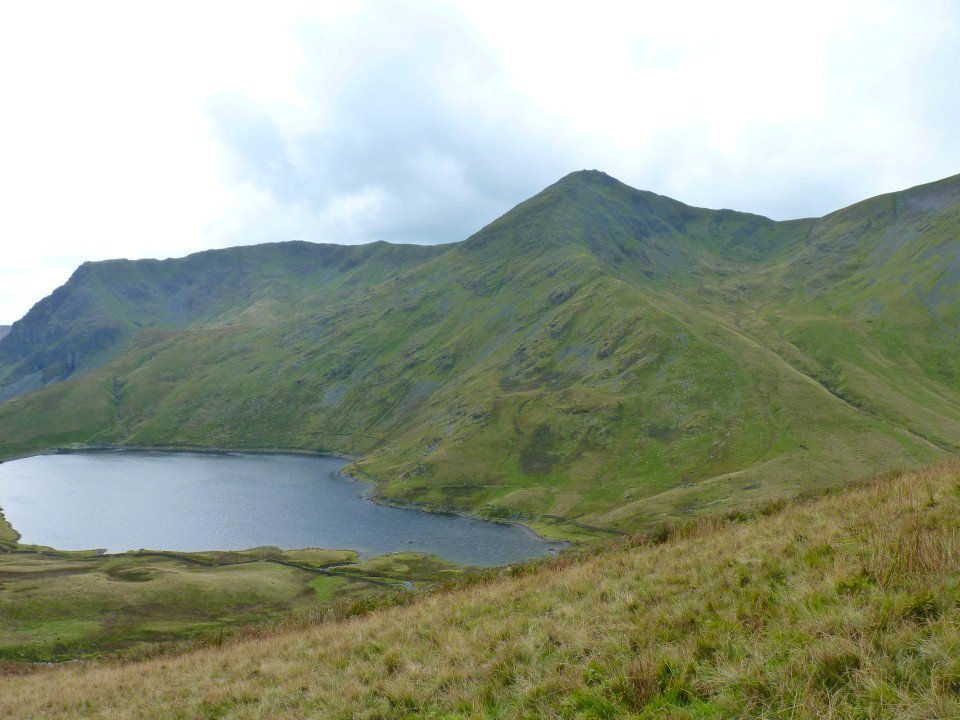 Eventually the slope eases and legs can be used again. Probably best not to come down this way in mist unless you've done it before as there is no path to follow and you need to bear left to the col rather than dropping straight down the front as there are a few crags.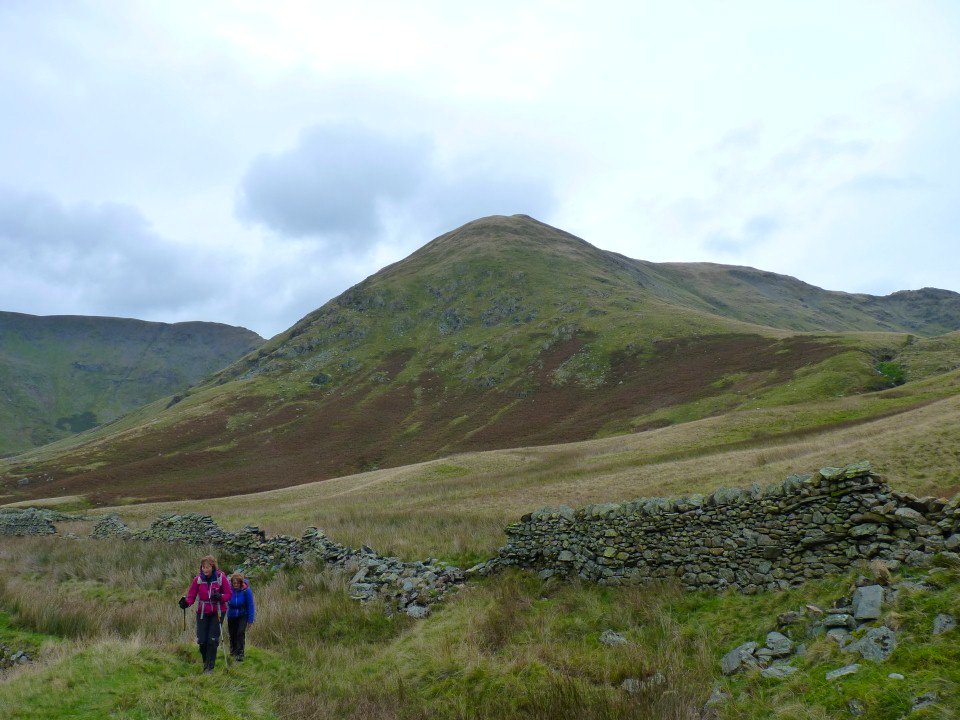 Looking back to Lingmell End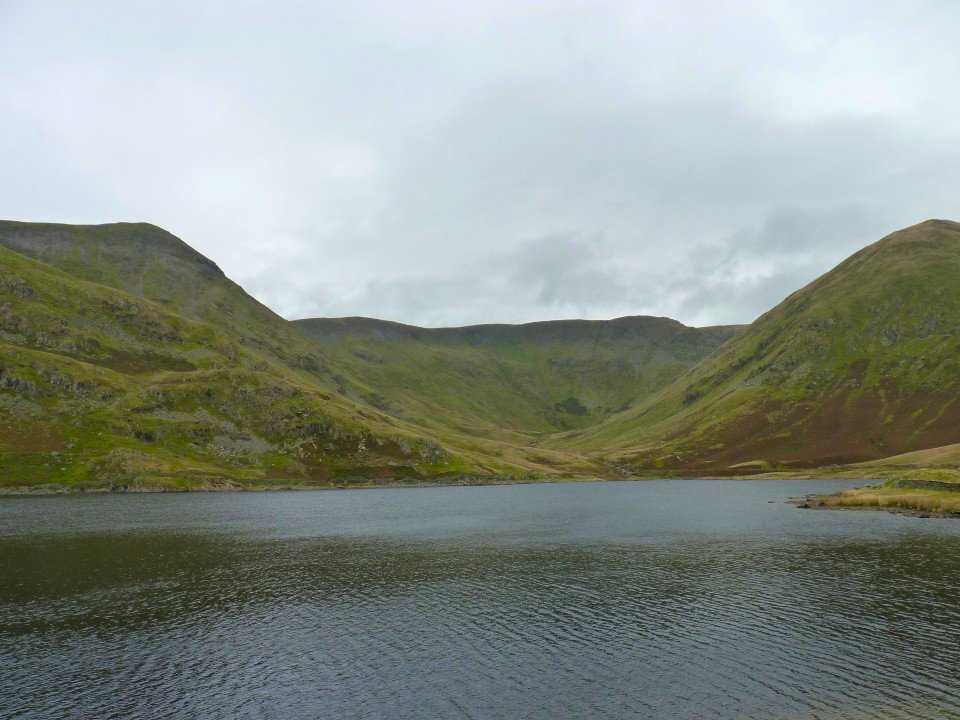 The head of the valley from the dam.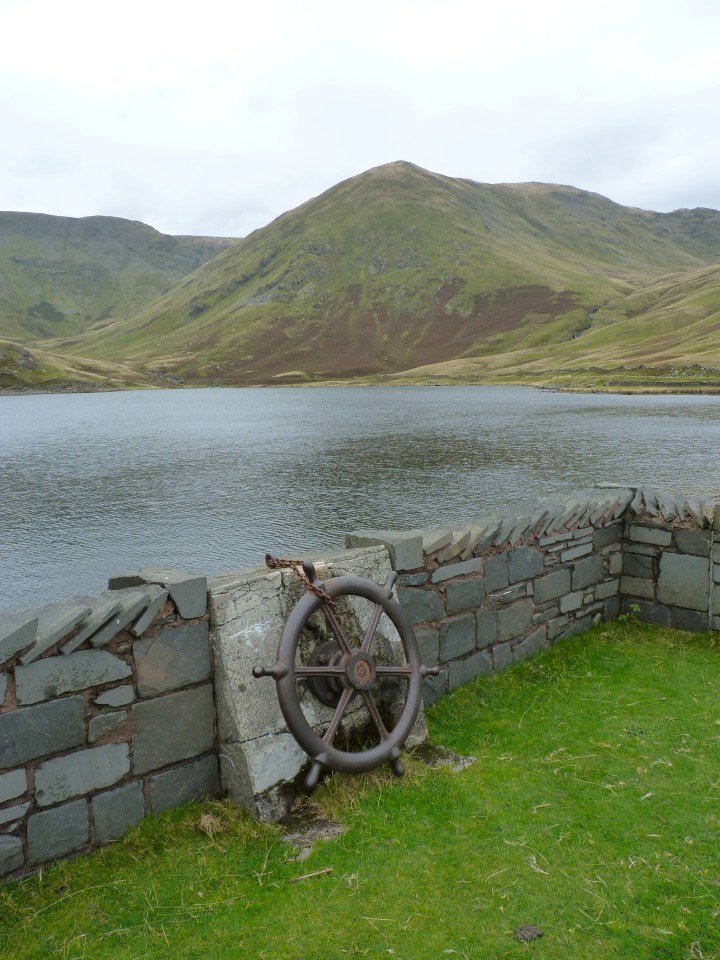 We presumed this wheel pulls out the plug.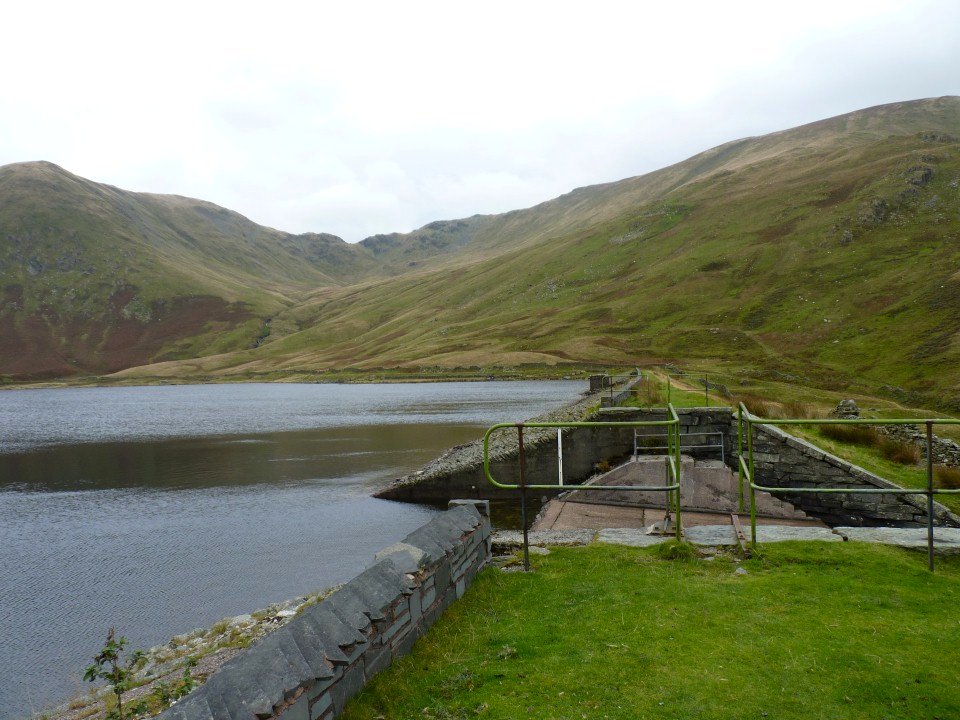 Nan Beild pass is the low point in the distance. It's not often you have to climb a ladder on a walk but we did today.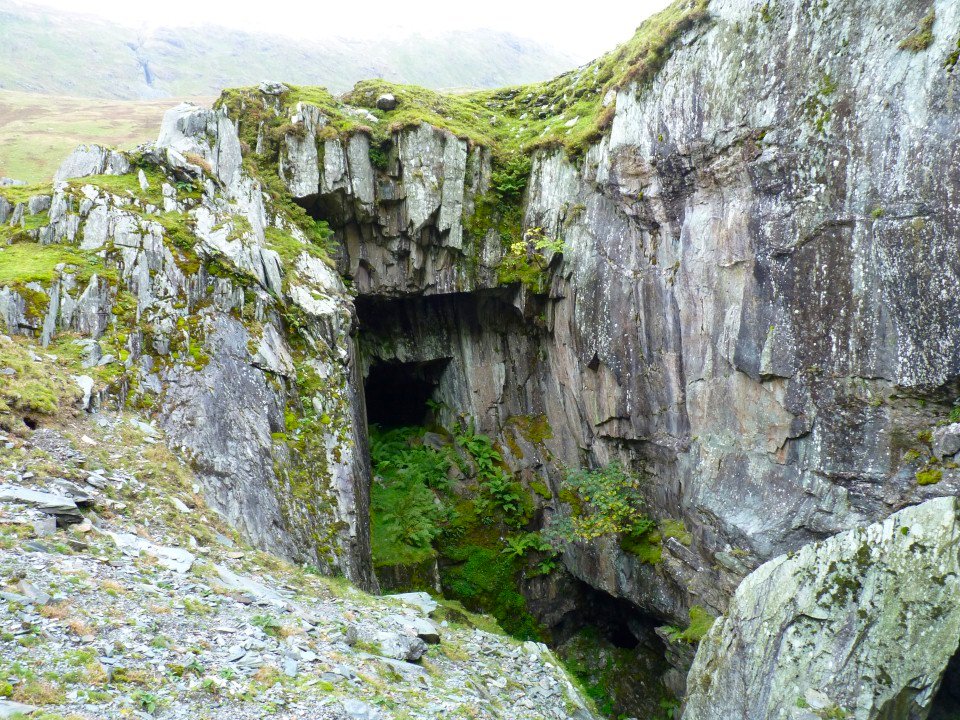 We followed the reservoir access road down but diverted off to look at the old quarries which had a couple of scary looking holes.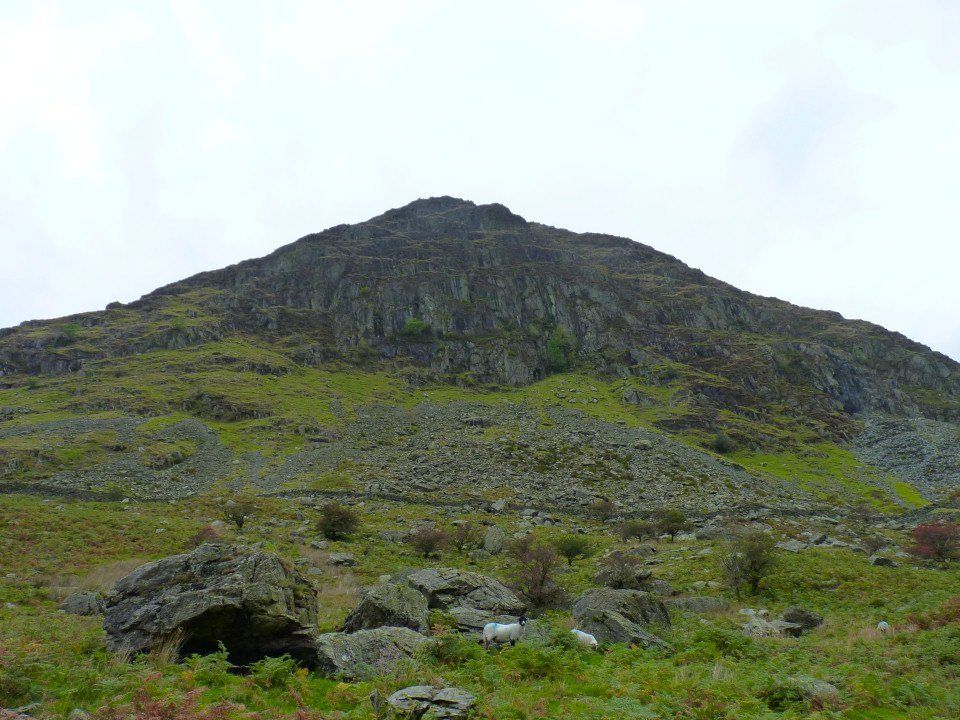 Rainsnborrow Crag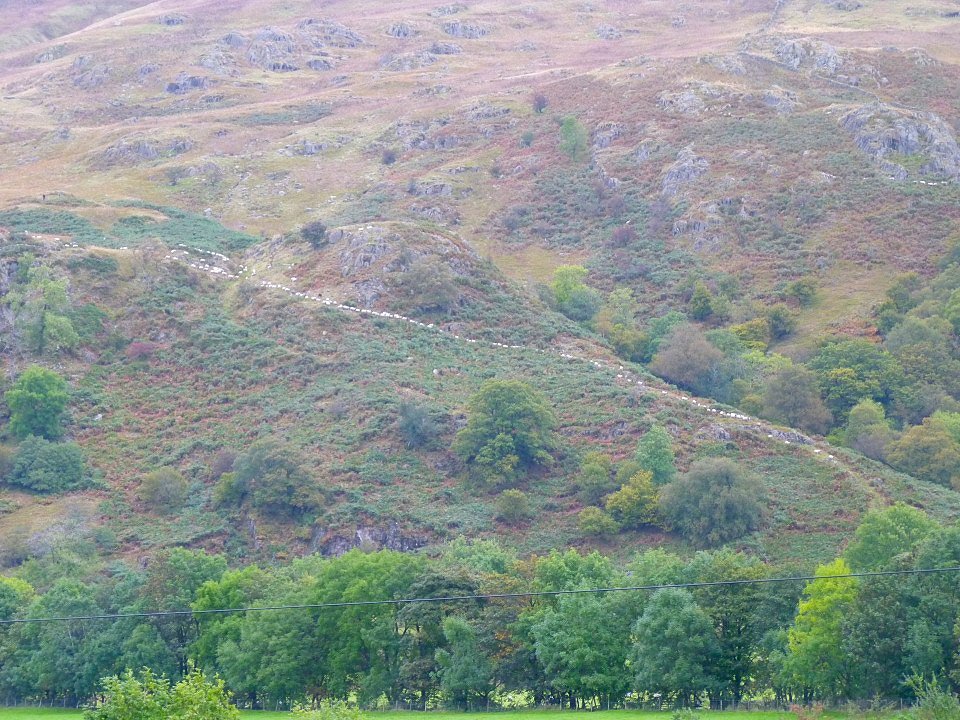 The sheep were being driven down from the fell in an orderly queue.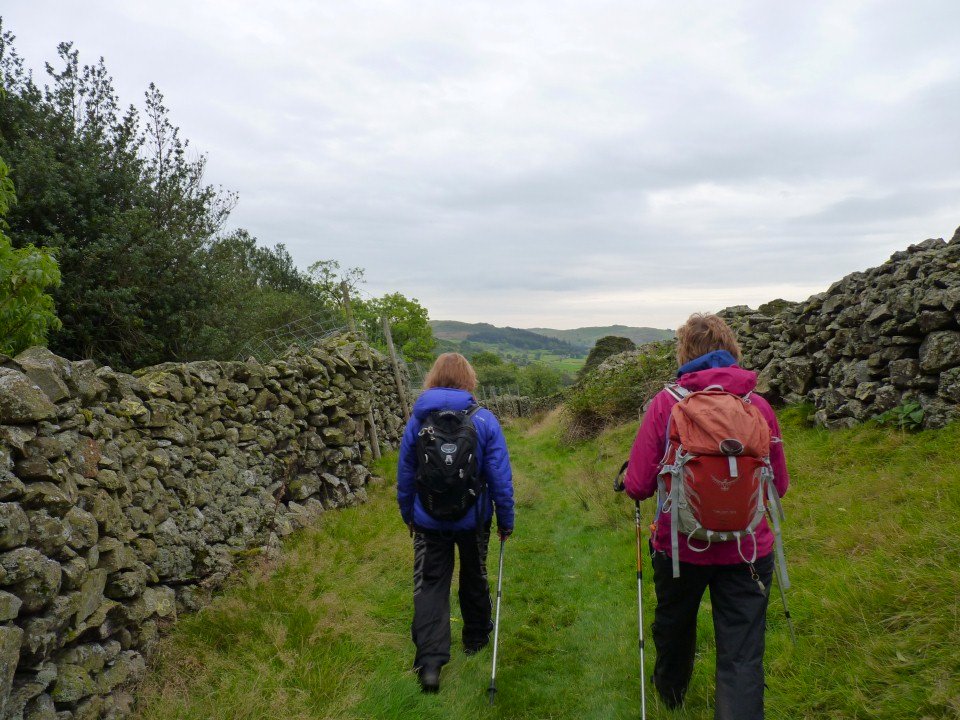 Nearly back at the church now following this lovely old lane.