WWW.KARLSWALKS.CO.UK
PICTURES AND TRIP REPORTS FROM MY WALKS IN THE ENGLISH LAKE DISTRICT
---
Red Screes and Scandale
2nd March 2014
Route. Ambleside - Kirkstone Rd - Snarker Pike - Red Screes - Scandale pass - Scandale Bottom - Rough Sides - Ambleside (about 9 miles 2500ft ascent)
Just a few photos today from a pretty soggy walk up to Red Screes and down Scandale valley.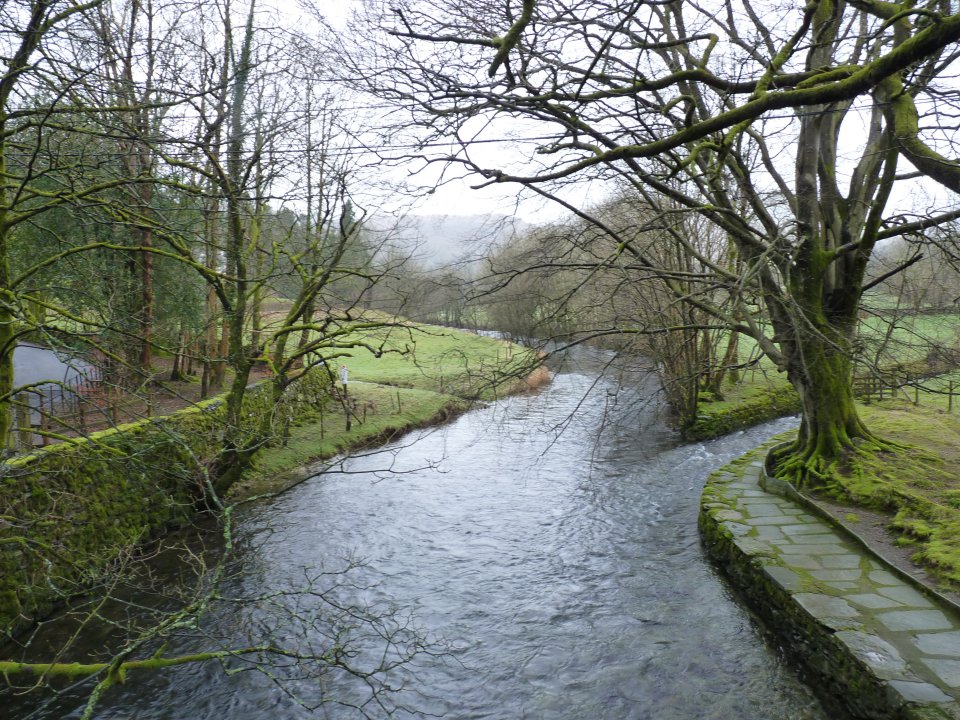 It wasn't raining as we booted up by the river Rothey in Ambleside.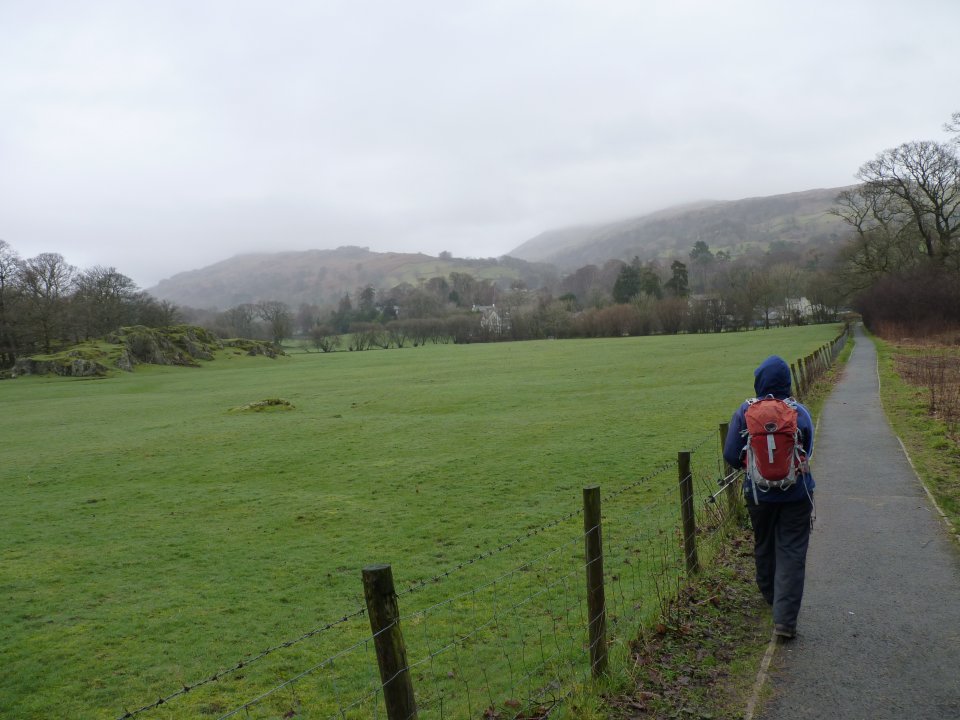 Apparently Saturday was a lovely day by all accounts but that's not much help when you can only walk on Sunday.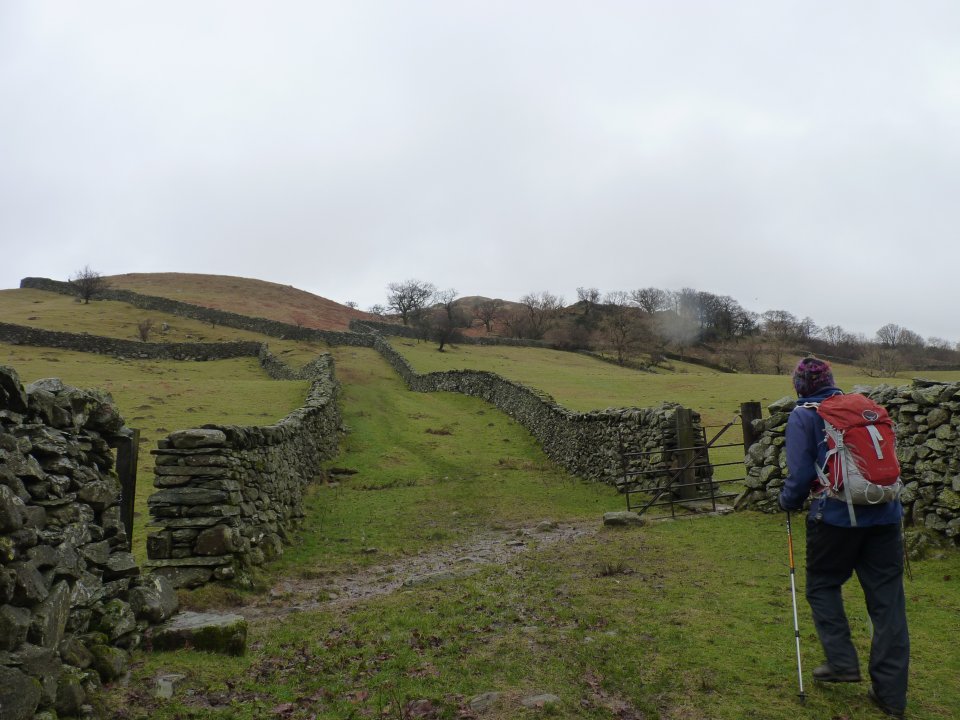 The rain started as we left the road and started the climb of Snarker Pike.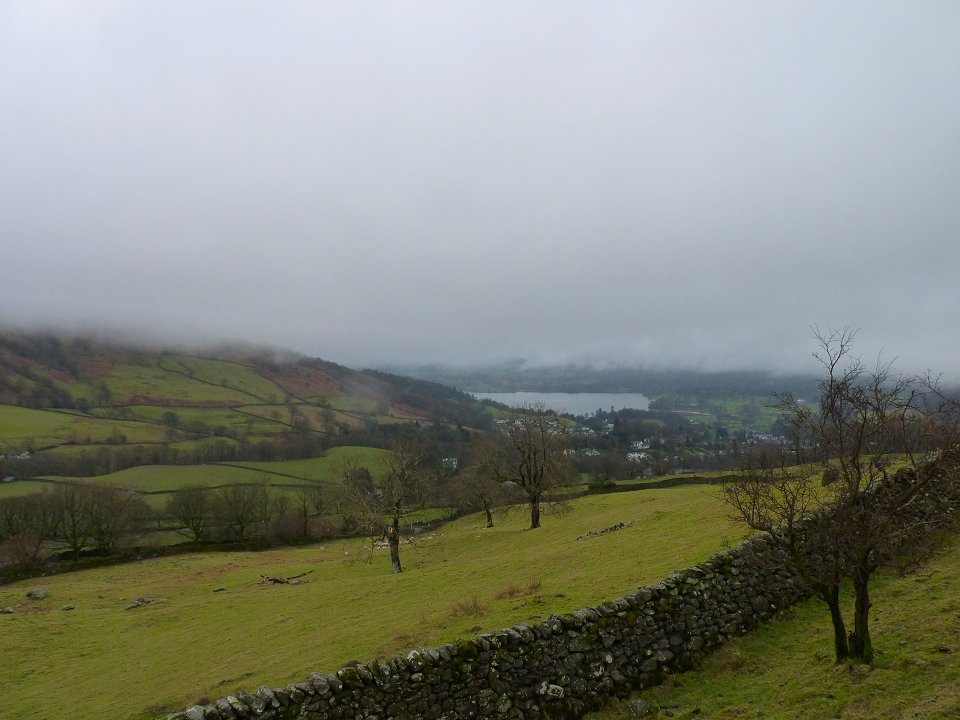 Low cloud shows no sign of lifting.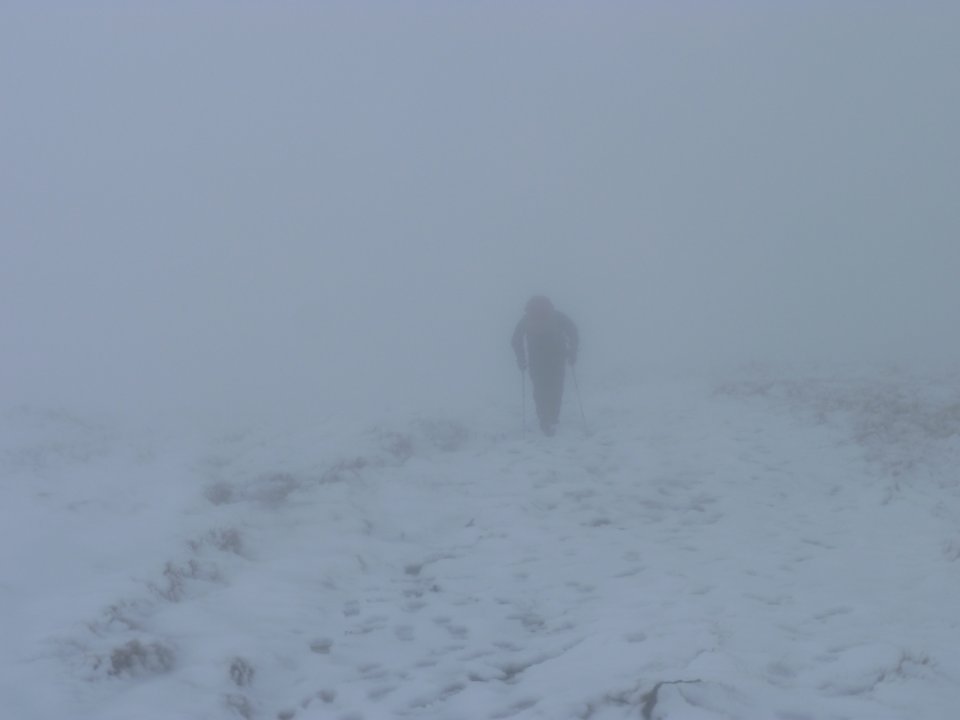 The rain was constant and quite heavy at times so I didn't take another picture until we met the snow on the approach to Red Screes. As you can see we were well into the cloud then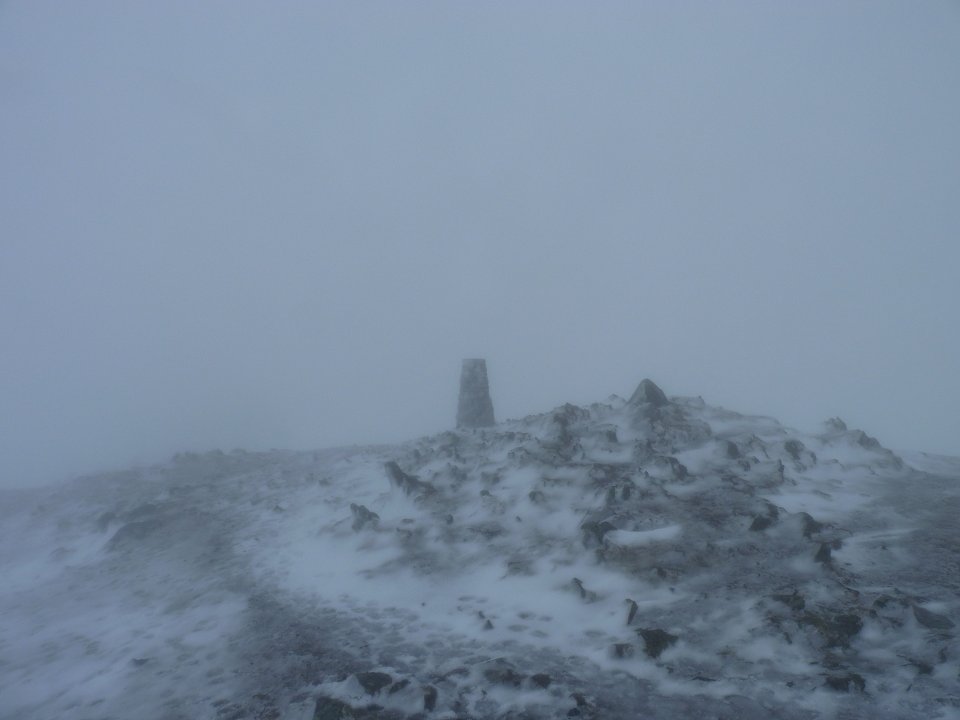 Red Screes just to prove we were there.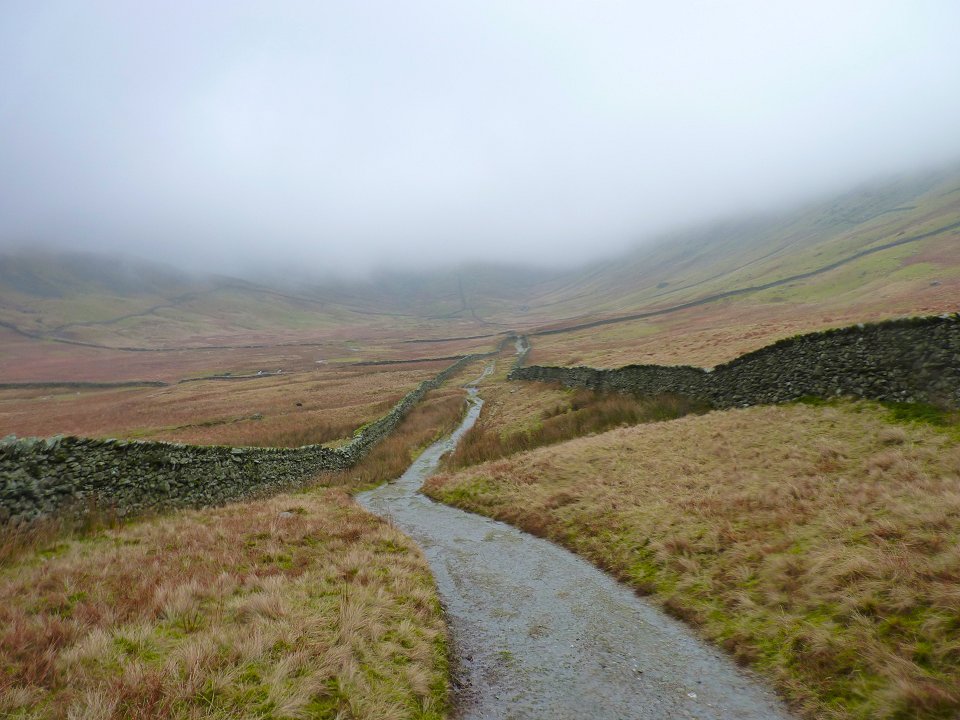 There's a handy wall to guide you down Red Screes to Scandale Pass where we turned left and headed down into Scandale. This is looking back up the valley.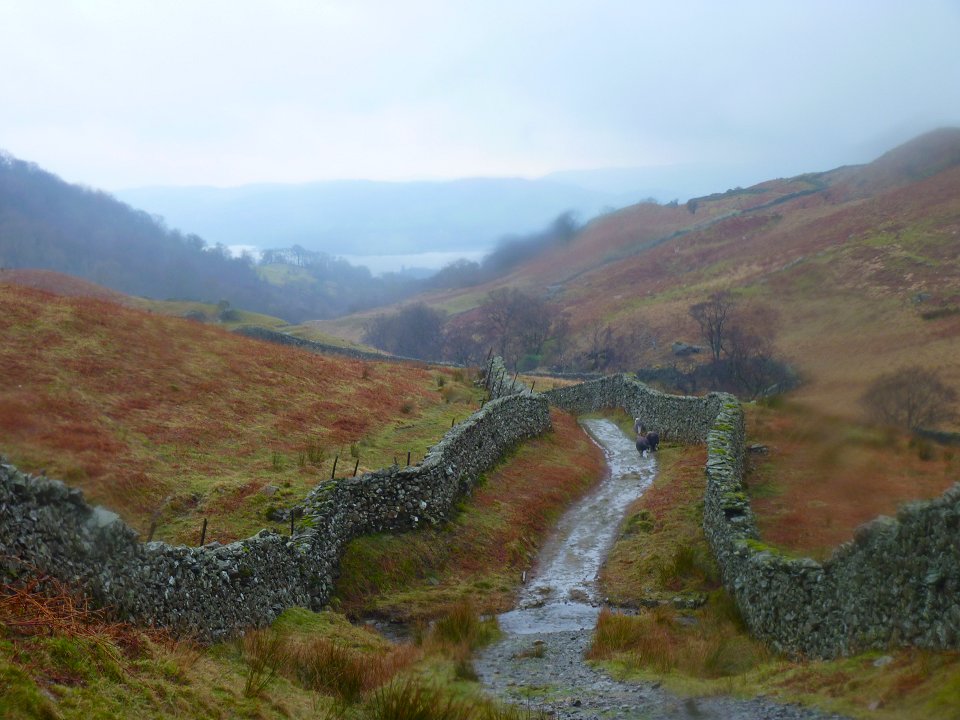 And this is looking down in the direction of Ambleside with Windermere just visible.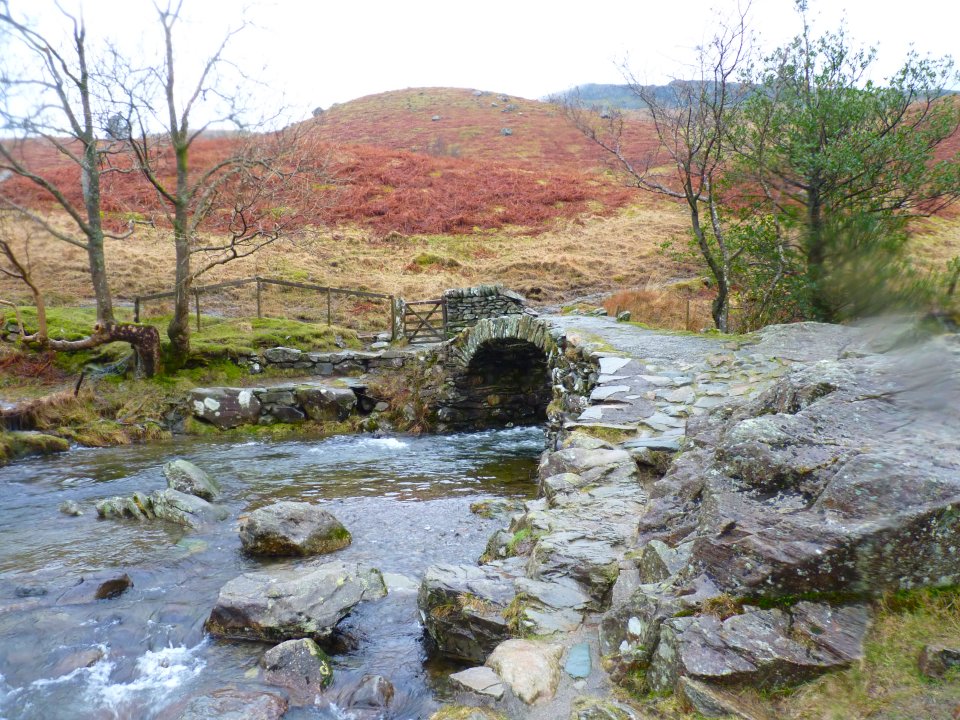 High Sweden Bridge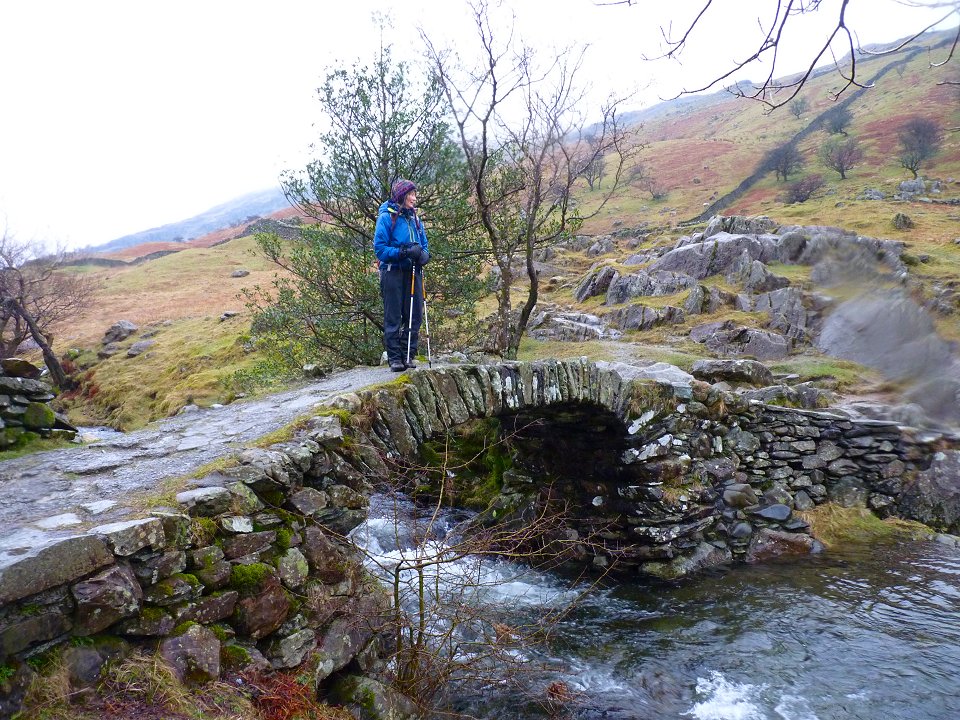 And from the other side of the beck with Sue confirming it's safe to walk over. From here it's not too far back to Ambleside and then a lovely hot chocolate in the pub