WWW.KARLSWALKS.CO.UK
PICTURES AND TRIP REPORTS FROM MY WALKS IN THE ENGLISH LAKE DISTRICT
---
Barrow, Outerside and Causey Pike
22nd February 2014
Route. Braithwaite - Braithwaite Lodge - Barrow - Barrow Door - Outerside - High Moss - Causey Pike - High Moss Stile End High Coledale - Braithwaite (about 6 miles 2600ft ascent)
As everyone knows the weather recently has been horrible which has curtailed my visits to the lakes and of course has had a vastly more serious affect for those people who have been flooded out of their homes. This walk had to go ahead though whatever the weather as it had been planned for ages to celebrate the birthday of my walking pal Beefy.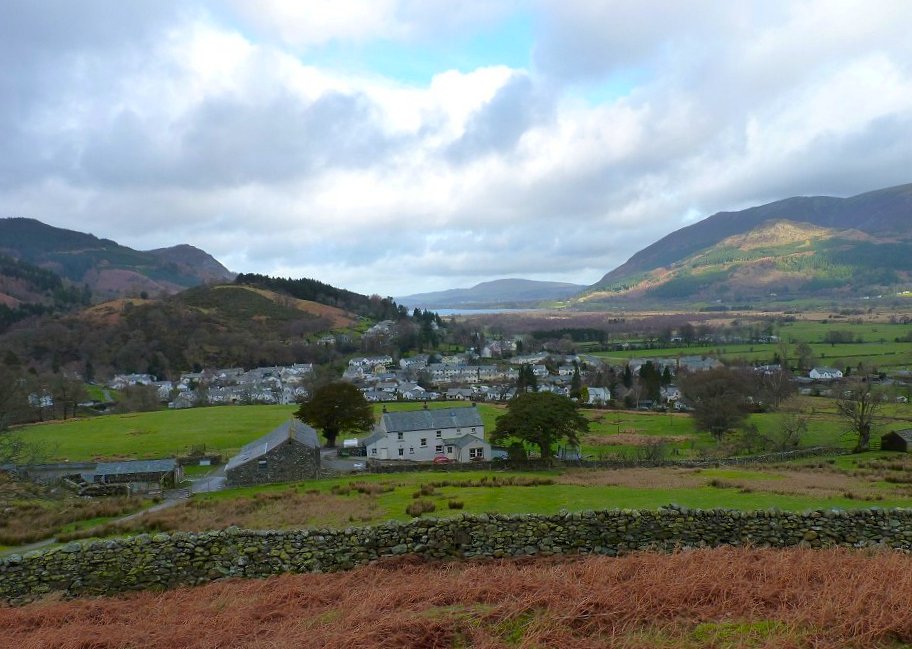 We met in Braithwaite and were pleasantly surprised with the amount of blue sky. It was quite windy though as we made our way past Braithwaite Lodge and on to the slopes of Barrow.This is looking back over the village with Bassenthwaite lake with Binsey behind.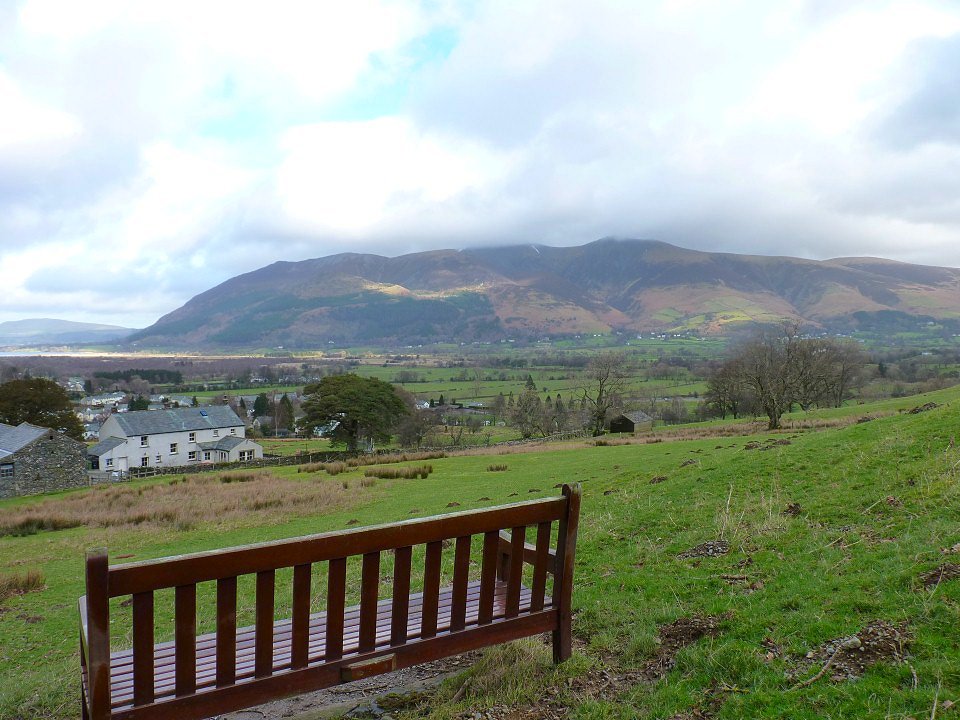 Skiddaw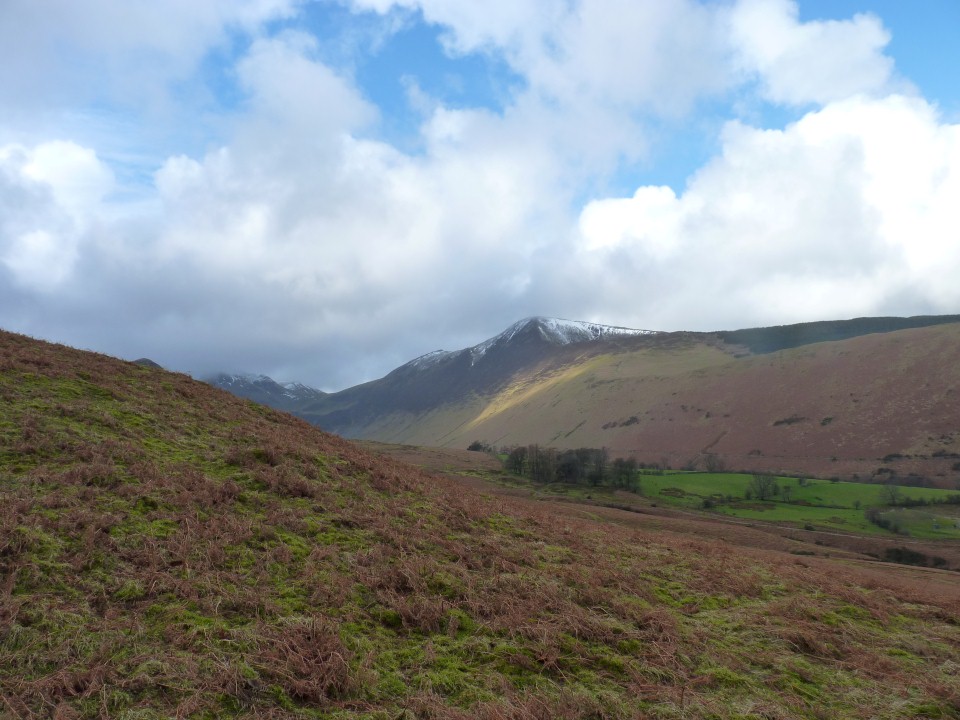 Looking over to Grisedale Pike.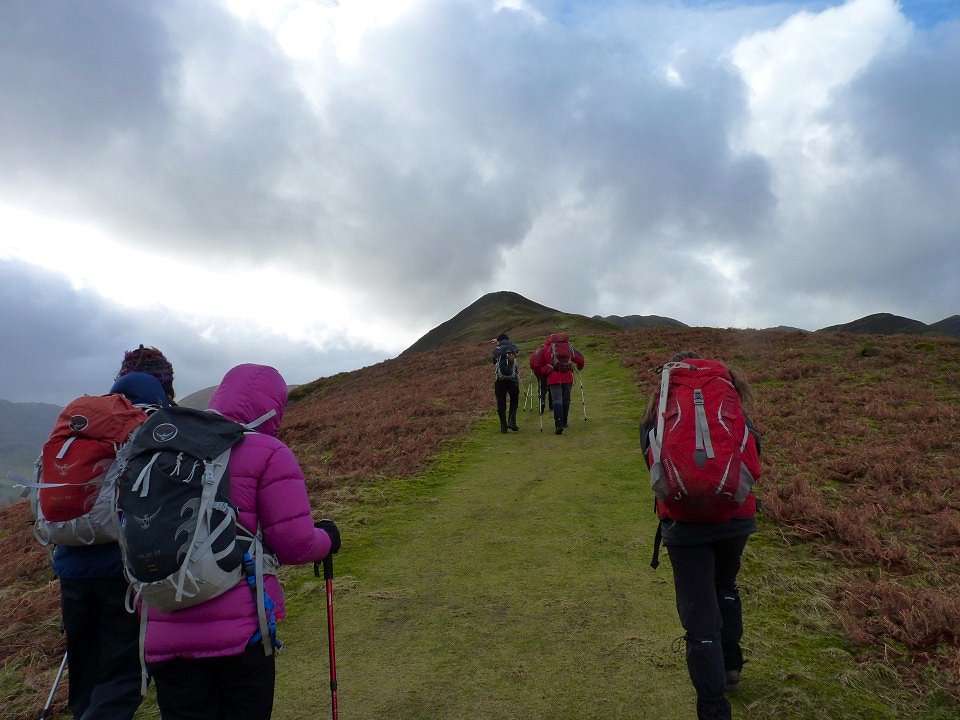 Although we haven't been to the Lakes for a month me and Sue have been doing a local walk every week but nothing around our parts comes close to the climb up Barrow and my legs were soon protesting.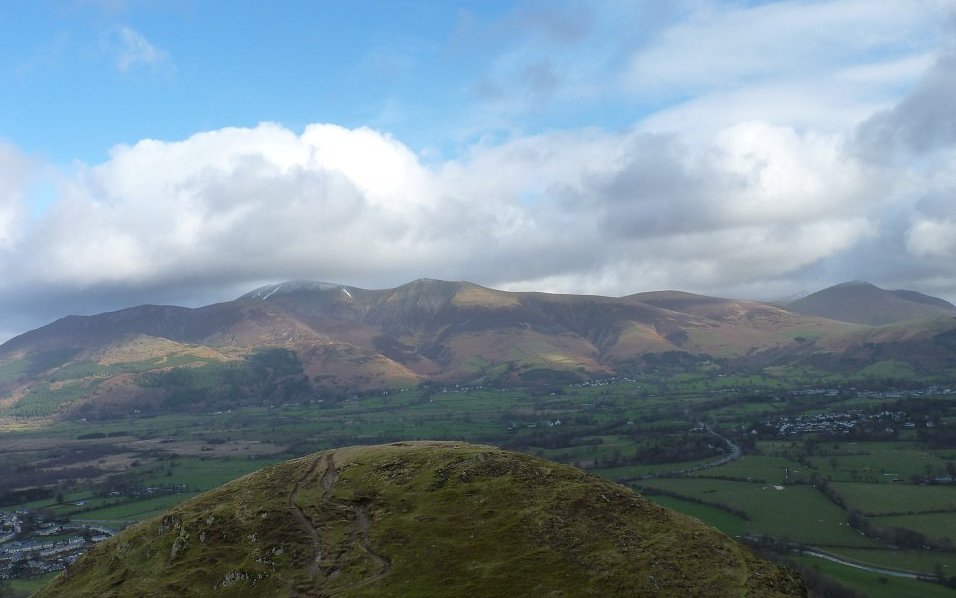 Skiddaw again now nearly free of cloud.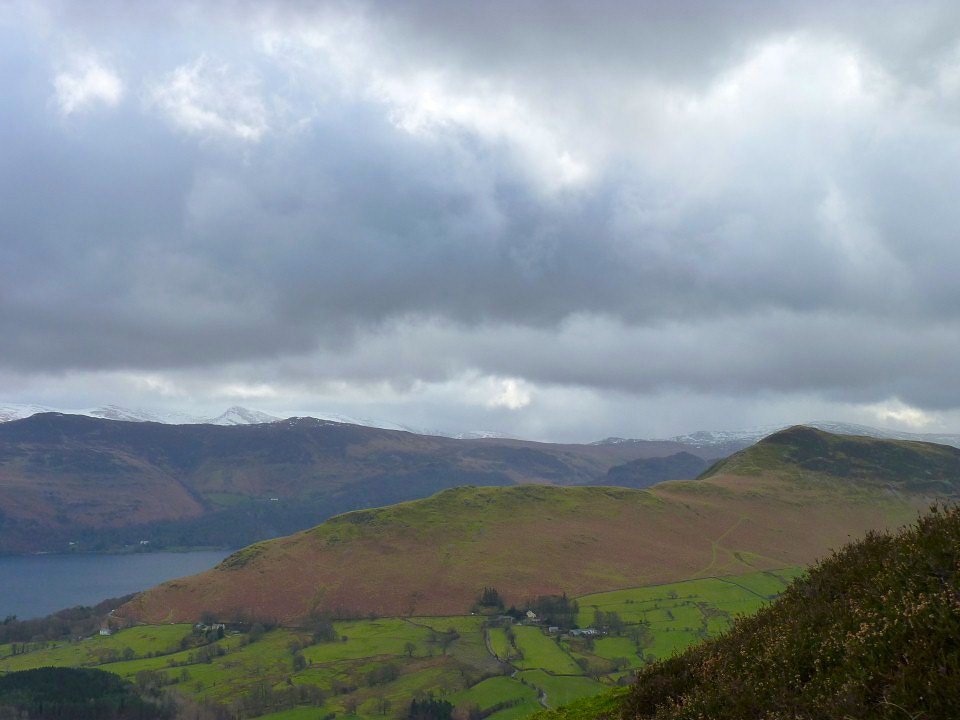 Catbells from Barrow.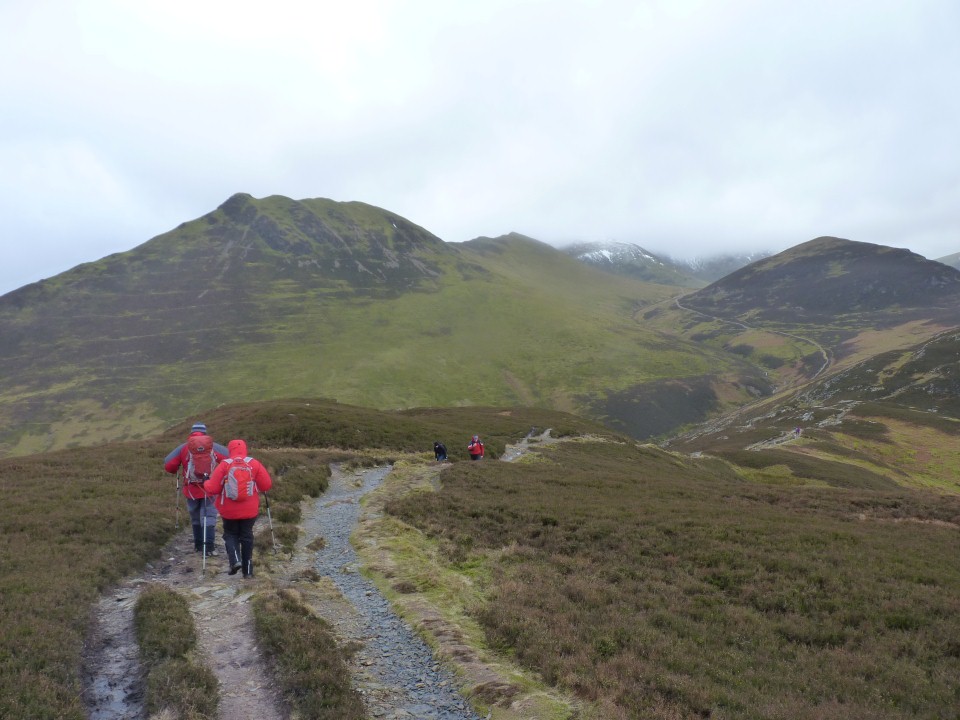 The distinctive knobbly Causey Pike ahead, which we are hoping to climb if the weather stays ok, but first we are heading over to the right through Barrow door and climbing Outerside.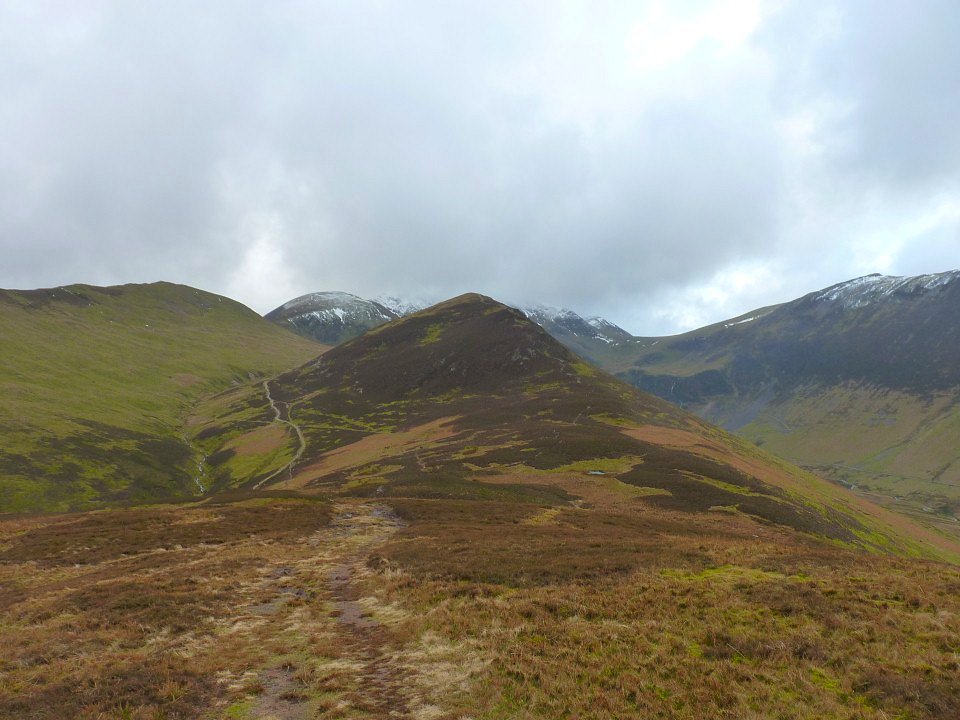 It's hard to get more "mountain shape" than Outerside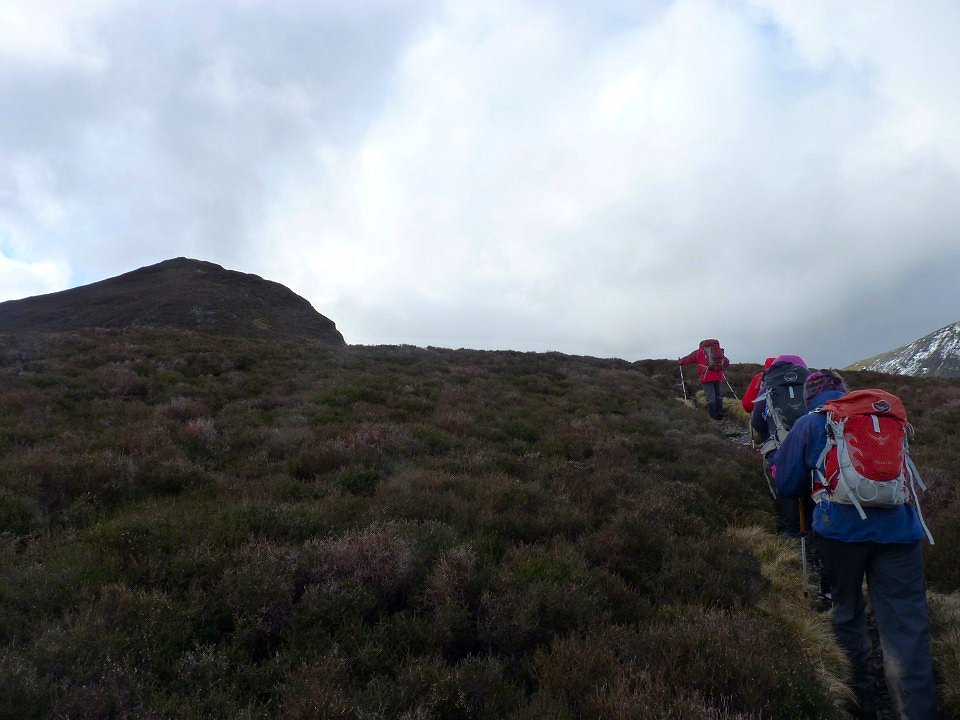 After a lunch stop where we frightened the sheep by singing happy birthday to Beefy we set of up the steep path to Outerside.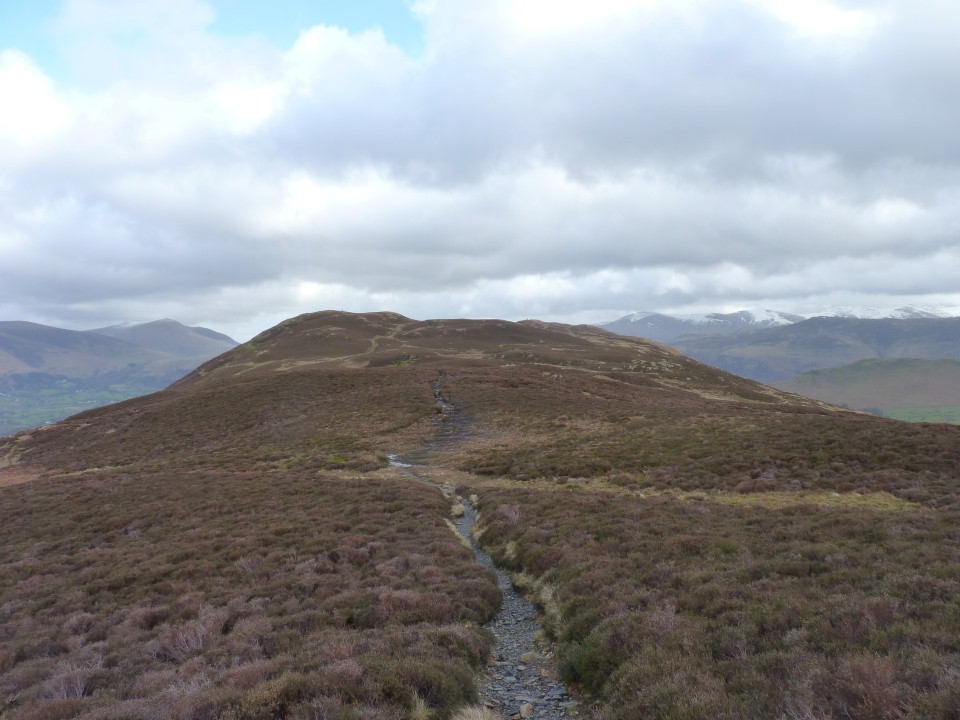 Looking back the way we had come.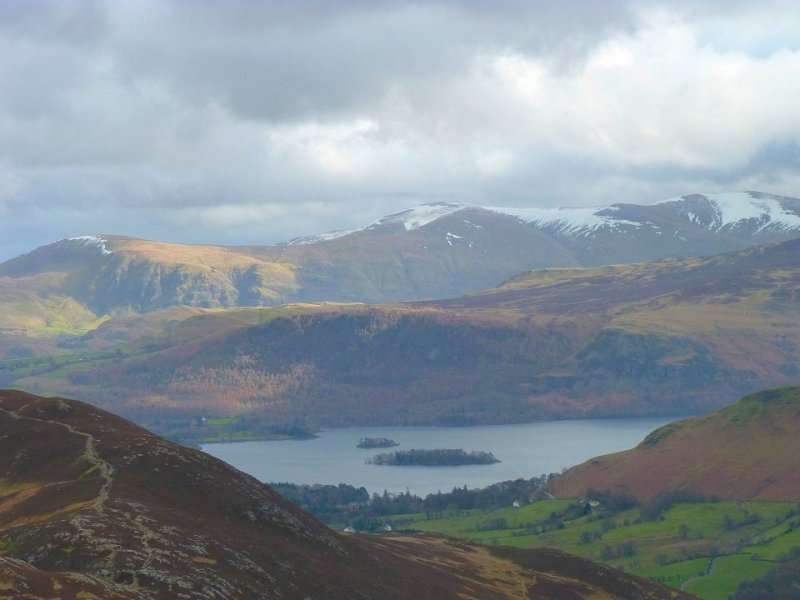 Lovely view over Derwentwater to Walla Crag to Clough Head and the Dodds.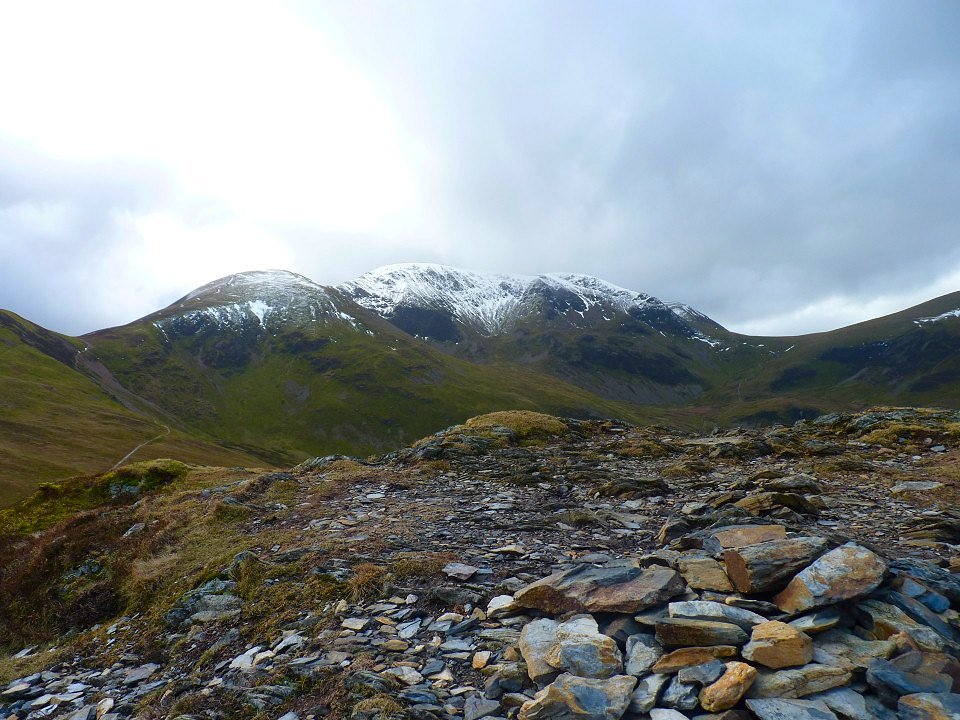 It was incredibly windy on Outerside and at one point we had to form a rugby scrum to stop ourselves from being blown over. Sail and Crag Hill form the background.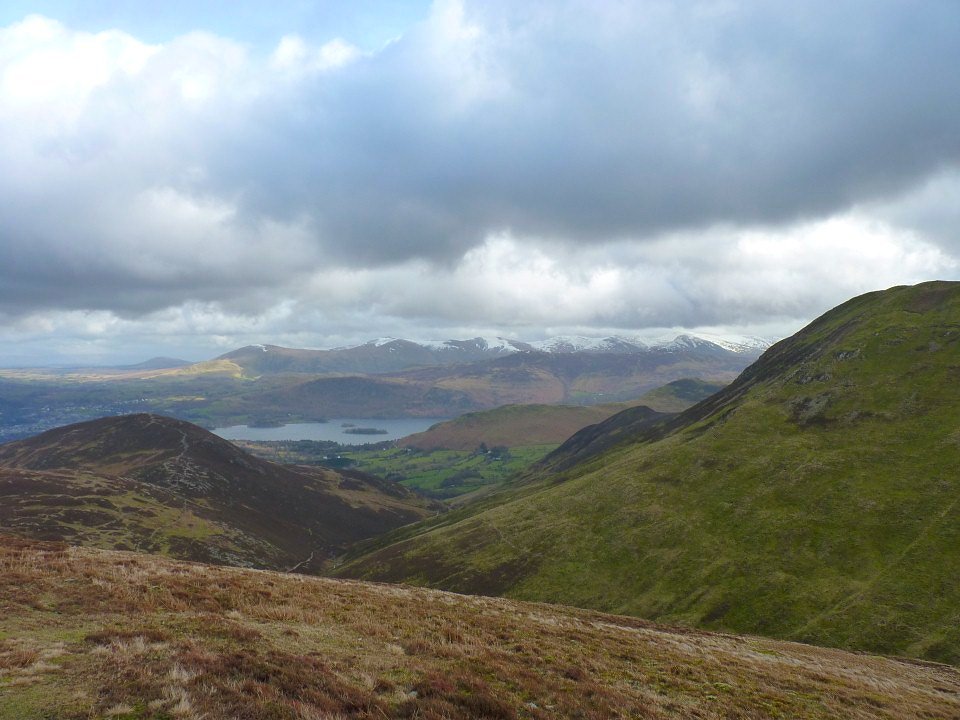 Another look to the east and Great Mell Fell can be seen in the distance on the left.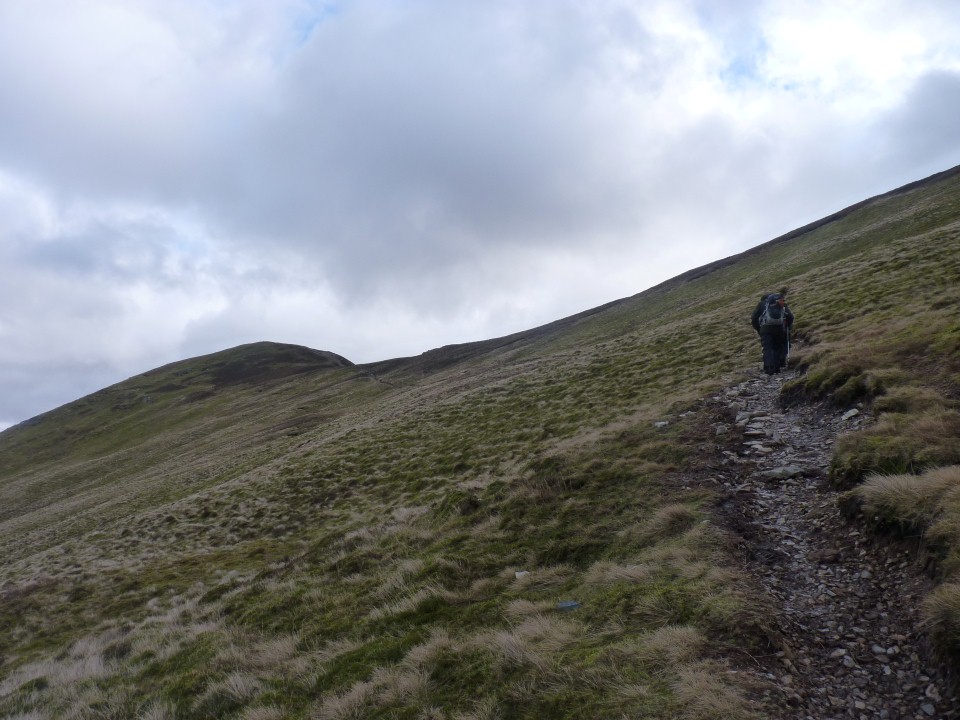 Once over Outerside the wind dropped so we decided to have a bash at Causey Pike. We took the path which runs from High Moss to the col just before the top of Causey rather then risk the more exposed path up to Sail col..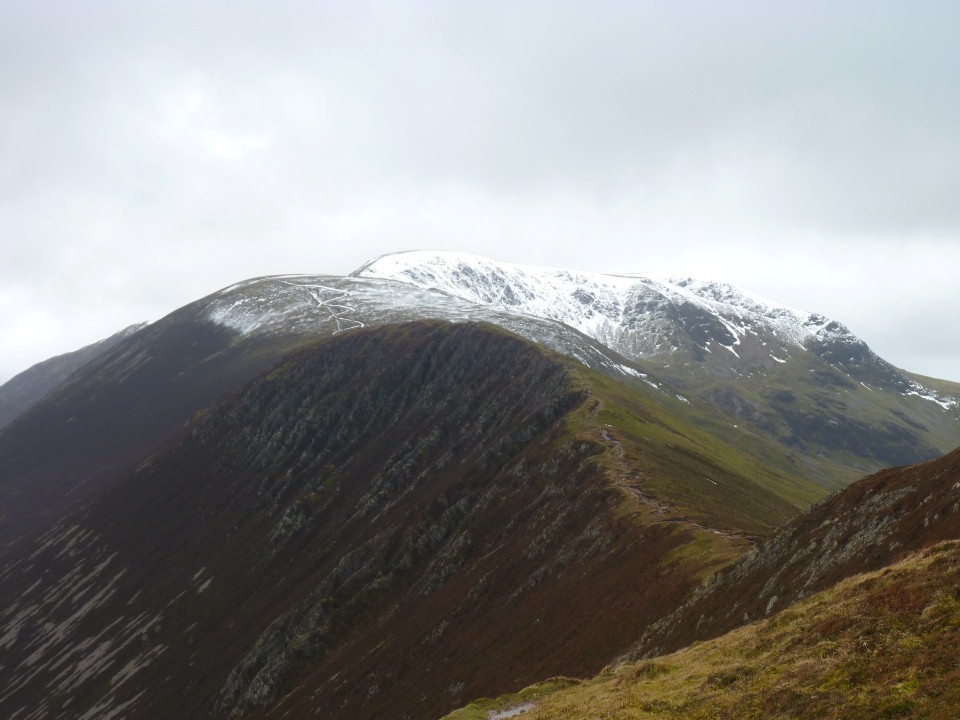 Looking along the ridge from Causey to Scar Crags then Sail. The snow has picked out the controversial new zig-zag path as well as the old straight line path.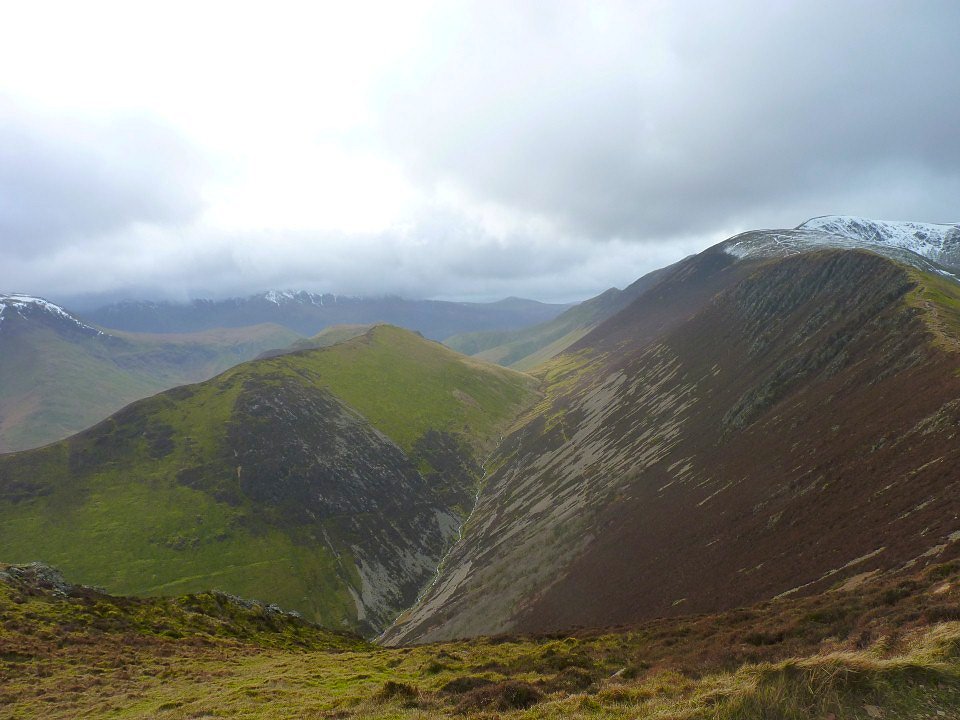 Over to the left a bit and you have the Rigg Beck valley and the Ard Crags/Knott Rigg ridge.
Looking down to Rowling End from Causey Pike. We did briefly consider dropping down the steep scrambly path off the end of Causey but the wind picked up again and it started to rain so we re-traced our steps back down the way we had come. We made our way back to Braithwaite via Stile End but now the rain was pretty relentless all the way so my camera stayed in it's bag.