WWW.KARLSWALKS.CO.UK
PICTURES AND TRIP REPORTS FROM MY WALKS IN THE ENGLISH LAKE DISTRICT
---
Whernside and Ingleborough
9th March 2014
Route. Ribblehead - Little Dale - Whernside - Philpin - Humphrey Bottom - Ingleborough - Simon Fell - Park Fell - Ribblehead. ( about 14 miles 3400ft ascent)
My friend Mark is nothing if not organised and he had planned this walk last Autumn. He posted it on the Walkers forum and was rewarded with a good turnout and after a misty start even the weather played ball and we had some decent views in the afternoon.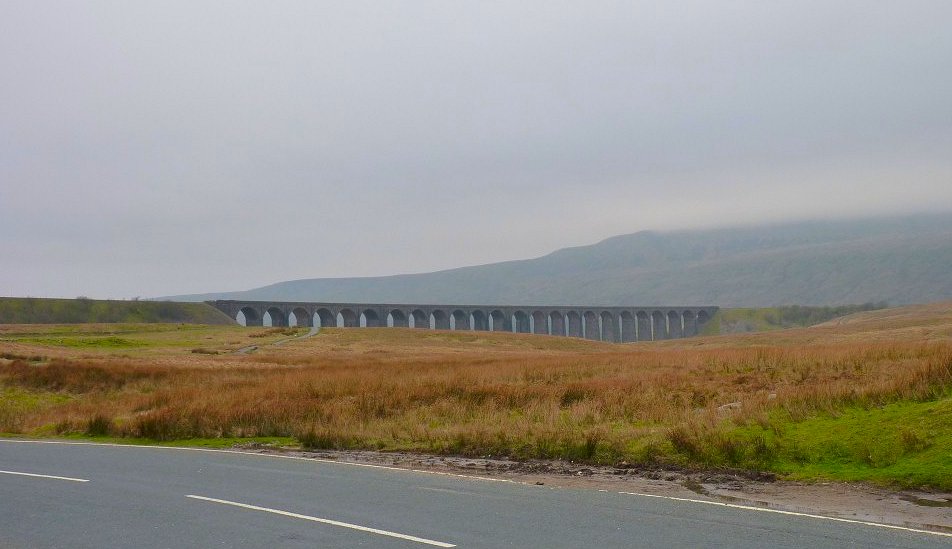 Ribblehead viaduct from our parking spot. Whernside behind was in cloud.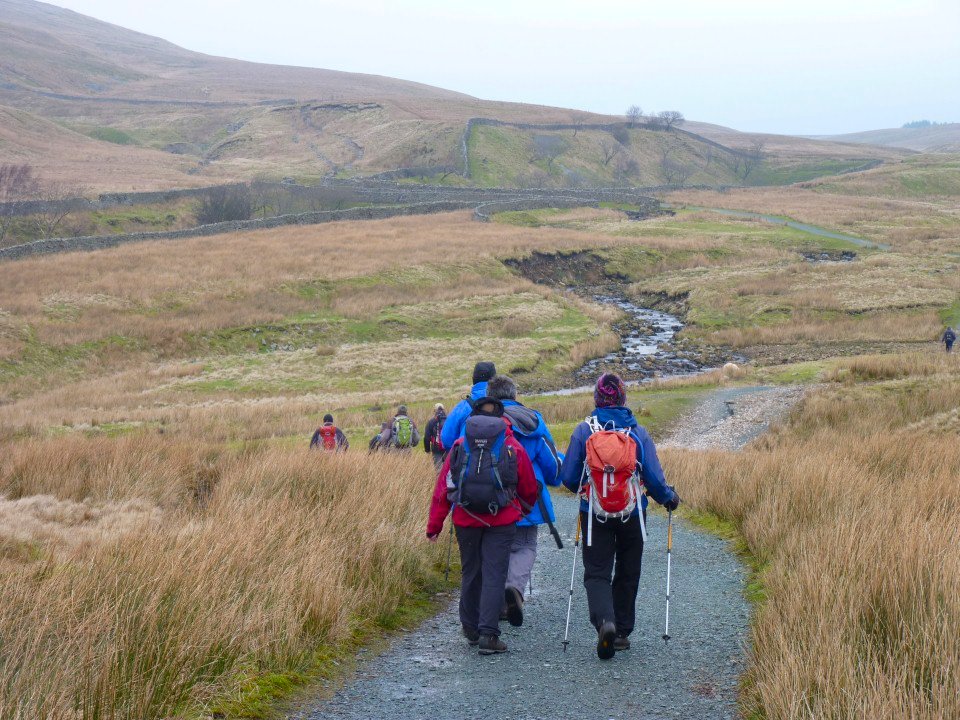 Off we go following the Yorkshire 3 peaks route. Although it was misty at least it was dry ( and stayed dry all day)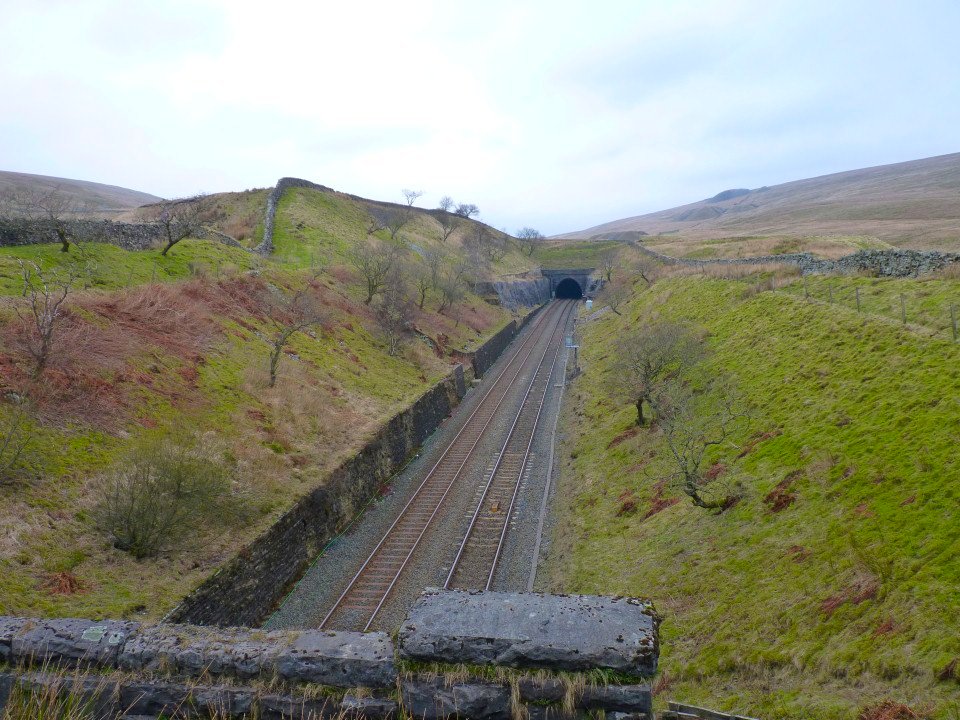 Crossing the railway to start the climb up Whernside.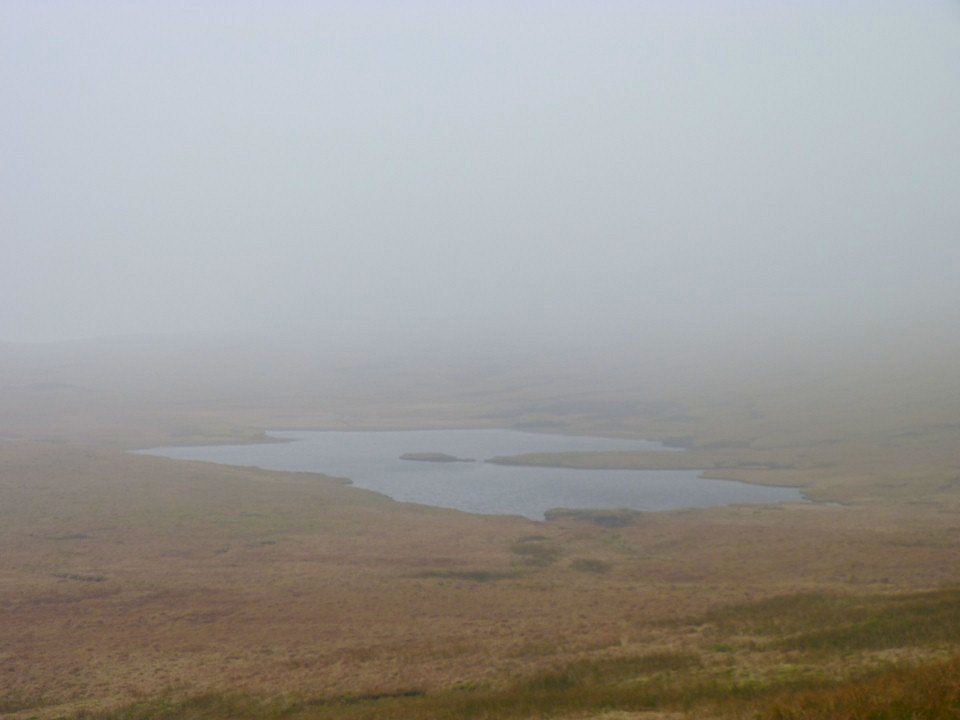 Whernside tarn briefly appeared out of the clag.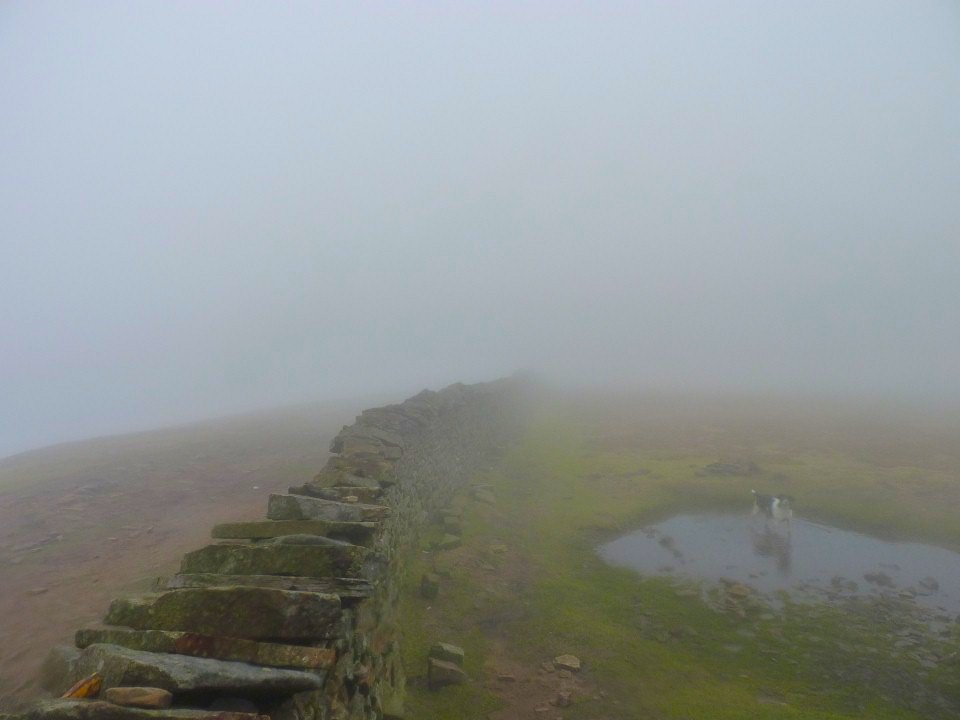 Not a lot to see on the top of Whernside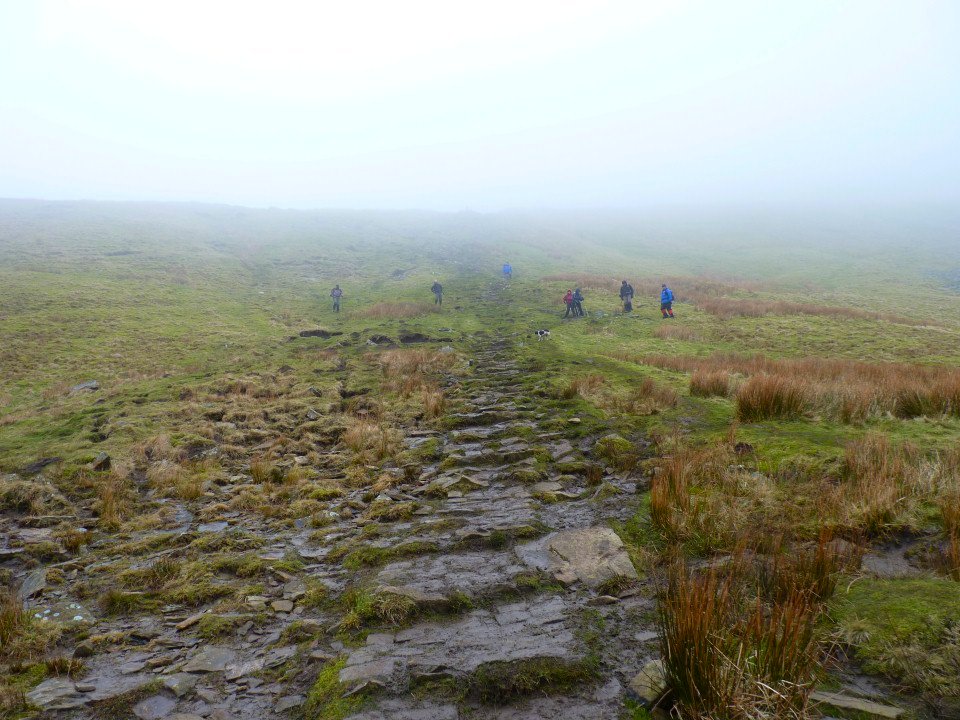 The drop down from Whernside was very tricky. The stone path was treacherous and the grass was just as bad but least when you fell it was a soft landing.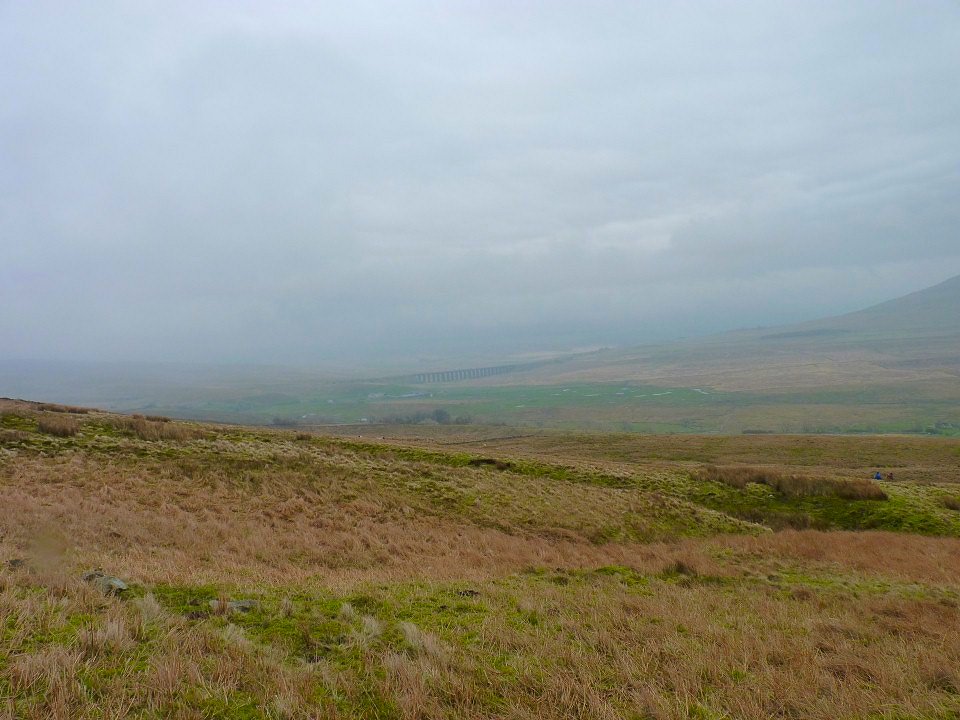 Looking back to the viaduct.
Typically as soon as we had descended Whernside the mist began to lift.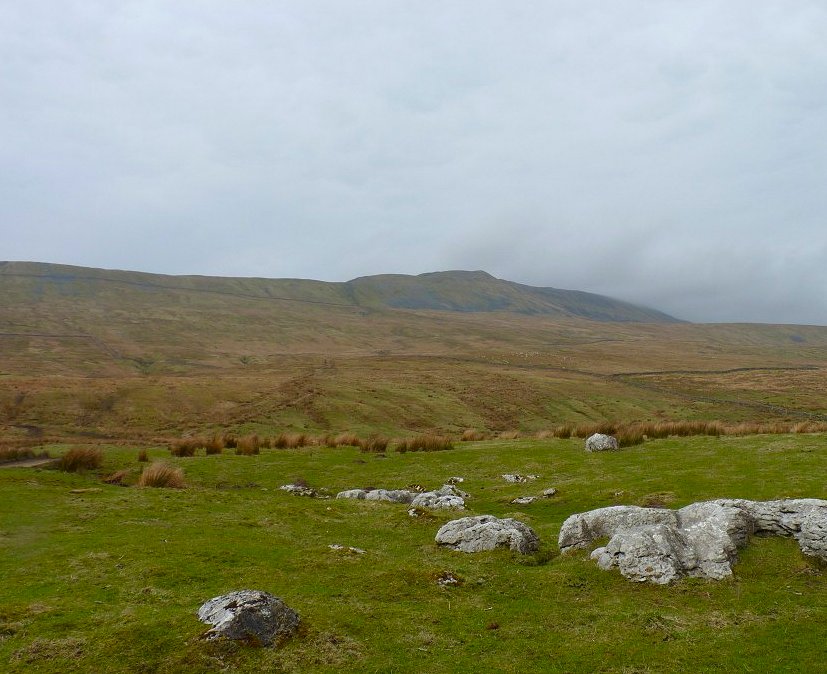 Whernside now clear.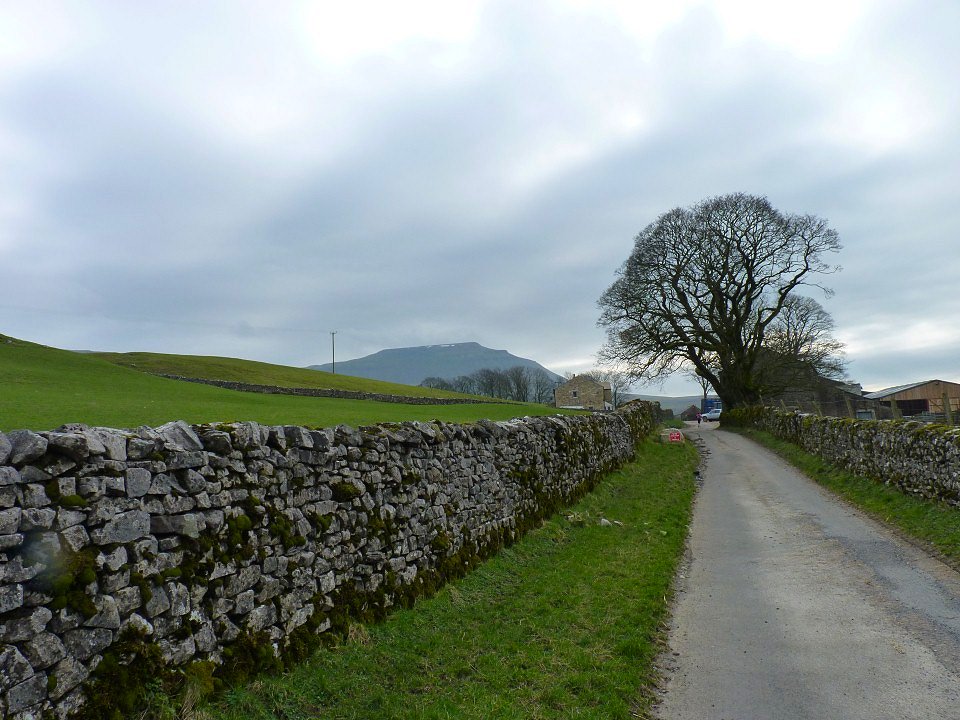 Ingleborough in the distance from Philpin
Here our party split in two. Five of us decided that we would carry on our original route to Ingleborough and beyond and the rest decided that a warm fire in the pub was a better idea.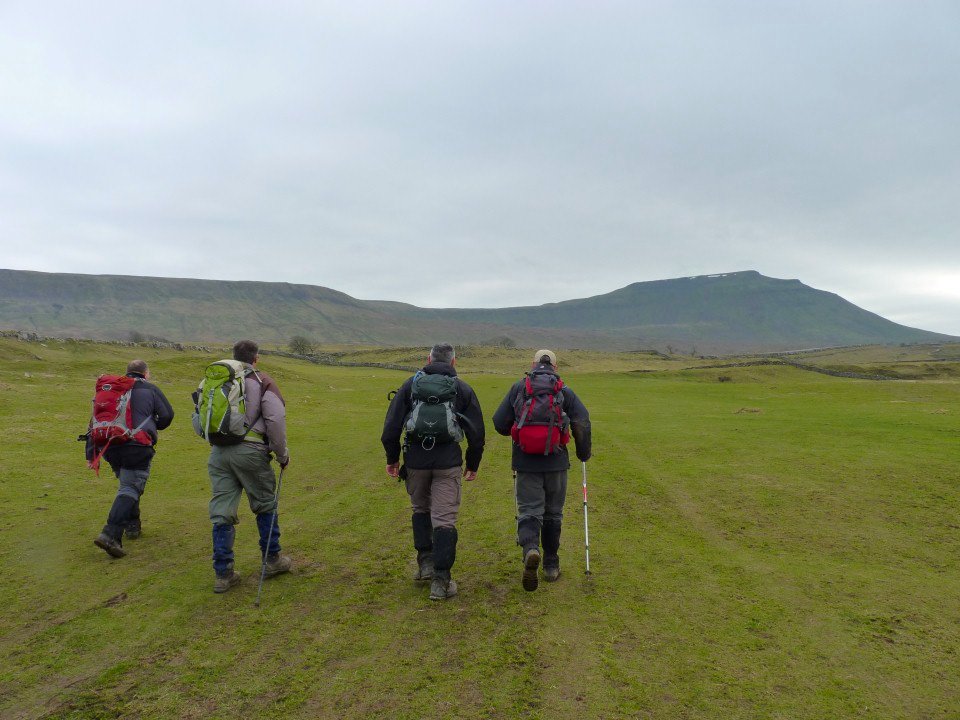 I think we can be described as purposely striding out.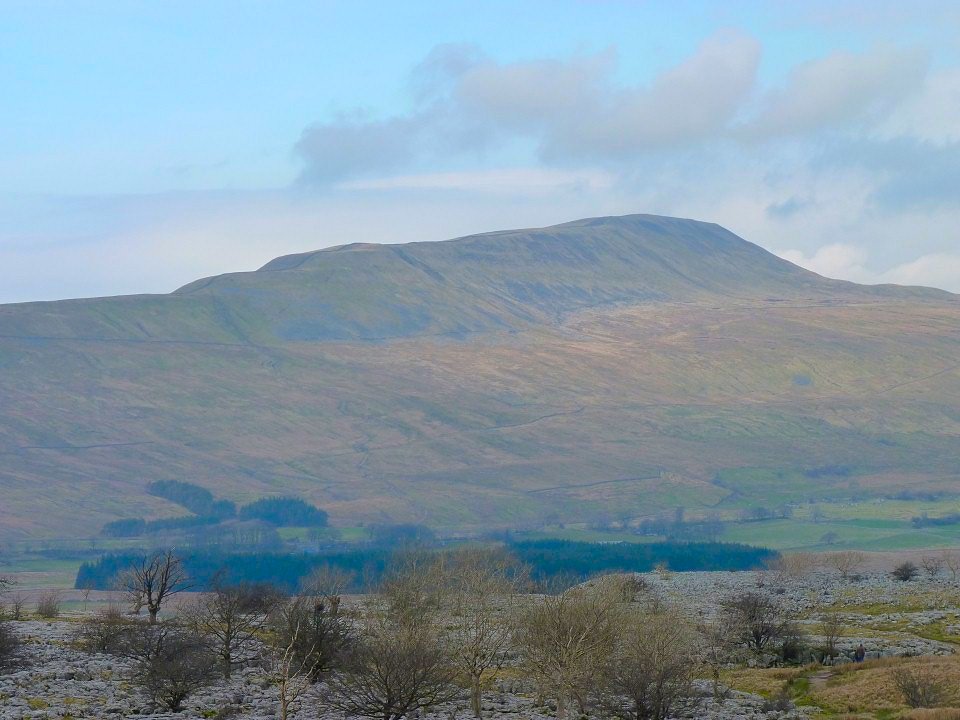 Blue sky and sunshine now on Whernside.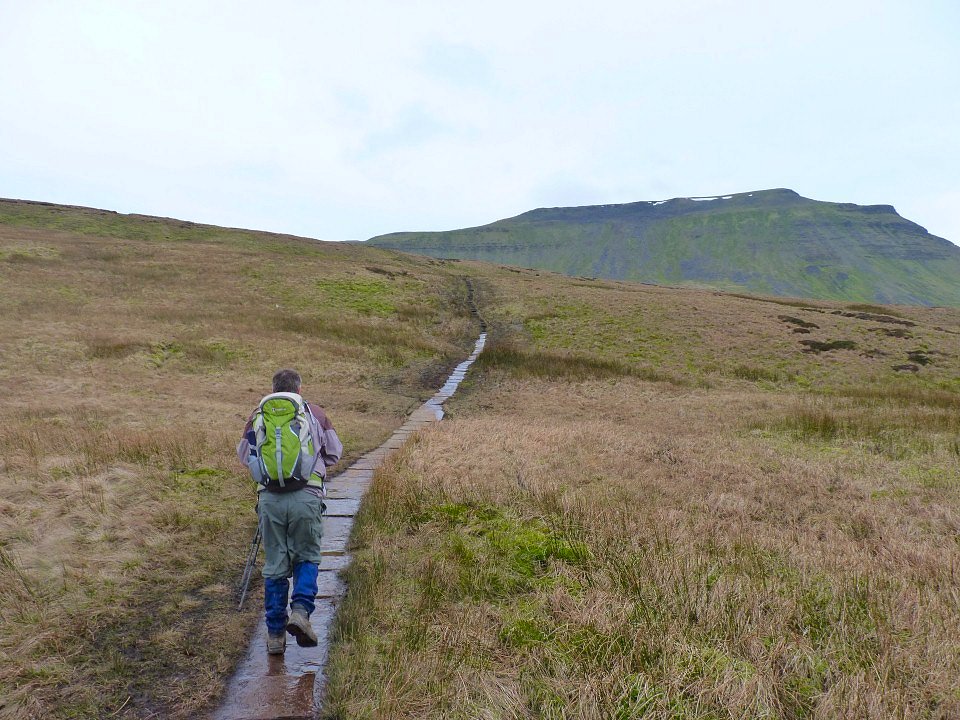 On the stone slabs now with Ingleborough growing all the time.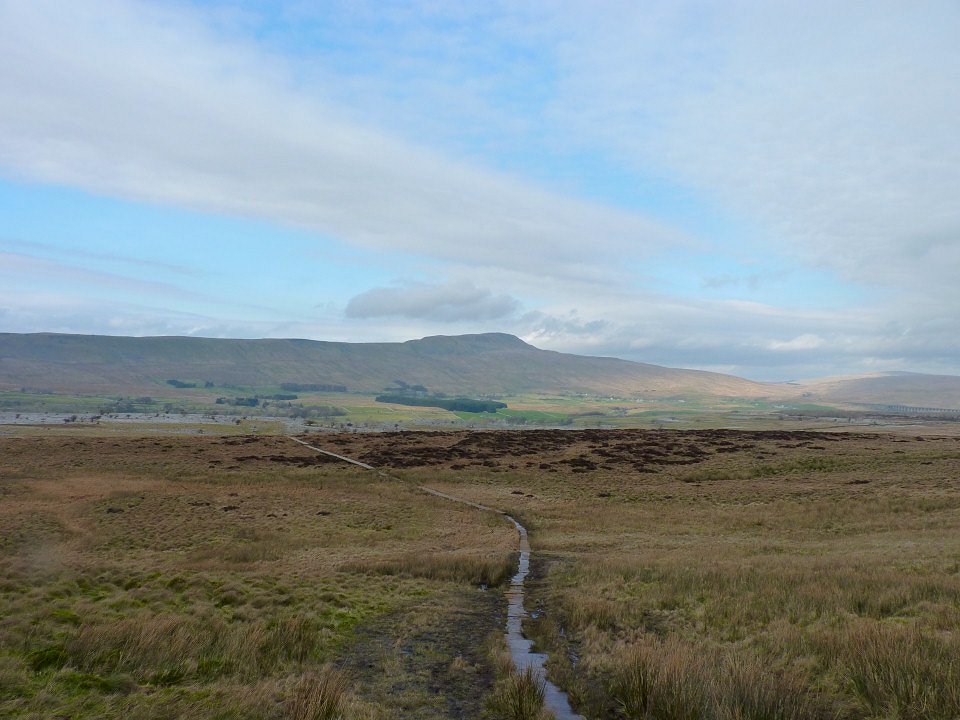 Another look back at Whernside.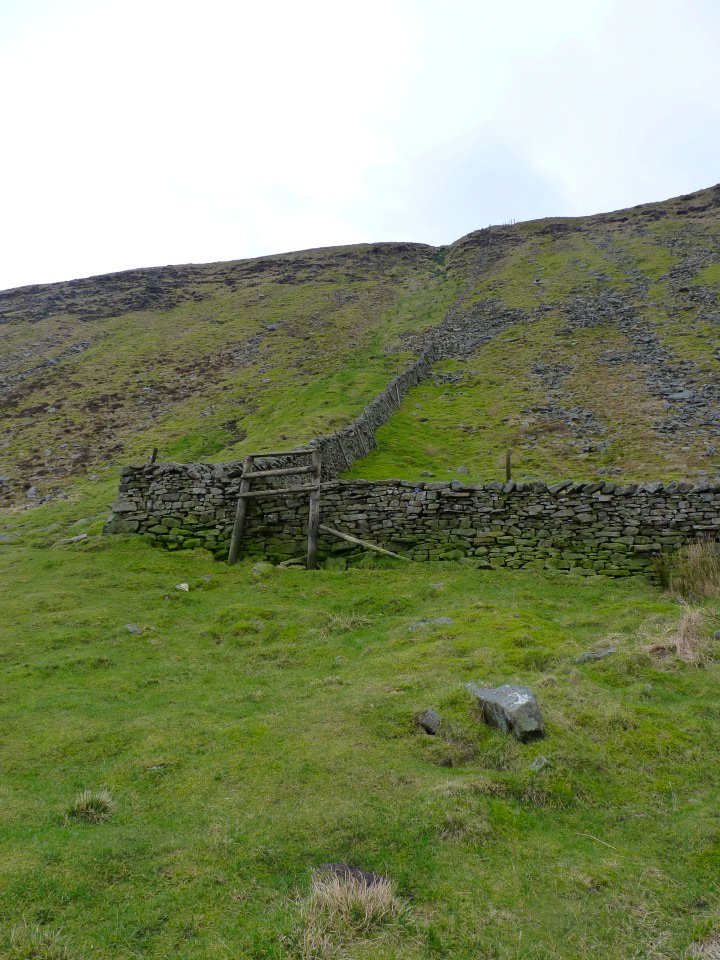 Eventually we come to the steep path up on to Ingleborough. We had walked quite a few miles now and after our group split we had been putting the hammer down and I ran out of steam going up here and had to have a couple of sit downs on the climb.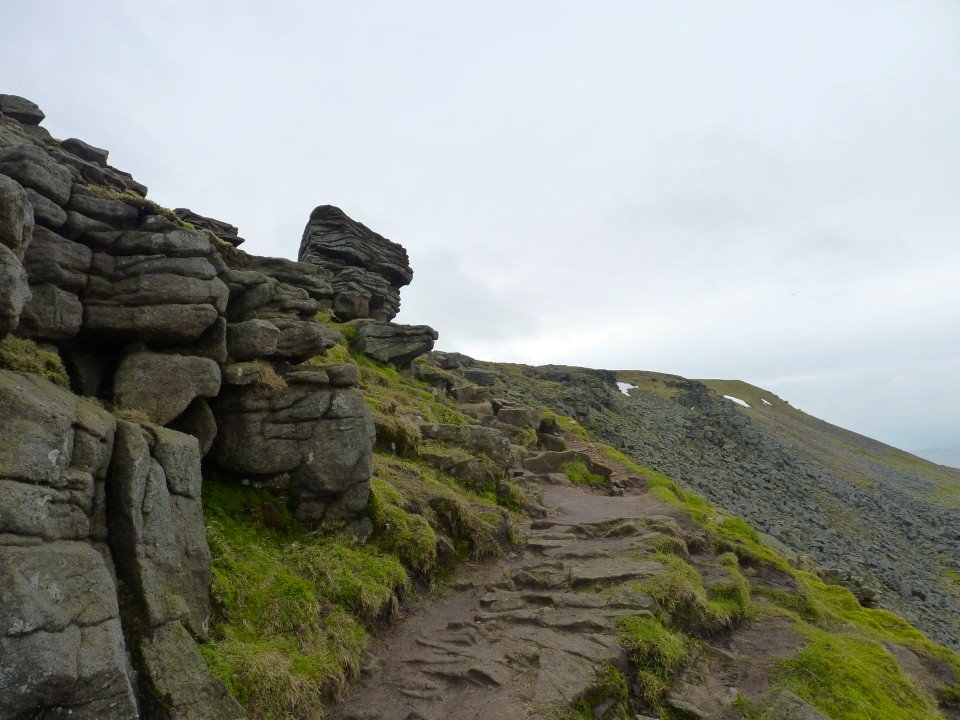 The steep path brings you out at the last little climb to the summit.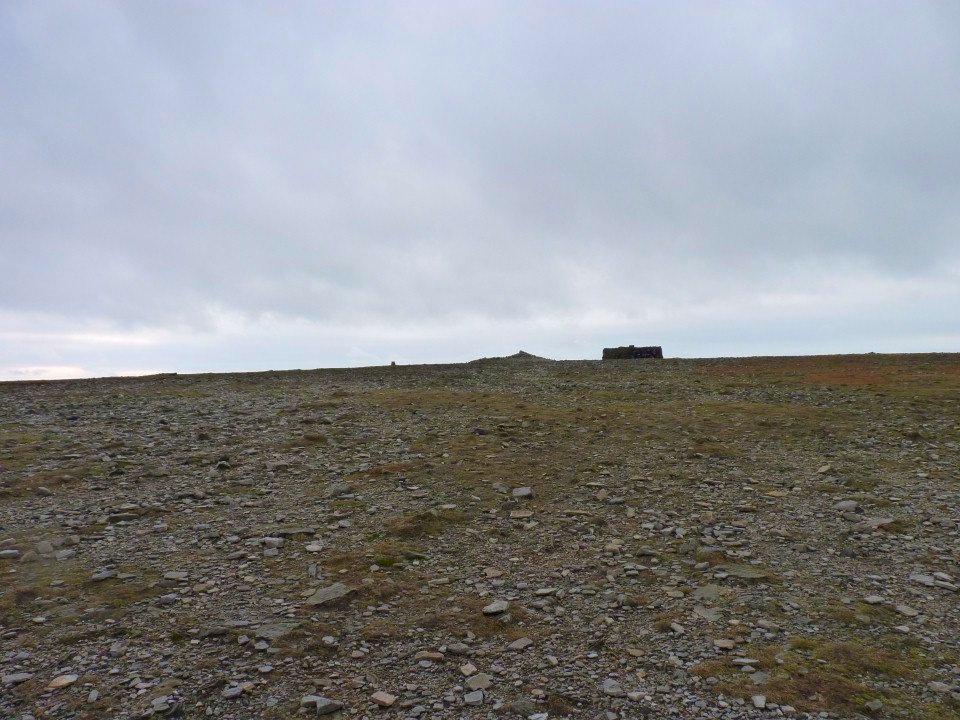 The featureless flat top of Ingleborough. I'm glad the mist had lifted as this looks like a place where you could easily get lost.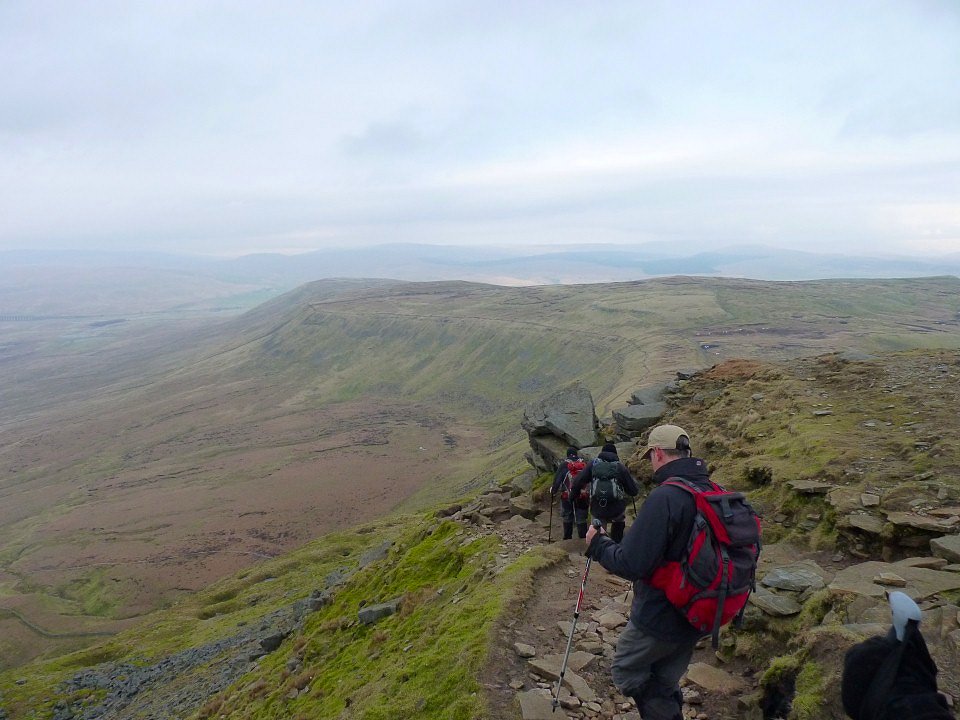 After a short breather we head back the way we came then start the short climb to Simon fell.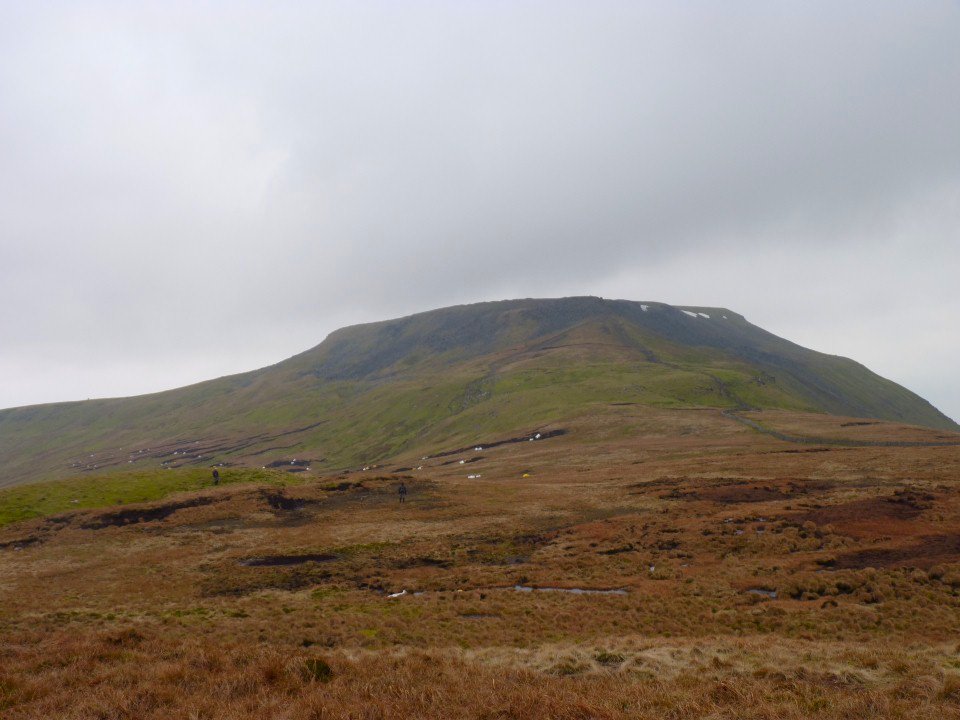 Looking back to the top of Ingleborough.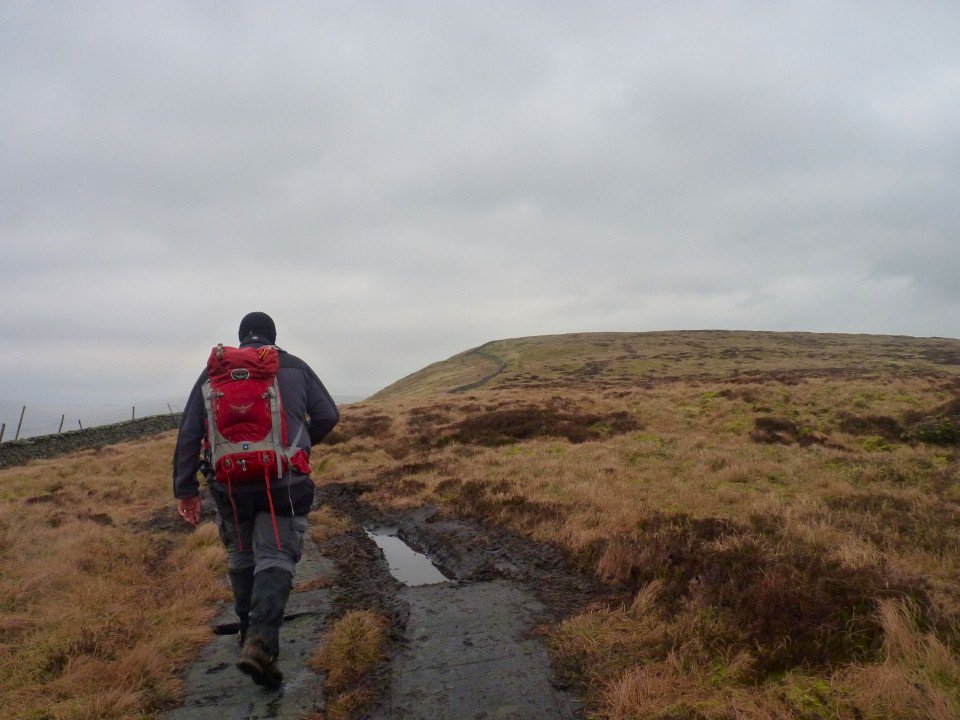 We followed the wall over Simon fell and up to Park fell.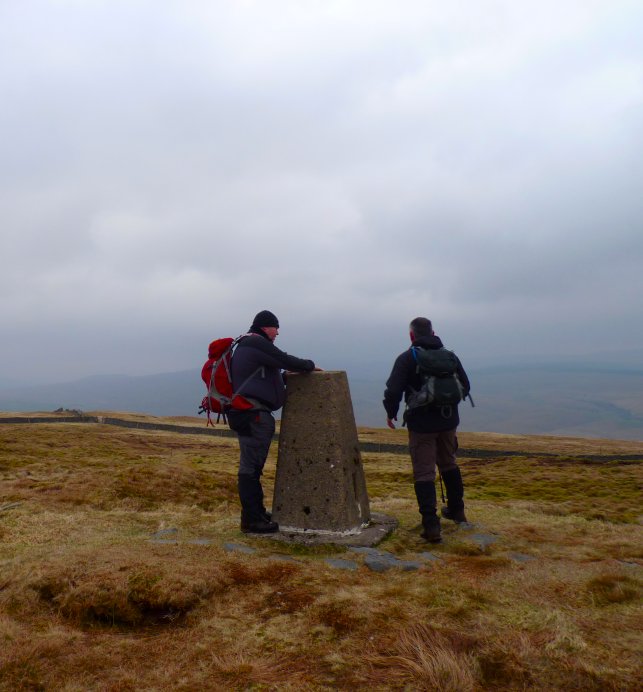 Park fell trig.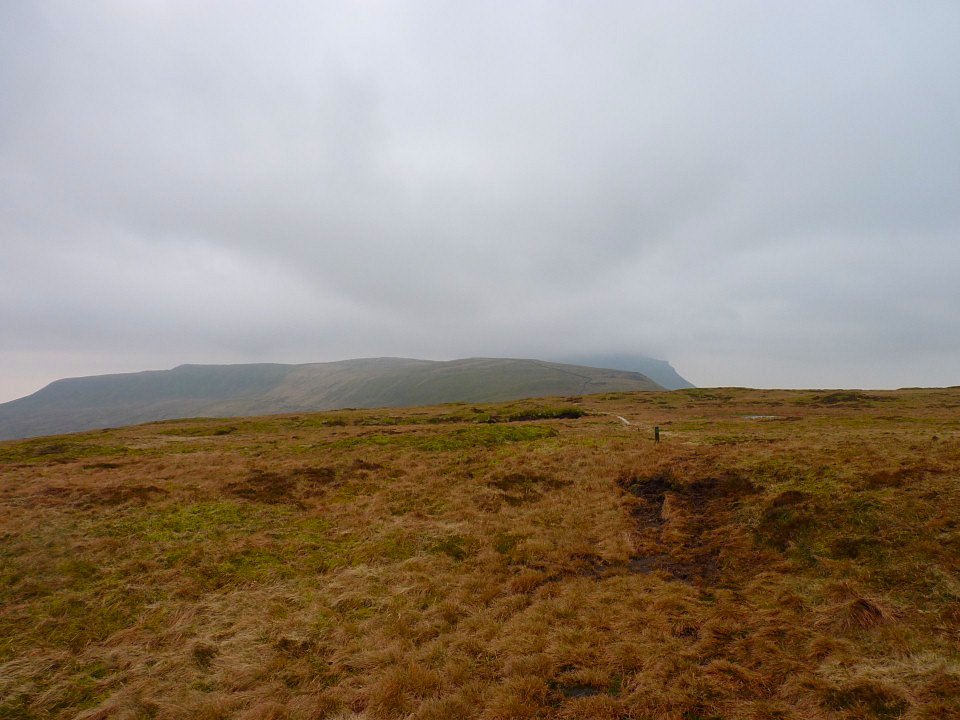 Ingleborough is back in cloud now.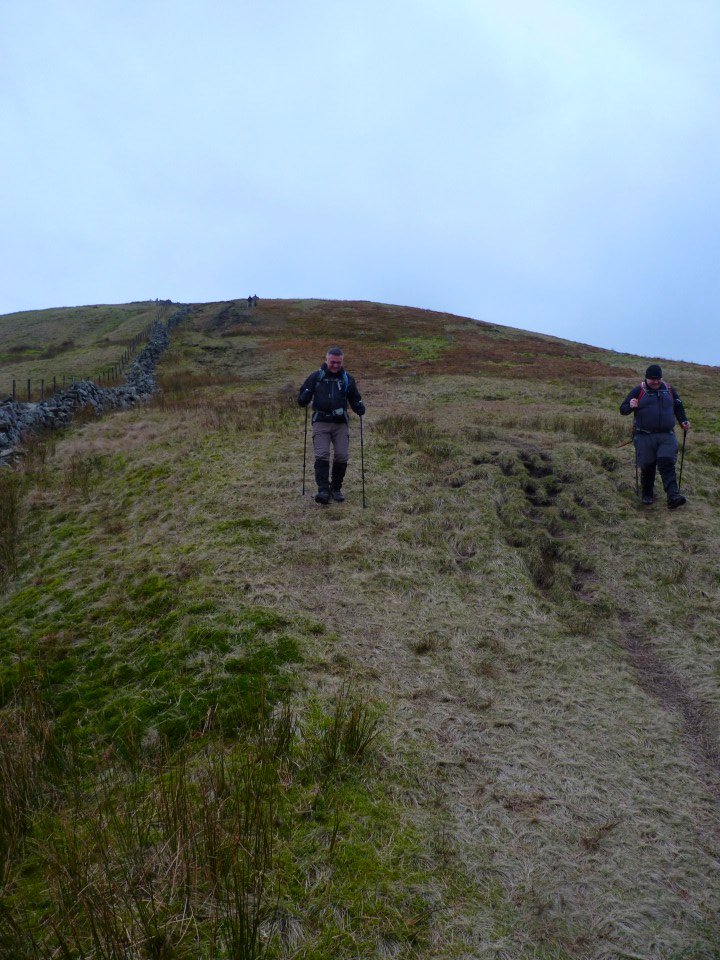 Another steep and slippy descent. All on grass this time so it was only pride which took a dent.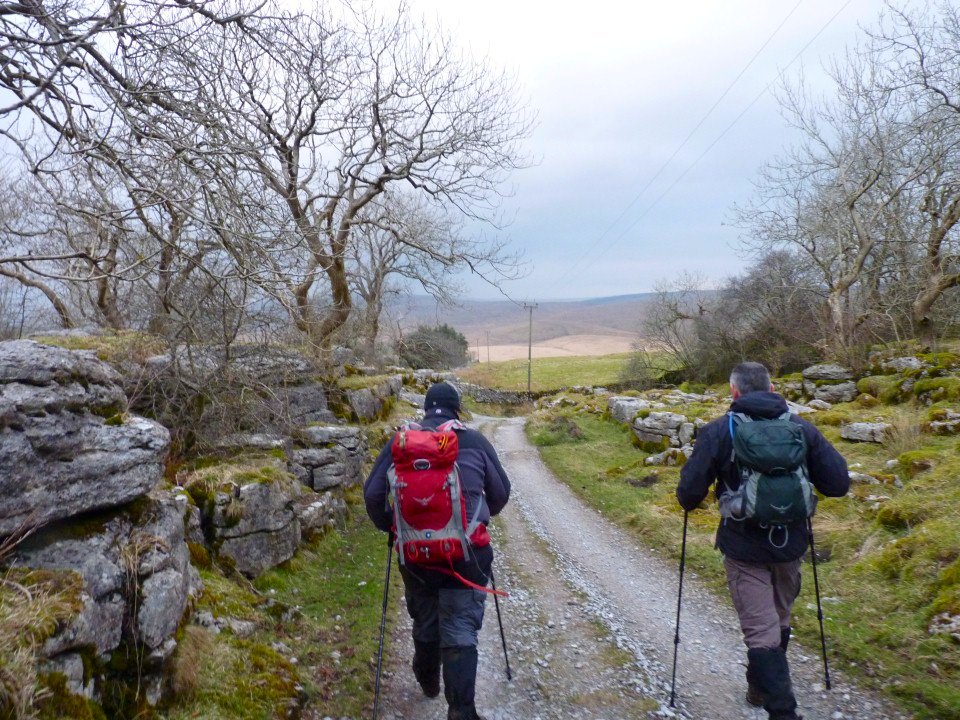 Nearly back to the road after a great walk