WWW.KARLSWALKS.CO.UK
PICTURES AND TRIP REPORTS FROM MY WALKS IN THE ENGLISH LAKE DISTRICT
---
Rowling End and Causey Pike
16th March 2014
Route. Braithwaite - Braithwaite Lodge - Stoneycroft - Rowling End - Sleet Hause - Causey Pike - High Moss - Barrow Door - High Coledale - Braithwaite (about 6 miles 2500ft ascent)
Me Sue and Lynn met April, Beefy and Helen in Braithwaite for another walk up to Causey Pike. This time we climbed up via Rowling End which Sue needed to add to her Birkett bagging total. We had hoped to make a day of it and climb up to Scar Crags, Sail and Crag Hill then back down over Grisedale Pike but the weather forecast was not brilliant so we saved that round for a better weather day.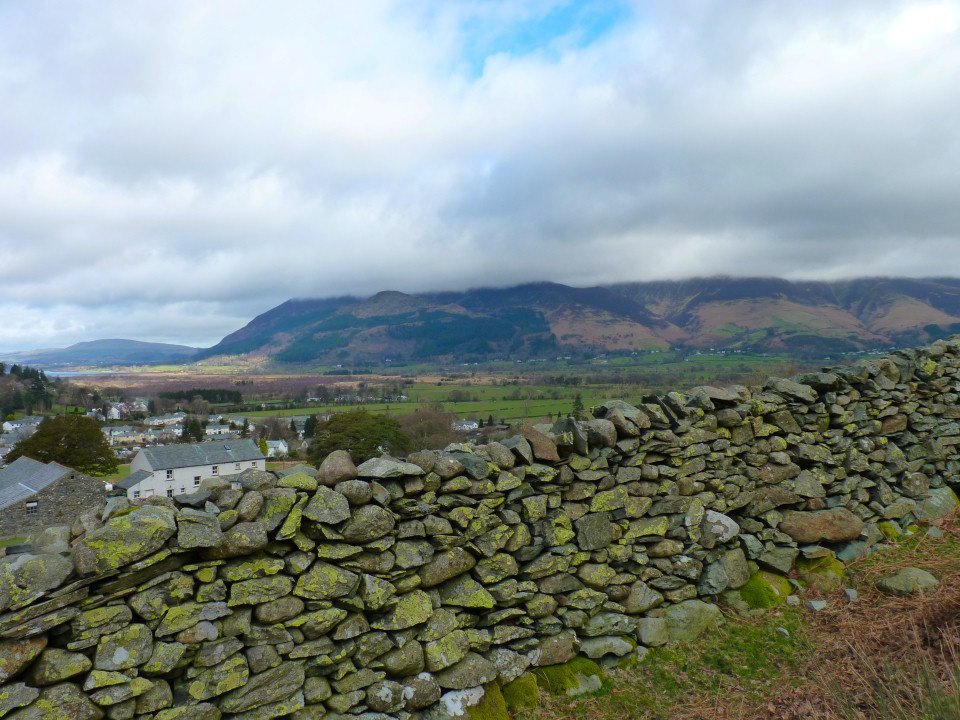 Skiddaw hidden in the cloud.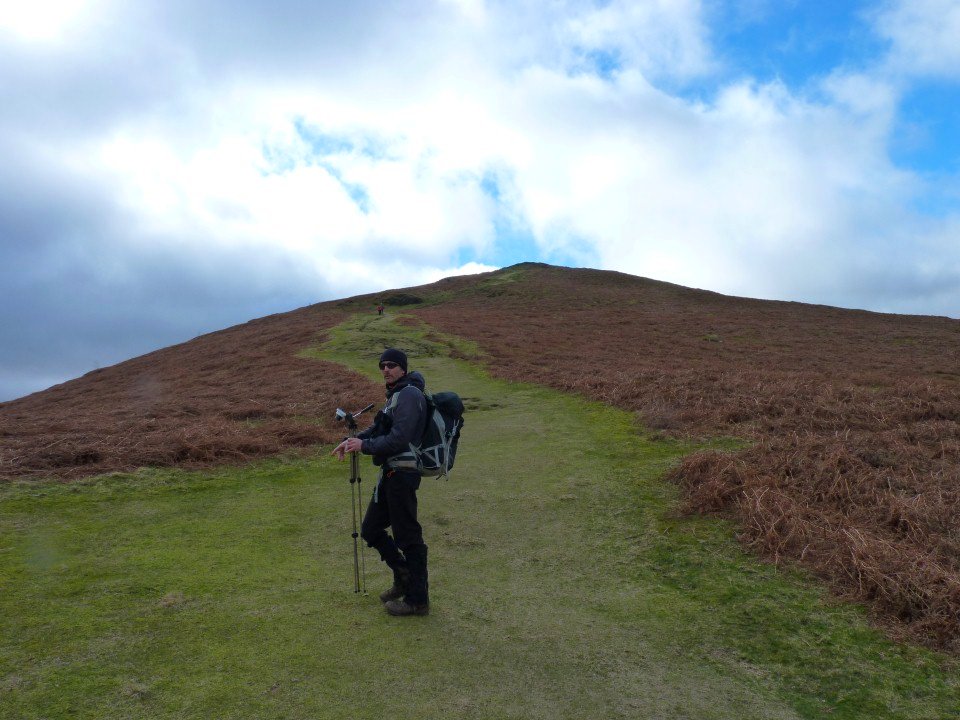 Beefy and Barrow.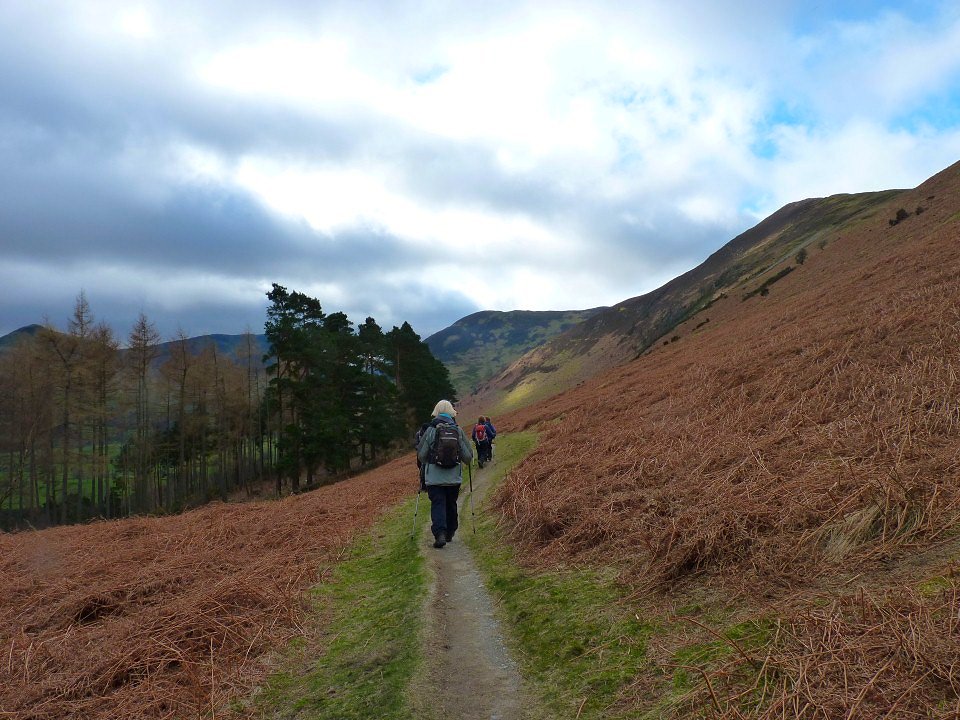 The weather was not too bad to start with in fact it was quite warm in the sunshine, especially on the very steep pull up Rowling End. ( Seen here beyond the trees)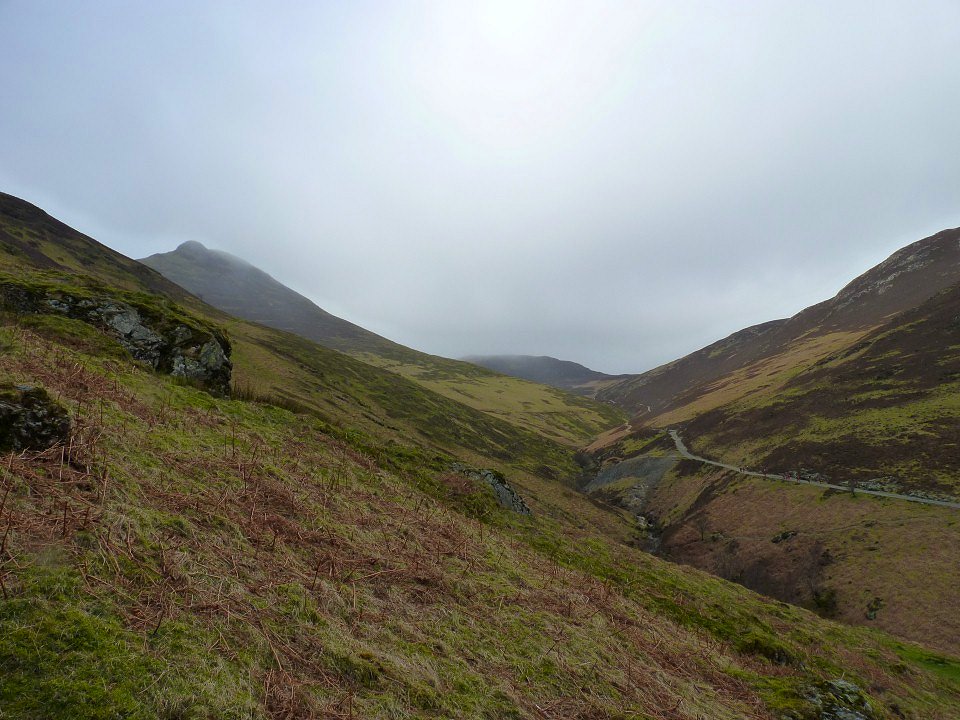 Looking up the valley from the start of the climb.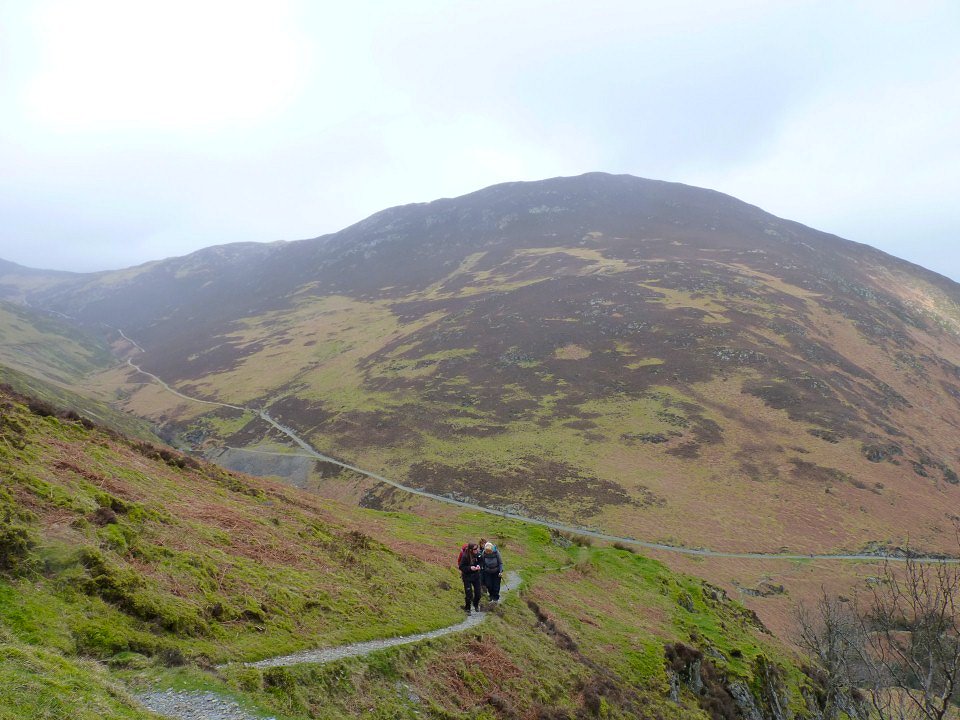 And looking back down the path with Barrow in the background.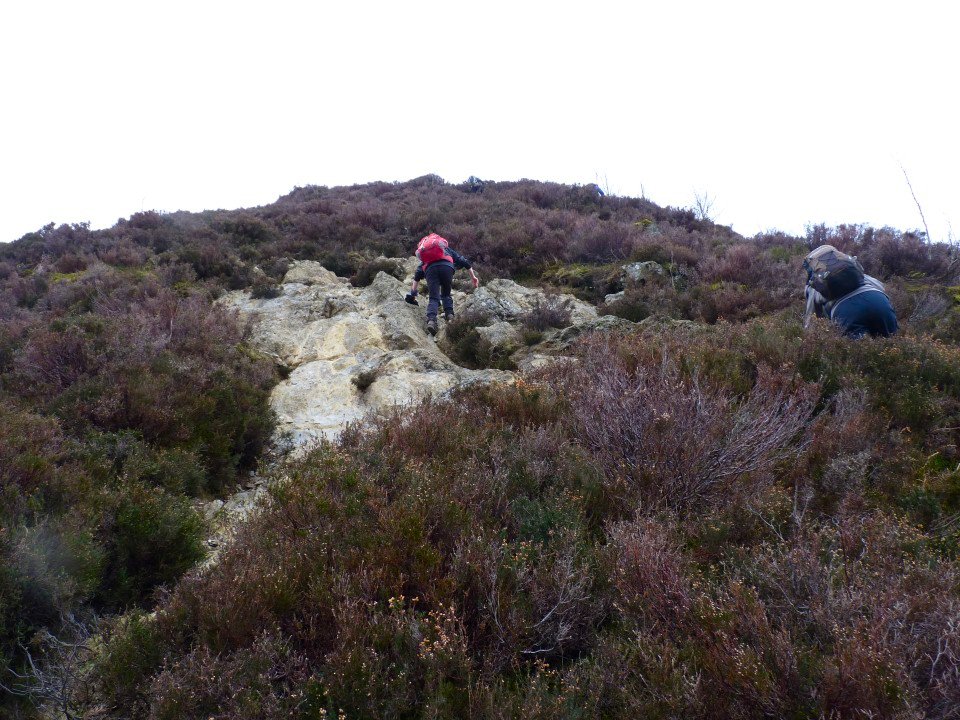 It's pretty hard work but there are a few interesting little rocky bits to add interest to the climb..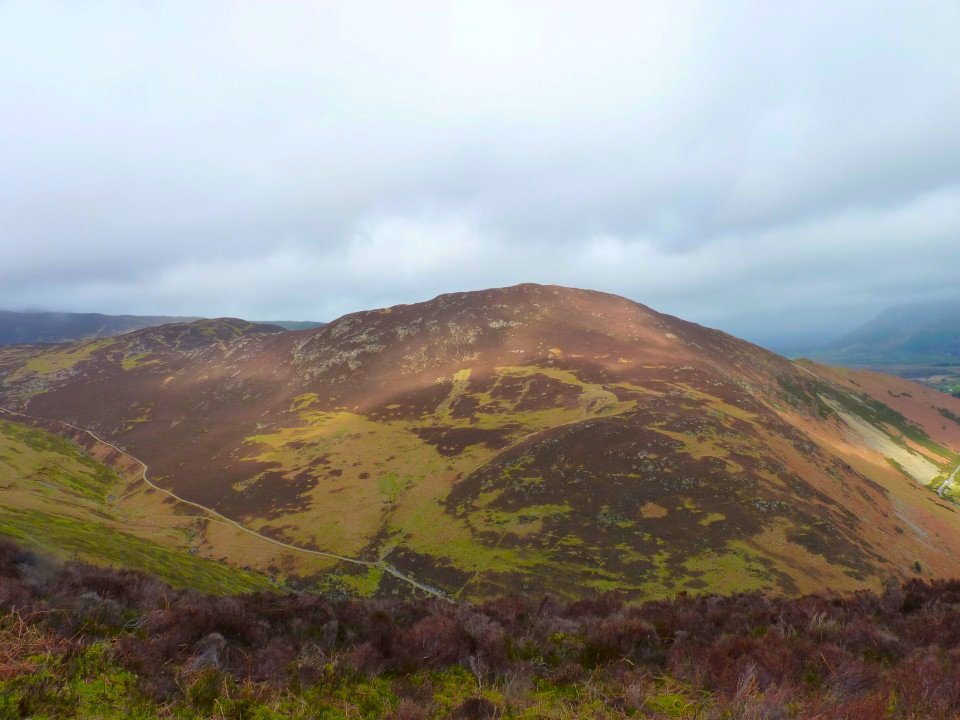 And the views back are lovely especially to Barrow in the sunshine.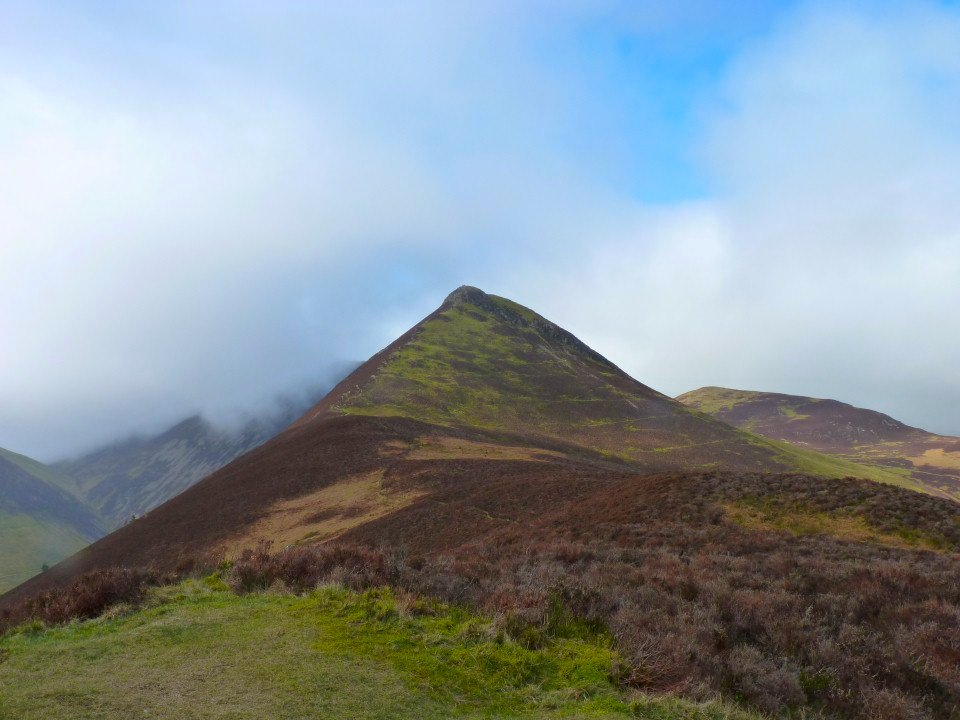 At last we reach the top and get the brilliant view of Causey Pike.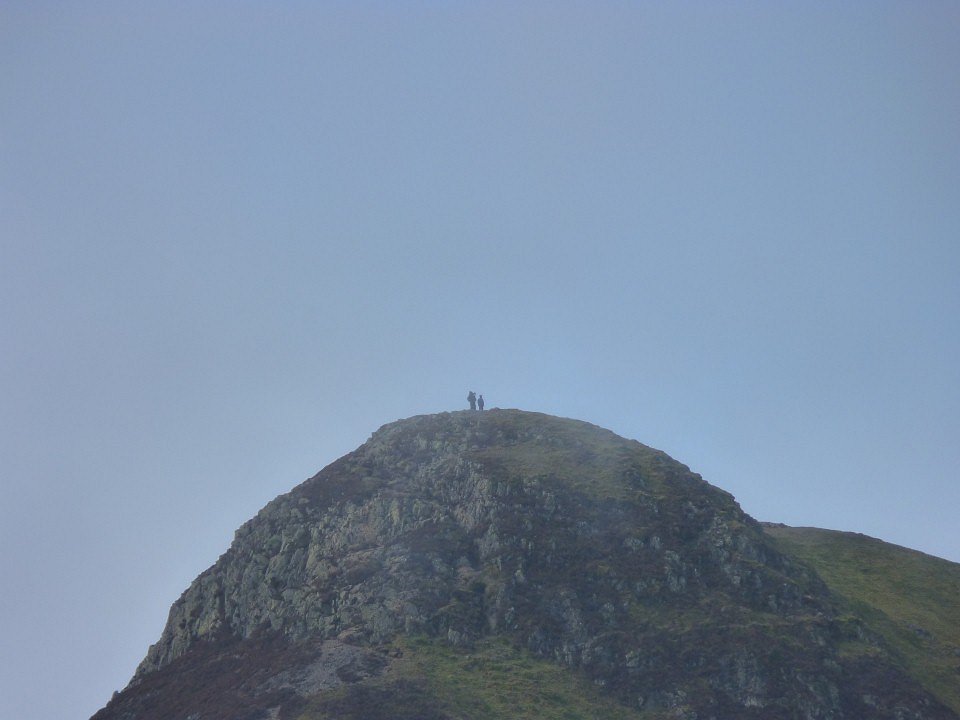 Zooming in on the "knobble" of Causey Pike.

Wide view from Rowling End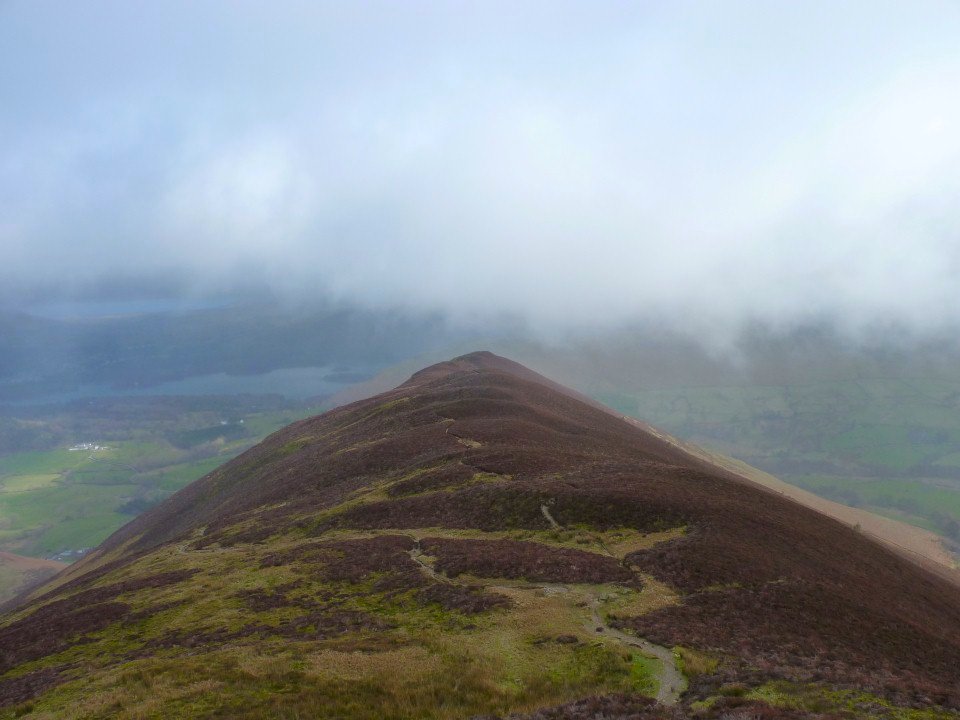 Looking back along Sleet Hause to Rowling End.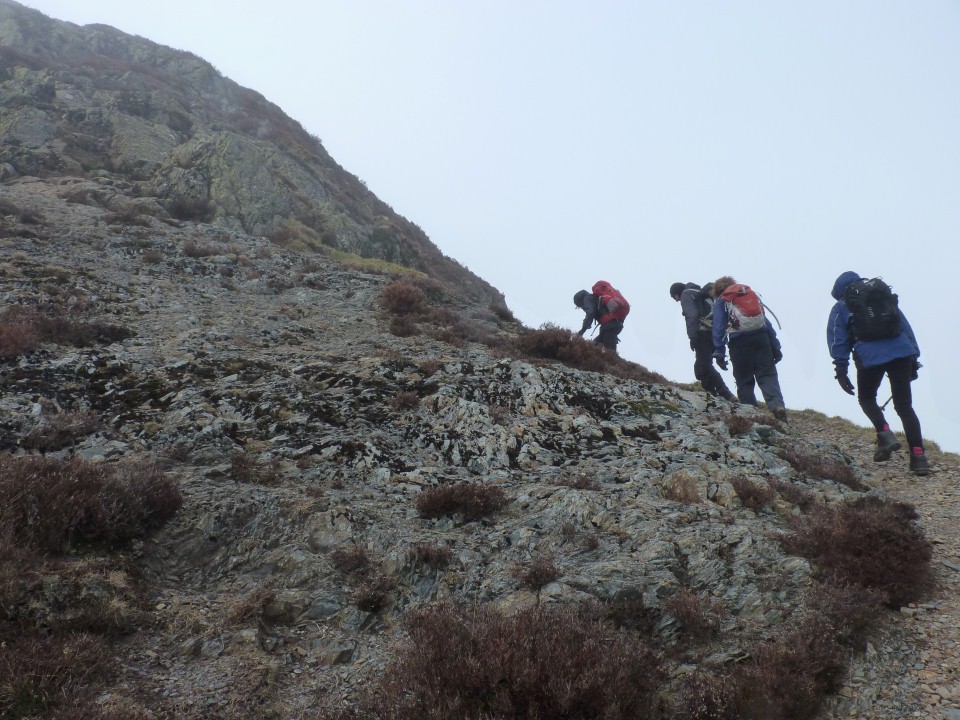 Nearly at the top now and the path turns rocky.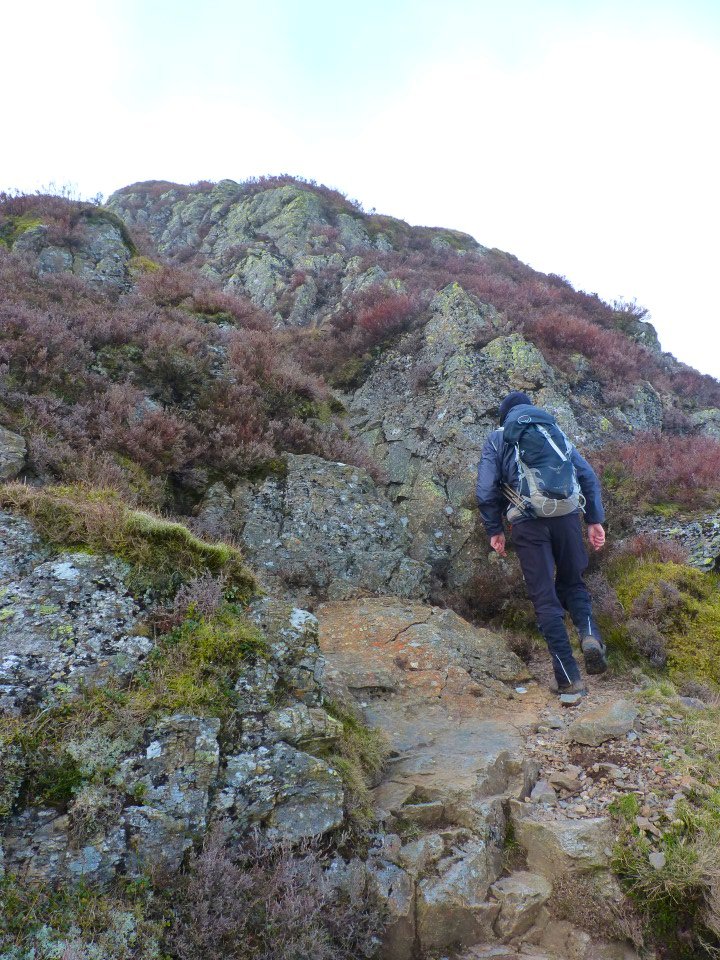 There are a few ways up. Me and Beefy climbed this little gully.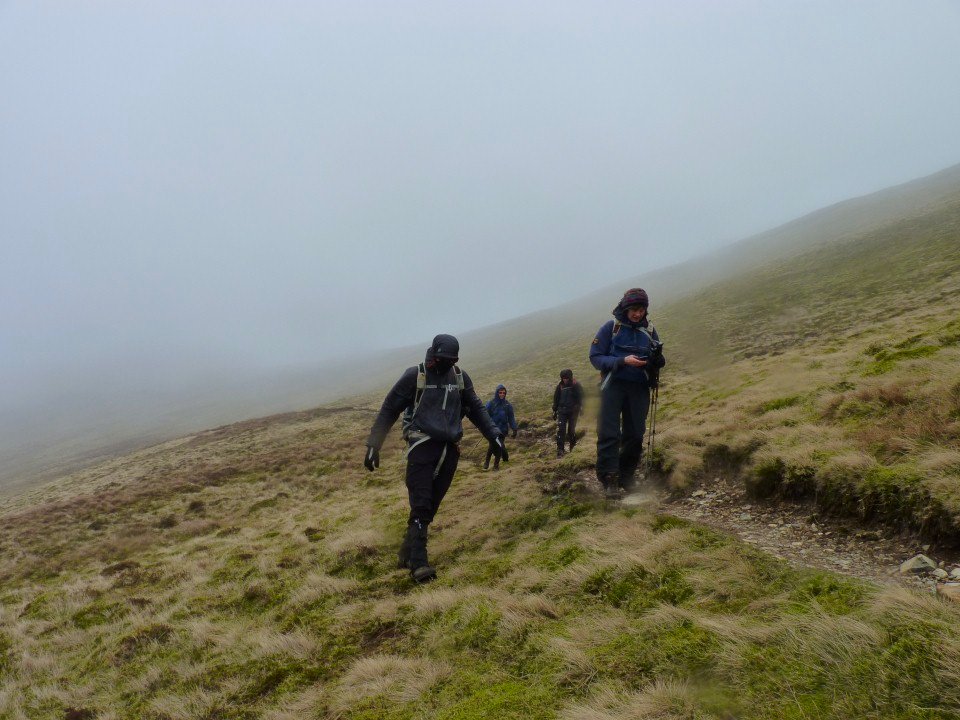 The wind as we reached the top of Causey was incredible and unlike our last walk on Barrow when the wind provided us with a chance to play around a bit, this time we were on a narrower summit with precipitous drops all around so we quickly made for the path down to High Moss.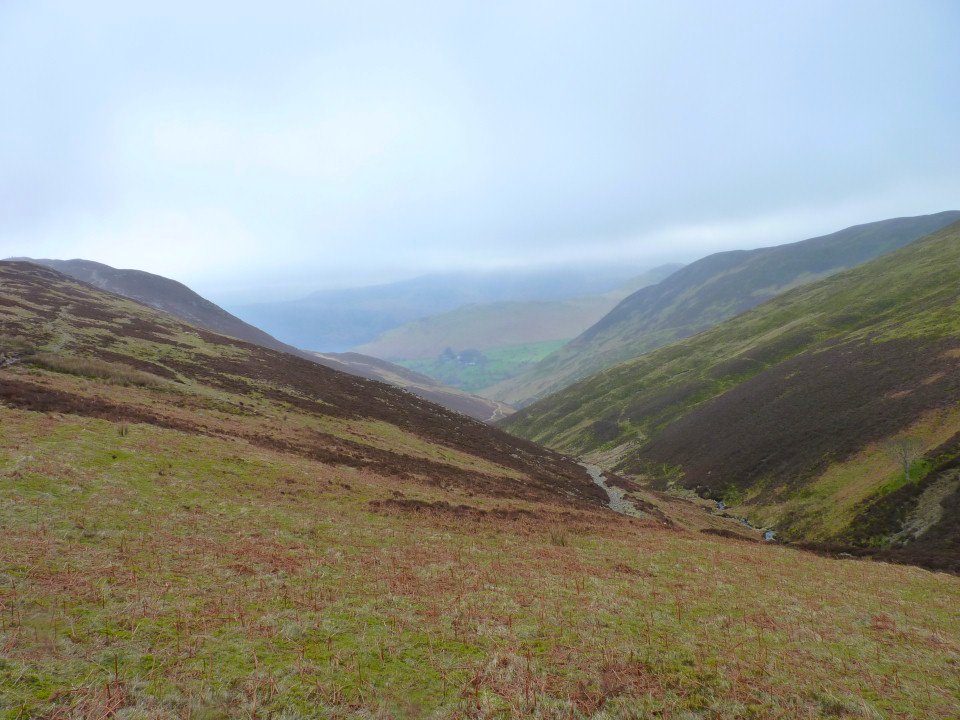 View back down the valley from near Barrow Door.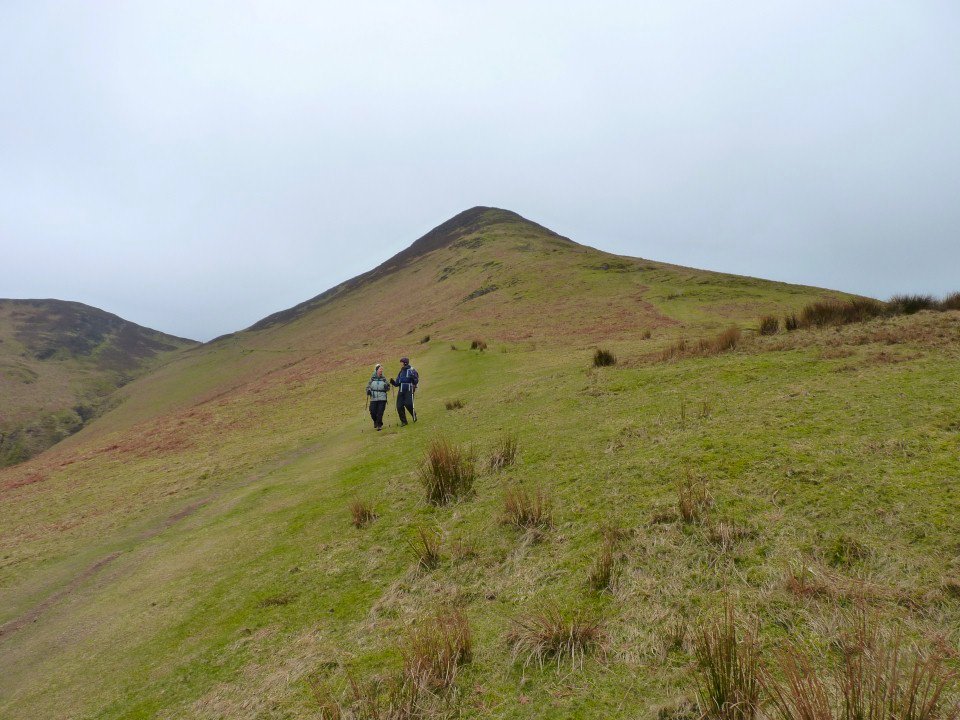 Unlike last time we didn't climb over Stile End but came down on the path that I used last May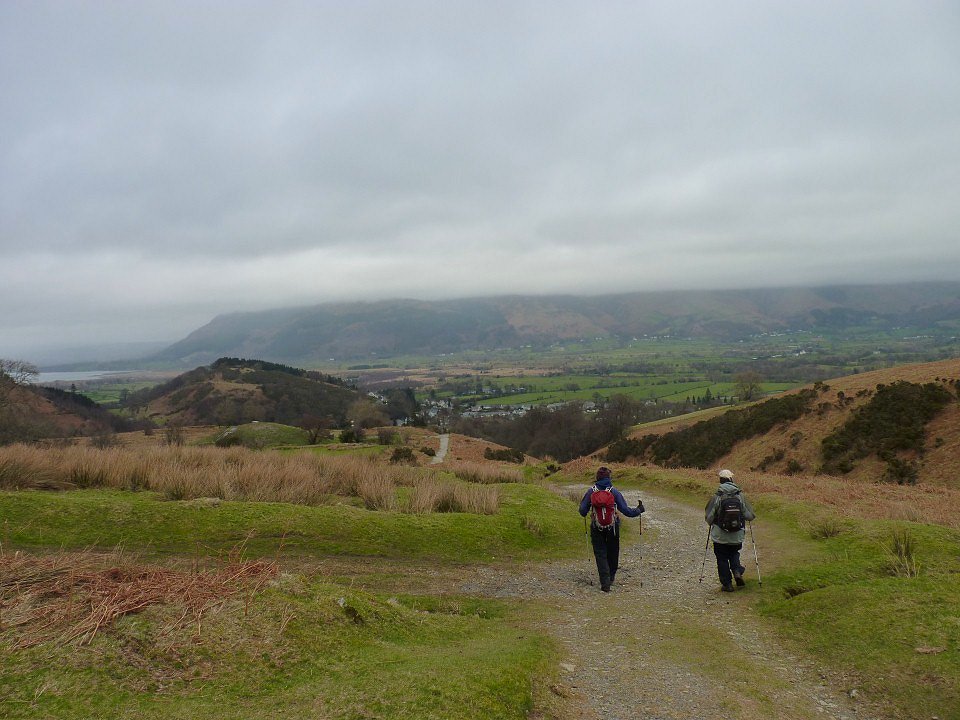 Nearly back now and Skiddaws' still in cloud