WWW.KARLSWALKS.CO.UK
PICTURES AND TRIP REPORTS FROM MY WALKS IN THE ENGLISH LAKE DISTRICT
---
3 days in the Brecon Beacons
22-24th March 2014
Saturday 22nd March - Brecon - Y Gaer - Battle - Llwyncelyn - Sarnau - Pen-Y-Crug - Brecon (about 11 miles 1600ft ascent)
Sunday 23rd March - Bryn Teg - Cribyn - Pen y Fan - Corn Du - Llyn Cwm Llwch - Cwm Llwch ( about 9 miles 2500ft ascent)
Monday 24th March - Cantref Bridge - Cwm Cynwyn - Bwlch ar y Fan - Fan y Big - Cefn Cyff - Rhiwiau - Cantref Bridge ( about 8 miles 200ft ascent)
Sue Anne and myself traveled down to meet with friends in Brecon for a few days walking in the Brecon Beacons.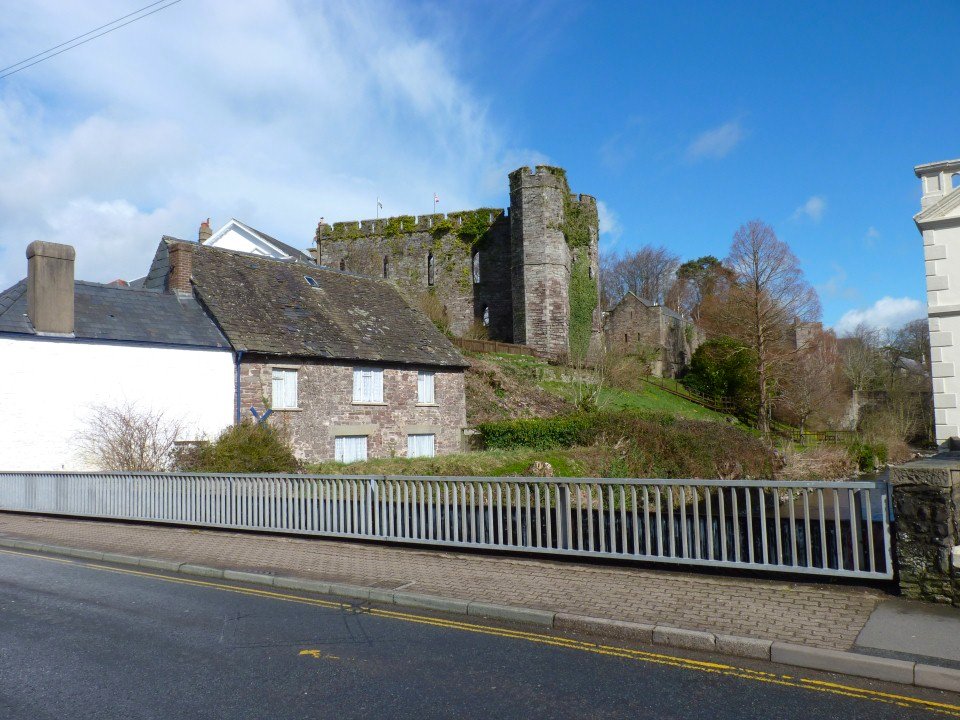 After a long and tiring journey on Friday we were glad that today's walk was to be a stroll through the the lovely Welsh countryside although we did end up doing over ten miles the day was a nice introduction to the area. Unfortunately I had forgotten to charge my camera battery so I only have a few pictures from the first day.
This is Brecon castle
Walking along the promenade by the river Usk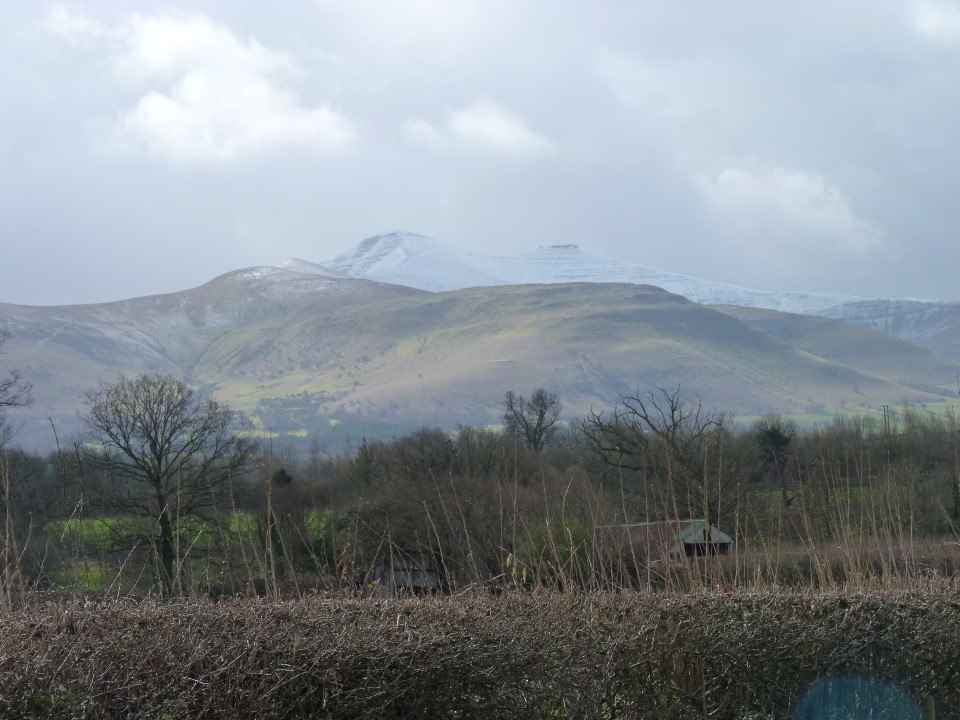 Zooming in on tomorrows mountains Pen y Fan on the left and Corn Du on the right. This is where my camera died. I did borrow Helens camera so may add some more pictures later
With camera fully charged, Me, Anne and Sue (Helen and our other friends walked elsewhere) set of for the hills
Looking up to Pen y Fan from the start of our climb up the grassy Bryn Teg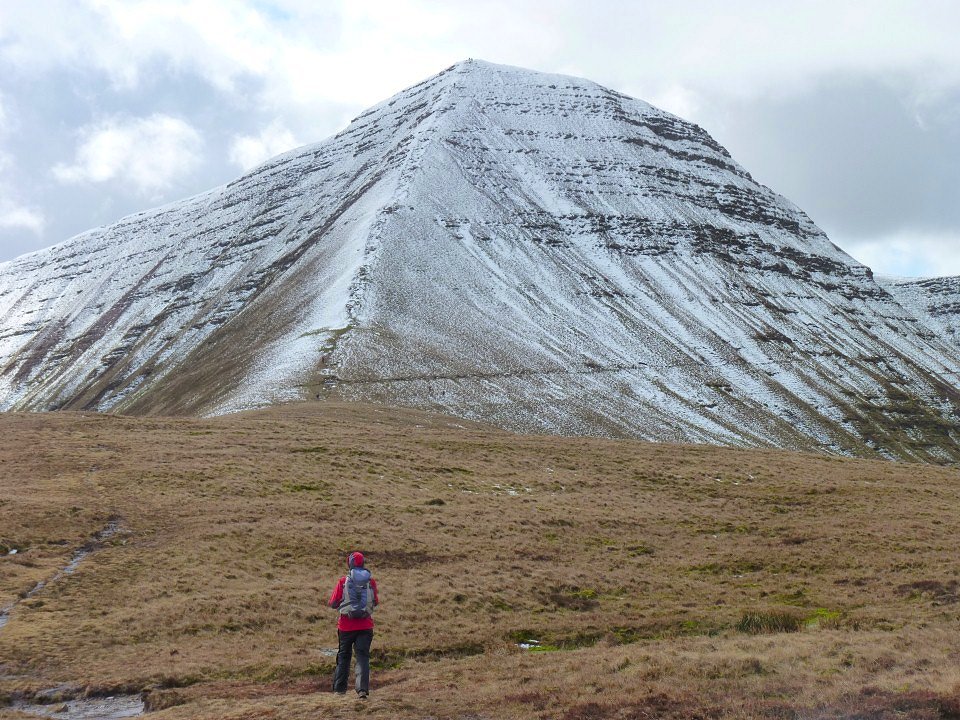 Before we reach Pen y Fan we first have to climb Cribyn our route is the steep ridge ahead.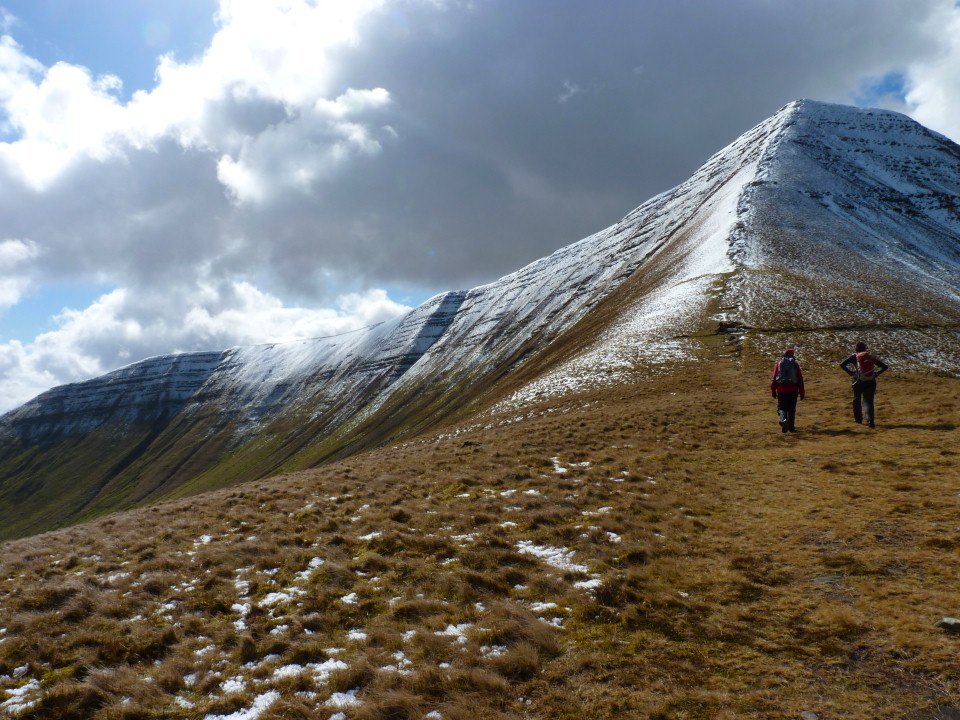 Cribyn with Craig Cwm Cynwyn leading off.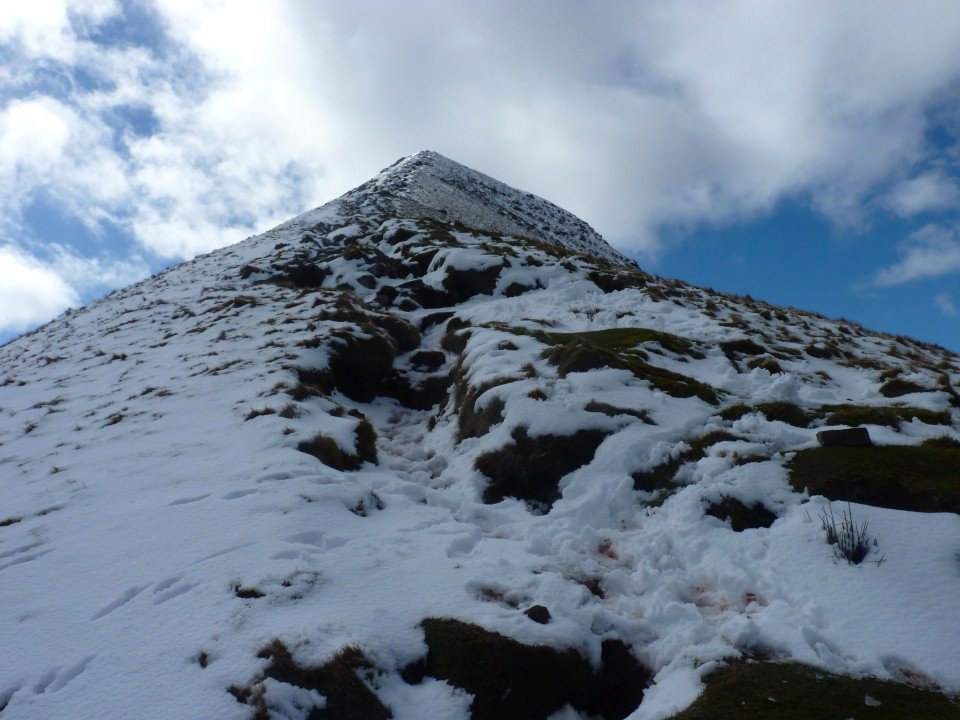 The wind was blowing quite hard across the ridge which made the climb even more challenging.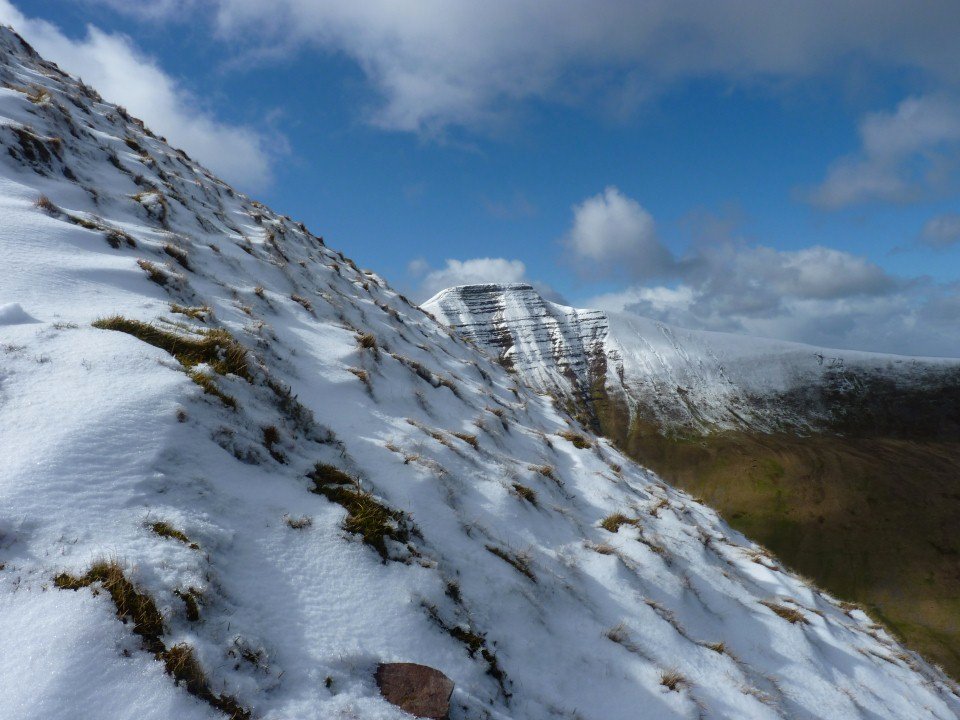 A look to Pen y Fan on the right.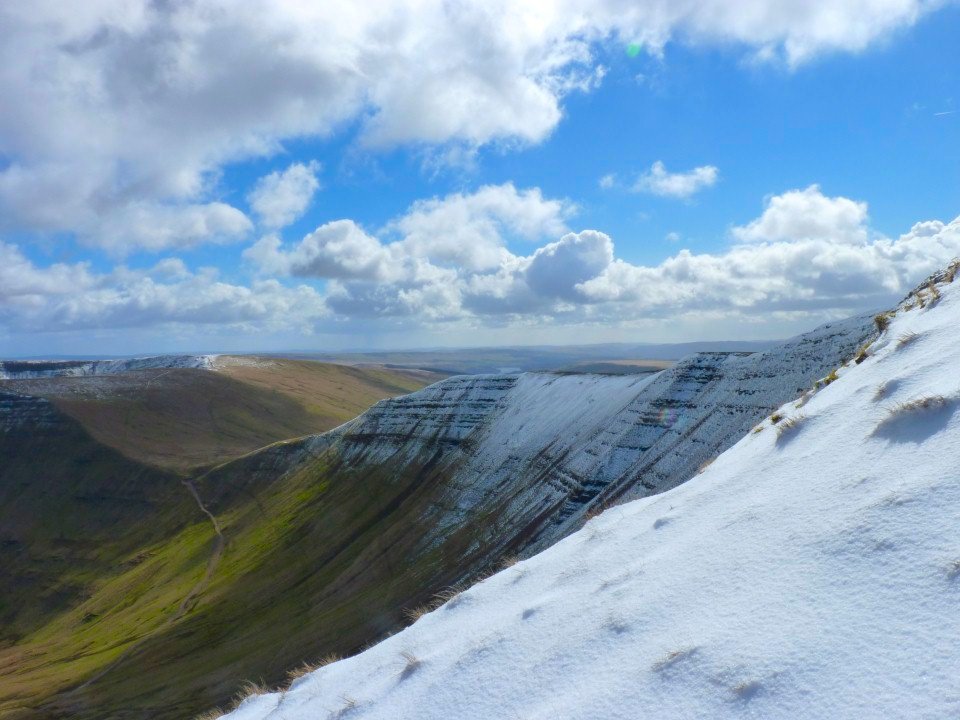 and the col or bwlch of Bwlch ar y Fan on the left.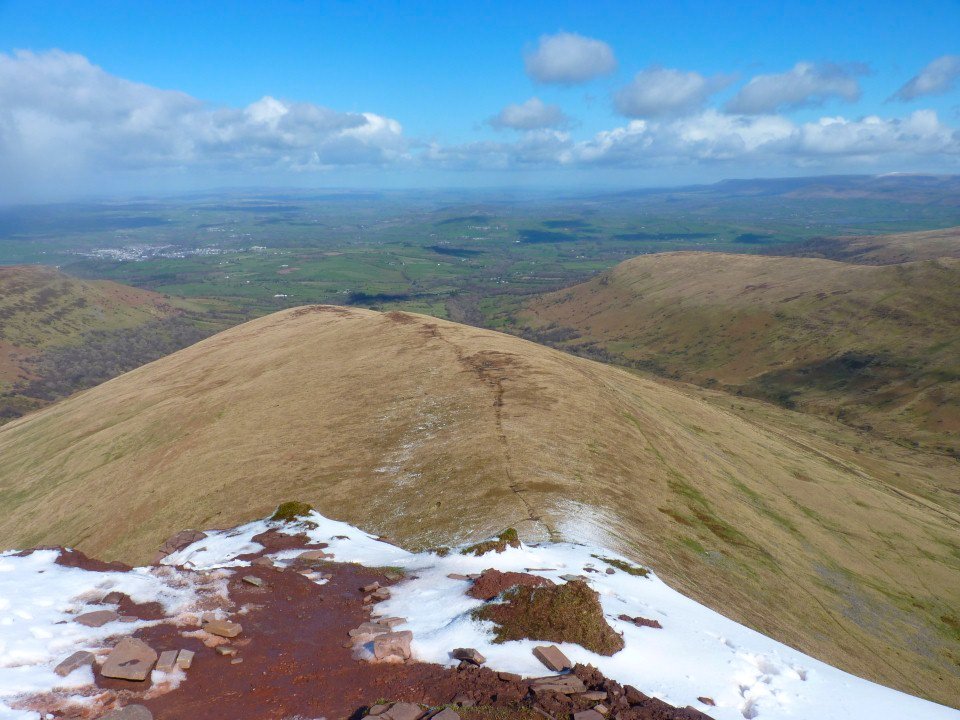 Safely on the top now looking back over Bryn Teg to Brecon in the distance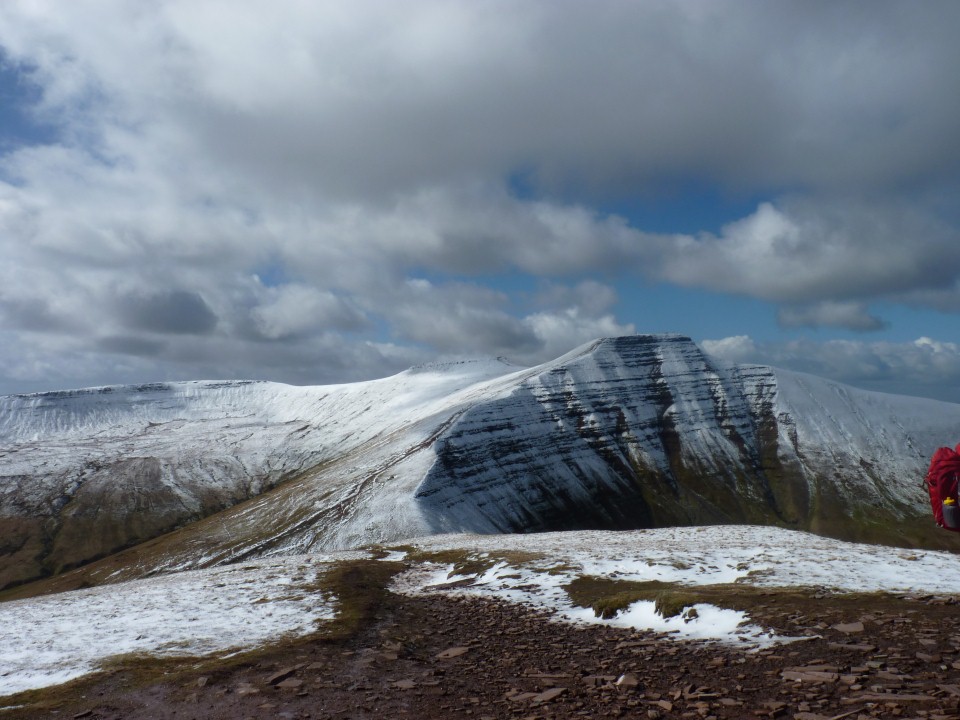 Pen y Fan from Cribyn.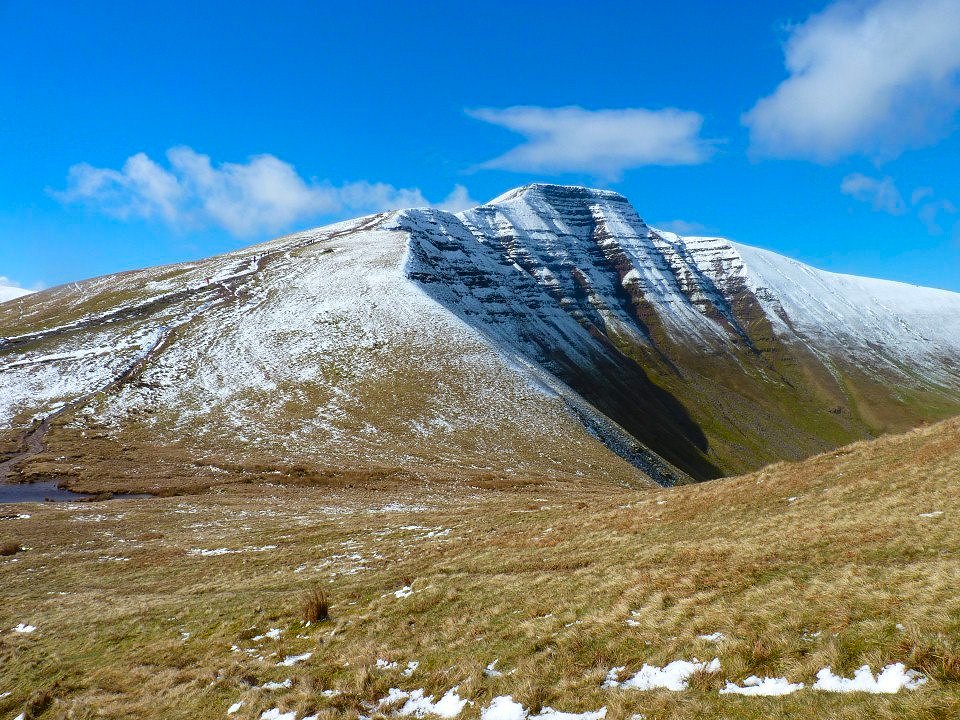 Just about to start the climb up Pen y Fan.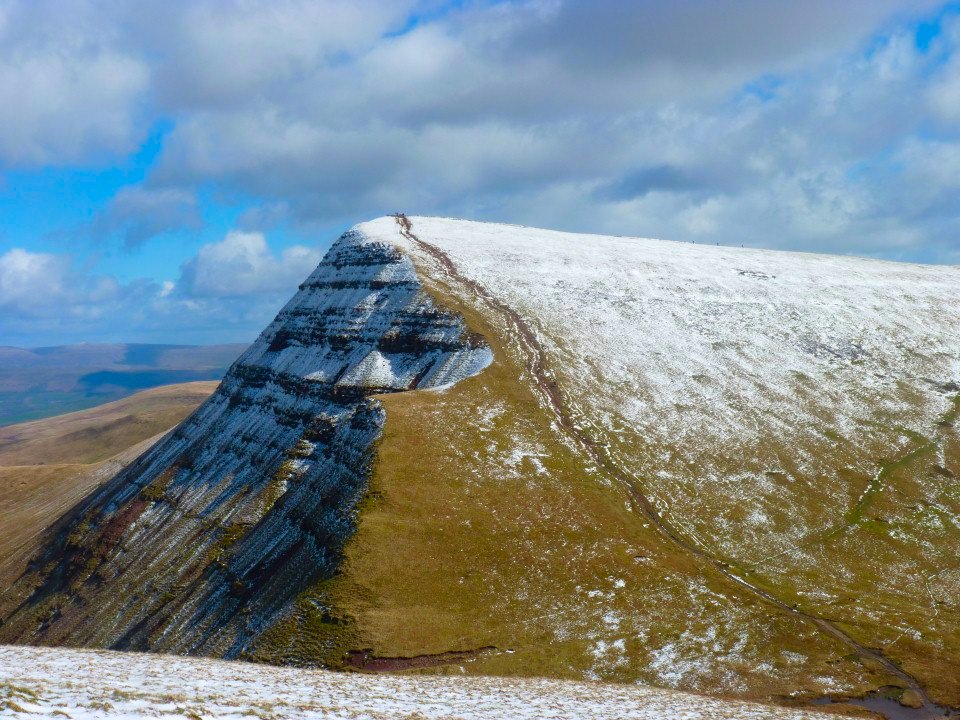 Looking back to Cribyn.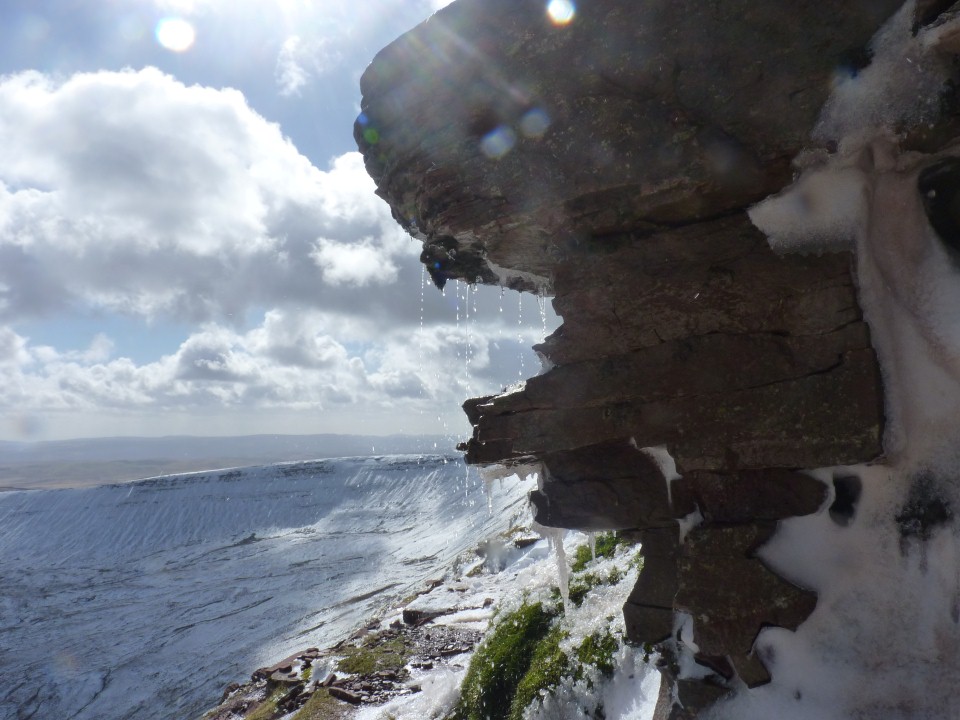 Water drops catching the sun from from our butty stop.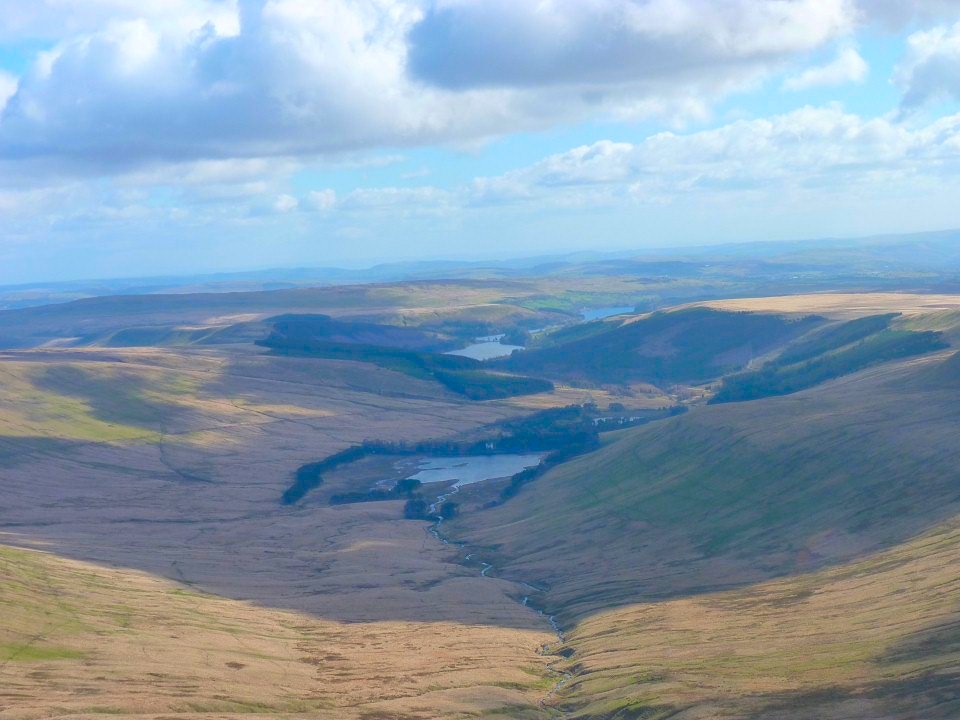 The view south eastwards to the Upper Neuadd, Pentwyn and Pontsticill reservoirs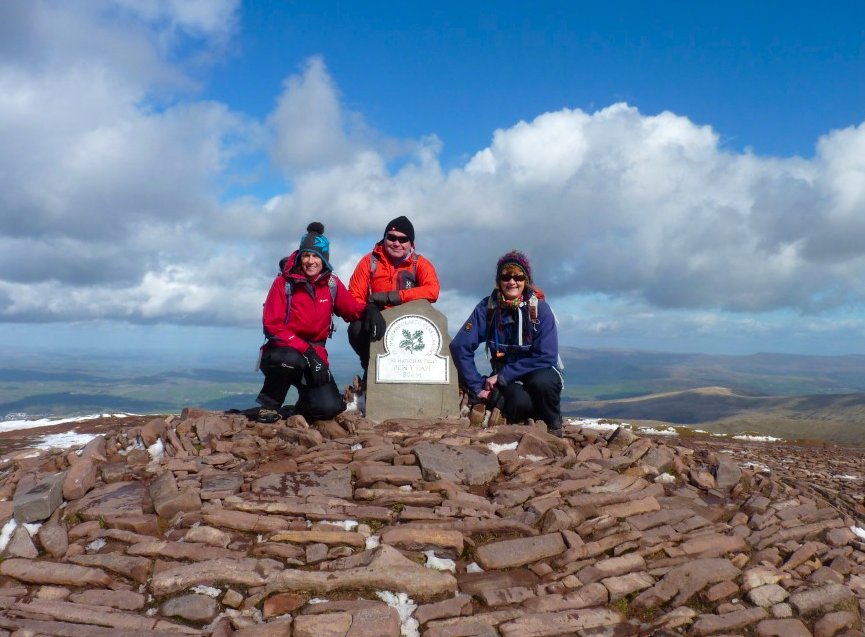 Anne Me and Sue on Pen y Fan.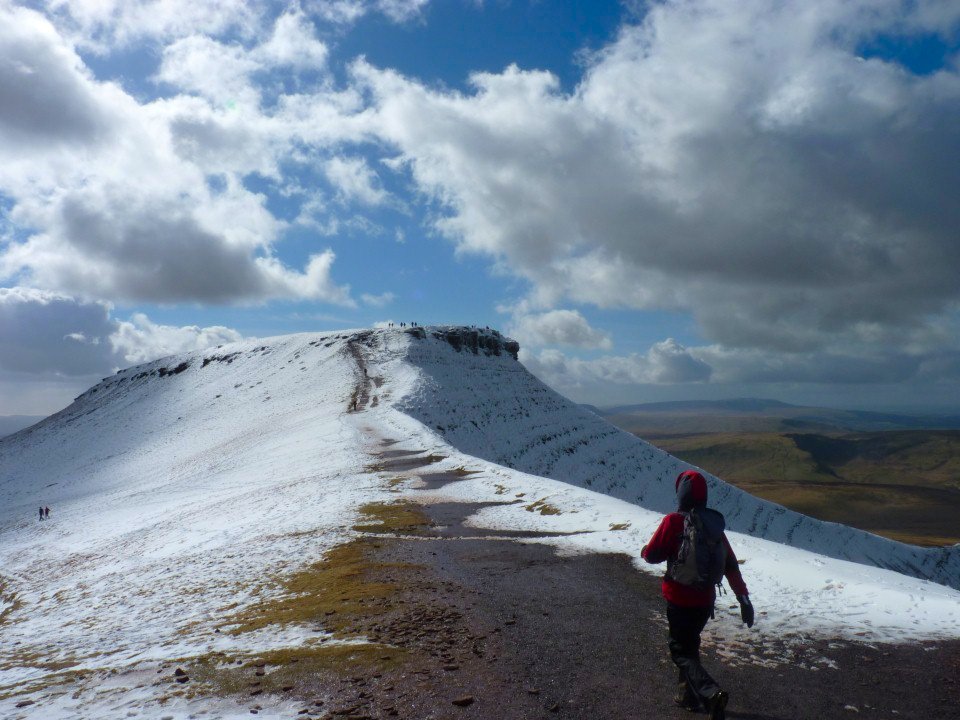 Heading off for Corn Du.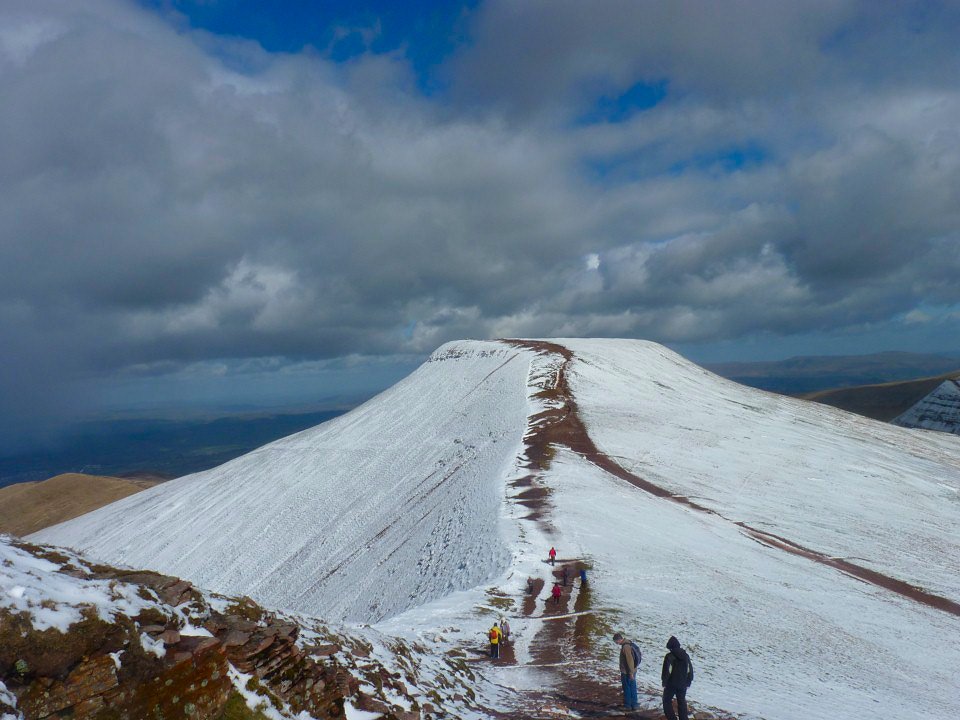 and looking back.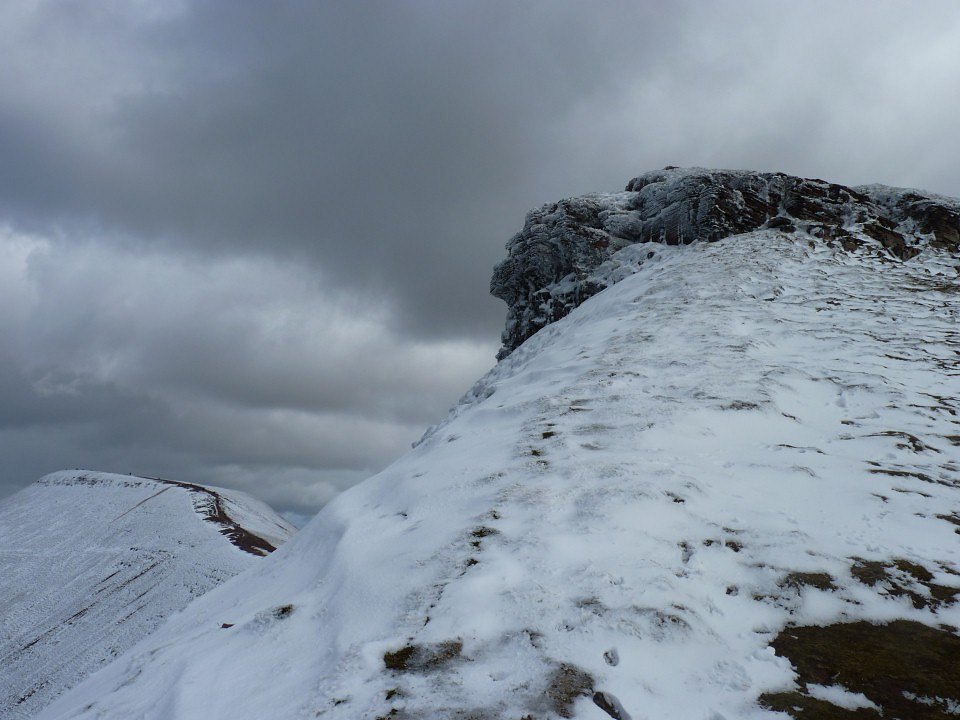 The rock formations on the top of Corn Du.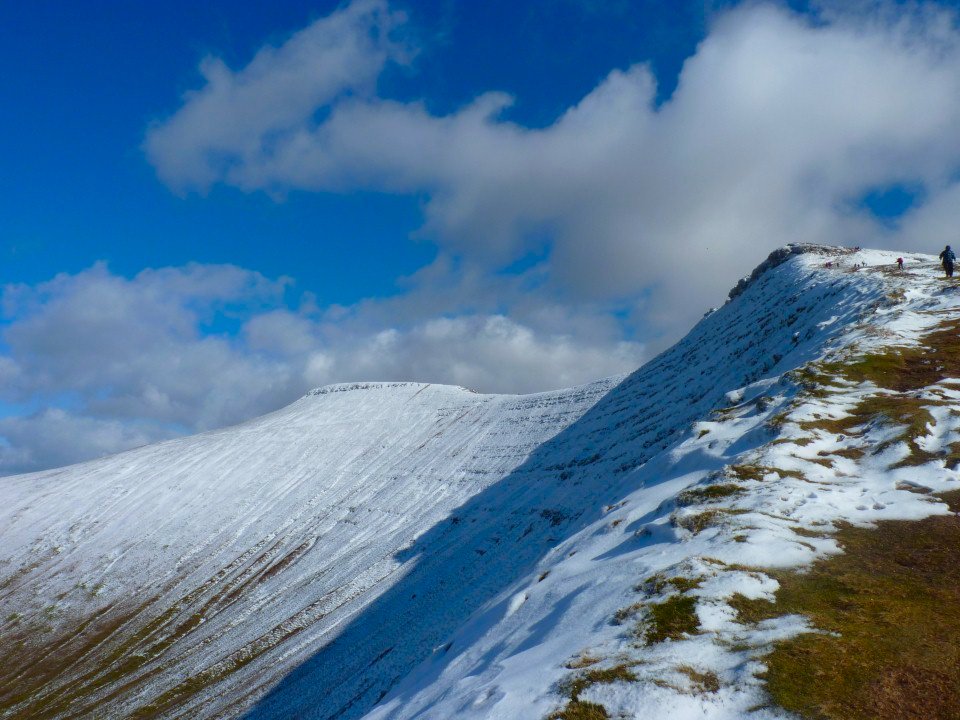 Corn Du and Pen y Fan.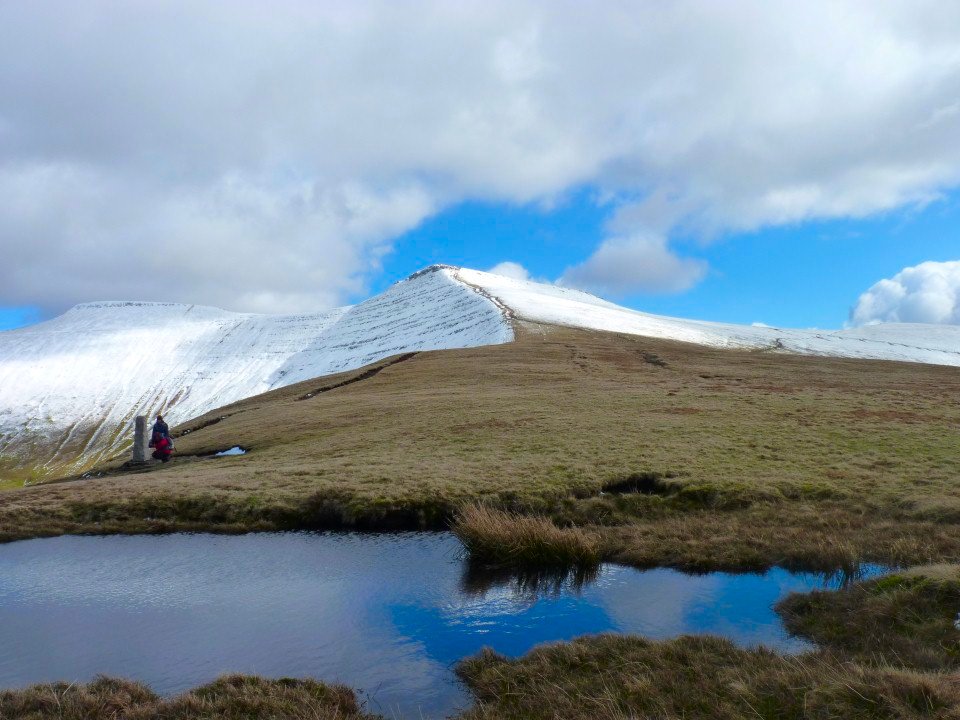 The obelisk marked on the map is a memorial to 5yr old Tommy Jones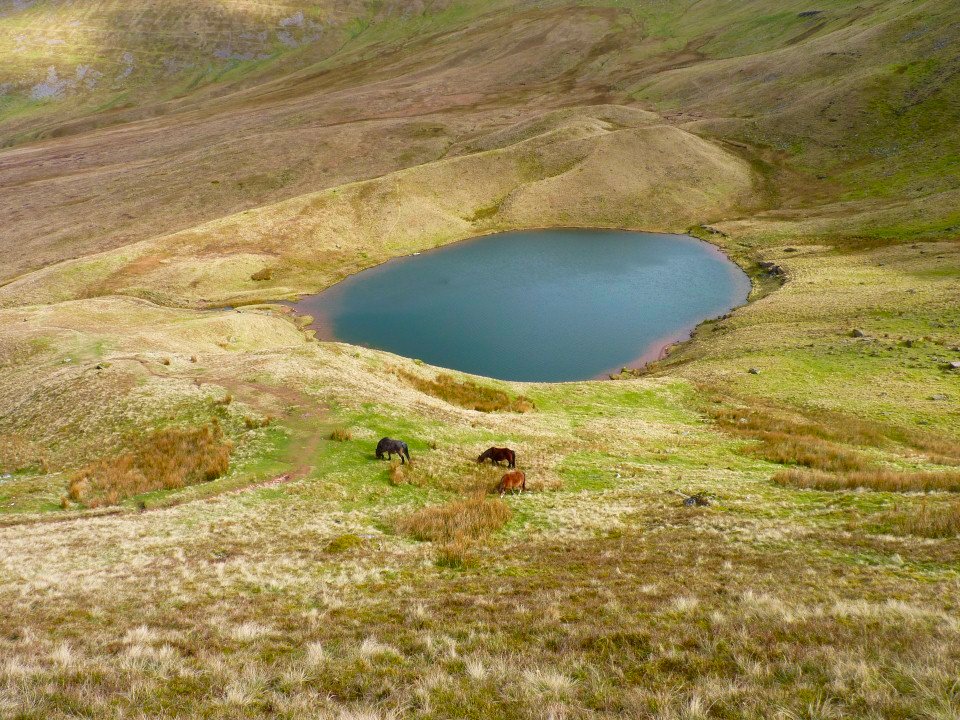 Wild ponies seen from the path down to Llyn Cwm Llwch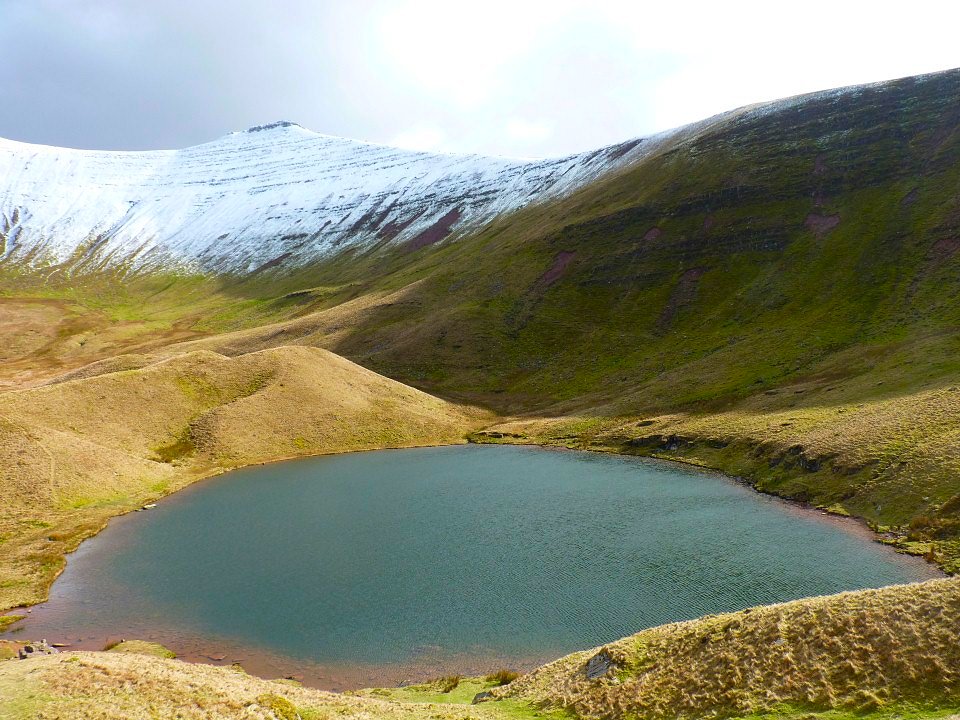 Corn Du rises above the lake.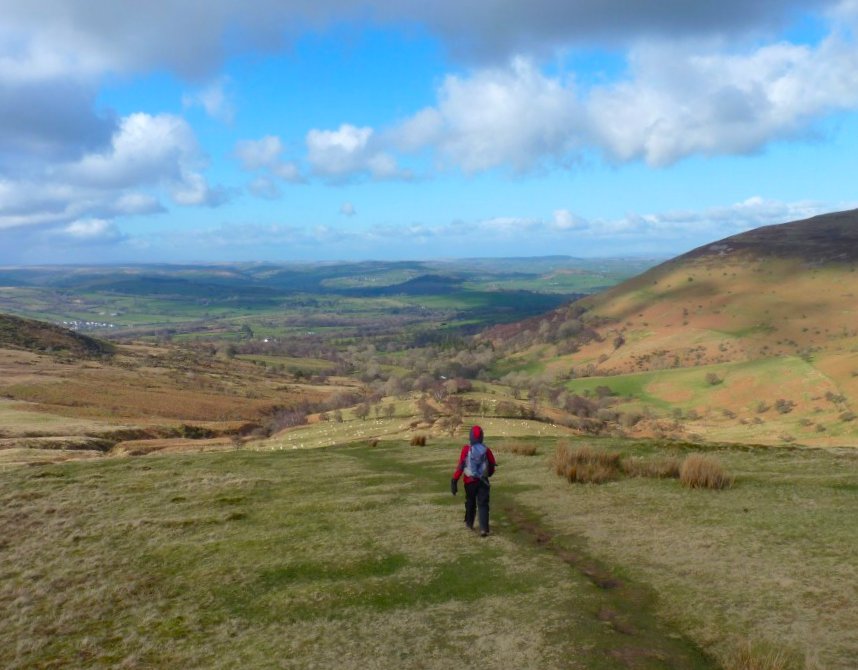 After a wonderful few minutes resting by the lake in the sunshine we set off back down the hill.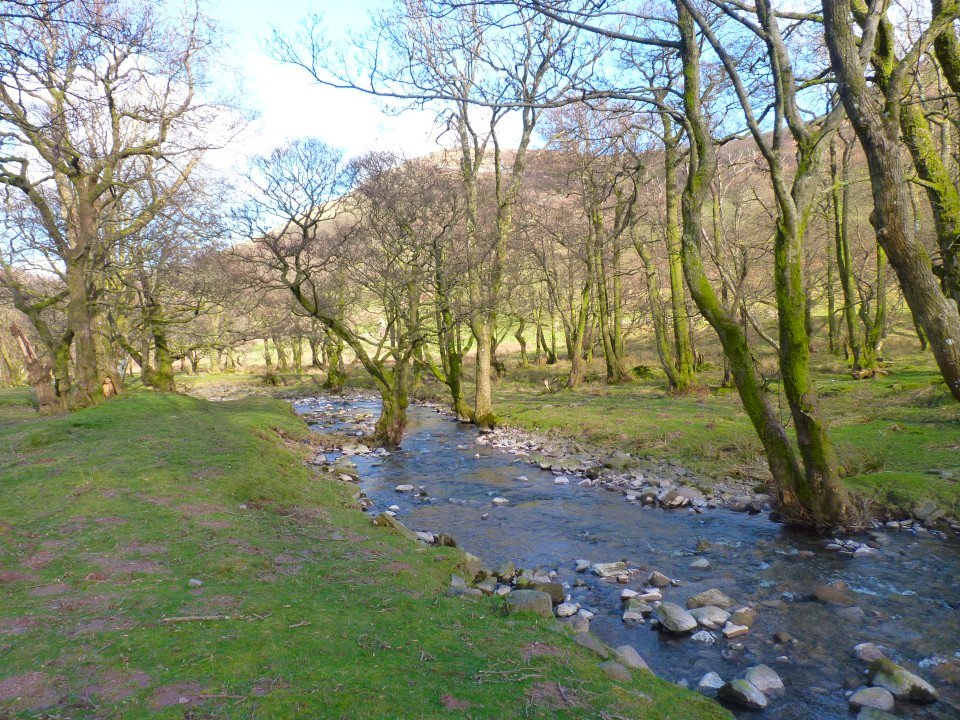 The lower reaches of Cwm Llwch.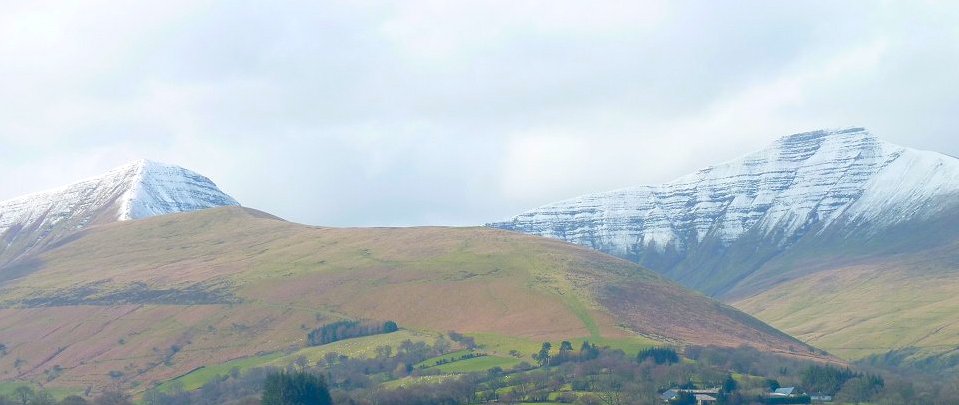 Monday was a duller day but still not bad for March. We once again made for Bryn Teg but this time we were heading for Fan y Big along the good path that can be seen on the left of the hill.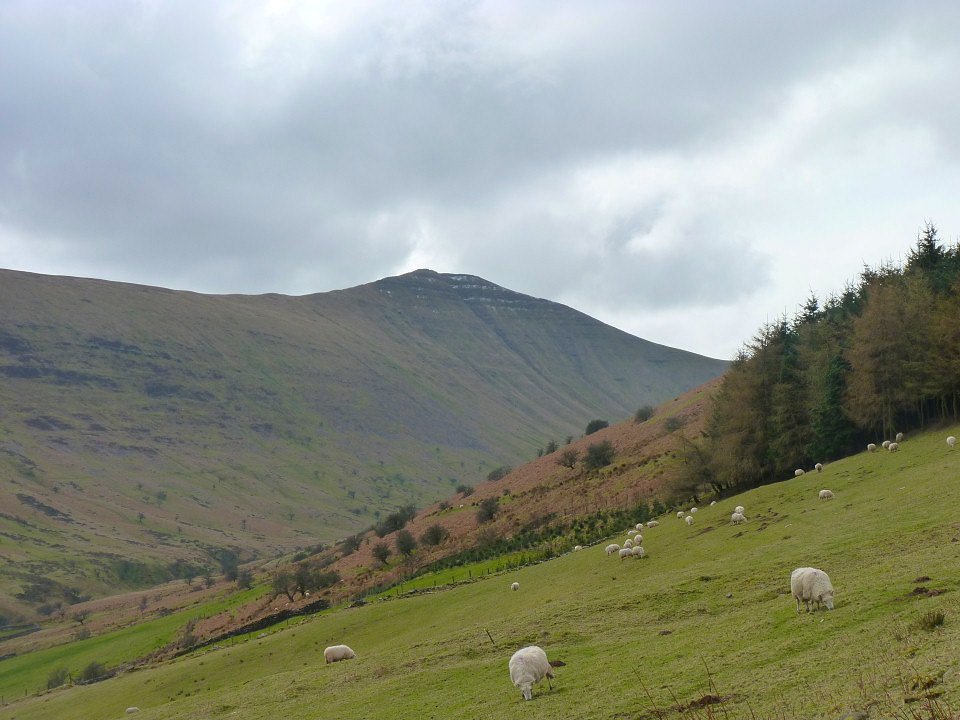 Fan y Big.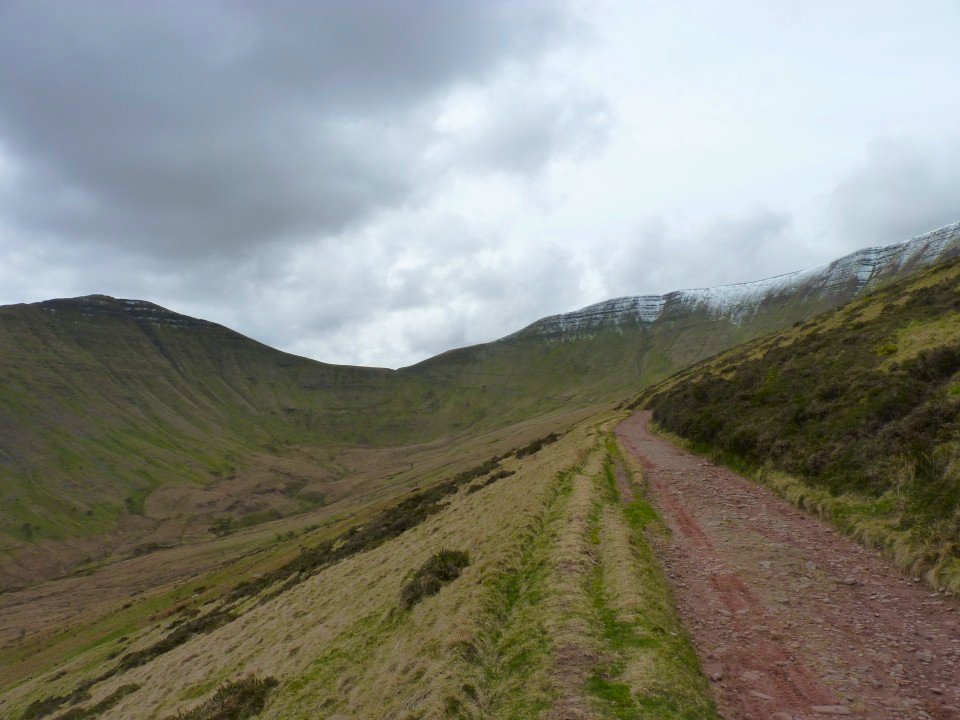 Our path takes us up to the notch of Bwlch ar y Fan.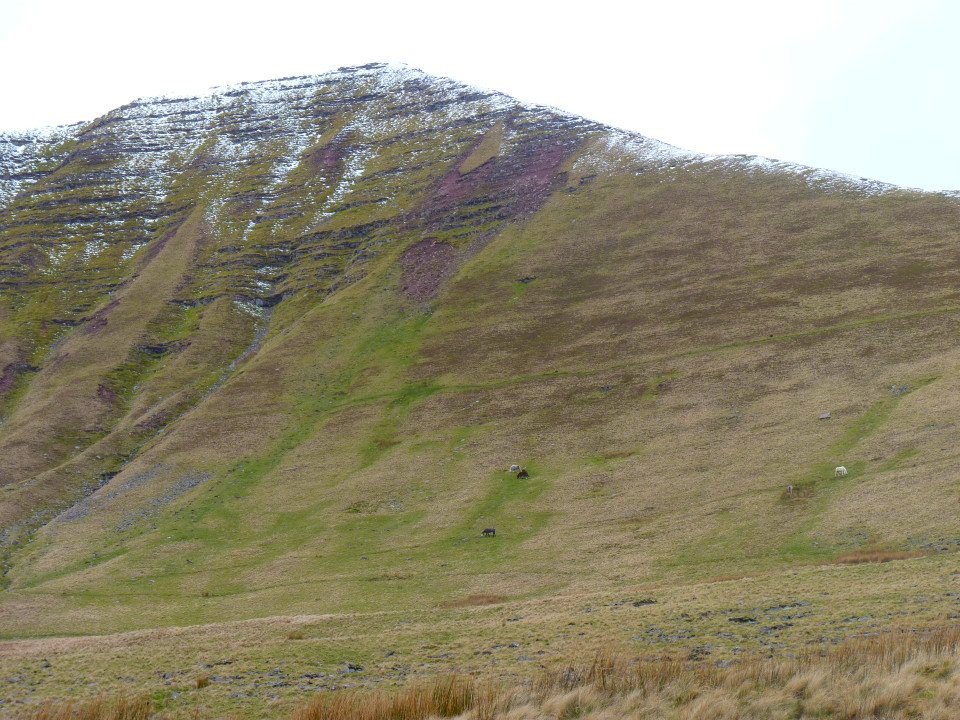 More wild ponies this time on the flanks of Cribyn.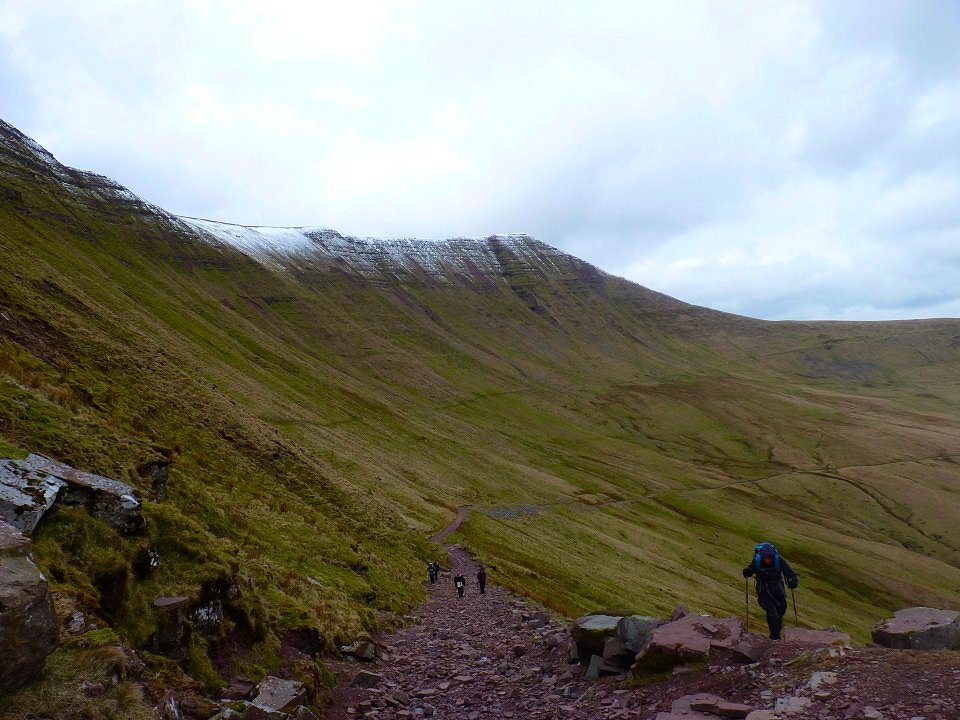 Nearly at the Bwlch.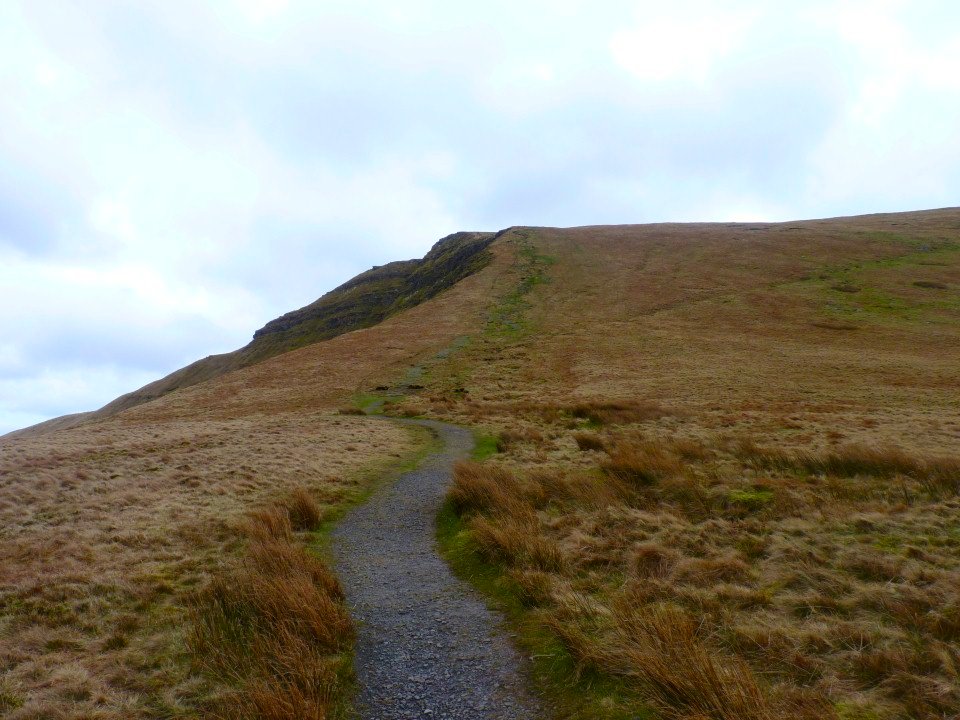 The climb up to Fan y Big.
The "diving board" on Fan y Big It was too windy for anyone to risk standing on it today.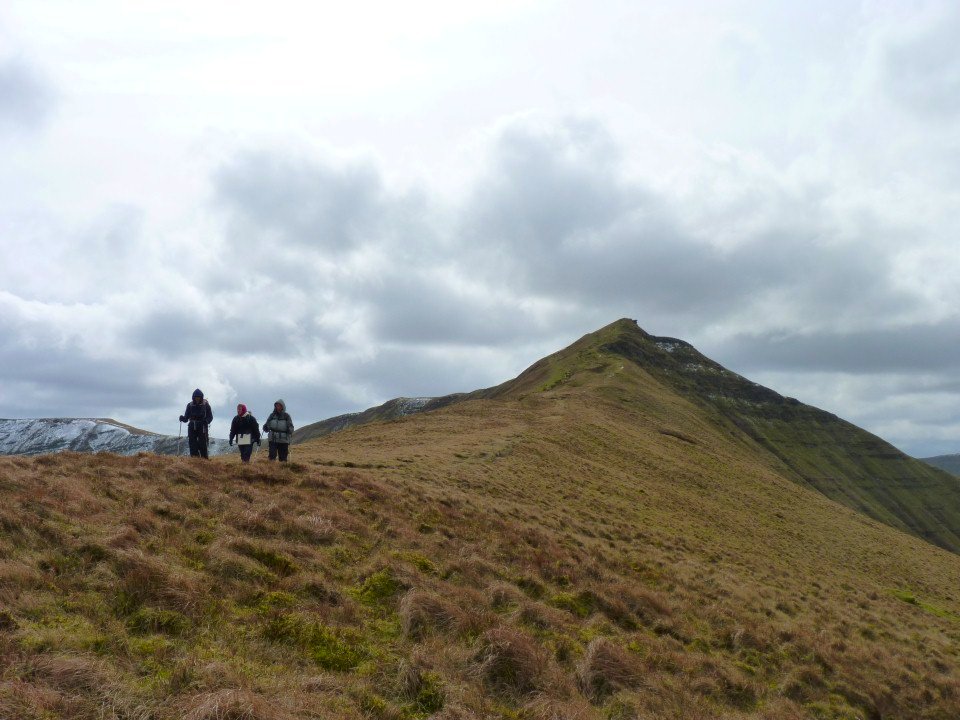 A look back up from Cefn Cyff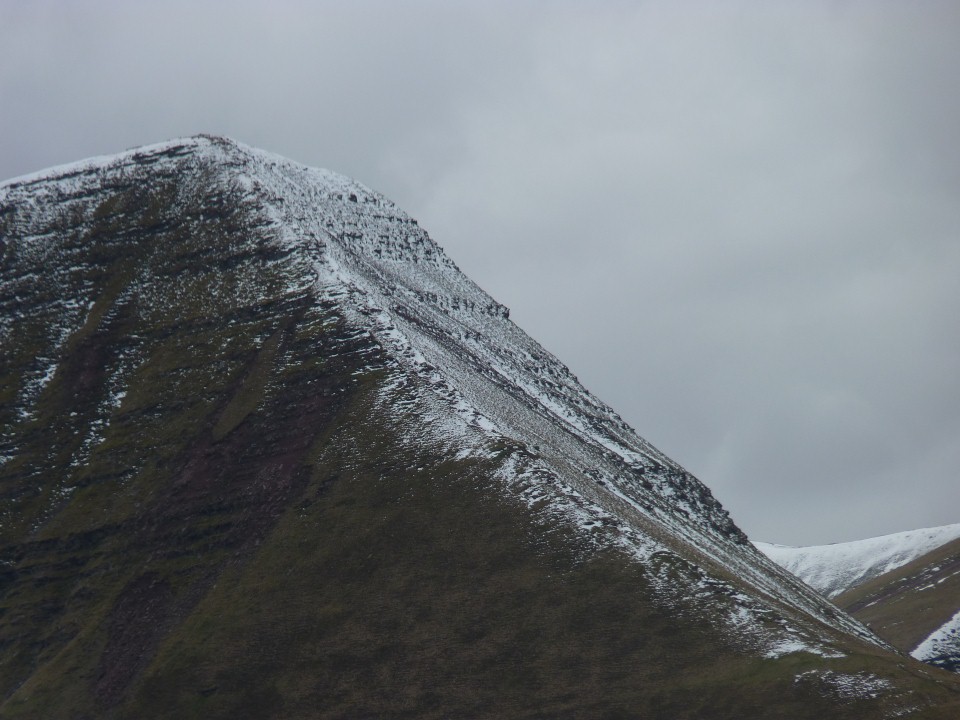 There seems to be a lot less snow on Cribyn than yesterday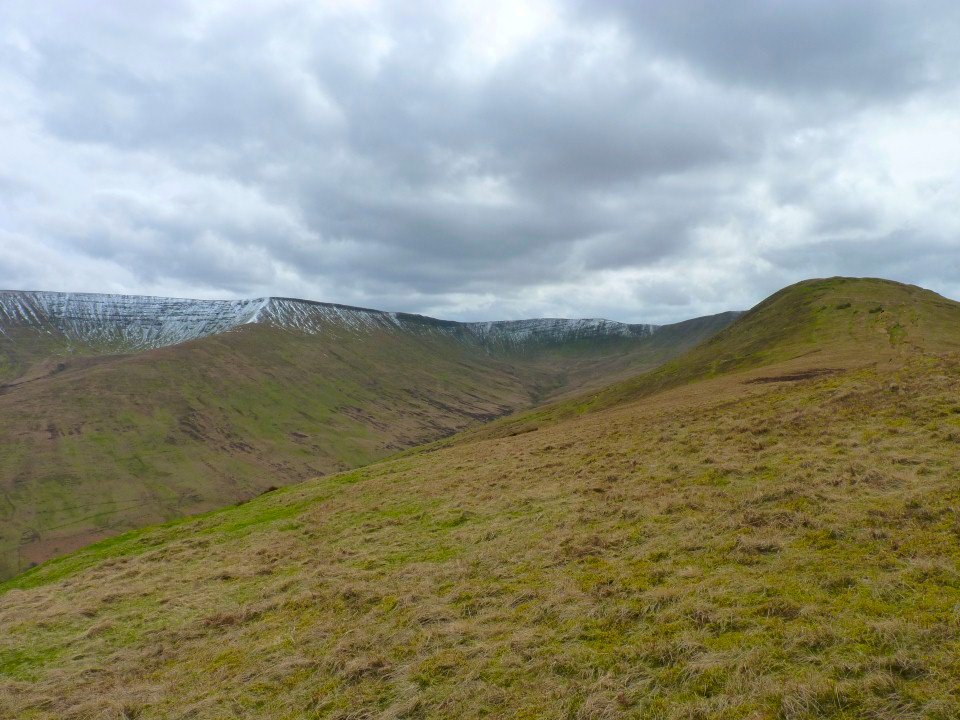 A look over to Cwm Oergwm.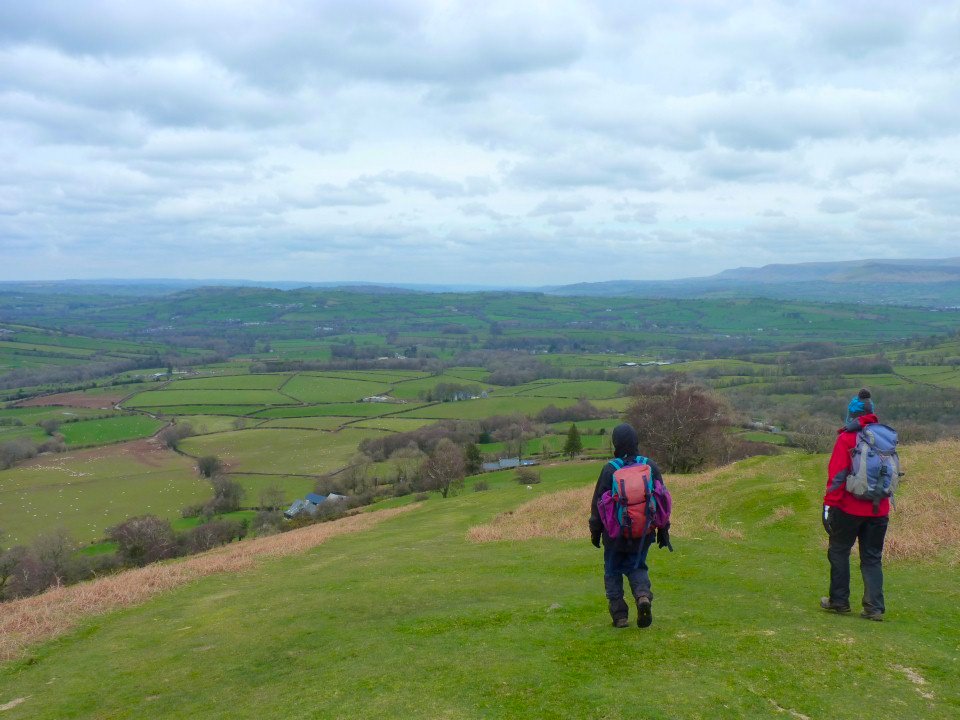 nearly back to the car now and after tea the long drive home