WWW.KARLSWALKS.CO.UK
PICTURES AND TRIP REPORTS FROM MY WALKS IN THE ENGLISH LAKE DISTRICT
---
20th July 2014
Rosthwaite Fell and Glaramara by Big Stanger Gill
Route. Stonethwaite - Big Stanger Gill - Bessyboot - Rosthwaite Cam - Combe Door - Glaramara - Thornythwaite Fell - Stonethwaite (about 6.5 miles 2300ft ascent)
Lynn and myself met April and Beefy for a walk up the brilliant Stanger Gill route to Bessyboot and up to Glaramara. We had intended walking the full ridge to Allen Crags and back along Langstrath but the heat was such that we ended up just coming back down via Thornythwaite Fell which is still a lovely round.
Walking along the track by the campsite. The path up the fell starts across from the campsite access gate.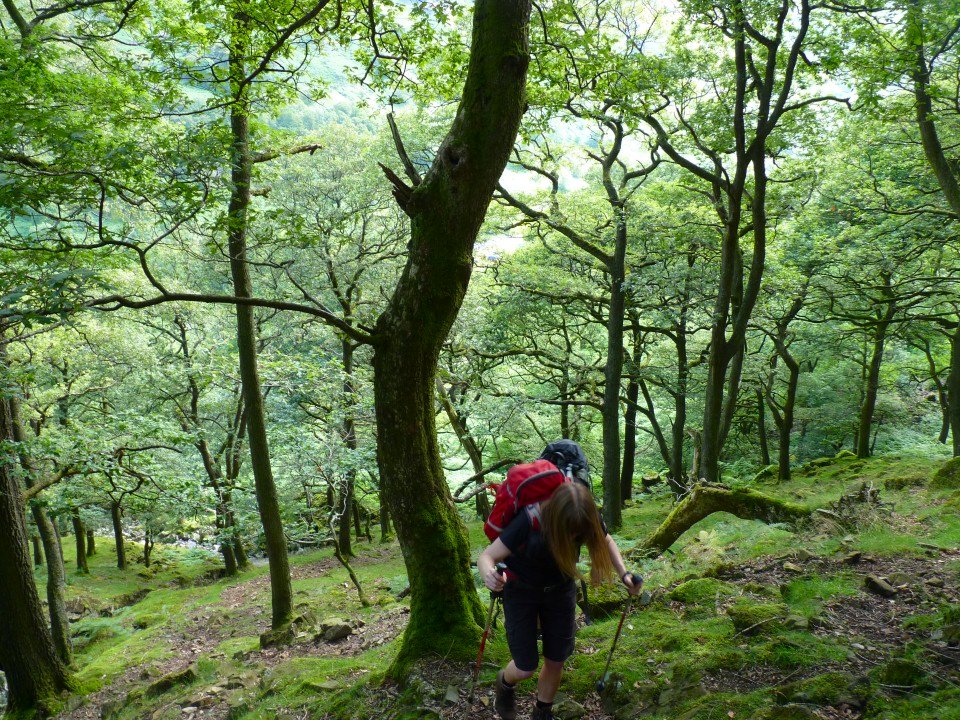 The path then climbs steeply through the trees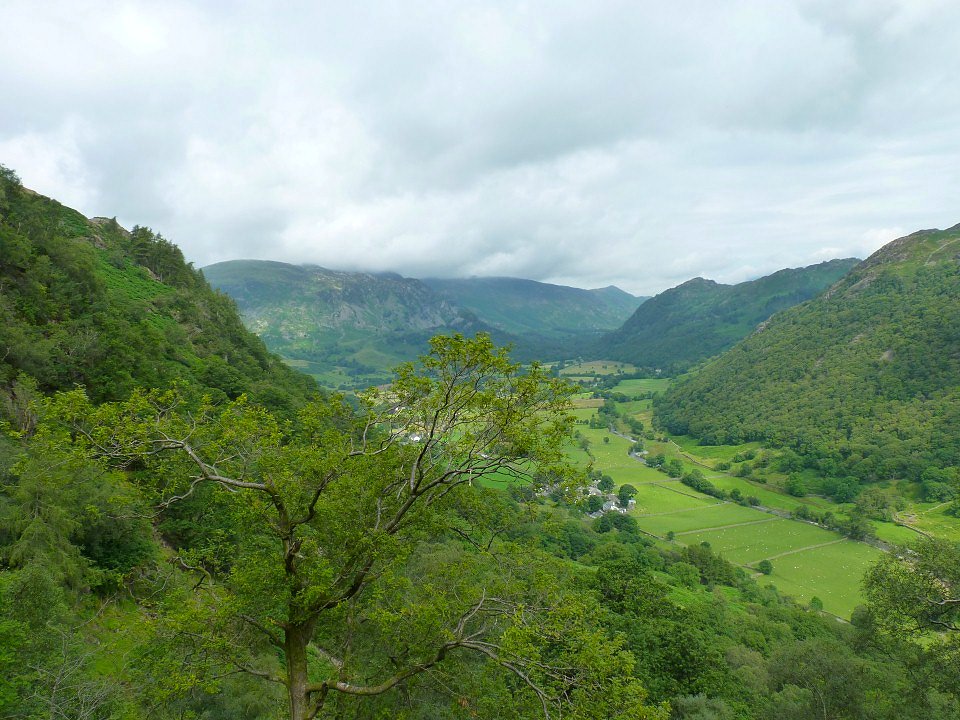 Until a beautiful view of Borrowdale is revealed.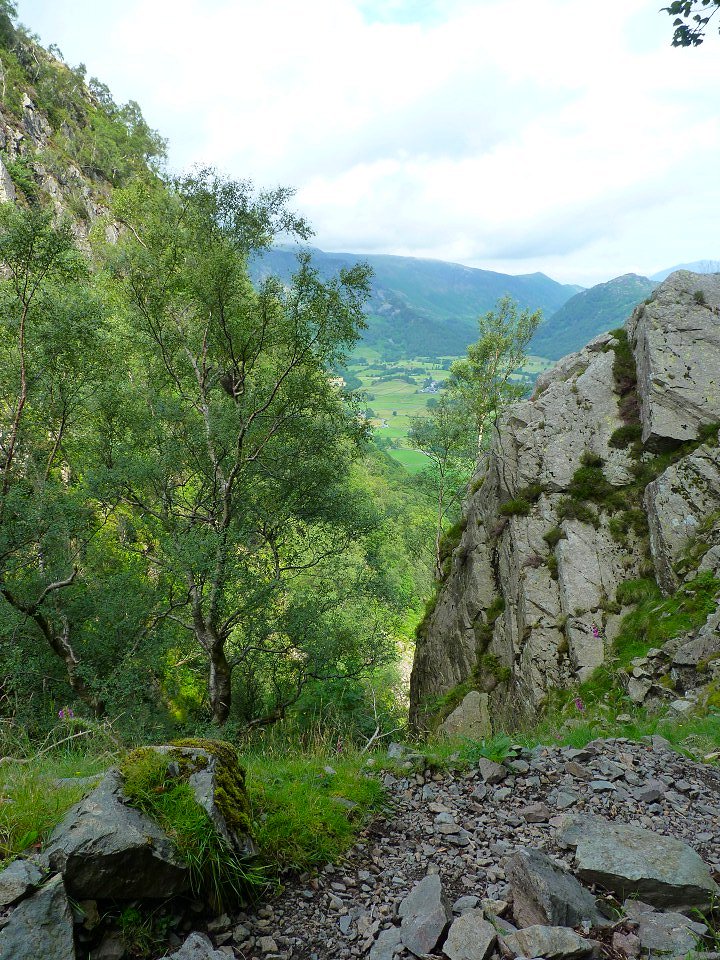 The going is quite tricky in places and I would always prefer to climb rather than descend this type of path.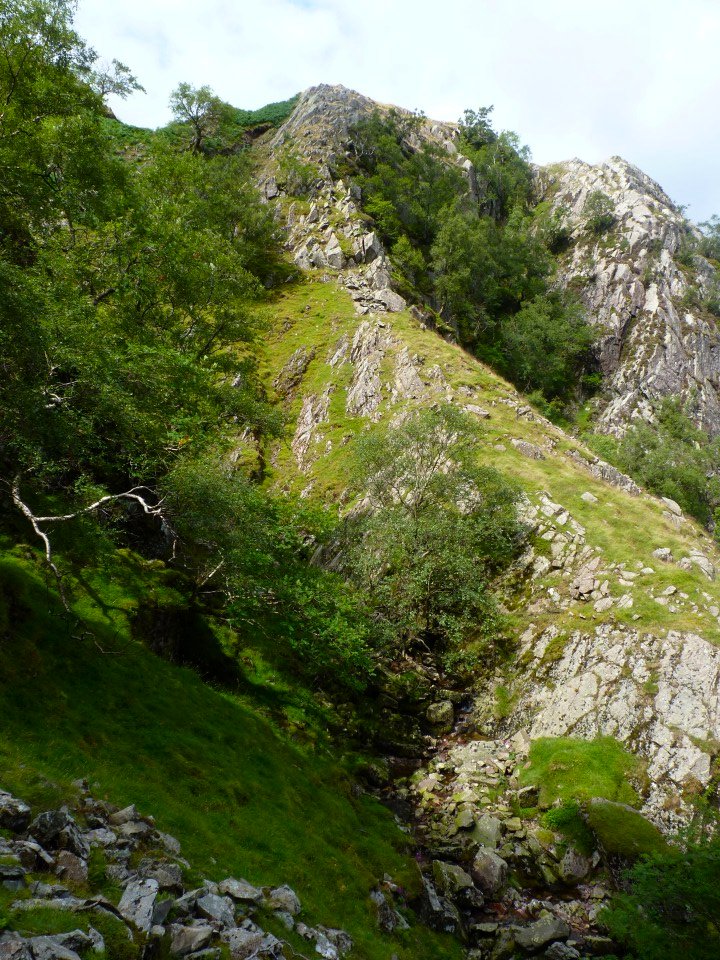 I think this is Hanging Haystack. But whatever it's called we filed it away as an exciting looking scramble route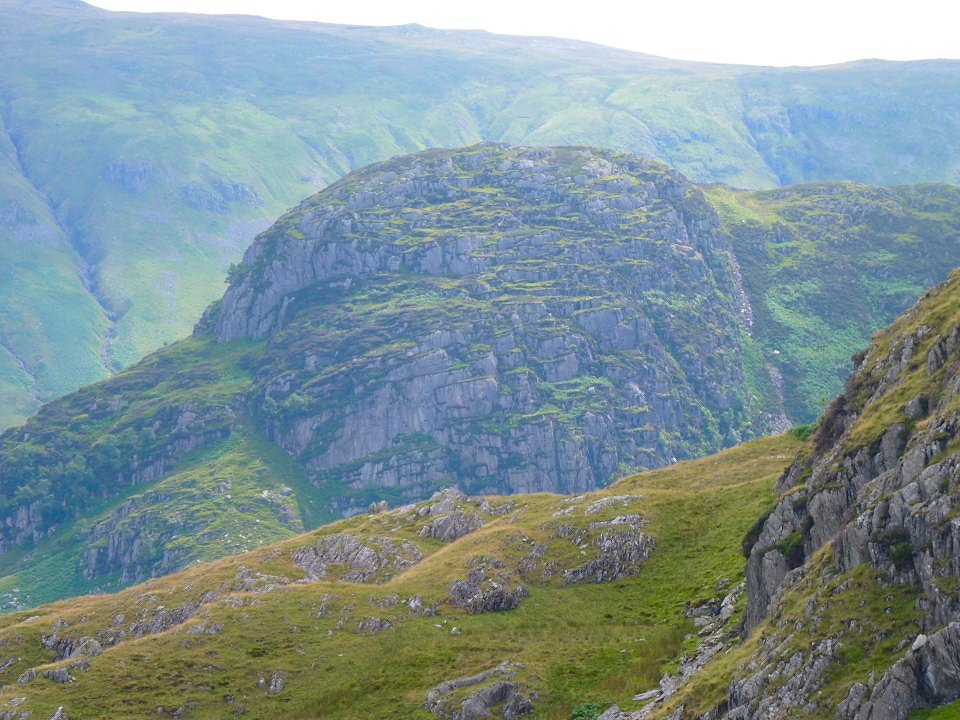 Looking across to one of my favourite places in the Lakes: the heather terraces on Eagle Crag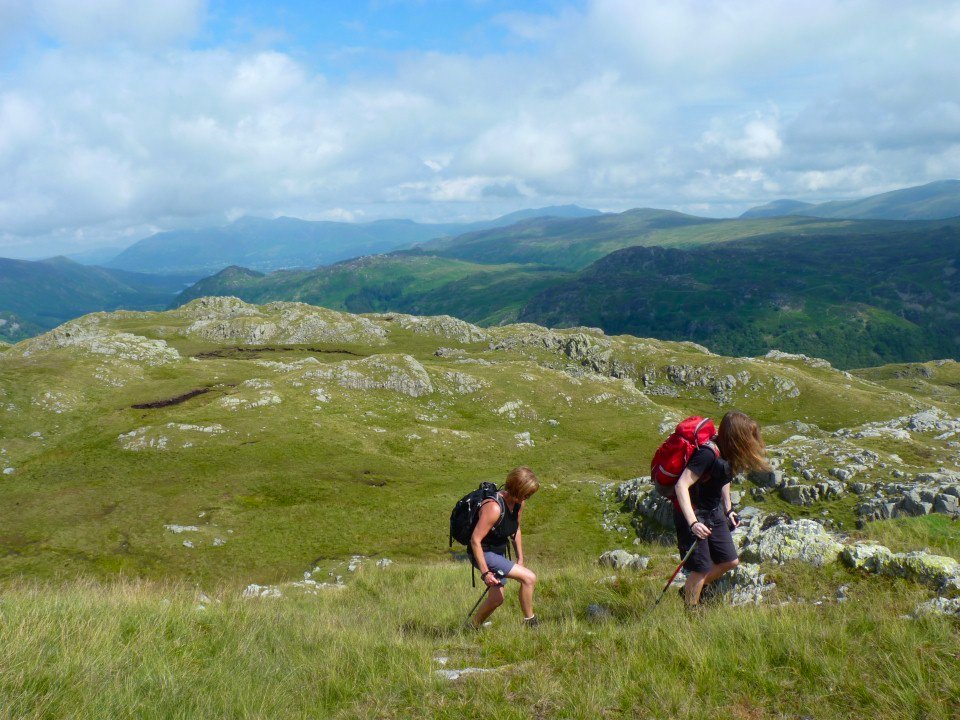 Lynn and April reach the top of Bessyboot. It was absolutely boiling now and we were glad of a rest after the hard climb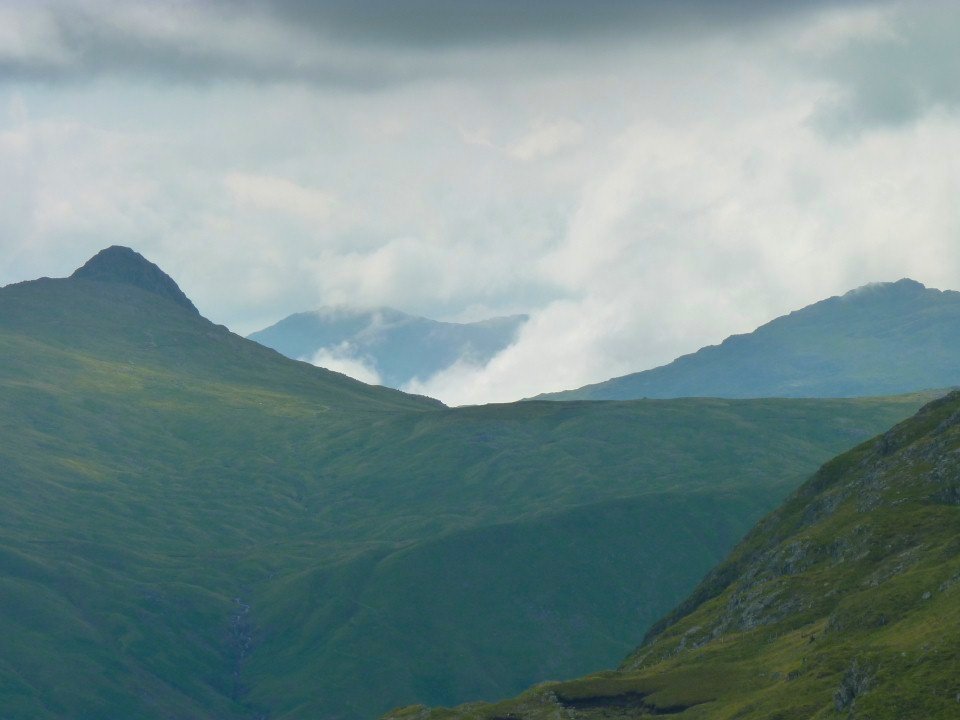 As it often does the cloud gathers at the head of Langdale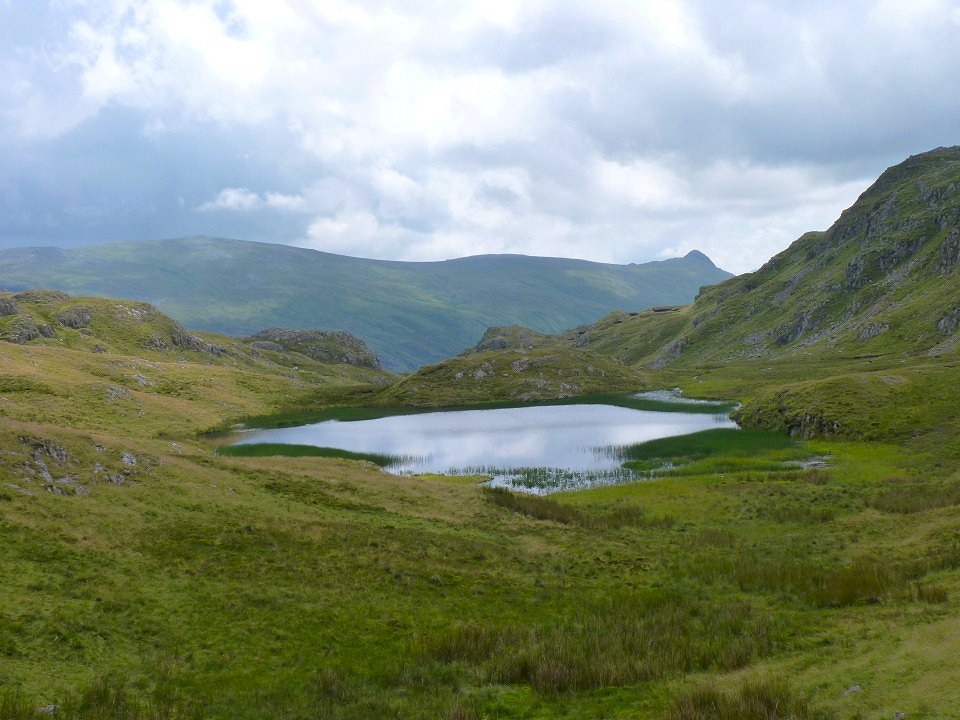 Tarn at Leaves has been invaded by a green weed.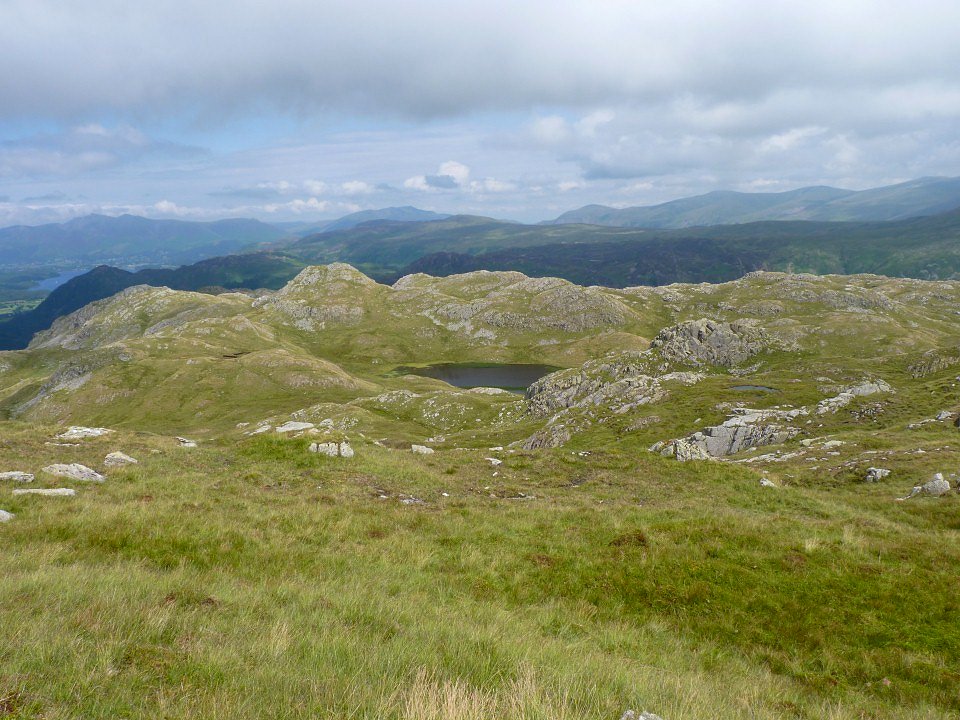 We headed for Rosthwaite Cam next. This is the view back to the tarn with Bessyboot behind.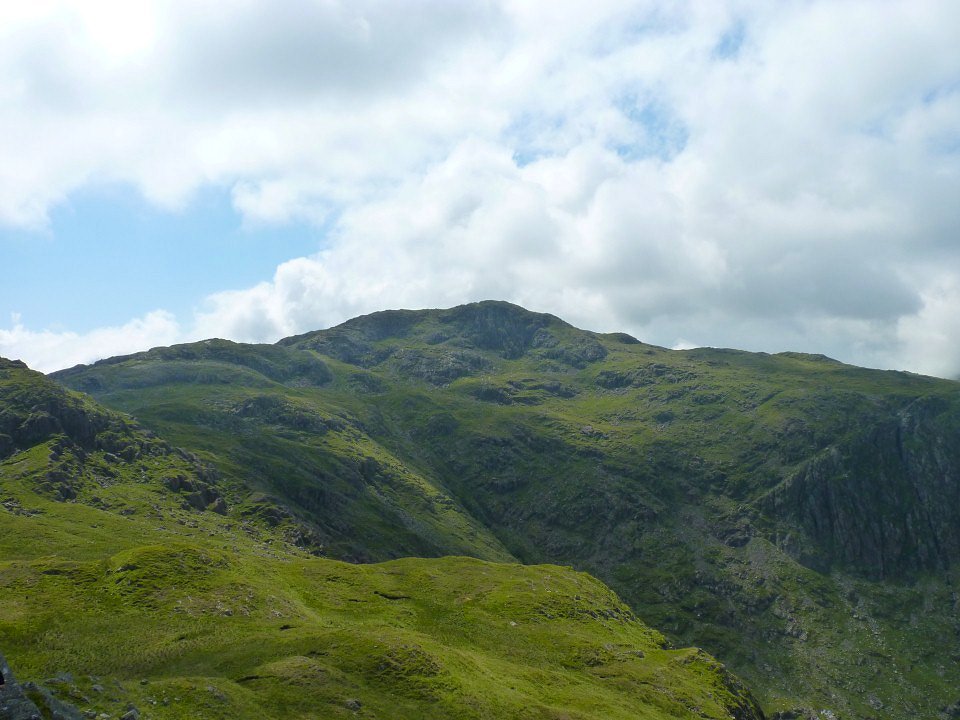 Looking up to Combe Head from Rosthwaite Cam.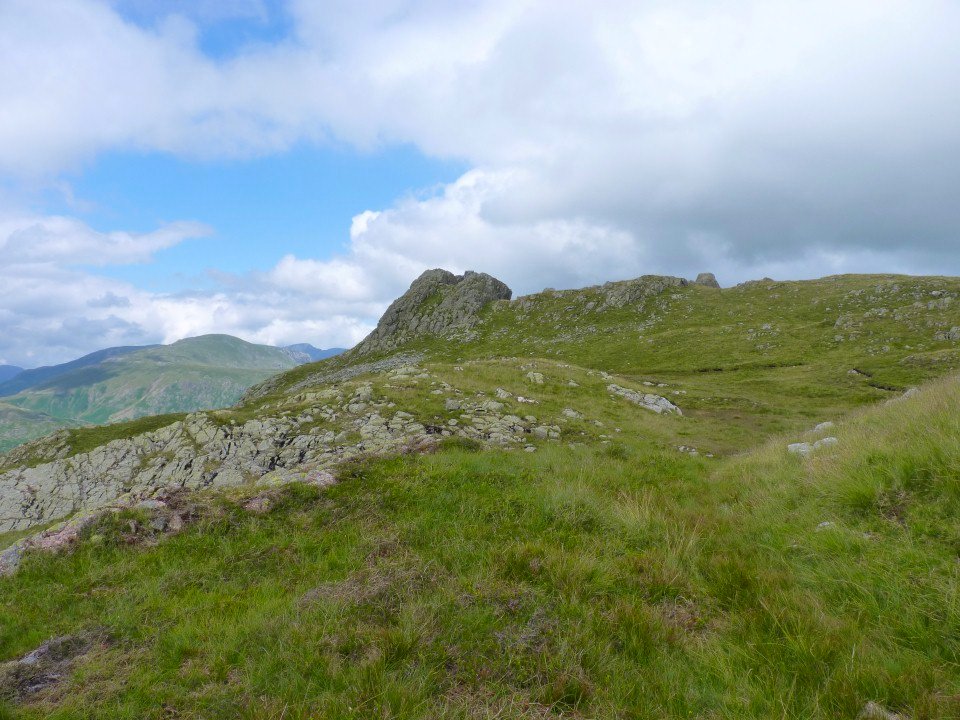 Rosthwaite Cam..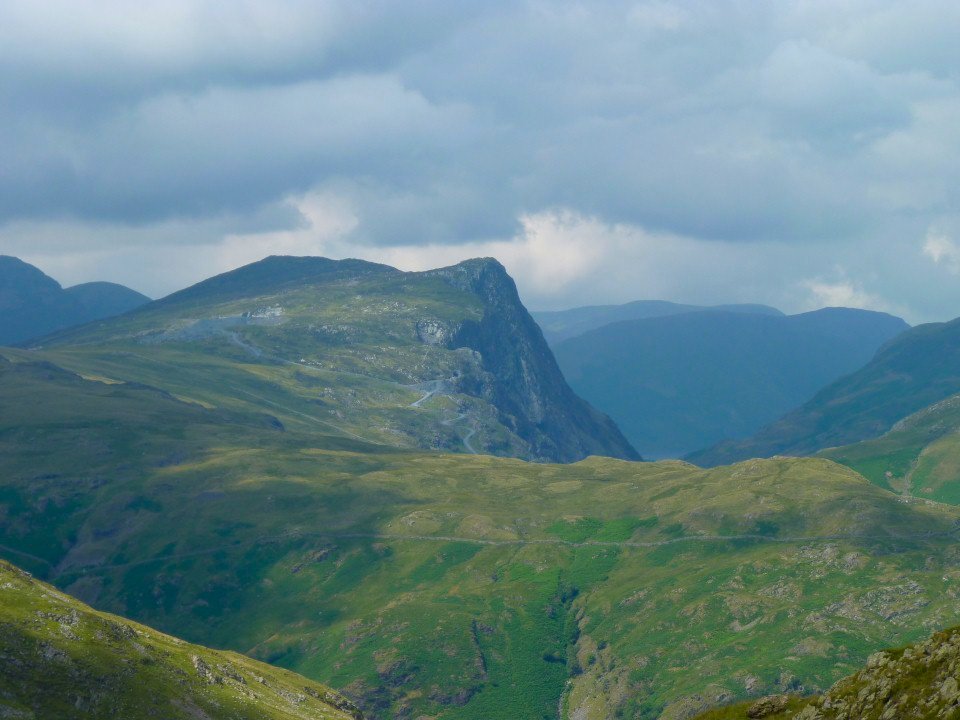 Zooming in a bit on Honister Crag with the mine road visible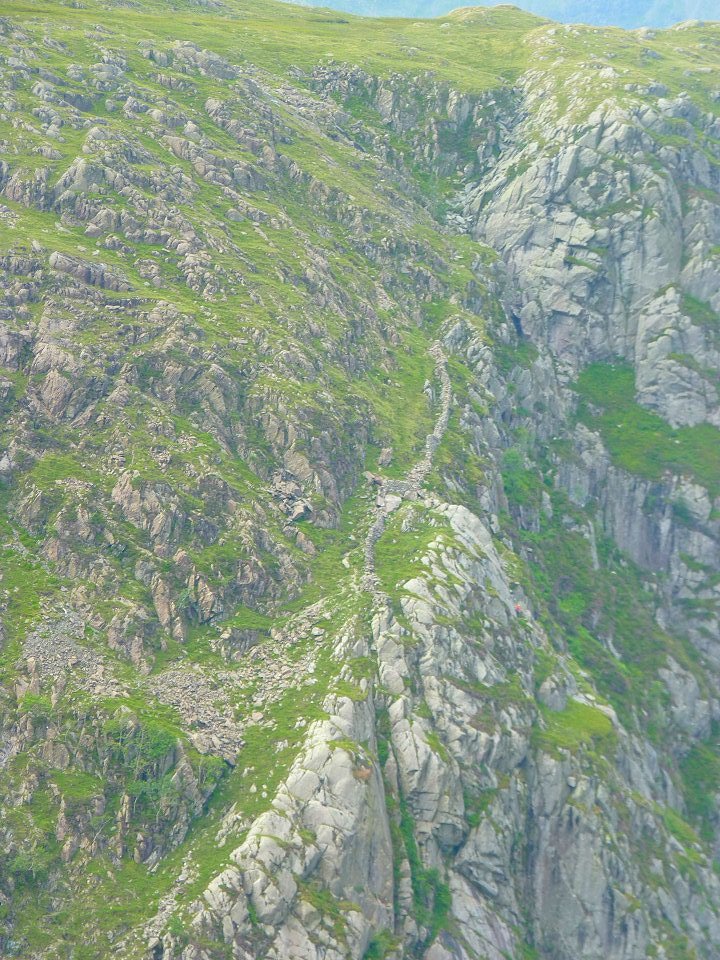 April pointed out the rake up by Raven Crag which she and Beefy had done earlier this year.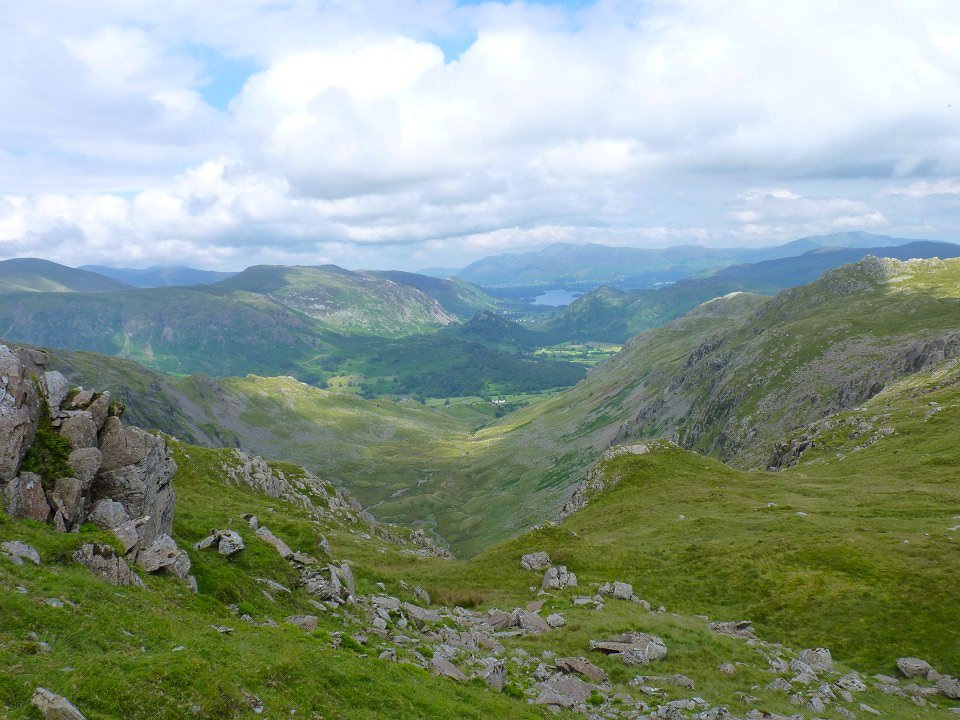 Near the bottom of Combe Door now looking down through Borrowdale to Derwentwater and Keswick with Skiddaw behind.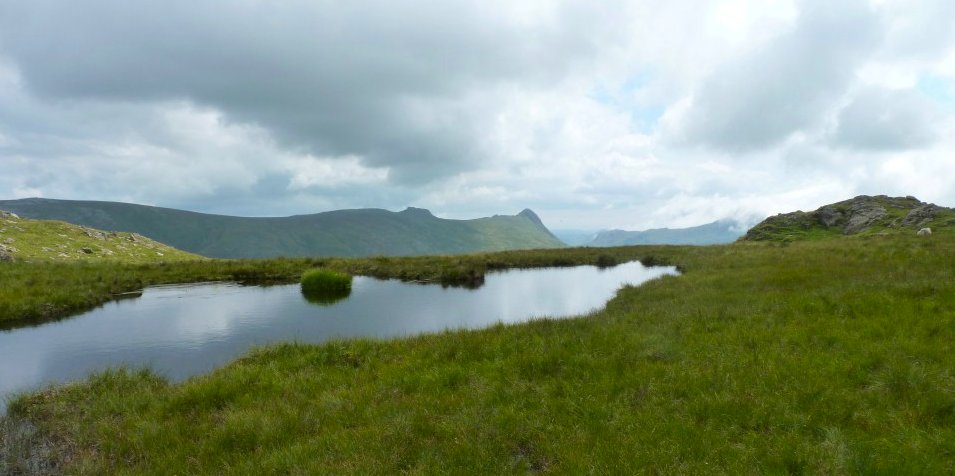 The Langdale Pikes from the top of Combe Door.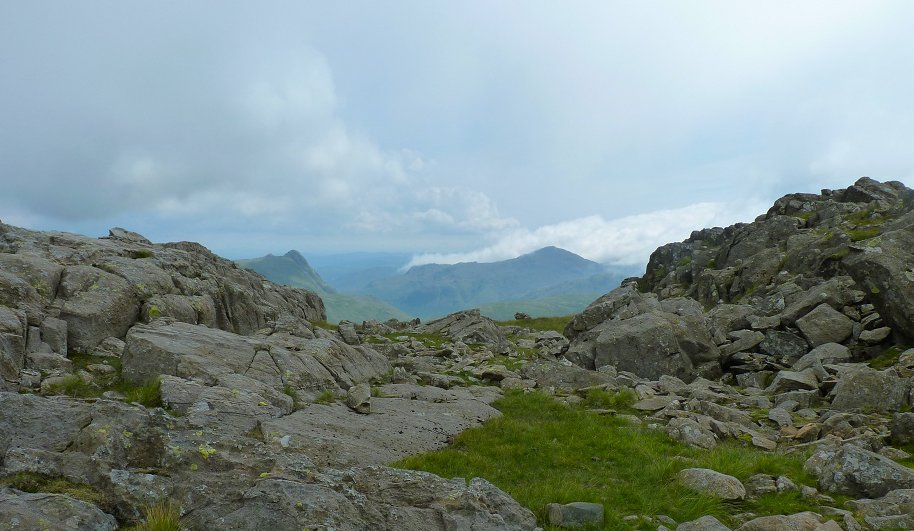 On Glaramara now and the cloud has moved over on to the Coniston fells leaving Pike O' Blisco visible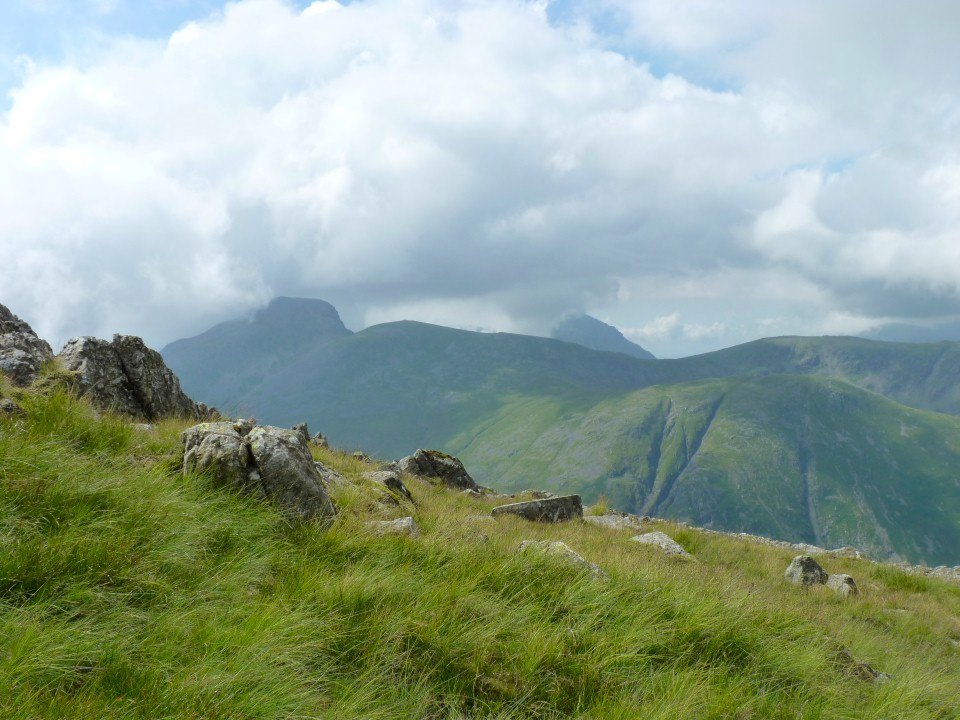 Great Gable on the left and Pillar bothered by a bit of cloud.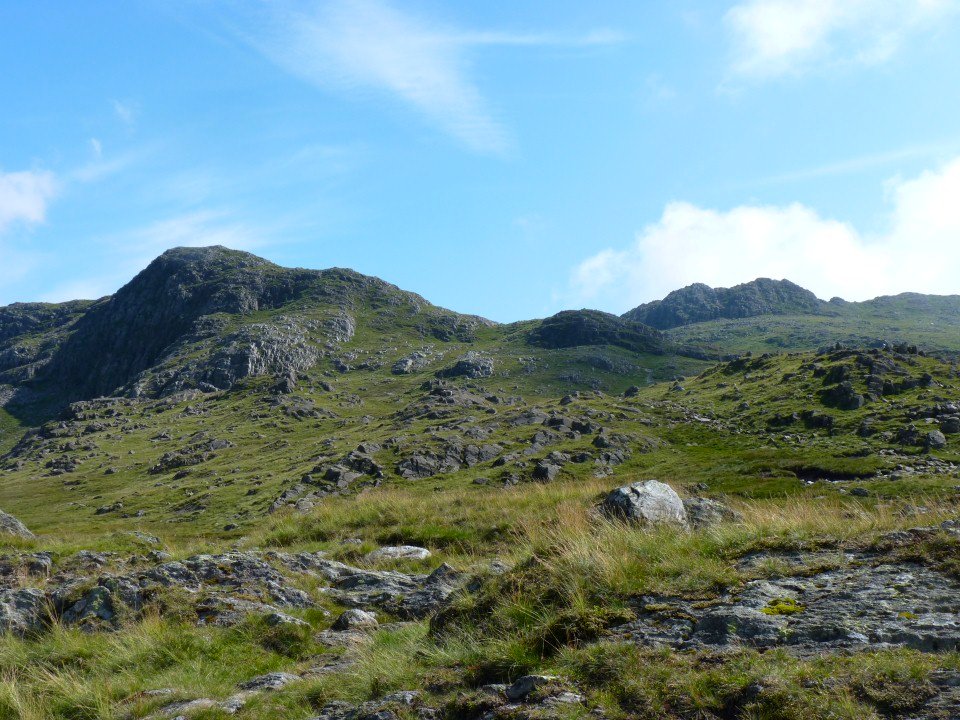 Looking back to Glaramara and Combe Head.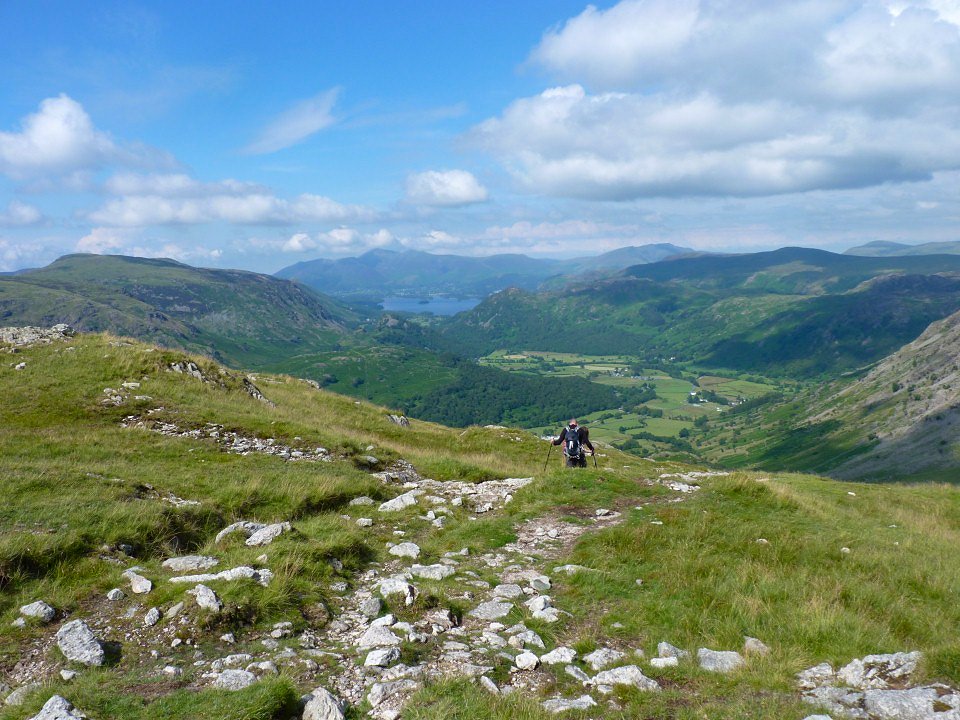 Heading down over Thornythwaite Fell.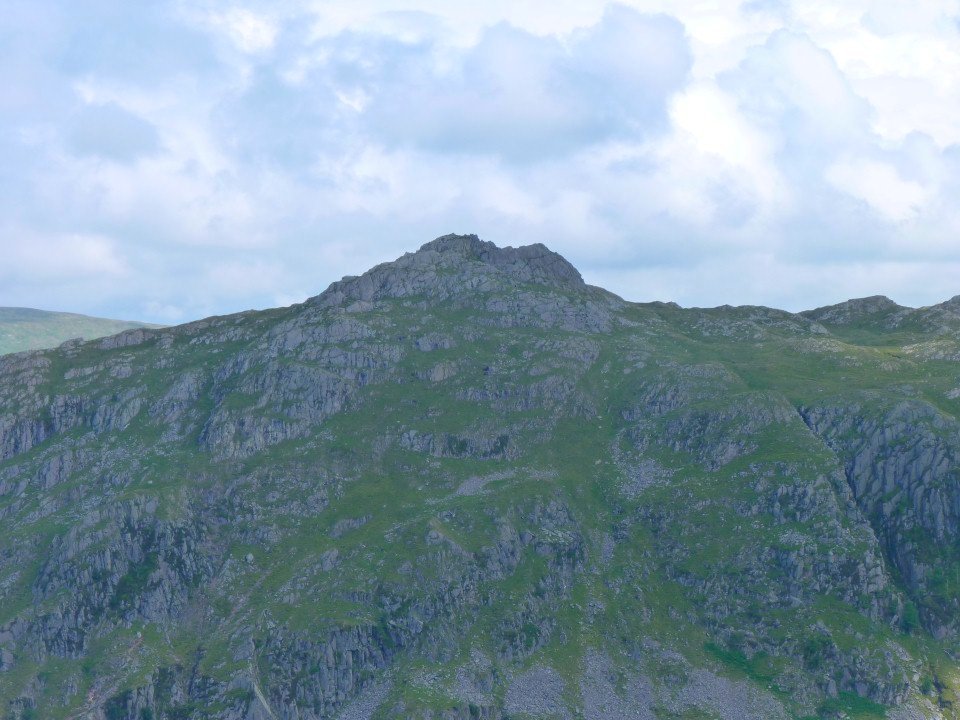 Rosthwaite Cam from Thornythwaite.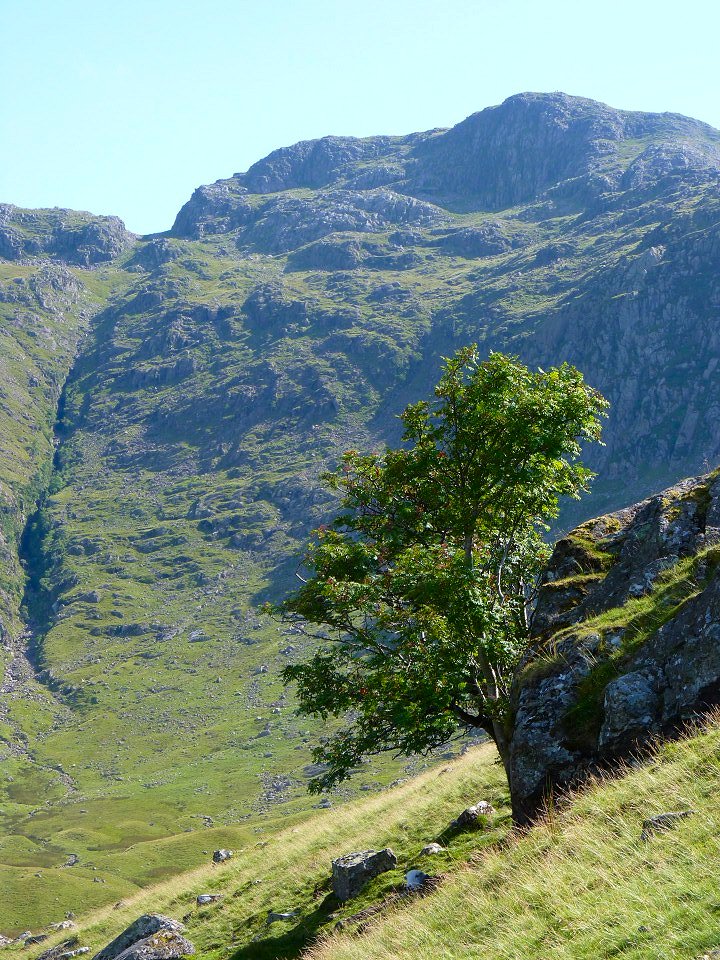 Combe Head with Combe Gill leading up to Combe Door to the left.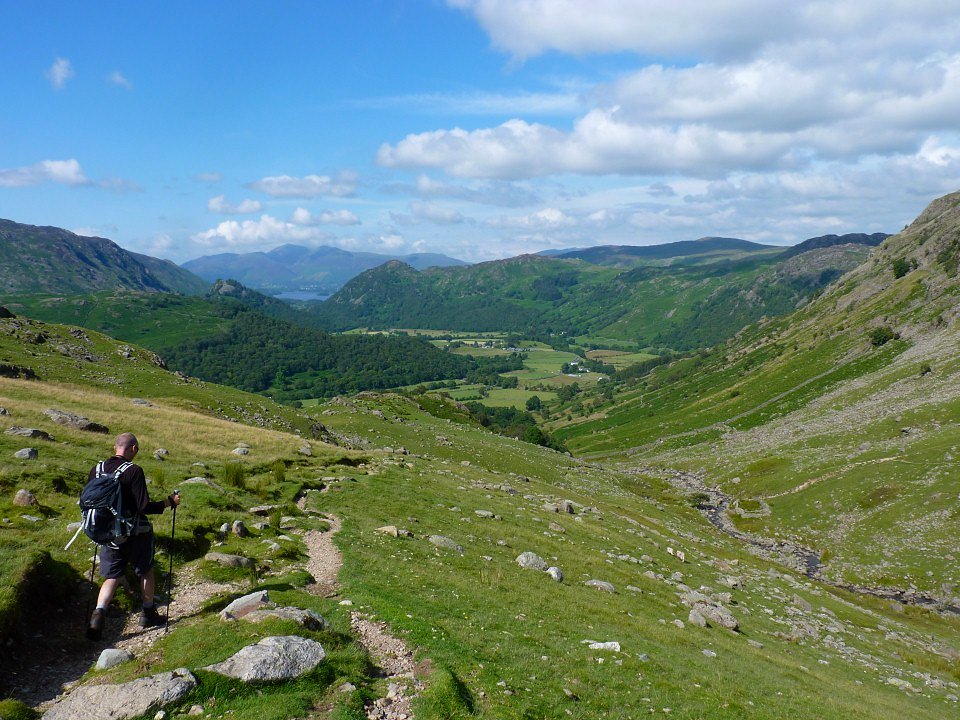 It was a lovely afternoon but still very warm.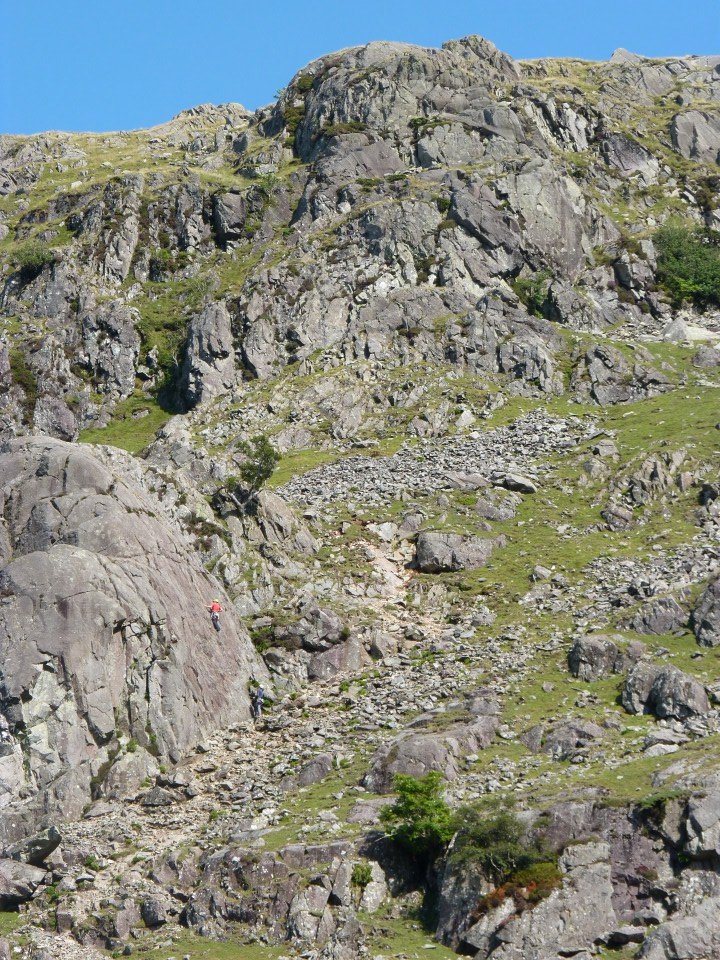 Climbers on the crags across the Combe.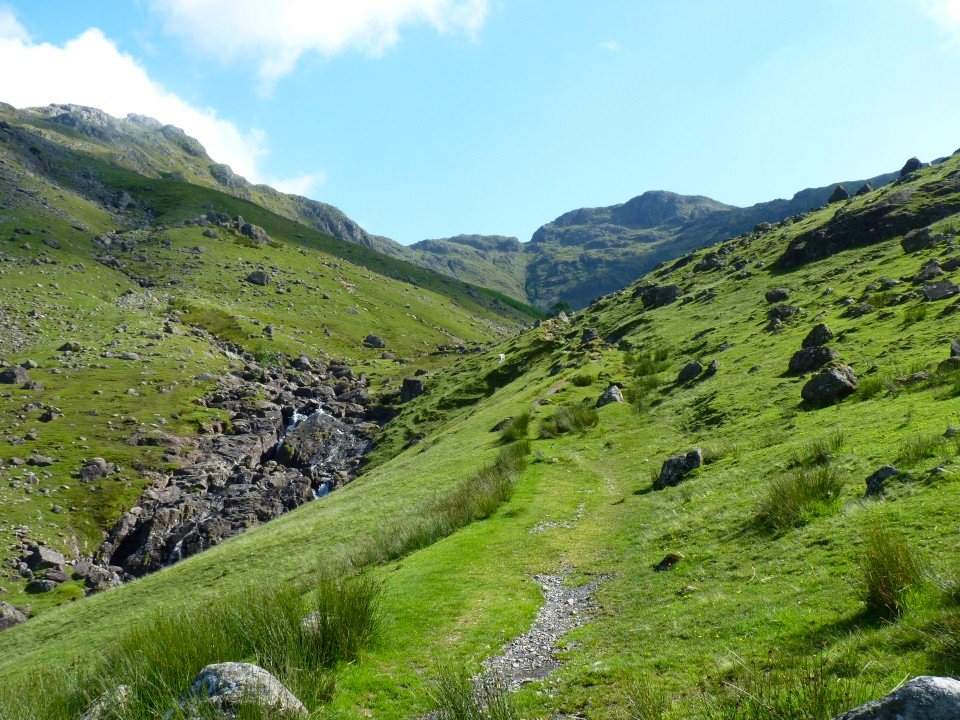 A last look back from the intake wall.