WWW.KARLSWALKS.CO.UK
PICTURES AND TRIP REPORTS FROM MY WALKS IN THE ENGLISH LAKE DISTRICT
---
13th July 2014
Birkett bagging on the central ridge
Route. Dobgill car park - Harrop tarn - Birk Crag - Wythburn Fell - Ullscarf - Standing Crag - Blea Tarn Fell - Watendlath Fell - Shivery Knott - Middle Crag - Fisher Crag - Brown Rigg - Harrop Tarn - Dobgill car park (about 9.5 miles 2300ft ascent)
Sue and I met up with Helen and Catherine ( and her three border collies) for a bit more Birkett hunting today and a chance to visit the lovely Harrop tarn and walk the ridge above Wythburn.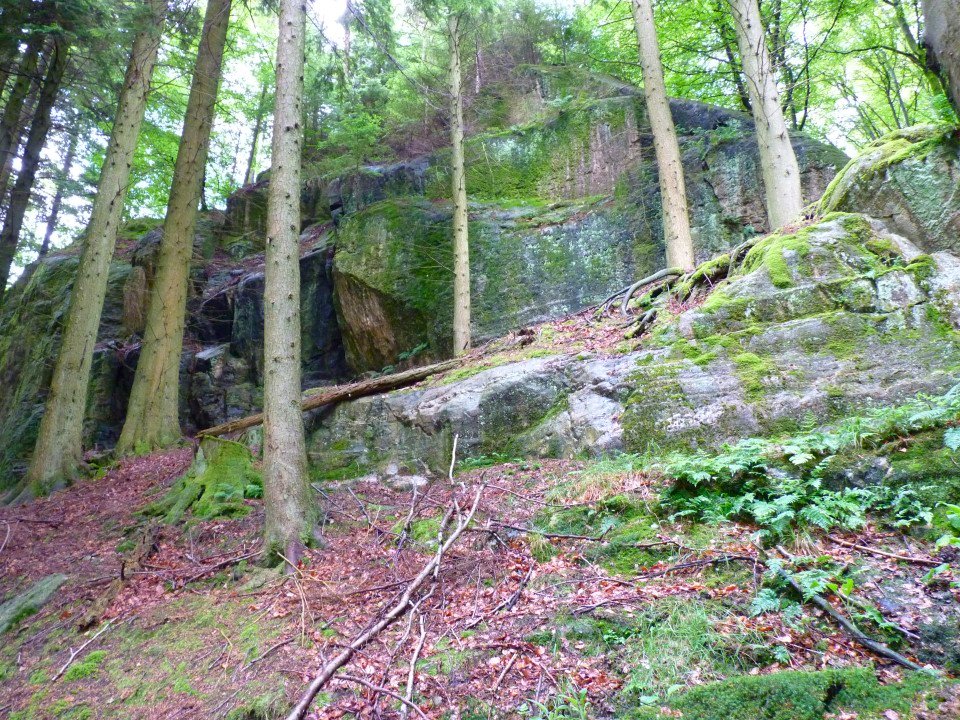 The path starts from the back of the car park and climbs up through the trees.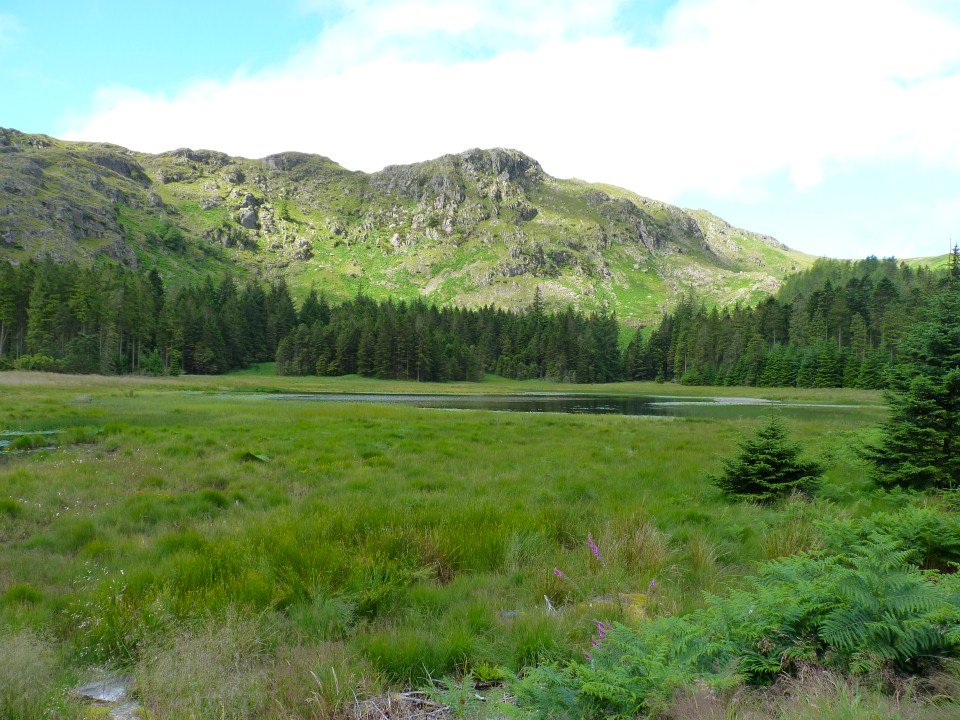 After about 20 minutes you reach the lovely Harrop tarn. It's just a pity it is being allowed to shrink.
We diverted up to the small bump of Birk Crag from where we got great views of Steel Fell (R) and Seat Sandal to the south.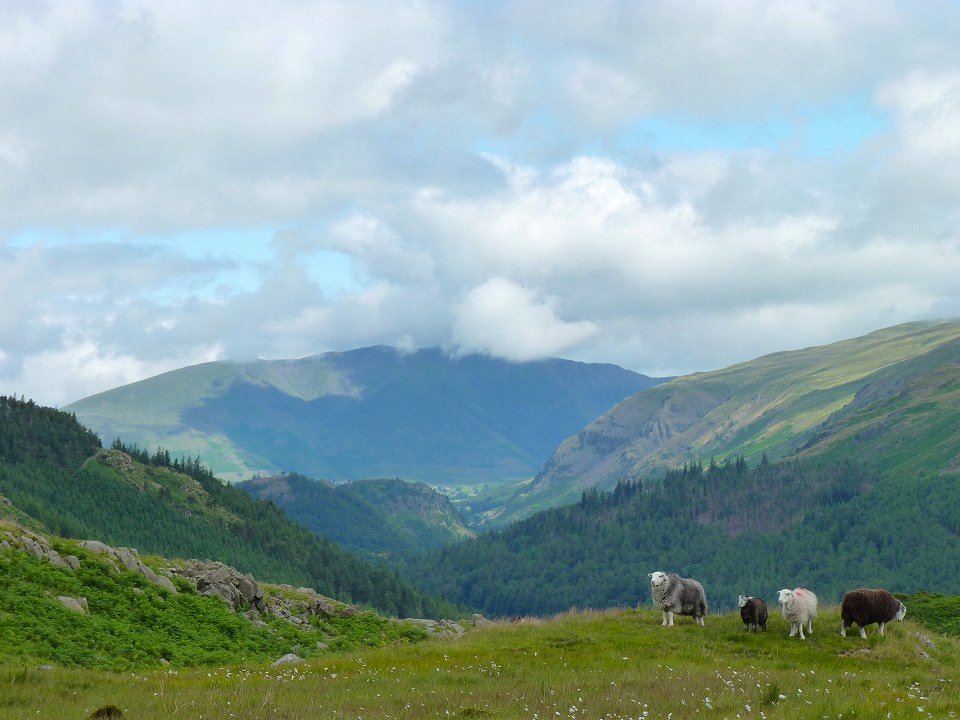 And Blencathra to the north.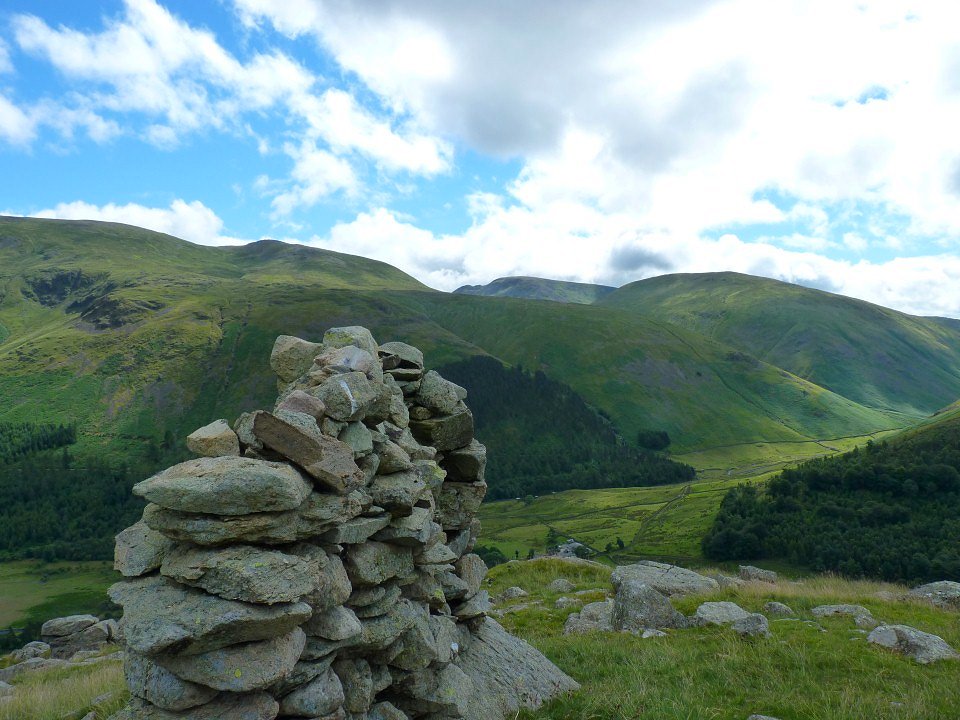 The Beacon as marked on the map is actually a very short wall..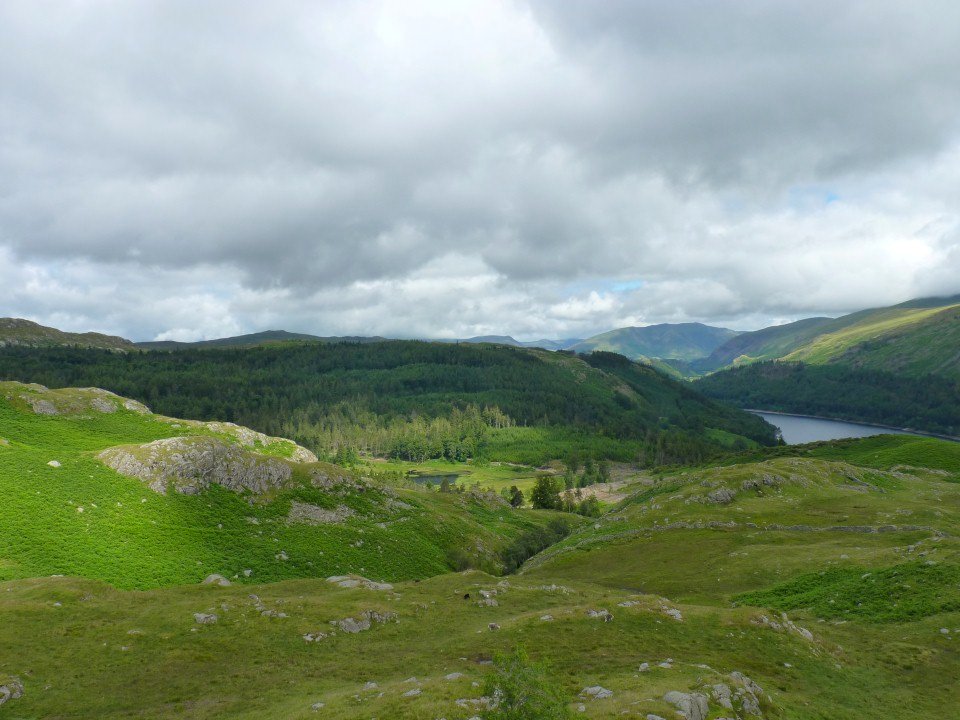 Looking down on Harrop tarn from the start of the climb up the ridge.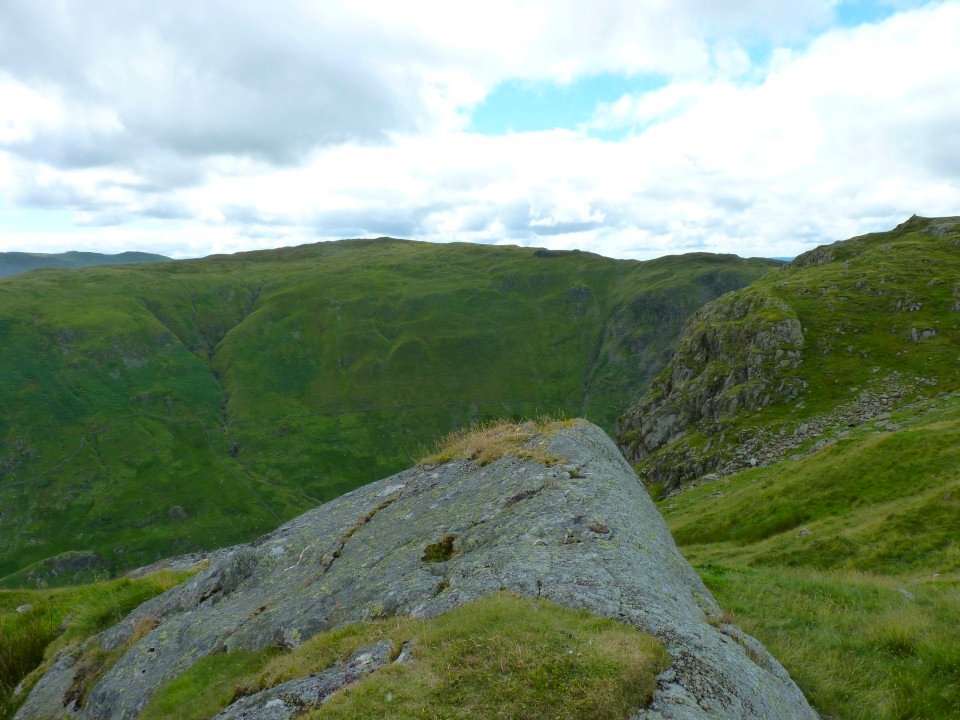 Looking across to Dead Pike on Steel Fell from Wythburn Fell.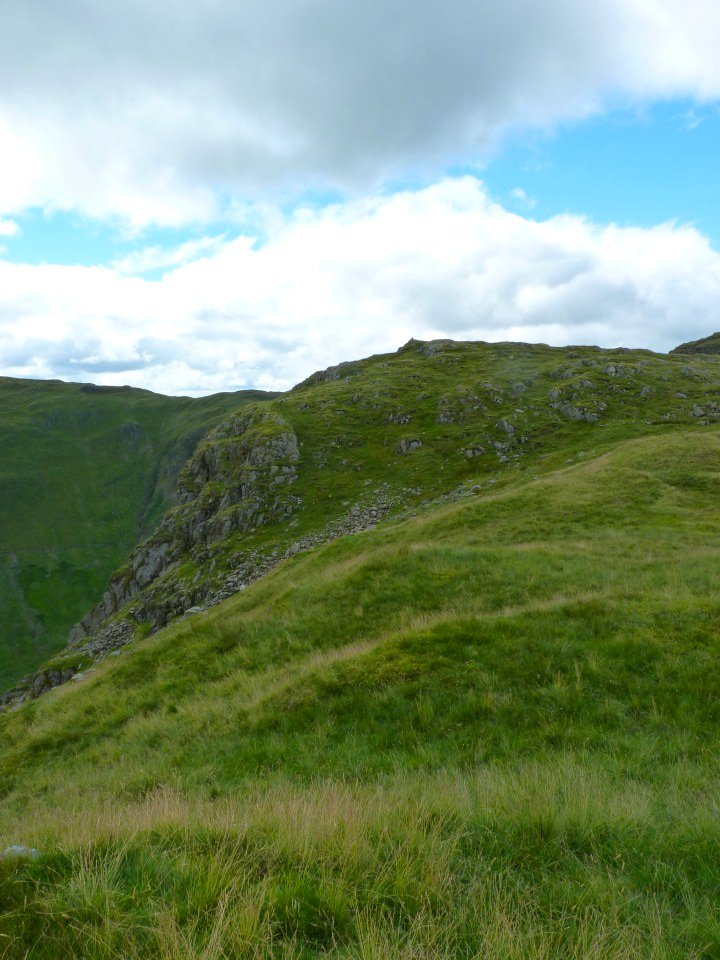 We followed all the high points on the ridge including the unnamed cairned top at 515 meters.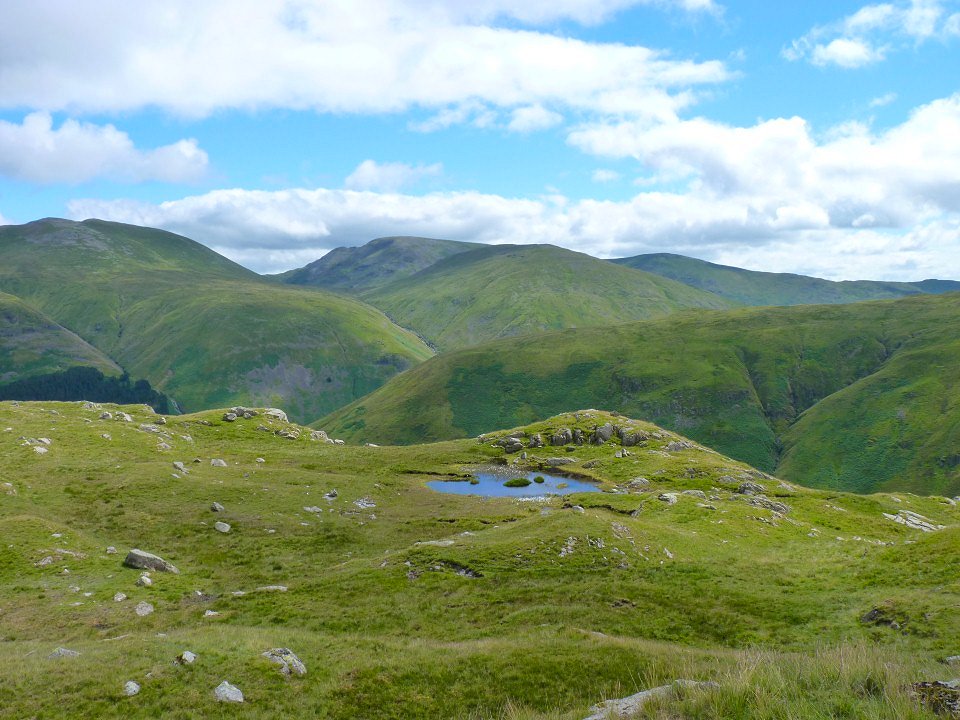 We thought this was a lovely ridge dotted with small tarns and rocky outcrops.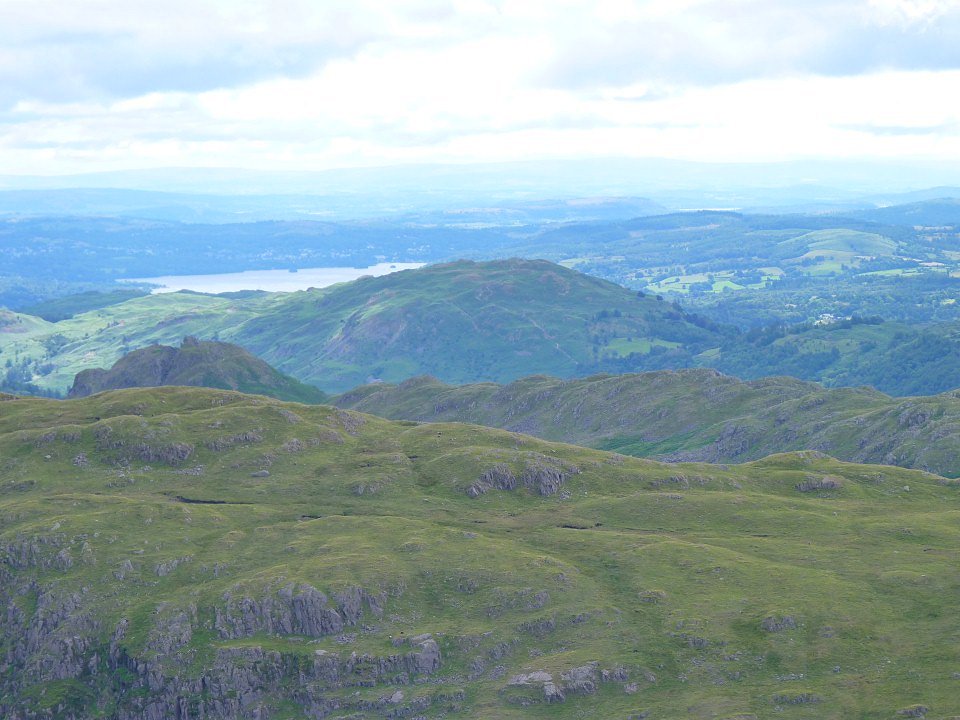 View down to Windermere over first Steel Fell then the Helm Crag ridge then Loughrigg Fell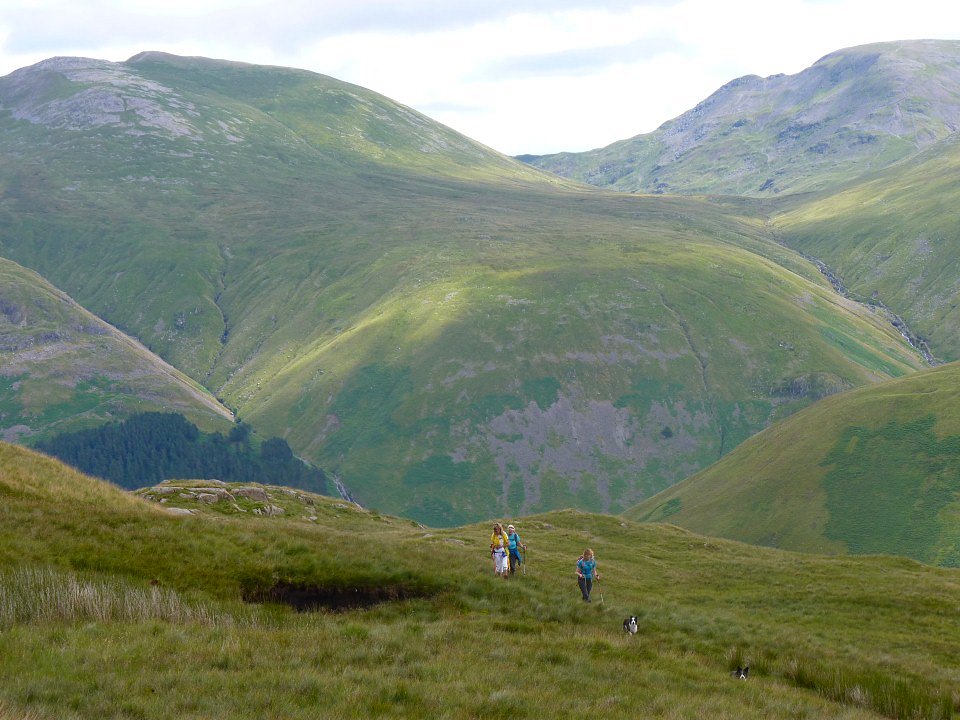 The girls and the dogs climb the ridge with Raise Beck on the right with Cofa Pike and Fairfield above. Dollywagon Pike is the big fell on the left.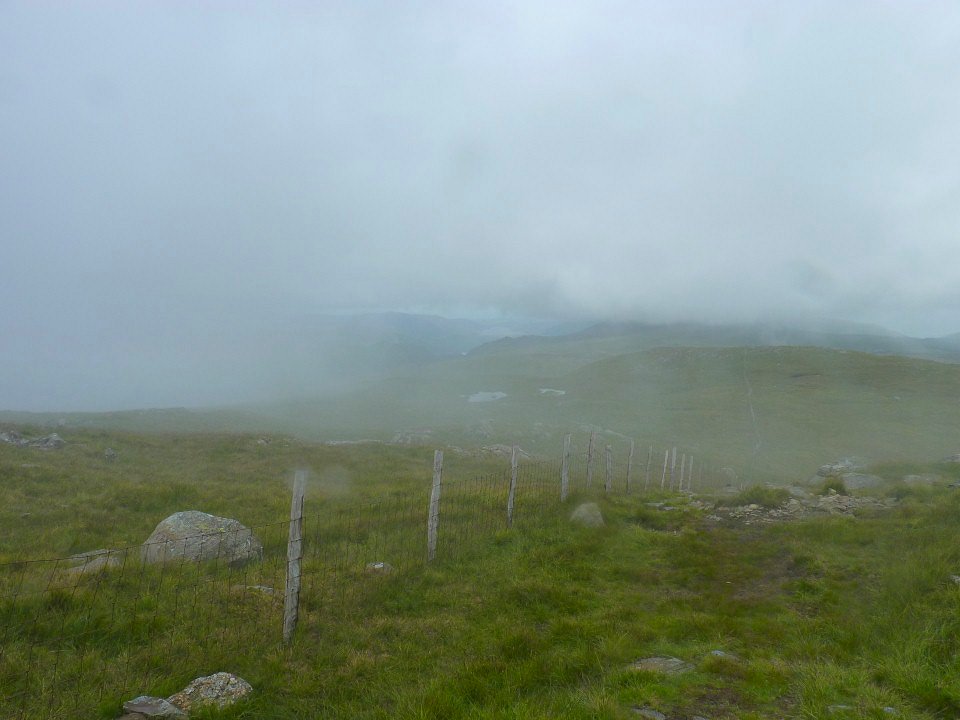 As we reached Ullscarf one of the showers we were promised gave us a soggy half an hour but conditions improved as we dropped down to Standing Crag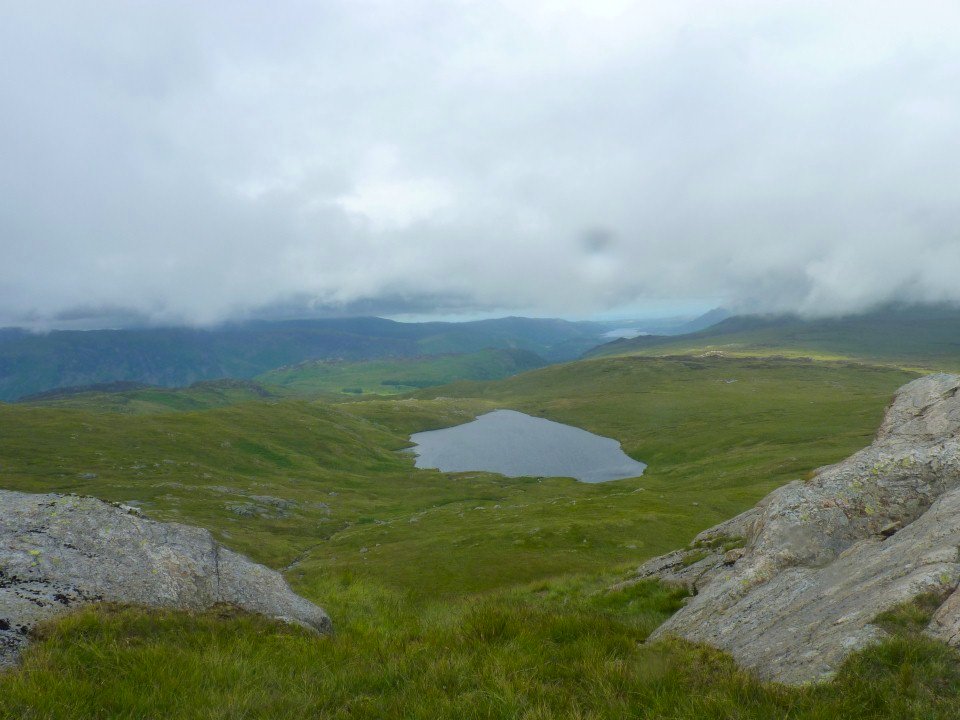 From where there is a lovely view of Blea Tarn.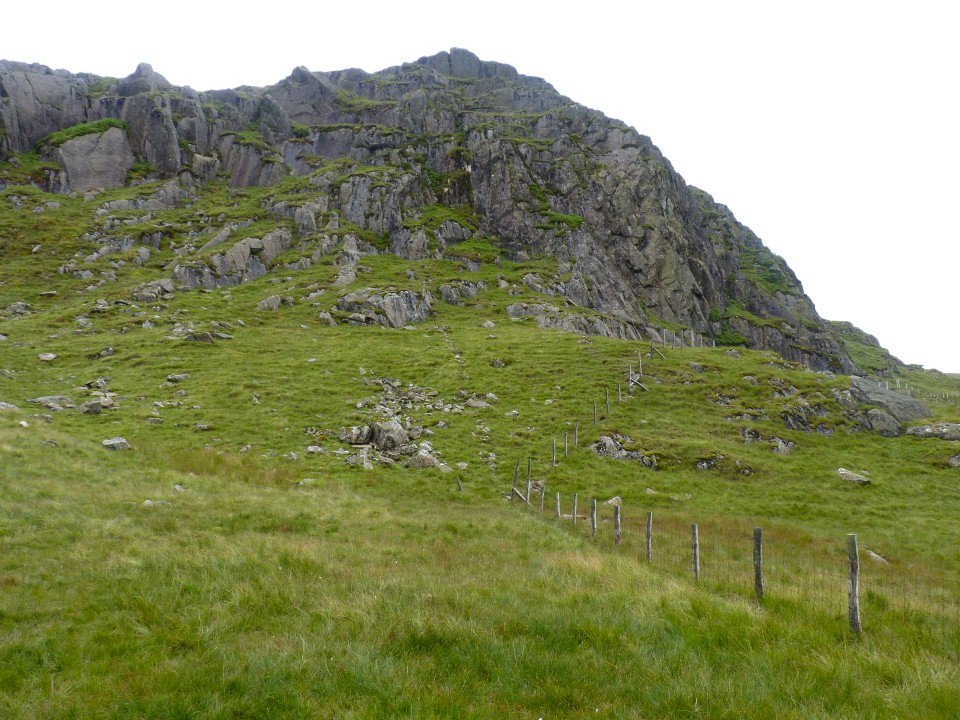 Standing Crag from the bottom.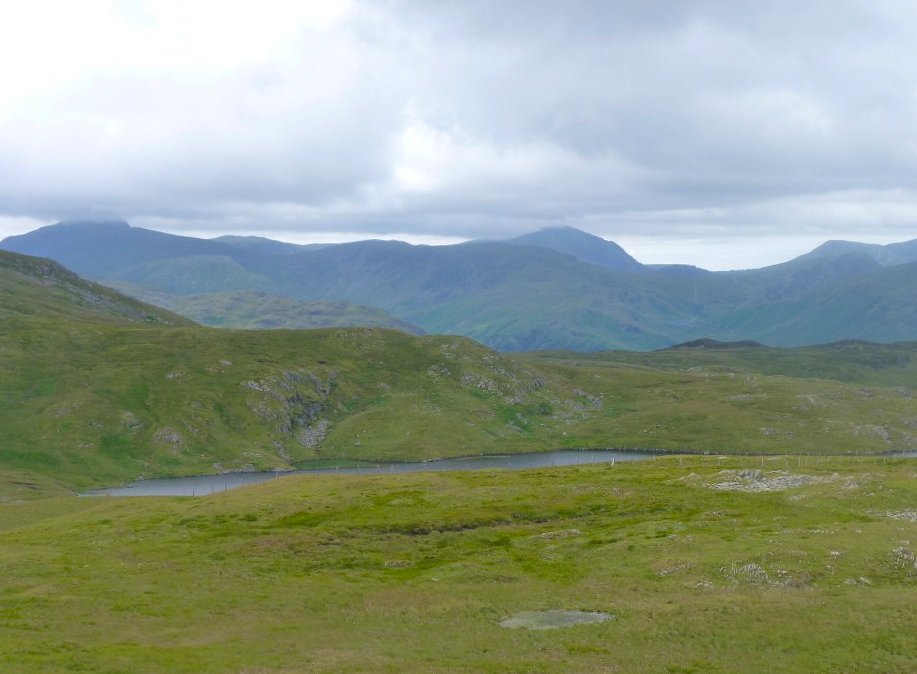 Great Gable on the left and Pillar on the right are still in the cloud.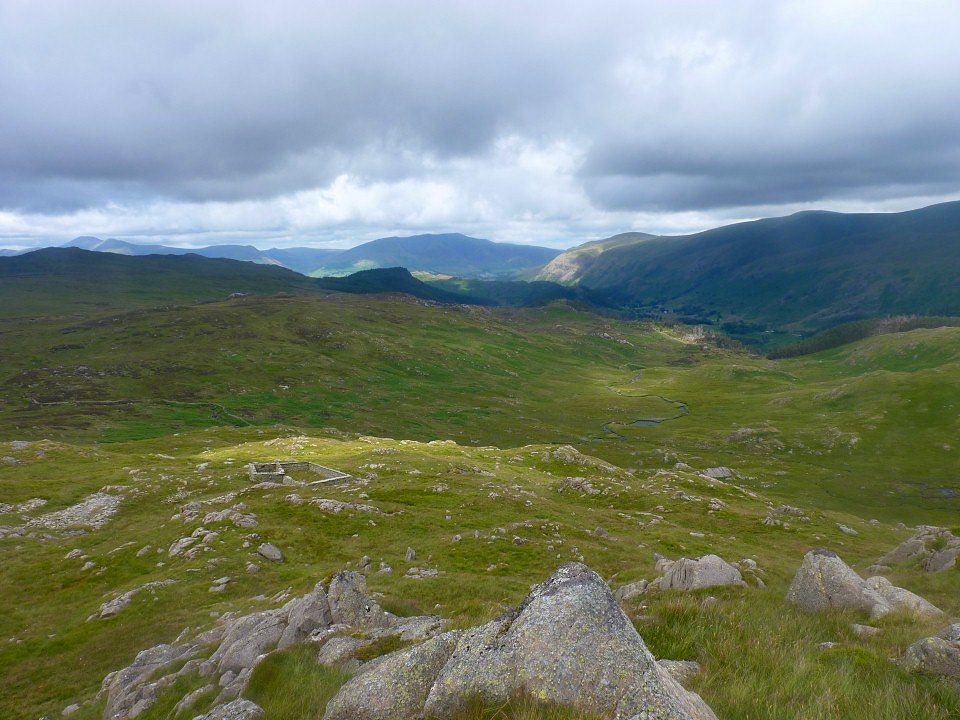 On Blea Tarn Crag now looking northwards over the old quarrymen's huts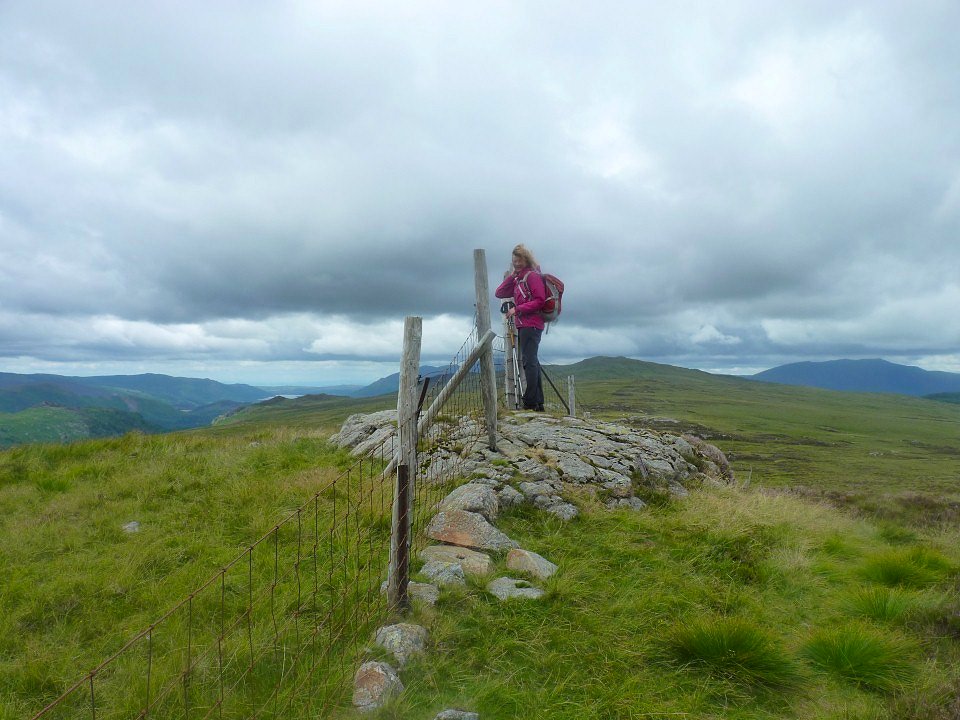 Next stop Watendlath fell. ( Helen and Cath have had enough of Birkett bagging for today and have gone back to their car via Brown Rigg)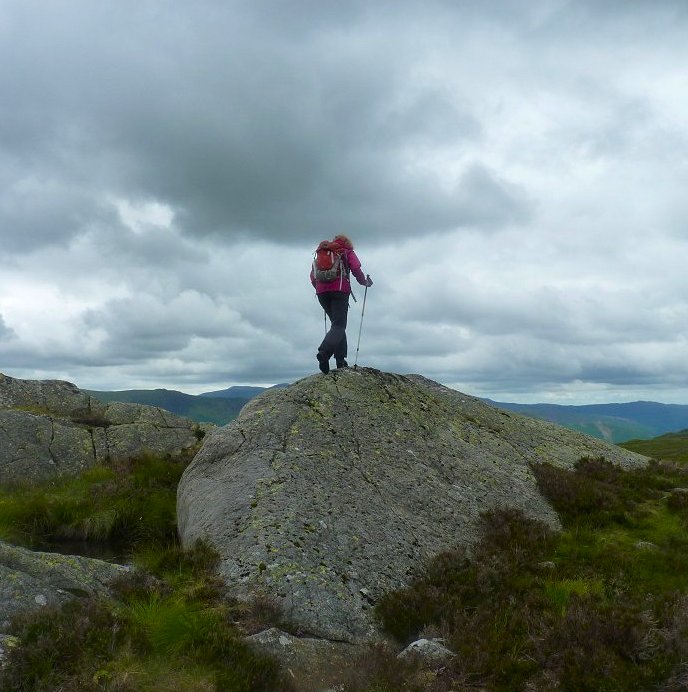 The mighty summit of Shivery Knott.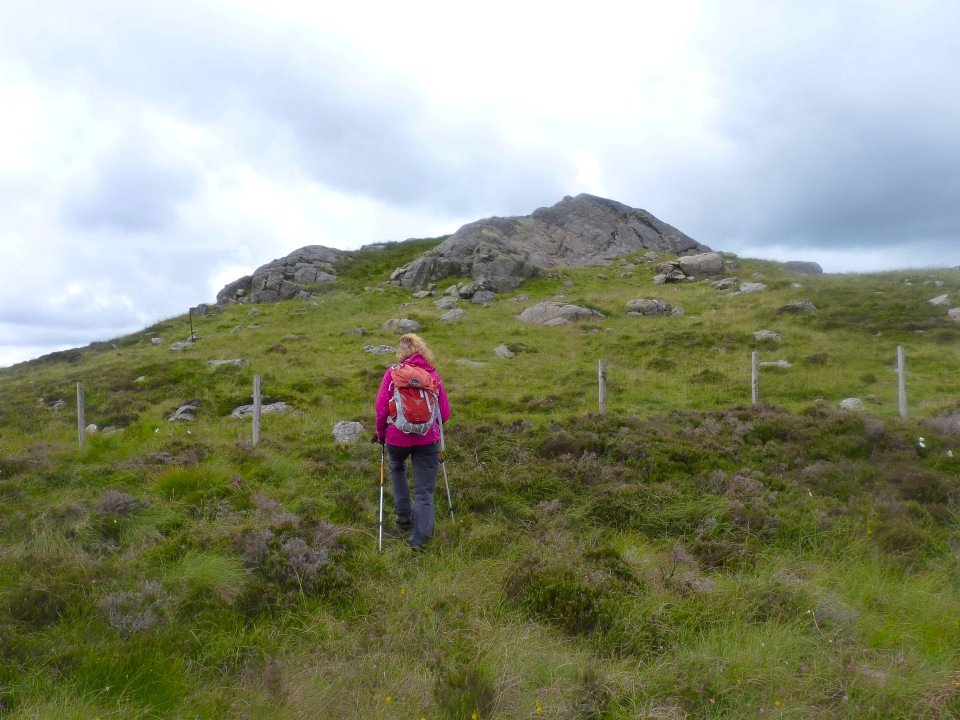 Just about to hop over the fence to visit the actually quite impressive summit of Middle Crag.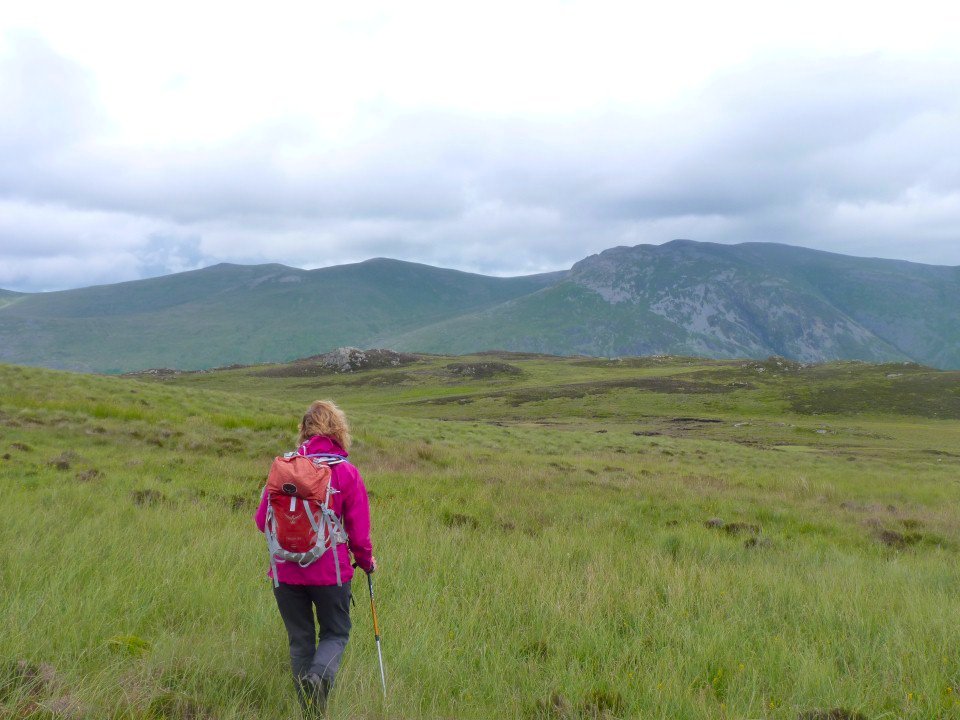 From Middle Crag we struck out across country headed for Fisher Crag.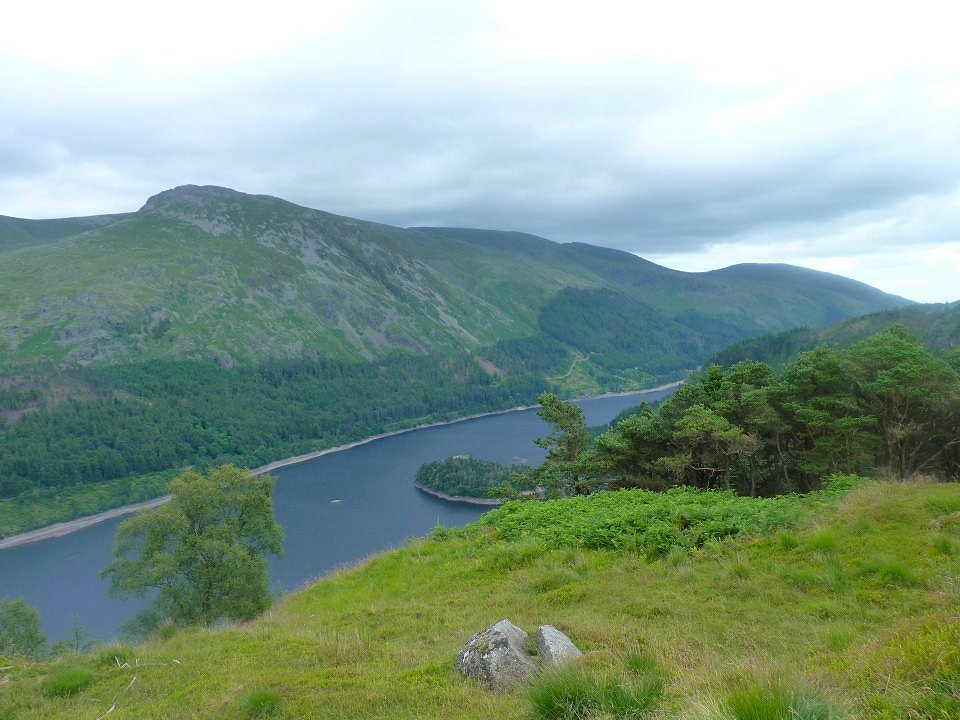 Looking down Thirlmere with Browncove Crags on Helvellyn behind.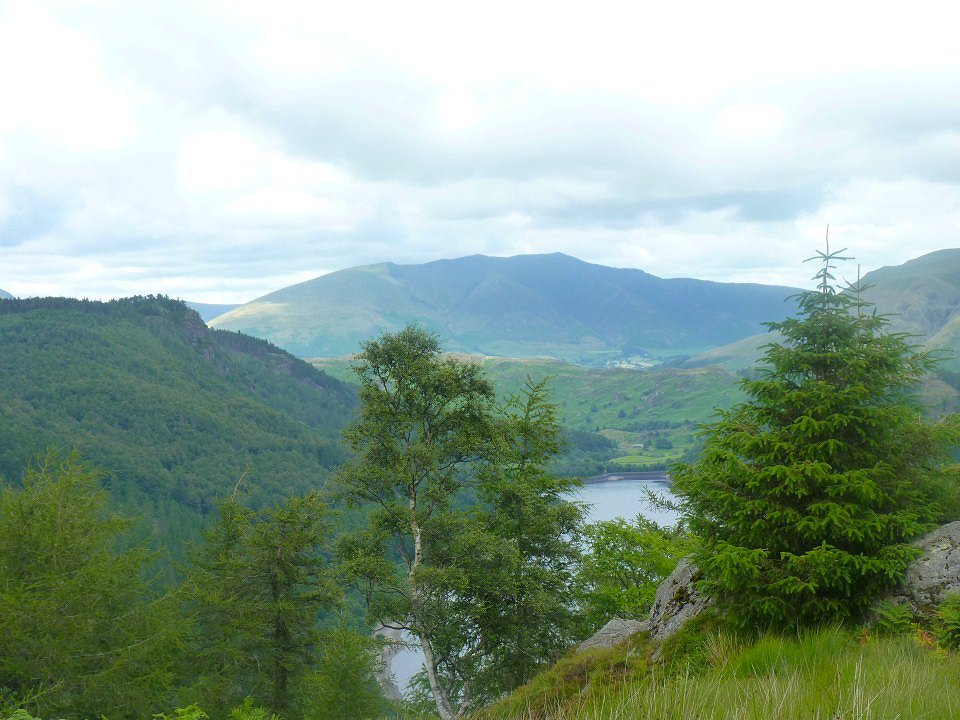 Blencathra from Fisher Crag.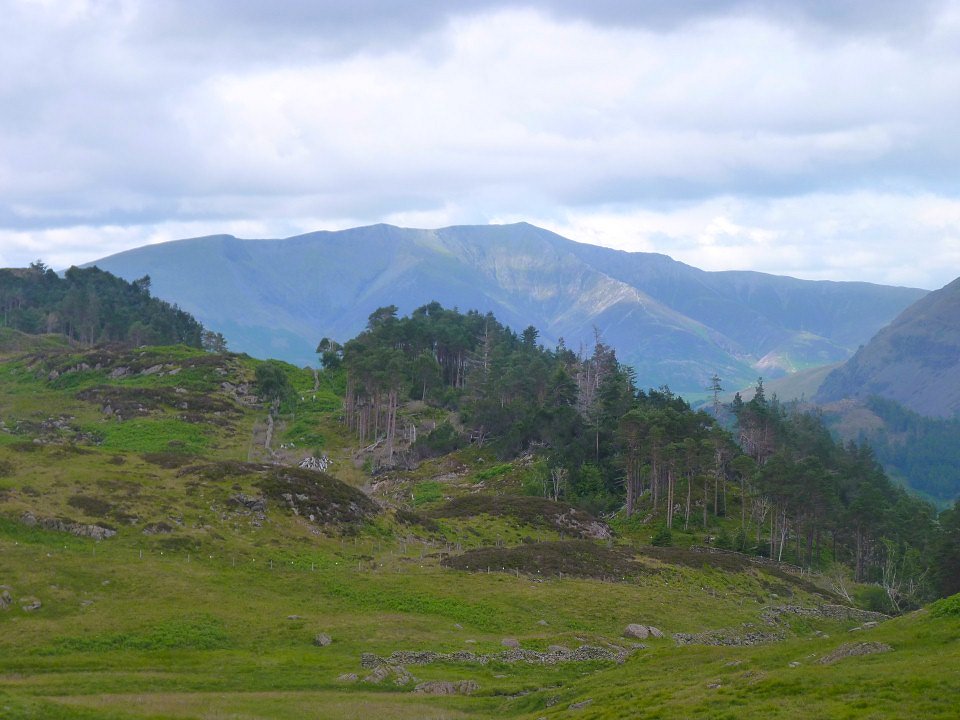 And Blencathra again this time with a bit of sunshine from our last climb of the day Brown Rigg.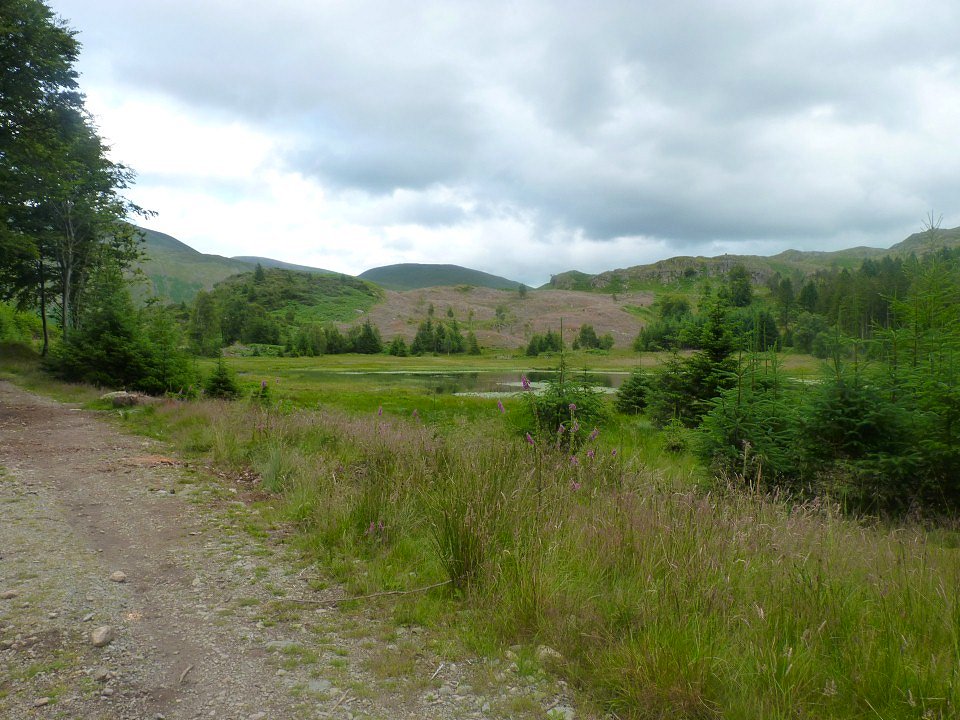 After Brown Rigg we made our way down to the gate in the deer fence which led us down back to Harrop tarn and the car.