WWW.KARLSWALKS.CO.UK
PICTURES AND TRIP REPORTS FROM MY WALKS IN THE ENGLISH LAKE DISTRICT
---
26th July 2014
Birkett bagging from the top of Wrynose pass
Route. Top of Wrynose pass - Red Tarn - Gaitscale gill - Little Stand - Stonesty Pike - Red Tarn - Pike O' Blisco - Long Crag on Wrynose Fell - Blake Rigg - Wrynose pass (about 8 miles 2300ft ascent)
Back to the Birkett bagging this week with a bit of a convoluted route to join four unconquered tops together and also visiting the always worthwhile Pike O' Blisco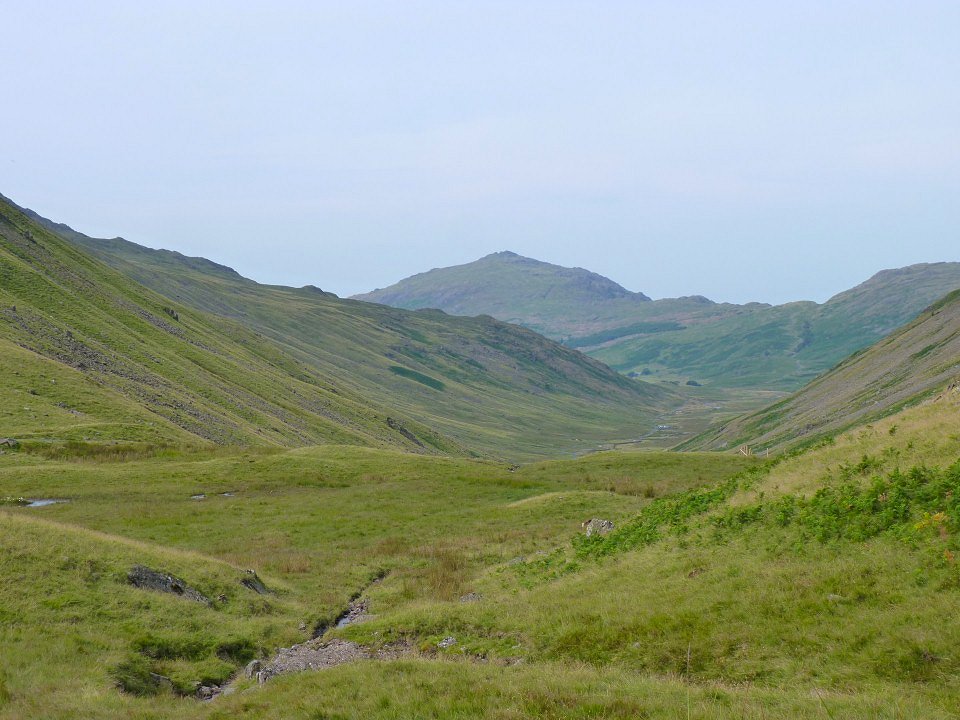 Another lovely warm day today although the haze muted colours and the long range view. This is looking along Wrynose Bottom to Harter Fell.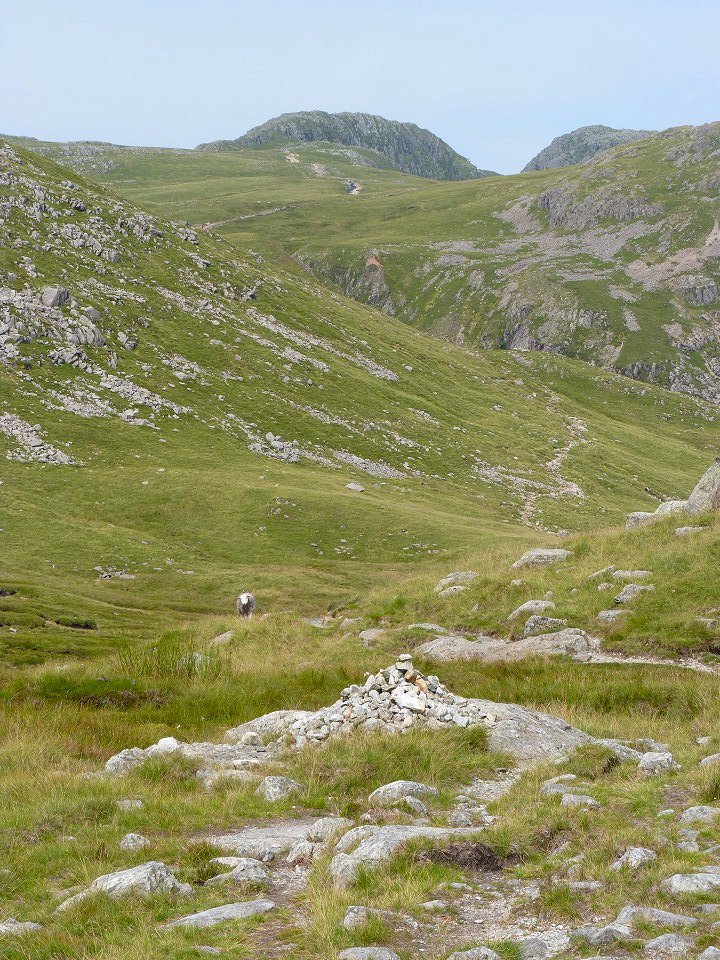 Before very long and after not much of a climb the path levels out and the Crinkle Crags appear.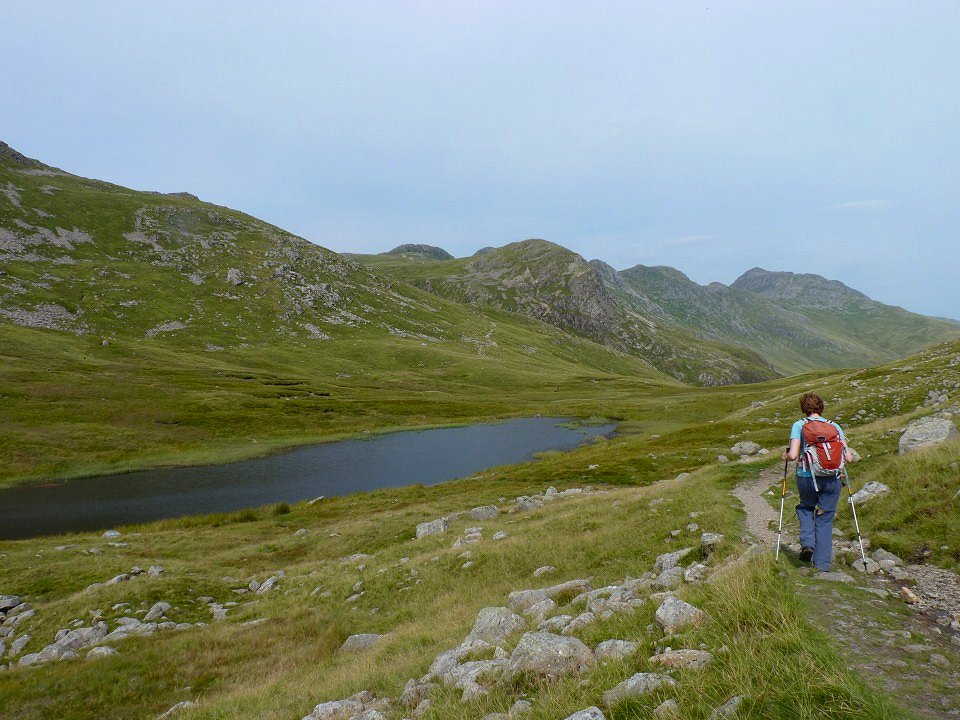 As does Red Tarn and Bowfell in the distance.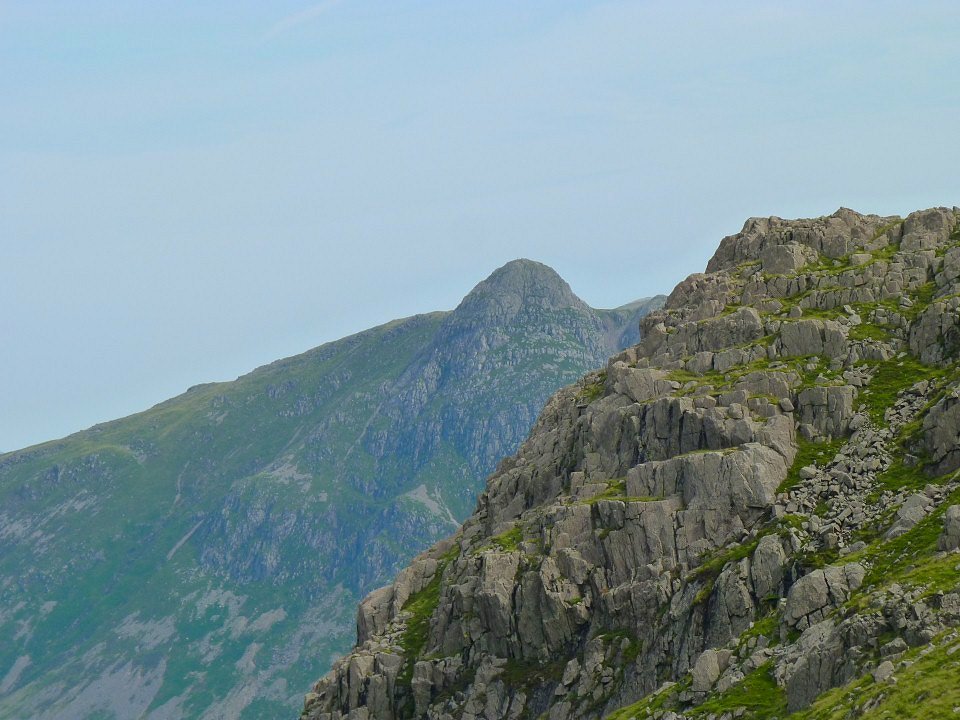 Pike O' Stickle peeps round the corner.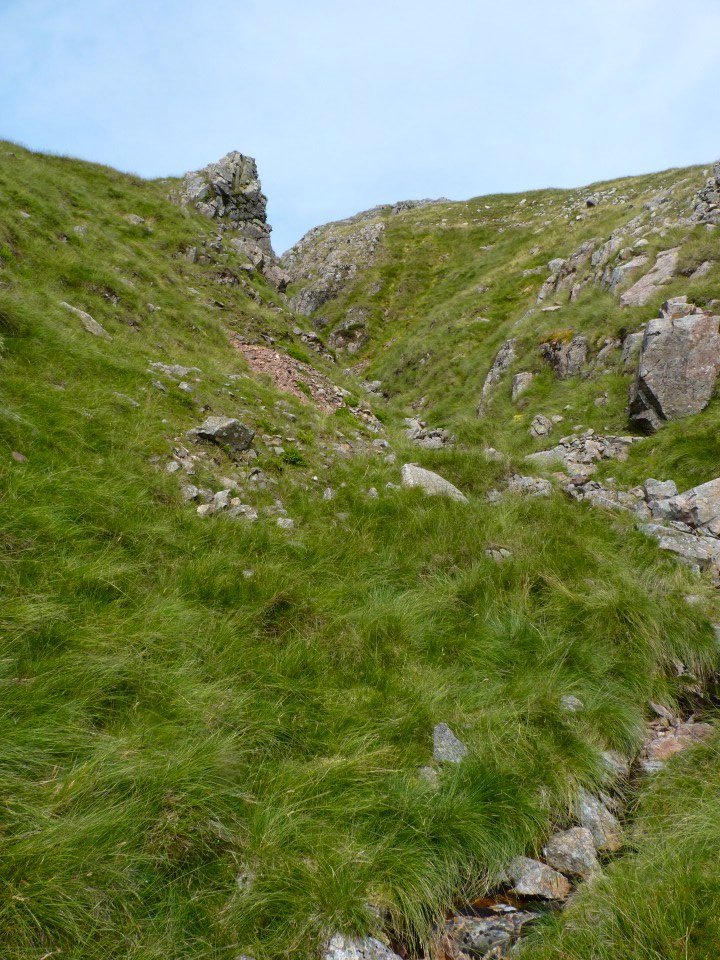 We took the "motorway" route headed for the Crinkles but struck off left contouring around the fell passing Gaitscale Gill on the way. With the recent dry weather the gill was almost dry but I bet It would be quite a sight when in spate.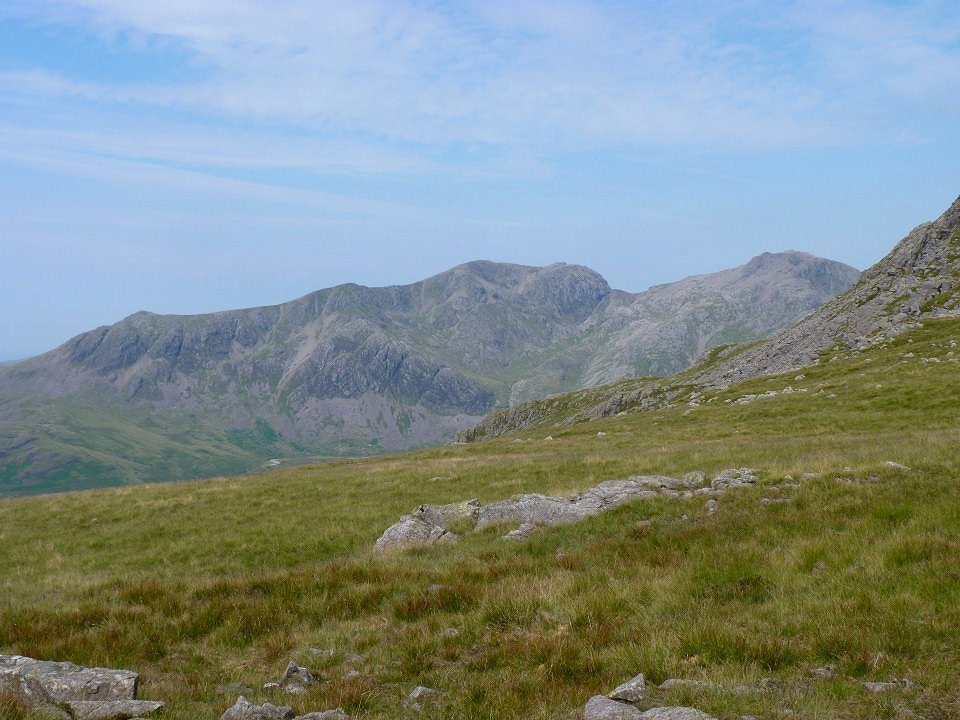 As we near Little Stand the familiar outline of the Scafells is seen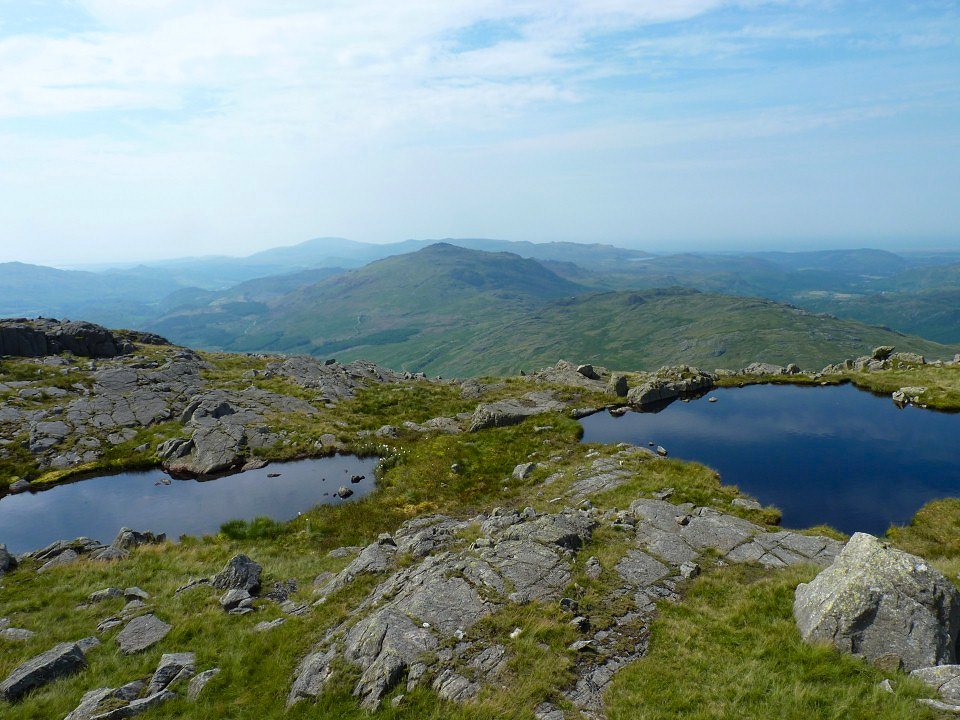 It's been over four years since I was at Little Stand and I will make sure it's not that long till my next visit because it's a lovely fell with an interesting top dotted with small tarns ( although a few were dried up today). Because it's not a Wainwright it receives hardly the amount of visitors it deserves but I'm not complaining about that!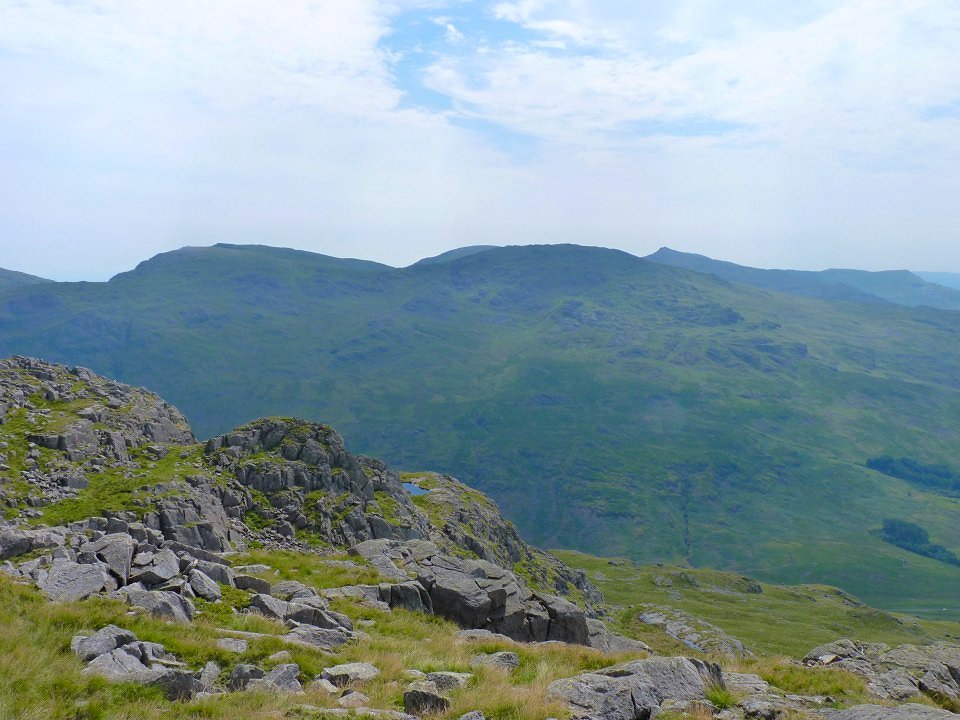 looking across to the Coniston fells over the little tarn that I visited last time I was here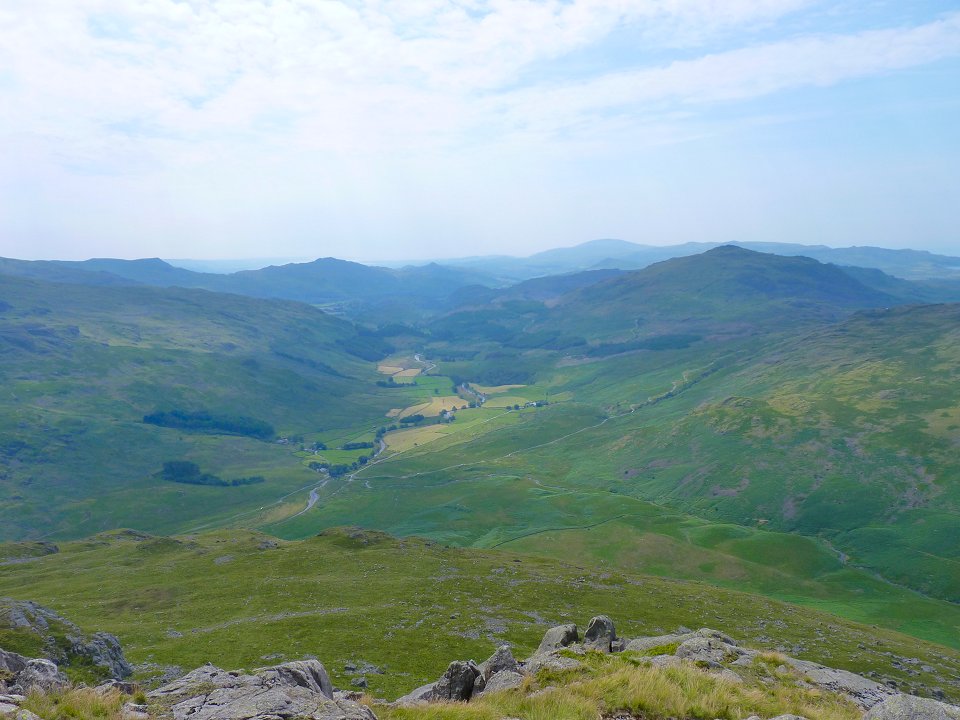 The brilliant view down Wrynose.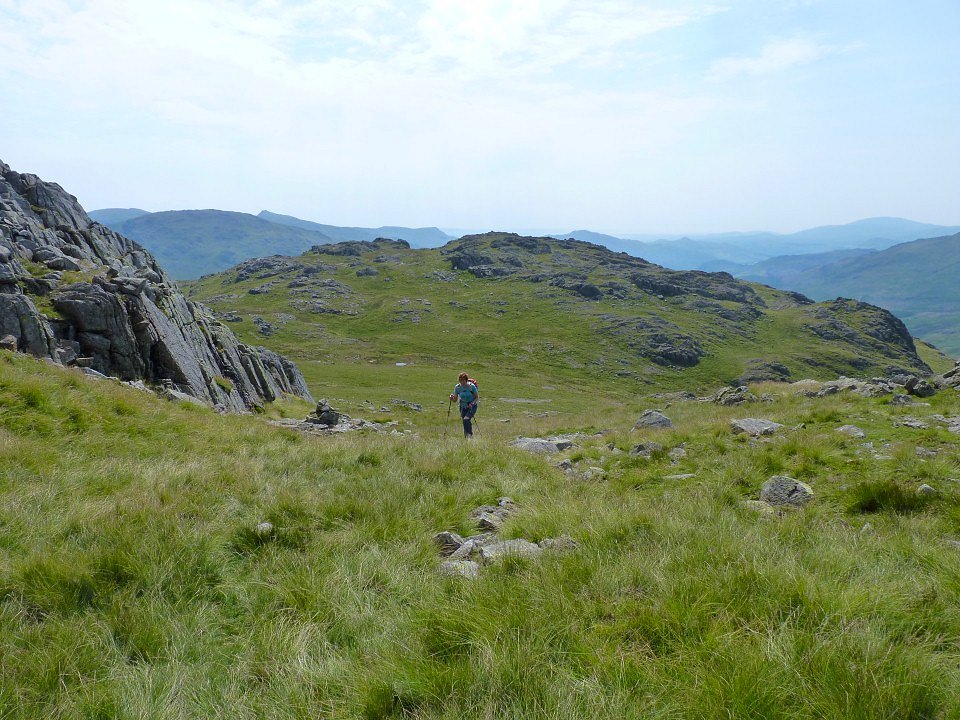 Next we headed for the indistinct top of Stonesty pike. Little Stand in the background.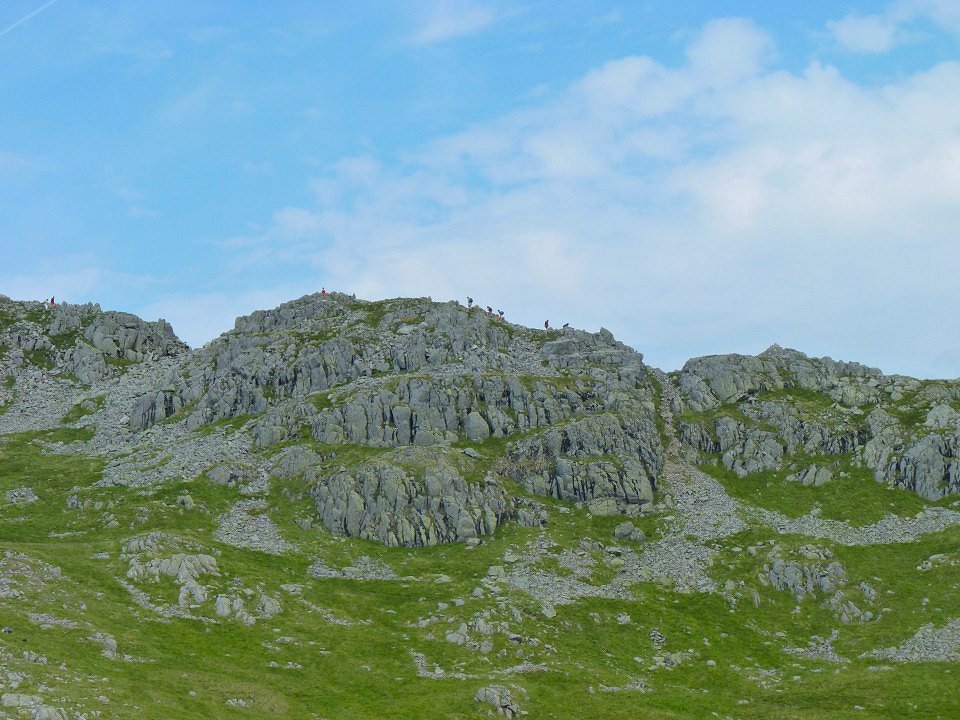 The crowds meanwhile are on the Crinkles.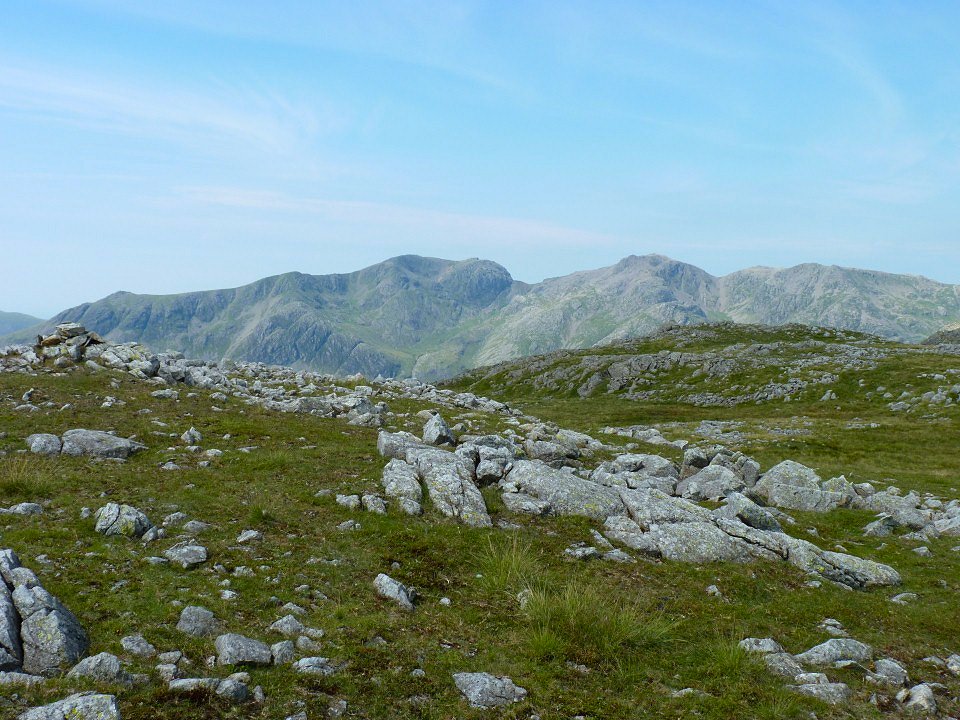 The Scafells from the place my gps ( and Birkett) said was the top but there was an obviously higher point a few yards away.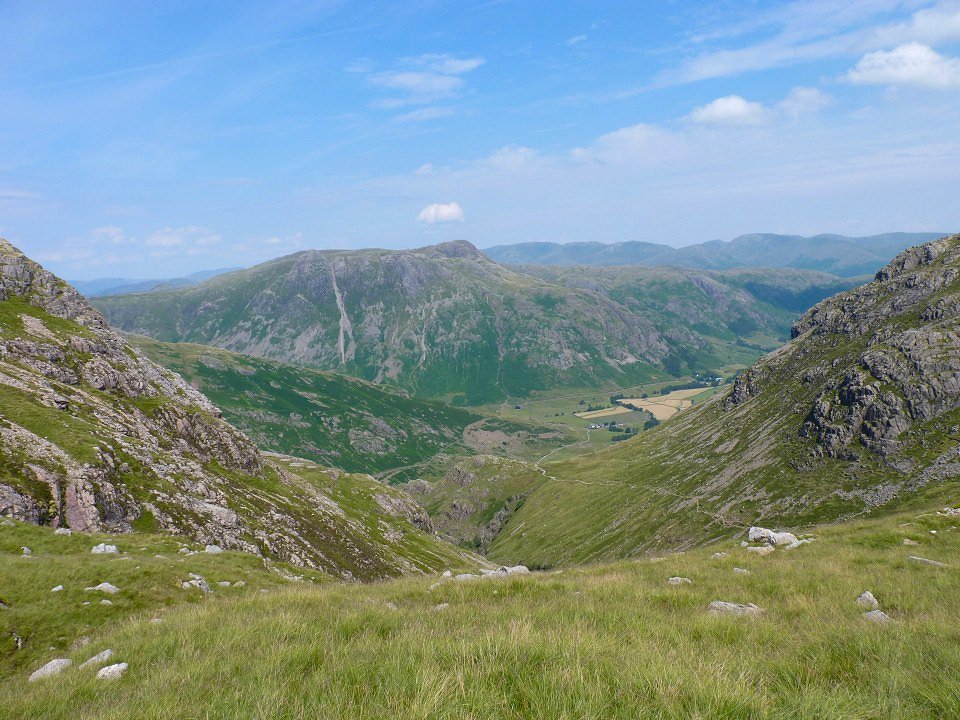 The Browney Gill path leading up from Langdale is seen as we retraced our steps for a few hundred yards and began to climb the steep stone staircase to Pike O' Blisco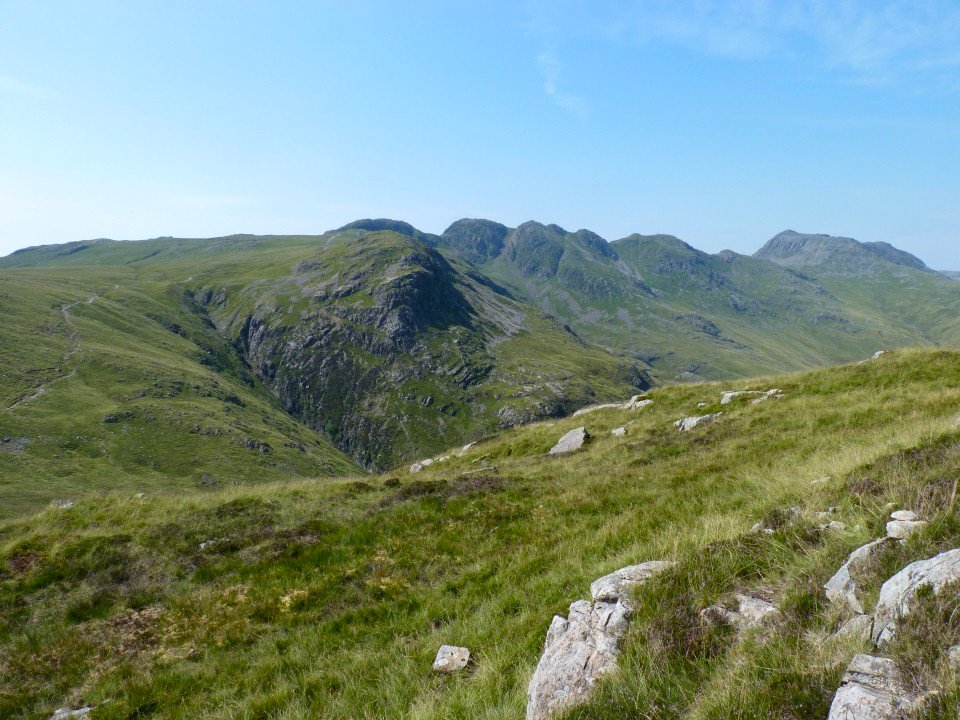 From the left- Great Knott, Crinkle Crags and Bowfell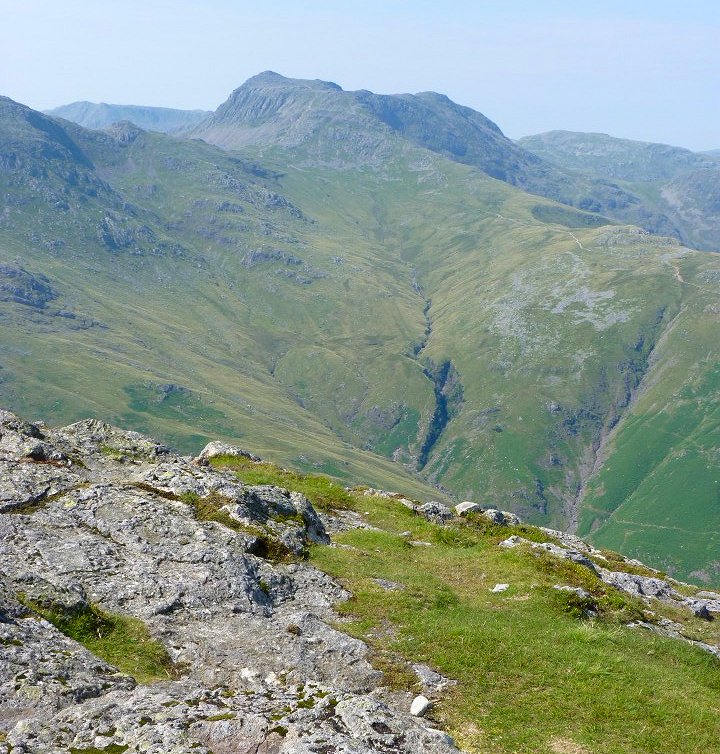 Bowfell again with the great gash of Hell Gill below. From the top of Pike O' Blisco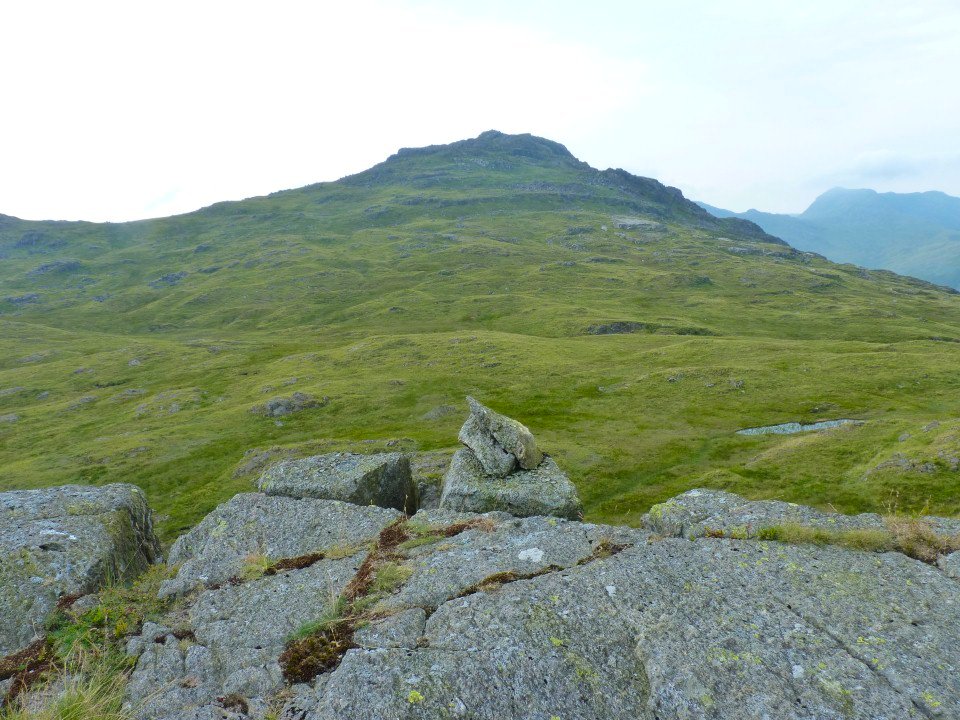 After tackling the tricky in places descent from Pike O' Blisco we followed the Redacre Gill path from where we once again struck out across the fellside to gain the top of Long Crag. This is looking back to Pike O' Blisco from the top.
Sue checks out our next fell, Blake Rigg.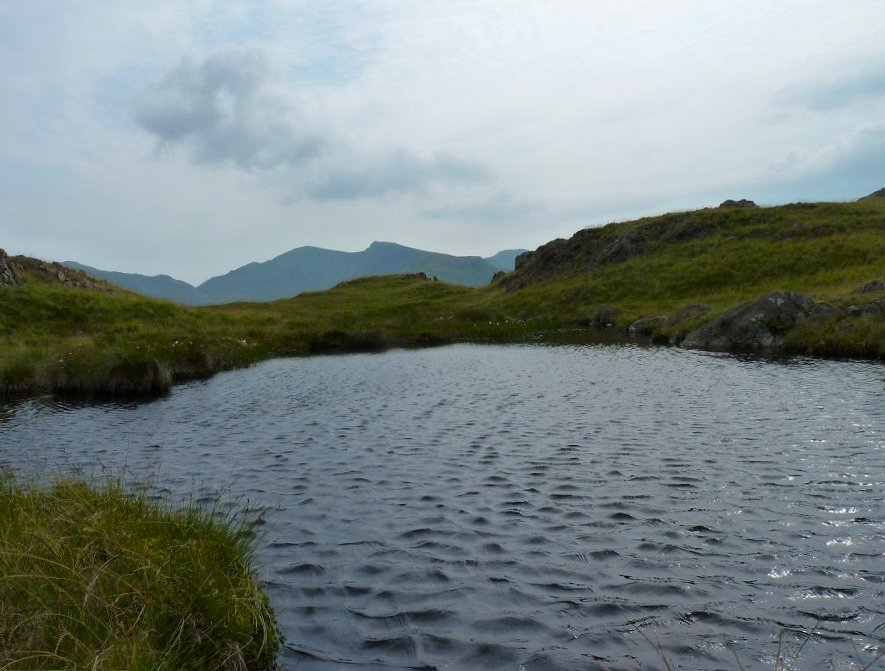 This is another lovely area of knolls and tarns. The Coniston fells are over this one.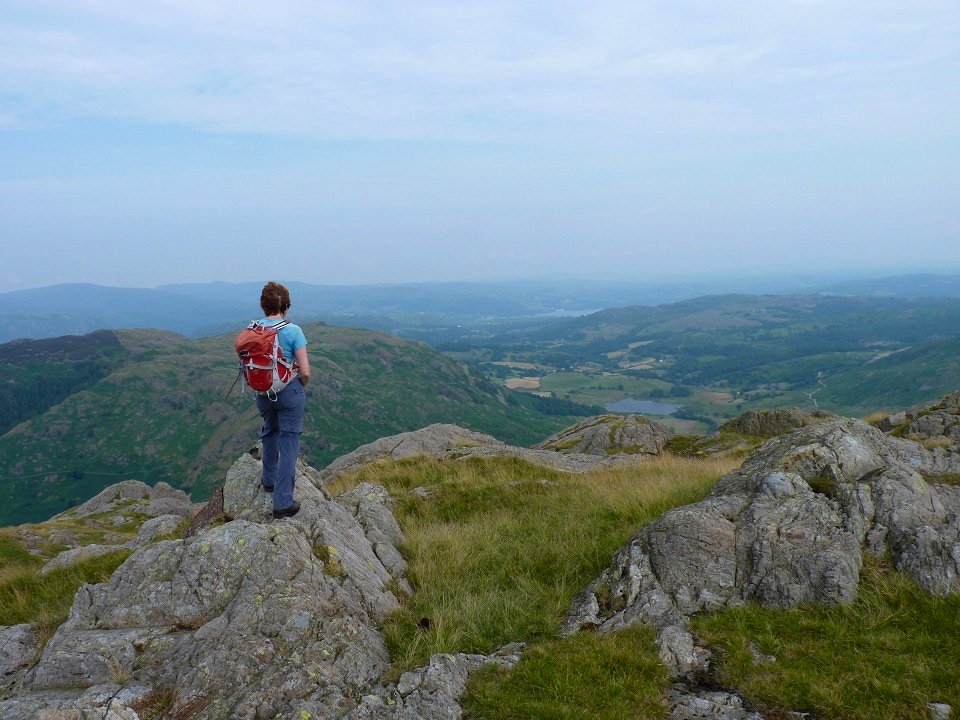 Looking down to Little Langdale from Blake Rigg.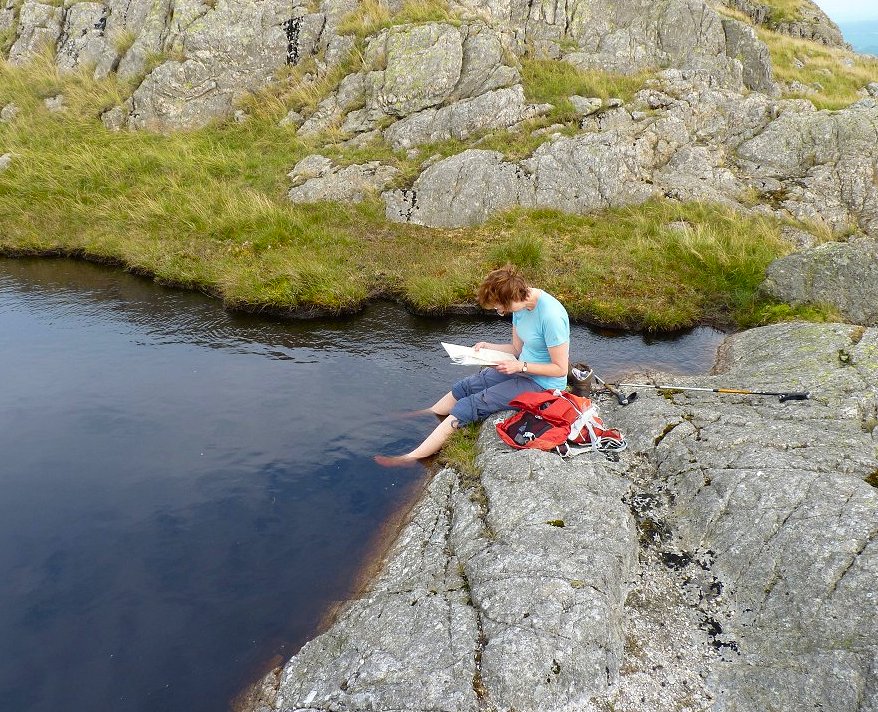 The tarns are more than just pretty to look at, on a hot day they provide a few minutes of bliss.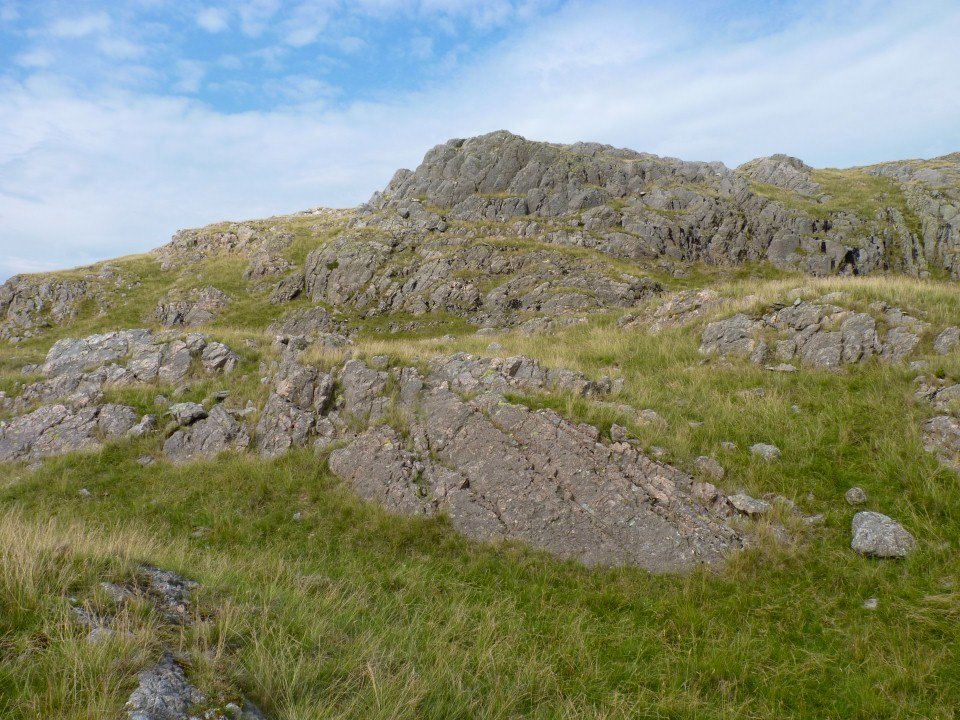 Sometimes when Birkett bagging you have to manage without a path and the way down from Blake Rigg was just such a time.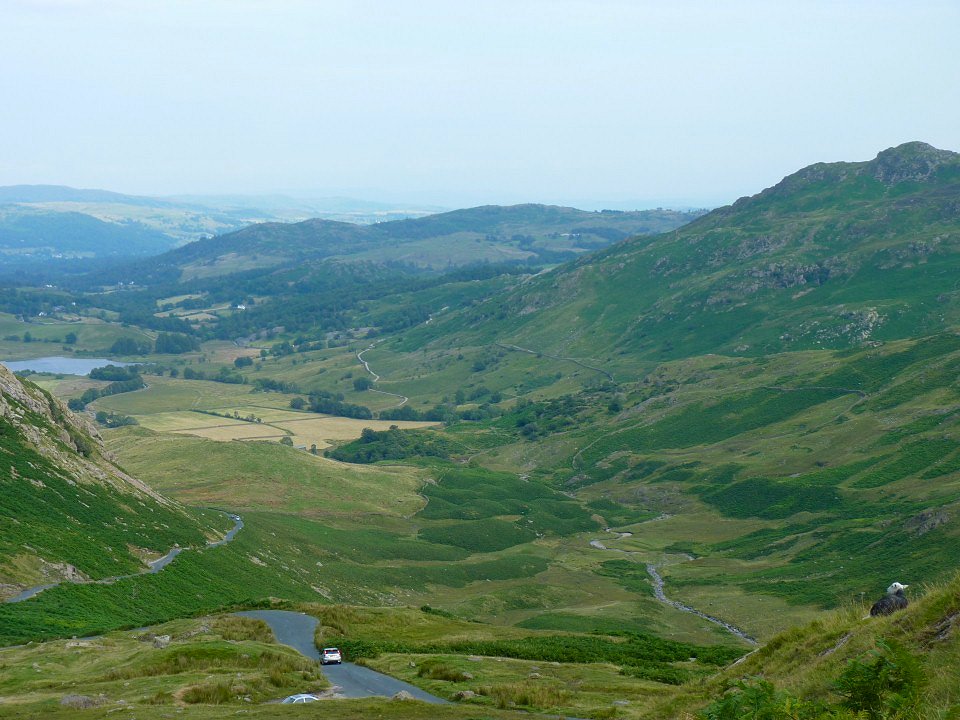 Looking down Wrynose pass
Again we contoured round the fell always trying not lose height that would have to be regained. ( It was a bit hot for unnecessary climbing)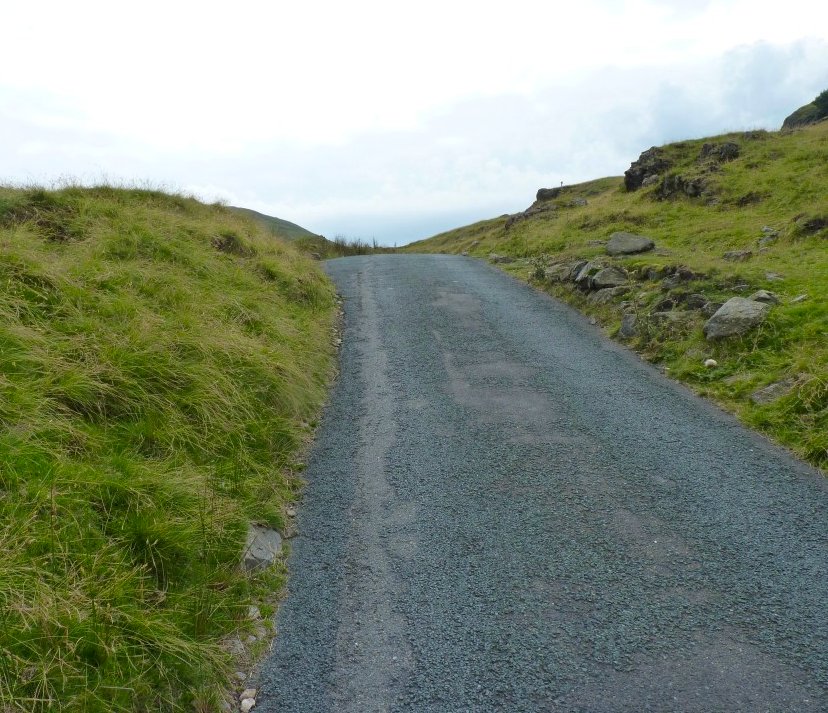 Our contouring meant that we only had a short uphill road walk back to the car