WWW.KARLSWALKS.CO.UK
PICTURES AND TRIP REPORTS FROM MY WALKS IN THE ENGLISH LAKE DISTRICT
---
The Walking forum Christmas walk
14th December 2013
Route. Fox House Inn ( A6187) - Toad Mouth - Carl Wark - Higger Tor - Millstone Edge - Grindleford Station - Nether Padley - Grouse Inn - Longshaw Estate - Fox House Inn (about 7.5 mile 1500ft ascent)
Me Sue and Helen met up with old and new friends from the Walking forum for a very sociable walk around the peak District.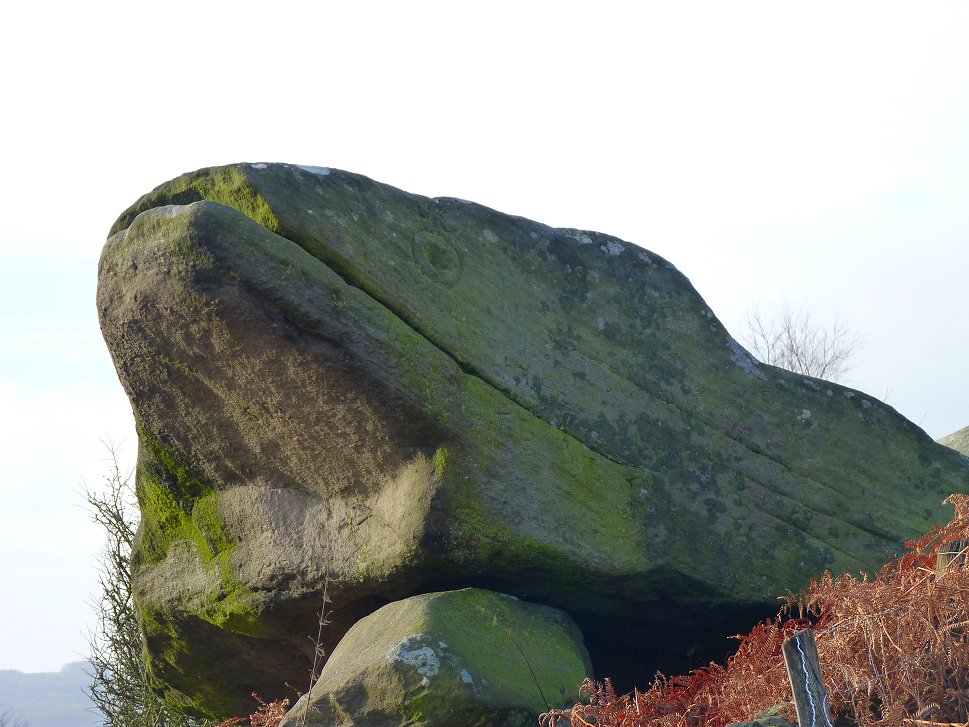 We parked at the Fox House Inn and set of down the road a short way until we reached the Toad Mouth rock where we made for the open moor.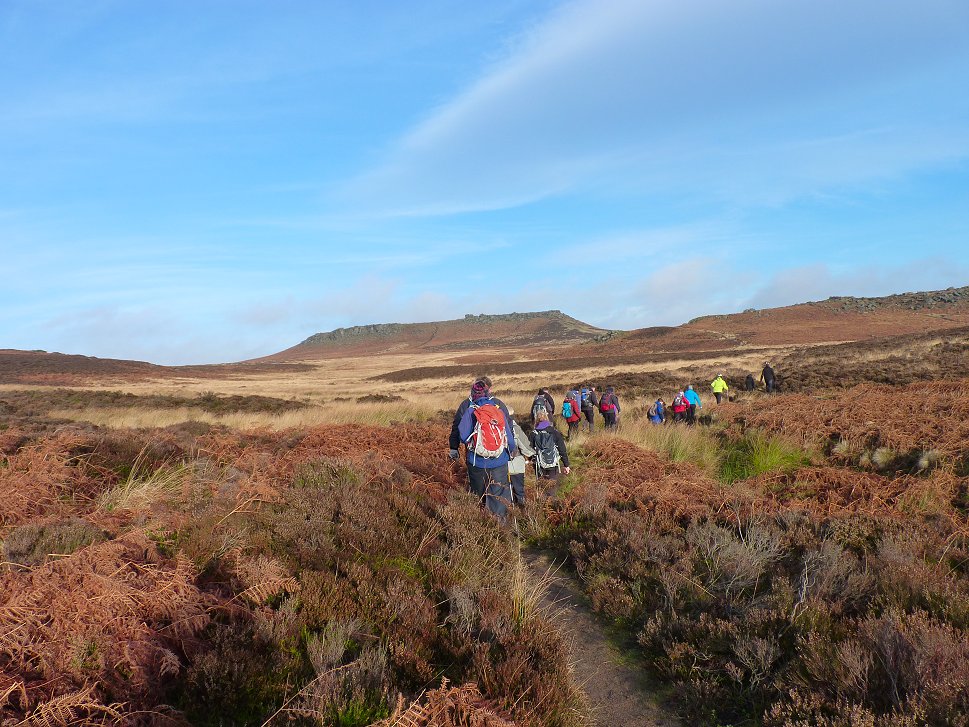 Higger Tor straight ahead but first we visit the iron age fort of Carl Wark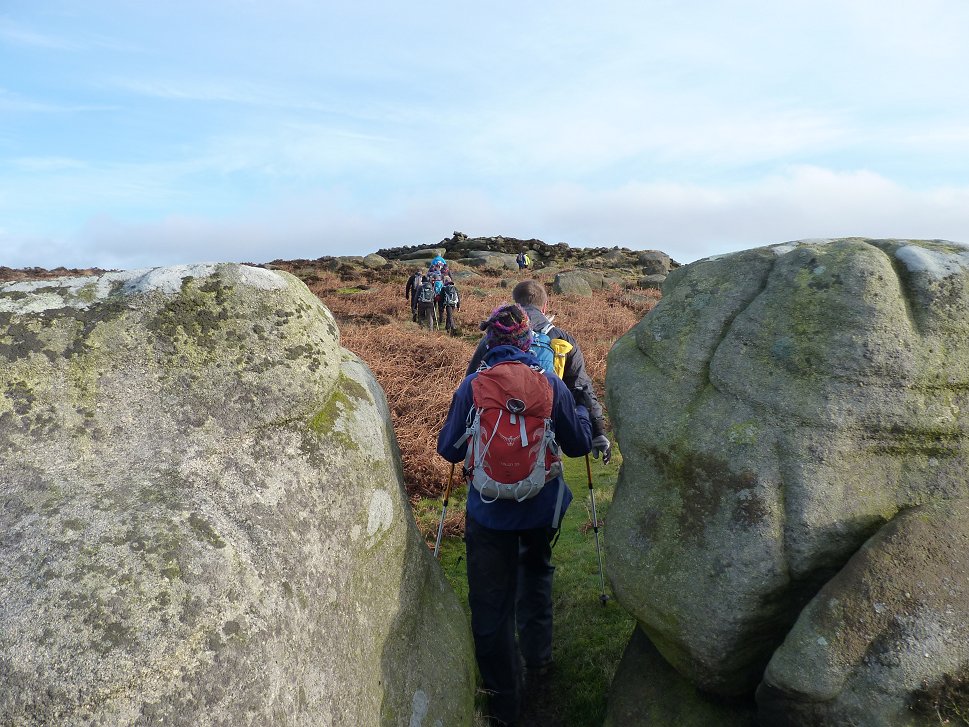 Approaching the fort.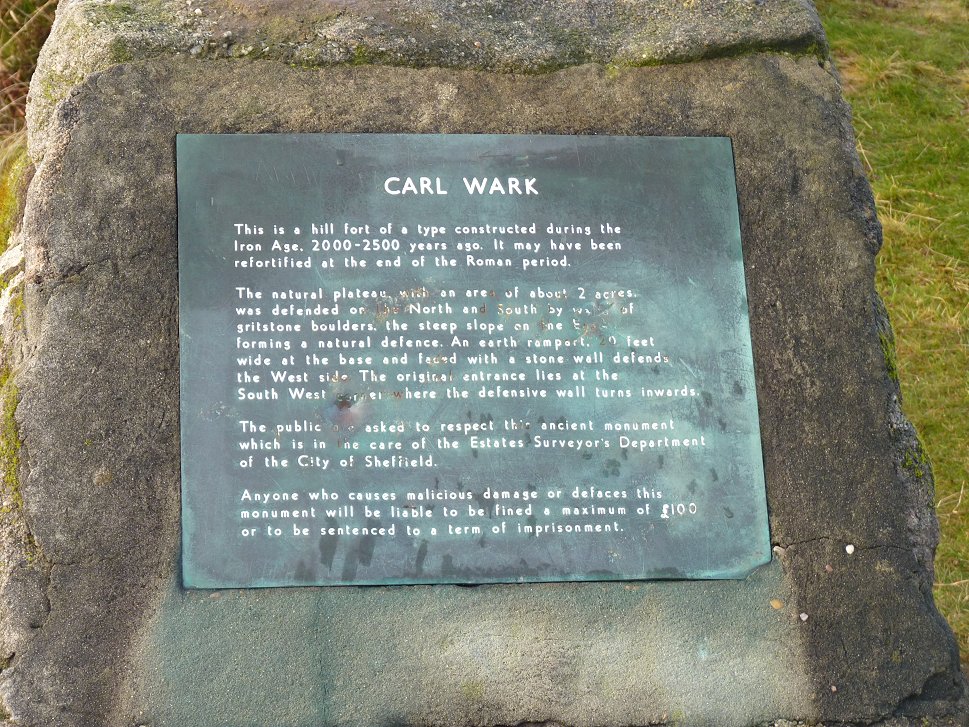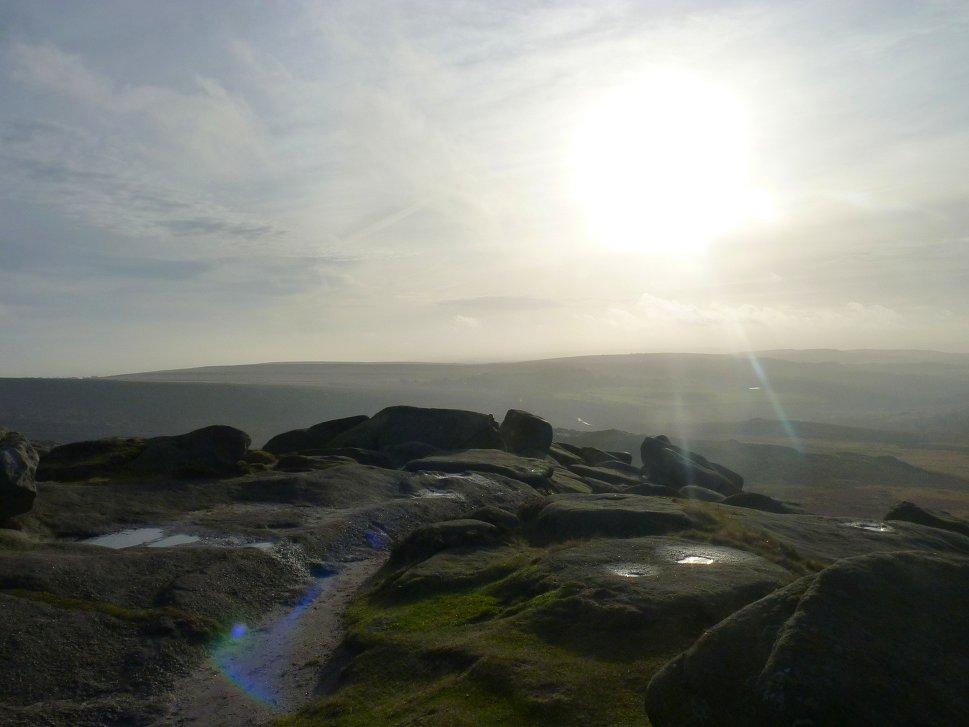 The weather was hazy but quite nice for December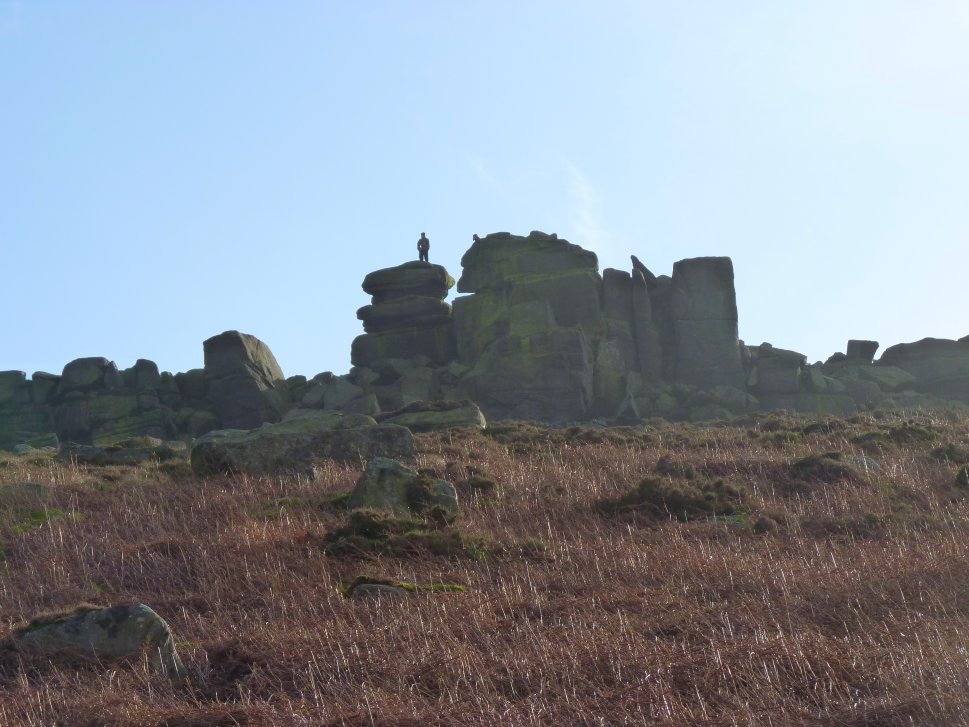 After the fort we set of for Higger Tor but I was too busy talking to remember to take any photos, but really this was a chance to catch up with old friends and put faces to names so photos were not a priority.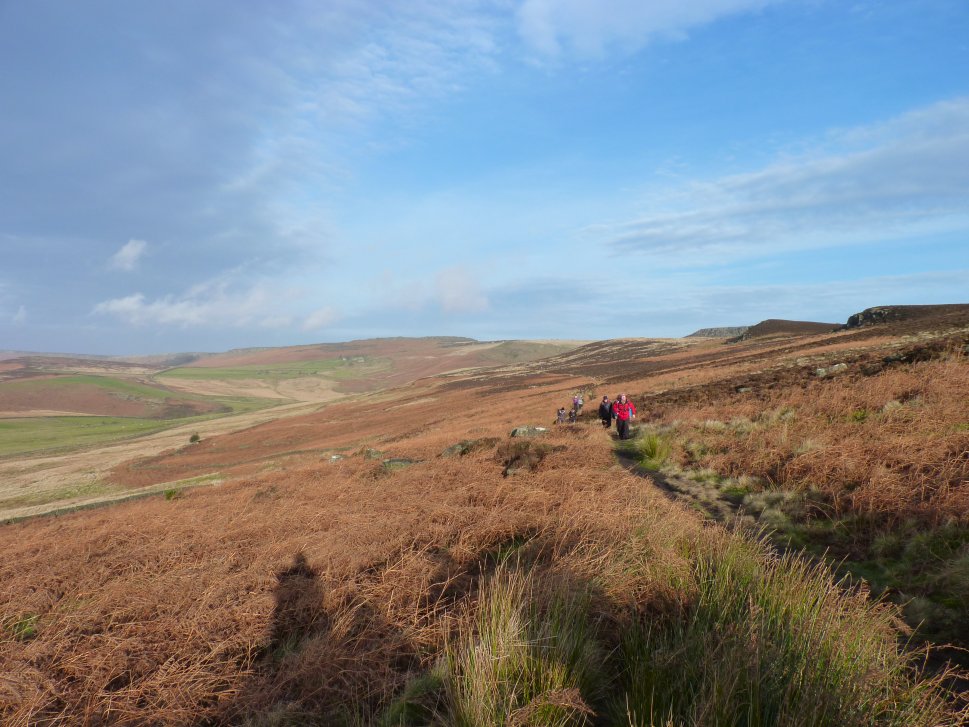 On Millstone Edge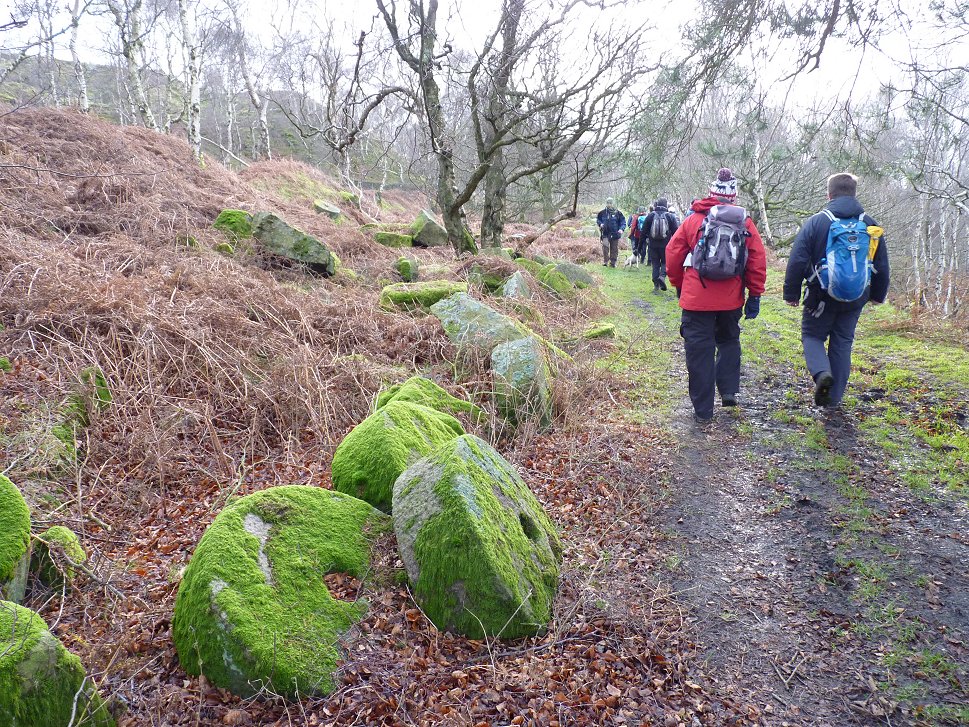 And the stones that give it it's name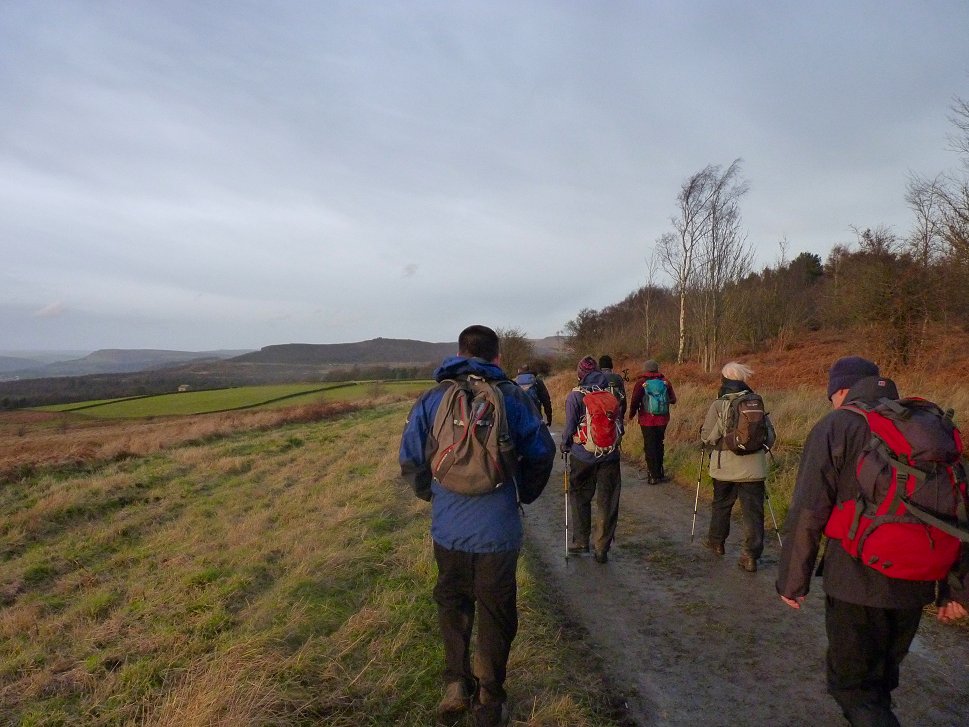 After a tea stop at the station cafe then a longer break at the Grouse Inn ( I said it was a sociable walk) we staggered back to the pub that we had started from for another well earned drink.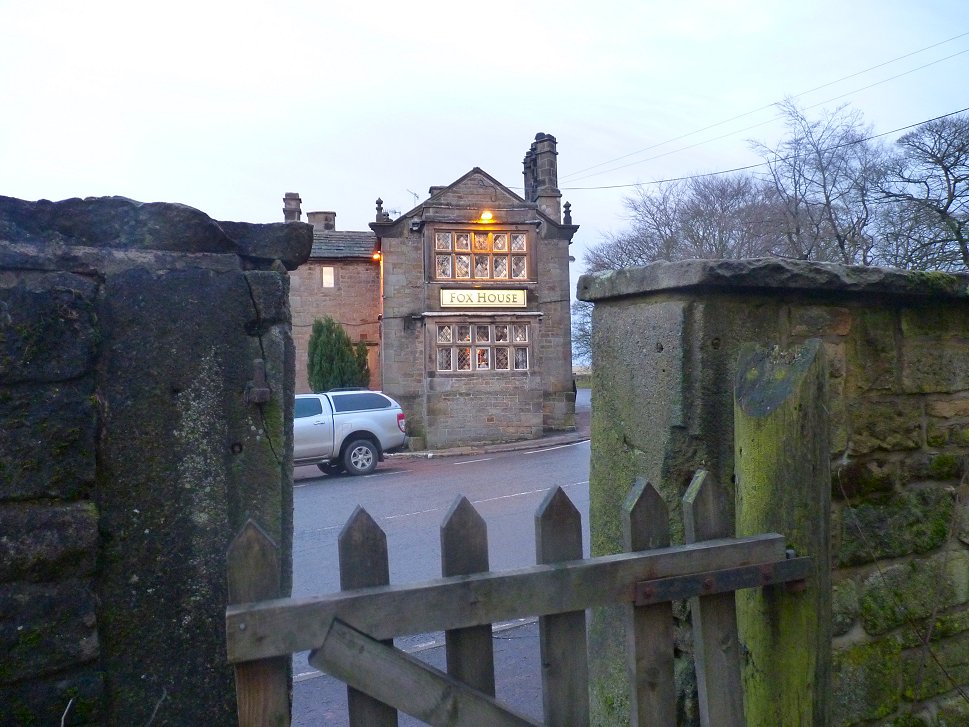 Last walk - Around the Combe Next walk - Smithills Moor to Home