WWW.KARLSWALKS.CO.UK
PICTURES AND TRIP REPORTS FROM MY WALKS IN THE ENGLISH LAKE DISTRICT
---
Around the Combe
1st December 2013
Route - Strands Bridge - Thornythwaite Fell - Glaramara ( south top) Looking Steads - Combe Head - Combe Door - Dovenest Top ( Rosthwaite Fell ) - Tarn at Leaves - Strands Bridge ( about 6.5 miles 2600ft ascent )
Sue, Lynn, Helen and I met in Borrowdale and had a lovely walk around the Combe. We had to slightly lengthen the round as described in the Birkett book to include Looking Steads on Glaramara as Sue had missed this top on her other walks in the area.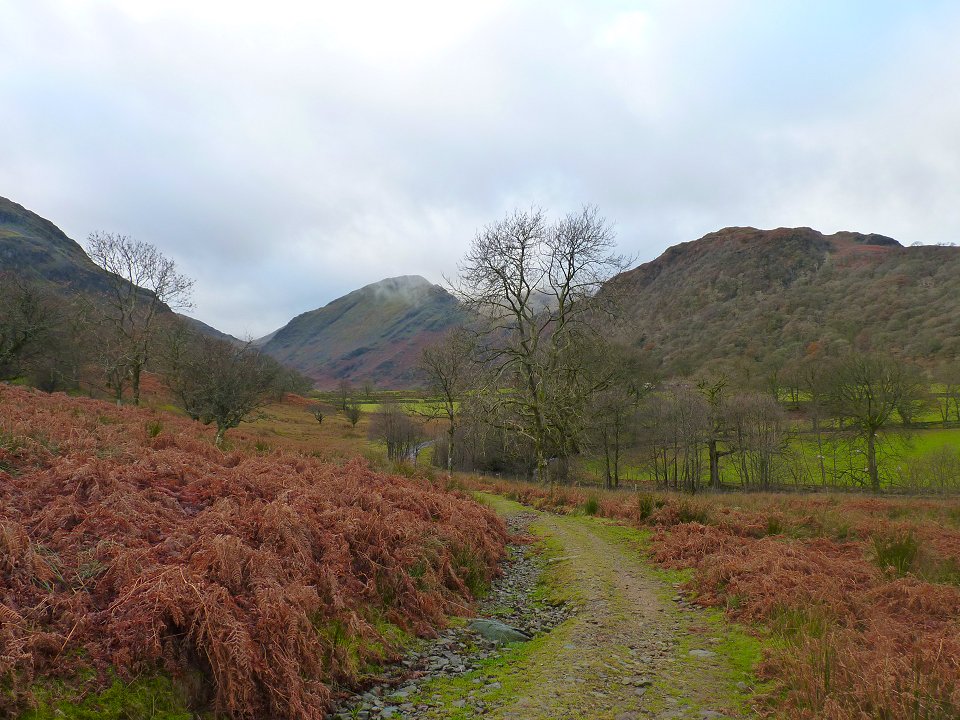 Looking up the valley from Strands Bridge. We knew the forecast was for mist on the tops but we set off in hope it might be wrong.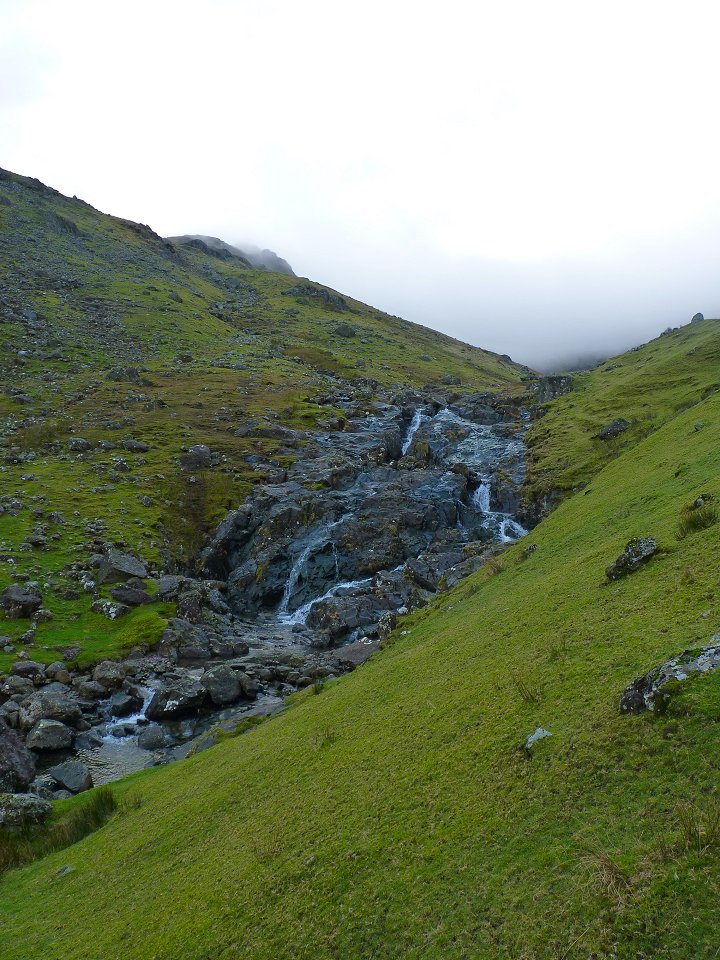 The waterfall in Combe Gill is soon passed.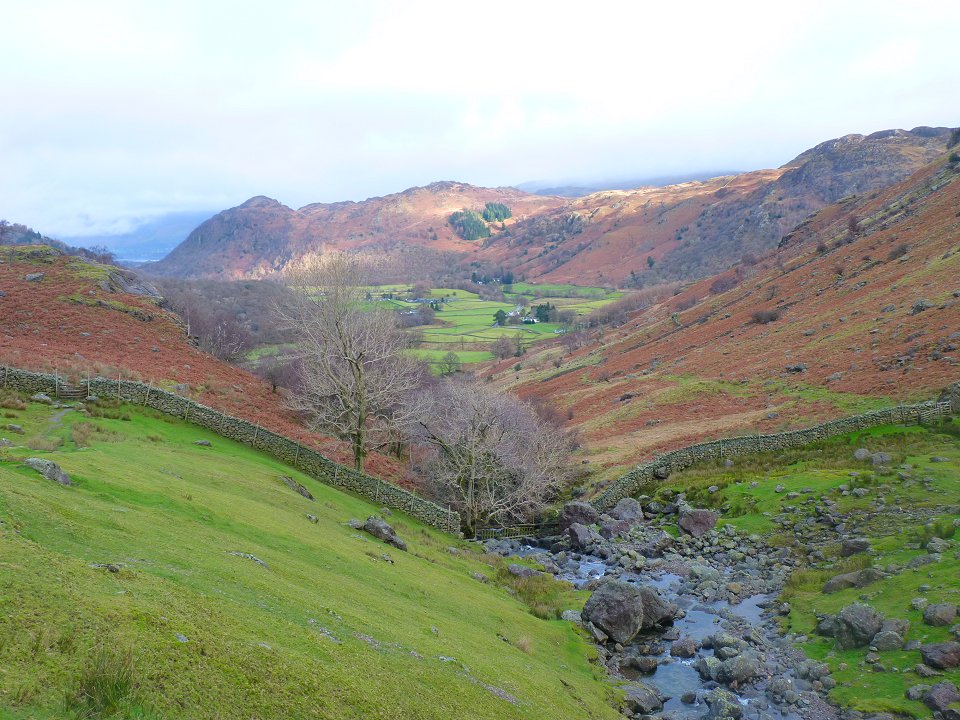 Looking back from just above the waterfall. Grange fell is the prominent fell centre.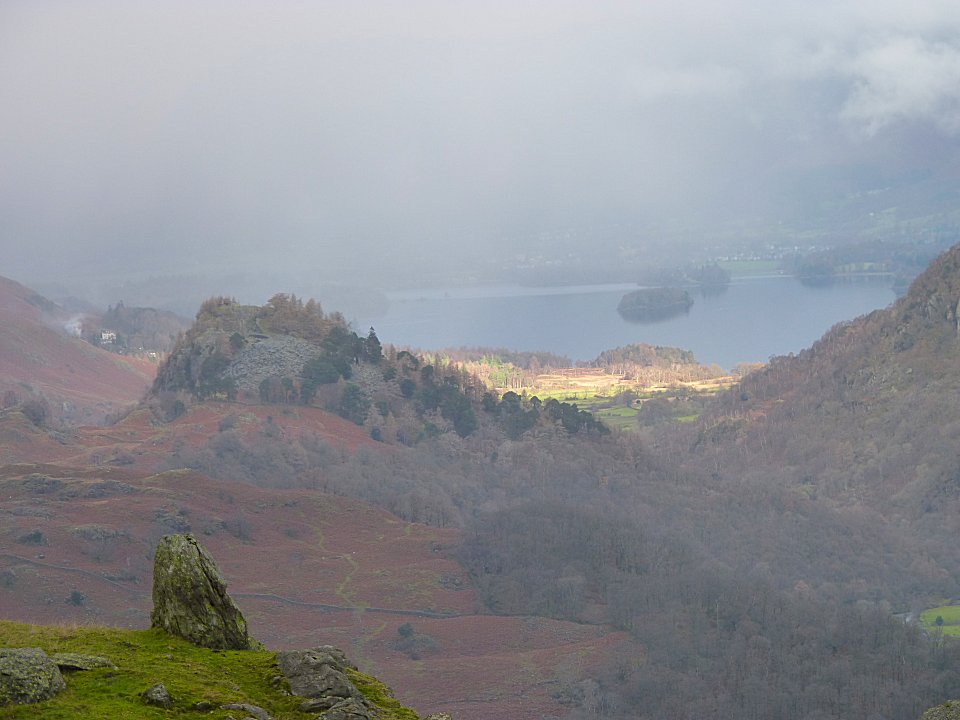 Zooming in on Castle Crag.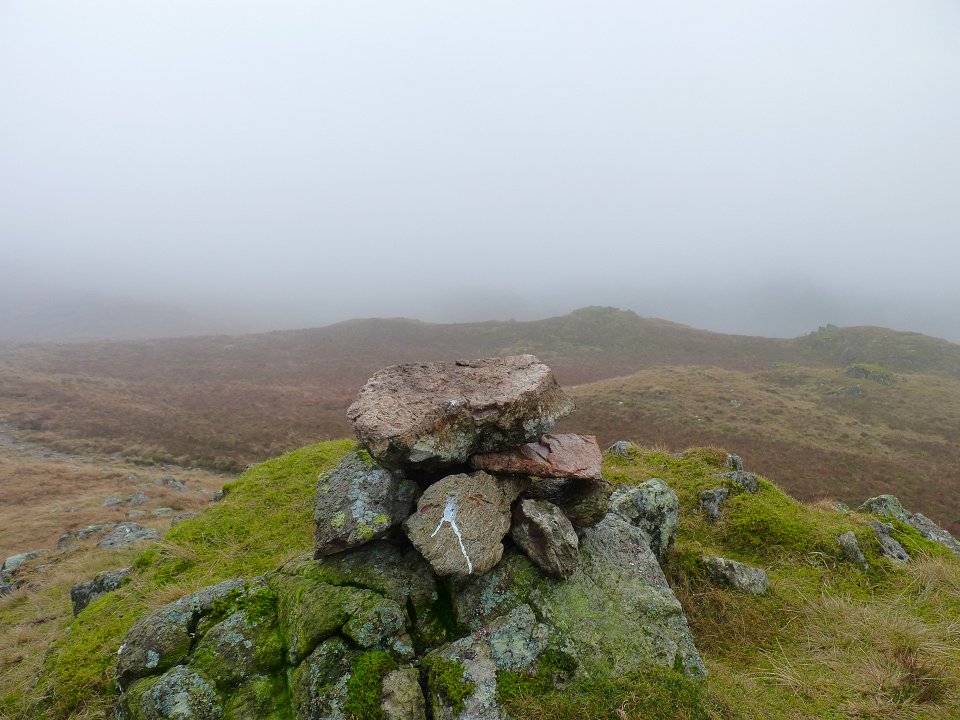 We met the mist as we reached Thornythwaite fell.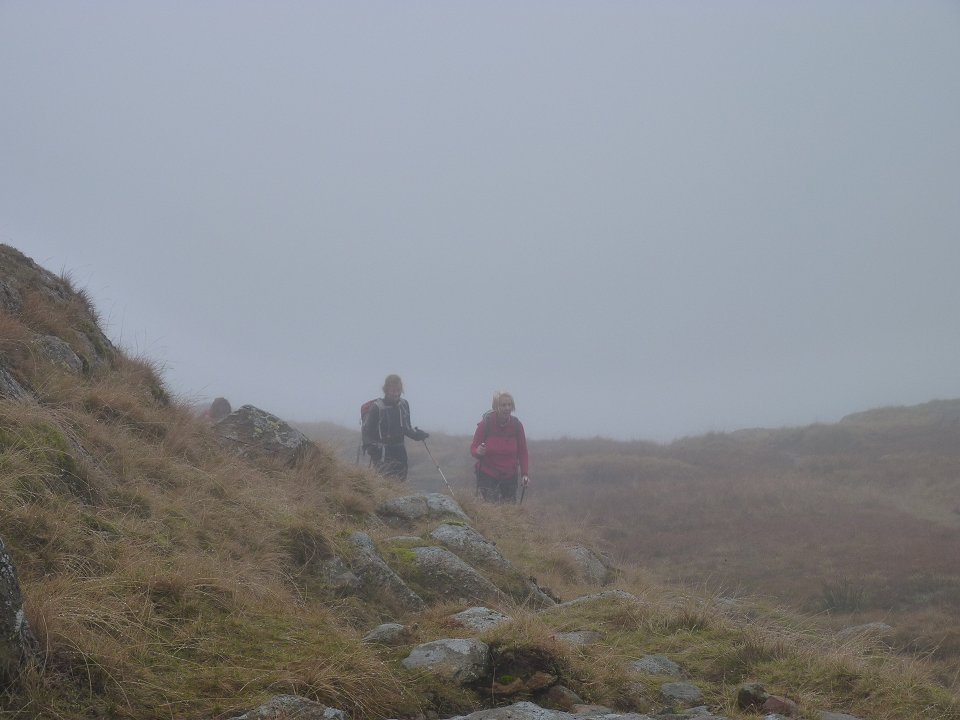 We followed the path in the mist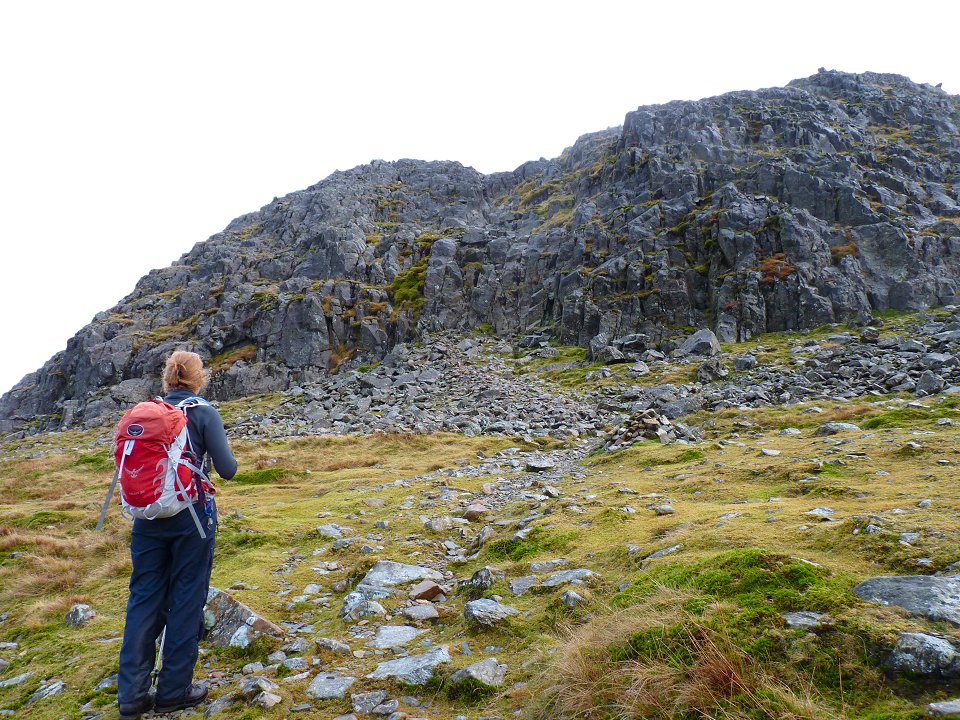 Which brought us to the 30ft rock step up to Glaramara. The mist temporarily moved away so we could confirm that we definitely weren't going that way so we diverted round to the right and climbed up on grass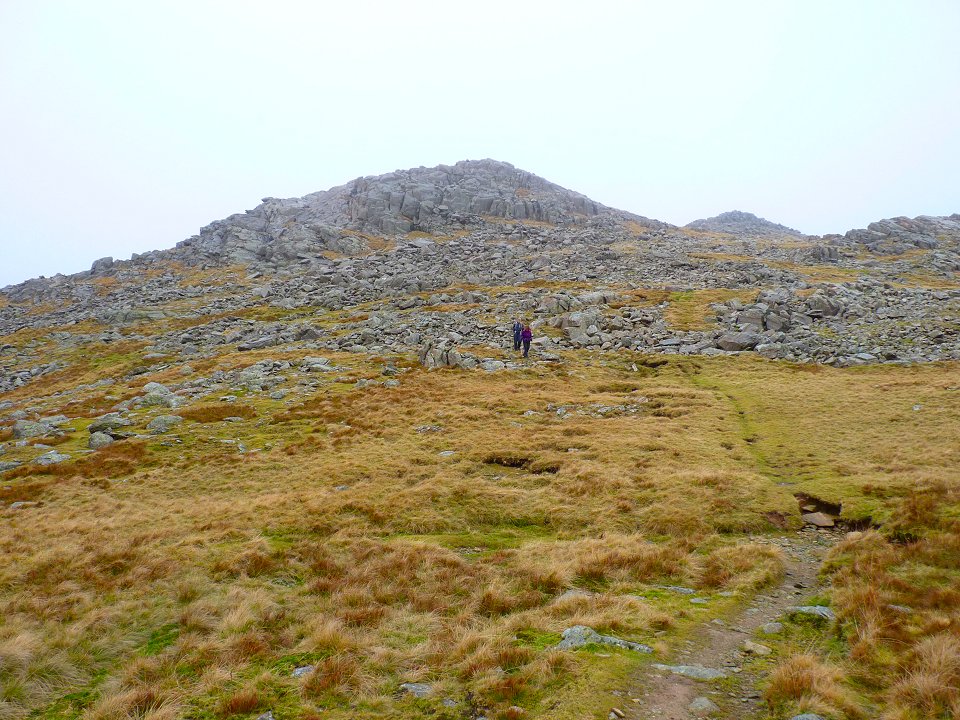 Glaramara from the walk across to Looking Steads.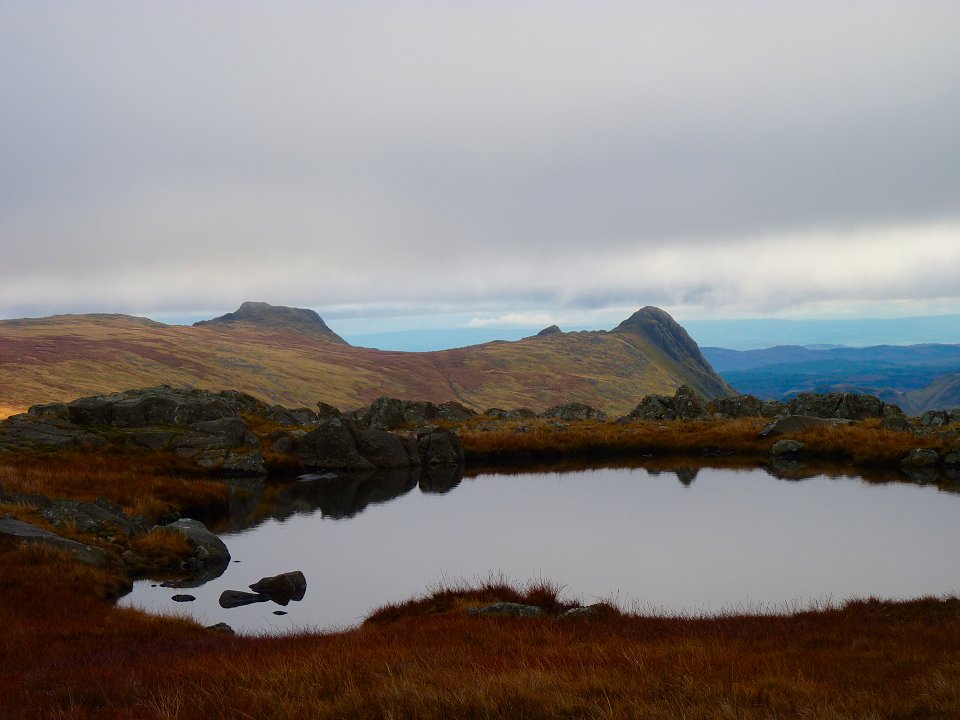 After having no views at all from Looking Steads suddenly the mist cleared and we had clear skies from then on. The Langdale Pikes are well seen as we head around the other side of Glaramara and make for Combe Head.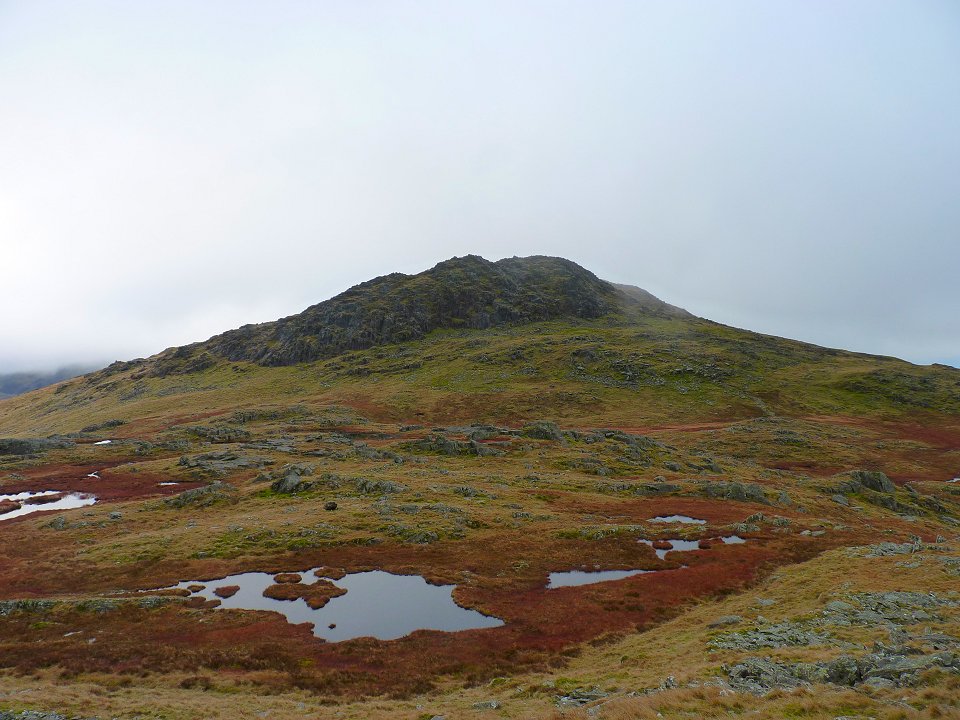 Looking back up to Glaramara from near Combe Head.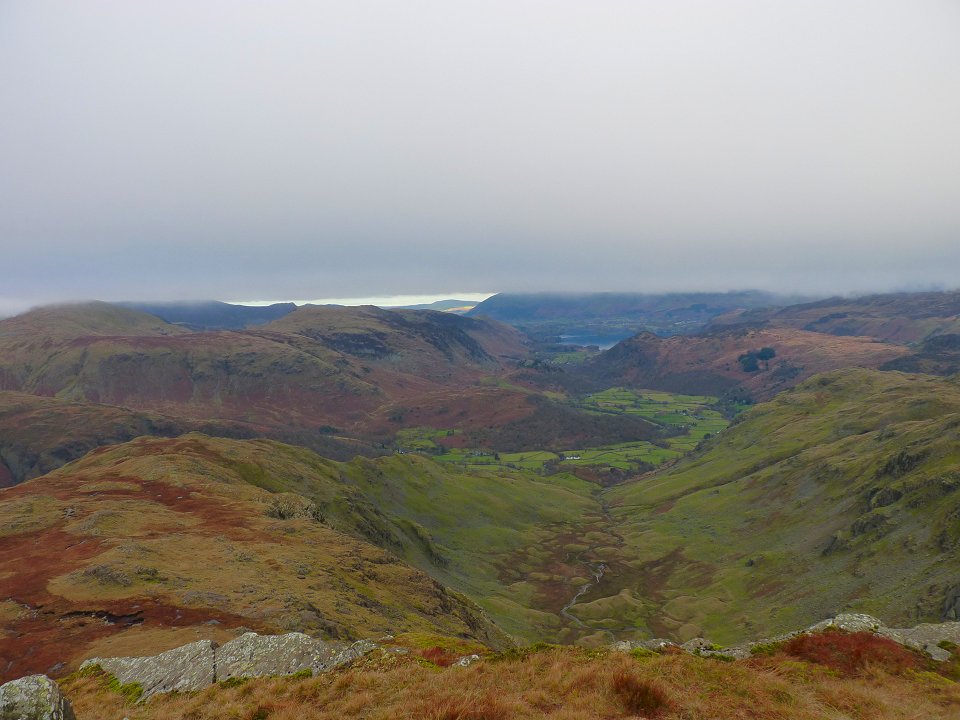 View down the Combe with a curtain of cloud across Skiddaw.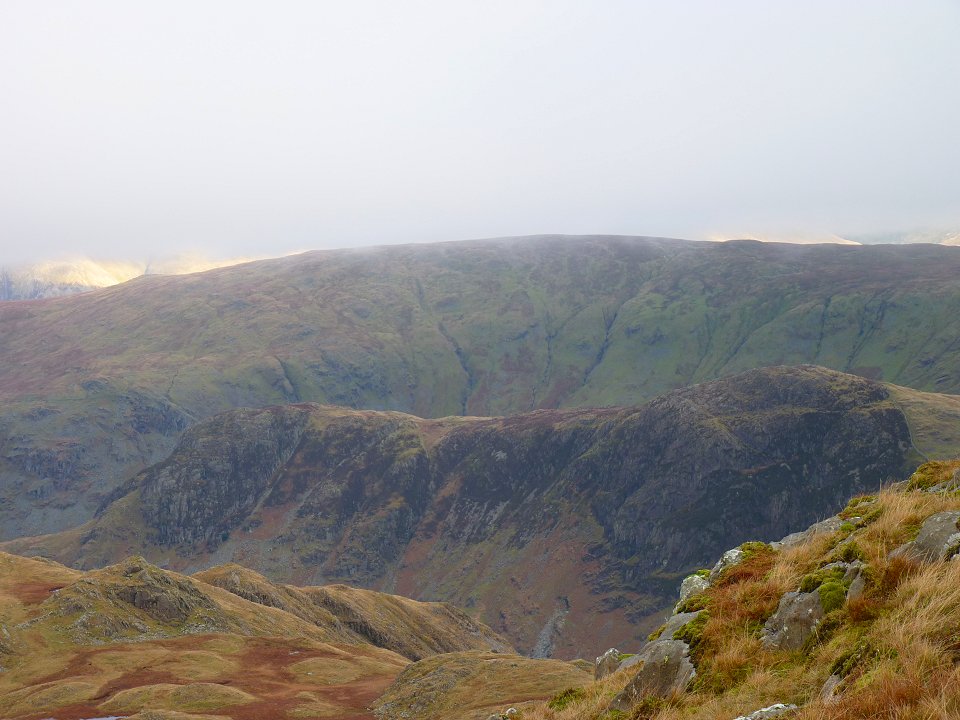 Eagle Crag and Sergeant's Crag with Ullscarf behind.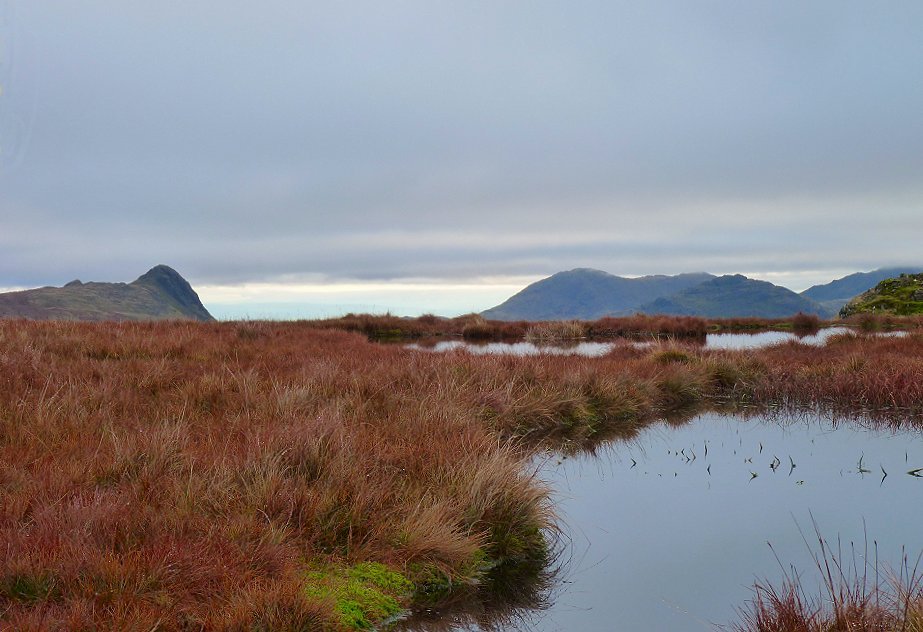 Pike o' Stickle, Wetherlam and Pike o' Blisco from the top of Combe Door.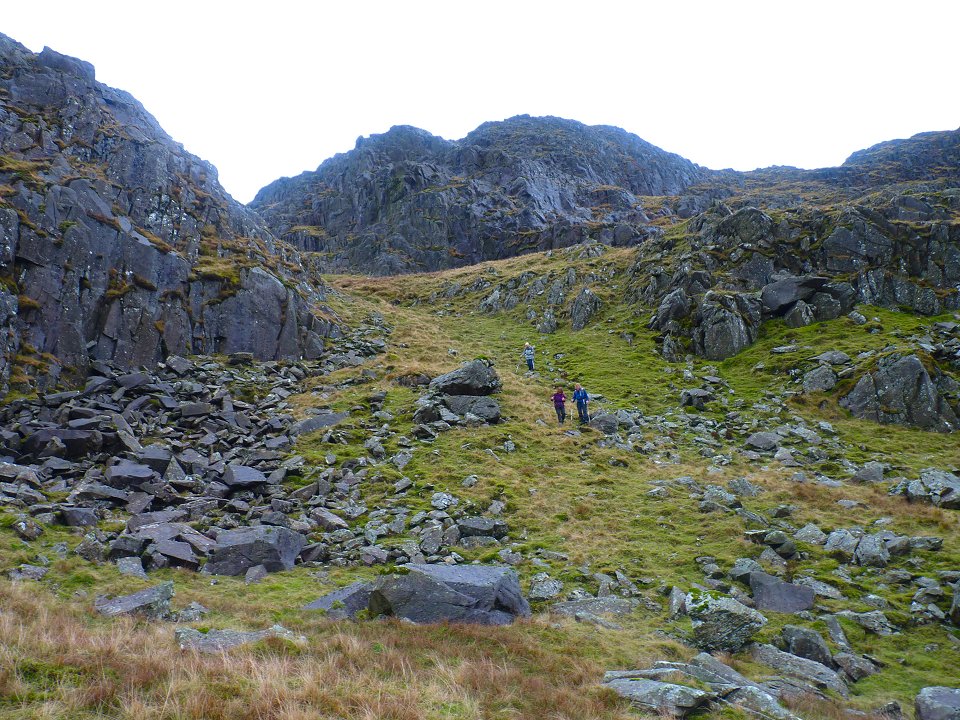 The Girls negotiate the trick descent through Combe Door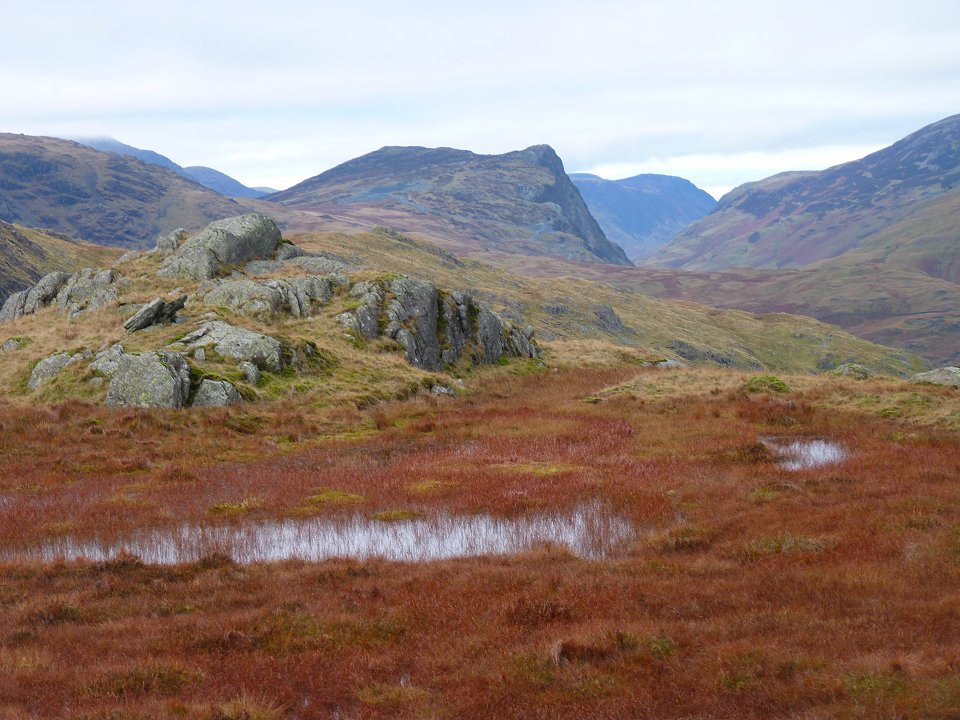 Distinctive Honister Crag from Rosthwaite fell.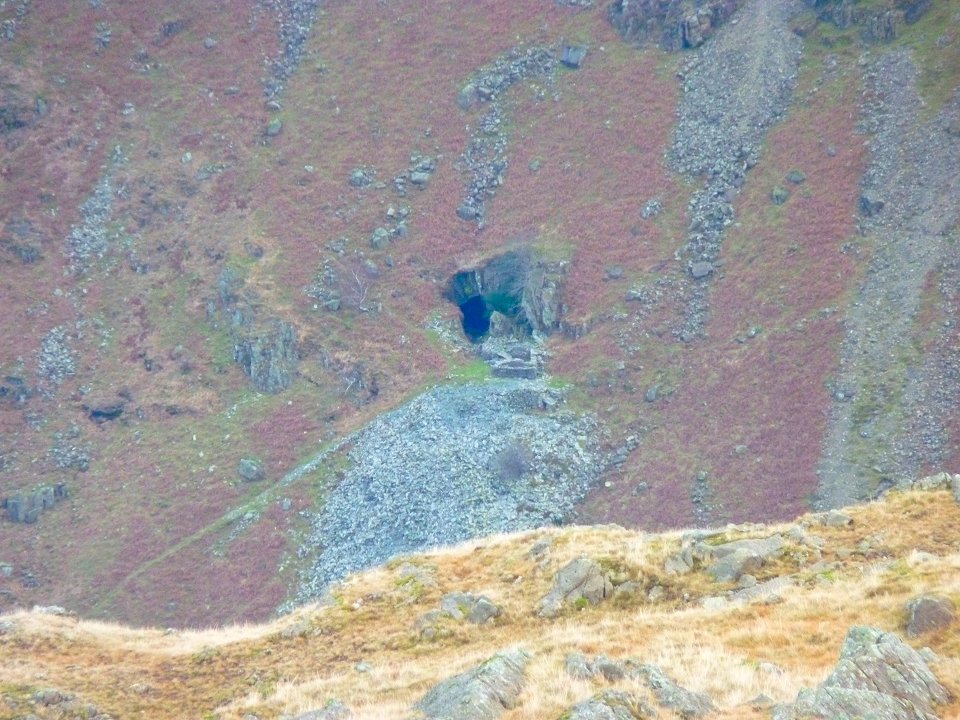 Old Level on the side of Sergeant's Crag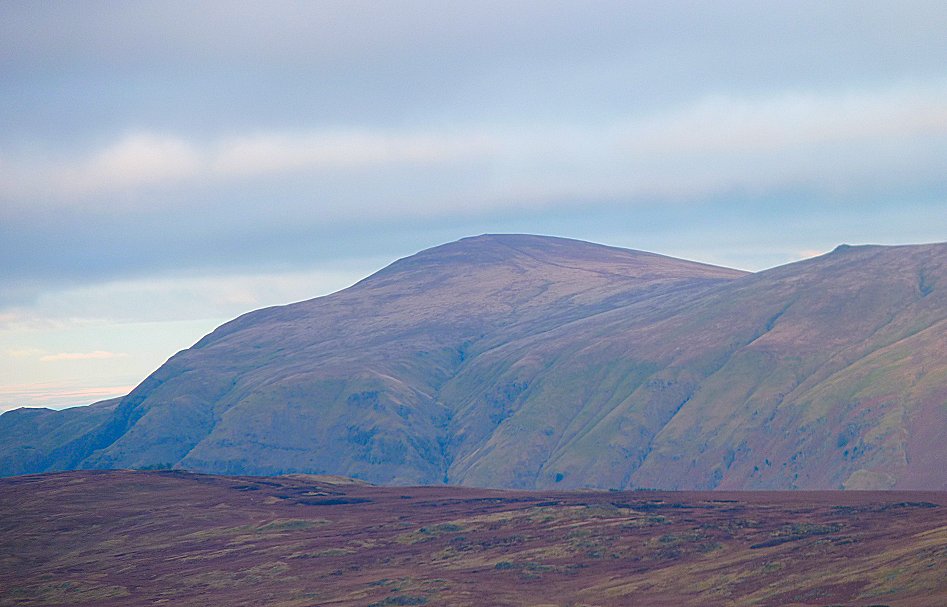 Clough Head with the little top of Calfhow Pike to the right.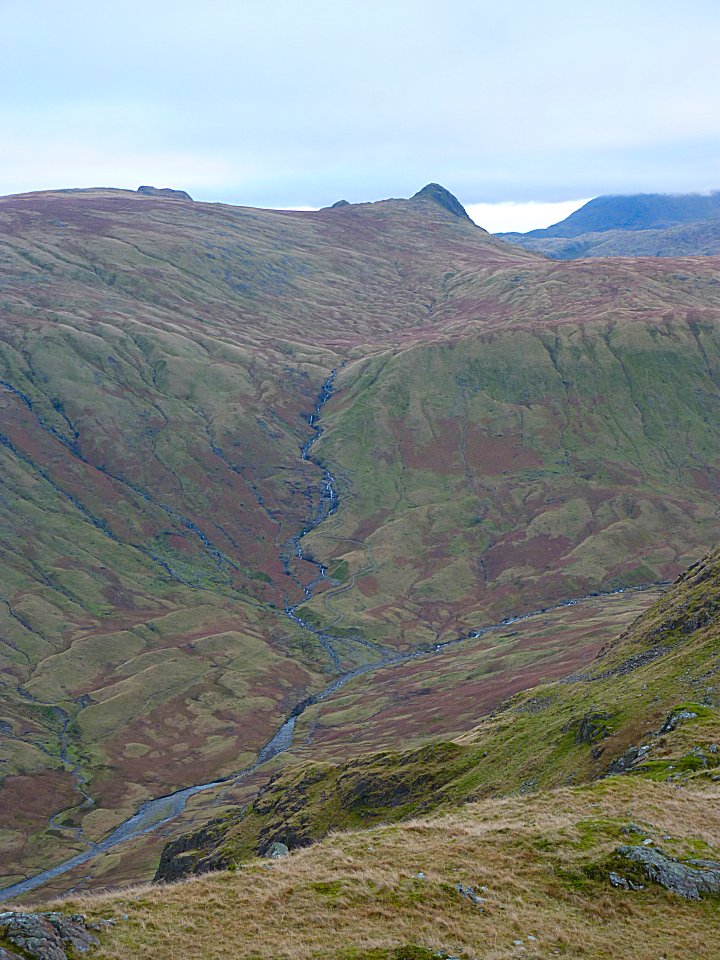 Stake Beck and pass from Dovenest Top.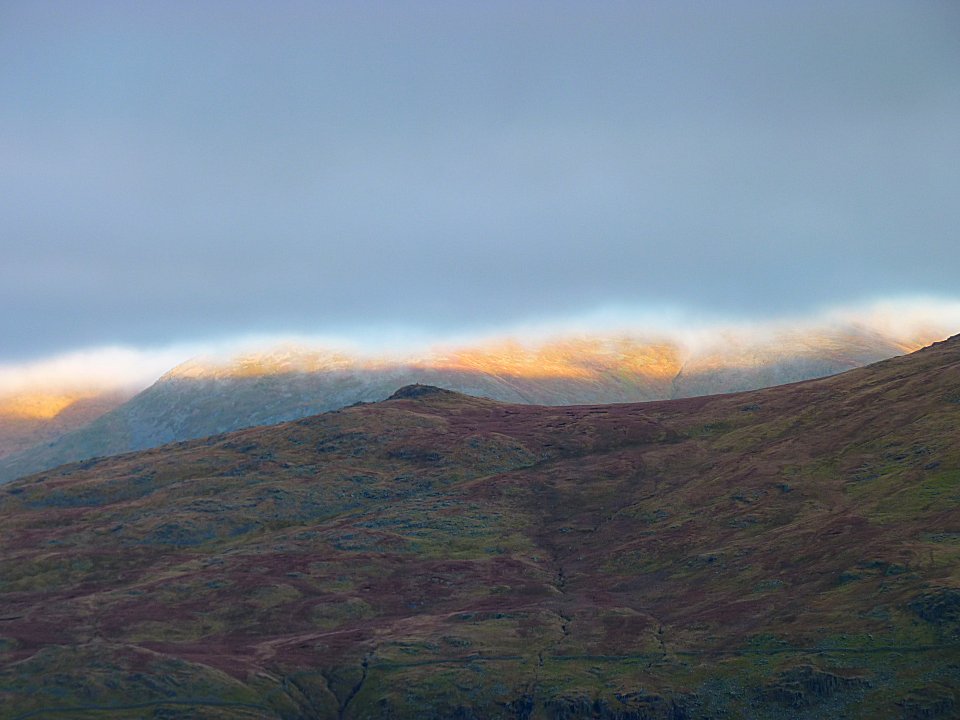 Sunshine on the Helvellyn ridge. The small outcrop might be Standing Crag, but then again it might not.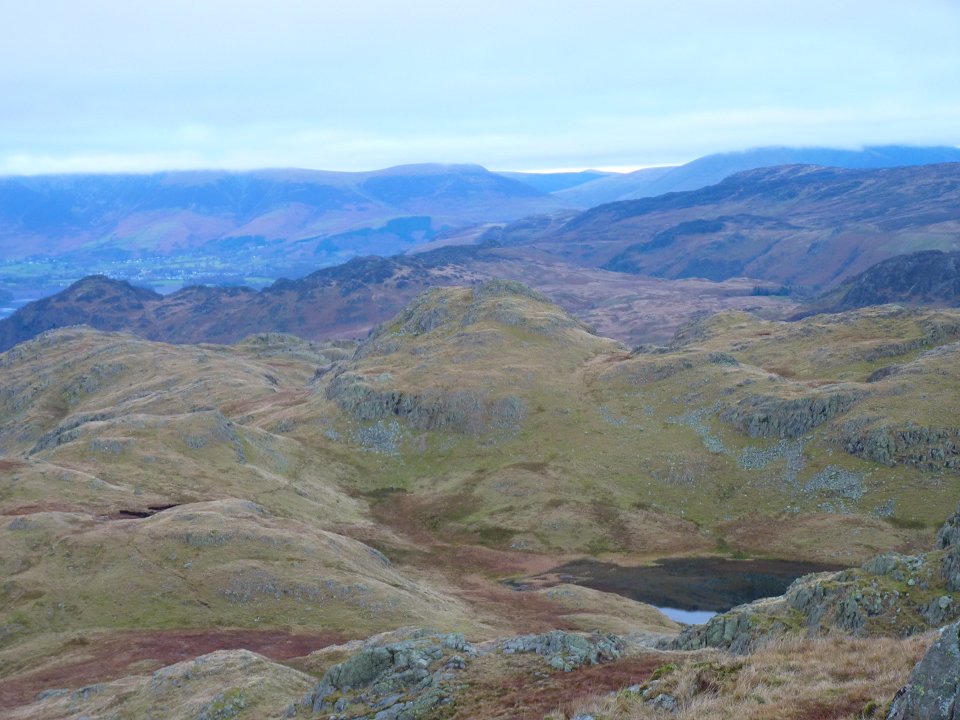 Tarn at Leaves with Bessyboot behind come into view.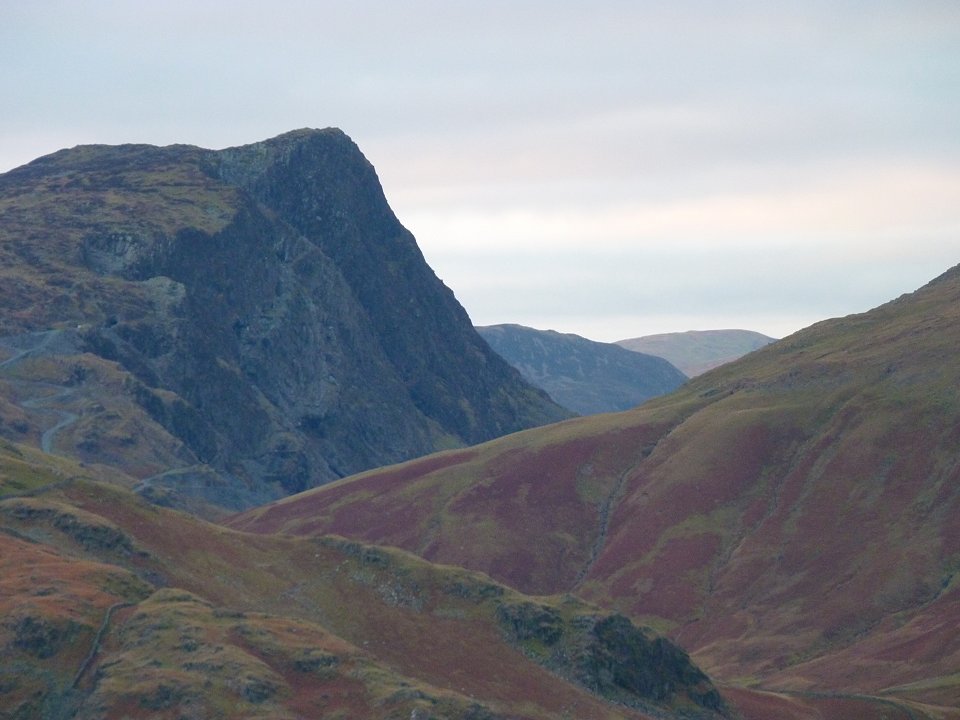 Zooming in on Honister Crag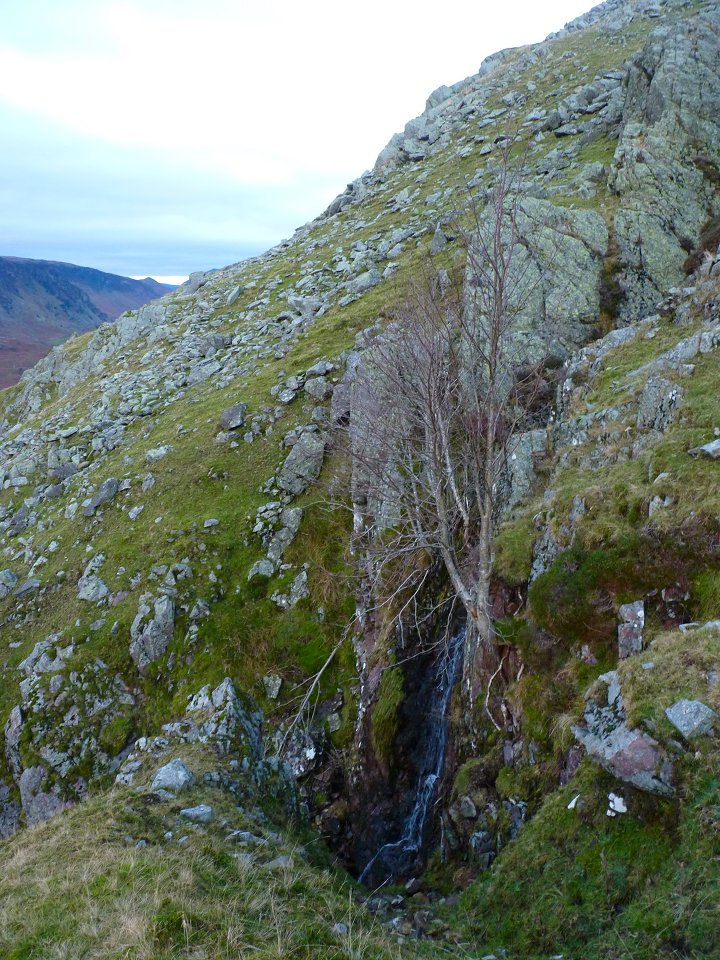 Waterfall in the unnamed stream beside the steep path down to the valley
A last look back to the Combe and Combe head as the light fades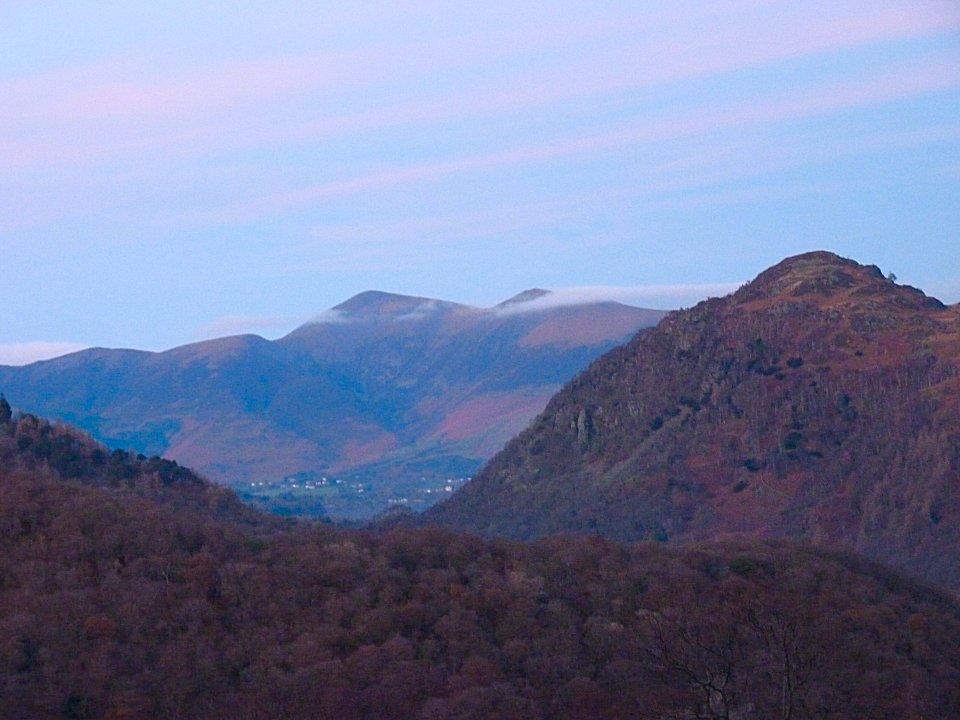 Skiddaw is mostly clear now.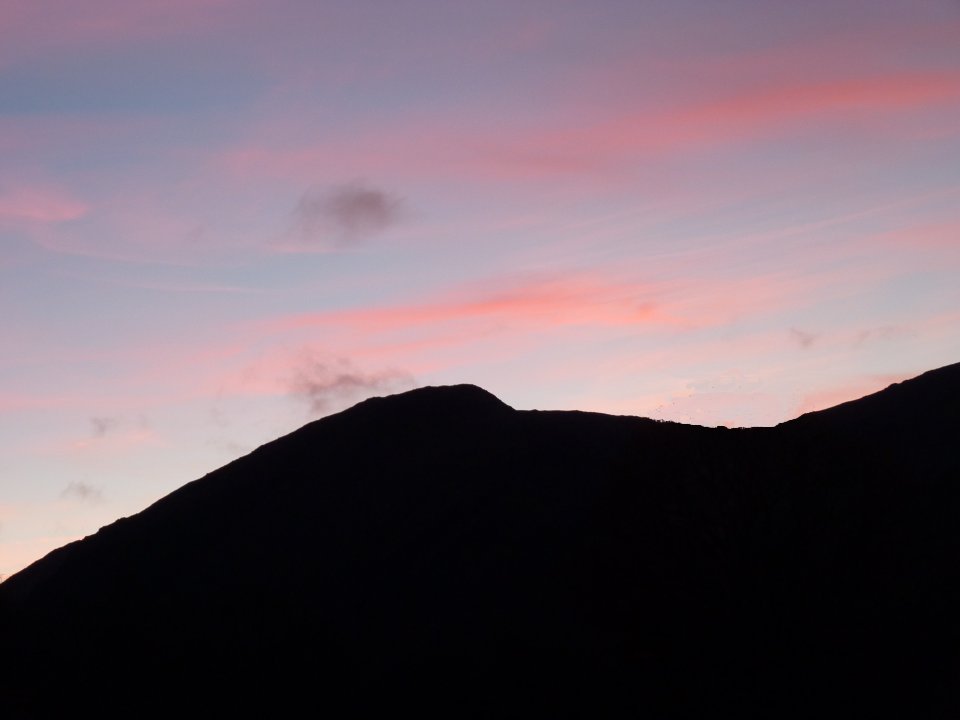 Back where we started and not a moment to soon.
Last walk - Blencathra