WWW.KARLSWALKS.CO.UK
PICTURES AND TRIP REPORTS FROM MY WALKS IN THE ENGLISH LAKE DISTRICT
---
A walk home from Smithills moor
21st December 2013
Route. Coal Pit Rd. - Smithills Moor - Winter Hill - Hordern Stoops - Spitlers Edge - Redmonds Edge - Great Hill - Piccadilly - Lyons Den - Darwen Moor - Home (about 9 miles 1700ft ascent)
Our planned visit to the lakes on Saturday was postponed as Sue e-mailed me on Friday saying she was feeling a bit under the weather. So I took advantage of a lift to Bolton and walked back home over the moors.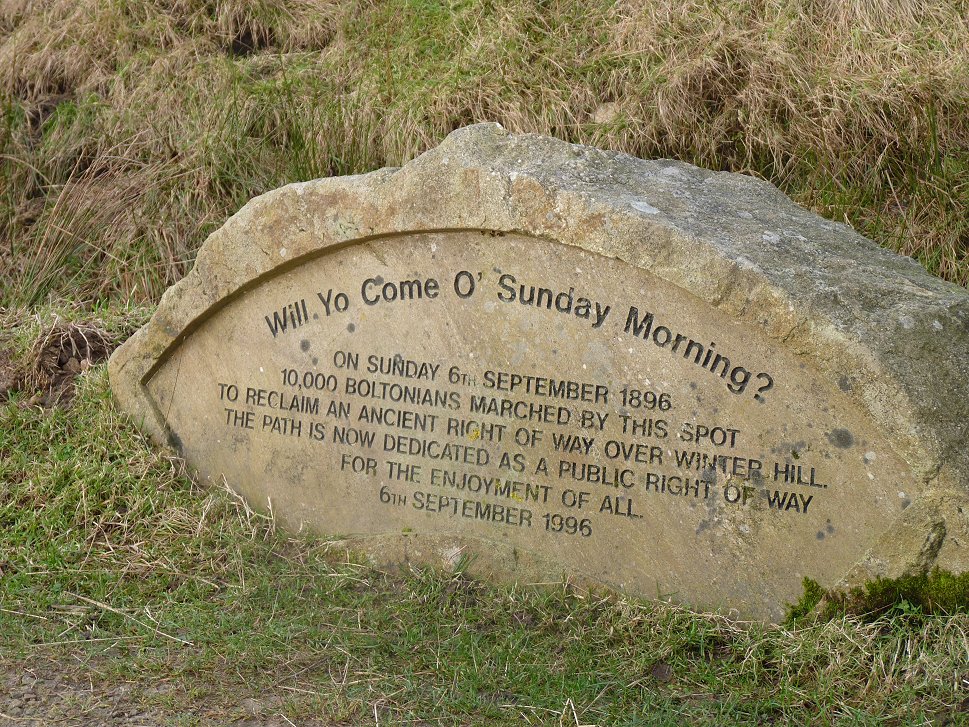 I followed Coal Pit road up to where a track branches off headed for Winter Hill. At the start of the path is the Trespass Stone. The stone commemorates the mass trespass of 1896 ( some 36 years before the more well known Kinder Trespass)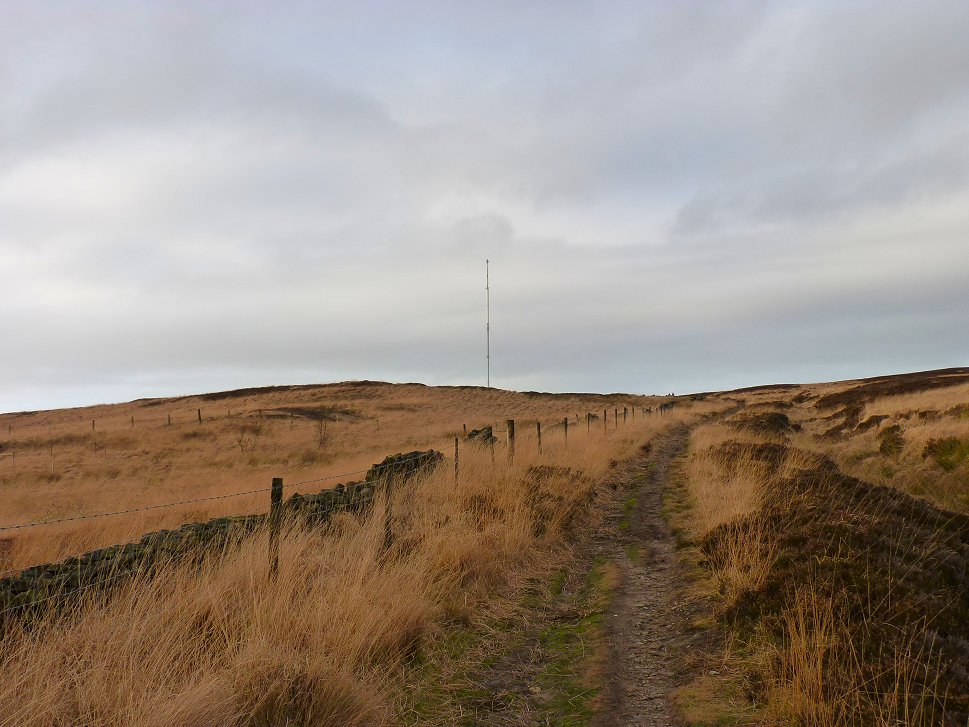 he TV mast soon comes into sight.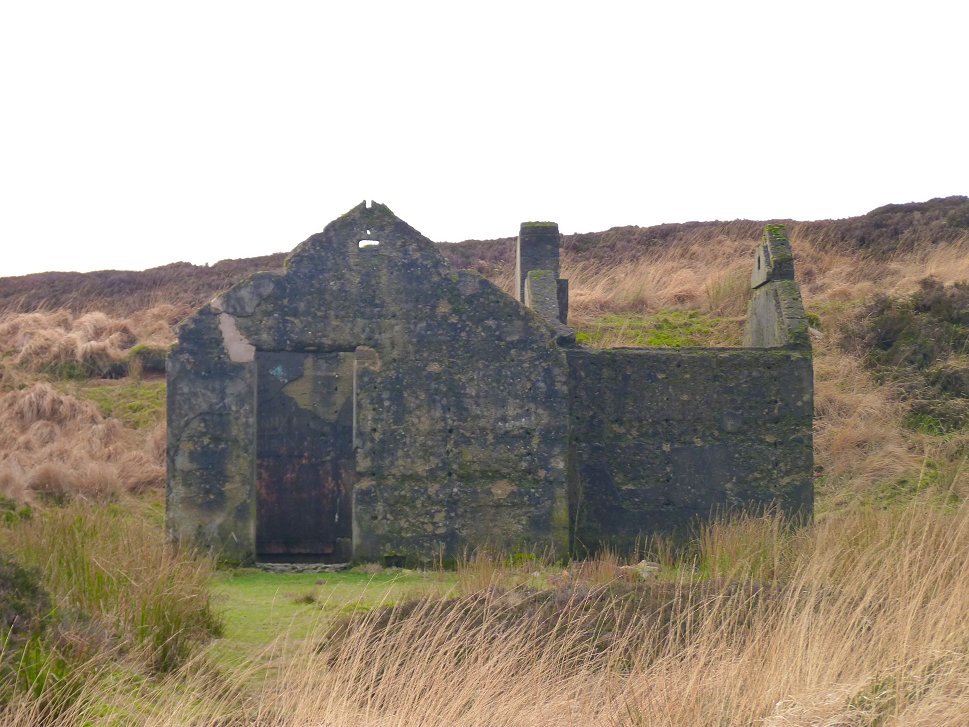 The ruin of Smithills shooting hut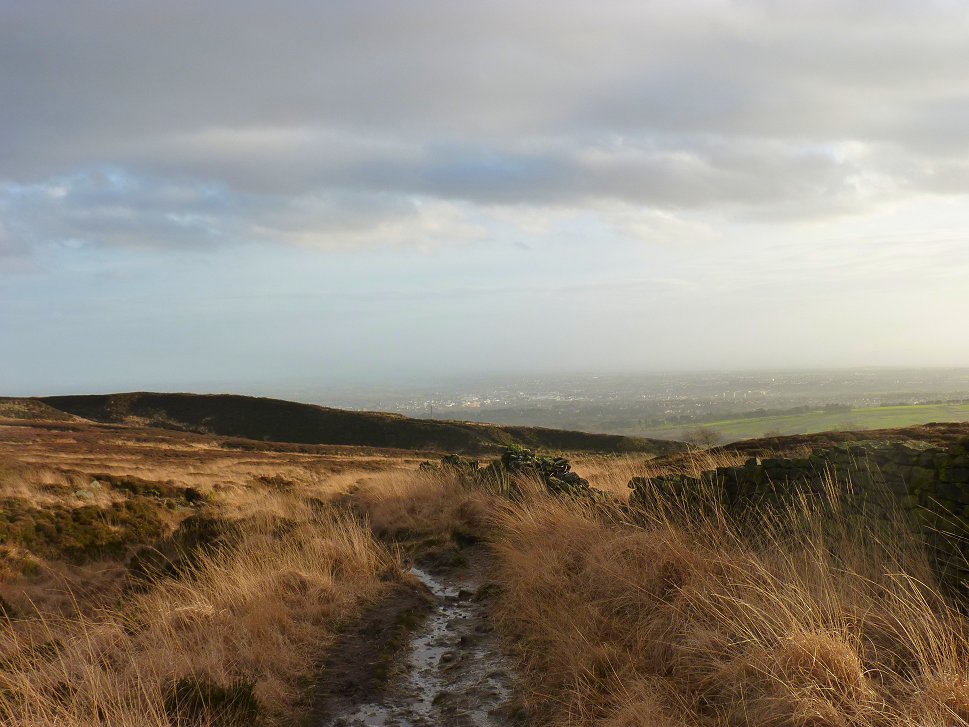 Looking over Bolton to where Manchester and the Peak District would be seen on a clear day.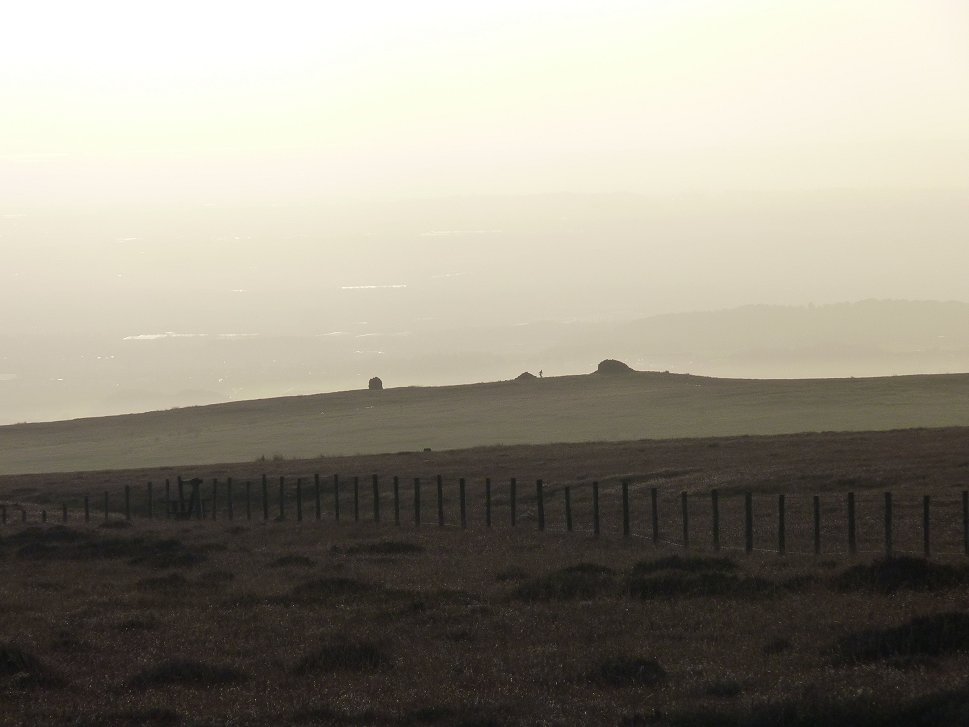 Three cairns on Two Lads.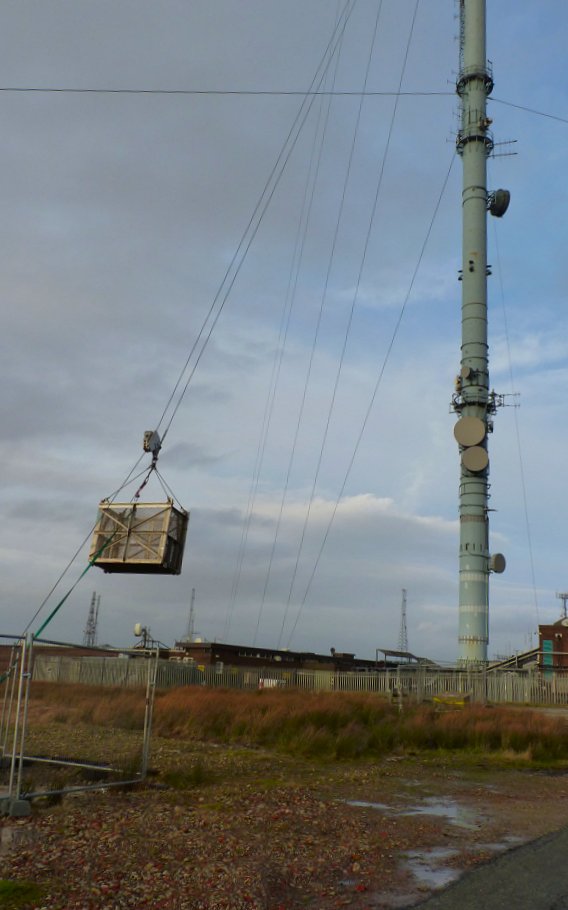 Rather them than me!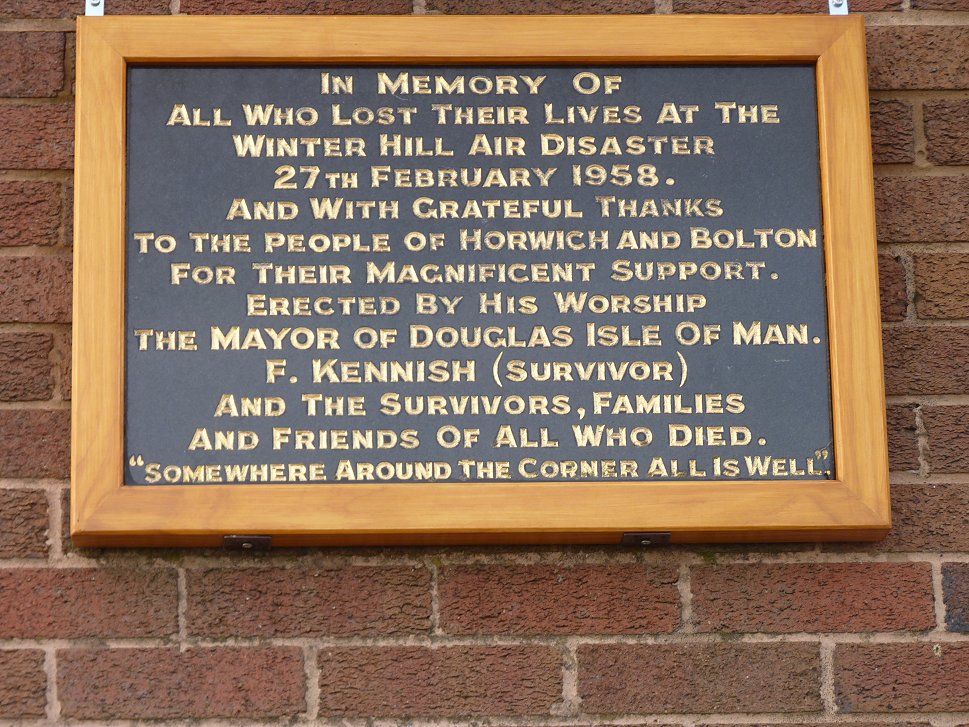 I had read on Paul Sharkey's blog that the memorial plaque had gone missing presumed stolen so I was pleased to see that it had just been removed to have a new frame fitted.
You can learn more about the accident on Wikepedia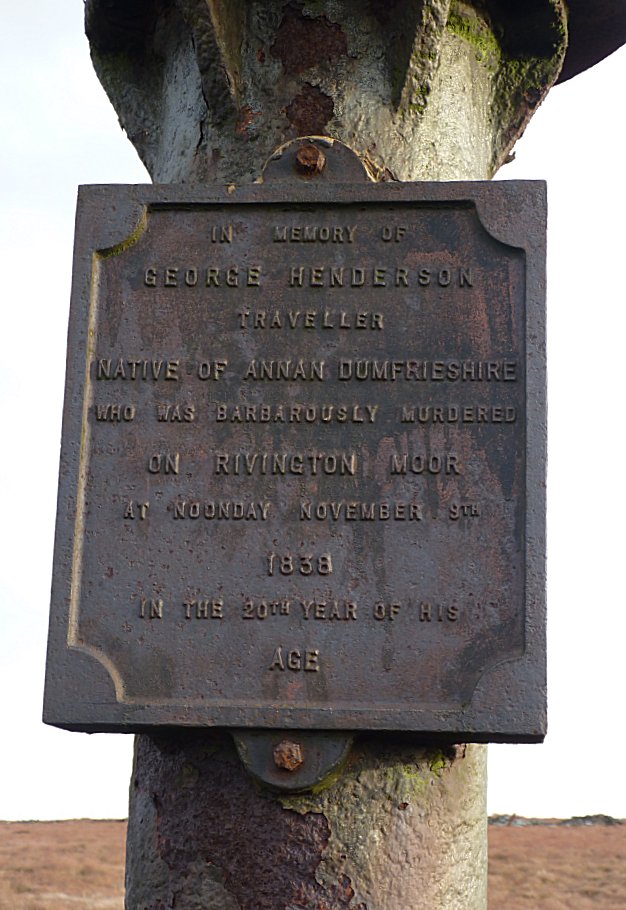 Just along the path is another memorial, this time remembering a more sinister happening on the moors.
Again more detail can be found on Wikepedia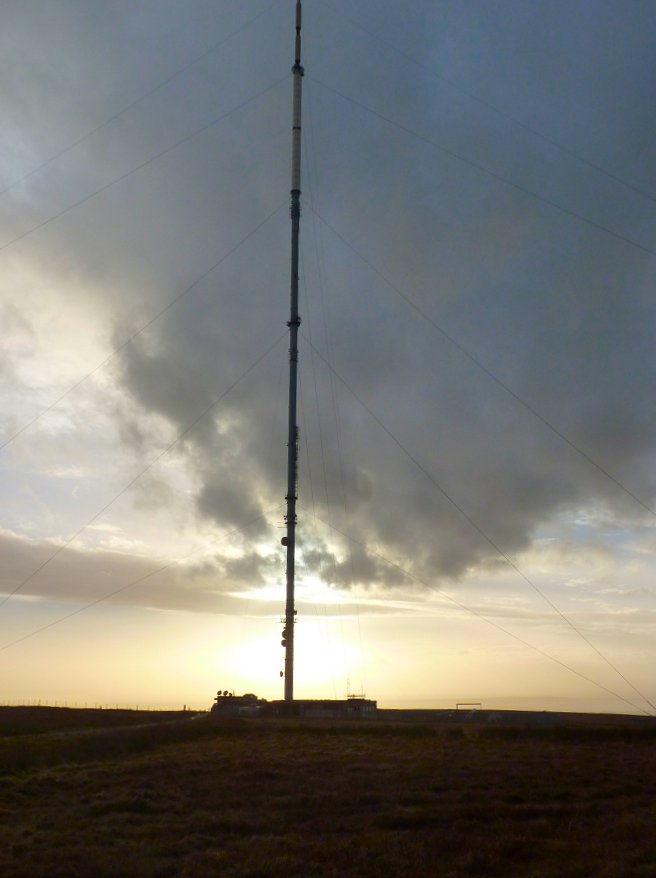 Looking back at the mast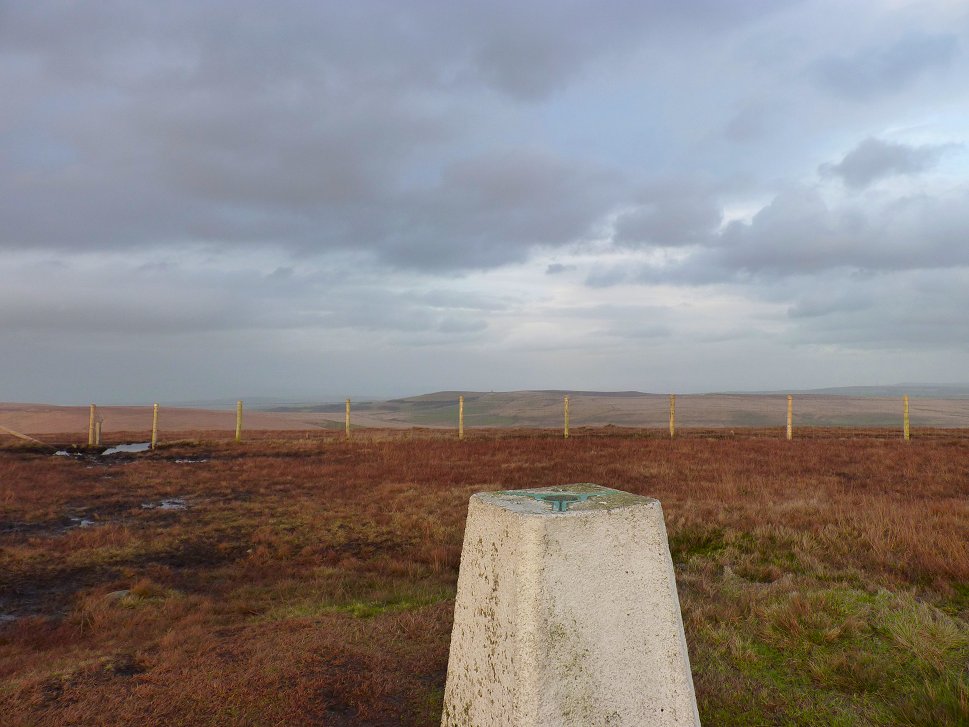 Darwen Tower just visible in the distance from Winter Hill's trig point. Pendle Hill and Pen-y- Ghent are quite clear from here on a good day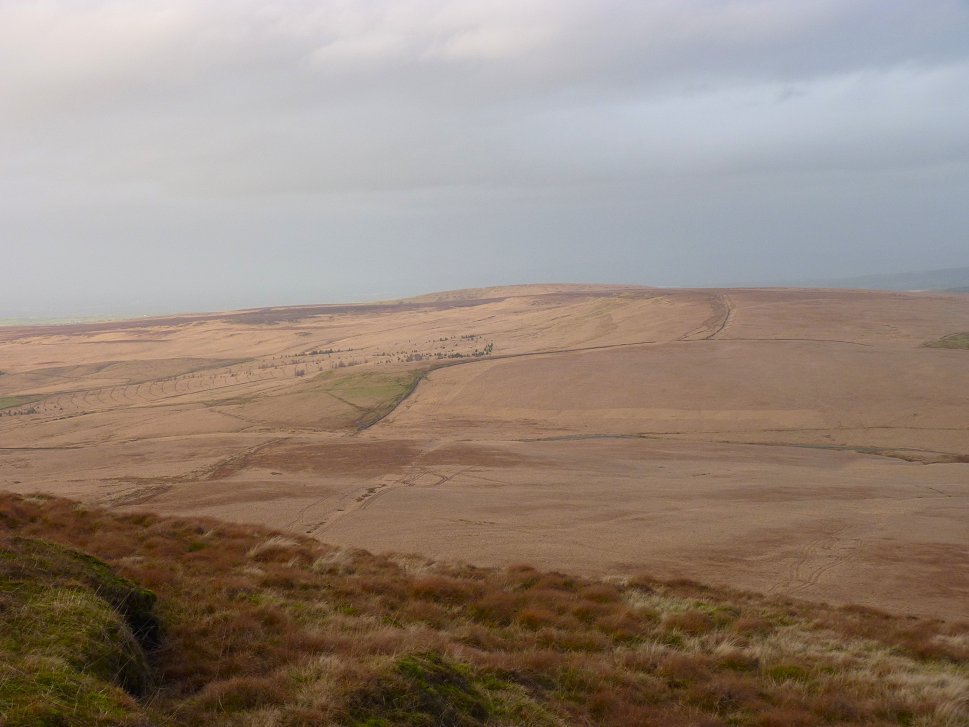 Looking down to my path over the moor to Great Hill.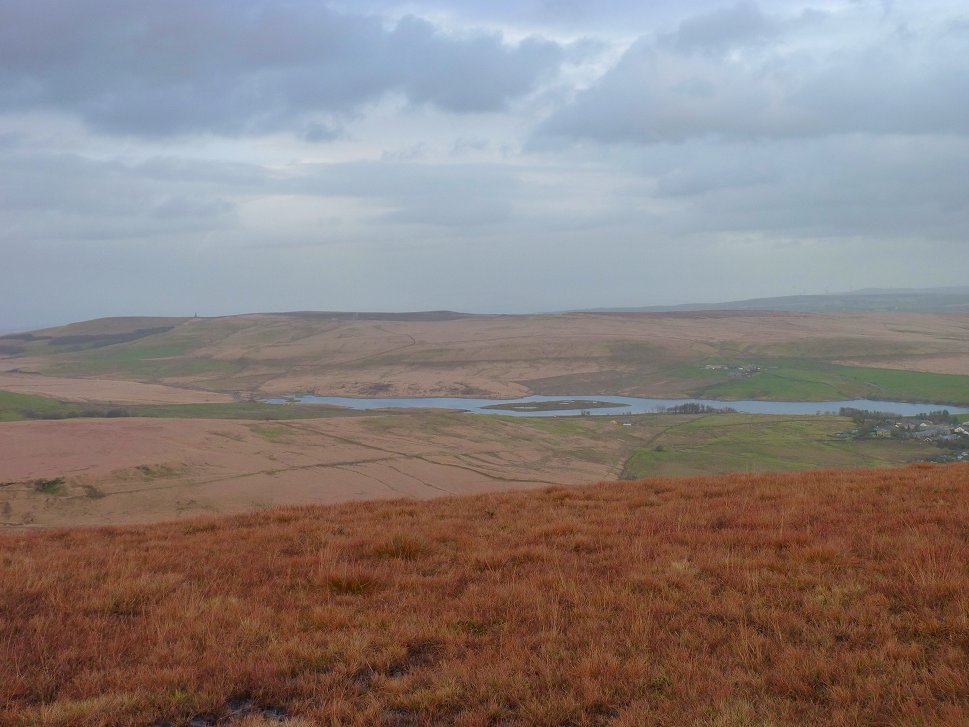 Belmont reservoir home of Bolton sailing club.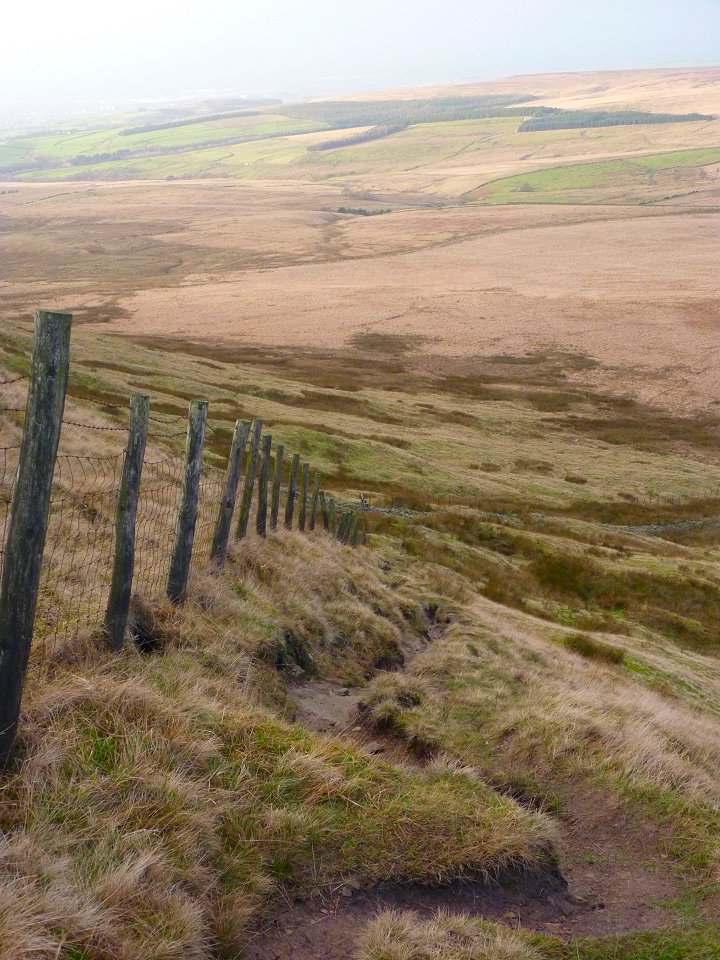 The path down was quite slippy and muddy but the forecasted rain hadn't arrived and it was quite warm for December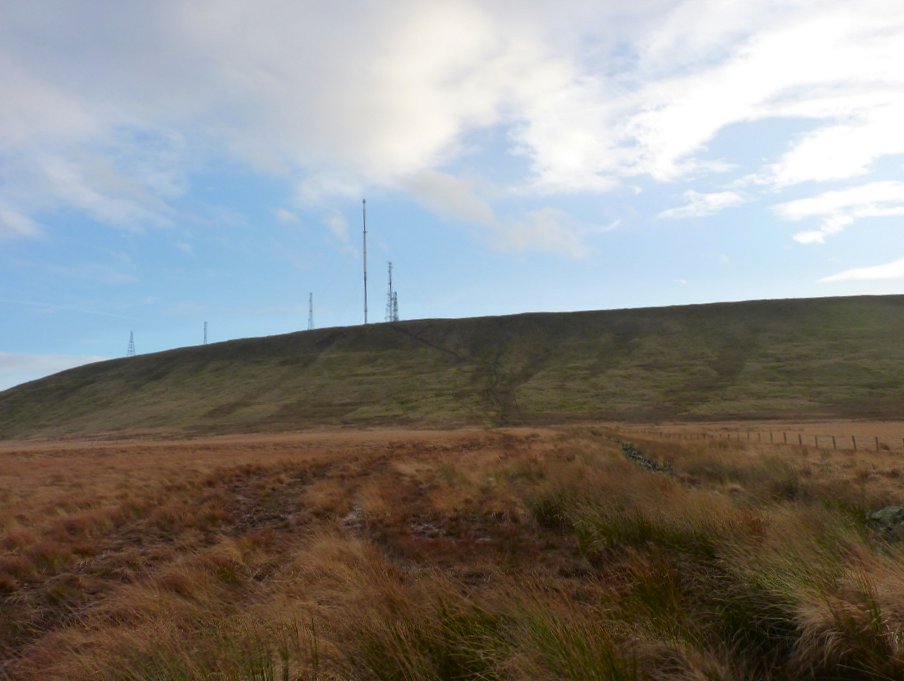 Looking back up.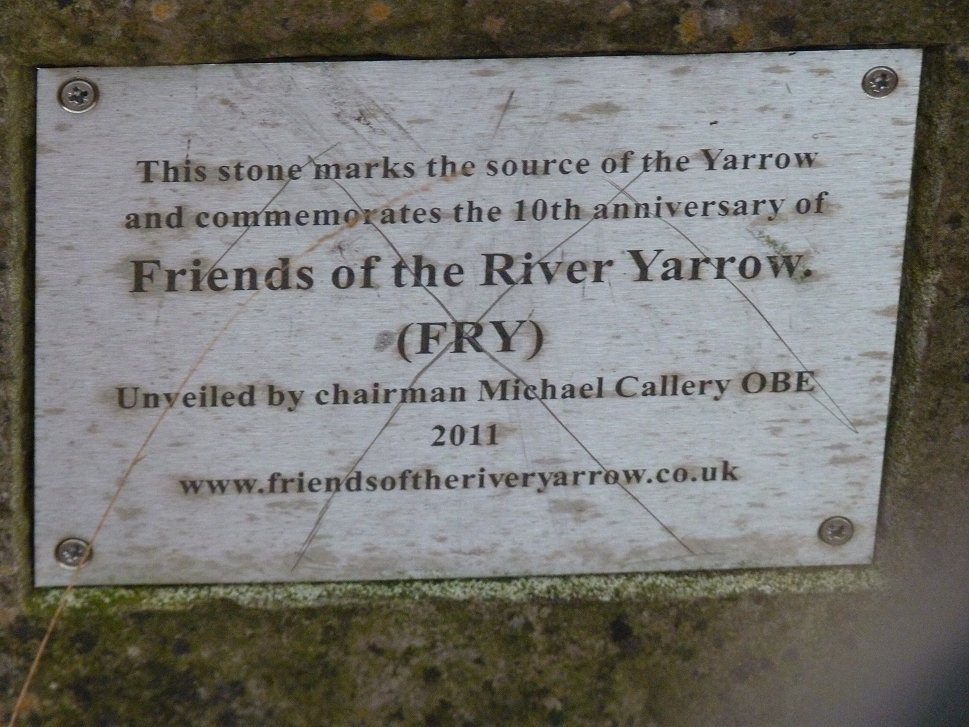 Another commemorative stone found at the bottom of the climb to Spitlers Edge.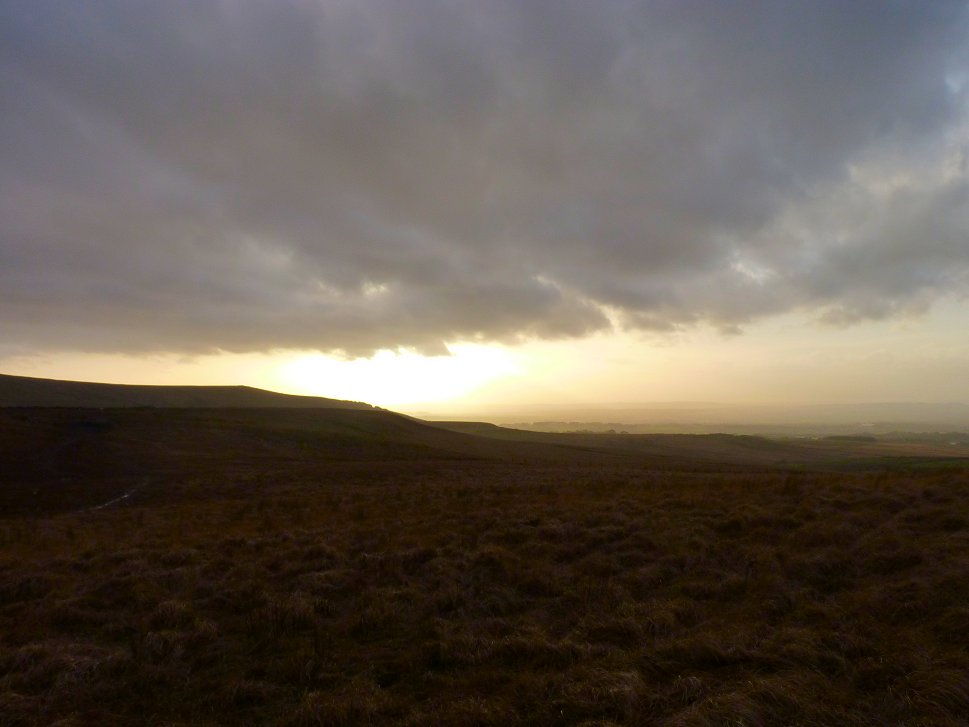 The sun sets early on the 21st December.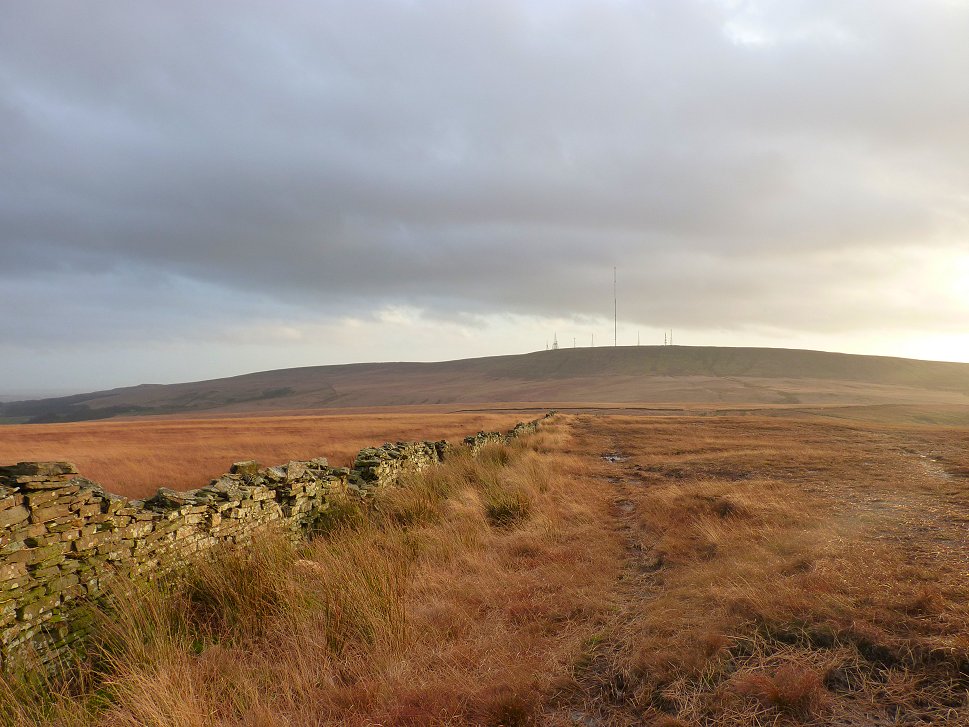 Another look back.
And a look ahead. I'm always glad to reach these slabs as the path before them is very boggy.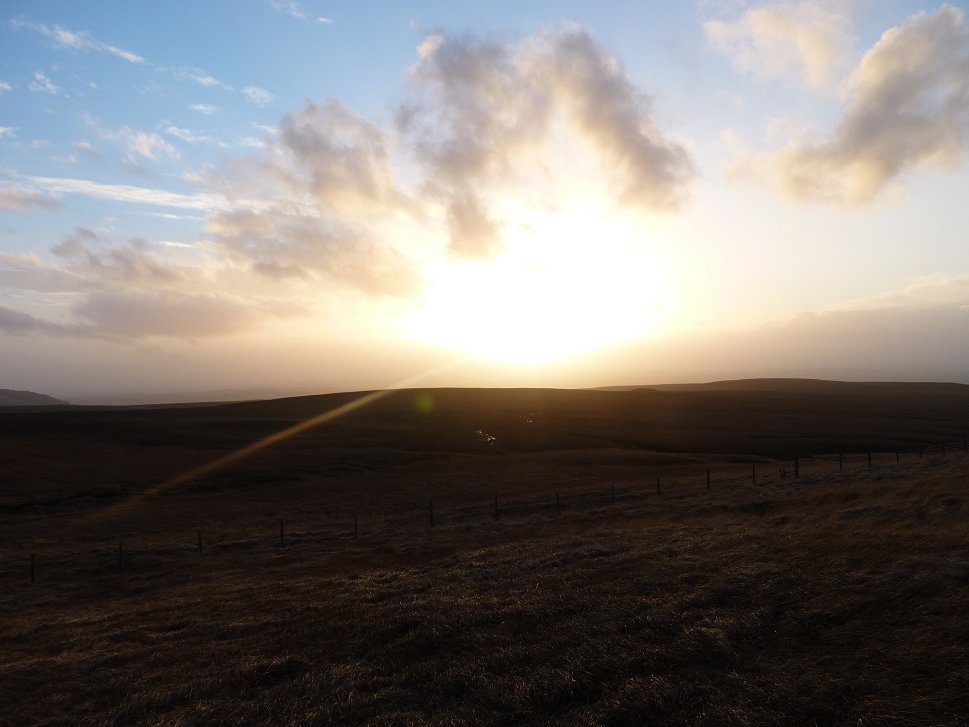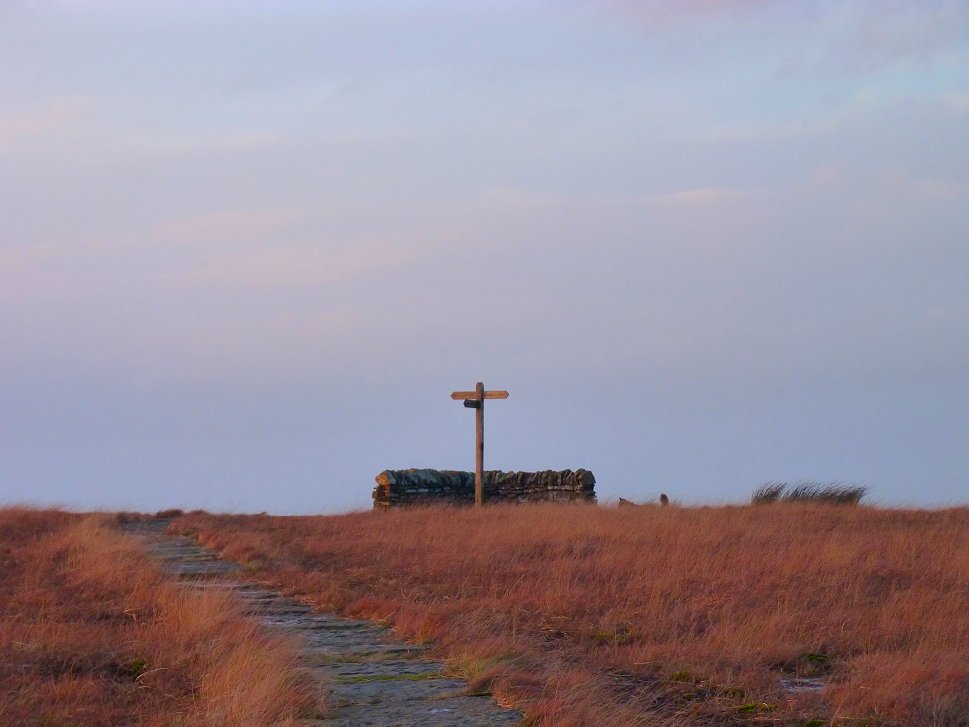 On Great Hill now.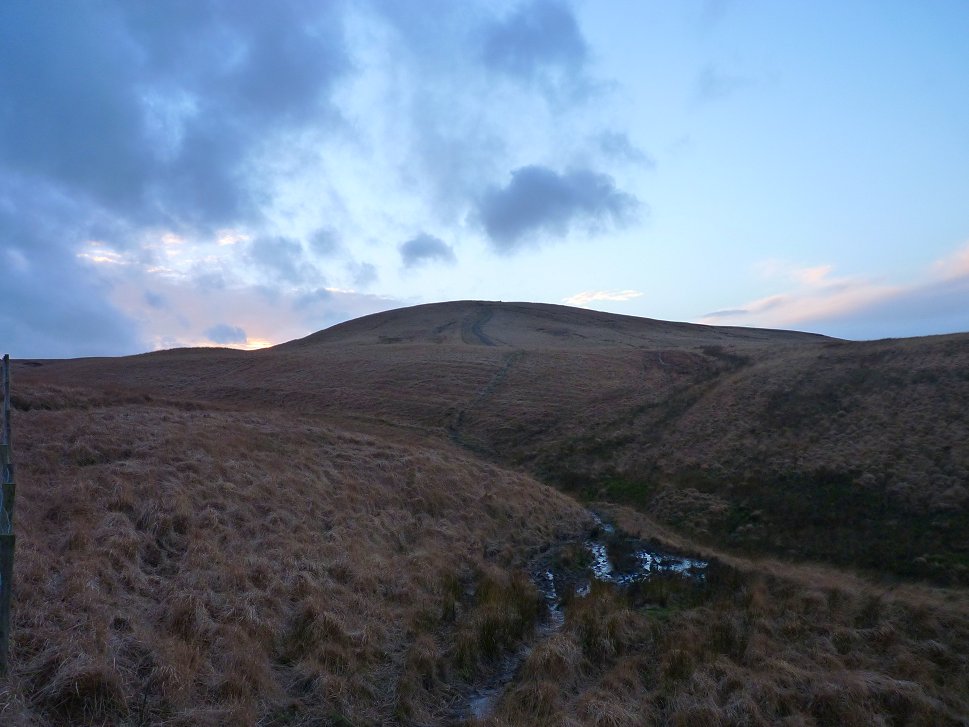 I normally sit for a bit in the shelter on Great Hill but daylight was running out fast so hot footed it down towards the road.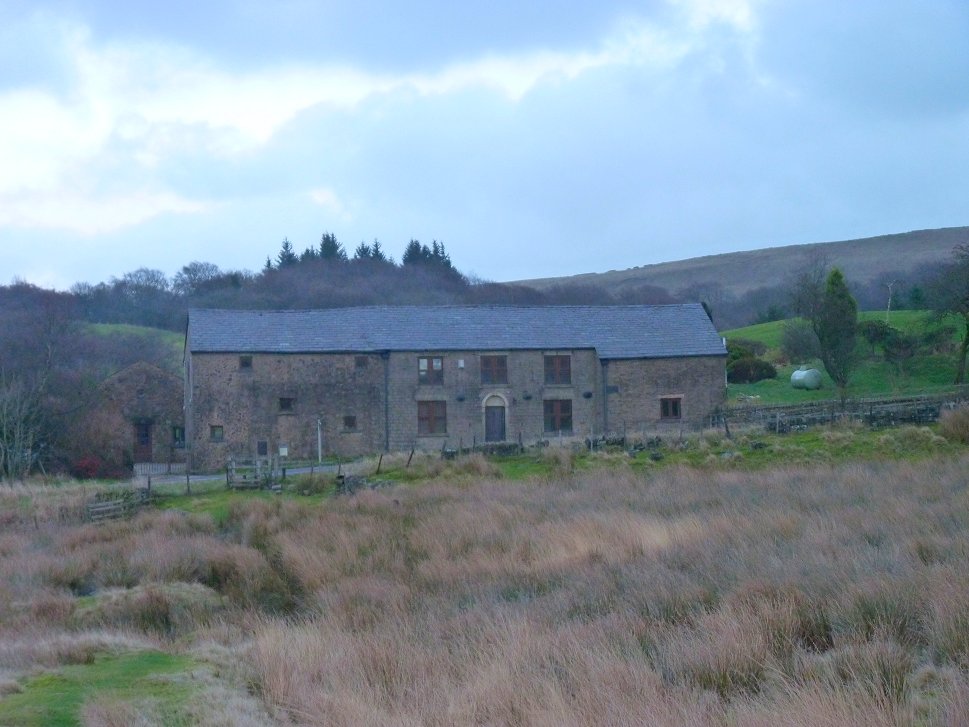 The farm with the grand name of Piccadilly is where I cross the road.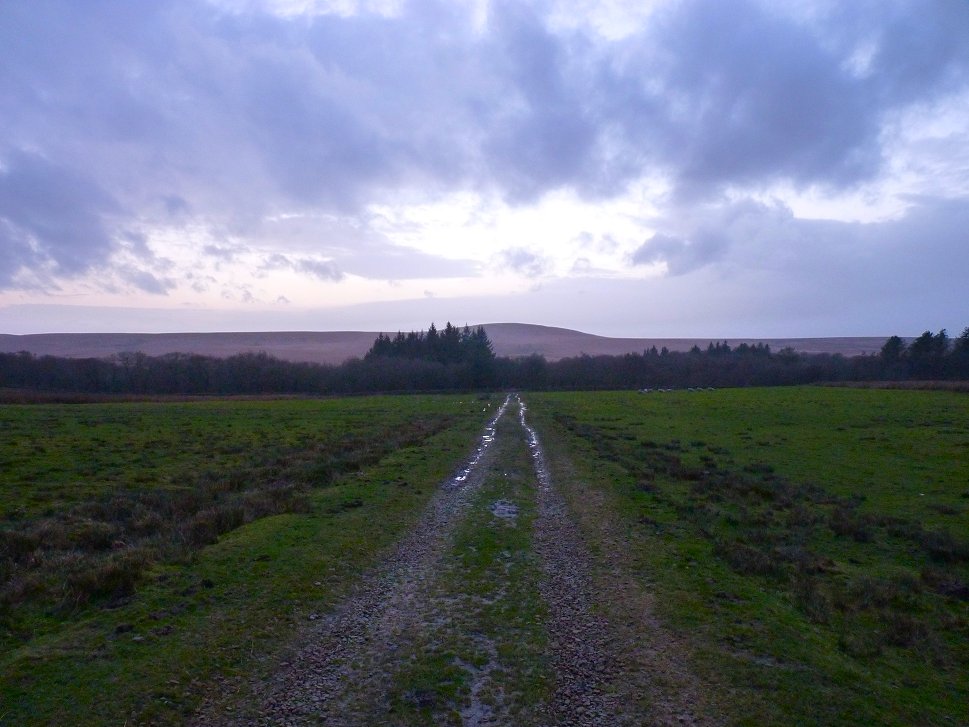 Another look back to Great Hill from the start of the path to Lyons Den
( Lyons Den was named after John Lyon, a seven foot high giant who apparently constructed a simple house of turf and heather here around 1790. The story goes that when three local men went to visit him, they saw him crawling out of the lowly entrance to the hut on all fours. One of them called out 'See... he's coming out of the Lyons Den!)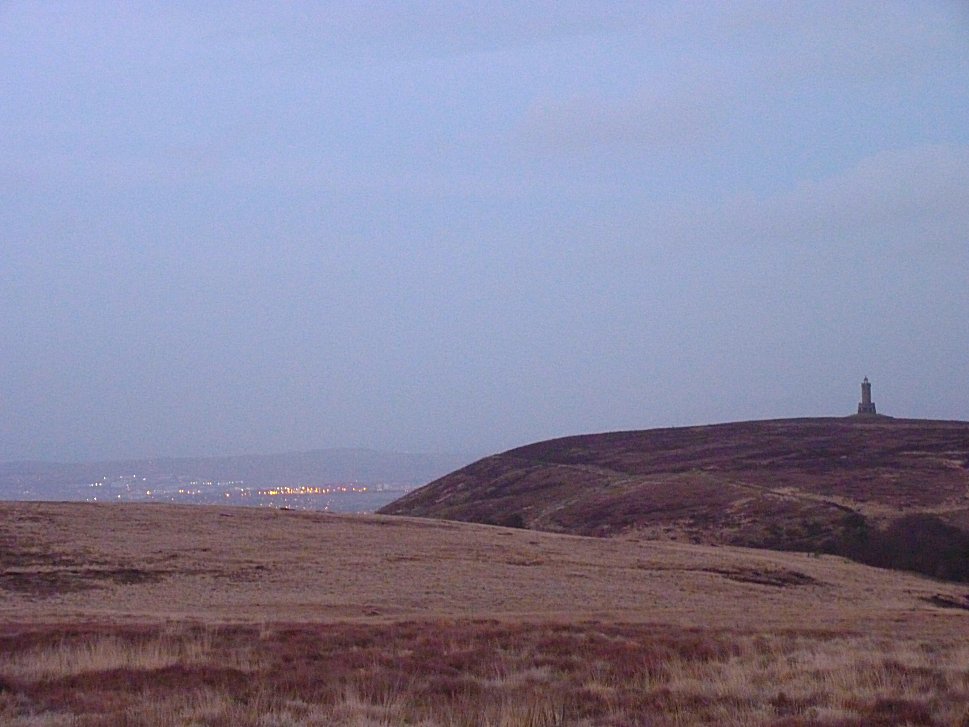 A closer look at Darwen Tower with the lights of Blackburn behind. After this it was too dark for photos but I was home in about twenty minutes and didn't need to use my headtorch, just!
Last walk - Walking forum Christmas walk - Next walk - Around Longsleddle