WWW.KARLSWALKS.CO.UK
PICTURES AND TRIP REPORTS FROM MY WALKS IN THE ENGLISH LAKE DISTRICT
---
Birkett bagging around Tilberthwaite
5th October 2013
Route - Tilberthwaite - Betsy Crag quarry - Great Intake - High Fell - Birk Fell man on Birk Fell - Hawk Rigg - Haystacks - Blake Rigg - Kitty Crag - Long Crag - High Wythow - Low Wythow - Brackeny Crag - Tilberthwaite (about 7 miles 2000ft ascent)
Sue and I had a ride up to Tilberthwaite to walk a round of the modest but very interesting fells nestled under the eastern side of Wetherlam. The views from these little hills are fantastic and signs of the industrial heritage of the area are all around although the open mine shafts should not be explored to closely.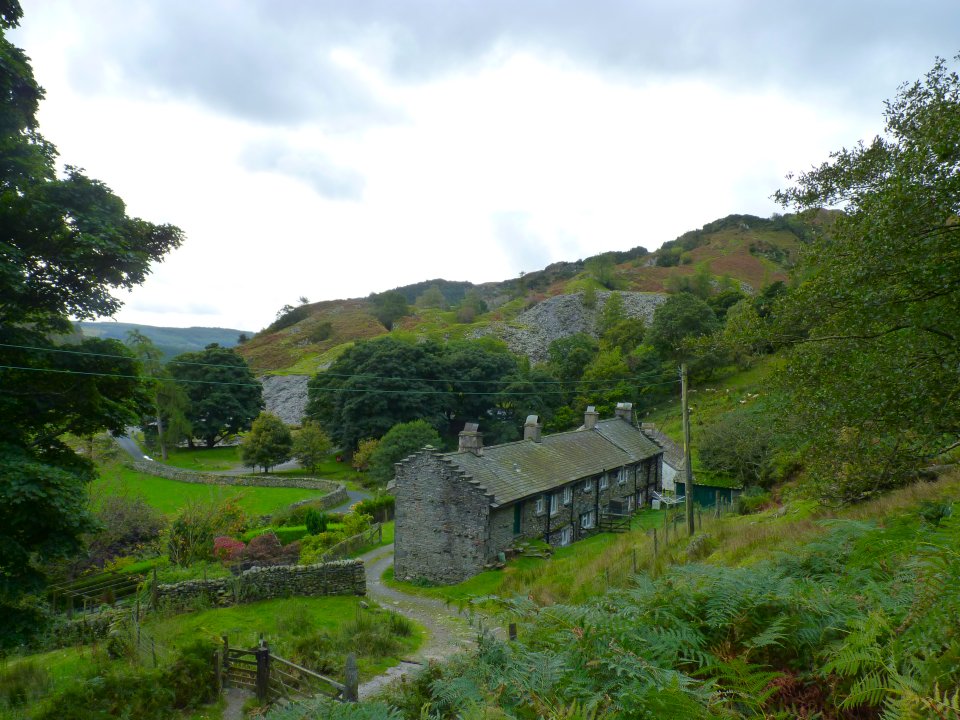 Starting up the quarry road from behind the cottages at High Tilberthwaite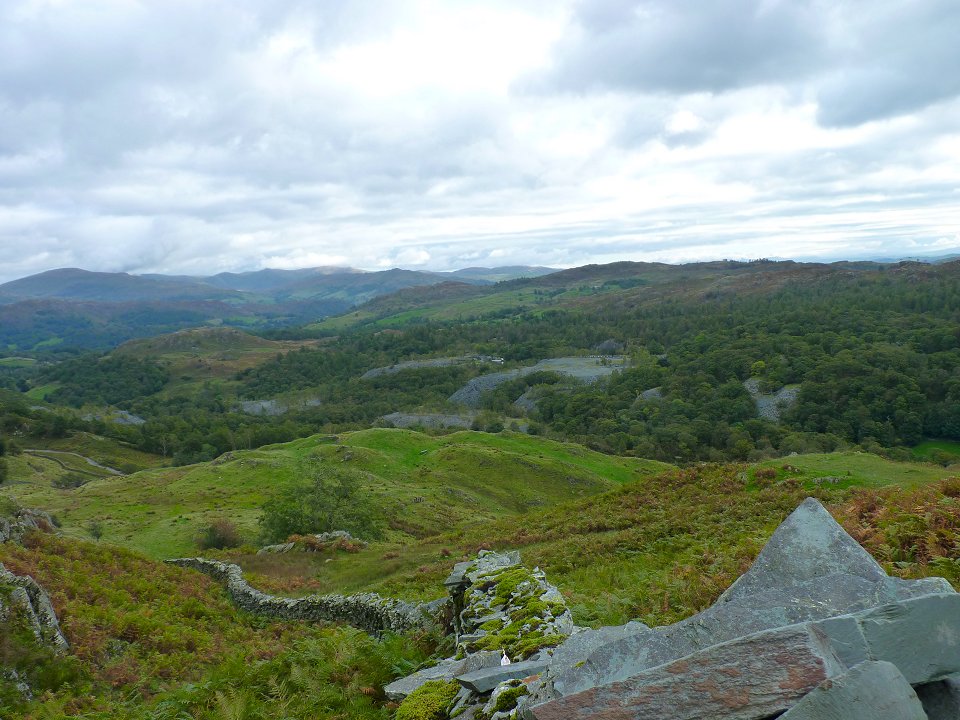 The road is quite steep and the view soon opens up.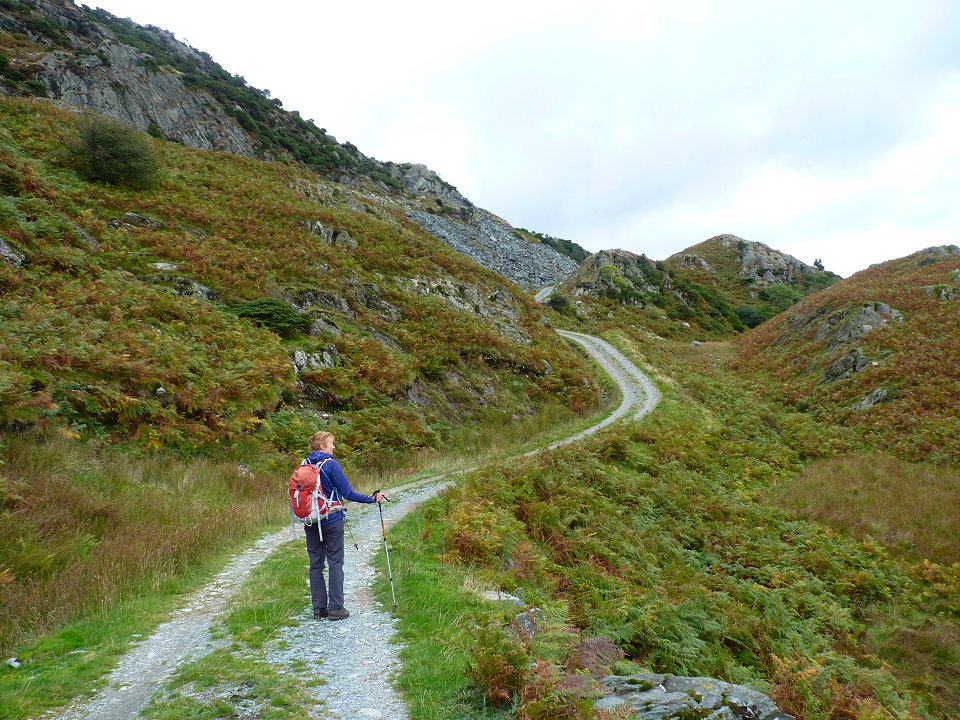 Looking up the quarry road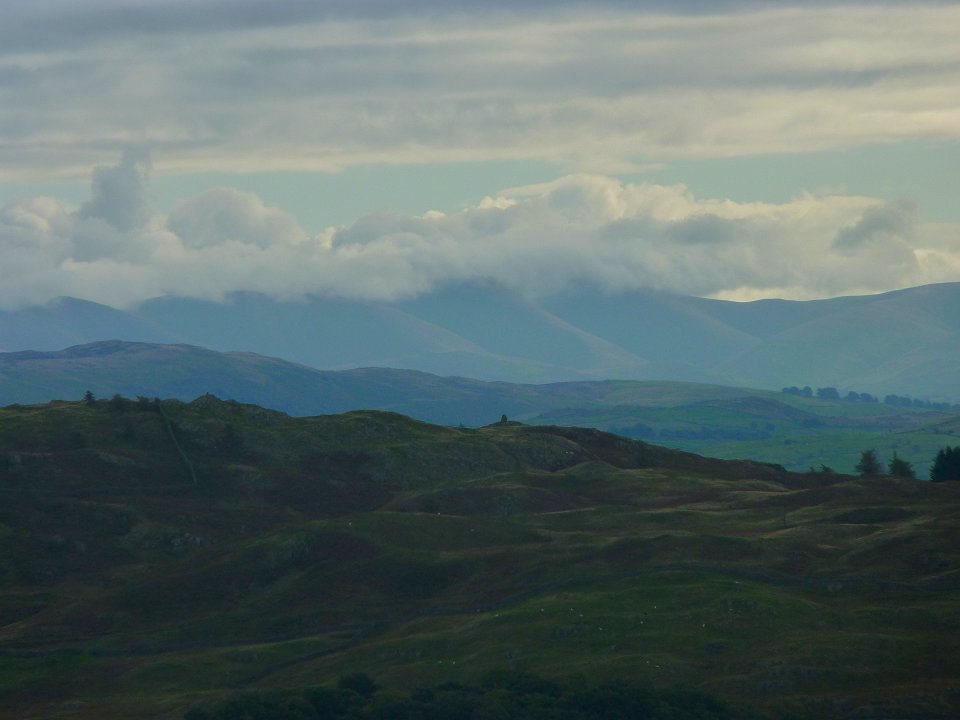 Super view of the Howgills over Black Fell...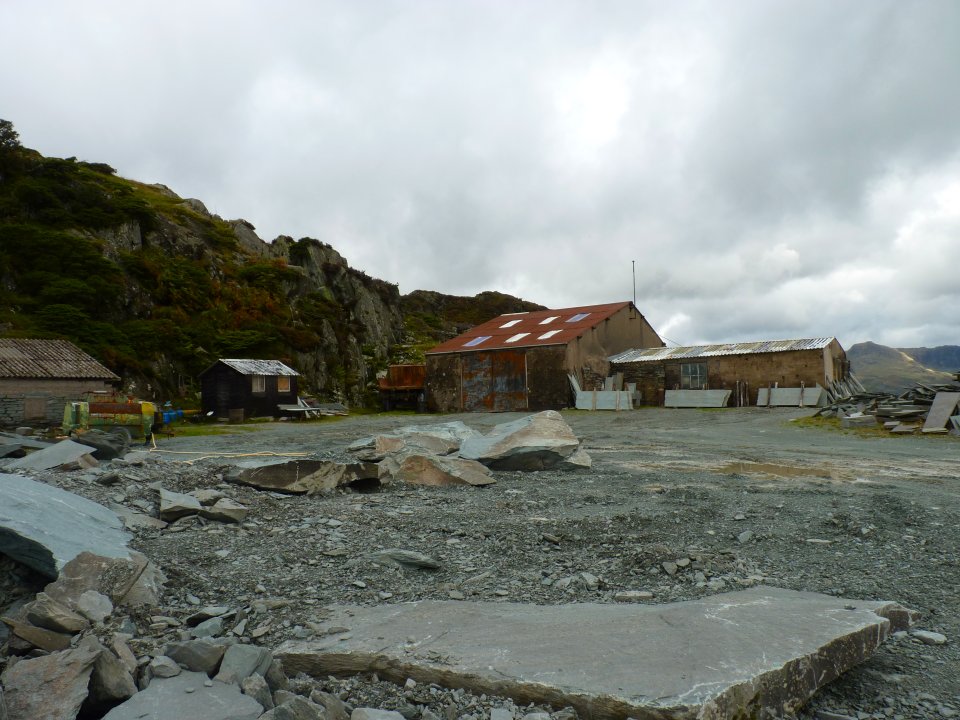 We reach the quarry. This is a working quarry so if you came this way on a week day you might have to check on the access situation.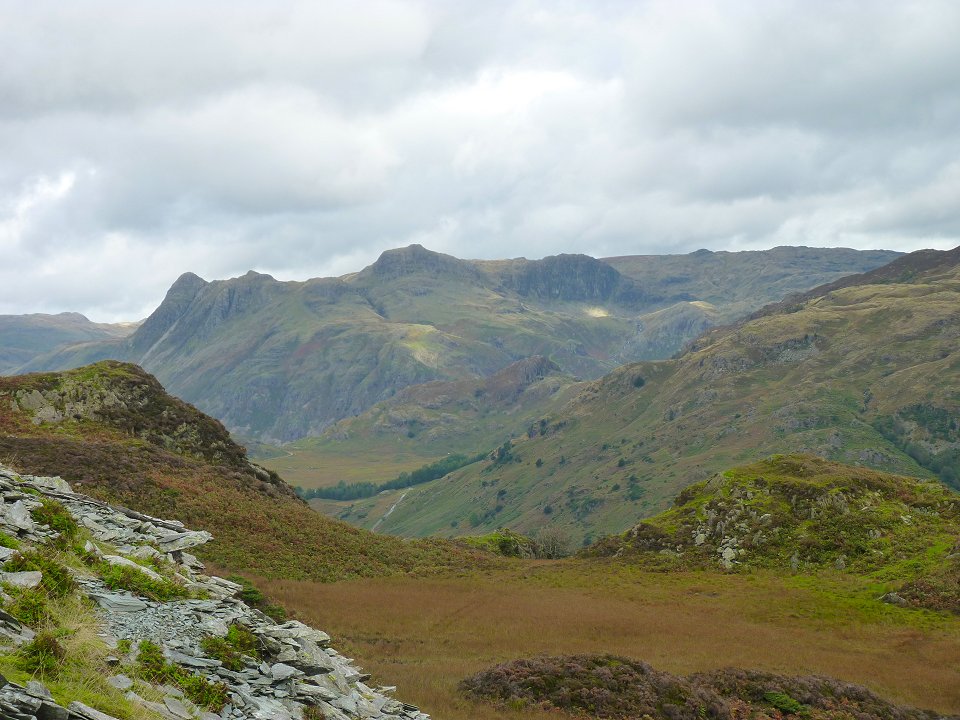 The Langdale Pikes from the climb to Great Intake.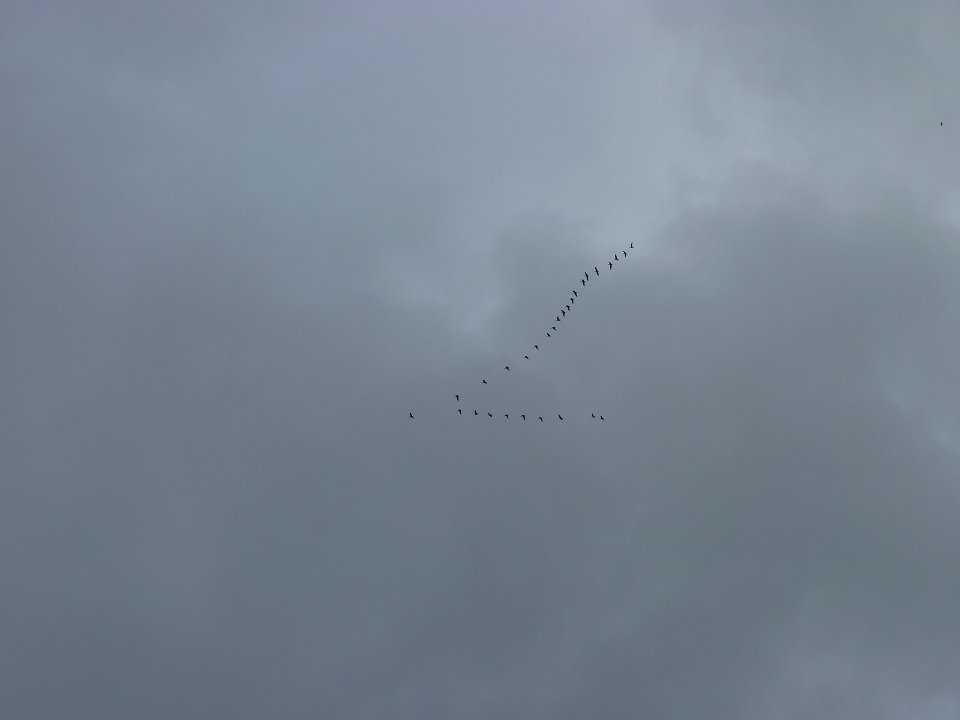 Geese heading off on their holidays.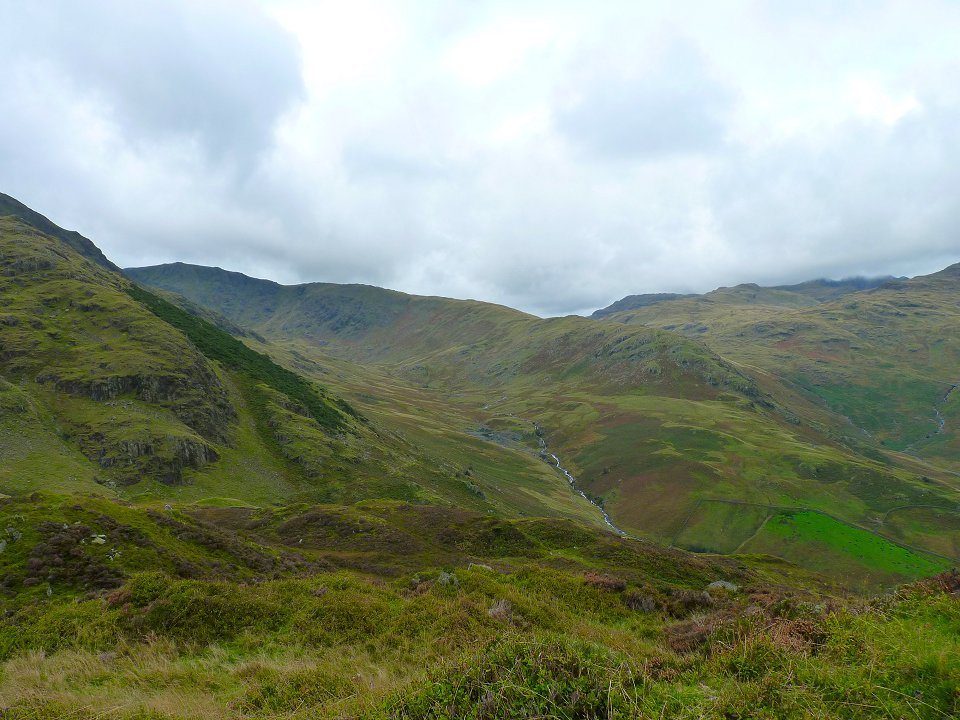 Greenburn with Wet Side Edge and the Carrs behind.
Looking over our next target, the wooded High Fell to Wetherlam.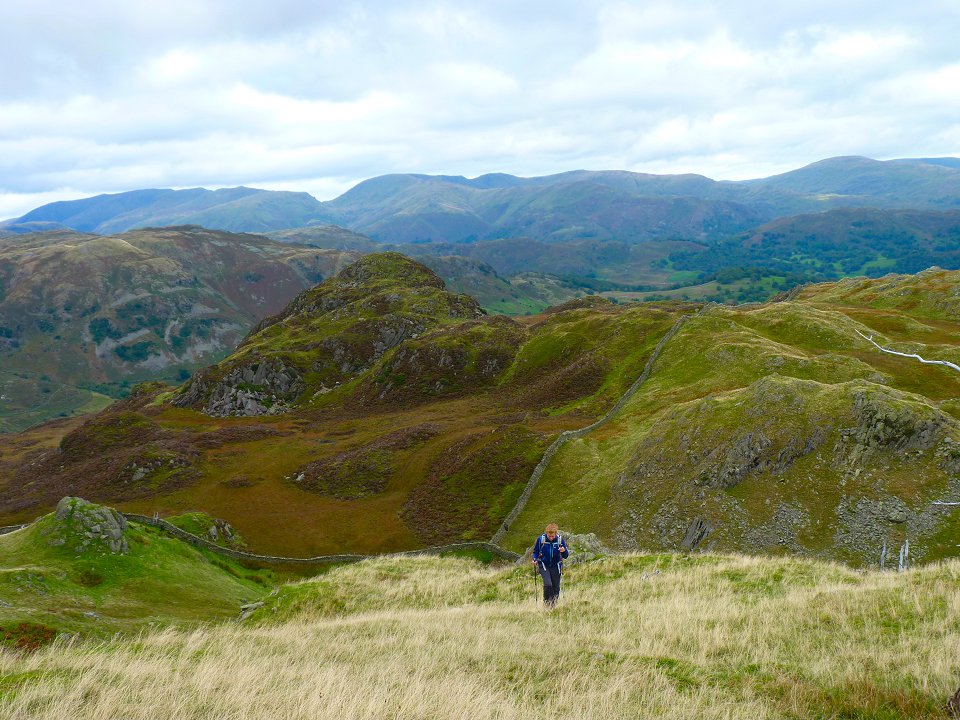 Climbing High Fell and looking back to Great Intake ( the prominent fell centre).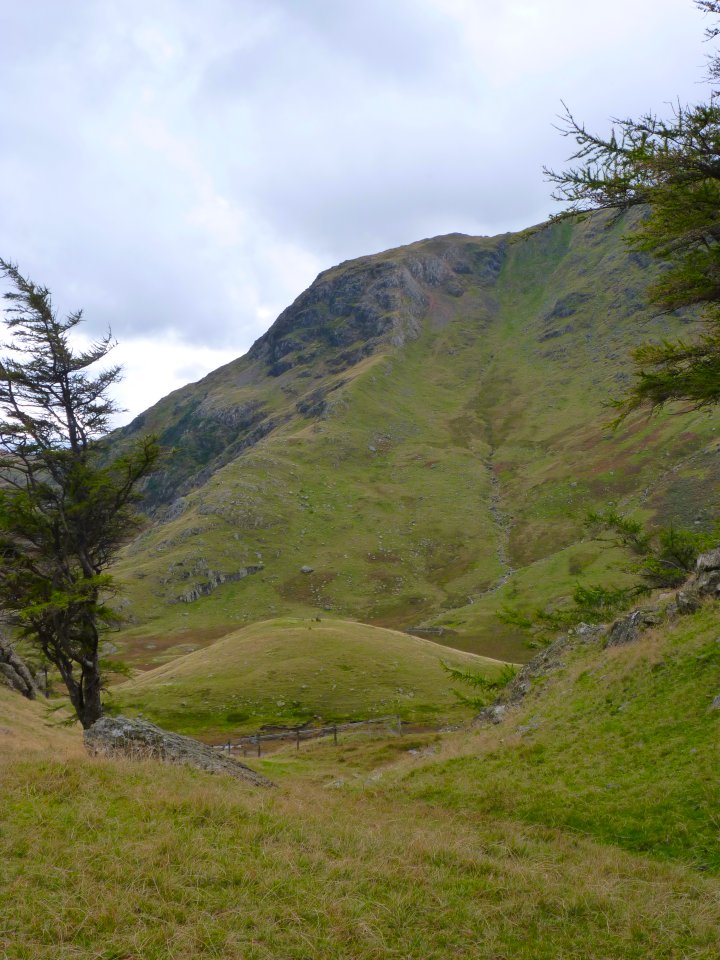 Steel Edge an exciting way to climb Wetherlam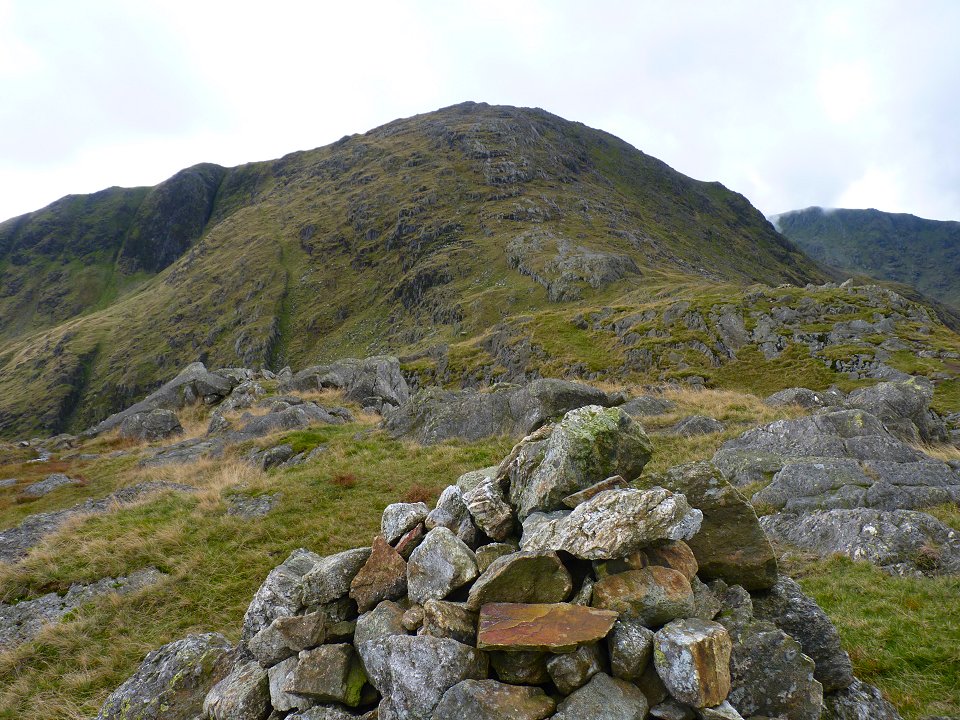 On Birk Fell Man now looking up another exciting way up to Wetherlam, Wetherlam Edge.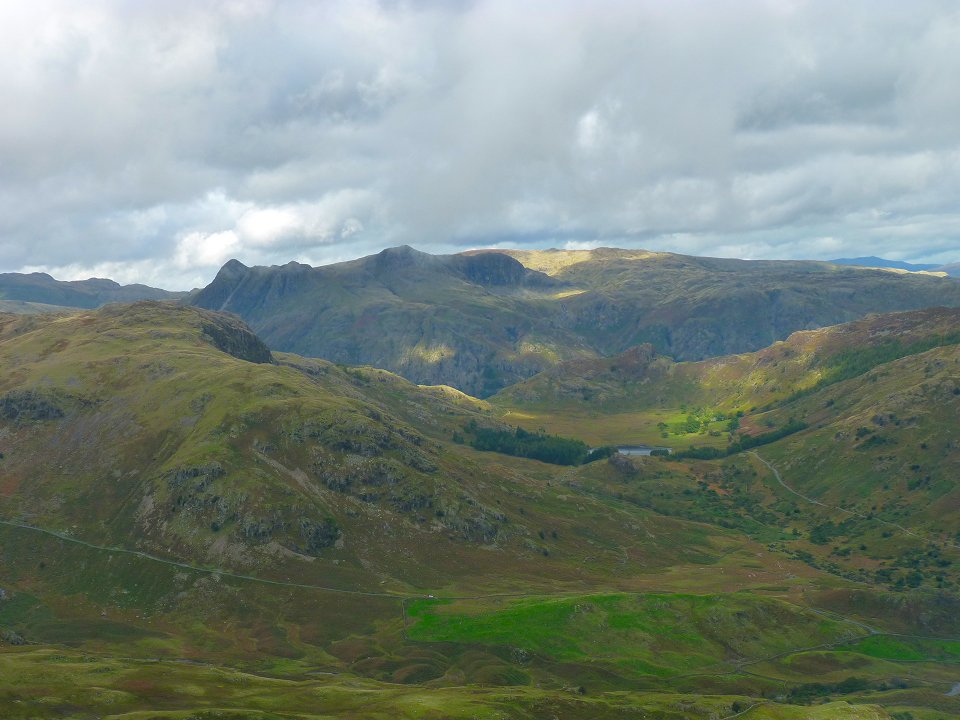 Wider view back to the Langdales over Blea Tarn and Blake Rigg (Little Langdale).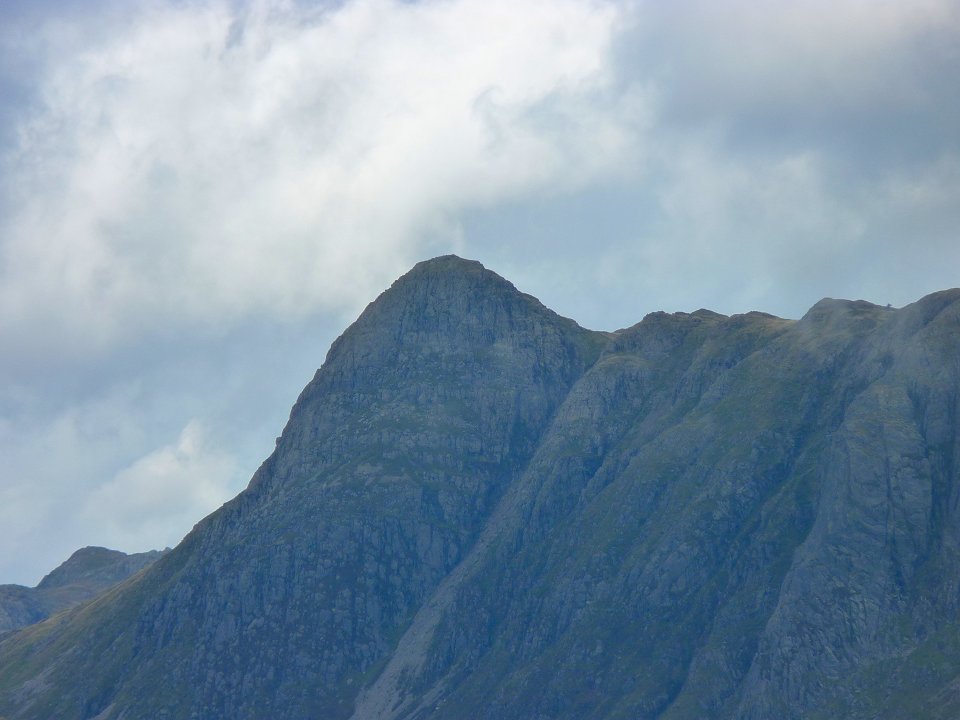 Zooming in on Pike o' Stickle.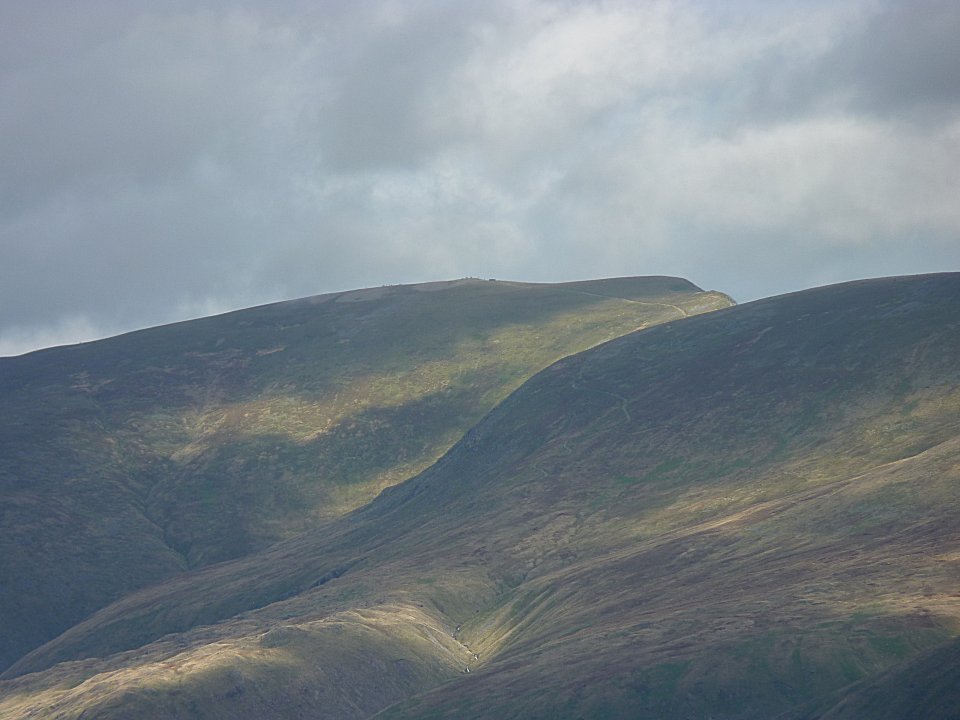 Really good air quality today and Helvellyn top and wind shelter can be easily made out.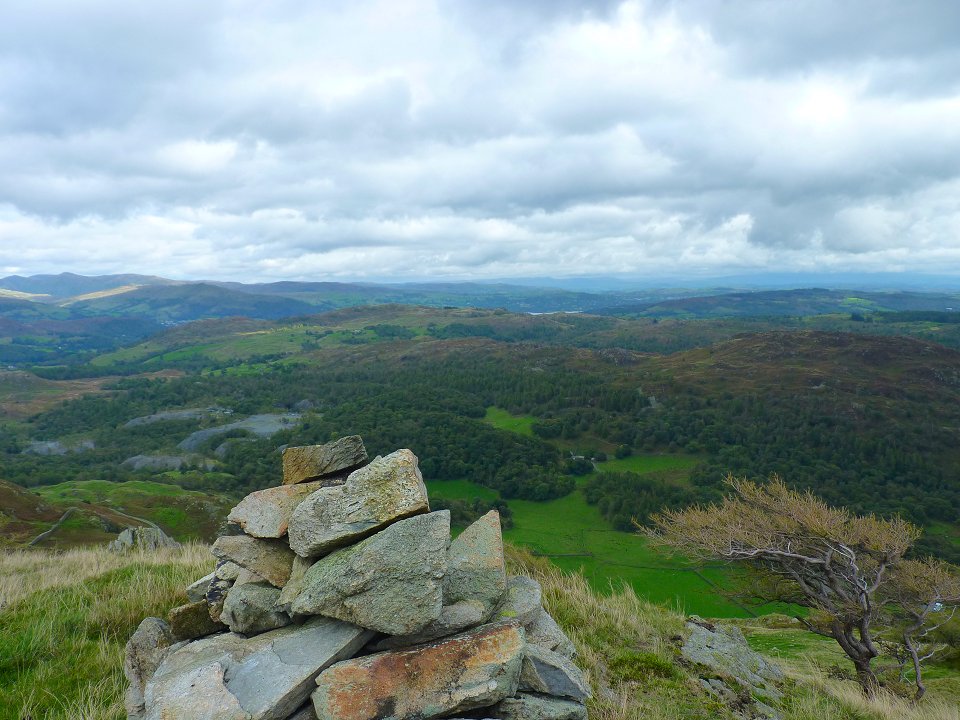 We drop down from Birk Fell Man then climb again to Hawk Rigg. We drop down again (this was becoming a feature of this walk) and climb a rather less famous Haystacks.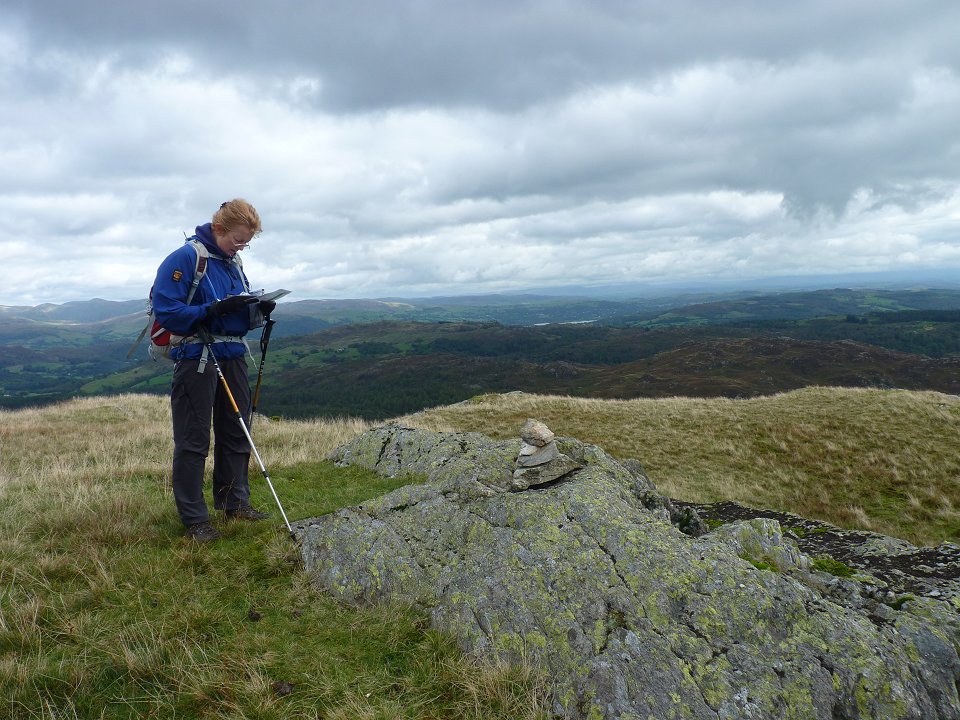 Then it's down again and up to Blake Rigg. Sue then checks the route as there is a bit of a meander across a boggy plain to reach Kitty Crag our next target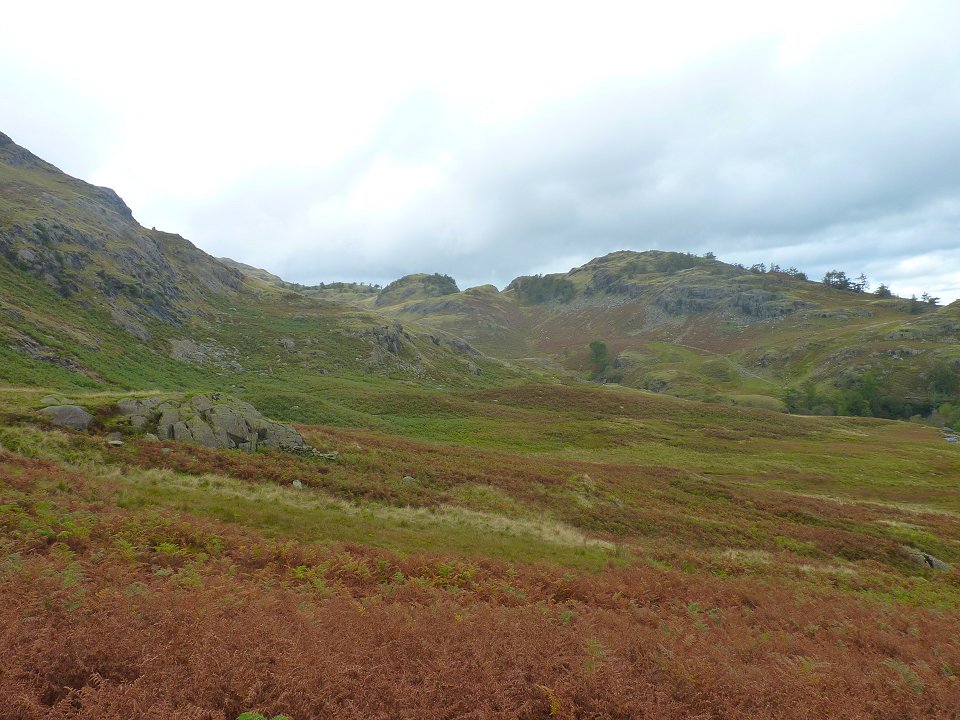 Looking back to some of the hills just climbed from Yewdale Moss.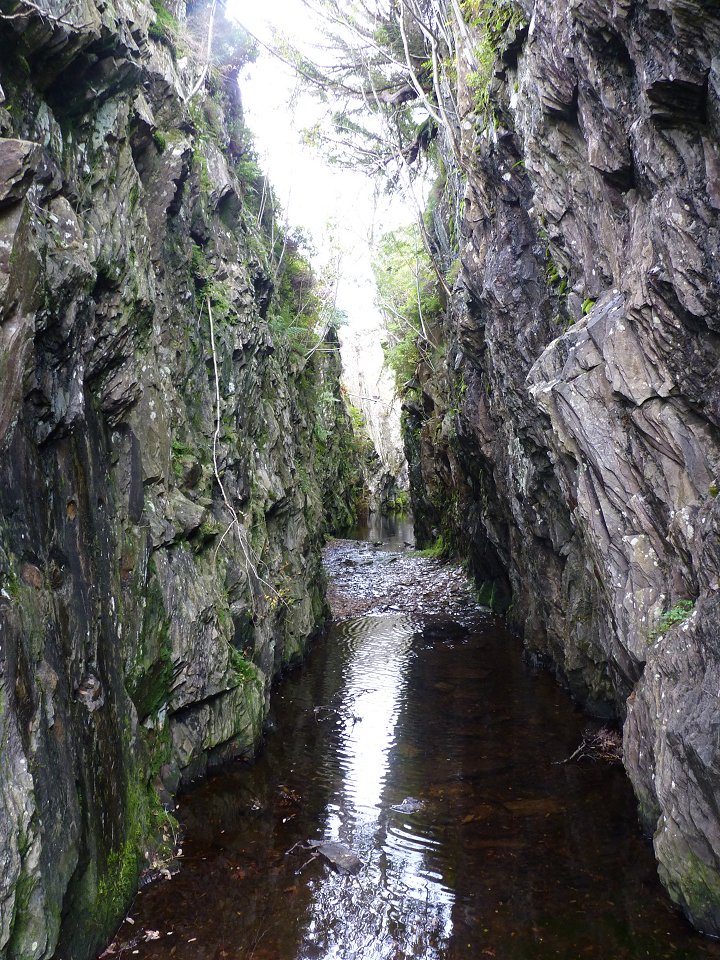 We climb up to meet the good miners track which passes from Tilberthwaite to the Coppermines valley, passing more evidence of mining activity.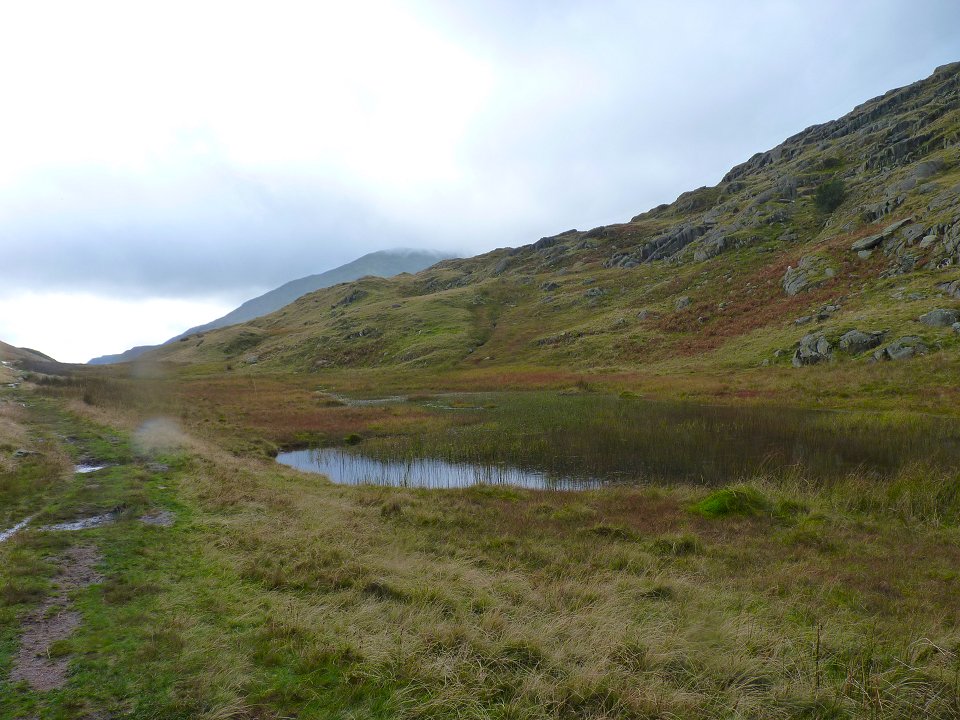 The tarn at the highest point of the pass. Although not named on the map Birkett names it as Hole Tarn. Just after here we turn left and climb the pathless hillside to Kitty Crag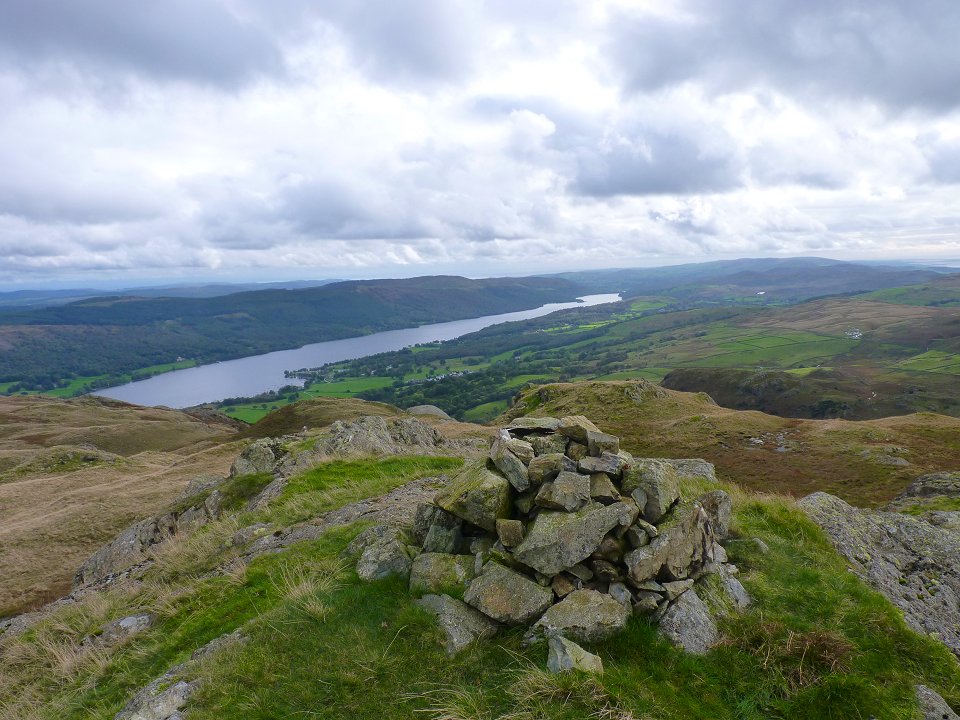 Lovely view of Coniston Water from Kitty Crag.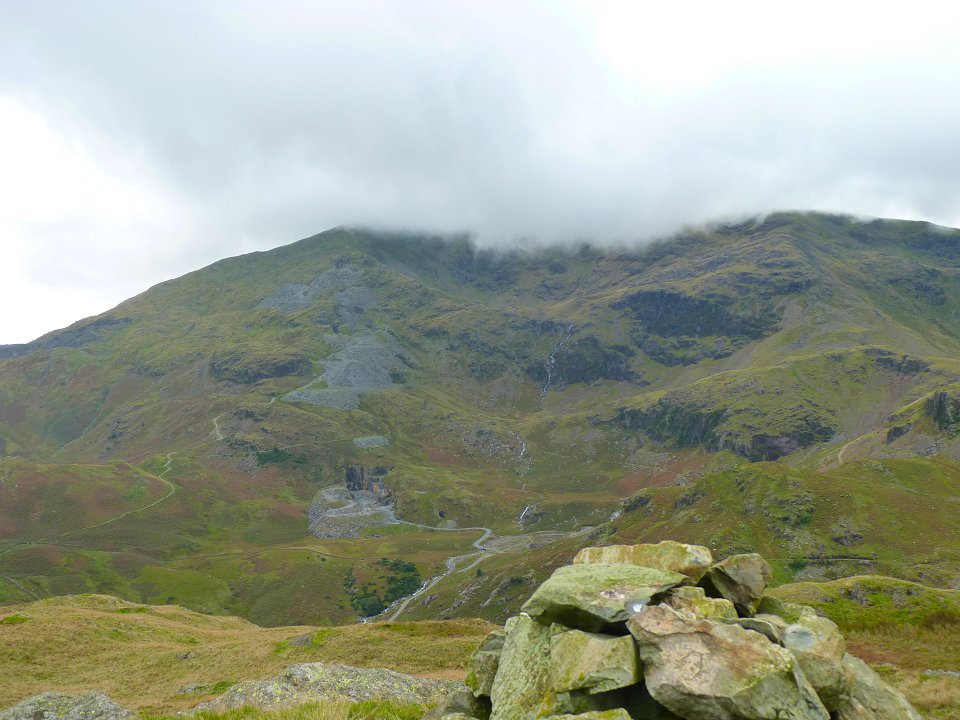 Coniston Old Man in cloud.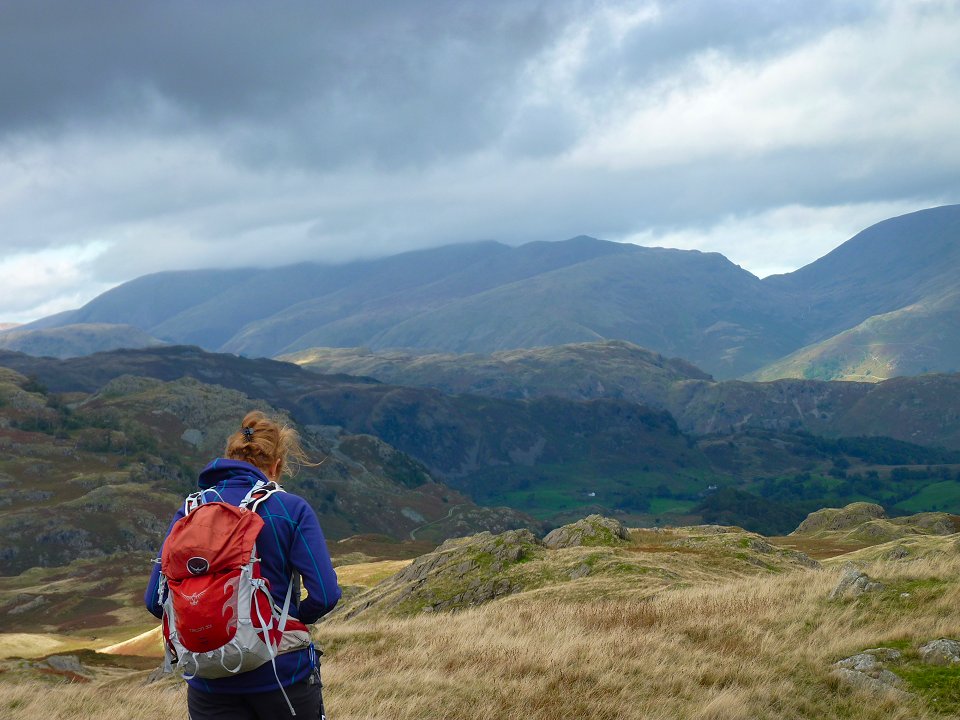 We turn back now on our route home and head over Long Crag, High Wythow and Low Wythow.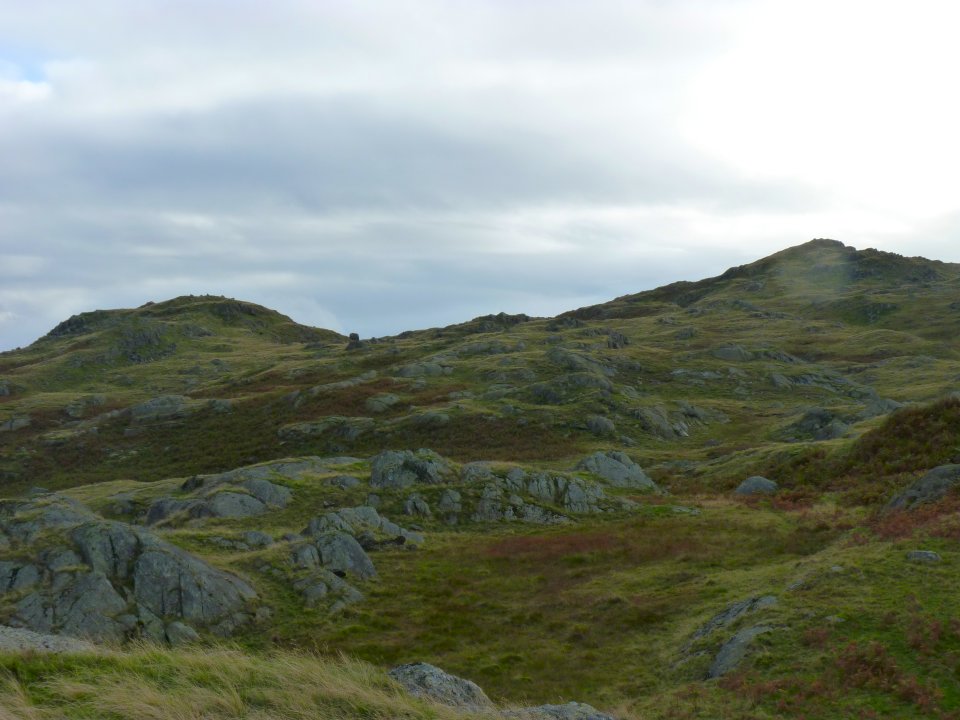 Looking back to High and Low Wythow from the walk to our eleventh and last top, Brackeny Crag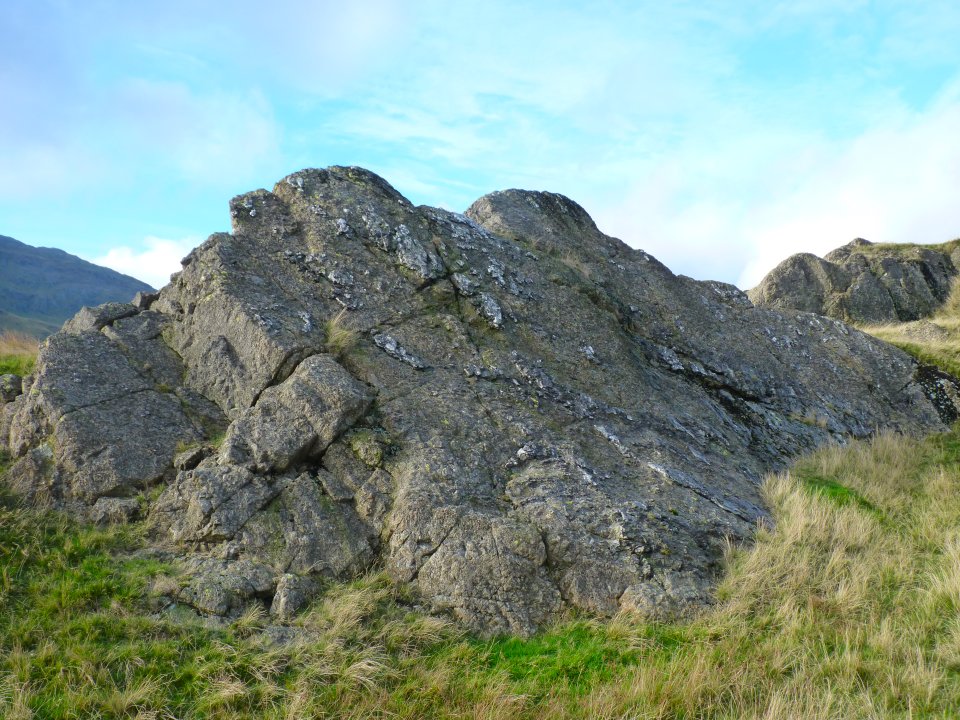 Where we find this mini Striding Edge.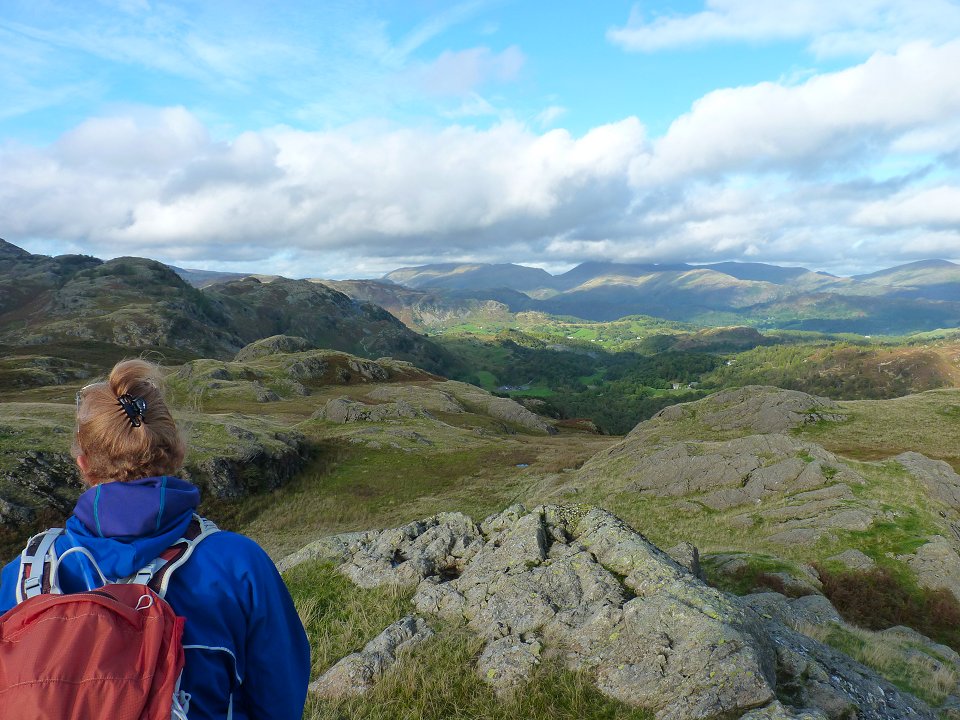 The afternoon has brightened up nicely as we drop back down to the miners path and head for home.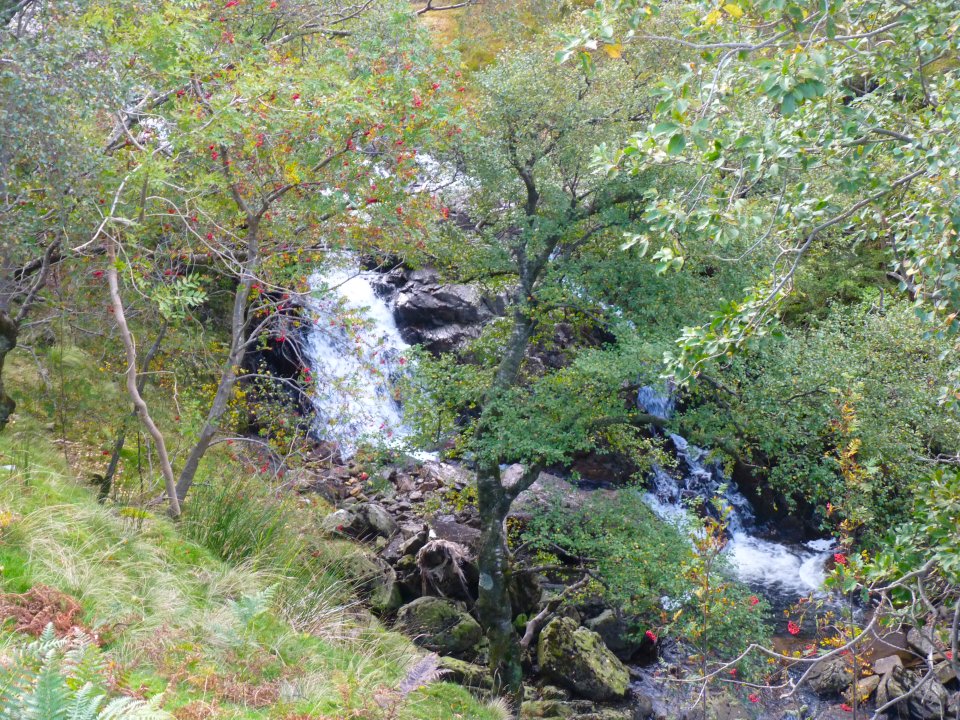 Waterfall in Tilberthwaite Gill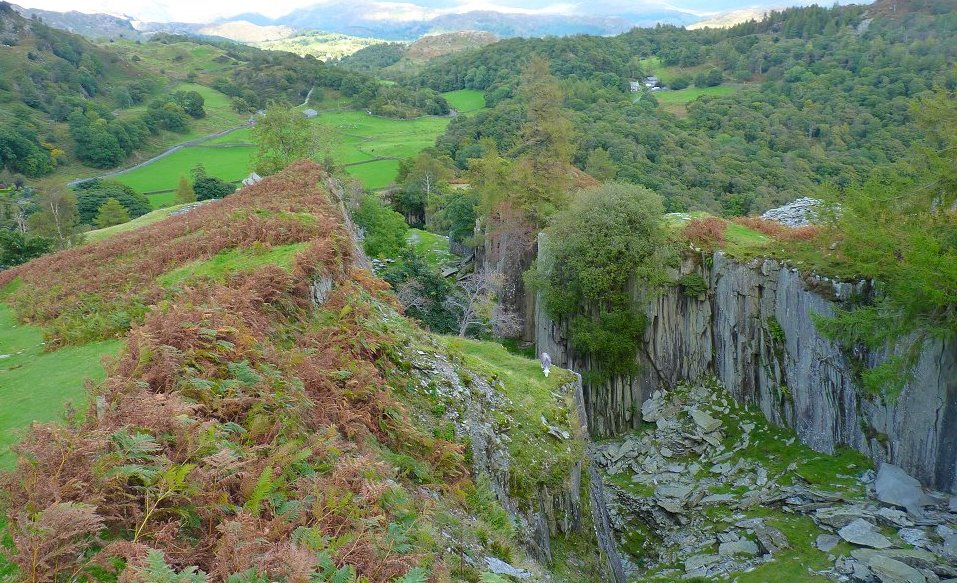 Lots more old quarries on by the path down Horse Crag.
Last walk -Hartside from Stanah Next walk - Crinkle Crags