WWW.KARLSWALKS.CO.UK
PICTURES AND TRIP REPORTS FROM MY WALKS IN THE ENGLISH LAKE DISTRICT
---
Stanah to Birkett Fell and back via Helvellyn
29-30th September 2013
Route -day 1 - Stanah - Sticks Pass - White Stones - Hartside - Birkett Fell - (about 4 miles 2200ft ascent)
Day 2 - Birkett Fell - Hartside - White Stones - Sticks Pass - Raise - Whiteside - Helvellyn Little Man - Helvellyn - Nethermost Pike - Dollywagon Pike - Grisedale Tarn - Raise Beck - Dunmail Raise (about 10 miles 2000ft ascent)
Sunday was a lovely warm afternoon in the Lakes when I got of the bus at Stanah and started up the very steep climb of Sticks Pass. I was heading for Hartside which I needed for my second Wainwright round.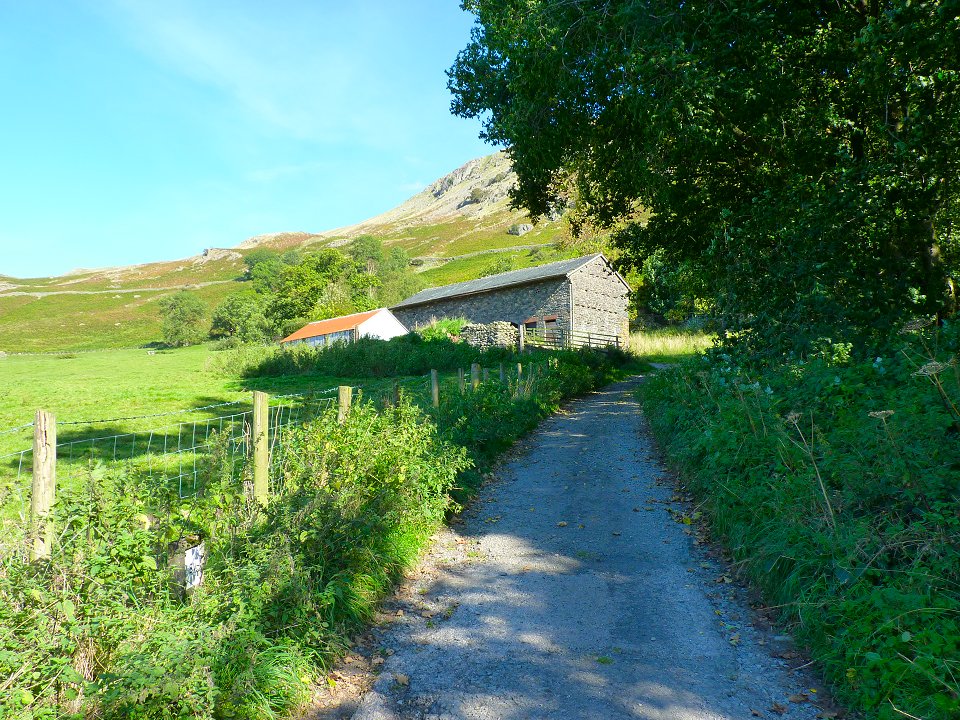 The path passes this barn and immediately starts climbing.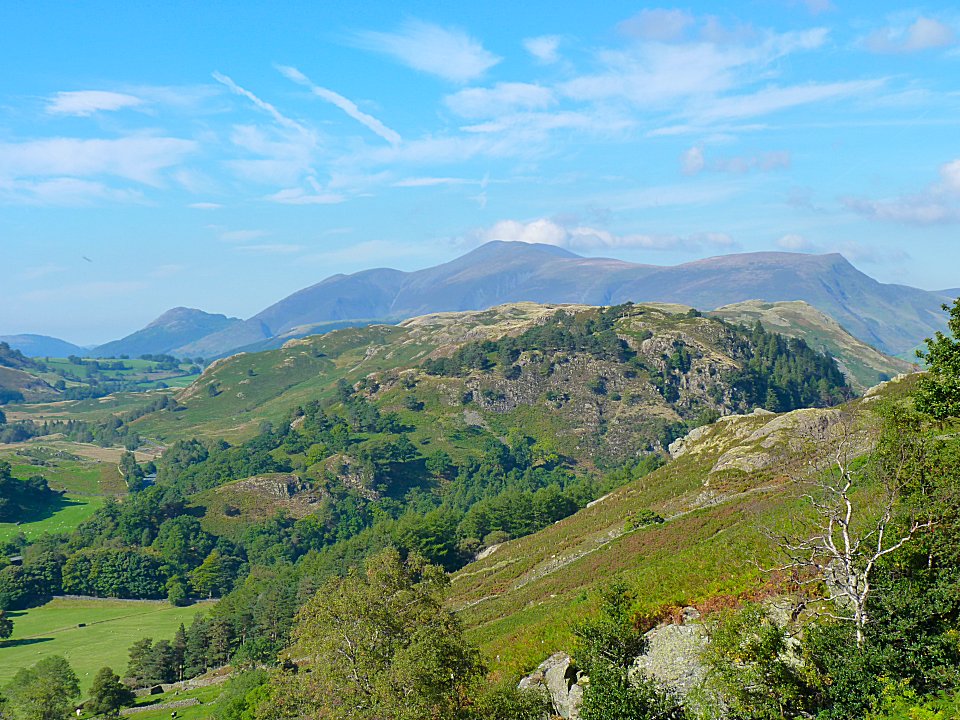 The one good thing about steep paths is that you soon get a view. In this case High Rigg and the full Skiddaw group from Dodd on the left to Lonscale Fell on the right behind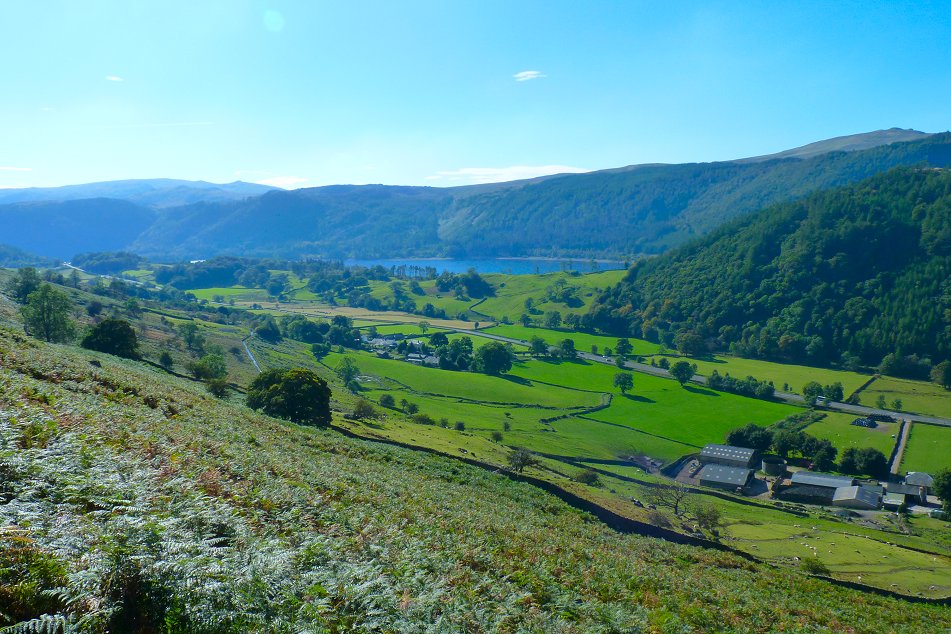 Looking the other way to Thirlmere and the central ridge.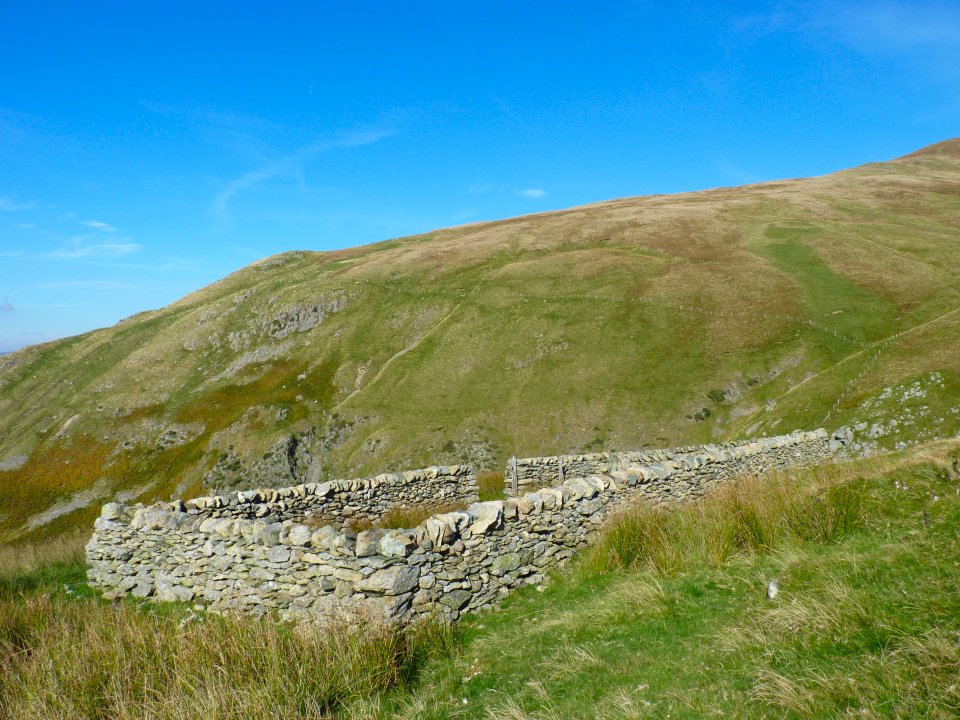 Substantial sheepfold where the path eases a bit..
Stanahgill Head and Stybarrow Dodd.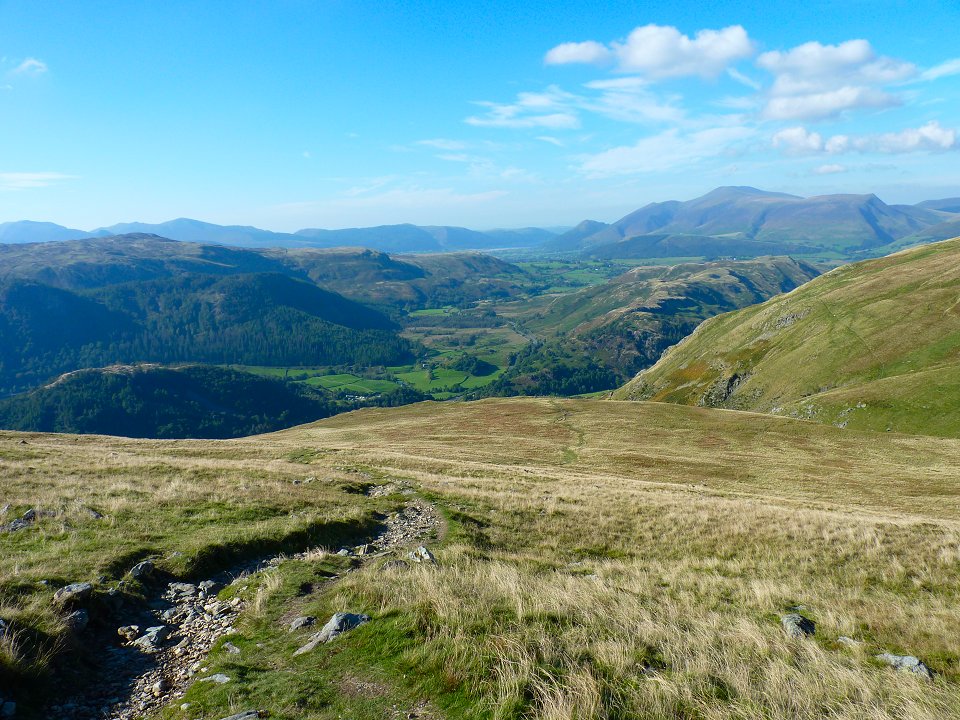 A wider view of Skiddaw and the North western fells.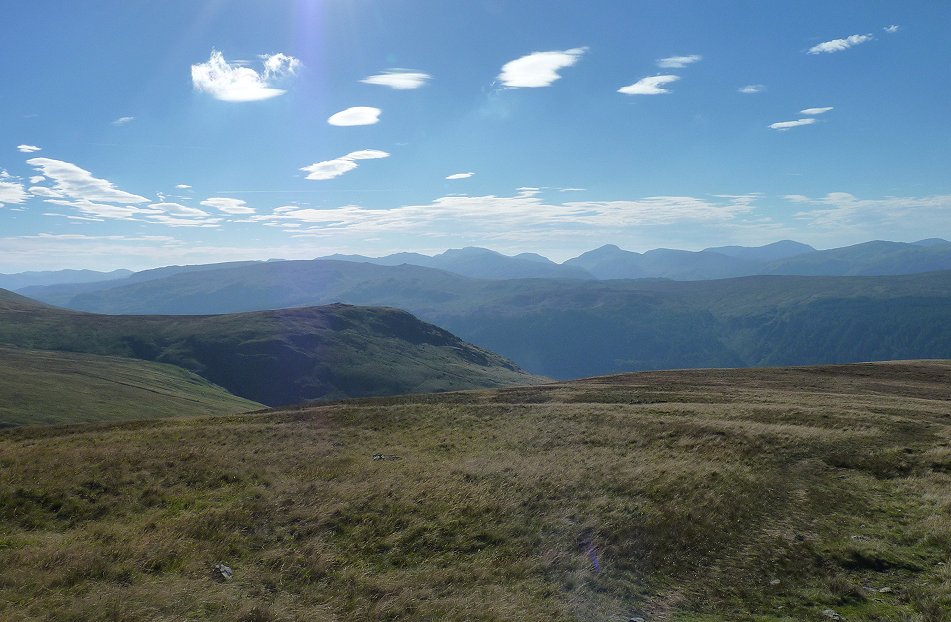 After a very hot climb I finally reach the top of the pass from where there is a brilliant view of the Lakeland big boys.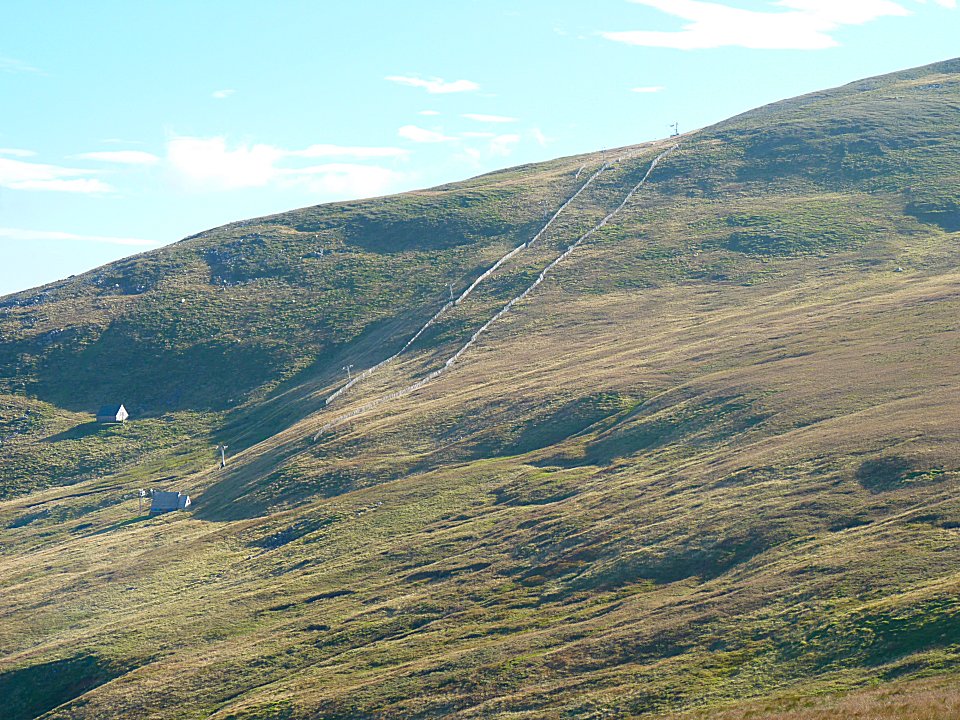 The ski tow on the slopes of Raise.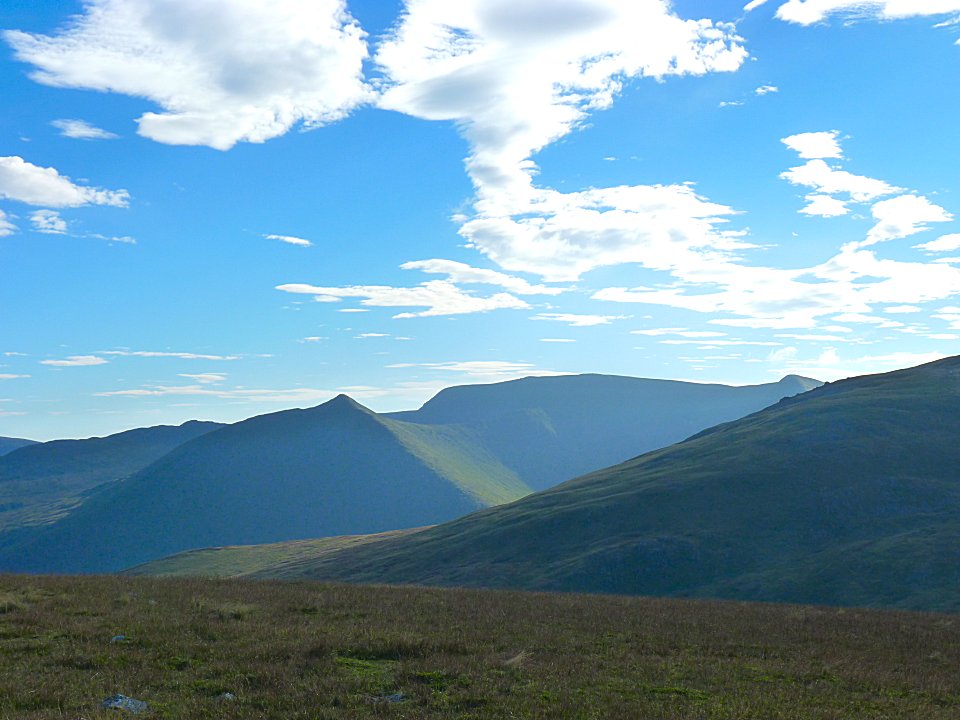 The distinctive Catstyecam with Helvellyn behind.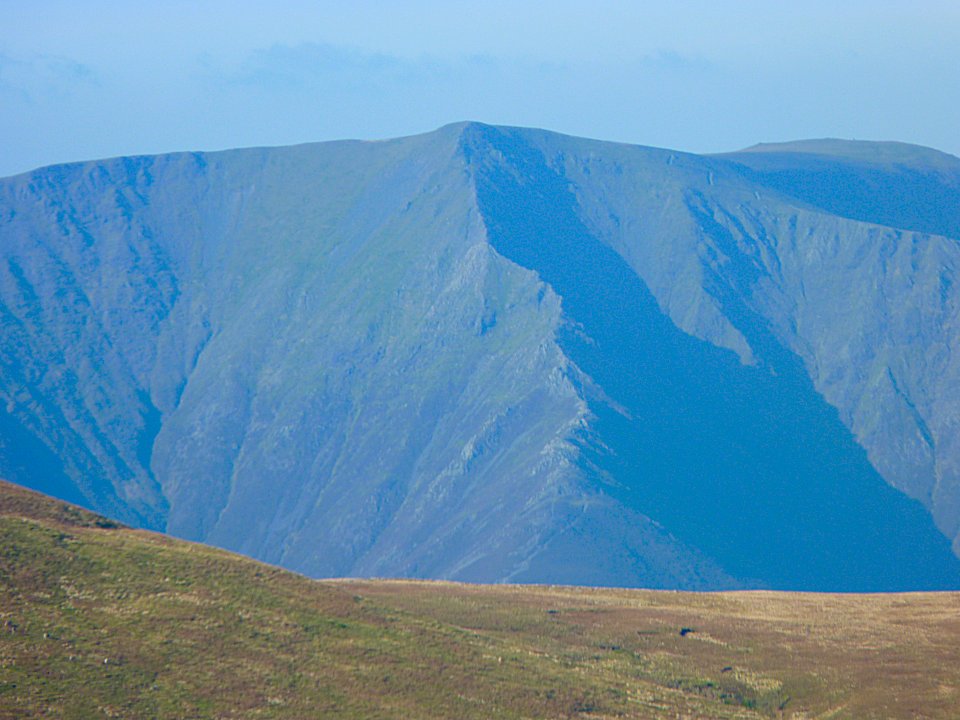 Lovely view of Hall's Fell Ridge on Blencathra from the path to White Stones.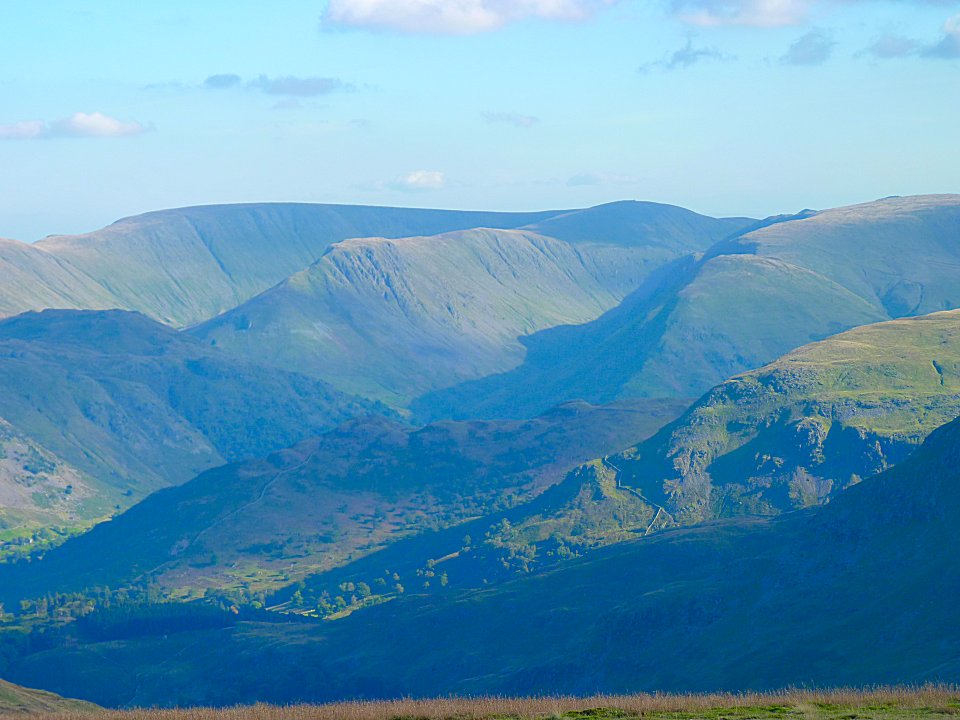 In the other direction, High Street forms the horizon then Gray Crag and Thornythwaite Fell (the beacon just visible) and then Hartsop Dodd.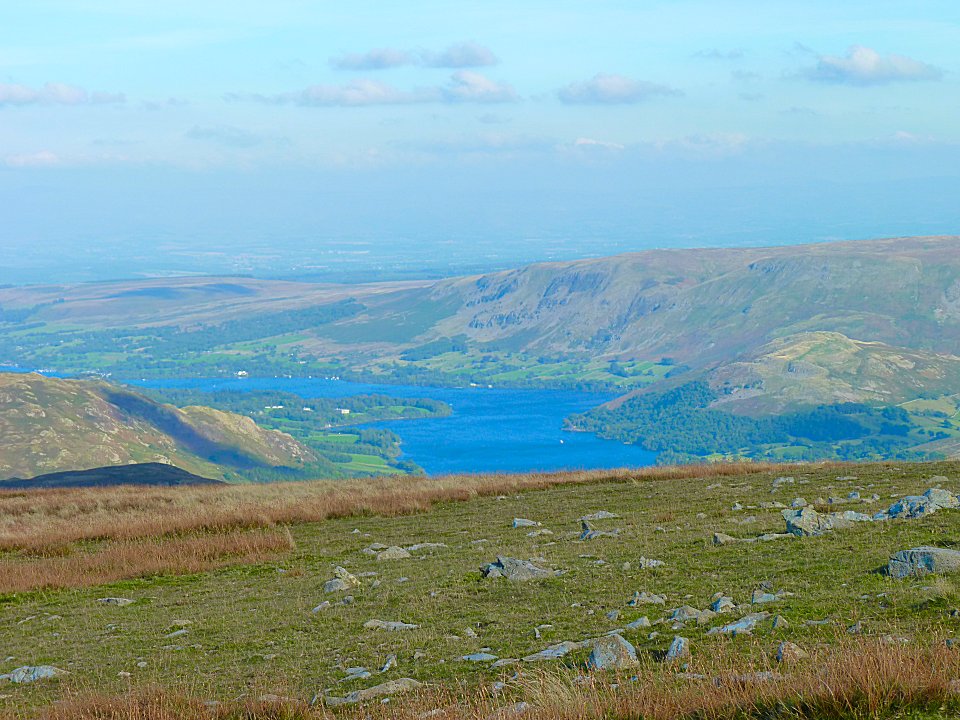 Ullswater from Hartside.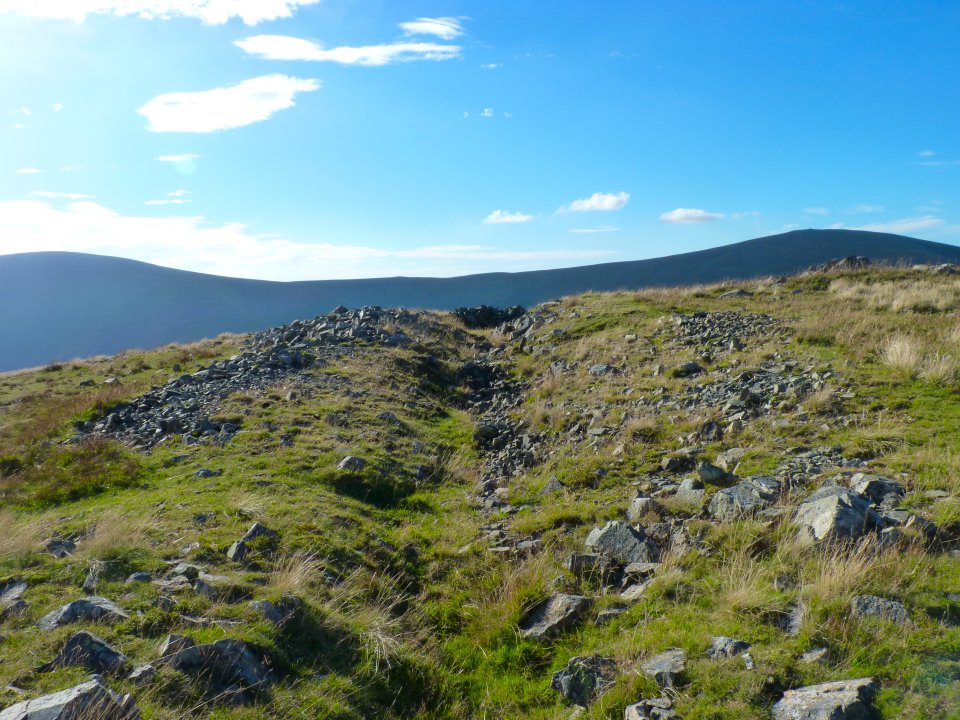 The trench on Hartside most likely a test excavation for minerals.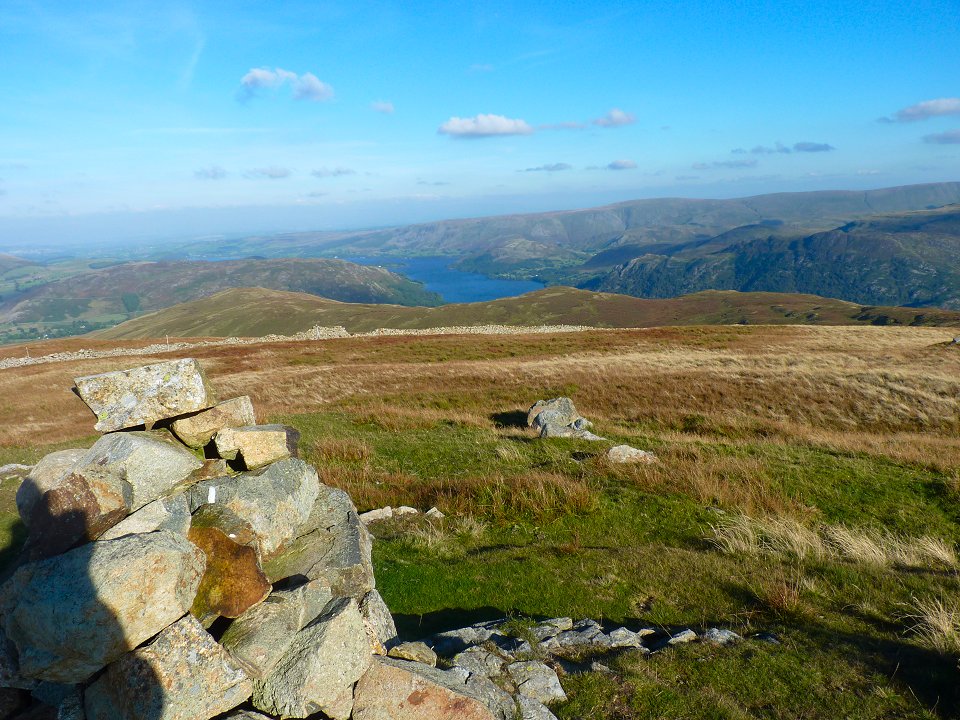 I had intended to camp around Hartside but the wind was blowing quite hard now so I walked over to Birkett Fell where I knew there was a wall that I might be able to shelter behind. And I got a lovely view of Ullswater.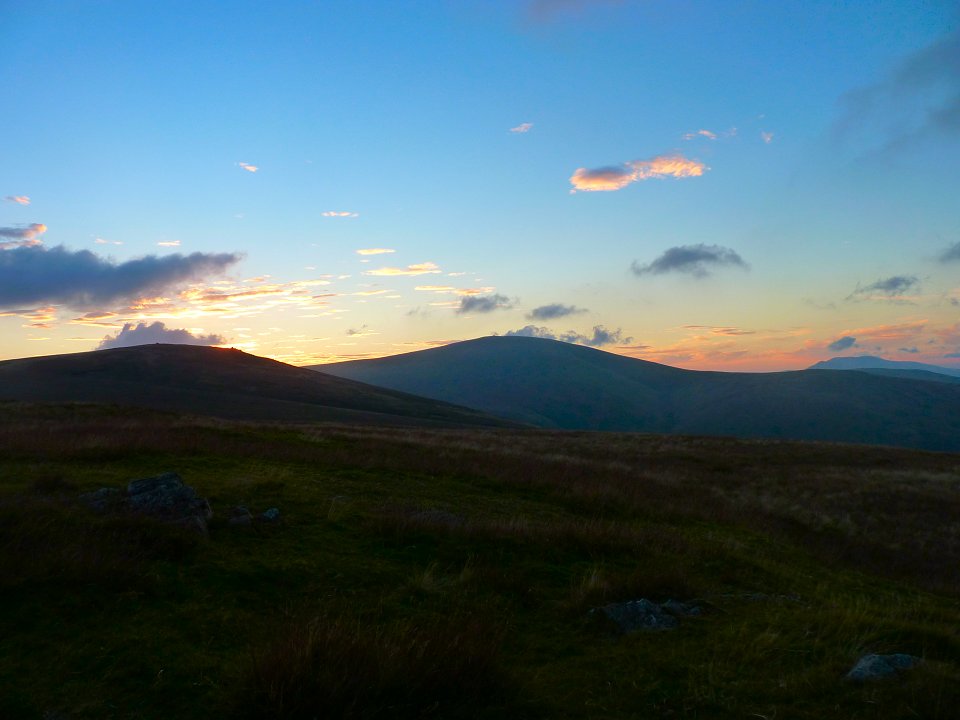 A couple of pictures of the sunset from Birkett Fell.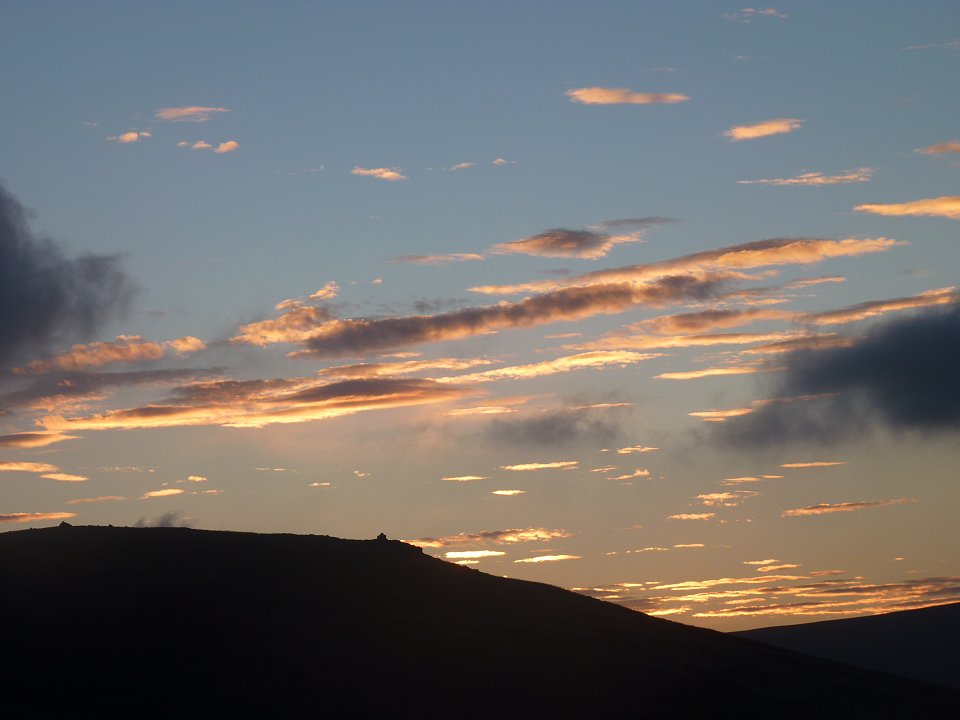 The two cairns on Hartside.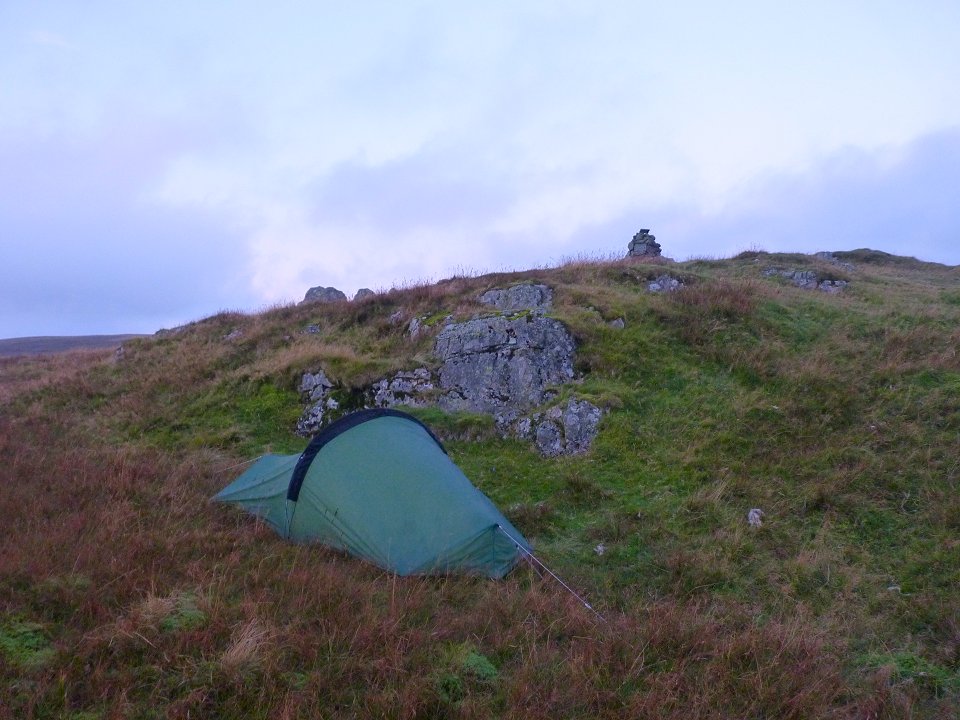 I was hoping for a lovely sunrise but clouds had come over so I was disappointed.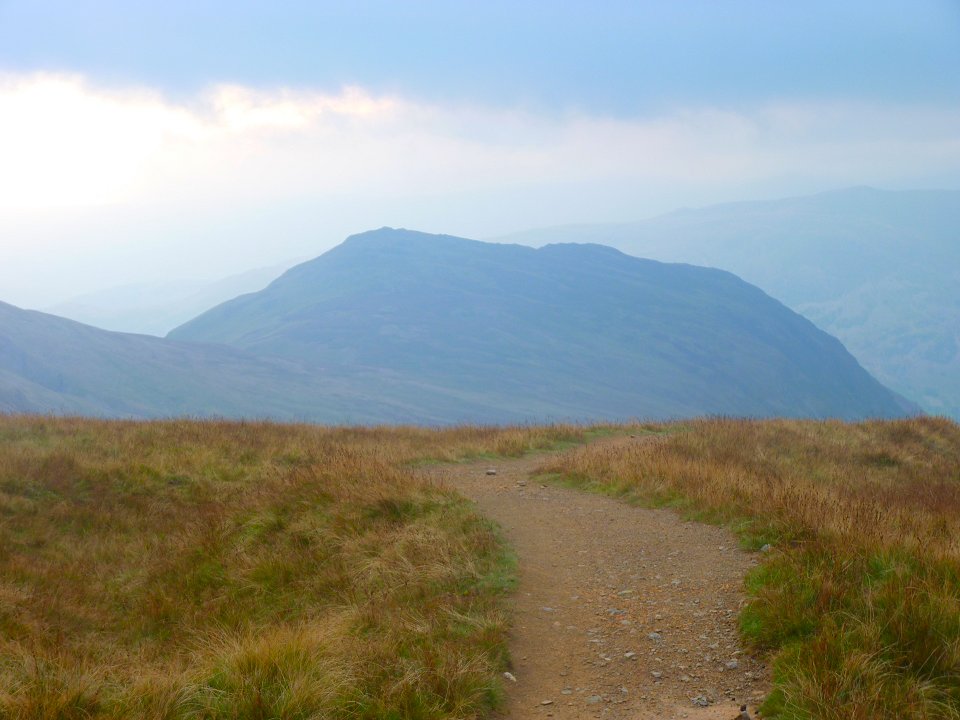 I retraced my steps from the previous afternoon and arrived back at the pass from where I took this picture of Sheffield Pike.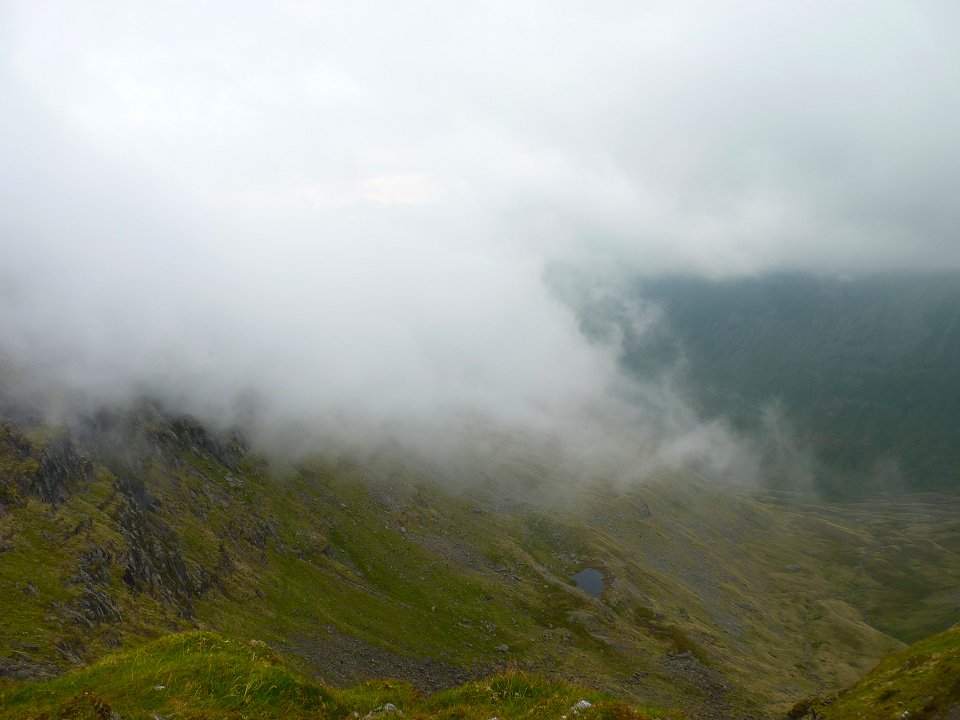 I turned left at the pass and set of up the hill to Raise. All the way over Raise, Whiteside and Helvellyn the clag was very bad and I didn't have a view until I reached High Crag and even then it only lasted for a few minutes as the wind blew a new lot of cloud in. I did manage to get a picture of Hard Tarn though.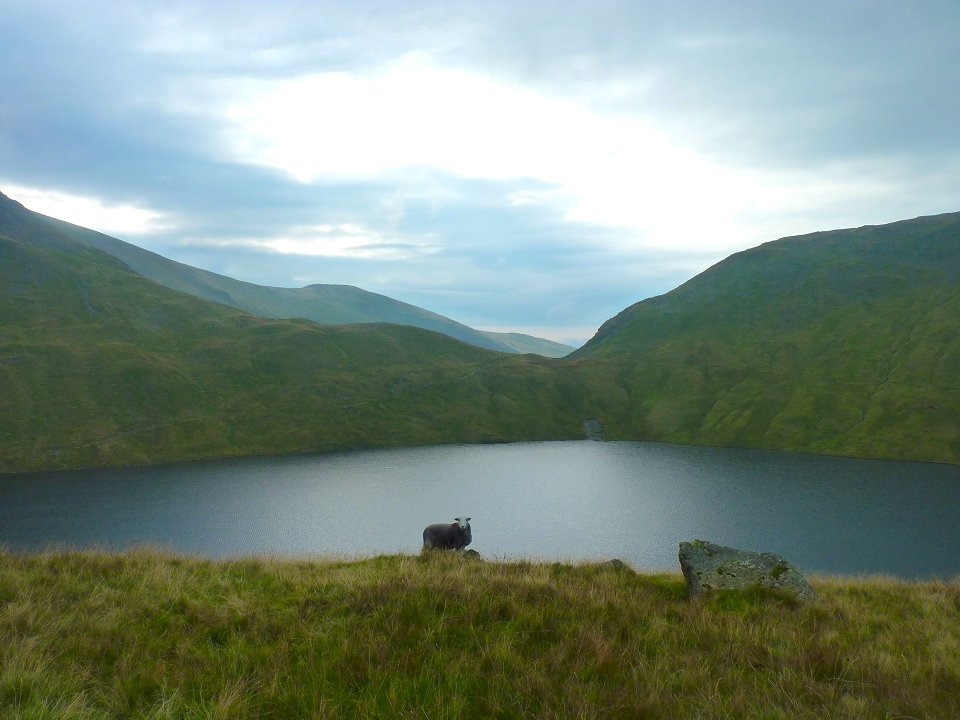 Out of the mist now at Grisedale Tarn.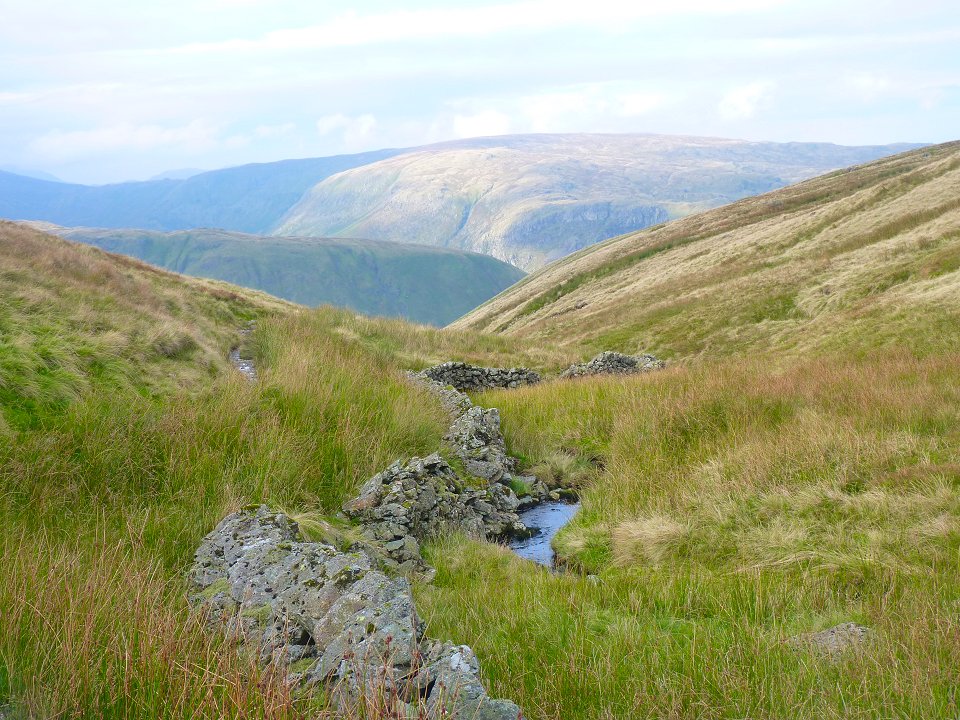 I set of down a new route for me. Raise Beck which was a lovely walk and a fairly quick way down to the road
Harrison Stickle from the path down.
Lots of lovely waterfalls on the decent.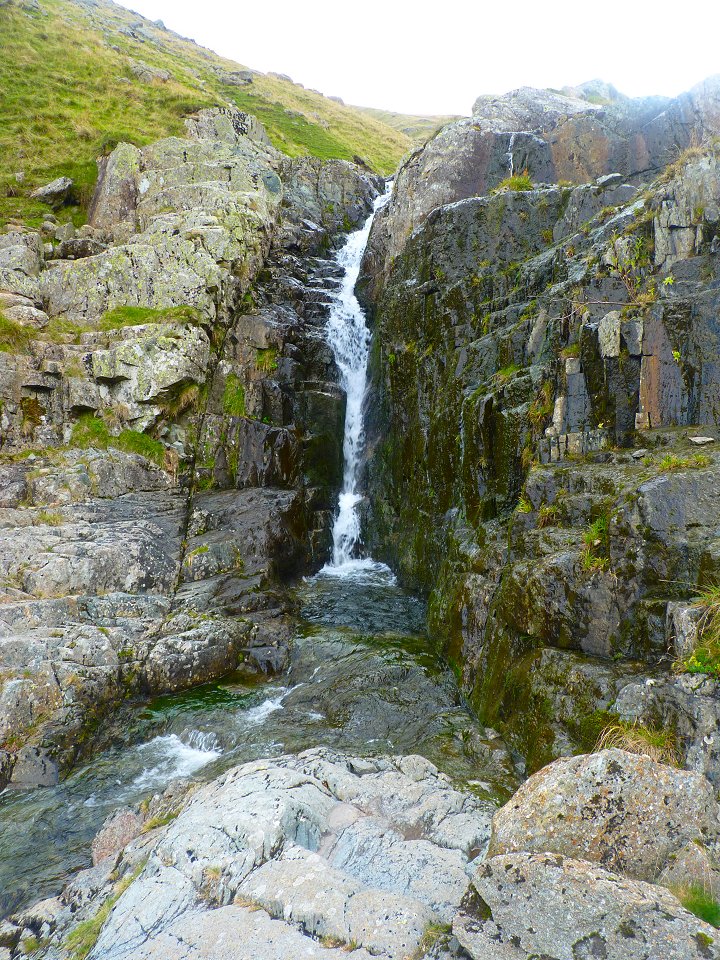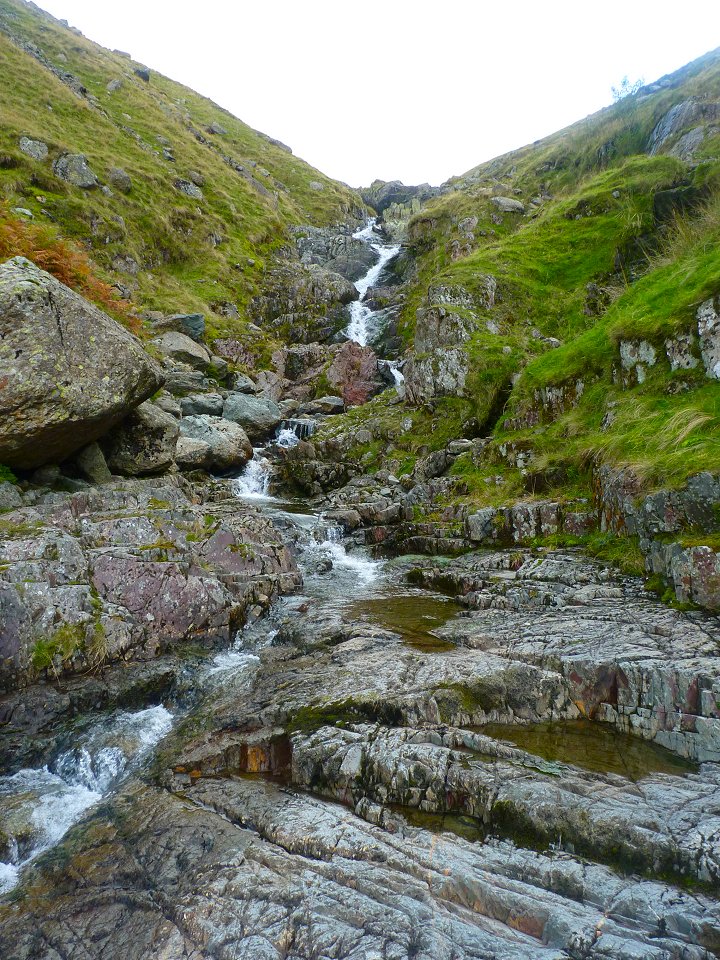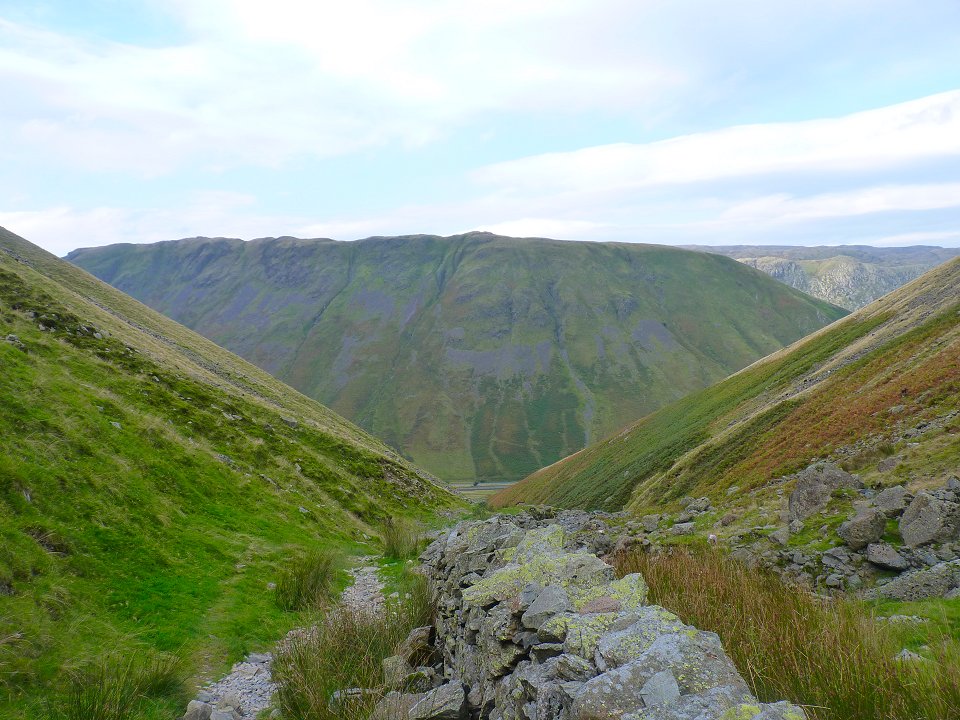 Steel Fell across Dunmail raise. I find it amazing that runners on a Bob Graham round run down here, have a tin of rice pudding at the bottom and the climb directly up the side of Steel Fell. (Having already done Skiddaw, Great Calve, Blencathra all the Dodd's, Helvellyn and Fairfield as well)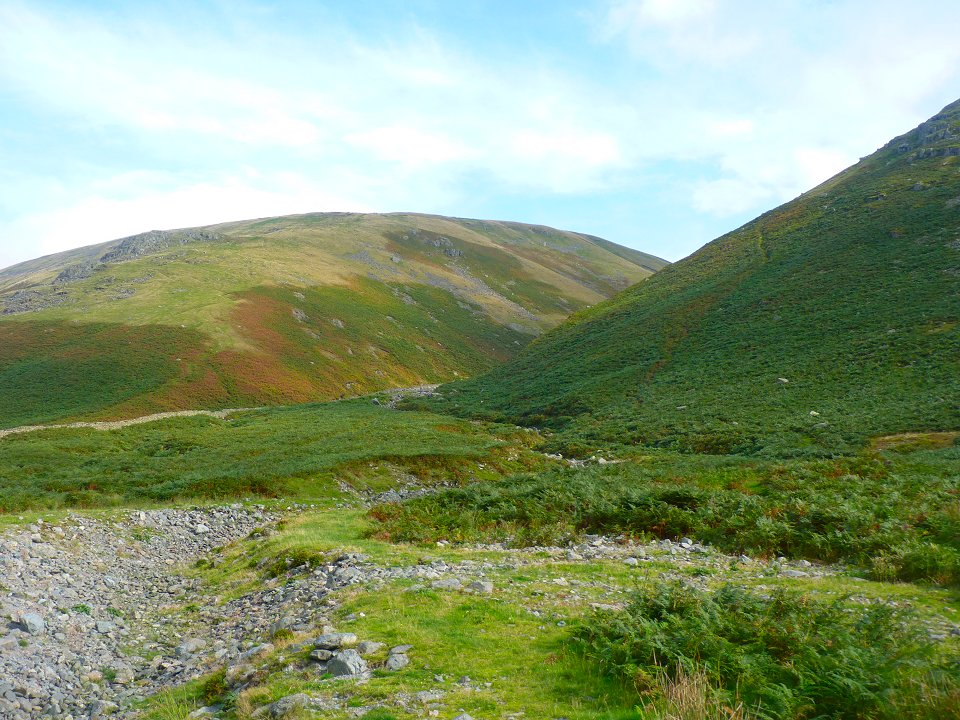 Looking to the bottom of Raise Beck from the bus stop.
Only 16 fells left for my second round now, all but one in the western lakes. I'm not sure if I will finish them this year but I will give it a try
Last walk -Jack's Rake - Next walk - Birkett bagging around Tilberthwaite