WWW.KARLSWALKS.CO.UK
PICTURES AND TRIP REPORTS FROM MY WALKS IN THE ENGLISH LAKE DISTRICT
---
Great Knott, Crinkle Crags and White Stones
12th October 2013
Route - Old Dungeon Ghyll - Stool End farm - Browney Gill path - Great Knott - 1st Crinkle - 2nd Crinkle (Long Top) - 3rd Crinkle - 4th Crinkle - 5th Crinkle (Gunson Knott) - Shelter Crags - White Stones on the Band - Stool End farm - Old Dungeon Ghyll (about 7 miles 2700ft ascent)
Sue's quest to bag the Birketts moved on to a round taking in the several tops of Crinkle Crags as well as Great Knott and White Stones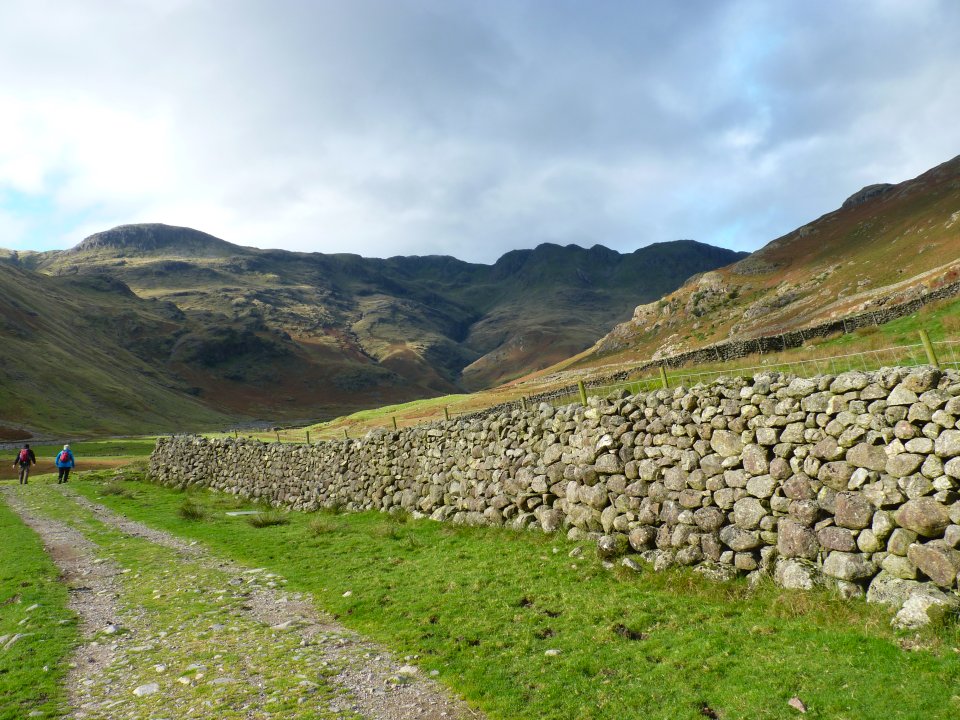 Setting of along Oxendale. Great Knott is the prominent fell on the left. The familiar shape of Crinkle Crags are in shadow on the right.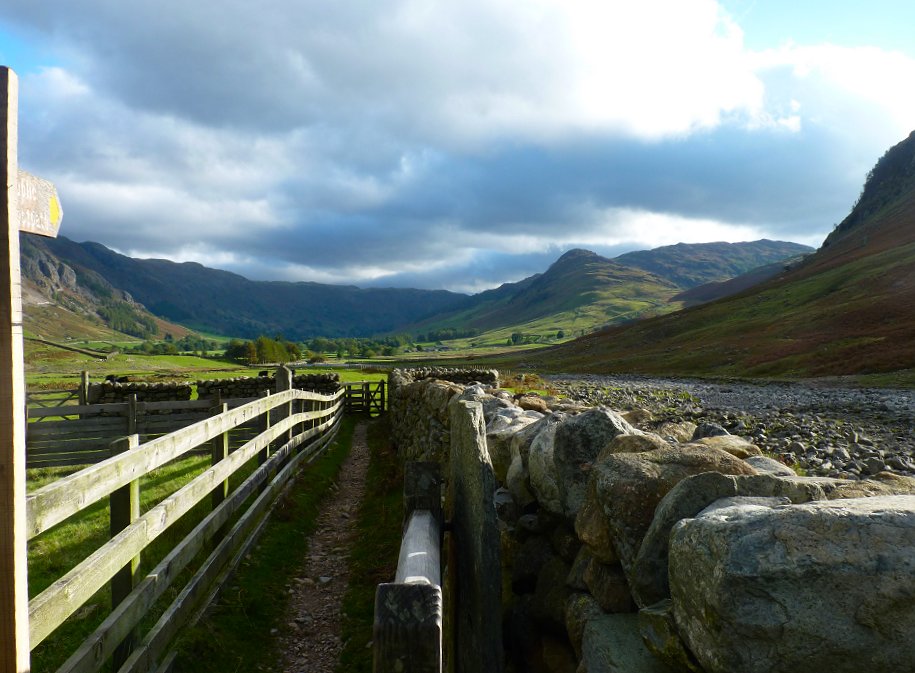 Looking back alon the valley from the sheepfold.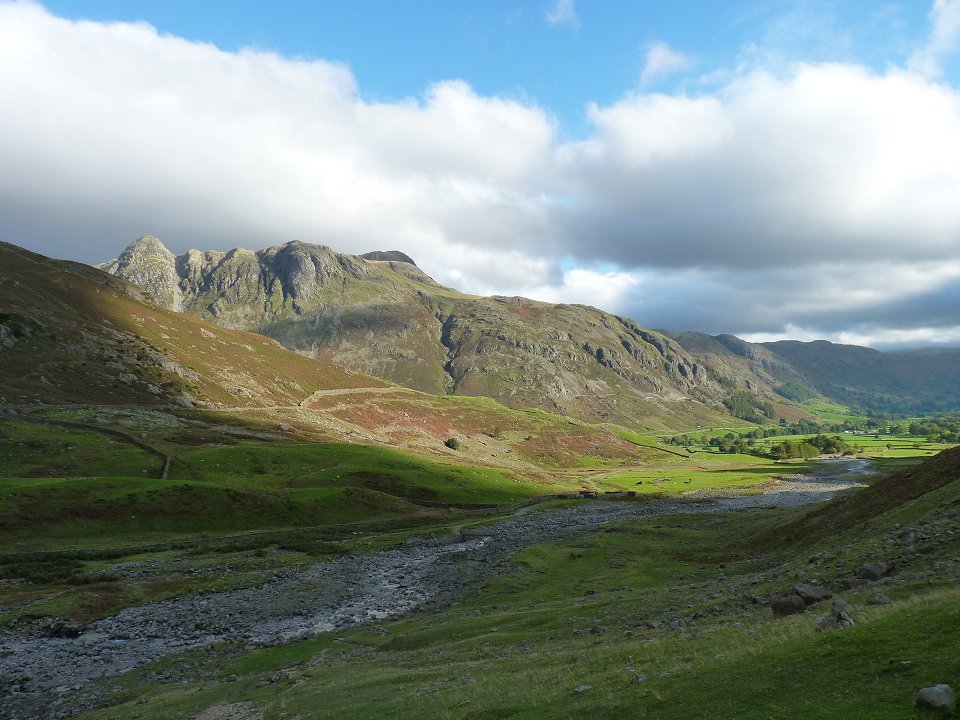 Pike 'o Blisco and Loft Crag in the sunshine.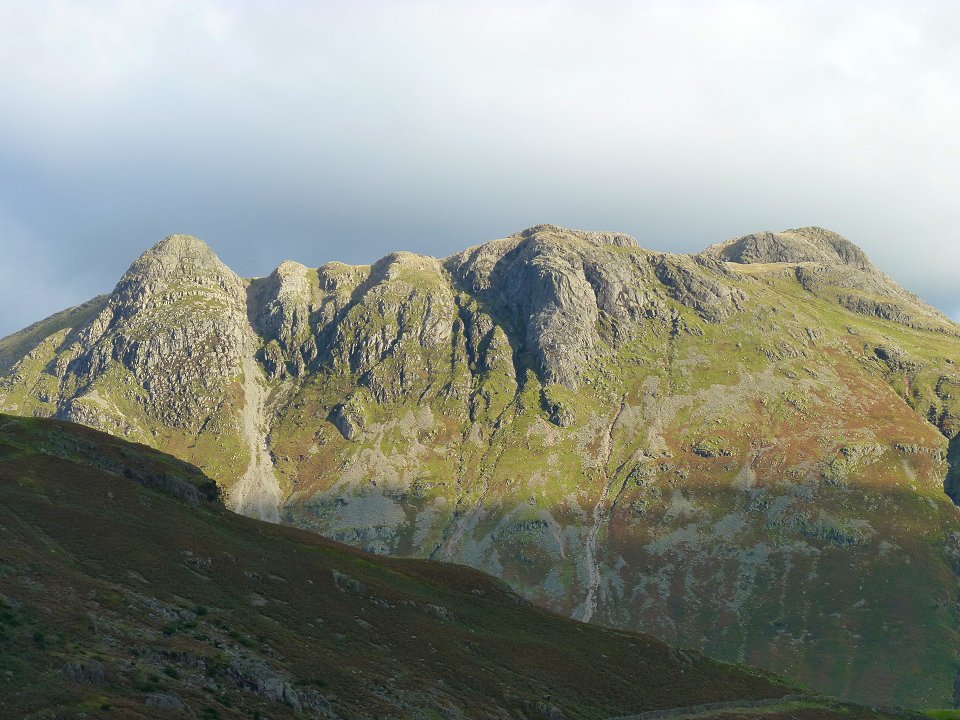 Zooming on on the Langdale Pikes.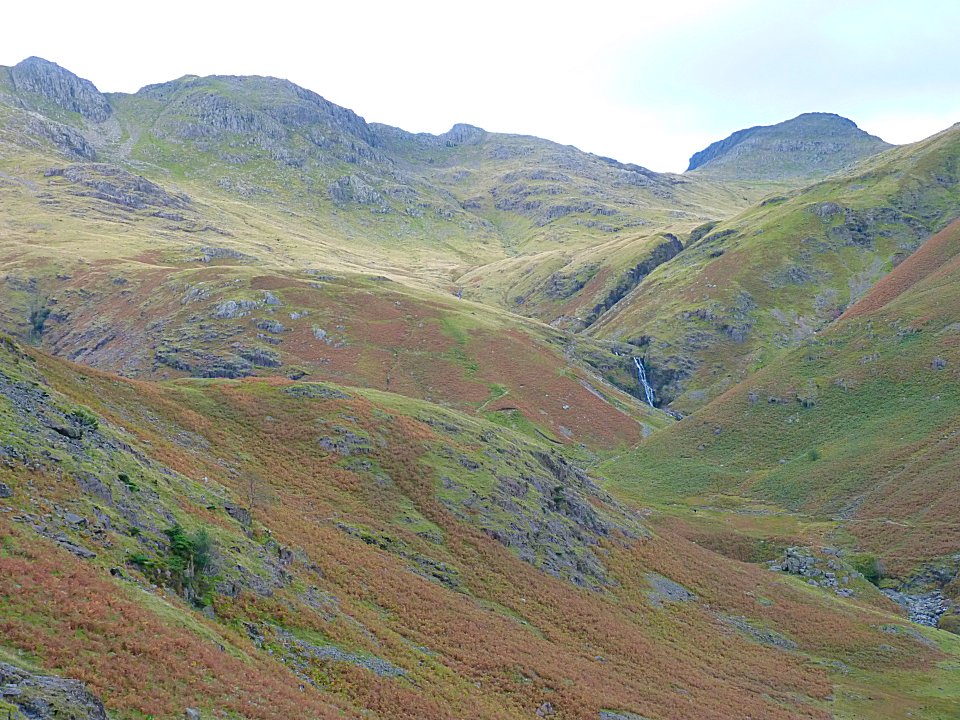 Looking up to Bowfell with the ravine of Hell Gill and Whorneyside Force waterfall below.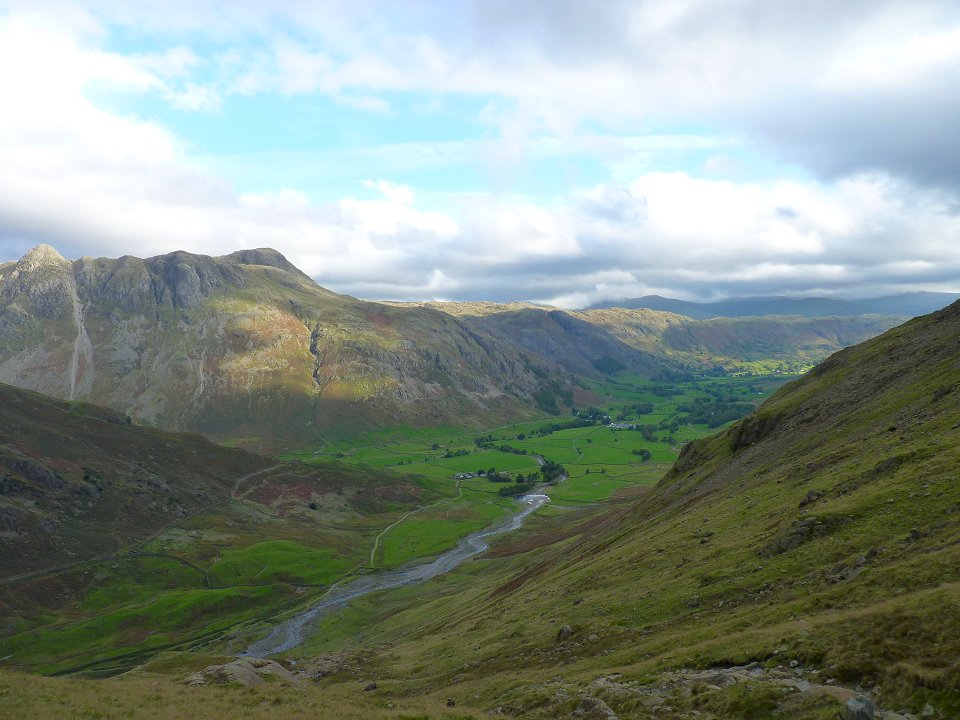 A look back from higher up the path.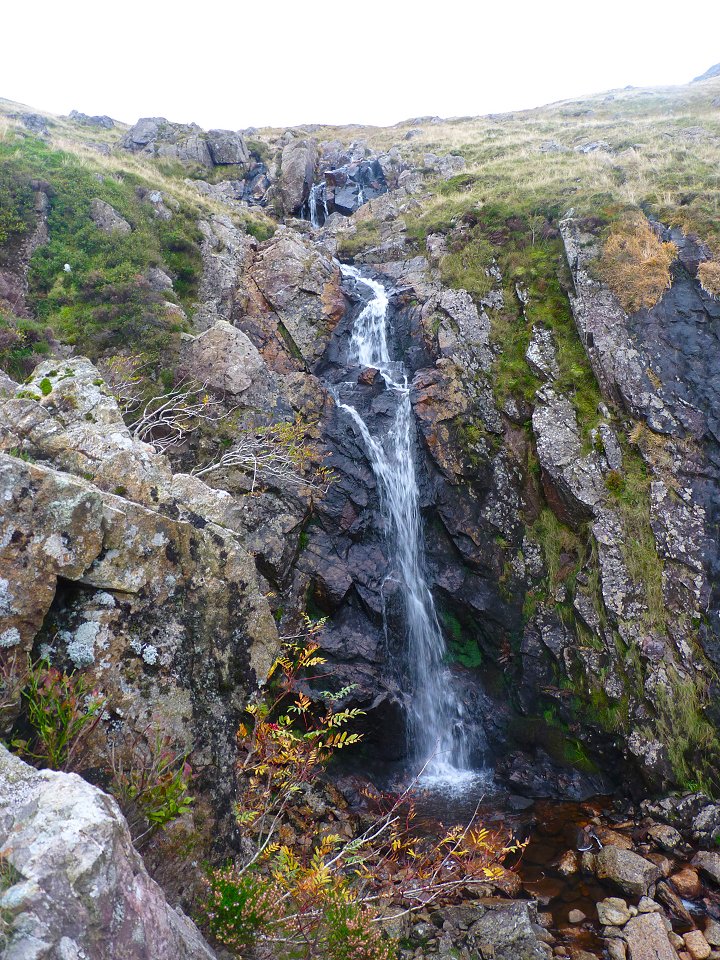 Nearly at the col now passing the waterfall in Browney Gill.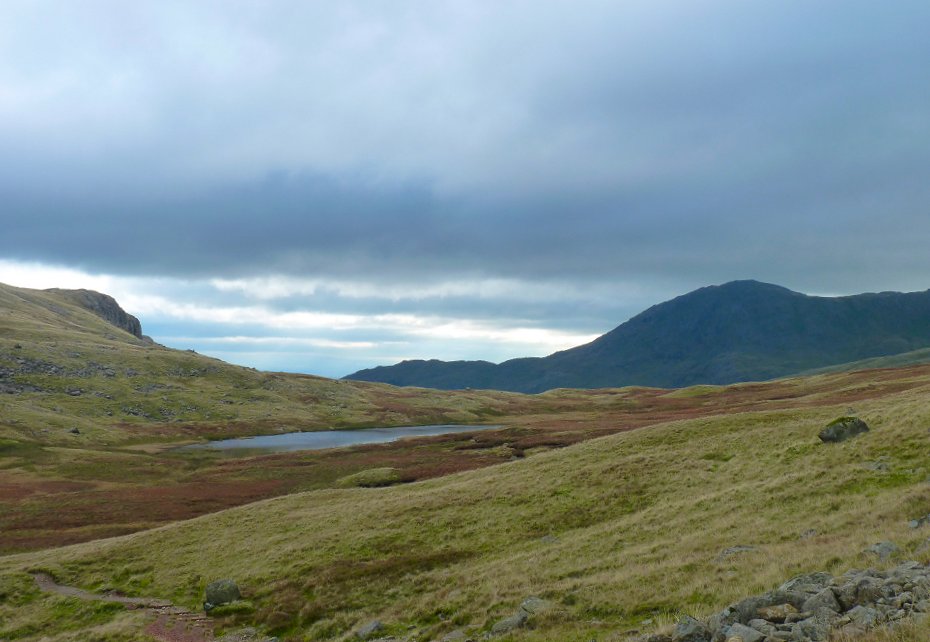 Red Tarn with Wetherlam behind.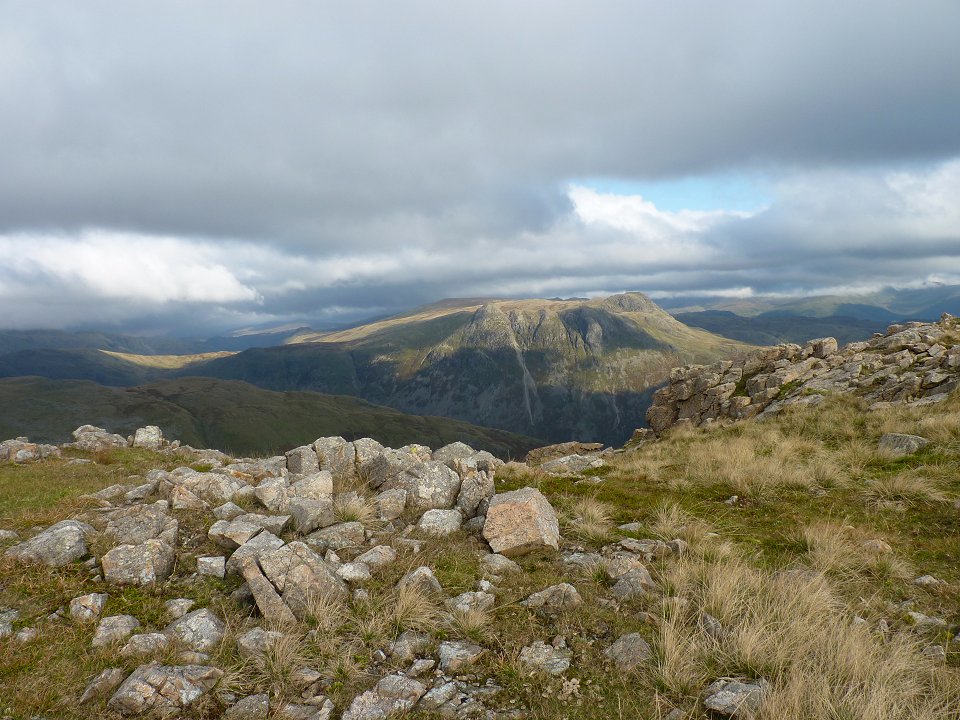 We divert of the main path to climb Great Knott from where you get a great view.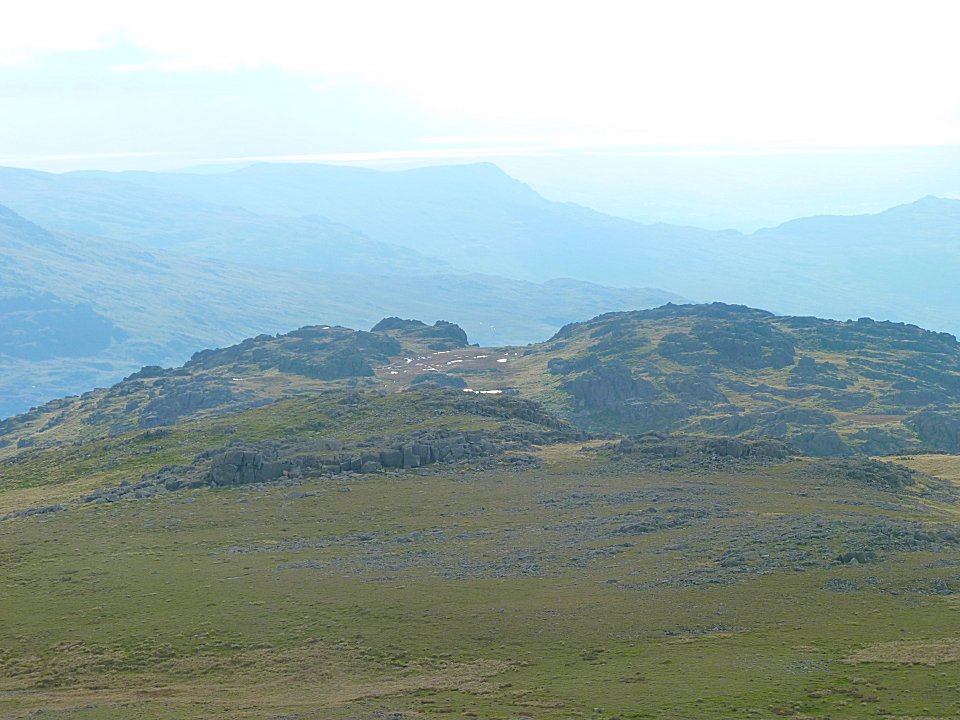 Climbing the first Crinkle looking over to Little Stand.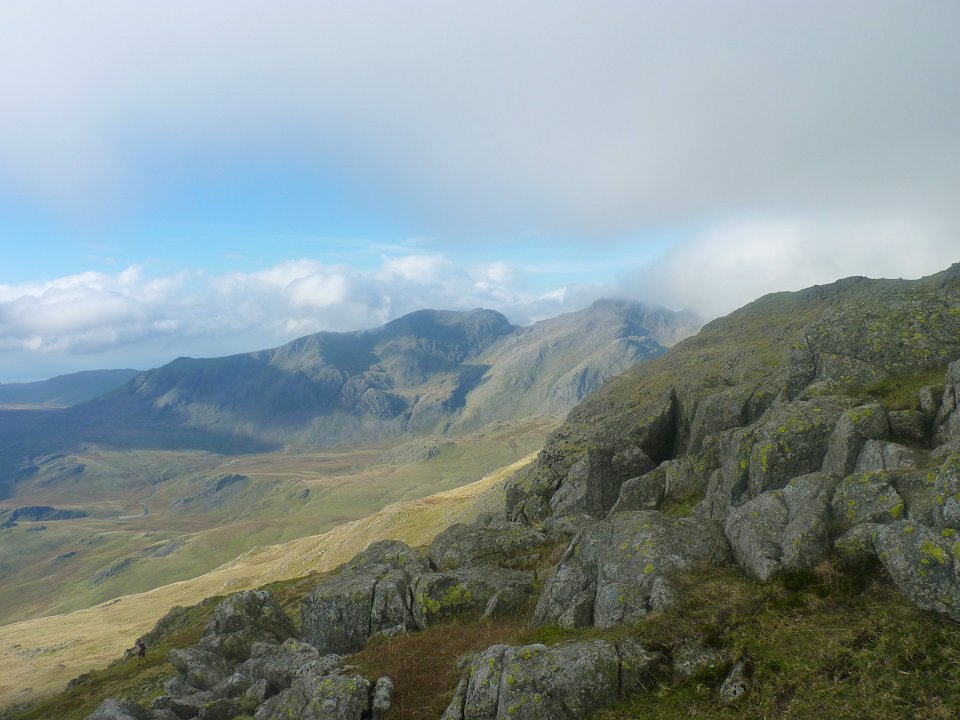 The Scafell range with the pike in cloud.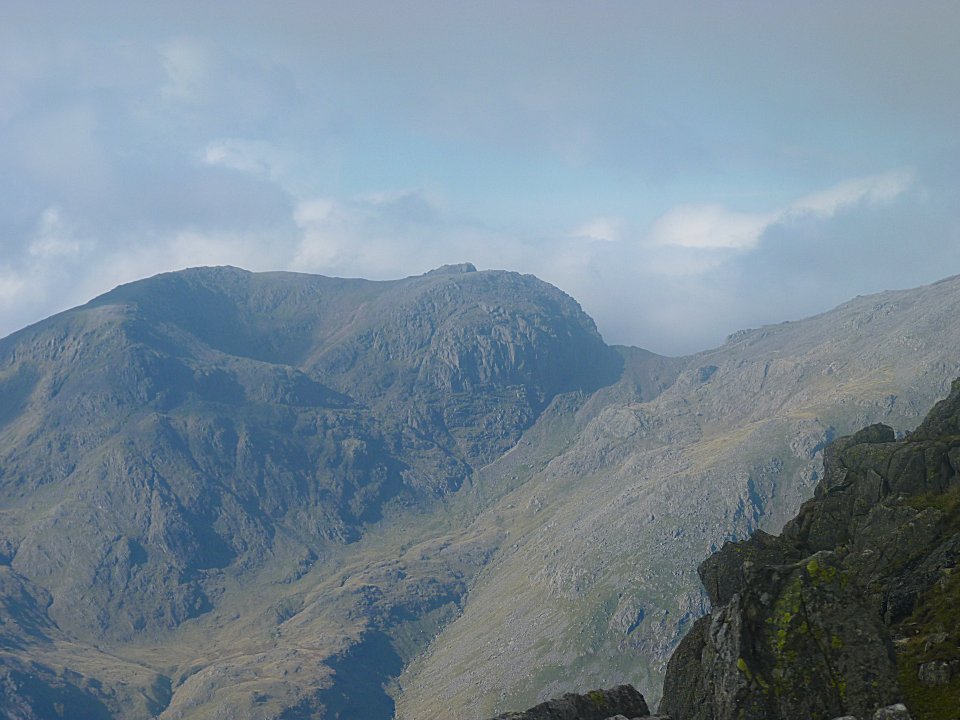 Zooming in on Scafell top on the left then Broad Stand and Mickledore.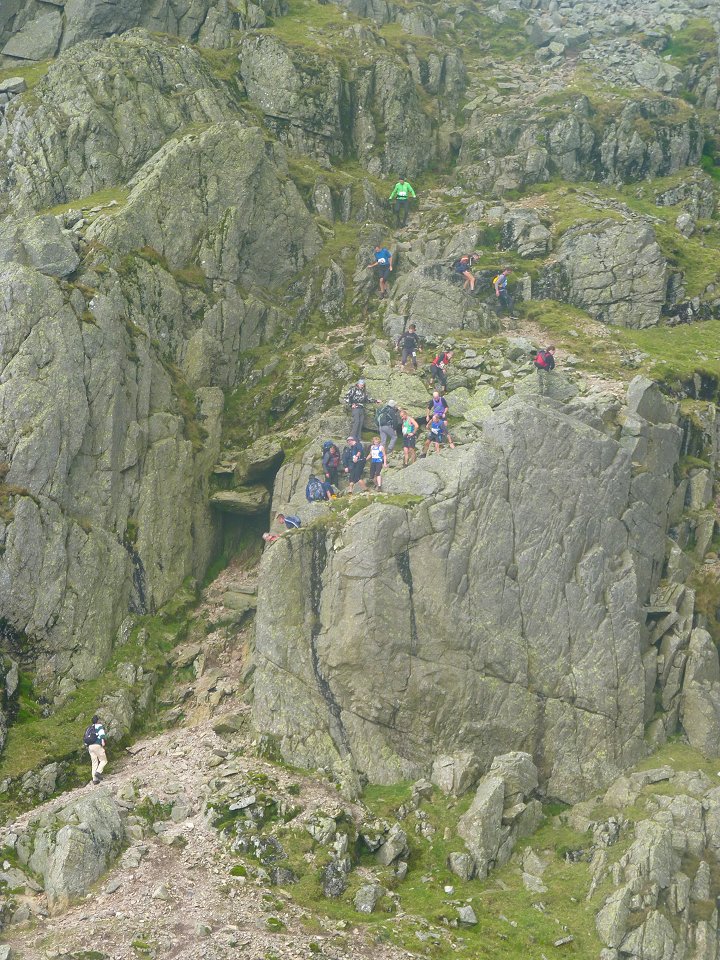 We had seen the fell runners assembling at the Old Dungeon Ghyll. They were taking part in the Langdale Horseshoe fell race but seem to be in a bit of a traffic jam on the bad step.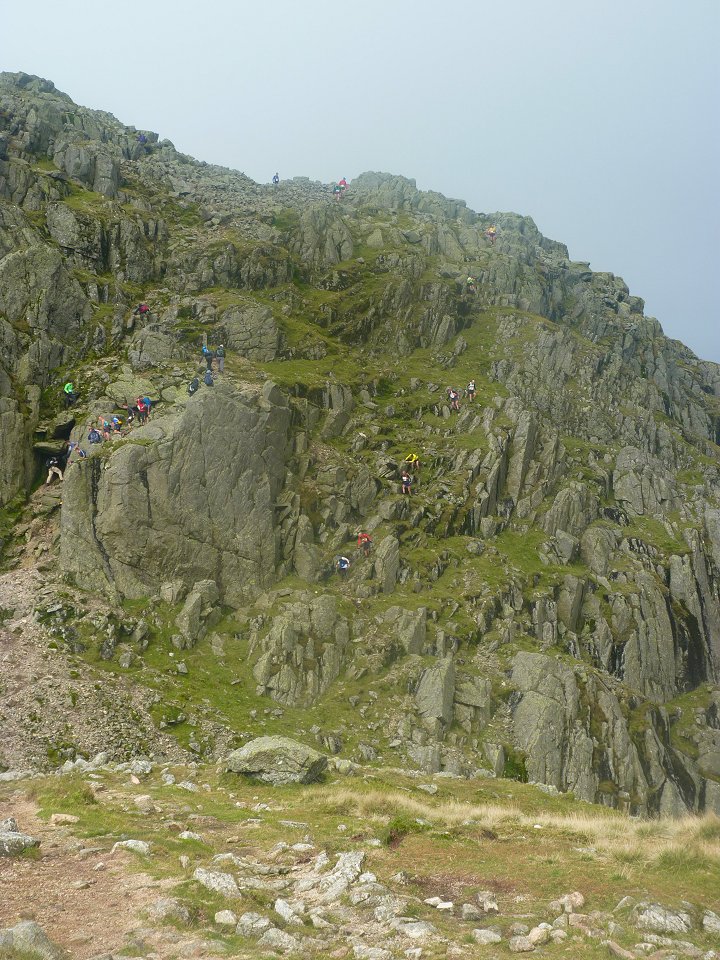 Some daring (mad?) competitors take the very steep route down the side of the bad step.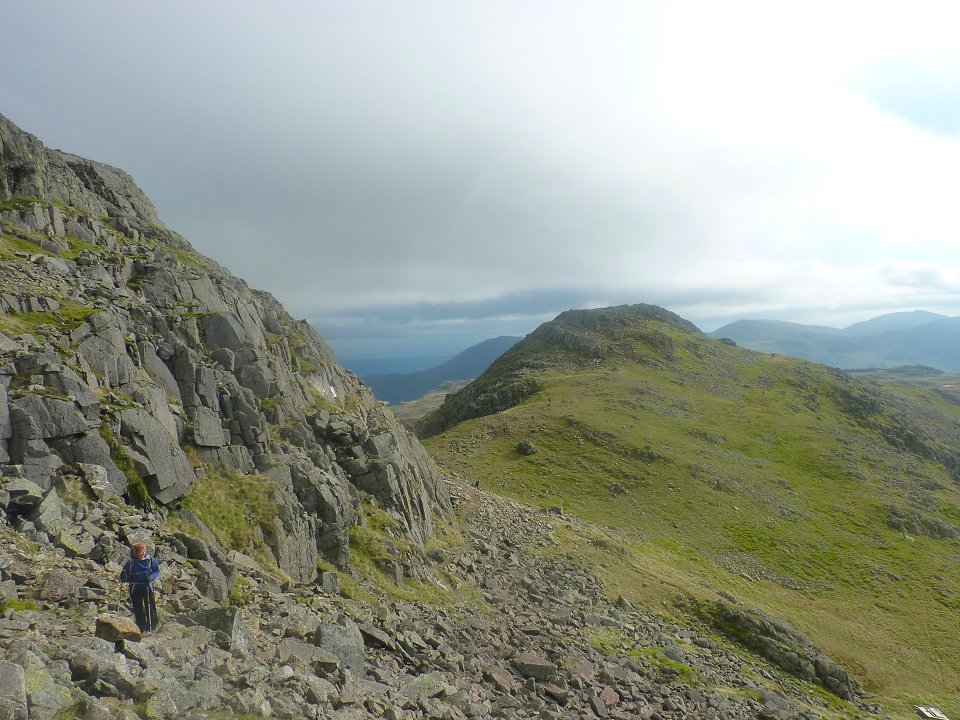 Sue and I take the more conventional by pass route around the left of the bad step (when coming from the south). That's the first Crinkle in the background.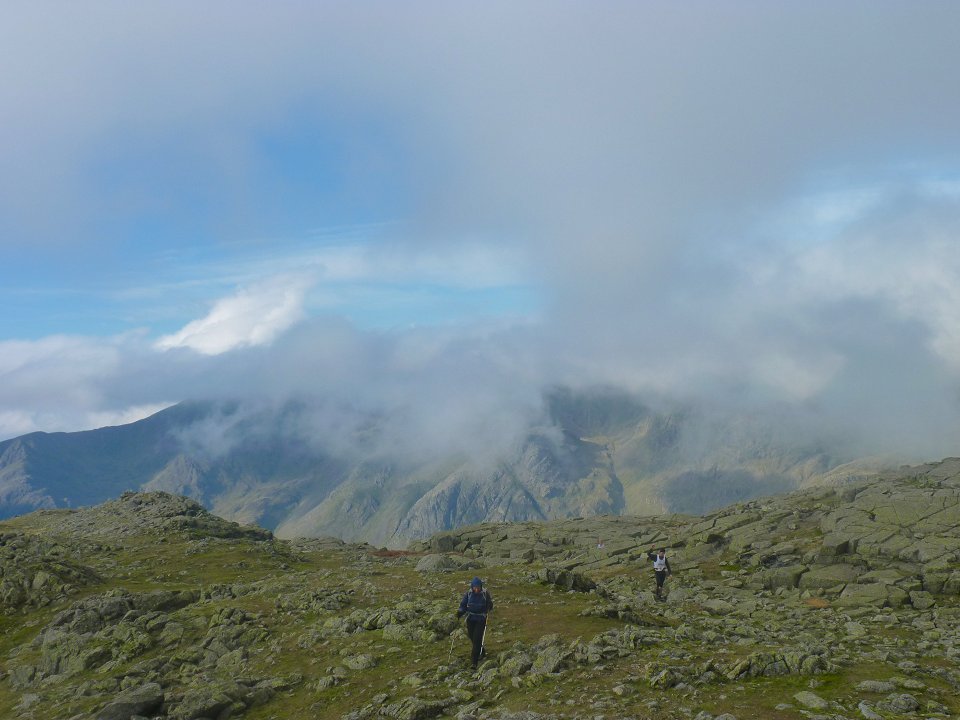 The Scafell's are well covered in cloud now. Seen from Long Top the second and highest Crinkle.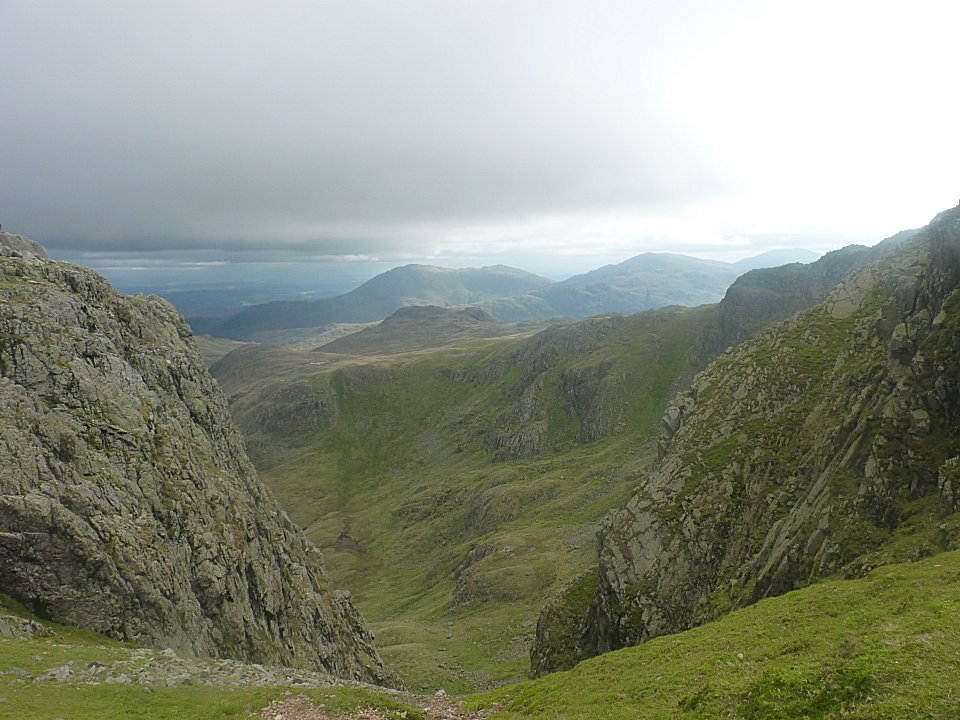 Looking down Mickle Door.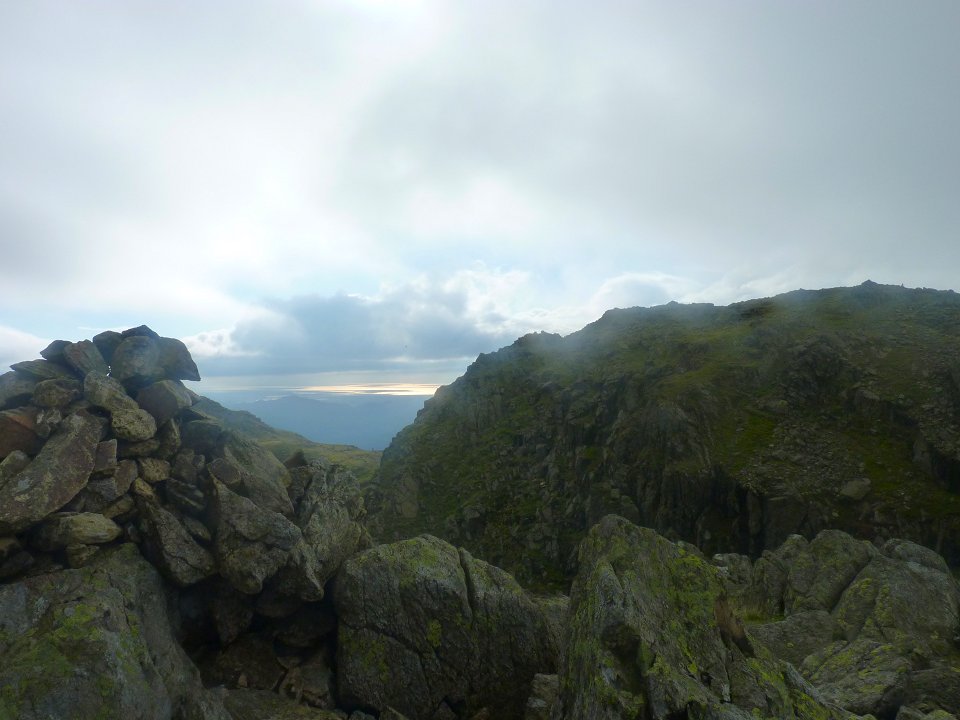 Looking back to Long Top from the third Crinkle.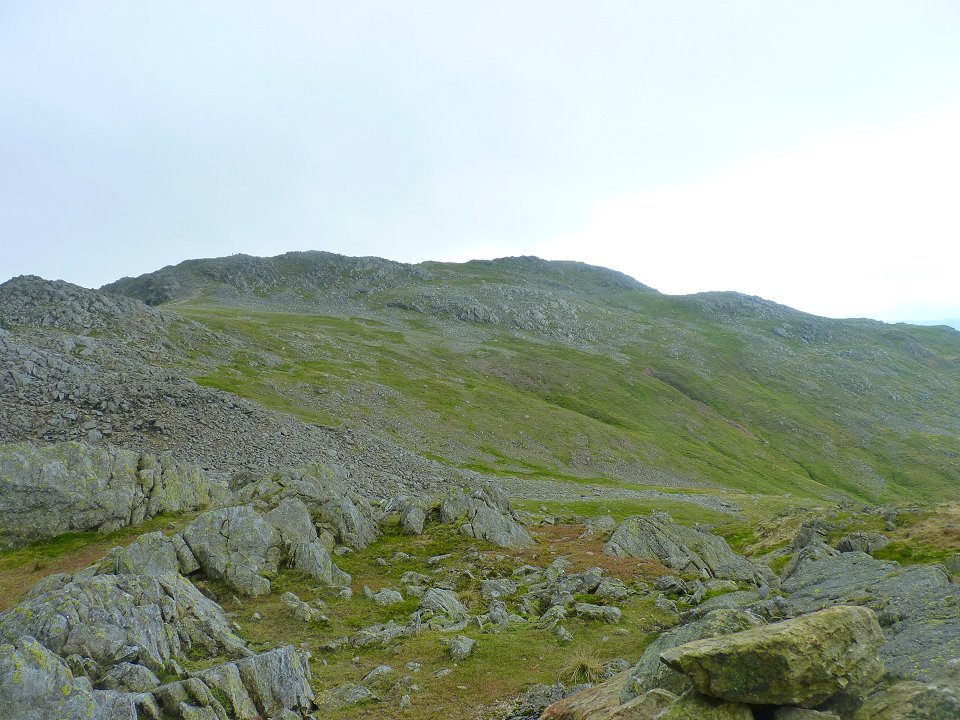 Long Top again from the fourth Crinkle.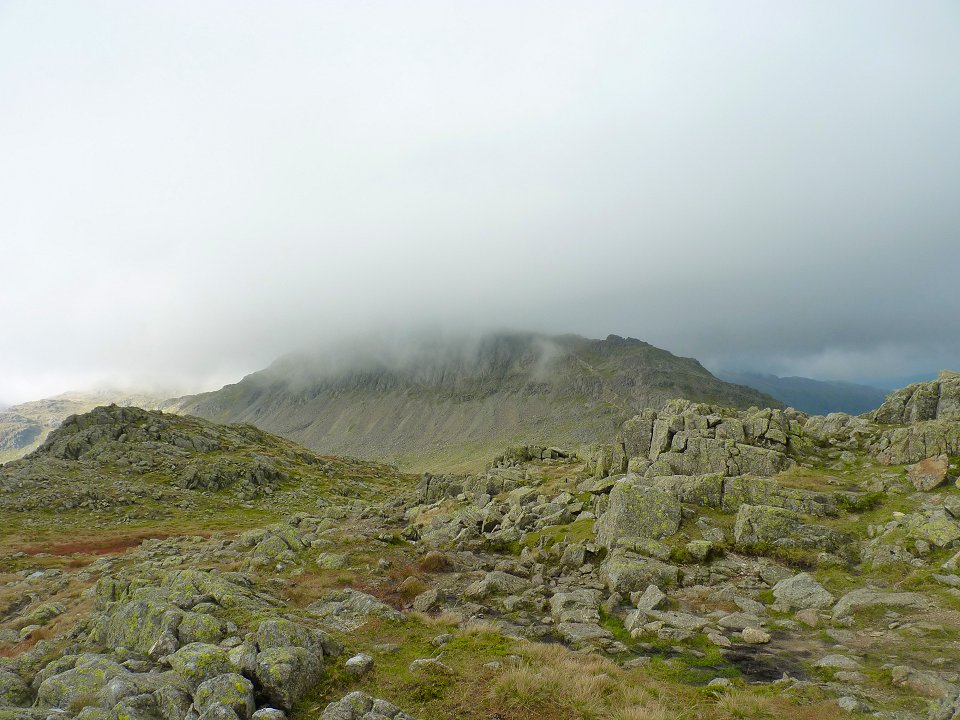 Bowfell was in cloud virtually all day.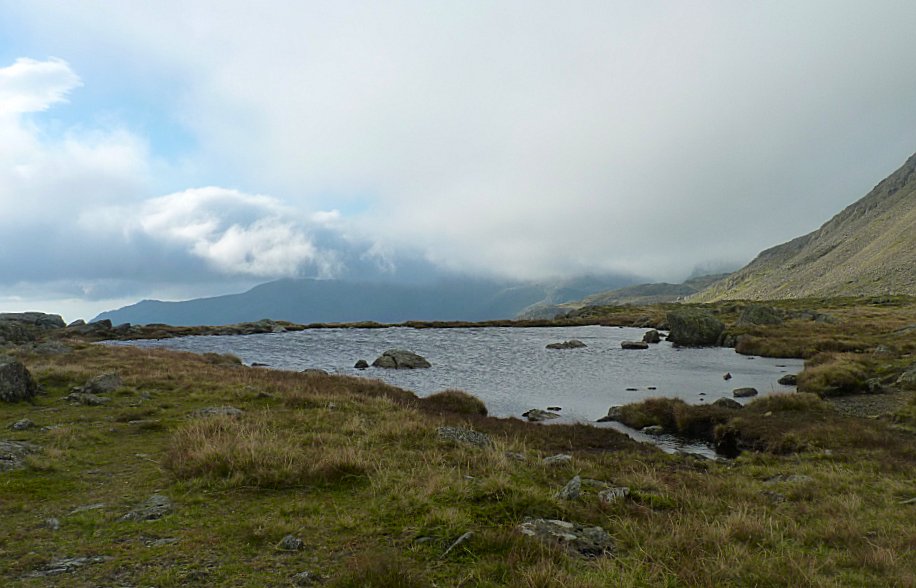 Very breezy at Three Tarns looking over to the Scafell's. Slight Side on the left is clear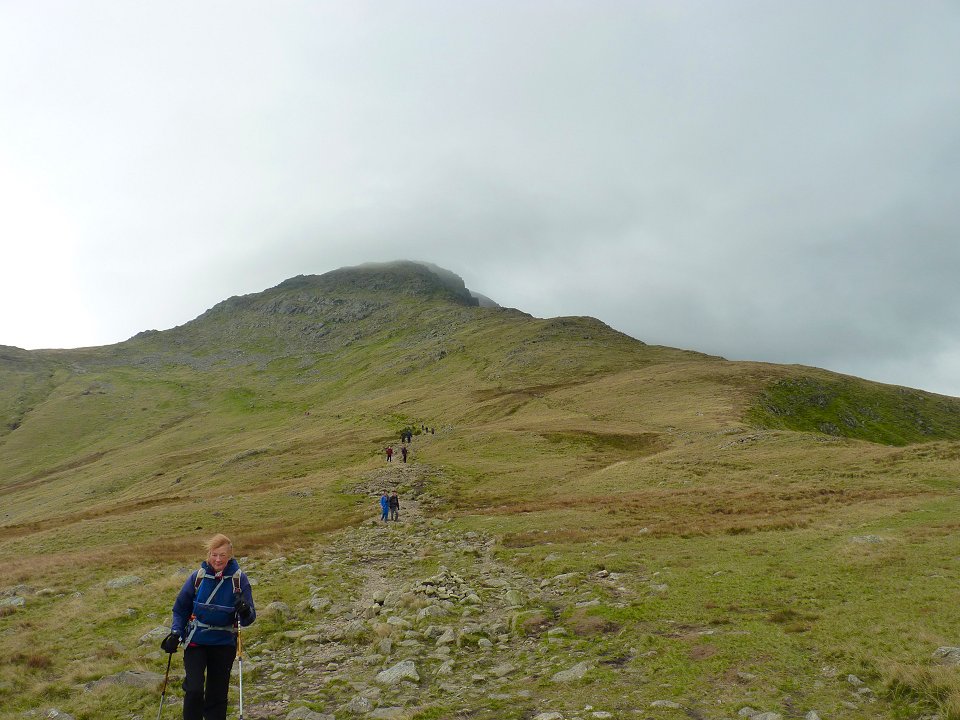 Looking back up the Band.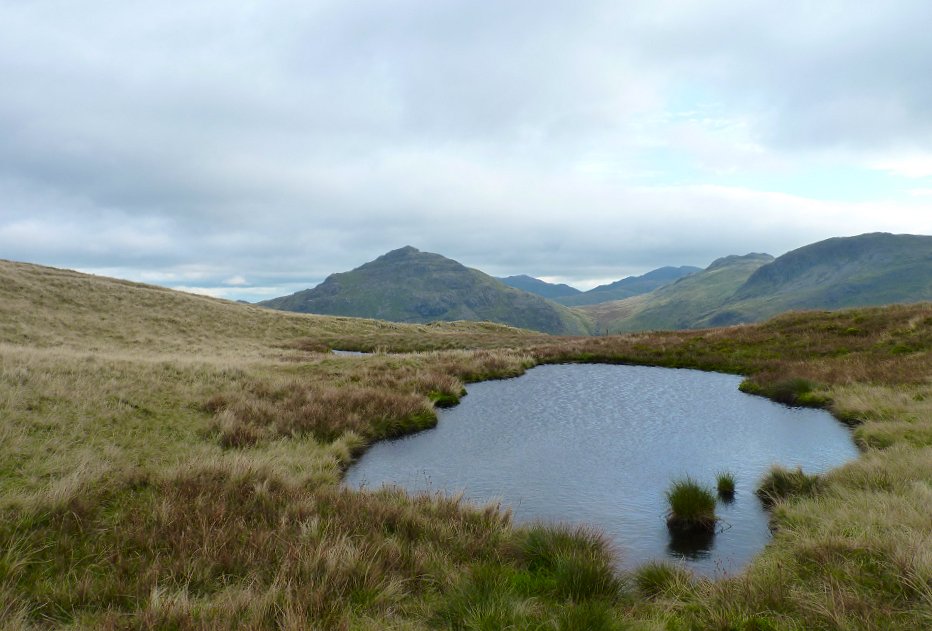 Pike o' Blisco from near White Stones.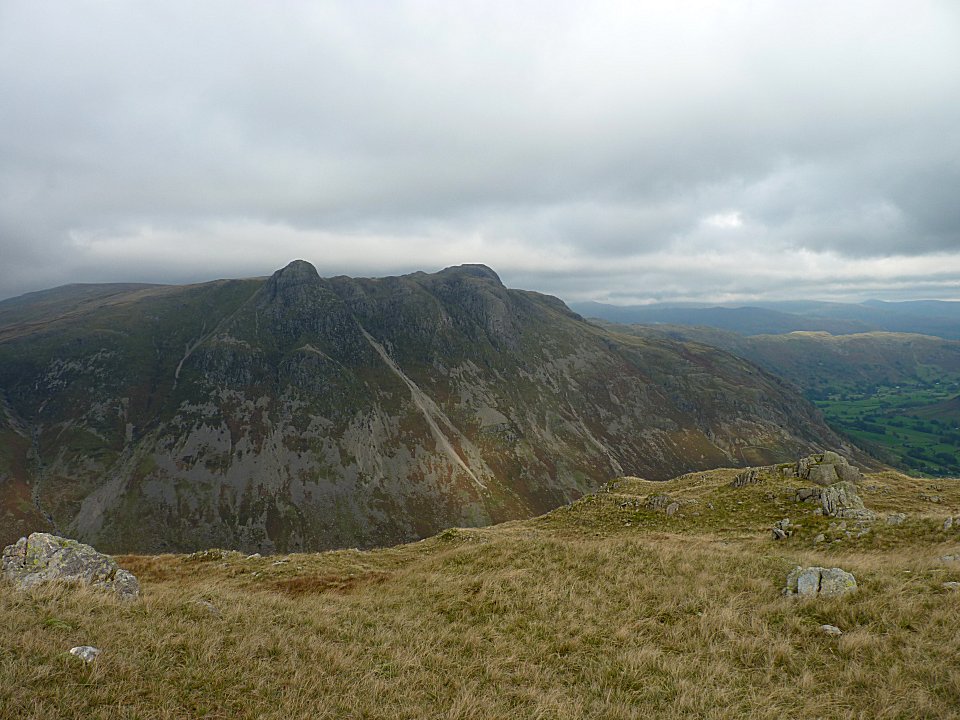 Langdale Pikes from White Stones.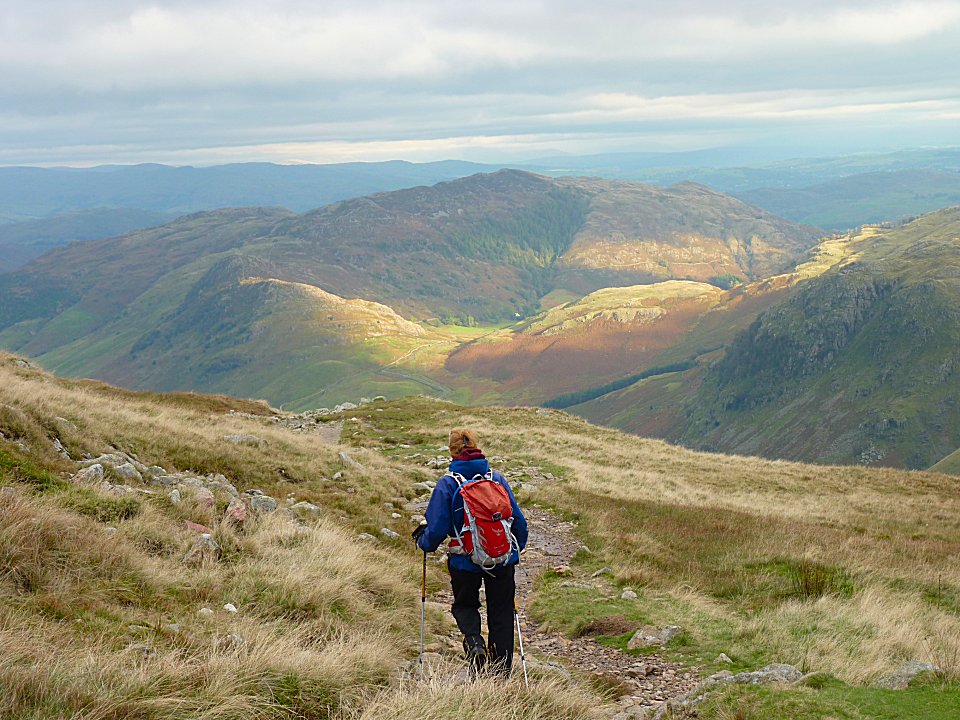 For a few minutes Lingmoor was lit by the afternoon sun.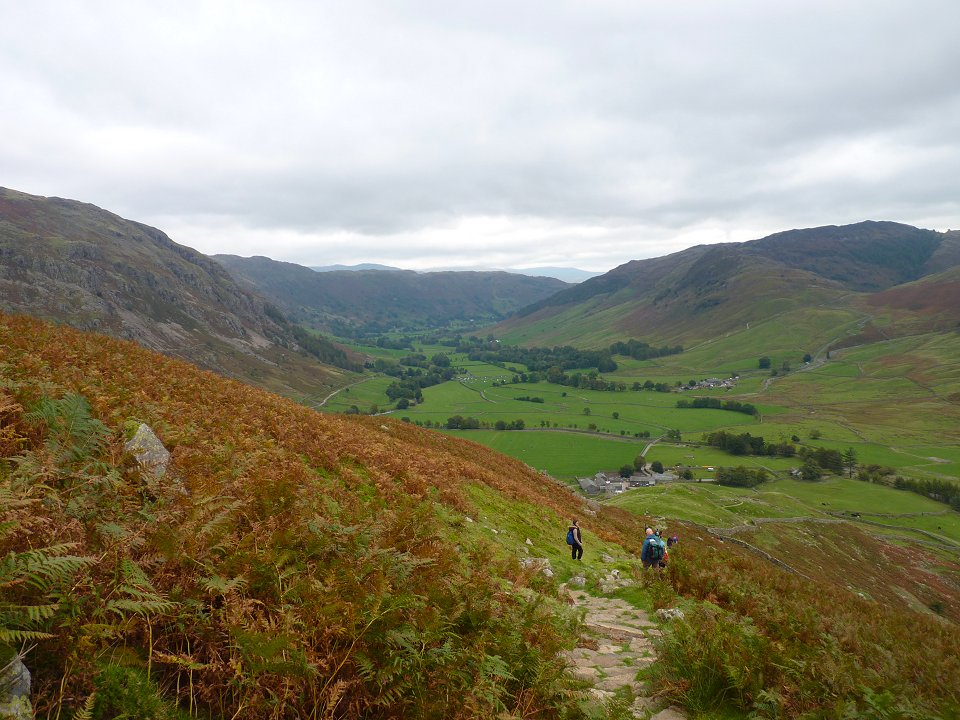 The bracken has turned and I think we are definitely into Autumn now.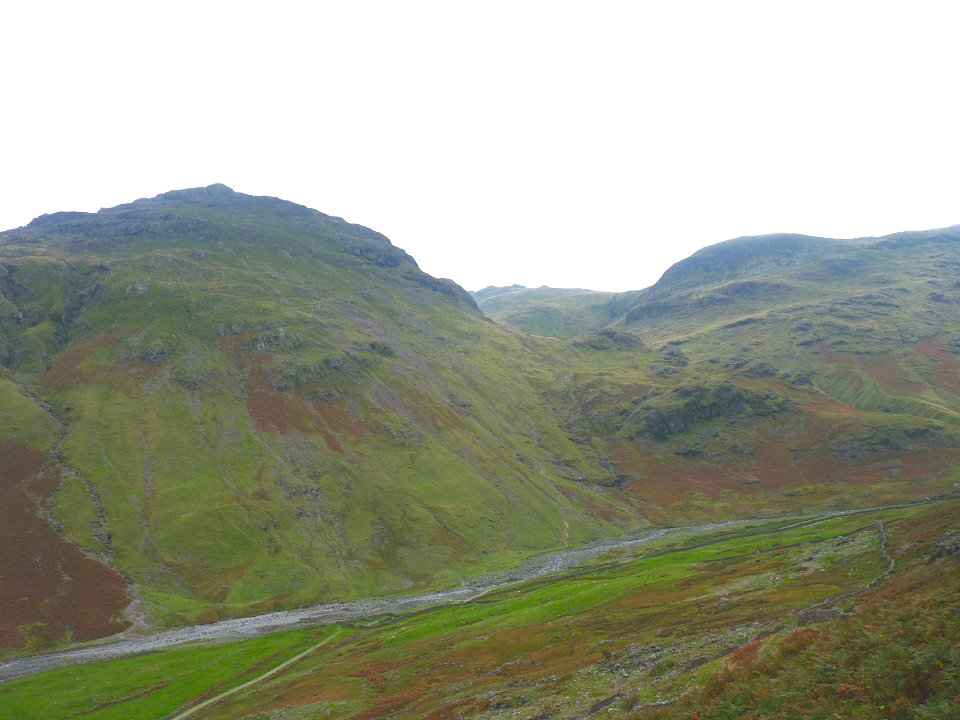 Looking across to our ascent route.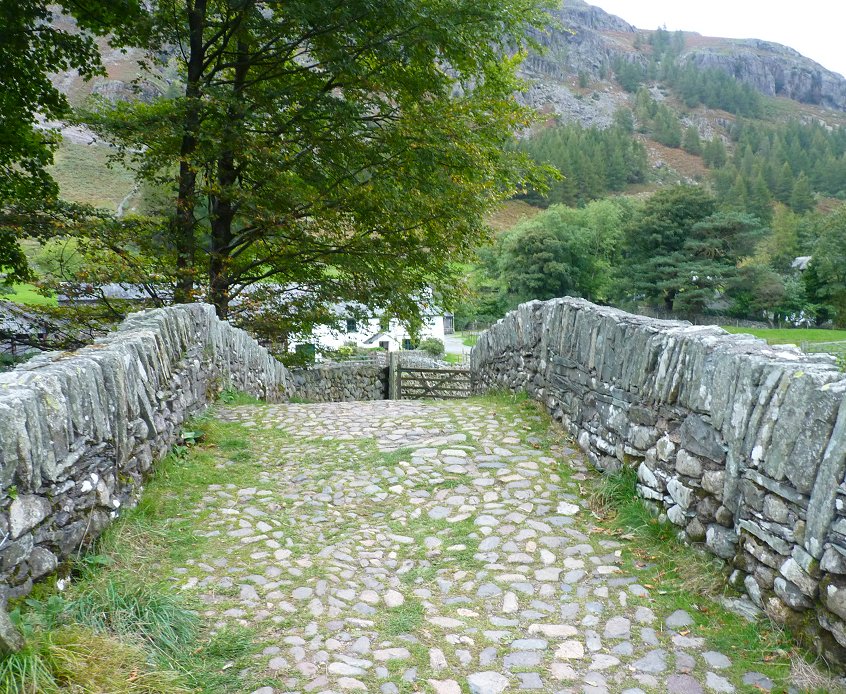 Middle Fell bridge. This is a bridge with a bit of history. It was used in the film Brief Encounter the classic British romance made in 1938.
Me and Sue had an all to brief encounter with the pub and made our way home.
Last walk - Birkett bagging around Tilberthwaite - Next walk - Pendle Hill