WWW.KARLSWALKS.CO.UK
PICTURES AND TRIP REPORTS FROM MY WALKS IN THE ENGLISH LAKE DISTRICT
---
Skiddaw, Sale How and Latrigg
13th July 2013
Route. Gale Rd car park - Skiddaw "tourist path" - Skiddaw - Sale How - Skiddaw house YHA - Cumbria way - Latrigg - Gale Rd
(About 10.8 miles 3200ft ascent)
Flushed with his success in conquering Scafell Pike, Mark tackled another of the Lakeland 3000 footers. The gentle giant Skiddaw was on his radar today so we set of in glorious weather equipped with not many waterproofs but a lot of water. Not many pics from me today as I must have dropped some water on my camera lens and didn't notice till I got home.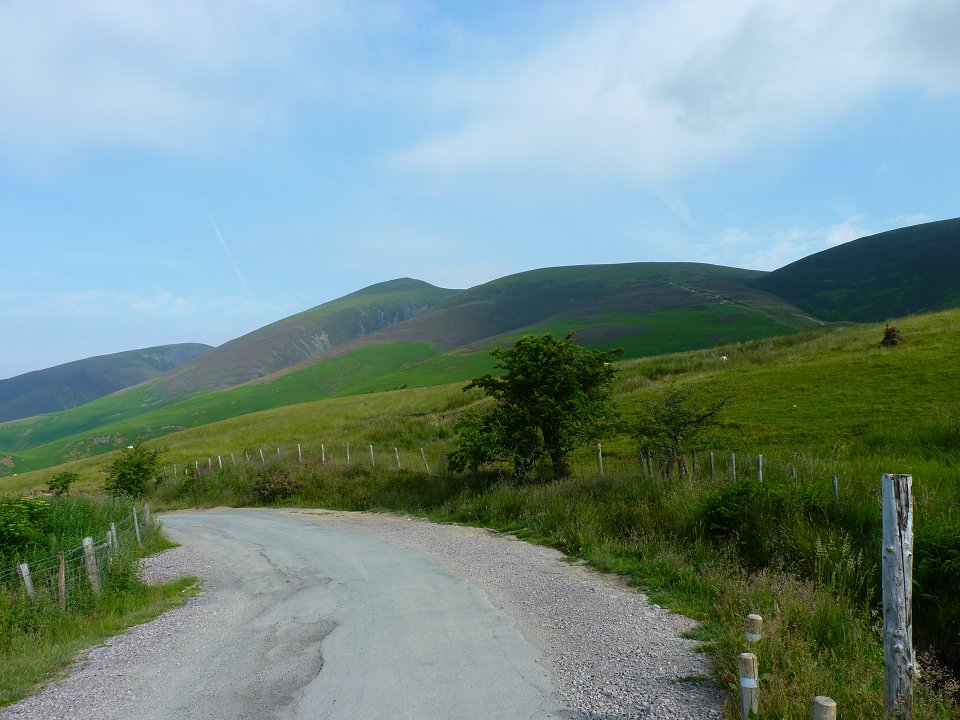 Looking up to our target for the day.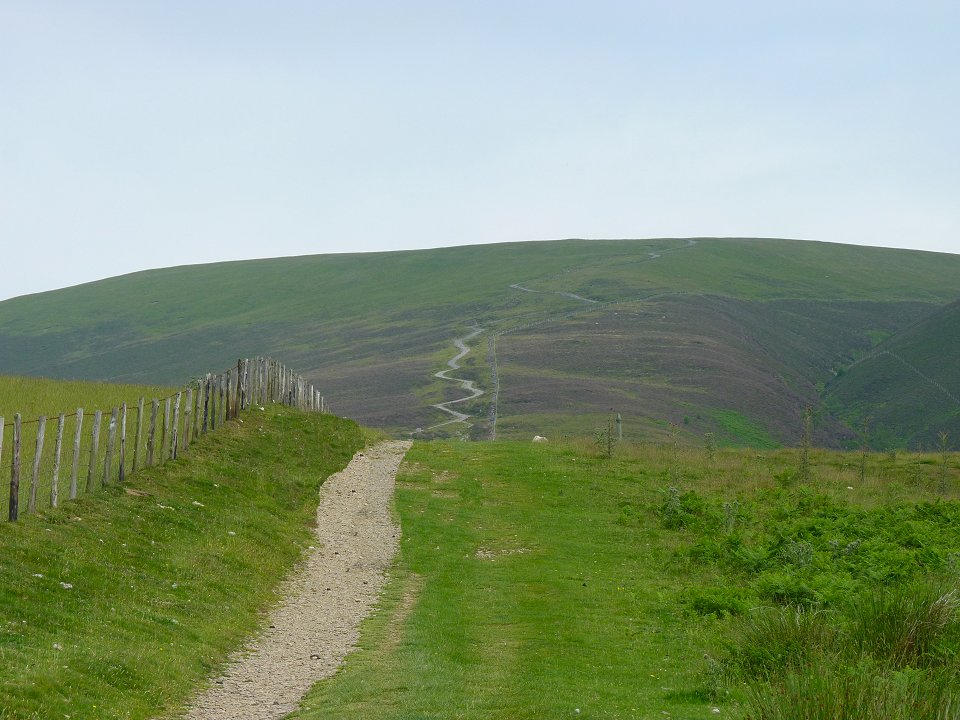 This picture seems to make the path look quite gentle but it's anything but.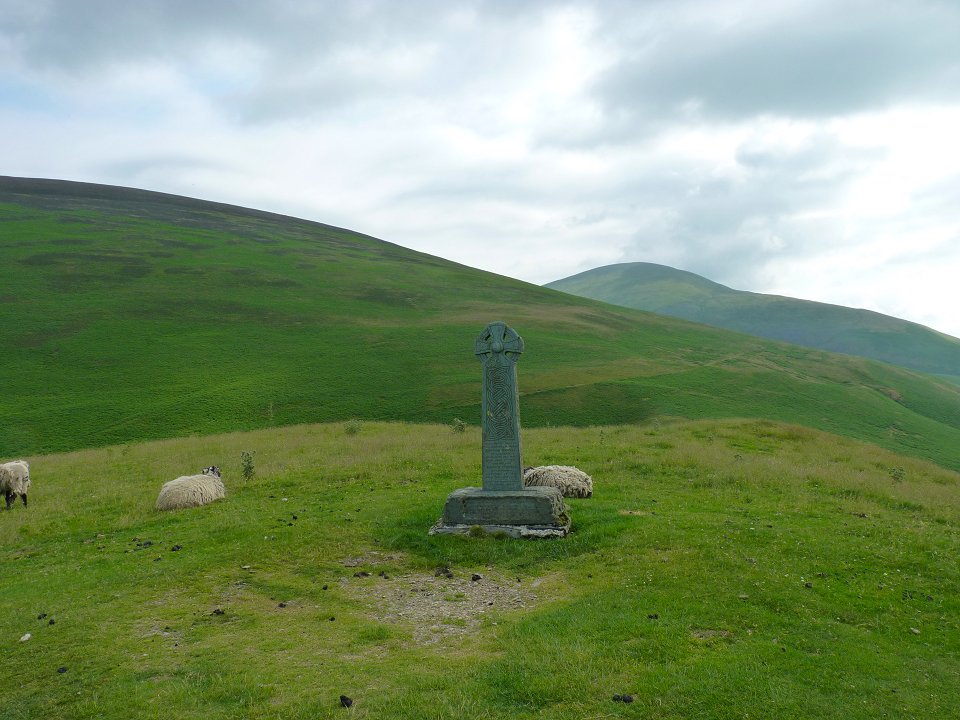 Passing the Harwell monument. In the background is our return path contouring round Lonscale fell.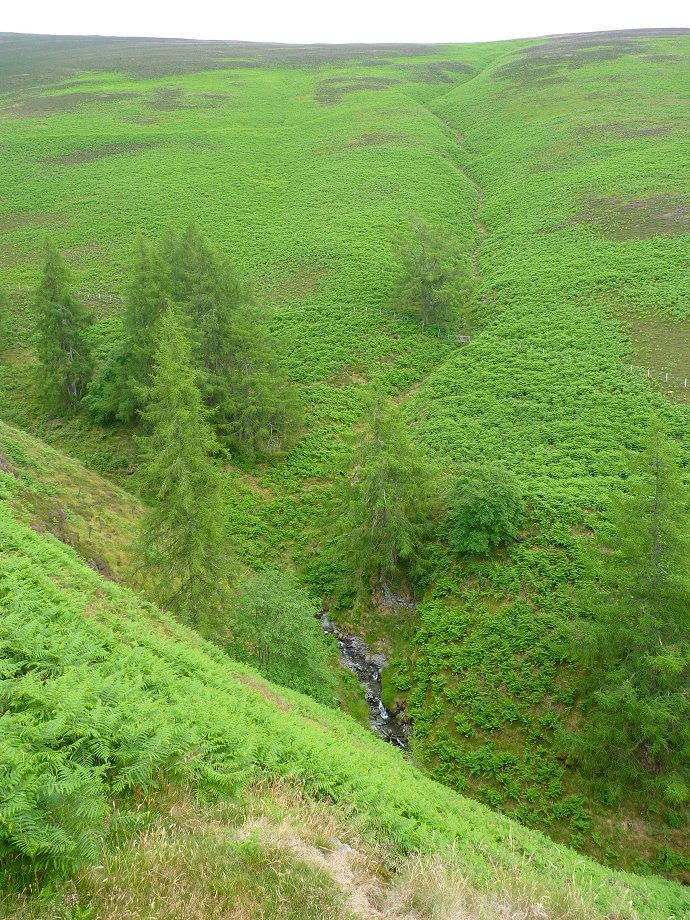 Looking down to Whit Beck.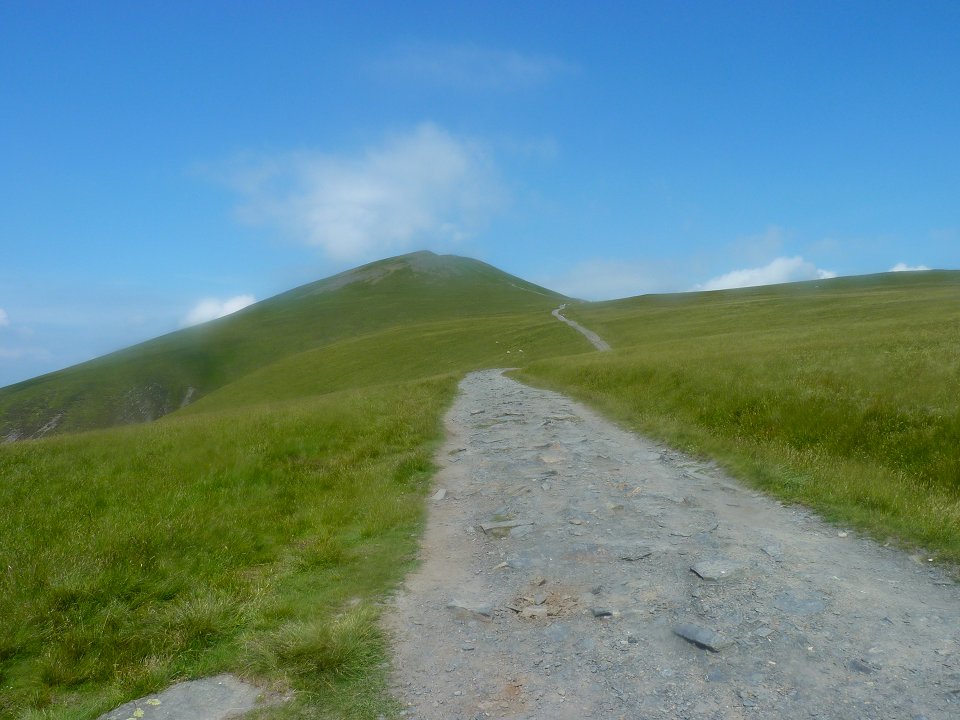 Following the path to Skiddaw Little Man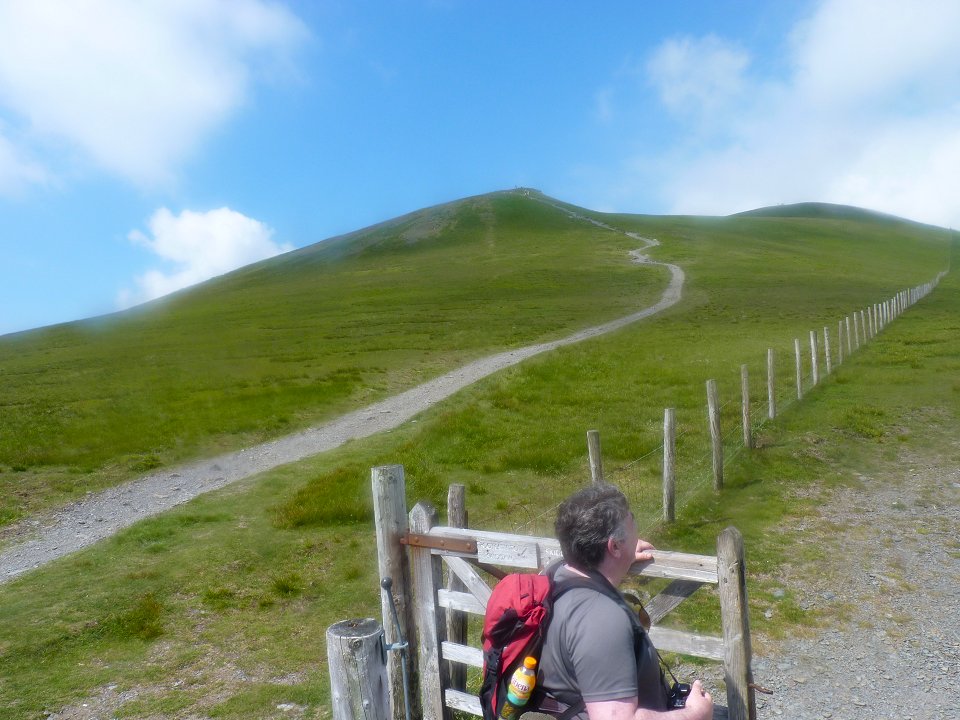 There is a bit of relief from the steep climb when the path splits and winds round the side of Little Man. Of course you still have a bit of climb up to Skiddaw summit.
Skiddaw south top from the main top.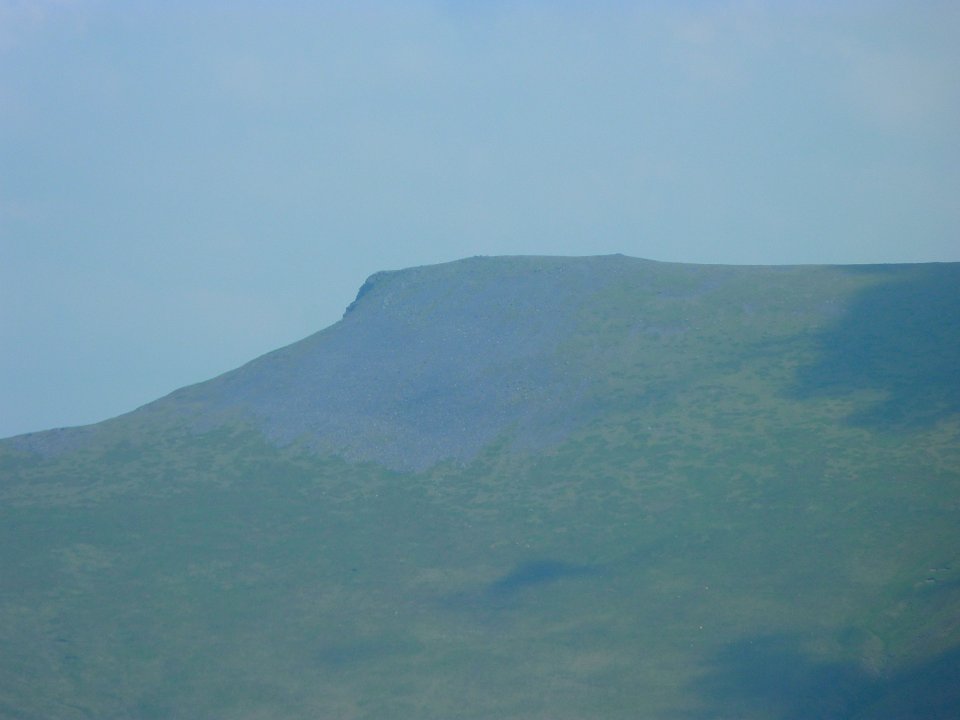 Zooming in on Foule Crag on Blencathra.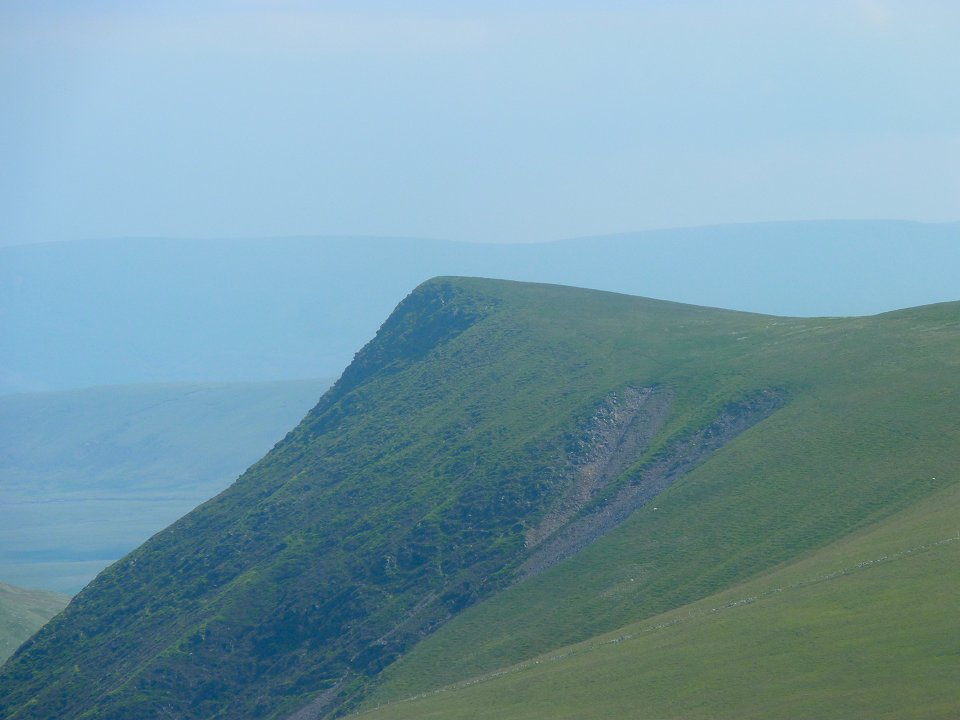 And zooming in on Lonscale fell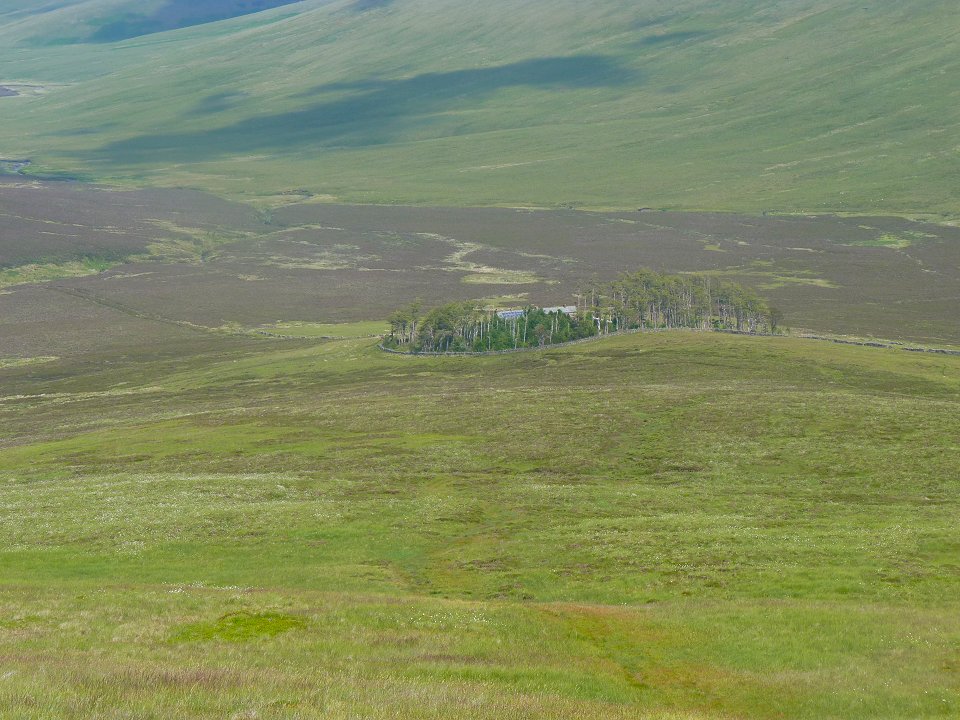 Instead of just retracing our steps down Skiddaw ( but bagging Little Man) we decided to have a walk down over Sale How and round Lonscale fell on the Cumbria Way path. This is looking down on Skiddaw House YHA from Sale How.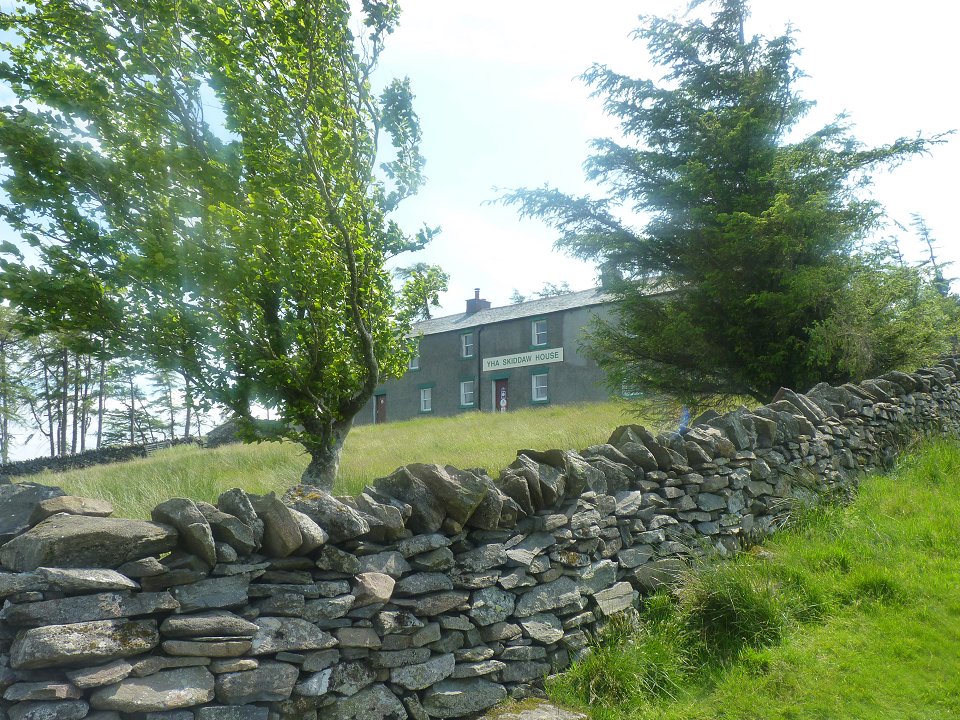 One of the most remote hostels in the country. Not sure about that sign though.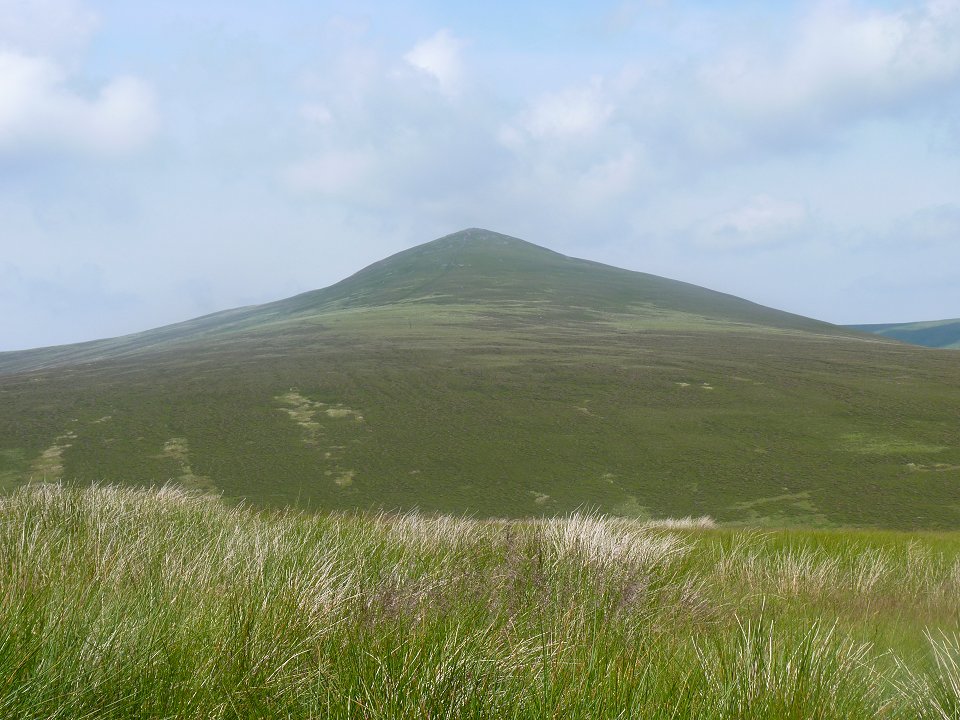 Distinctive Great Calva.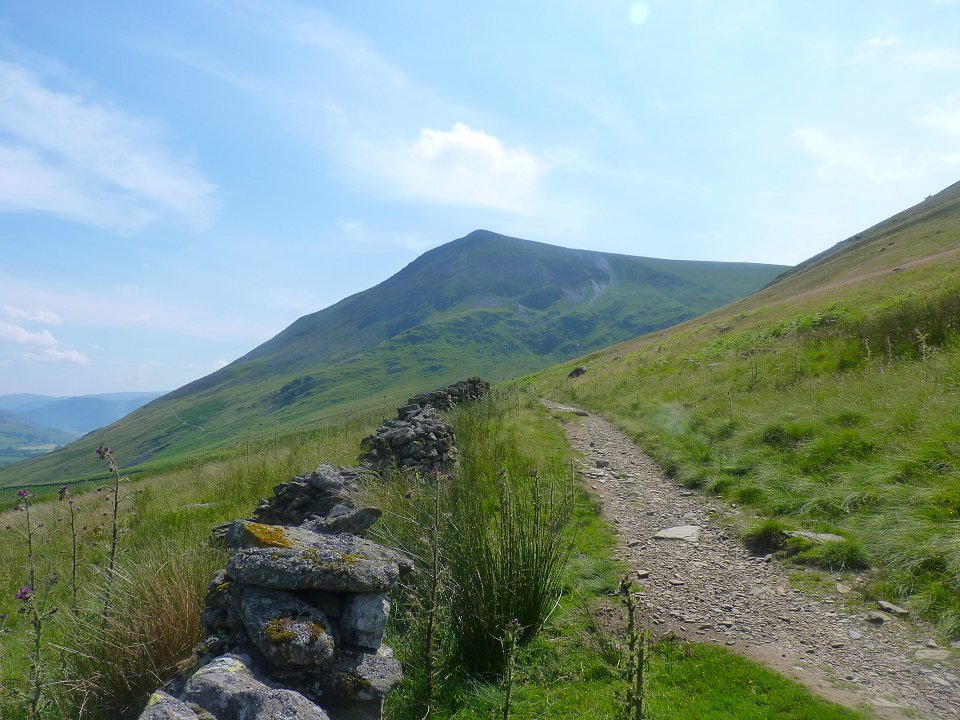 Following the Cumbria way towards Lonscale fell.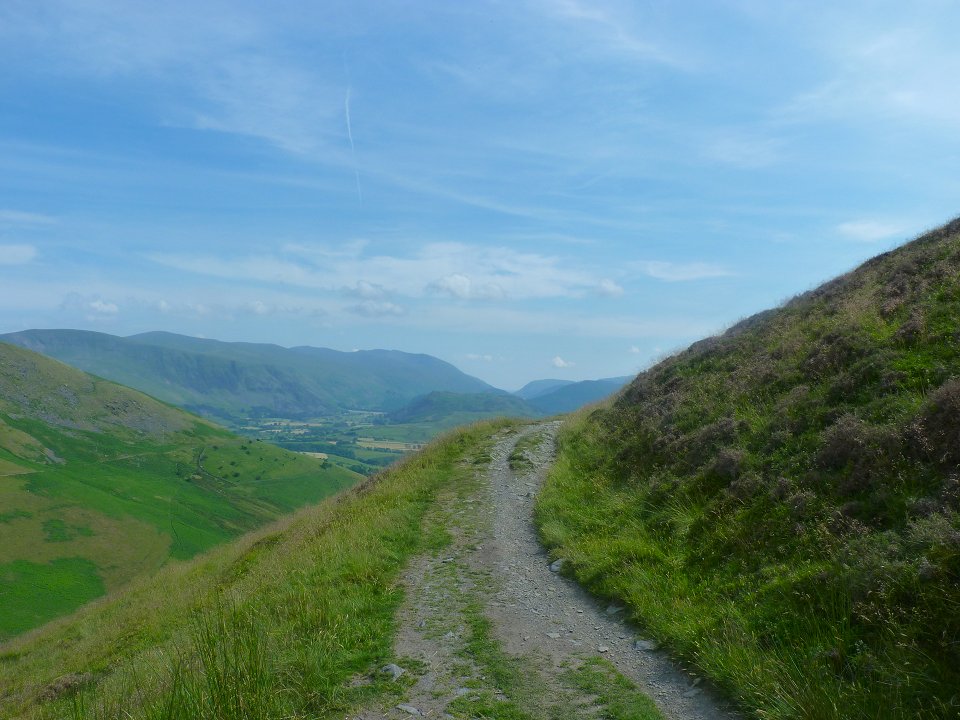 The Dodd's and Helvellyn appear as we round the corner.
Whit beck from the bottom this time.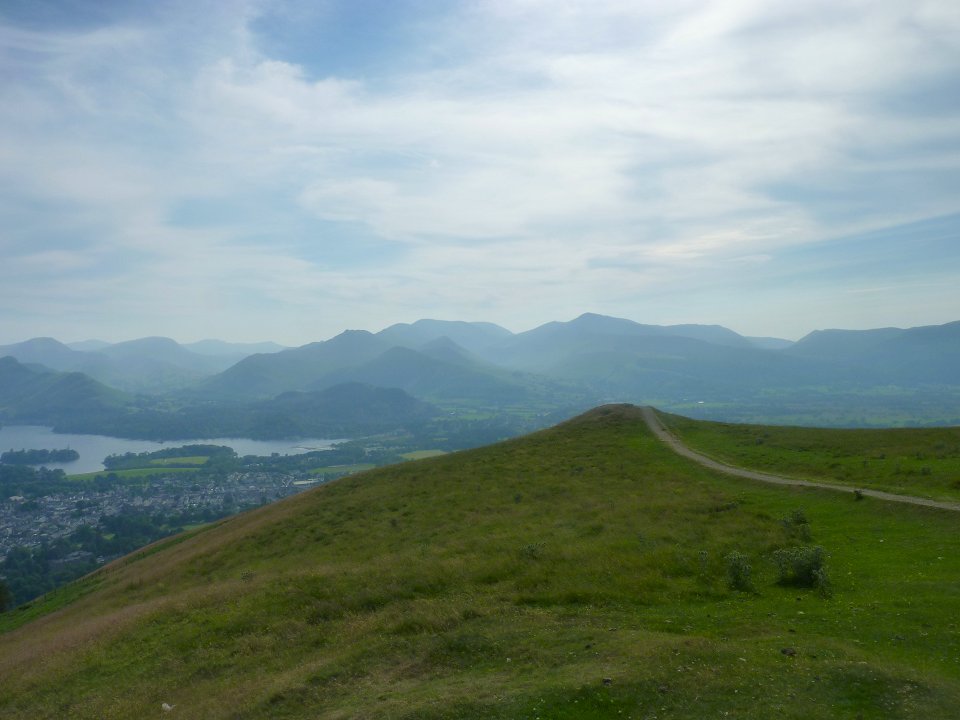 After joining our outward path we had a quick stroll up Latrigg and admired the view of Keswick, Derwentwater and the north western fells.
More Pics and Marks take on the day HERE
Last walk -Pen, Scafell Pike and Scafell Next walk - Kirk Fell and Pillar