WWW.KARLSWALKS.CO.UK
PICTURES AND TRIP REPORTS FROM MY WALKS IN THE ENGLISH LAKE DISTRICT
---
Kirk Fell and Pillar
17th July 2013
Route. Wasdale Head - Gavel Neese - Beck Head - Kirk Fell - Black Sail Pass- Pillar - Wind Gap - Mosedale - Wasdale Head
( About 8 miles 3900 ft ascent)
My friend Sue needed a lift up to the lakes which gave me a perfect excuse for a day off work and a walk on the fells.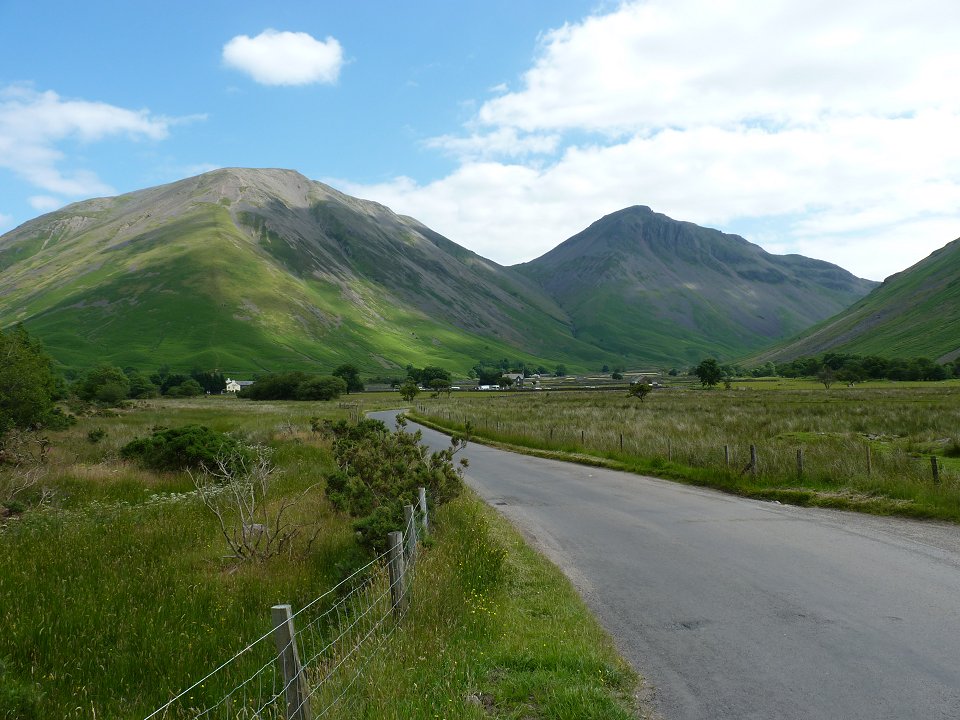 We ( David and his friend George came along as well) parked up at Brackenclose and were hoping to do the Mosedale Horseshoe but with our late arrival (11am) and the heat I was not confident we could do the full round and that's how it turned out but we still had a brilliant walk.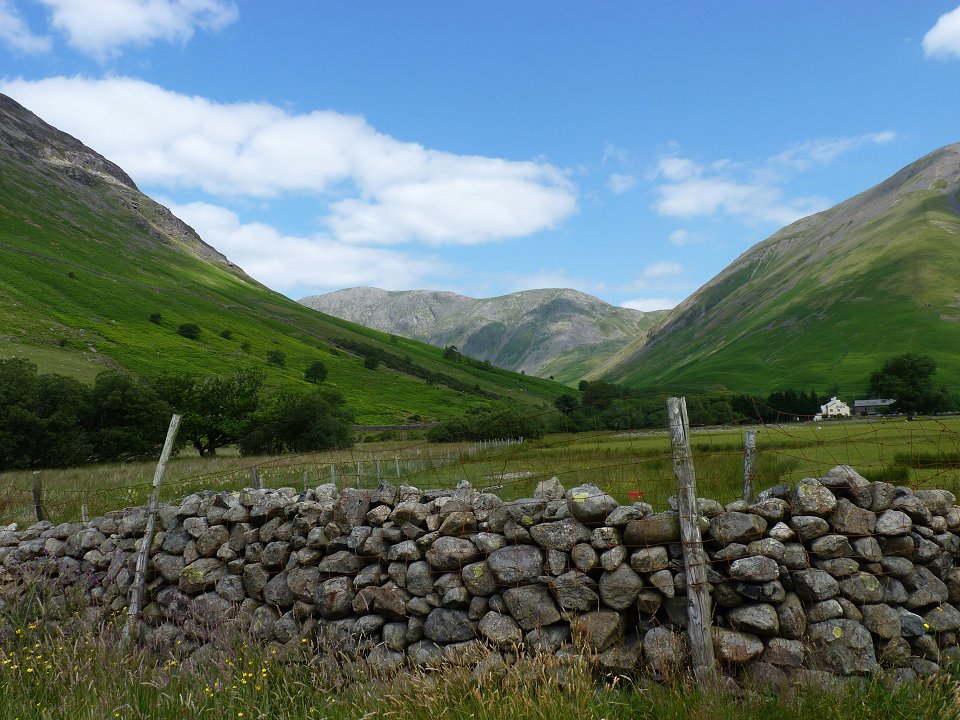 Pillar seen from the road.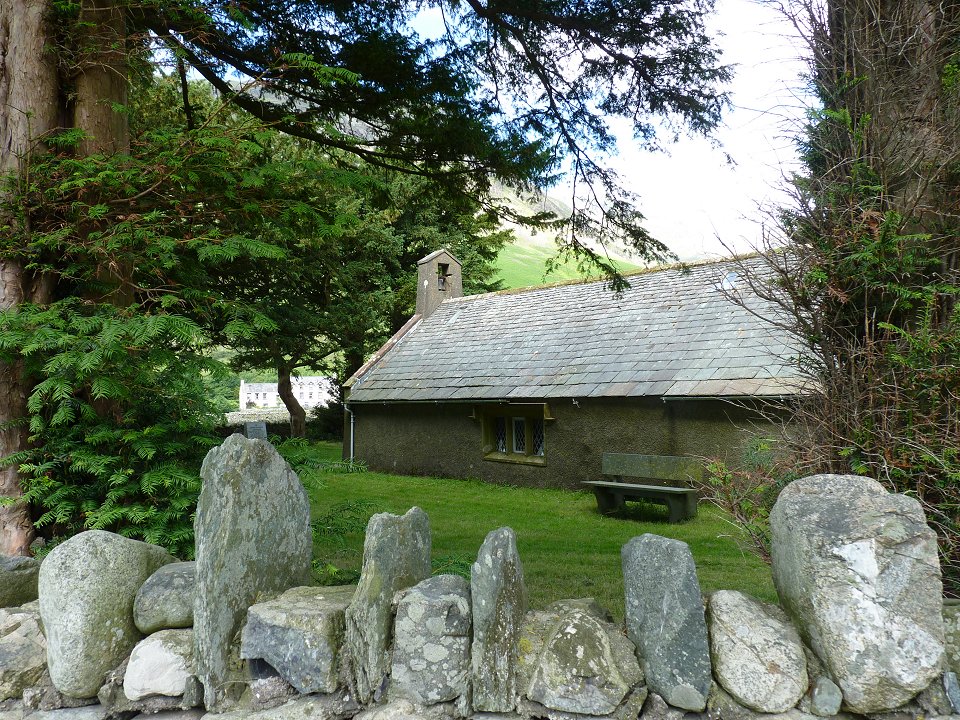 St Olafs church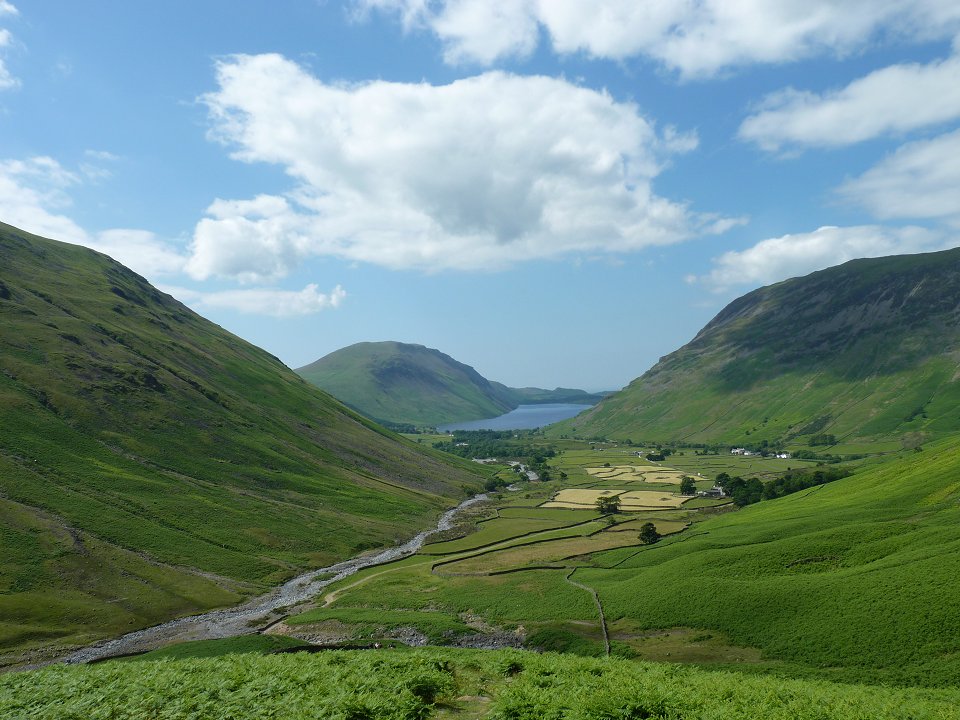 Looking back to Wastwater from the path up Gavel Neese.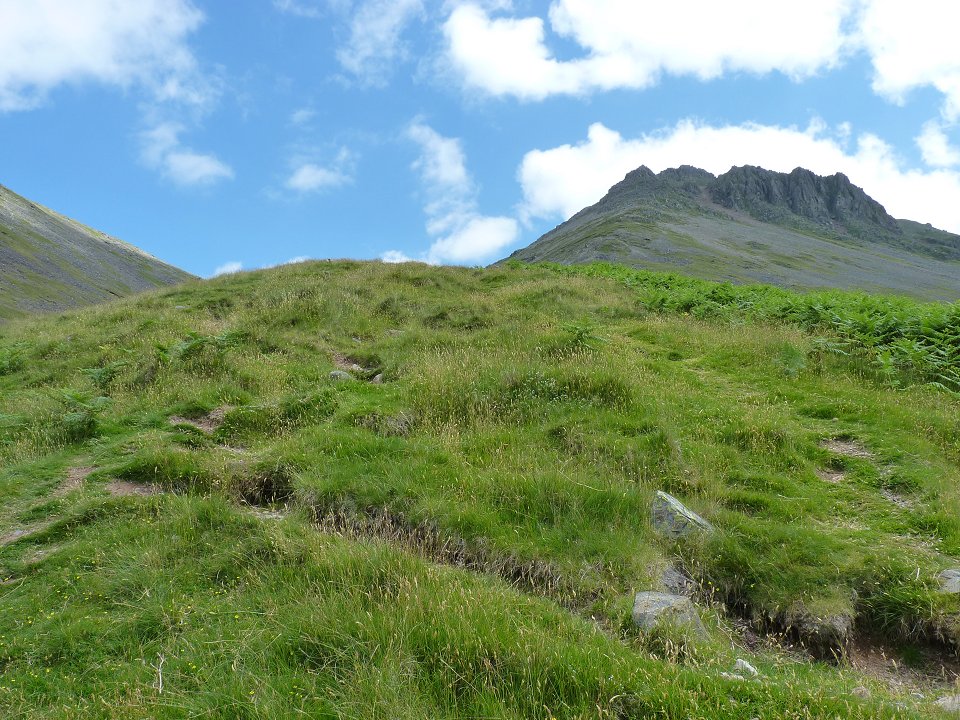 And looking up to The Napes on Great Gable.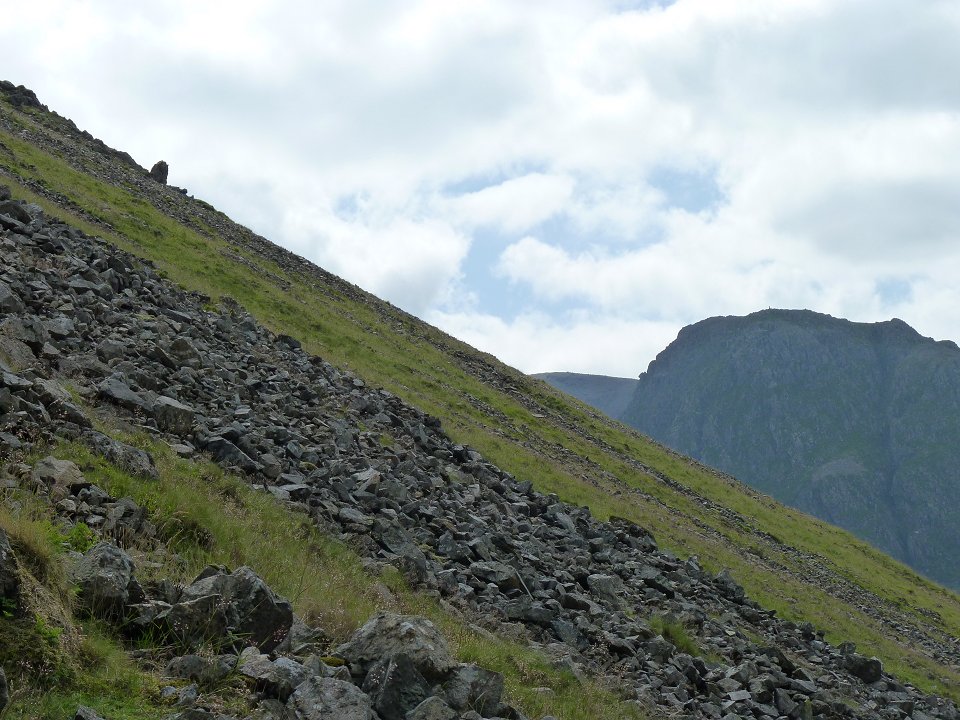 Moses finger with the Crags of Lingmell in the background.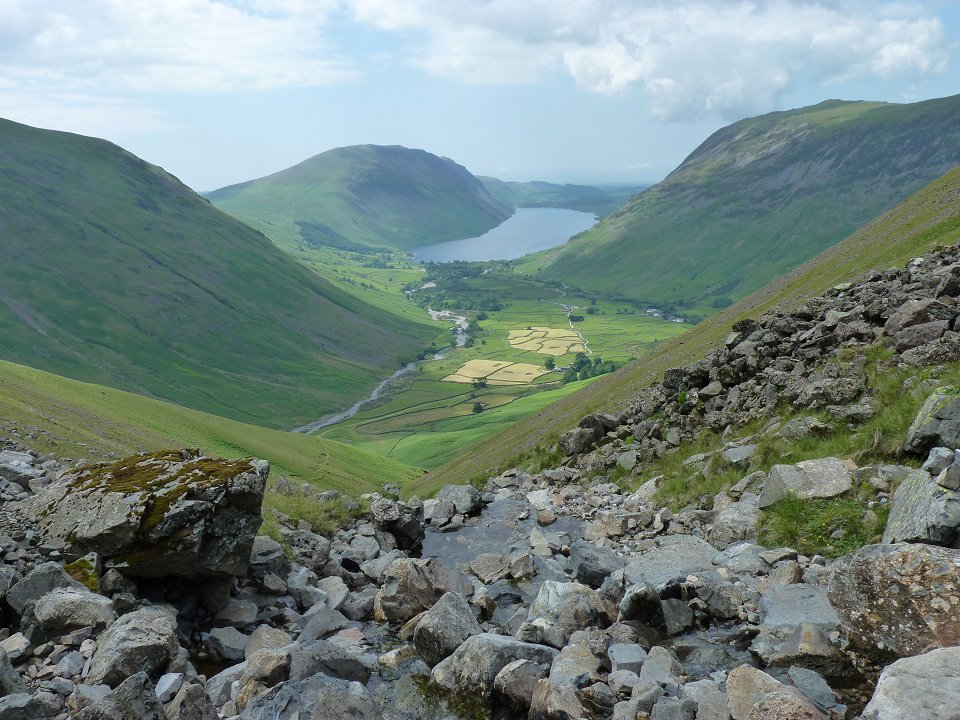 Another view of Wastwater from higher up.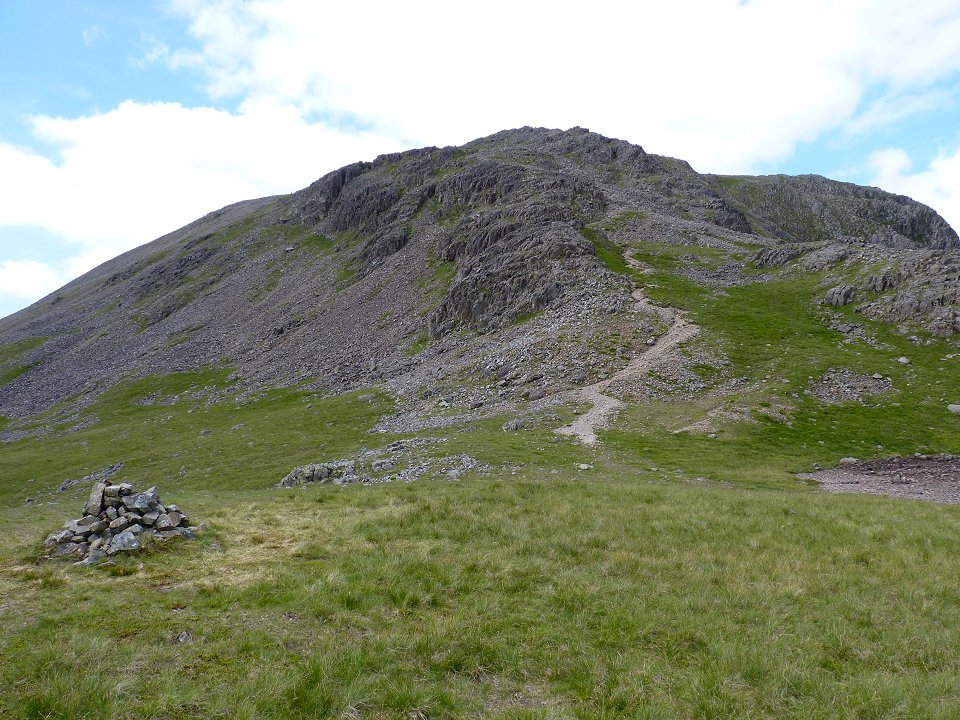 The climb up to Beck Head was very hard work in the heat, and we had a bit of a rest before tackling the steep climb of Rib End.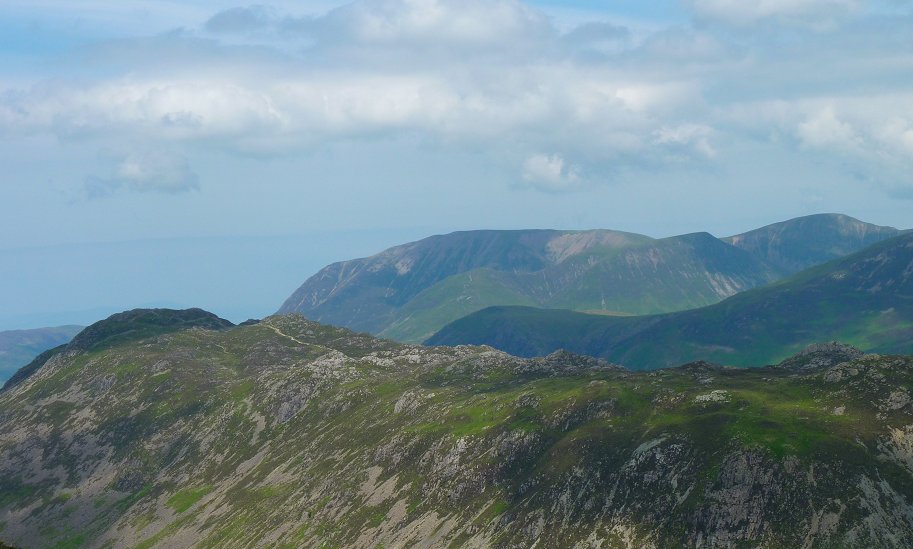 Brilliant views from Beck Head. Haystacks in the foreground then Fleetwith Pike then Wandope/Whiteless Pike then finally Grasmoor and Crag Hill.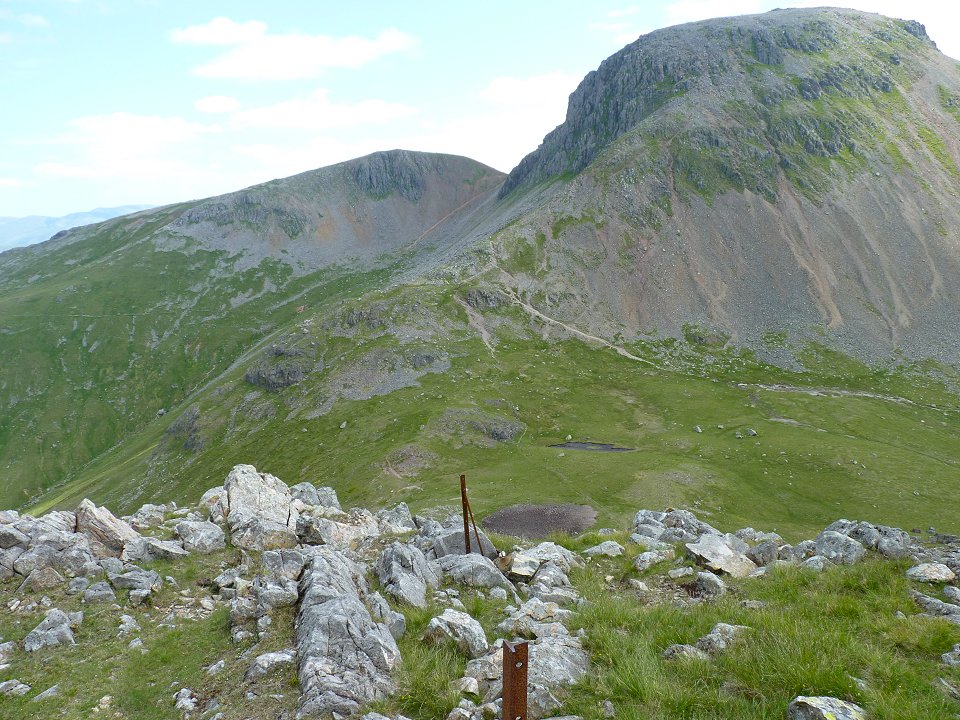 Great Gable with Windy gap and Green Gable behind from Rib End. The two little pools on Beck head were completely dried up.
The Scafells from Kirk Fell.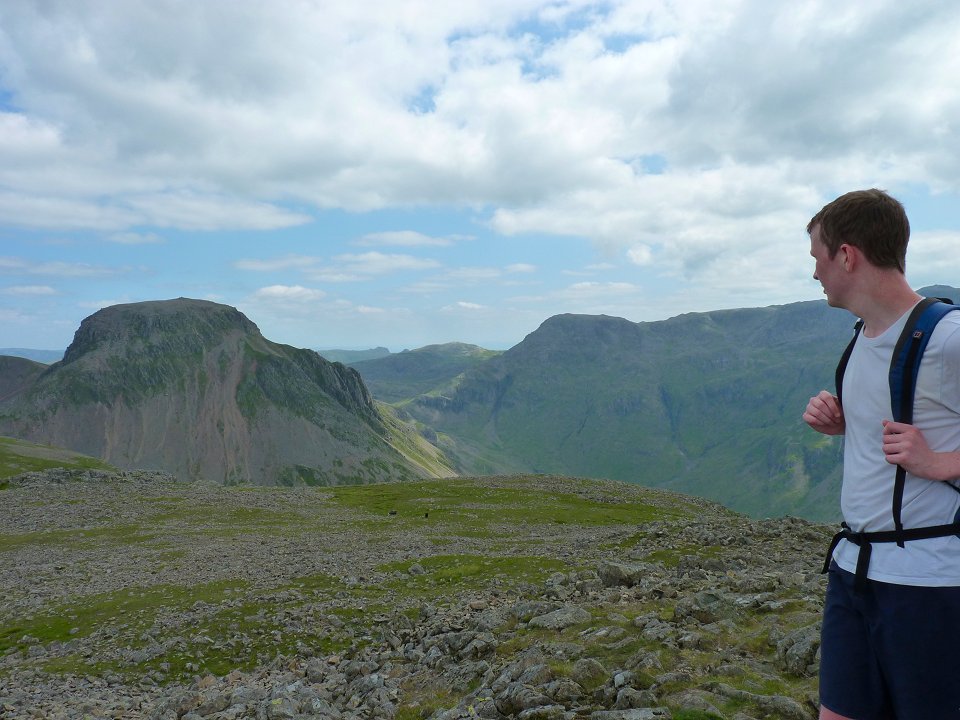 David taking in the view which reaches all the way to the Langdales.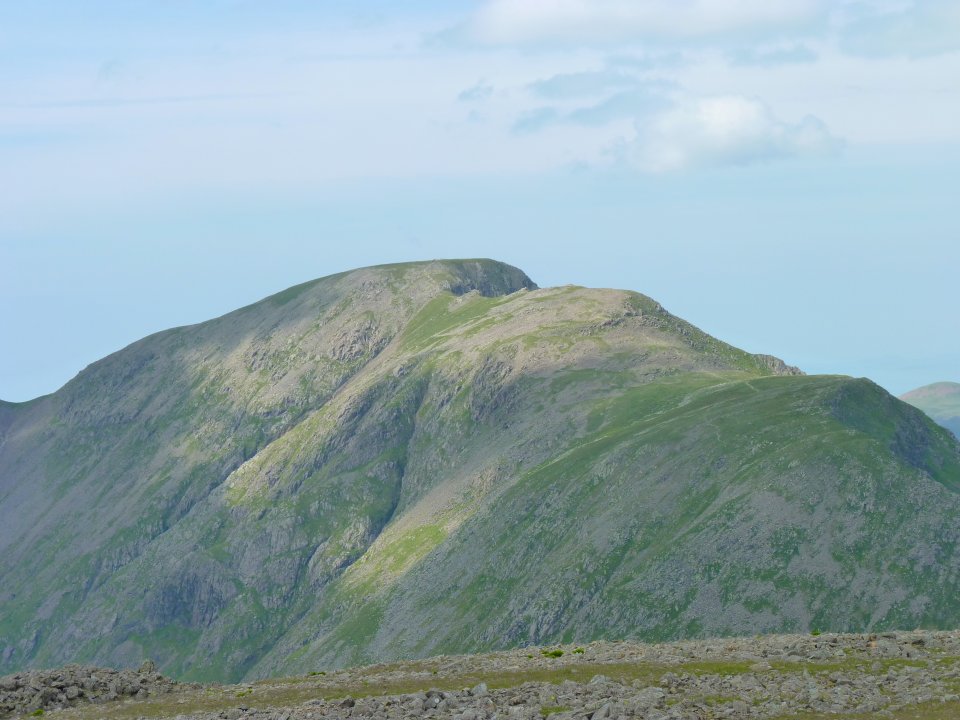 Our next target Pillar.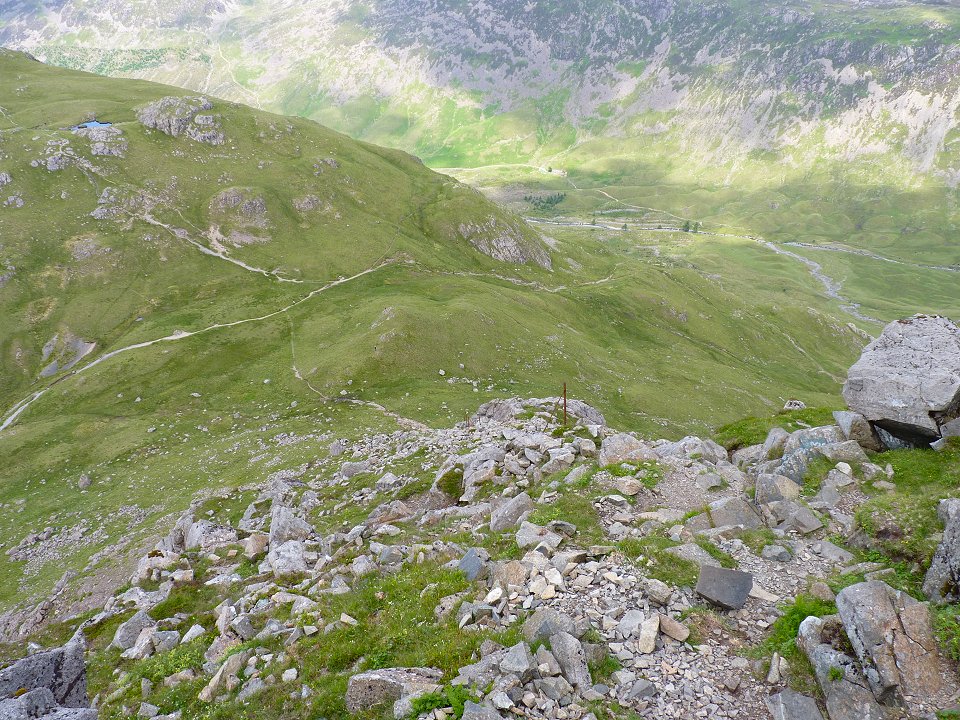 But first we have to negotiate the steep drop down to Black Sail Pass.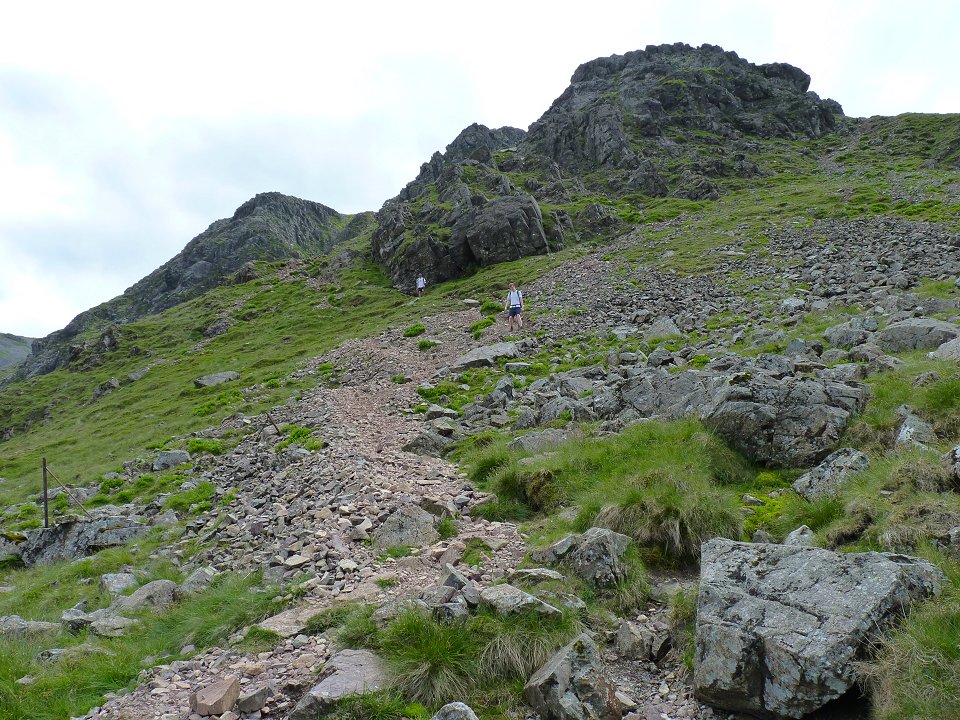 One of those " did we really just come down there" moments. The sun had gone behind a cloud and there was a bit of a breeze blowing as we had our lunch at Black Sail Pass but of course as soon as we started up Pillar the breeze dropped and the sun renewed its efforts to boil us alive.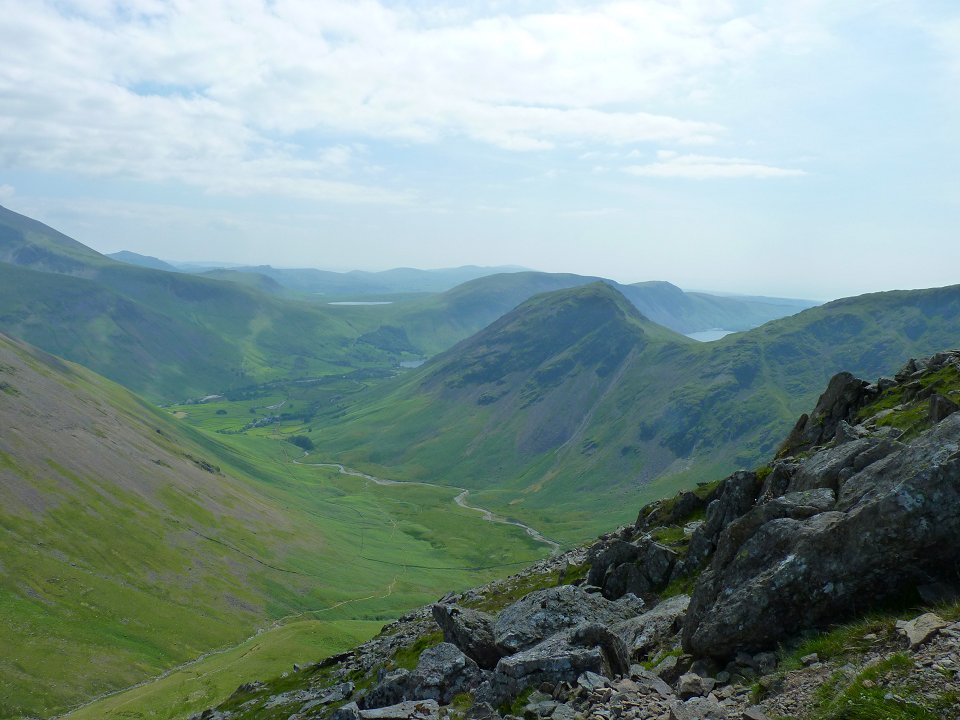 Burnmoor Tarn from the climb to Pillar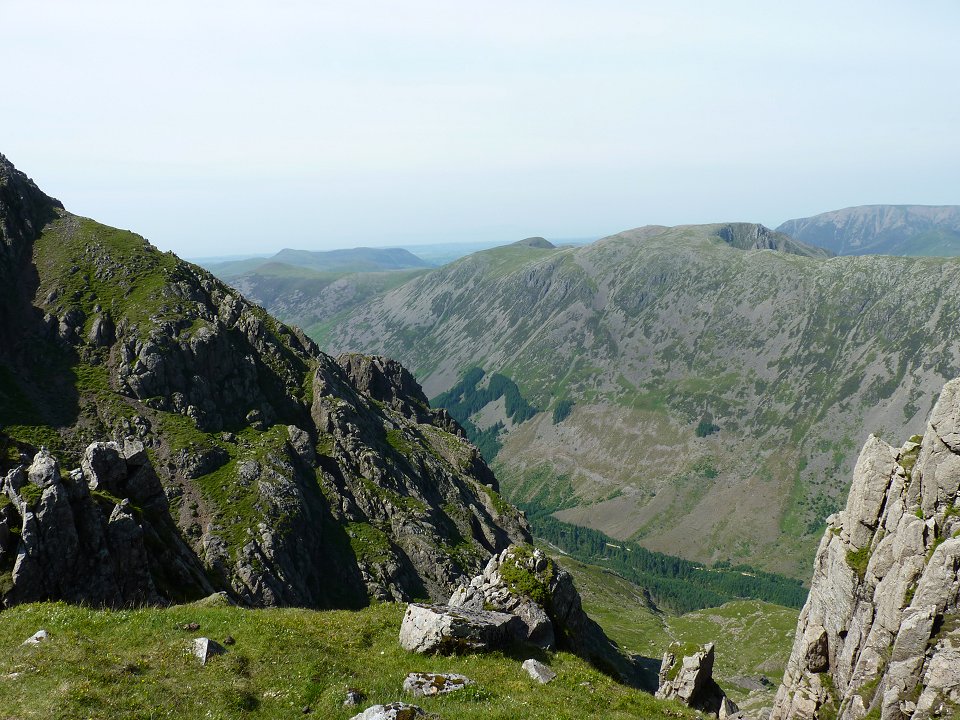 Pillar rock just visible.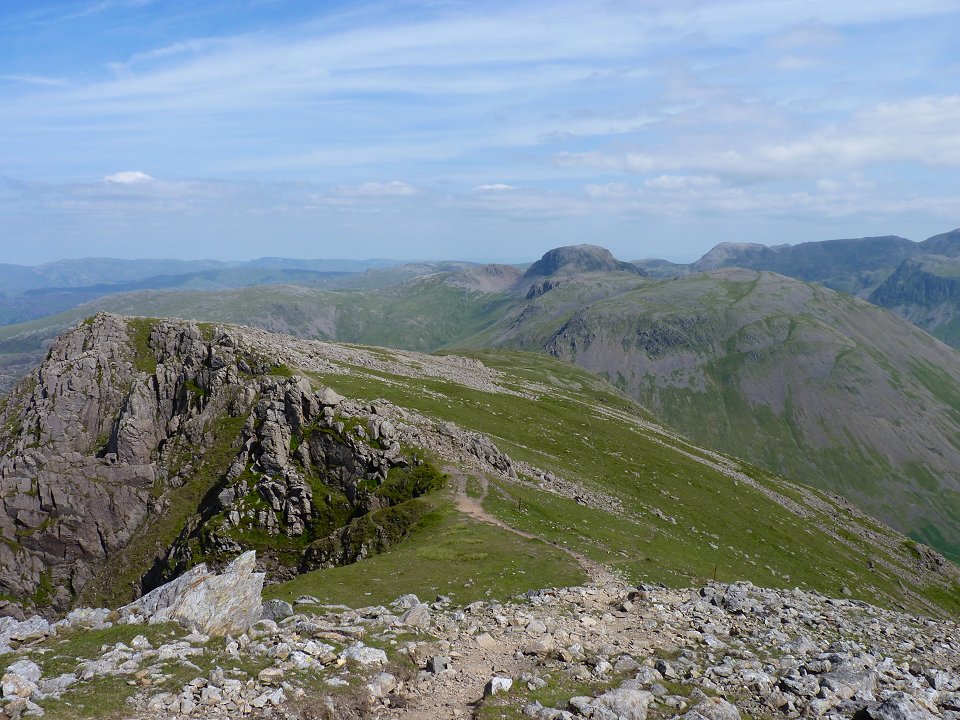 Fantastic rock scenery on the climb up Pillar.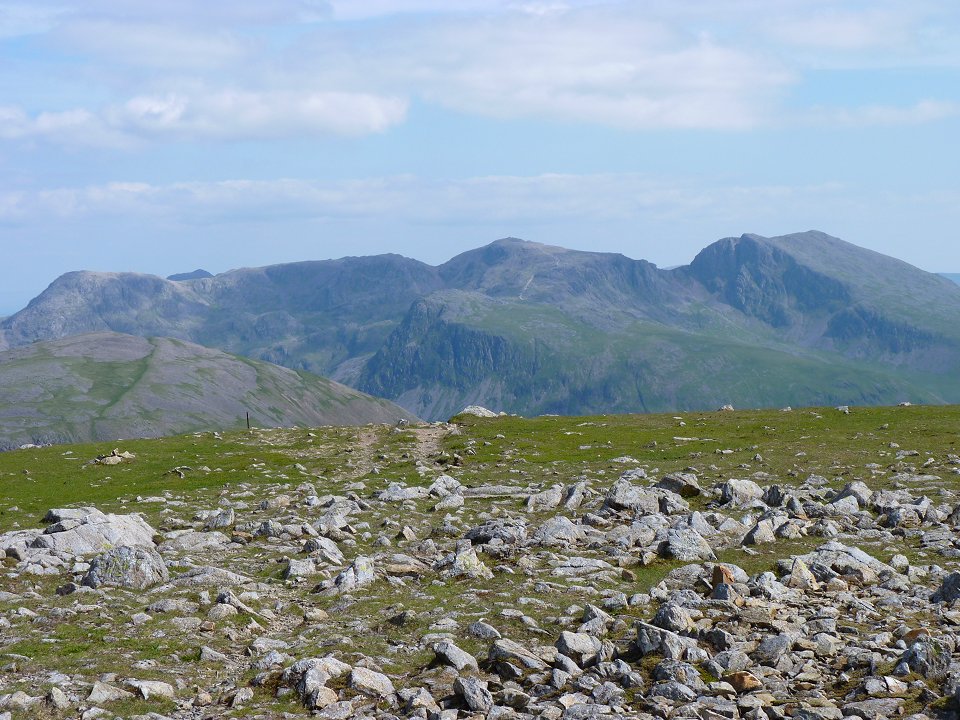 Lovely view of Great End on the Left to Scafell on the right. With Bowfell getting in on the act in the background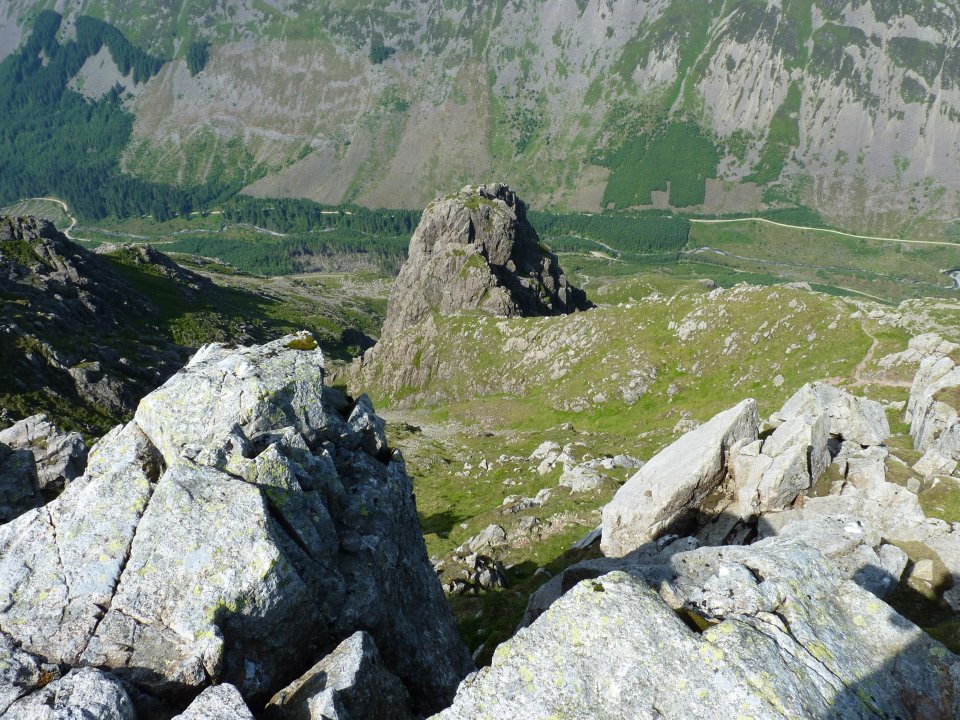 We had a wander over to look down on Pillar Rock.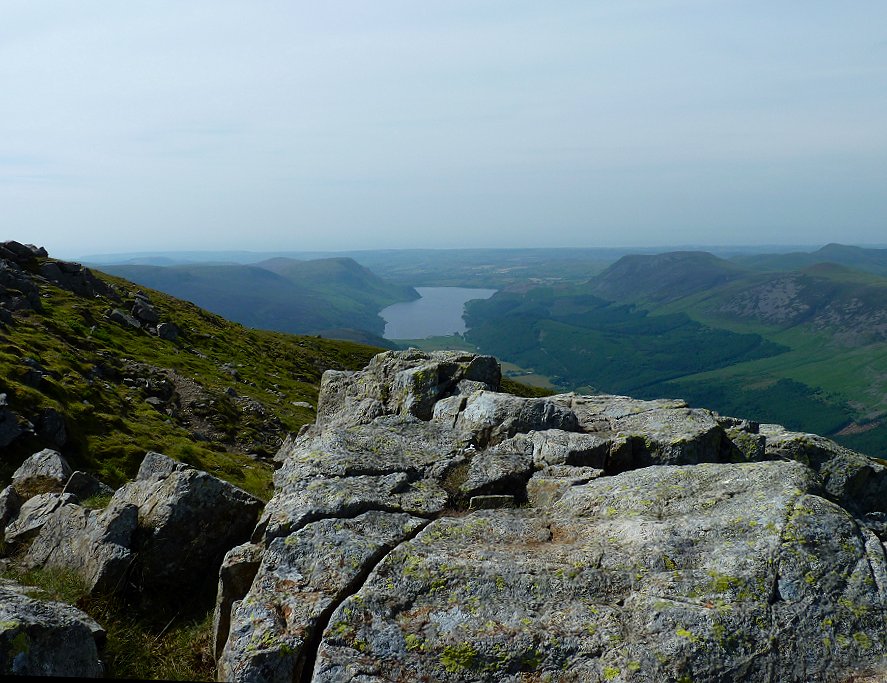 Ennerdale Water.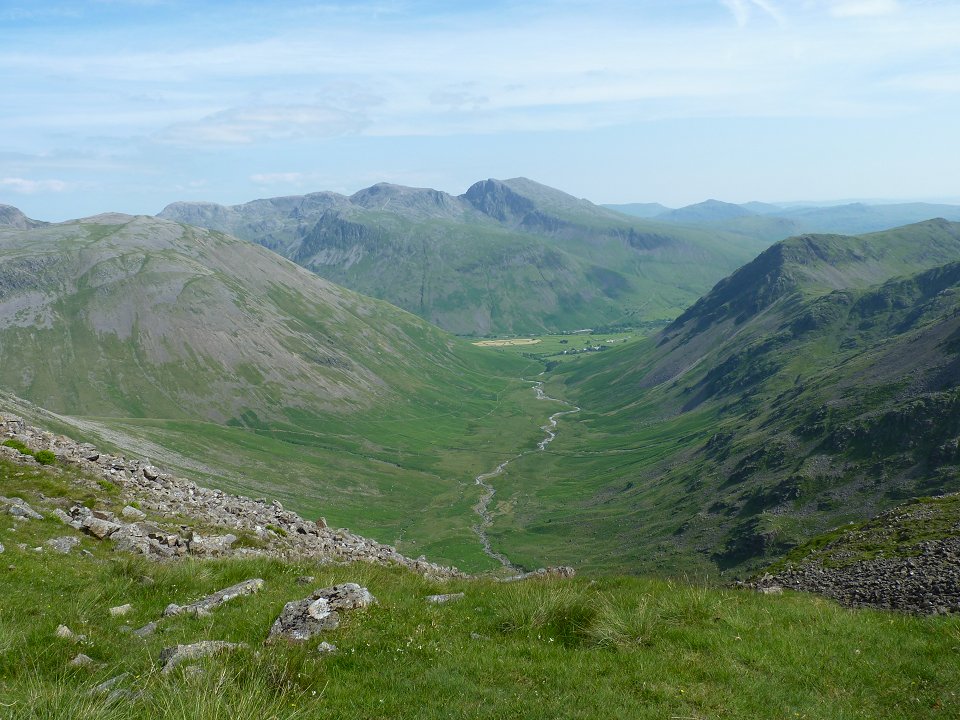 We now knew that we didn't have time for the full horseshoe so we decided to drop down to Mosedale by way of the scree run from Wind Gap.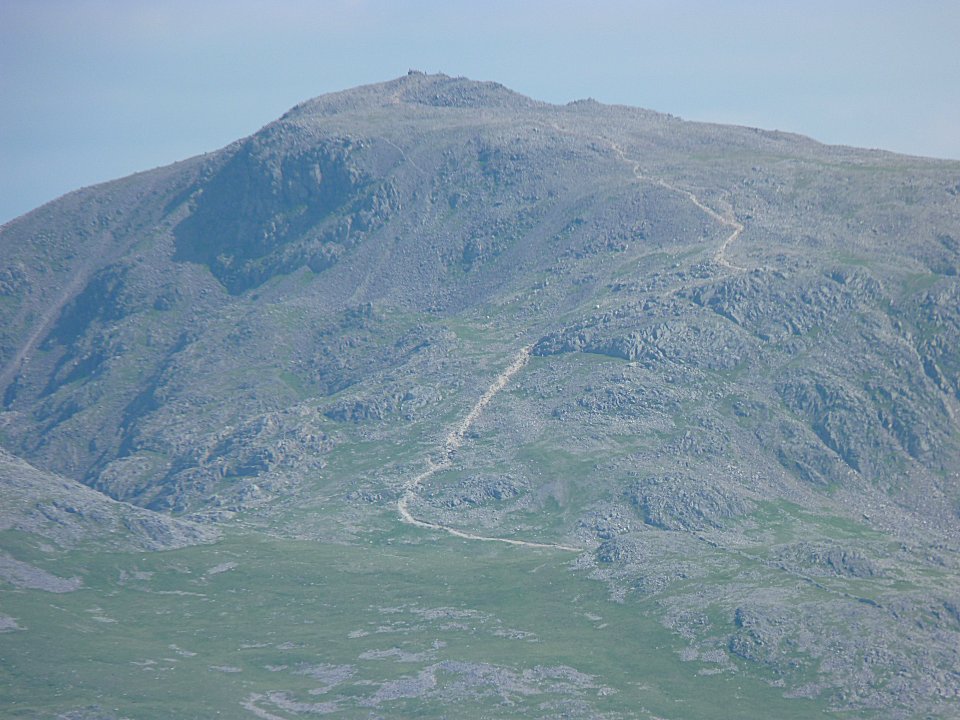 Whilst we had a breather before tackling the scree I did a bit of zooming onto the Scafells.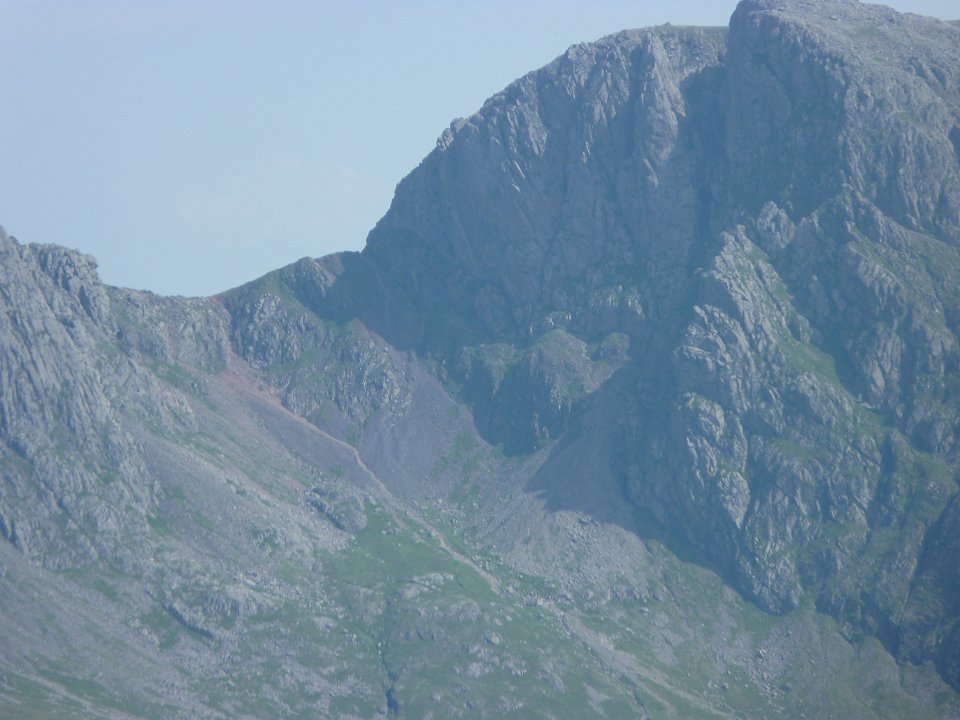 Mickledore and Broad Stand with the path down to Lord's Rake just visible. The start of Lord's Rake is at the top of the scree fan in the centre.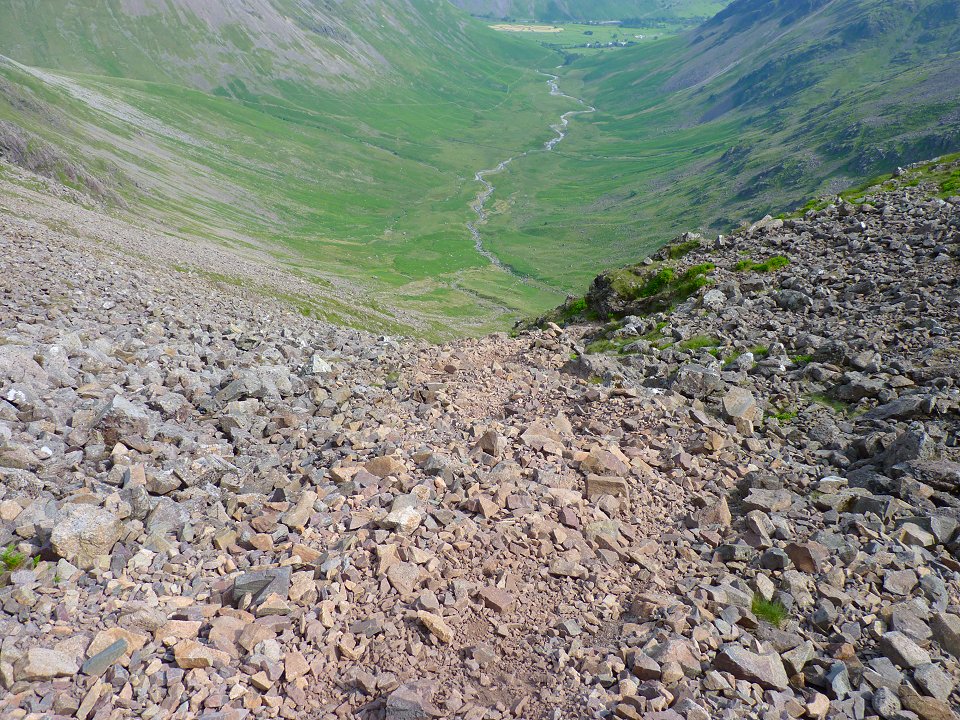 Looking down the scree "path"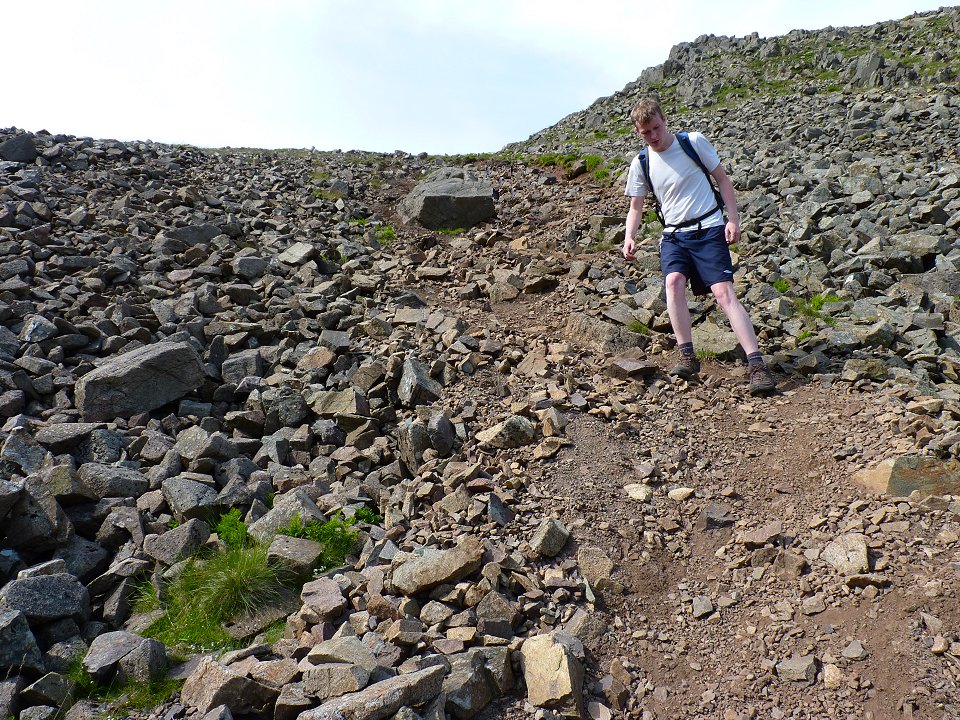 David concentrates on where he's putting his feet.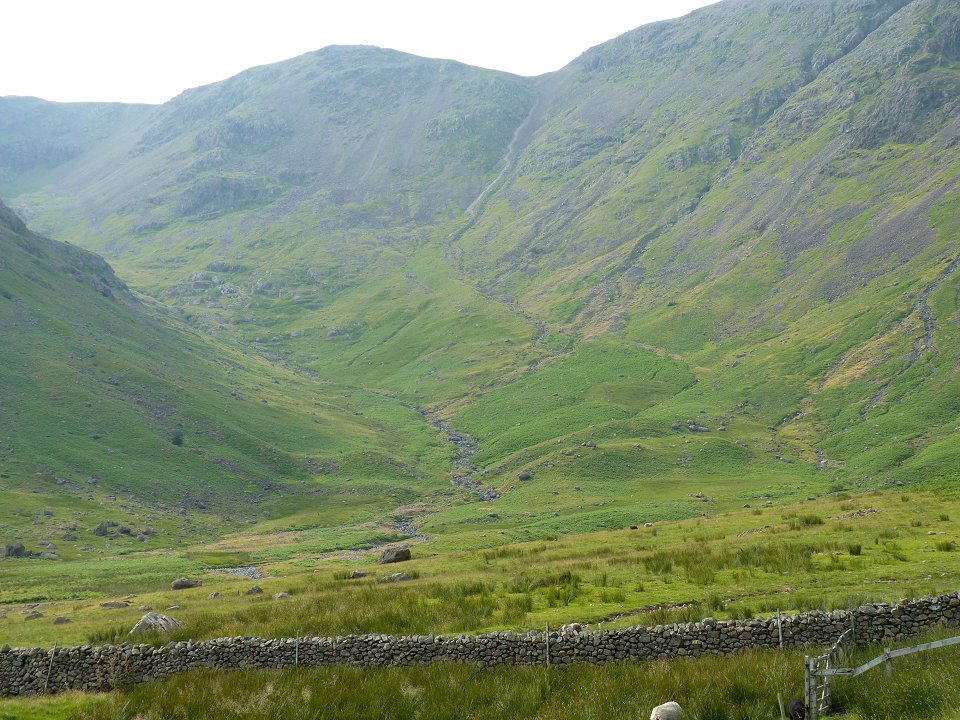 Looking back to the scree run and another of those "did we just come down there" moments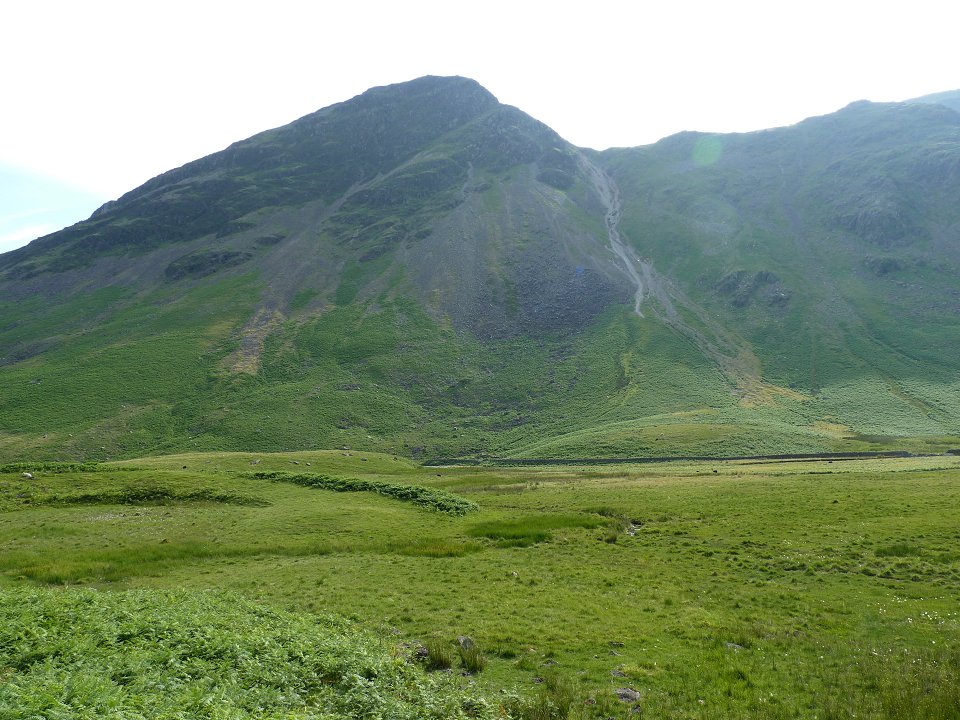 Another nasty descent route. The Dorehead Screes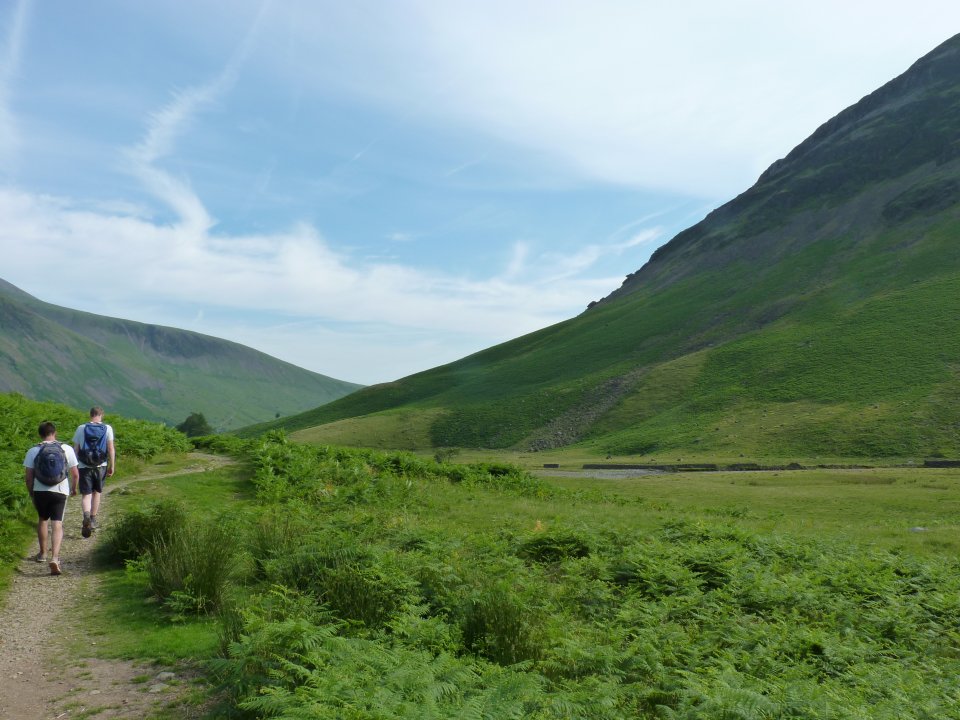 Walking back along Mosedale, destination Ritson's bar.
Last walk -Skiddaw Next walk - Wrynose Pass to Wrynose Pass