WWW.KARLSWALKS.CO.UK
PICTURES AND TRIP REPORTS FROM MY WALKS IN THE ENGLISH LAKE DISTRICT
---
A misty round above Eskdale
29-30th June 2013
Route. Day 1 - Brotherilkeld - Taw House - Damas Dubs - Pen - Scafell Pike - Lord's Rake - Scafell - Great How on Eskdale Fell.
(About 7.5 miles 4000 ft ascent)
Day 2 - Great How - Eel Tarn - Woolpack Inn - Brotherilkeld
(4 miles all down hill)
Although the weather forecast was not too good David, James and I had a great walk and a camp at one of my favourite spots.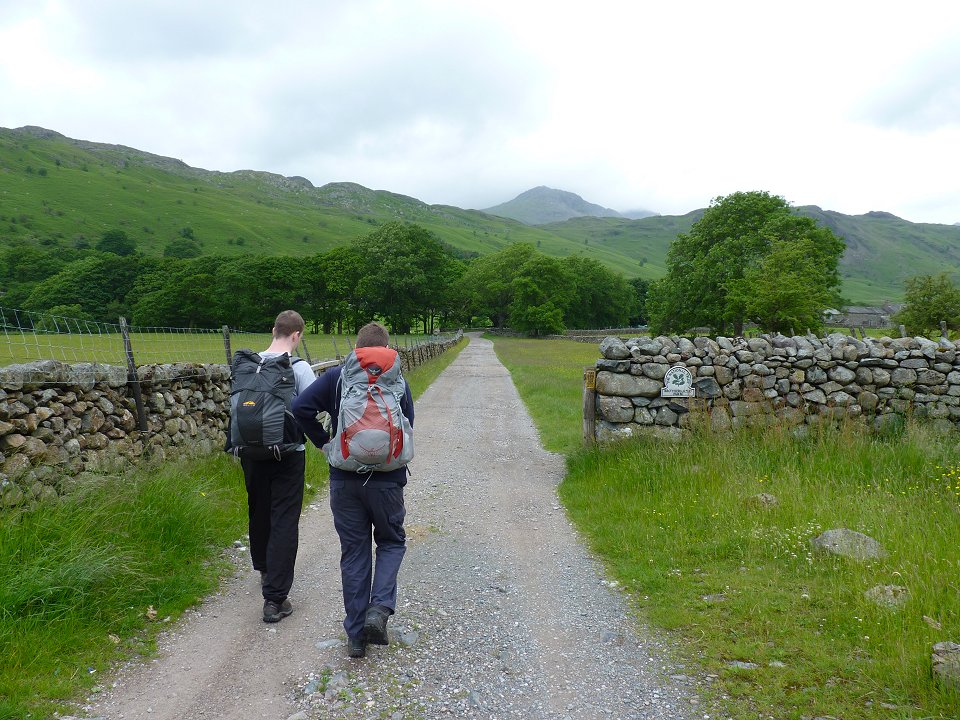 Setting off along Brotherilkeld Farm access road.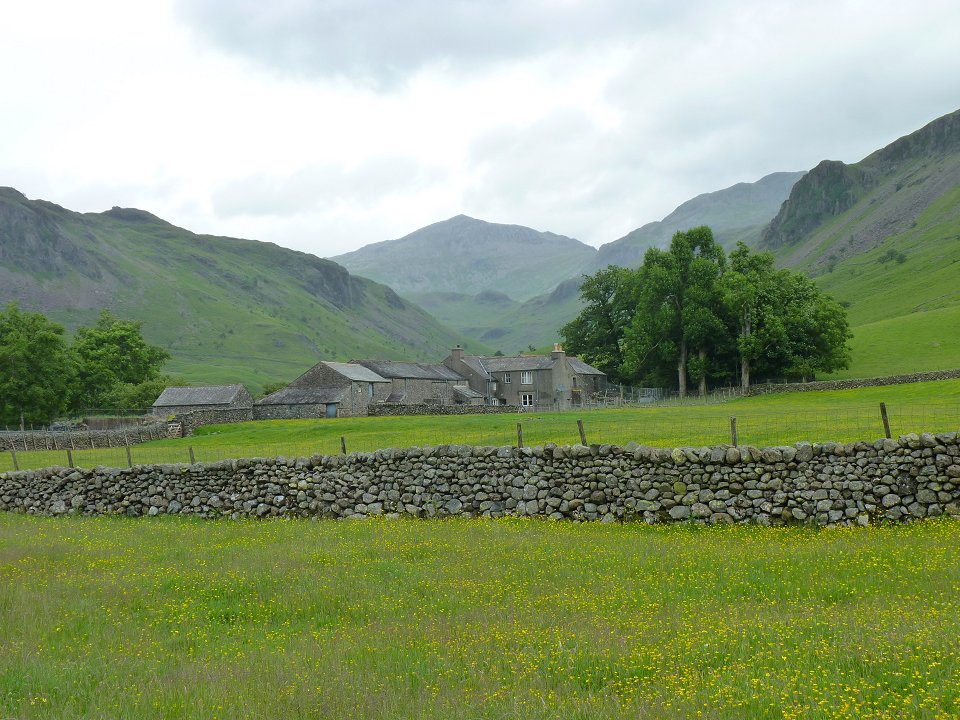 Brotherilkeld with Bowfell behind.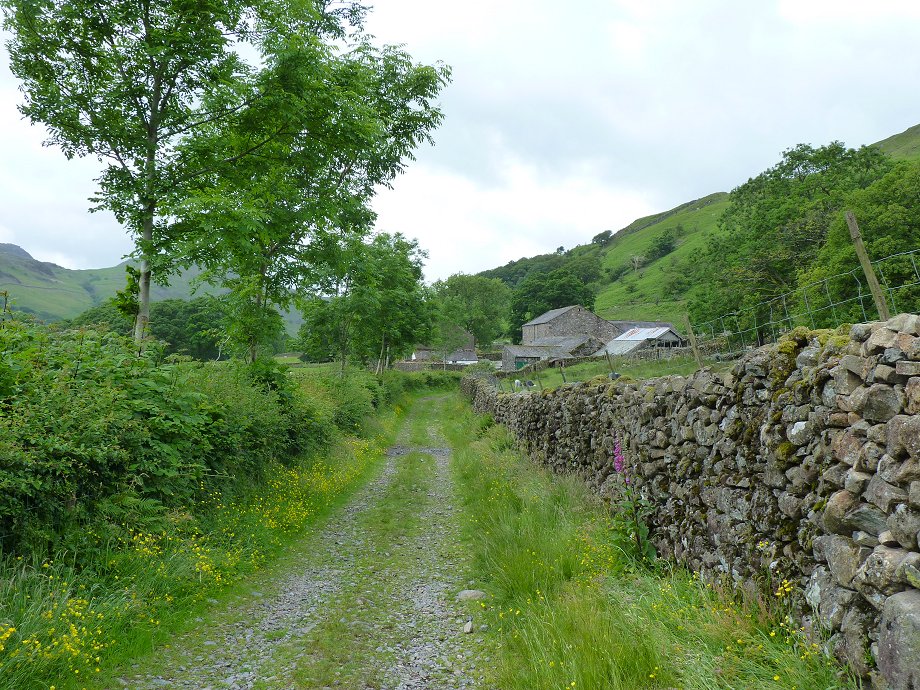 Instead of following the river we crossed the bridge and followed the path up to Damas Dubs. This is looking back down the lane to Taw House.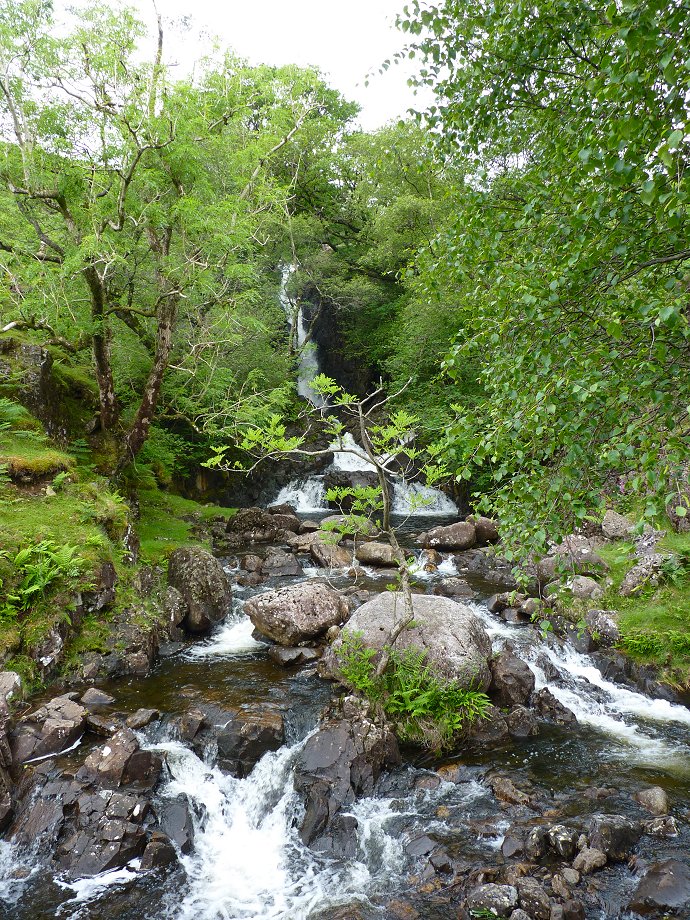 Scale Gill falls from Scale Bridge.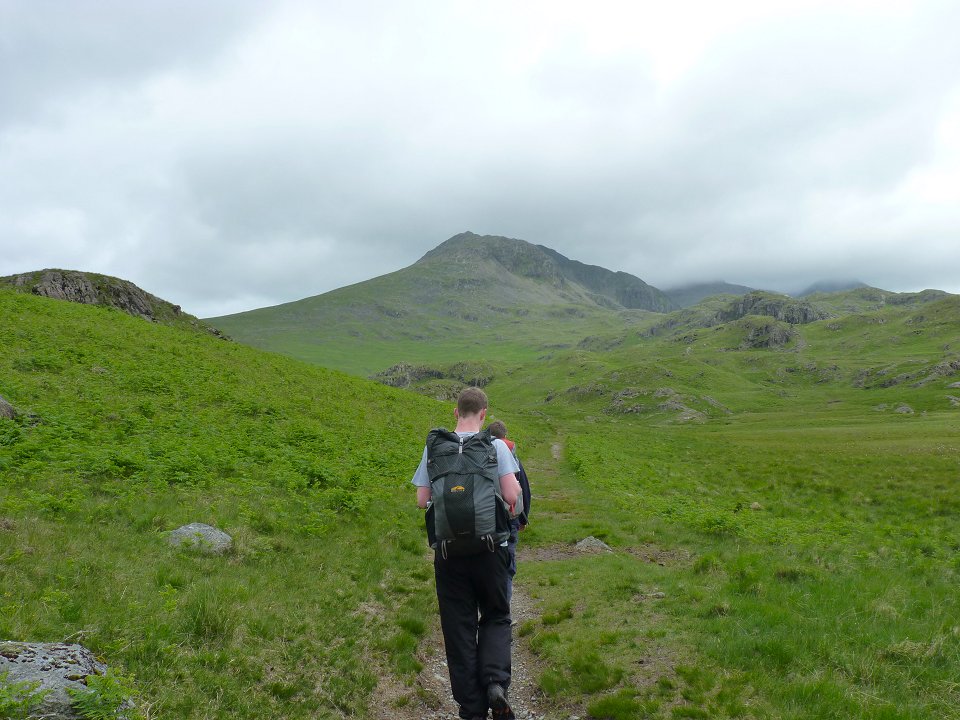 Slight Side from Damas Dubs.
After a bit of a steep pull the path levels out and meanders it's way to the Great Moss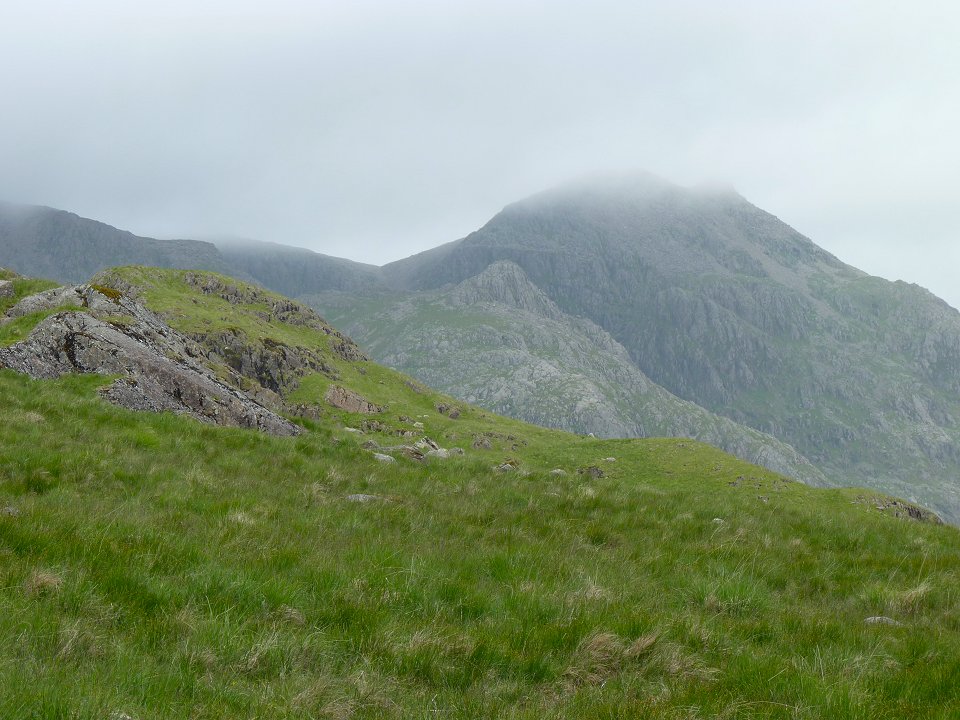 We are heading for Pen, the pointed fell centre.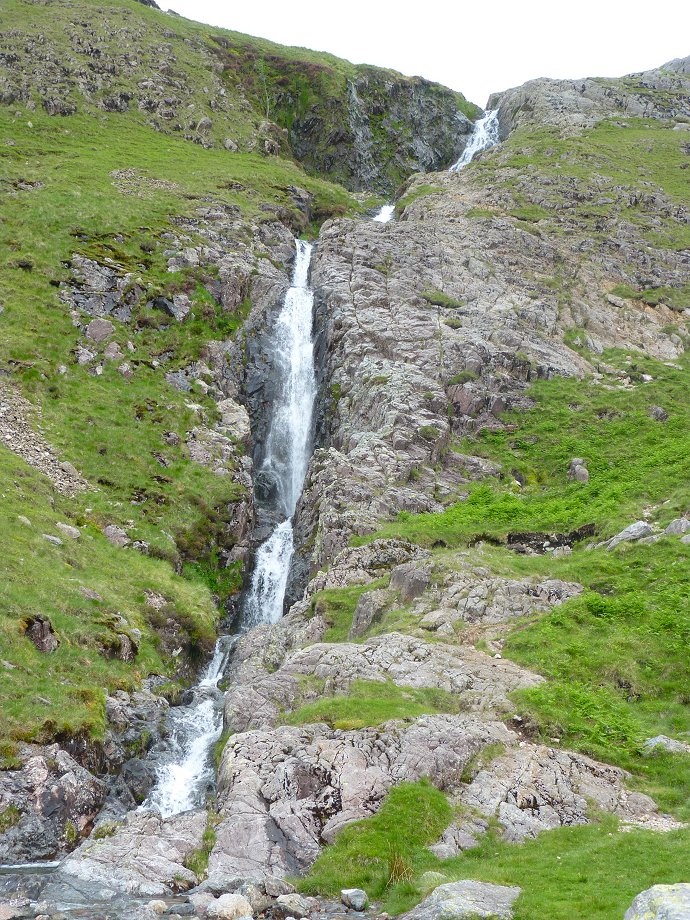 Passing the How Beck. From here we took a pathless slanted route heading upwards in the direction of Pen.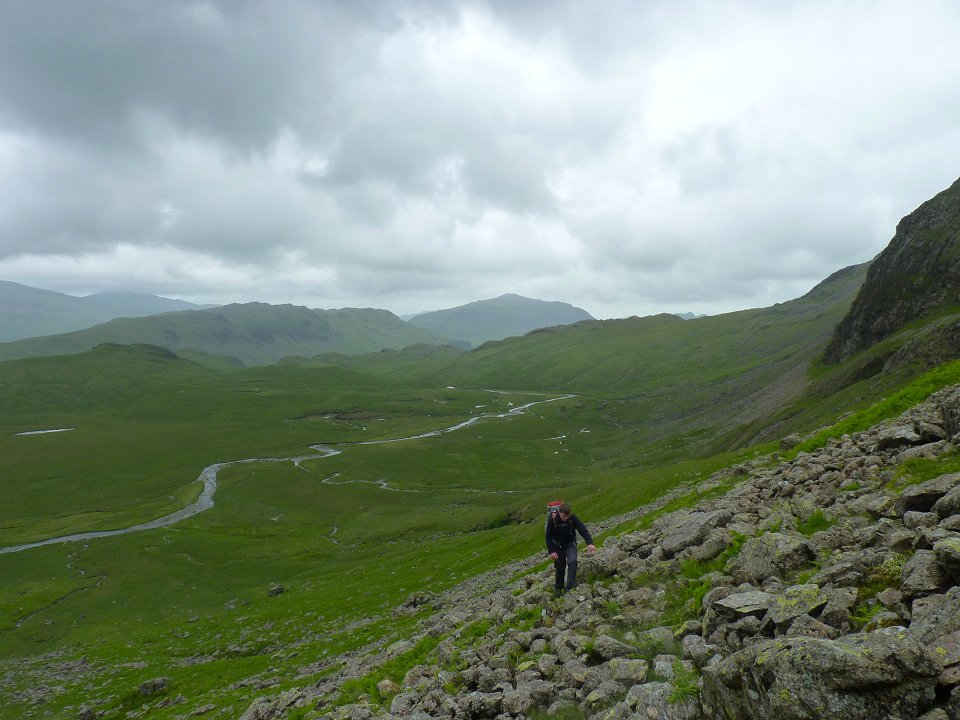 Looking back down to the Great Moss from our climb.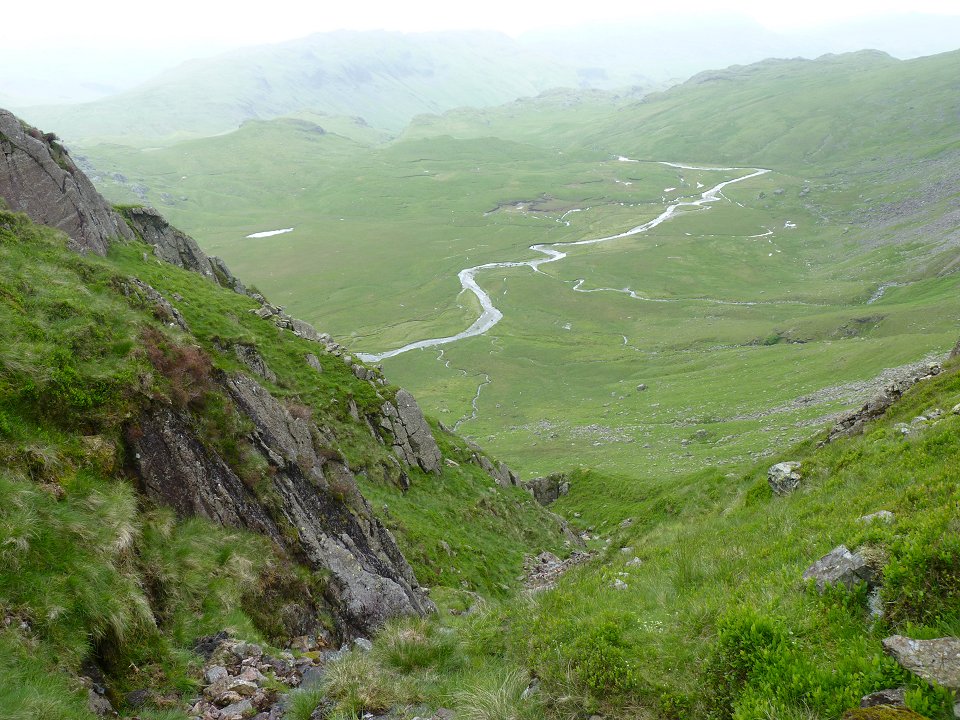 We crossed the stream here and climbed up the side of Dow Crag to reach Pen.
the mist lifted for a minute so I took a picture of Ill Crag.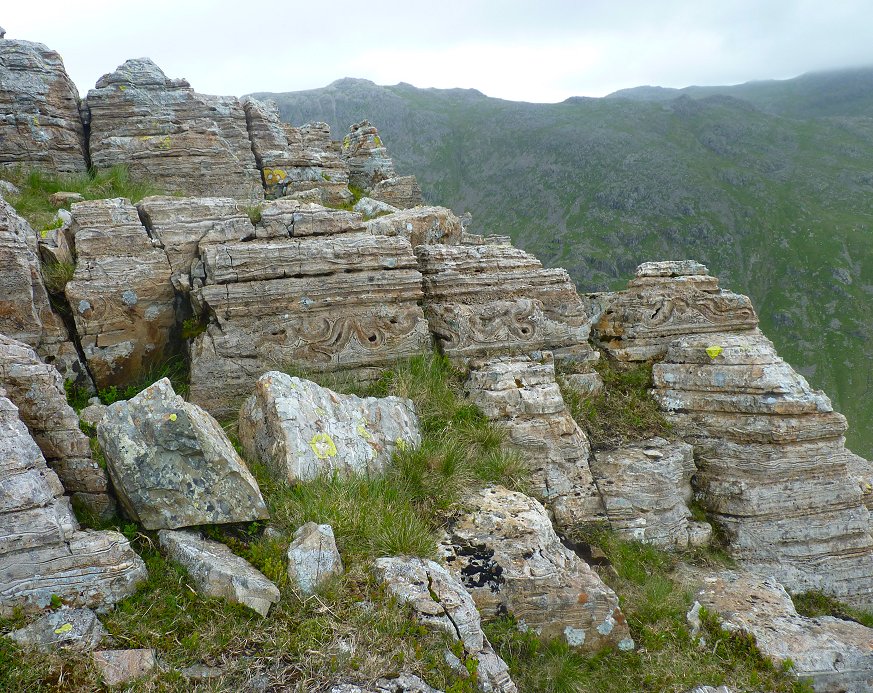 The famous swirly rocks on Pen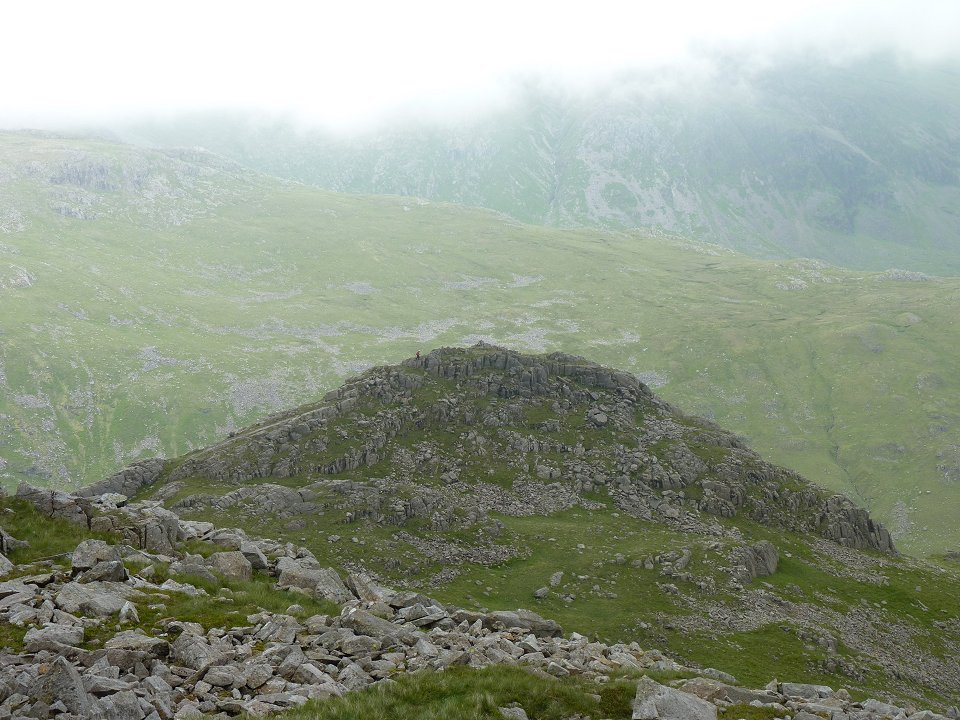 Looking back down over the col to Pen from our climb up to Scafell Pike.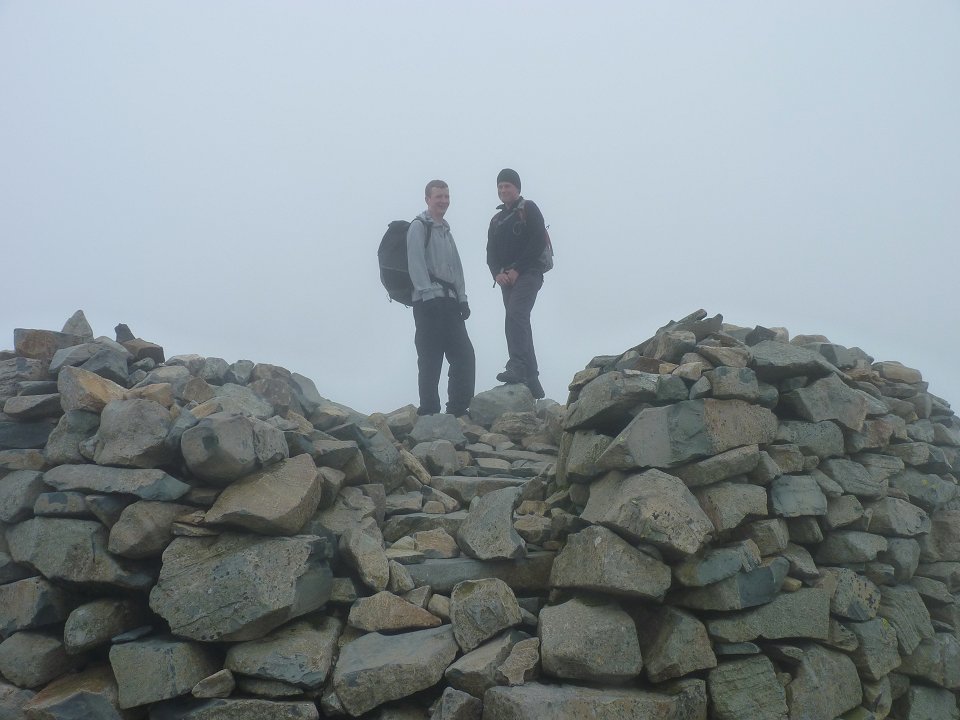 First time on the pike for David and James and unusually the had the very top to themselves.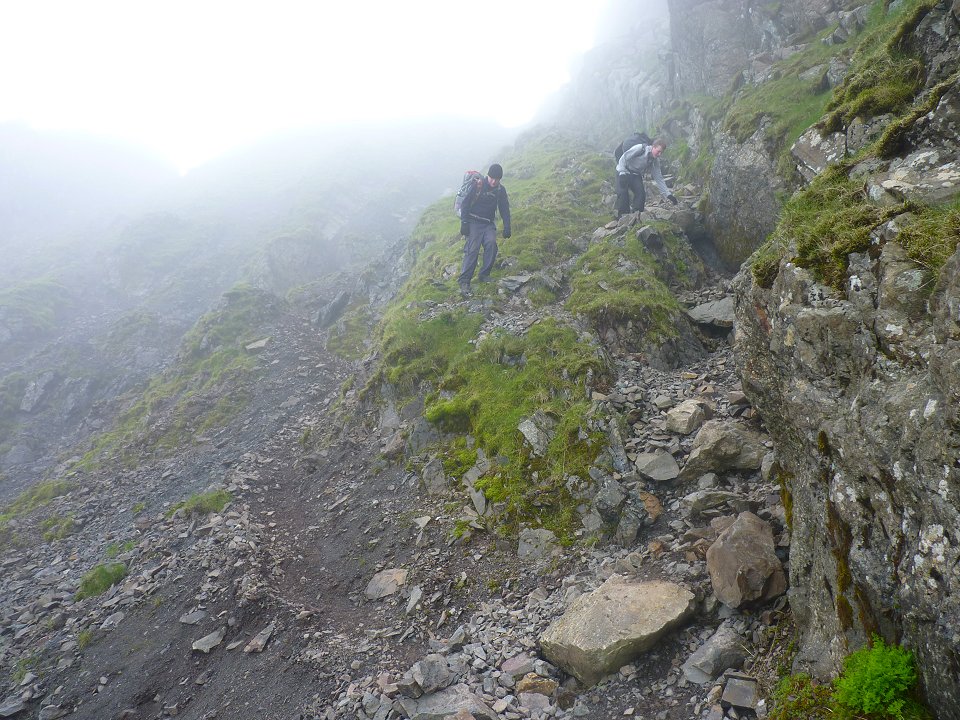 The mist was pretty bad so we had a bit a faff finding the path to Mickledore but we manage and then set of down Rakes Progress.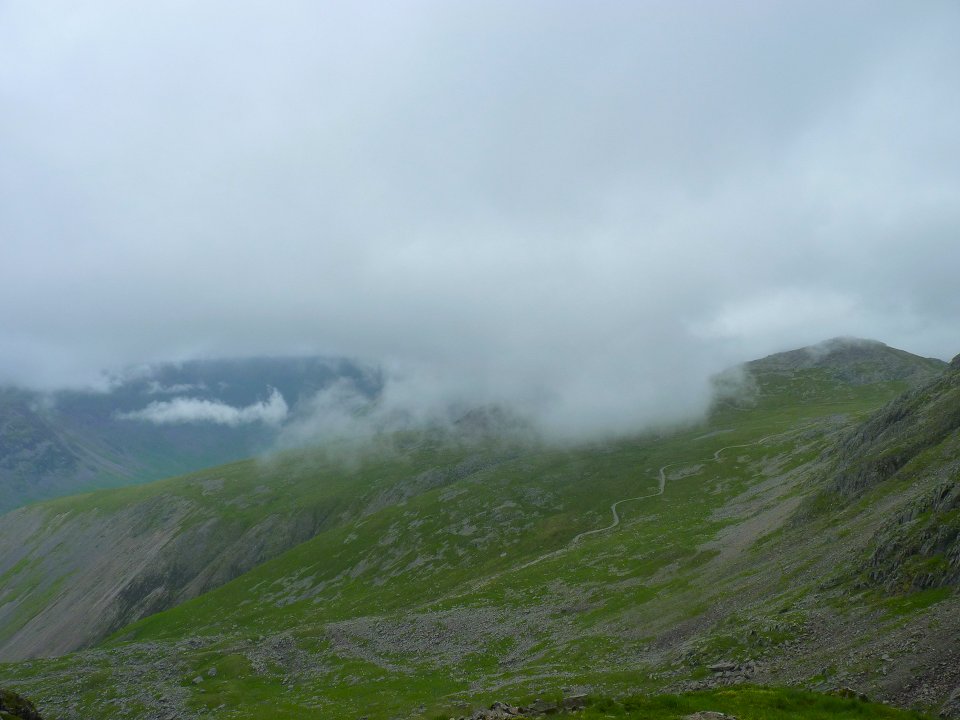 The cloud did lift briefly but soon came rolling back in.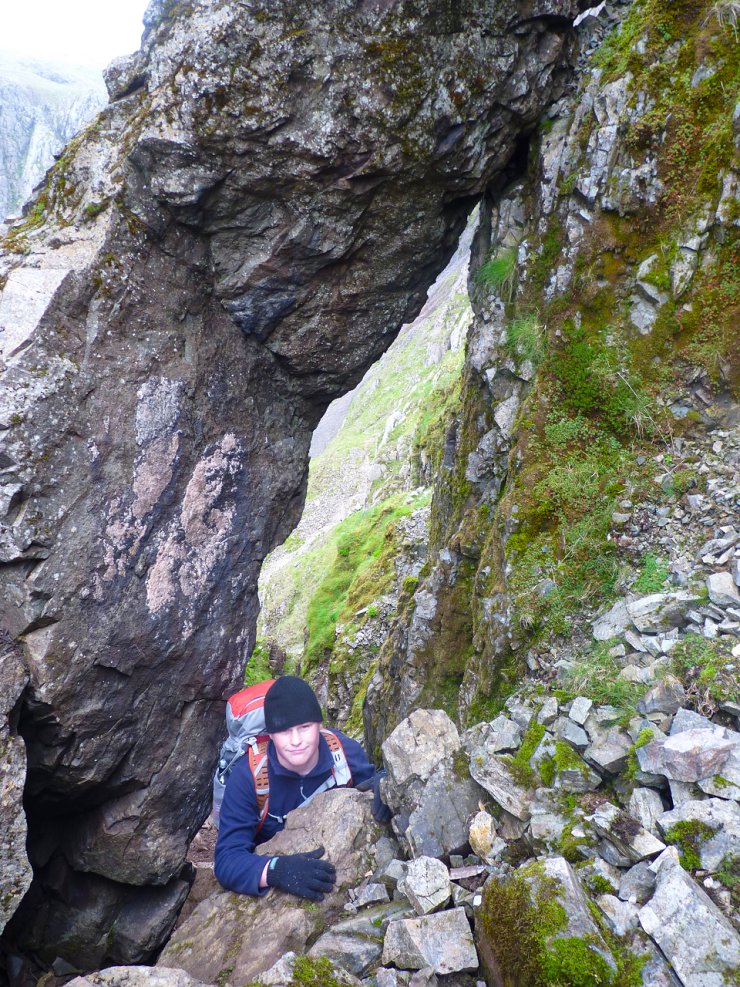 James climbs out from under the boulder in Lord's Rake.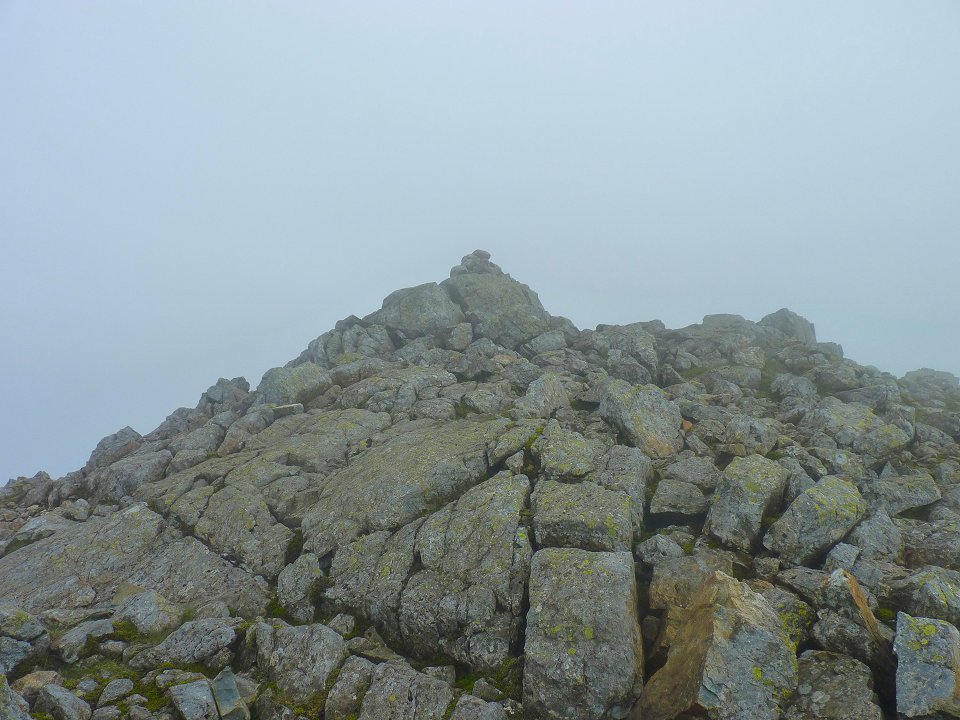 Scafell top in the cloud.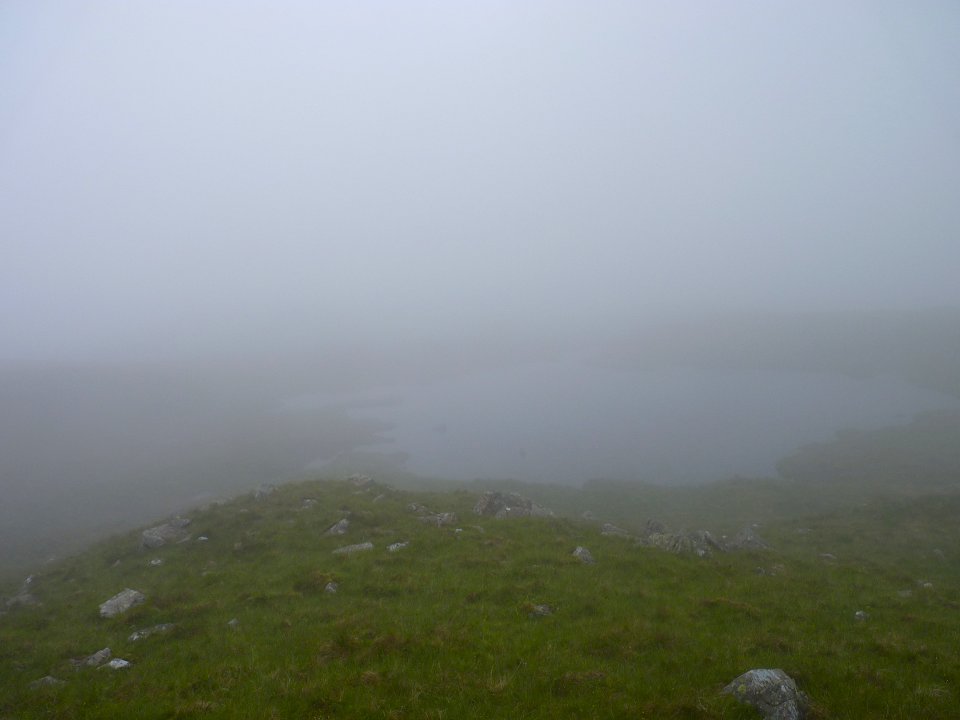 As we dropped so did the cloud base and even Great How tarn at 1650 ft was covered. (see HERE for a view in better weather)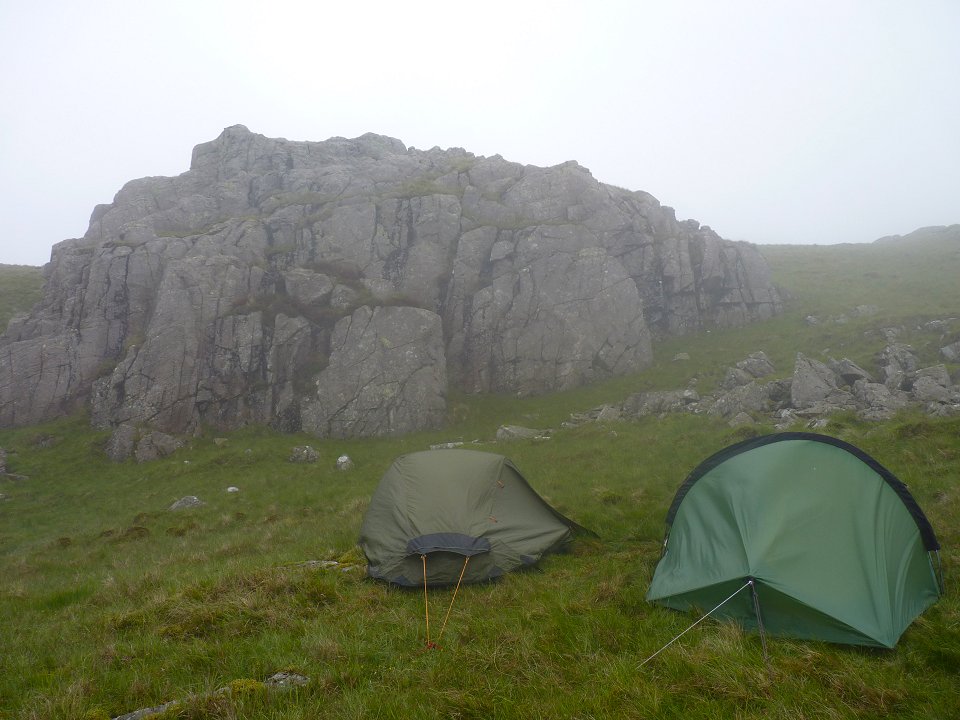 Our camp under the crags on Great How.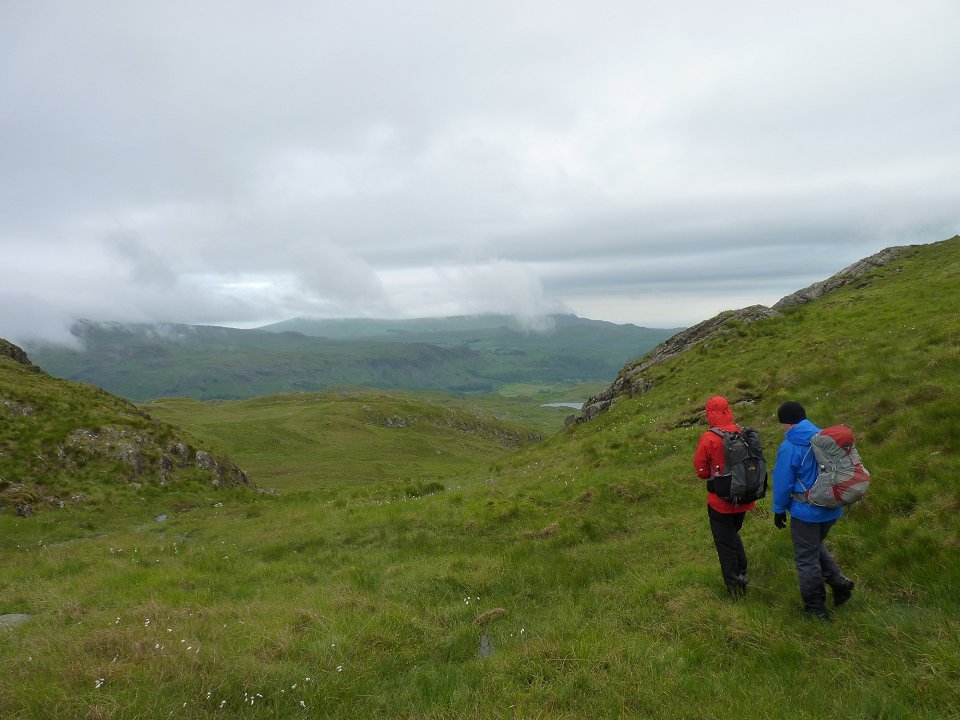 Sunday was dry but windy as we made the short journey down to Eskdale.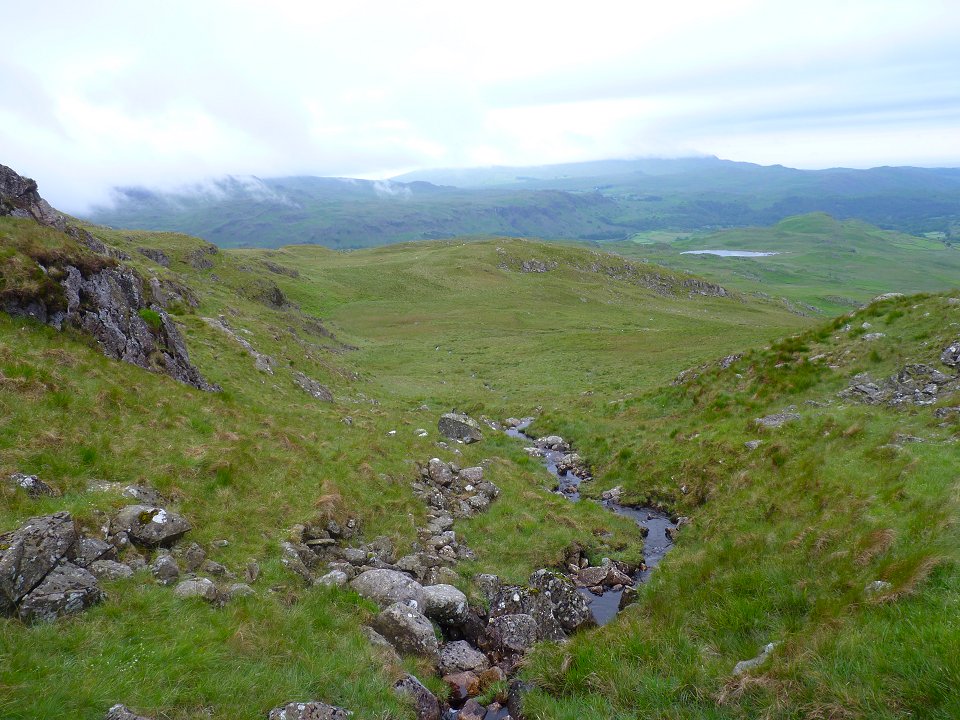 There are not many paths and as we could see Eel Tarn where we needed to be we just walked in a straight a line as possible.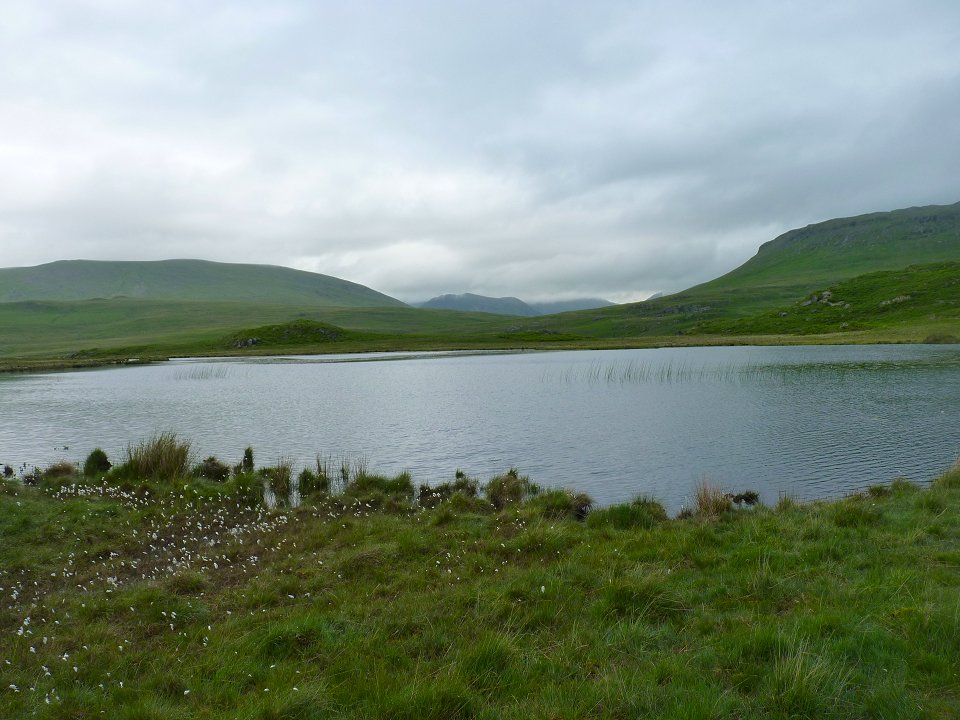 Looking across the tarn to Illgill Head and Yewbarrow in the distance.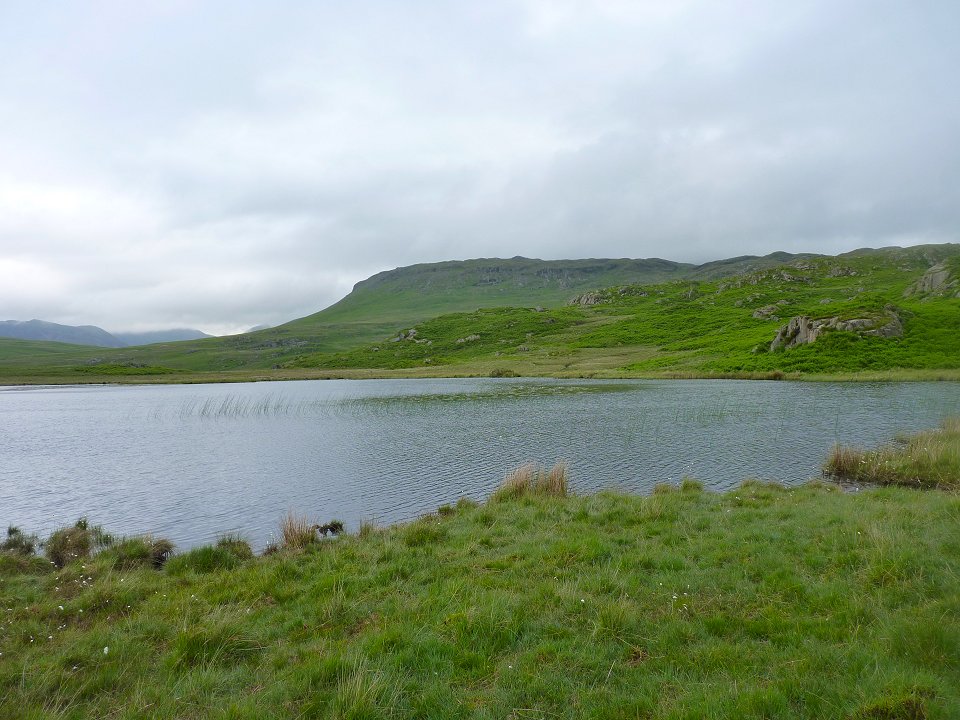 The little bump of Great How is just visible on Eskdale fell.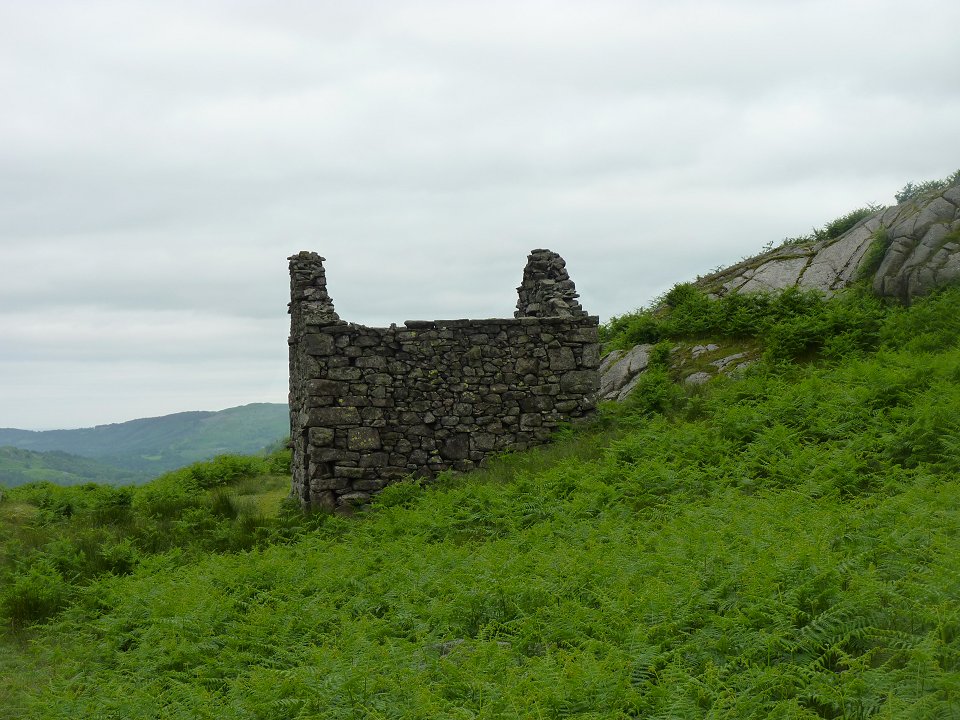 The old peat hut on the path down to the Woolpack.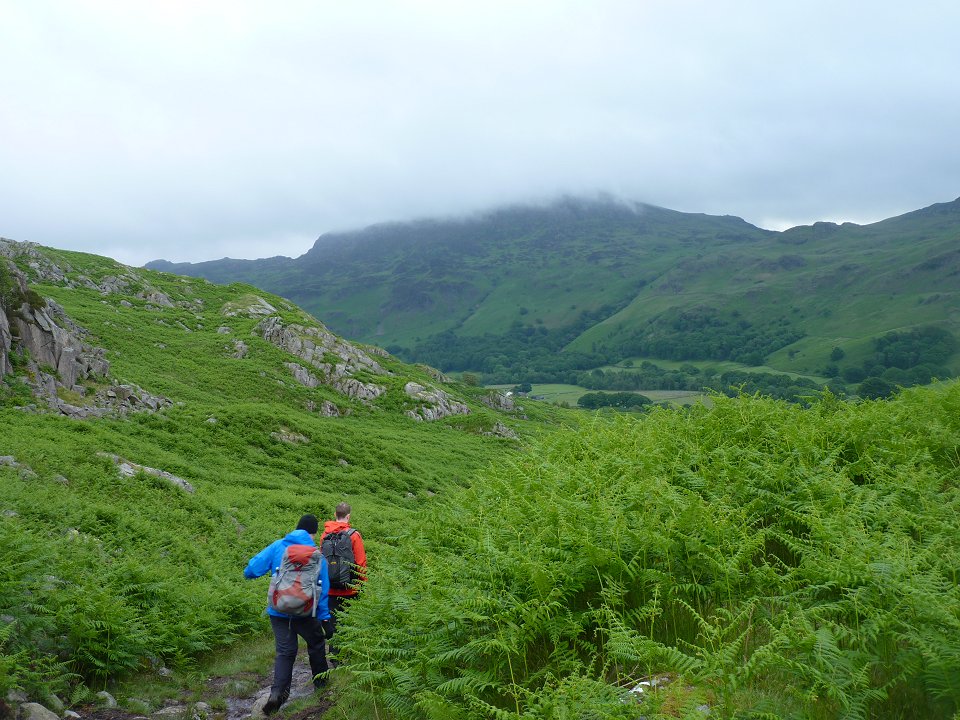 Harter Fell in cloud across the valley..
Last walk -Dow crag - Next walk - Skiddaw