WWW.KARLSWALKS.CO.UK
PICTURES AND TRIP REPORTS FROM MY WALKS IN THE ENGLISH LAKE DISTRICT
---
Seathwaite Fell
17th January 2013
Route. Rosthwaite - Stockley Bridge - Seathwaite Fell (Wainwright top) Seathwaite Fell (main top) - Grains Gill - Stockley Bridge - Rosthwaite/
( About 10 miles 2300ft ascent)
I originally had the intention of doing a two day walk and although I took my camping gear the forecast was for snow on Friday and I worried about getting home and also it was perishingly cold on the tops so I wimped out and had a short walk instead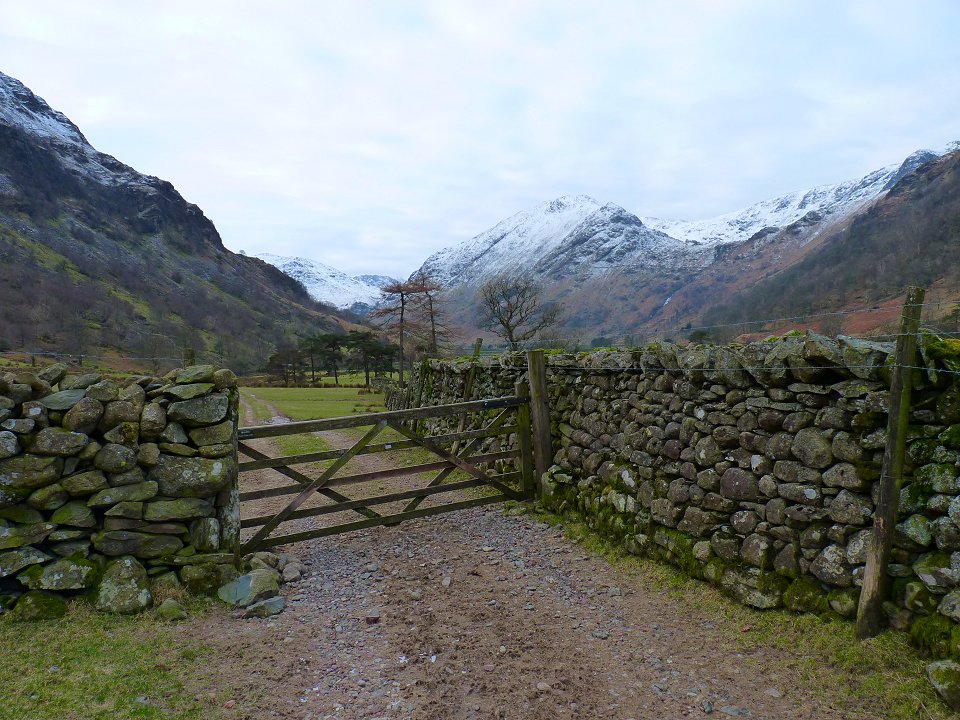 Base Brown from the Allerdale ramble path to Seathwaite. I had parked in Rosthwaite with the expected snow in mind.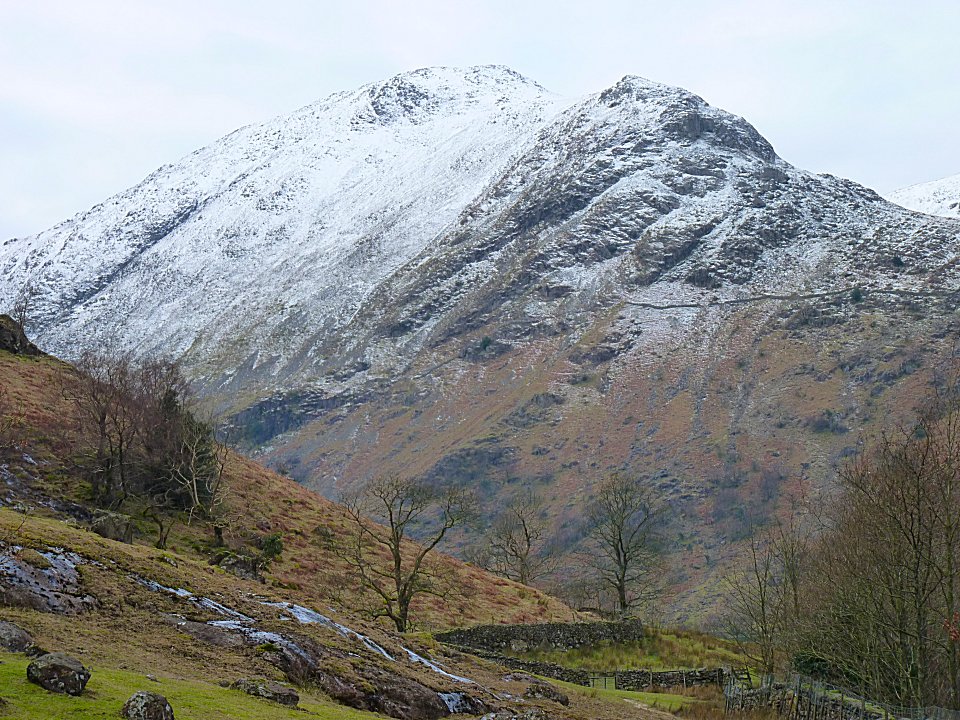 A closer look at Base Brown.
Looking across to Taylorgill Force from near Stockley Bridge.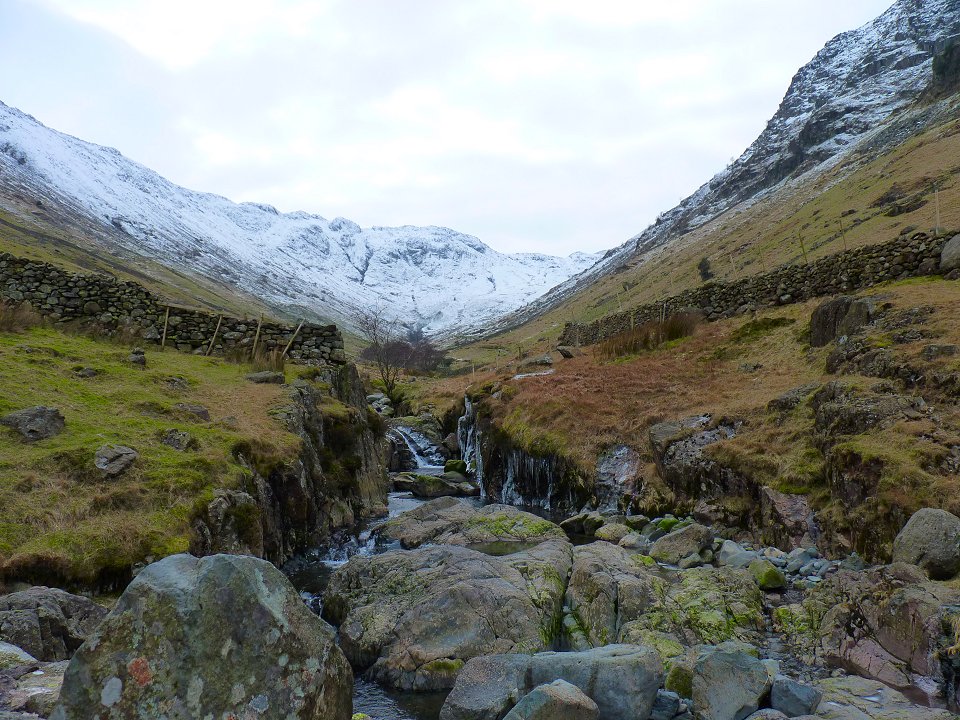 Looking upstream from Stockley Bridge.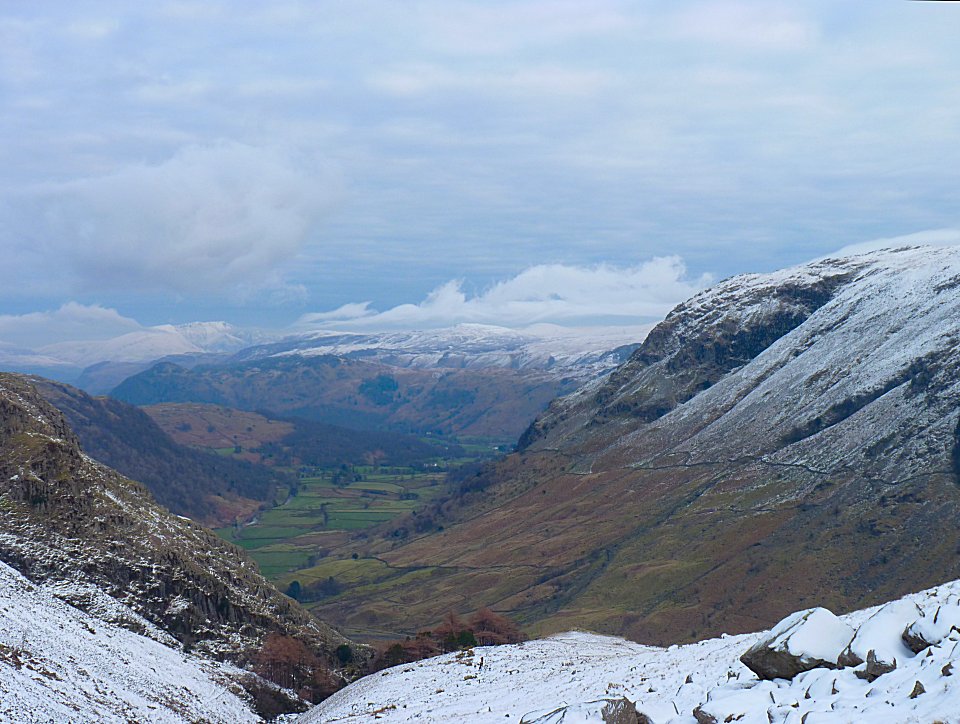 I climbed the pitched path around the side of Seathwaite Fell until I came to a likely looking way up to the top so I put on my microspikes and set of through deep snow up the hill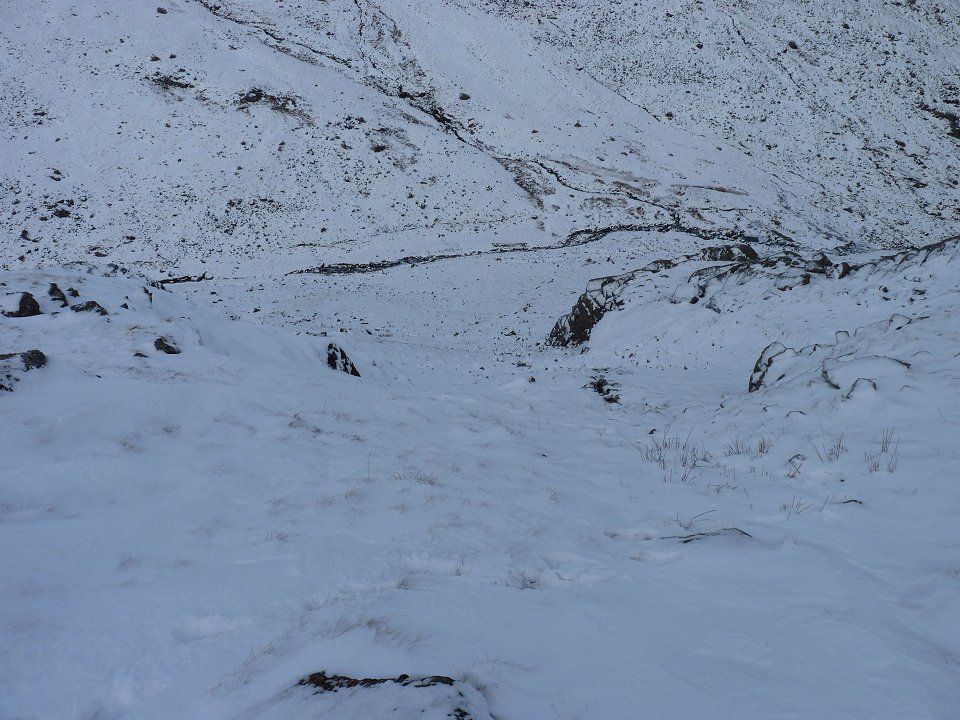 The view back down to the stream and path from my climb up the fell. This was hard work but great fun.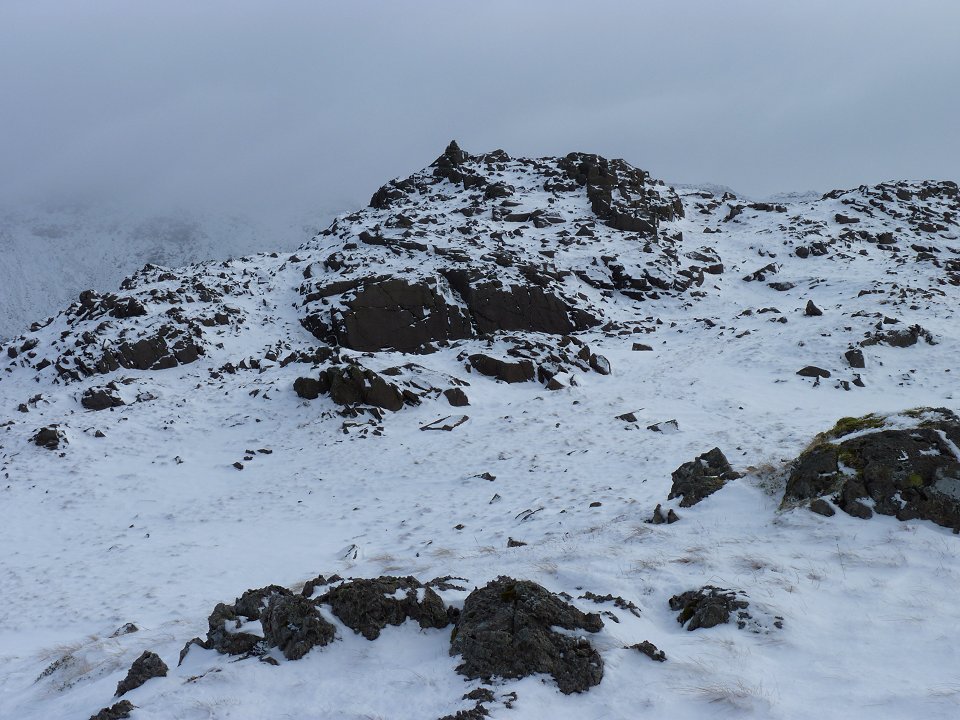 At last the Northern (Wainwright) top comes into view.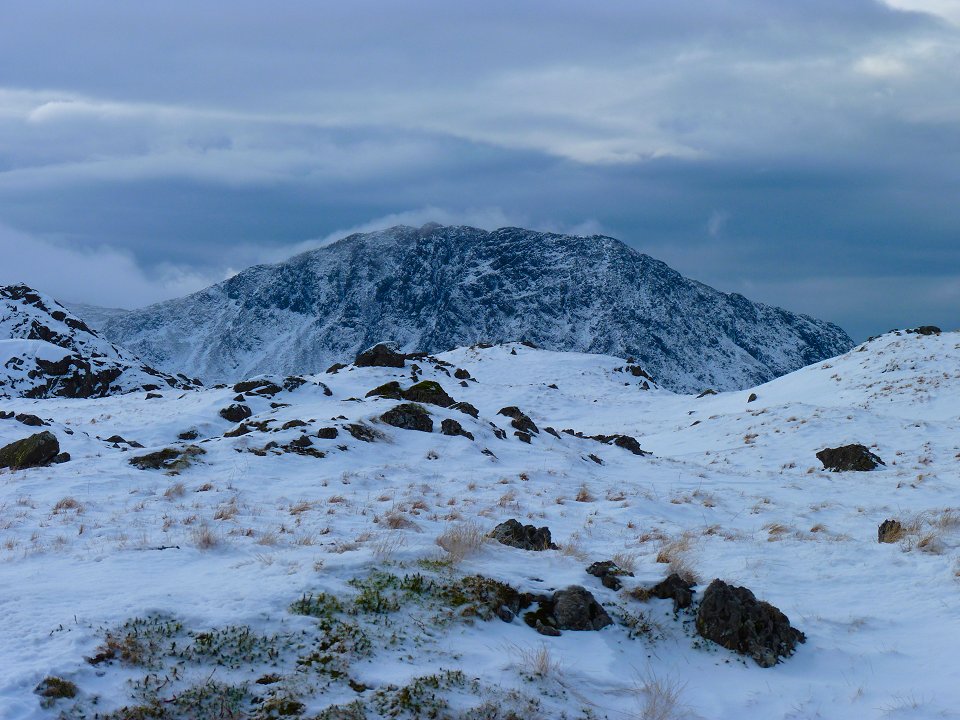 Lingmell is clear for now, but the mist is swirling up from the south.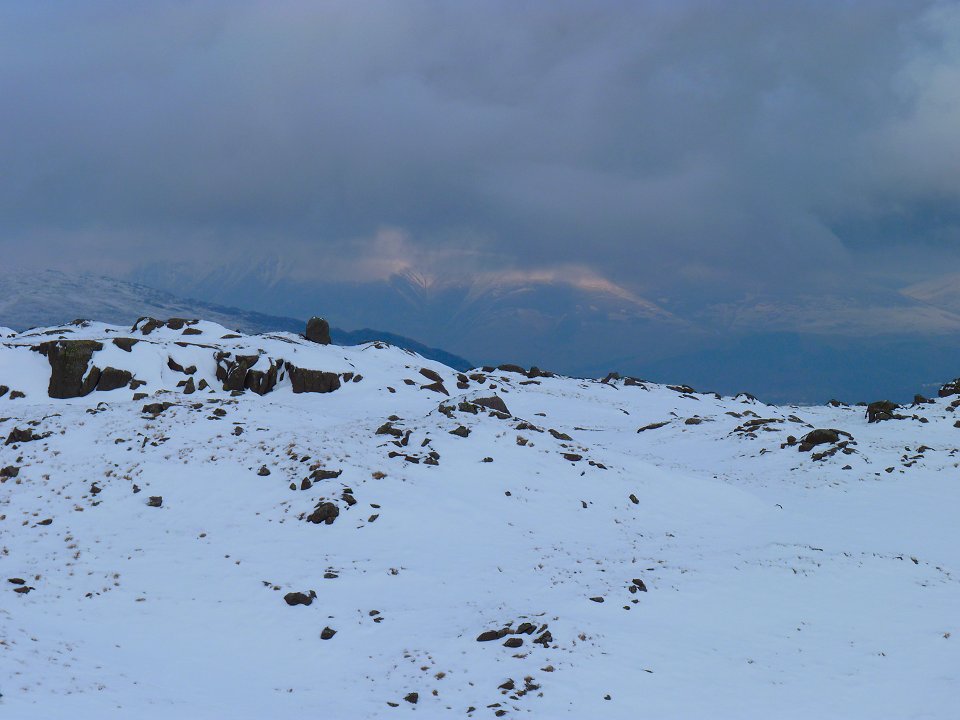 Skiddaw gets a bit of sun.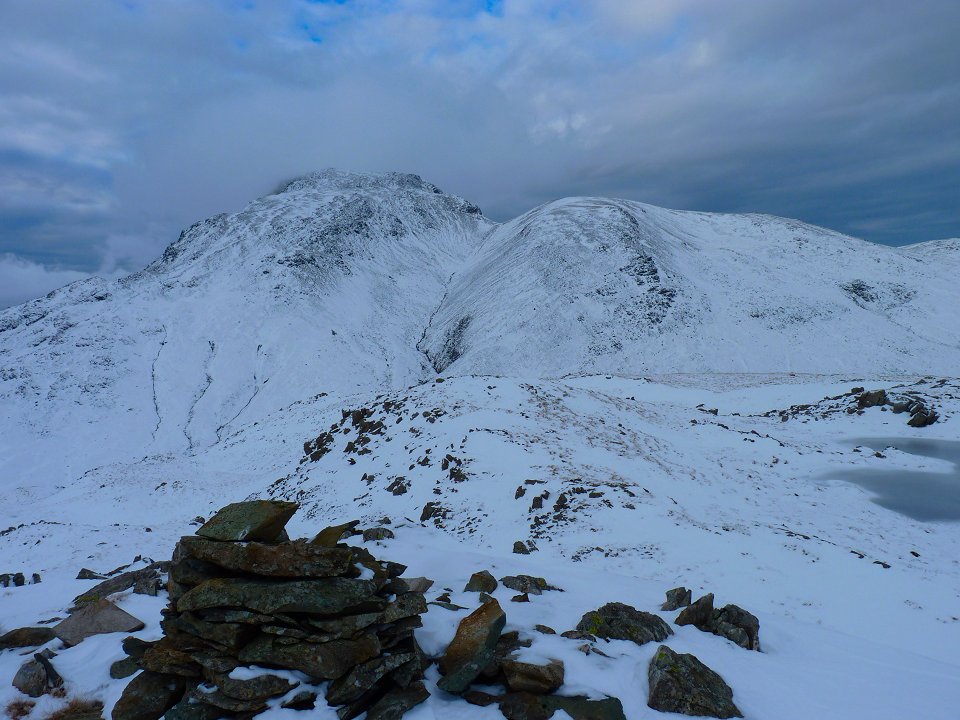 Great Gable (L) and Green Gable from the near the higher southern top.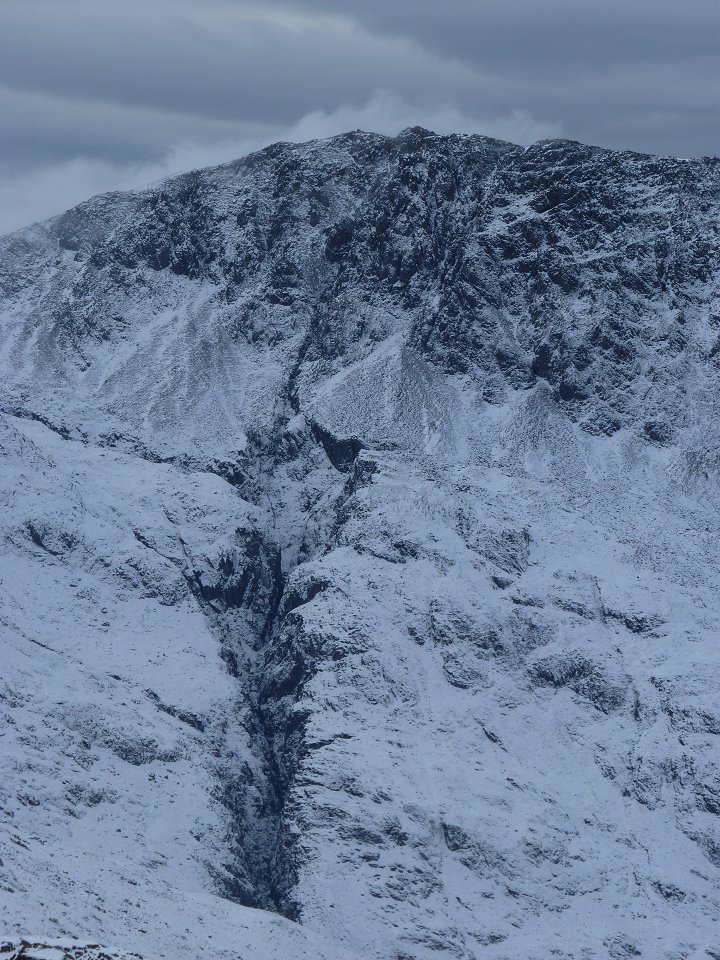 Piers Gill and Lingmell.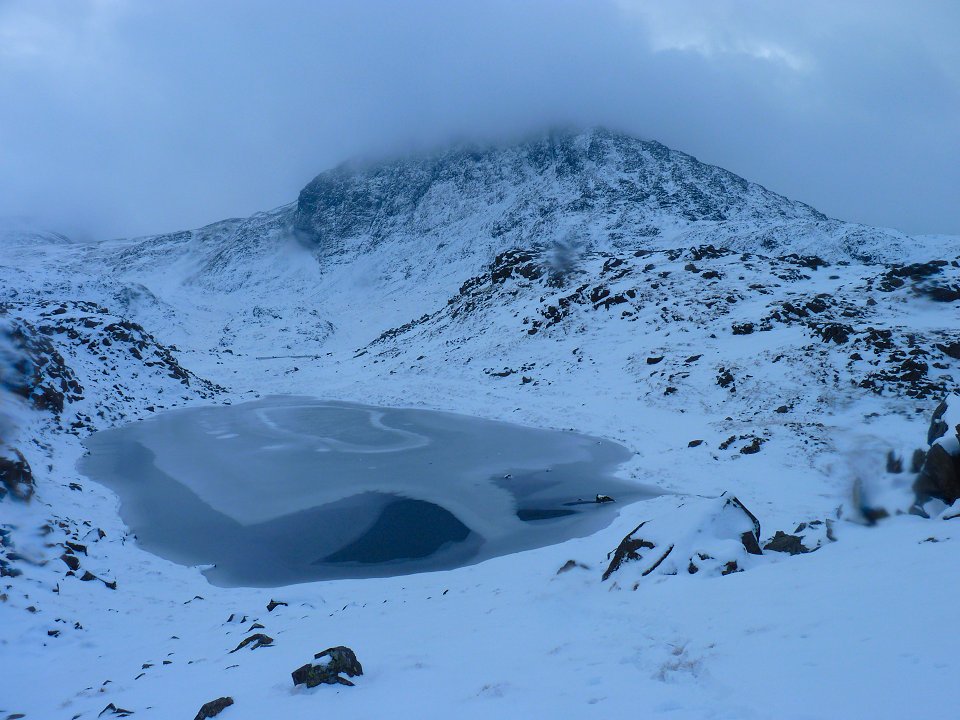 Great End and the unnamed tarn on Seathwaite fell.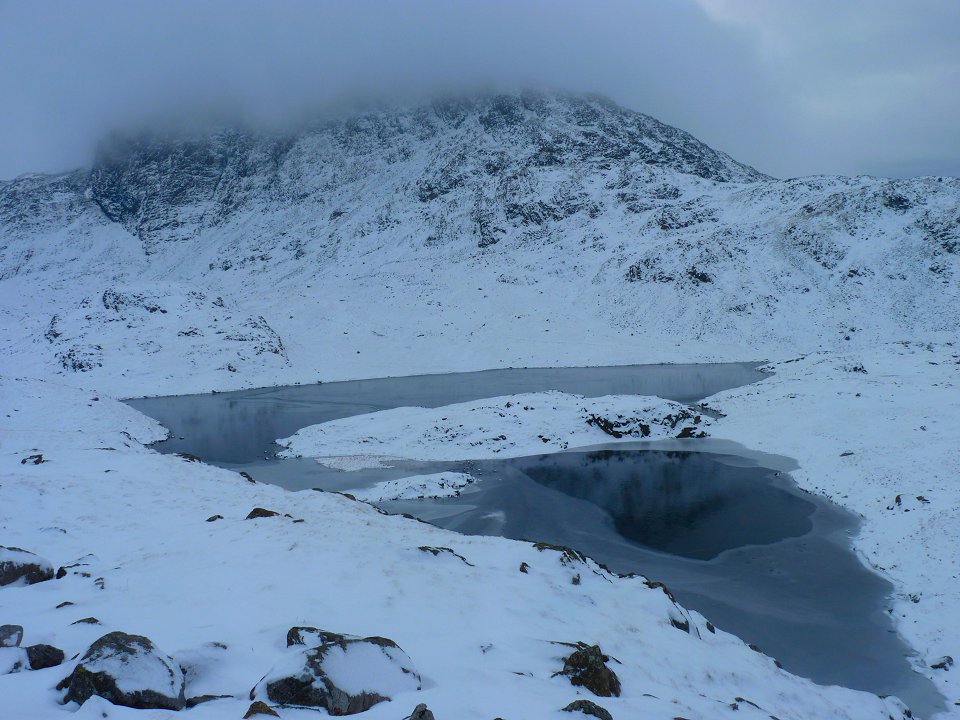 Sprinkling Tarn with Great End beyond.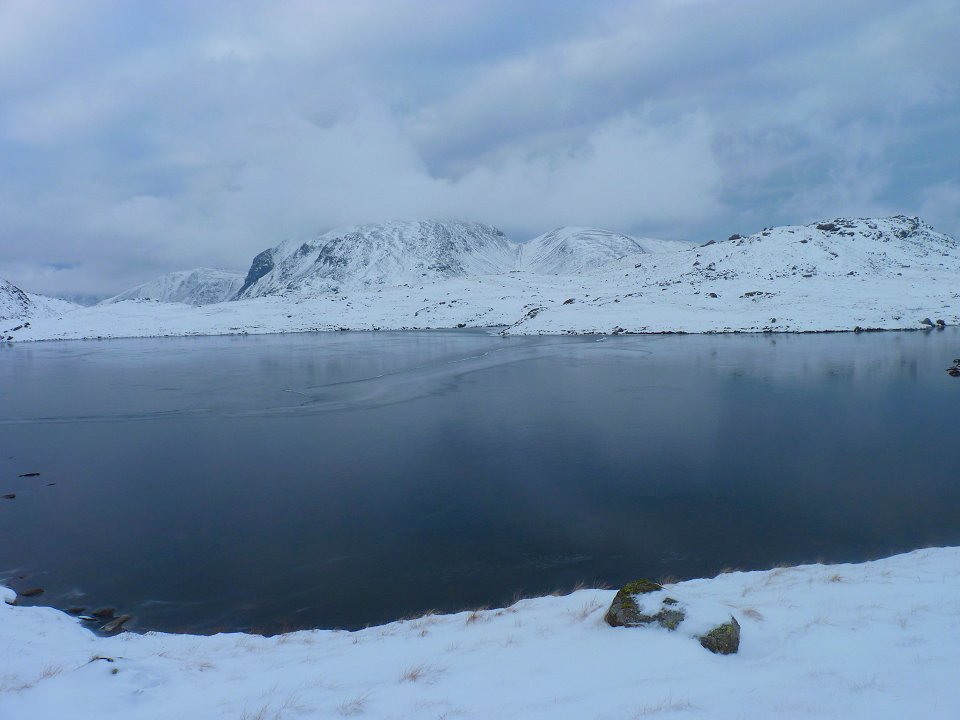 The Gables from Sprinkling Tarn.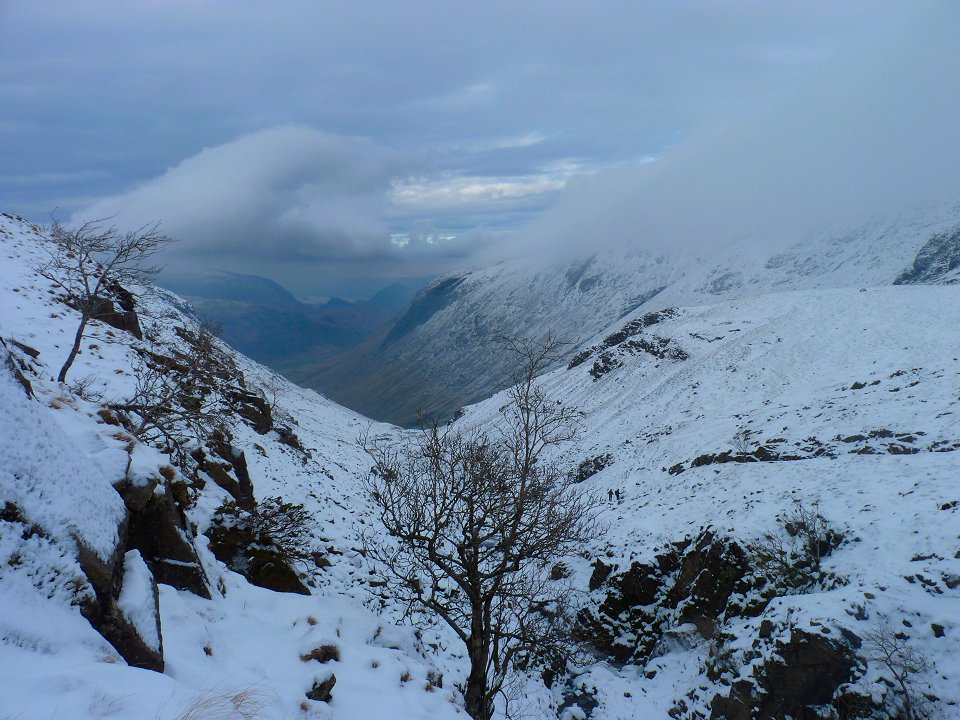 Looking down the valley and the little bump of Castle Crag.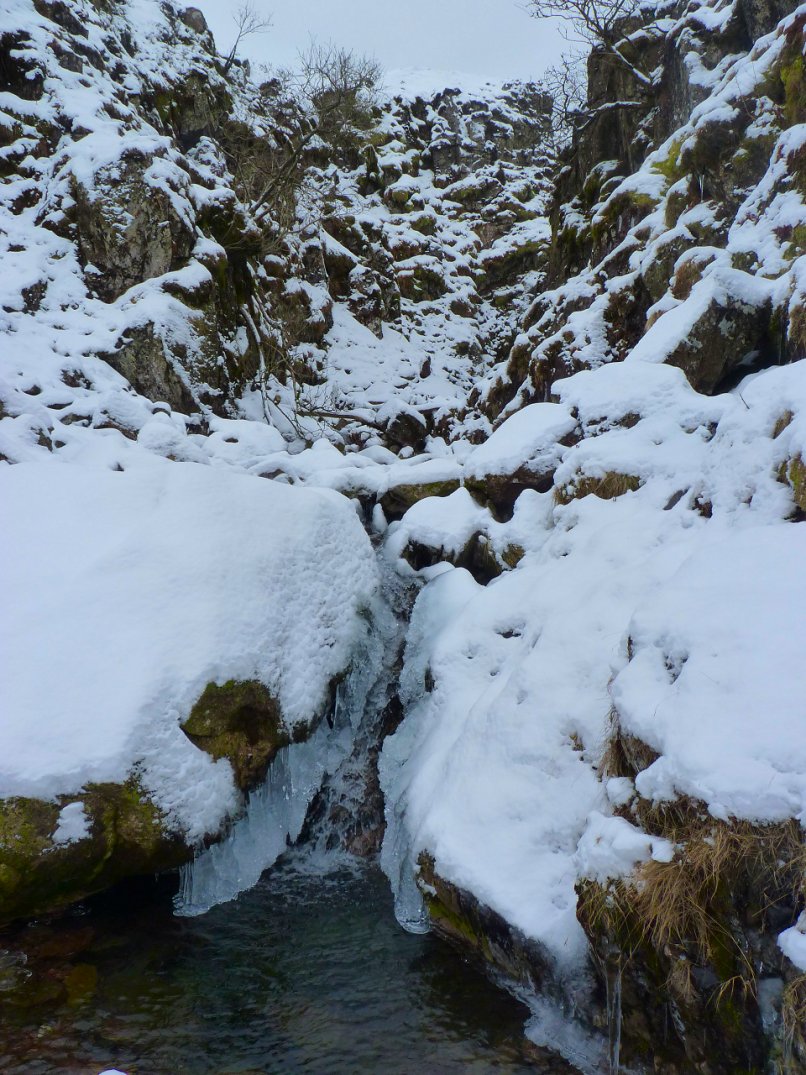 I dropped down of the path to look at the top of the gill. Although this usually called the Grains Gill path the first stream you see is Ruddy Beck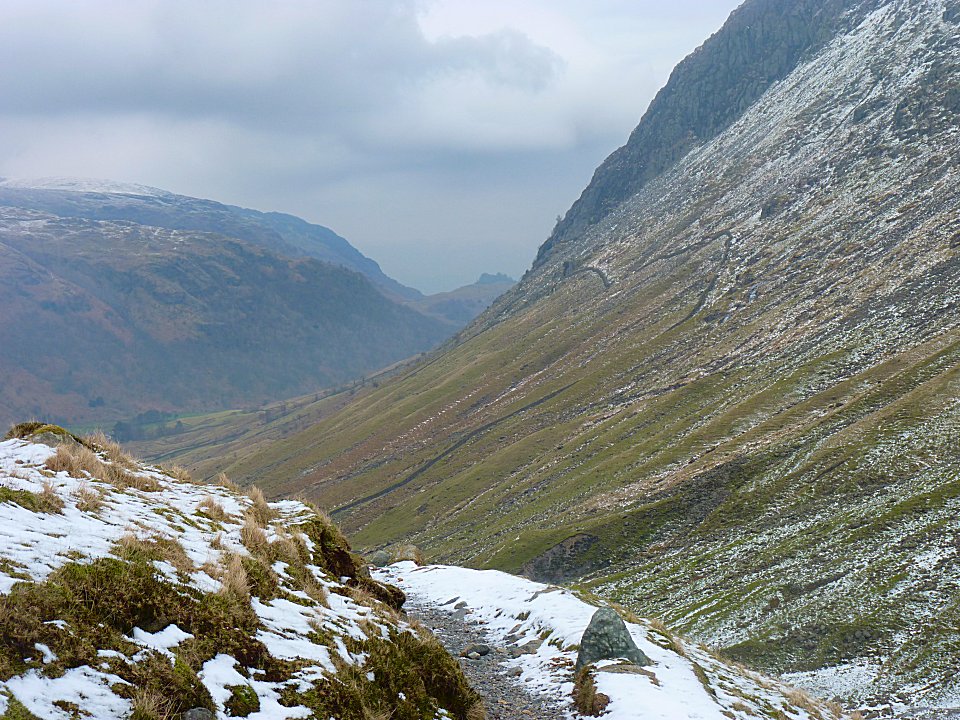 Castle Crag again from the path nearer to Stockley Bridge
Last walk -Greenburn horseshoe Next walk - Around Riggindale
Previous visit (s)