WWW.KARLSWALKS.CO.UK
PICTURES AND TRIP REPORTS FROM MY WALKS IN THE ENGLISH LAKE DISTRICT
---
A Riggindale round
3rd February 2013
Route. Mardale Head - Long Stile ridge - Straits of Riggindale - Kidsty Pike - Rampsgill Head - High Raise - Low Raise -
Castle Crag ( Mardale) - Mardale Head
( About 9 miles 3000ft ascent)
All week the weather forecast was for the better weather to be in the east and you can't get much further east than Haweswater so that's where we headed. In the end we were really lucky with the weather as it was a bit better than predicted and we had another cracking day out.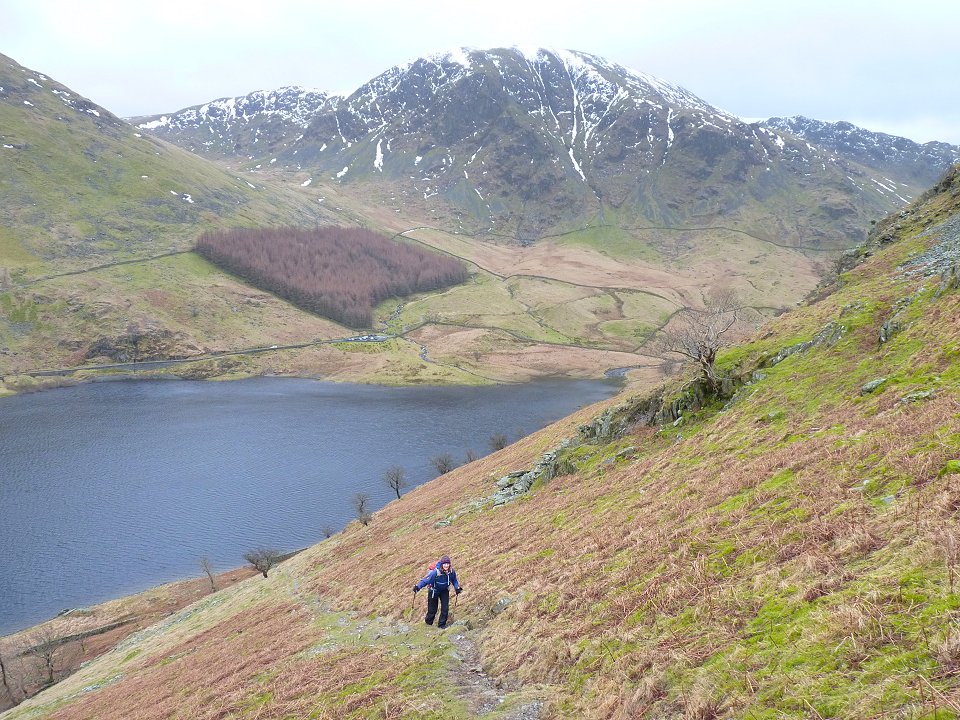 Sue heading up the little short cut path on to the Long Stile ridge.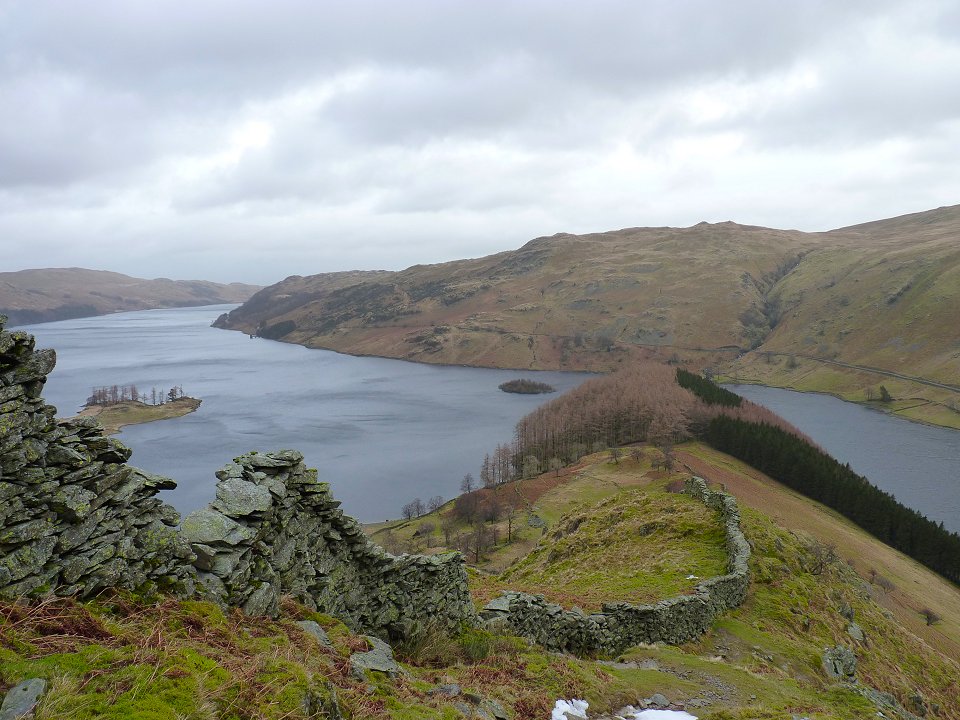 Looking along Haweswater as we climb higher ( I'm not very imaginative as I realised I took the exact same picture last time I came this way).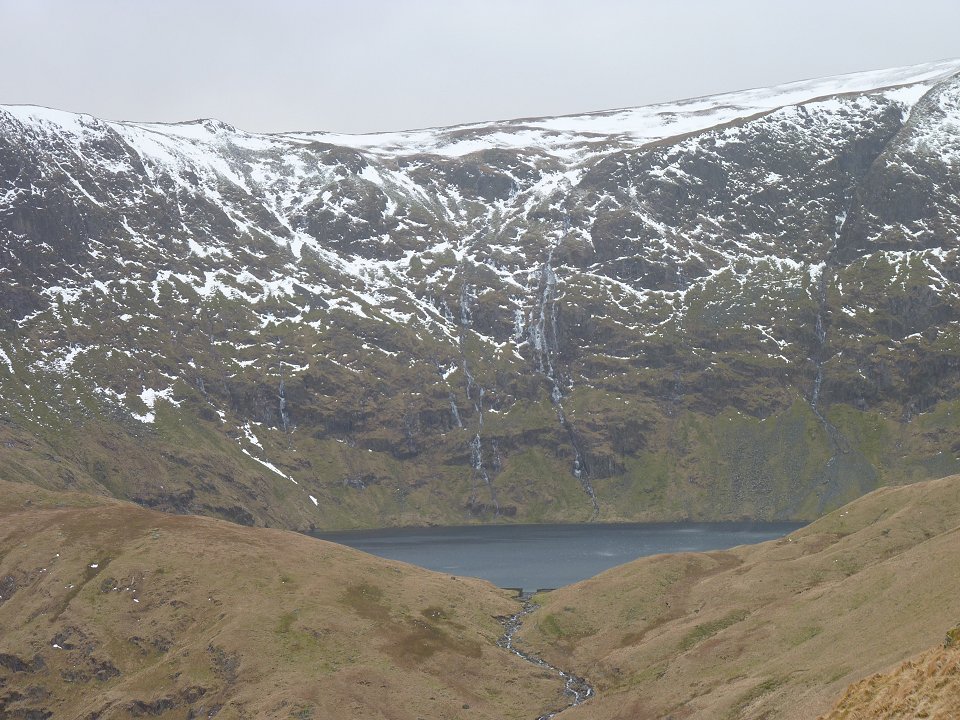 Blea Water with frozen waterfalls.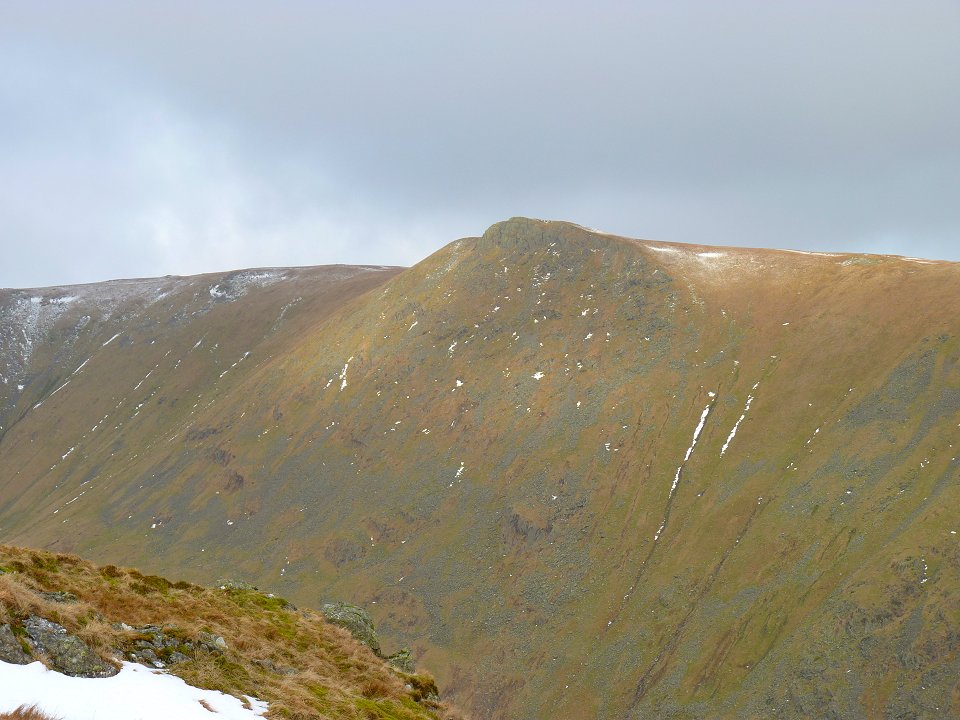 The weather was improving and Kidsty Pike catches a little sun..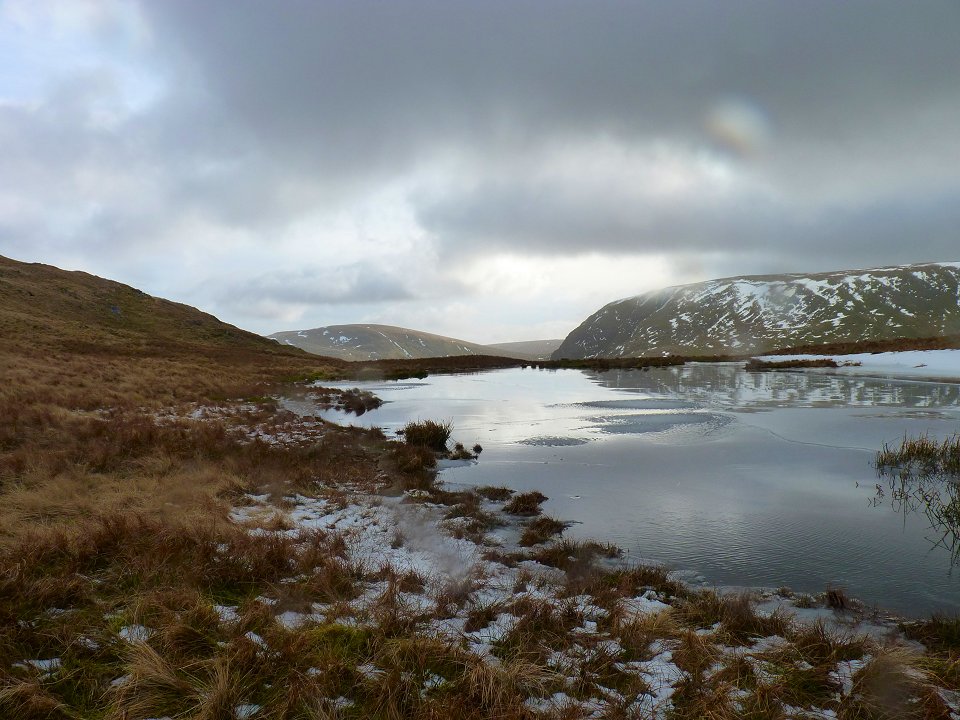 Looking over Caspel Gate tarn to Harter fell on the right with Branstree on the left.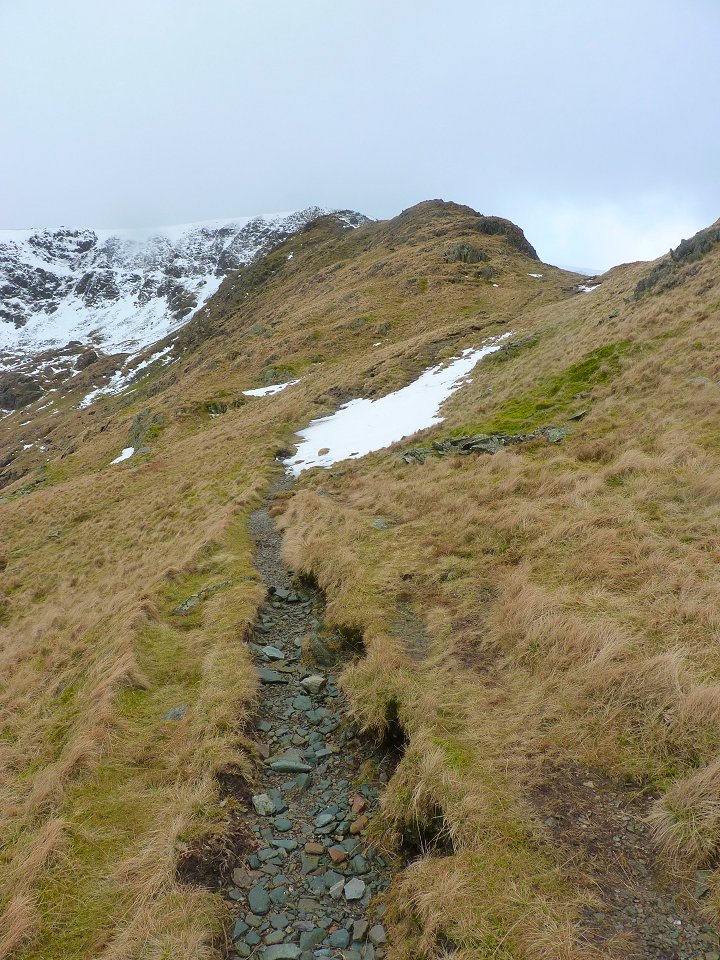 Following the path upwards. The wind had got up now so we were a bit worried about the last steep climb up to the ridge but thankfully the wind dropped and we were ok..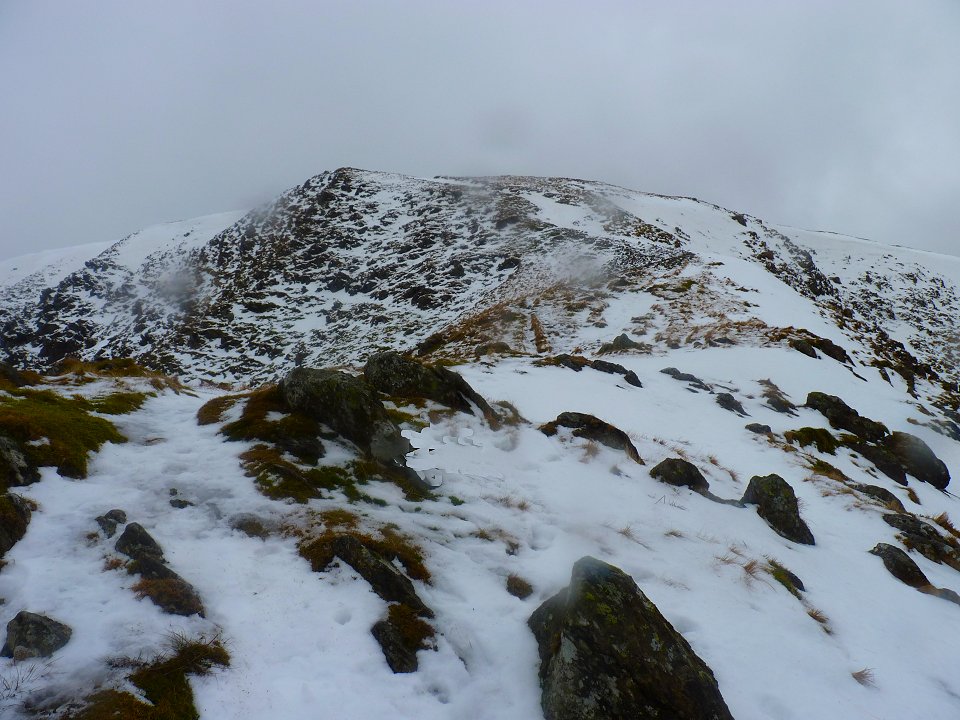 Nearly at the ridge now.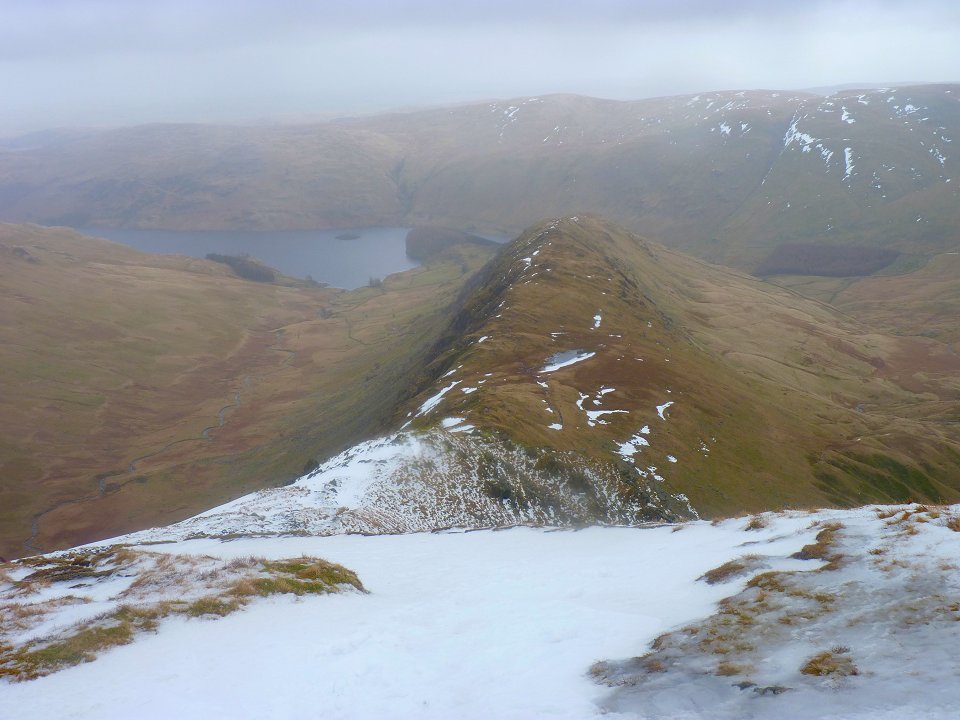 Looking back down on our route up..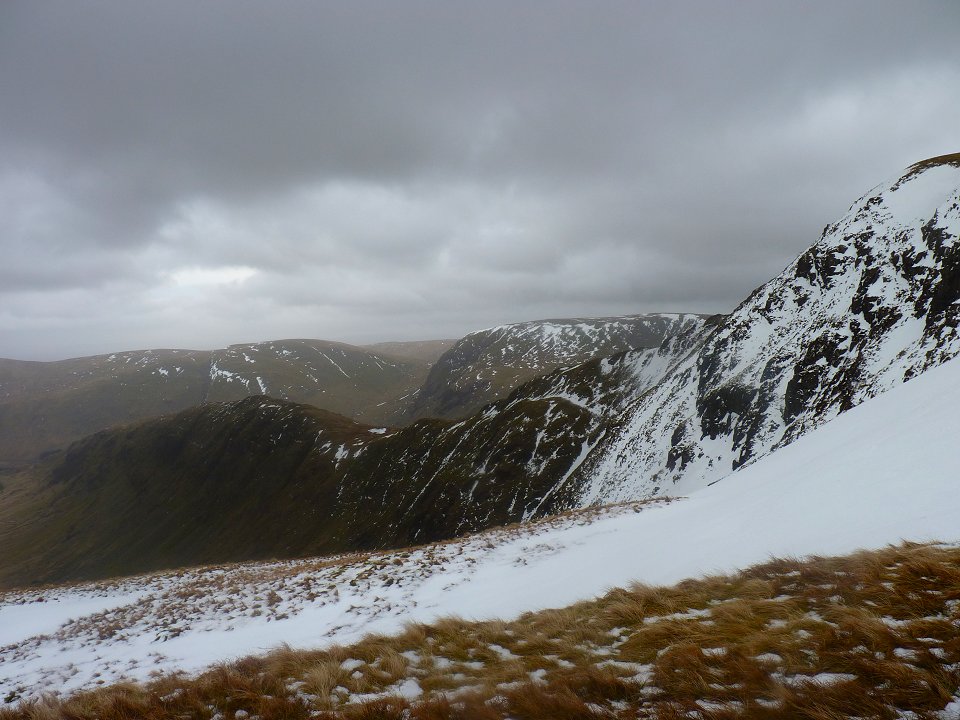 Another view of the ridge but this time from the side as we walk down the hill..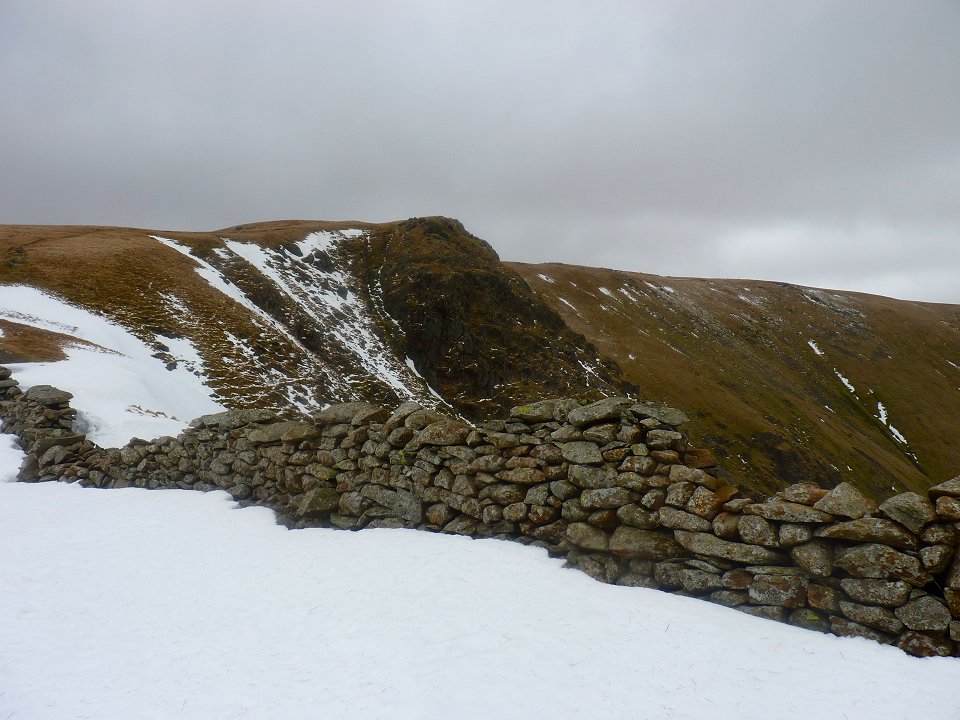 Twopenny Crag.
Looking back to High Street..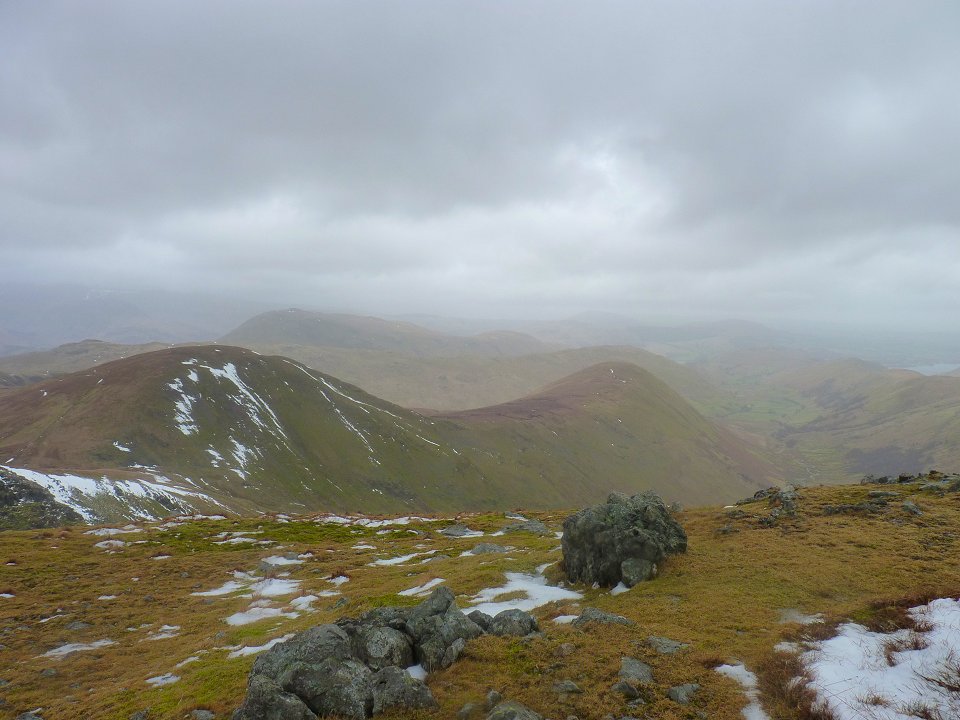 Rest Dodd and The Nab from Rampsgill Head.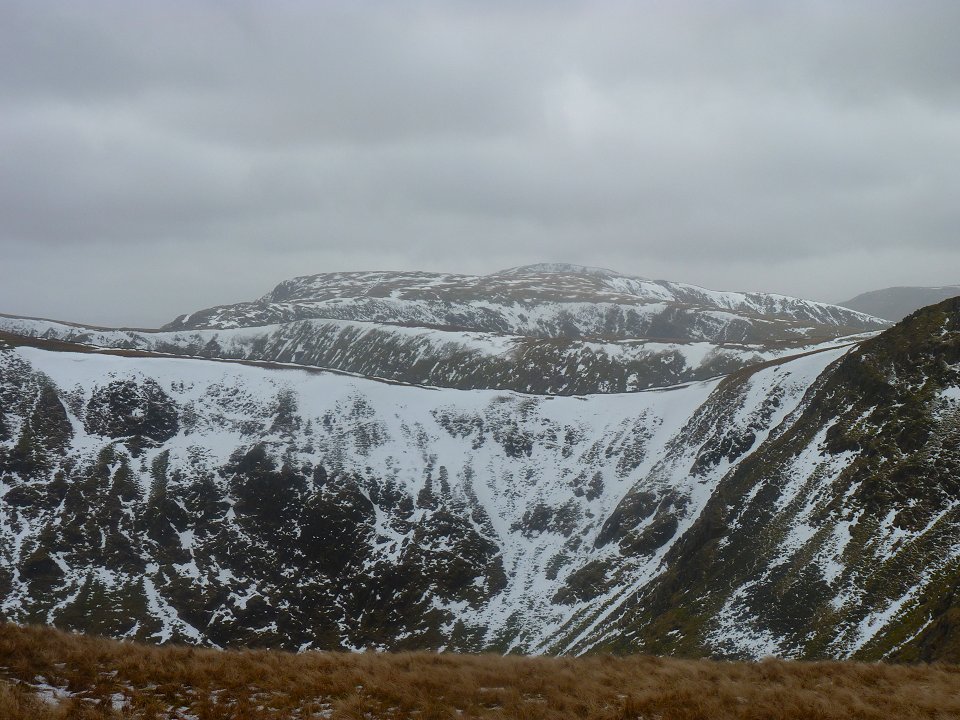 Looking across the the ridges around Hartsop. We thought they looked like a set of hurdles for a giant.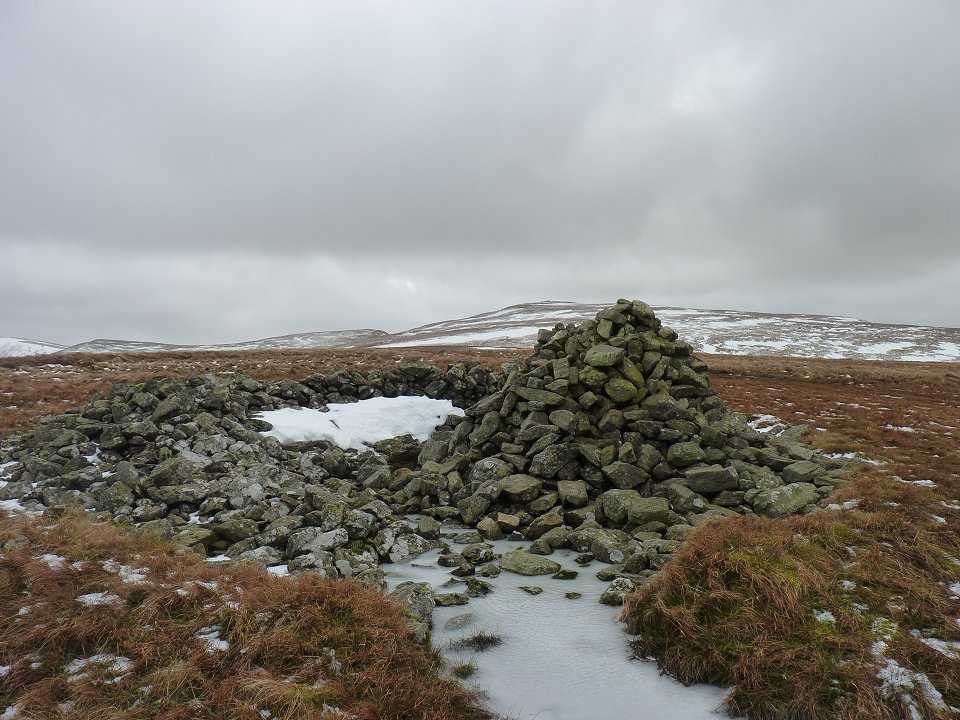 Looking back from Low Raise to High Raise.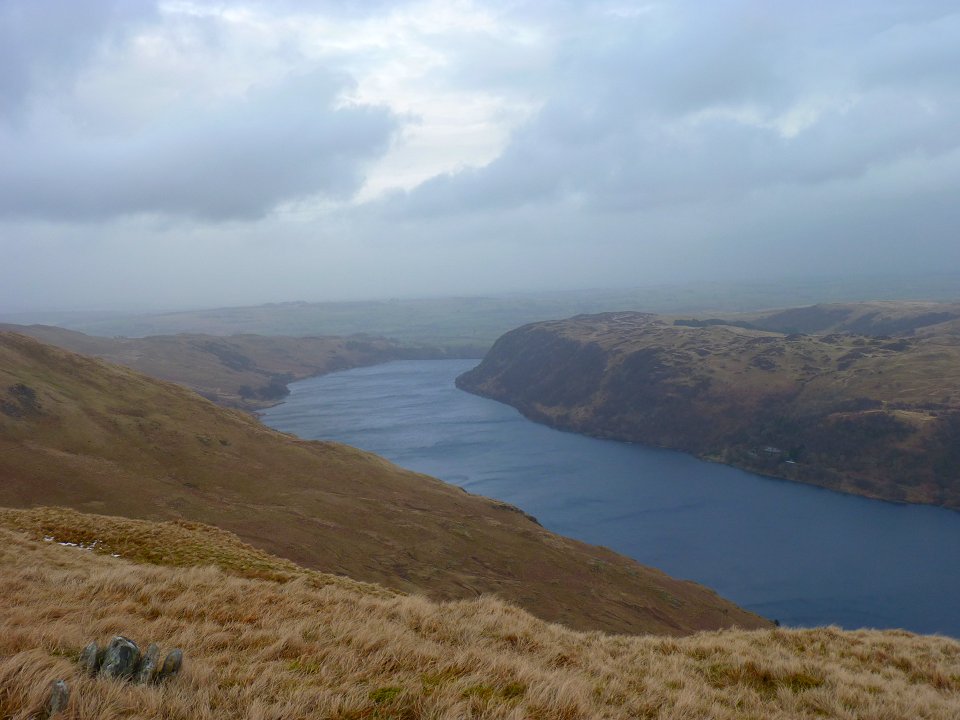 Haweswater again as we drop down the hill.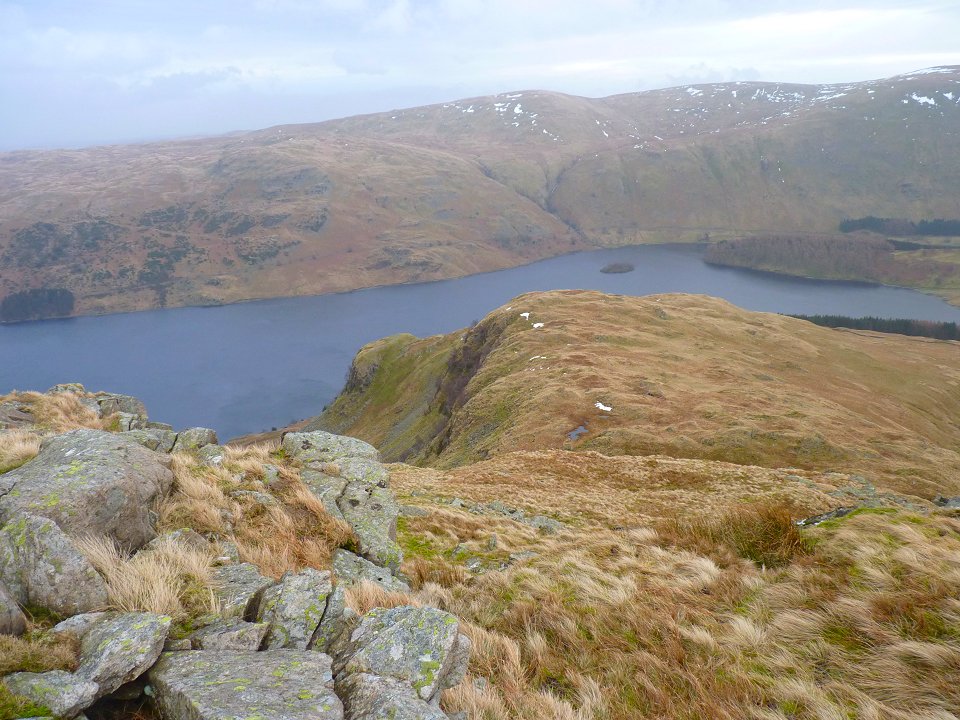 The little outcrop on the left is where we are heading.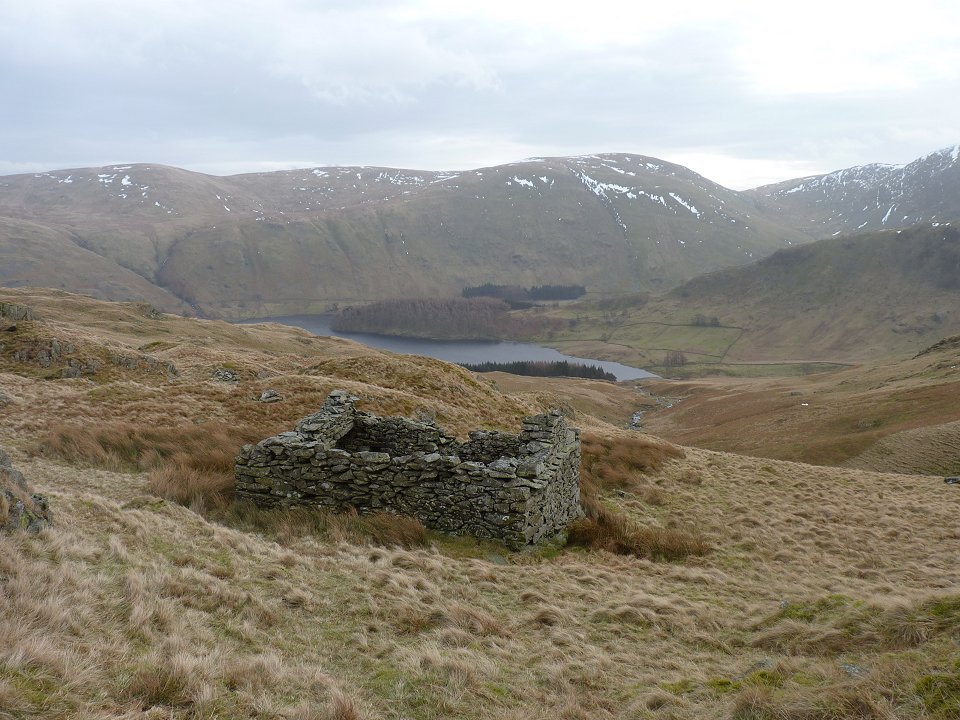 On of the ruined buildings mentioned by Bill Birkett in his route description.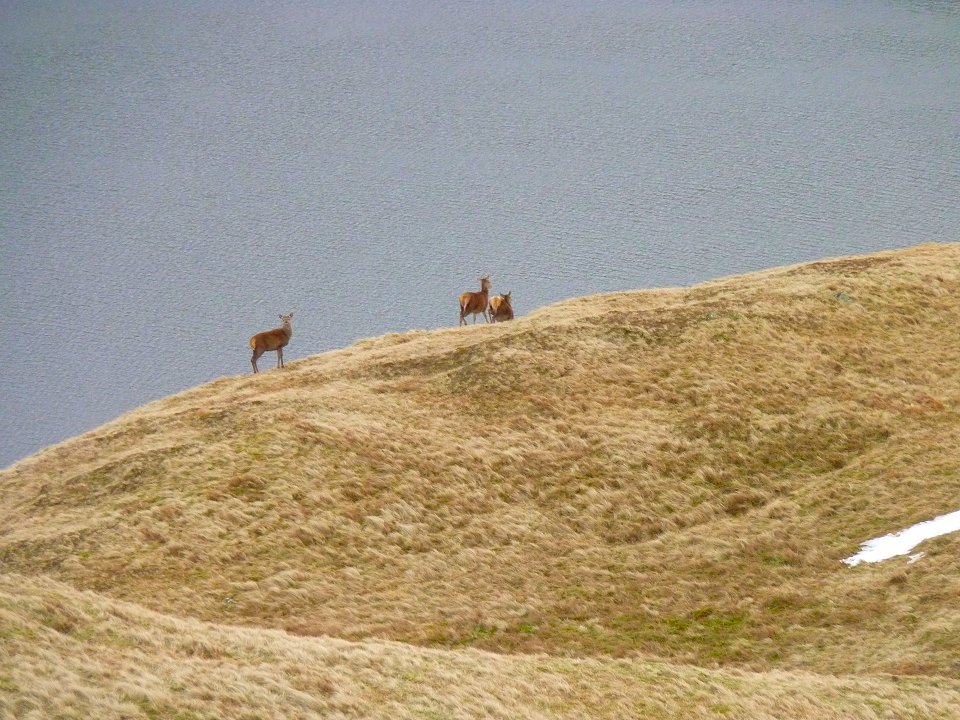 We caught a fleeting glimpse of a few deer.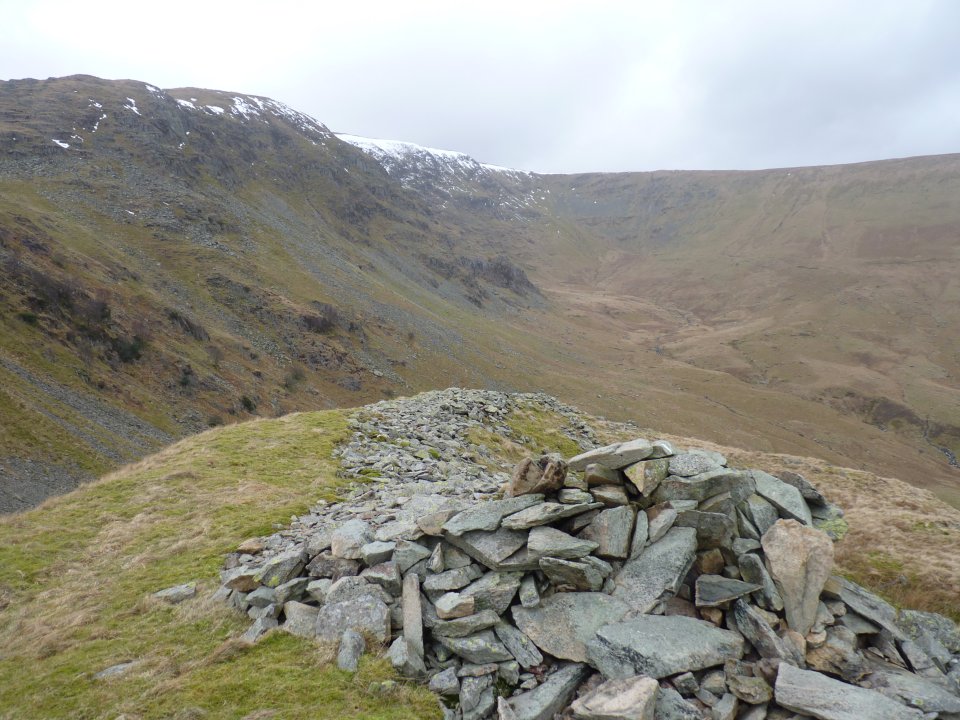 On Castle Crag now. Although named as a fort on the map there is some debate about if it was just a quarry.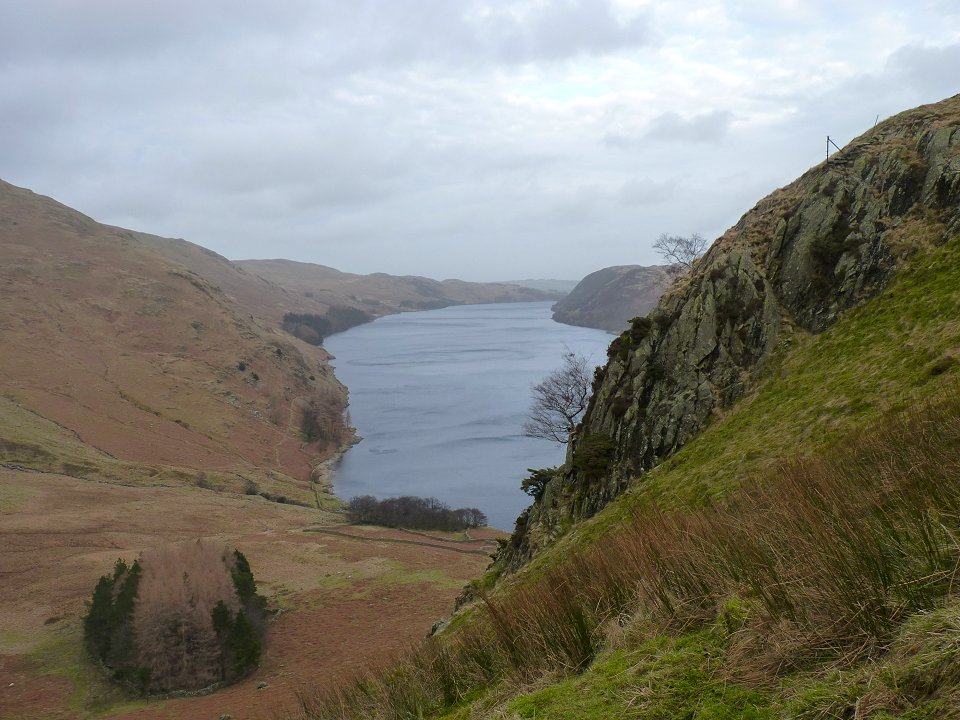 On the steep drop down to the waterside path.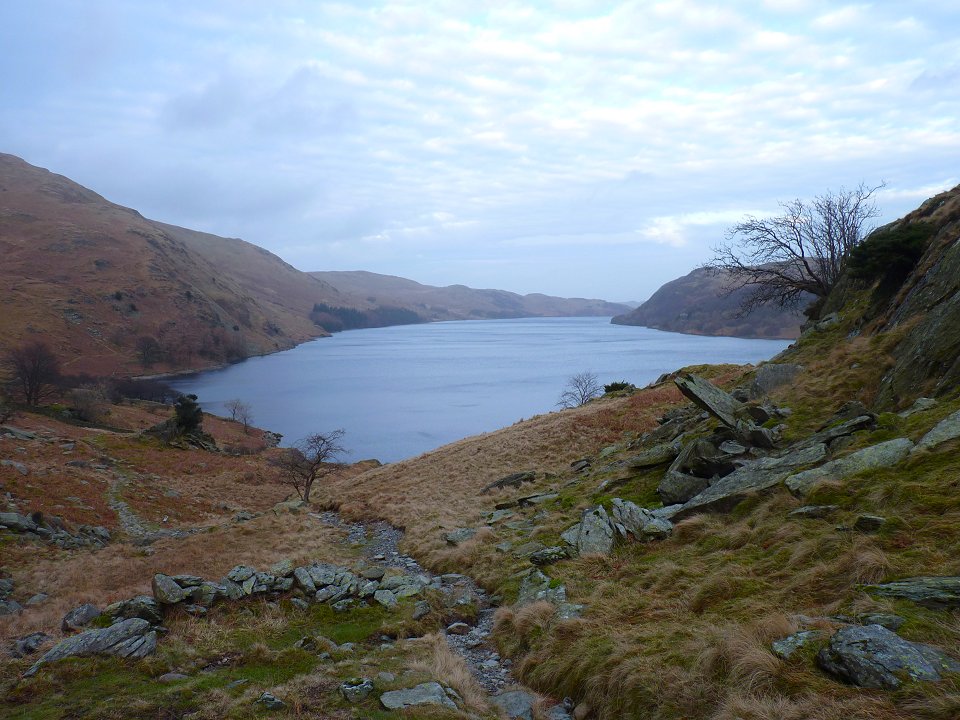 The afternoon weather is lovely now.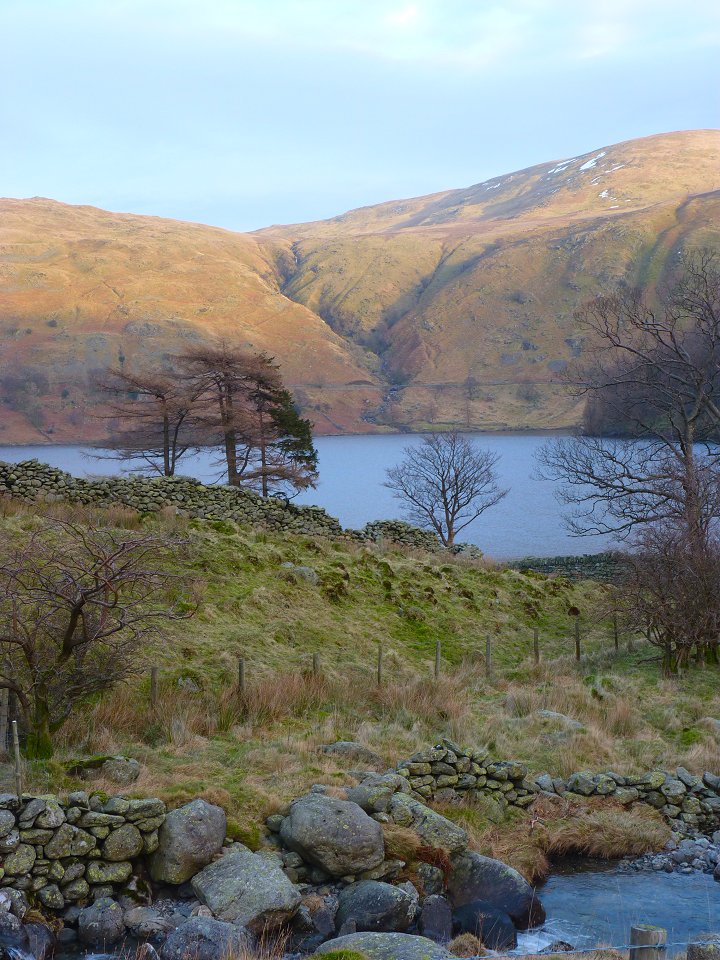 Rowantreethwaite Beck catches the afternoon sun.
Looking back to the head of Riggindale.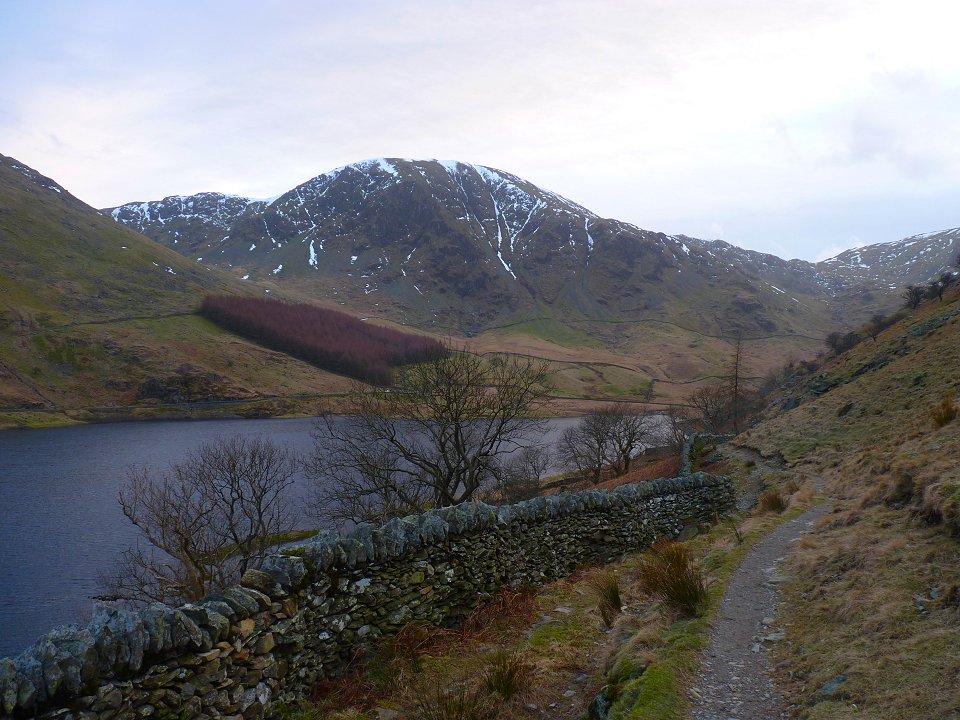 Nearly back now Looking up to Harter Fell towering over Mardale Head.
Last walk - Seathwaite Fell Next walk - Great Hill