WWW.KARLSWALKS.CO.UK
PICTURES AND TRIP REPORTS FROM MY WALKS IN THE ENGLISH LAKE DISTRICT
---
Pendle Hill
20th October 2013
Route - Top of Clitheroe road - Apronfull Hill - Black Hill - Ogden Clough - Pendle Hill - Pendle House - Barley - Lower Ogden Reservoir - Fell Wood - Spence Moor - Apronfull Hill (about 9.5 miles 1650ft ascent)
Mark had organised a walk on the Uk walking forum and despite the weather forecast he was rewarded with a good turn out of ten companions some of whom had driven quite a way to attend.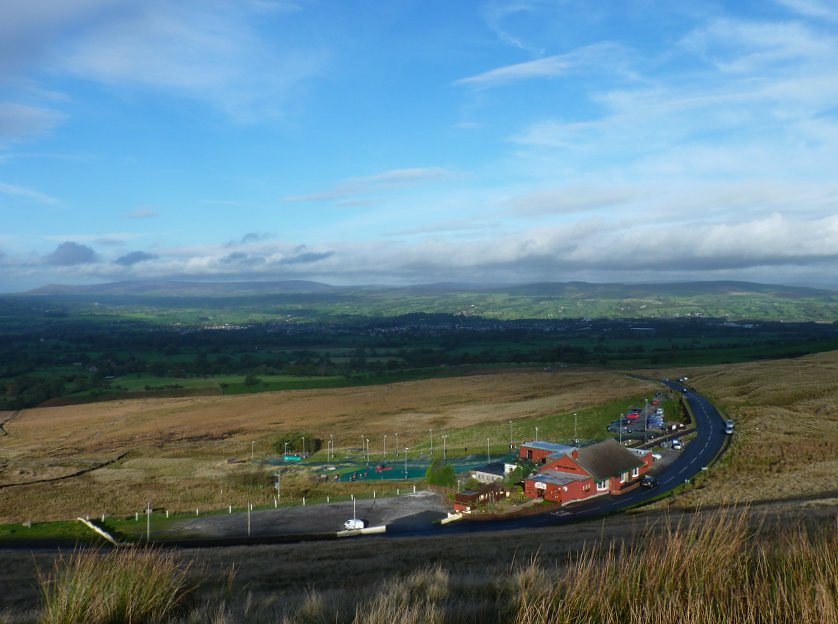 We gathered at the top of the pass near to the ski centre and we were quite surprised and relieved that the weatherman had got the forecast wrong.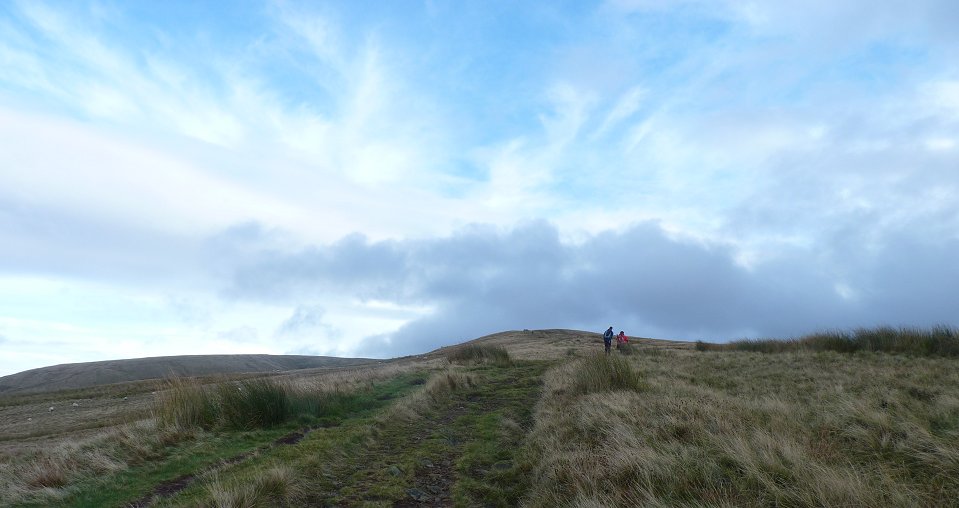 In contrast to the other side of Pendle which was packed we hardly saw anyone on our gentle climb up the fell..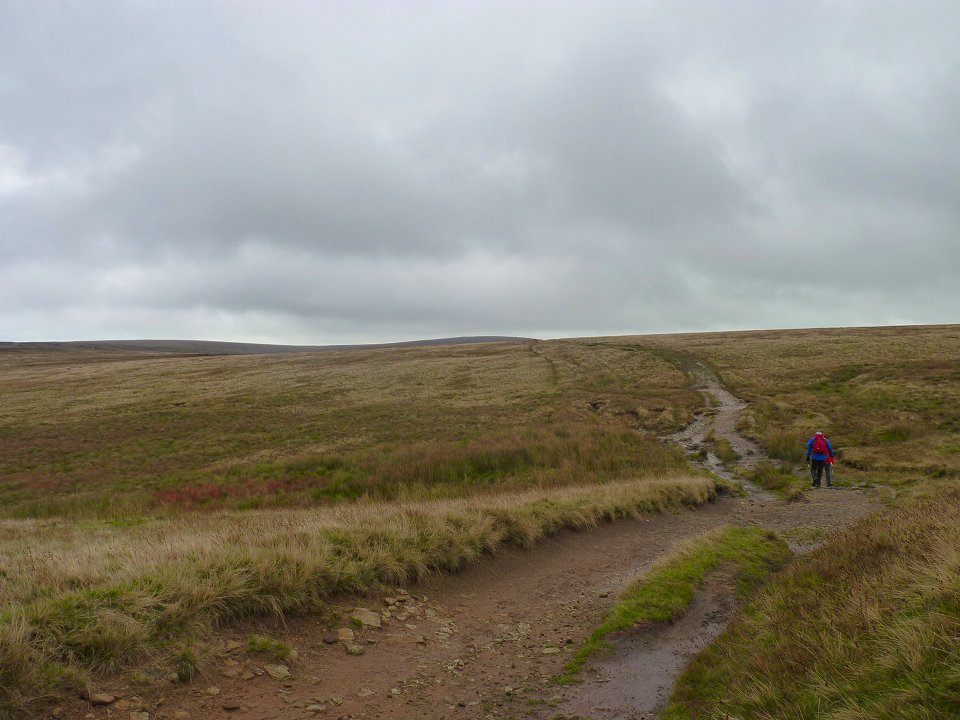 The top of Pendle appears as you climb over Black Hill.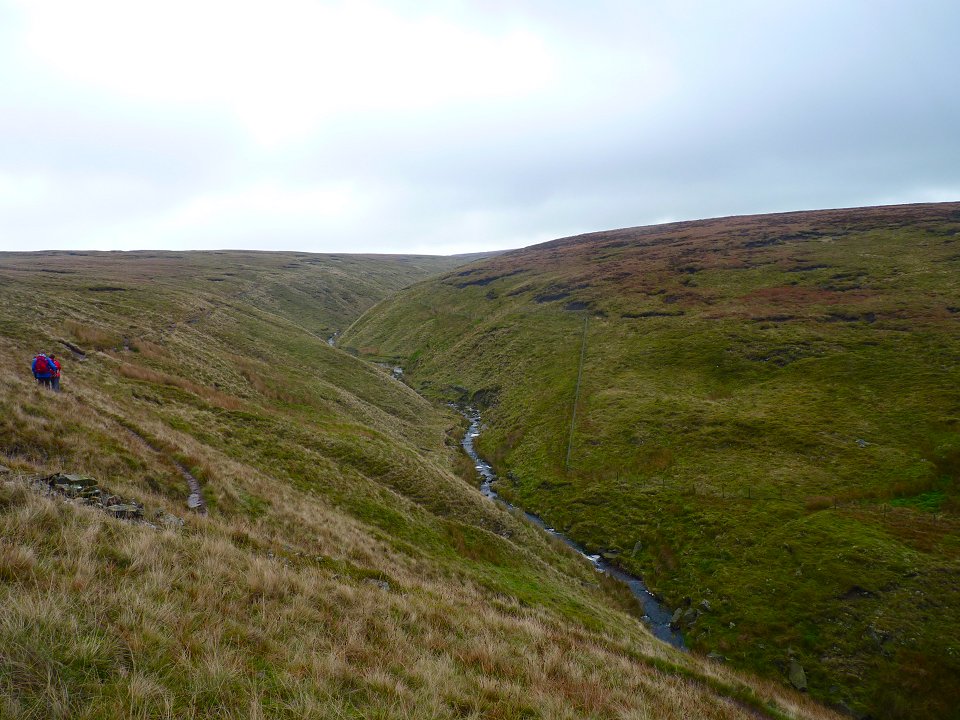 Contouring above Ogden Clough.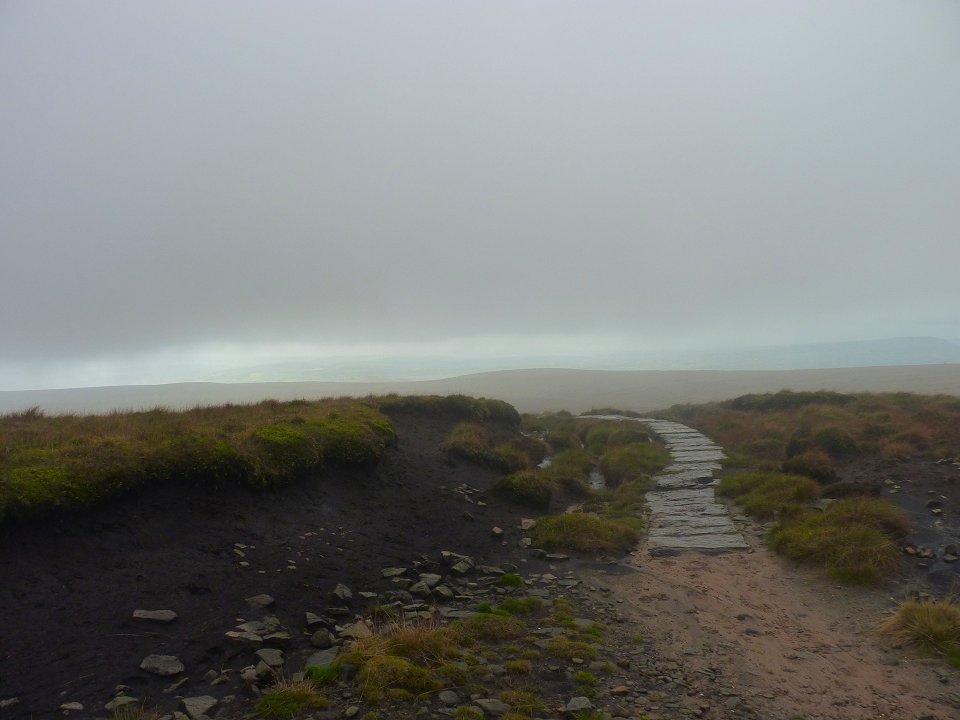 The path crosses the stream and from that point to the top has been flagged.
Here we are at the top (pic courtesy of Mark)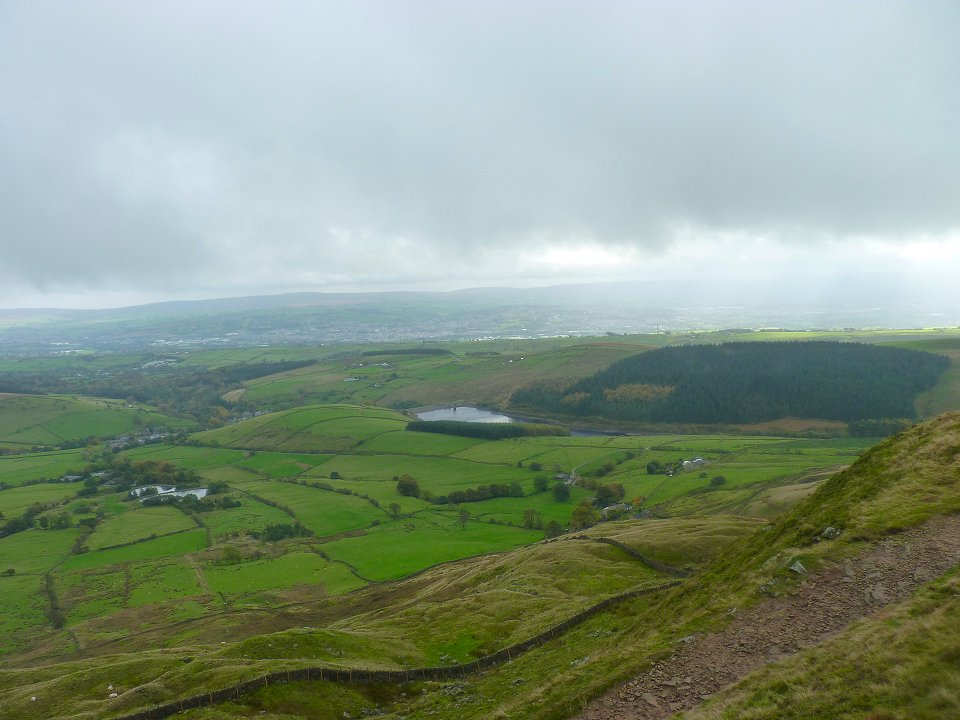 It was a bit cloudy on the top but the views improved as we descended. This is looking over to Lower Ogden reservoir with Fell wood behind both of which we would visit after a stop at the cafe in Barley.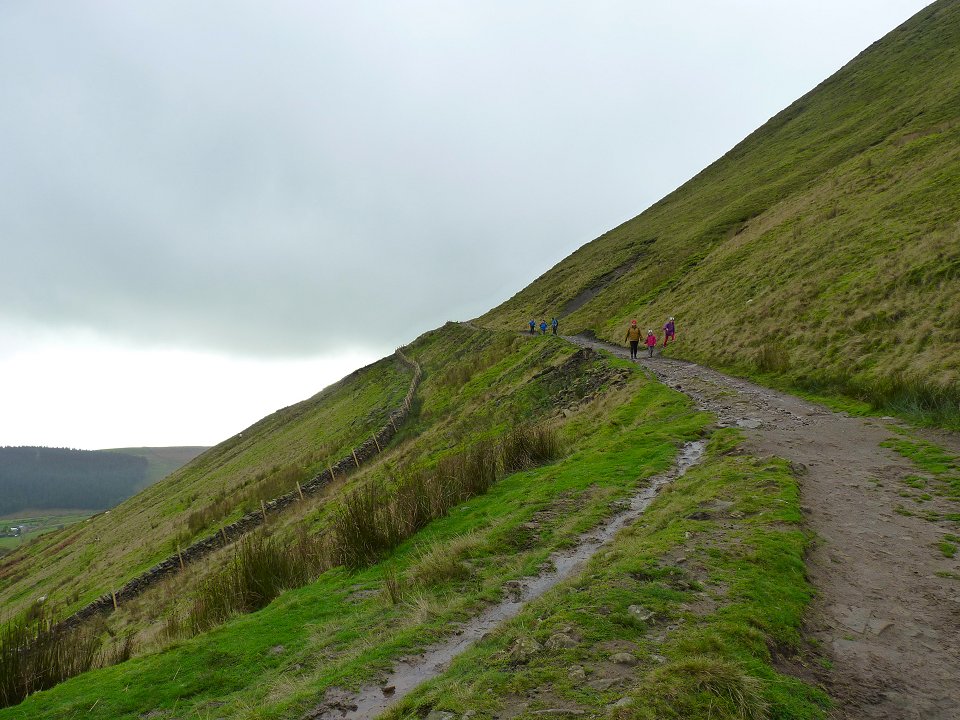 We didn't come down the steps as we had the last time we climbed Pendle but came down a path slightly less hard on the knees.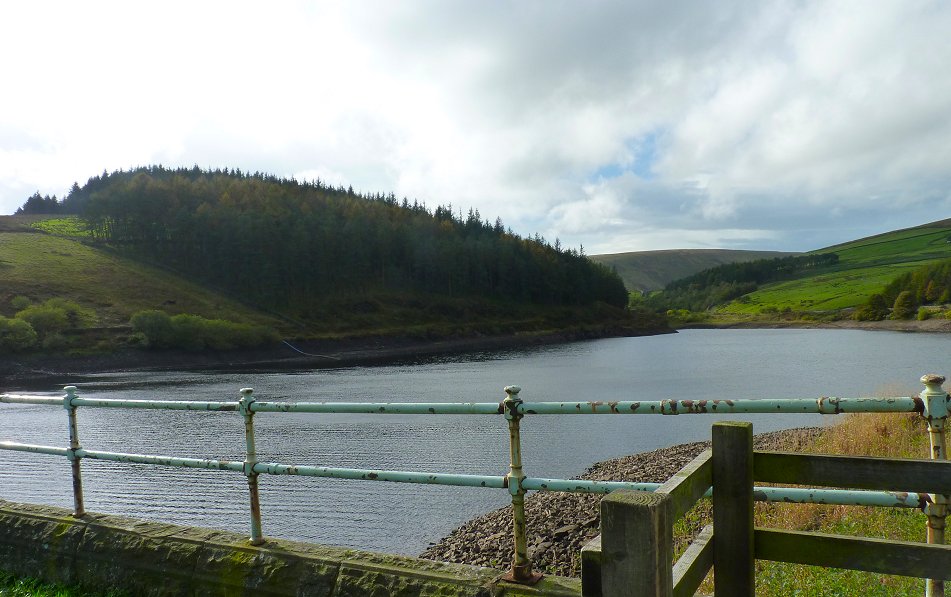 At Lower Ogden res now.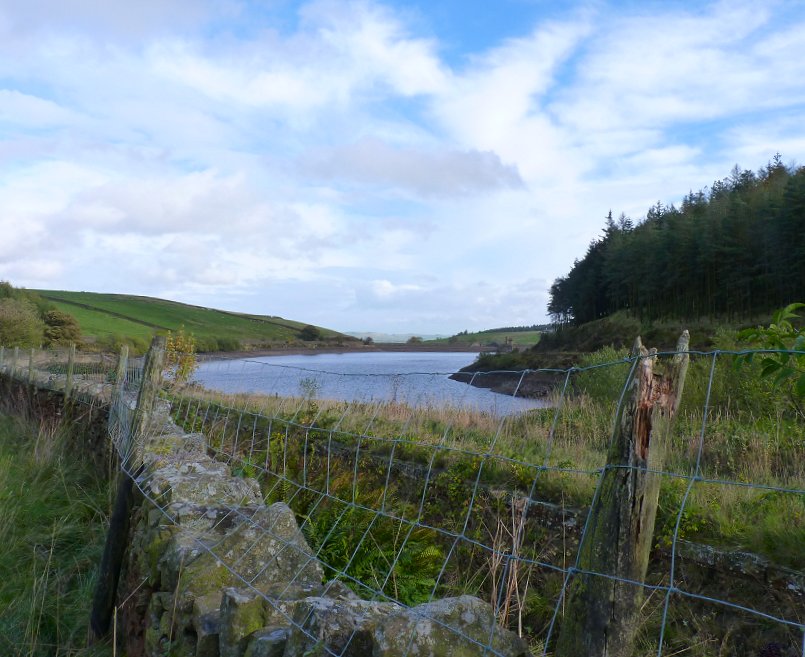 And looking back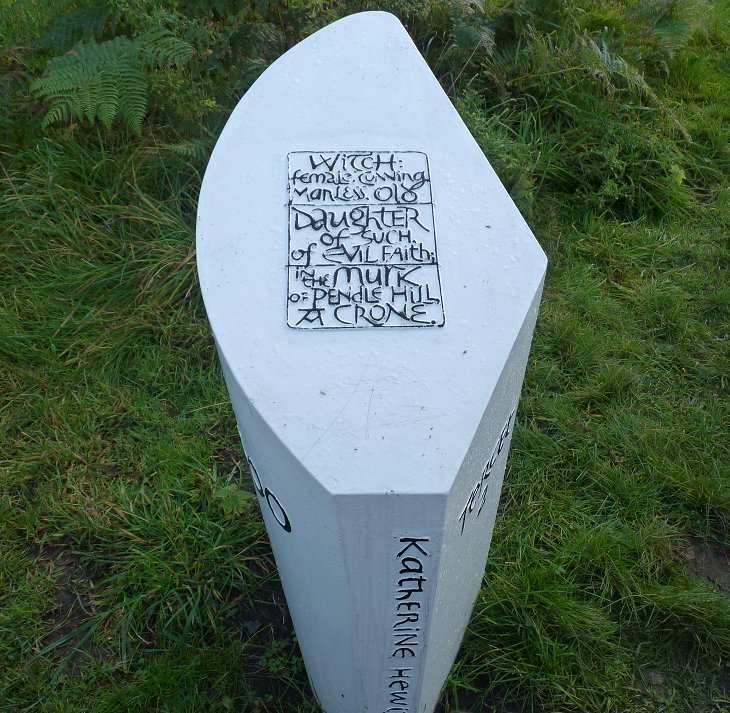 Pendle Hill and the area around are of course infamous for the witch trials in the 16th century.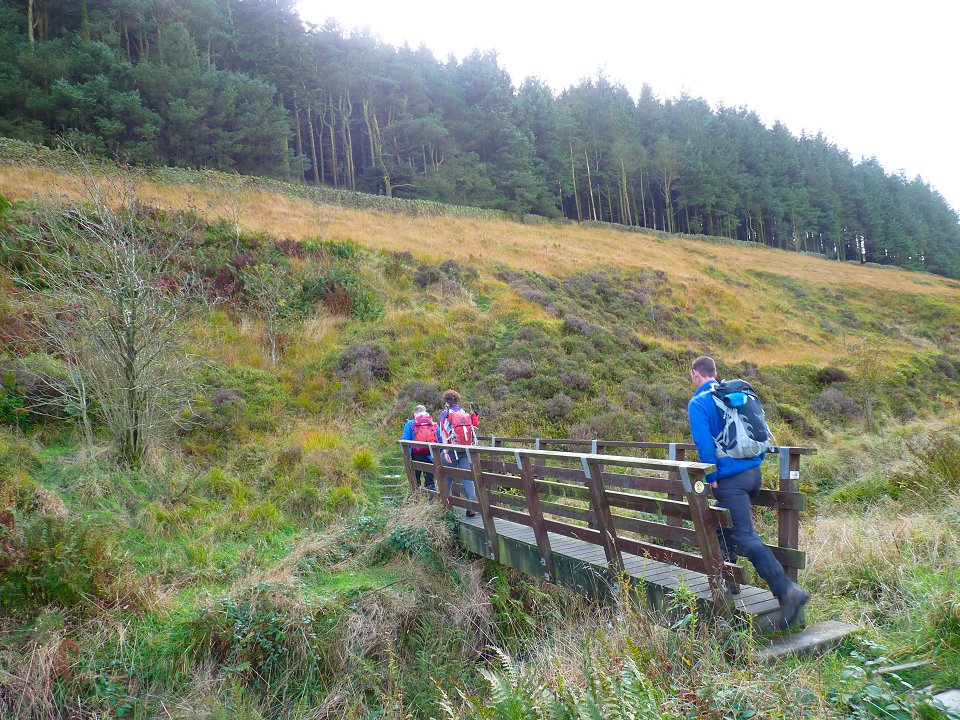 Crossing the little bridge before the climb through Fell wood.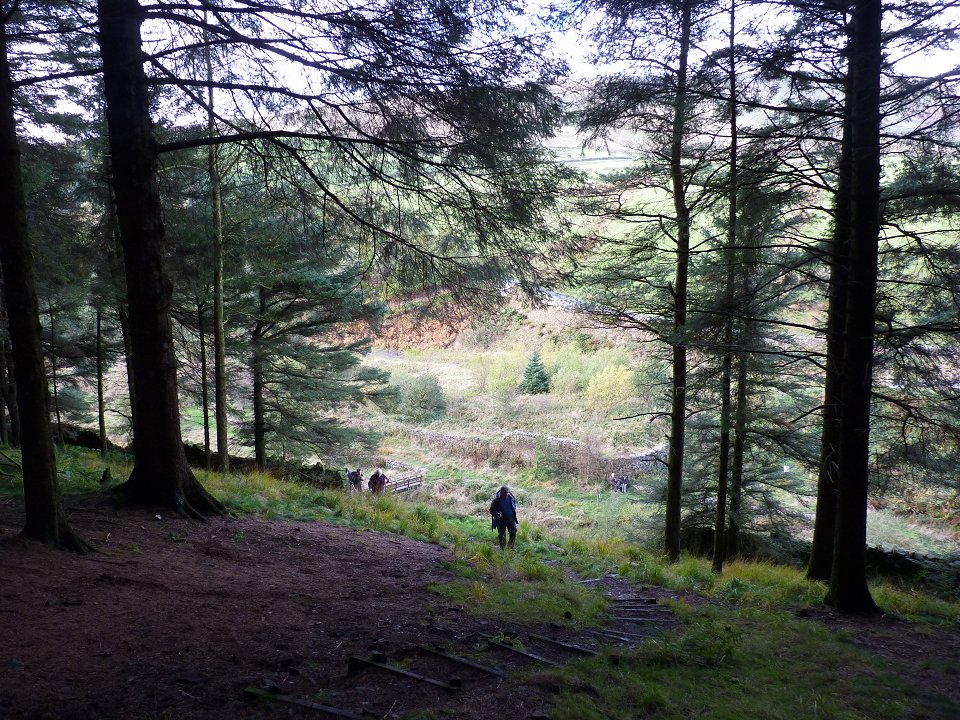 Looking back down the steep pitched path.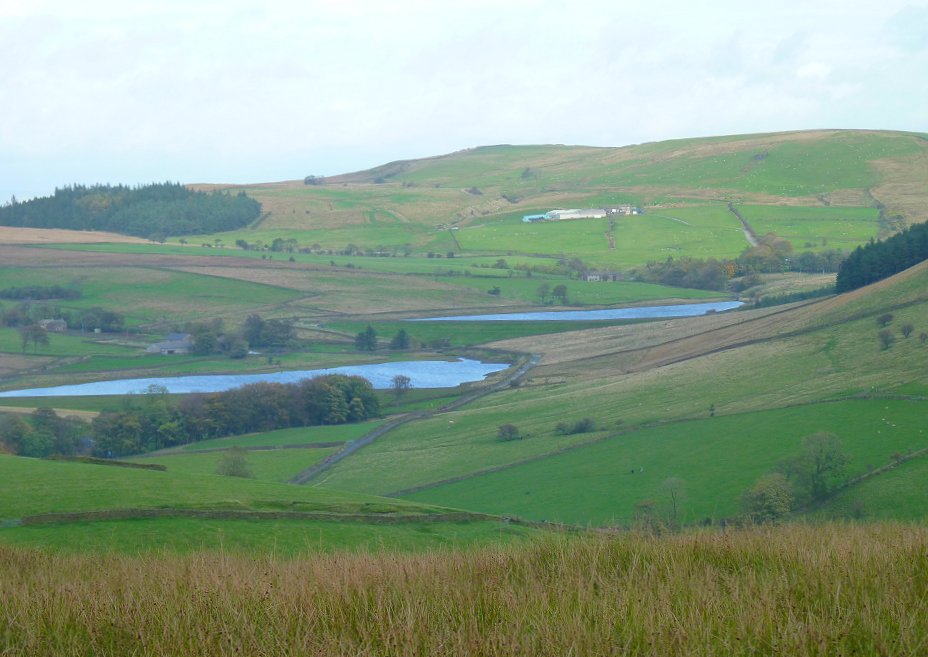 Black Moss reservoirs from where the path leaves the wood.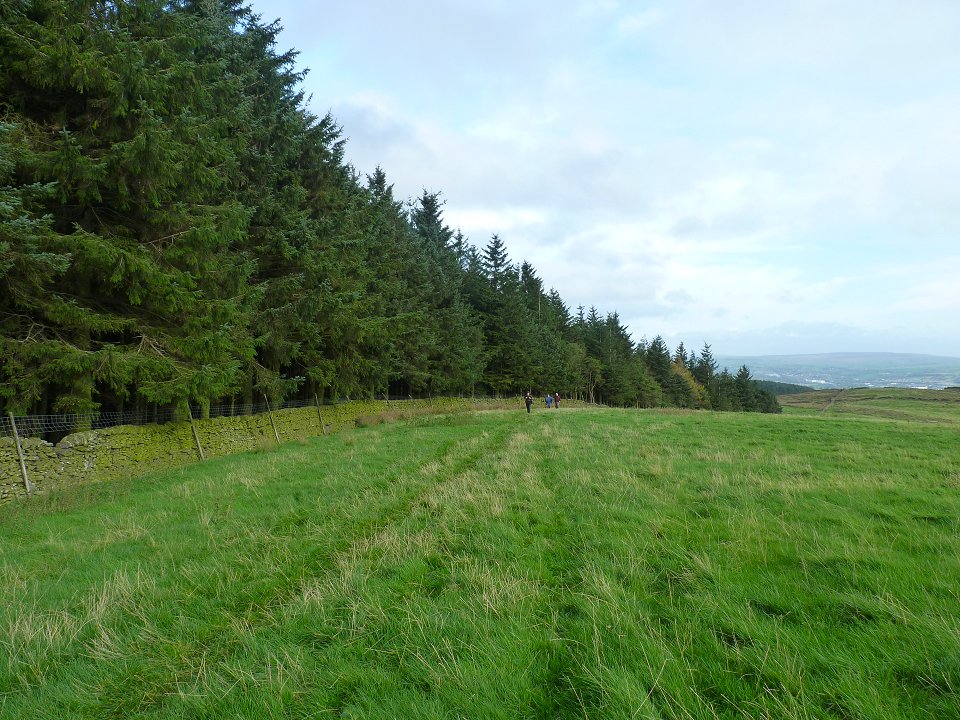 Climbing up past Fell Wood.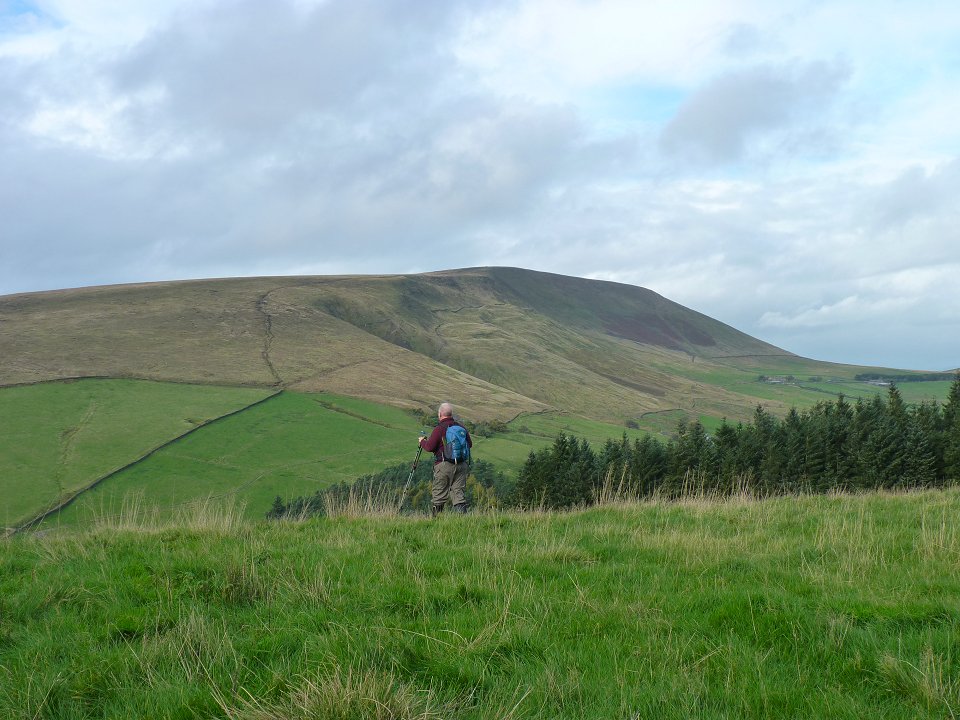 Looking back across to Pendle Hill.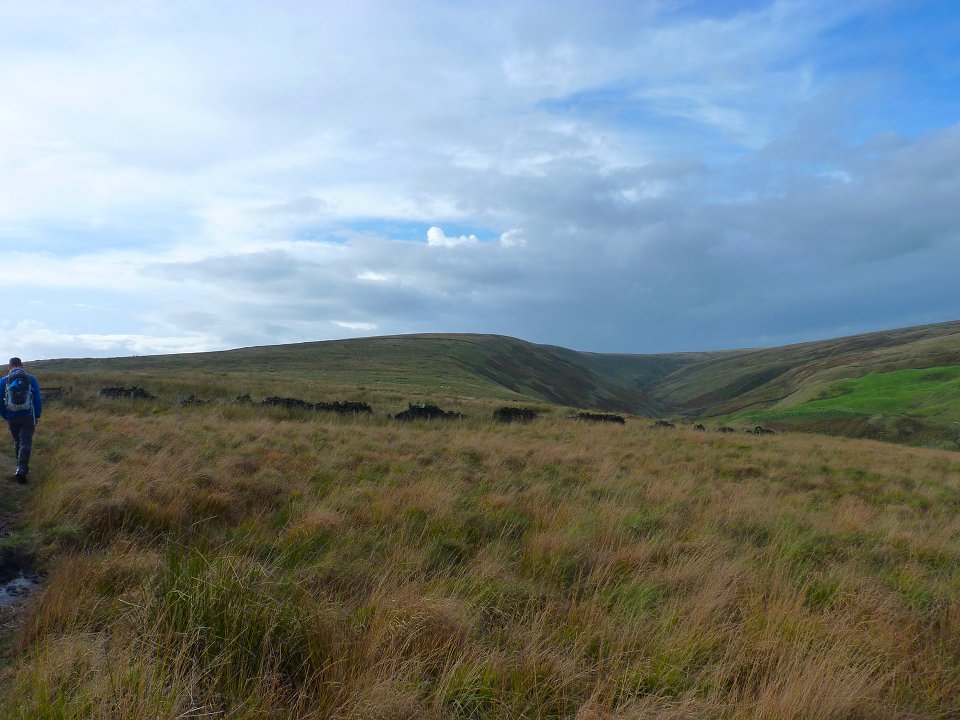 We then headed for Spence Moor which was a bit of a slog due to the very boggy ground.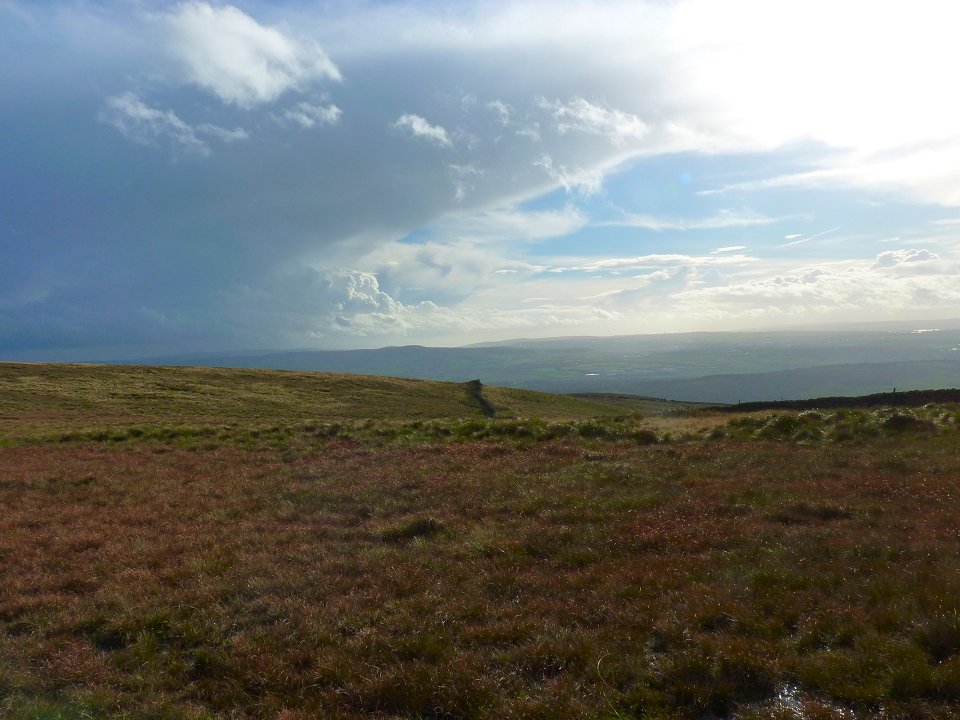 To be absolutely honest I cant remember which direction this is but I think I was looking back southward to Winter Hill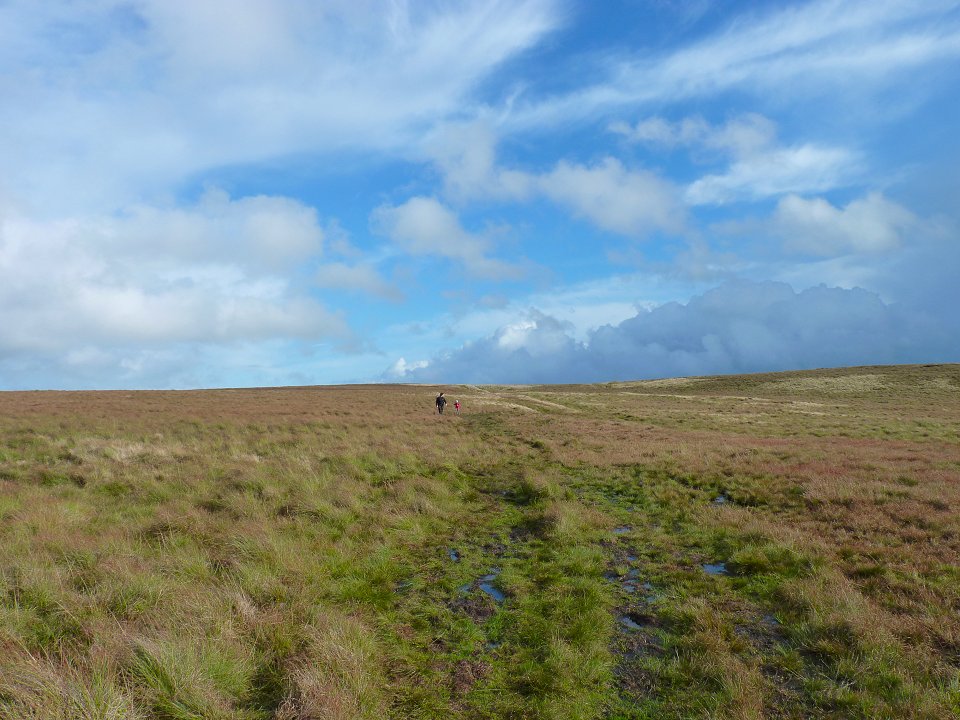 One of the fearsome bogs on Spence Moor.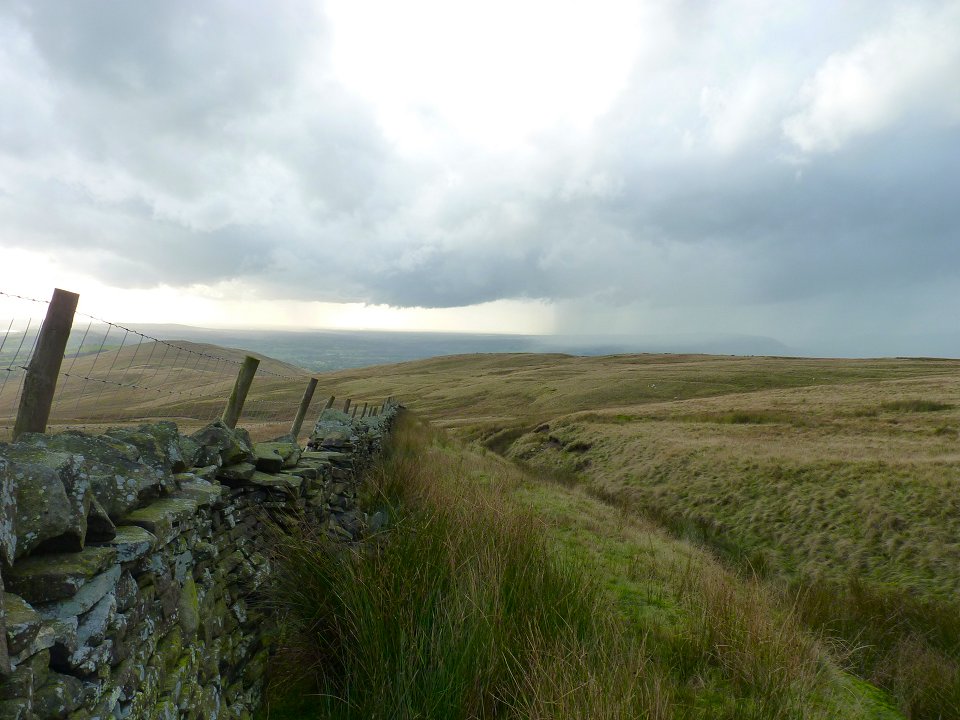 Heading down we were relieved when this storm passed by us.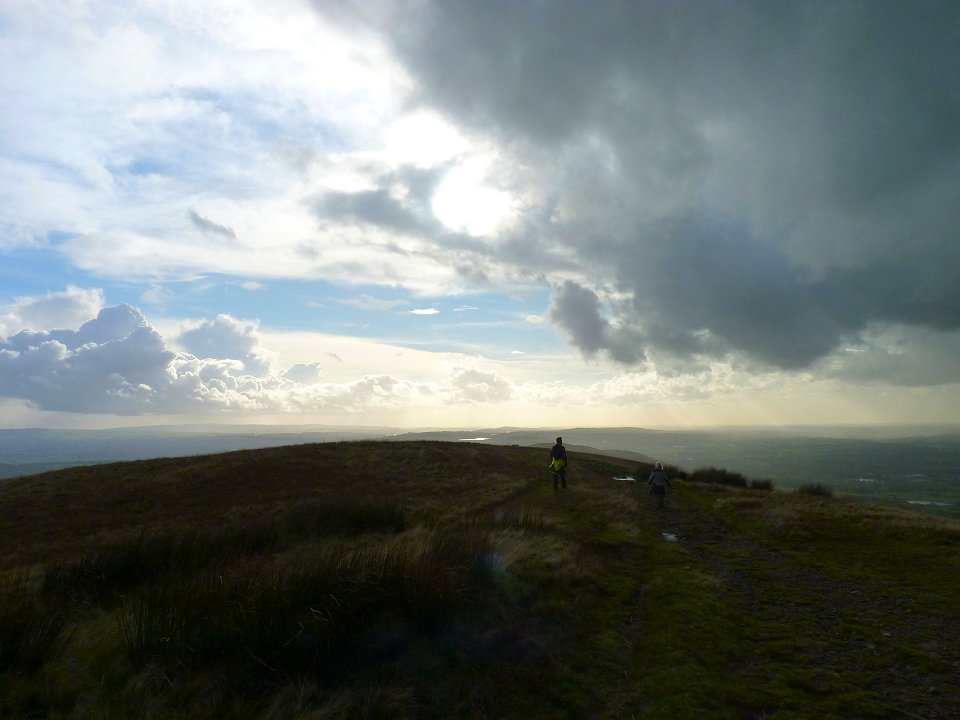 The tail end of the stormy weather moves away and apart from a few minutes of light rain as we neared Barley we stayed dry.
Thanks to Mark for organizing the walk and to my fellow walkers who made for a great day out.
Last walk - Crinkle Crags Next walk - Great Gable