WWW.KARLSWALKS.CO.UK
PICTURES AND TRIP REPORTS FROM MY WALKS IN THE ENGLISH LAKE DISTRICT
---
Orrest Head and the Great Gable remembrance service
9th and 10th November 2013
Route - Saturday - A591 - Common Wood - Orrest Head - A591
Sunday - Honister - Drum House - Moses Trod - Green Gable - Windy Gap - Great Gable - Breast Route - Styhead - Seathwaite
I have never attended the remembrance service on Great Gable so when Sue asked if I would like to go I agreed and on Saturday we made our way to Borrowdale youth hostel
We had intended to go for a small walk when we arrived in Borrowdale but unfortunately an accident on the motorway caused long delays so we decided to visit Orrest Head as we were passing.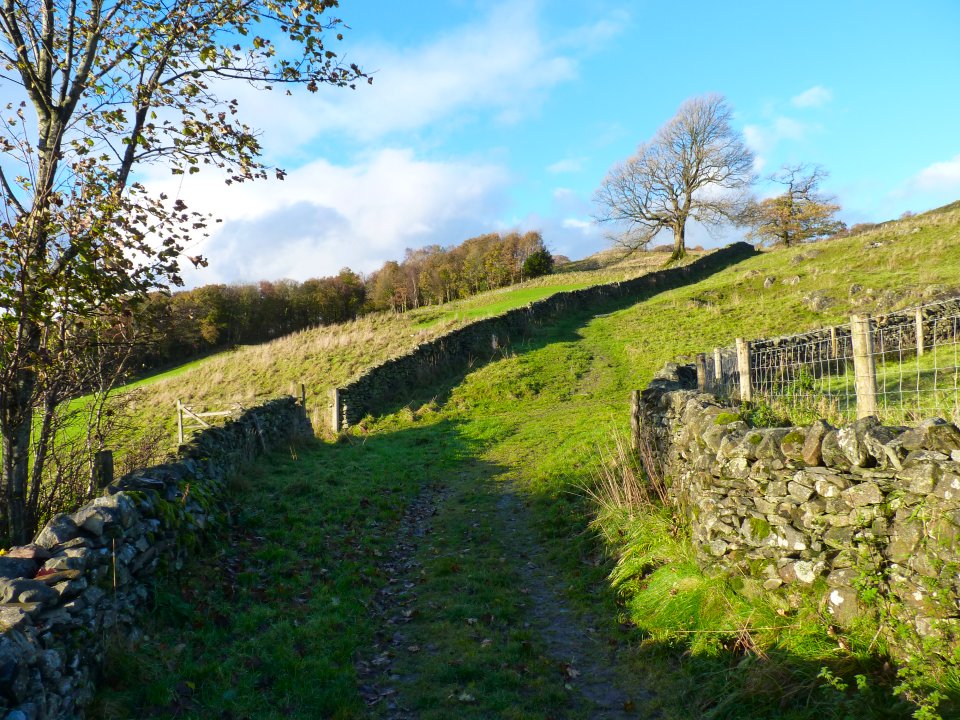 Heading up towards Common Wood from the lay-by on the A591.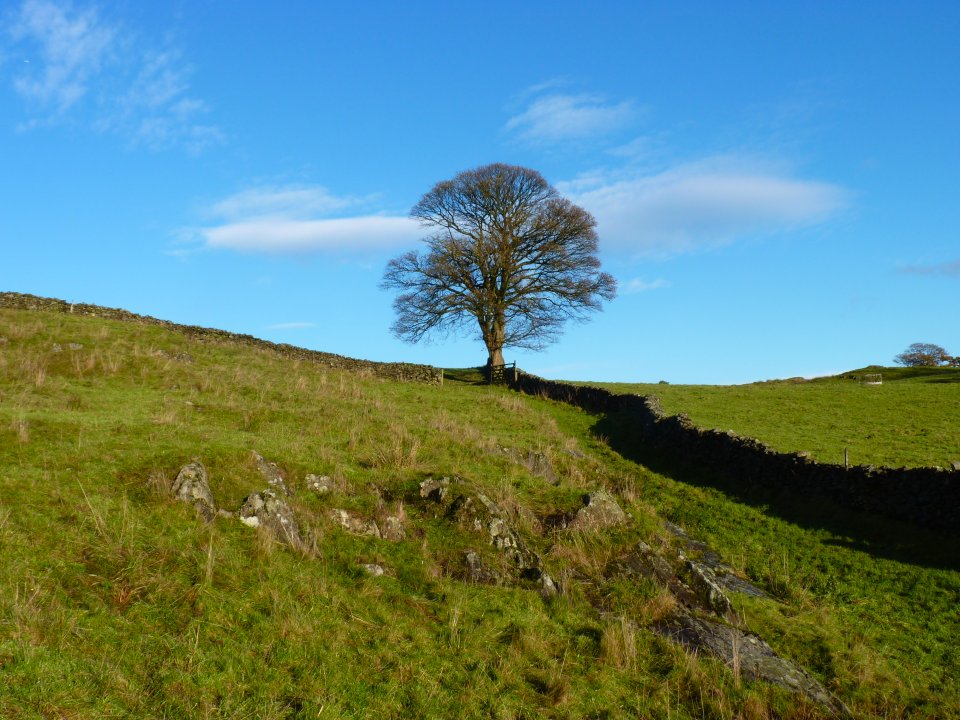 From this picture you would think the weather was lovely but .about 15 minutes before it had been hail stoning and about an hour later it was sleeting.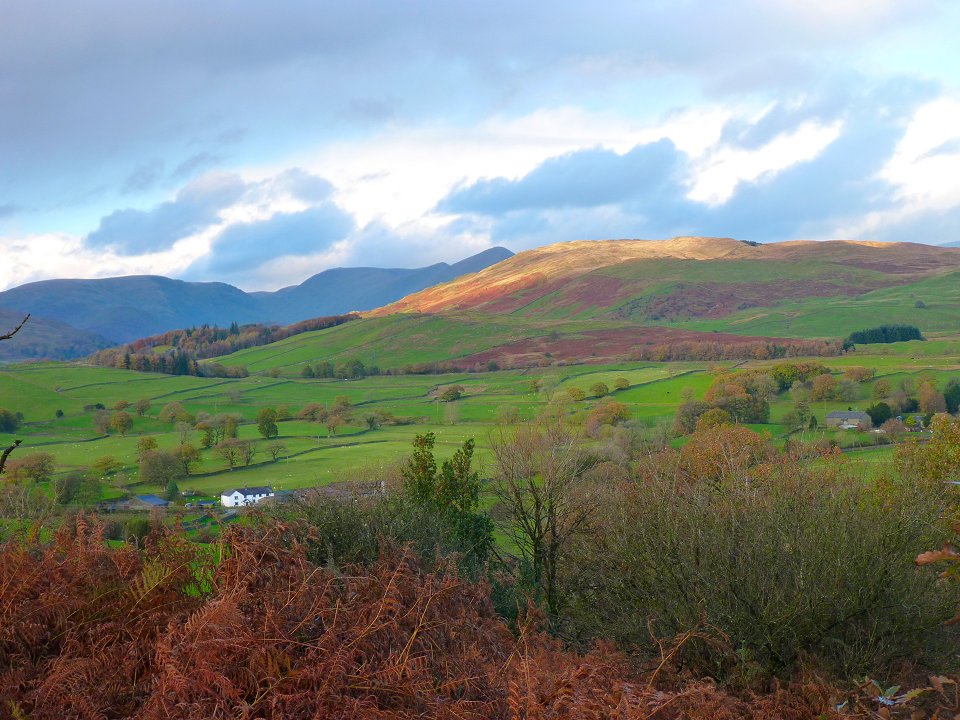 Looking over Sour Howes and Sallows to the Ill Bell ridge.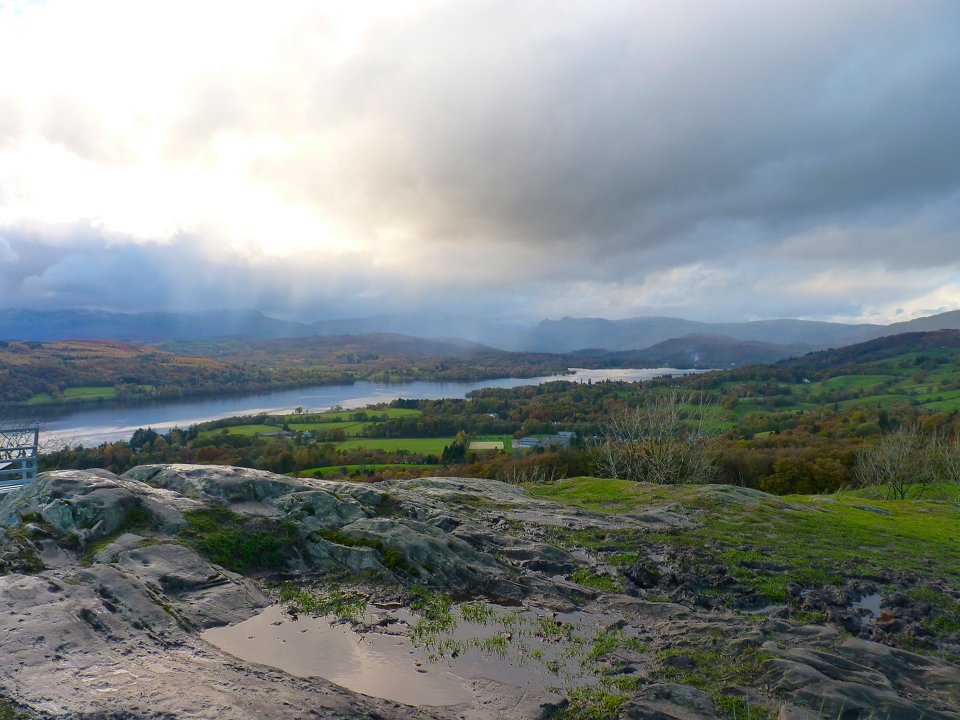 Band of rain coming down Windermere..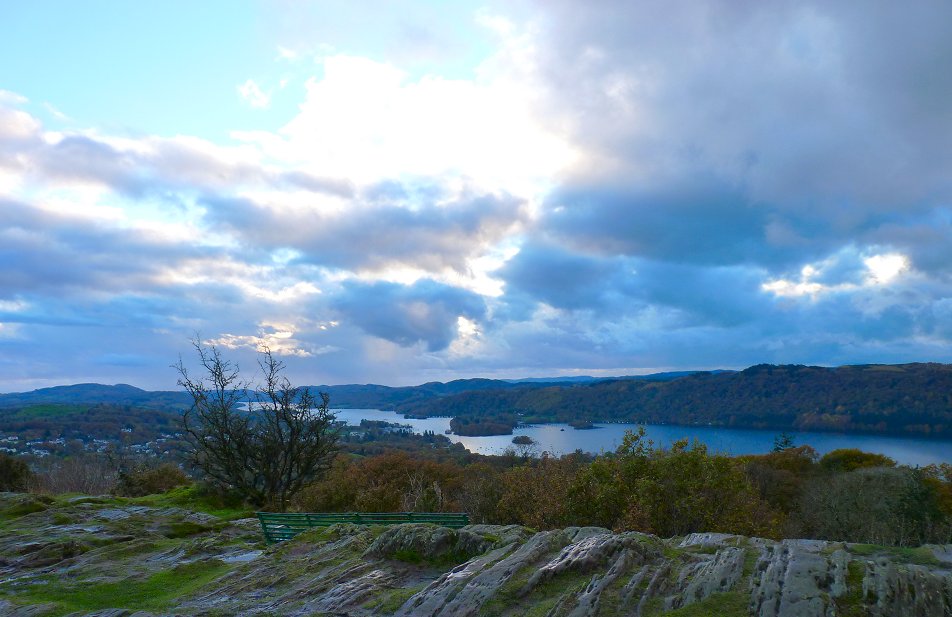 The view southwards down the lake.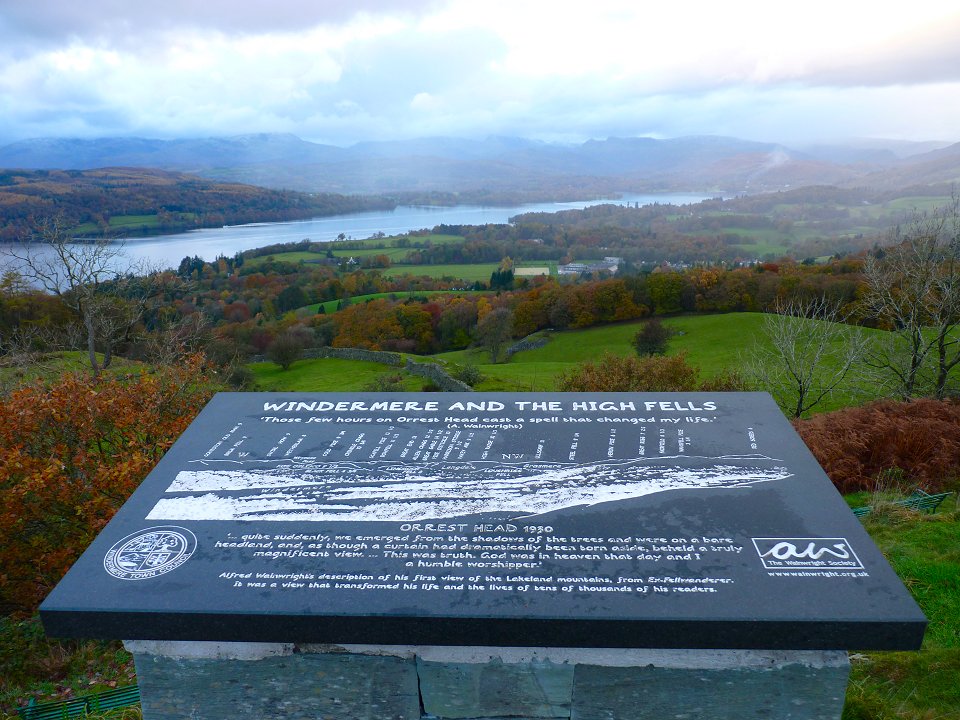 The new view finder and dedication to Alfred Wainwright. Provided by the members of the Wainwright Society
After a bit of gear shopping in Ambleside (Sue not me) we made our way to Borrowdale. the next day we parked up at Honister and set of up the old tramway.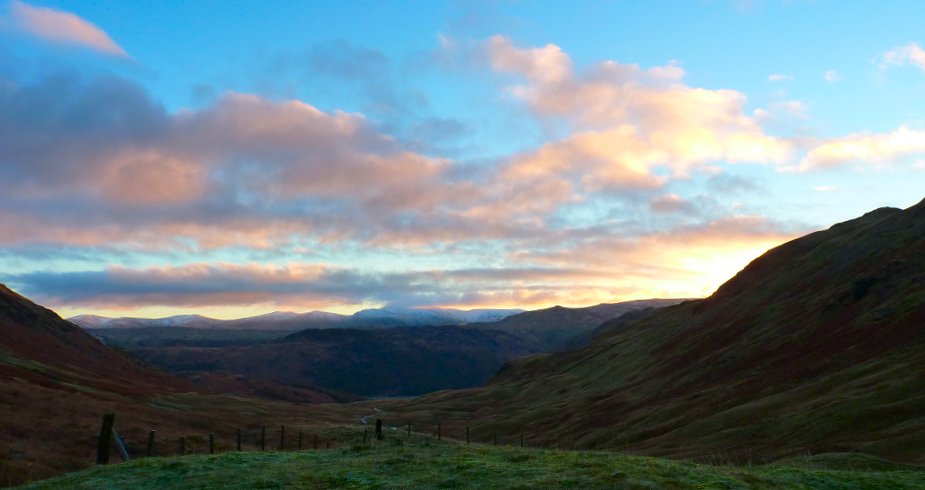 Early morning sky from Honister. The weather was set to be super today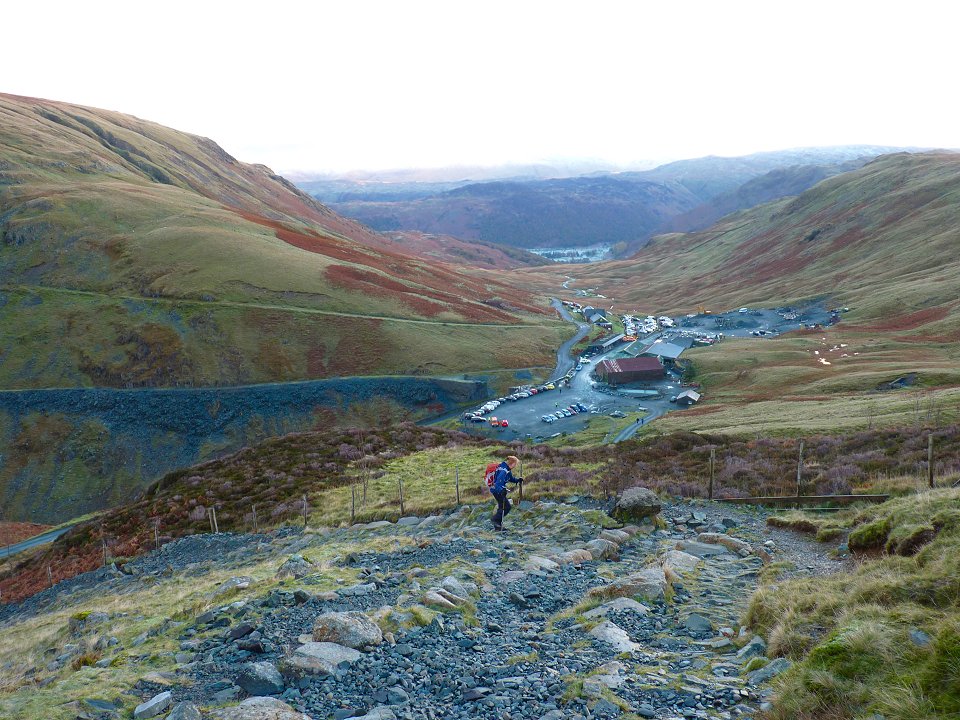 The view back down over the slate mine and youth hostel from the start of the tramway.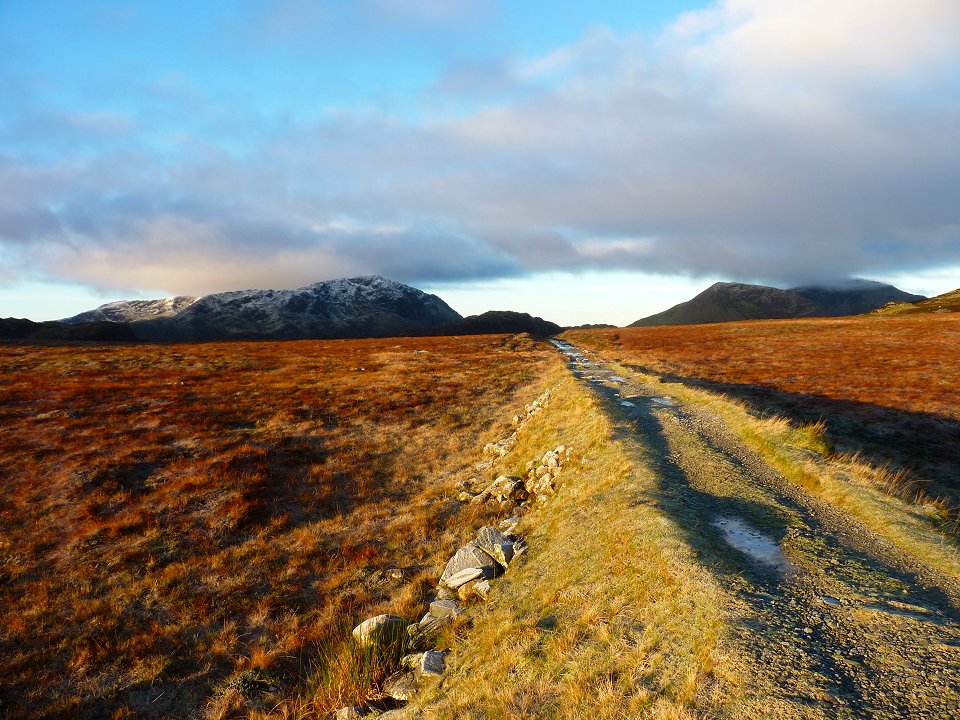 The tramway carries on over and down to Dubs quarry. Haystacks is the small dark fell in the centre. Pillar is on the left and the High Stile ridge is on the right. We turn left here and head along Moses Trod.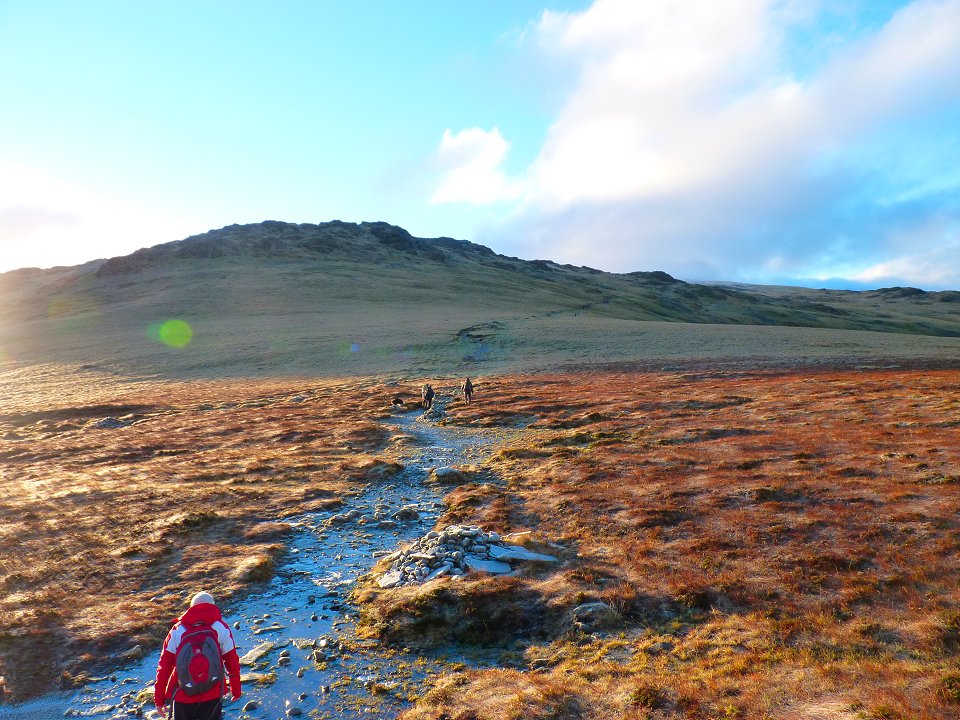 Our path can be seen snaking across the fellside. Grey Knotts in the background..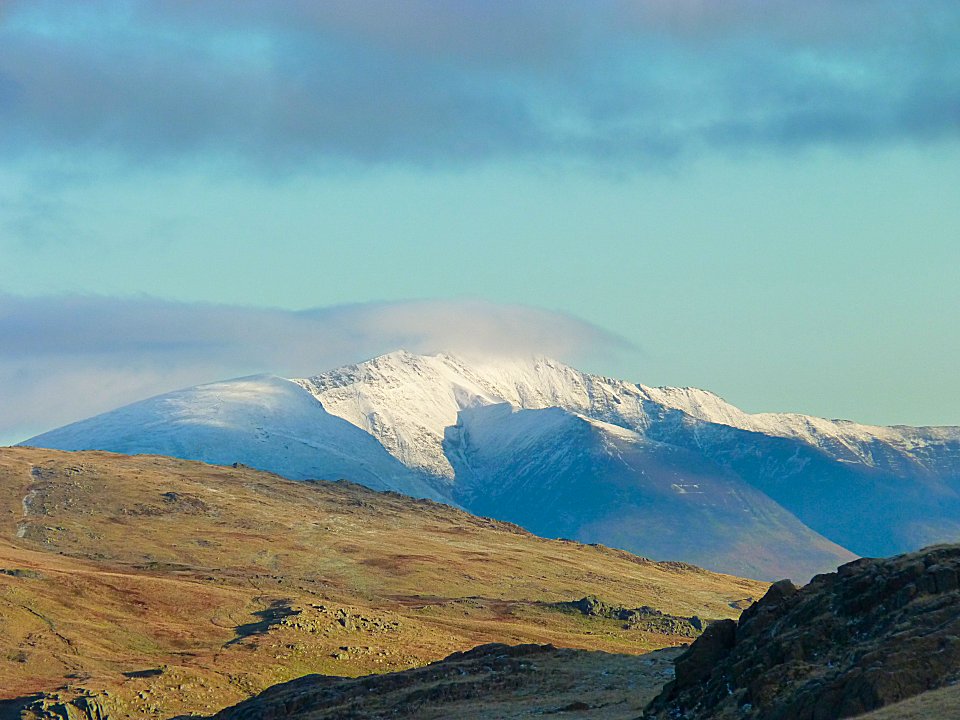 An Alpine looking Blencathra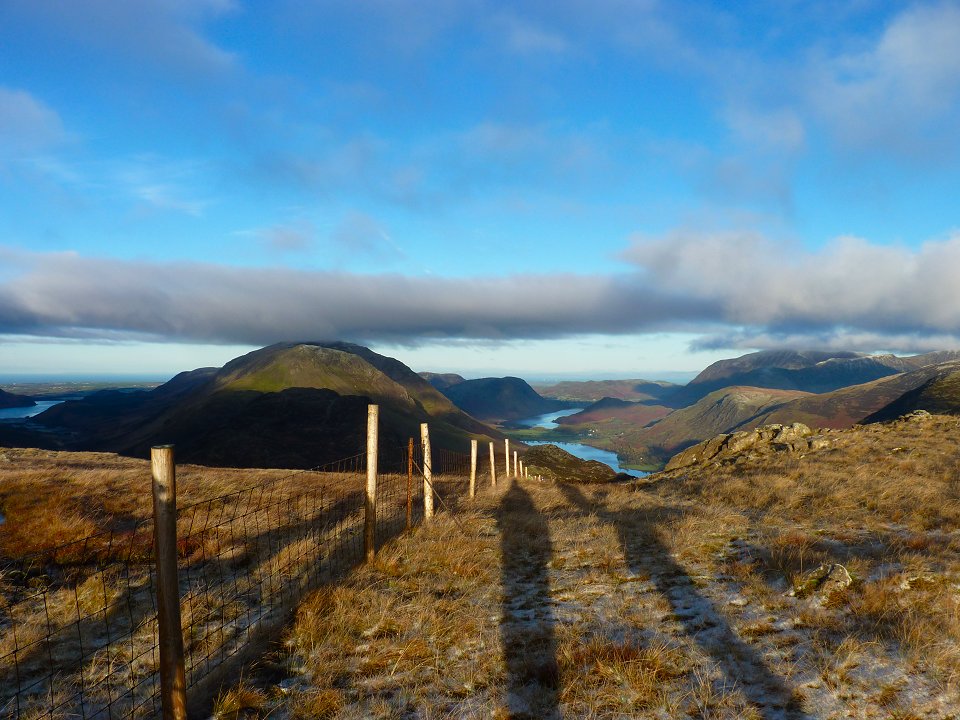 Looking down Buttermere and Crummock Water on the right with Ennerdale water on the other side of the High Stile ridge.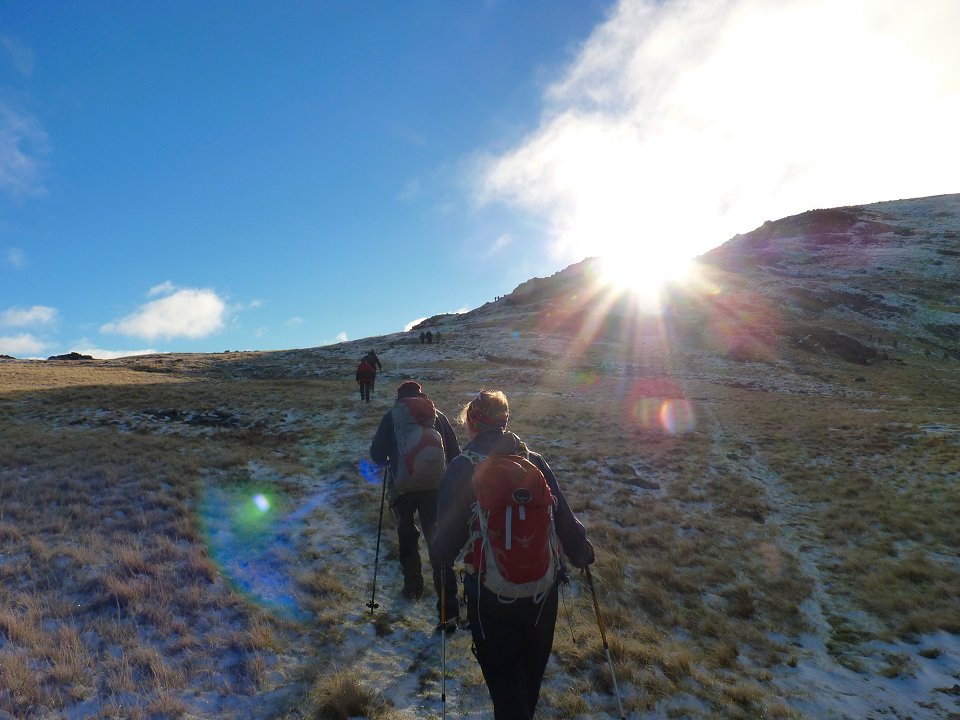 Climbing to Green Gable and the sun..
Although it meant we lost the views the mist swirling in made for very dramatic skies..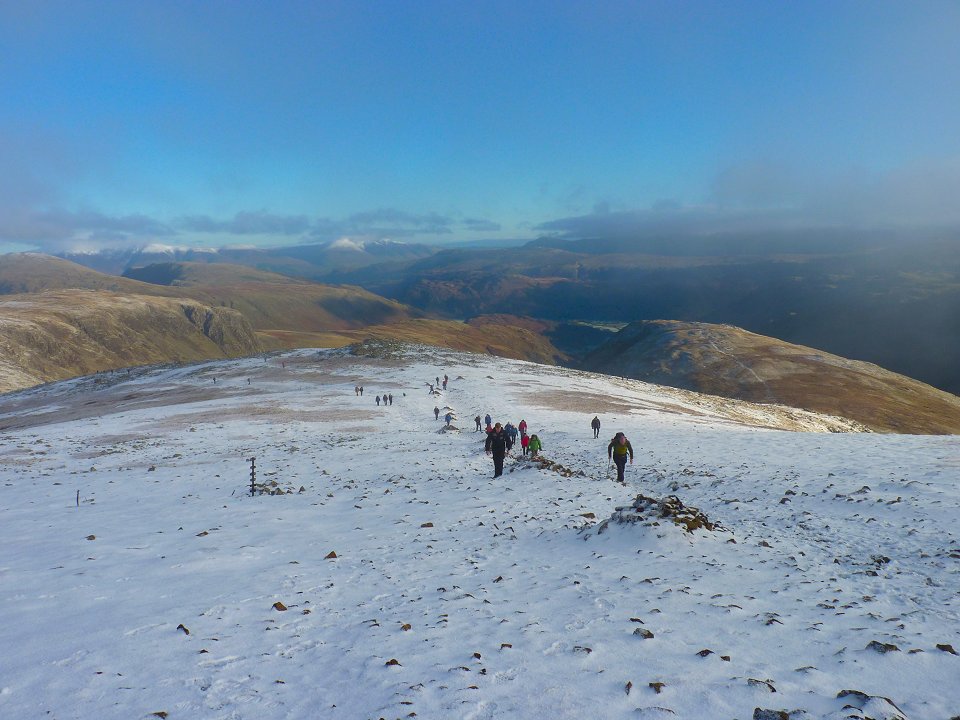 Looking back down from Green gable.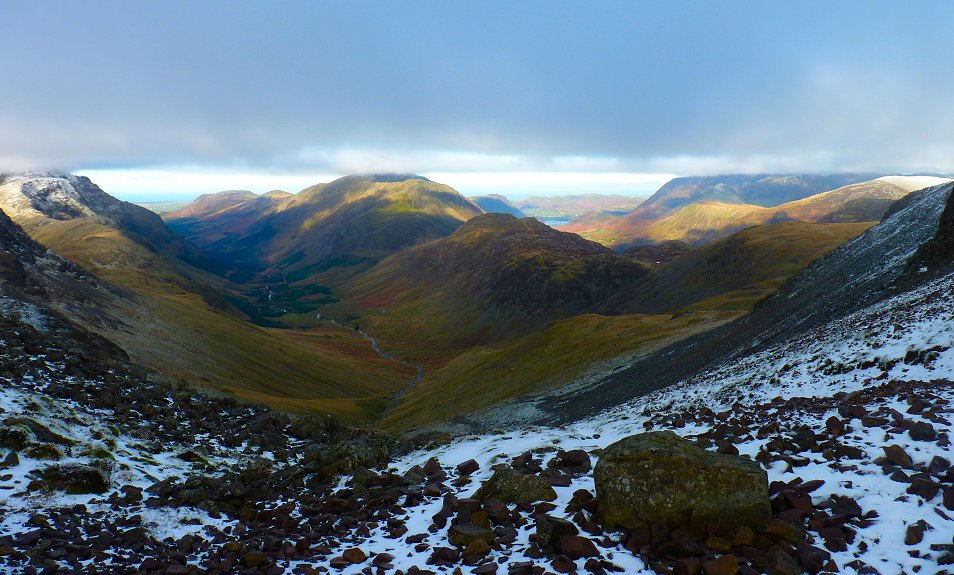 Ennerdale from Windy Gap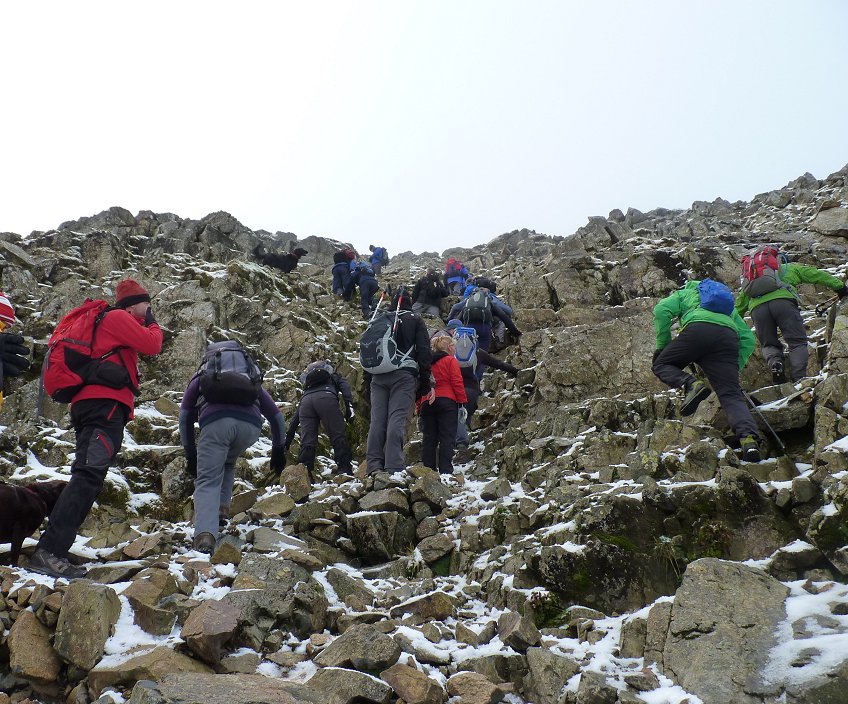 The climb up from Windy Gap was quite tricky in places as the snow was being compacted by so many pairs of boots.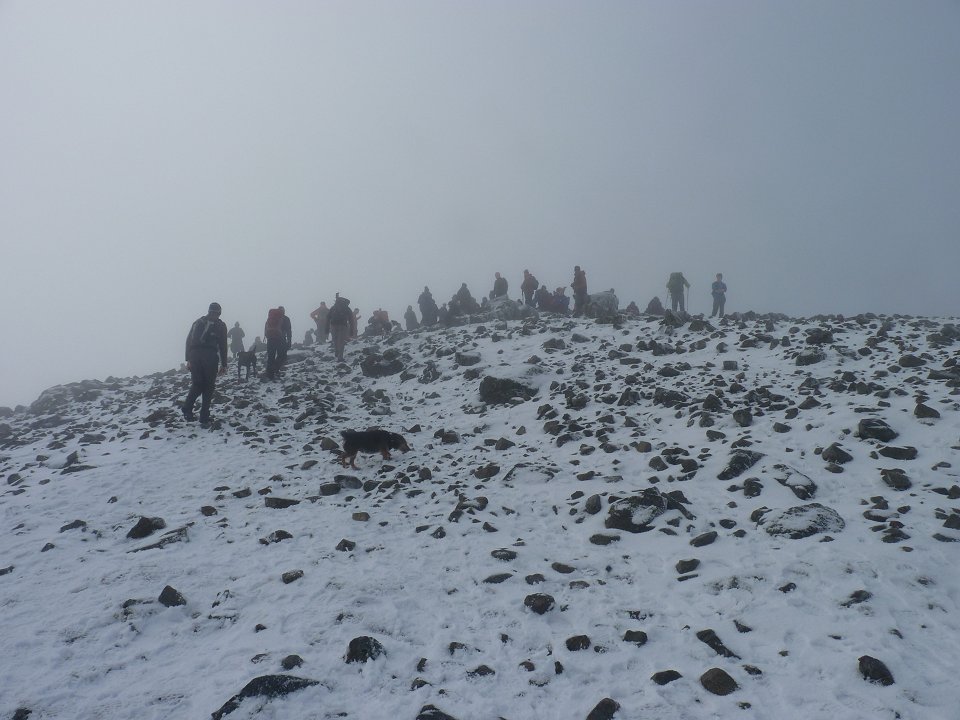 Nearly at the top now. We met Anne and her partner along with a few other friends. We decided that we didn't fancy the descent back down to Windy Gap so we decided to go down the breast route and then back to Seathwaite from where Anne kindly offered to drive us back up to Sue's car at Honister
The service was very moving and the two minute silence was impeccably observed.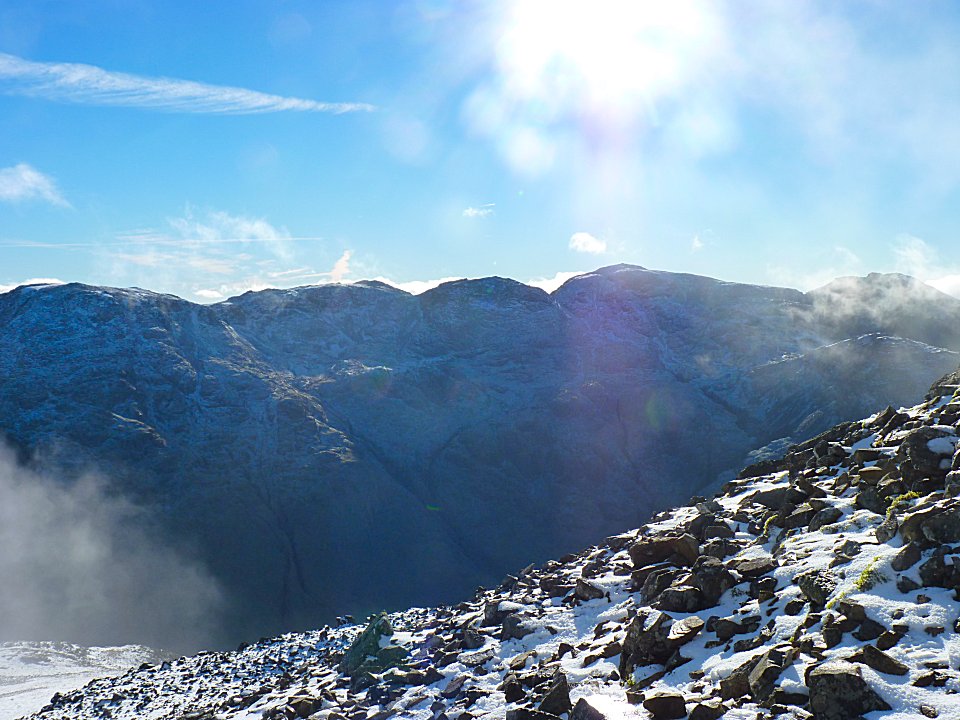 After the service we wandered over to the Westmorland Cairn but unfortunately there was no view but the sky cleared as we dropped down and the Scafell range looked lovely in the sunshine.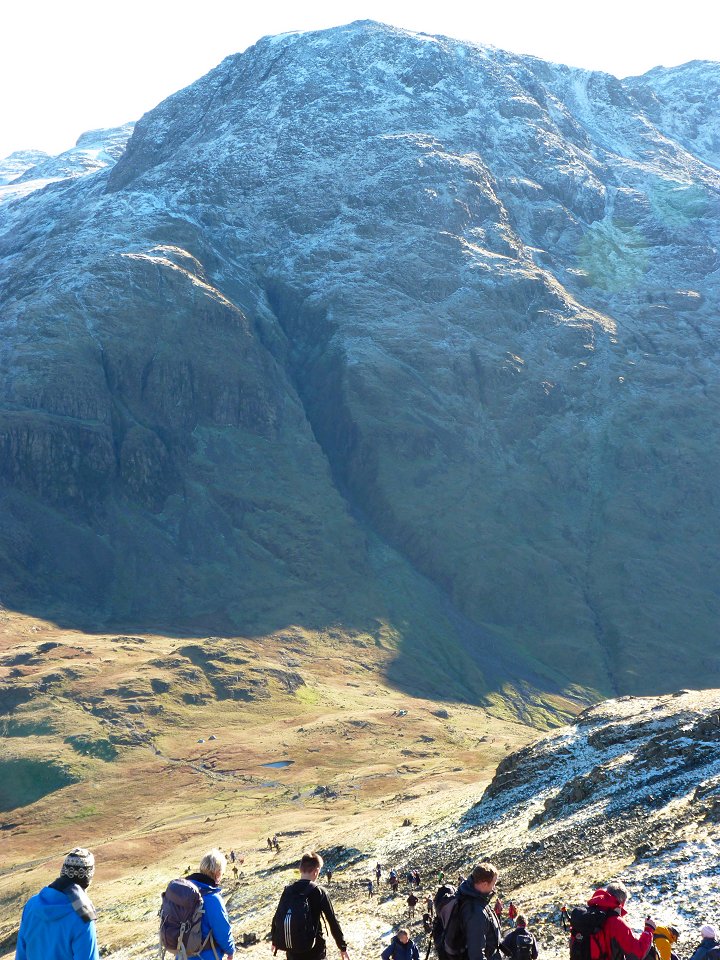 Skew Gill and Great End from the drop down.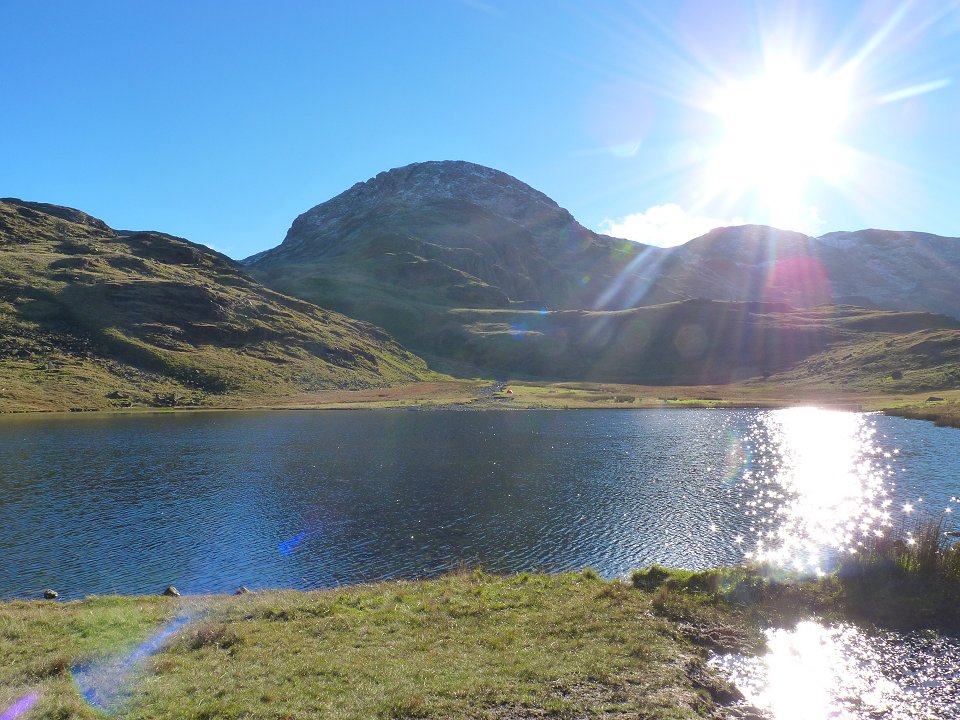 It's a lovely day at Styhead tarn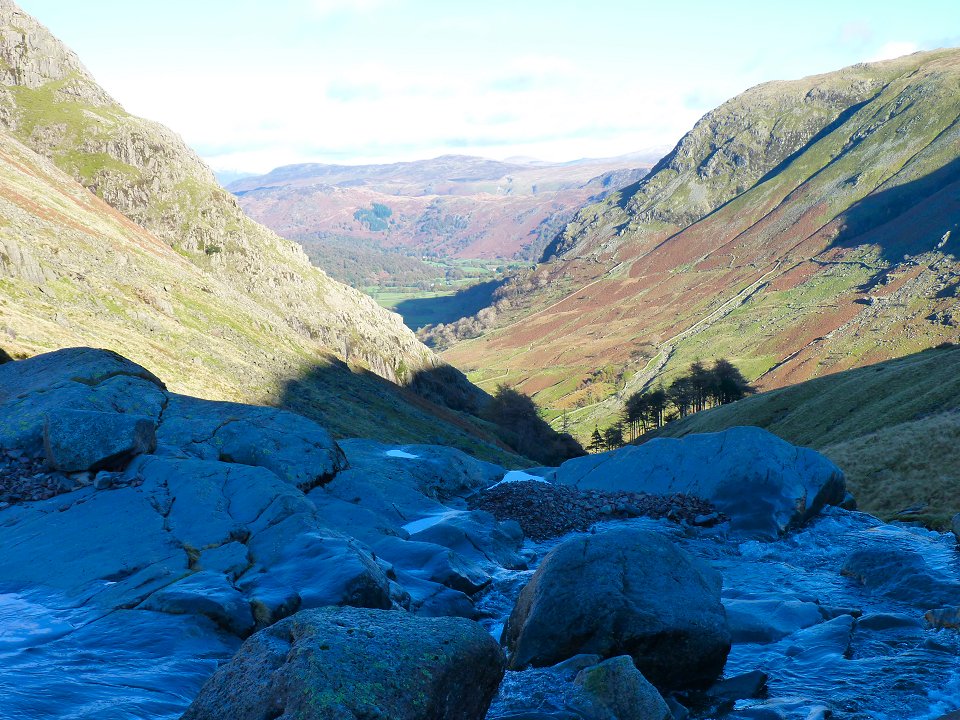 Looking down into Borrowdale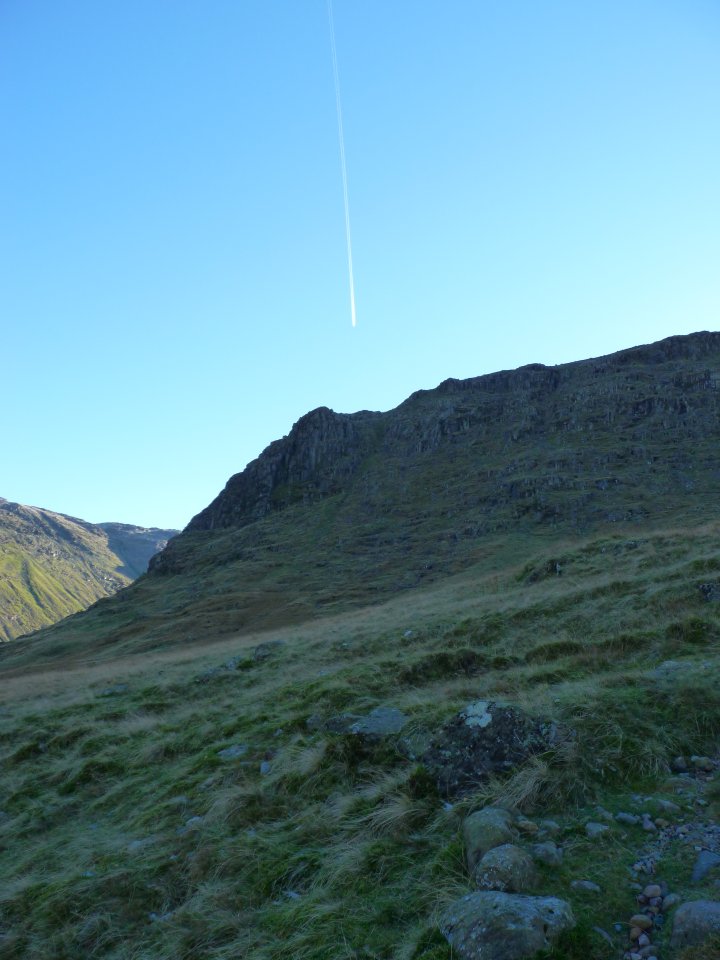 Seathwaite fell and a plane.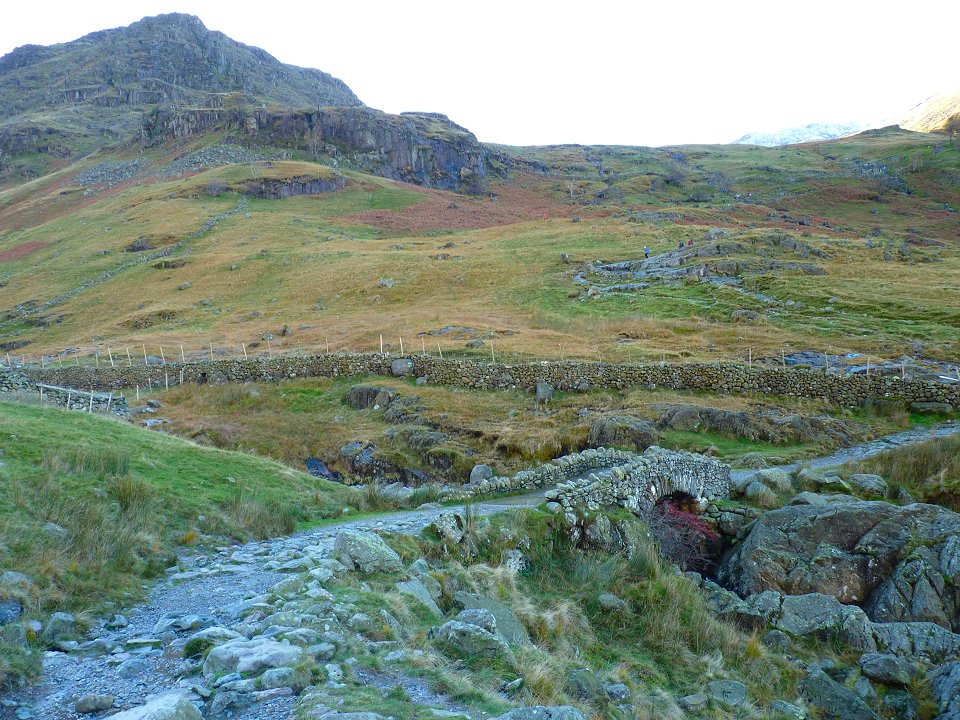 Stockley Bridge with Seathwaite fell behind.
Last walk -Pendle Hill Next walk - Blencathra