Pavey Ark via Jack's Rake
14th September 2013
Route - Stickle barn - Miller Crag - Stickle Tarn - Jack's Rake - Pavey Ark - Harrison Stickle - Thorn Crag - Stickle Barn ( about 4.5 miles 2550 ft ascent)
Today was the day when I finally got round to climbing Pavey Ark by Jack's Rake. For one reason or another I had put it off for years but when April said she would like some company on her climb of the rake I jumped at the chance.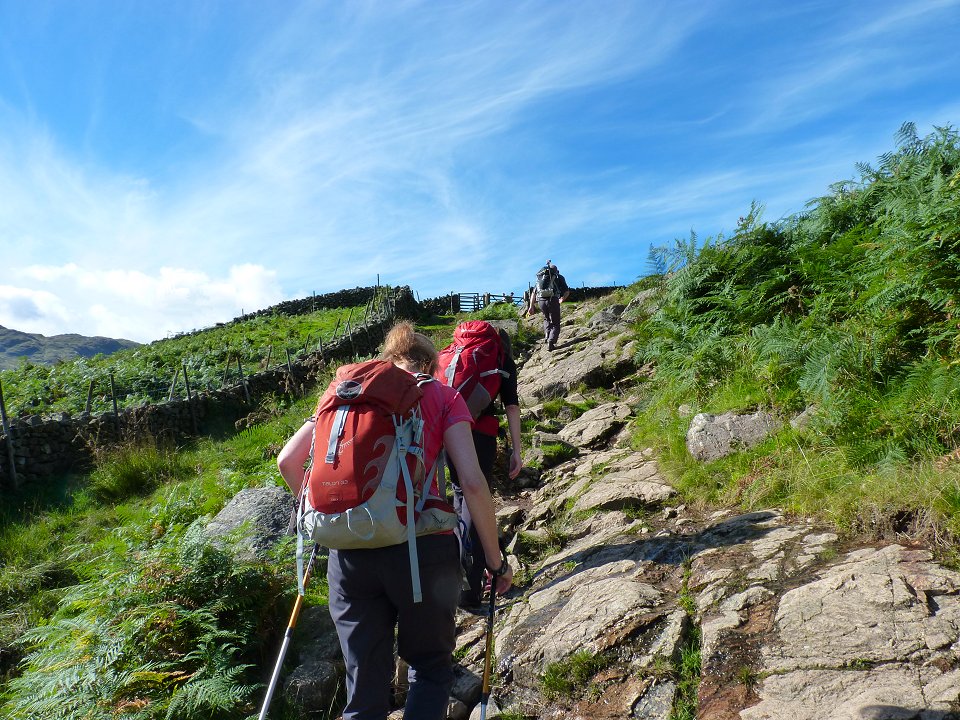 Off we go on a beautiful day. April was joined by her mate Beefy who I had not met before and Sue came along as well .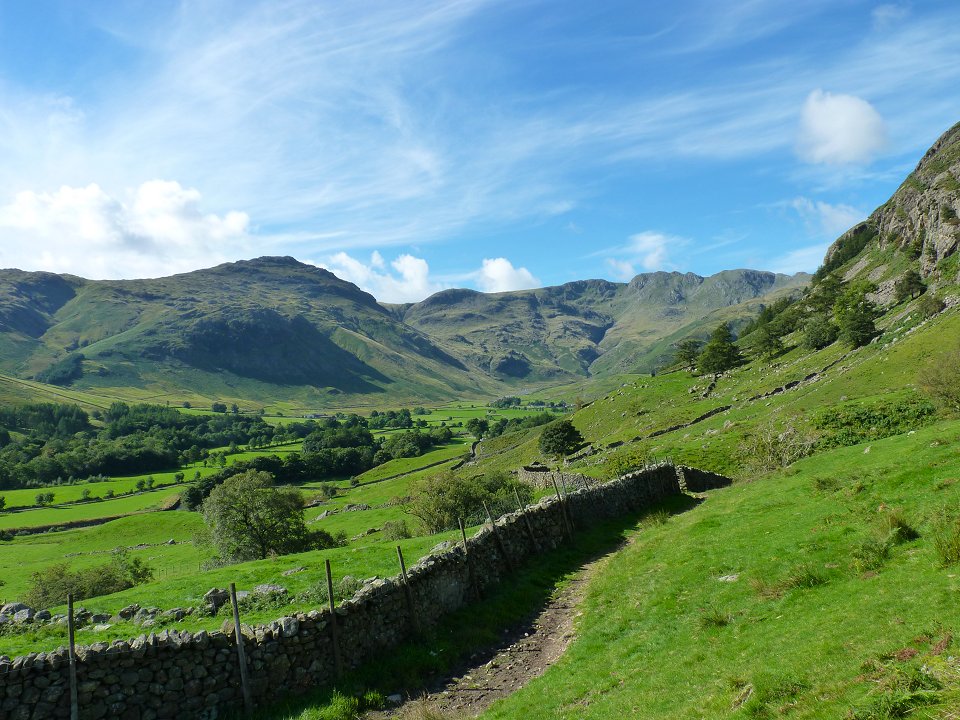 A lovely valley on a lovely day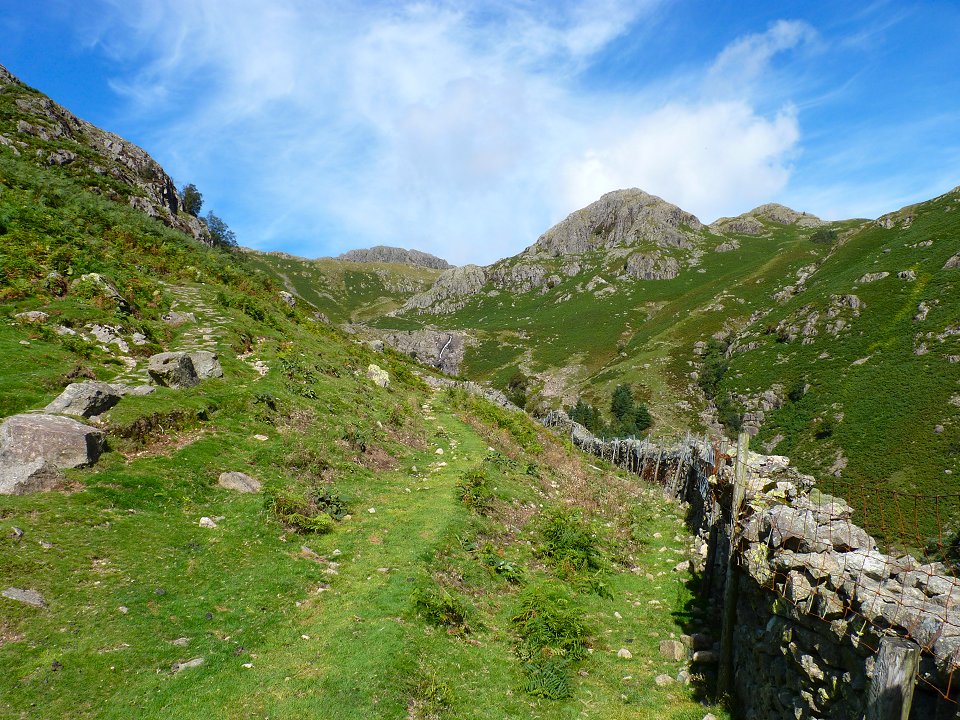 I have been to Stickle tarn numerous times but have never climbed by this path which avoided the usual plod on the pitched path by the stream and also gives better views.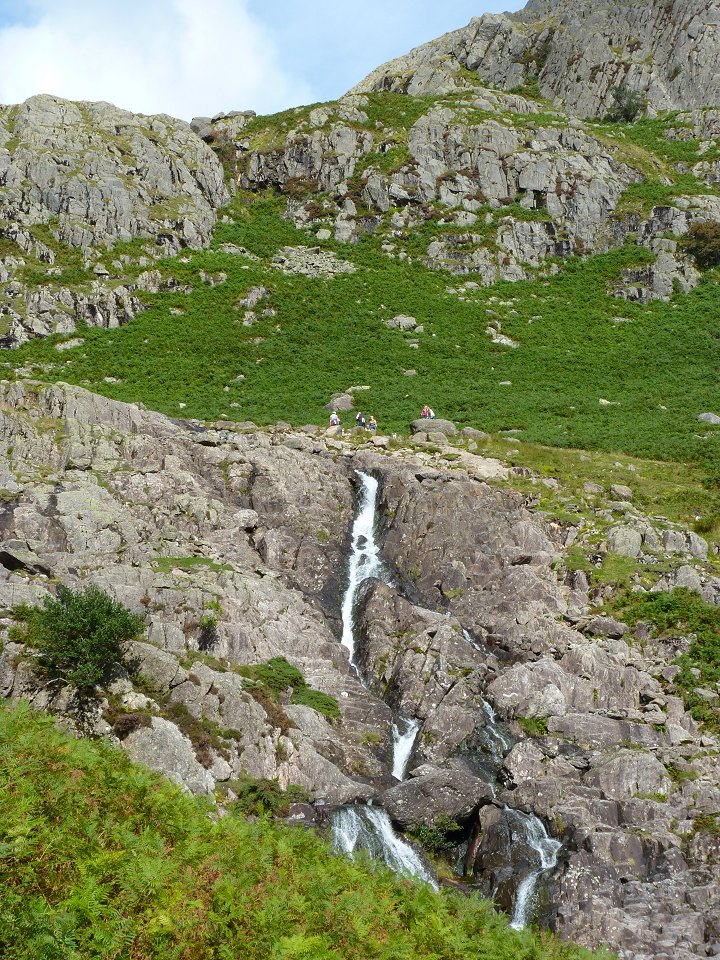 Looking over to the waterfall about half way up.
And looking down along Great Langdale.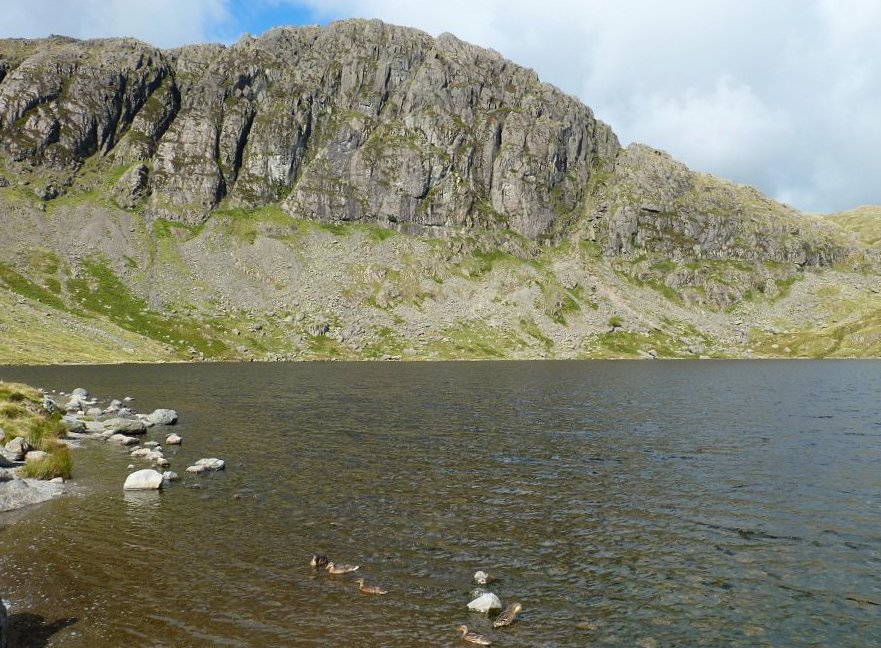 Stickle tarn with Pavey Ark behind.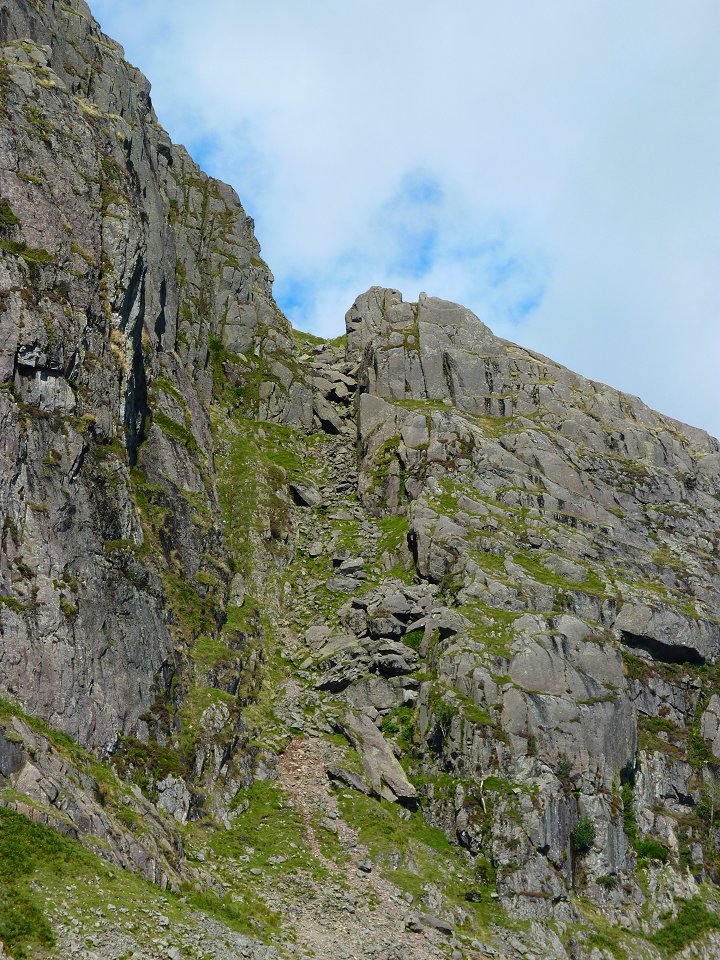 This is another way to climb up Pavey Ark. Easy gully which doesn't look very easy to me
No amount of persuasion would compel Sue to tackle the rake so she set of up the path between Pavey Ark and Harrison Stickle and would meet us at the top.
Stickle tarn from the path round to the rake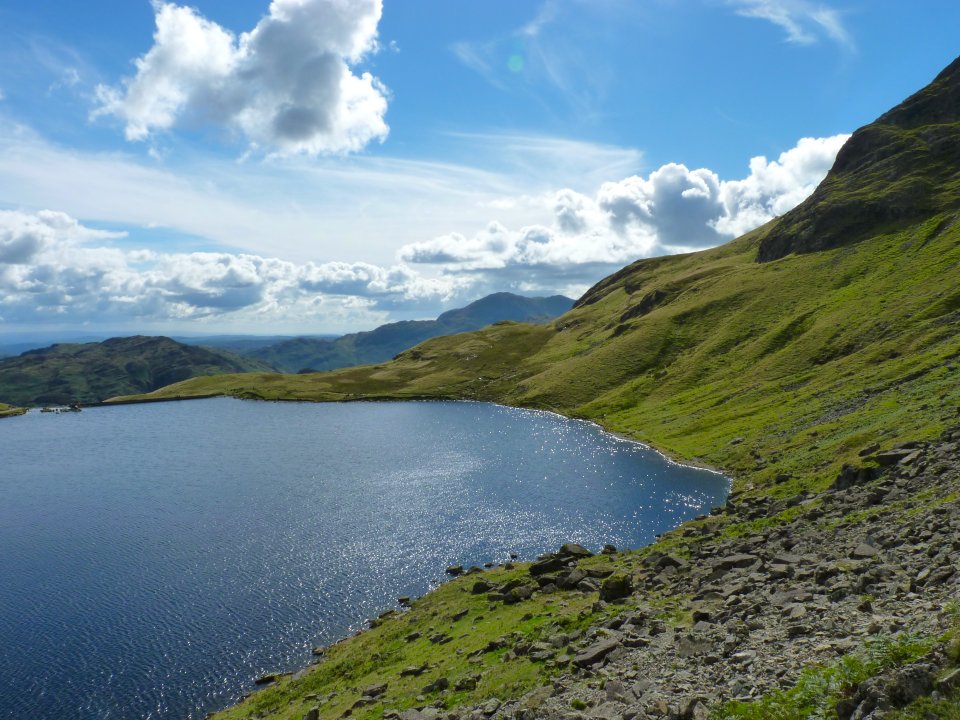 Near the bottom of the rake now.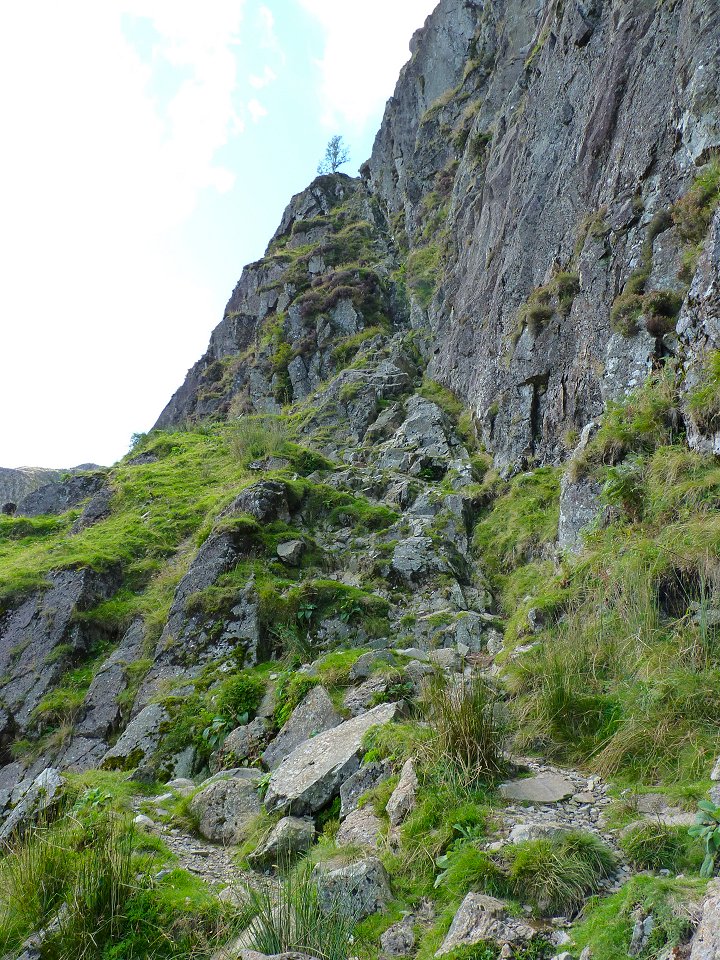 Looking up the rake. No time to turn back now.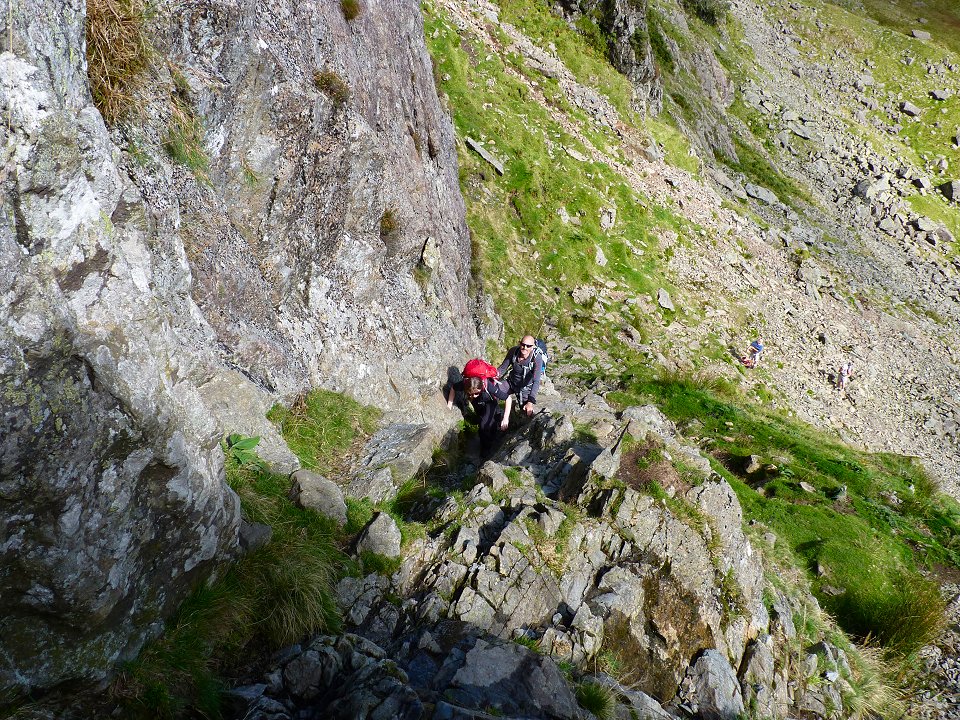 April and Beefy follow me up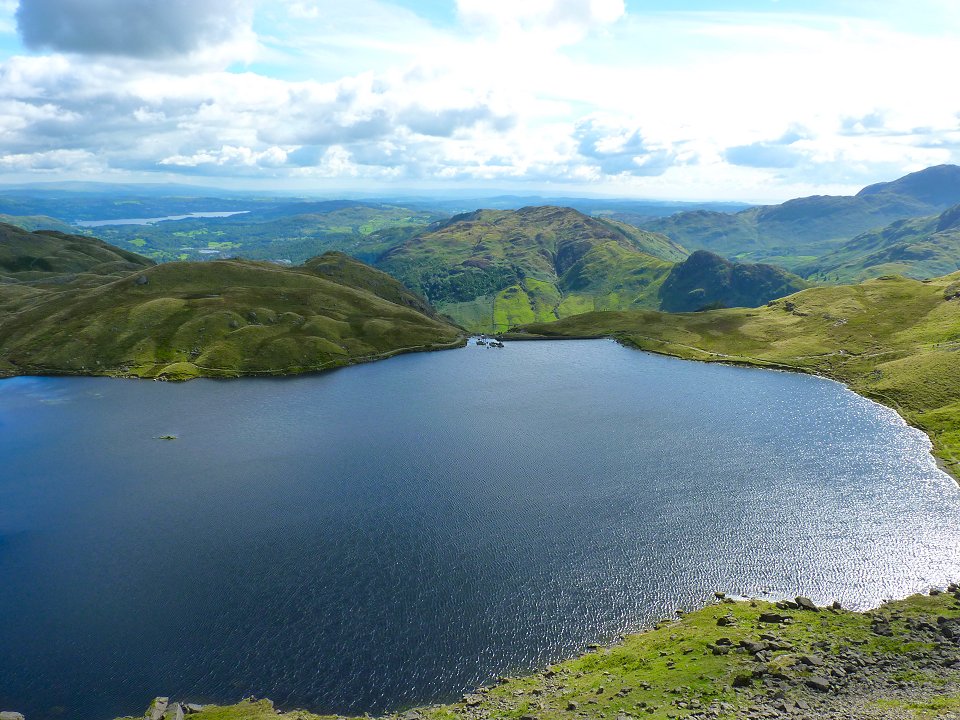 The view opens up as you climb. The air clarity was ver good today and the views were wide ranging.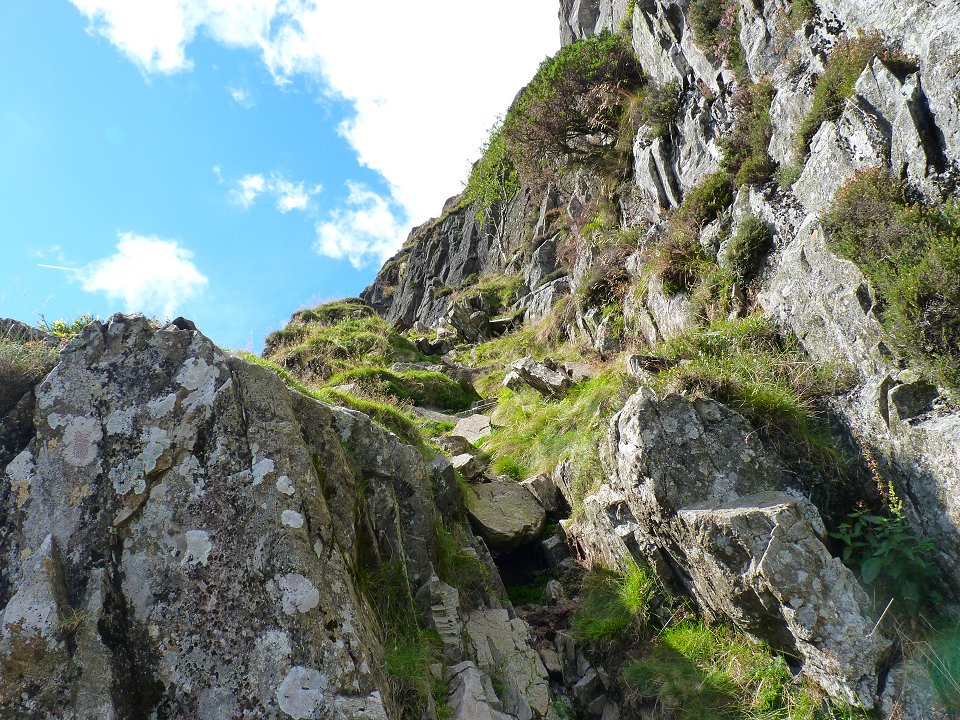 Onwards and upwards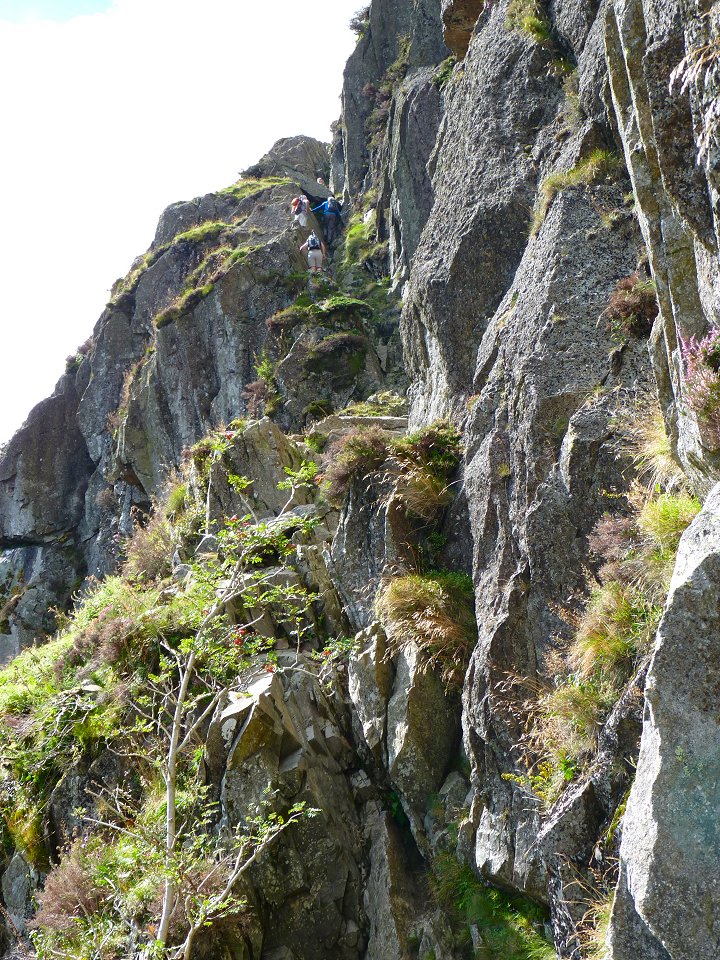 The rocks were a bit slimy in places but I found the rake to be more awkward than frightening, you have to climb and squeeze through some tight spots which snag on your rucksack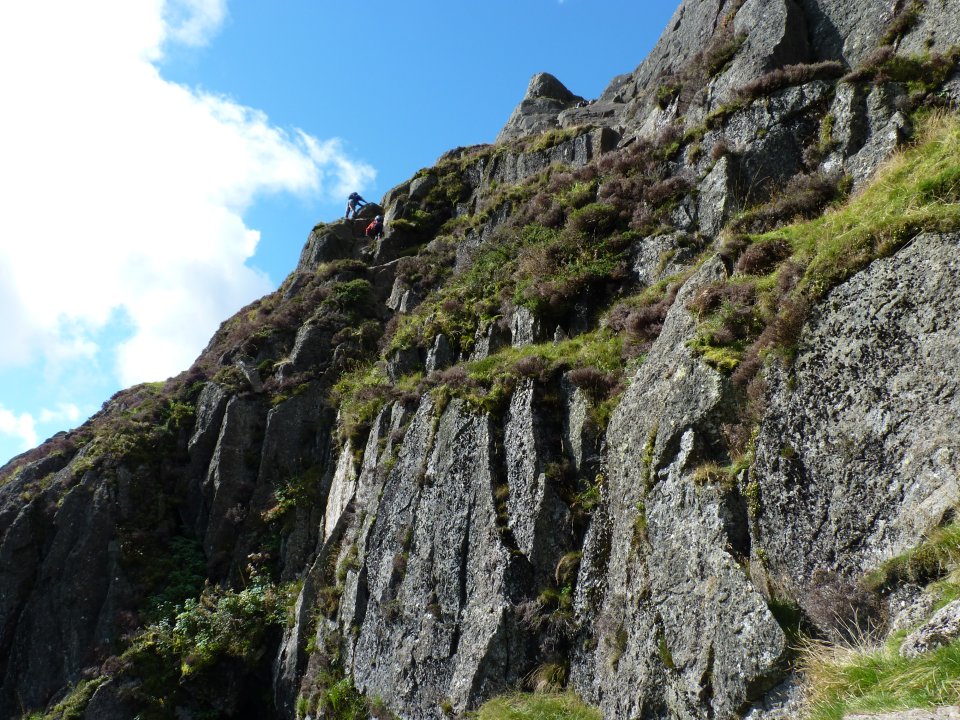 Nearly at the top now and the Pinnacle come into view. These heather terraces gave me the most feeling of exposure. The route up to the top is a bit of a make it up as you go along as there are a few different ways.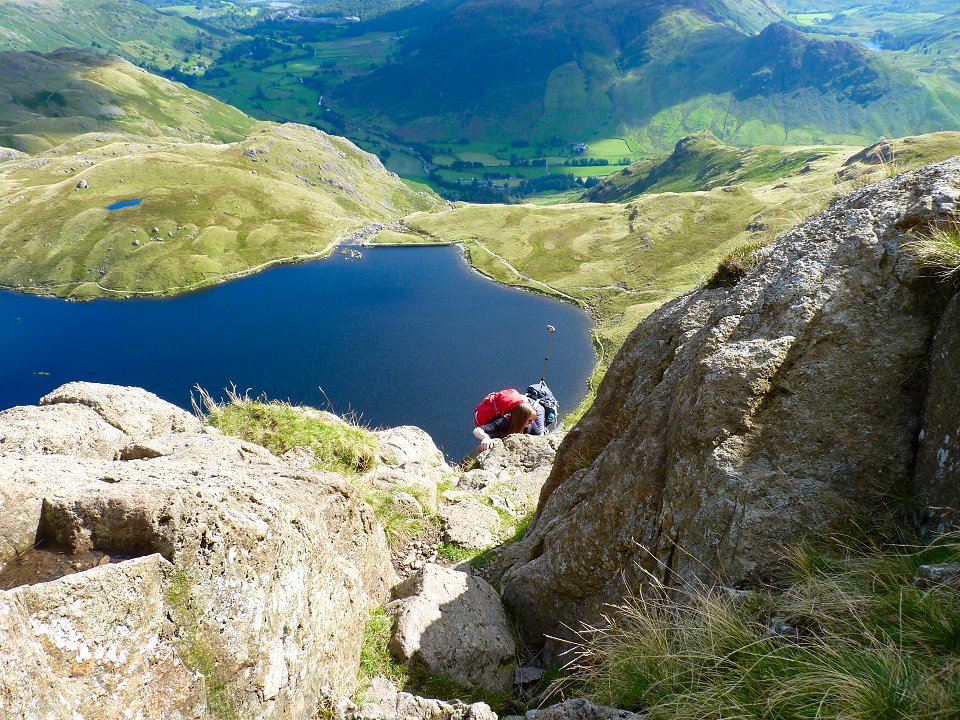 April and Beefy on the final climb.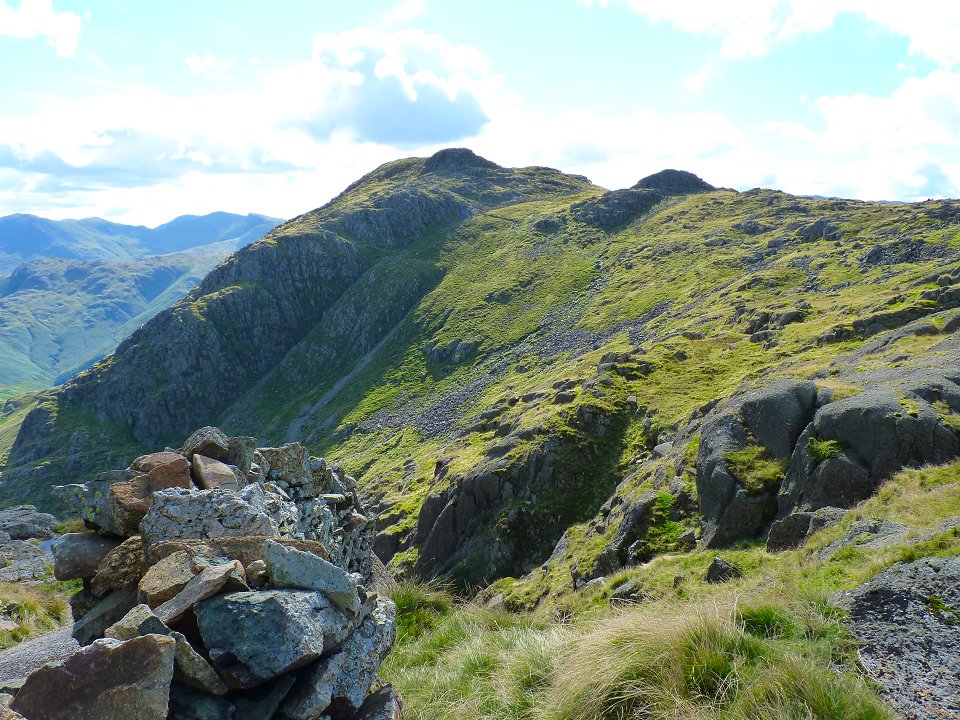 Sue was waiting for us at the top. Where we had some lunch and then headed for Harrison Stickle.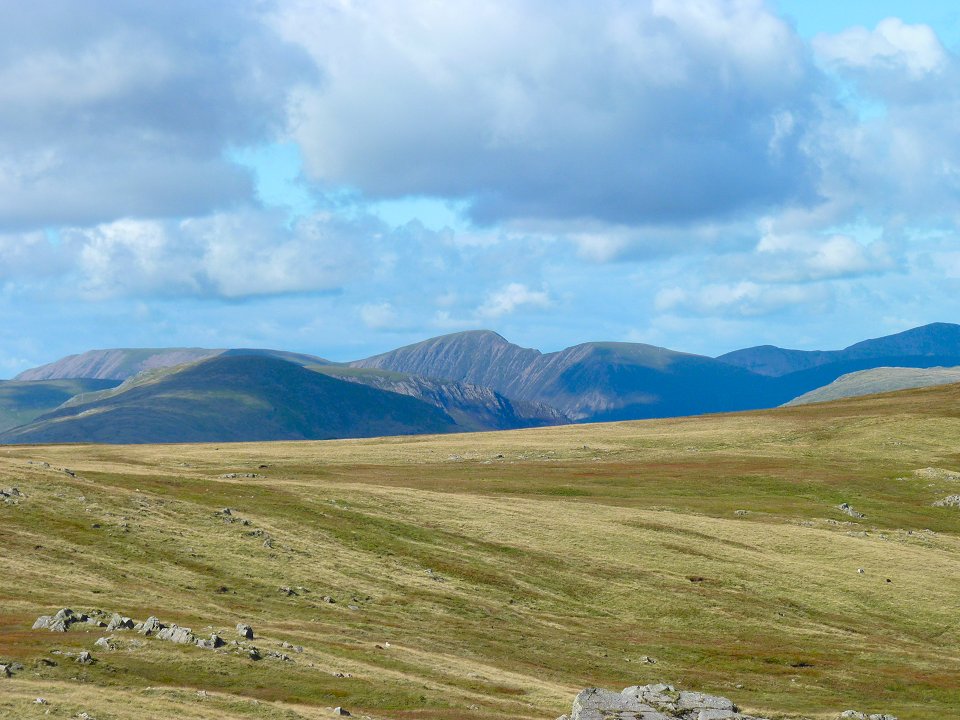 Lovely view over to Grasmoor on the left to Eel Crag and Sail then Grisedale Pike.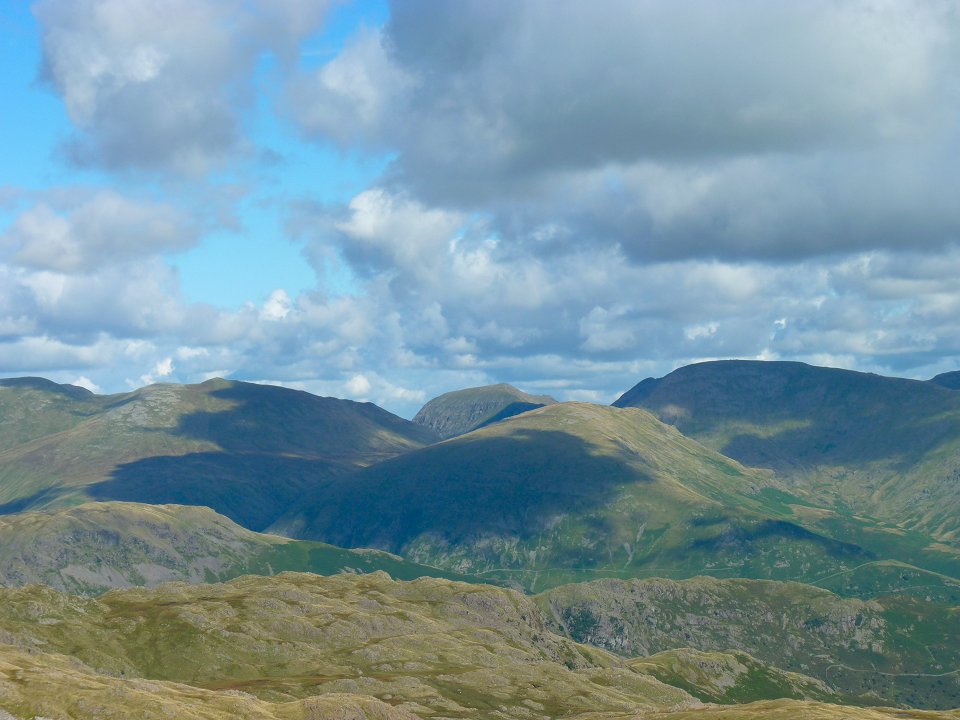 In the other direction are amongst others Fairfield, St. Sunday Crag Dollywagon Pike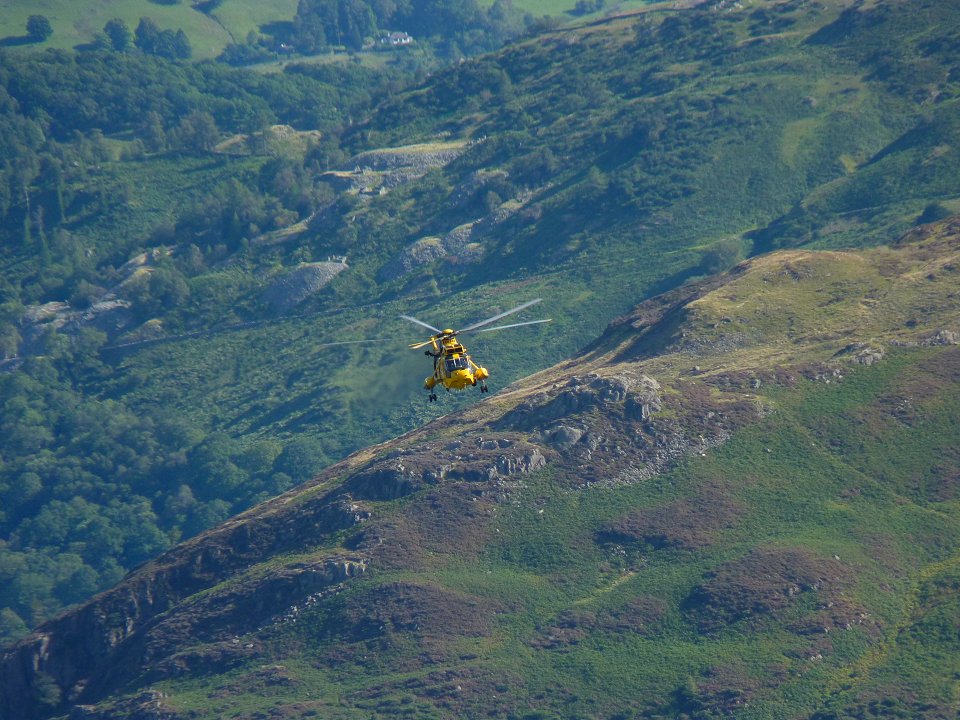 The helicopter circled the tarn a few times so we thought (and hoped) they were just on a training mission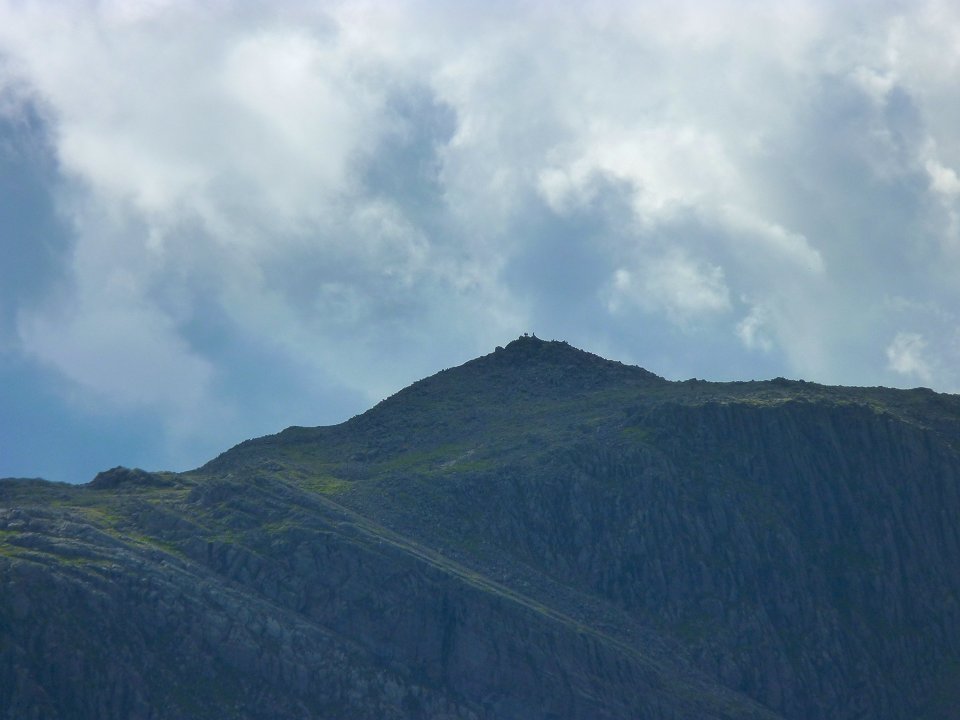 Looking over to the great slab and Bowfell top.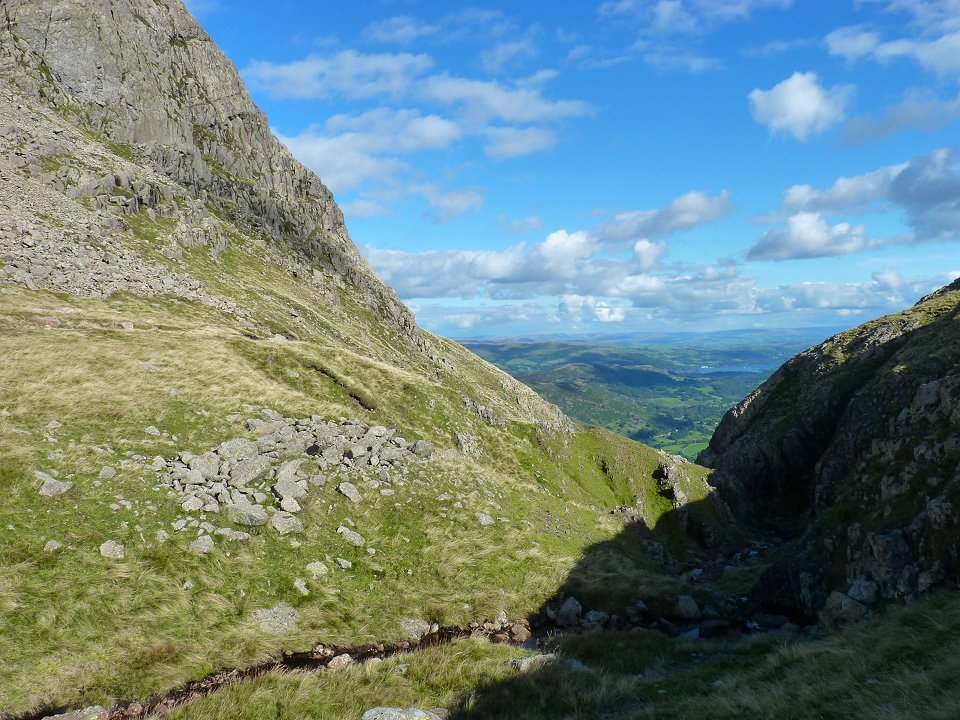 The view down from between Harrison Stickle and Thorn Crag.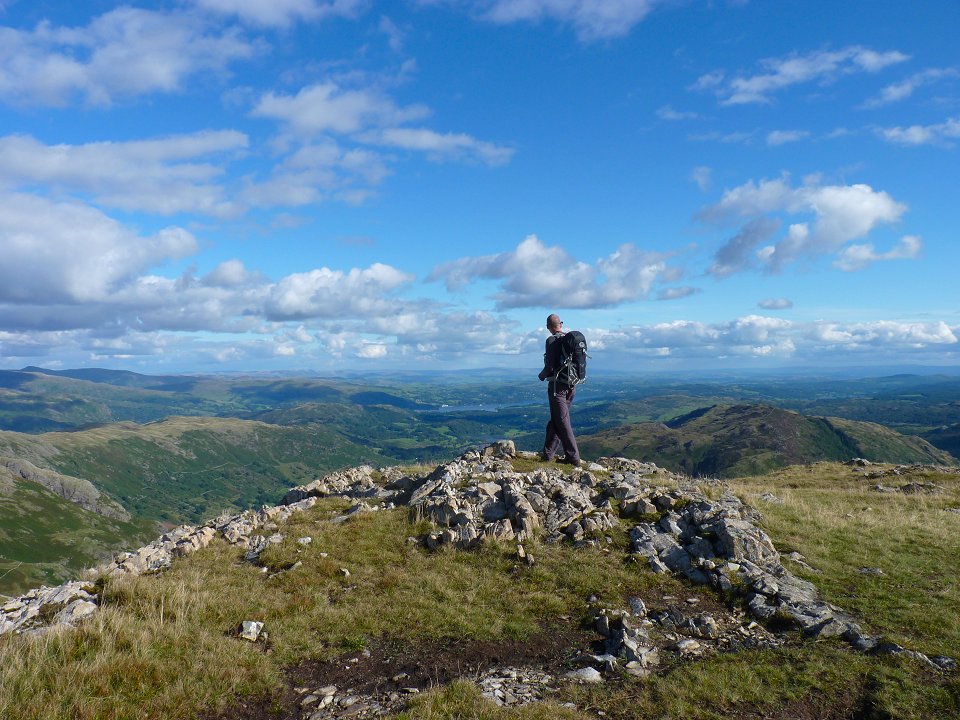 Beefy admiring the view from Thorn Crag.
Harrison Stickle on the right with Thorn Crag on the left.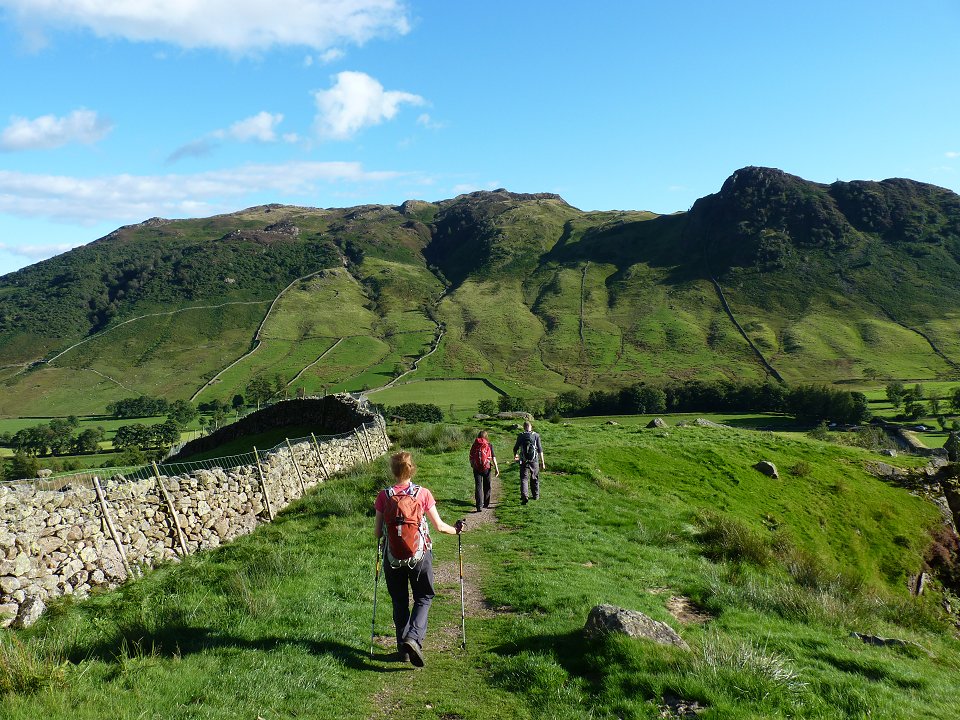 Lingmoor Fell and Side Pike seen across the valley We set up camp at the National Trust campsite and hoped we might have a walk on Sunday but the weatherman was spot on and the day broke to high winds and sheeting rain so we made our way home.
Pictures from when I climbed the rake a couple of years later
Last walk - Helvellyn Next walk - Hartside