WWW.KARLSWALKS.CO.UK
PICTURES AND TRIP REPORTS FROM MY WALKS IN THE ENGLISH LAKE DISTRICT
---
Battered and blasted but not beaten on Helvellyn
7th September 2013
Route. Dunmail Raise - Birk side path - Helvellyn
( about 6.5 miles 2600ft ascent)
Mark has climbed two of the Lakeland 3000ft fells and today was penciled in for his third even though the weather was not forecast to be that good, in fact it was forecast to be awful.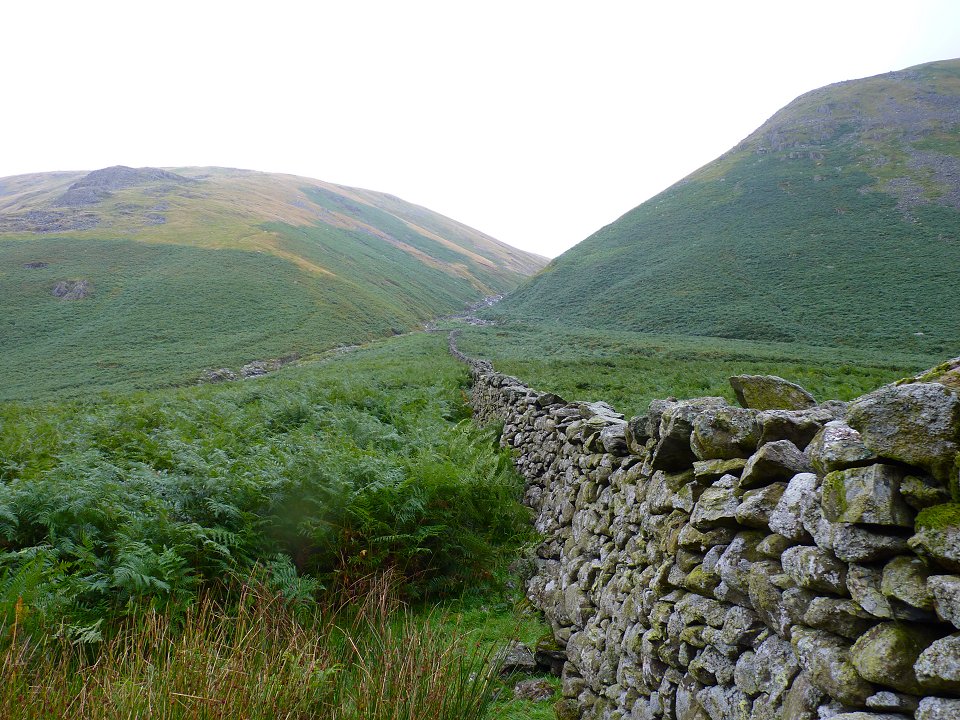 We had intended visiting Nethermost Pike and Dollywagon on our round so were parked on Dunmail Raise at the bottom of our intended descent route; Raise Beck.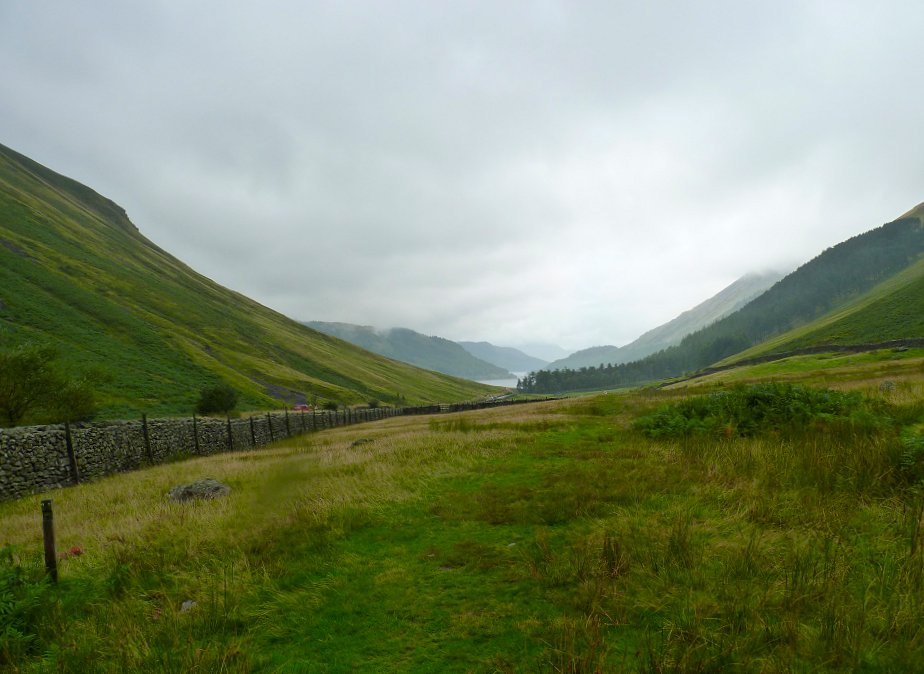 It was raining but quite mild as we set of along the path parallel to the road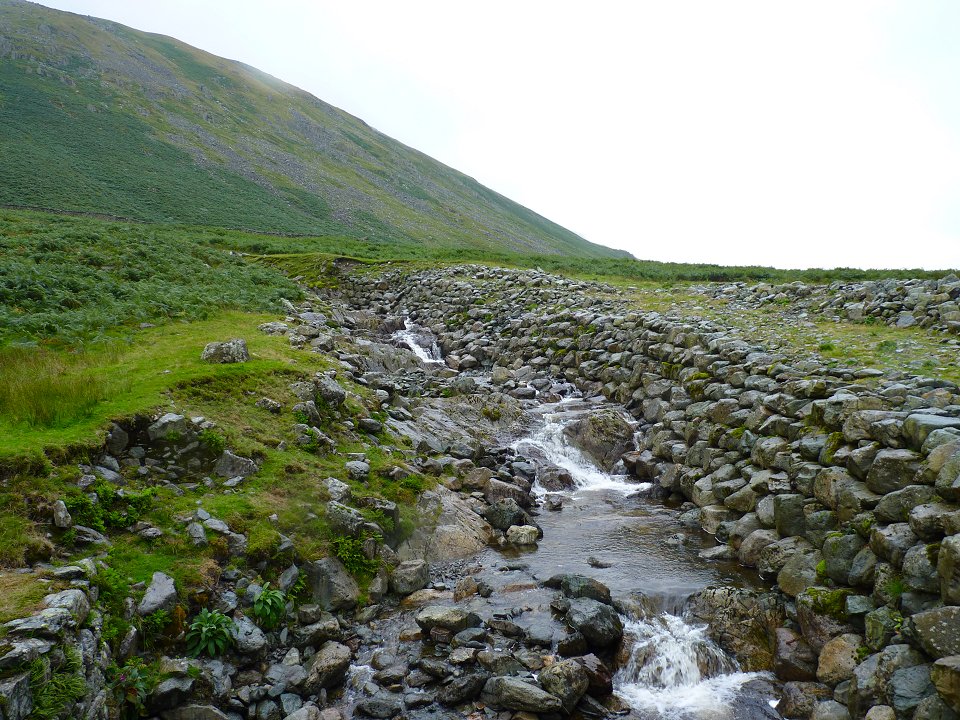 Raise Beck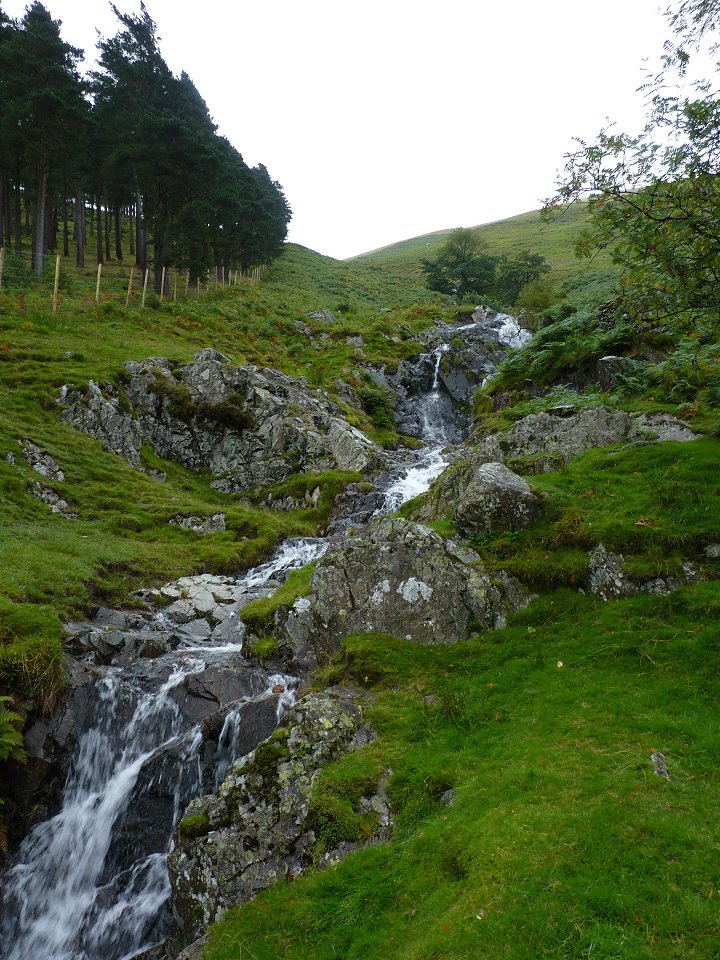 Birkside Gill in full flow.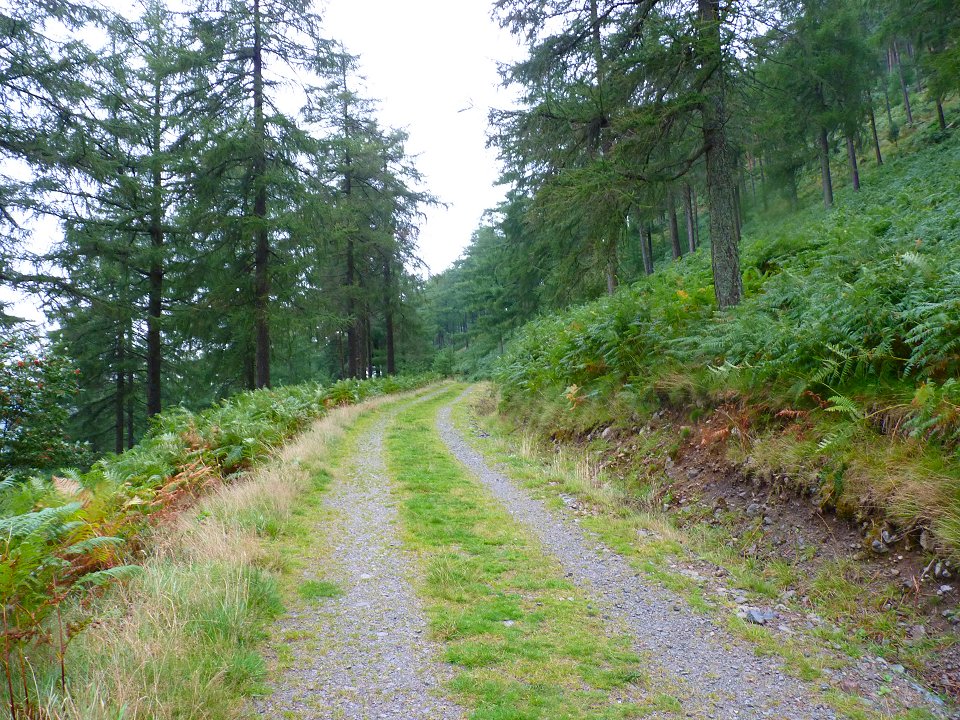 We soon reached the forest road.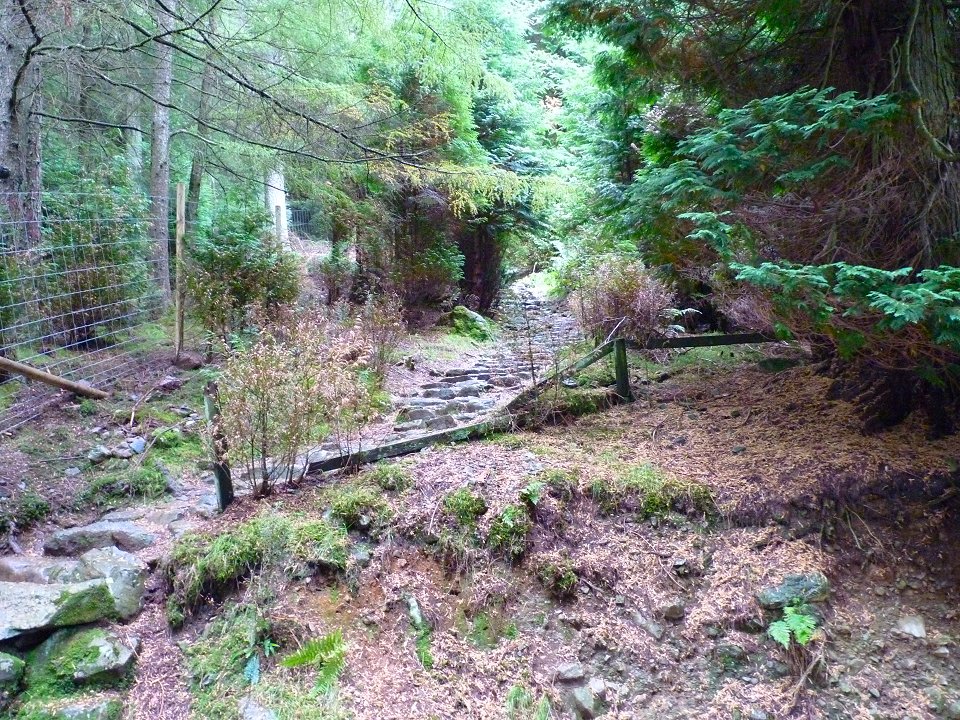 When we reached the cross paths above the church we turned right and started climbing.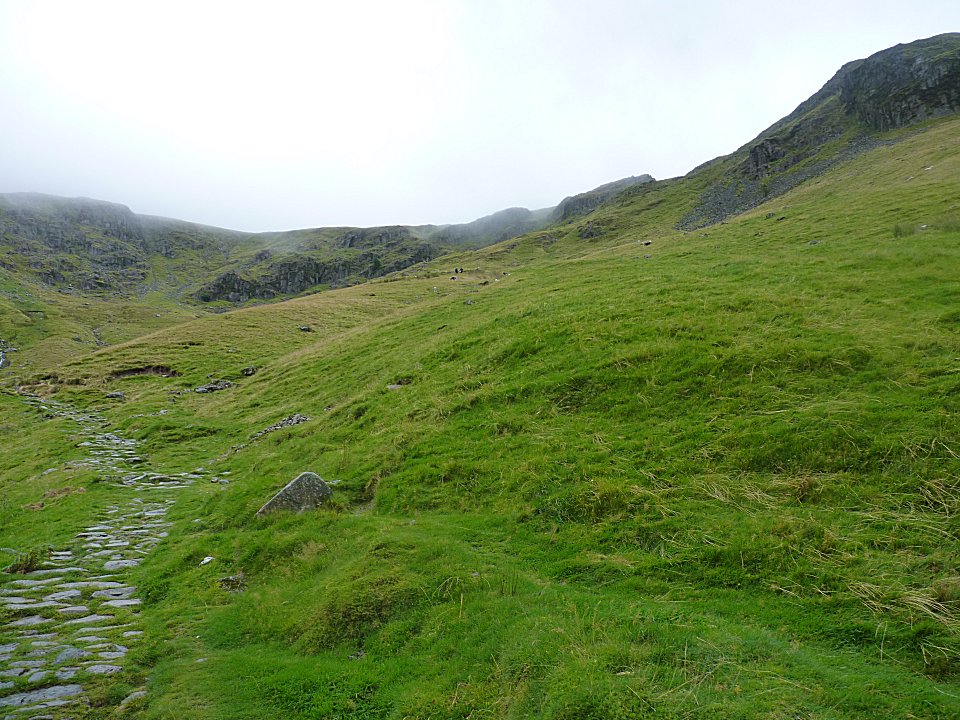 Climbing through the Comb. The weather actually picked up here and we thought we might have some views after all.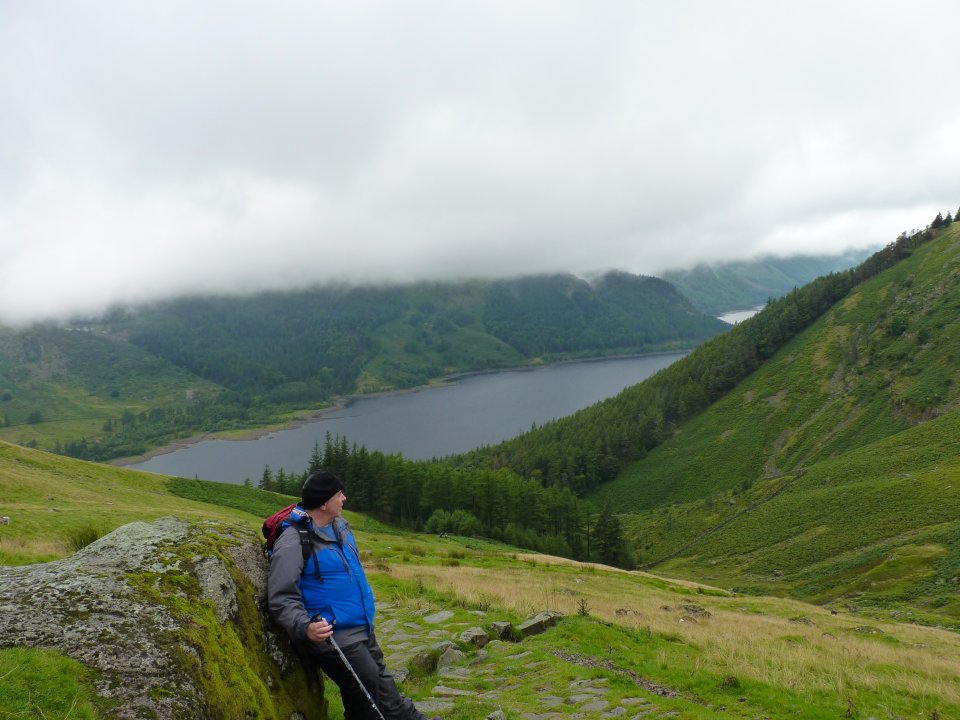 Mark near the top of the Comb admiring Thirlmere (or what he can see of it)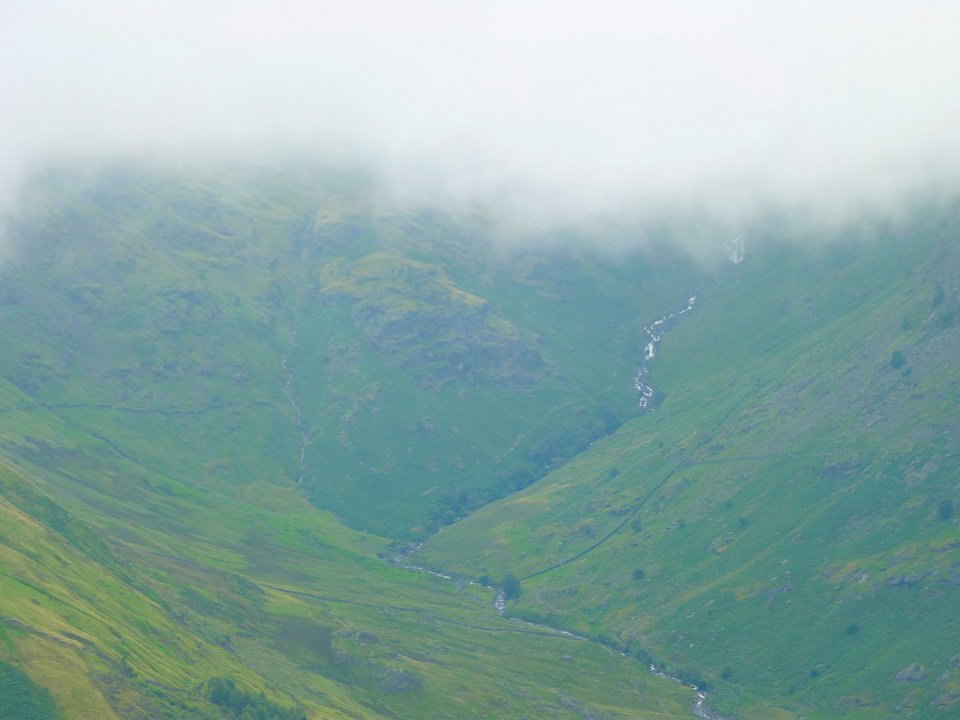 Wythburn across the valley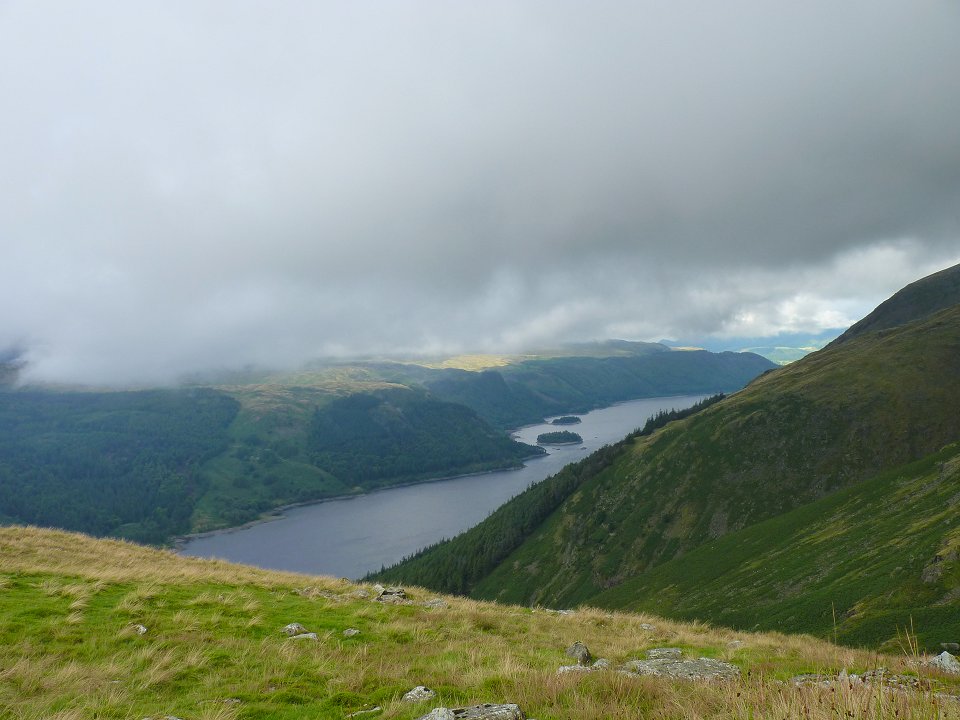 We were still hopeful of descent weather. But from here the wind got up and was soon blowing ferociously and it then started hail stoning. The climb up to the summit was pretty hard going but we made it.
Not much of a view from the top.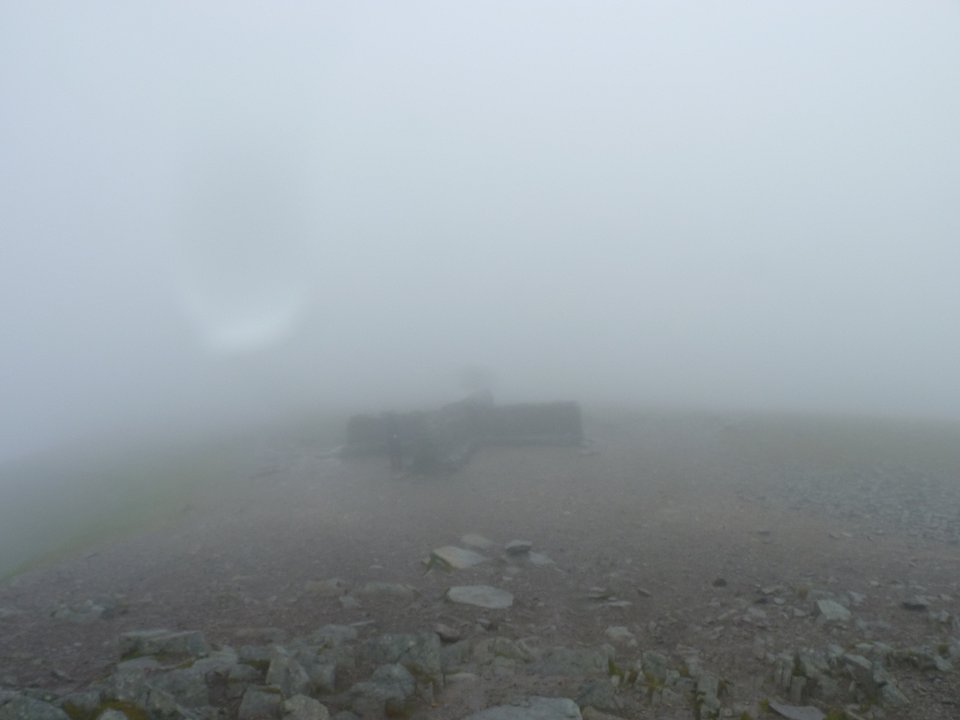 Looking back to the wind shelter which didn't provide much shelter today as the wind was swirling round from every direction and as we were 3000ft up it was bitterly cold as well. We scrapped the idea of Nethermost and Dollywagon and high tailed it back down the way we came and the straight to the Travellers Rest.
Last walk - Caudale Moor and Hartsop Dodd Next walk - Jack's Rake