WWW.KARLSWALKS.CO.UK
PICTURES AND TRIP REPORTS FROM MY WALKS IN THE ENGLISH LAKE DISTRICT
---
Dow Crag by the south rake
16th June 2013
Route. Walna Scar car park - The Cove - Goats Water -South Rake - Dow Crag -Goats Hause - Coniston Old Man - Brim Fell - Brim Fell Rake - Low Water - Walna Scar car park.
(About 6 miles 2700ft ascent)
My last attempt at climbing Dow Crag by the south rake was defeated by the mist so I have been meaning to have another go for a while.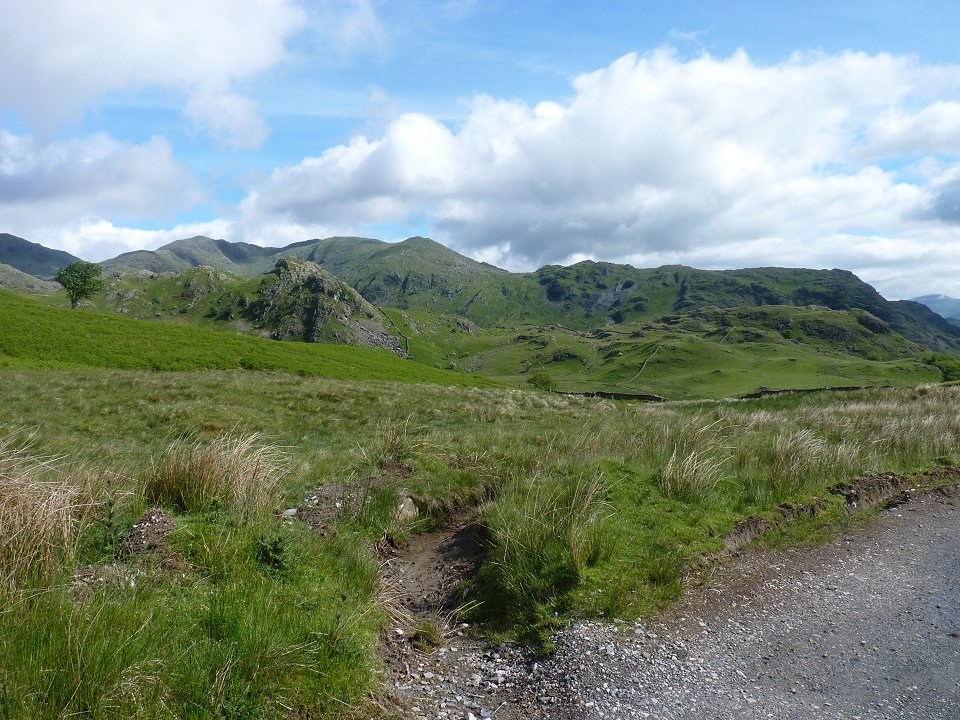 The weather was quite nice as David and I set of from Walna Scar car park, but the day became duller as time went on and there were a few spots of rain later in the day.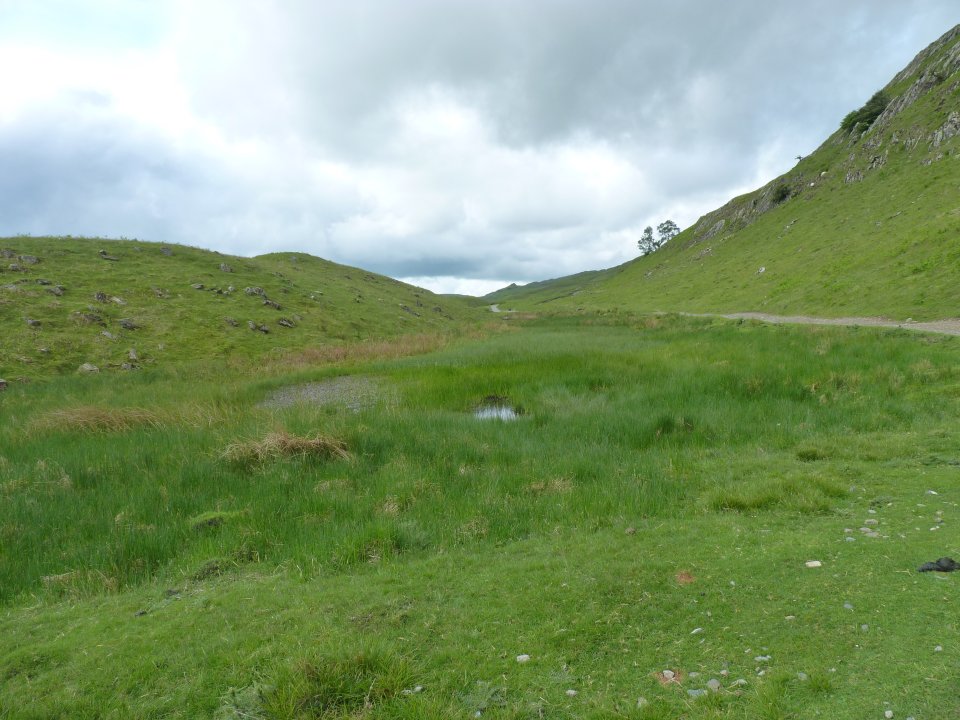 Boo Tarn still visible-just!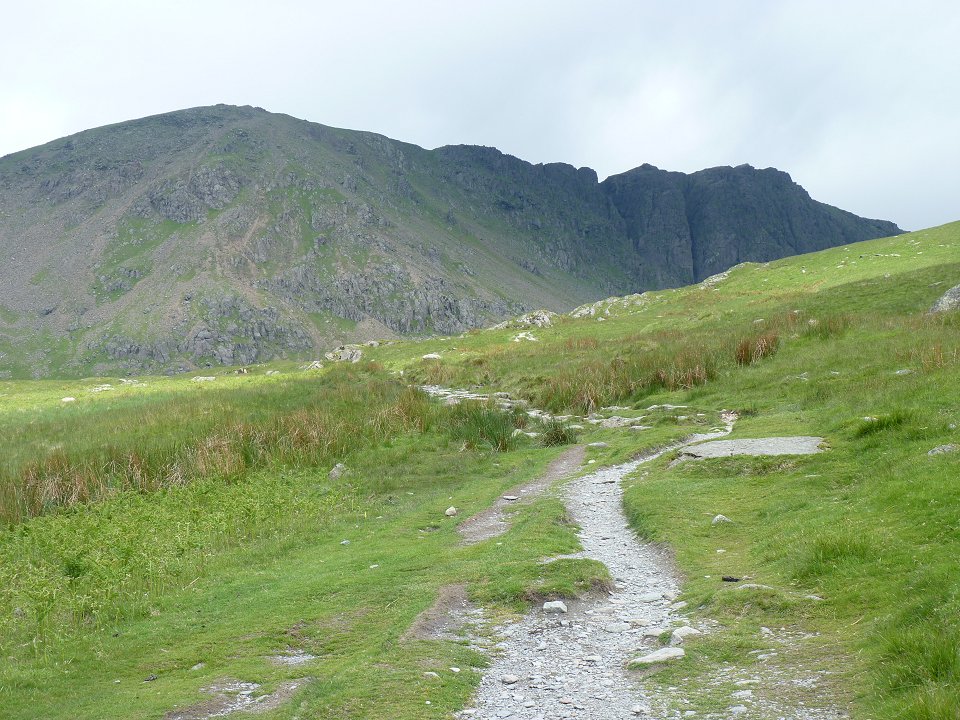 Buck Pike and a dark looking Dow Crag from the Cove.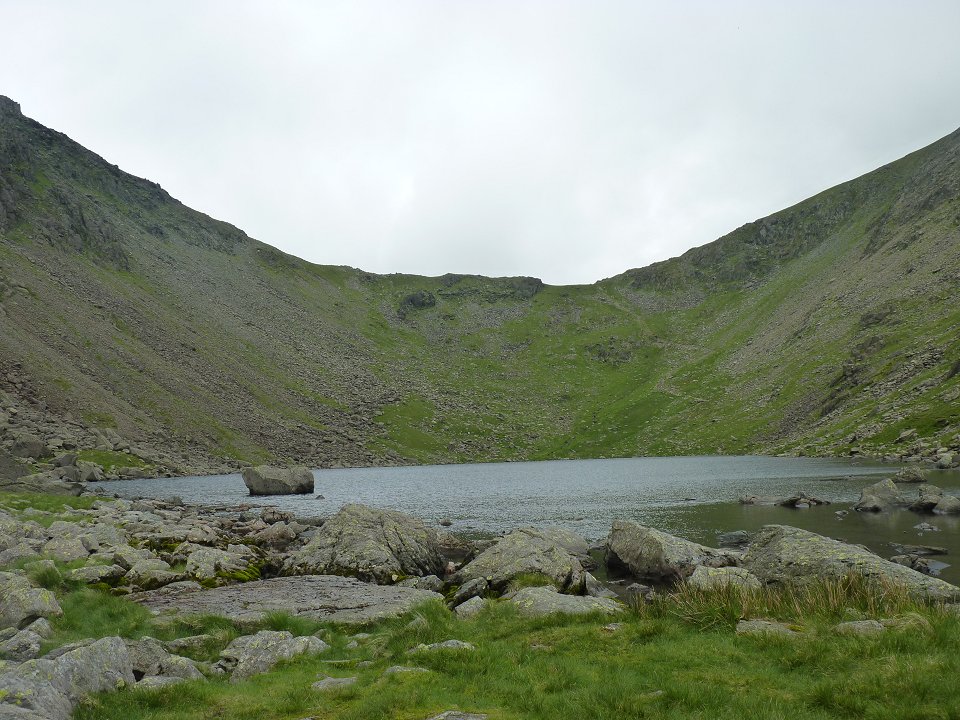 Goats Water.
Before you reach the South Rake there is the steep boulder field to cross.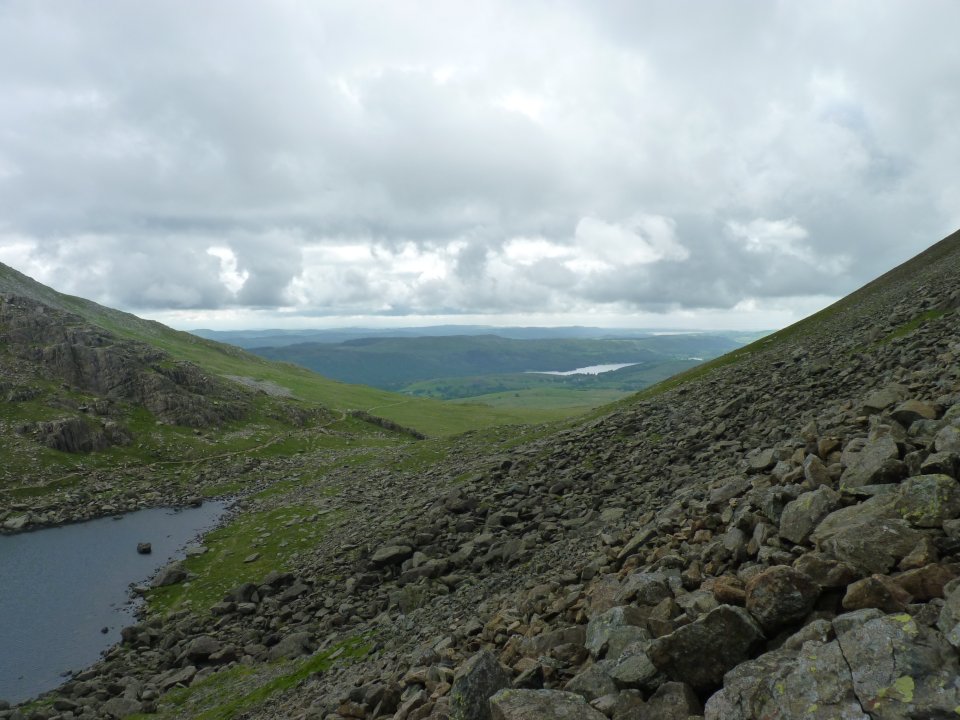 Looking back down over the Cove to Coniston Water.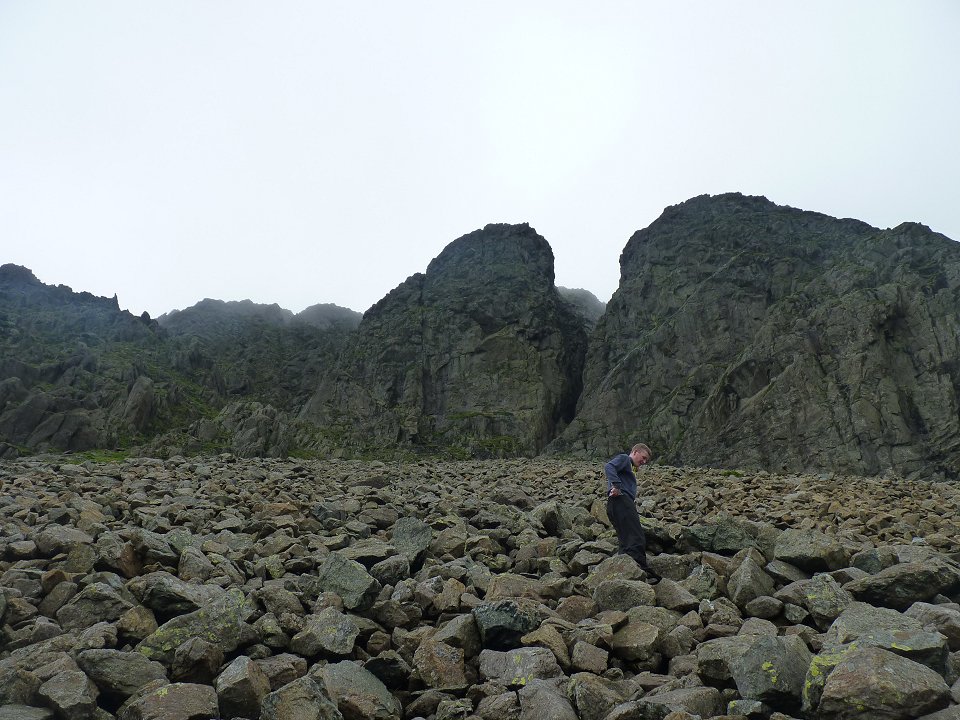 Still climbing. A path did appear as we neared the top of the boulders which we missed when looking up from the bottom, but really as long as you get to the top any way is as good as any other. The bottom of the rake is hidden by the broken low crag on the left.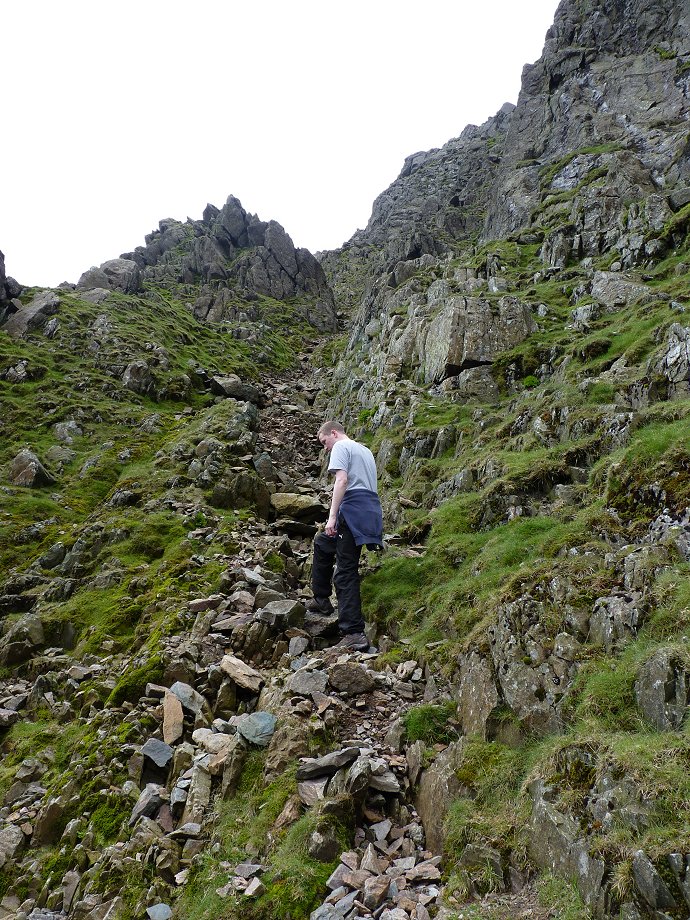 Starting the climb now. In the gully we were attacked by midges which just added to the drama as we didn't really have any hands free to swat them away..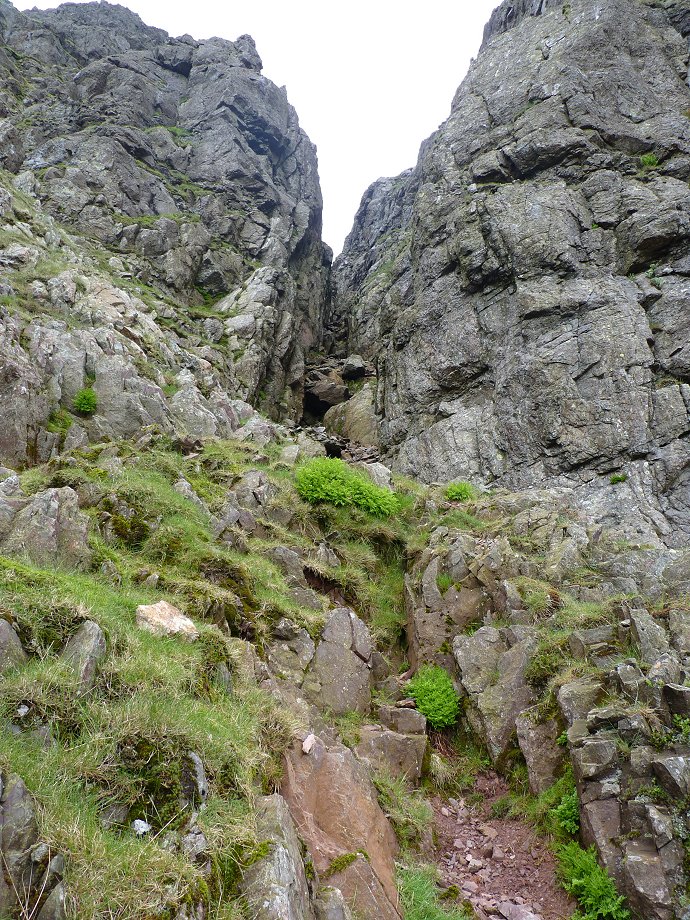 Passing the bottom of Easy Gully (easy as in a rock climb not a walk)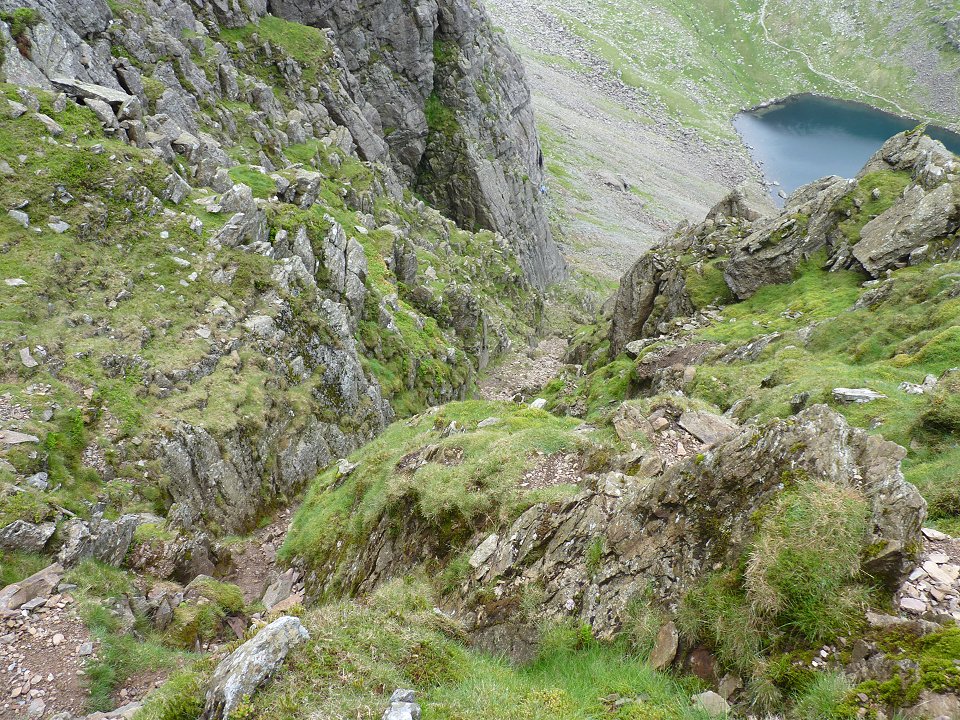 Looking back down the rake from near the top.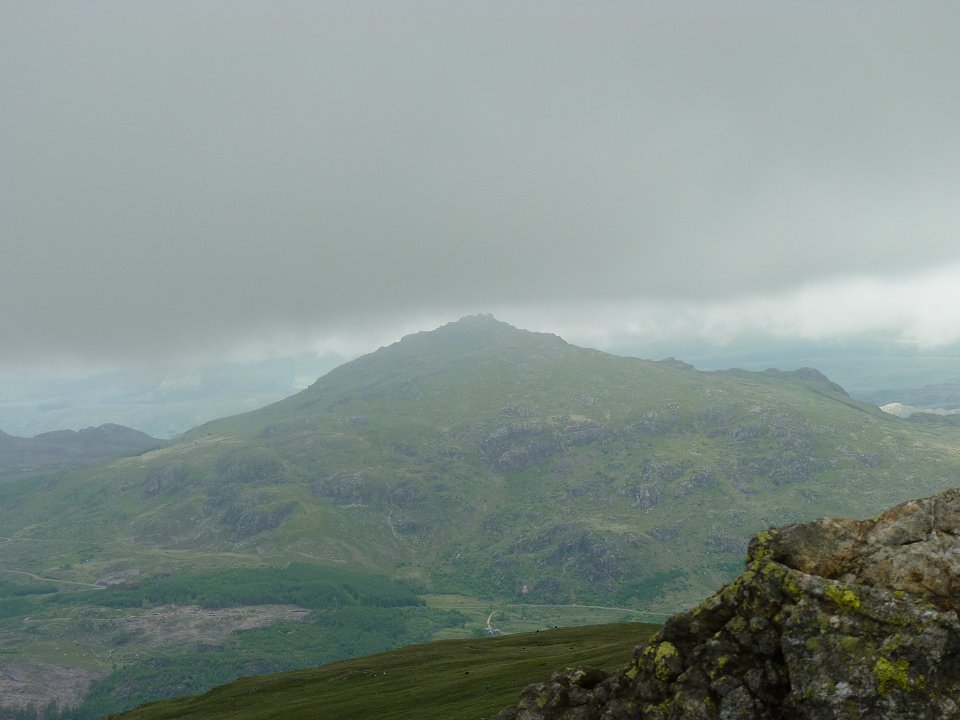 The cloud had descended whilst we climbed so the views were restricted. We could see Harter Fell though.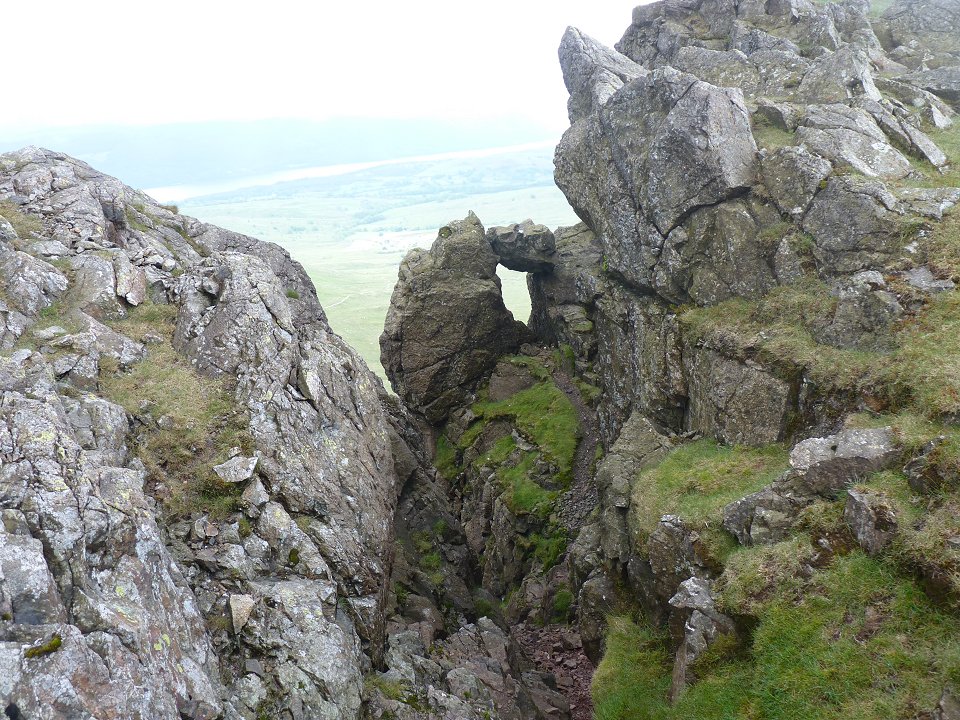 We had a look down the various gullies as we passed along heading for the top of Dow Crag.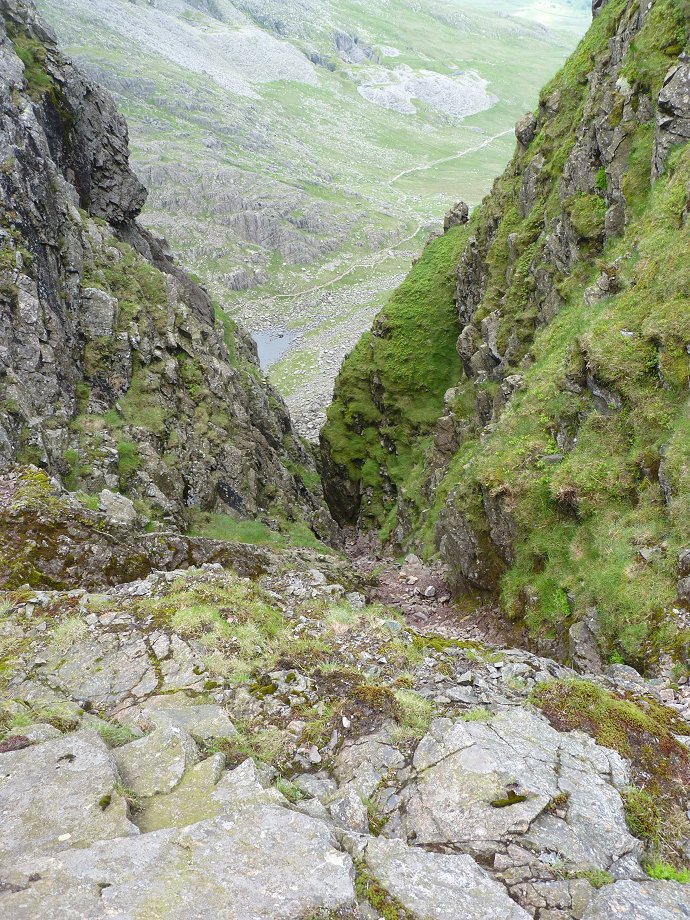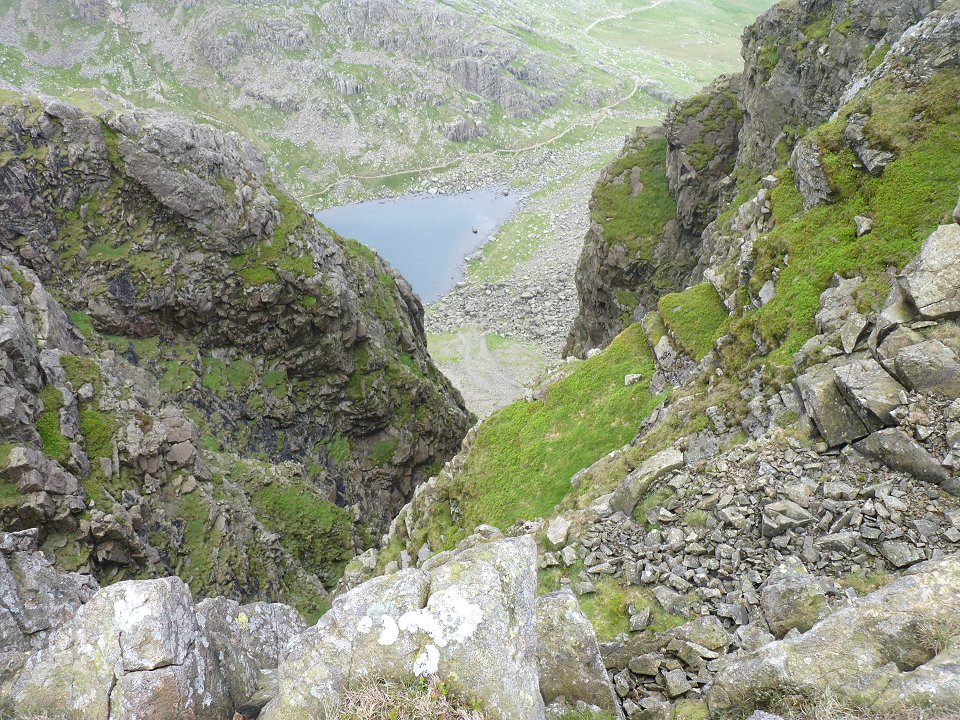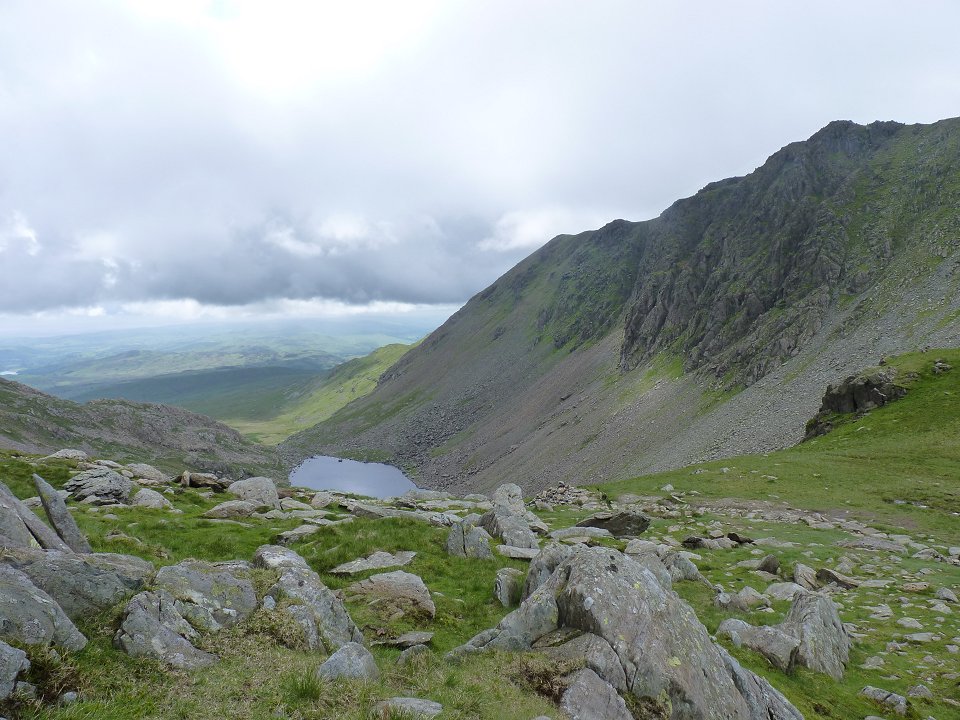 Dow Crag and Goats Water from Goats Hause.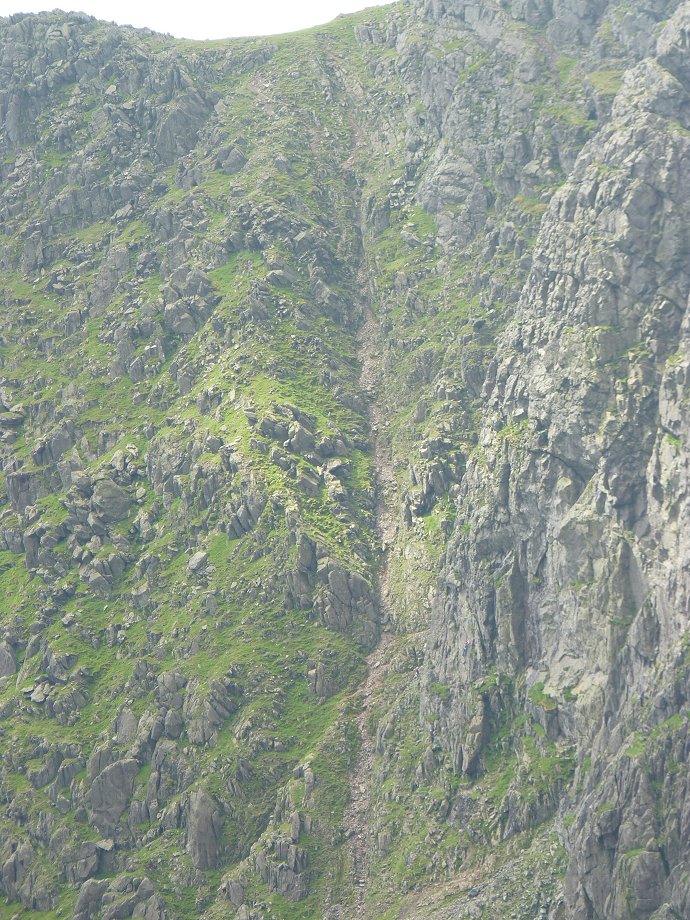 Zooming in on the South Rake from the climb up to Coniston Old Man.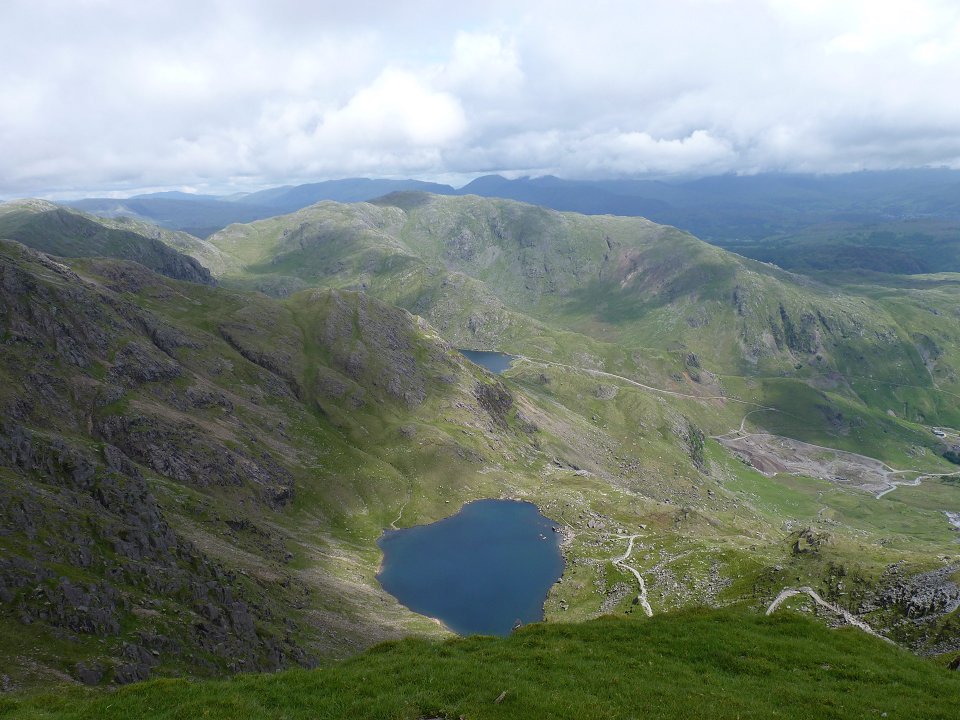 The familiar view of Low water and a bit of Levers Water from the Old Man.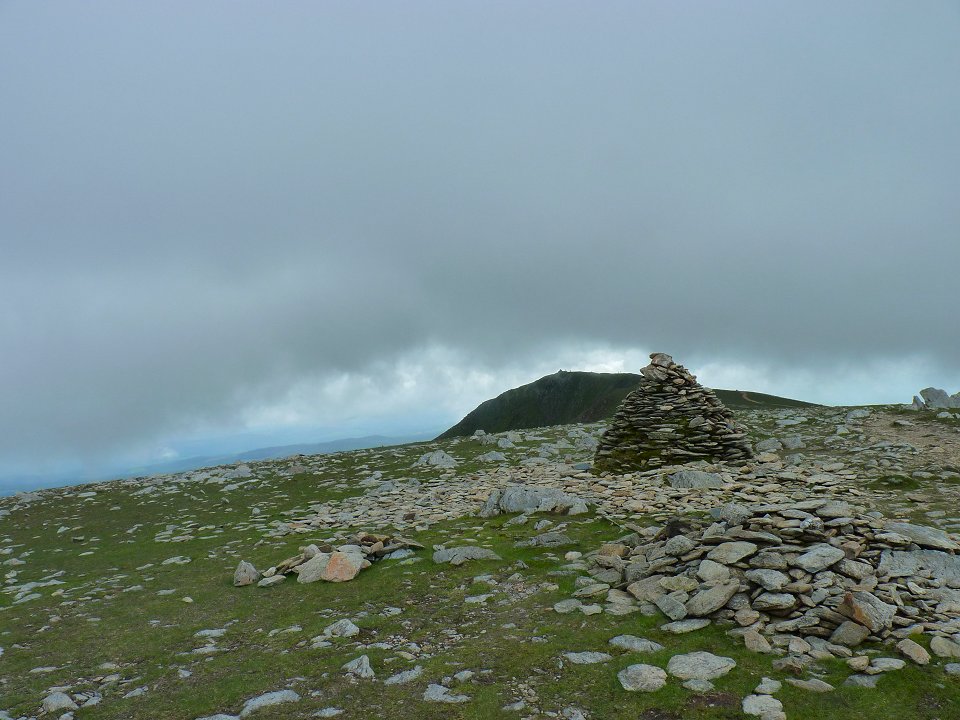 Looking back to the Old Man from Brim Fell.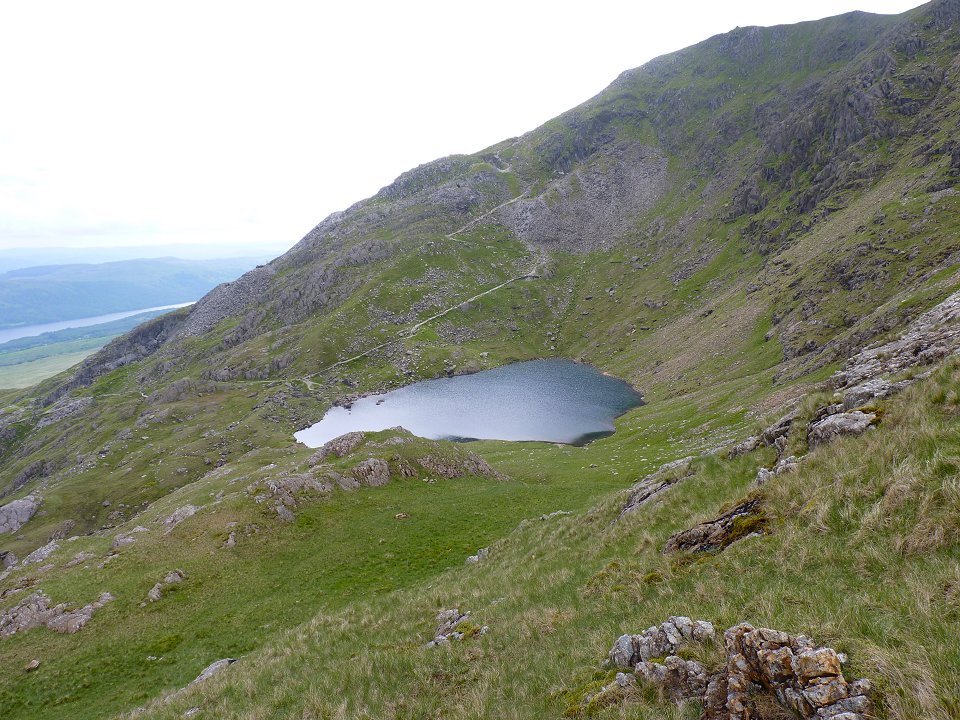 We turned right just after the cairn on Brim Fell and headed down Brim Fell Rake which brought us to Low Water.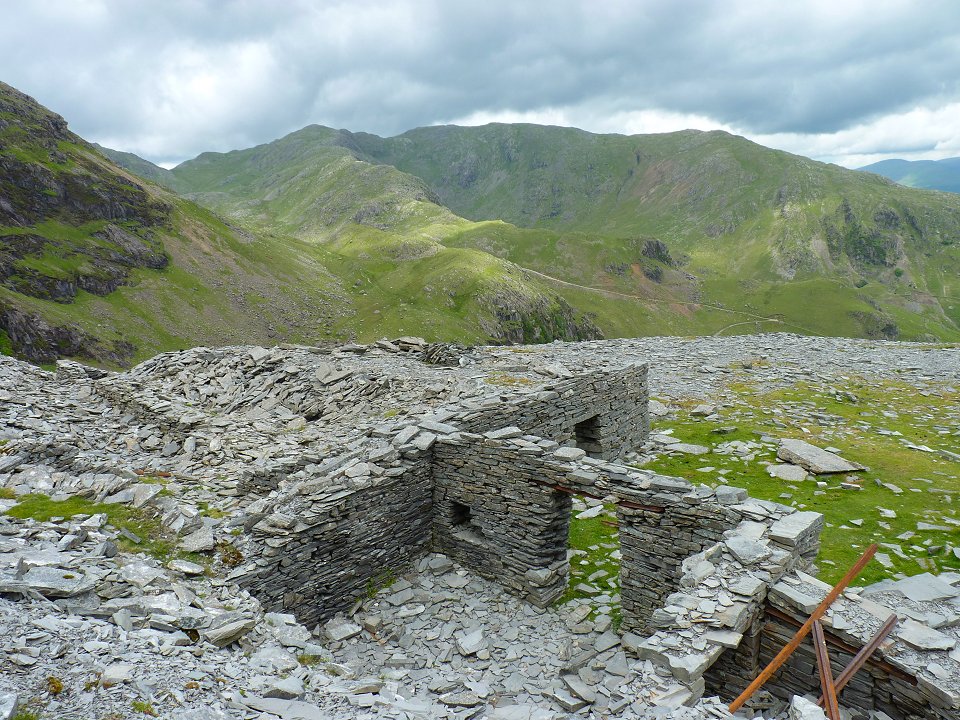 Looking to Black Sails and Wetherlam over the the old quarry buildings on the path down.
Last walk - Scafell Pike - Next walk - A round above Eskdale