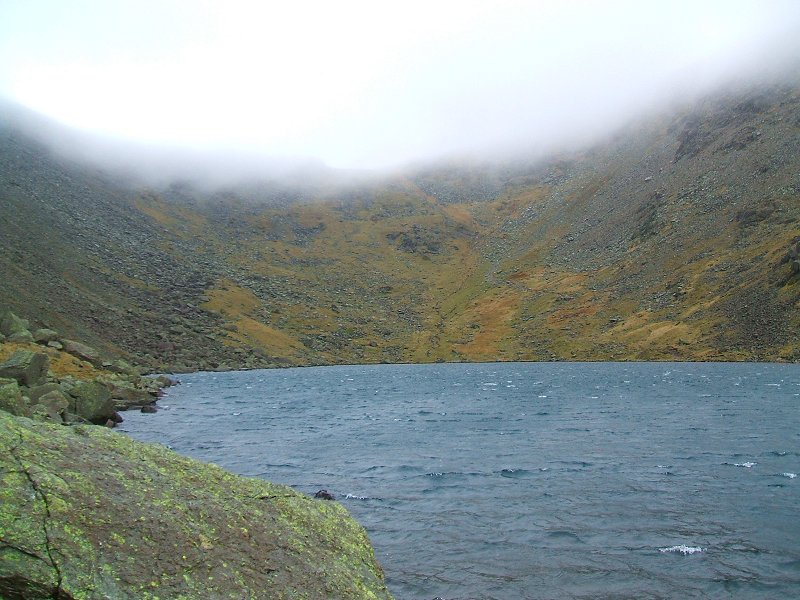 My idea today was to finish the Wainwrights in the Coniston area and also climb Dow Crag by the South rake. Unfortunately the weather was not cooperating and the cloud was down as I set of towards Goats Water.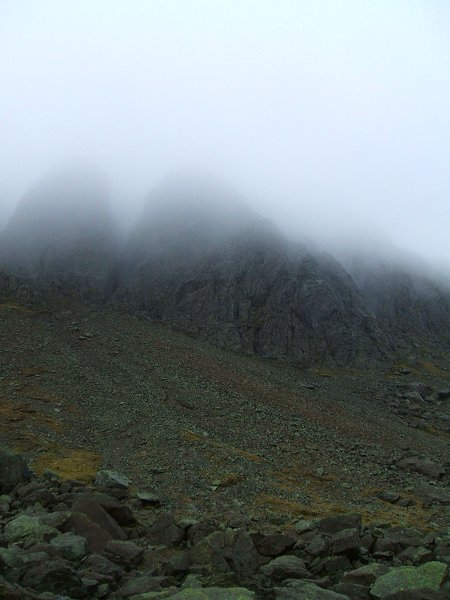 I climbed up the scree to the stretcher box and although I think I found the start of the South Rake I was not sure enough to try it.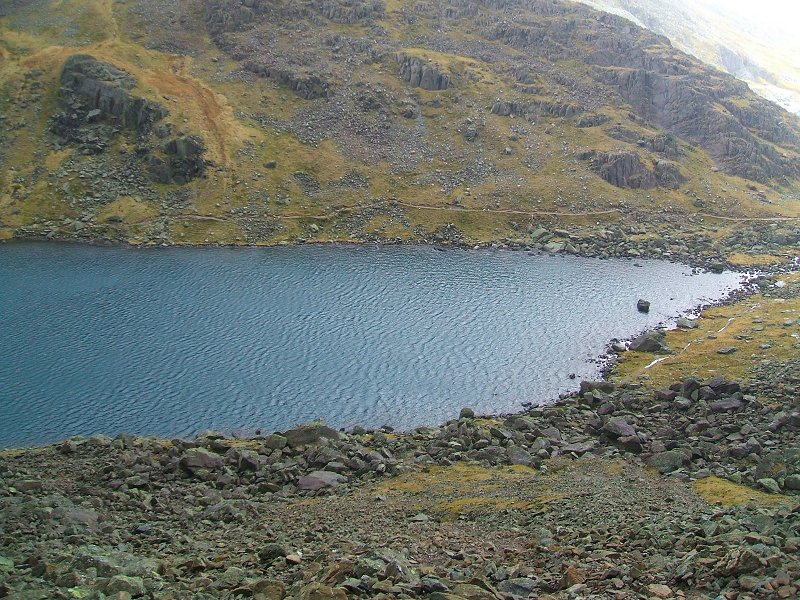 looking back down to Goats water.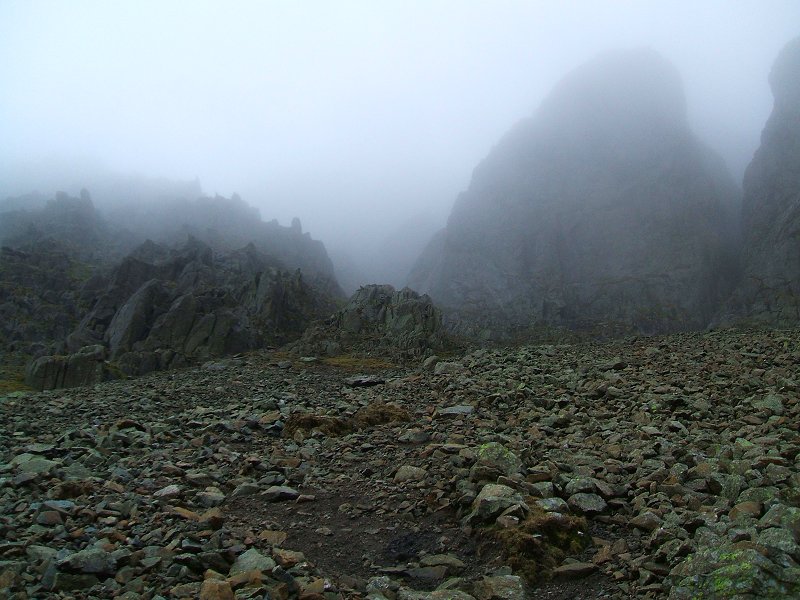 This might be the start of the South rake and then again it might not!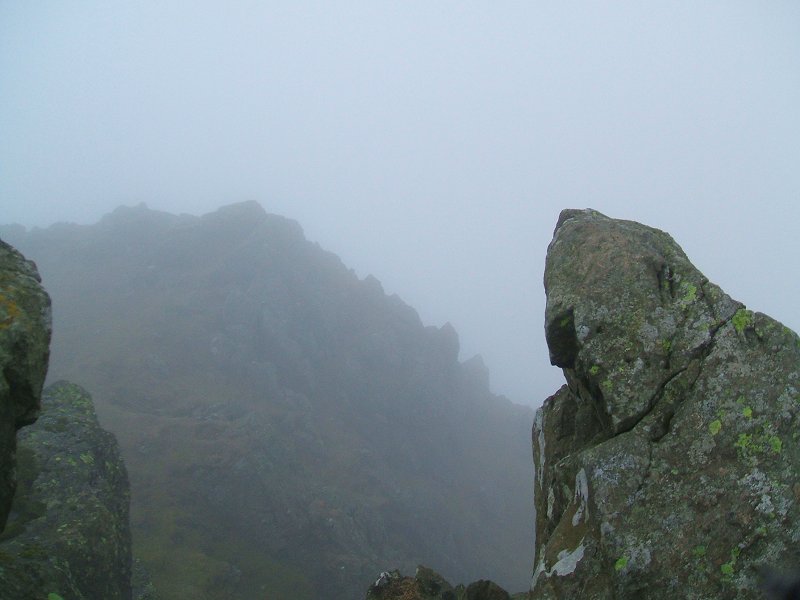 I decided to return in better weather and so cut across the steep scree slope to Goats Hawse and made my way to the top of Dow Crag by the more conventional route. This the rocky top of Dow Crag.
Goats Water and Coniston from Goats Hawse.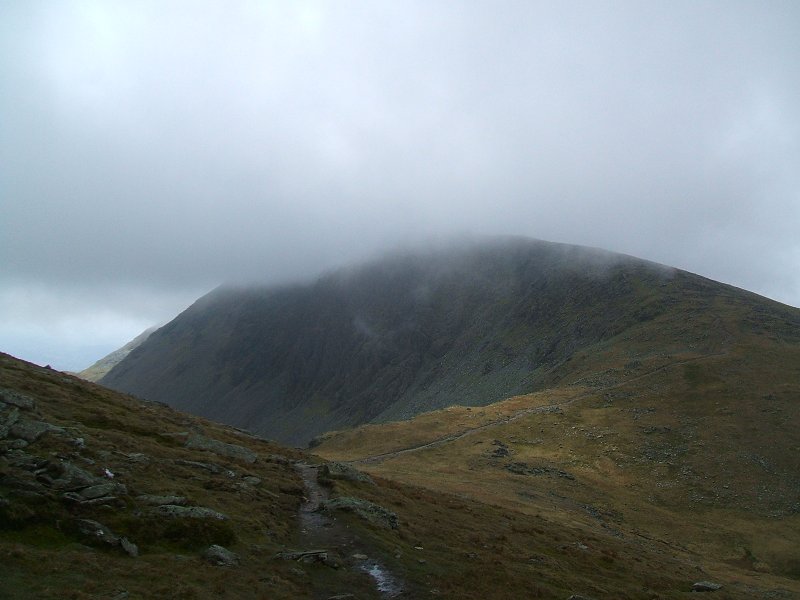 Dow Crag from the path that links Goats Hawse with Levers Hawse. ( and is not shown on the OS map)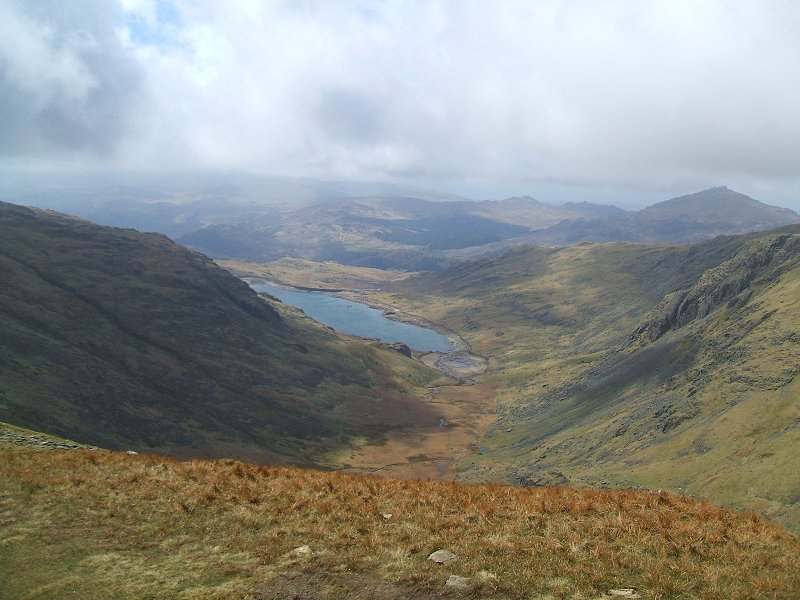 Seathwaite tarn from the path.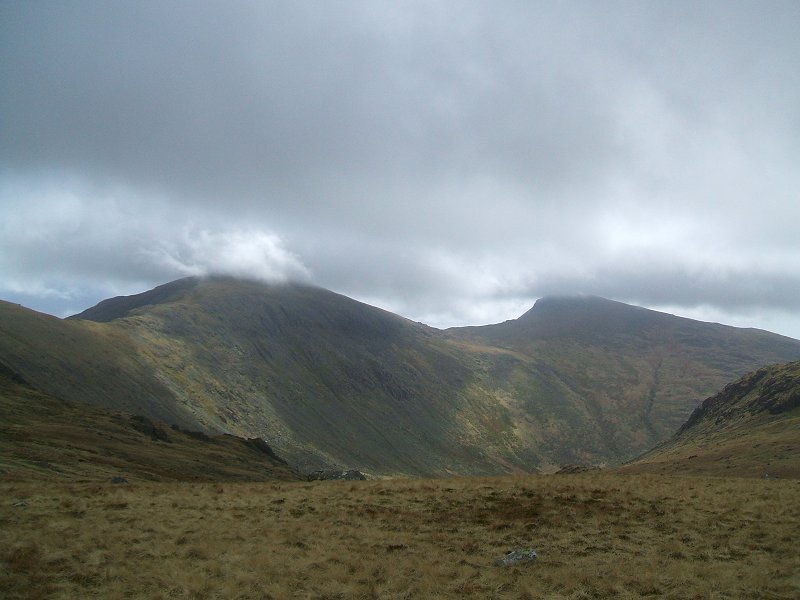 Coniston Old man and Dow Crag from the route to Grey Friar.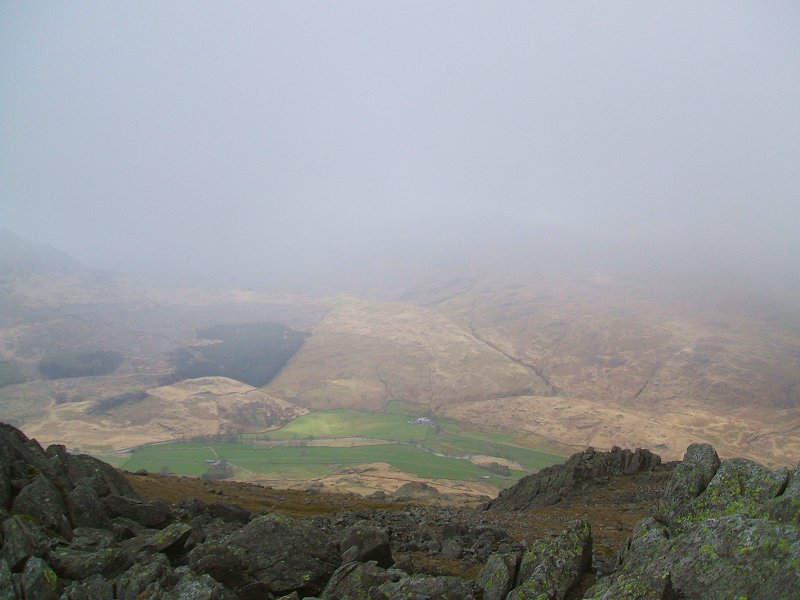 Looking down on Cockley Beck from Grey friar.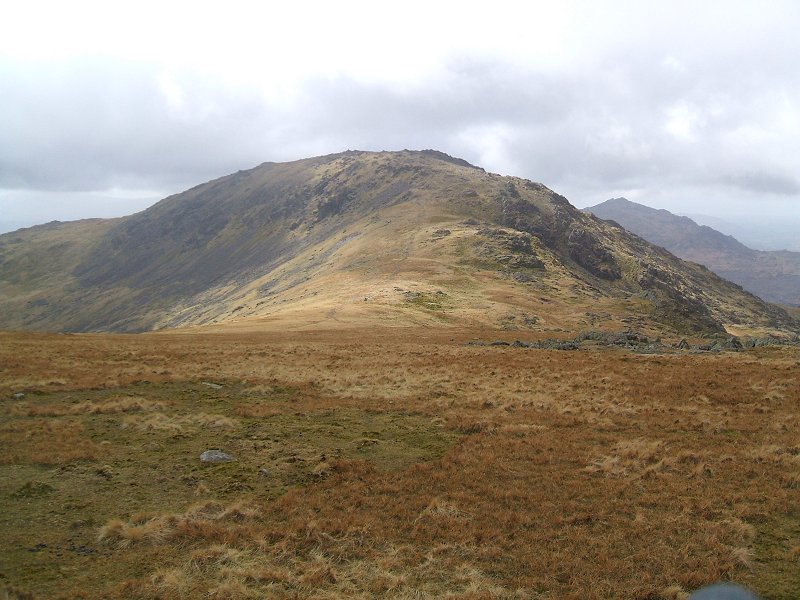 Grey Friar from the gentle climb up to Great Carrs.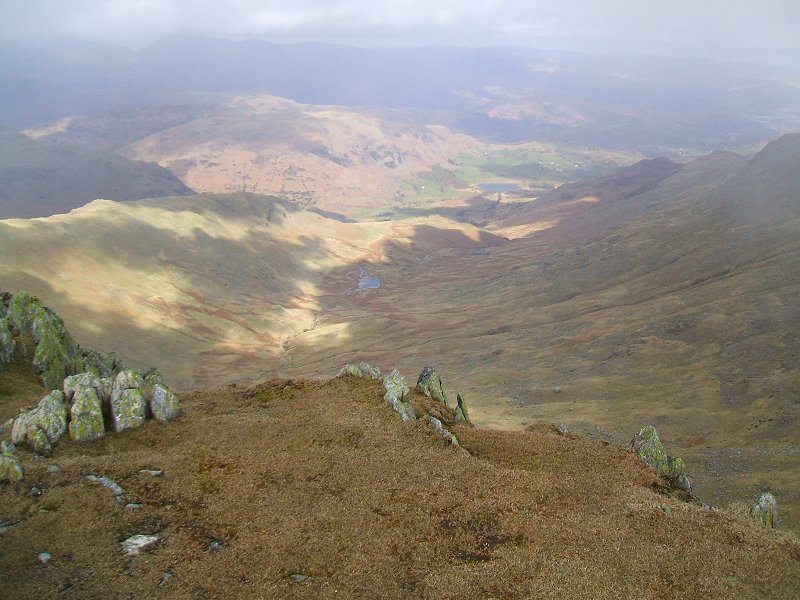 Greenburn gets some sun.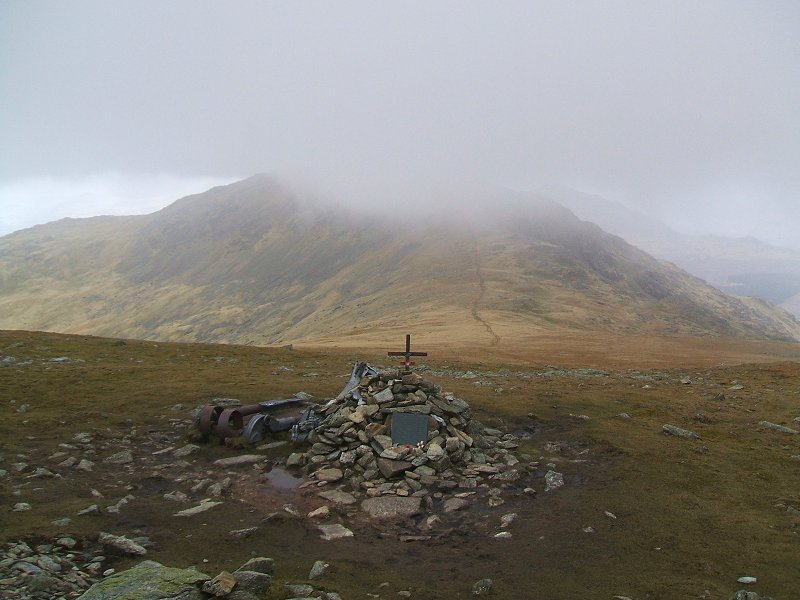 I spent a few minutes thinking about the lads who gave everything.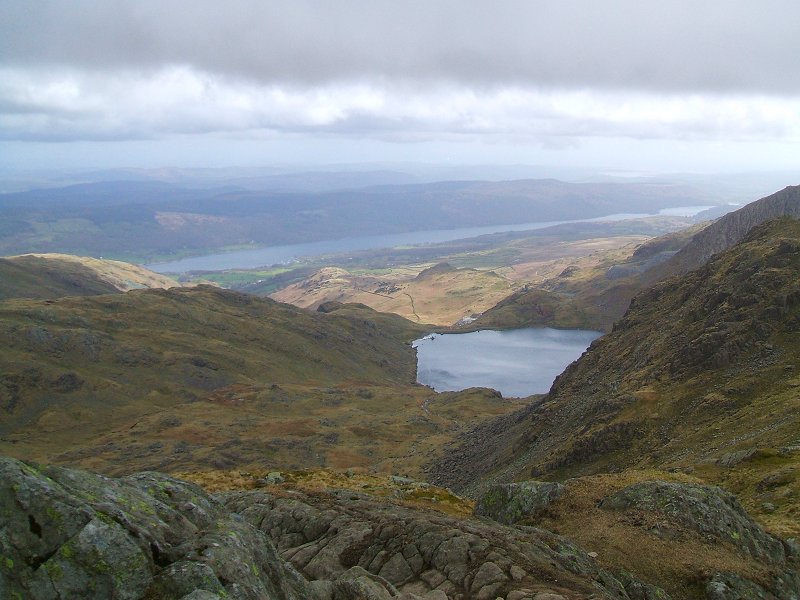 Levers Water comes into view.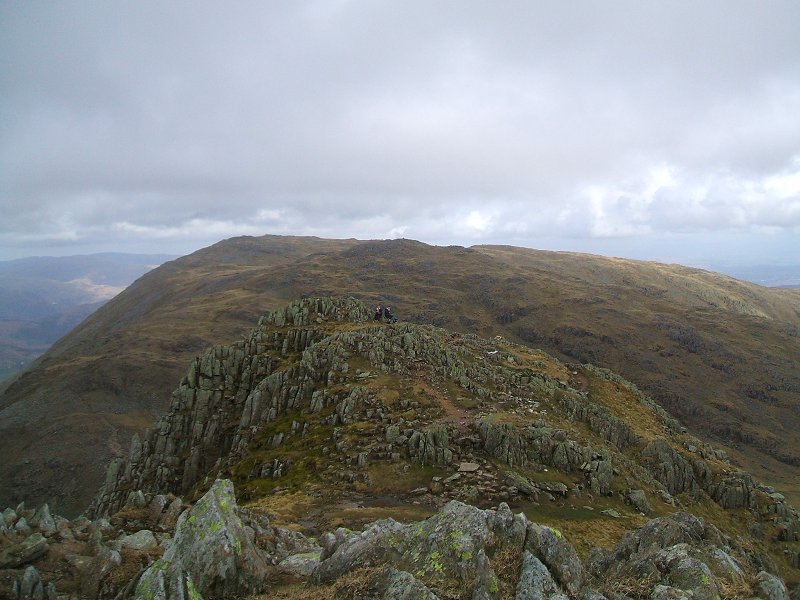 This couple could not have picked a much better picnic spot.
One of the disused mines above Levers water.