WWW.KARLSWALKS.CO.UK
PICTURES AND TRIP REPORTS FROM MY WALKS IN THE ENGLISH LAKE DISTRICT
---
Fairfield from Patterdale
29th June 2014
Route - Cow Bridge - Deepdale Bridge - Deepdale - Sleet Cove - Deepdale Hause - Cofa Pike - Fairfield - Hart Crag - Priest's Hole Cave - Houndshope Cove - Hartsop Above How - Cow Bridge ( about 8.5 miles 3250ft ascent)
Sue, Lynn and myself once again met up with April and Beefy for a walk up the lovely Deepdale valley and round over Fairfield. We paid a visit to Priest's Hole Cave on our way back.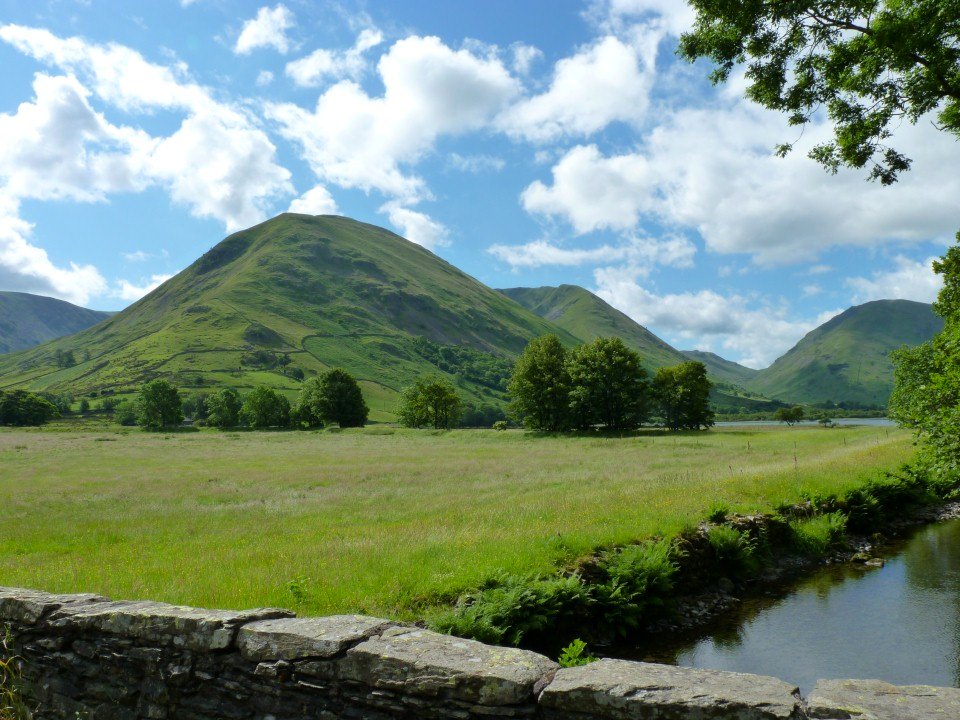 Hartsop Dodd with Caudale Moor behind from Cow Bridge.
The weather was generally lovely today although the breeze was a bit chilly at valley level and absolutely artic on Fairfield.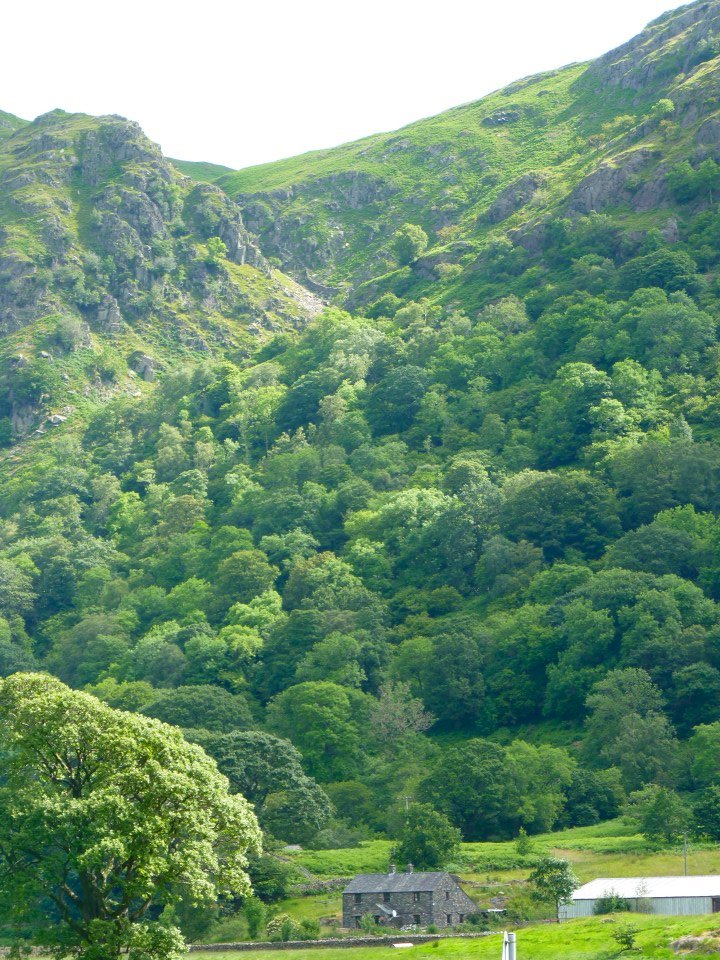 Looking across to Angletarn beck. My favourite way to Angle tarn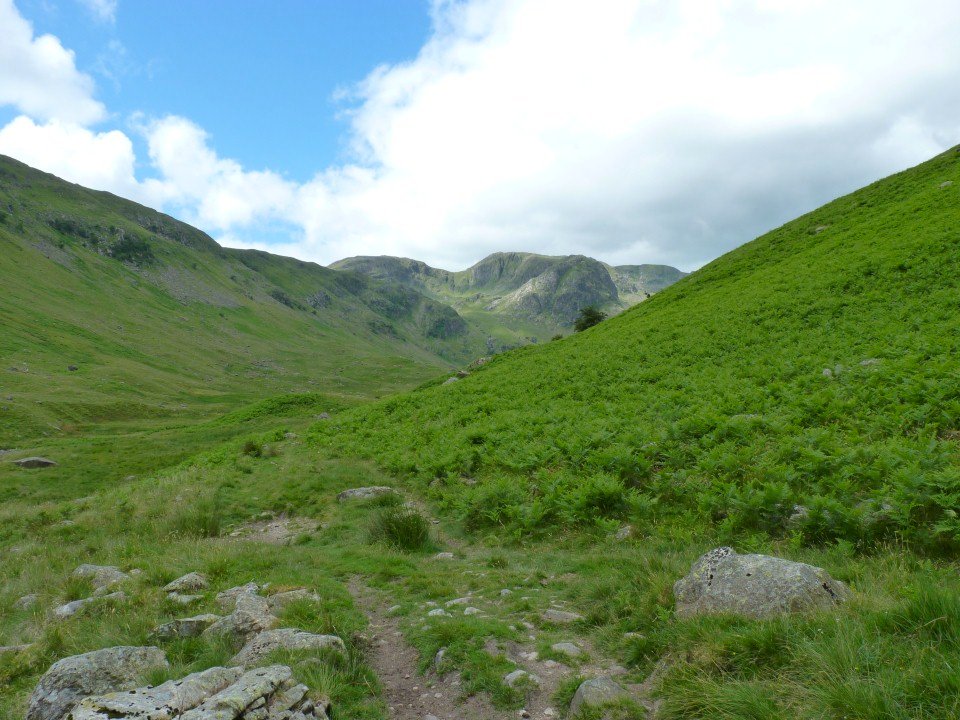 Walking up lovely Deepdale. This is the third time I have been this way and never once seen another person,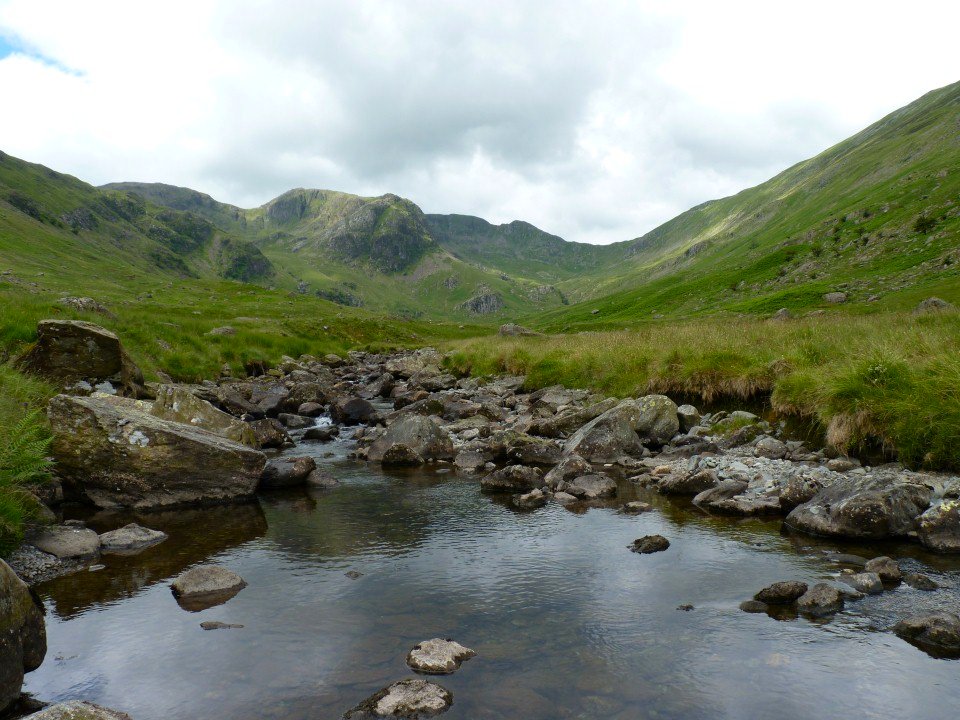 Greenhow End at the head of the valley comes into view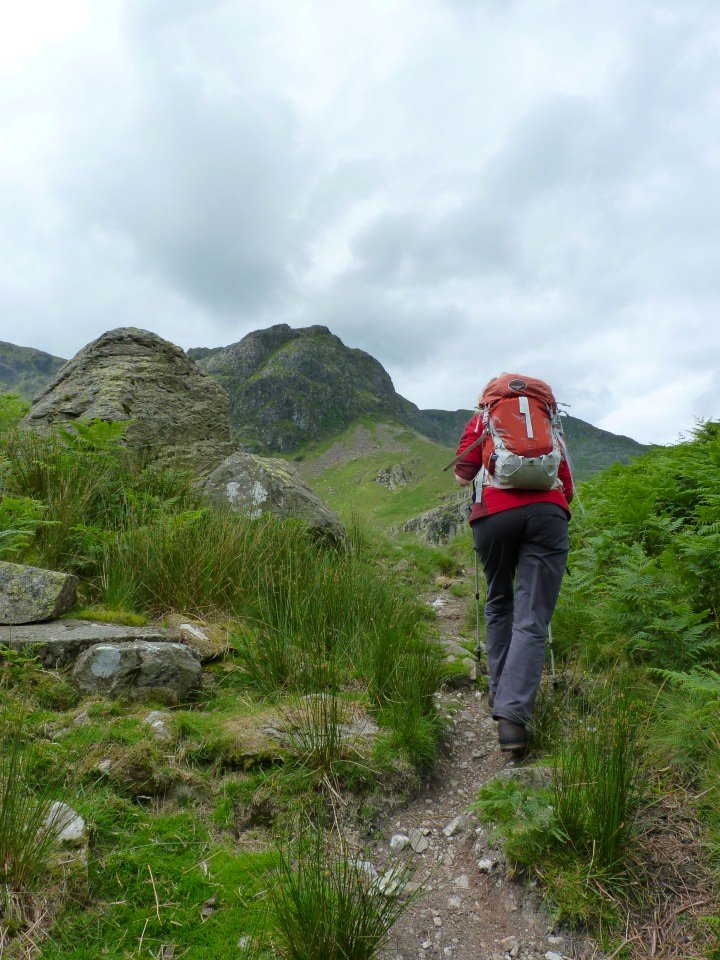 Deepdale seems to go on forever but every yard is lovely.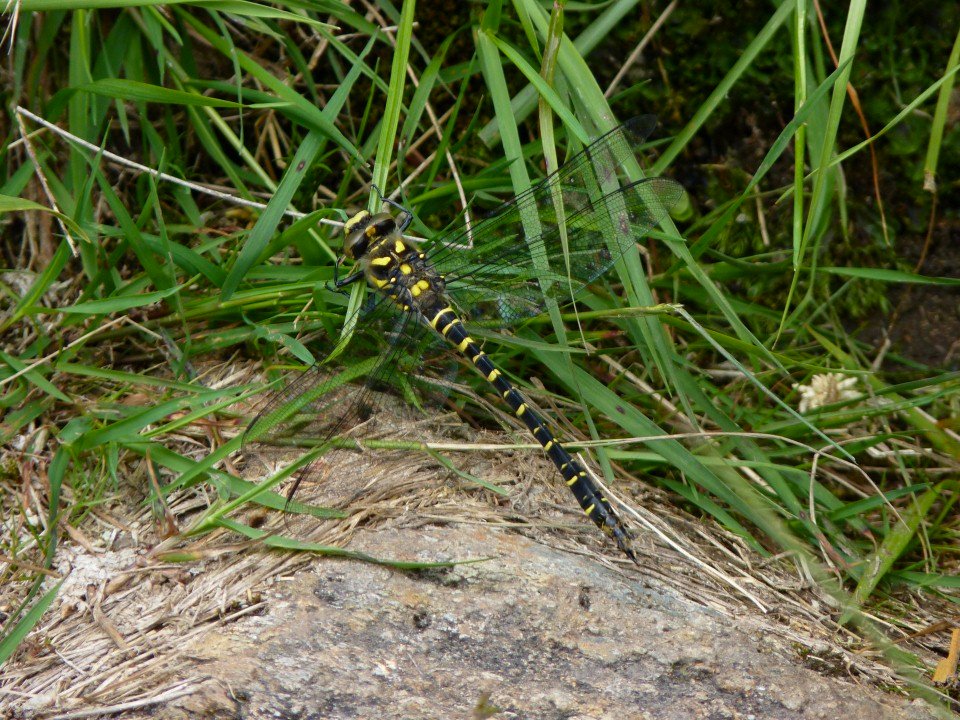 We found this dragonfly hiding by the path.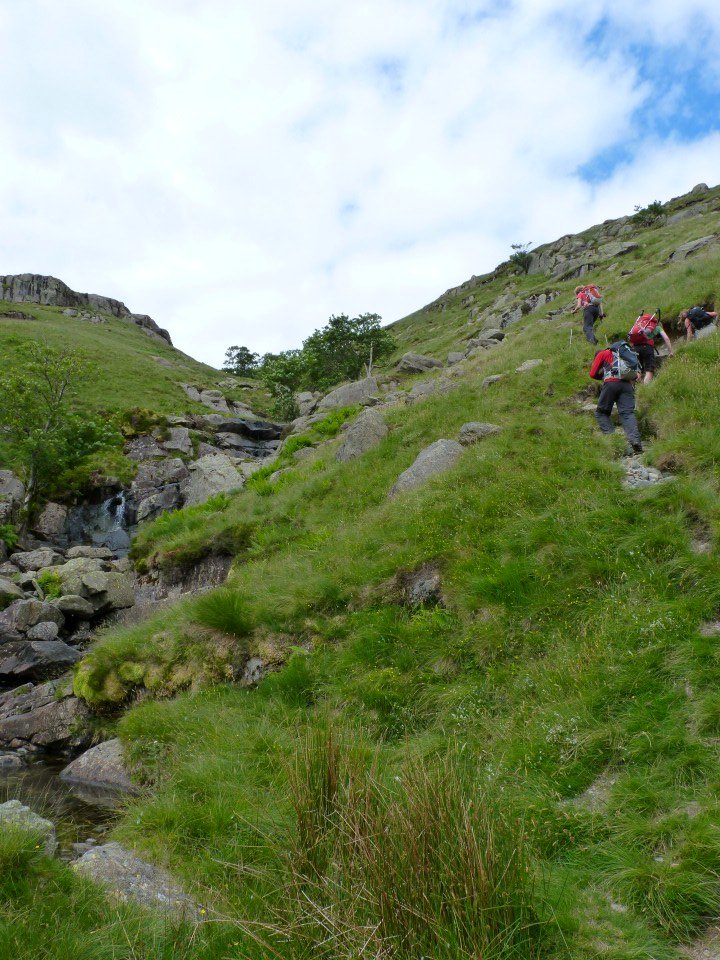 On the final climb up to Deepdale Hause now.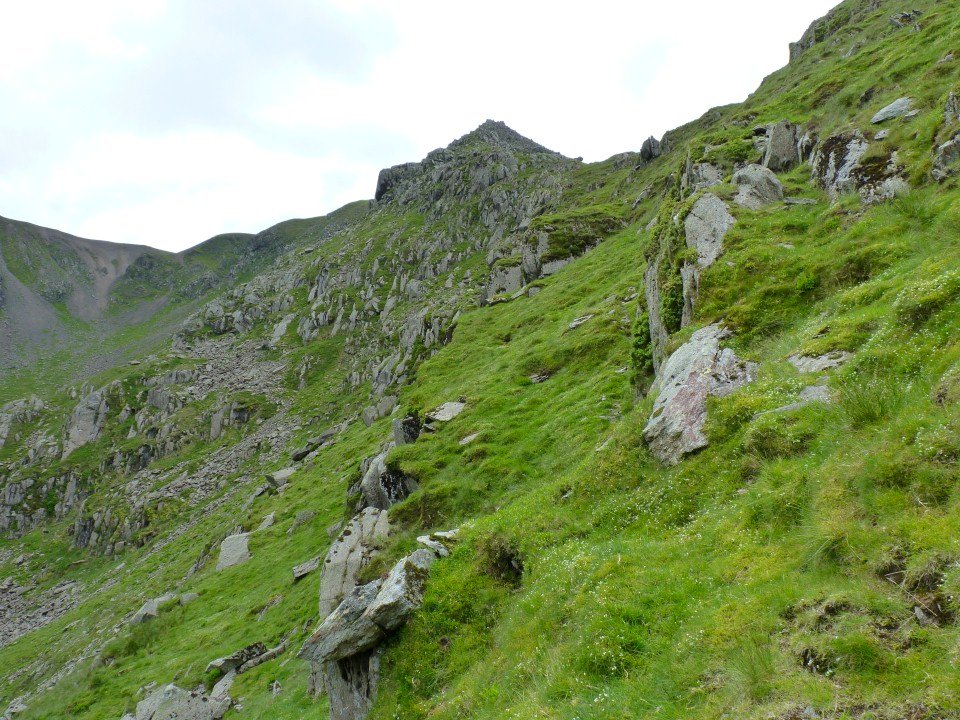 Cofa Pike from just below the top.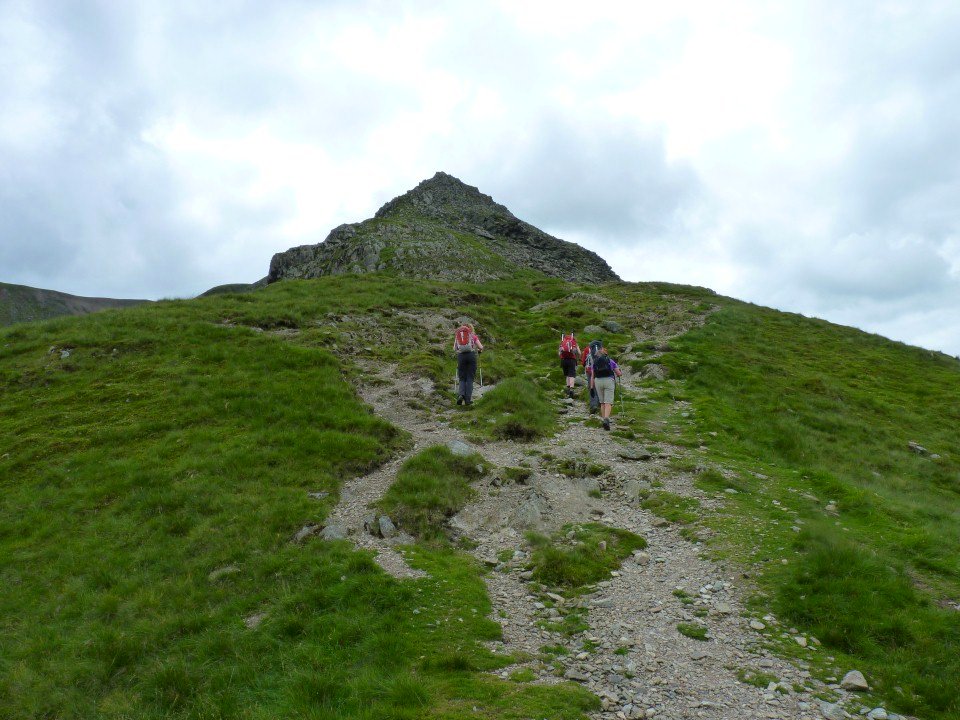 Climbing the superb Cofa Pike. There are lots of little paths round and over and you can make the climb as exciting or as easy as you like.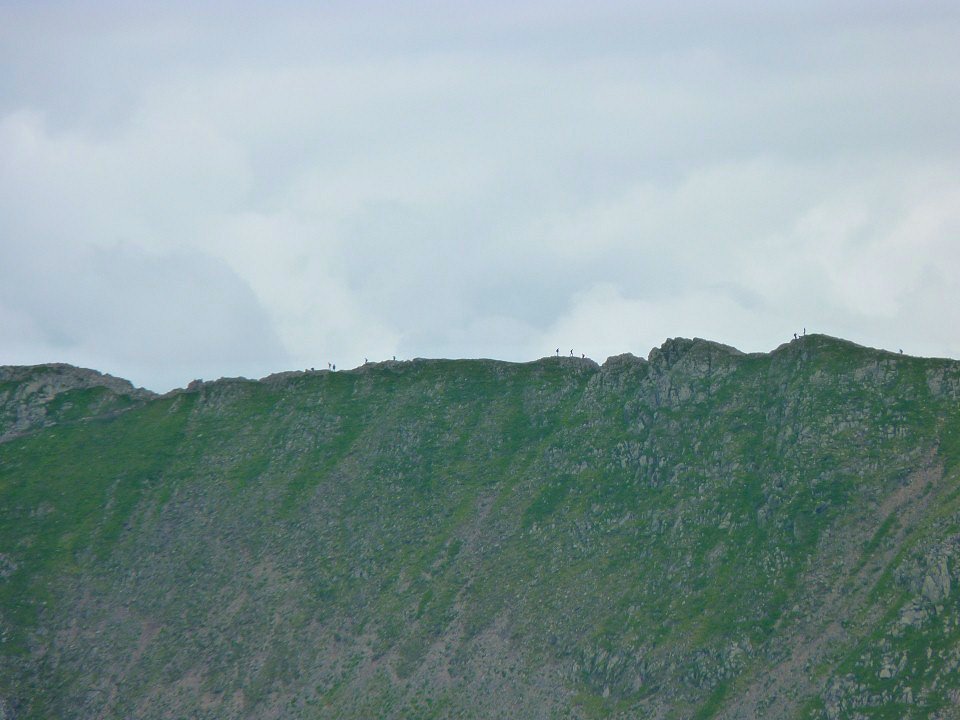 Zooming in on Striding Edge.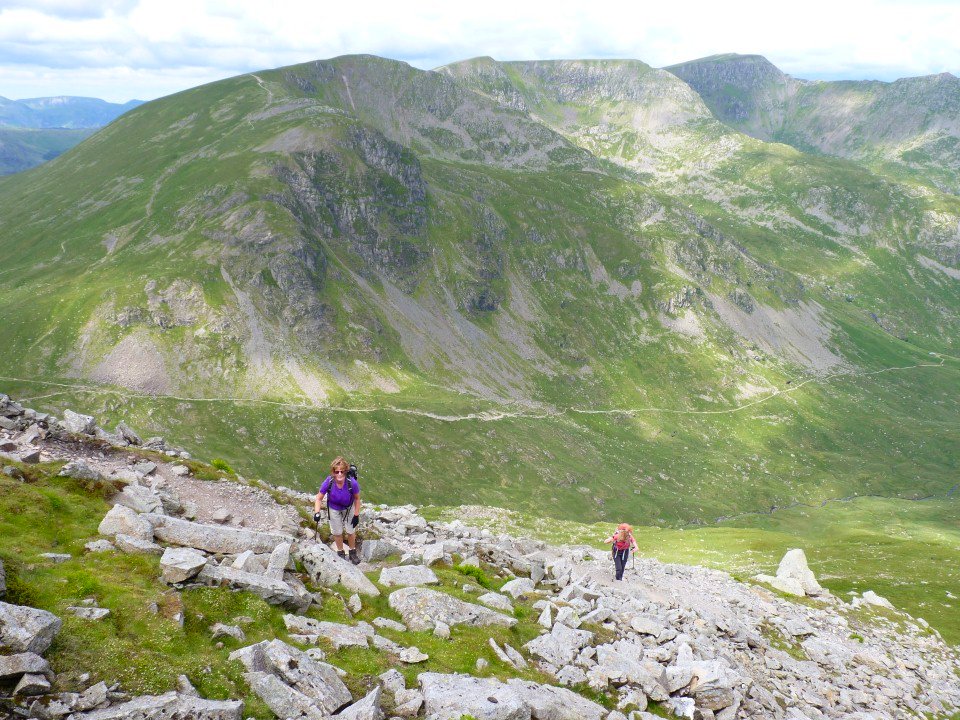 Lynn and Sue climbing Cofa.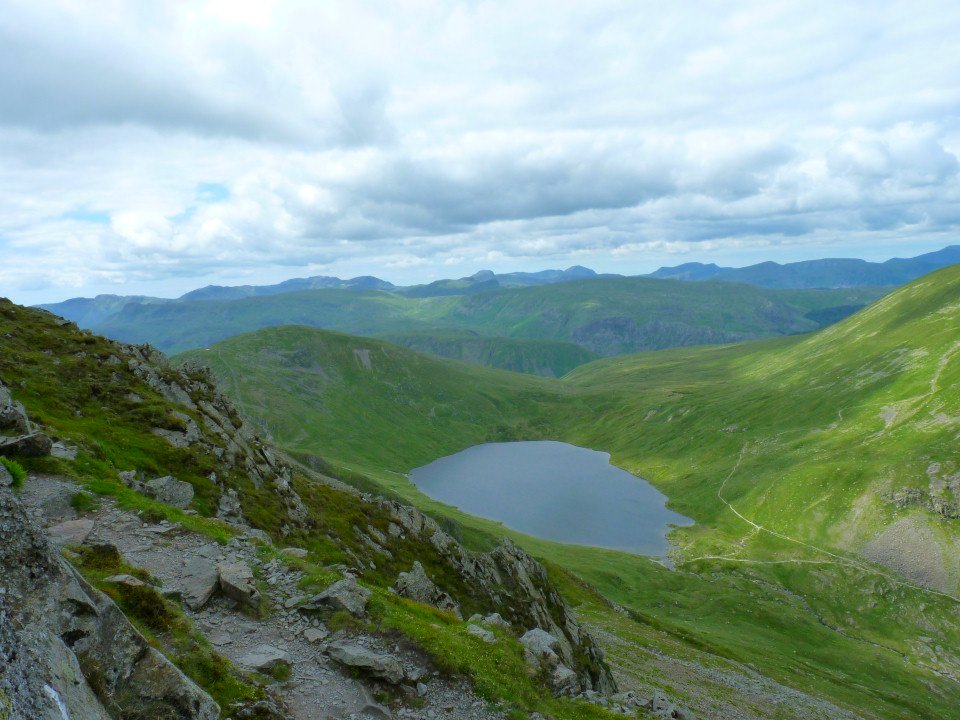 Brilliant view over Grisedale tarn.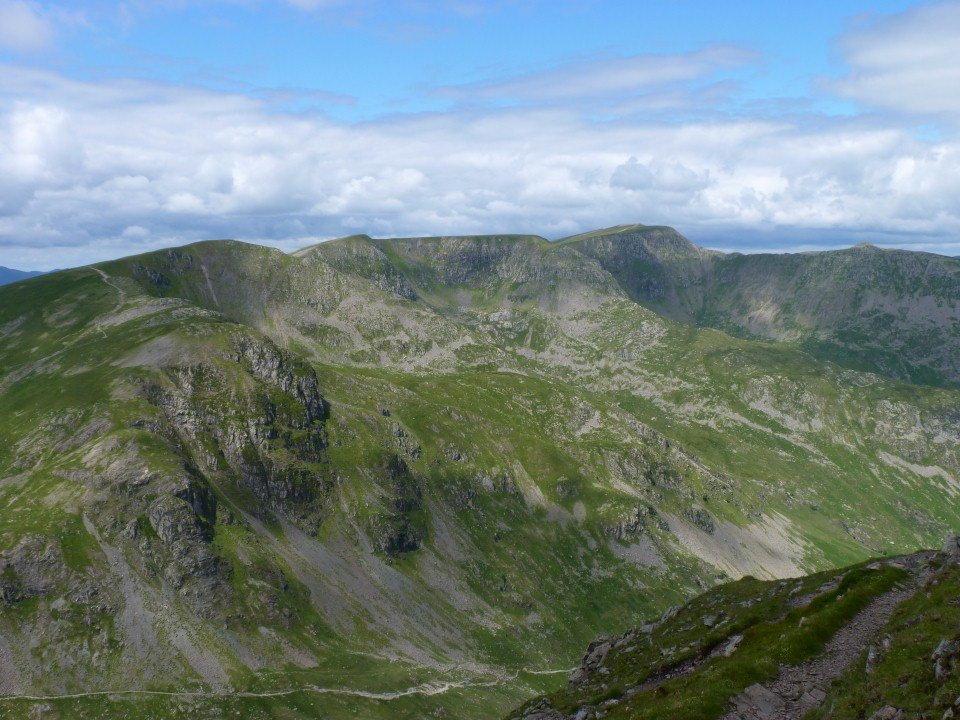 Looking across to the Helvellyn range from Cofa.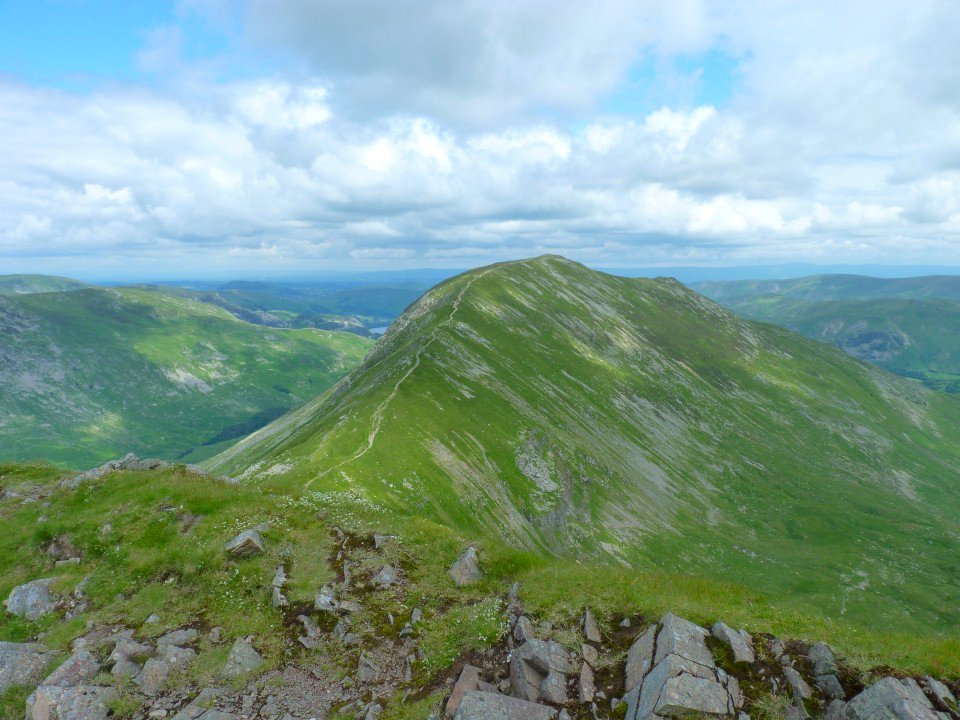 St.Sunday Crag from the same place.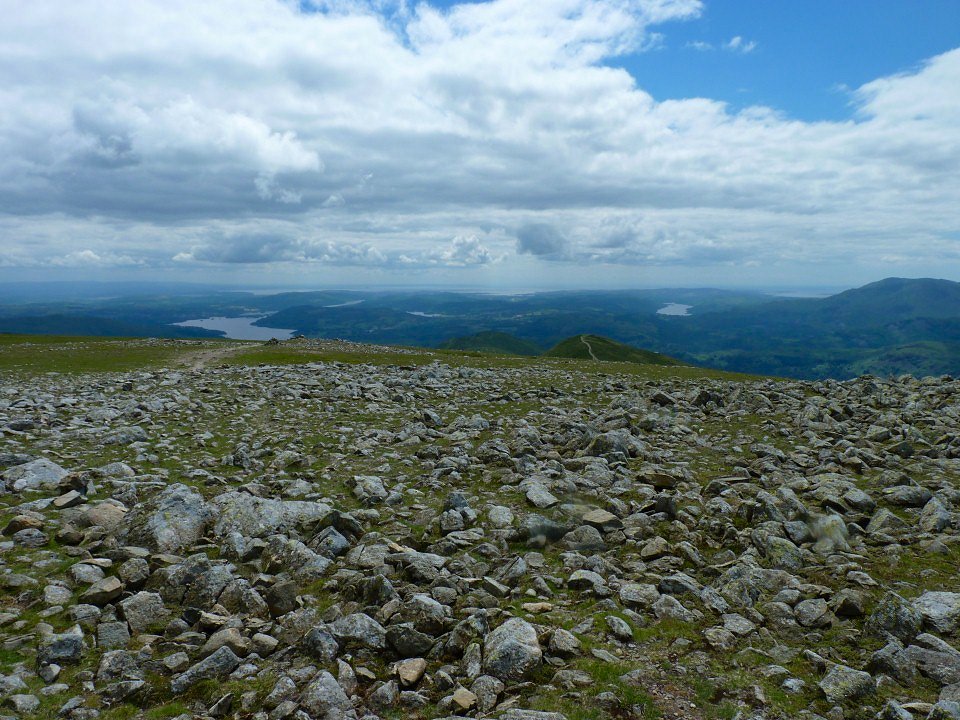 Looking to the coast from Fairfield. The sea is in the background with Windermere on the left then Esthwaite water then Coniston.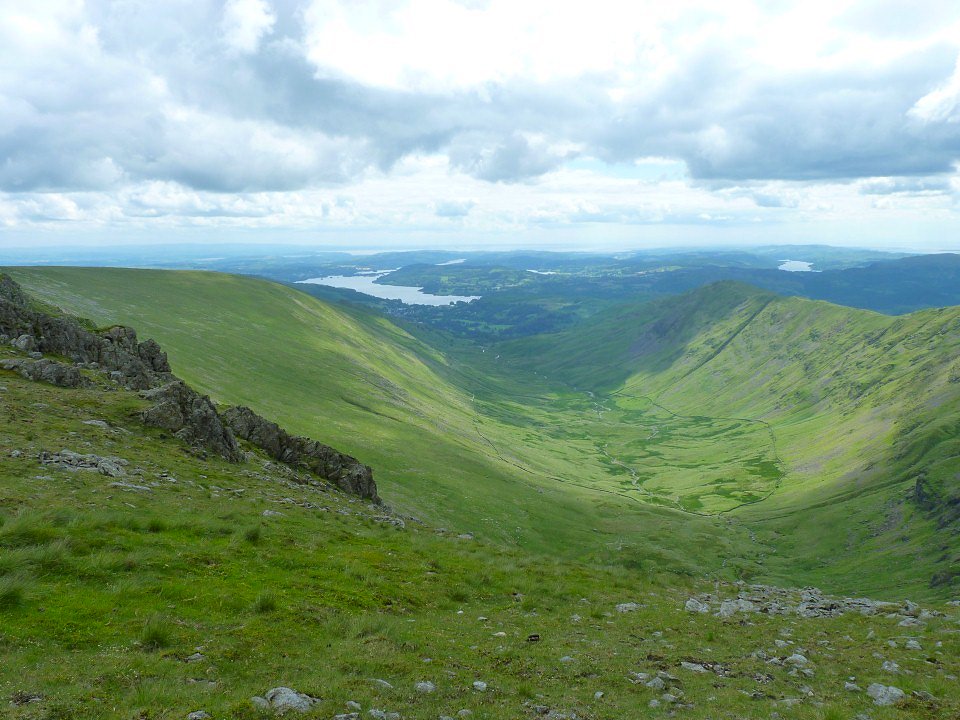 Looking down Rydal. This is where the breeze ( and it was a breeze not a strong wind ) was incredibly cold. All the people climbing up to Fairfield in shirt sleeves were in for a shock.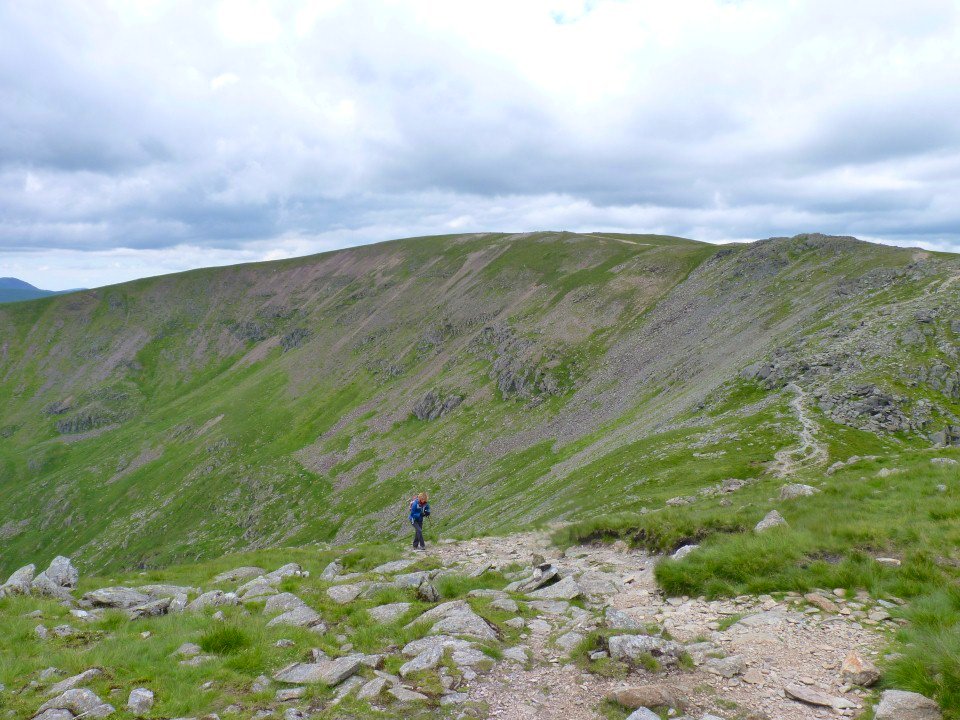 The flat top of Fairfield from the climb to Hart Crag.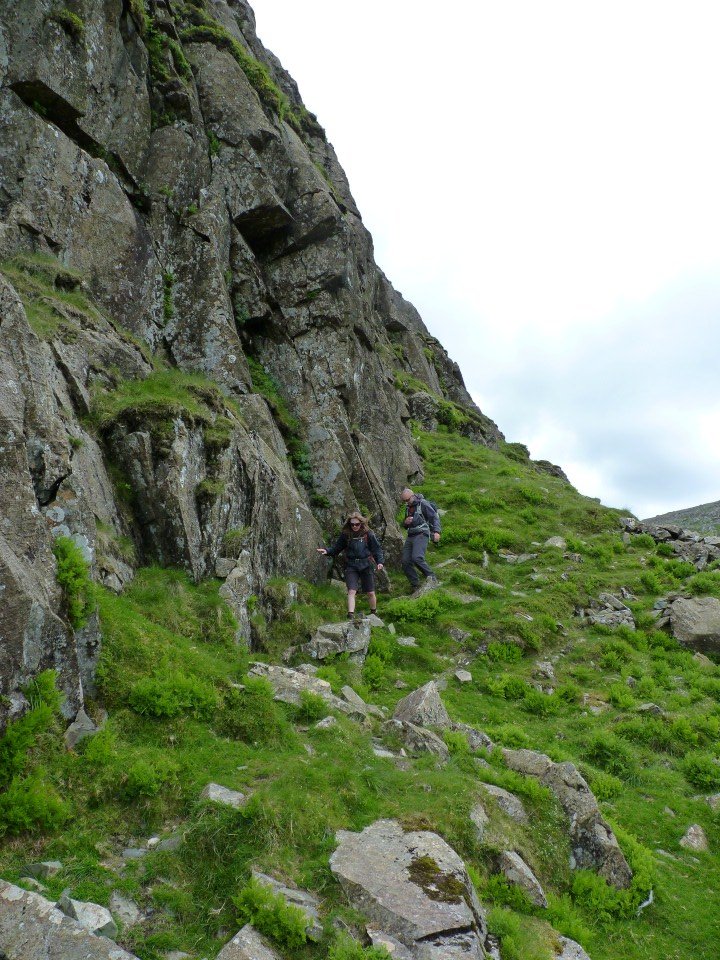 We decided to call at the Priest's Hole cave and as we didn't want to lose any height we followed this narrow sheep trod around the side of Dove Crag.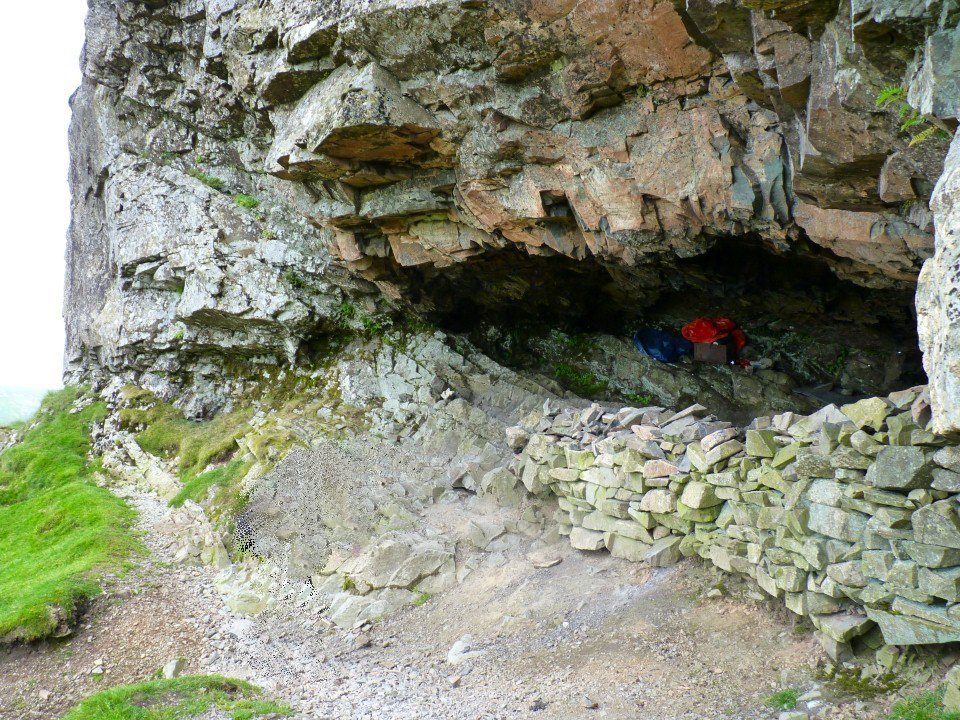 Priest's Hole Cave.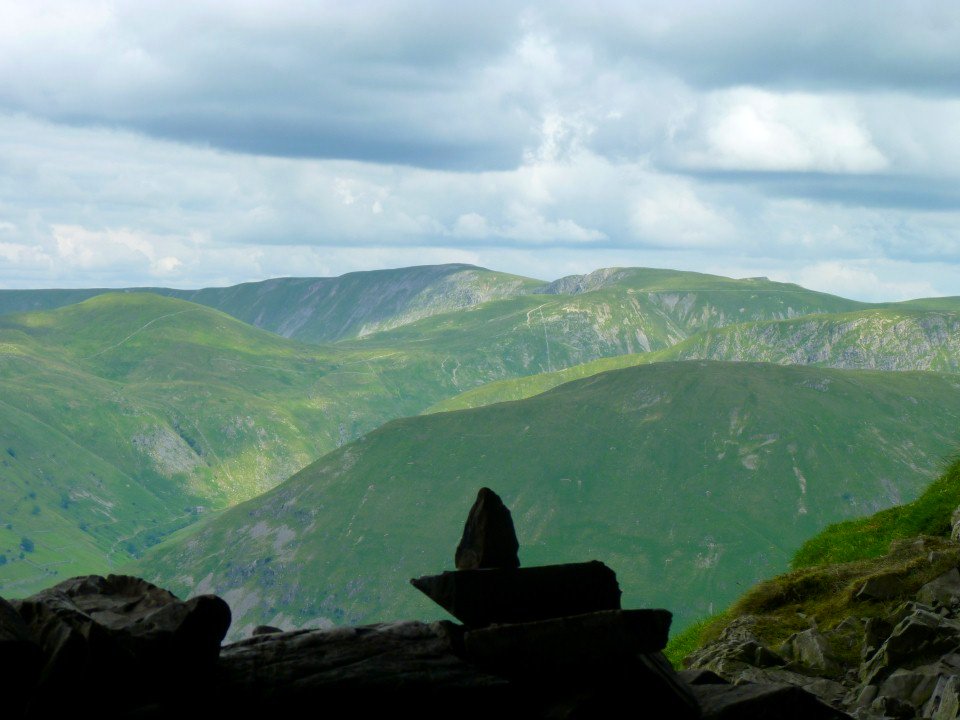 The view out.
The cave is one of those places that most people who walk in the Lakes visit at one time or another but I wouldn't fancy biviying there as there is always litter ( we took some away with us) and just outside on the path leading away from the cave there were several piles of toilet paper ( which we didn't take away ). I really don't know why people make the effort to seek out these beautiful places then leave them a mess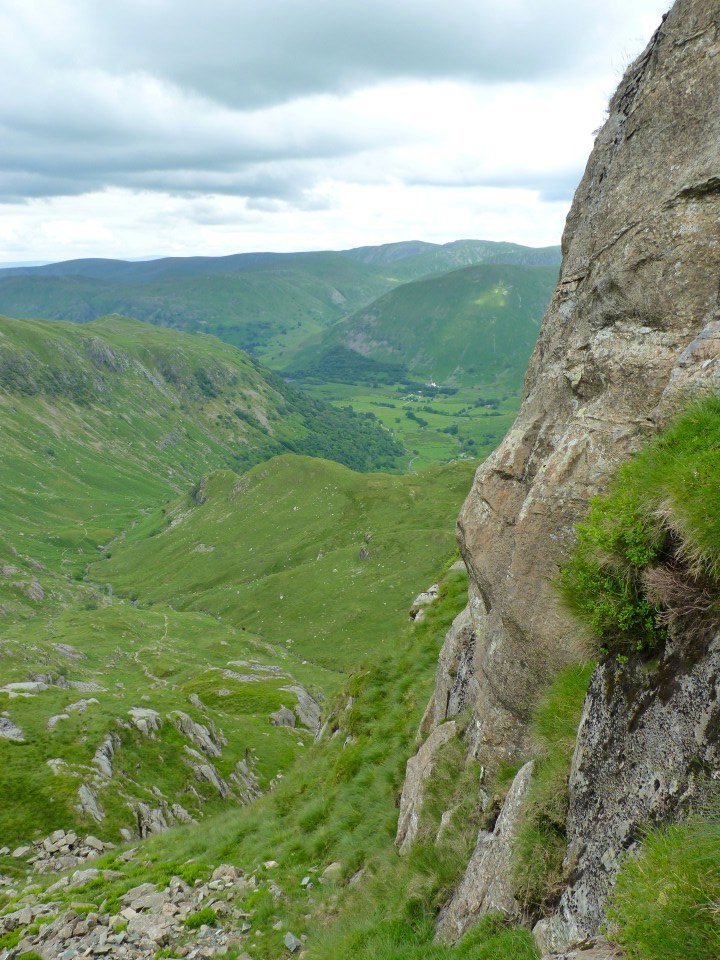 Looking down to Dovedale.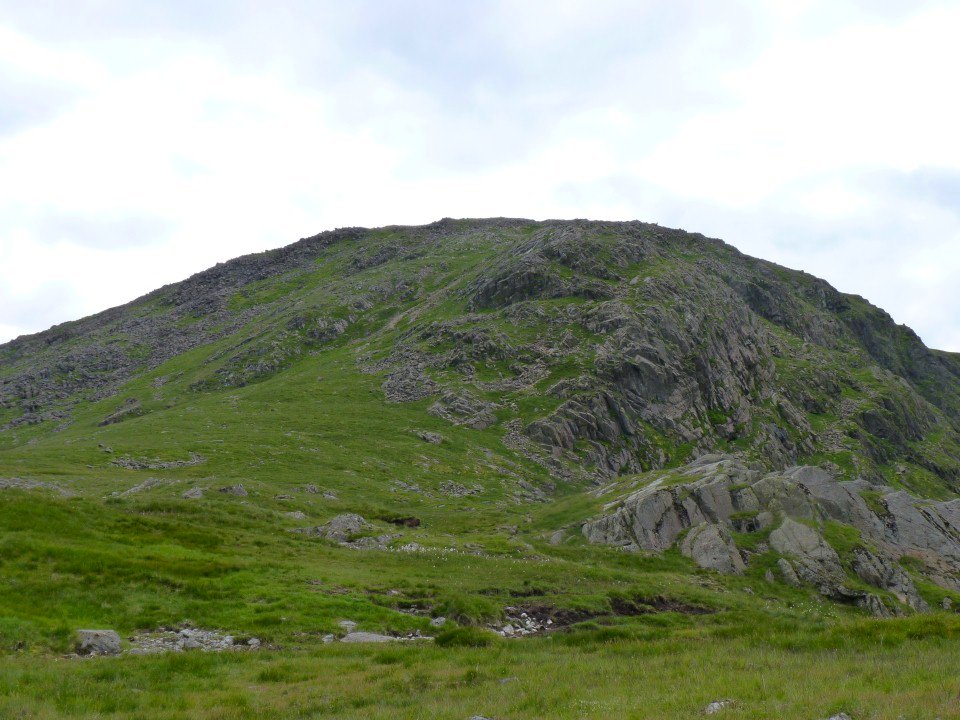 Hart Crag from the walk to Hartsop above How.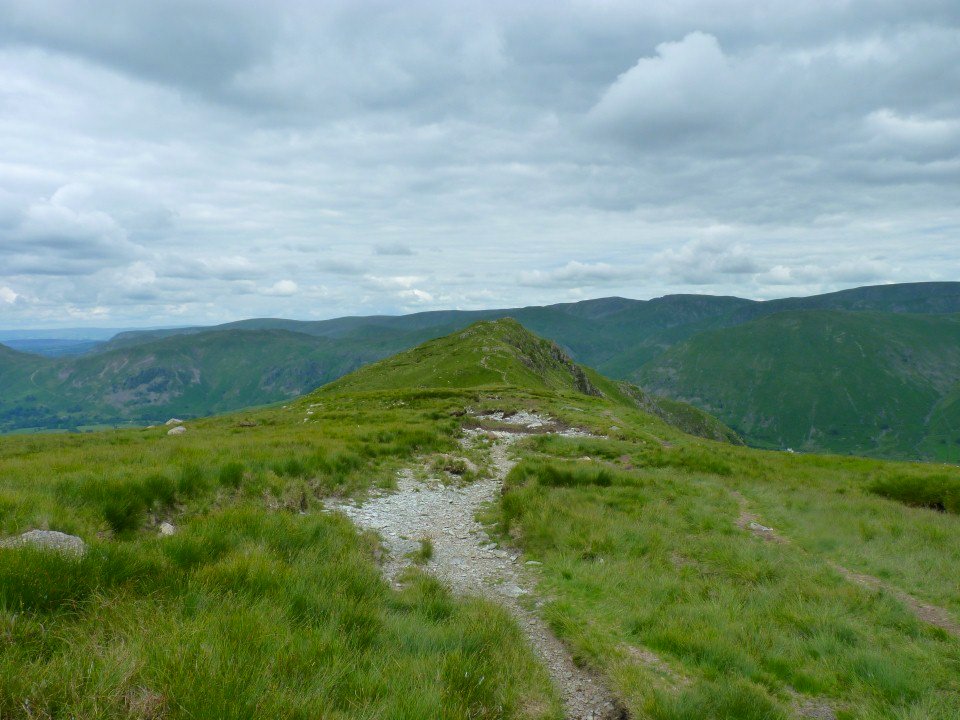 Lots of little ups and downs on this brilliant ridge.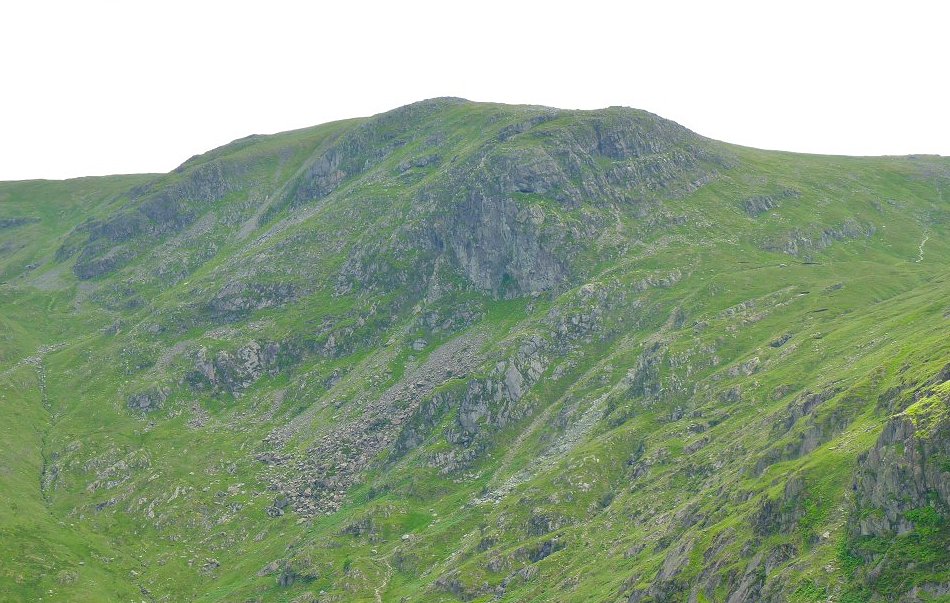 Dove Crag with the cave visible above the big cliff.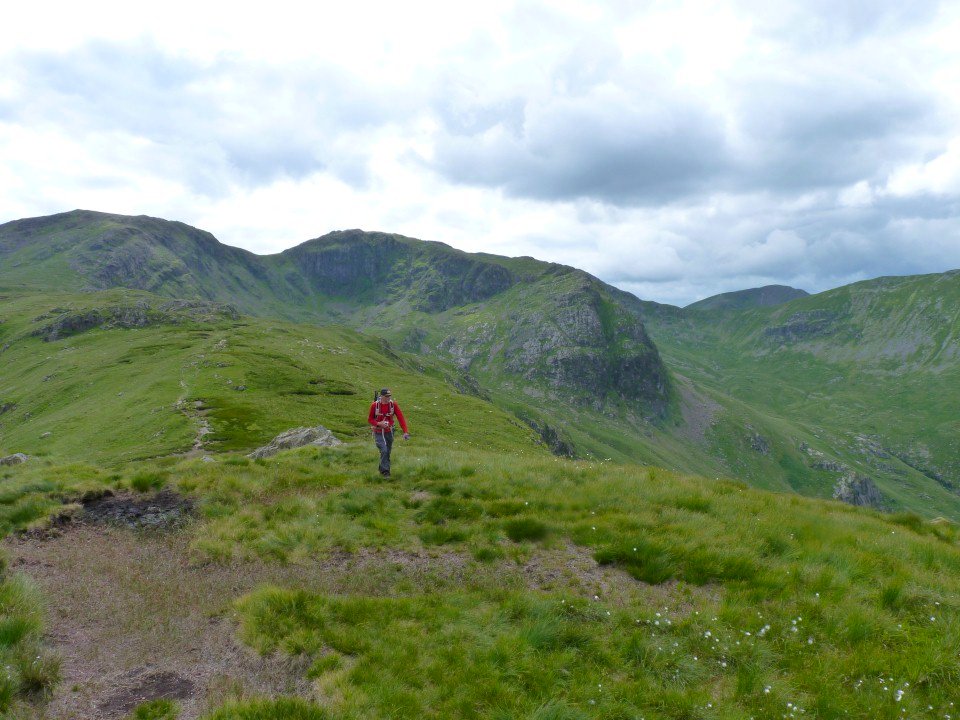 Looking back to Fairfield.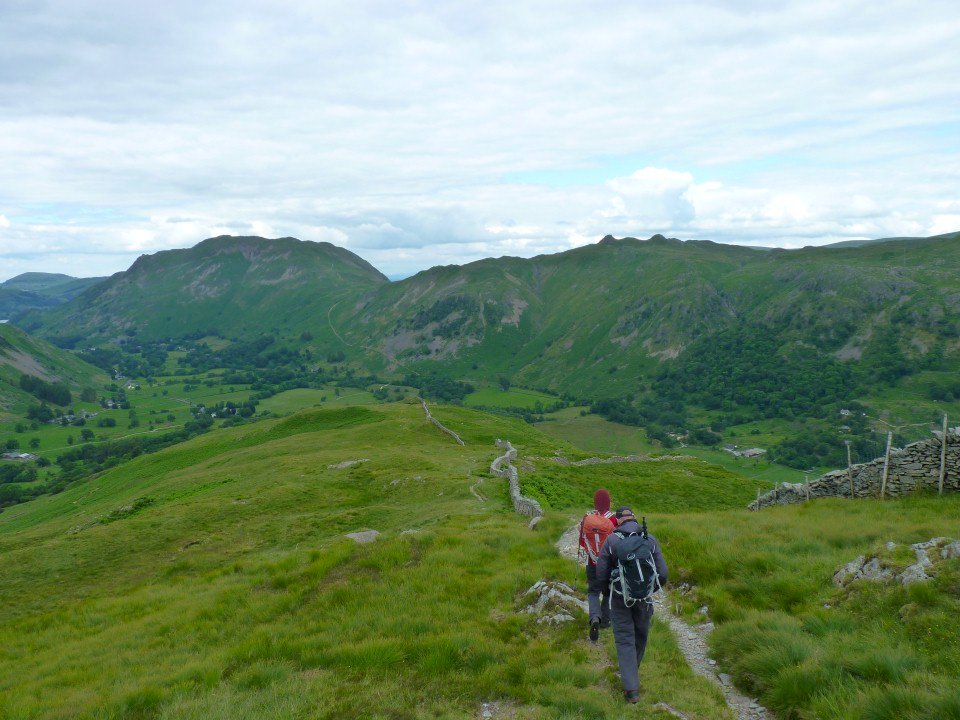 And looking ahead to Place Fell on the left and the little bumps of Angletarn Pikes on the right.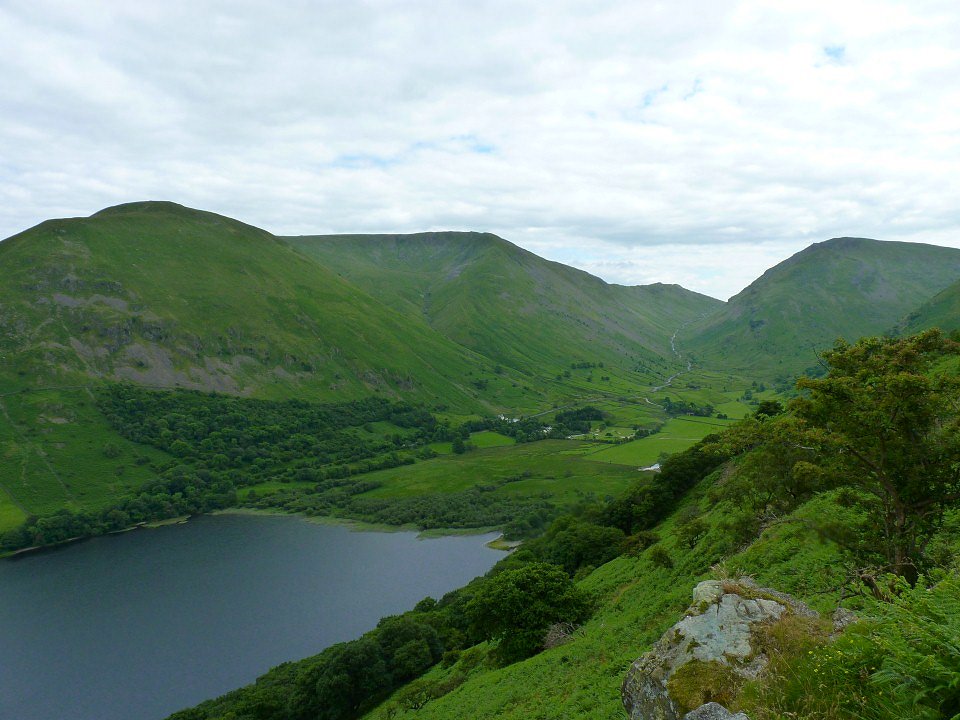 The view up the valley from the very steep path to Cow Bridge.