WWW.KARLSWALKS.CO.UK
PICTURES AND TRIP REPORTS FROM MY WALKS IN THE ENGLISH LAKE DISTRICT
---
Beda Fell and the Ullswater shoreline path
6th May 2013
Route. Patterdale - Boredale Hause - Beda Fell - Winter Crag - Sandwick - Silver Bay - Side Farm - Patterdale
( About 8.5 miles 1800 ft ascent)
I didn't think I would be able to get out to the lakes over the bank holiday which would have been a shame as the weather has been quite nice but circumstances changed late on Sunday so Anne and I managed to go for a lovely walk over Beda Fell and back along the very scenic shoreline path.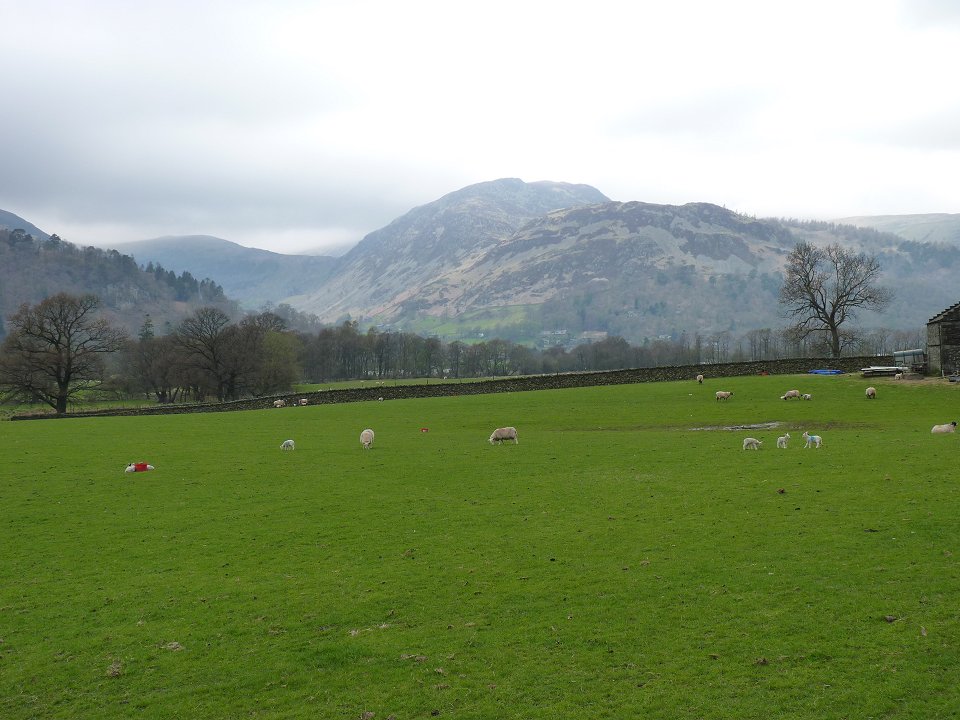 Looking to Sheffield Pike and Glenridding Dodd from near Side Farm.
The weather was a bit gray to start off with but the forecast was for an improvement during the day and this is how it turned out.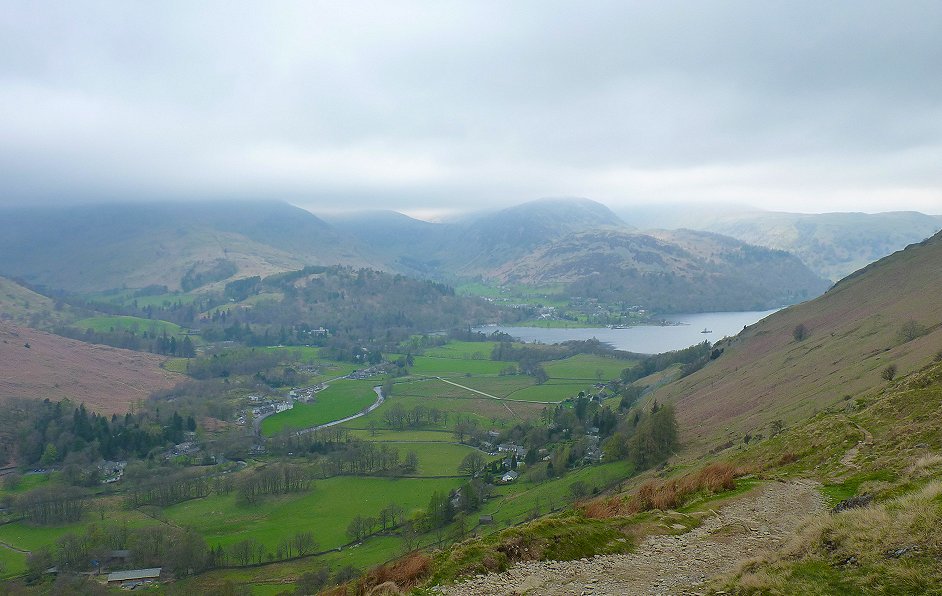 Climbing up to Boredale Hause.
Looking down into Boredale with Hallin Fell at the end from the path on to Beda Fell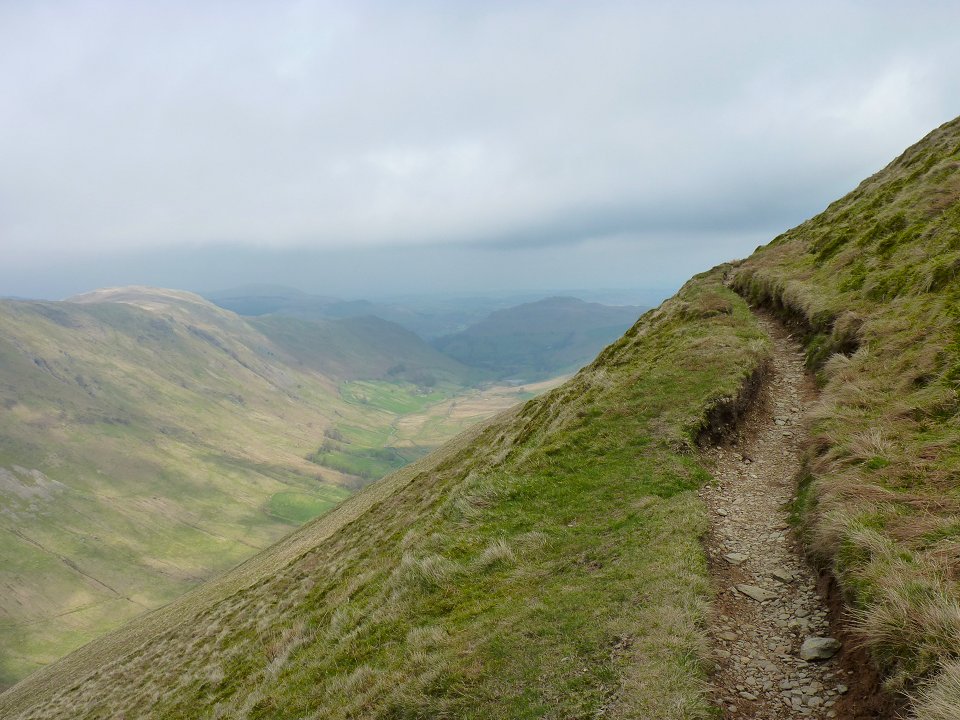 We really liked this well graded path which soon got us to the ridge.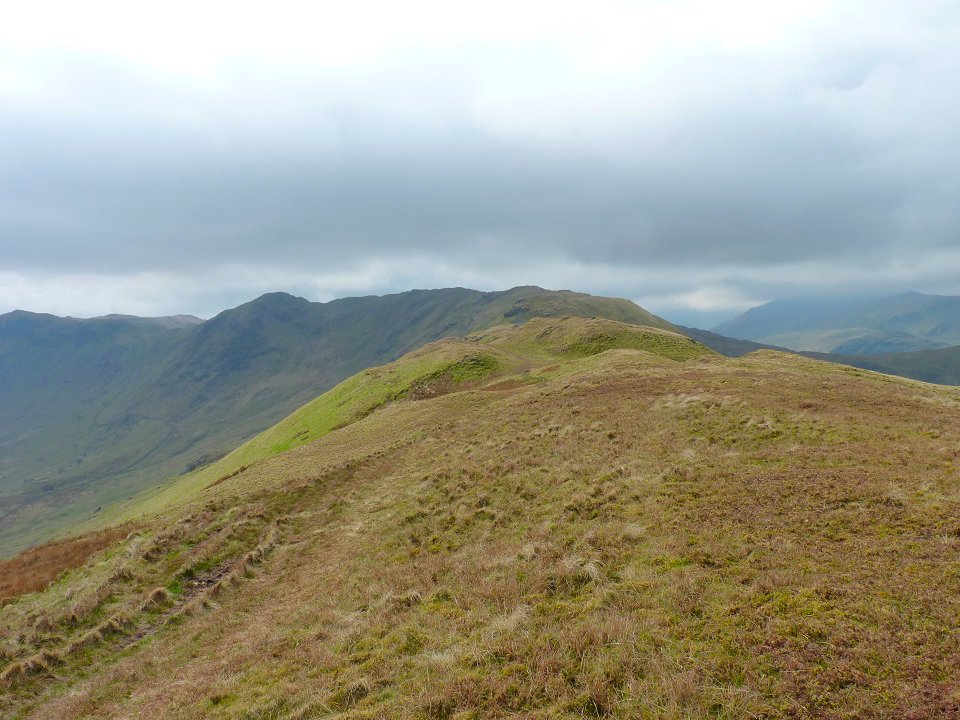 Looking back along the ridge. The weather is improving although it was still cold in the wind.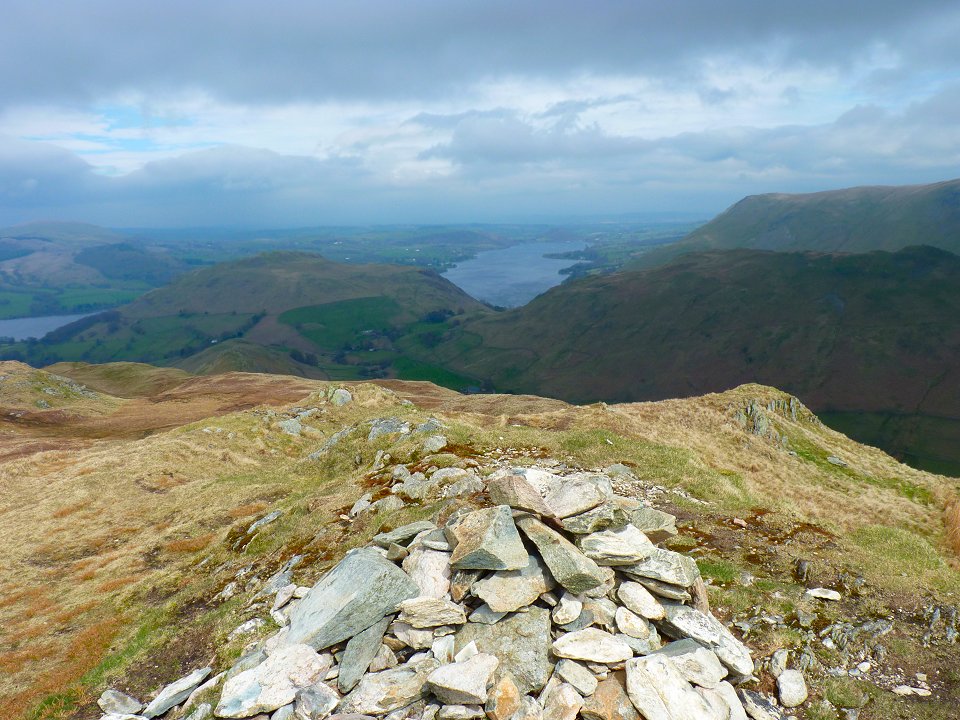 Ullswater from Beda Fell.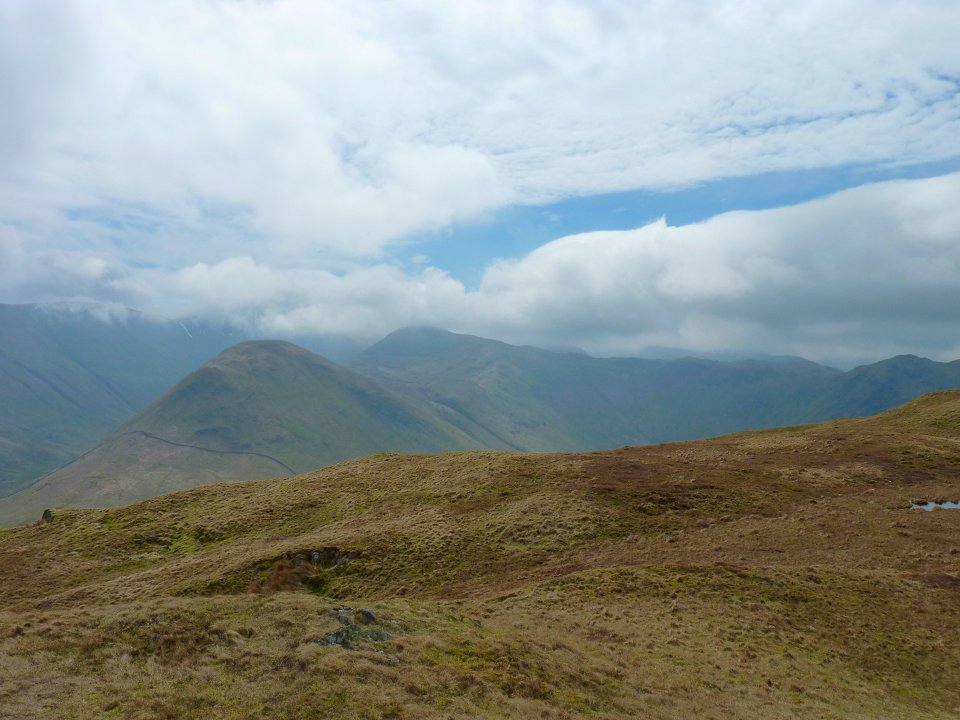 A bit of blue sky as we look over to The Nab and Rest Dodd.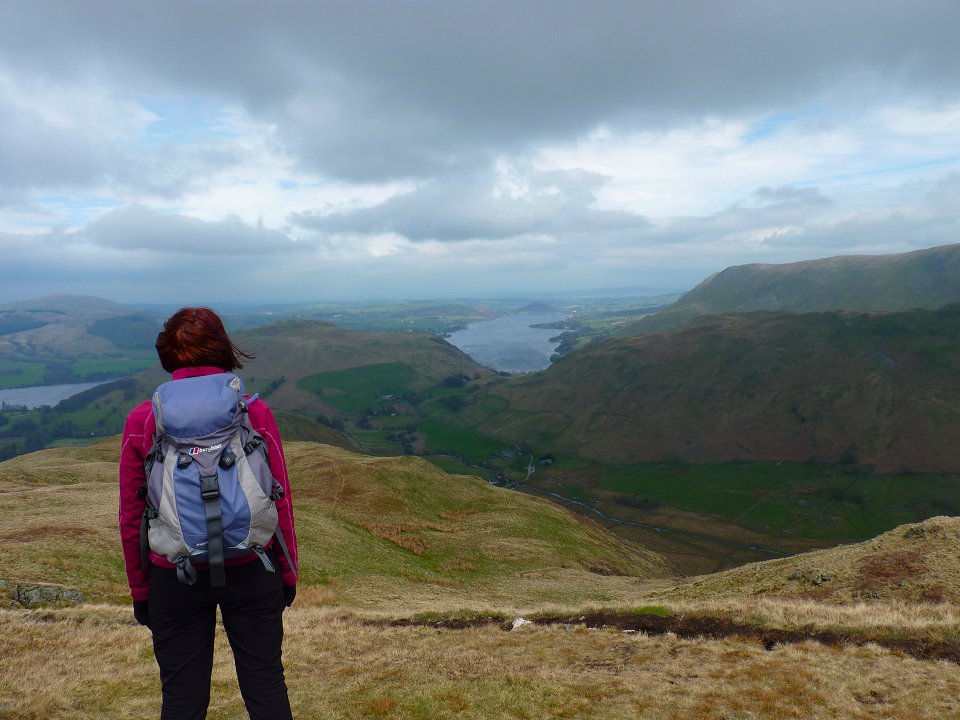 Anne takes in the view.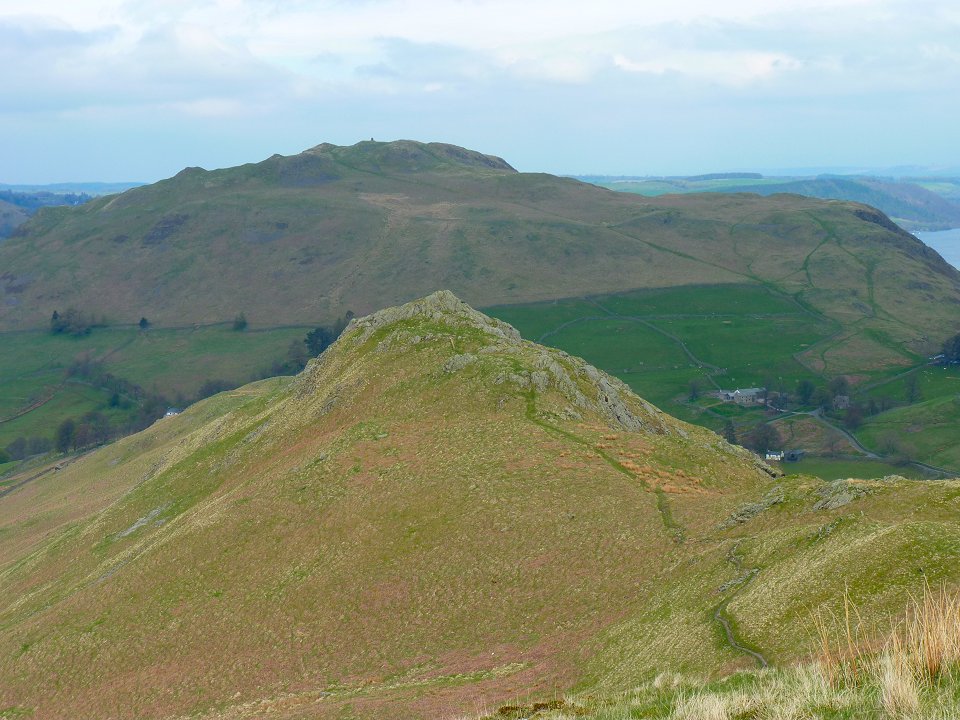 Winter Crag with Hallin Fell and it's large cairn behind.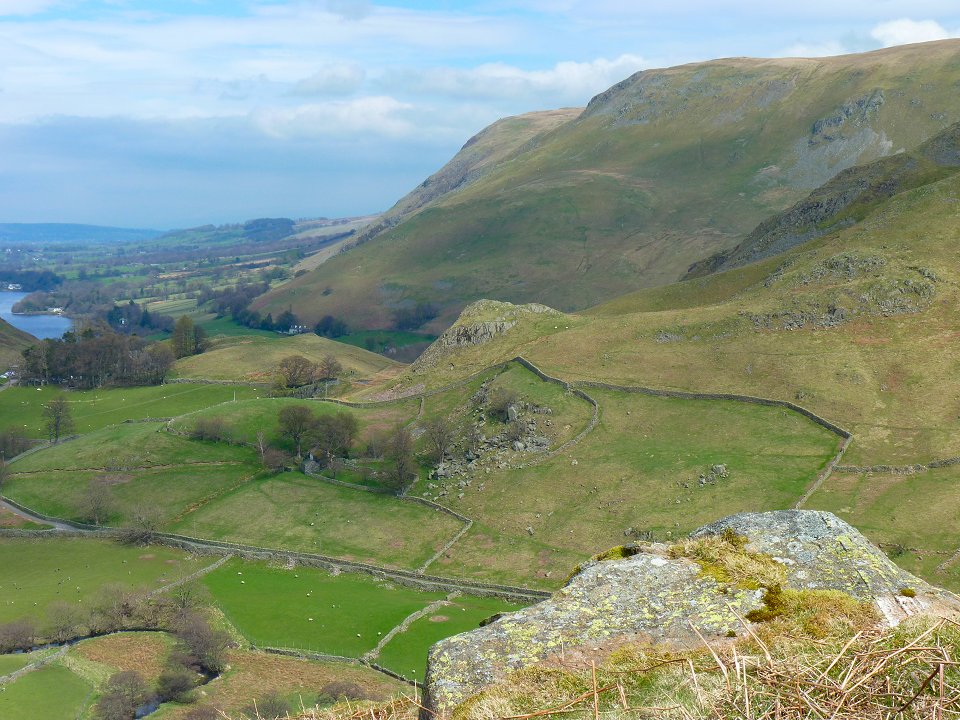 The little bump of Birkie Knott and the lower end of the Pikeawassa ridge with Swarth Fell and Bonscale Pike behind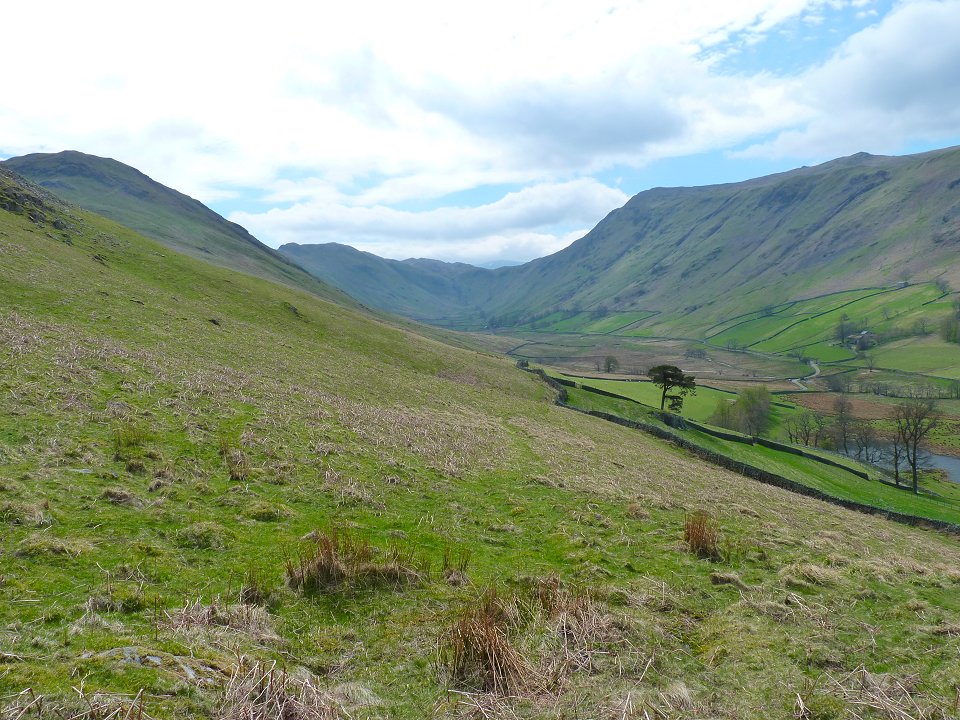 A lot brighter in Boredale now..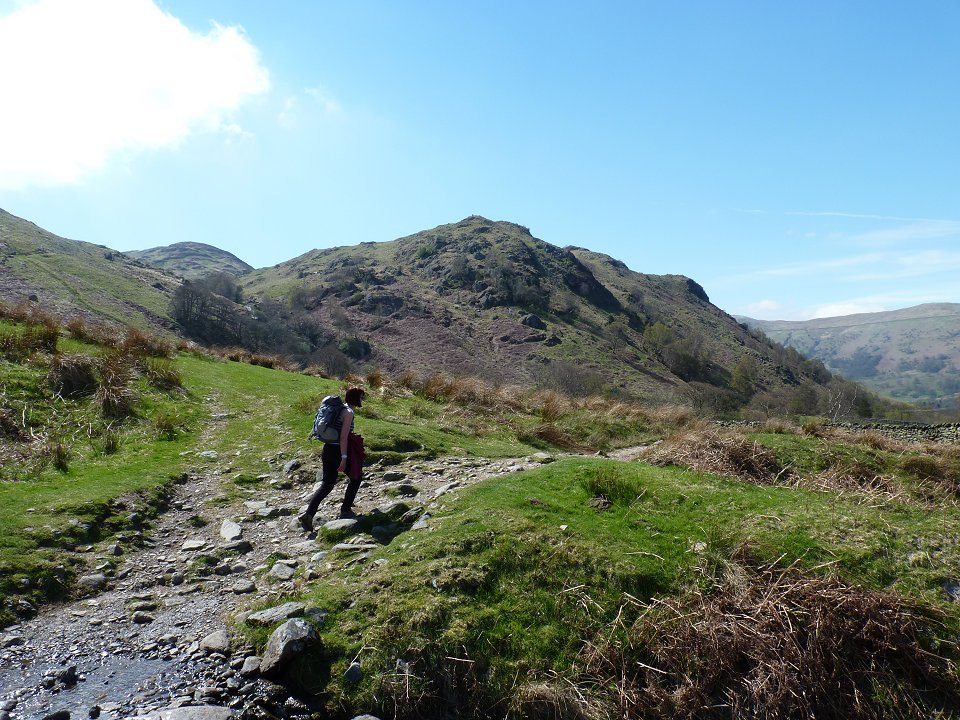 A lovely afternoon now as we set off along the shoreline path.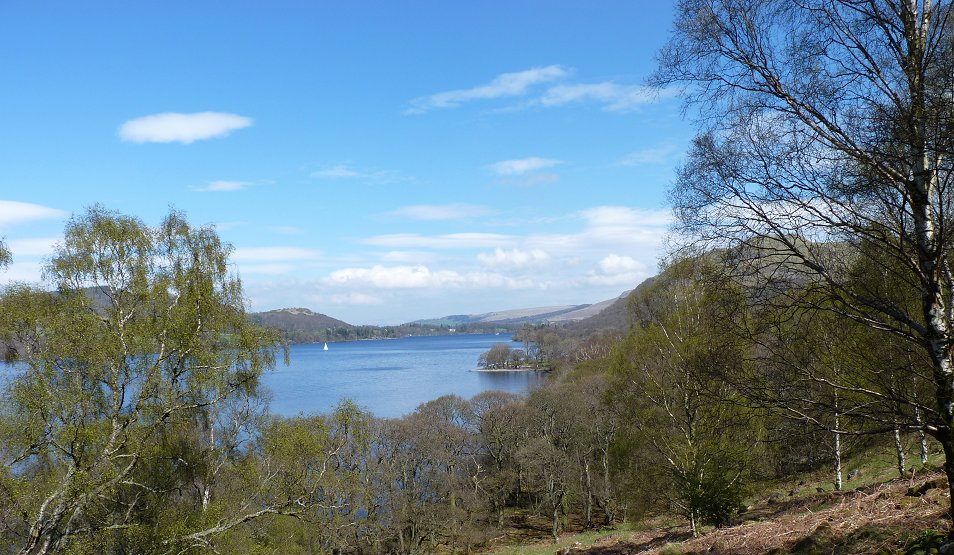 Looking along Ullswater from the path.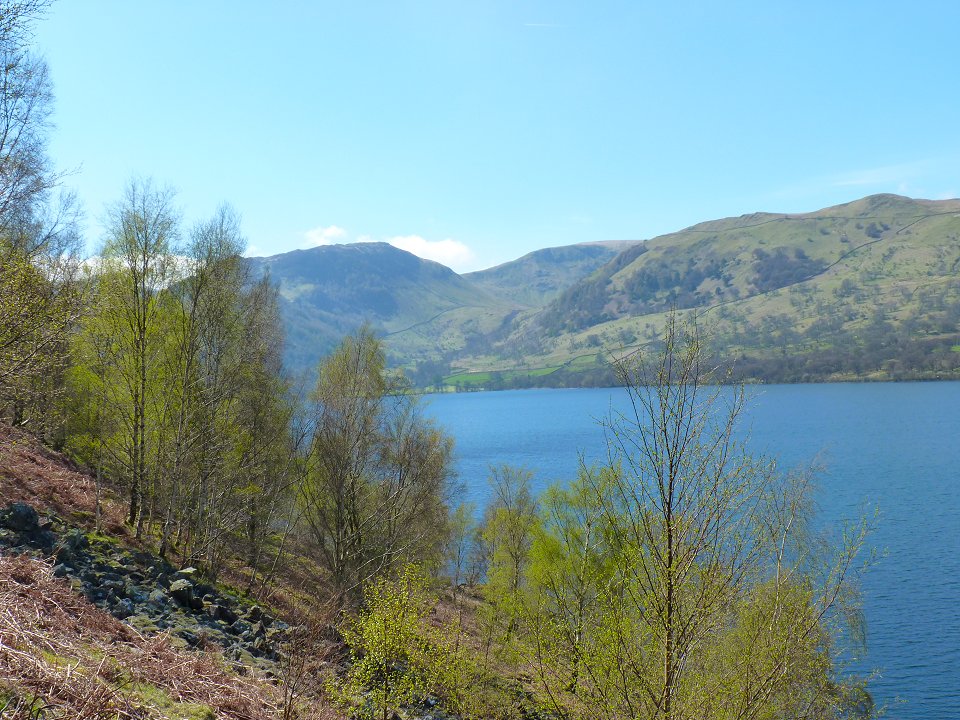 Sheffield Pike and Glencoyne across the lake..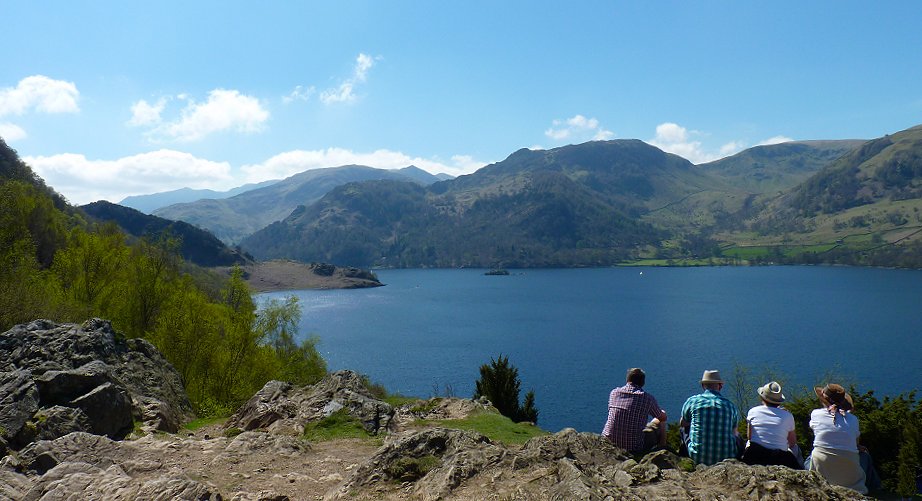 A lovely day just to sit and admire the view.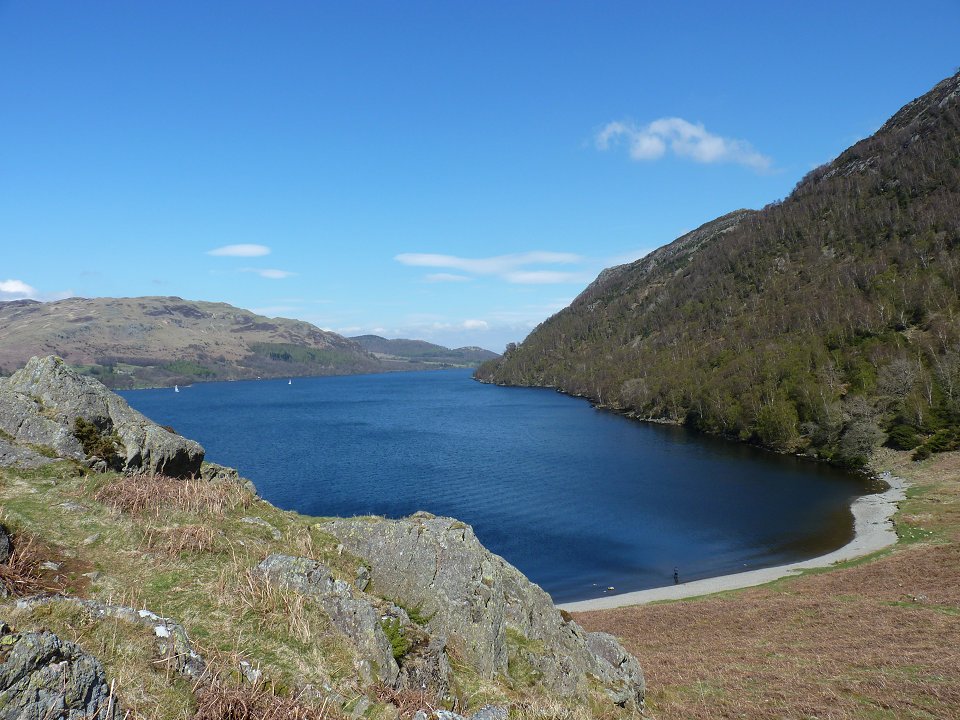 Silver Bay.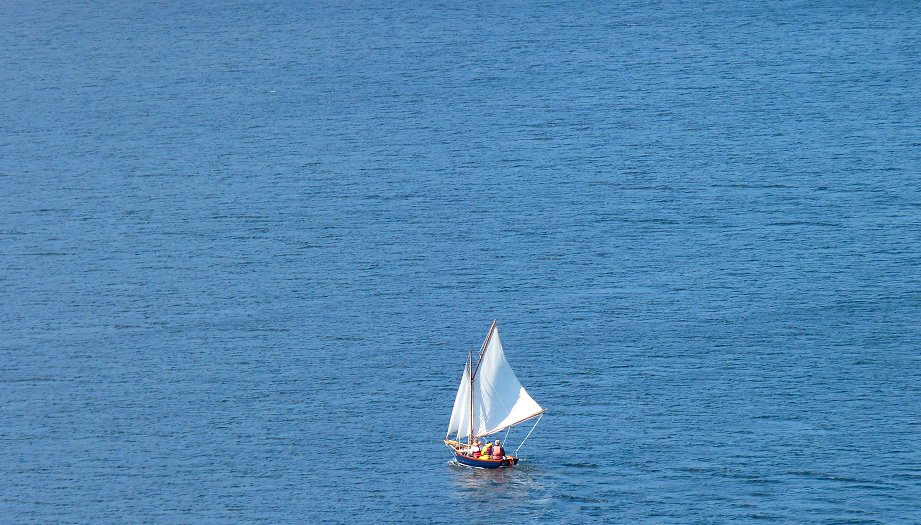 I can think of worse ways to spend the afternoon.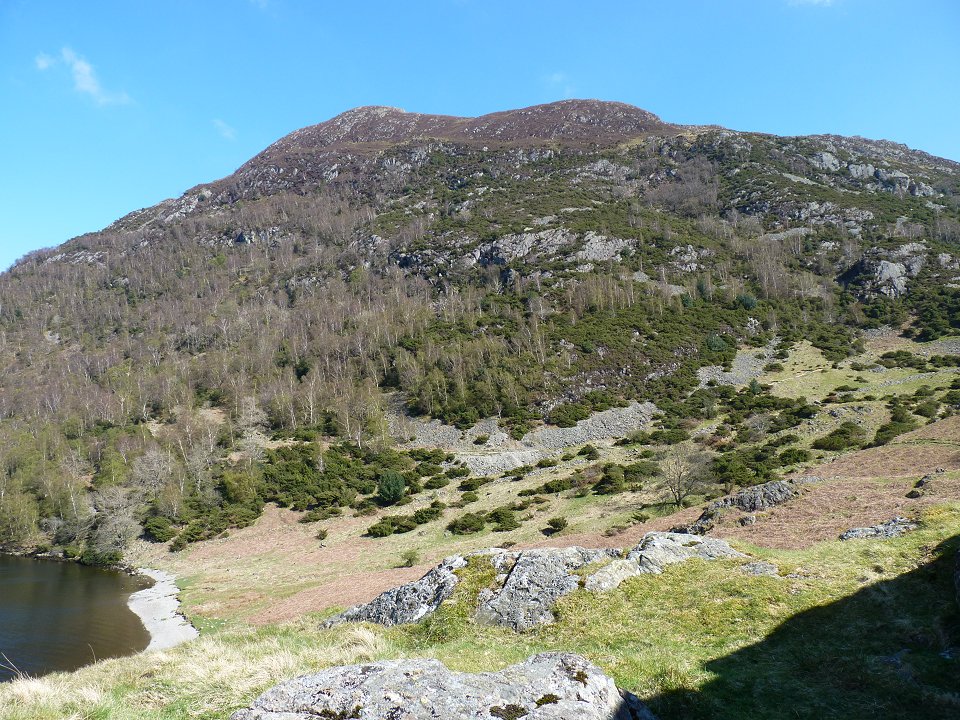 Looking up to Birk Fell I was remembering when me and Sue climbed it in December the snow was thigh deep and we had to crawl to the top such was the strength of the wind.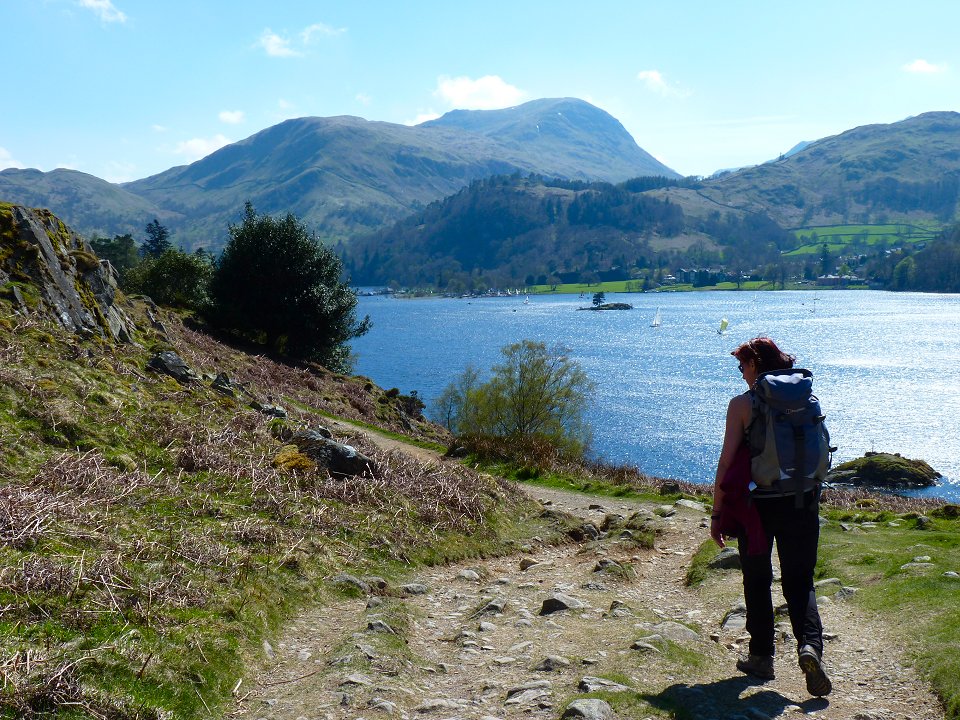 Birks and St.Sunday Crag come into view as we near the head of Ullswater.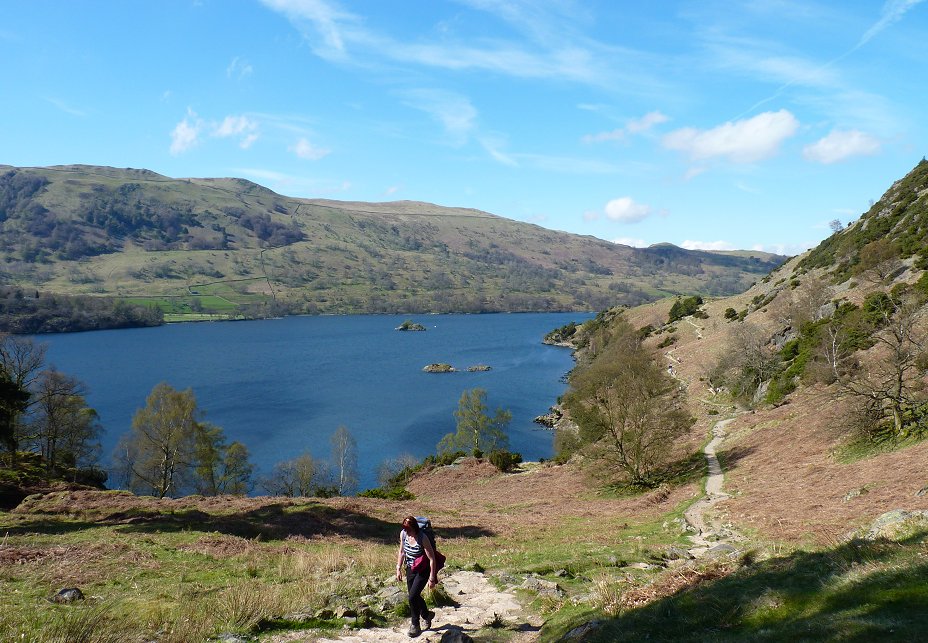 A last look back.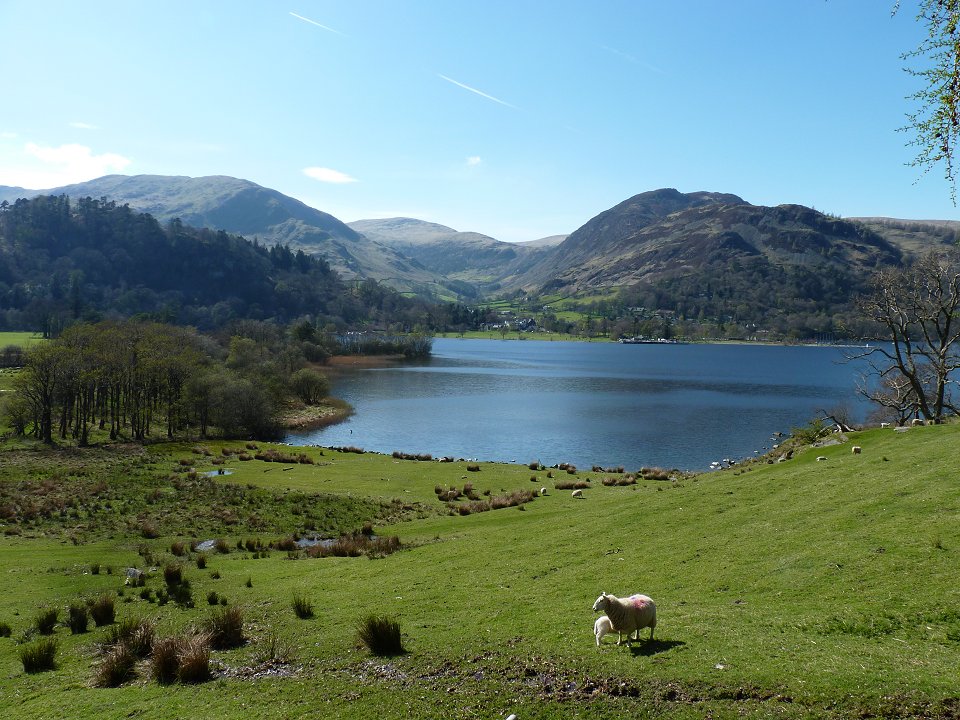 The head of the lake from the Side Farm camp site. The tea room at the farm was open so it would have been rude not call in so that's just what we did.
Last walk - Angle Tarn Next walk - The Leaden Boot Challenge