WWW.KARLSWALKS.CO.UK
PICTURES AND TRIP REPORTS FROM MY WALKS IN THE ENGLISH LAKE DISTRICT
---
Pendle Hill
1st July 2012
Route. Barley - Boar Clough - Pendle Hill - Pendle Side - Lower Black Moss - Aitken Wood
Having lived no more than 20 miles from Pendle Hill all my life and never once climbed it I jumped at the chance when Mark posted that he would lead a walk to Pendle on the uk walking forum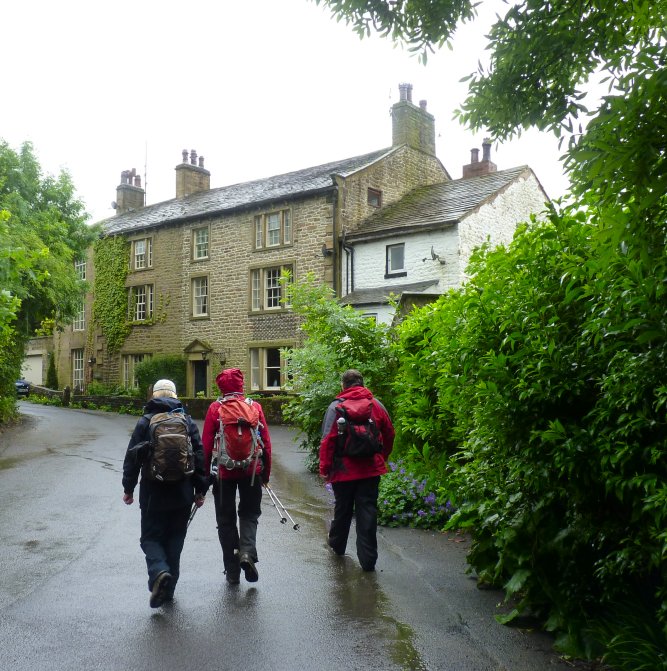 The weather was pretty grim at the start of the day as we (Mark, Sue and Helen and me) set of towards the Ogden reservoirs.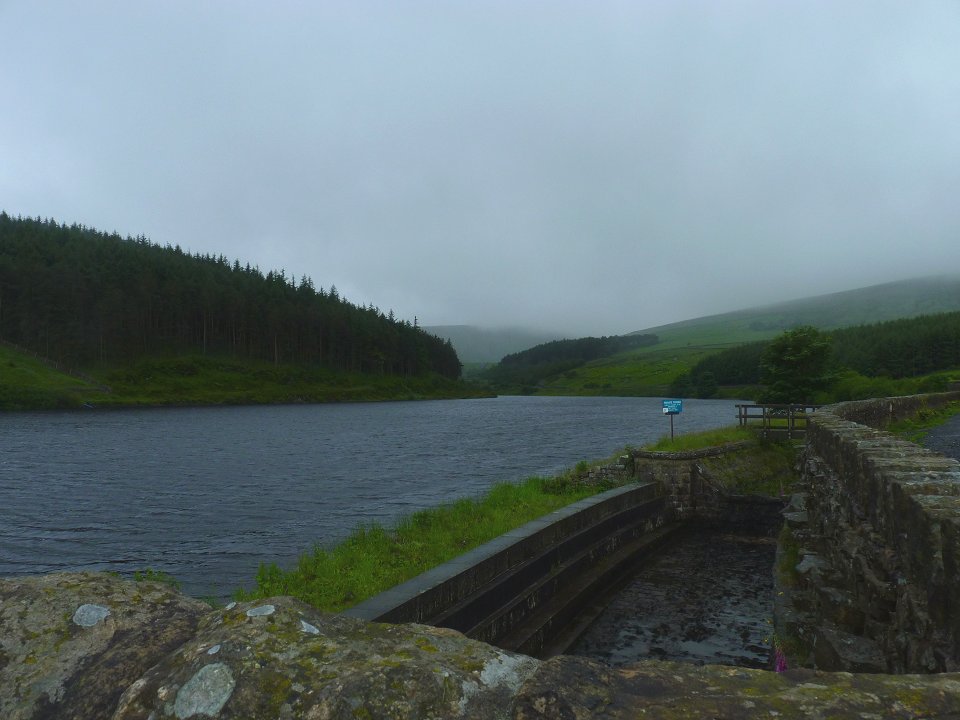 We soon reach the Lower of the two reservoirs.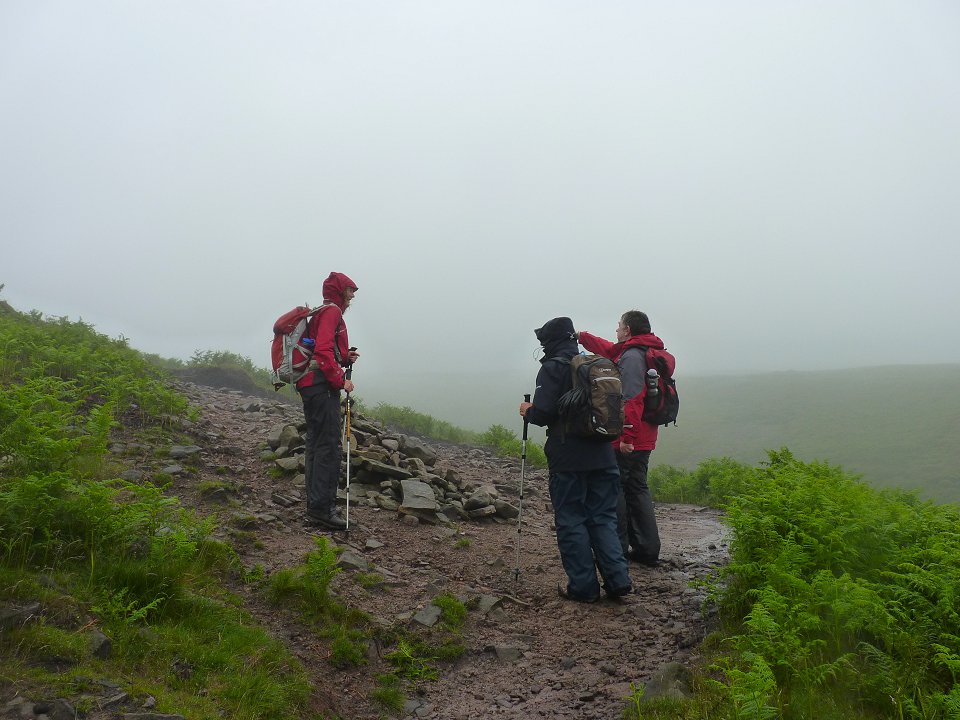 After passing the upper res we turned up hill climbing the path through Boar Clough. I must say it was really good to be just bimbling along following Mark letting him do all the hard navigation work whilst I admired what little view we had. Here he is pointing out the general direction to the top
Mark's navigation was spot on and after a short while we arrived at the trig point. As you can tell It's still raining.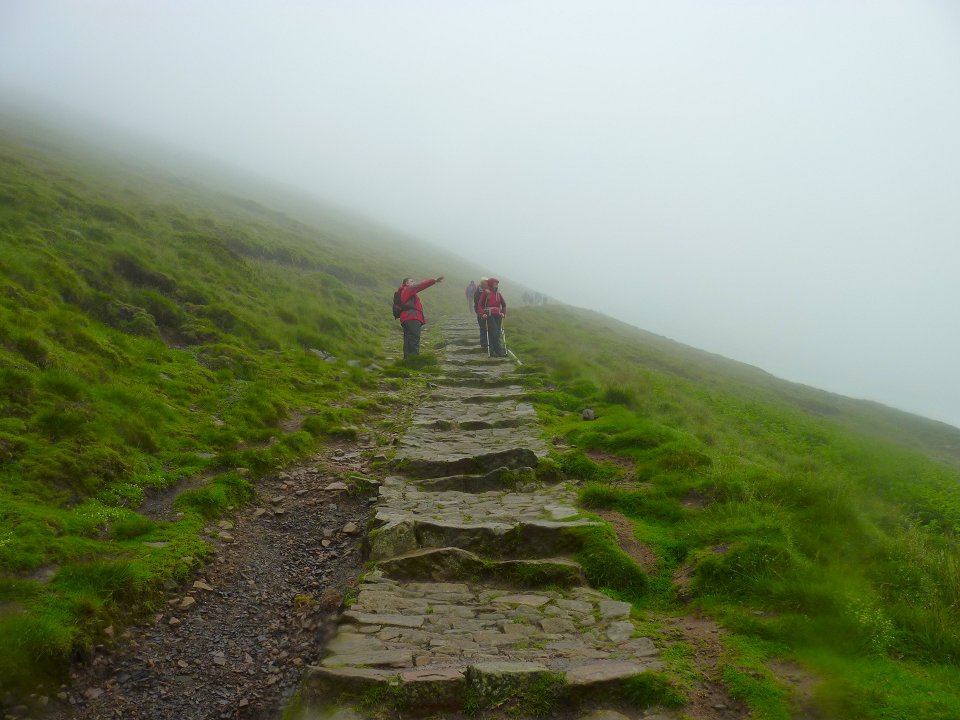 We made our way round to the steps that traverse Big End. Mark is pointing out our route....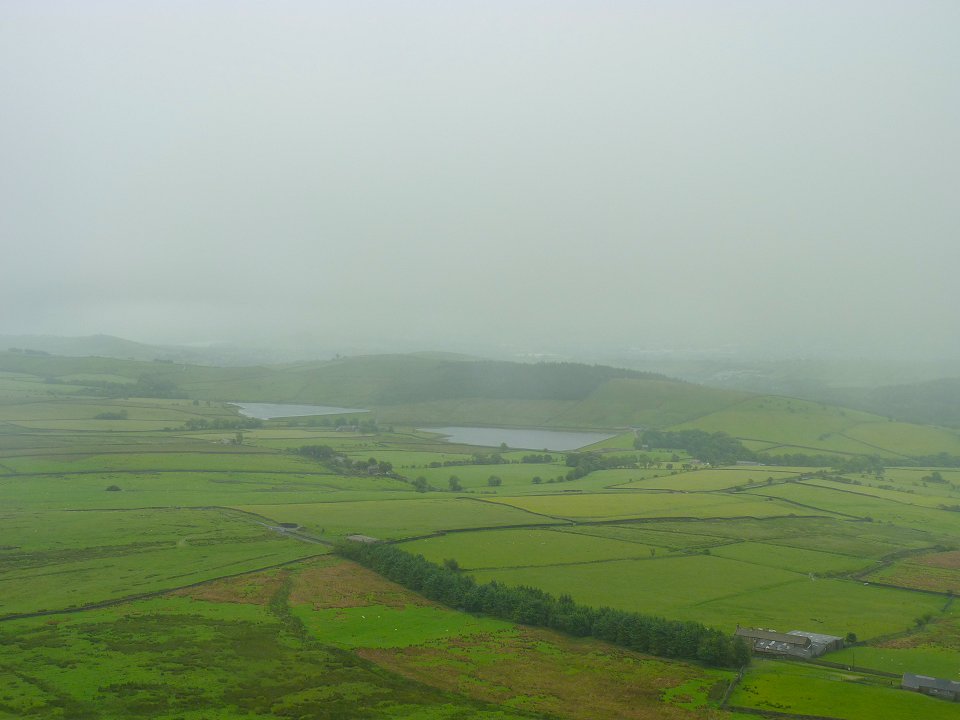 .....across to Lower Black Moss reservoirs and the wooded hill behind The weather was starting to improve as we descended.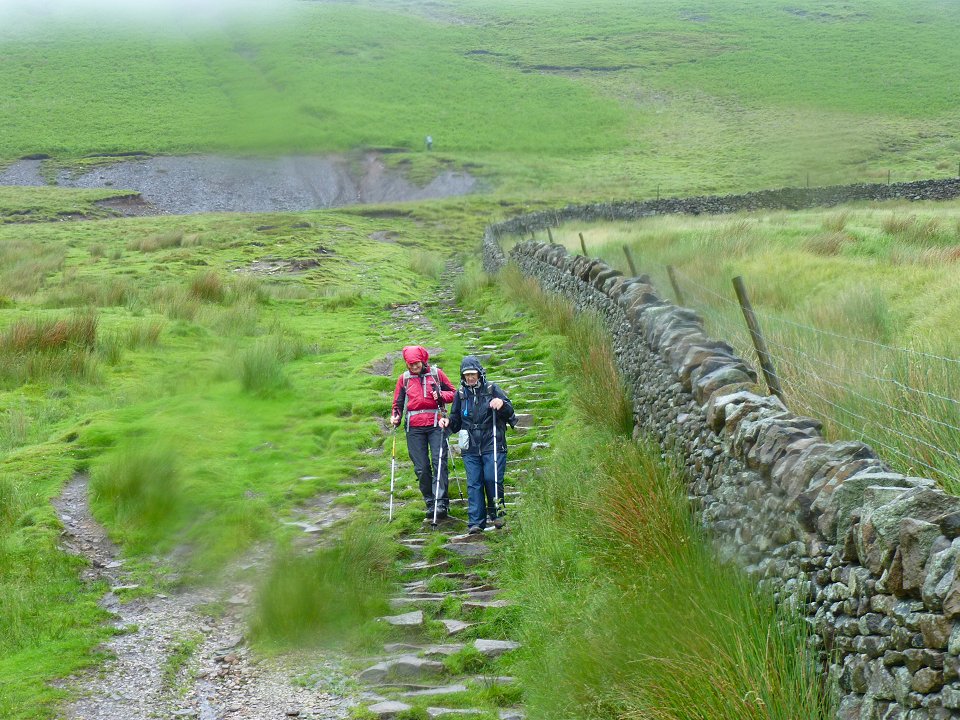 Nearly at the bottom now and time for a butty stop. Even on a rainy day like today there were quite a few people coming up and down the steps including one fell runner and his dog who were doing circuits of the fell and he passed us at least three times whilst we ate our lunch.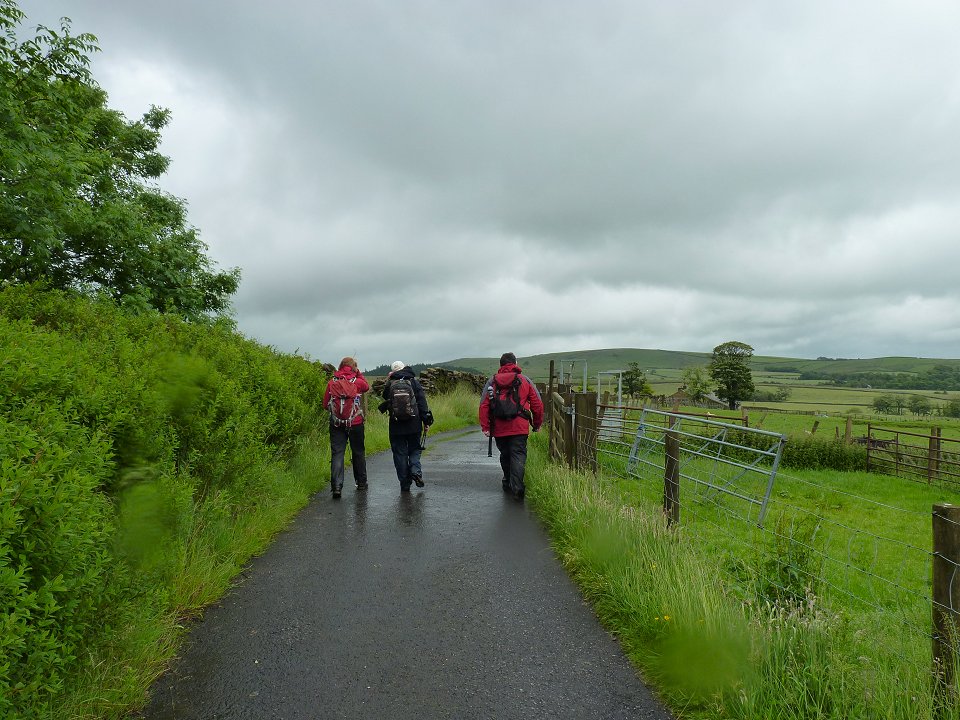 The weather was quite nice now as we head for Lower Black Moss.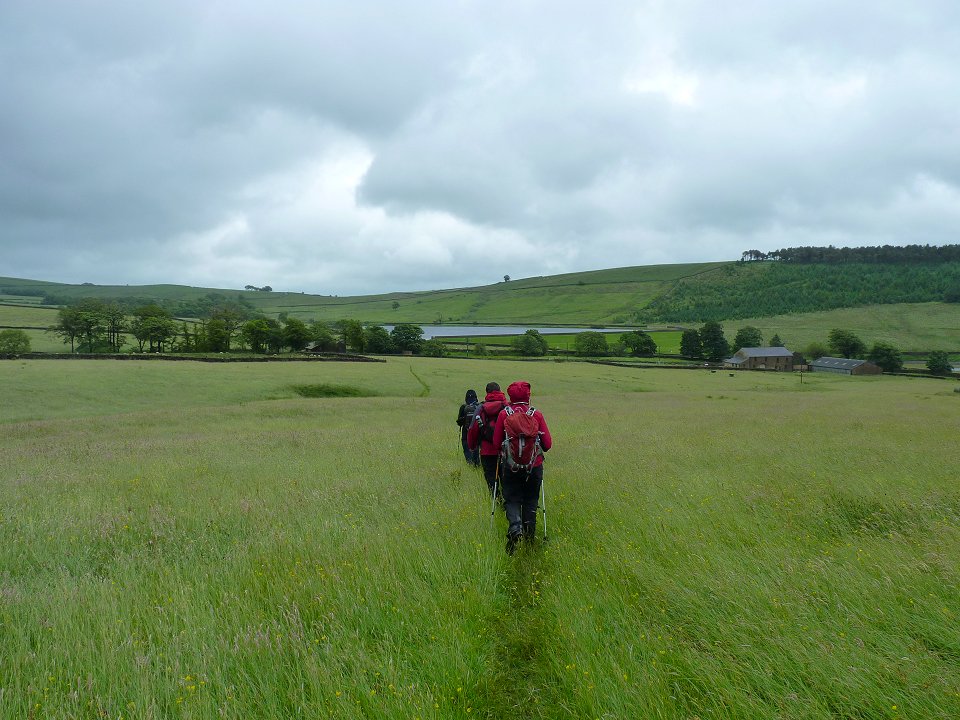 Lovely meadow near Salt Pie farm.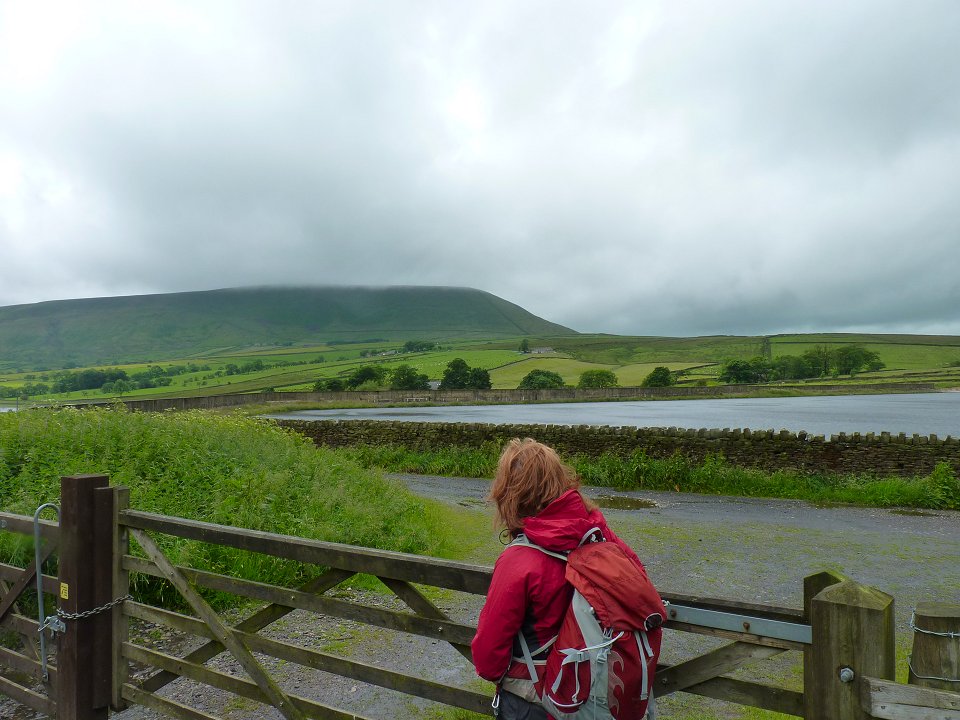 Sue looking back to Pendle from the bottom of the path leading up to Aitken wood.
Typically Pendle is now clear of cloud.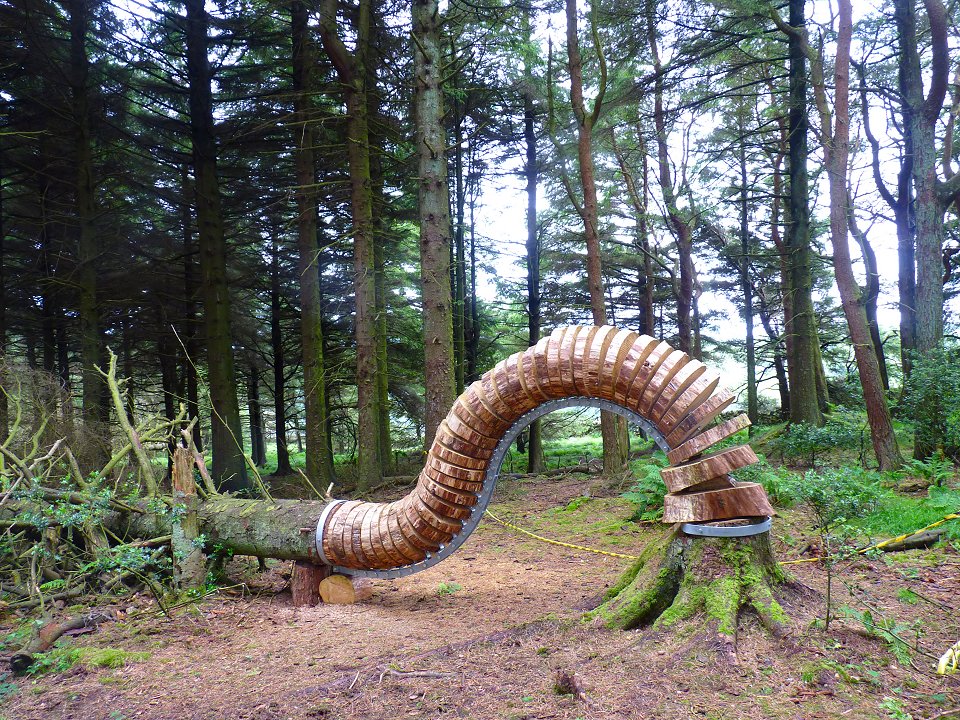 As we dropped down past the wood we noticed a permissive path which led through the trees and past several really interesting pieces of art.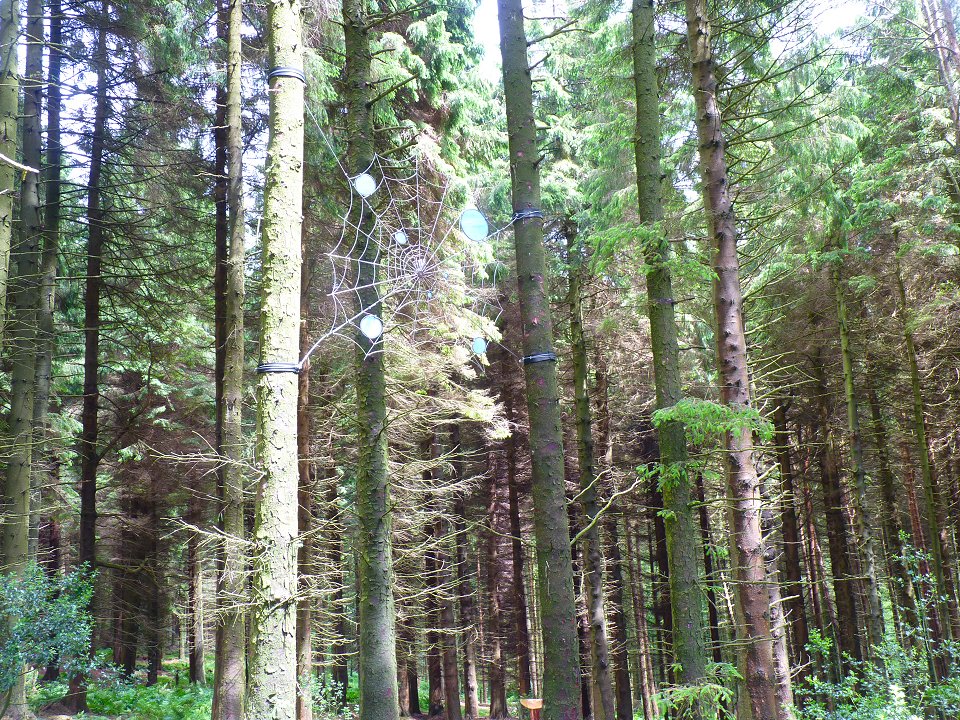 Big spider web.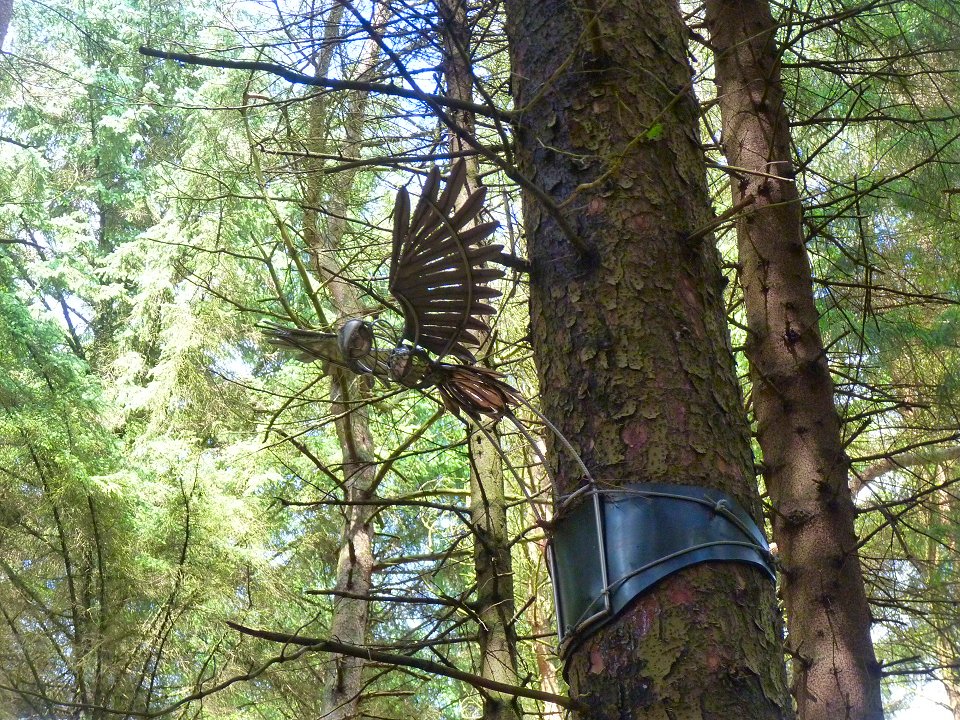 one of several skeletal pieces fixed high in the trees. They were a bit hard to photograph but looked pretty impressive to the naked eye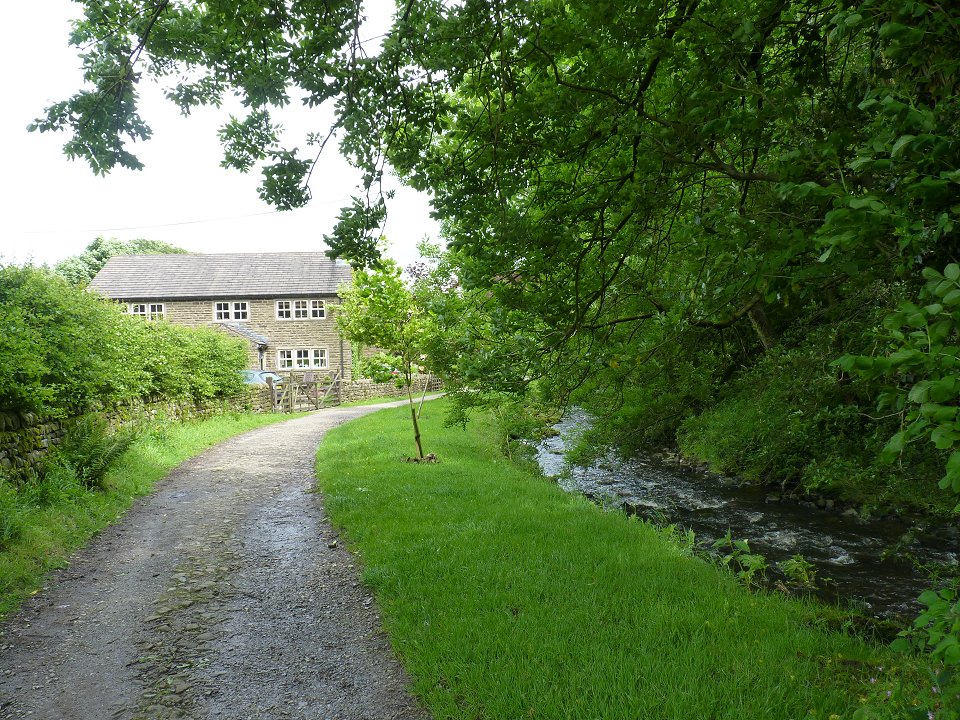 We left the wood and rejoined the path to Barley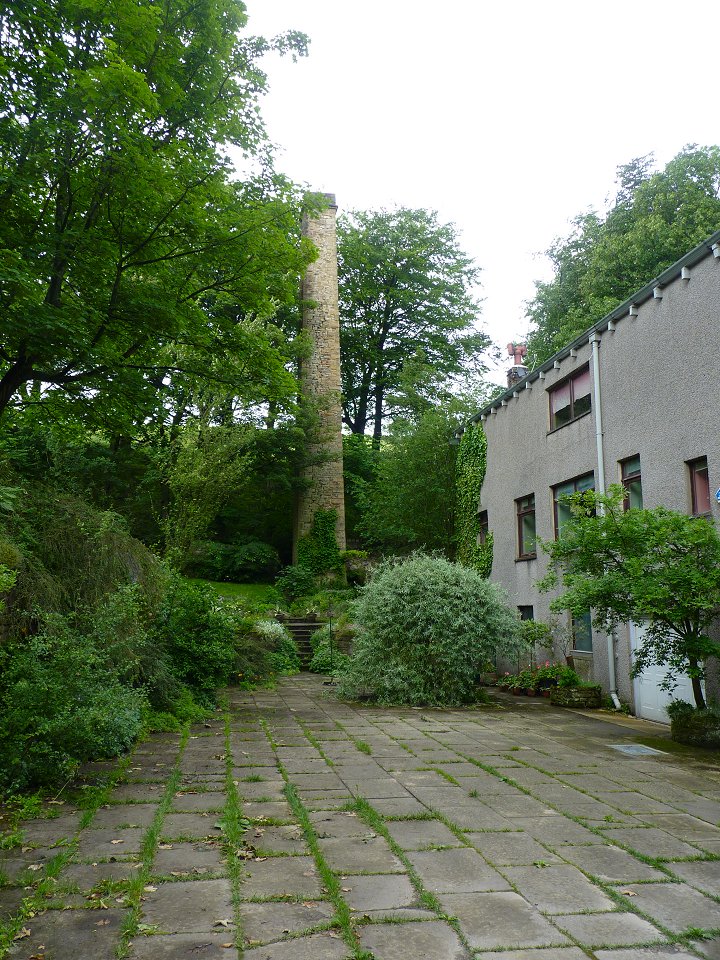 Old chimney near Barley.
Many thanks to Mark for organizing the walk and thanks to Sue and Helen for making it a lovely day out.