WWW.KARLSWALKS.CO.UK
PICTURES AND TRIP REPORTS FROM MY WALKS IN THE ENGLISH LAKE DISTRICT
---
Lingmoor Fell
7th July 2012
Route. Elterwater - Brown How on Lingmoor Fell - Side Pike - Great Langdale - Elterwater
The idea for this walk was conceived as many good ideas are, in the pub My friends Joyce and David who had not been fell walking for a good few years asked if they could join me on a trip to the Lakes. So I set about planning a walk that was not too long or too strenuous but gave great views and (most importantly) had a pub at the end. Lingmoor fell ticked all the boxes and all we needed was for the weather to co-operate. When I spoke to Joyce on Thursday to check on the last minute details the rain was absolutely bouncing off the windows and the TV news told of floods in several places but a check on the weather forecast showed that the lakes should escape the worst of the conditions and so it proved as Saturday was a lovely day.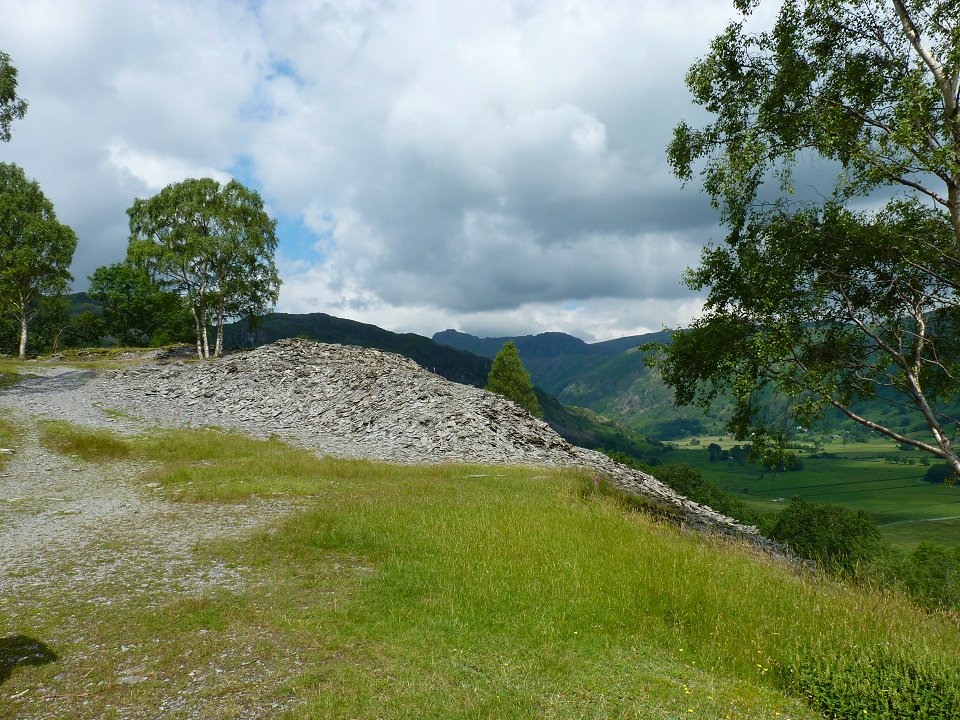 We set of up the old quarry path along the flanks of Lingmoor. This is a great path that gains height easily but is never too steep. The fine but cloudy weather meant that the light on the surrounding high fells constantly changed.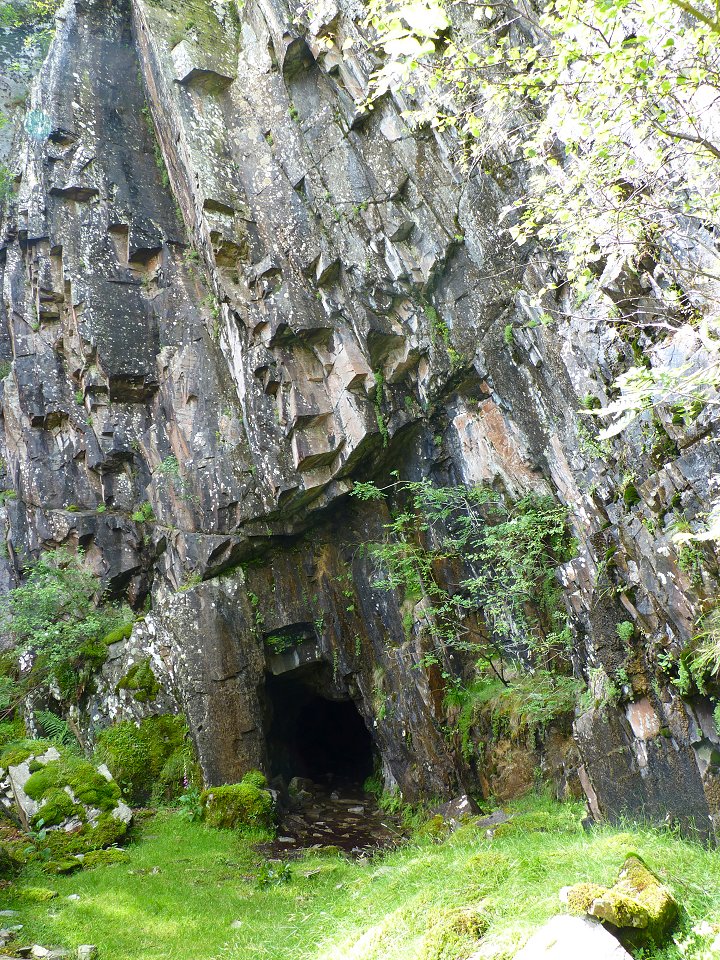 The old level just of the path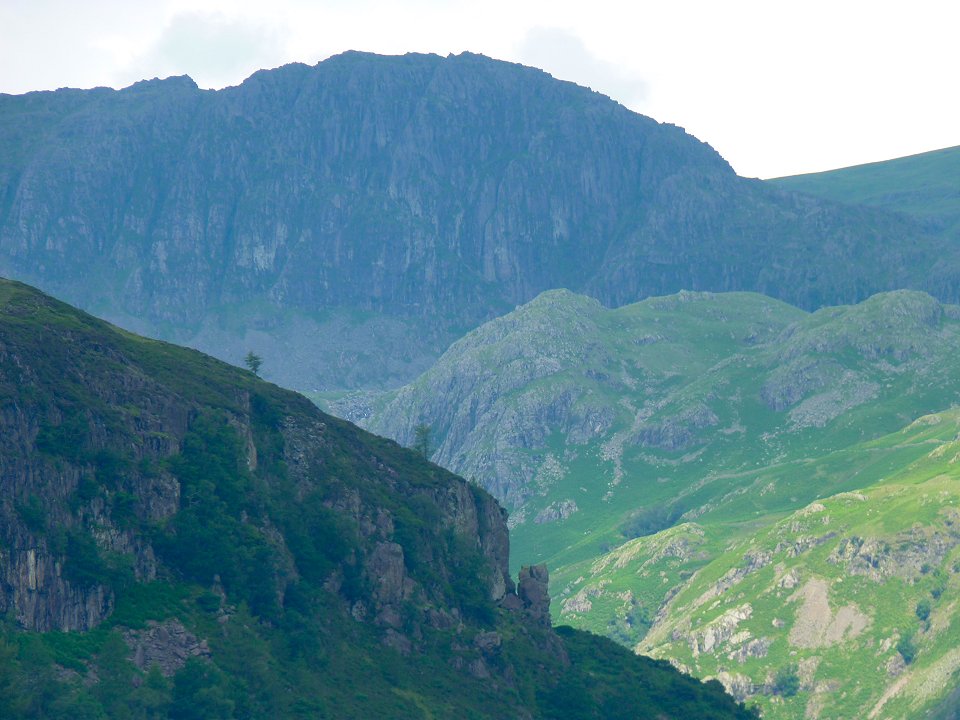 Zooming in on Oakhowe needle. Pavey Ark in the background.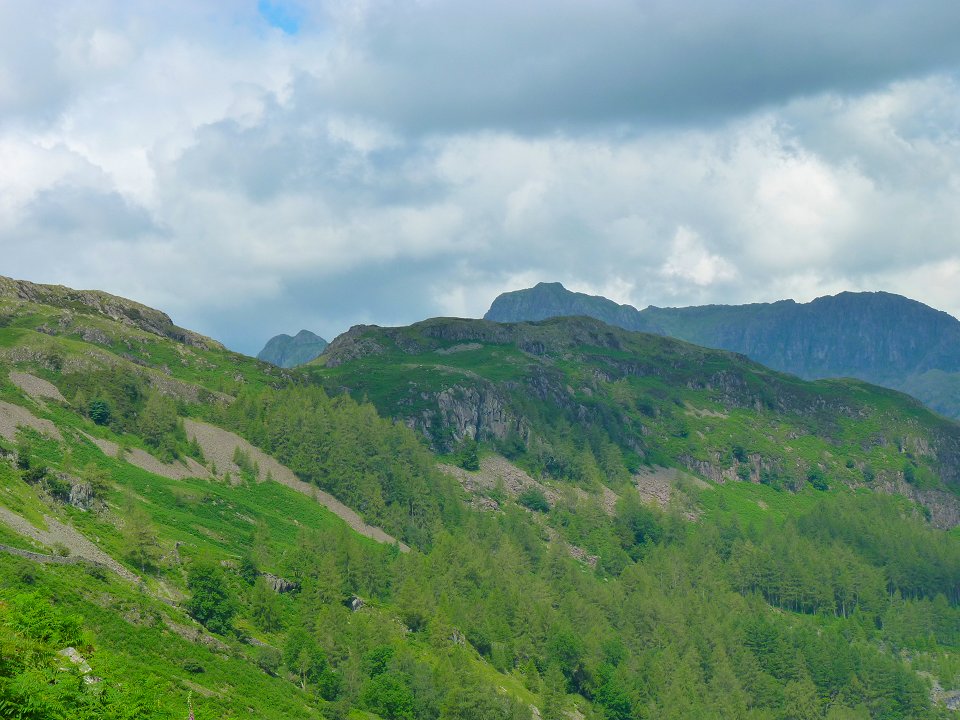 Higher up now and Pike of Stickle appears.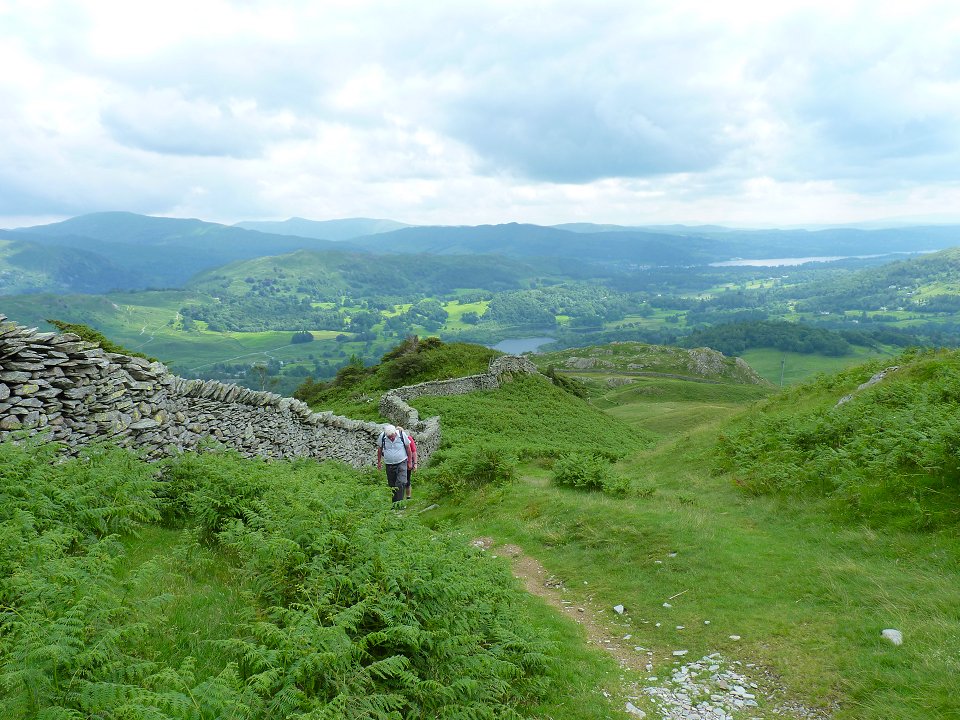 Looking back down to Elter Water (the lake) and Windermere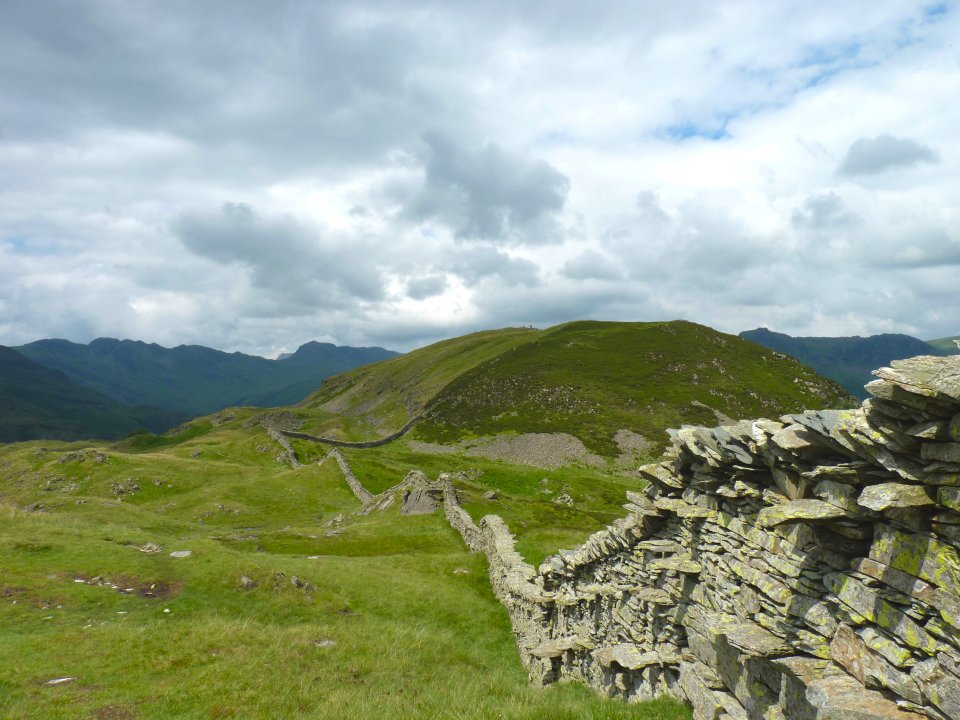 The top in sight now. The wall goes most of the way there.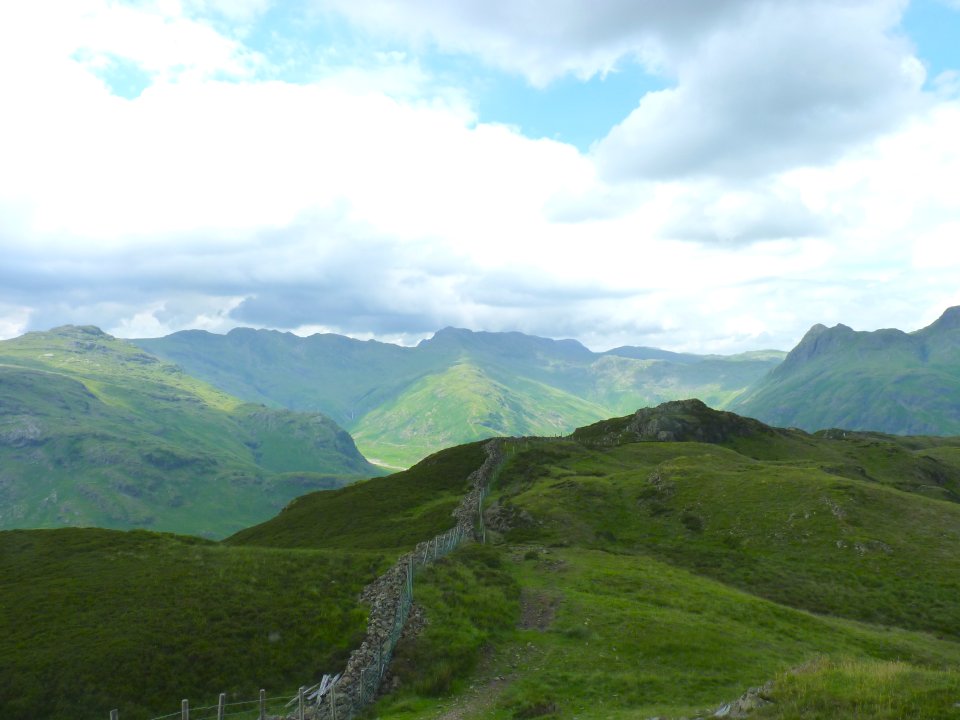 On the top now and the sun lights up the Band leading up to Bowfell.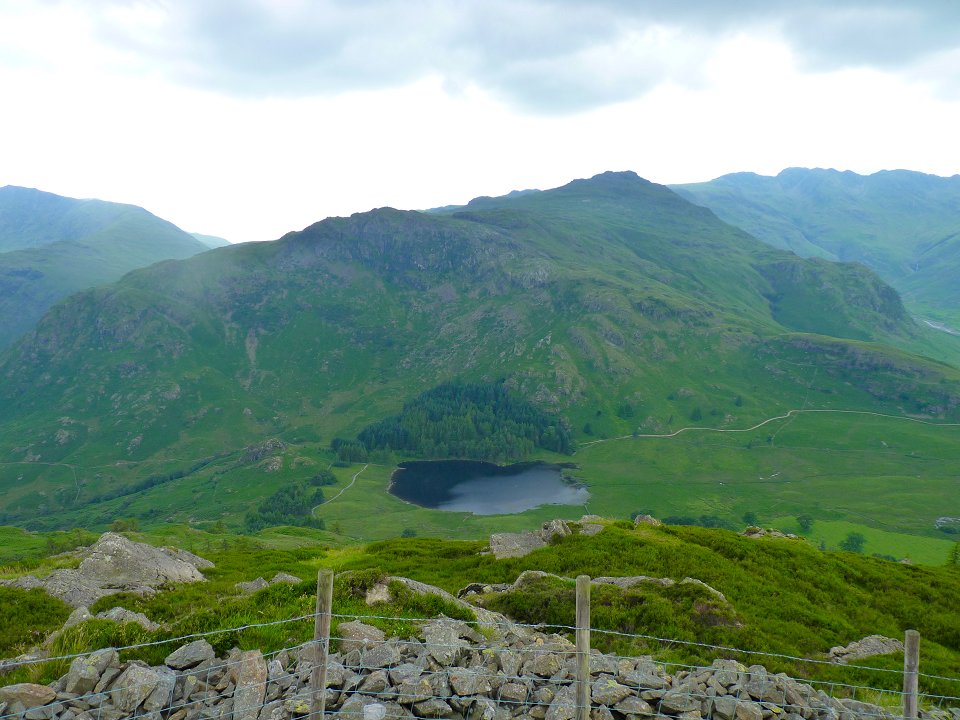 Blea tarn with Blake Rigg and Pike of Blisco behind.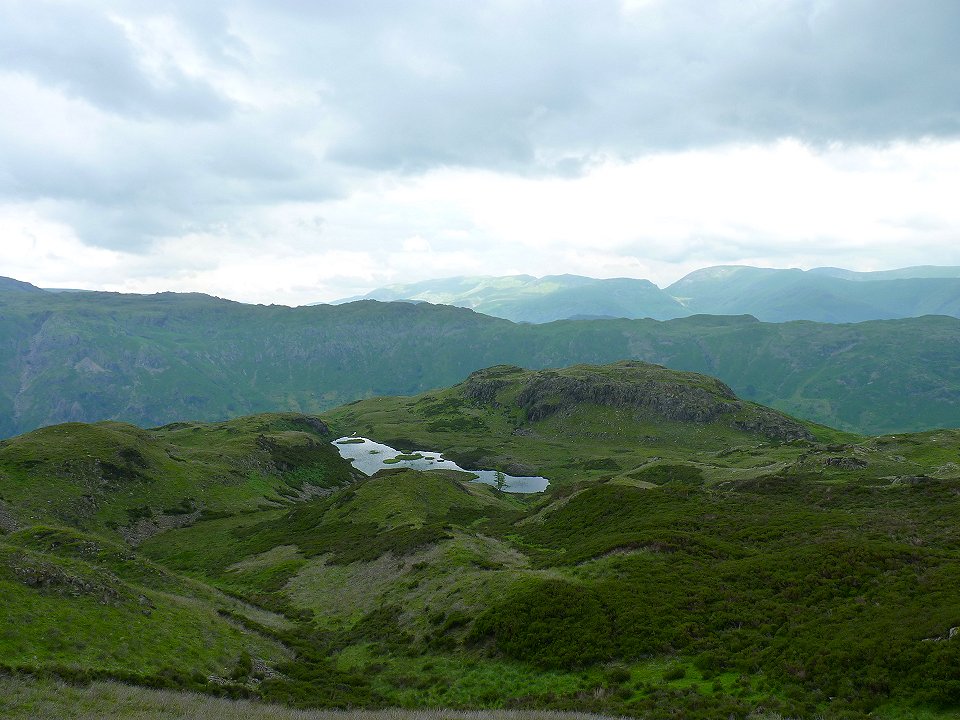 Looking over Lingmoor Tarn. Helvellyn is getting the sun now.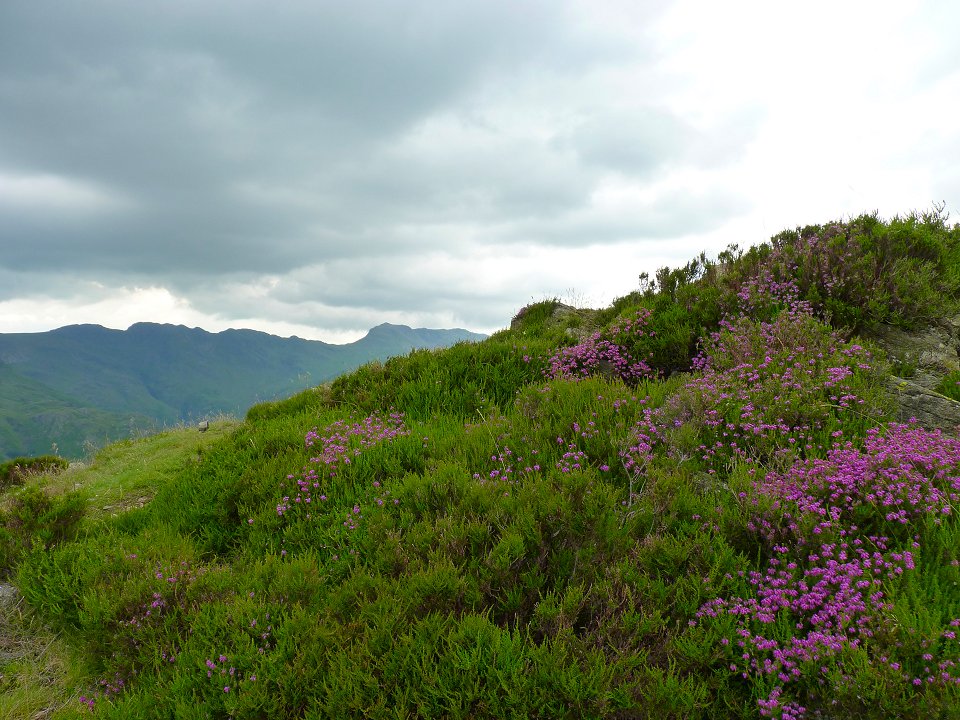 Some of the Ling of Lingmoor Fell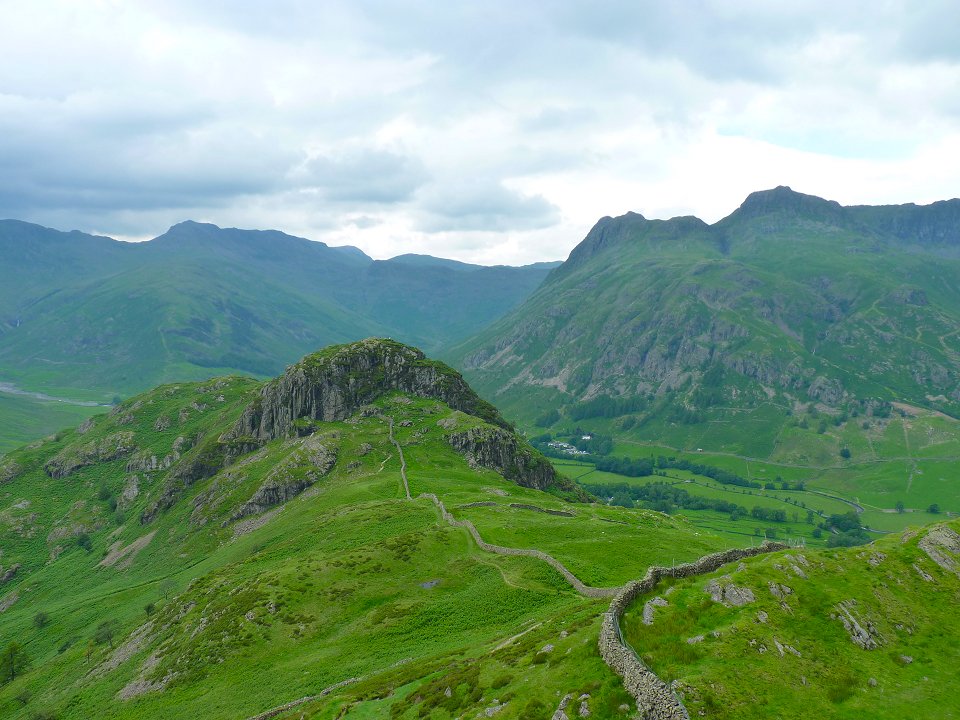 Dropping down to Side Pike now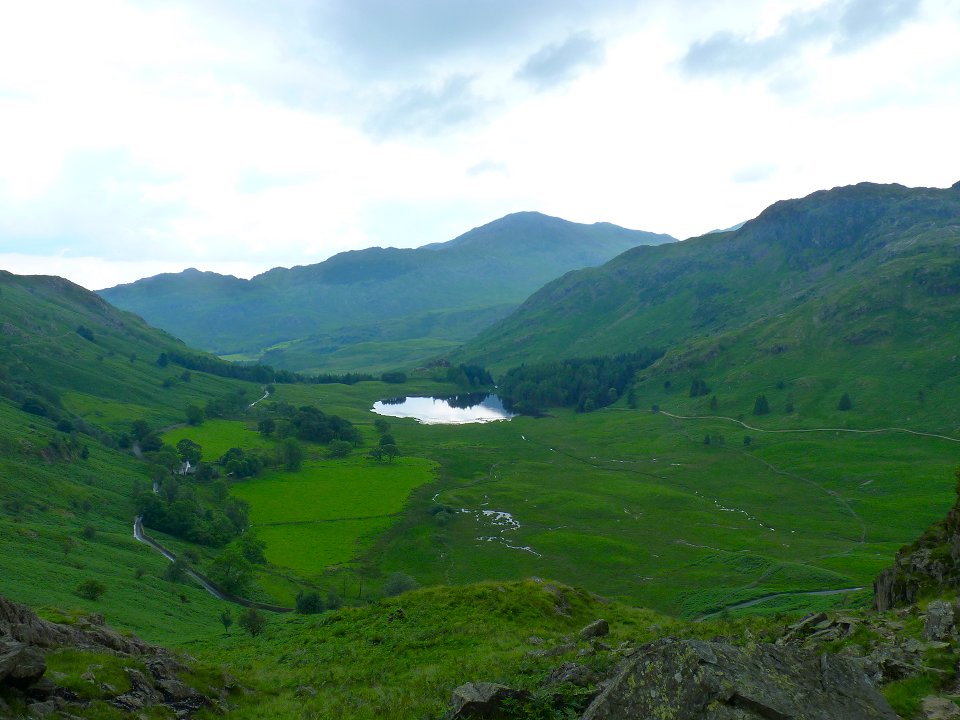 Blea Tarn again this time with Wetherlam behind.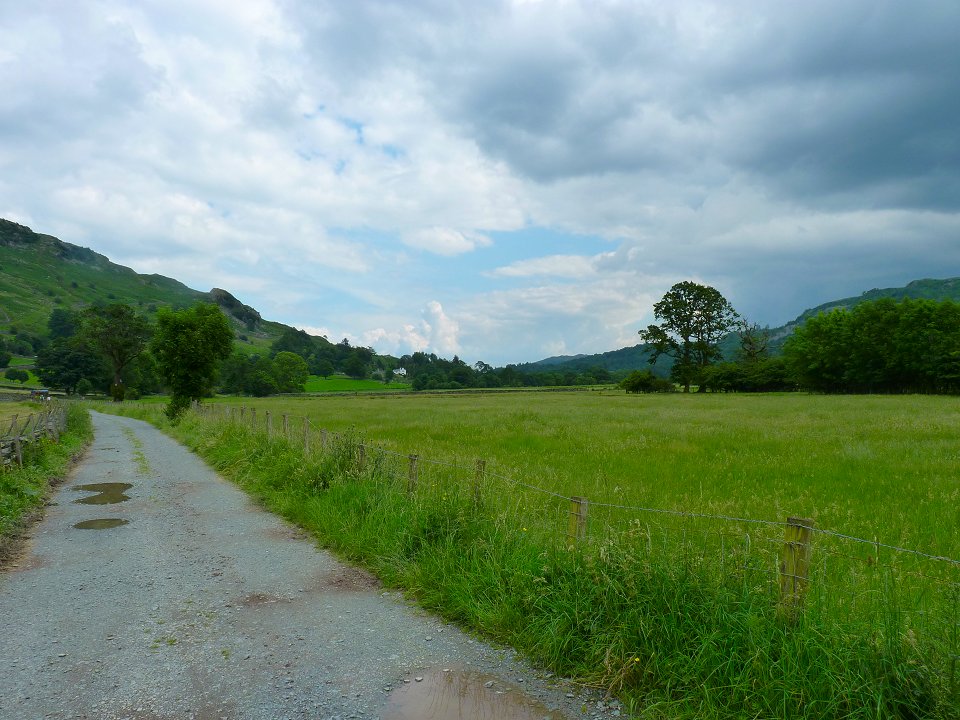 Walking back along the valley now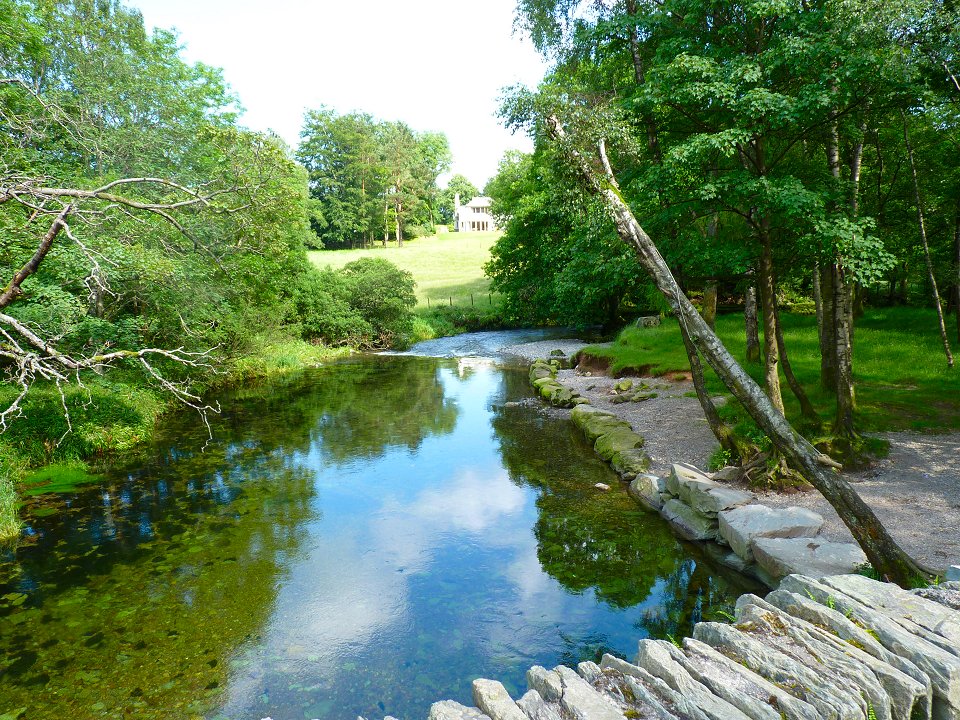 Great Langdale Beck from New Bridge.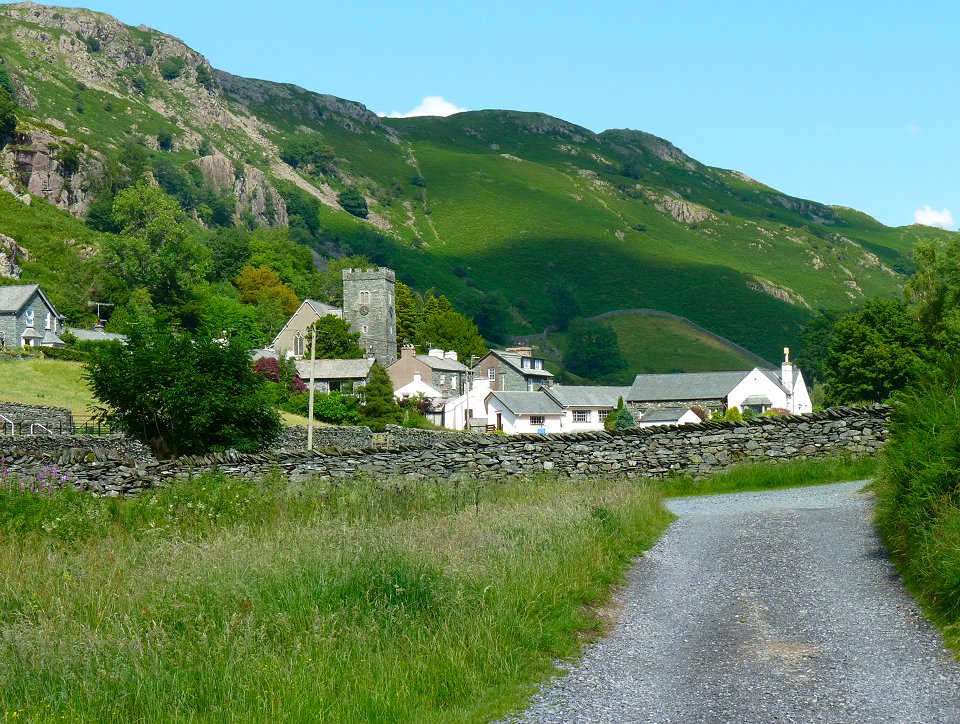 The lovely Chapel Stile. We re-hydrated in the Wainwright after a superb day. And Joyce and David's verdict ? "When are we coming again?"
Last walk - Pendle Hill - Next walk - Around Borrowdale