WWW.KARLSWALKS.CO.UK
PICTURES AND TRIP REPORTS FROM MY WALKS IN THE ENGLISH LAKE DISTRICT
---
A Borrowdale round
5th August 2012
Route. Grange - Castle Crag - Eagle Crag - Sergeant's Crag - Greenup Gill - Rosthwaite - Grange
David, James and me risked the dodgy weather forecast and went for a stroll around the beautiful Borrowdale valley.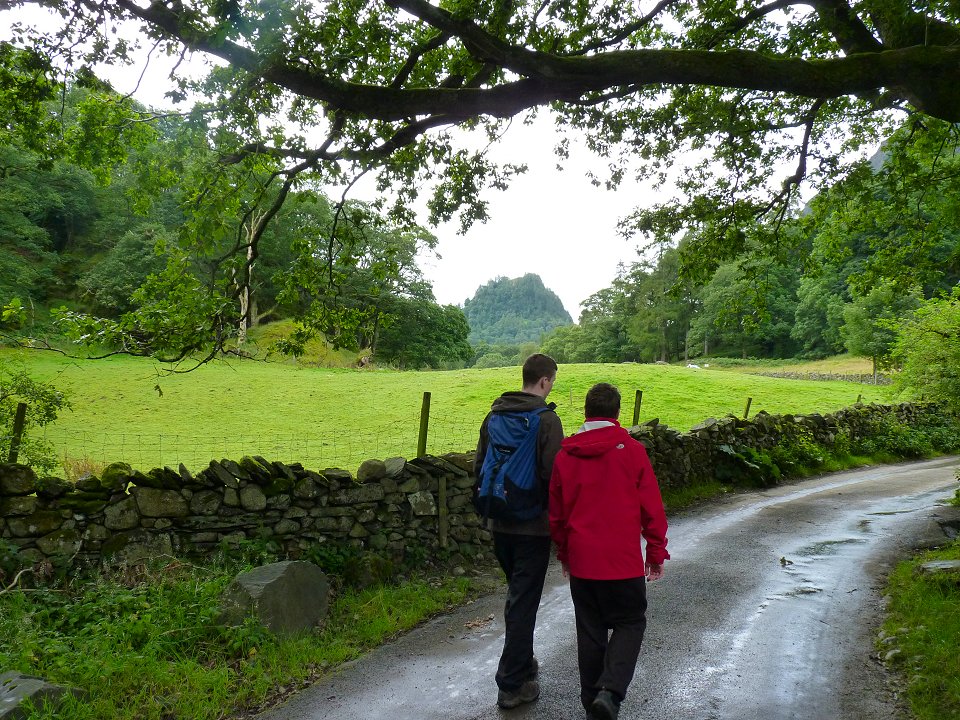 Setting of along the road leading through the campsite. Castle Crag, Our first fell is ahead.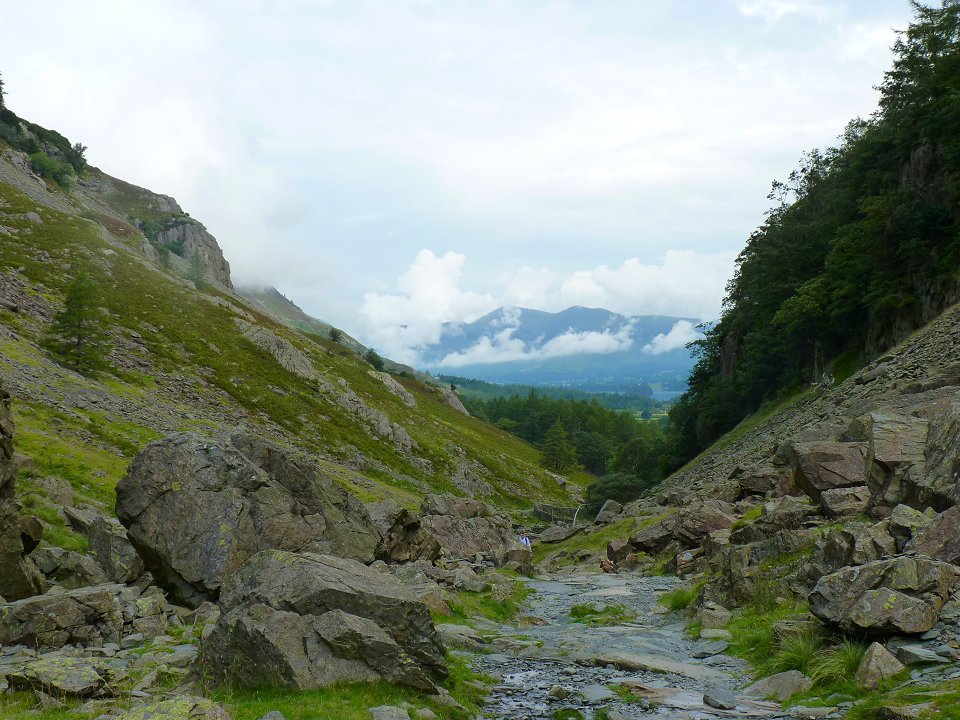 Looking back down the path. Skiddaw in the distance.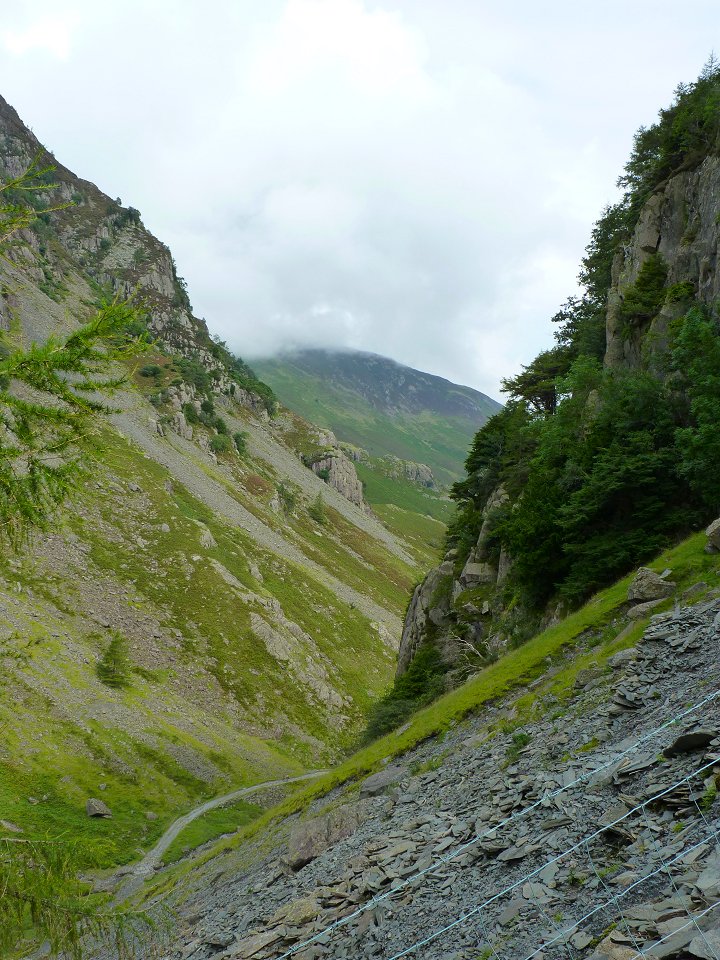 We took an exciting off piste route up the first part of Castle Crag which brought us out....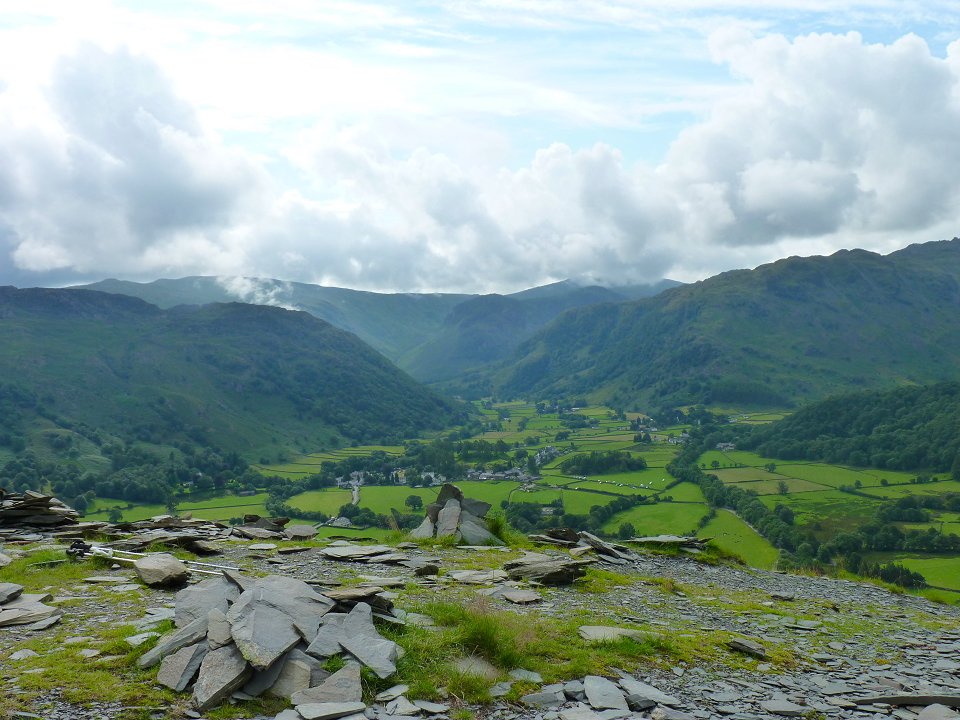 ...at the old quarry, from where there is a lovely view up the valley.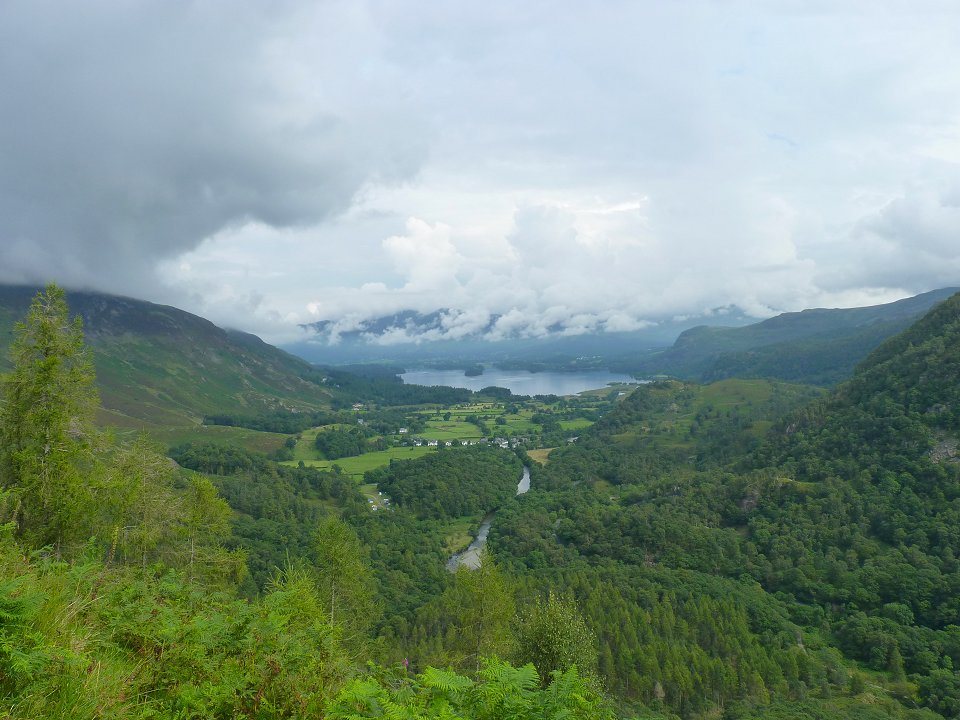 The view from Castle Crag's summit. Skiddaw has disappeared into cloud. As we dropped down to valley level one of the showers we had been warned about struck with a vengeance and for the next hour or so it rained as it only can in Borrowdale.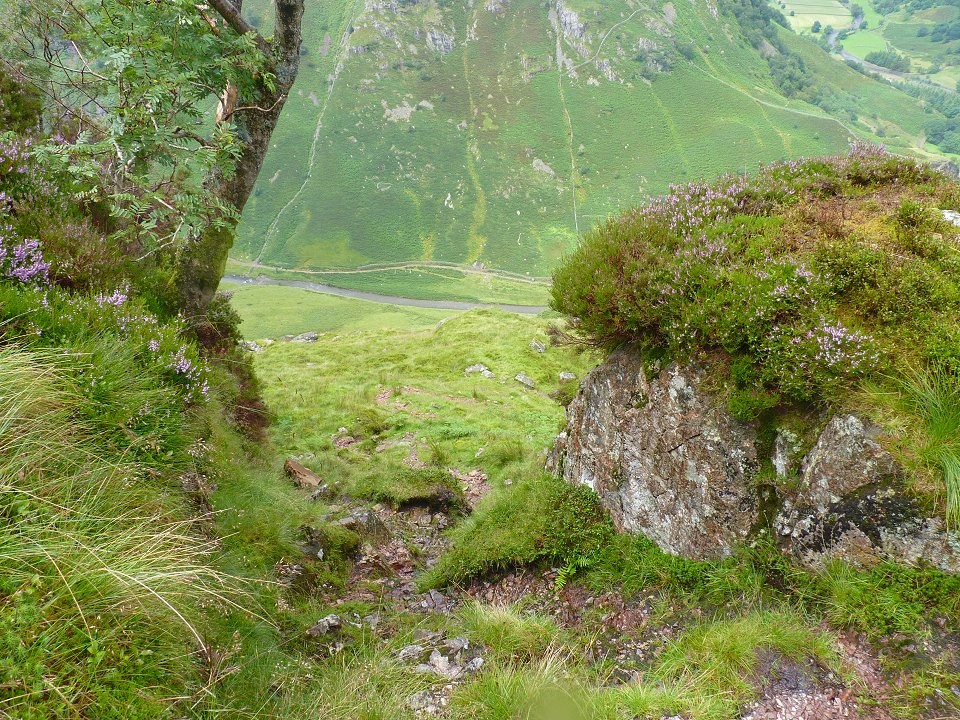 The camera stayed away all the way up the valley and most of the way up Eagle Crag. The weather relented for a few minutes and I took the picture looking down the gully which you climb to reach the upper rock terraces of Eagle Crag.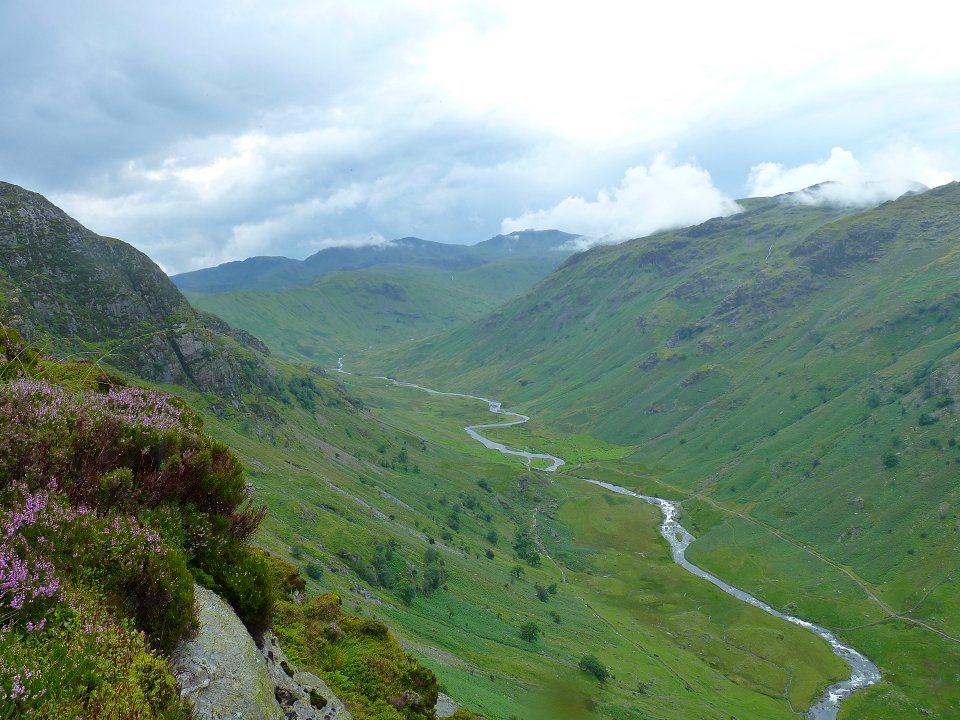 Langstrath Beck and Langstrath valley from the terrace.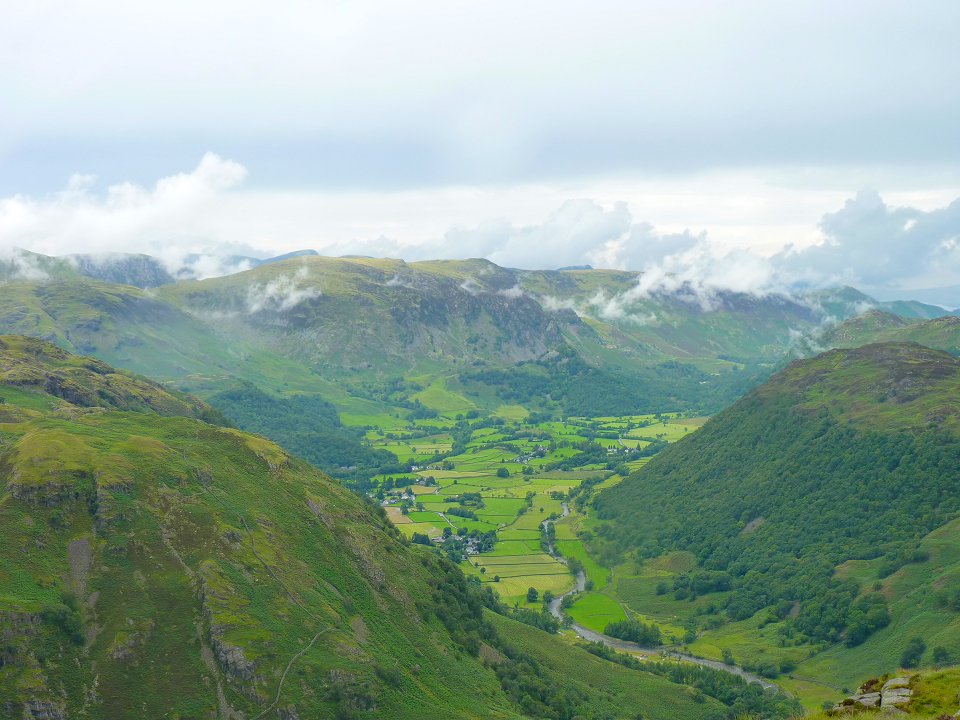 Looking back to the green fields of Borrowdale.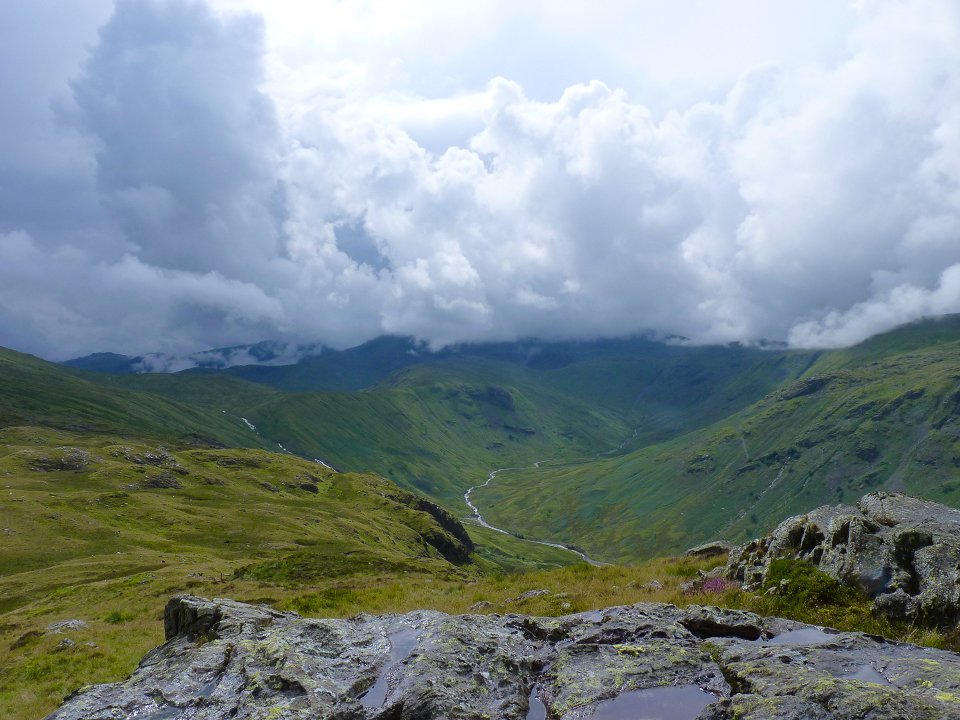 We got another soaking on Eagle Crag so we quickly made our way across to Sergeant's Crag. Bowfell is in the cloud now.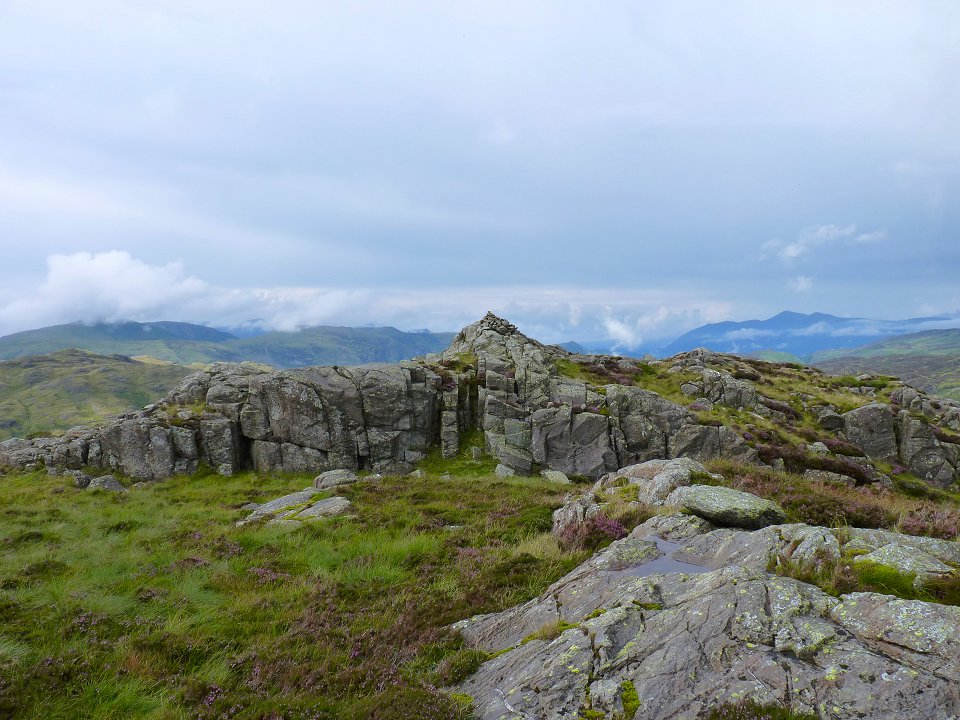 Sergeant's Crag summit. The sun actually started shining now but that brought out the Midges and little black flies, so we moved on again.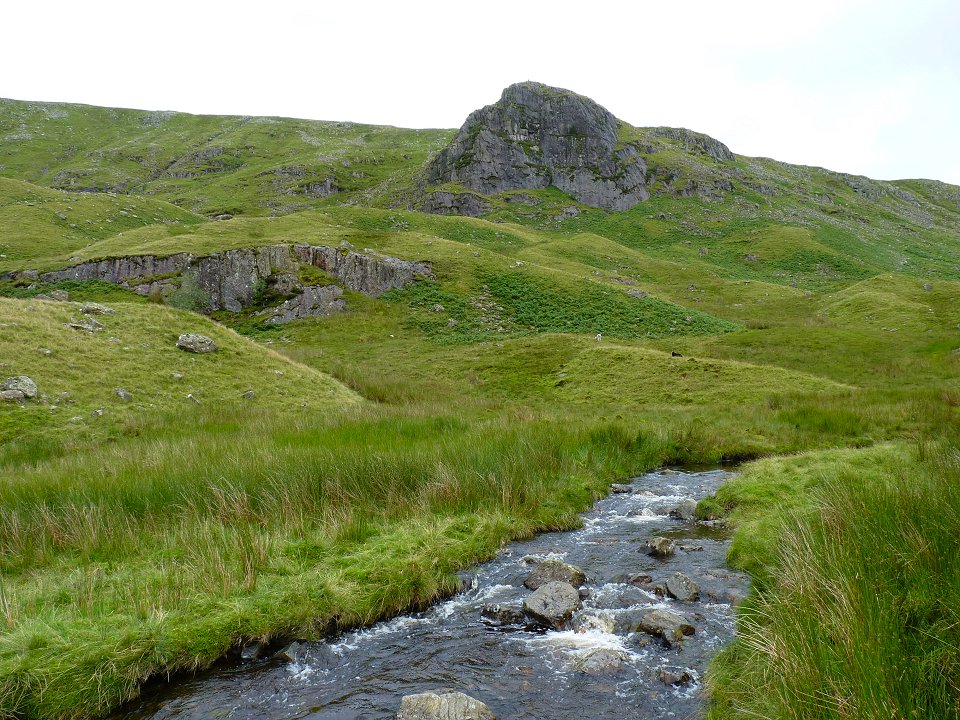 Lining Crag from our crossing point of Greenup Gill.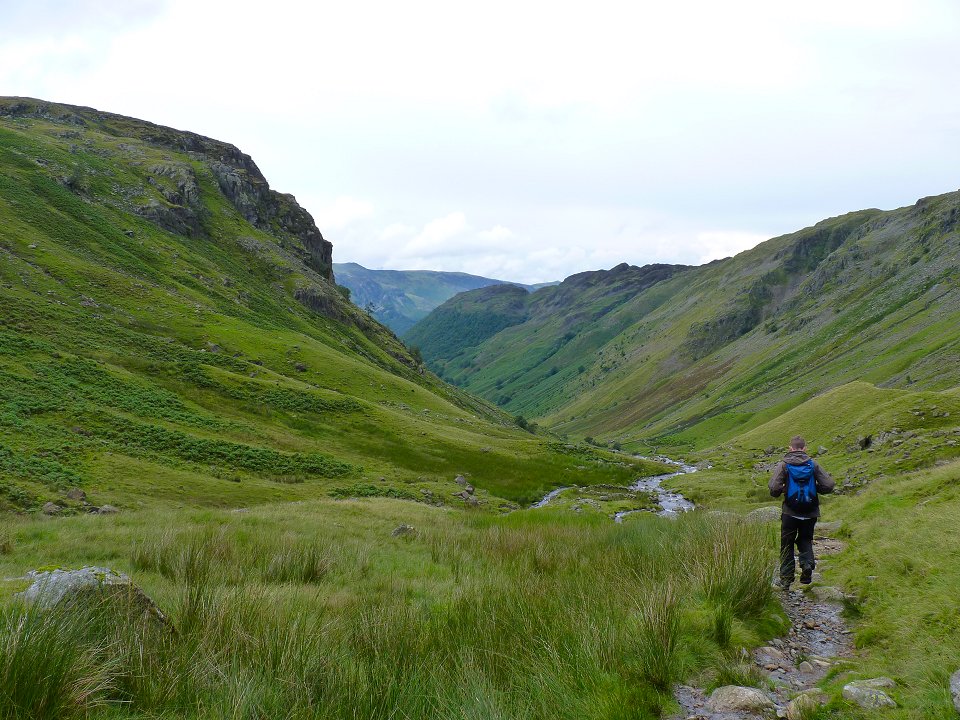 Walking back down to the valley now. The fine profile of Eagle Crag on the left.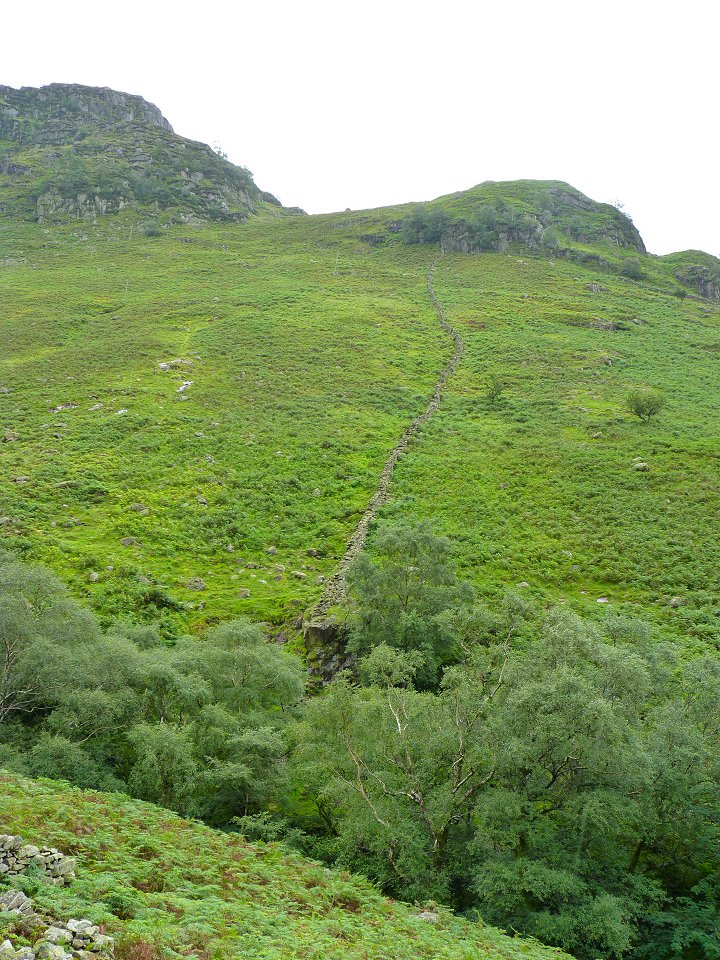 Looking across to the wall we followed up Eagle Crag.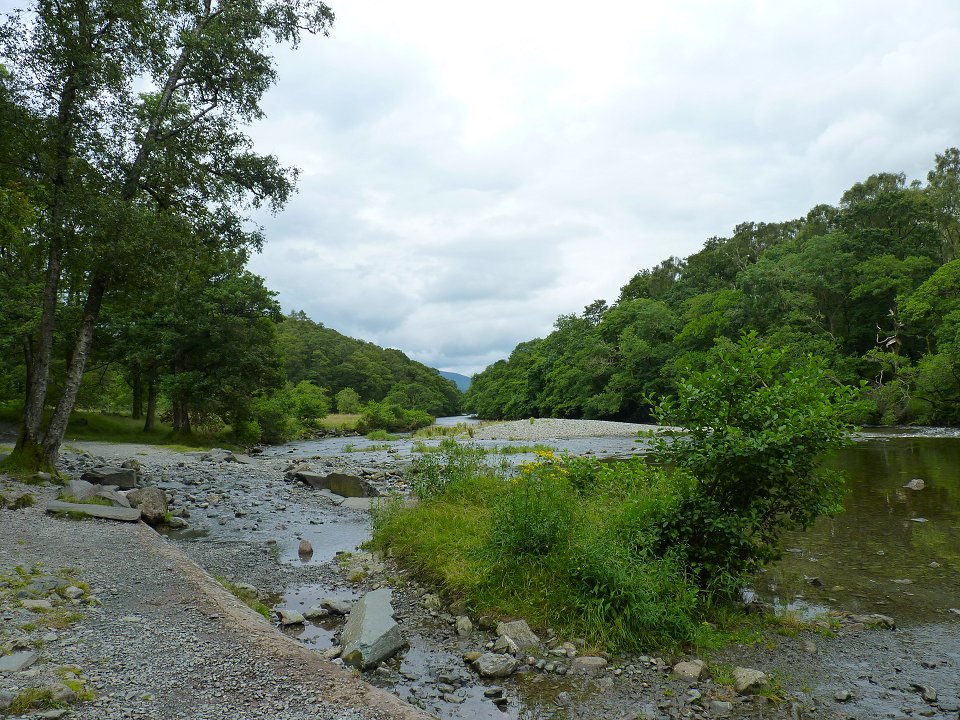 After a pit stop at the Flock Inn we made our way along the river and back to the car
Last walk - Lingmoor Fell - Next walk 3 day backpack from Ravenglass