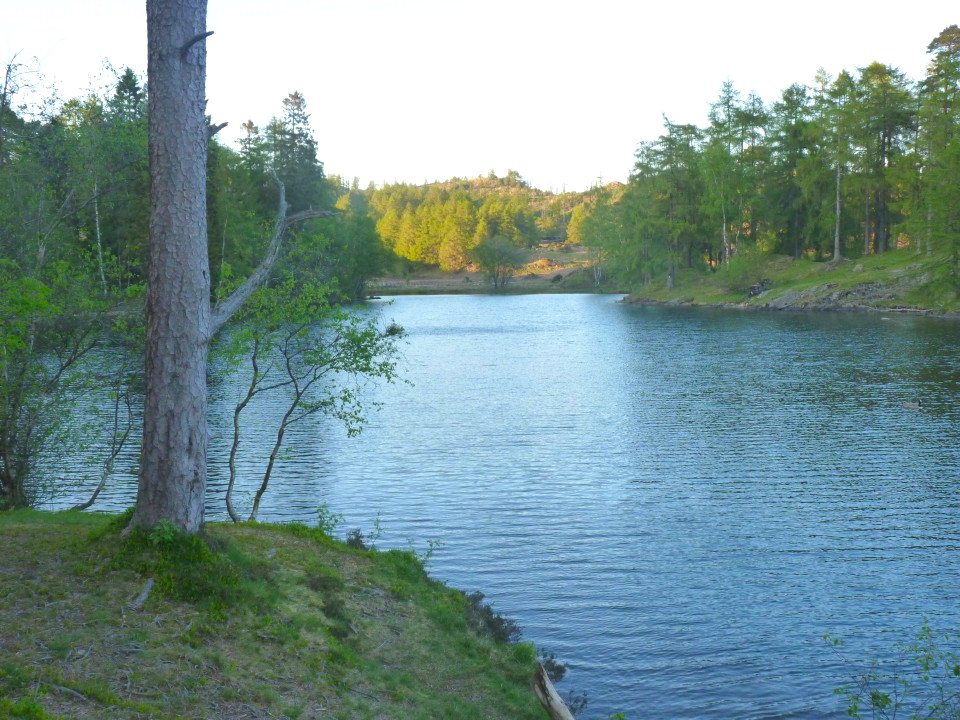 Looking along Tarn Hows.
I think there are few things worse than sharing a tent with 4 overexcited and hyperactive children so after arriving in Langdale in the late afternoon I took the kids round to Tarn Hows and walked up to Black Fell hoping this would tire them out. I also wanted to show them where I had camped last week and perhaps see a nice sunset into the bargain.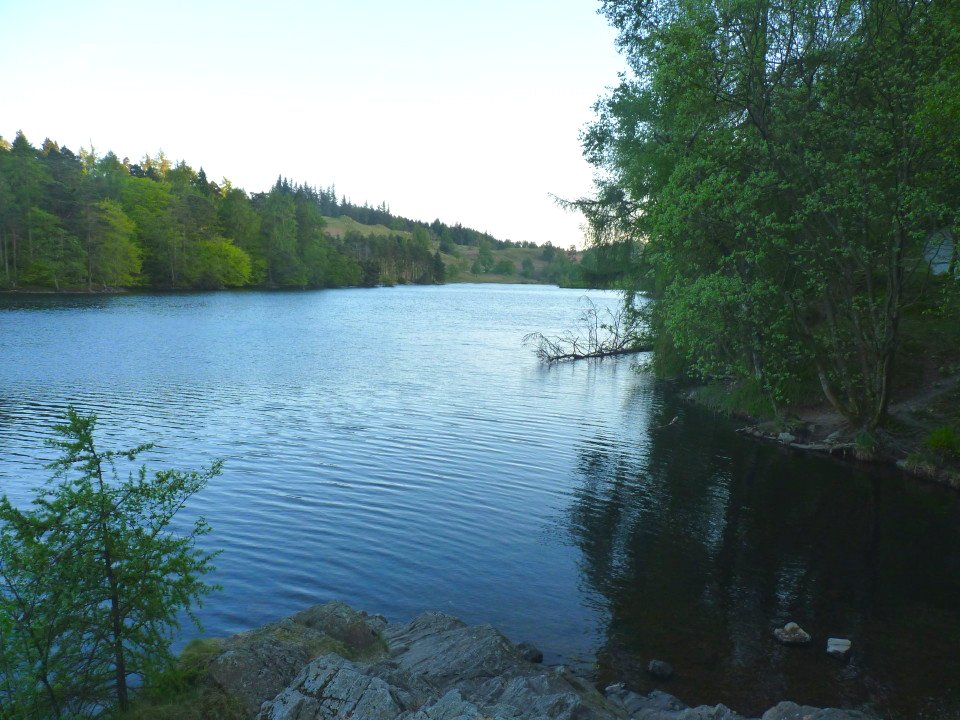 Tarn Hows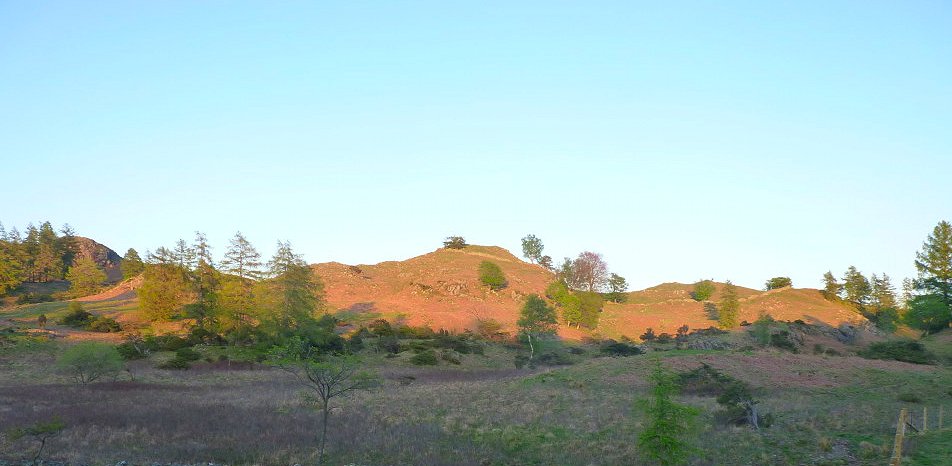 Looking up to the area where Martin Keith and I camped Last week.
A lonesome Pine in the remains of Iron Keld Plantation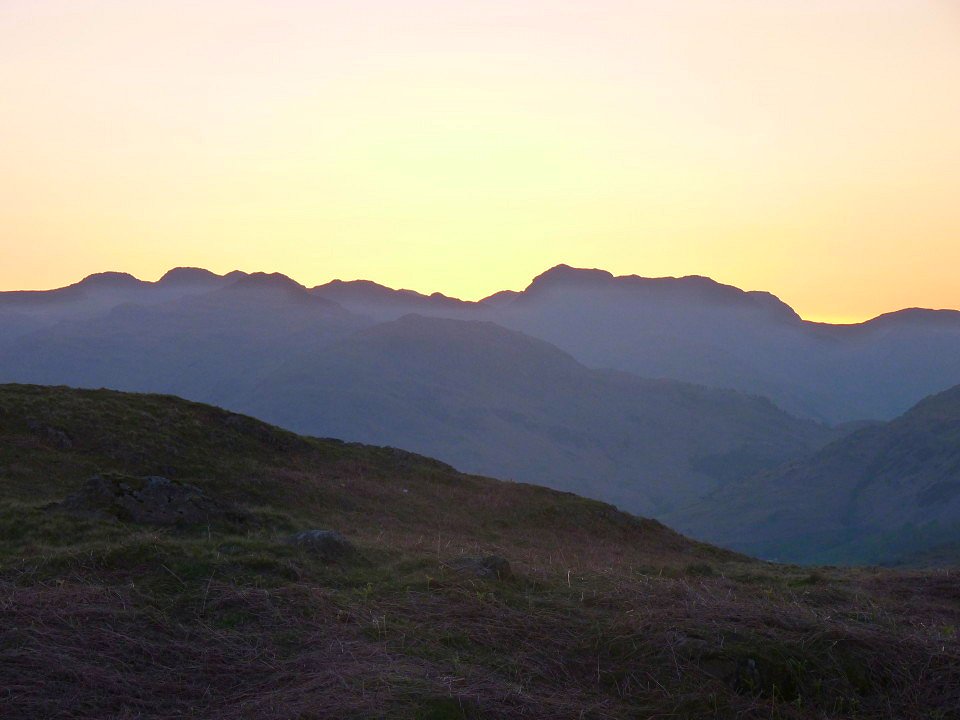 Bowfell and the Crinkles.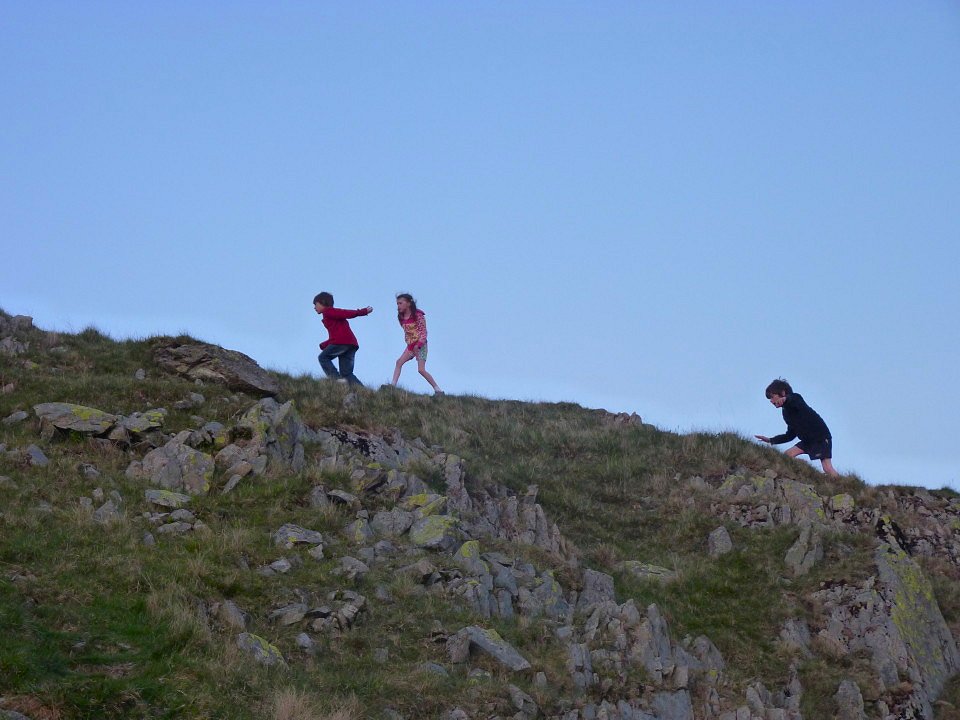 As usual the climb turns into a race.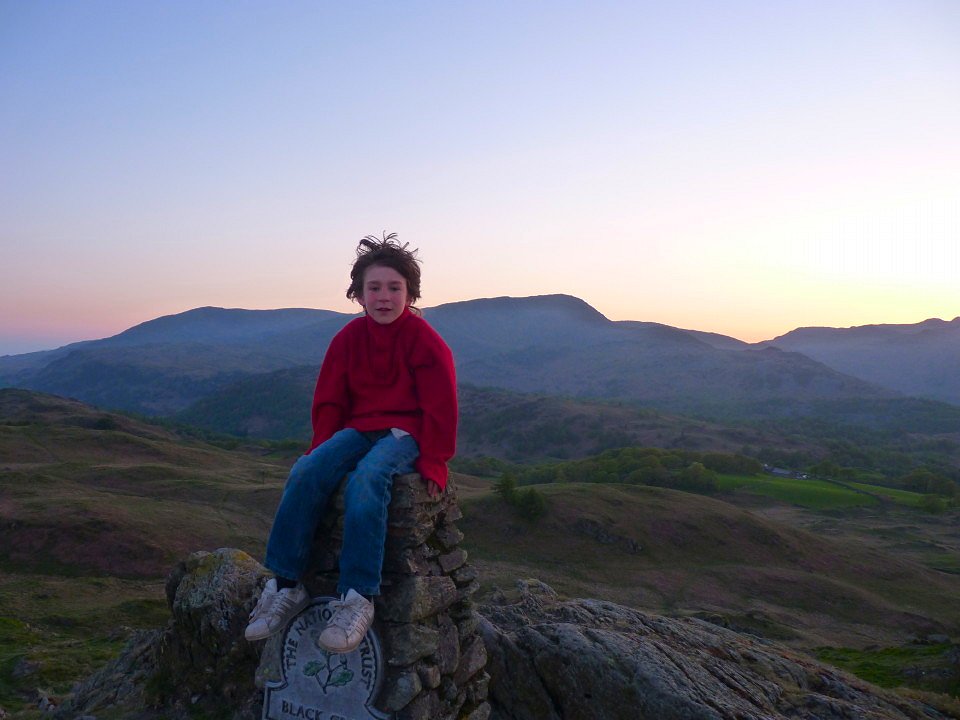 Which Jake won. Coniston fells in the background.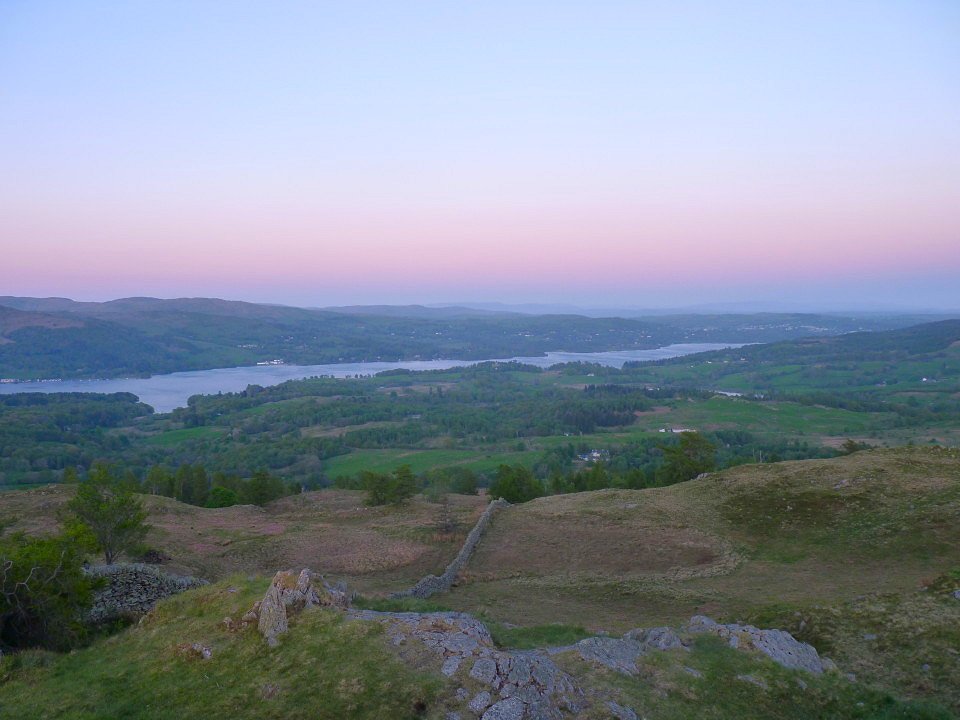 Windermere from the lower cairn.
My tactic worked and the kids were asleep when we returned to the campsite and I enjoyed a quiet night.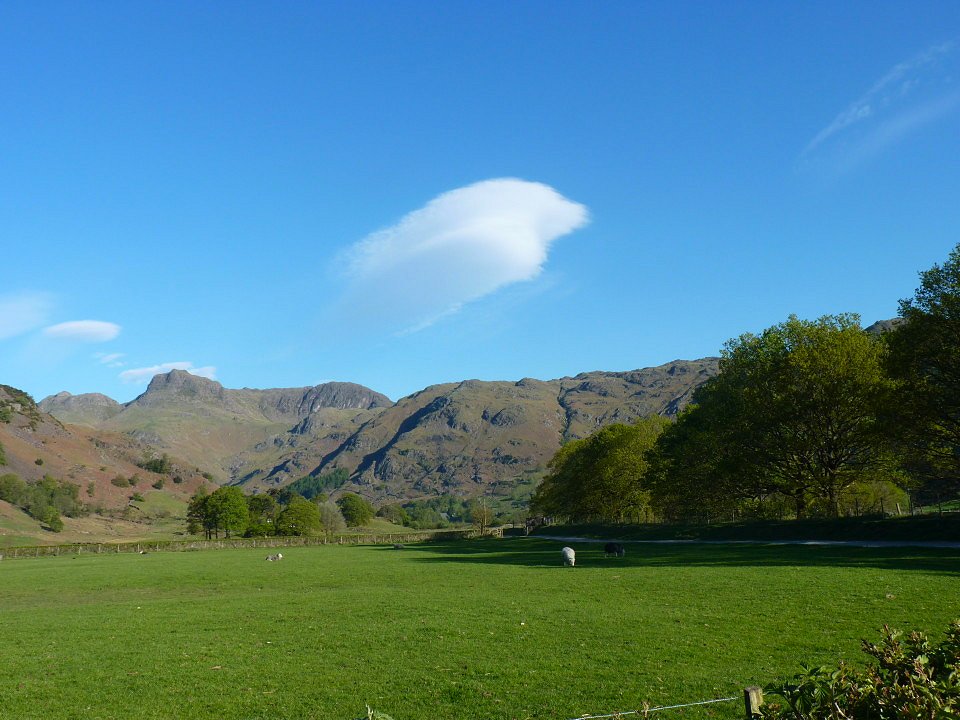 Sunday was another lovely day only spoilt by the chilly wind.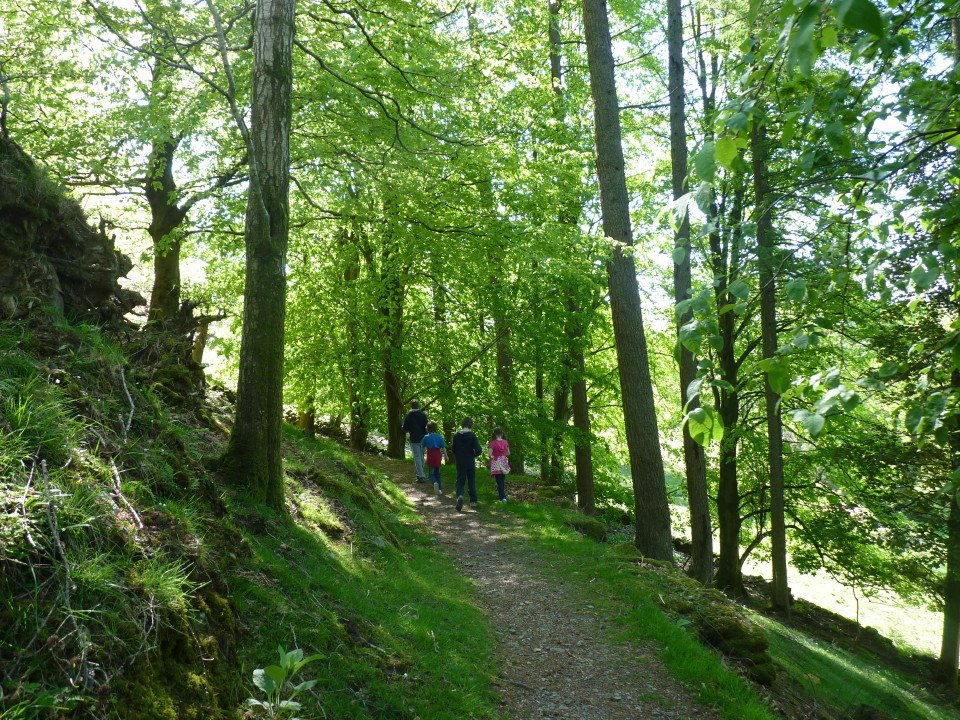 After breakfast we drove round to near High close youth hostel and walked down through the woods to Loughrigg Tarn.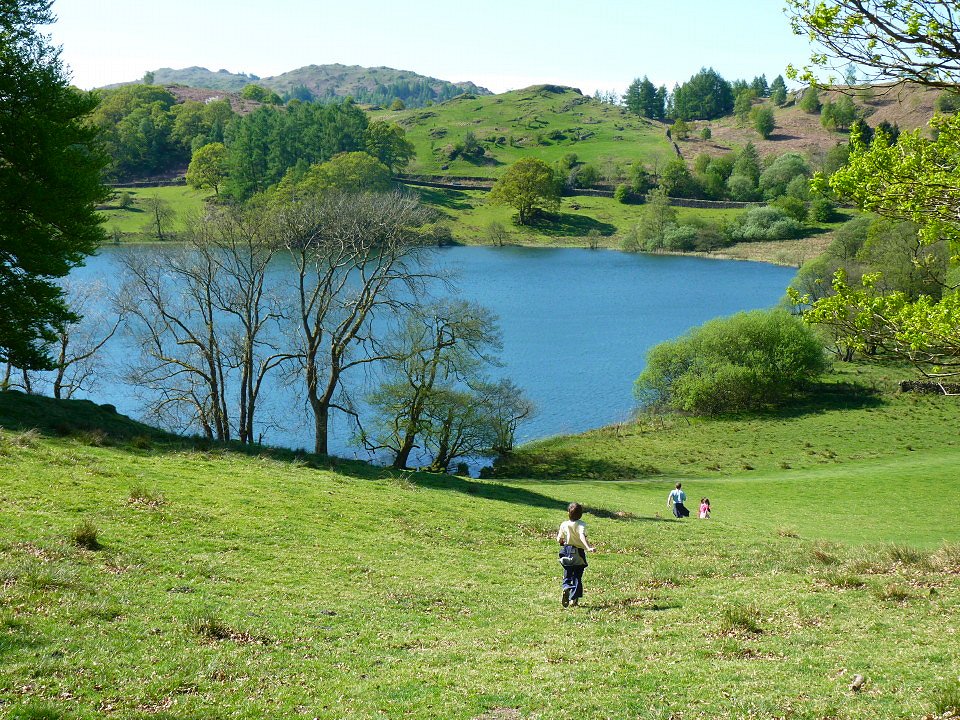 Approaching the lovely Loughrigg Tarn.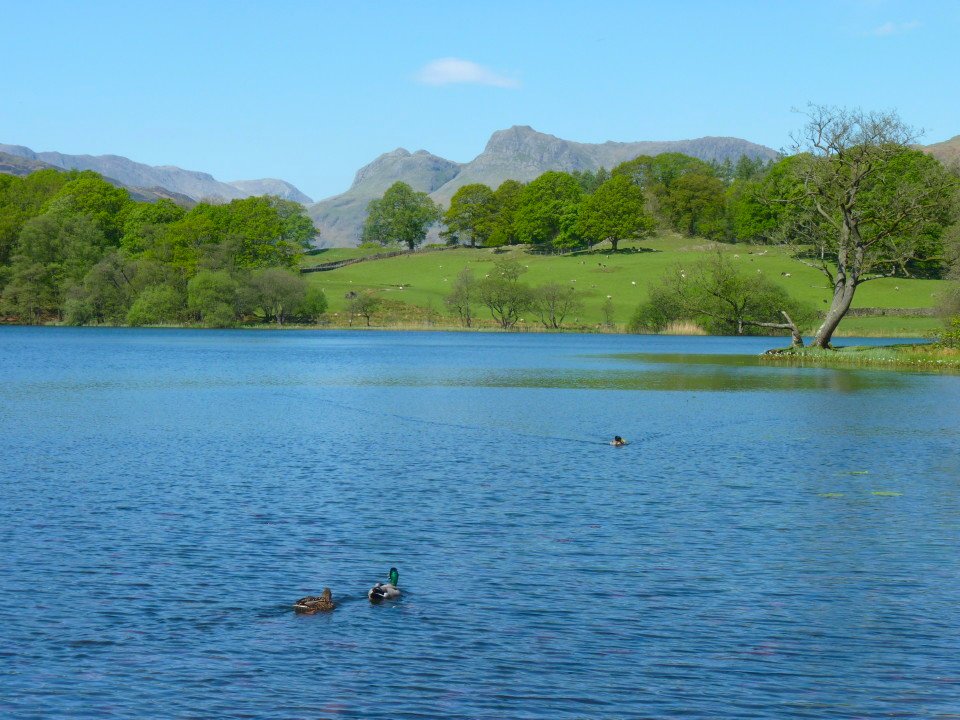 The Langdale Pikes from the tarn.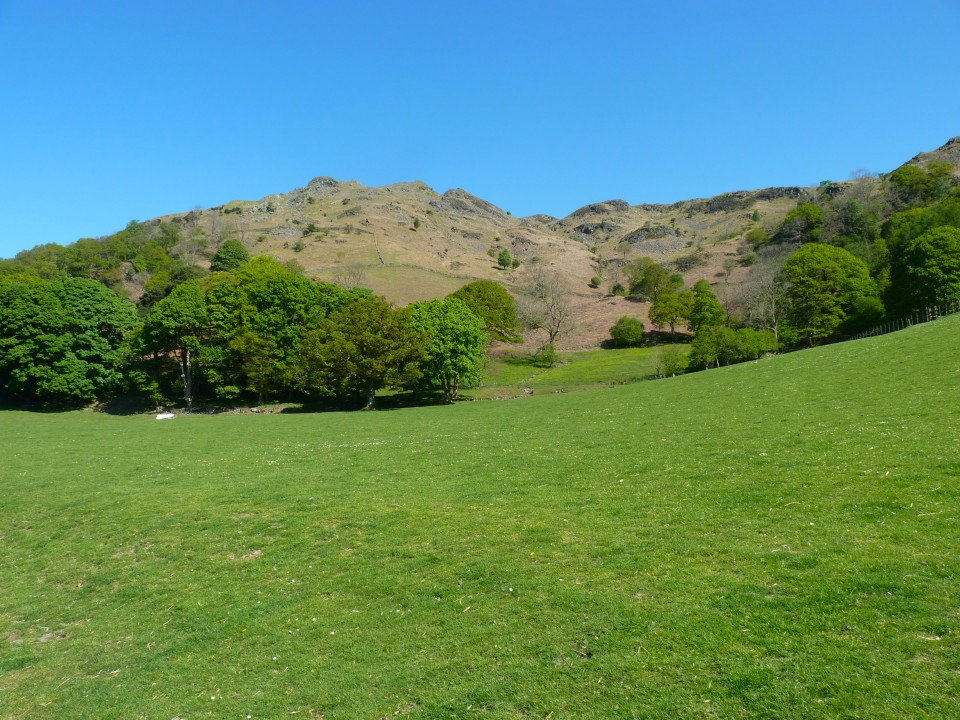 Looking up to Loughrigg Fell.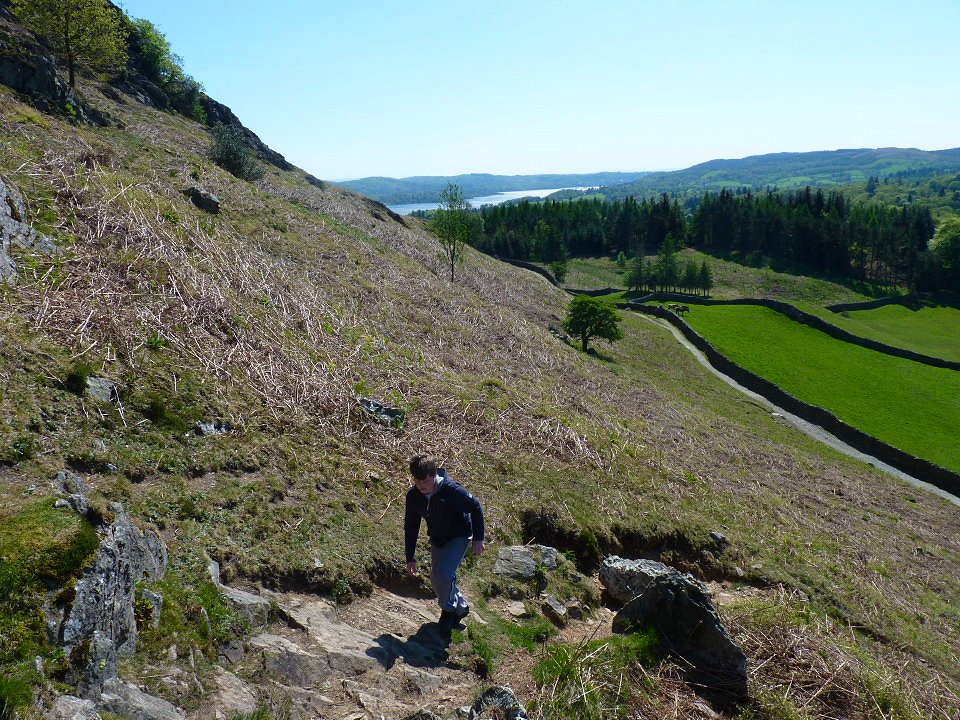 We took the path that leads to Ambleside then turned left up the steep path to Ivy Crag.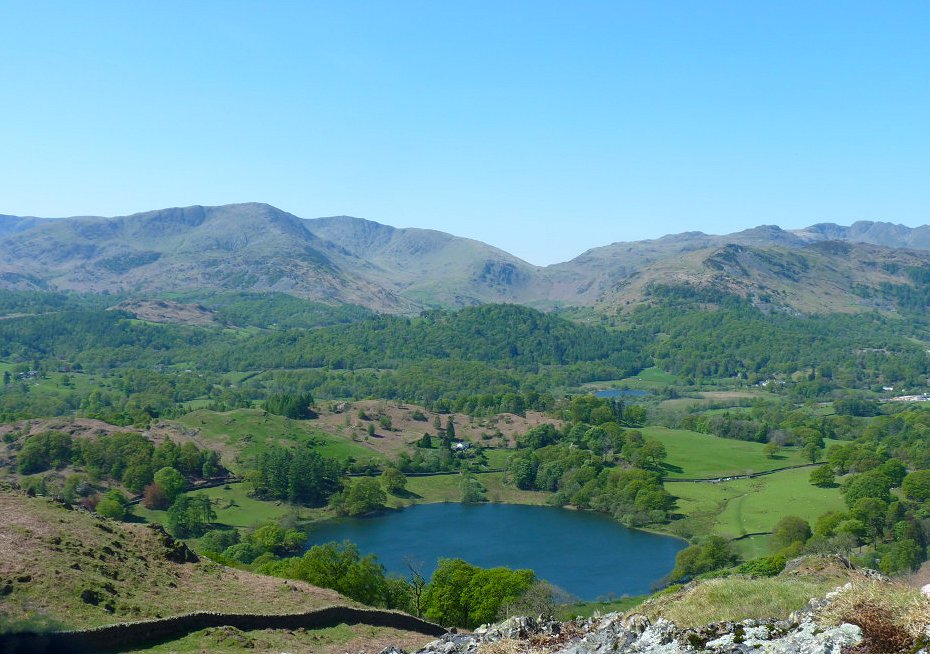 Loughrigg Tarn with a bit of Elter Water behind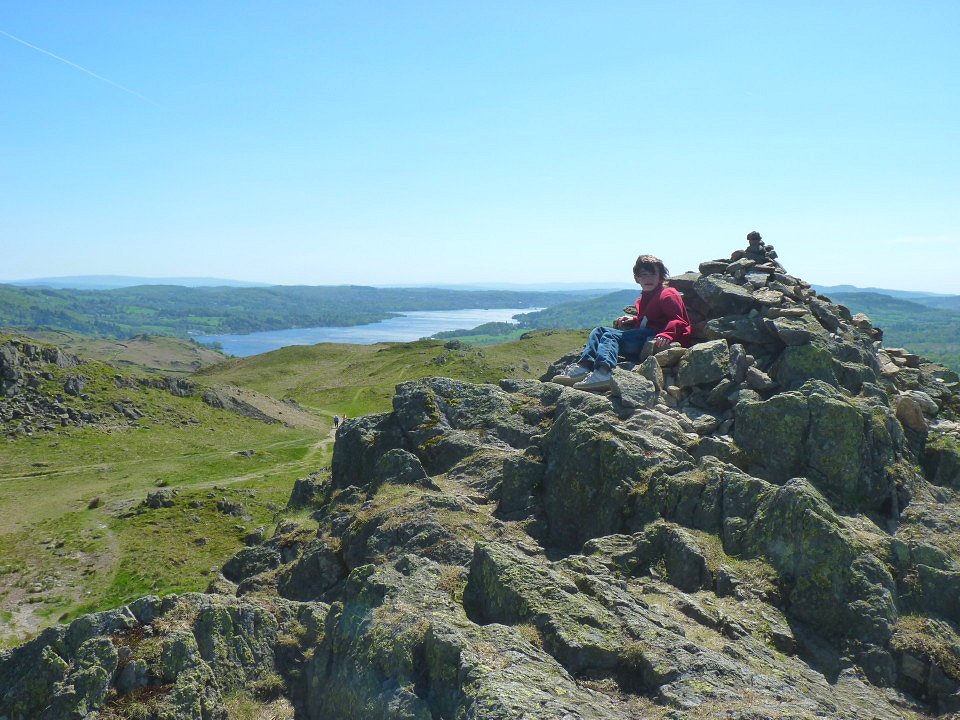 Windermere from one of the various cairns dotted about on the fell.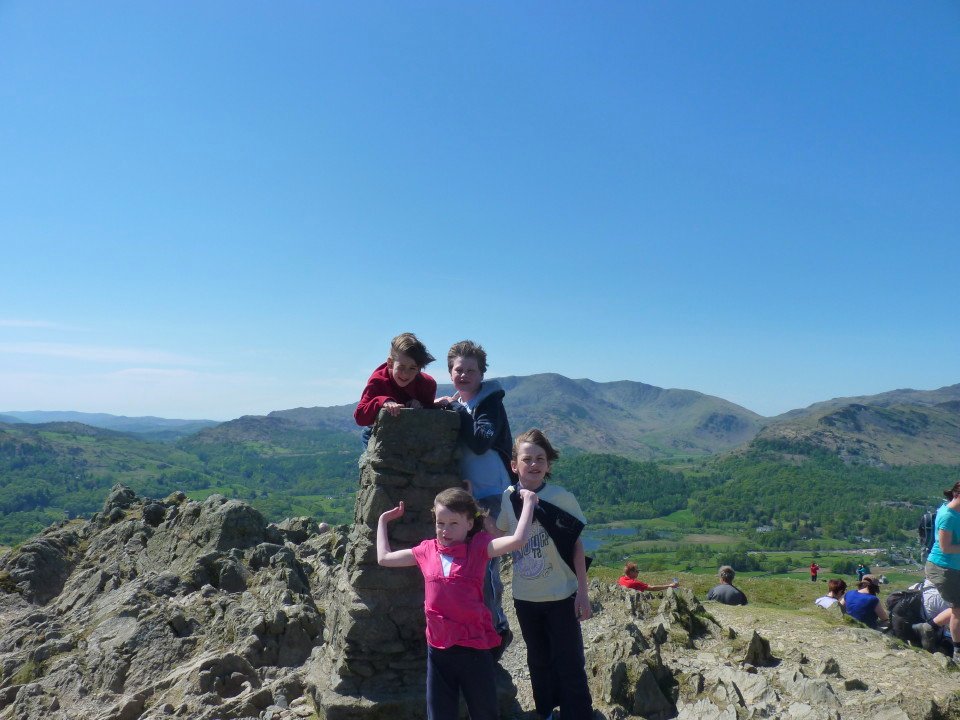 The kids on avery windy and very crowded Loughrigg Fell.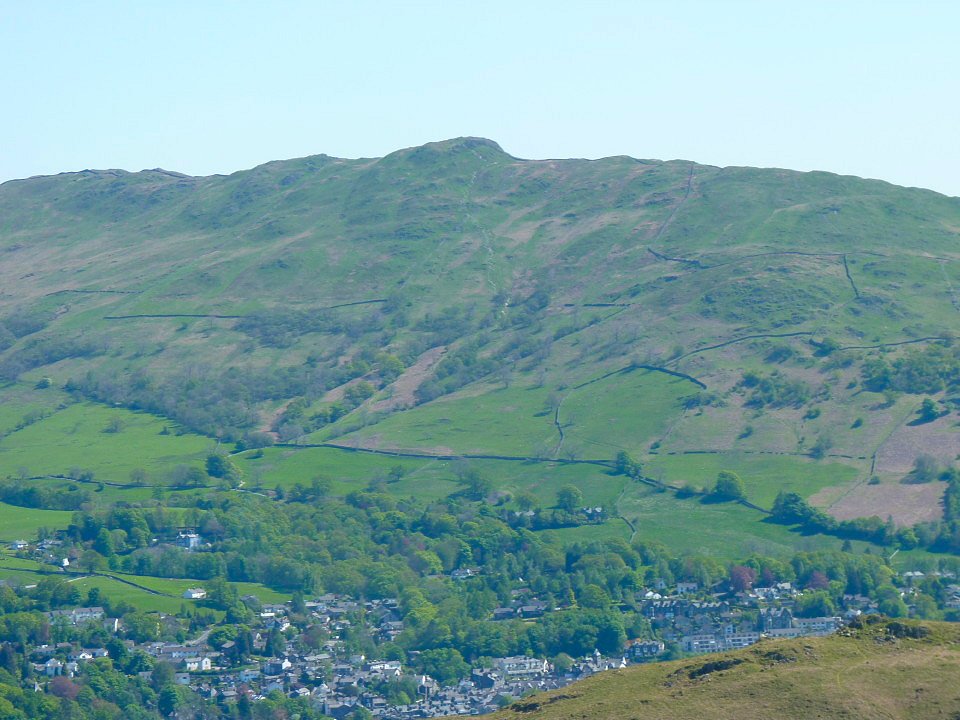 Wansfell Pike above Ambleside.
Unfortunately I had forgotten to charge my camera battery so I have no record of our trip to the cave and the walk back along Loughrigg Terrace.
Last walk- 2 days on the Cumbria Way Next walk - An extended Fairfield Horseshoe