WWW.KARLSWALKS.CO.UK
PICTURES AND TRIP REPORTS FROM MY WALKS IN THE ENGLISH LAKE DISTRICT
---
Langdale skyline 2 day backpack 22-23rd January 2011
Day 1 - Stickle Barn - Stickle tarn - Sergeant Man - Thunacar Knott - Pavey Ark - Harrison Stickle - Loft Crag - Pike o Blisco -Stake Pass
Day 2 - Stake Pass - Rossett Pike - Bowfell - Crinkle Crags - Cold Pike - Pike o Blisco - Old Dungeon Ghyll
My first overnighter of the year took me to an old favourite, a circuit of the fells around Great Langdale. The train and bus got me to the New Dungeon Ghyll.at 11 am and I set of up the steep path to Stickle Tarn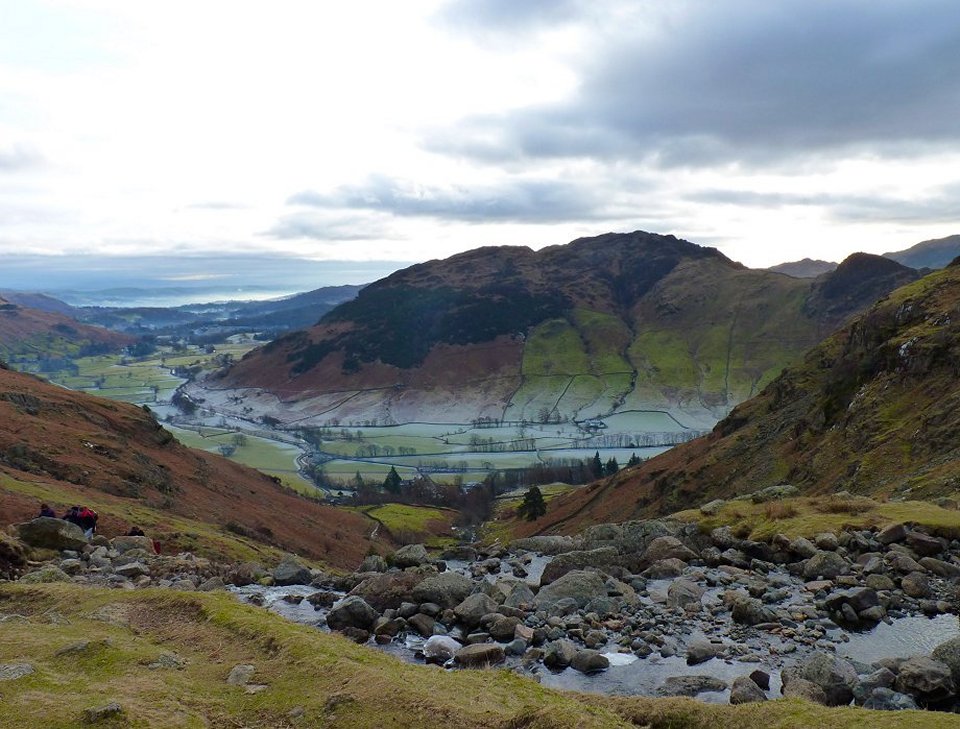 Looking back down to Lingmoor Fell and the frosty valley. After the luxury of a day pack my rucksack filled with winter camping gear felt very heavy at first.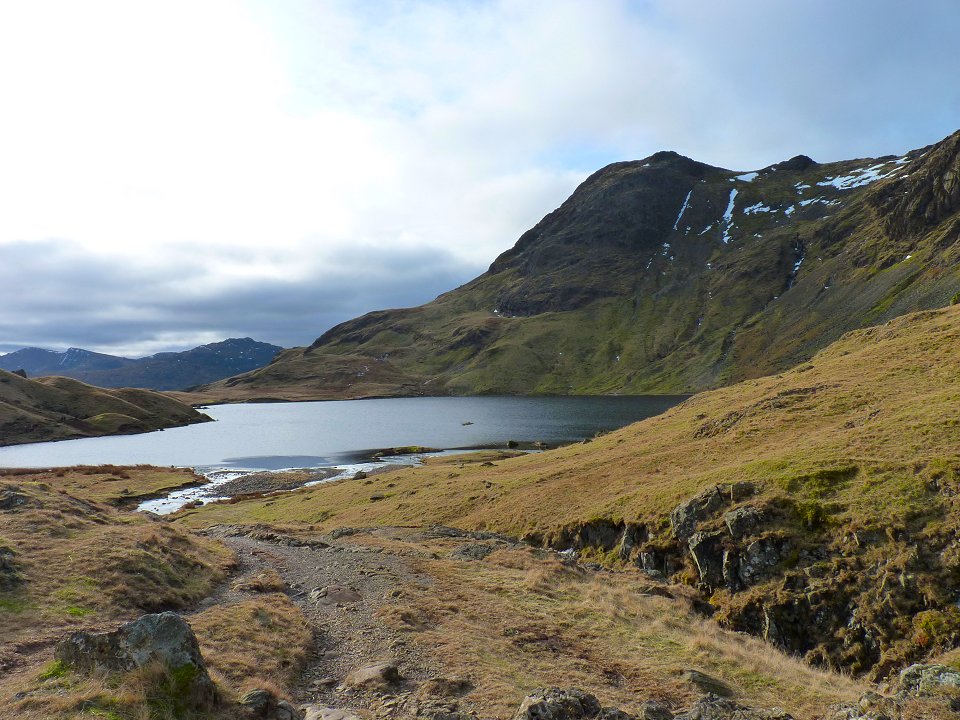 Stickle Tarn with Harrison Stickle behind.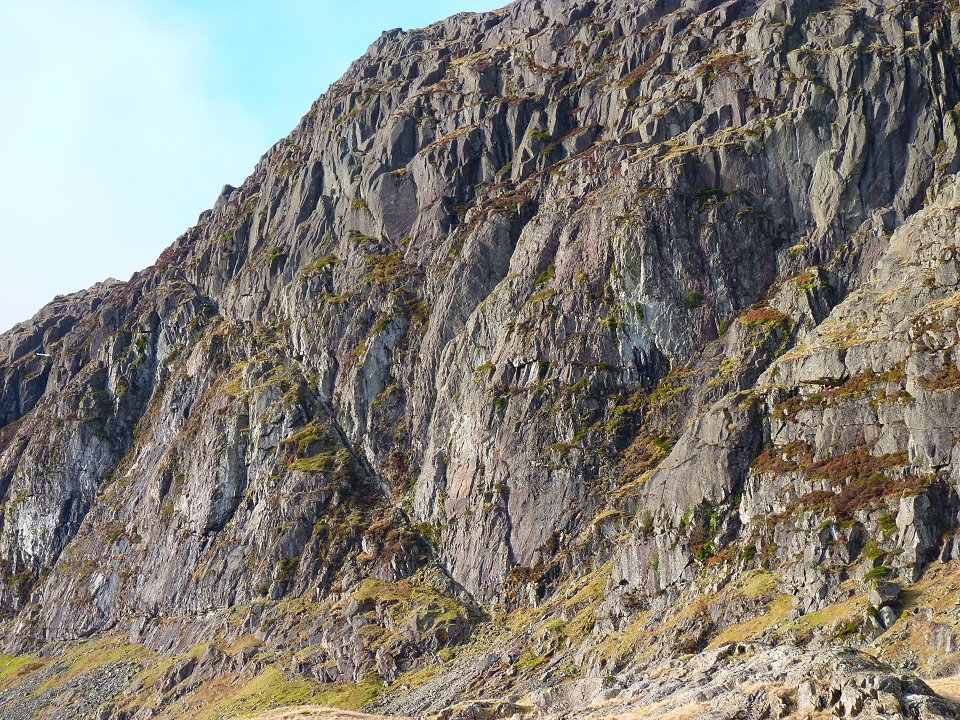 Jacks Rake slanting up the face of Pavey Ark. I was tempted to climb up the Rake but decided to try it with a lighter pack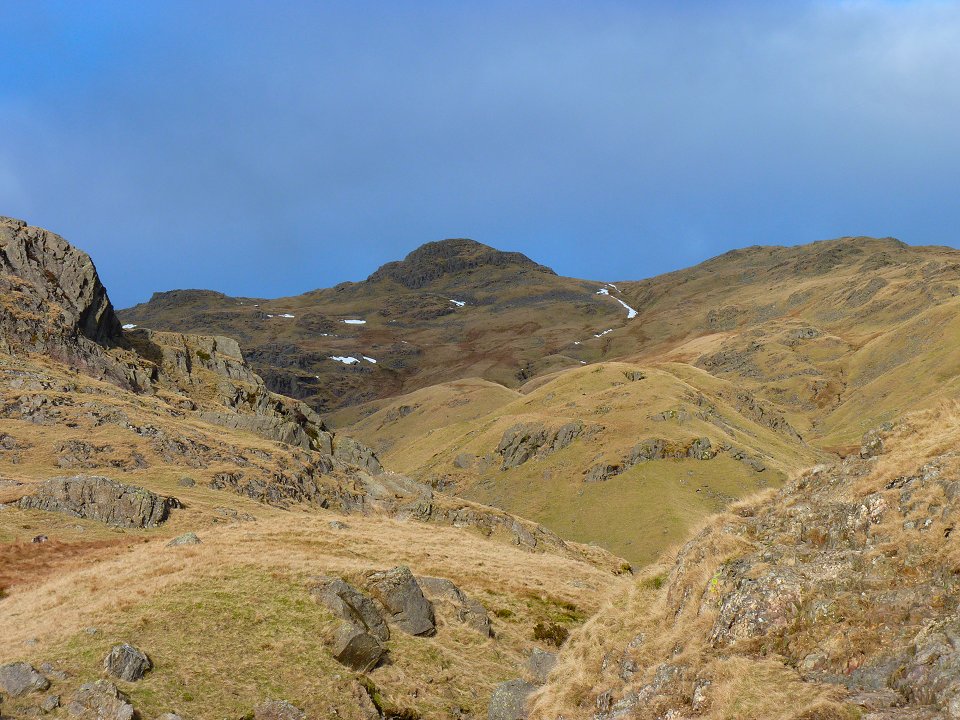 Next stop Sergeant Man which I climb directly up the front and frightened the life out of a poor woman who was admiring the view when I popped up out of nowhere!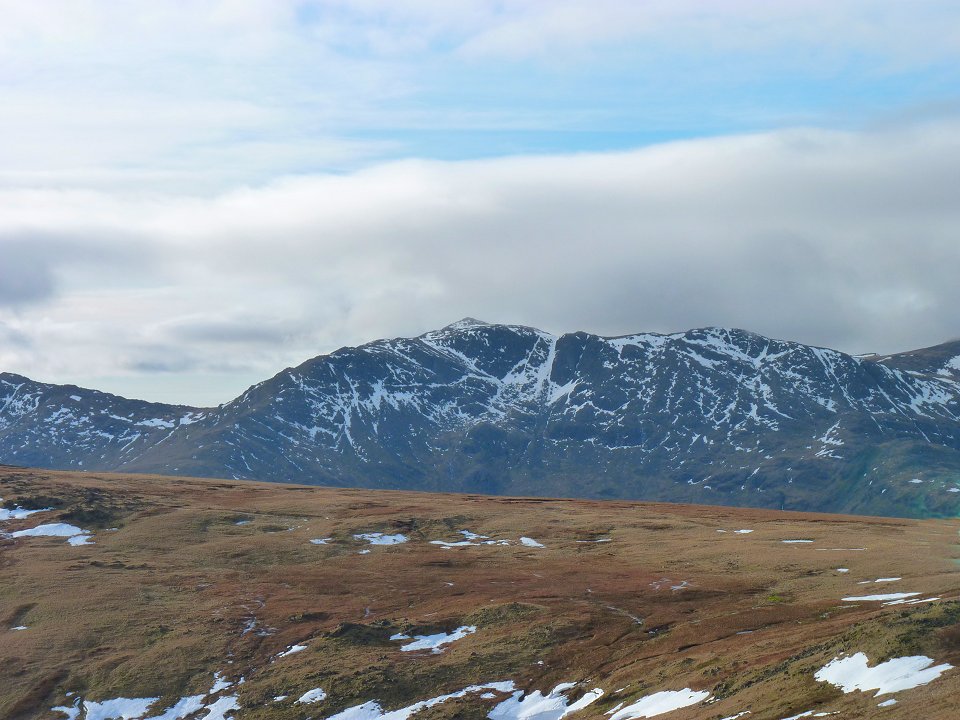 Bowfell from Sergeant Man.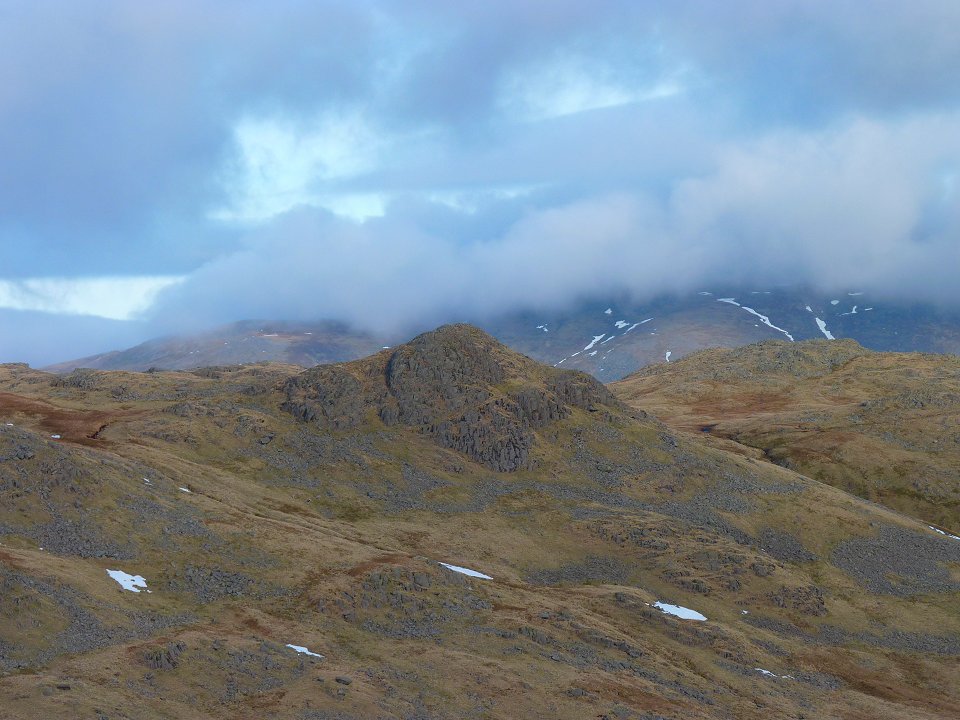 Looking back at Sergeant Man from Thunacar Knott.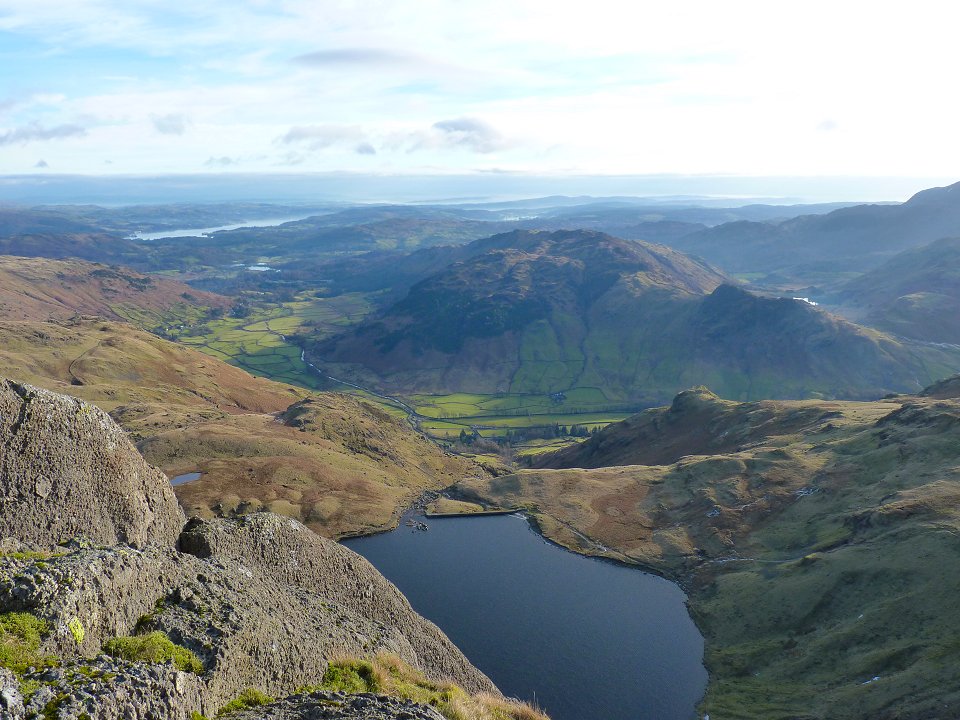 Looking down from Pavey Ark. The valley has warmed now and lost it's sprinkling of frost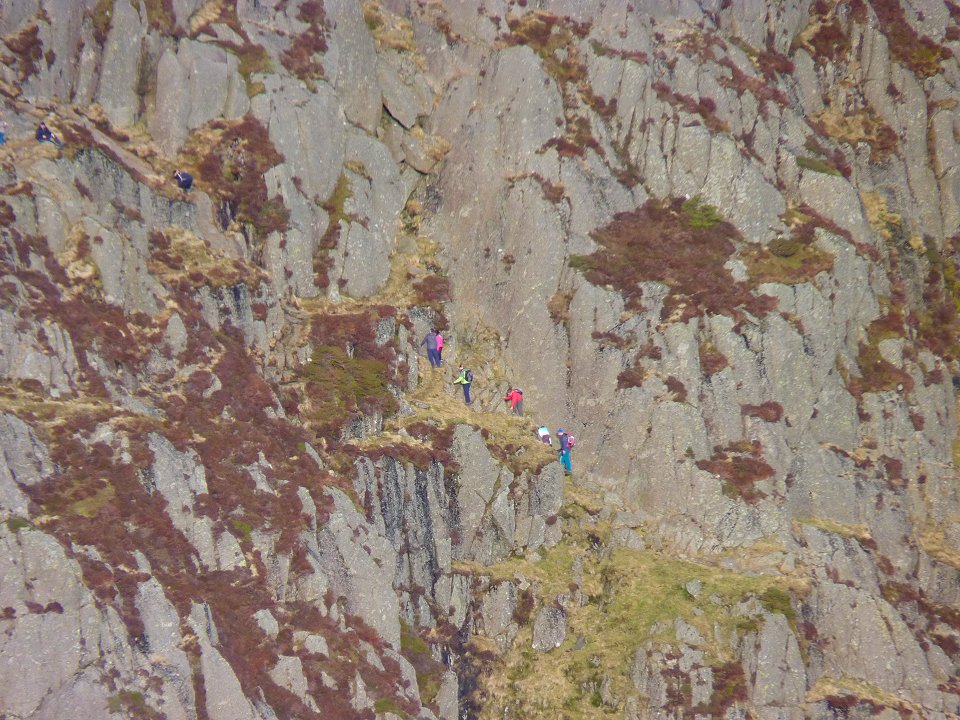 Zooming in on a busy Jacks Rake from Harrison Stickle.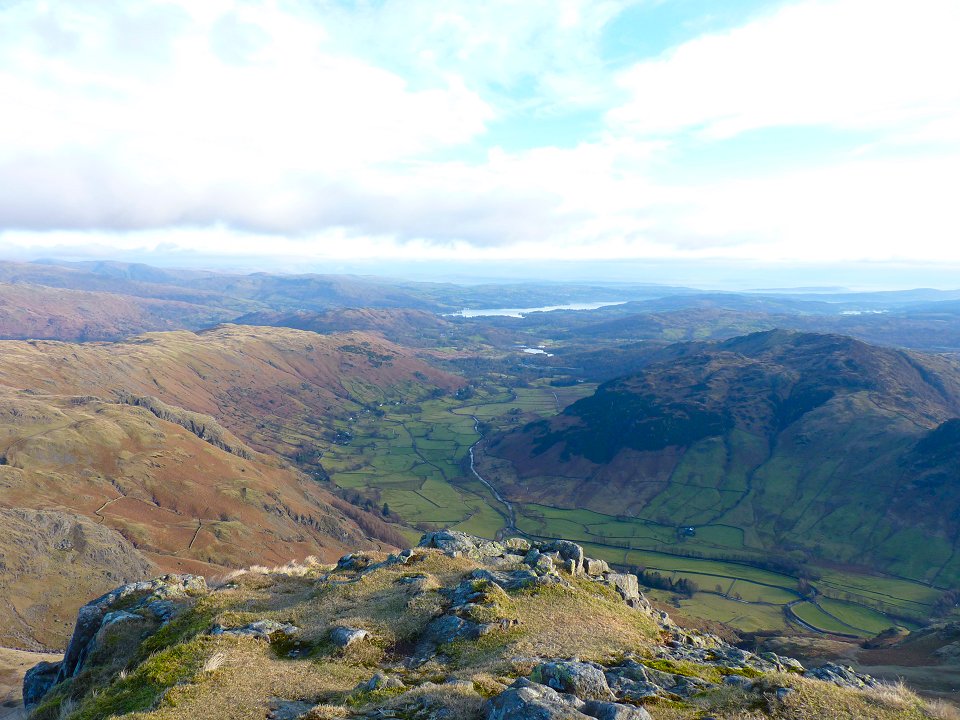 Looking down Great Langdale with Windermere beyond from Harrison Stickle.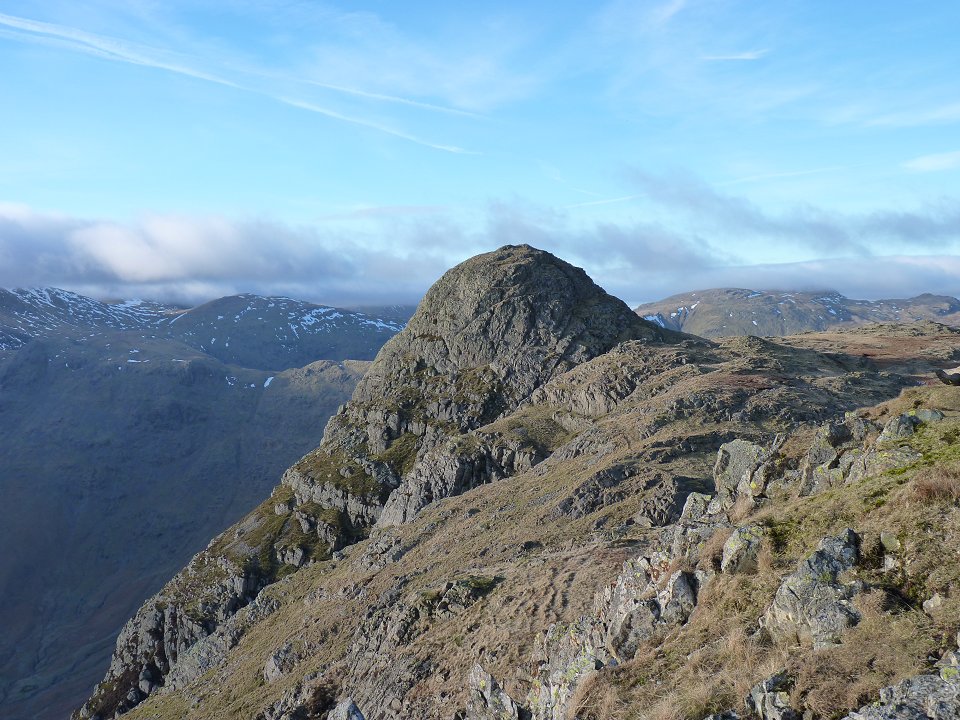 Pike o Stickle from Loft Crag...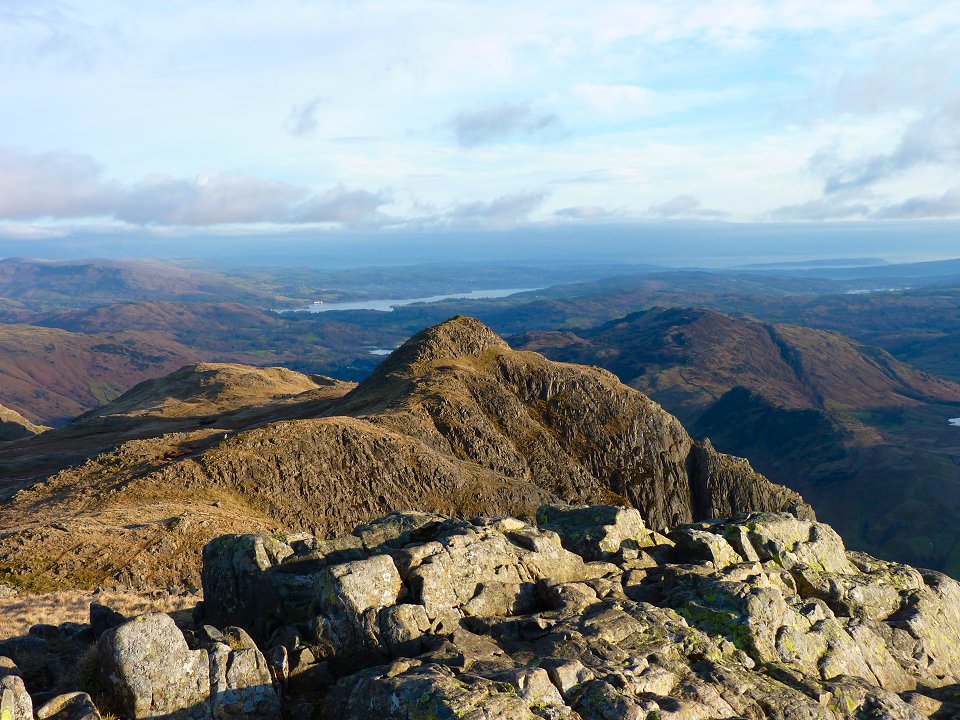 ...and Loft Crag from Pike o Stickle.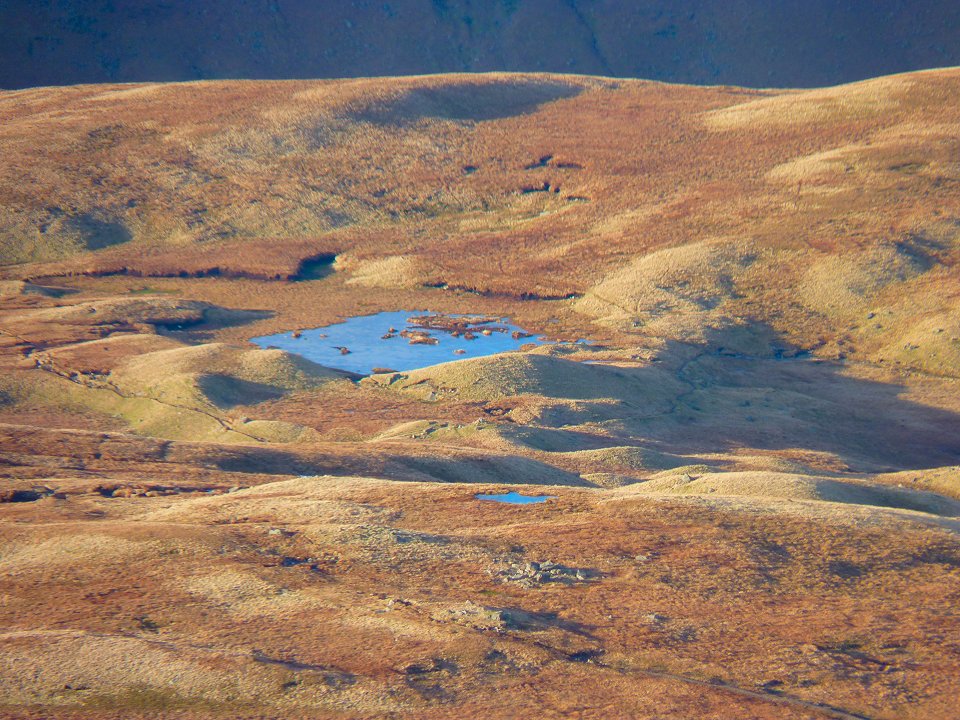 Zooming in on the little tarn on Stake Pass, my campsite for the night.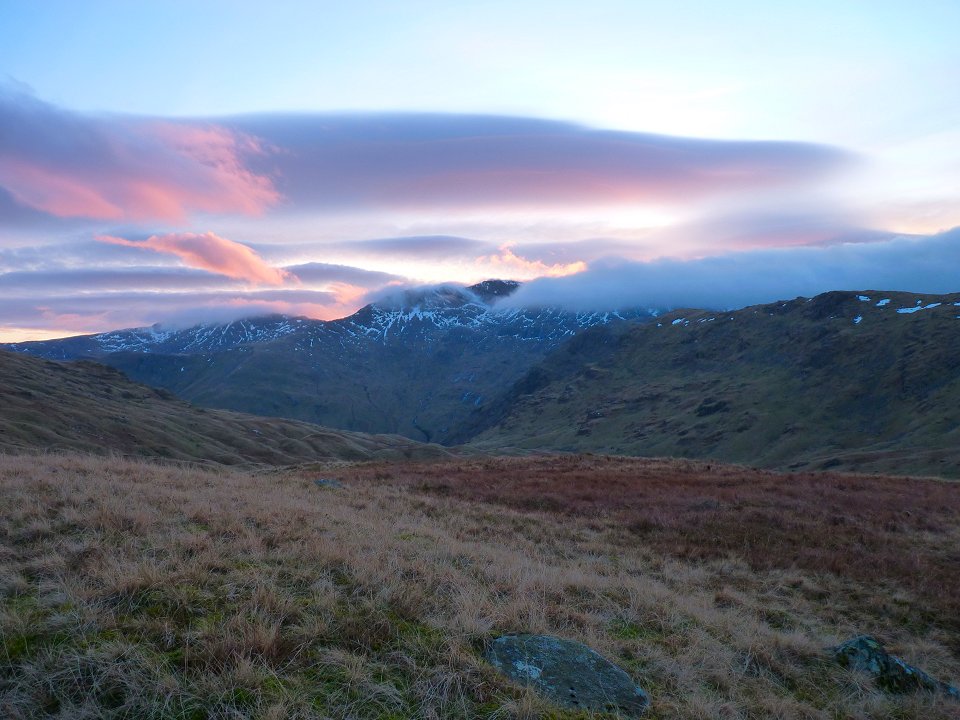 Dramatic evening sky from my pitch.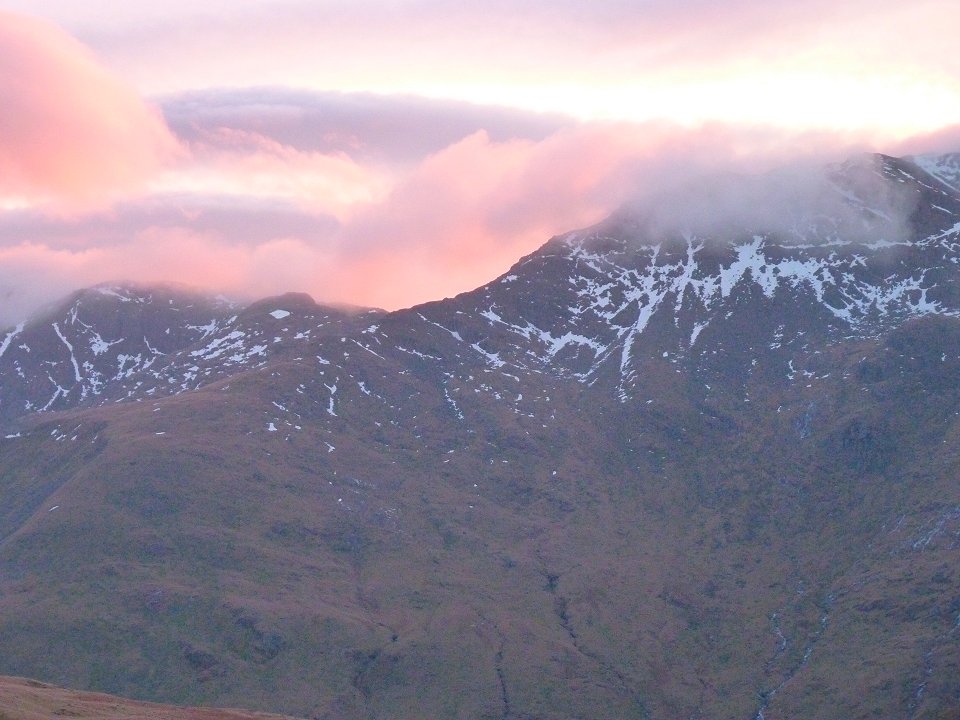 Looks like anyone camping to west of Bowfell would be in for a glorious sunset.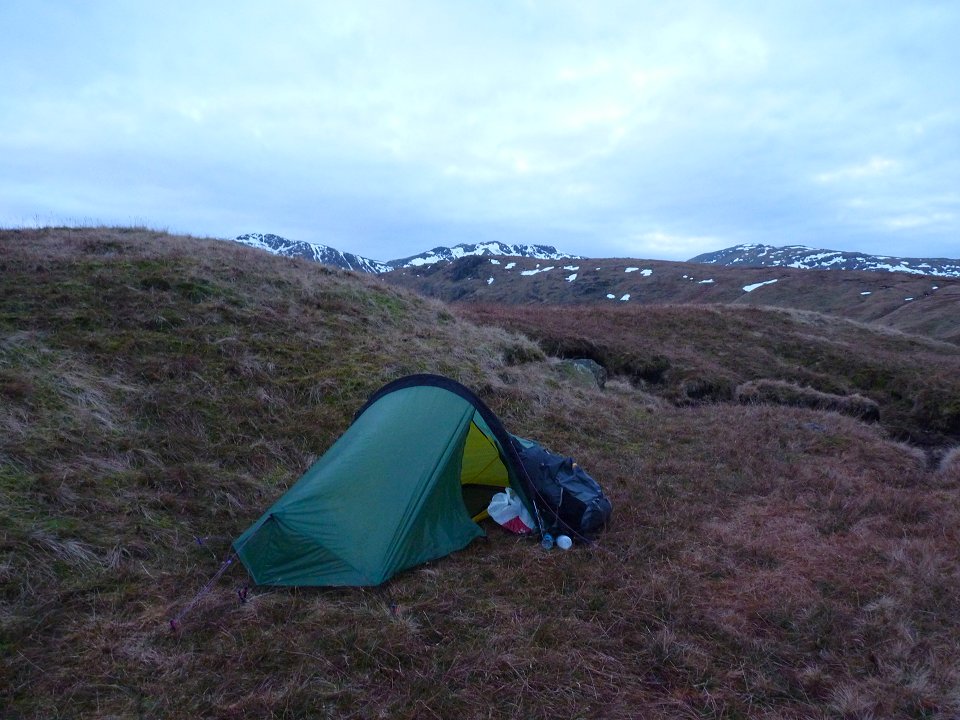 My pitch by the tarn. I was toasty warm all night and the long hours in the tent didn't seemed to drag as they sometimes can in the winter months, although I did wake at one point and thought it must be nearly day break as it was so light but when I popped my head out of the tent there was a brilliant full moon. I checked the time it was ten to one in the morning.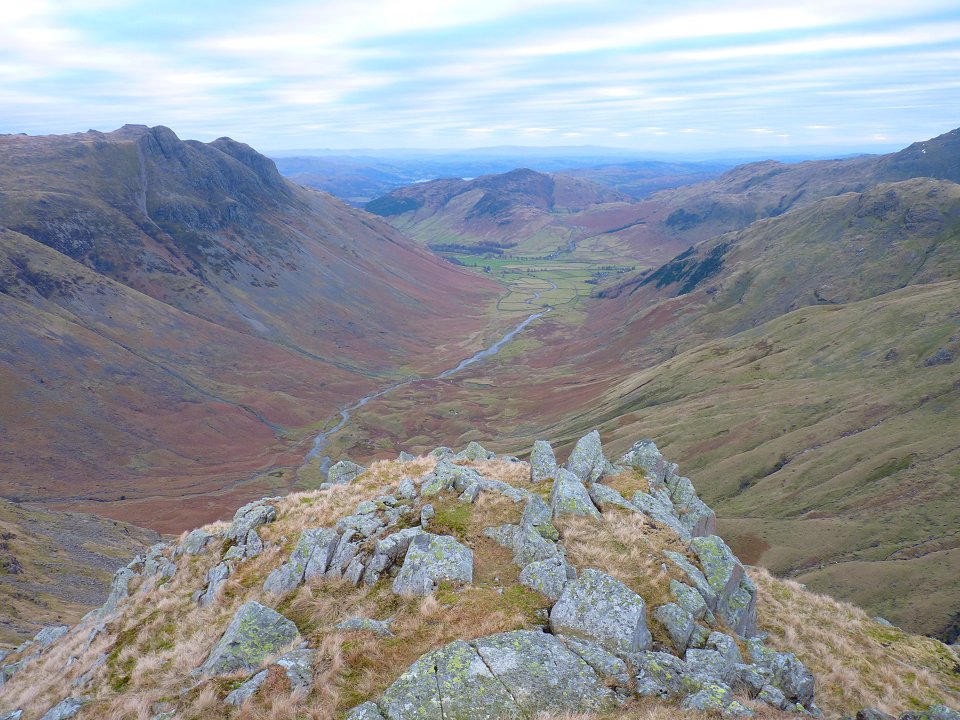 Sunday was a strange day weather wise, it felt warmer and there was no frost but the wind was very cold and it was layer on layer off all day. This is looking down Mickleden from the Southern cairn on Rossett Pike.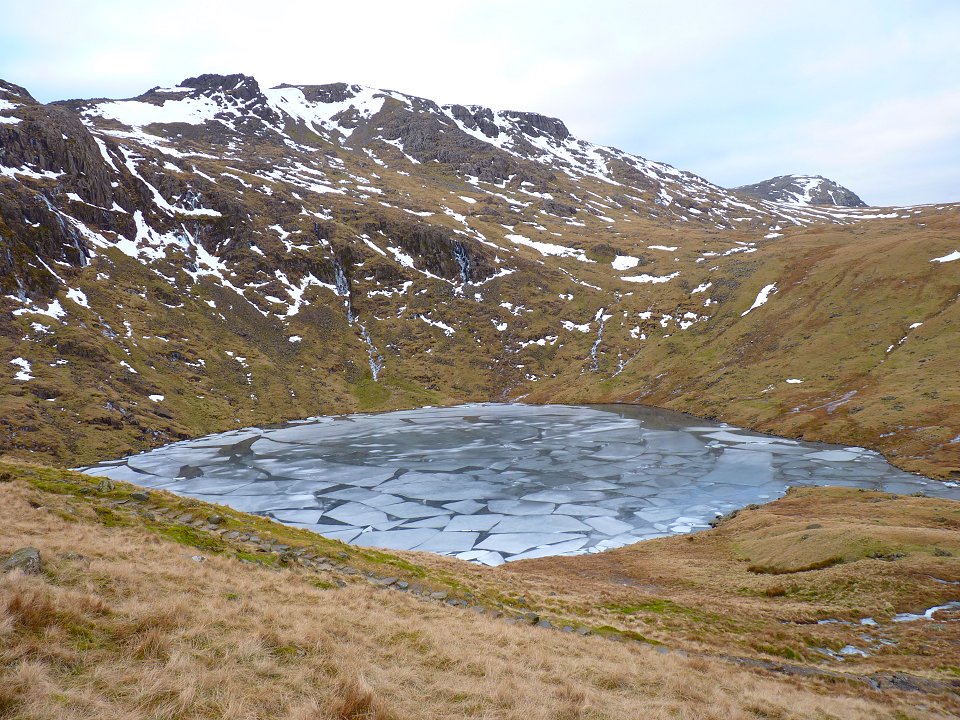 "Icebergs" in Angle Tarn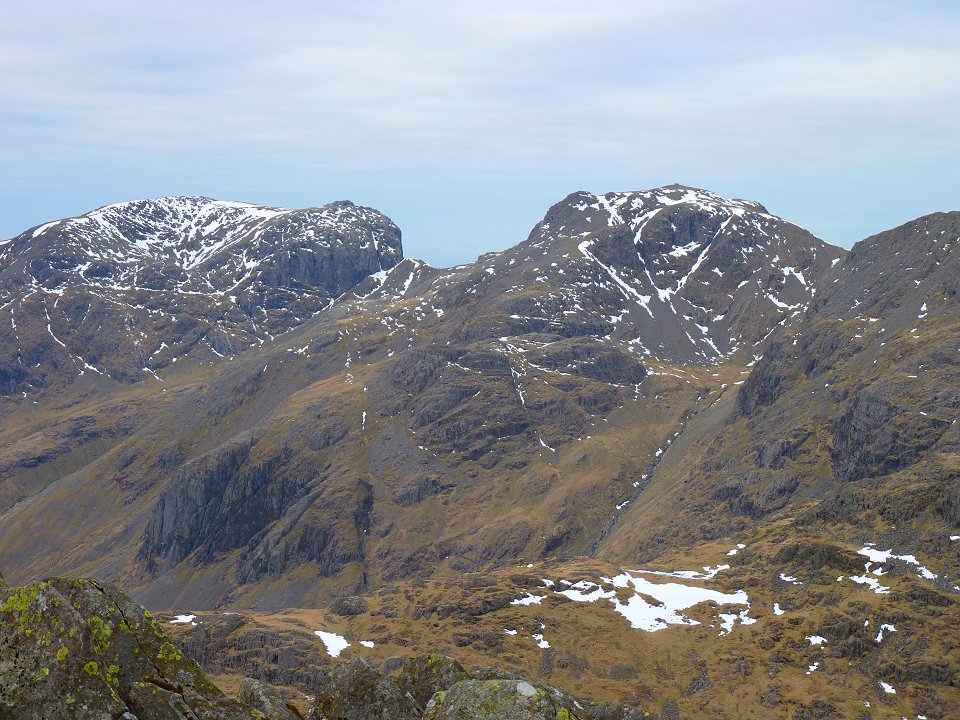 The Scafells from the climb up to Bowfell.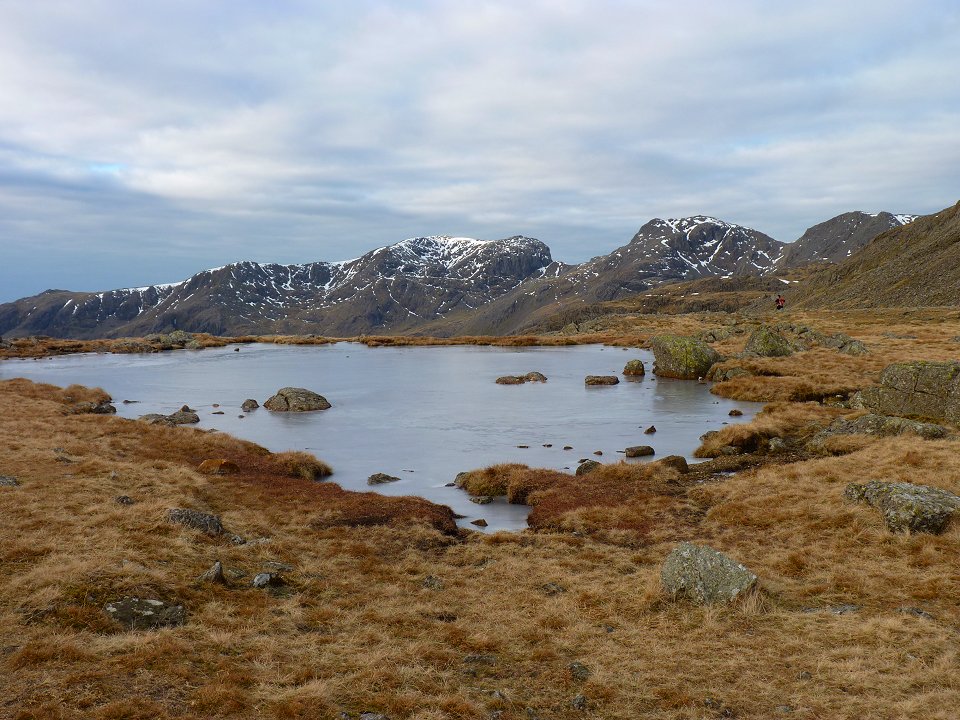 And again seen from Three Tarns.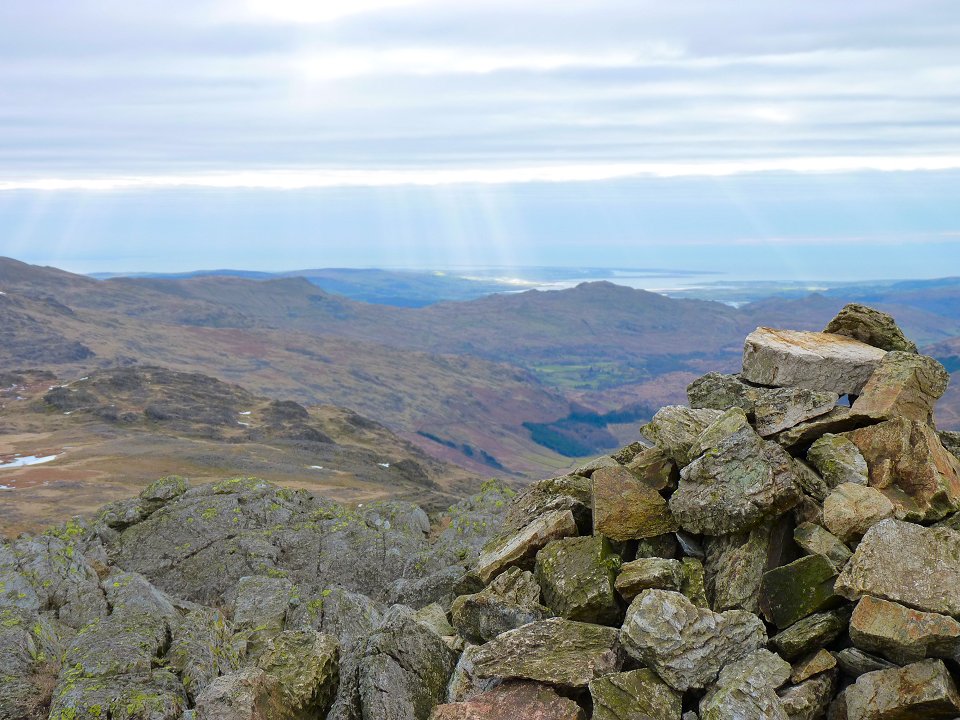 Sun rays light up the coast beyond the Duddon fells. From Long Top on Crinkle Crags.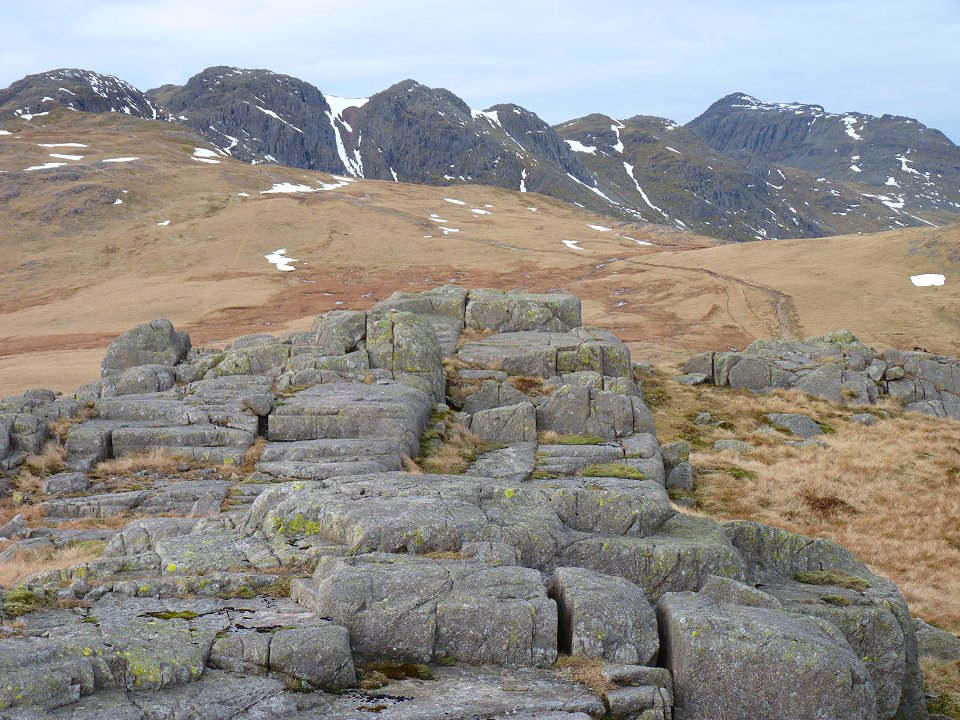 The Crinkles leading on to Bowfell from Cold Pike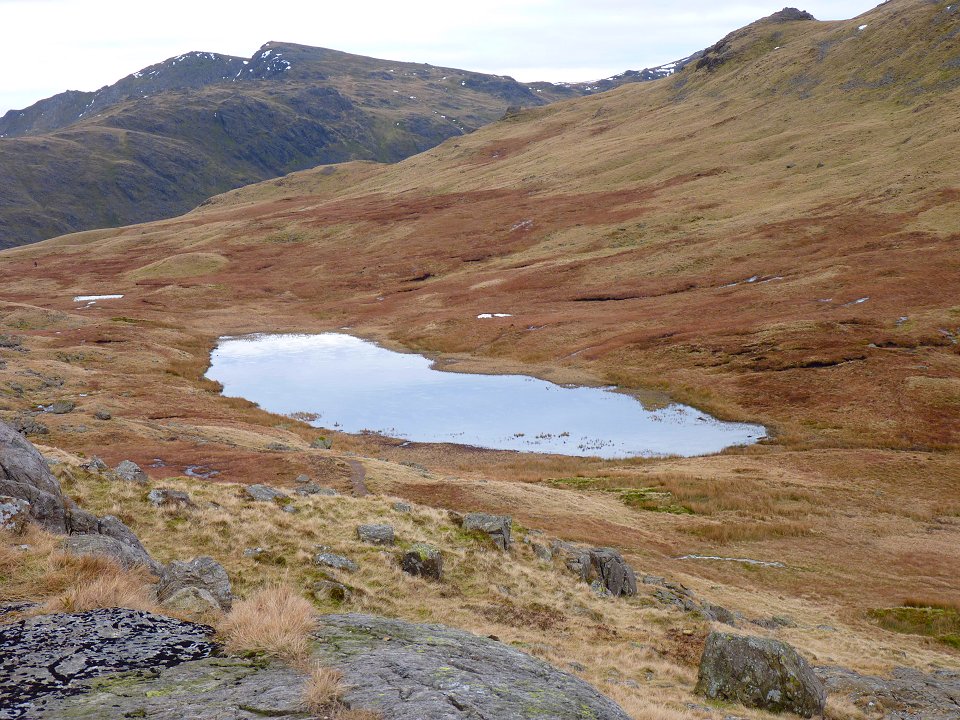 Red Tarn from my last climb of the day, Pike o Blisco.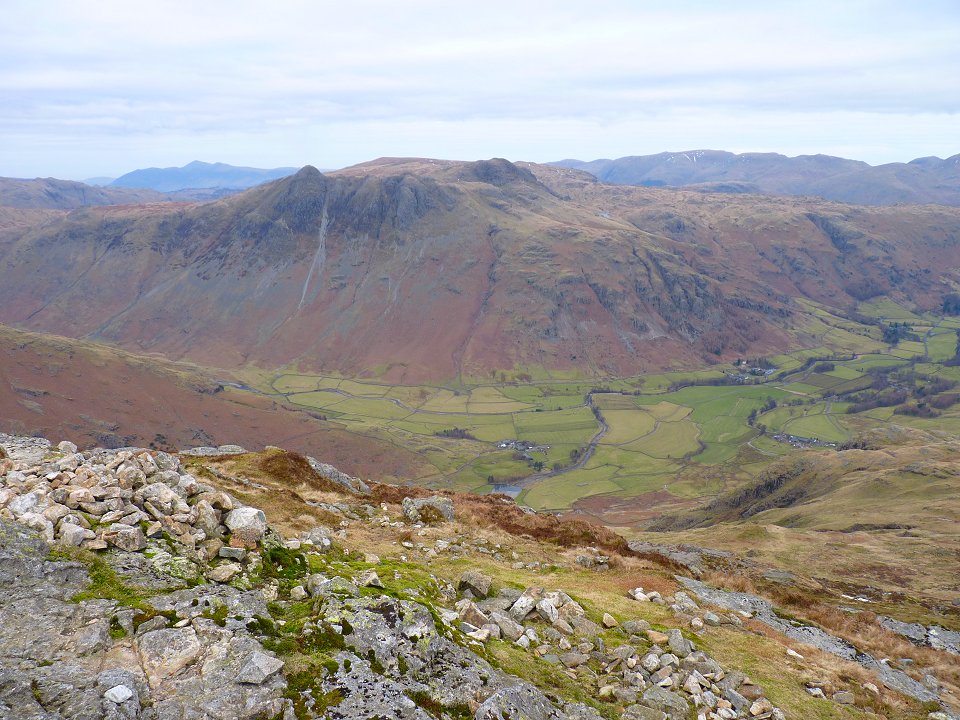 The Langdales (and the pub) from Pike o Blisco.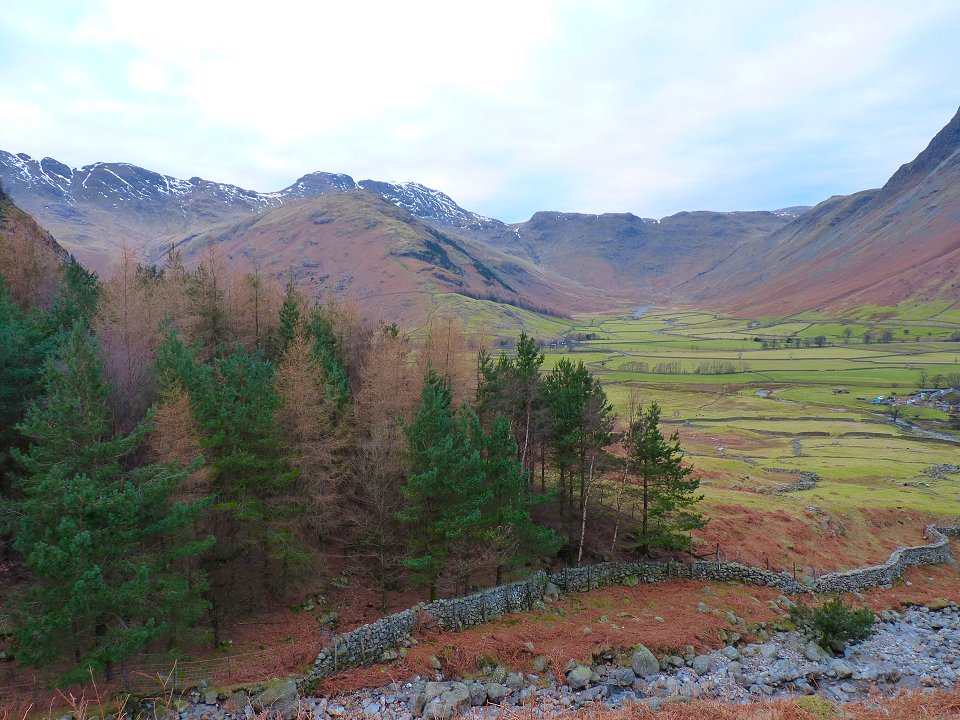 Looking back up Mickleden from near the bottom of the very steep path down beside Redacre Gill. I had time to nip into the Old Dungeon Ghyll for refreshment before I caught the 4.30 bus back to Windermere but due to the timetables not working in my favour and the train from Preston being replaced by a bus it was 9.30 before I got home. It felt a long day!
Last walk - Uldale Fells Next walk - Elterwater and Lingmoor Fell