WWW.KARLSWALKS.CO.UK
PICTURES AND TRIP REPORTS FROM MY WALKS IN THE ENGLISH LAKE DISTRICT
---
E-mail - karl@karlswalks.co.uk
A kentmere round
2nd September 2023
Route - High Lane - Kentmere - Garburn Pass - Yoke - Ill Bell - Froswick - Mardale Ill Bell - Nan Bield - Hallow Bank - High Lane ( about 11 miles 3200ft ascent )
A beautiful day for an old favourite this week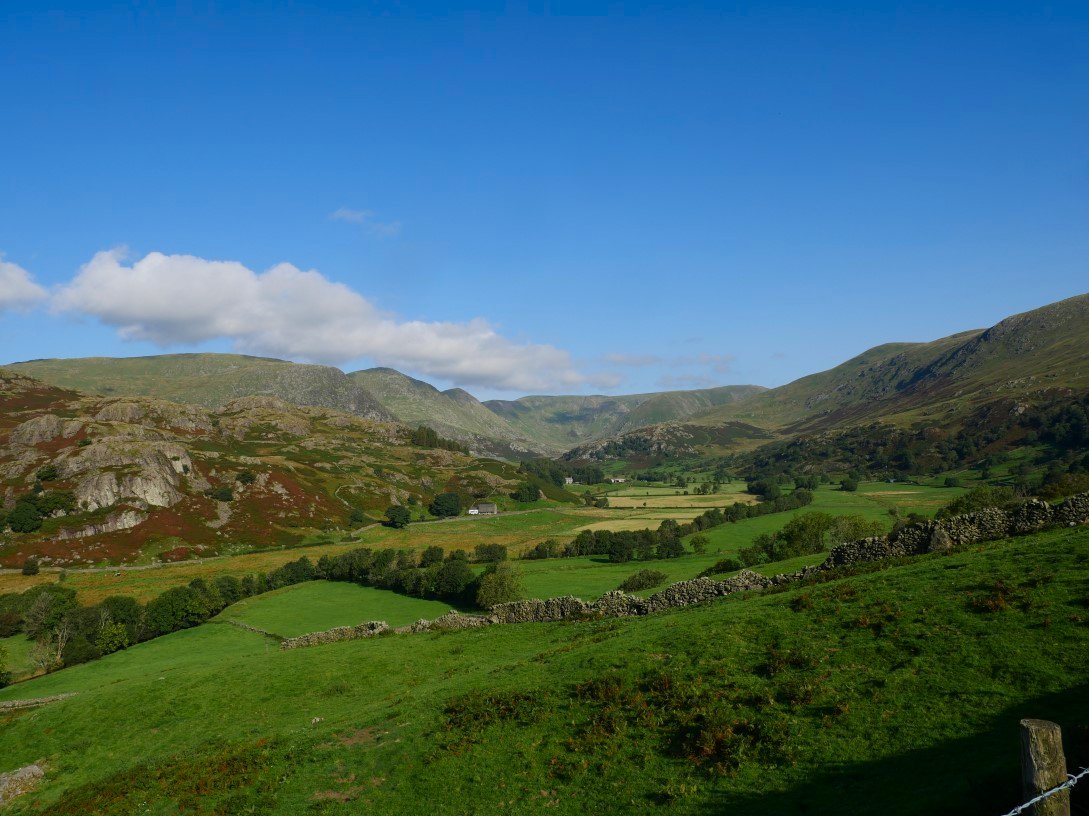 The full Kentmere Horseshoe can be seen from the parking spaces at the end of High Lane. There is room for probably four or five cars here and we prefer it as you have the walk across the valley to the church at the beginning of your walk rather than at the end.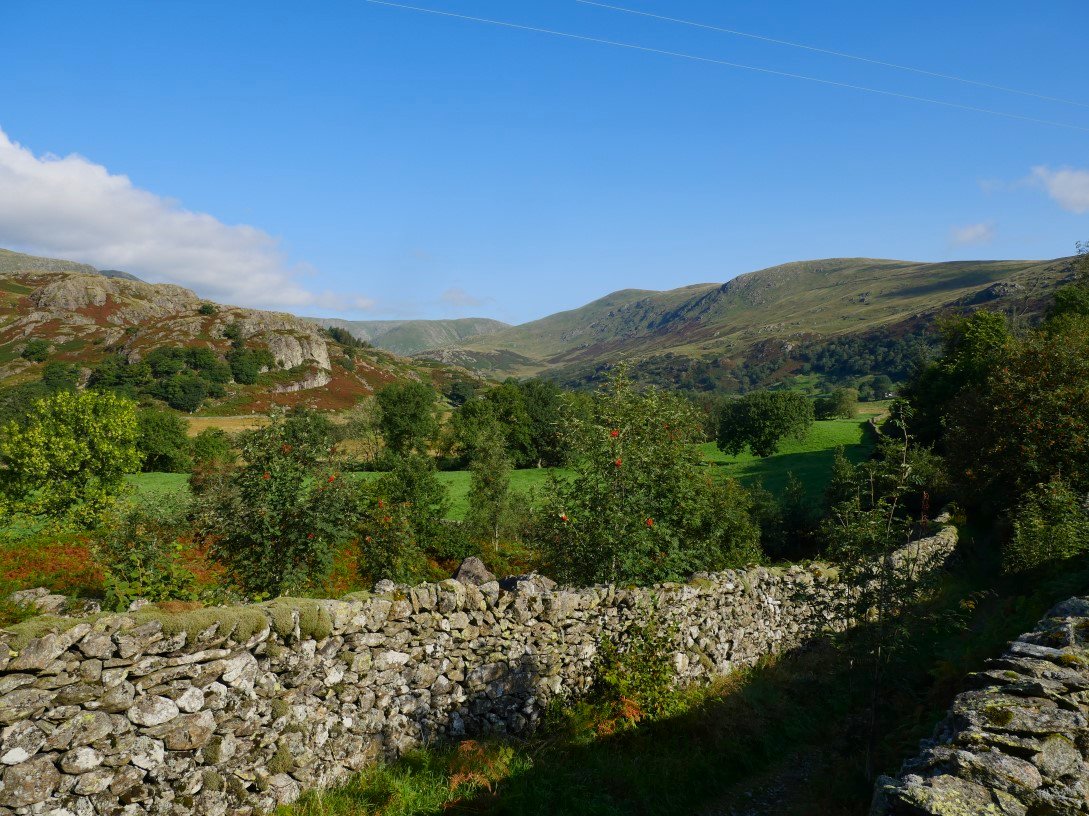 Looking along the valley from the Low Lane.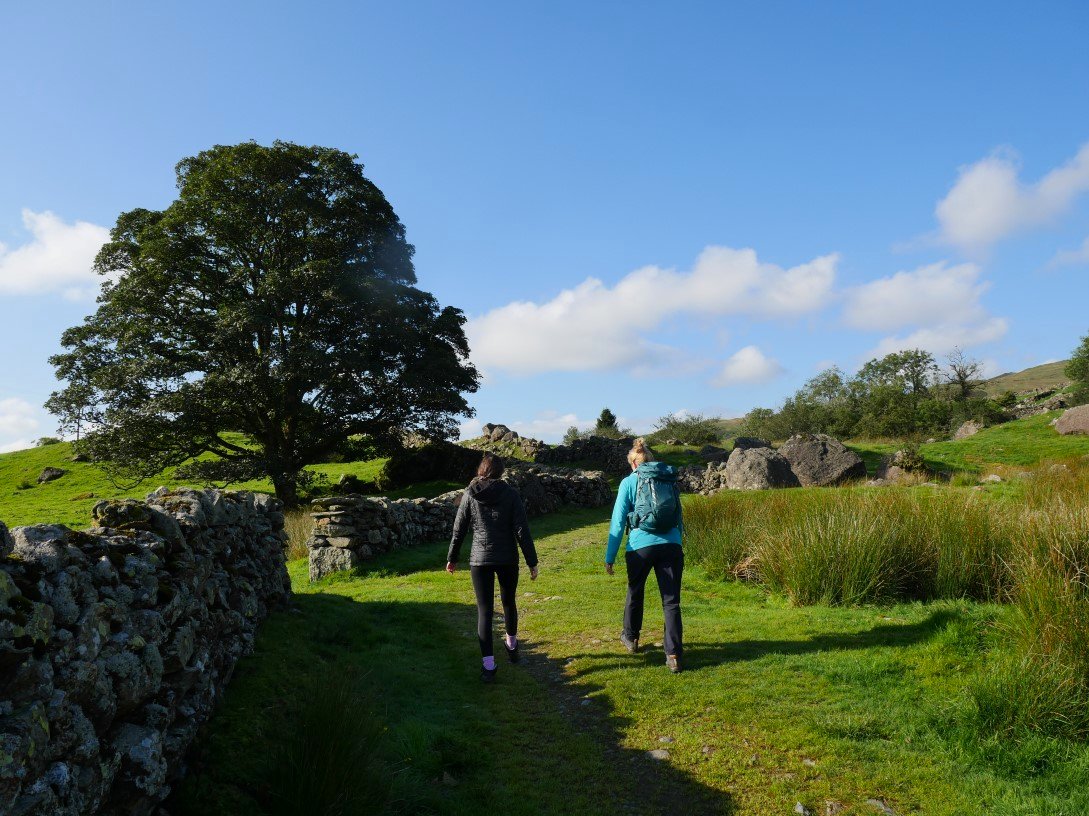 Sue and Emily on the nice walled in grass path heading for the church.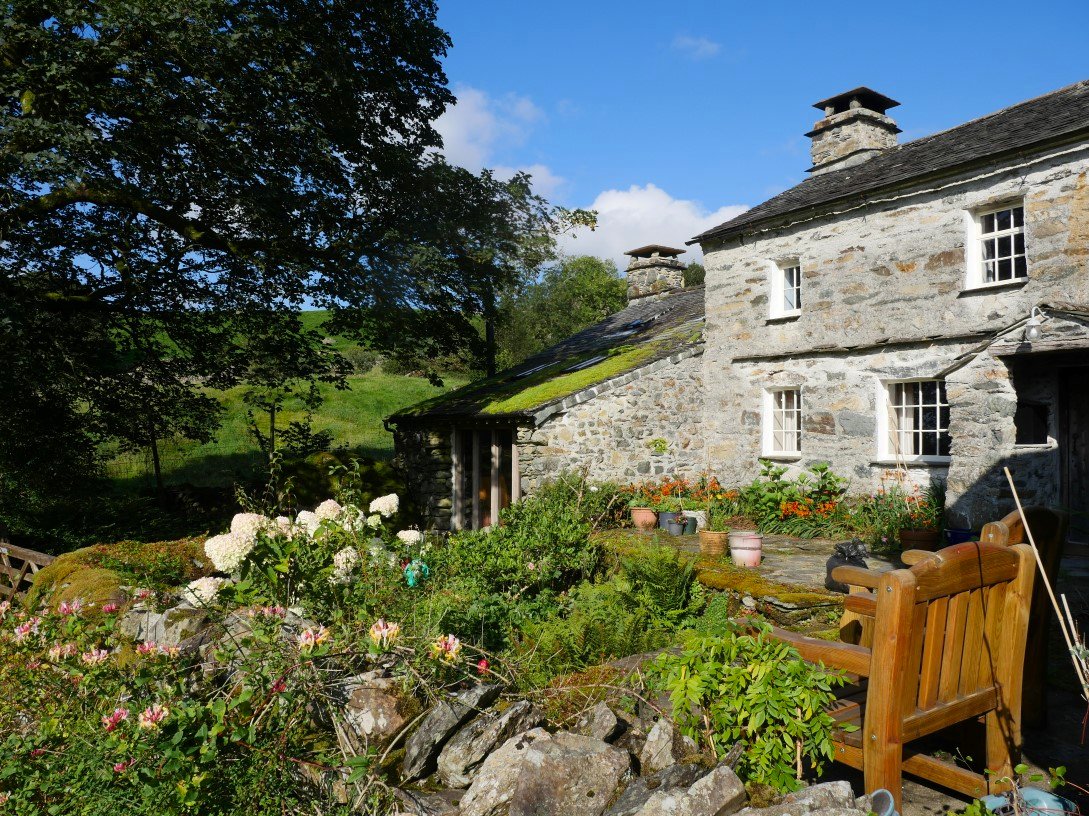 Lovely Kentmere cottage.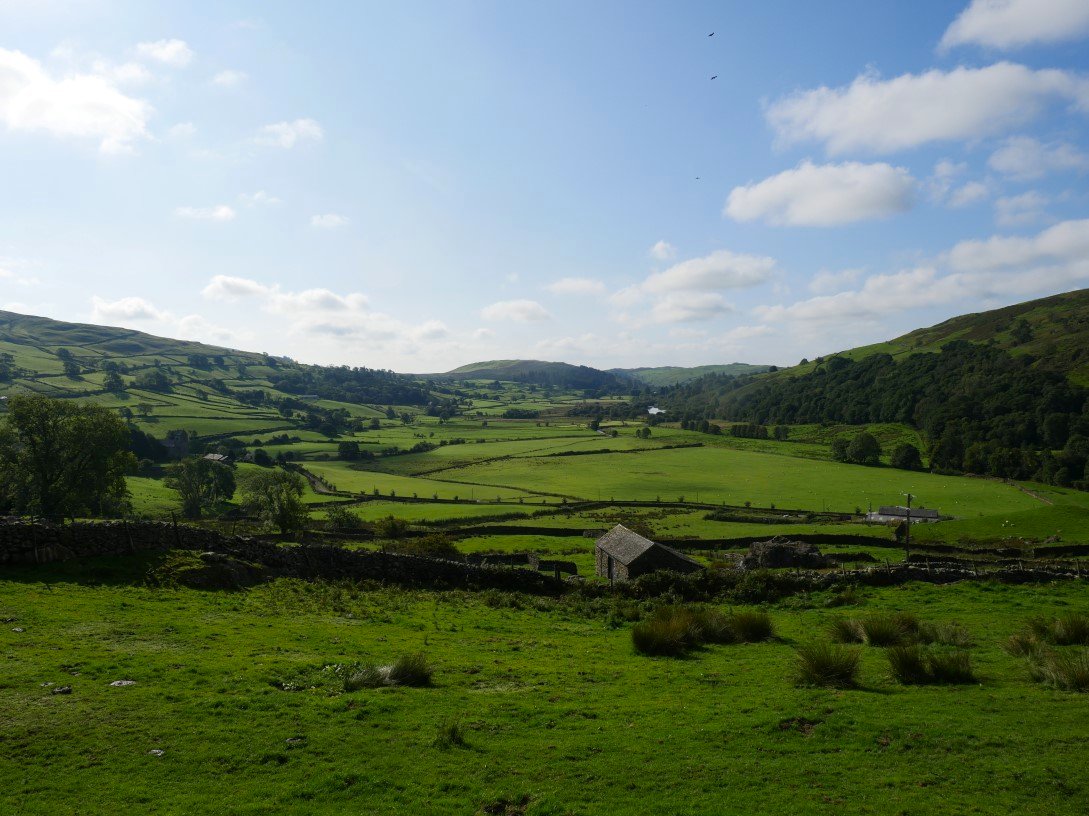 Looking down the valley from the start of the climb up to Garburn Pass.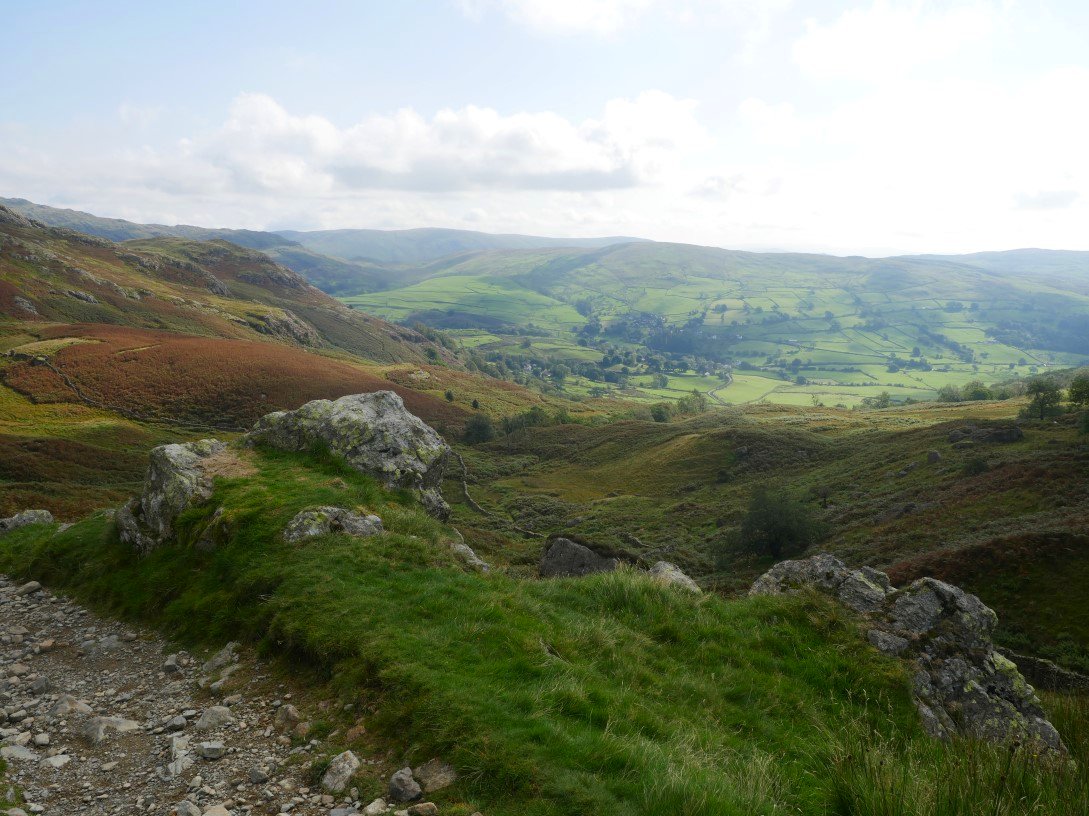 And a look back down from higher up towards the pass.
.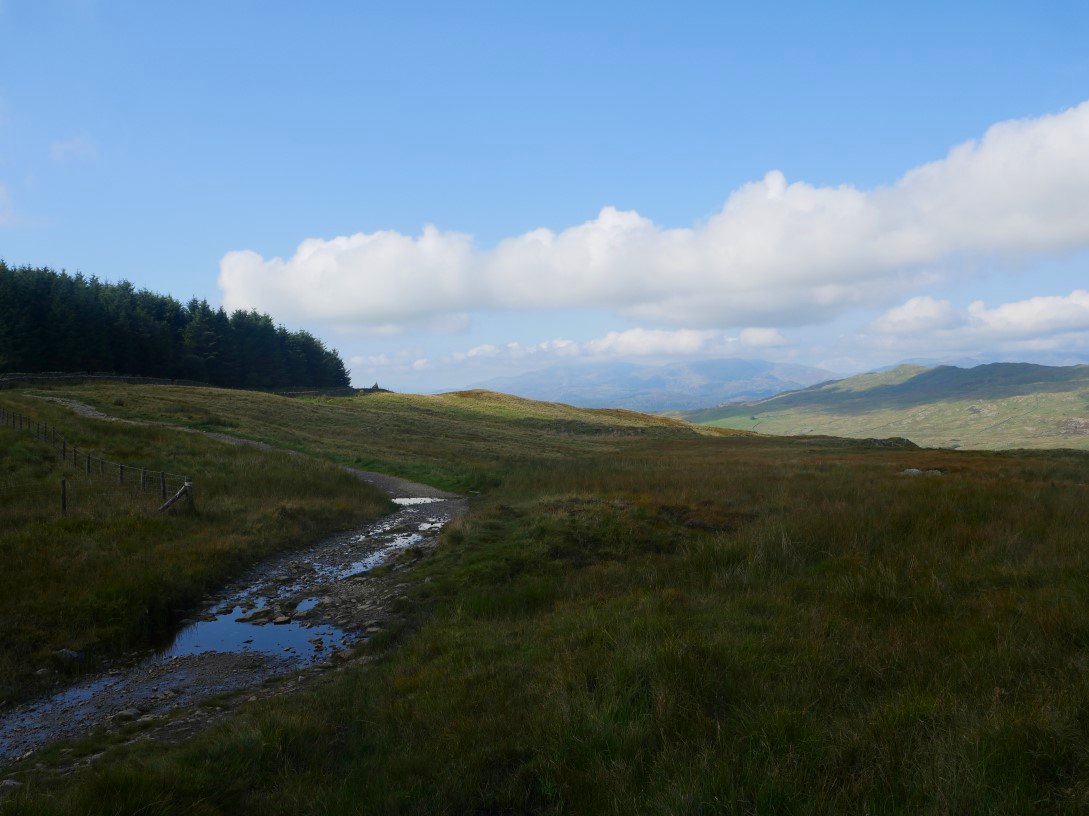 On to the top of the pass where we turn right to start the climb to Yoke. The Coniston Fells are lost in the haze.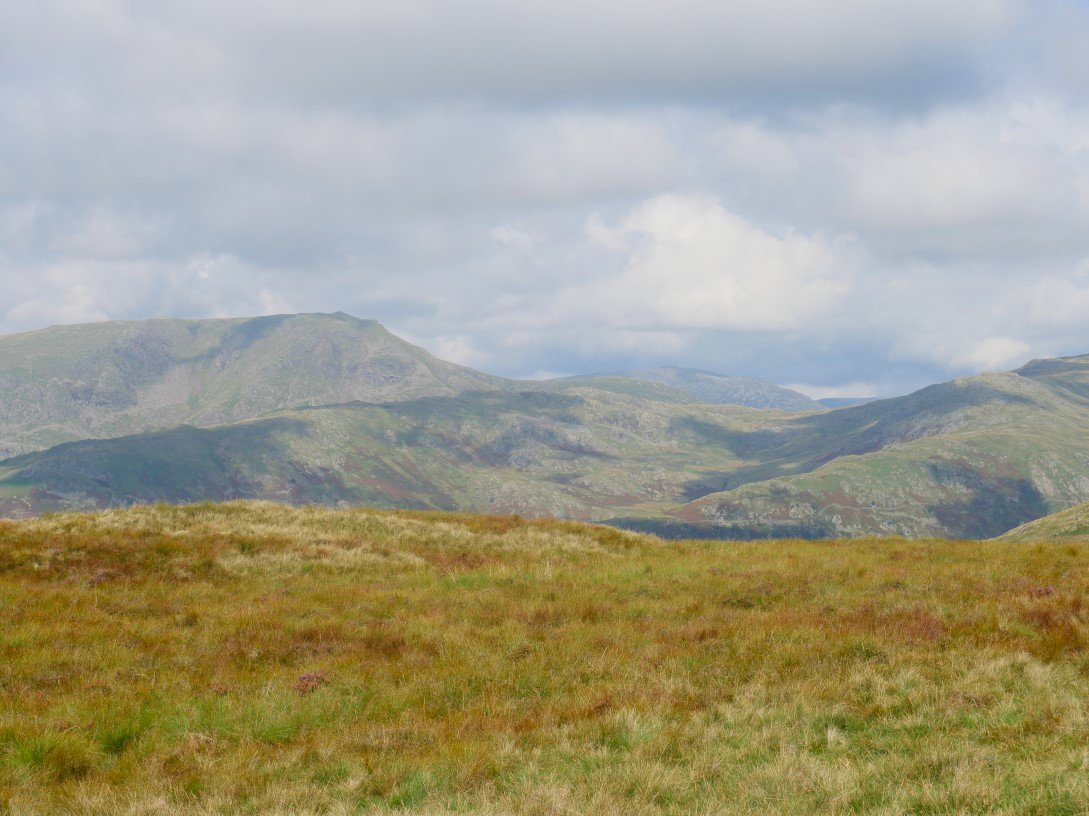 Red Screes and the Caudale Moor fells are a lot clearer though.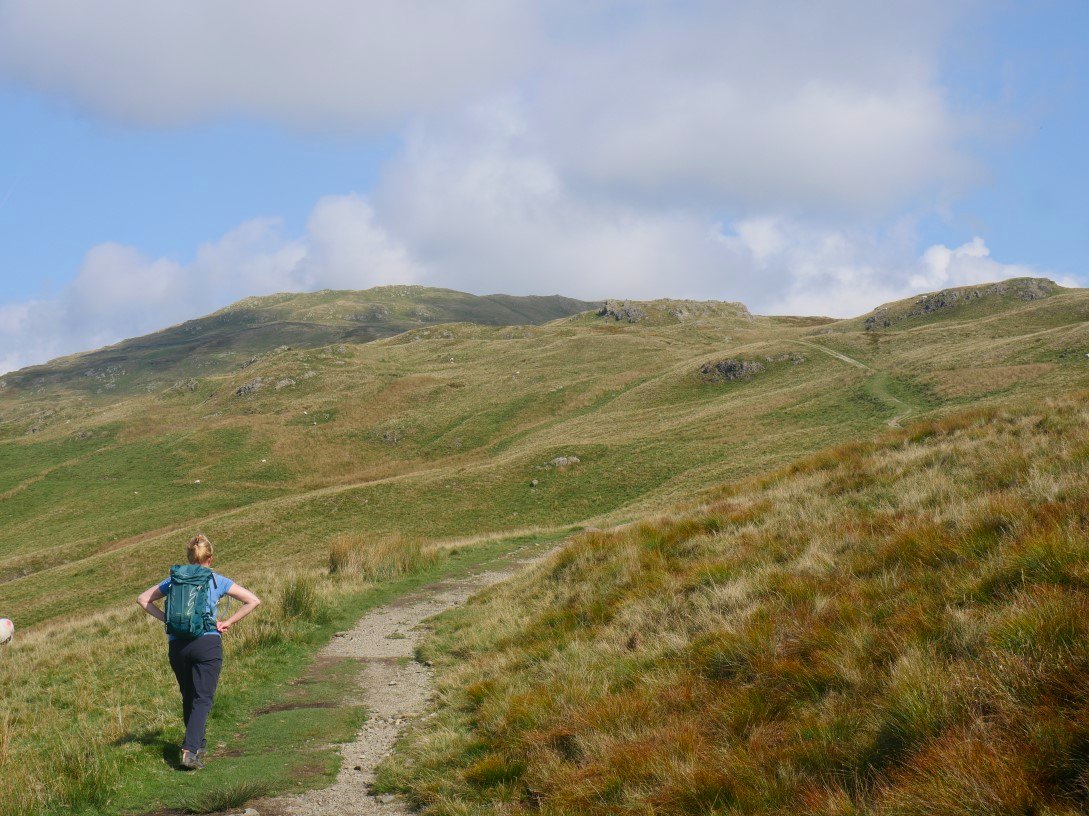 Yoke ahead. The day was becoming very warm which was making the already long climb even harder.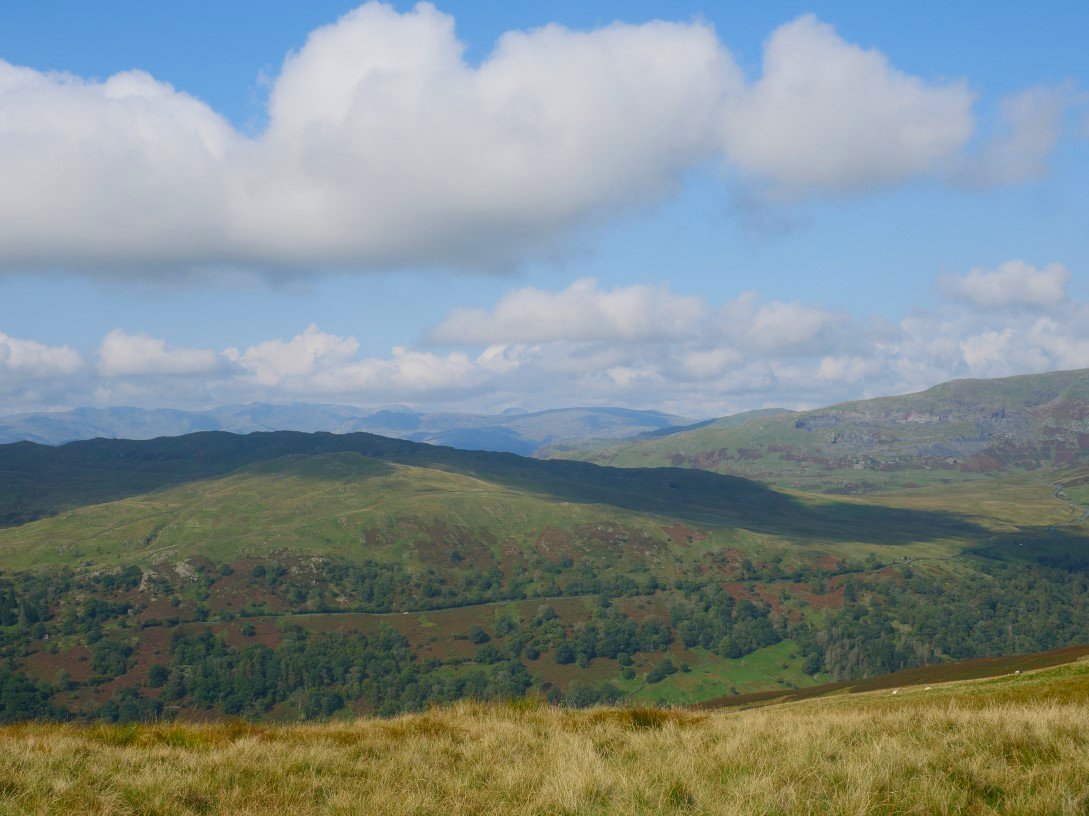 The high fells are still a bit faint but you can just about make out the 'muffin' top of Great Gable. Baystones is the top just across the way and Pets Quarry on Snarker Pike is on the right.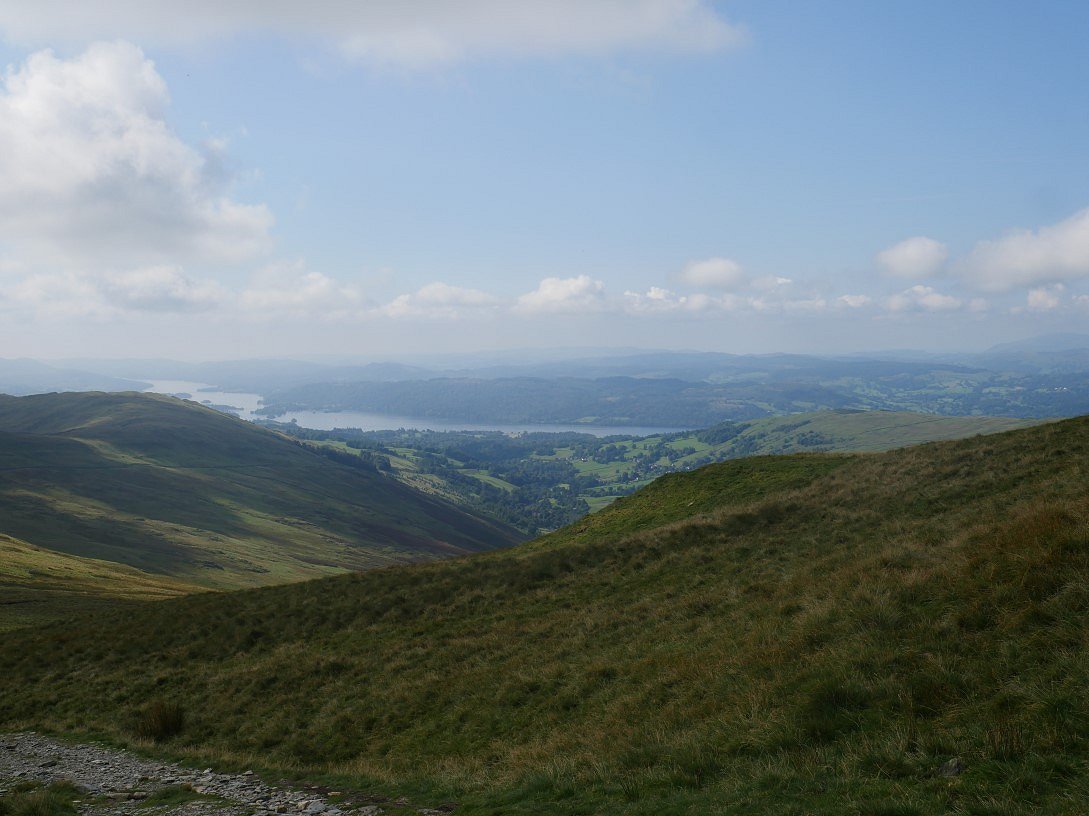 Windermere is quite clear.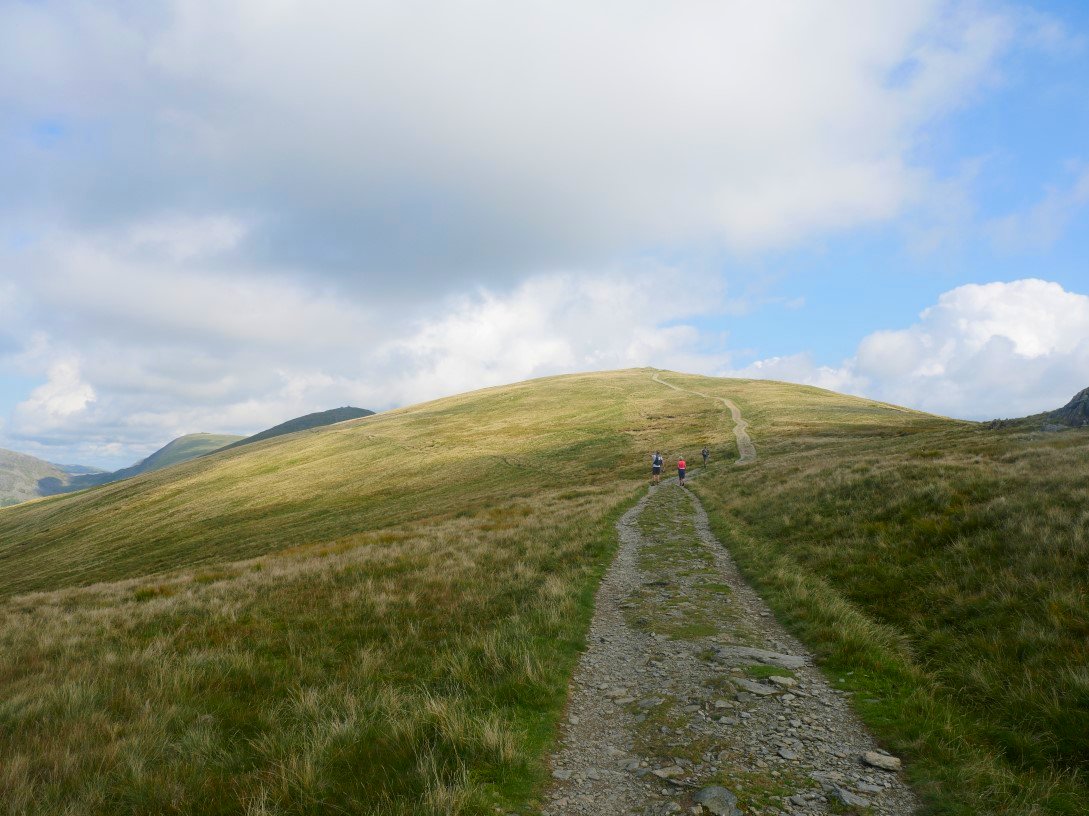 Nearing the top of Yoke. Ill Bell is the dark top behind.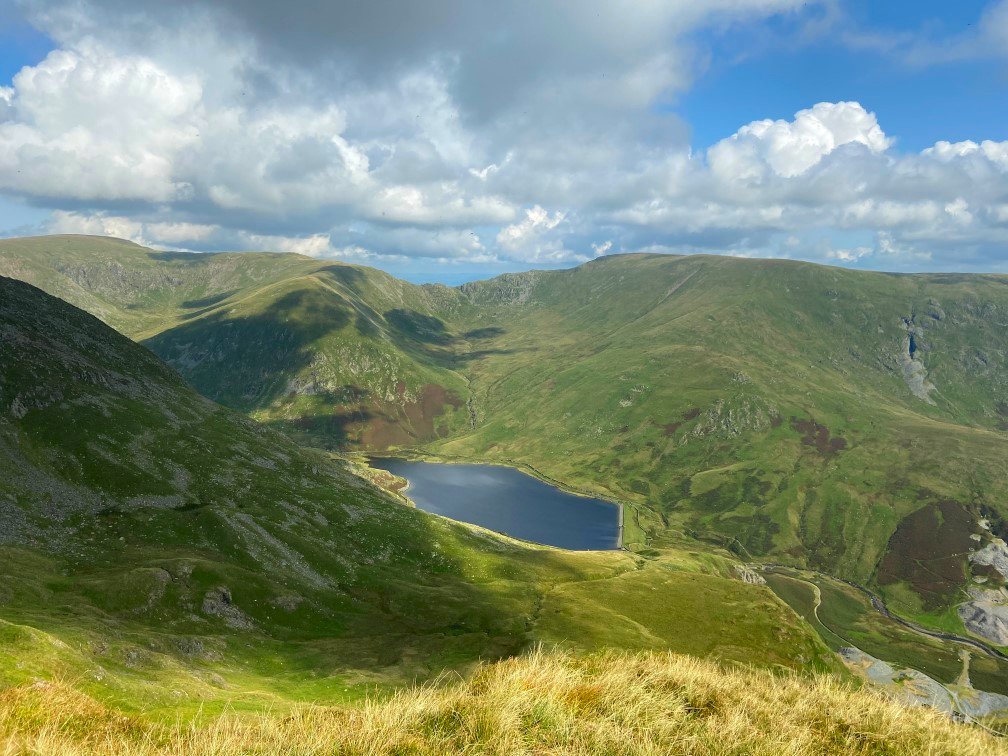 Kentmere res with Nan Bield above. Our path home traverses the hillside high above the reservoir.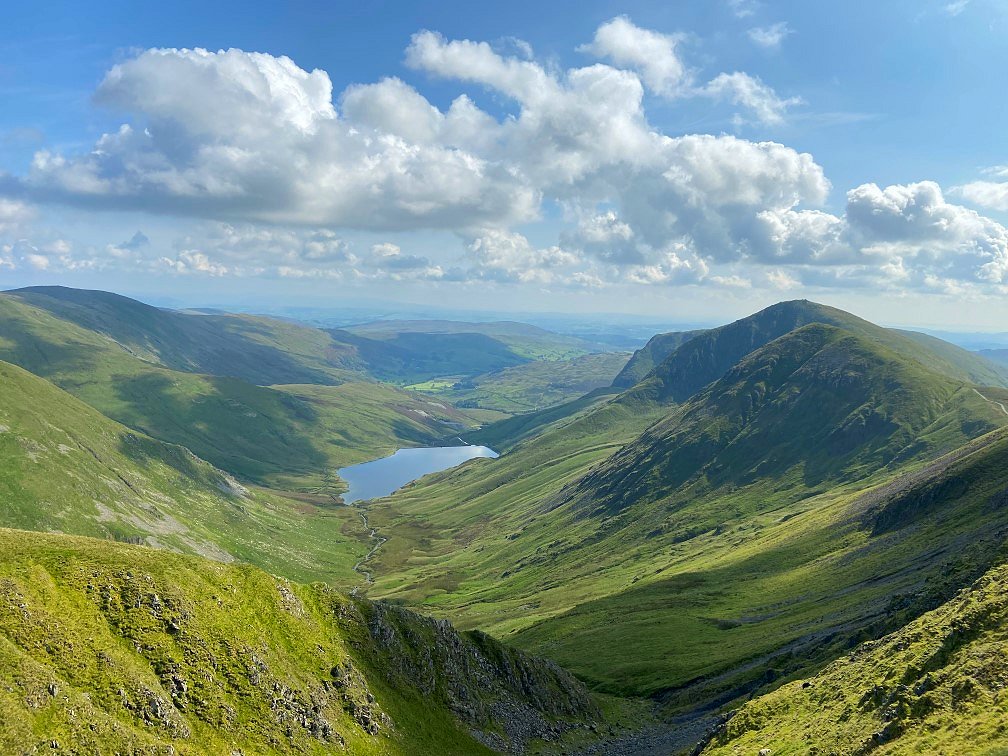 Looking back from our path around the head of the valley.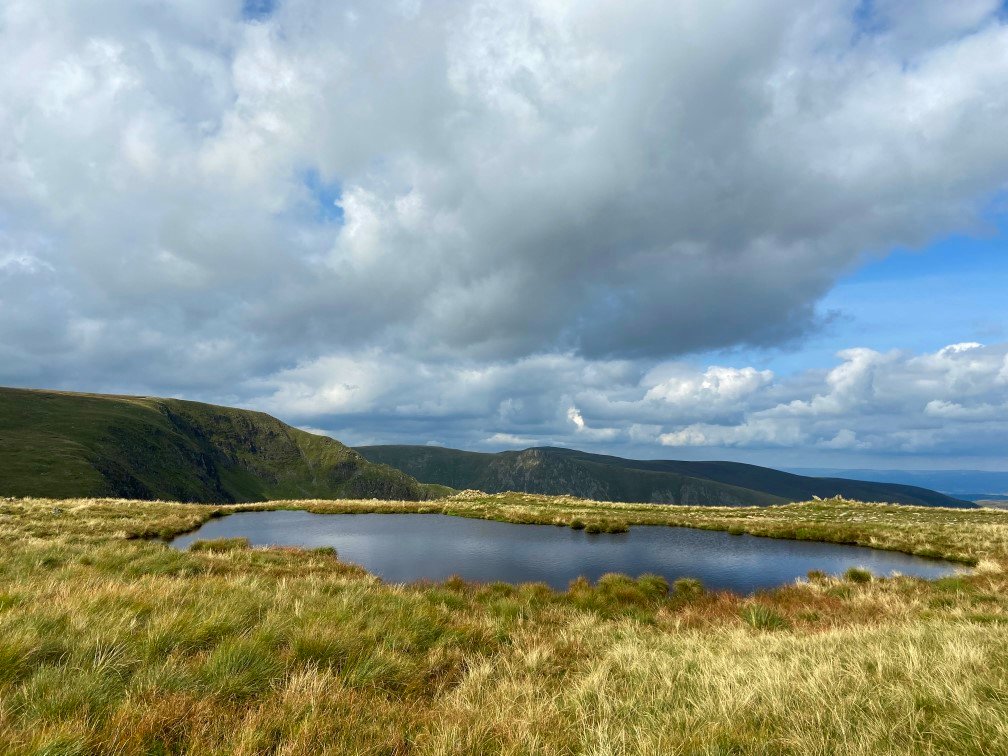 The Rough Crag ridge leading up to High Street and beyond that Kidsty Pike and the fells above Haweswater. Seen from the tarn just before the summit of Mardale Ill Bell.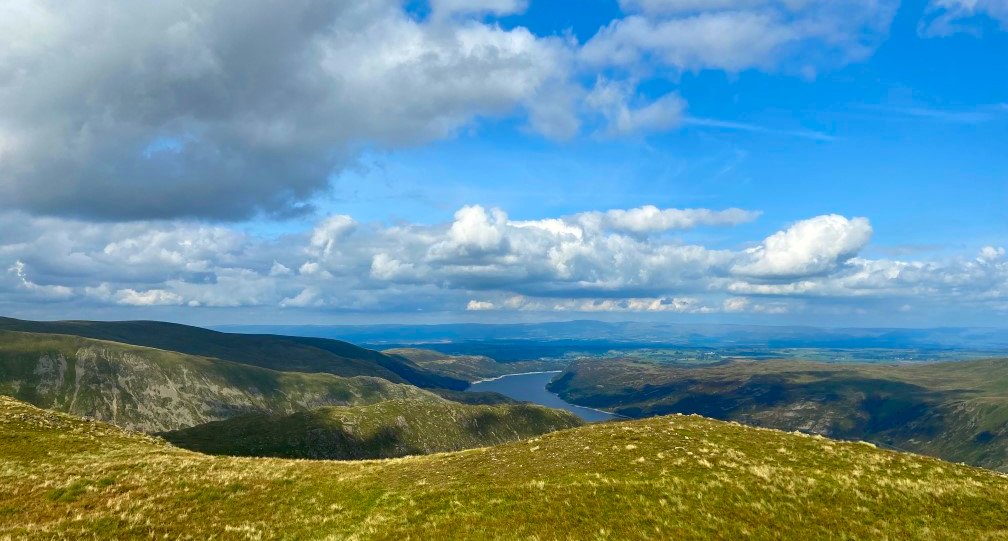 And Haweswater and in the distance the north Pennines from the summit.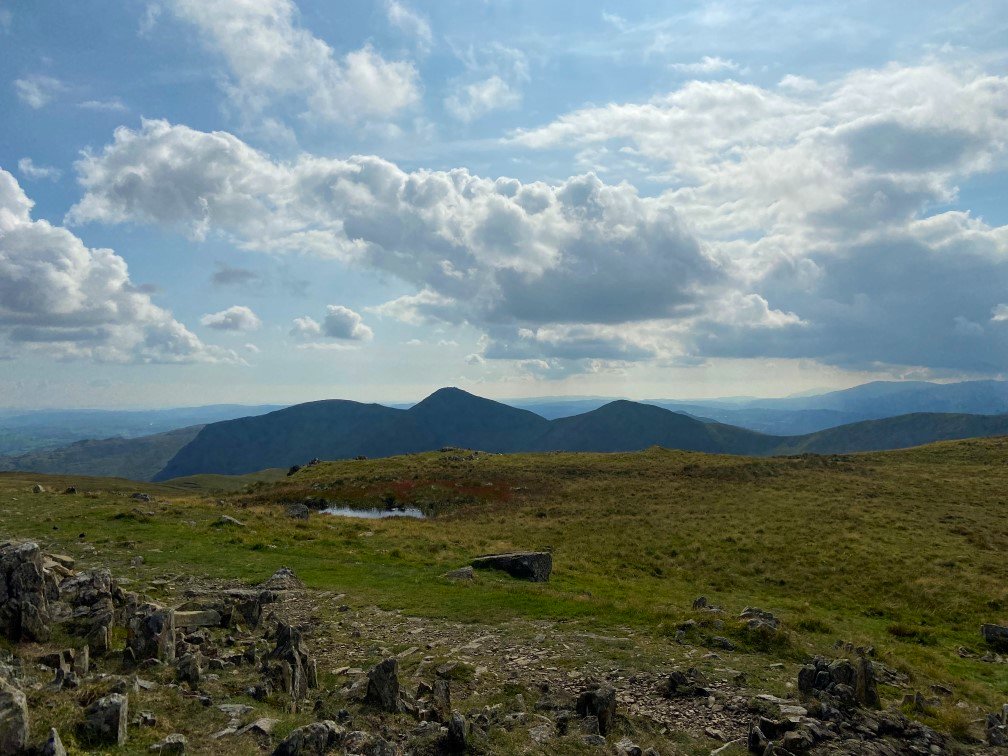 The classic outline of the Ill Bell ridge.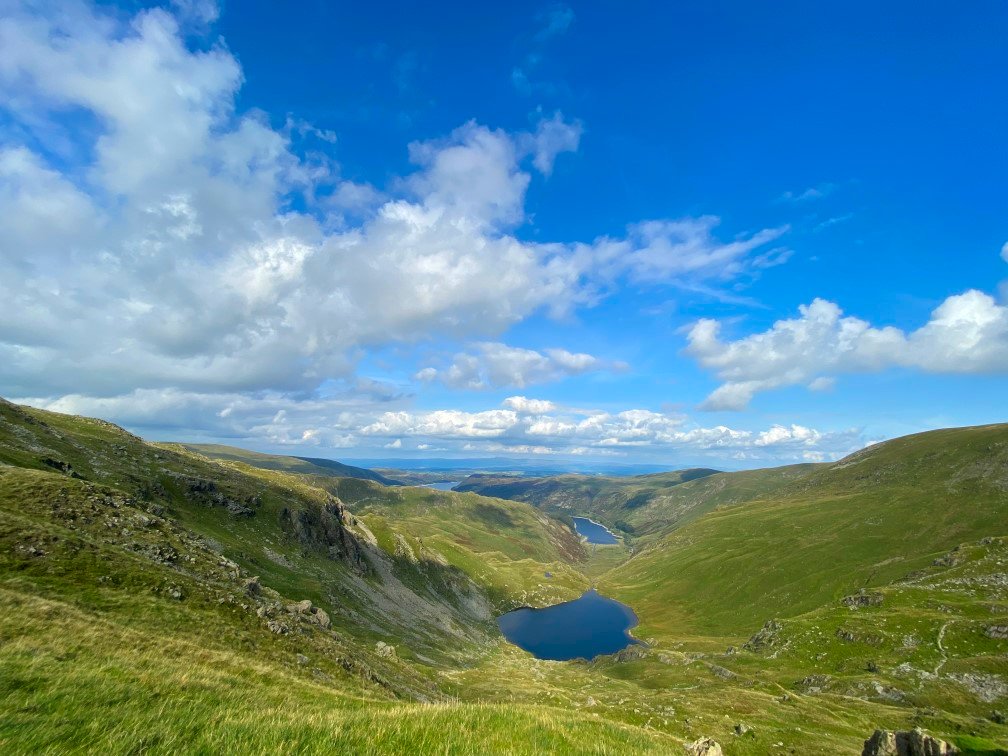 Small Water and Haweswater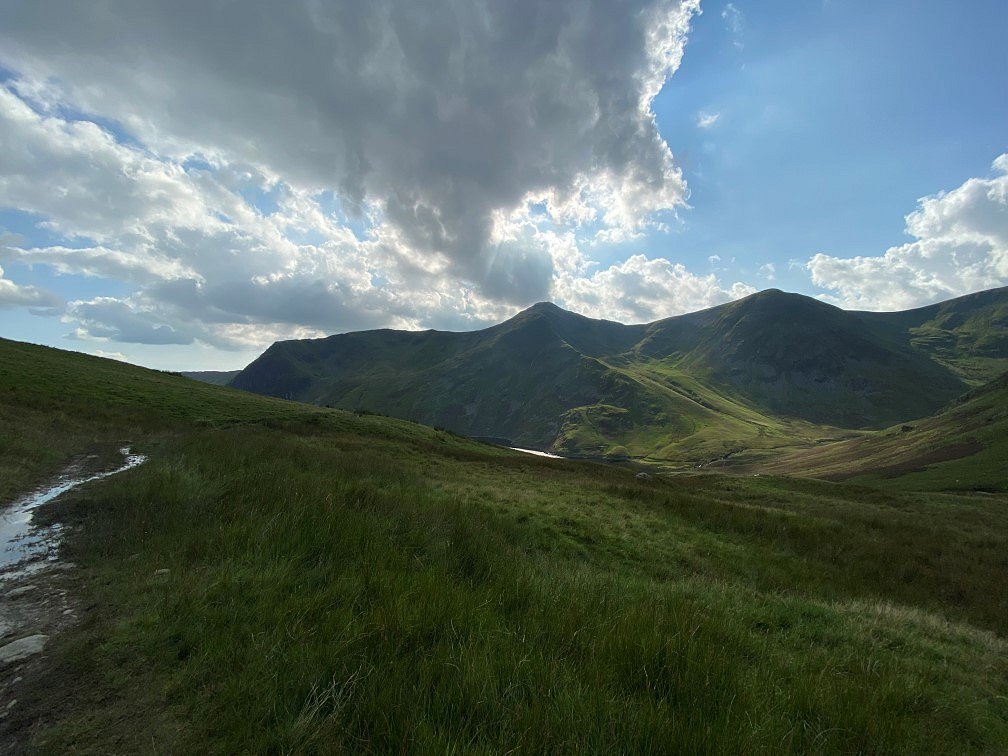 Our first three fells of the day again seen from the path down from Nan Bield.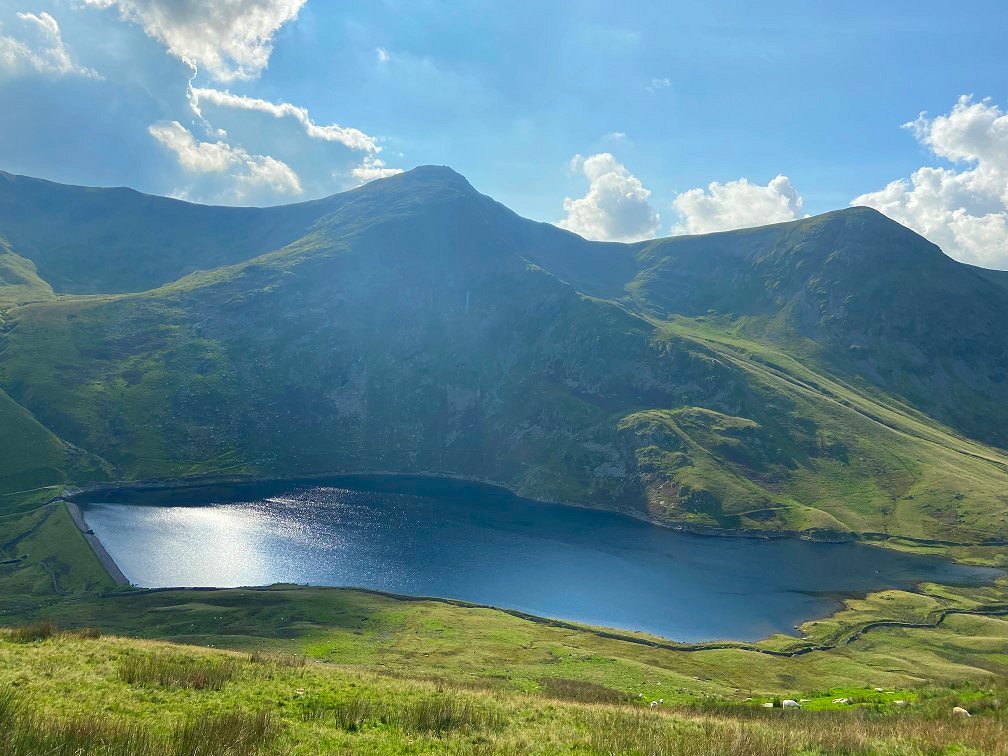 Kentmere Reservoir shines in the afternoon sunshine. Above is the steep but exciting east ridge of Ill Bell.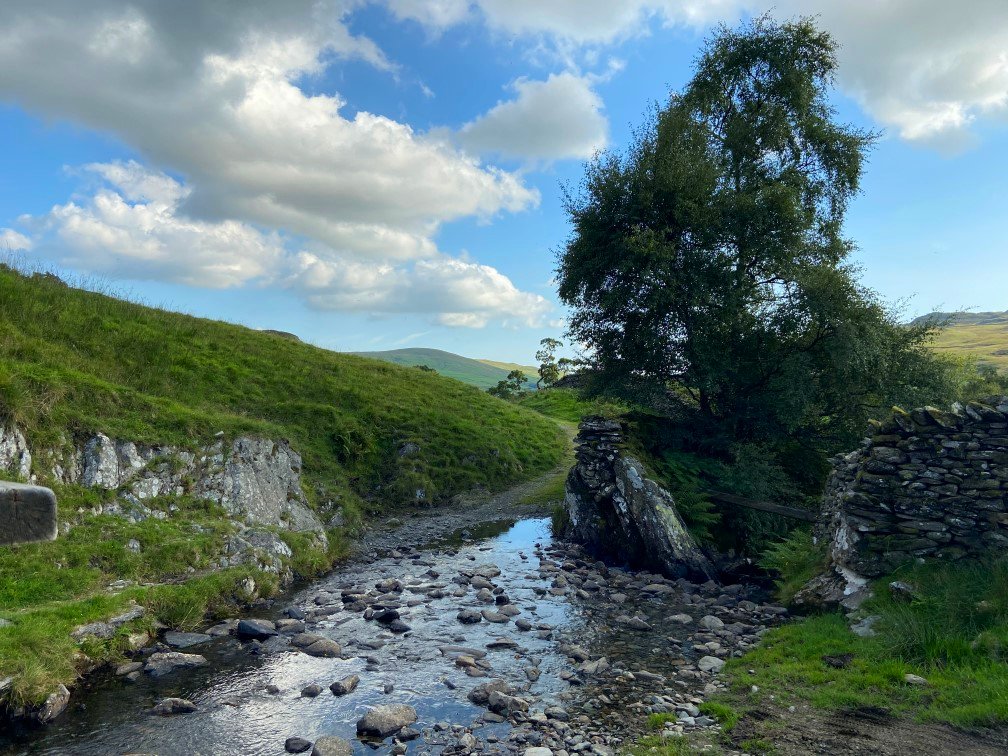 Crossing the ford over Ullstone Gill then following the lane back to the car.
Previous walk - Bank holiday visits to the Lakes - Next walk - Crookdale, Grey Crag and Tarn Crag