WWW.KARLSWALKS.CO.UK
PICTURES AND TRIP REPORTS FROM MY WALKS IN THE ENGLISH LAKE DISTRICT
---
E-mail - karl@karlswalks.co.uk
Great Gable from Honister
29th May 2022
Route. Honister Pass - Grey Knotts - Brandreth - Green Gable - Great Gable - Beck Head - Moses Trod - Old Drumhouse - Honister Pass.( About 6 miles 2600ft ascent )
A classic round this week for David, Sue and I , starting from over a thousand feet ASL this is probably the easiest way to climb Great Gable, although there are still a couple of steep ascents and if you return via Beck Head the descent to there is one to take care on.
The weather was a bit confused, we needed sun cream as the sun was very warm but a jacket because the breeze was very cold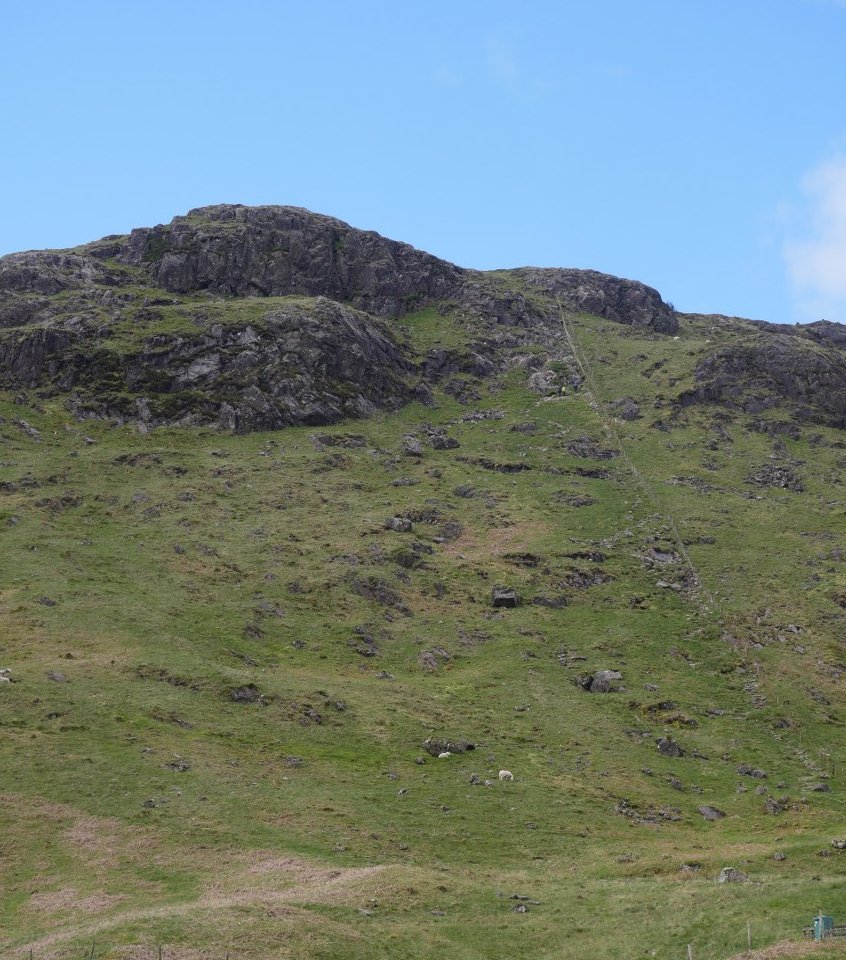 The first steep climb is straight from the car park. It's not as bad as it looks though , the very steep section doesn't last long.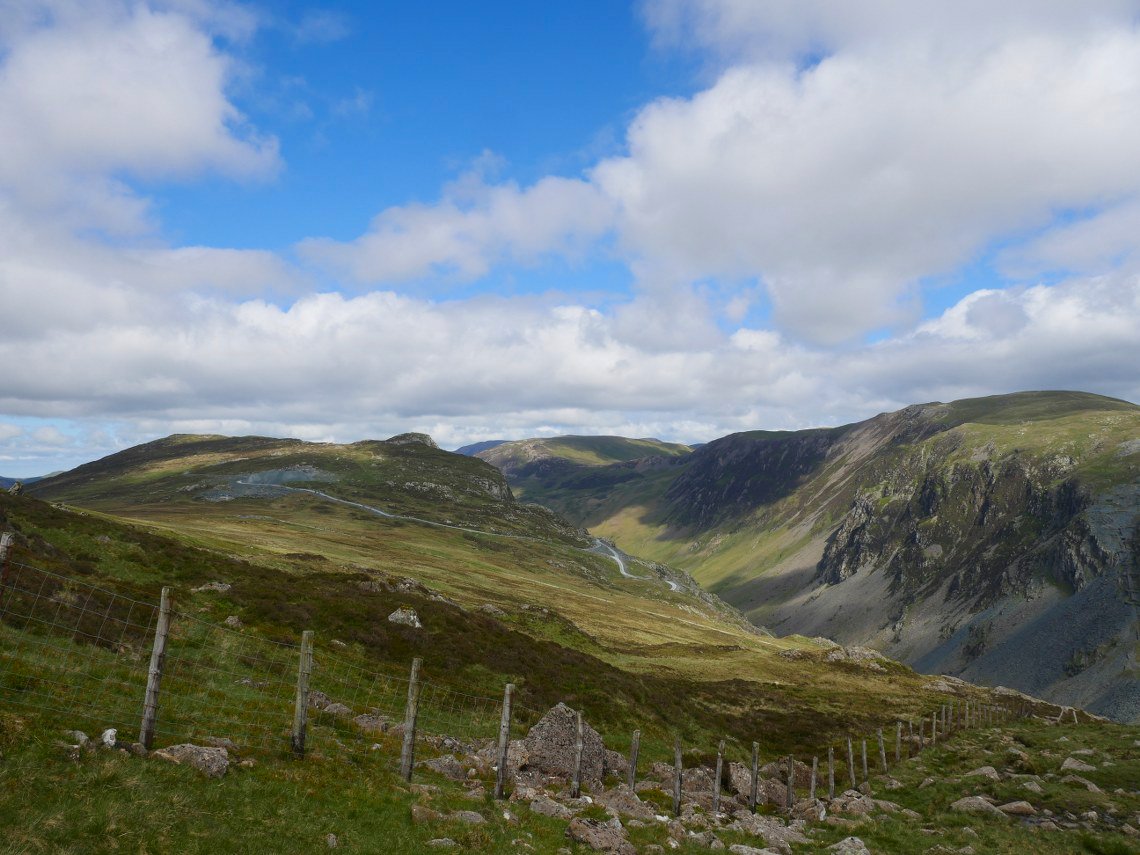 The slope eases and you get a view across to Fleetwith Pike then over the pass to Dale Head and Robinson.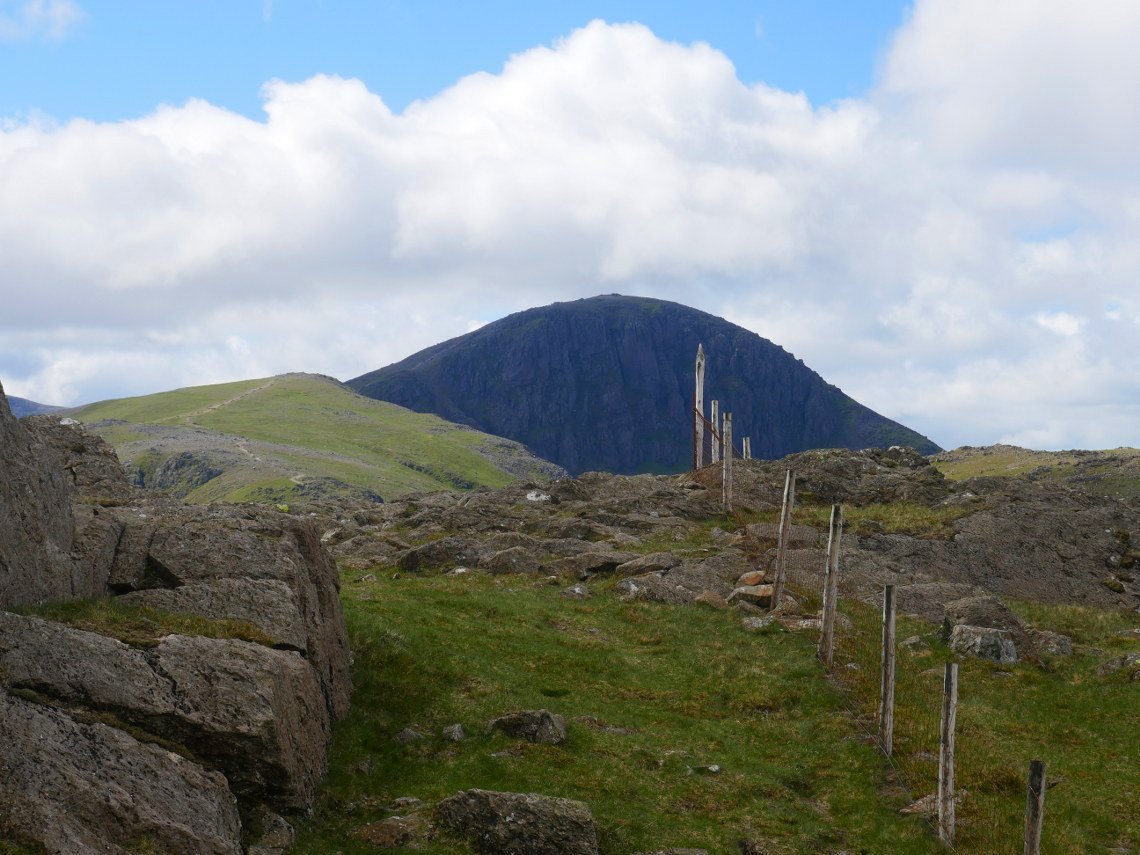 Great Gable looming up behind Green Gable.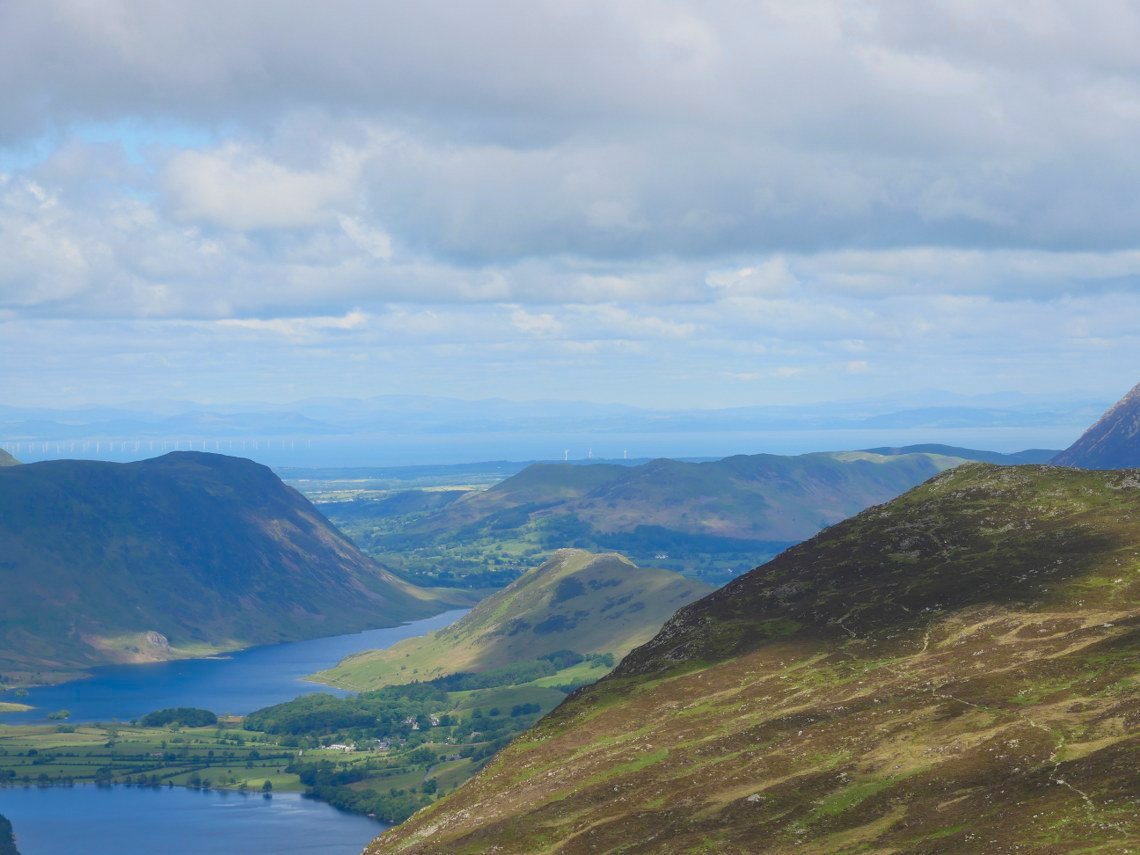 Although not that clear through the camera the views to the Scottish hills were extensive. The far end of Buttermere, Crummock Water, Mellbreak and Rannerdale Knotts below.
Ennerdale, flanked on the left by Pillar and on the right by the High Stile fells.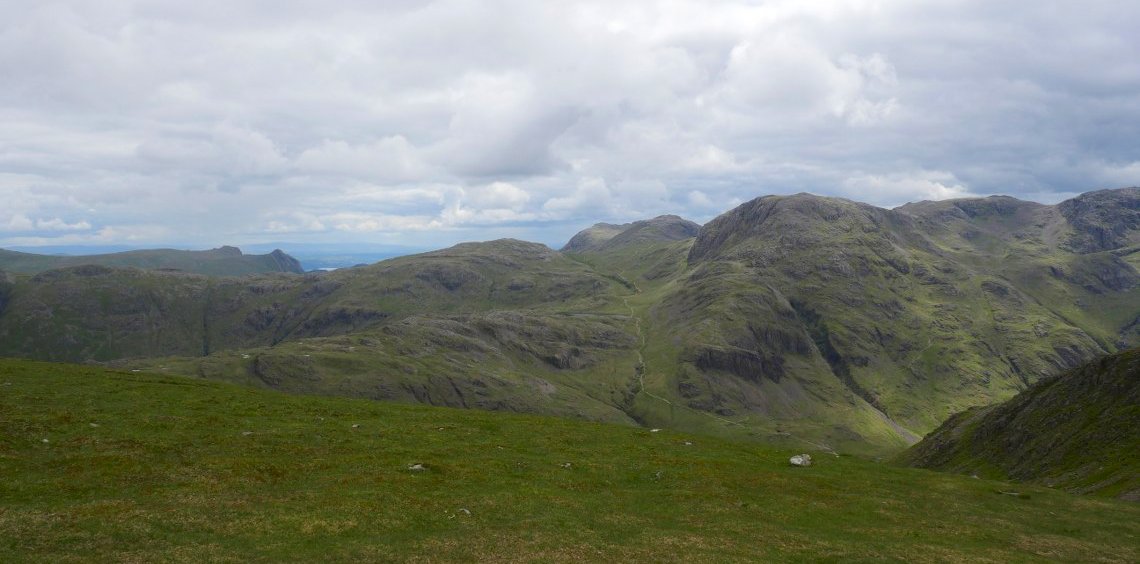 Looking to the east. Great End in the foreground then Esk Pike and Bowfell with the Langdale Pikes in the distance on the left.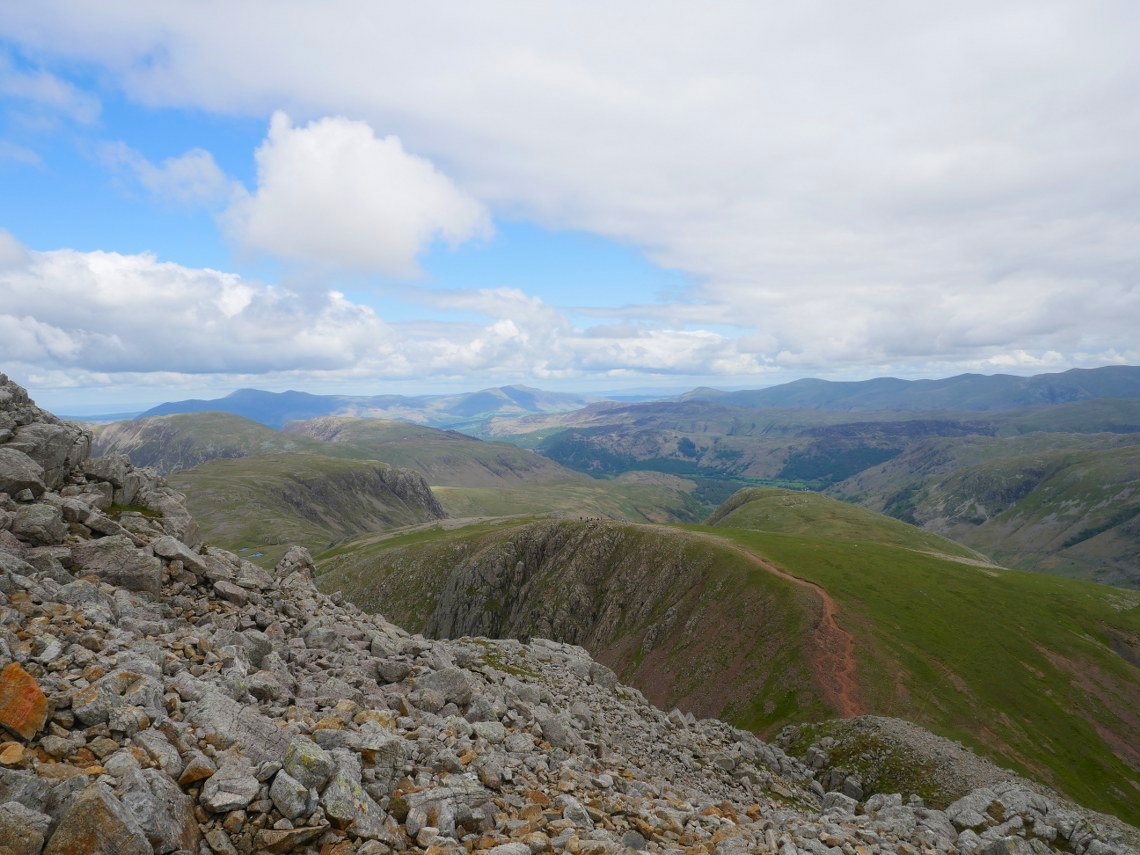 After coming over Green Gable and Windy Gap we are now on the rocky climb to Great Gable.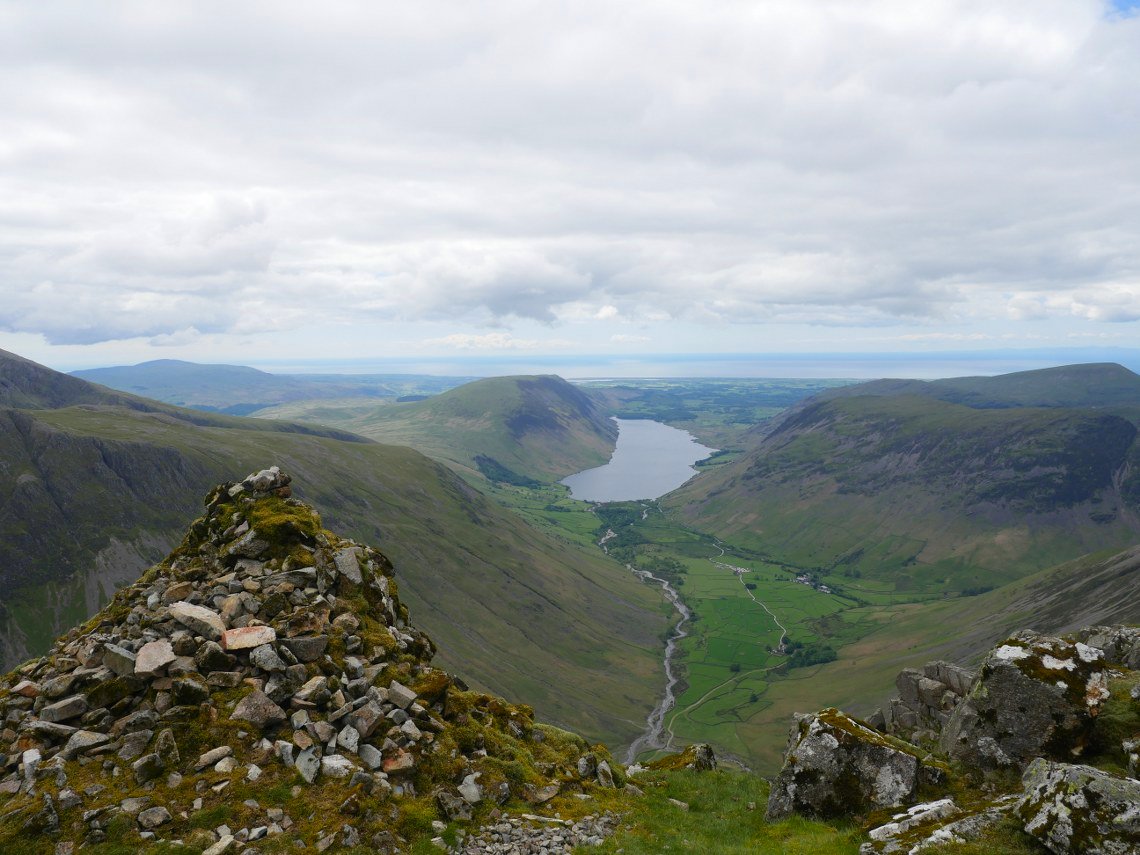 The summit of Gable was quite crowded so we made our way to the virtually deserted Westmorland cairn for probably one of the nicest views in Lakeland.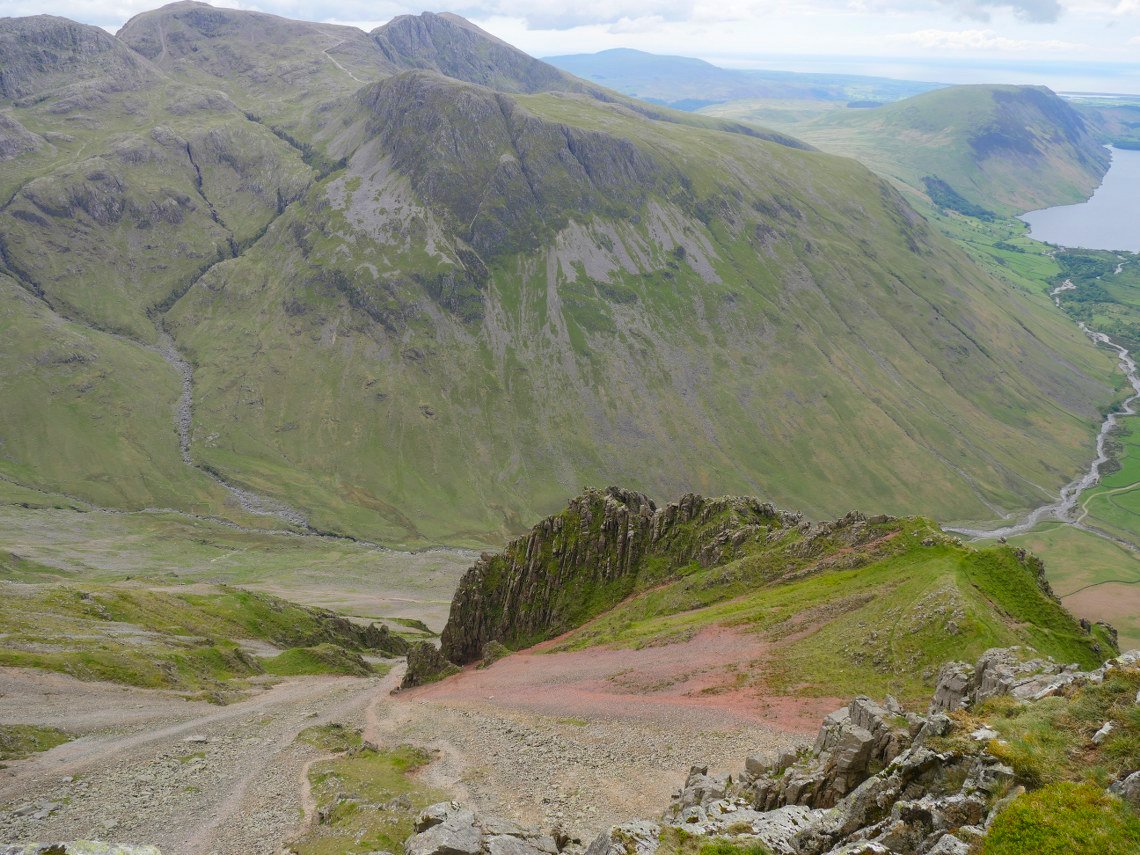 Standing right on the edge the view down to the Great Napes is certainly one of the scariest !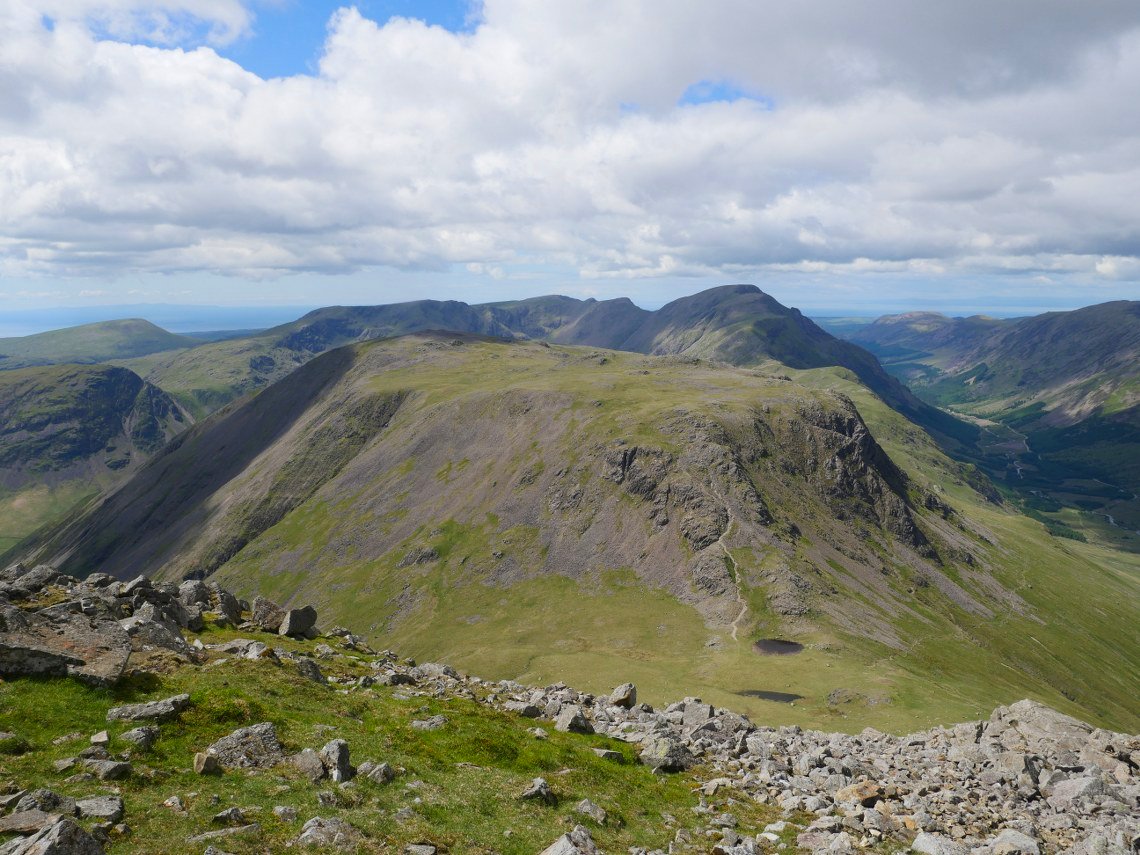 We made our way back along Great Gable to find the path down to Beck Head seen below with Kirk fell above.
.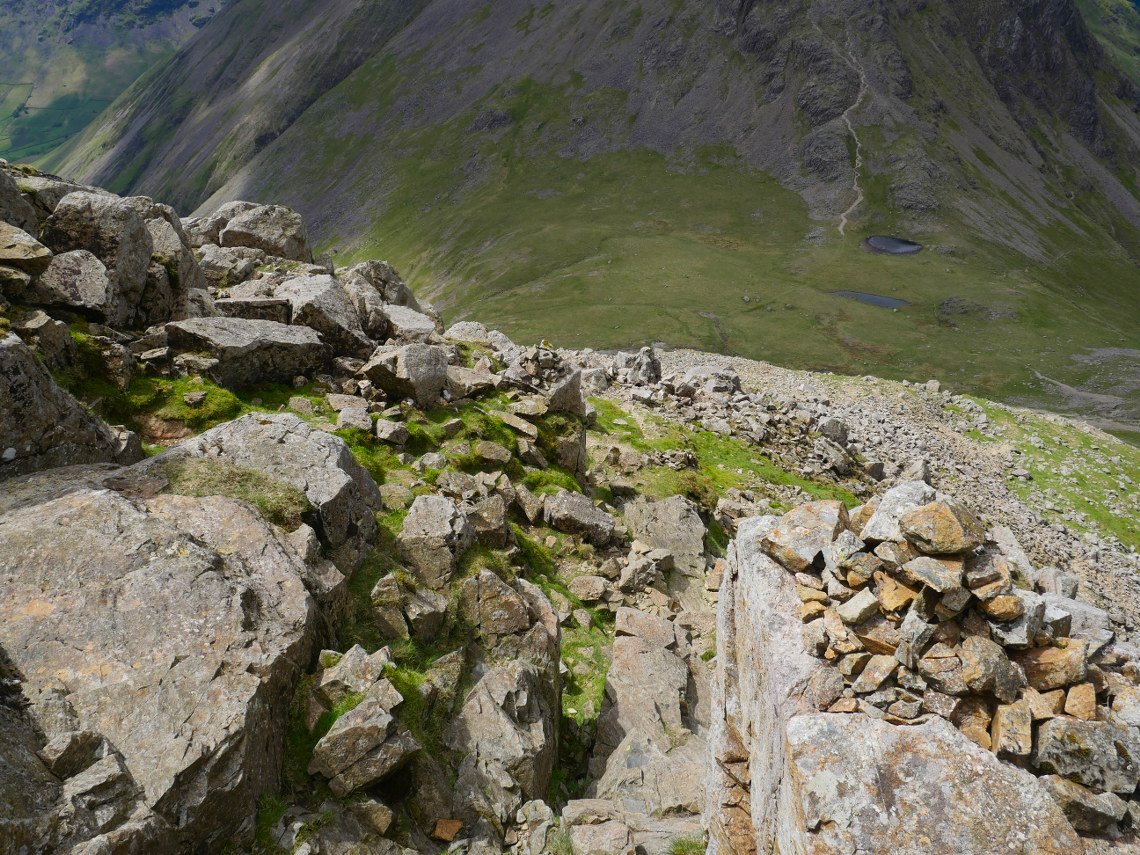 As mentioned this way down takes a bit of care and a lot of watching where you're putting your feet..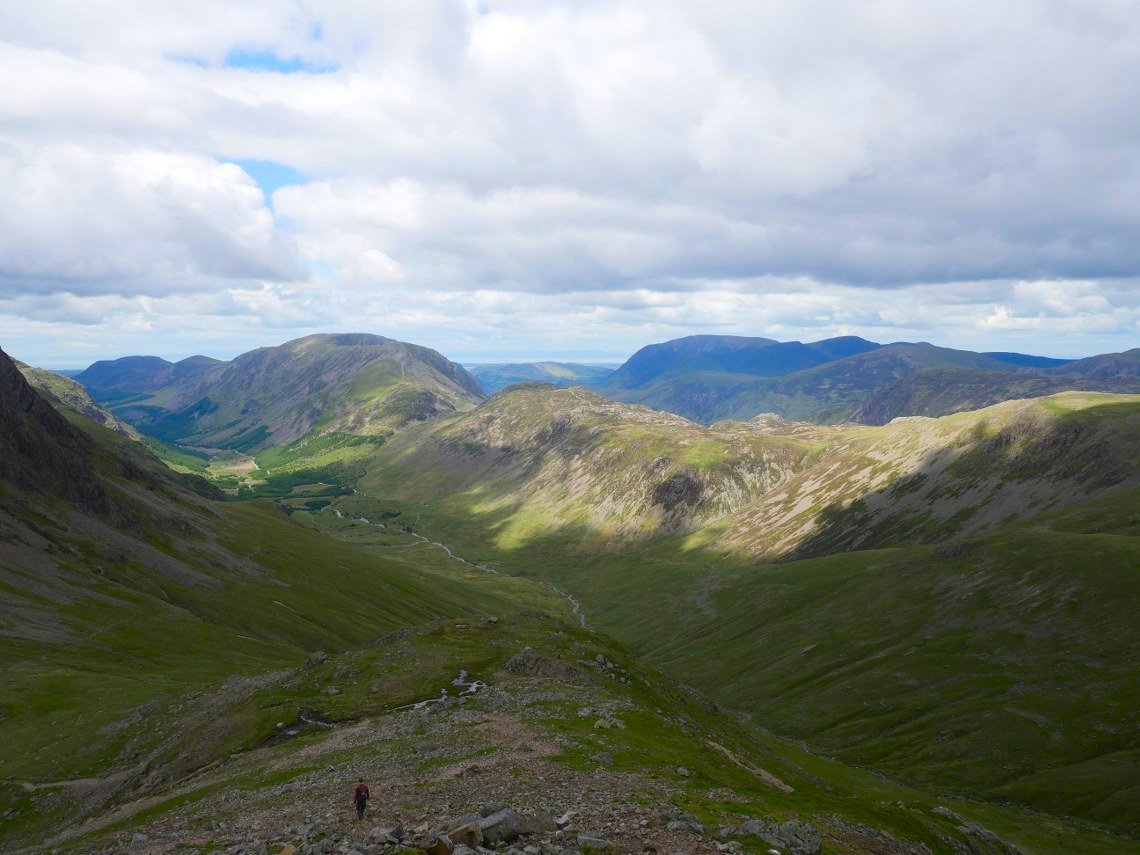 Nearly down now with a grand view over Ennerdale and Haystacks to Grasmoor in the distance.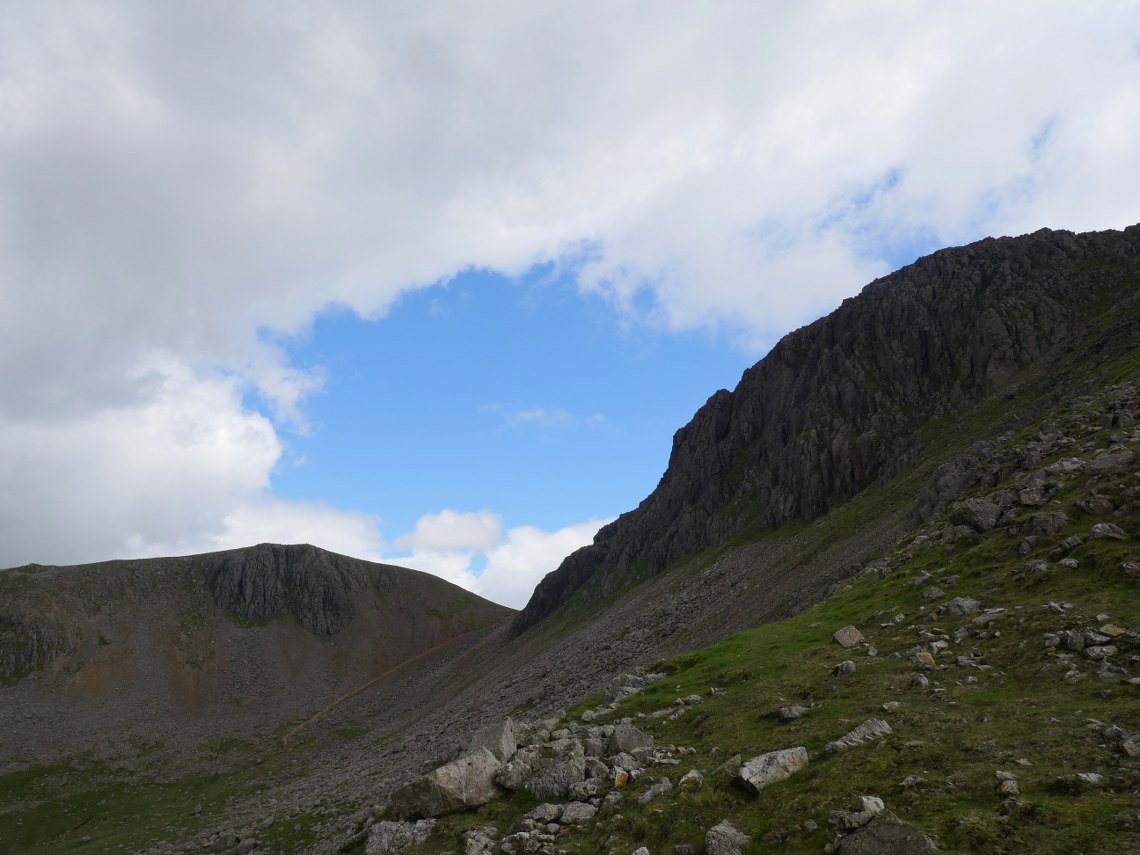 Green Gable showing it's rough side. The path down from Windy Gap quite clear under the crags.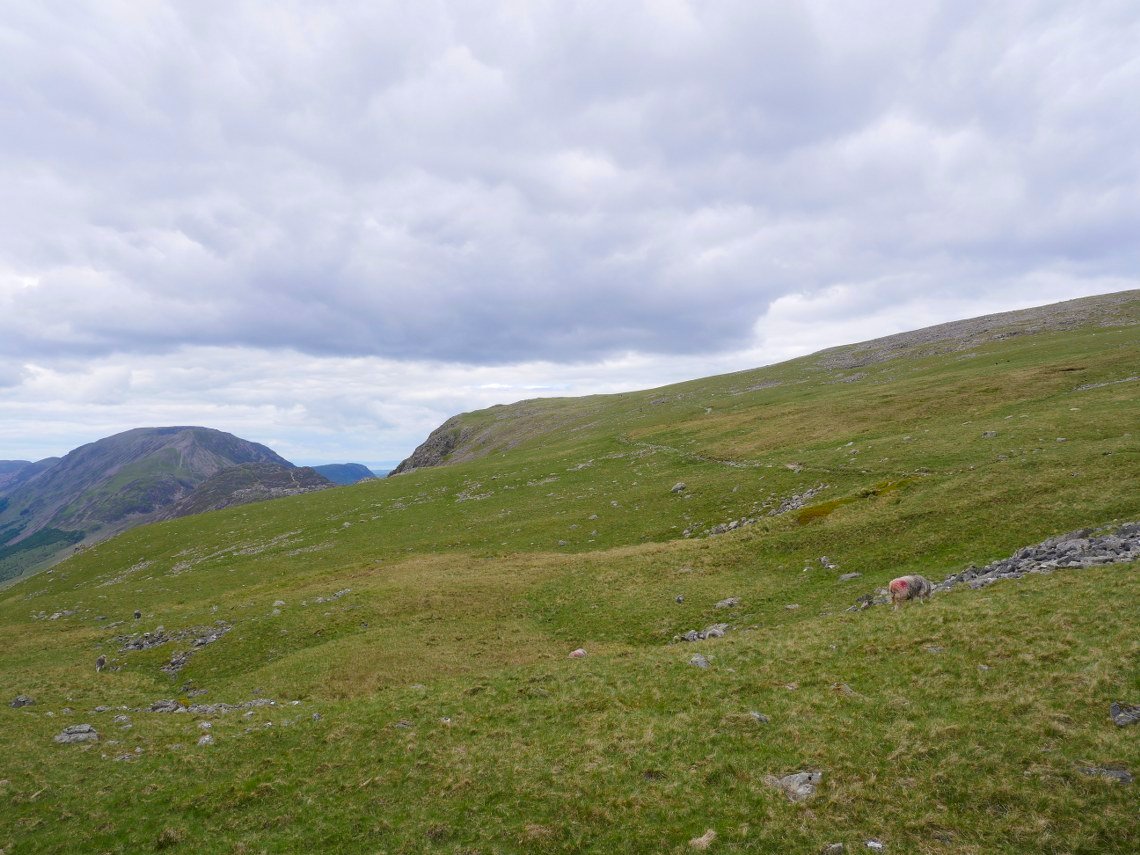 Our path cant be described as rough, it gently winds it way along the fell as it ascends to the high point in the distance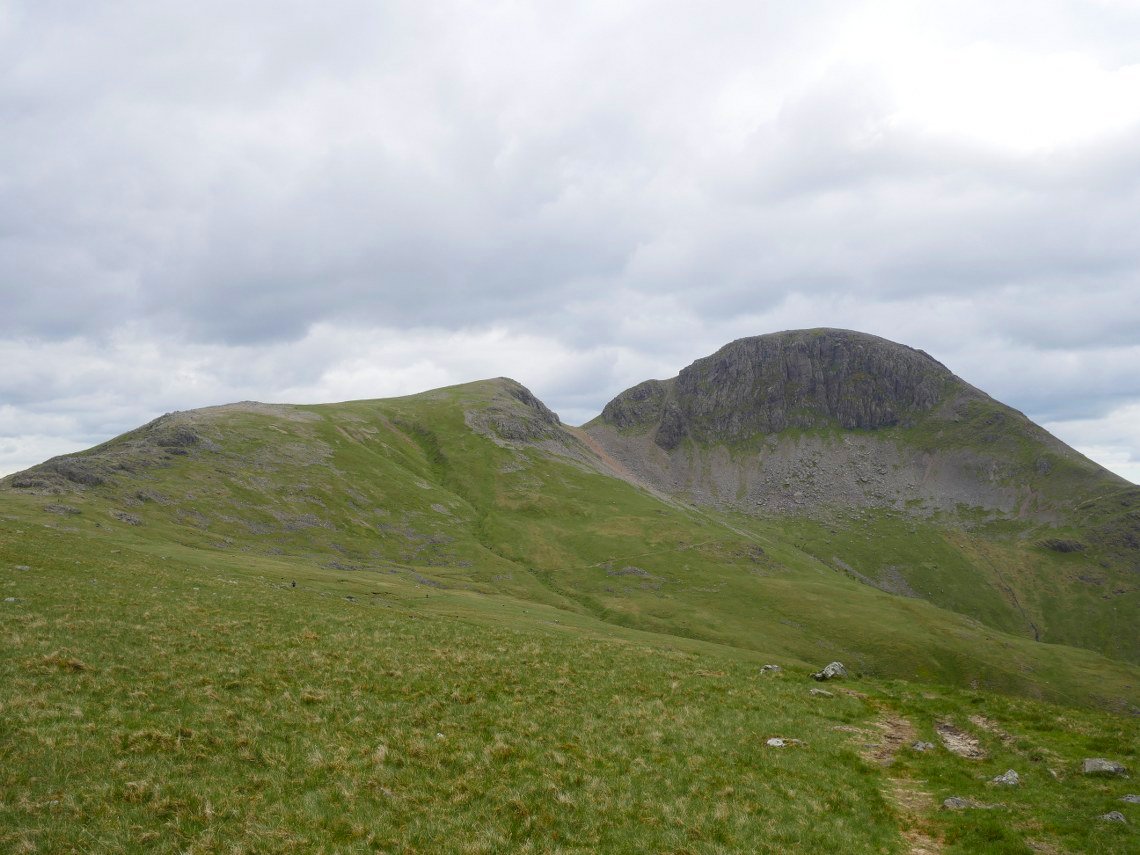 With a great view of both Gables ( if you turn around )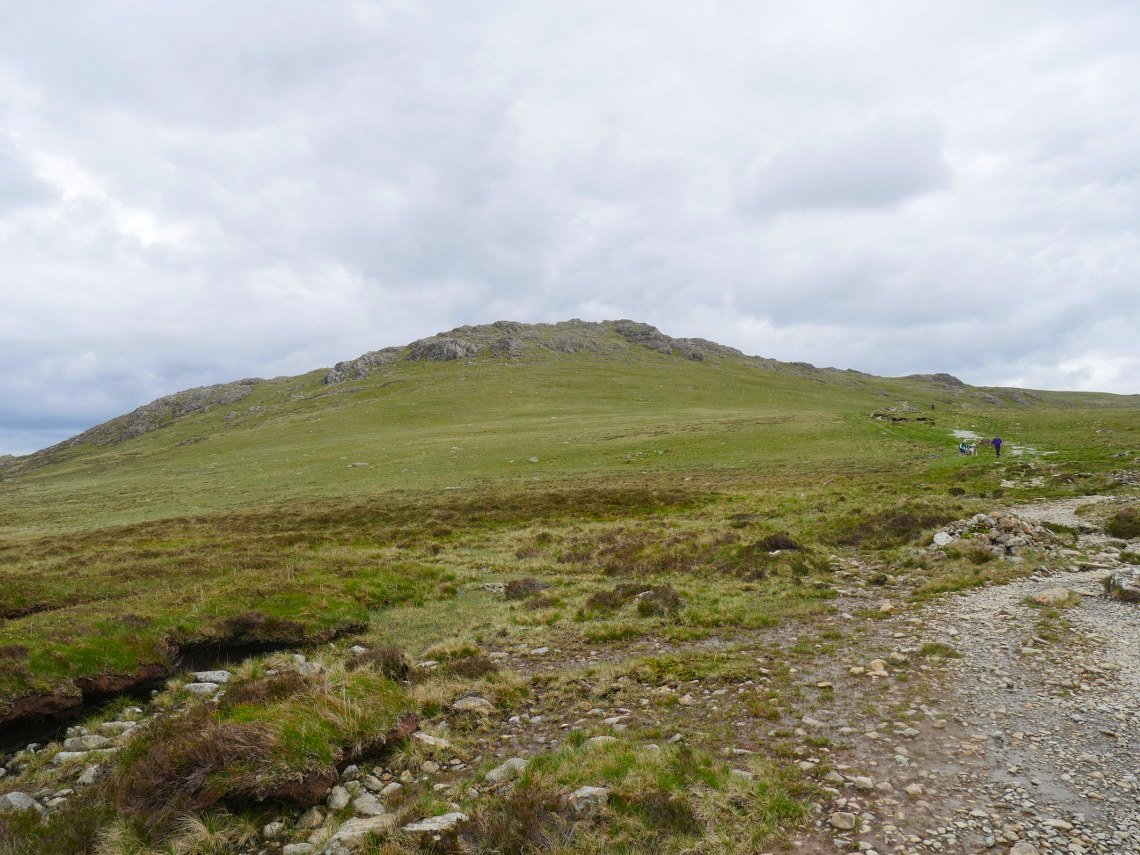 We pass below Grey Knotts.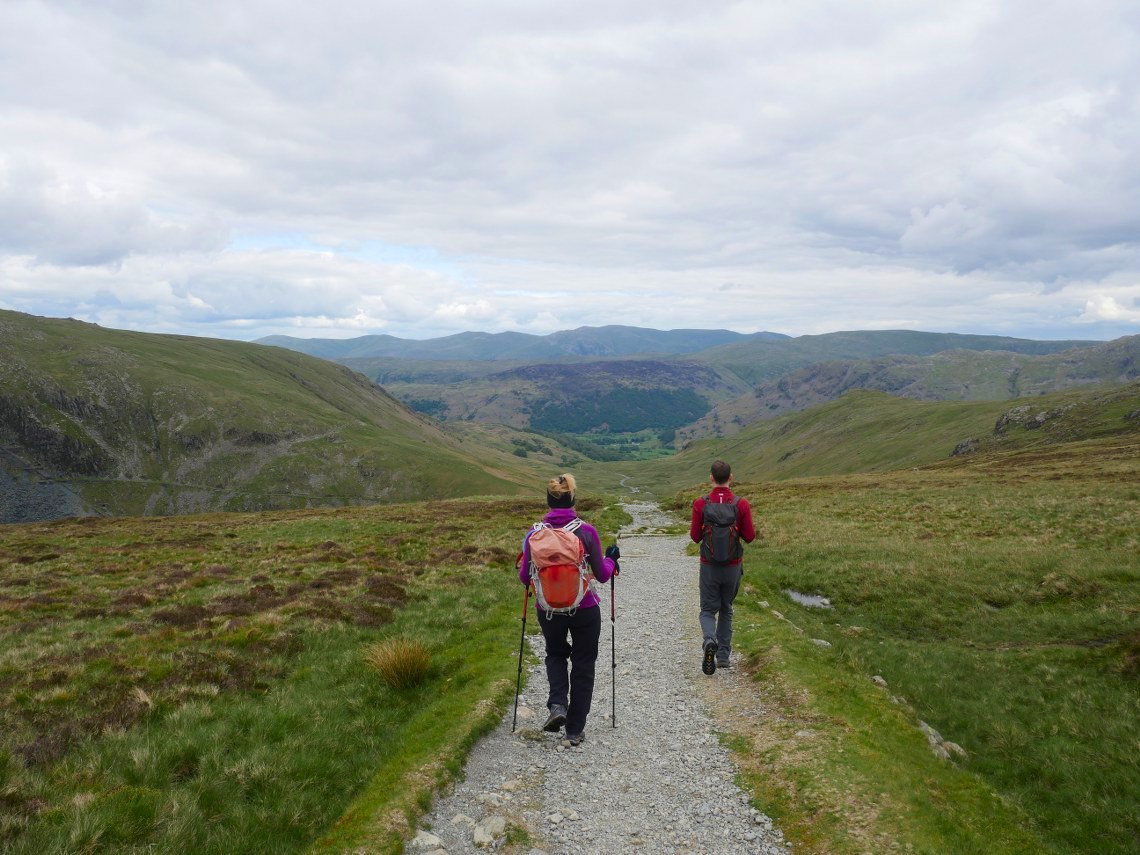 And turn right at the old Drum House to follow the incline to Honister.
Previous walk - Skiddaw by Ullock Pike - Next walk - Coniston to Cold Pike then Langdale to Allen Crags and Esk Pike