WWW.KARLSWALKS.CO.UK
PICTURES AND TRIP REPORTS FROM MY WALKS IN THE ENGLISH LAKE DISTRICT
---
Ravenglass to Keswick day two
18th September 2020
Route Middle Fell - Haycock - Steeple - Scoat Fell - Black crag - Pillar - Black Sail Pass - Kirk Fell - Beck Had - Great Gable - Windy Gap - Green Gable - Brandreth - Grey Knotts ( about 9.5 miles 5000 ft ascent )
Today was the crux of my walk taking me over some of England's highest ground and I was excited at the prospect of climbing Pillar, Kirk Fell and Great Gable in one day which I've never done before. ( Of course I had a few other mountains to cross as well )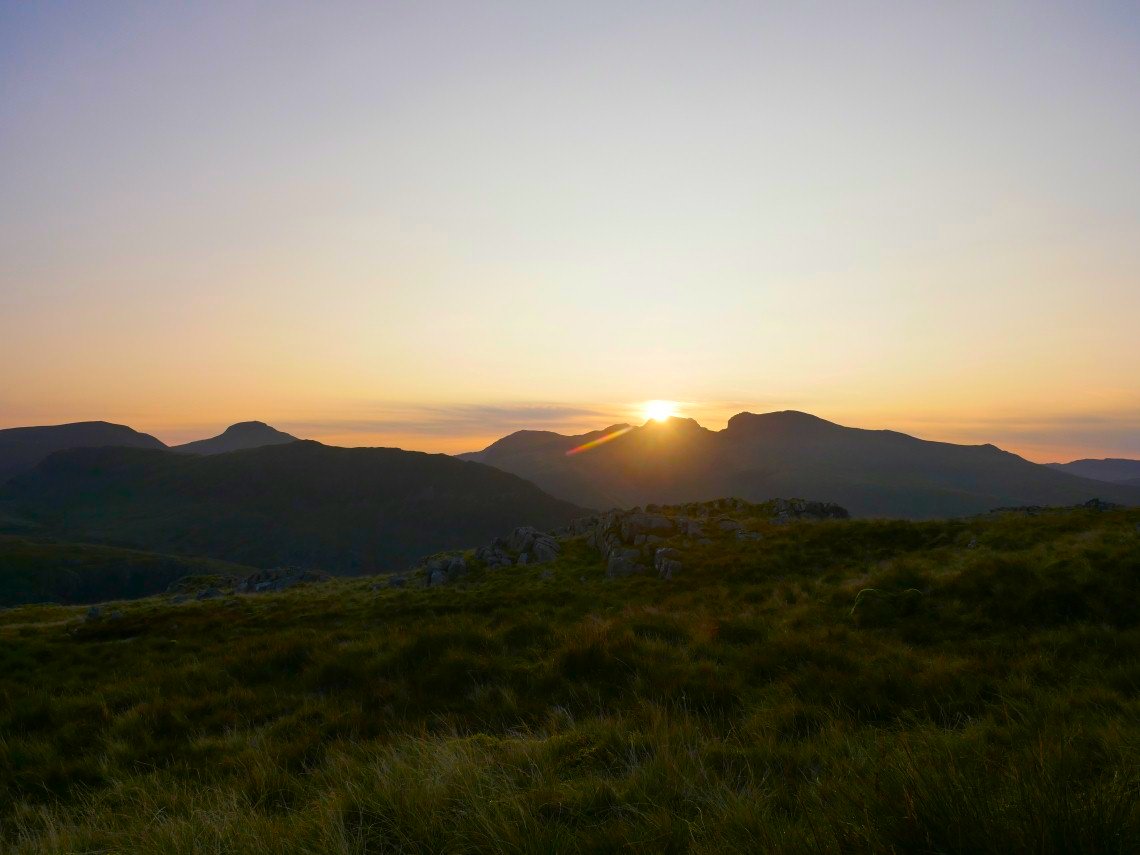 After a very warm and comfortable night I watched the sunrise over Scafell Pike as I had my breakfast.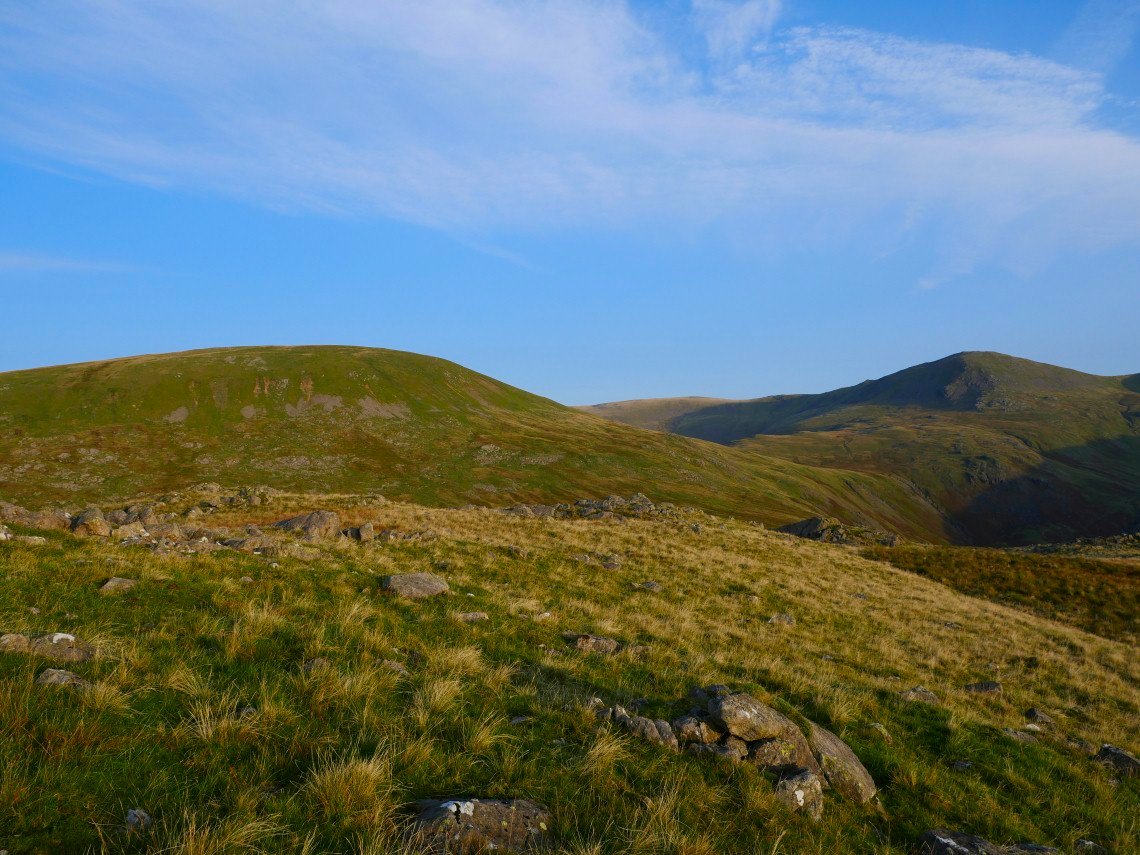 Looking back to Seatallen and my onward route to Haycock.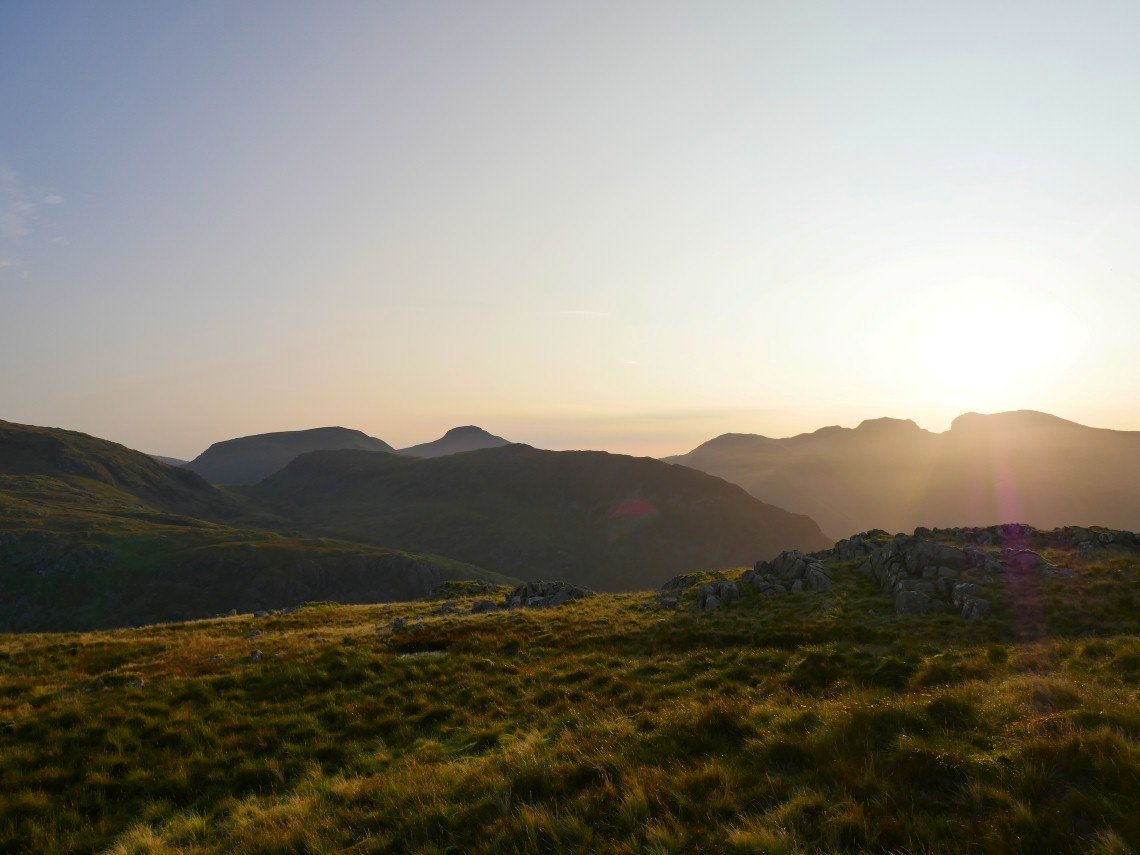 Leaving Middle fell I got a view of Kirk Fell and Great Gable over Yewbarrow.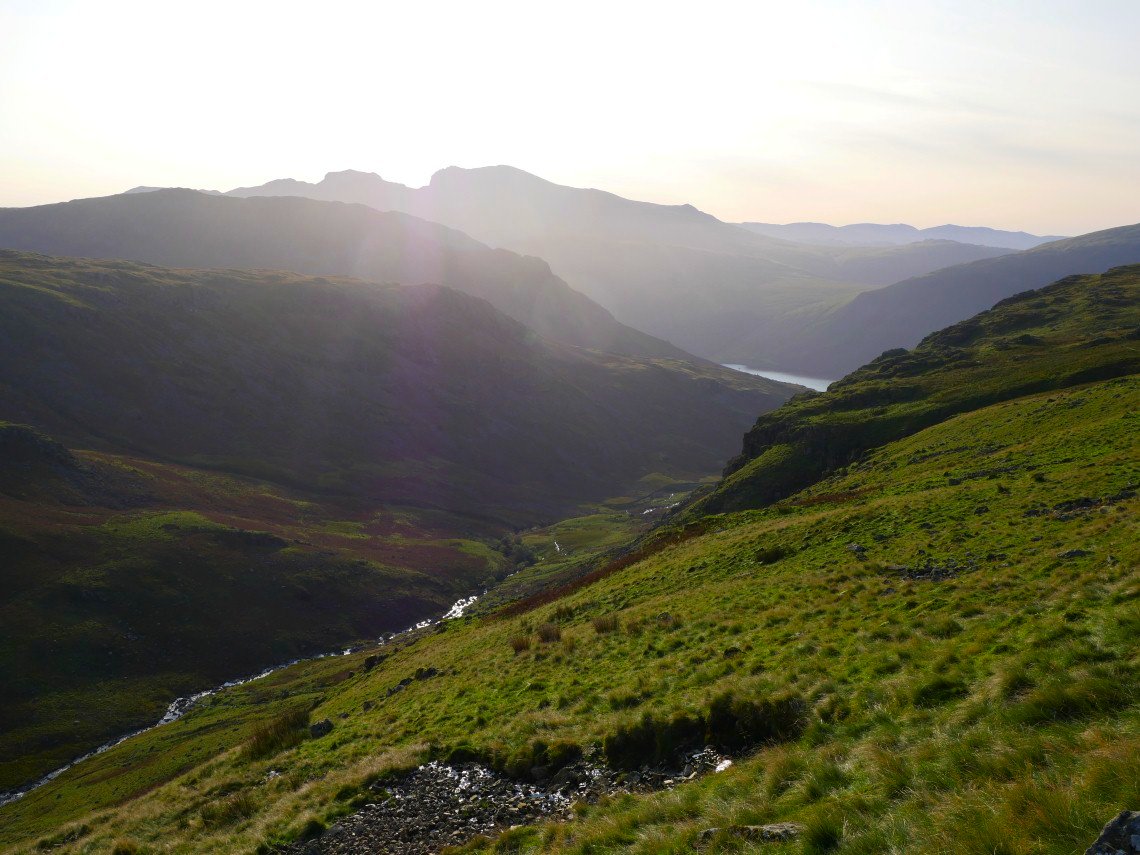 Nether Beck down below seen from the path that skirts the Pots of Ashness.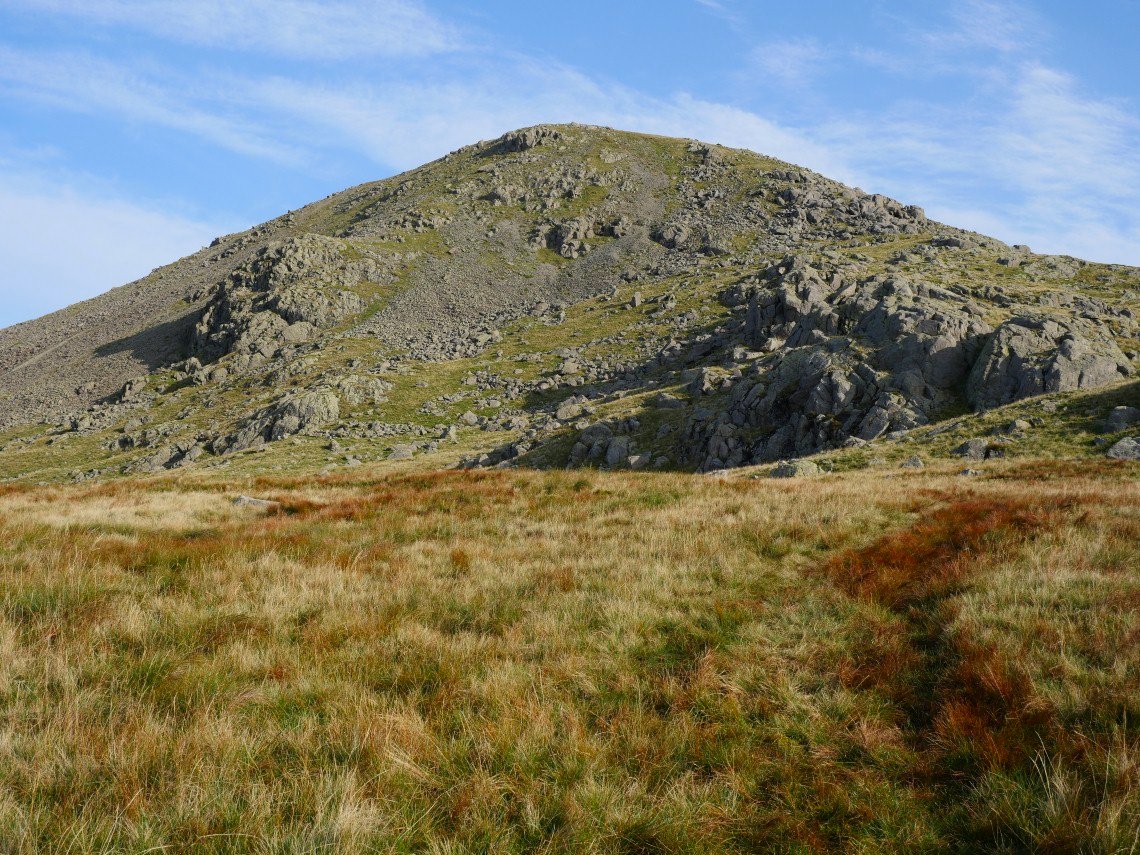 When I climbed Haycock from here before I used the route which is hidden around the left hand side in this picture but today I thought I'd try the more direct route straight up the front which was hard work but good fun.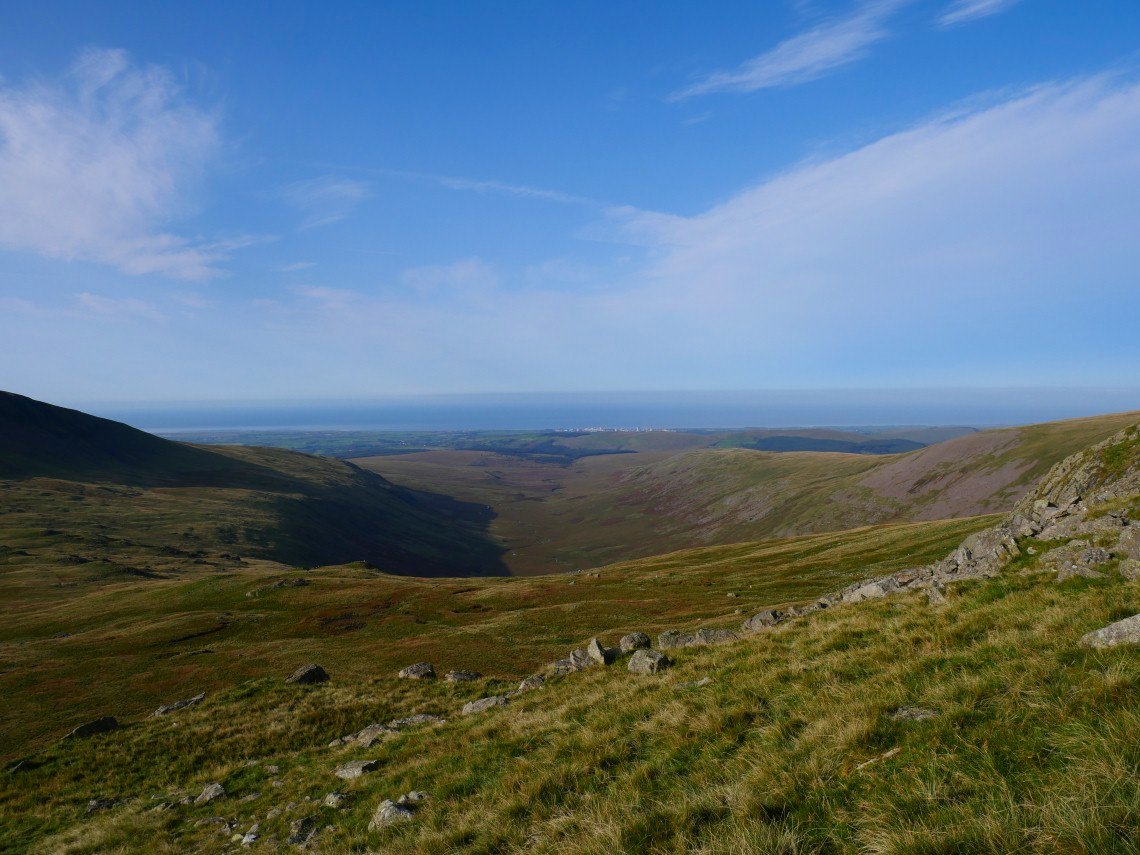 Looking down to Blengdale and the coast.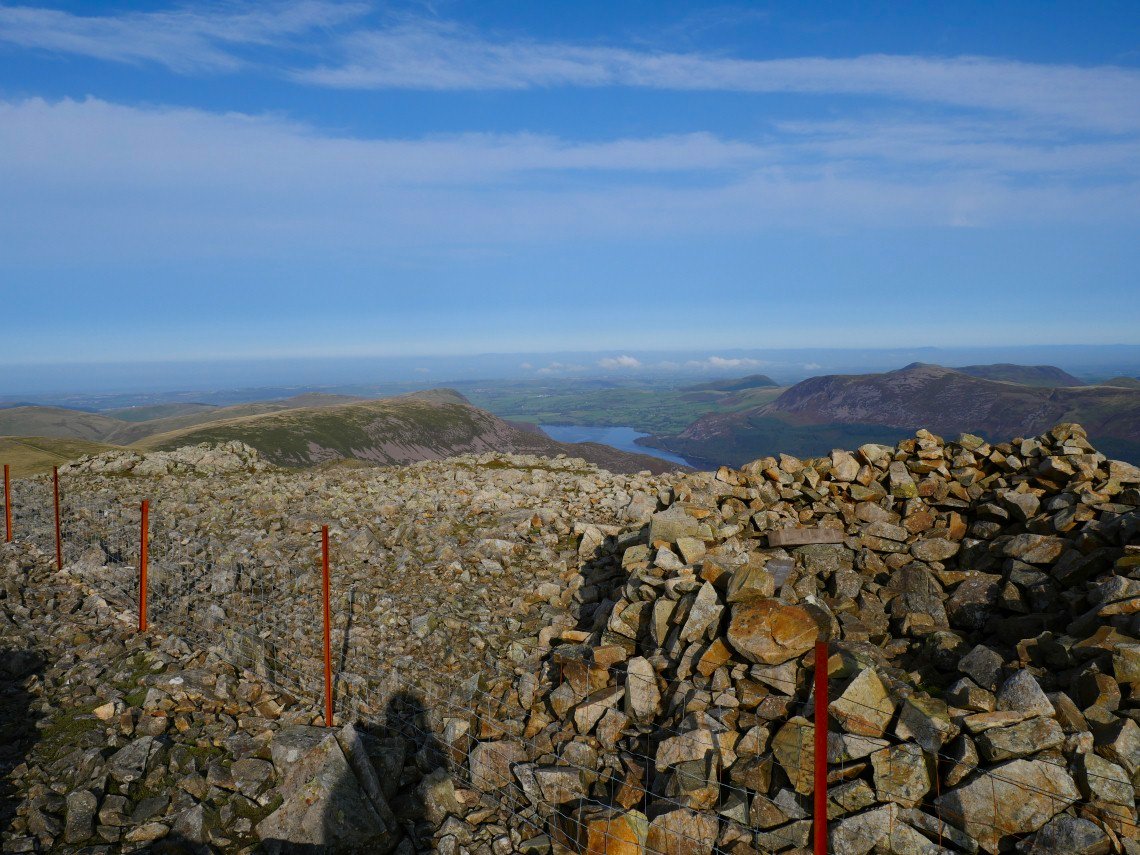 After quite a tough climb I'm on Haycock and looking over to Ennerdale.
.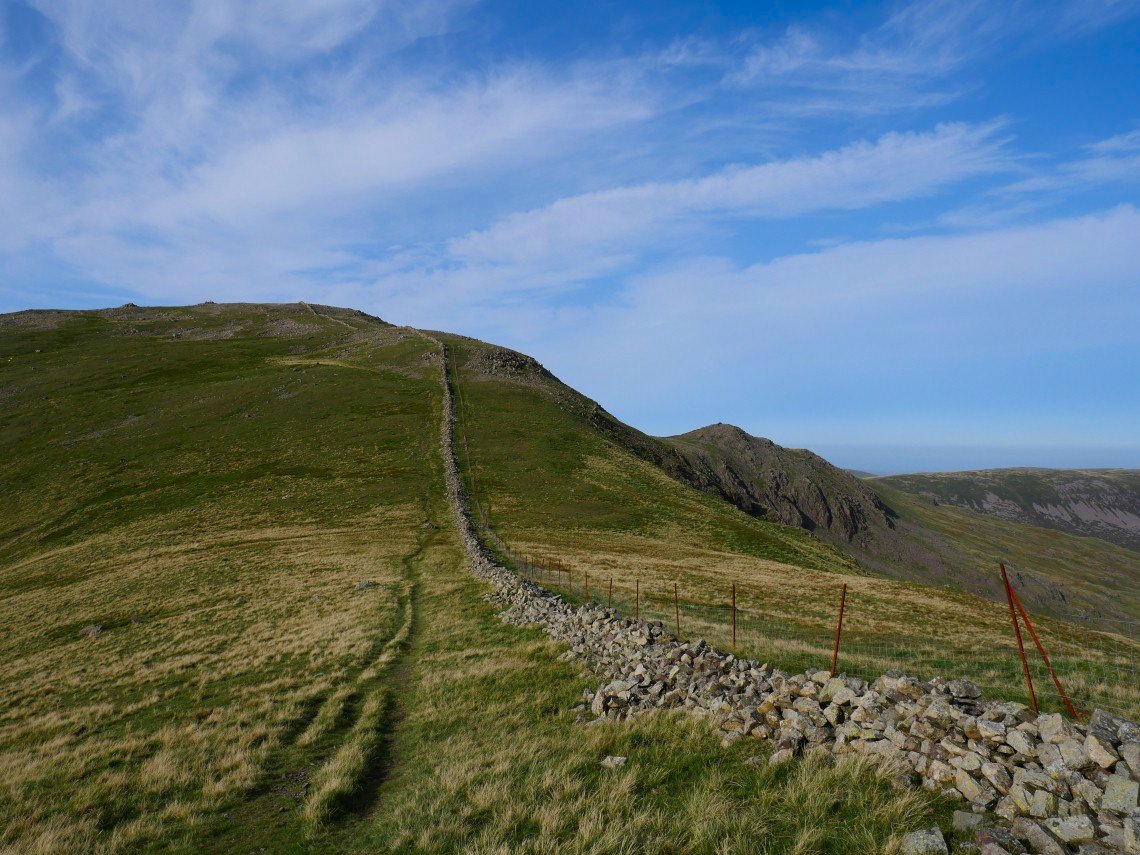 Haycock and Little Gowder Crag seen from the depression between Haycock and Scoat Fell.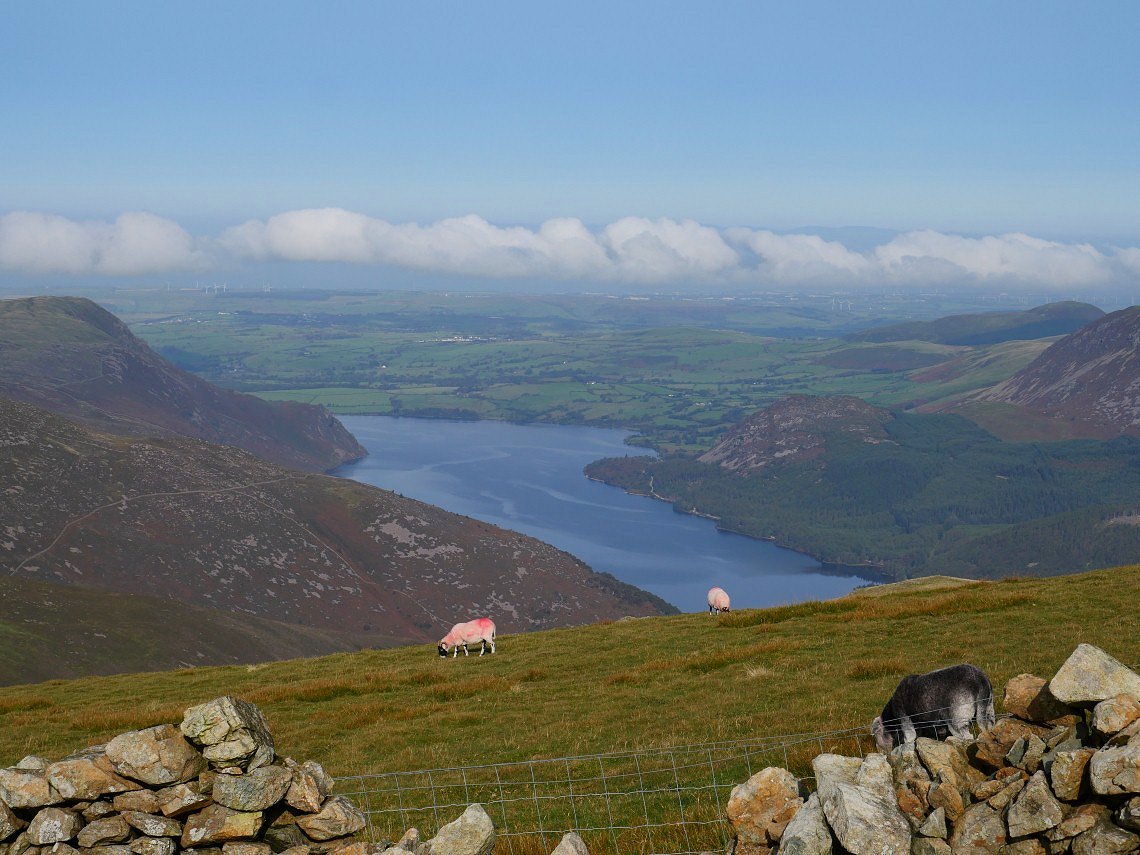 More of Ennerdale is visible as you climb the slope to Scoat Fell.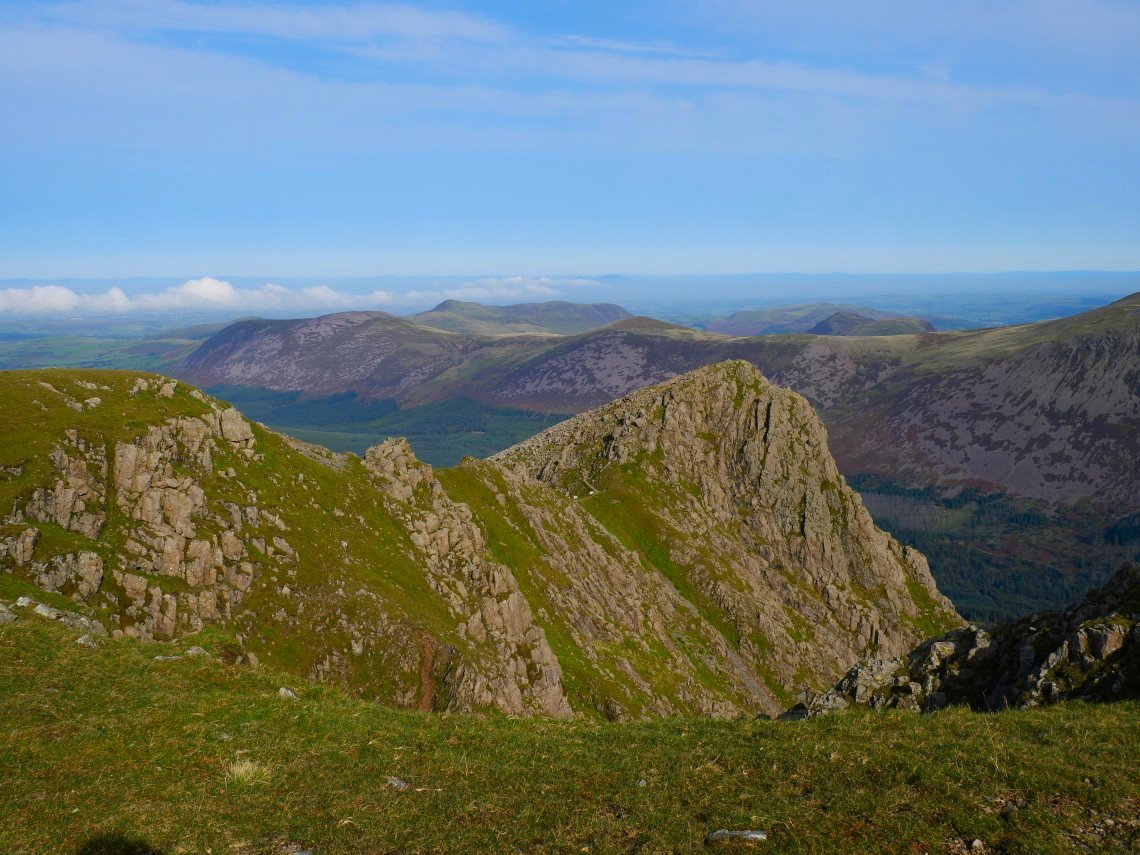 I can't come this way and not visit Steeple so I leave my rucksack and make the short trip across.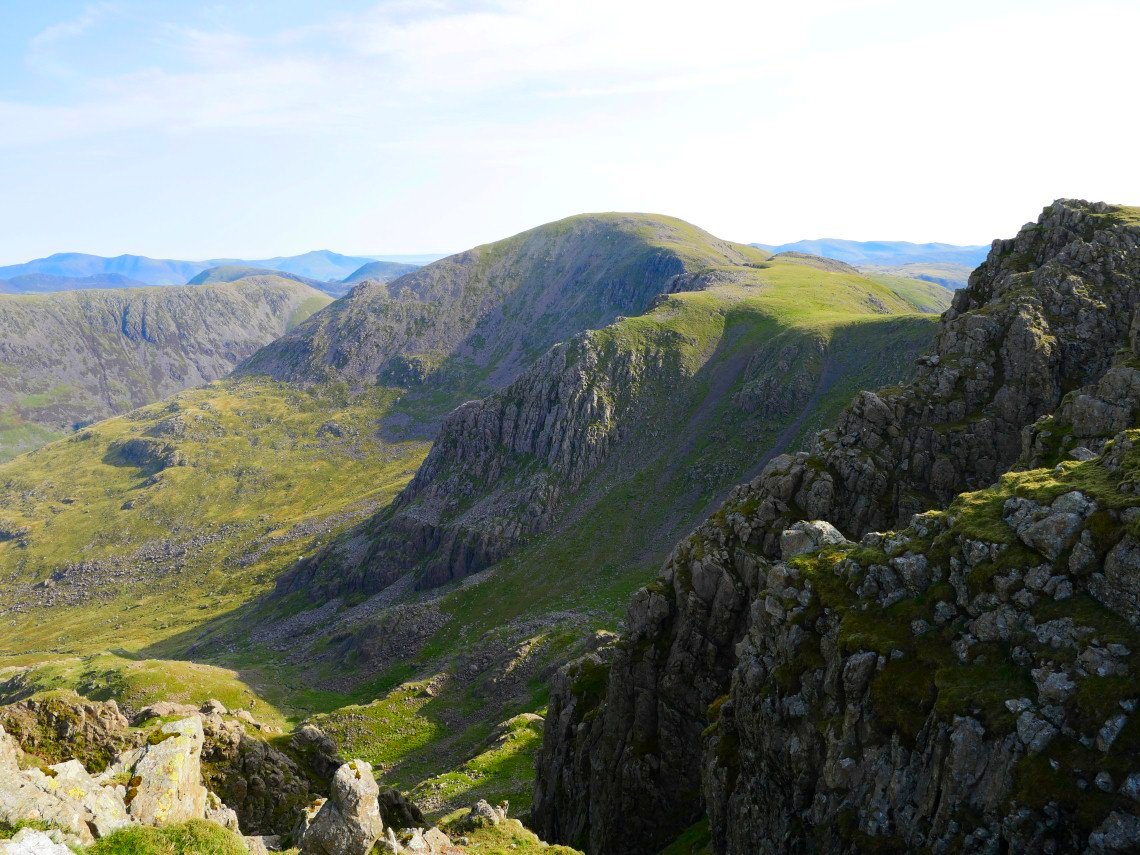 Although trip probably isn't a word you should use when on the narrow path to Steeple. There is a great view of Mirk Cove.and Pillar from the path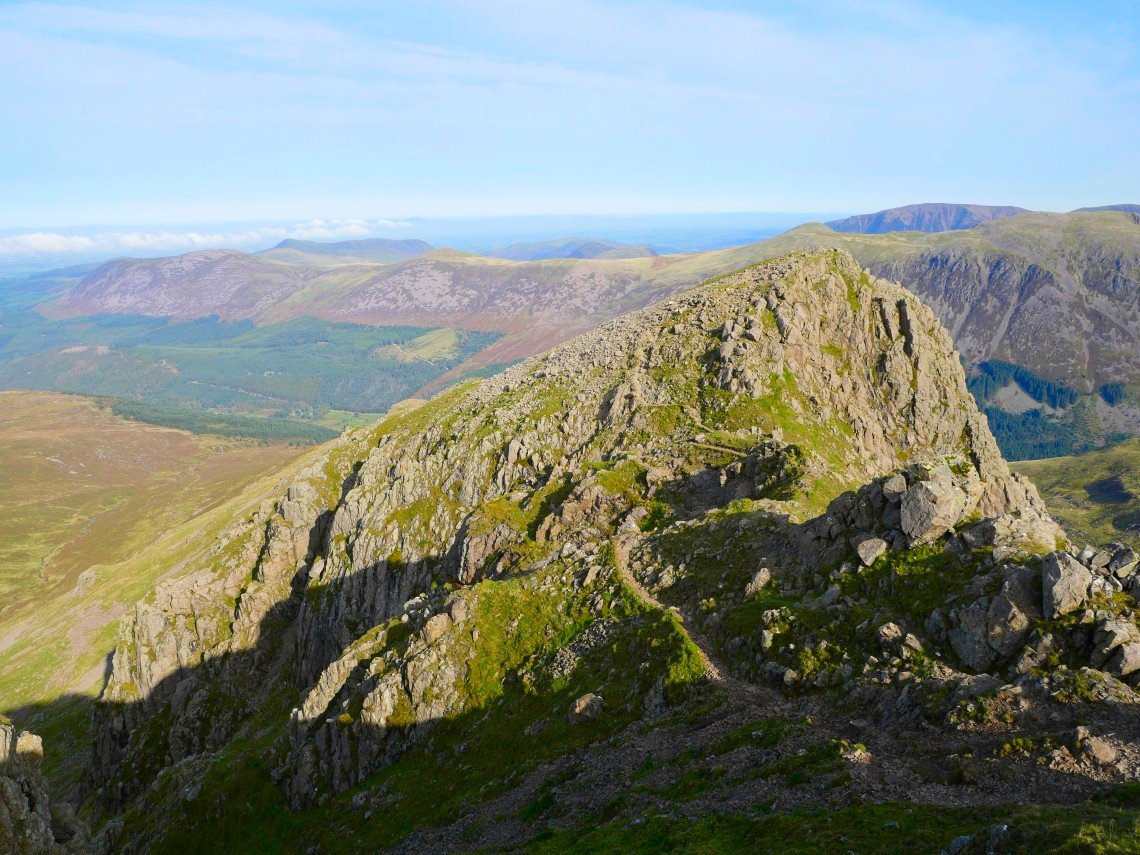 Lovely morning light on Steeple.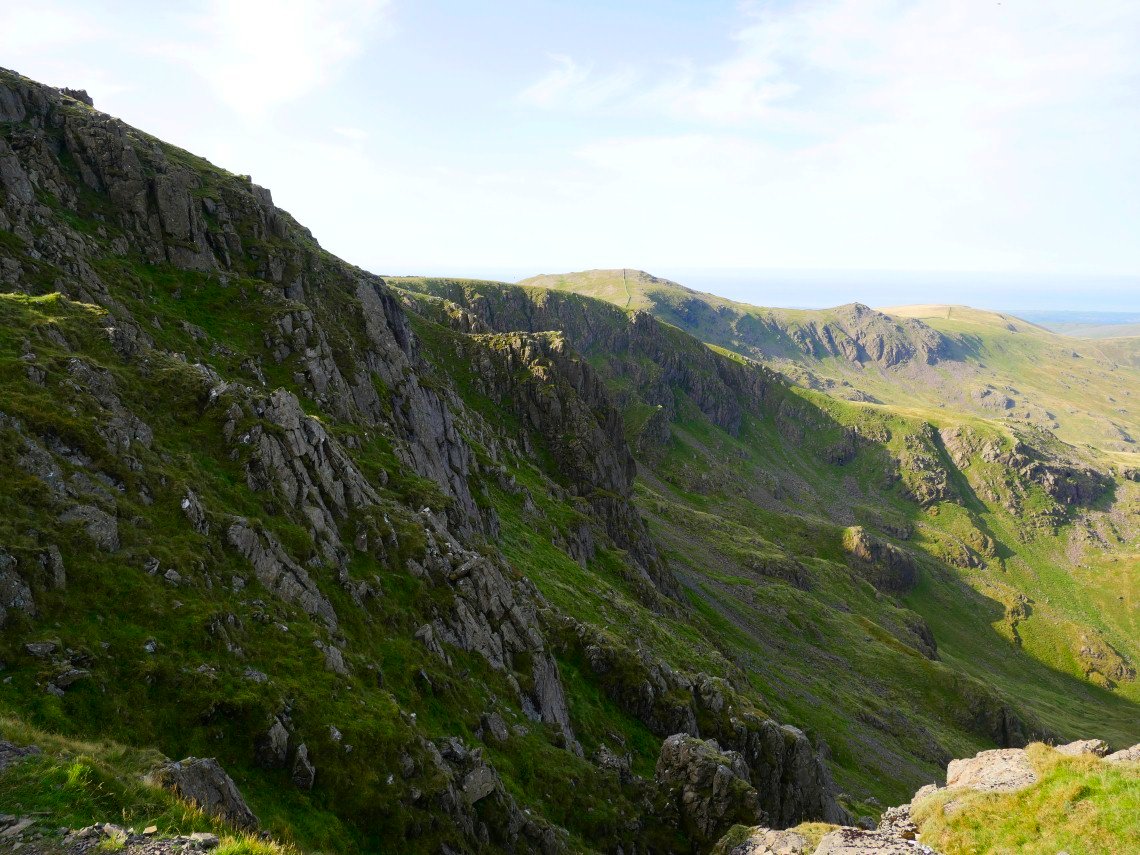 To the west of Steeple are the cliffs of Mirklin Cove with Haycock, Little Gowder Crag and Caw Fell beyond..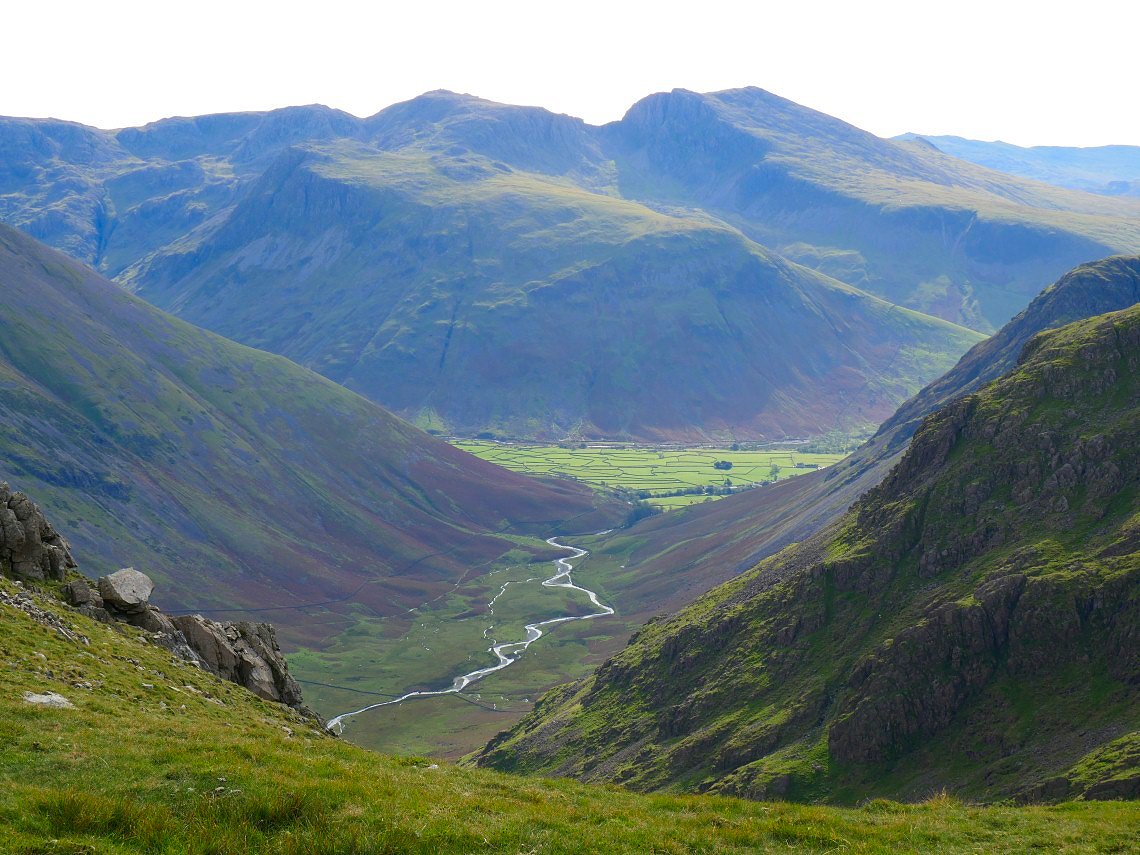 Mosedale and the fields of Wasdale seen from Black Crag.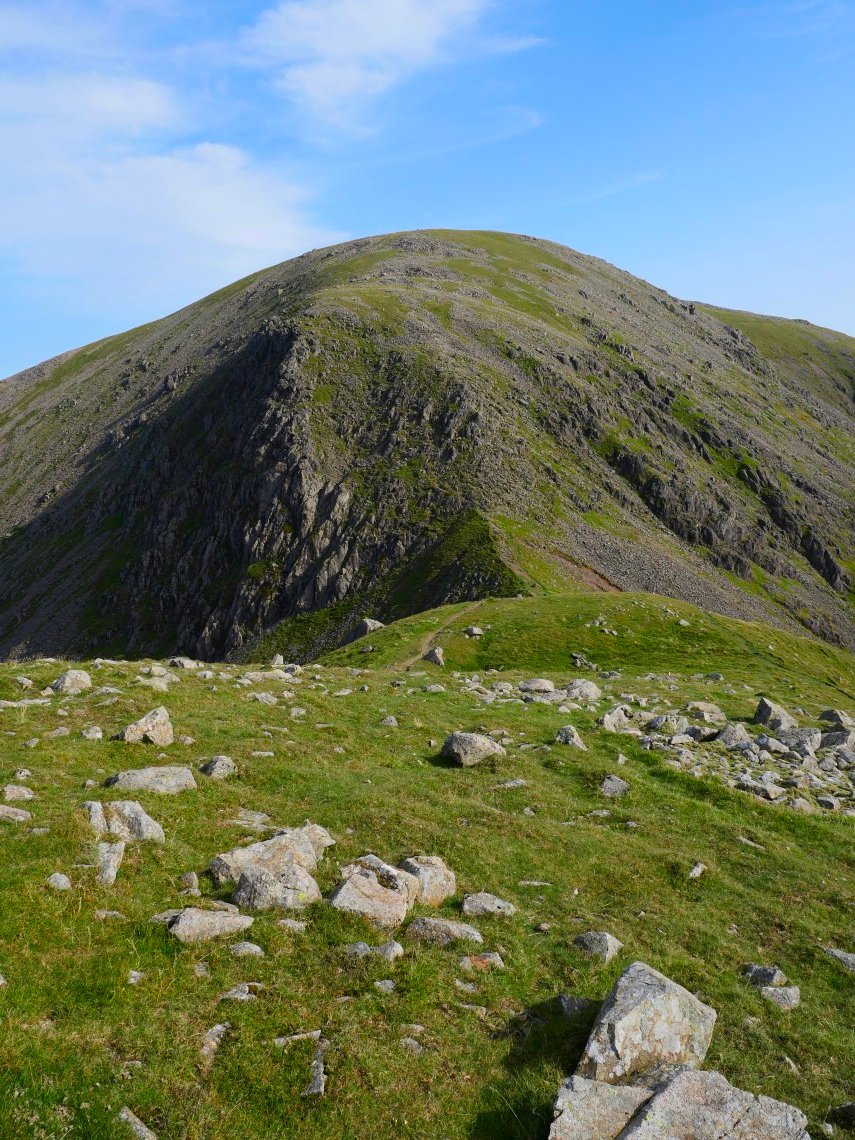 Pillar ahead and I'm feeling ok after recovering from the climb to Haycock.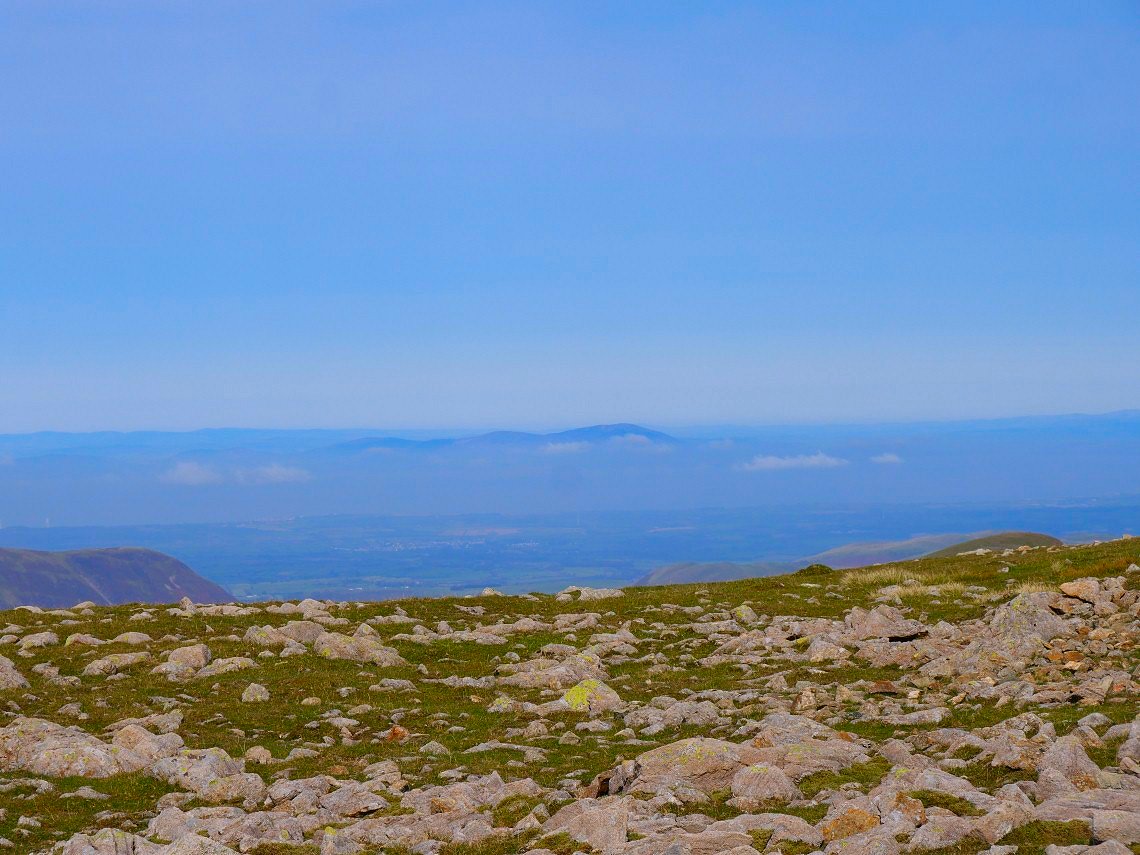 It's a hard climb from Wind Gap to Pillar but It's an enjoyable one so I seem to get up in no time. It's slightly cooler today so the long range view to Criffel in Scotland are excellent.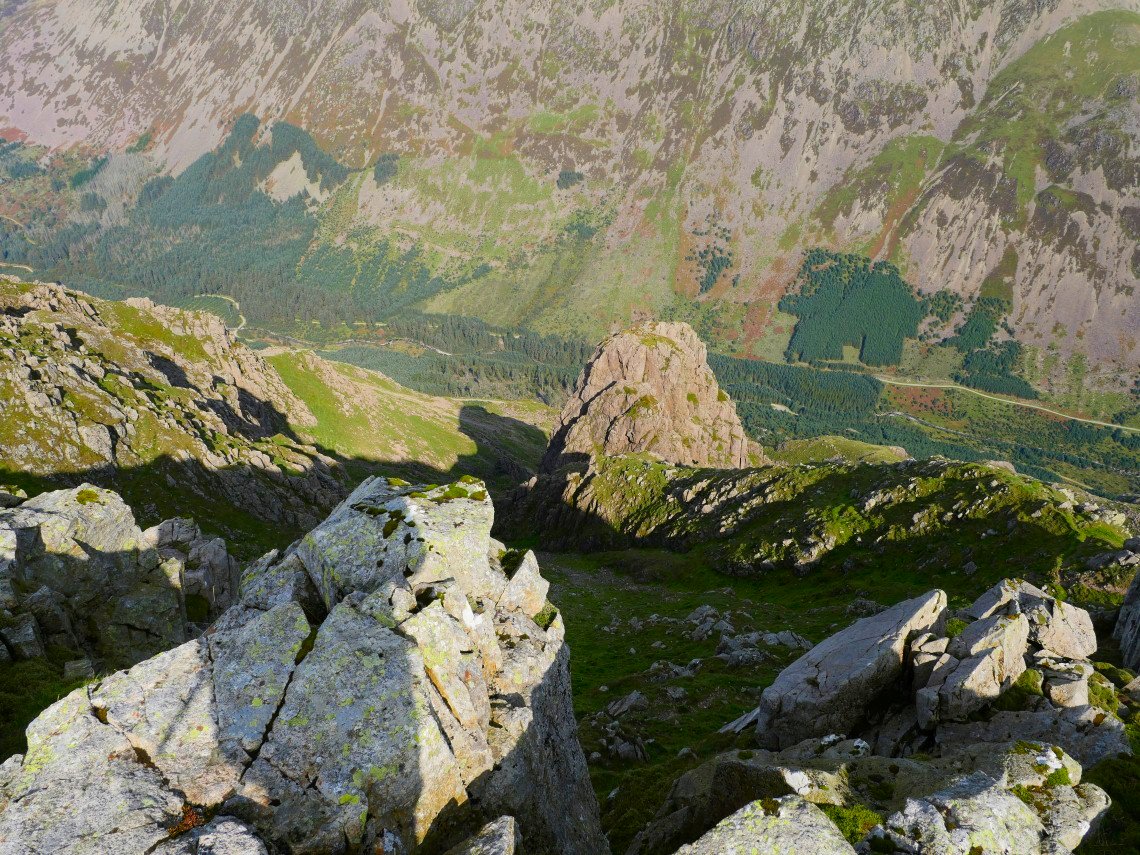 Pillar Rock far below.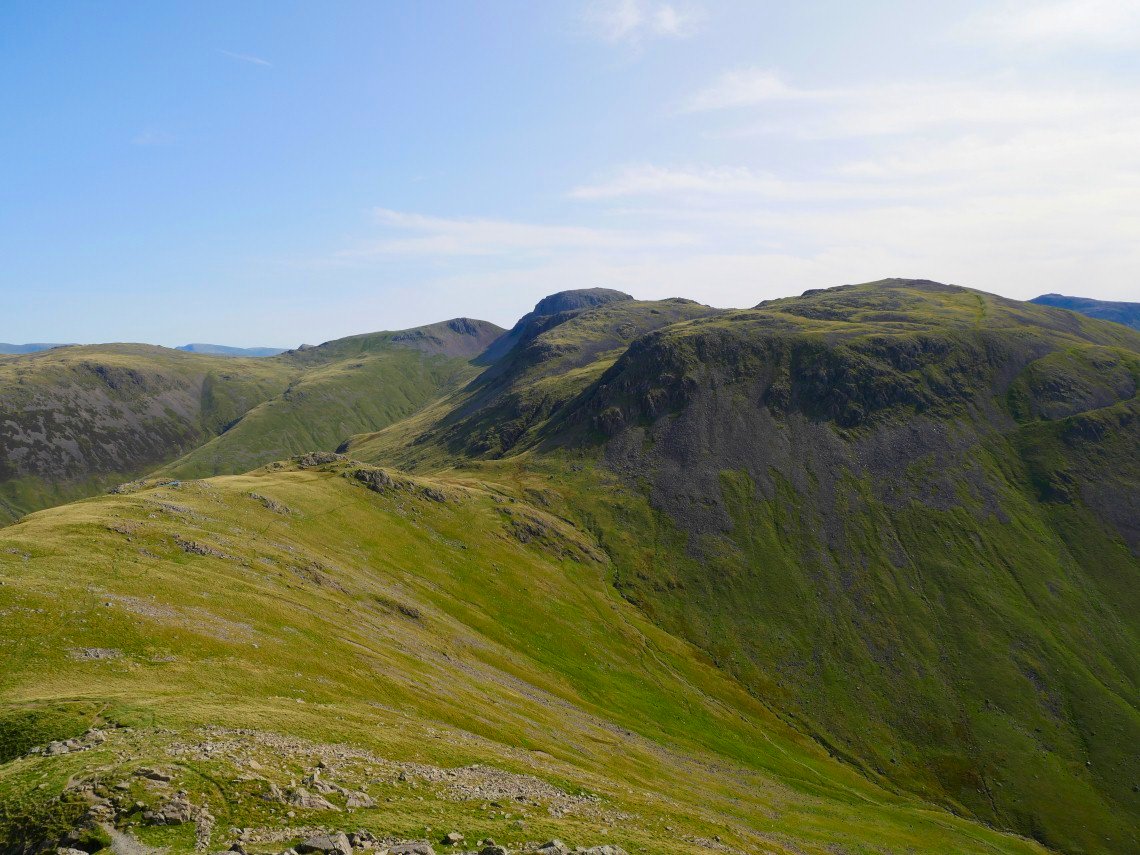 On the drop down to Black sail Pass I can see the familiar "muffin" top of Great Gable but first I have to get over the huge bulk of Kirk Fell.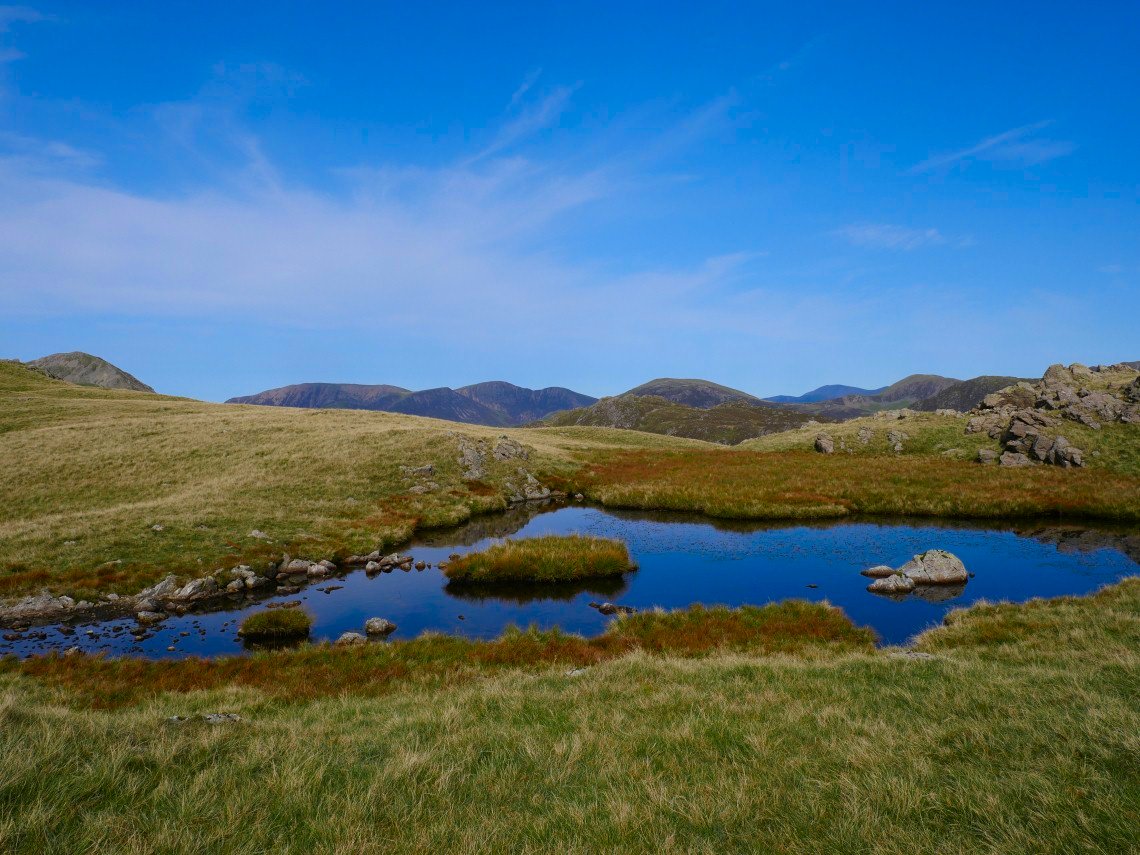 I had my lunch while cooling my feet in the little tarn on Black Sail Pass. High Crag is the fell to the left then Grasmoor, Crag Hill and Robinson are in the near distance with Grisedale Pike and Skiddaw in the far distance.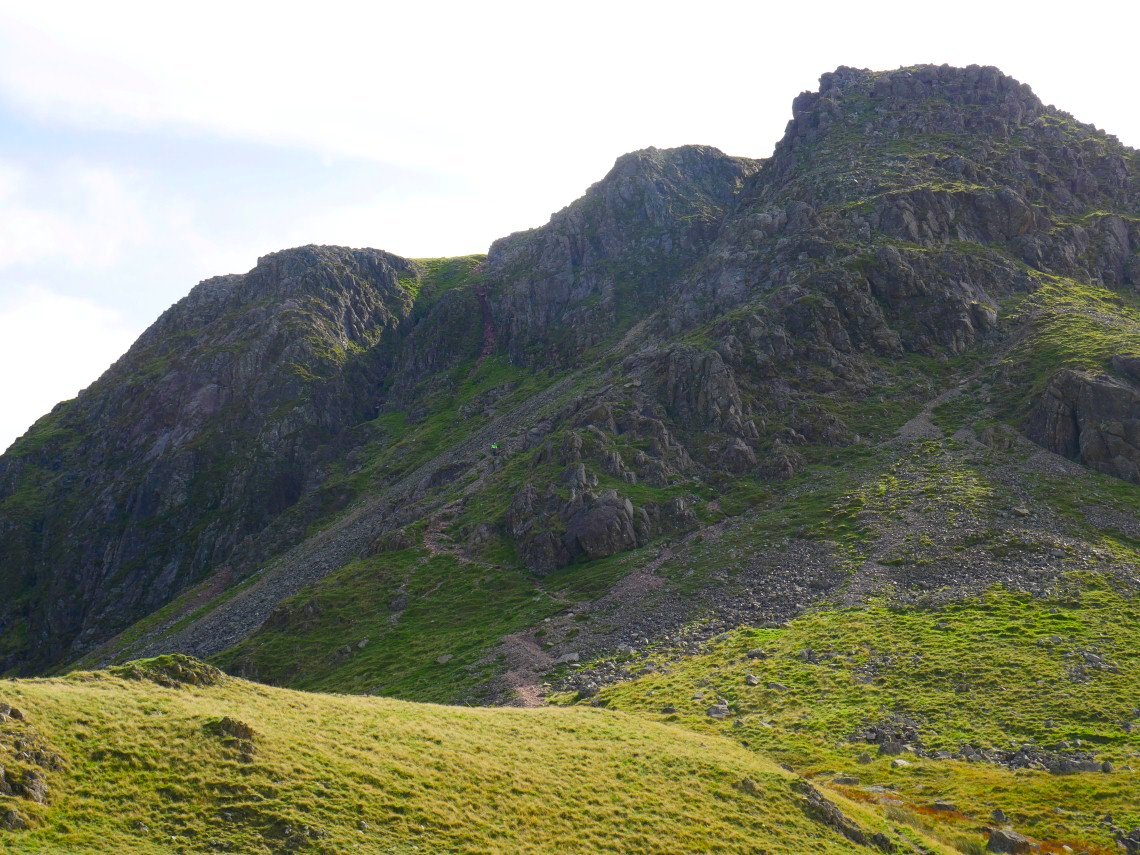 Starting on the steep ascent of Kirk Fell Crags. The person you can see in the centre of the photo asked me if I had climbed that way as it was quite tricky. I replied that I'd only ever descended but would take it carefully. In talking to the chap I must have missed my intended path following the fence poles and traversed more around the crags.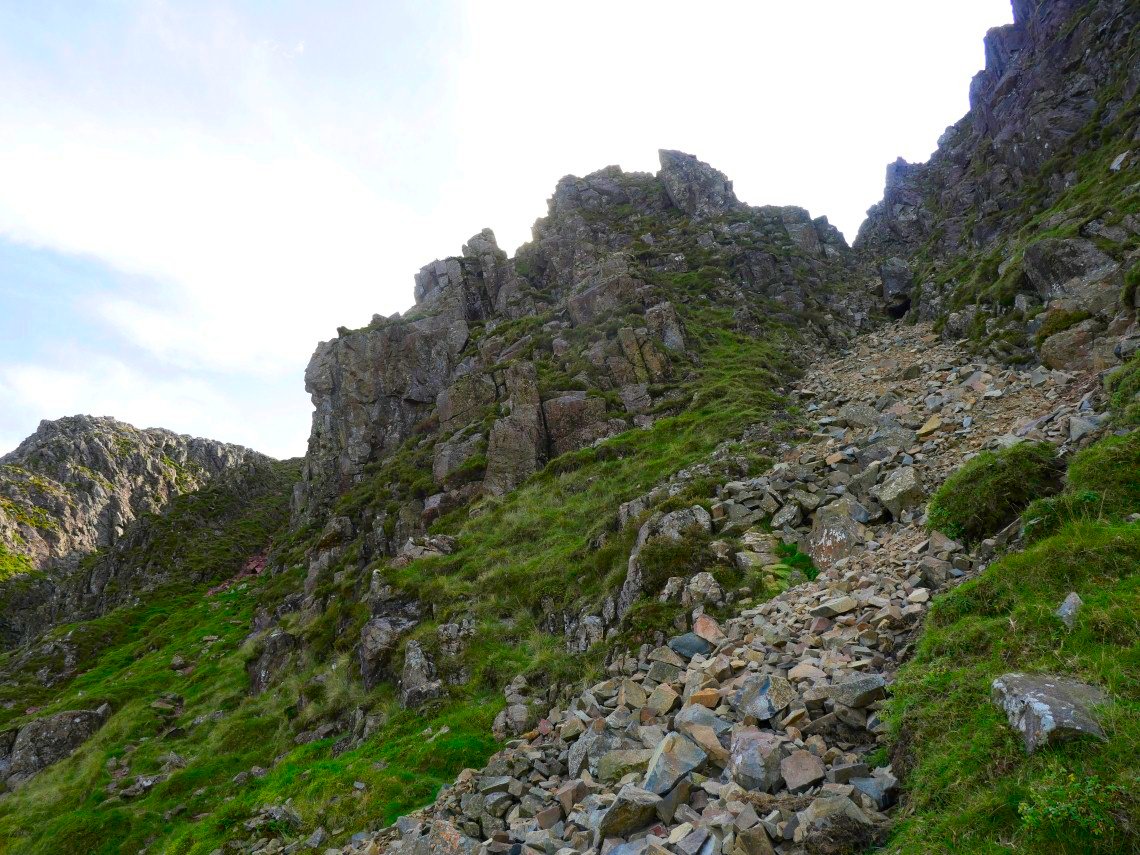 I arrived at this junction and after having a look I decided that I didn't like the look of the route on the right and although I couldn't see what was around the corner to the left there were quite a few footprints going that way so I followed them.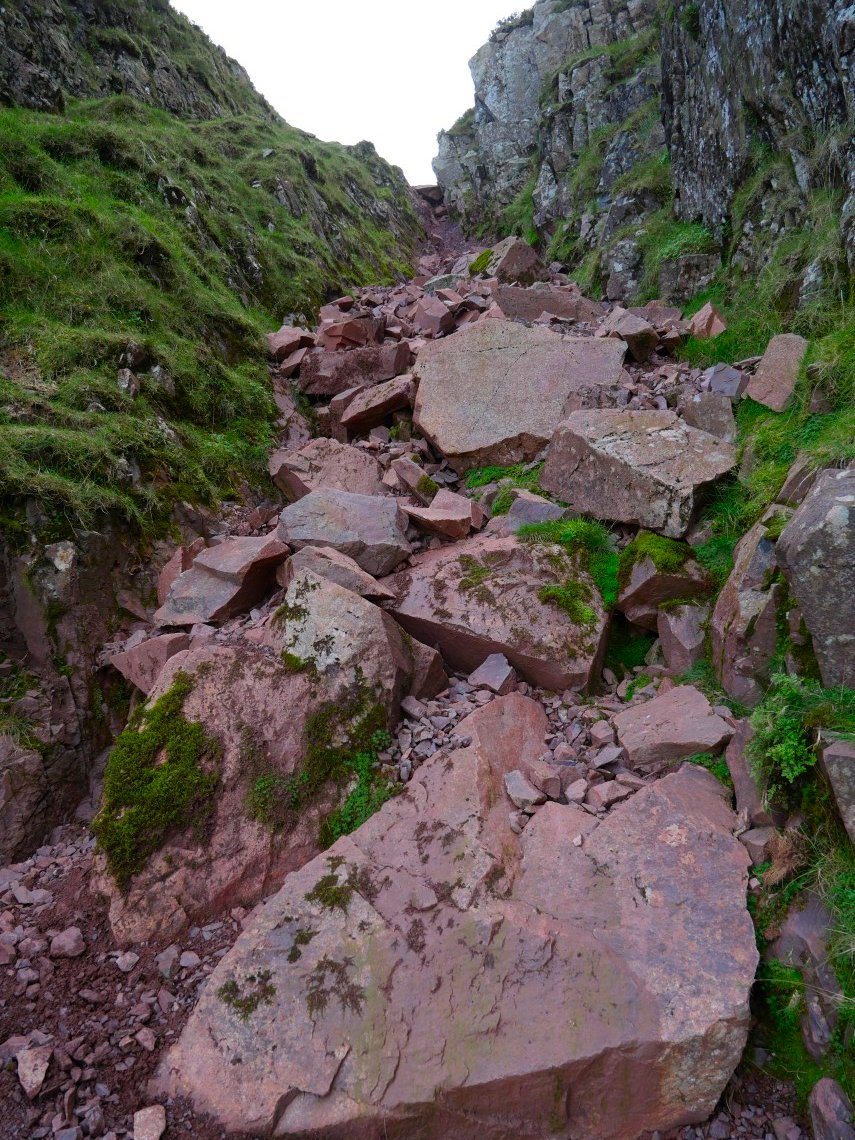 The footprints led me to this steep gully which fortunately had quite good hand holds on both sides so I was able o make good progress up.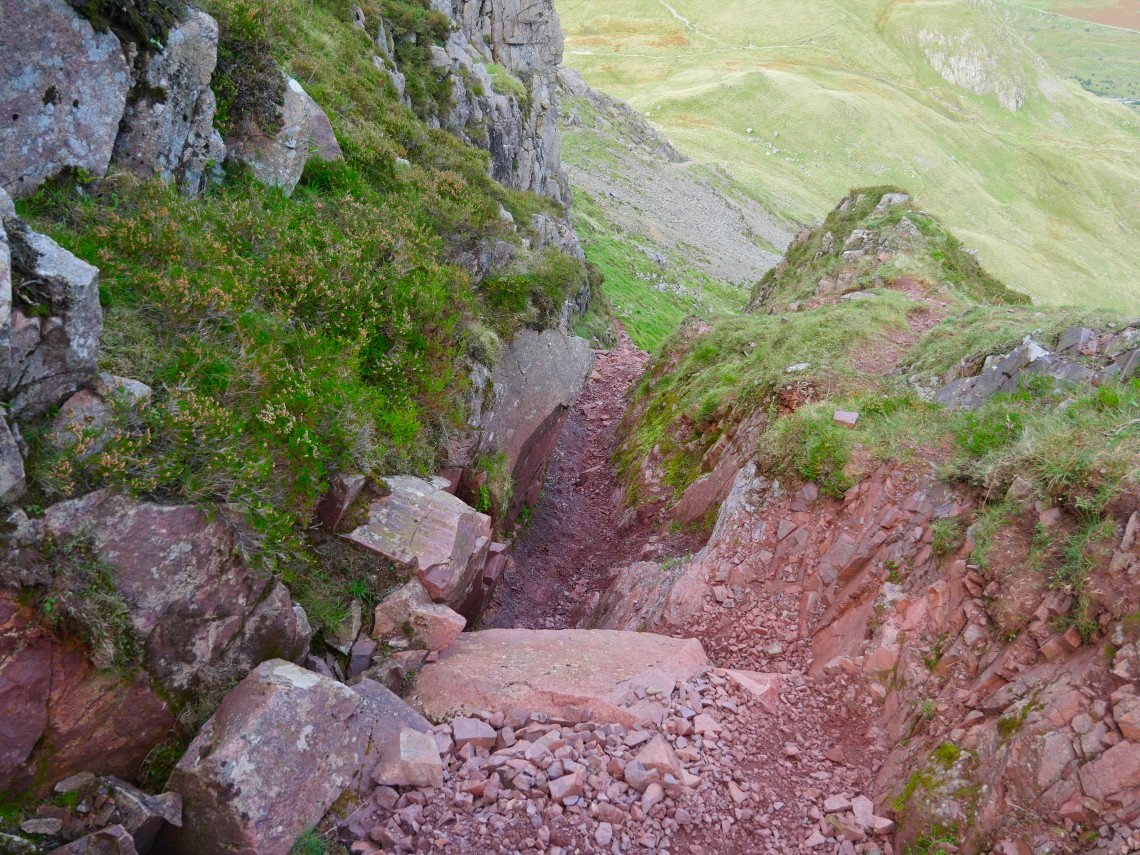 There was a chockstone to clamber over but I managed without too much loss of dignity. I would never descend this way though as a slip could have serious consequences.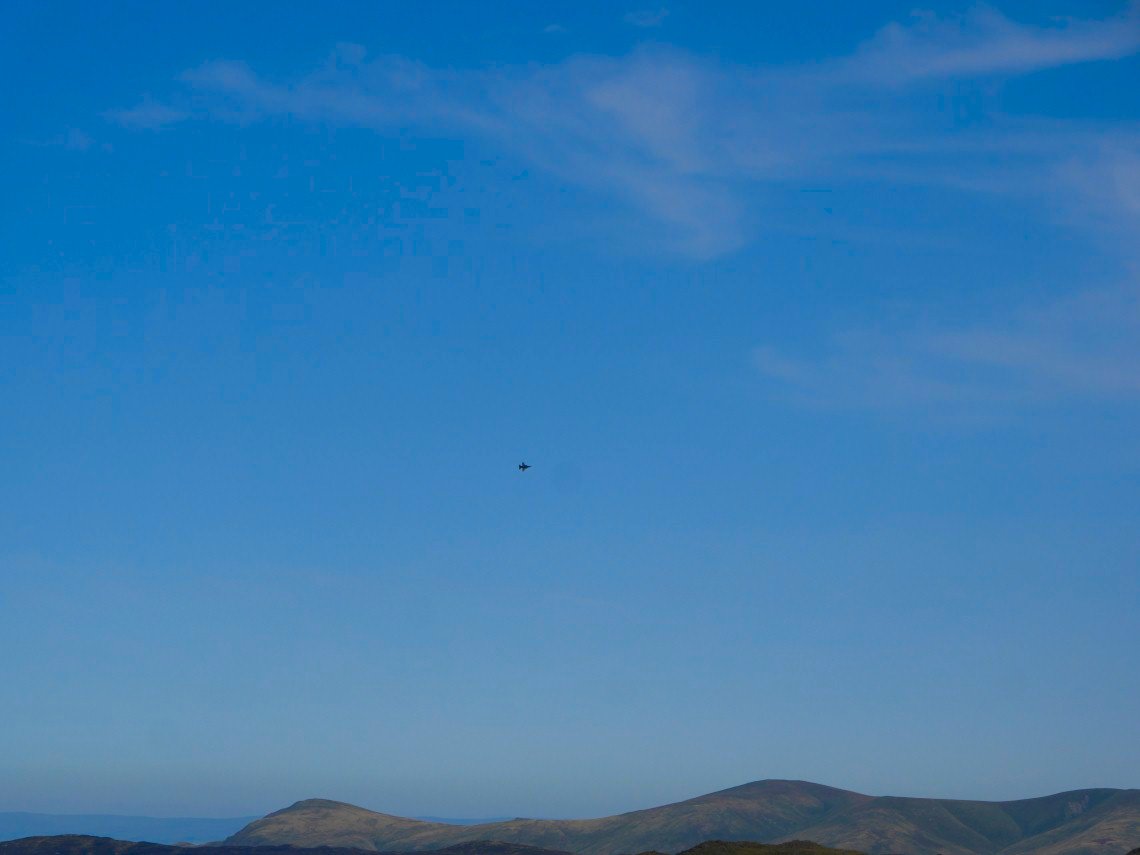 Once on safer ground and heading for the summit of Kirk Fell I was treated to the sight of jet aircraft overflying the valley and circling around Great Gable..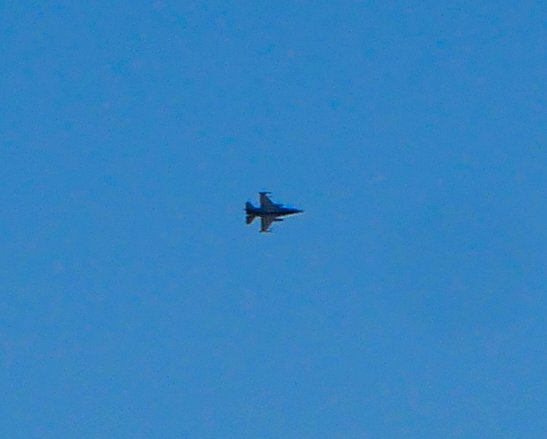 Zooming in on the plane.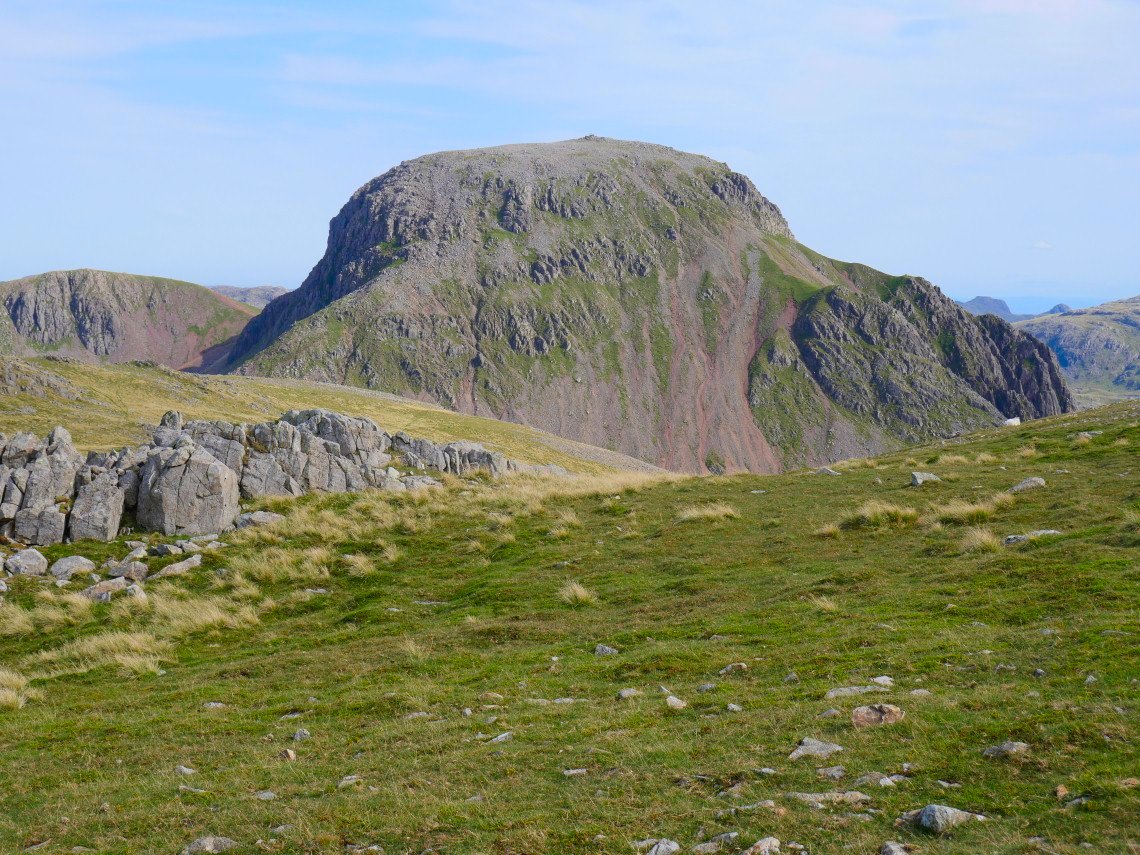 Great Gable is an handsome mountain from most sides but from here on Kirk Fell you can appreciate why it's many peoples favourite mountain. And if you didn't know that it could be climbed you'd wonder how on earth you were going to get up.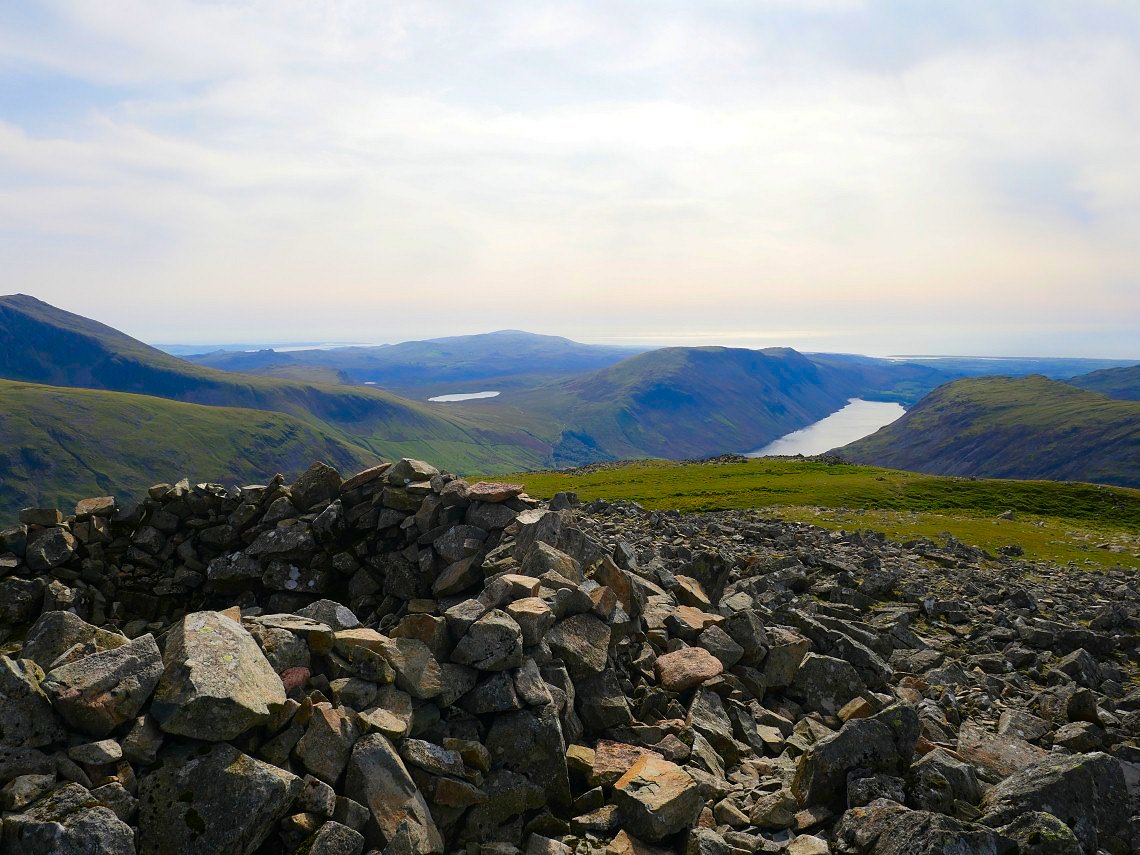 Before Great Gable though I have to visit the summit of Kirk Fell. Wastwater and Burnmoor tarn are separated by the Illgill Head/Whin Rigg ridge..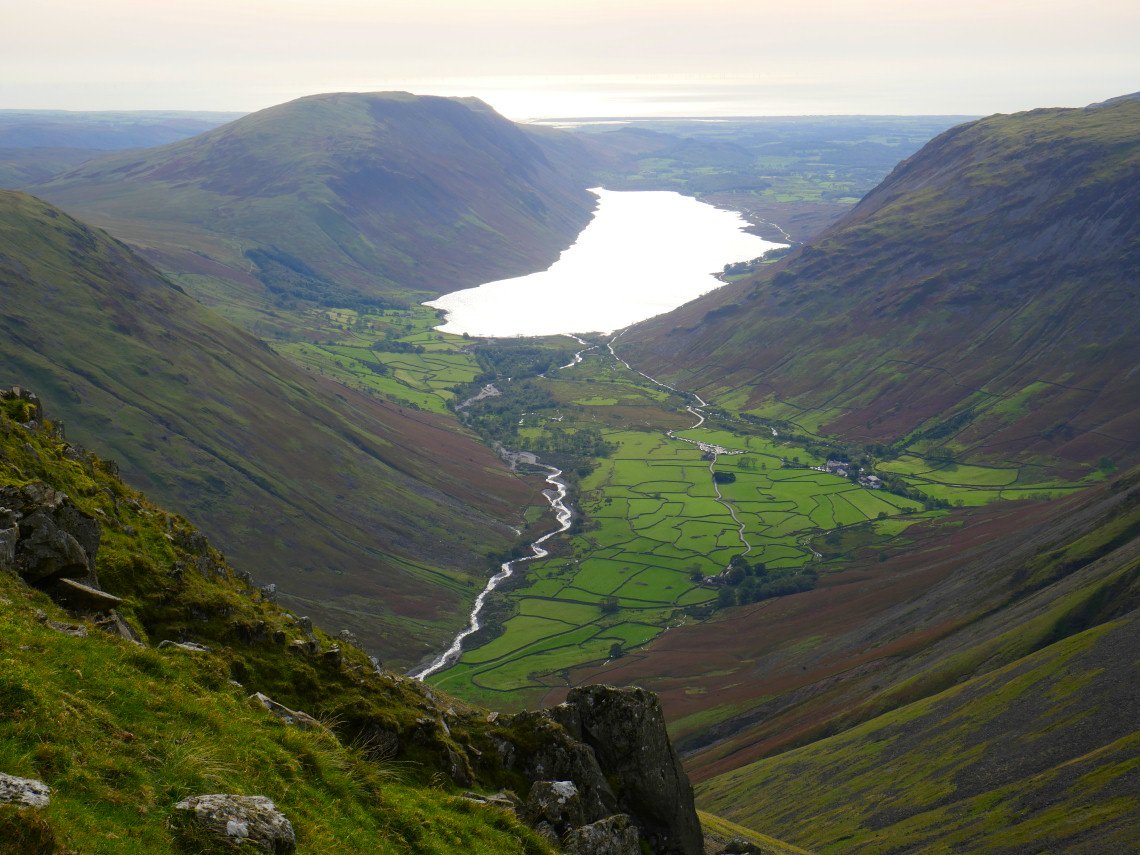 Wastwater again and the field system around Wasdale Head taken from the steep climb to Great Gable.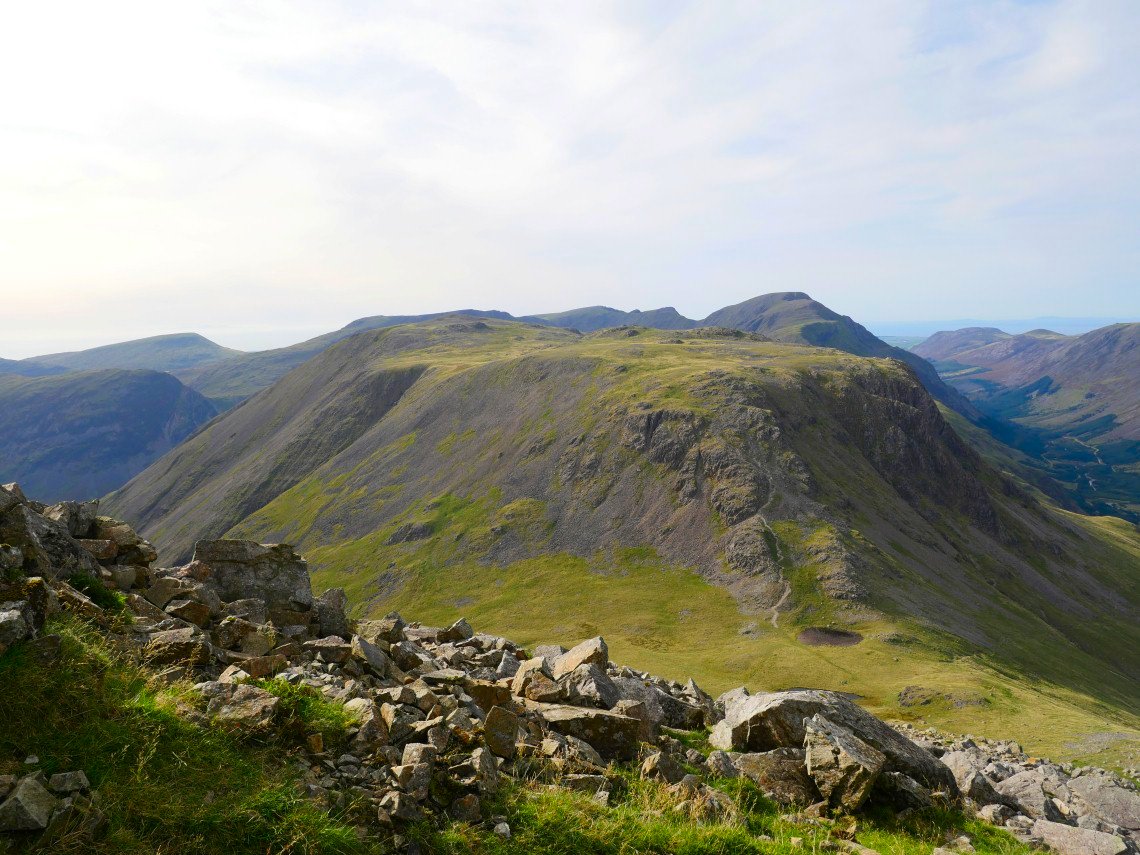 Looking back over Beck Head to Kirk Fell.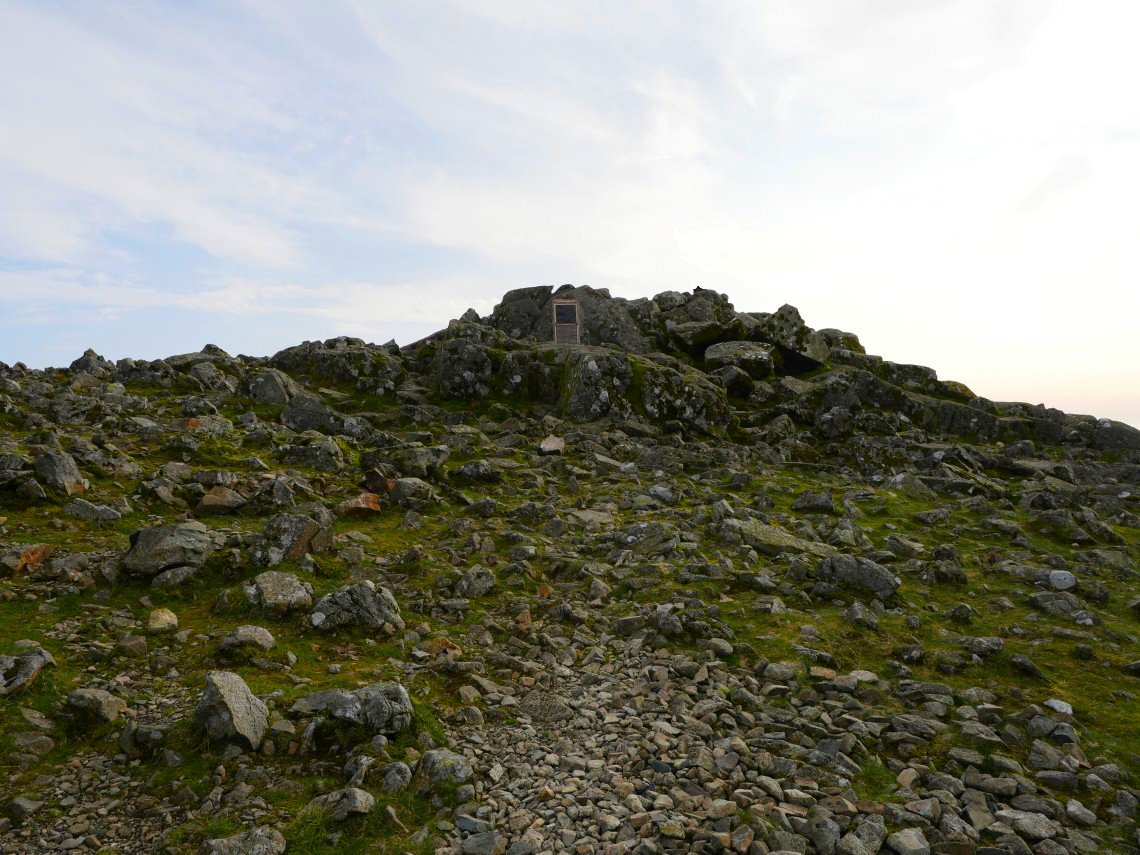 The summit with war memorial.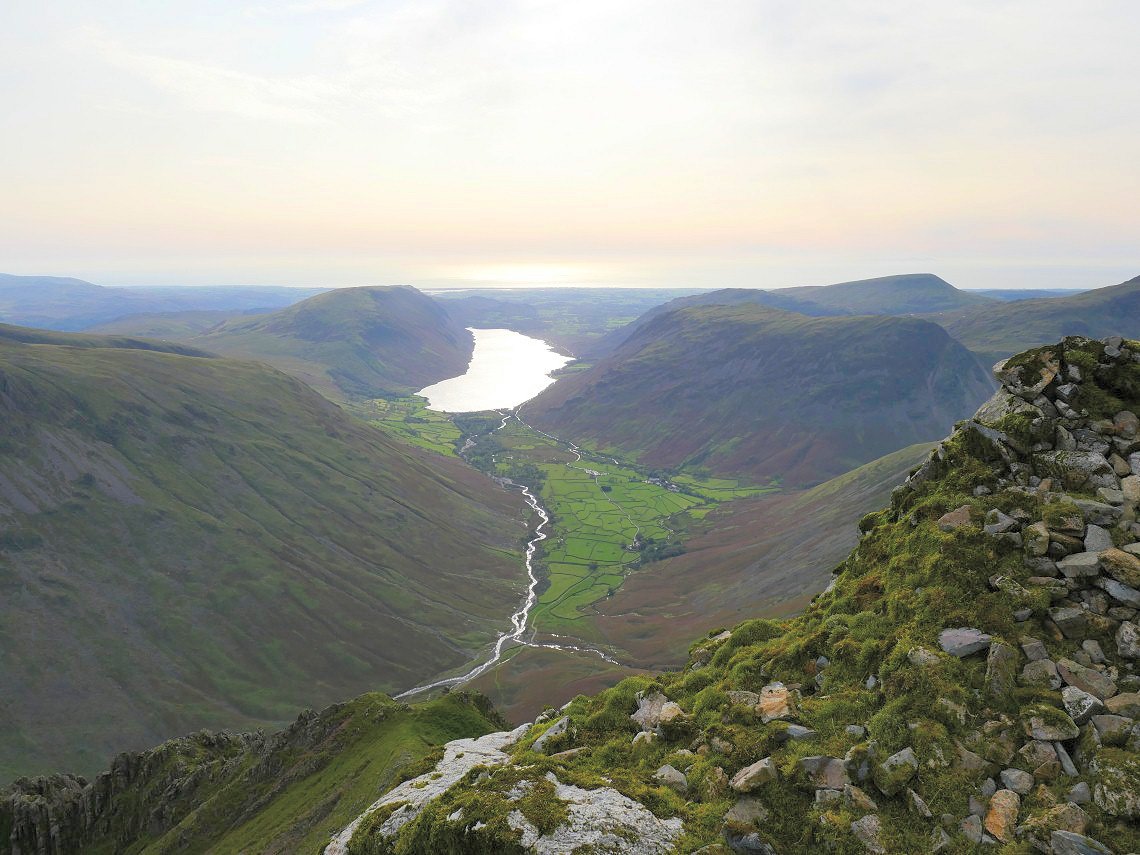 Just as you cant pass Steeple without climbing it you can't visit Great Gable without having a walk to the Westmorland cairn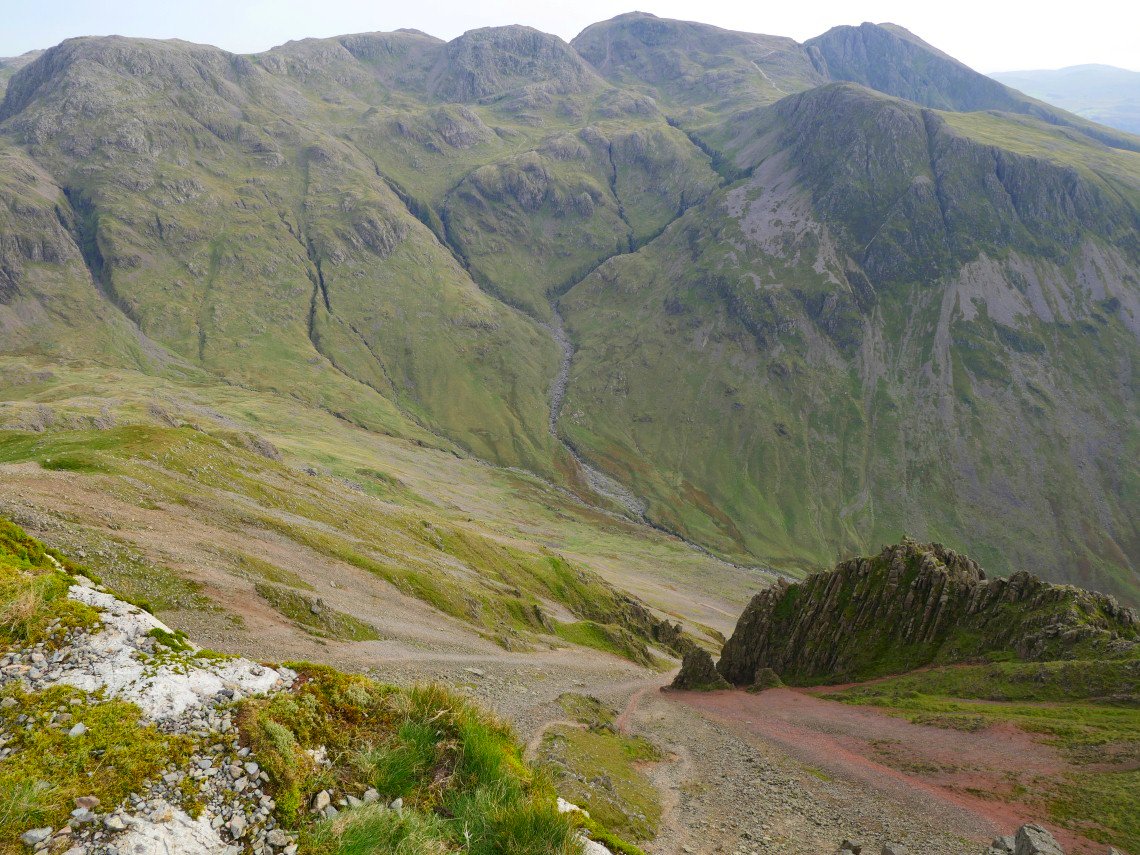 Looking over the edge to Tophet Bastion on Great Napes.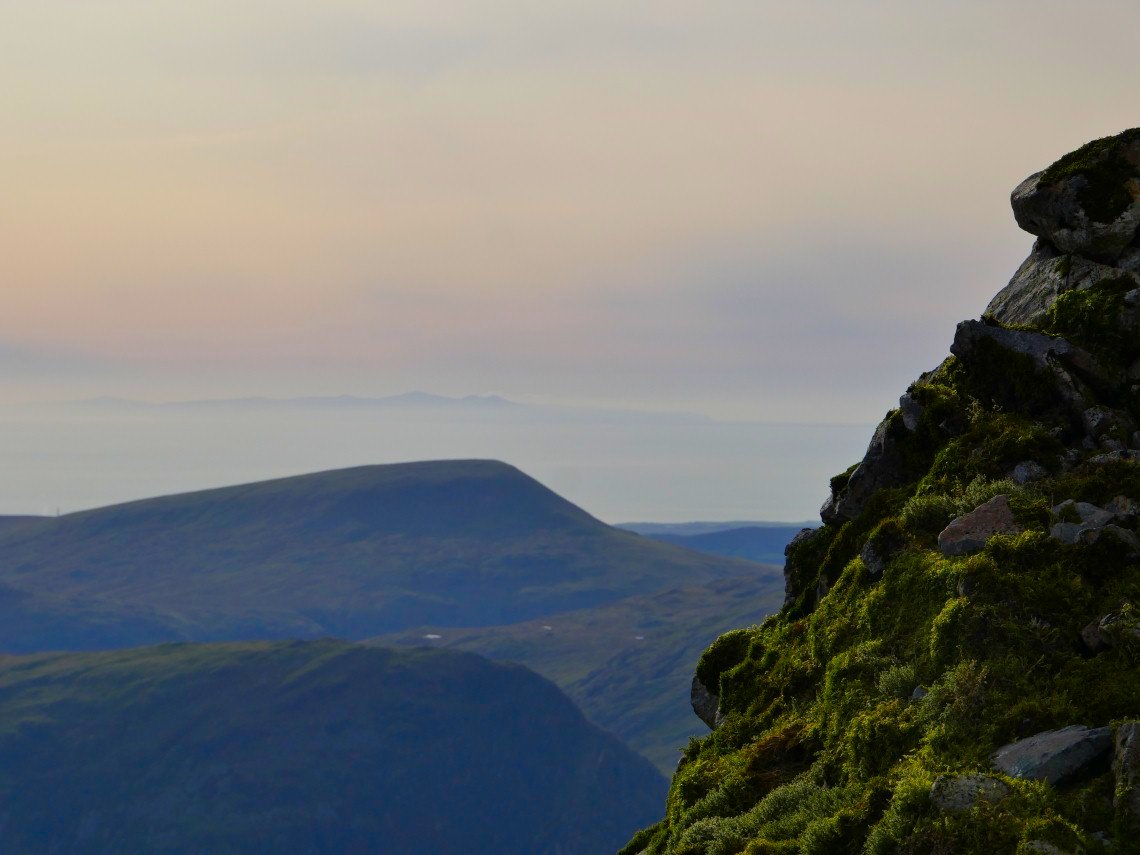 The Isle Of man floats beyond Seatallen.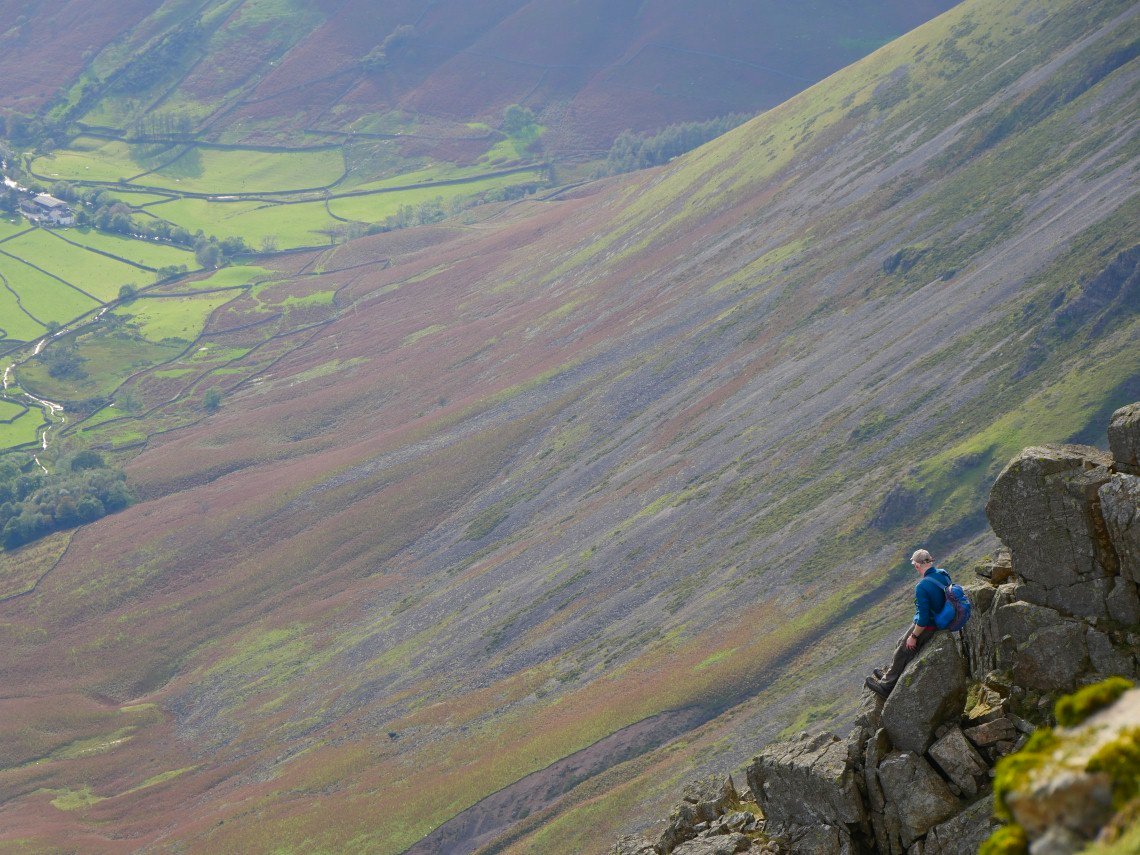 This chap had threaded the needle and had scrambled up from Napes Ridge to the cairn. He was a Geordie who declared " that's a canny wee scramble"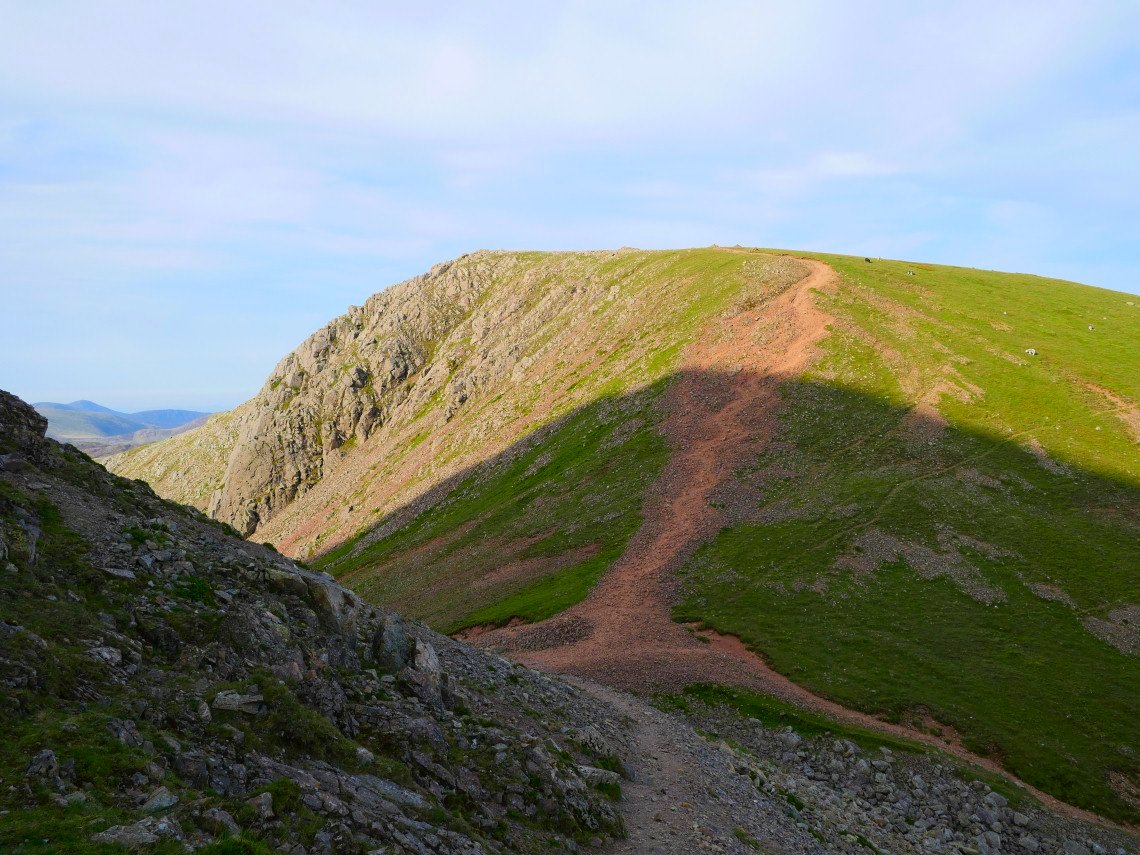 I took the more conventional route down to Windy Gap and then up to Green Gable.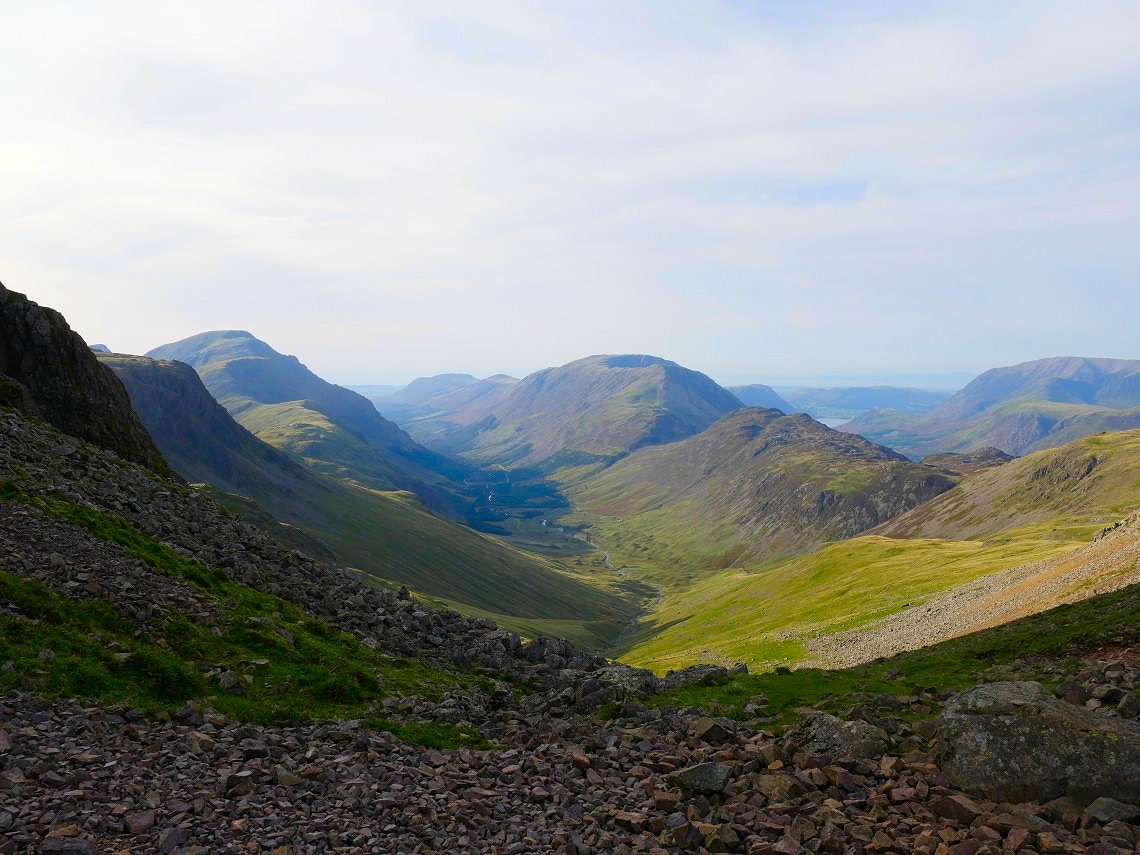 The Ennerdale valley from Windy Gap.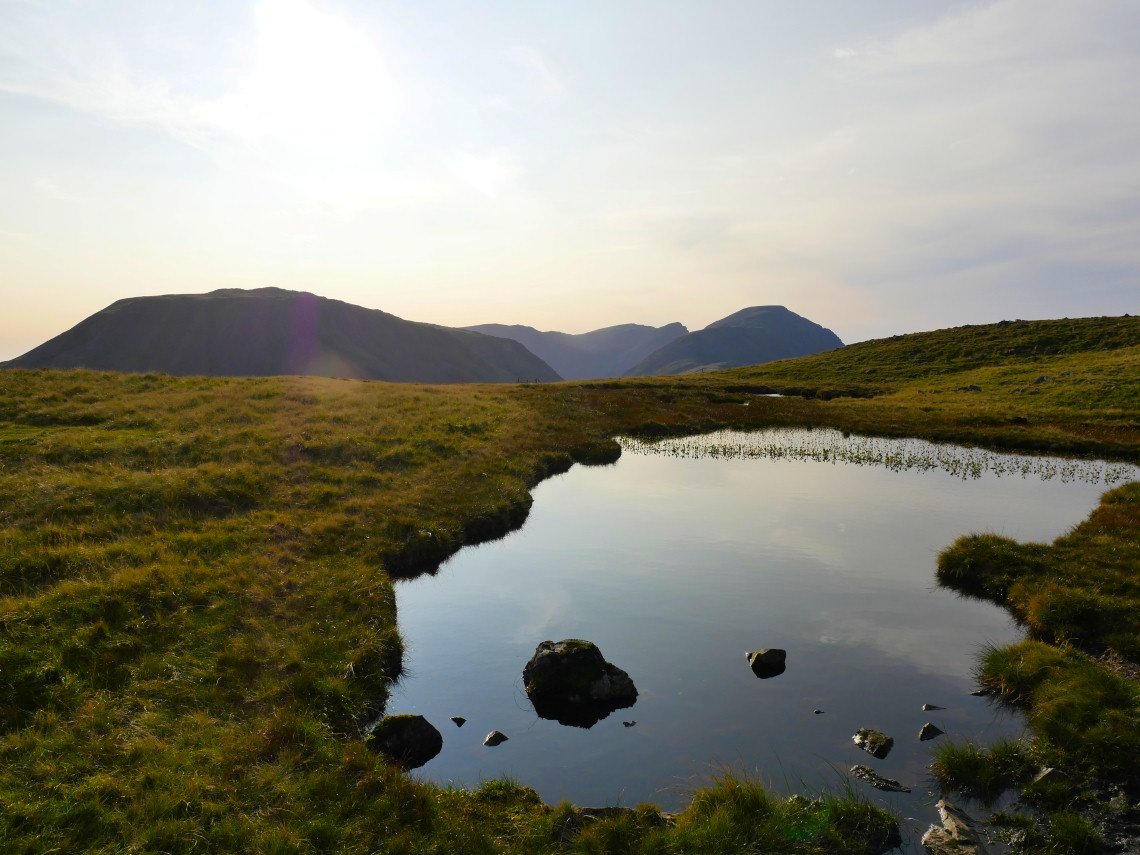 The descent down from Green Gable and the climb over Brandreth seemed longer than I remember but I made it to the tarns just below Grey Knotts and quickly made camp and got a brew on.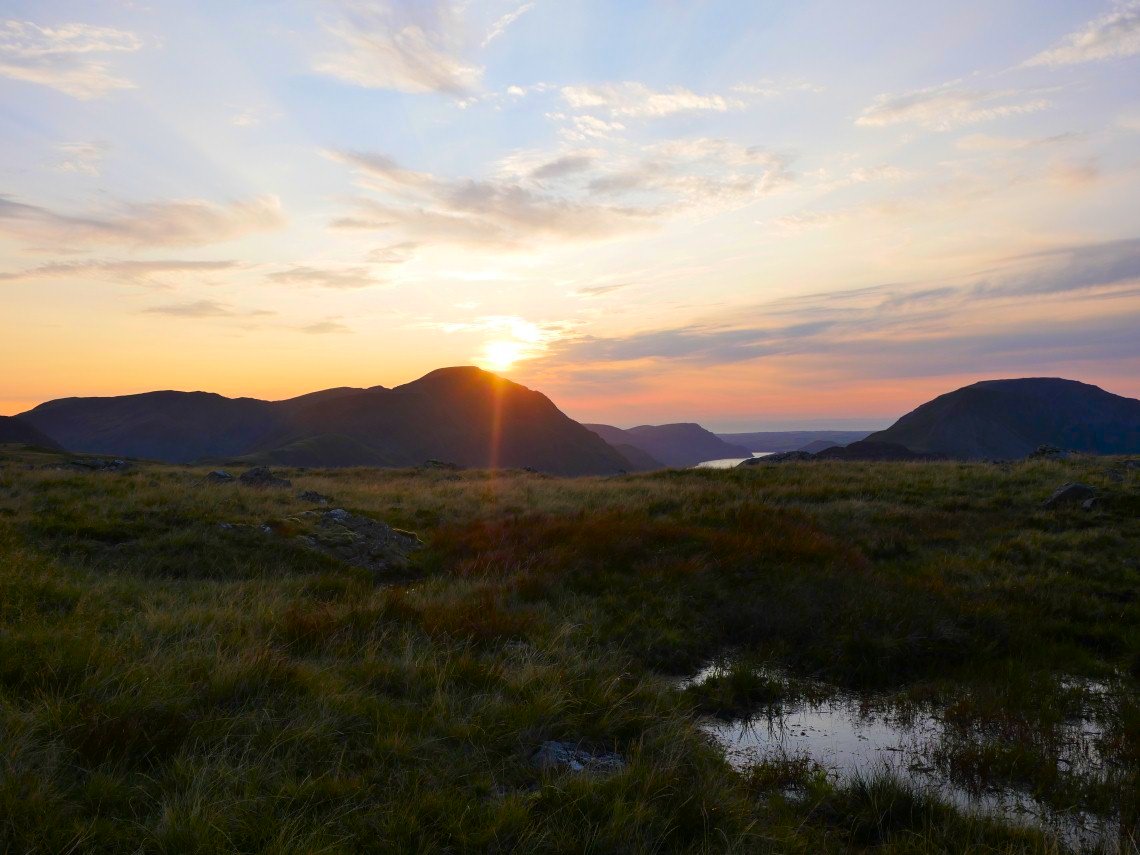 Not a particularly special sunset but still quite nice.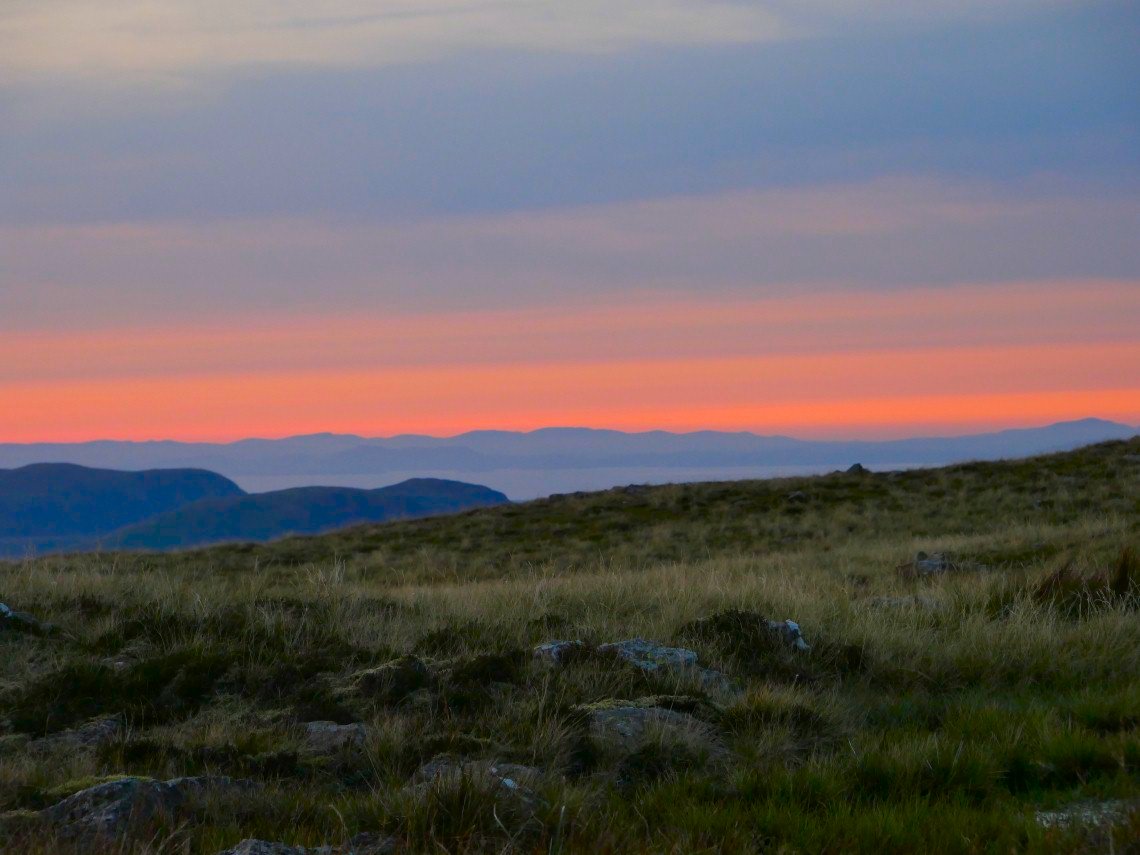 Especially over the mountains of Dumfries and Galloway.