WWW.KARLSWALKS.CO.UK
PICTURES AND TRIP REPORTS FROM MY WALKS IN THE ENGLISH LAKE DISTRICT
---
Knott and Lingy Hut
1st January 2020
Route. Mosedale road end - Cumbria Way - Miller Moss - Knott - Miller Moss - Lingy Hut - Arm O Grain - Cumbria Way ( about 5 miles 1300ft ascent)
A shortish walk to kick off the year, we had intended visiting Great Calva as well but we had a later than normal start partly due to a trail hound event blocking the narrow road into Mosedale but mainly to me oversleeping :-).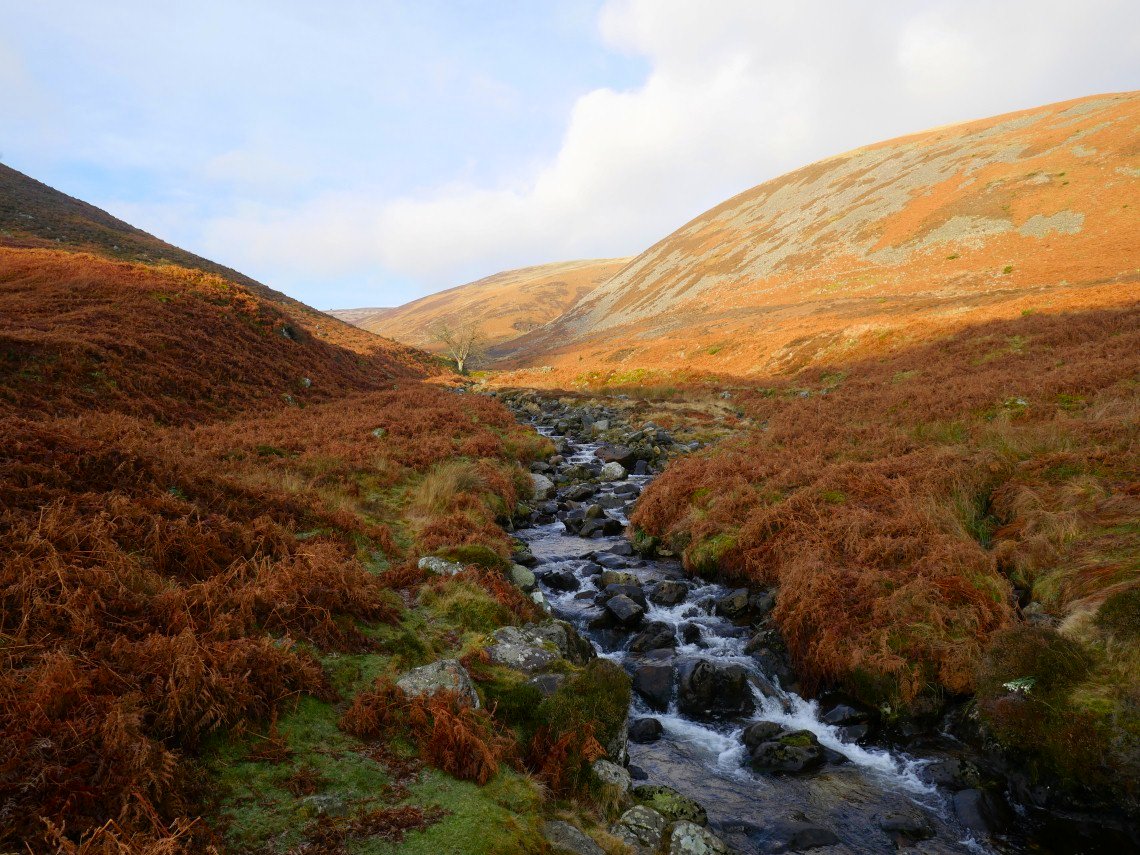 A sunny but cold morning as we set off along the Cumbria Way which climbs beside Grainsgill Beck.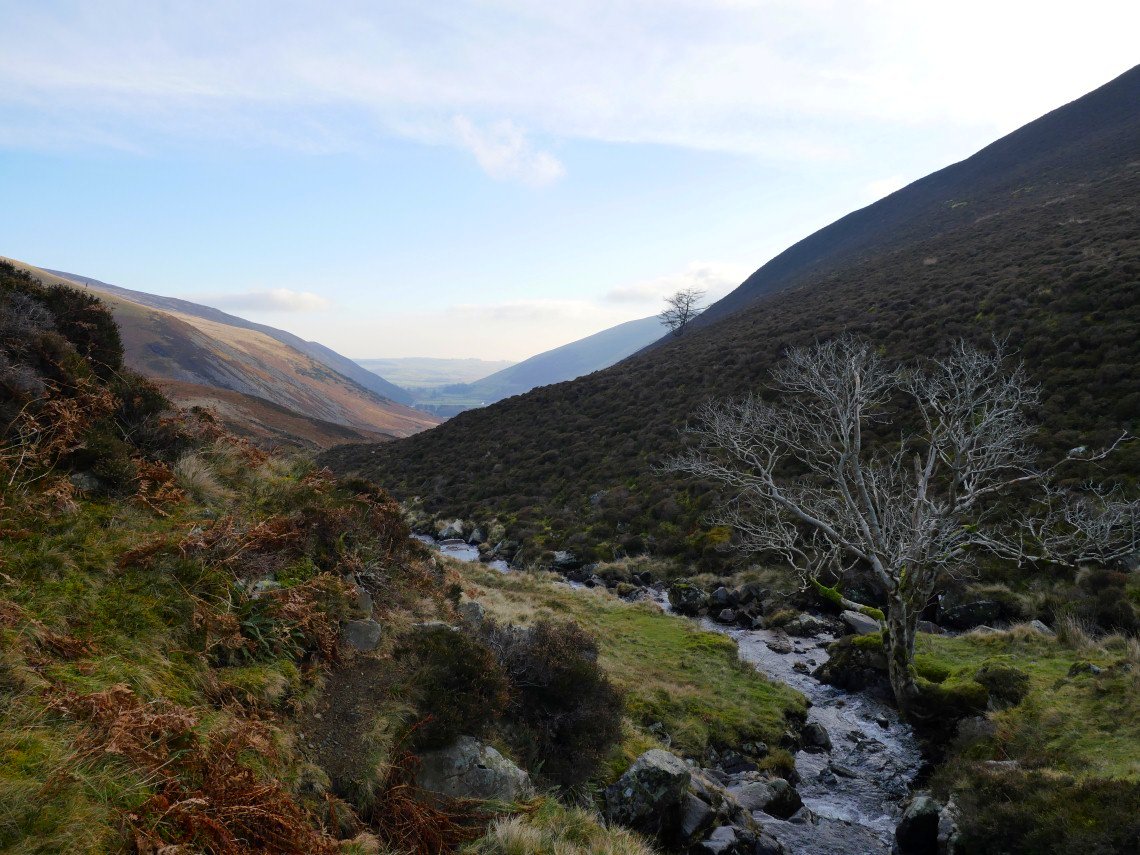 The view back to Mosedale from Grainsgill.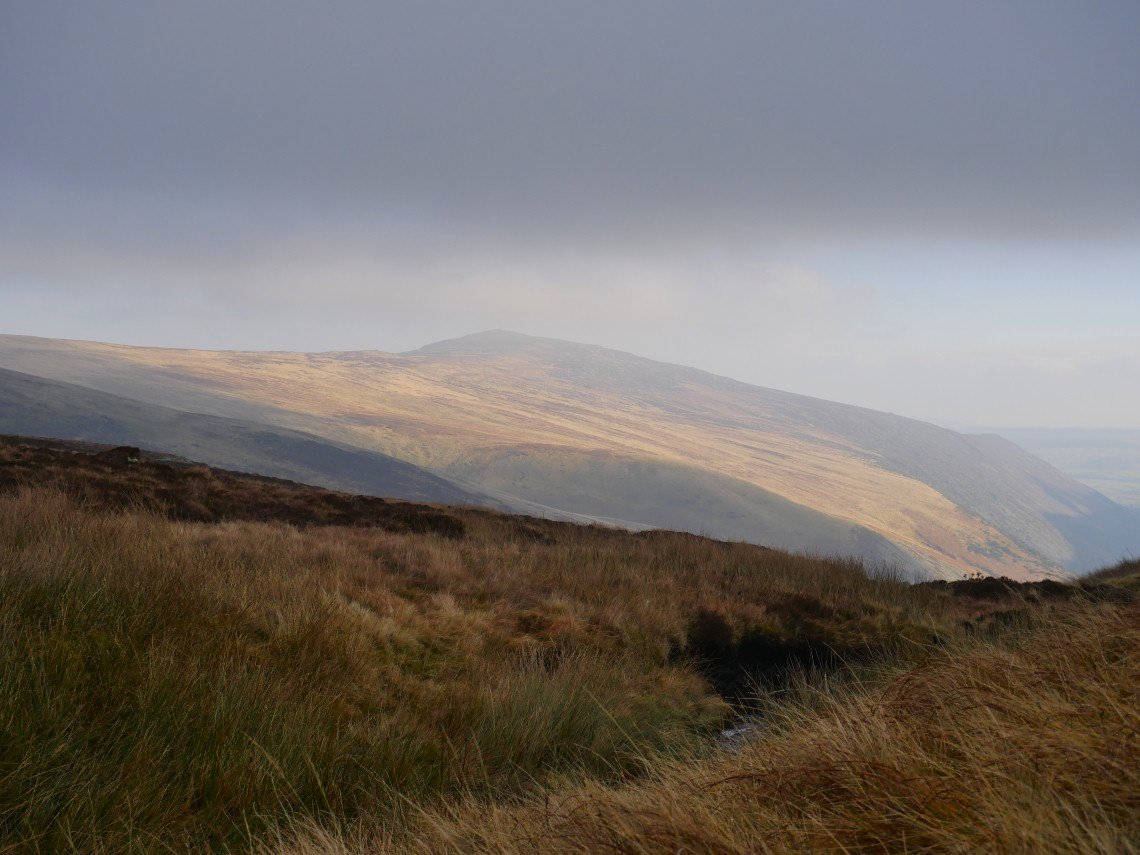 Unfortunately a big bank of cloud came our way, here its just about to descend onto Carrock Fell..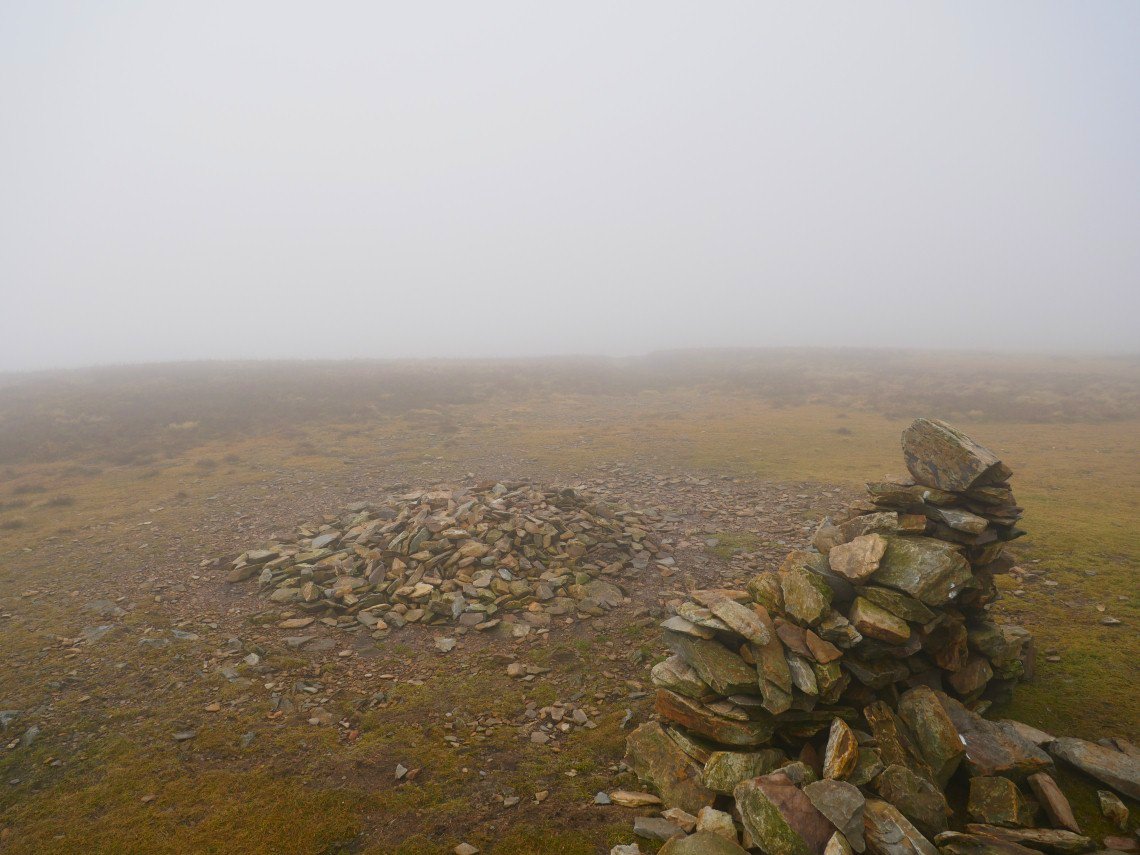 On to Knott and into the cloud. We did get the feeling that we were only just in the cloud but it was now so cold that we couldn't hang around even with the help of the recently constructed windbreak.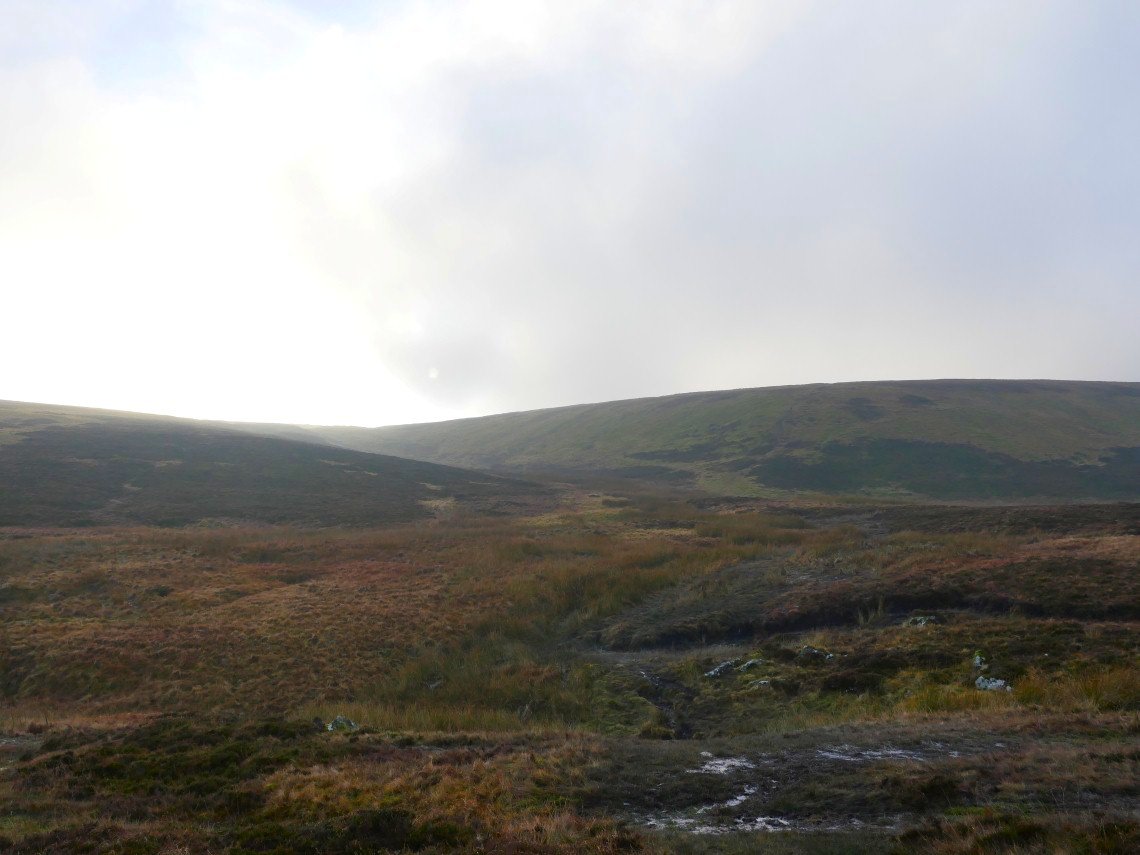 And as often seems the case fifteen minutes after we leave the summit the sun comes out. As you can see the ground was very wet in fact it was a bit like walking on a giant sponge at times.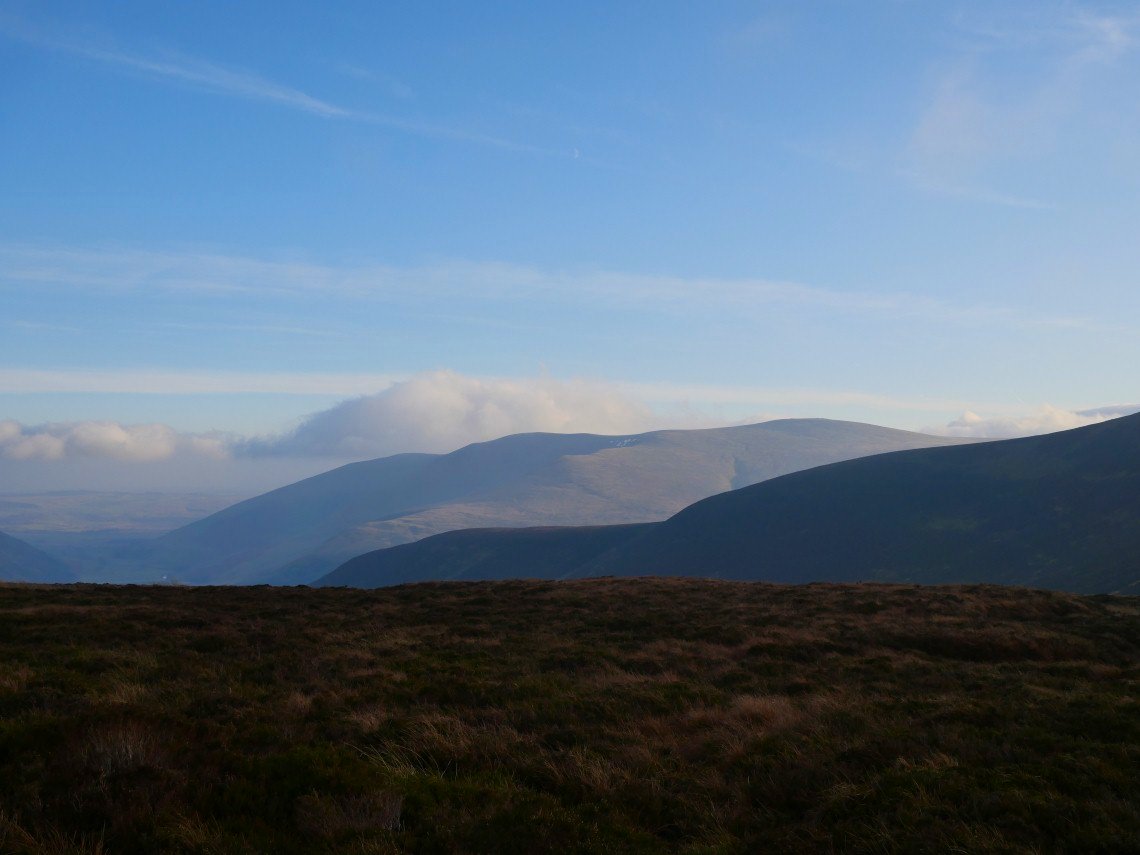 Bowscale Fell in the sunshine.From up here you get to appreciate what a huge lump of fell Bowscale is.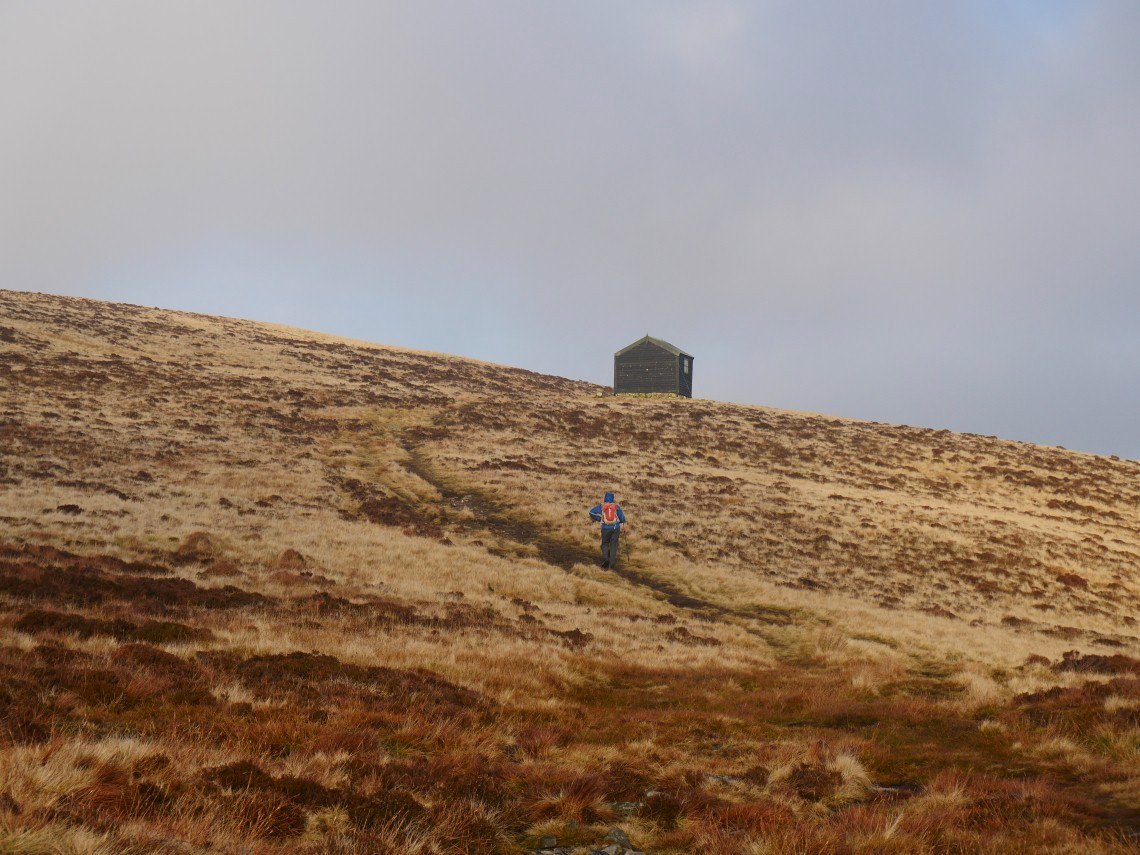 Although we didn't want to be caught out in the dark we still had plenty of time for a coffee break in Lingy Hut.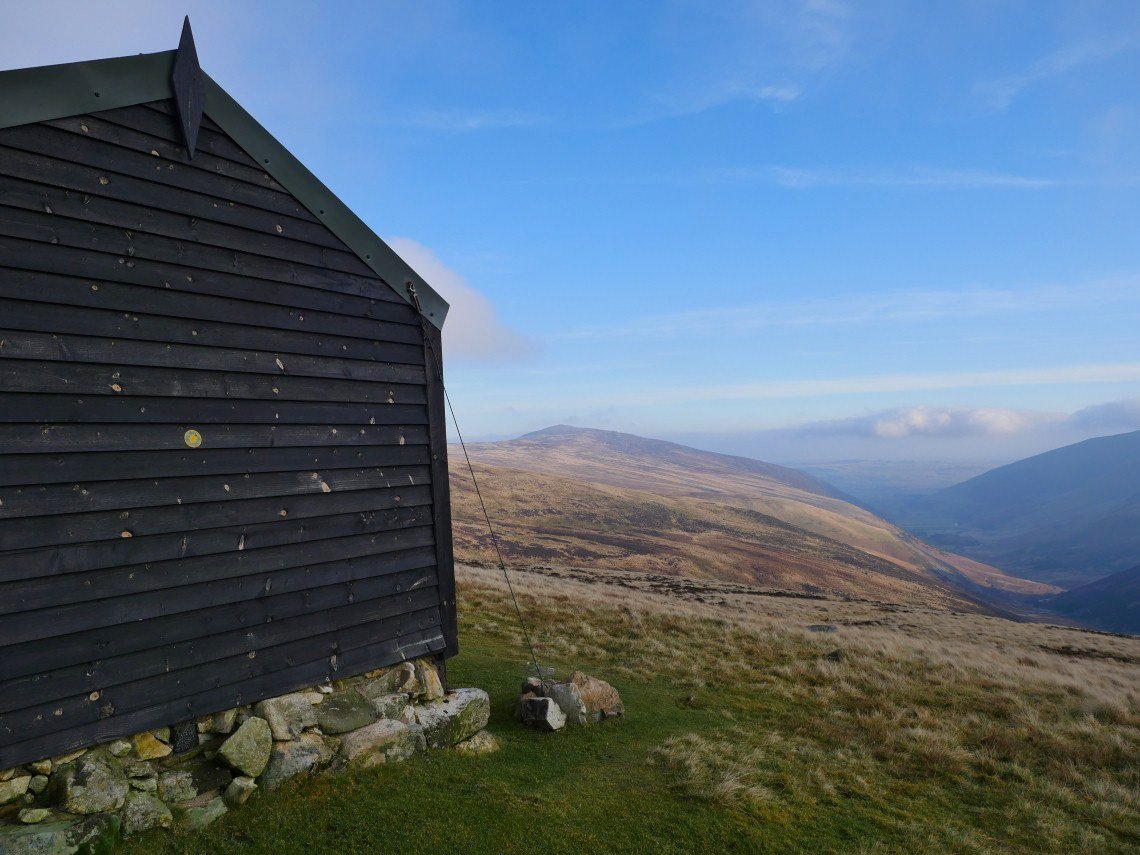 Carrock Fell from Lingy Hut.
.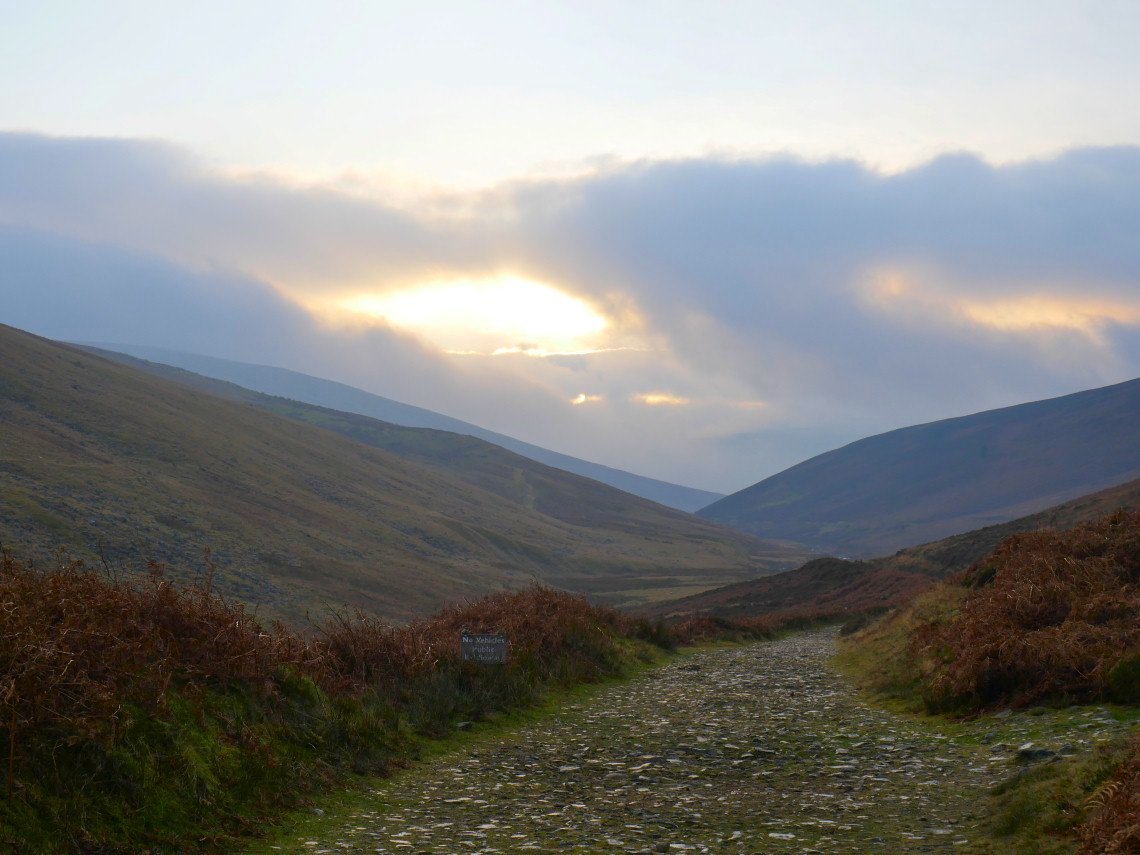 Looking to the setting sun along the valley of the river Caldew.