WWW.KARLSWALKS.CO.UK
PICTURES AND TRIP REPORTS FROM MY WALKS IN THE ENGLISH LAKE DISTRICT
---
A round above Dovedale
12th July 2020
Route Cow Bridge - Low Wood - Hartsop-Above-How - Hart Crag - Dove Crag - Bakestones Moss - Little Hart Crag - High Hartsop Dodd ( about 7.5 miles 2500 ft ascent )
A ride over Kirkstone pass for Rob and I this week to walk the hills above the lovely Dovedale valley.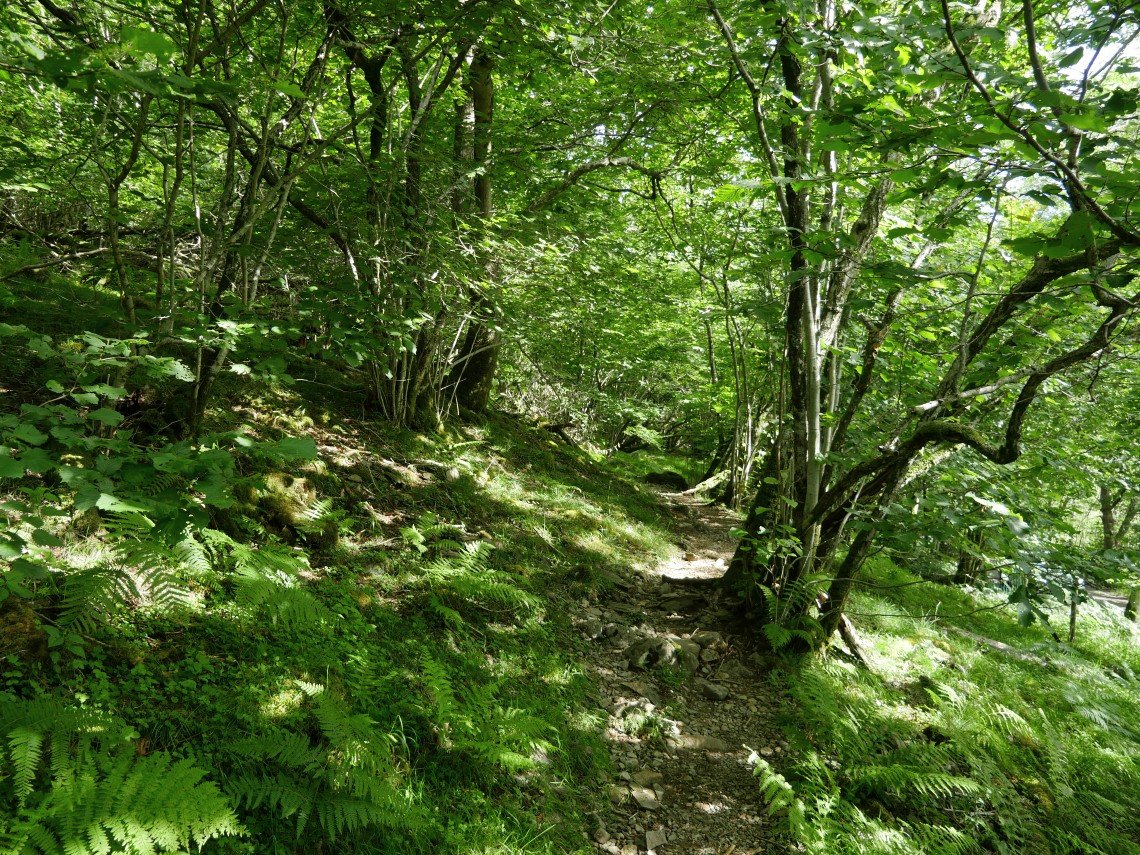 A warm sunny morning as we walked northwards from the car park at Cow Bridge on the concessionary footpath through Low Wood that keeps you off the busy road.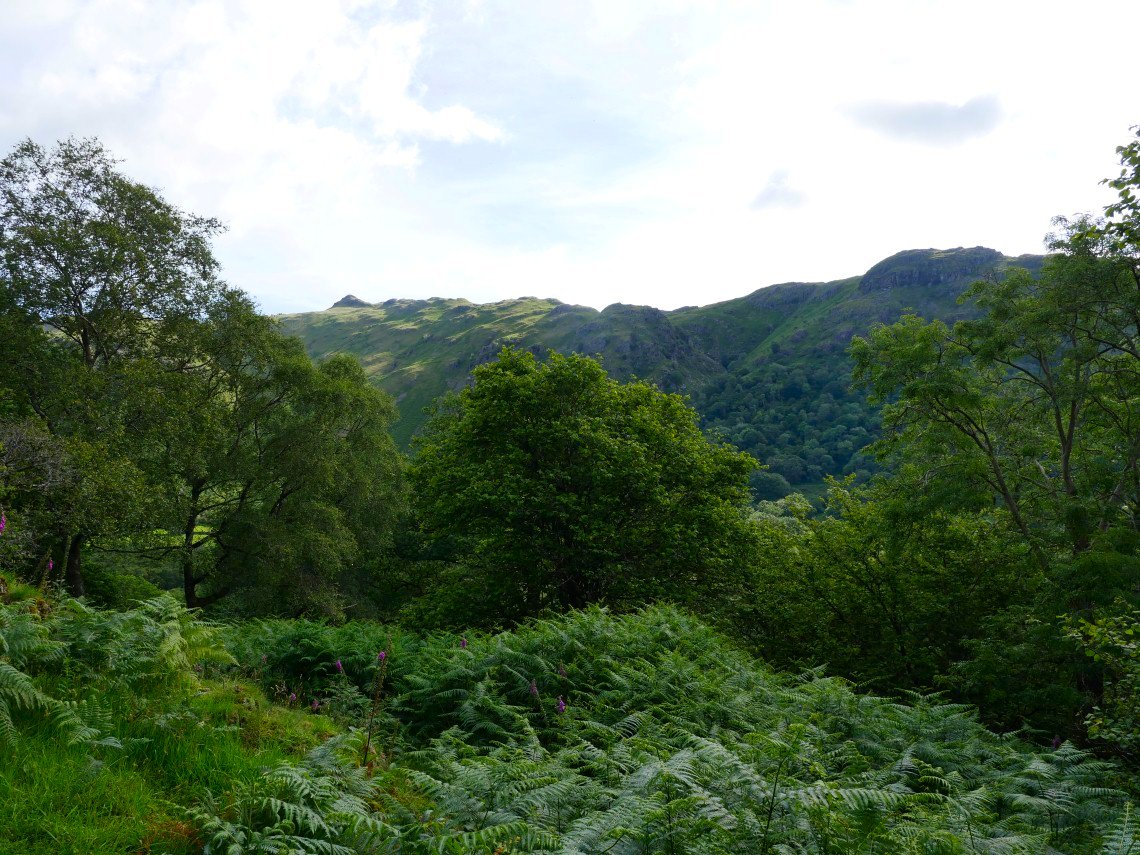 Looking across the valley to Angle Tarn Pikes.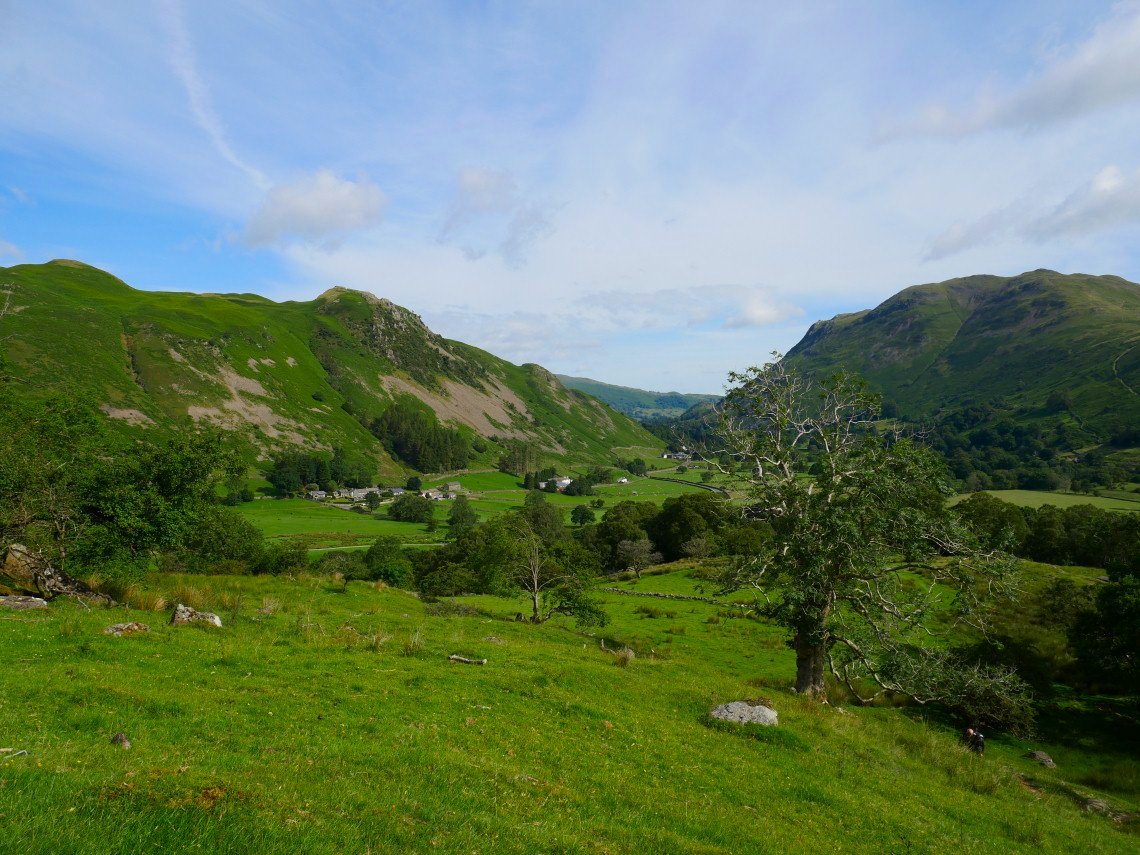 On leaving Low Wood you start on the roller coaster climb along Hartsop-Above -How. Place Fell is seen across the valley with Arnison Crag above the houses at Lane Head.
The pointy Gavel Pike is clear but Fairfield is hidden in the cloud.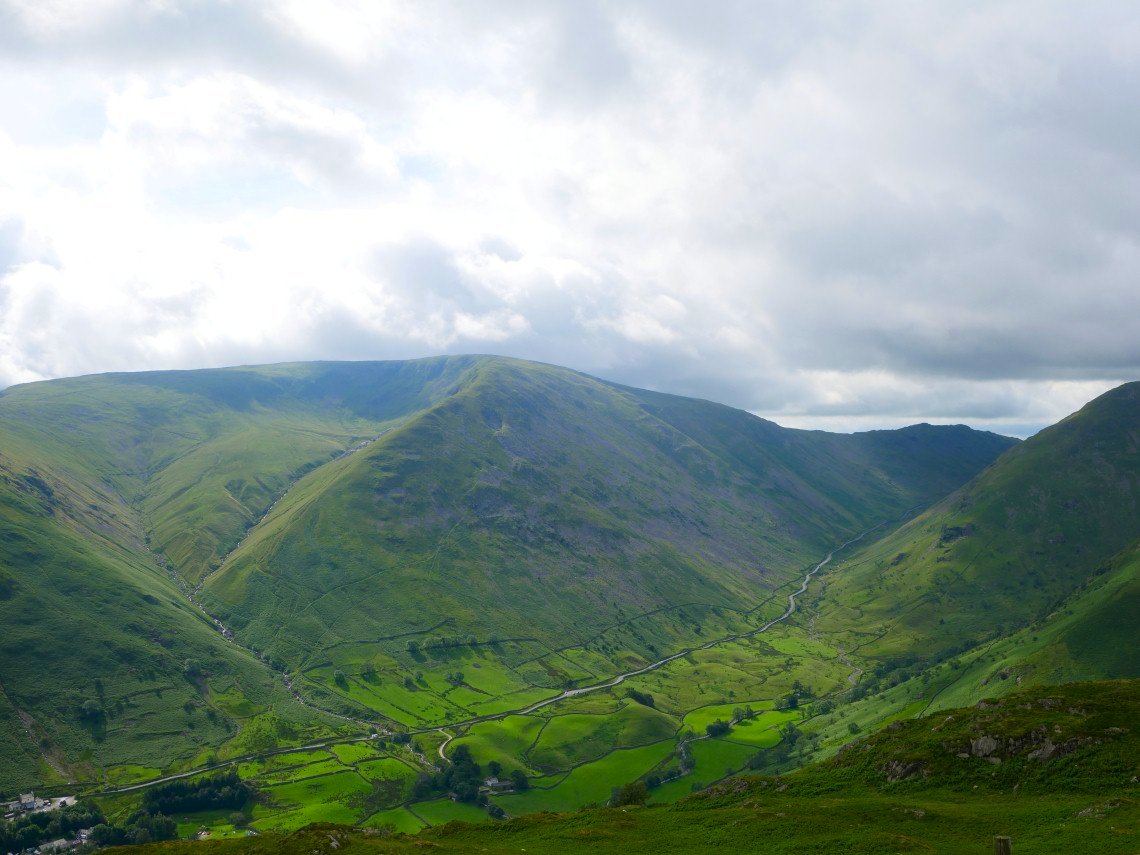 The view over the wall to the Kirkstone pass road with Caudale Moor above.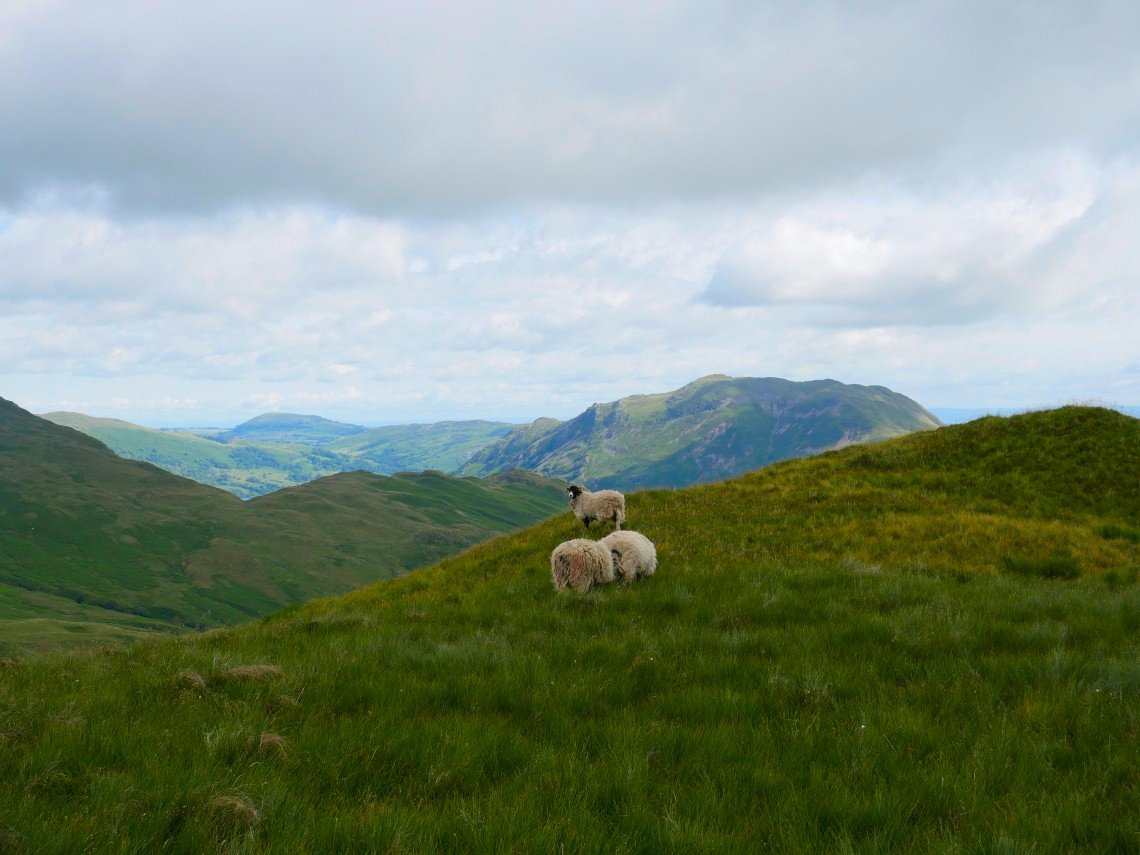 The great bulk of Place Fell to the right with Great Mell Fell in the distance. A cooling breeze started blowing now which was very welcome.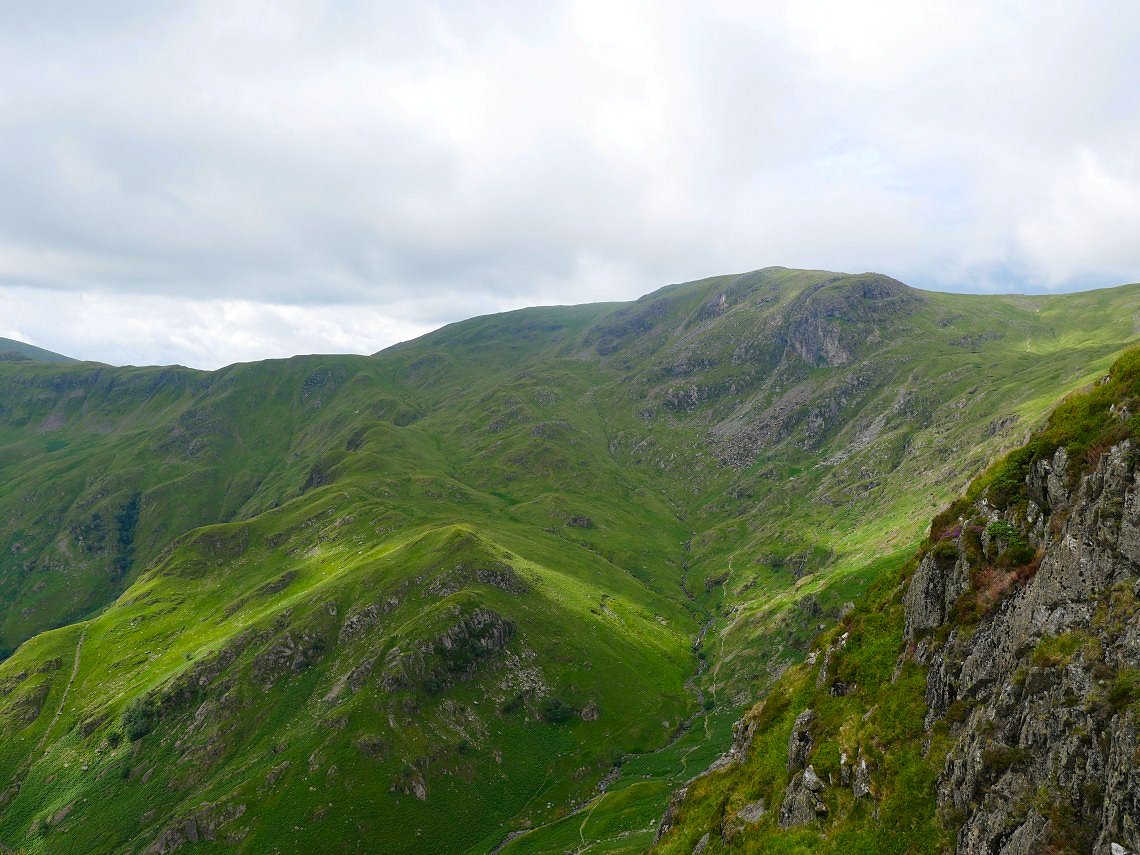 The upper reaches of Dovedale with Dove Crag above to the right. The interesting looking ridge of Stand Crags is on my to-do list.
.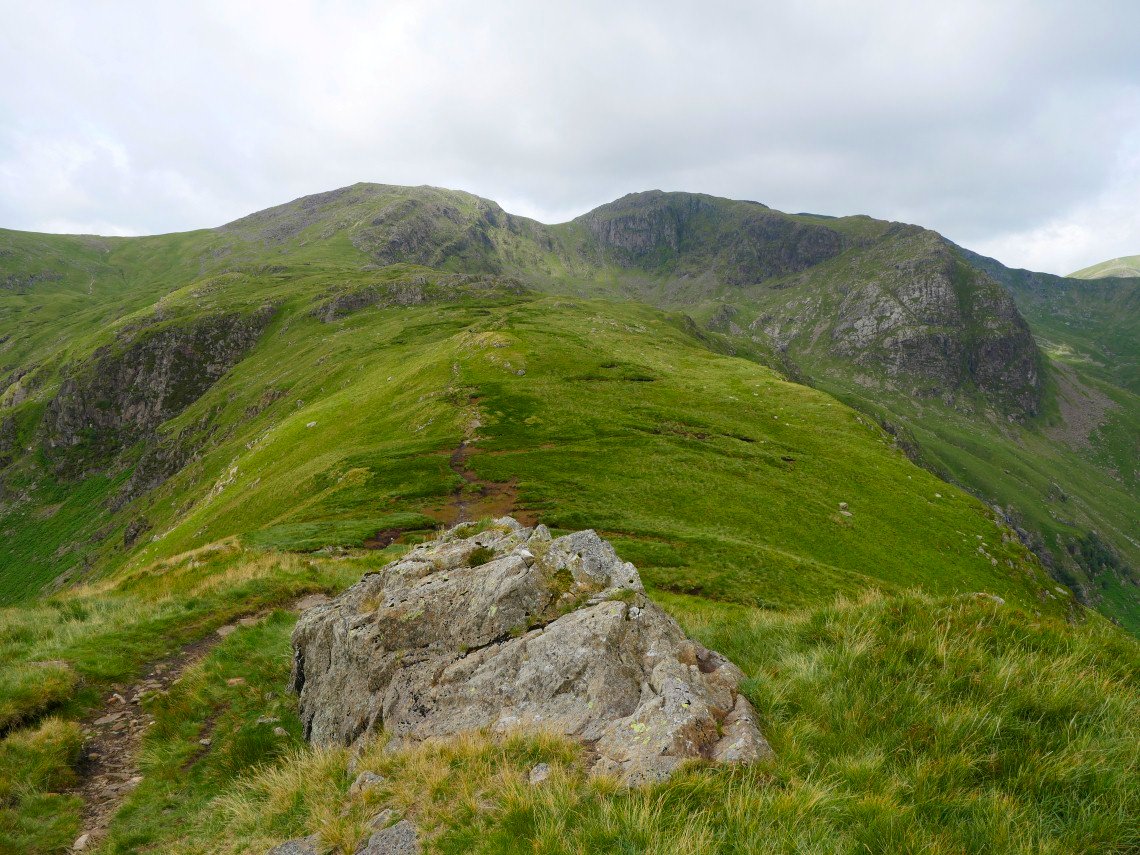 Our route ahead is clear, Hart Crag is the high point in the centre of the photo. The huge cliffs of Scrubby Crag and Greenhow End on Fairfield are to the right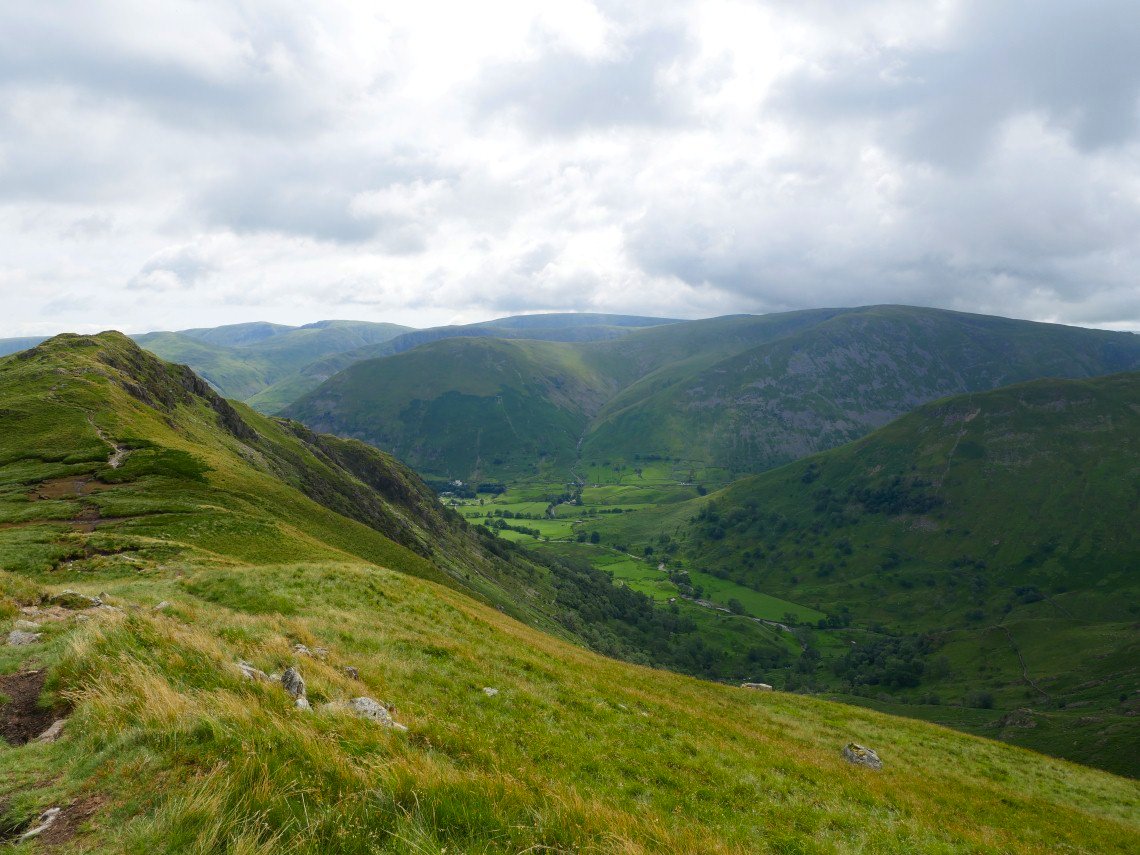 A look back along Hartsop-above How with the green fields of lower Dovedale below..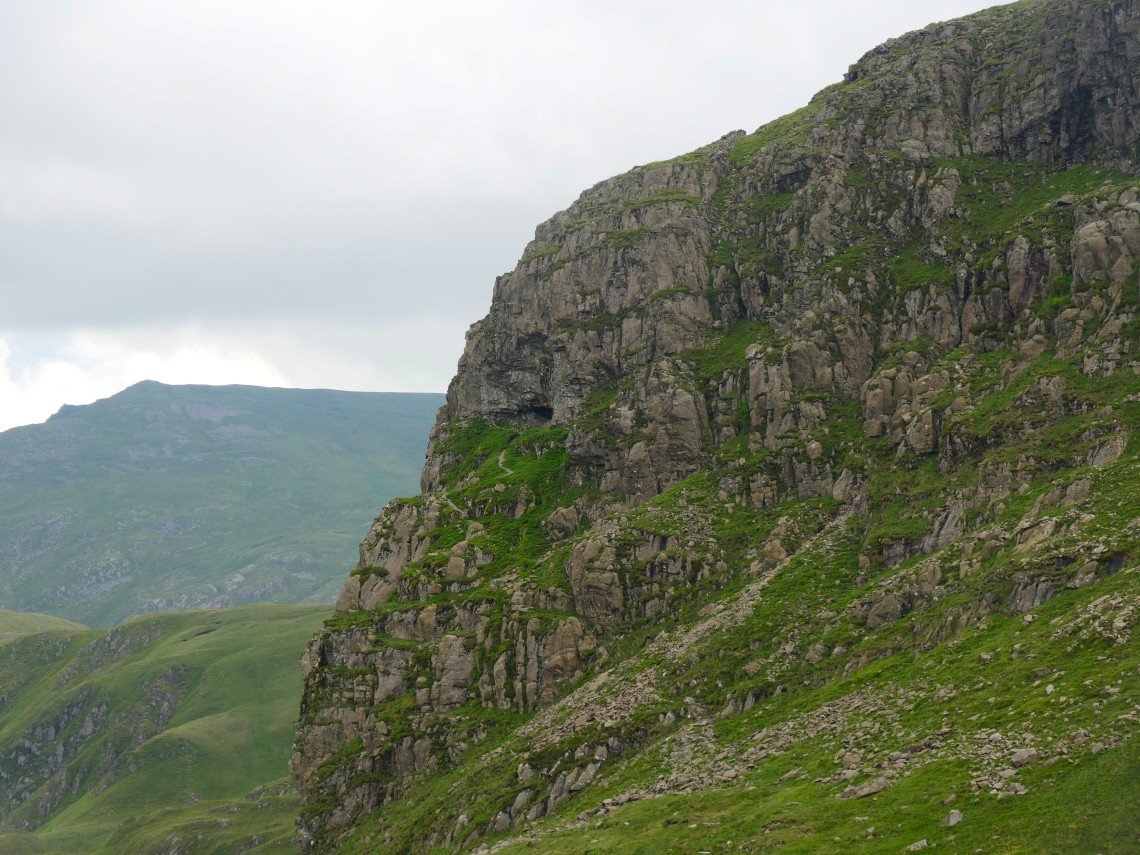 The Priest's Hole cave ( and the exposed path to it ) in the face of Dove Crag.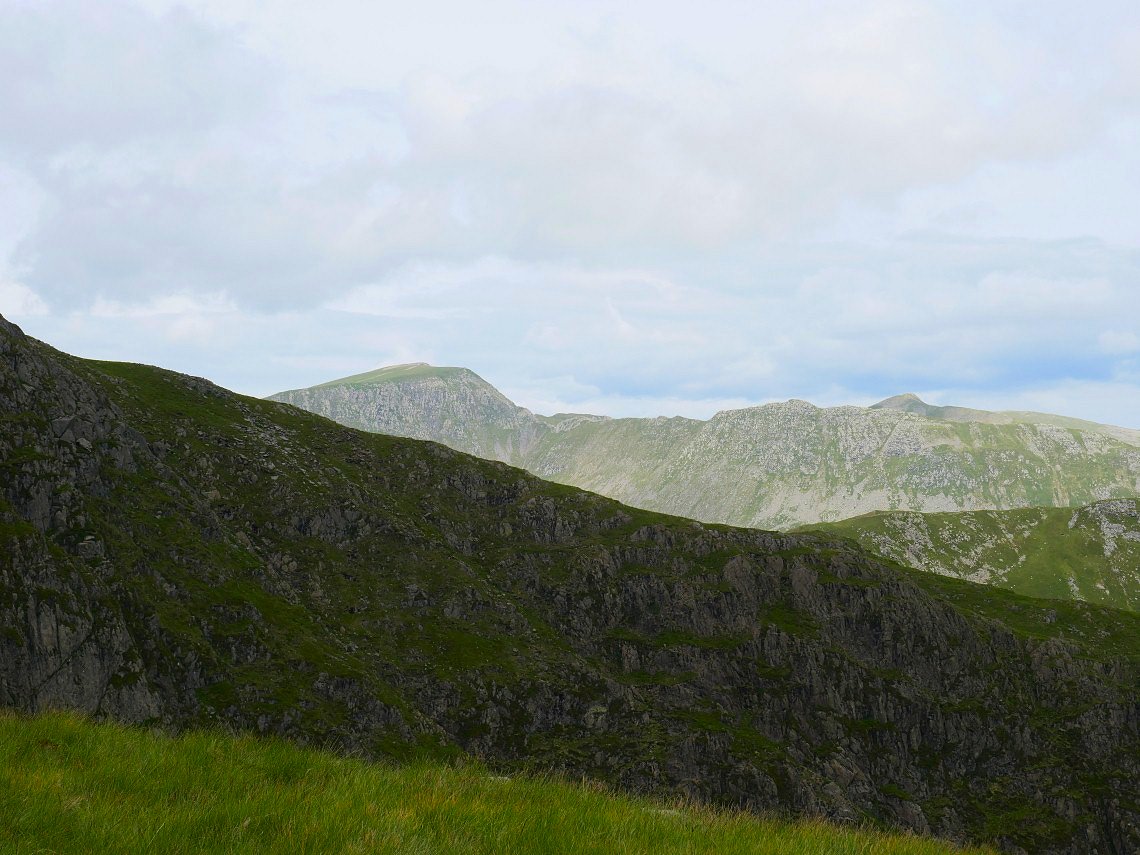 The day was clouding over slightly but Helvellyn and Striding Edge are still in the sun.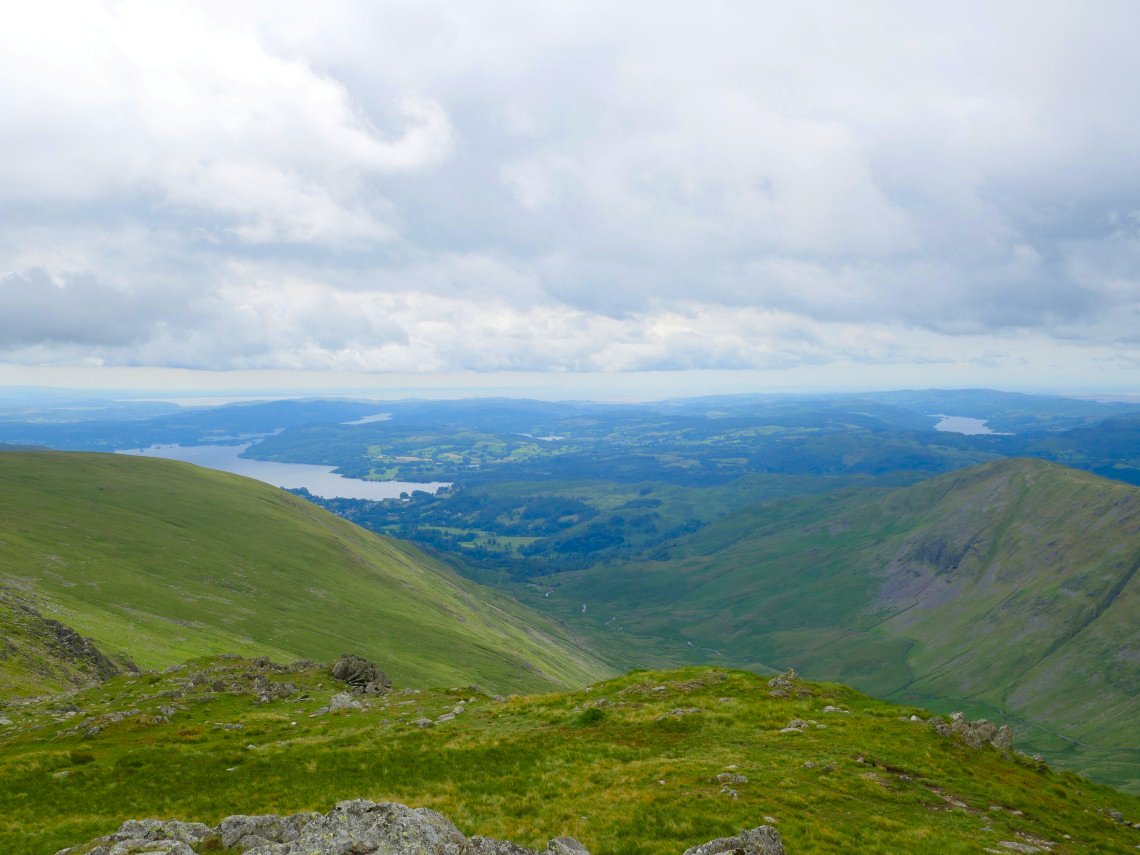 On to Hart Crag now looking down to both Windermere (L) and Coniston Water.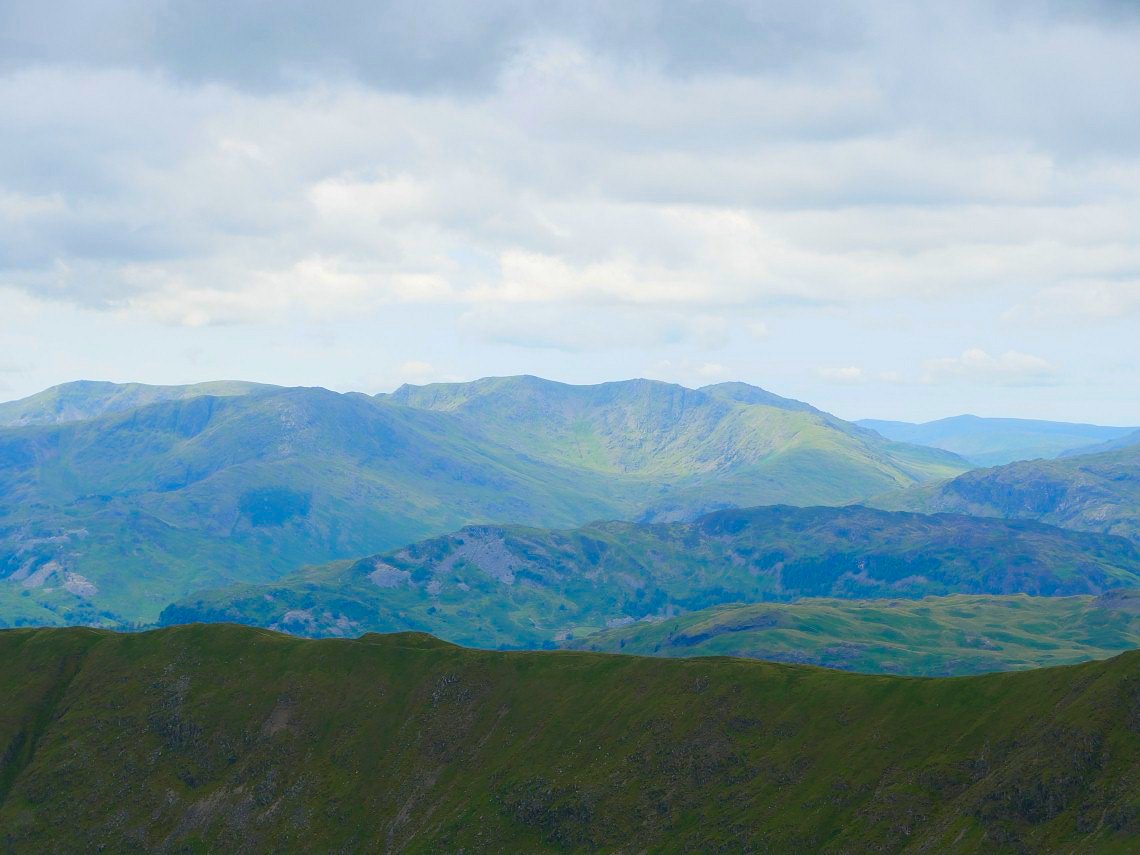 Zooming in over Lingmoor Fell to the Coniston fells.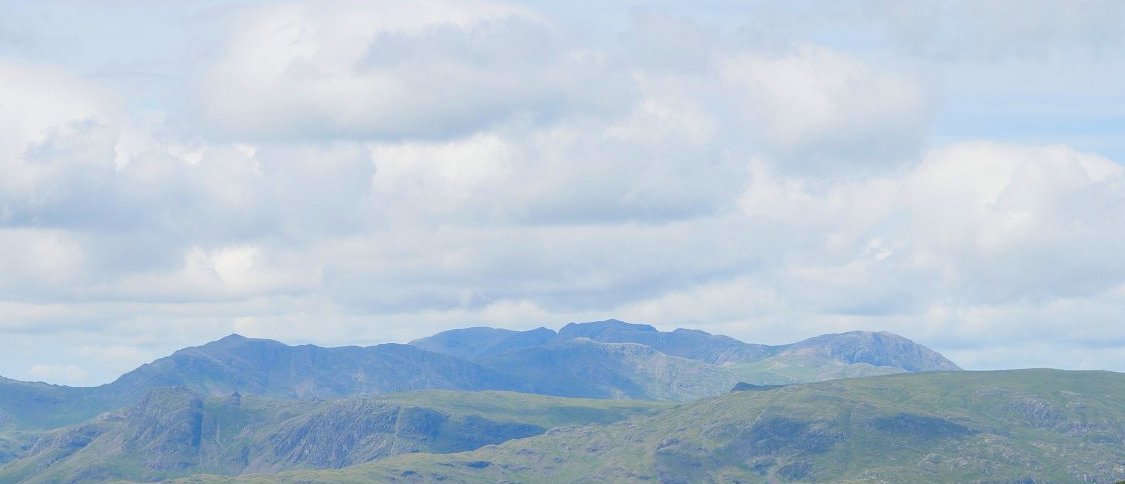 The air was quite cool on the tops so the view across to the Scafell group was excellent.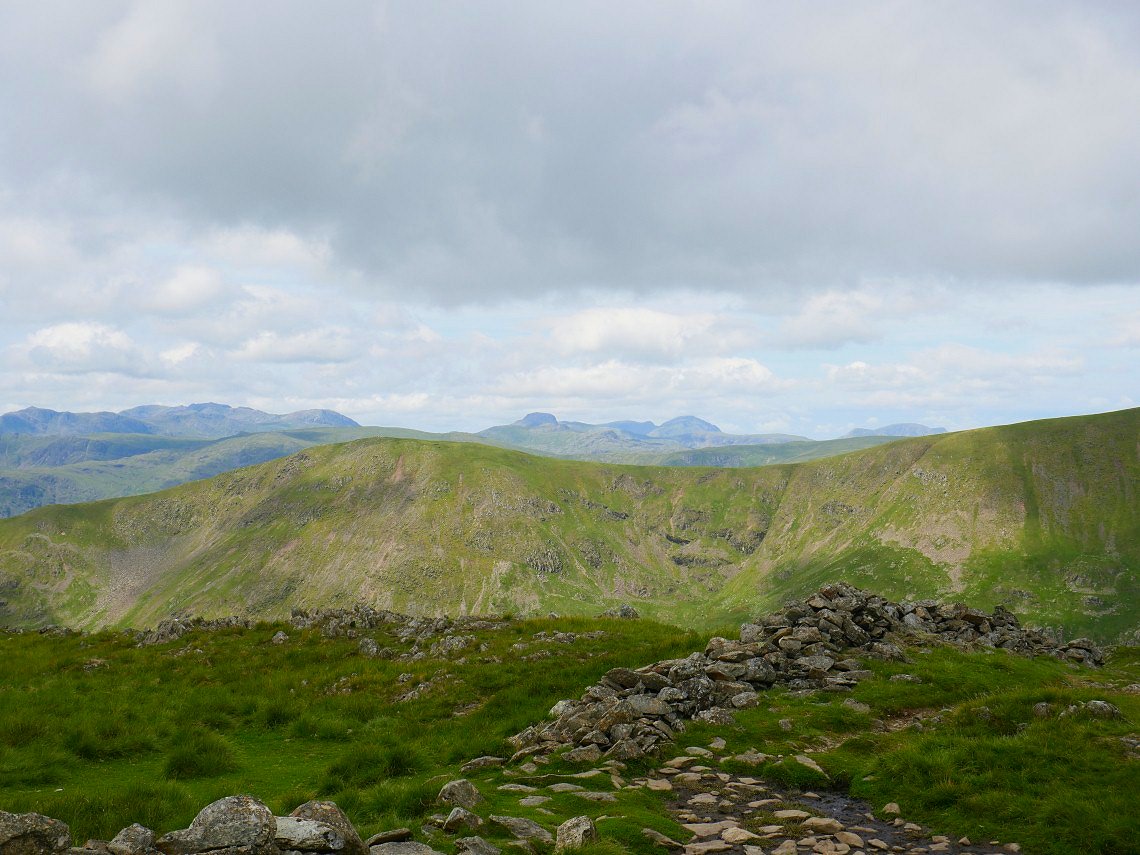 A wider view from Dove Crag with Great Gable in the centre then Pillar to the right with the High Stile fells further right. Great Rigg is the fell in the foreground.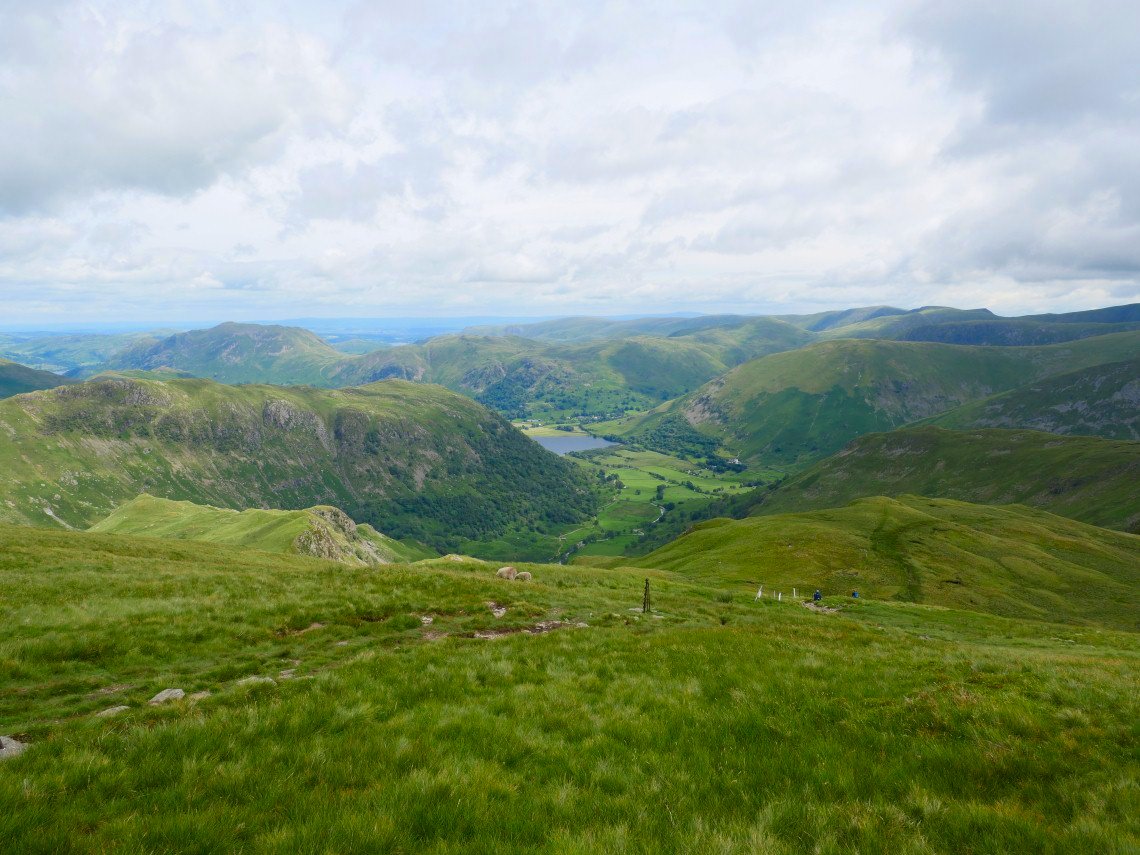 Starting on the descent down to Bakestones Moss. Brotherswater below and the top of Stand Crags to the left.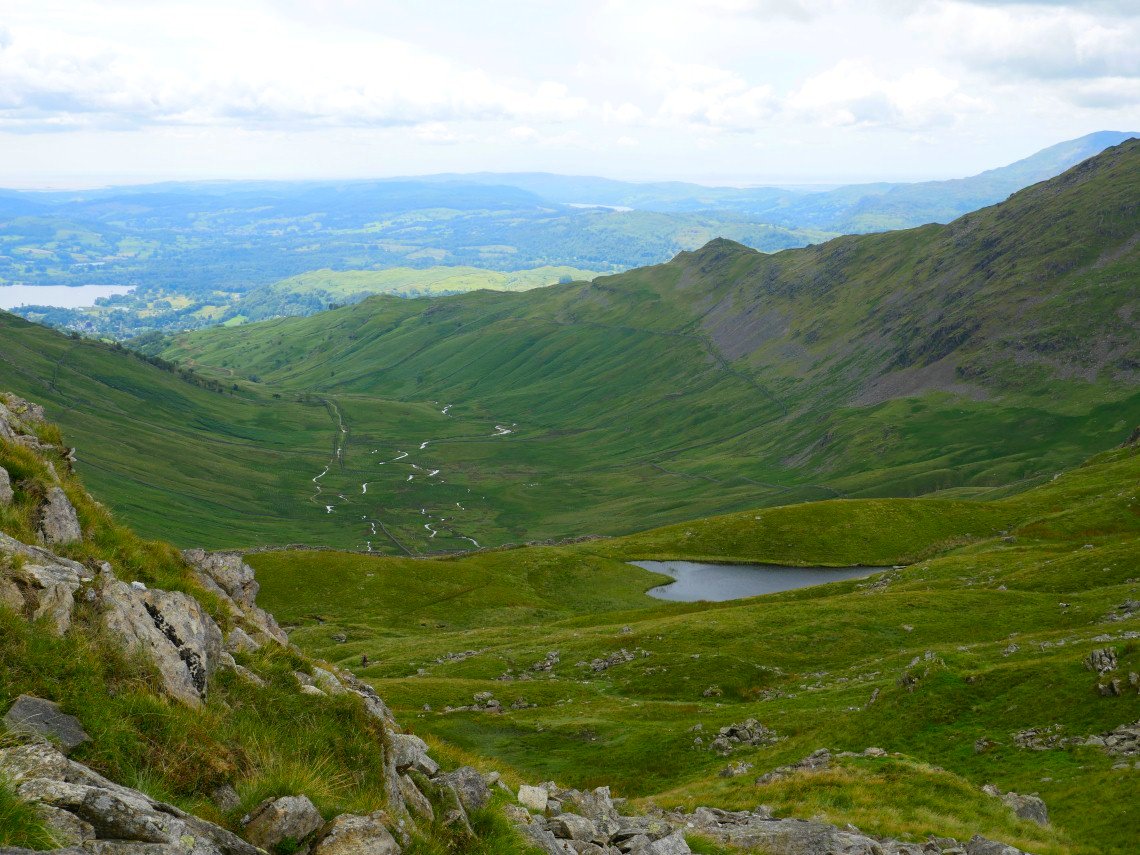 Scandale Tarn with Scandale below.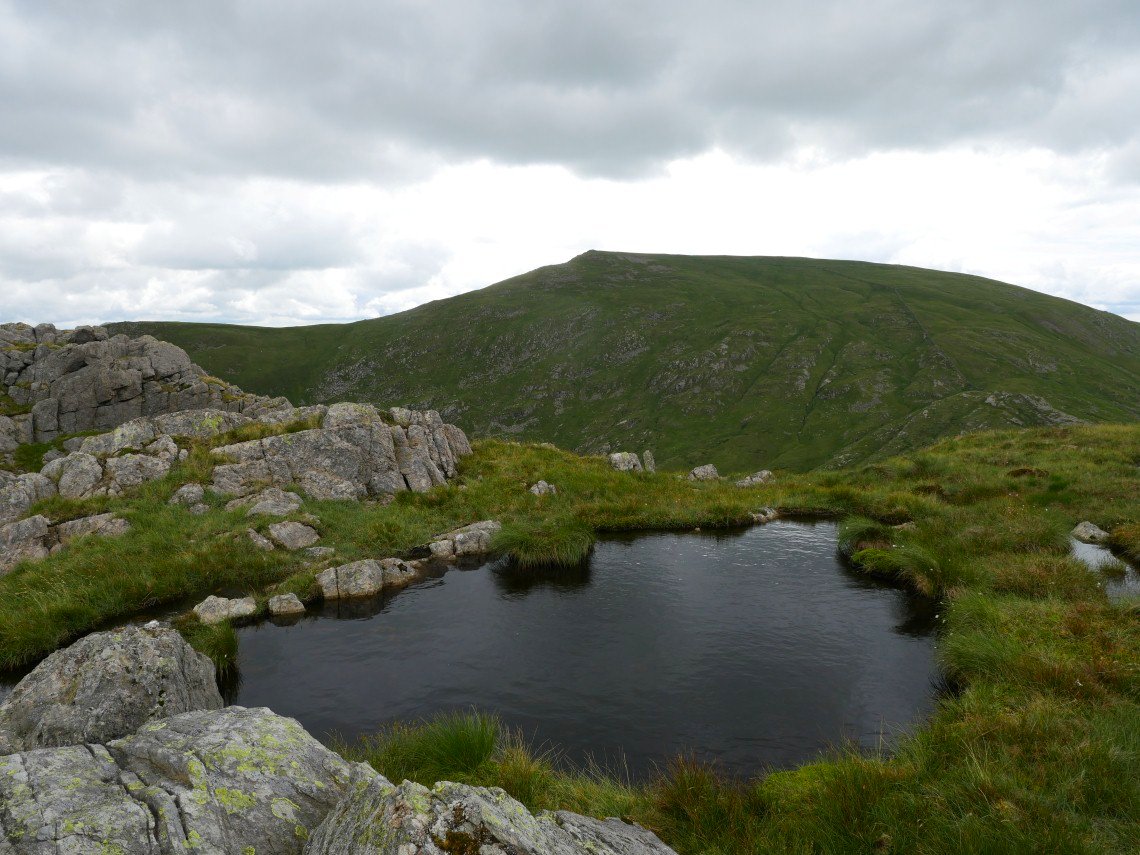 Red Screes from Little Hart Crag.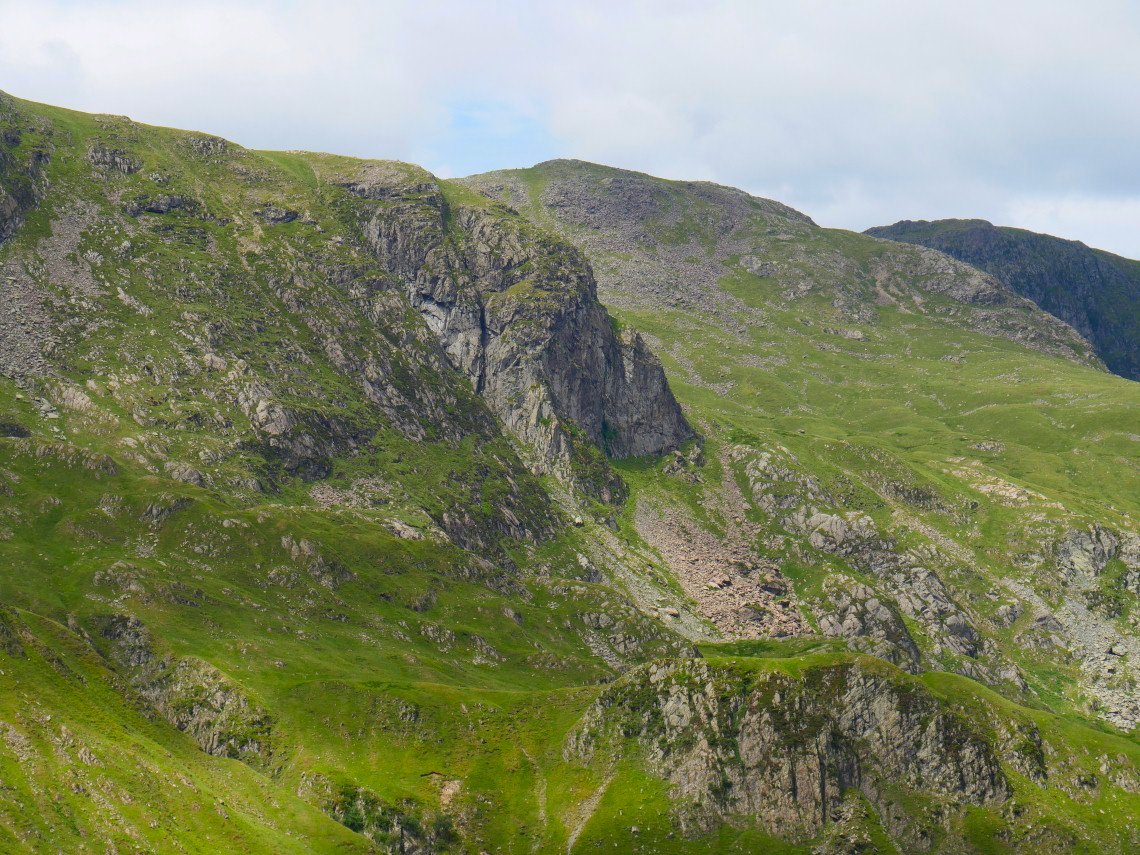 Dove Crag from the other side.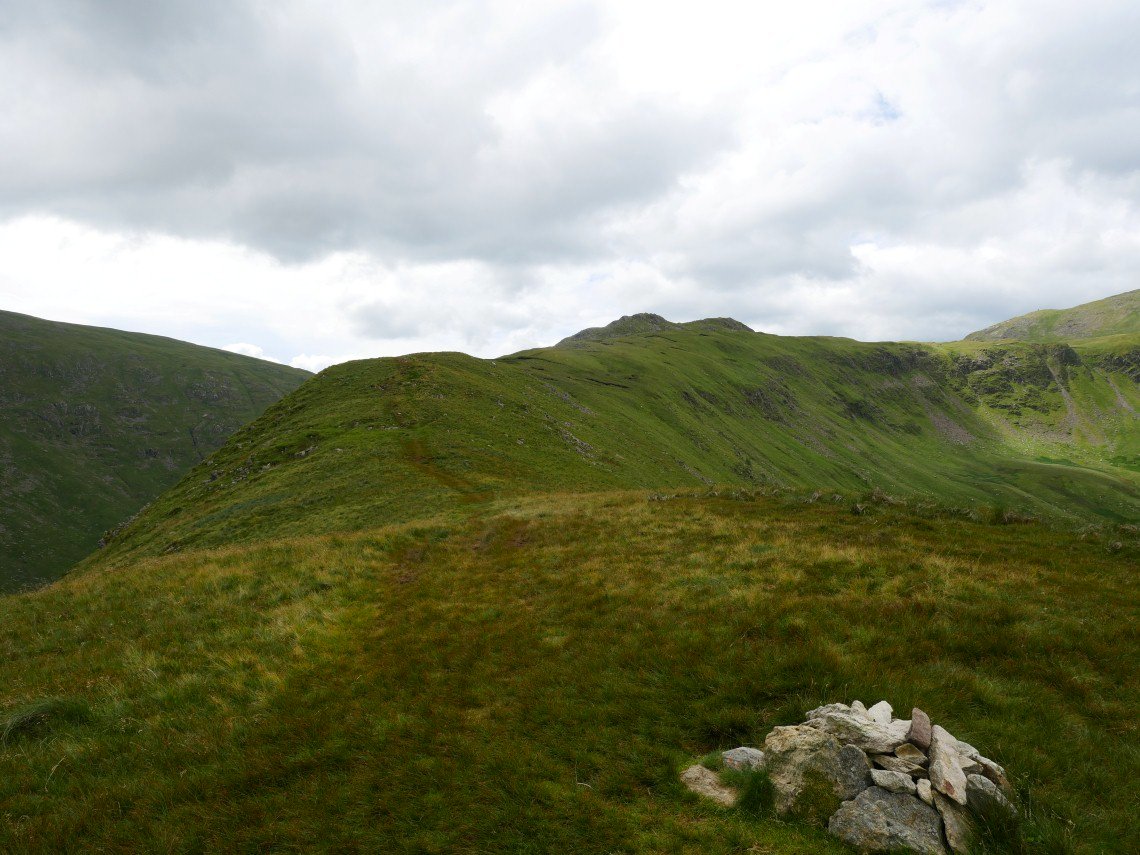 Looking back to Little Hart Crag from High Hartsop Dodd.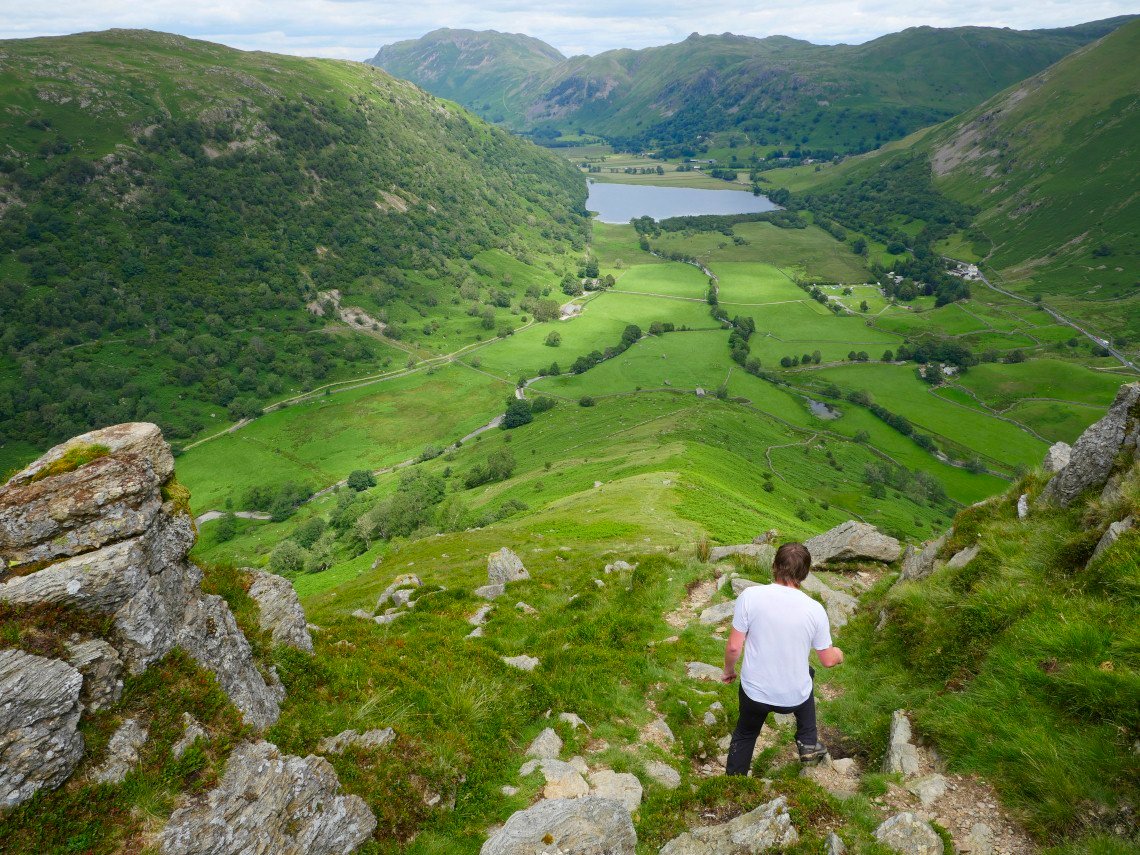 Rob on the very steep descent to the valley.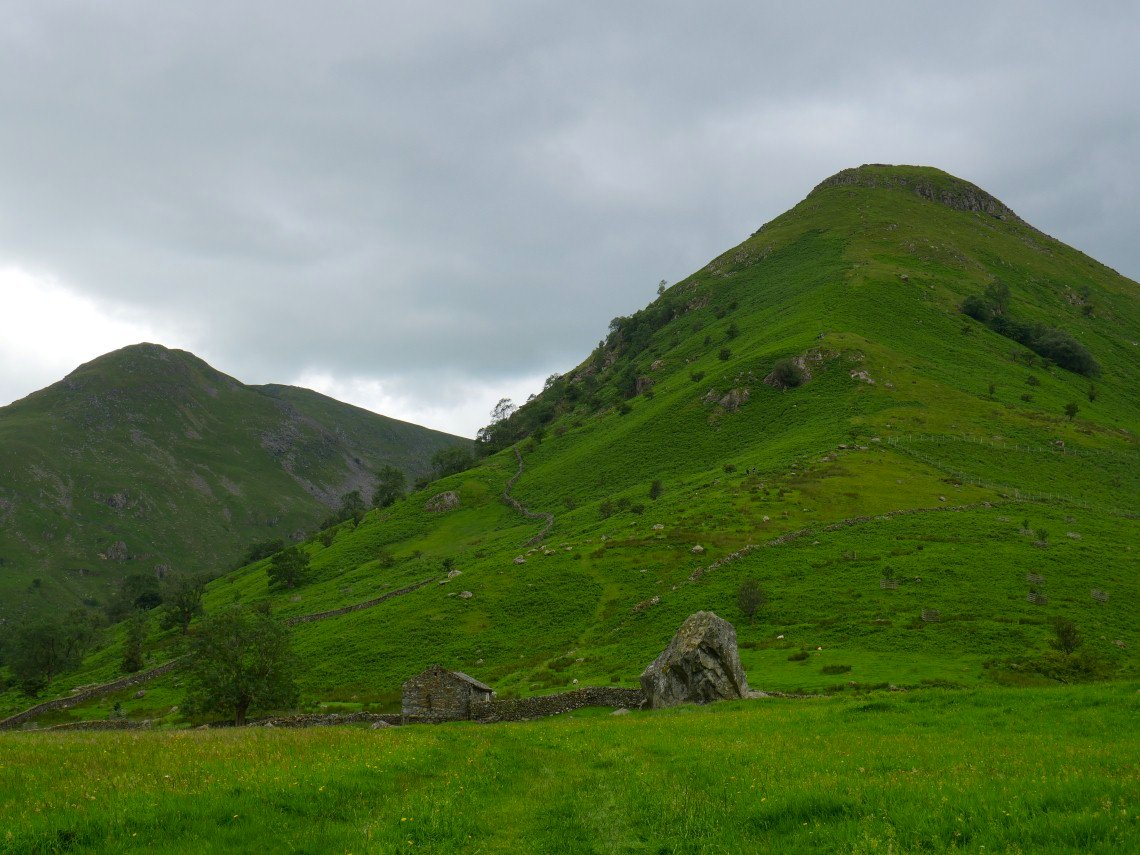 High Hartsop Dodd from the bottom.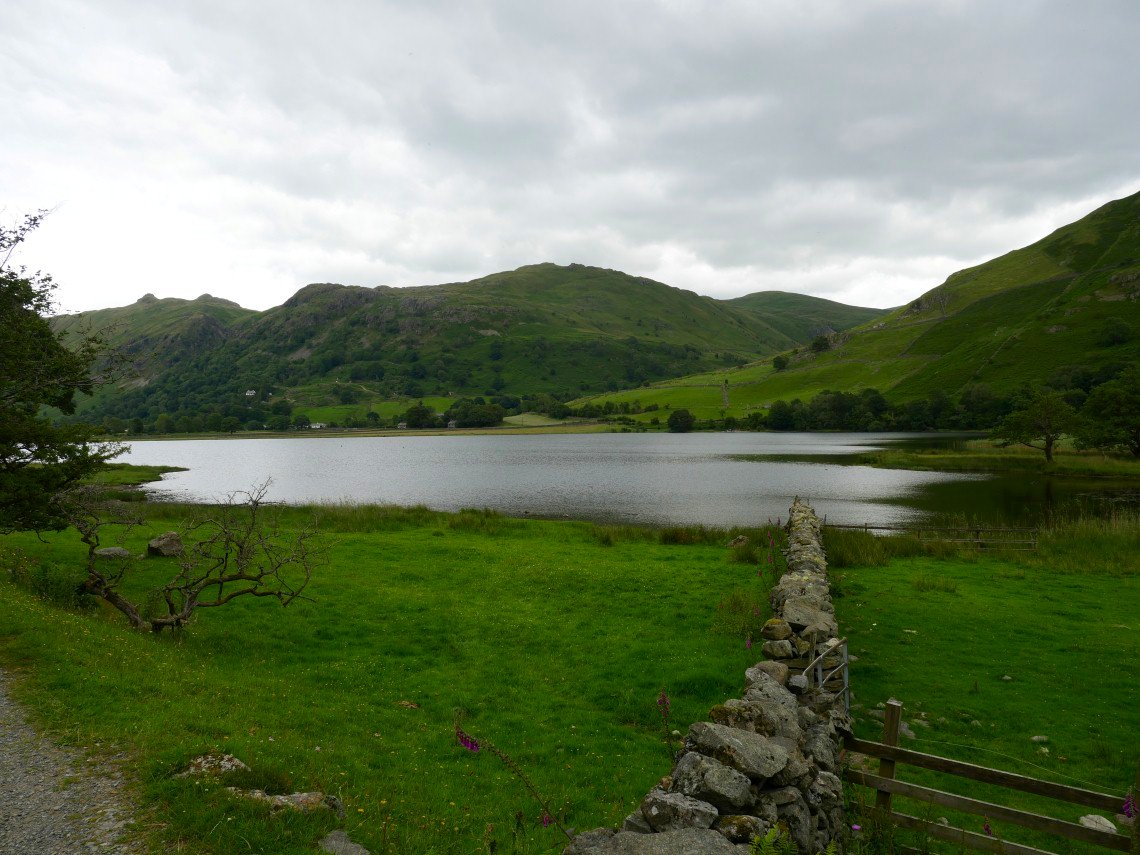 Brotherswater. Although the skies were now cloudy it was very warm at valley level.