<

WWW.KARLSWALKS.CO.UK

PICTURES AND TRIP REPORTS FROM MY WALKS IN THE ENGLISH LAKE DISTRICT
---
Wetherlam and Red Dell
21st July 2019
Route. Tilberthwaite - Tilberthwaite Gill - Birk Fell Man - Wetherlam Edge - Red Dell - Hole rake - Yewdale Moss - Horse Crag - Tilberthwaite ( about 7.5 miles 2700ft ascent)
A climb to a familiar fell but with a new descent today..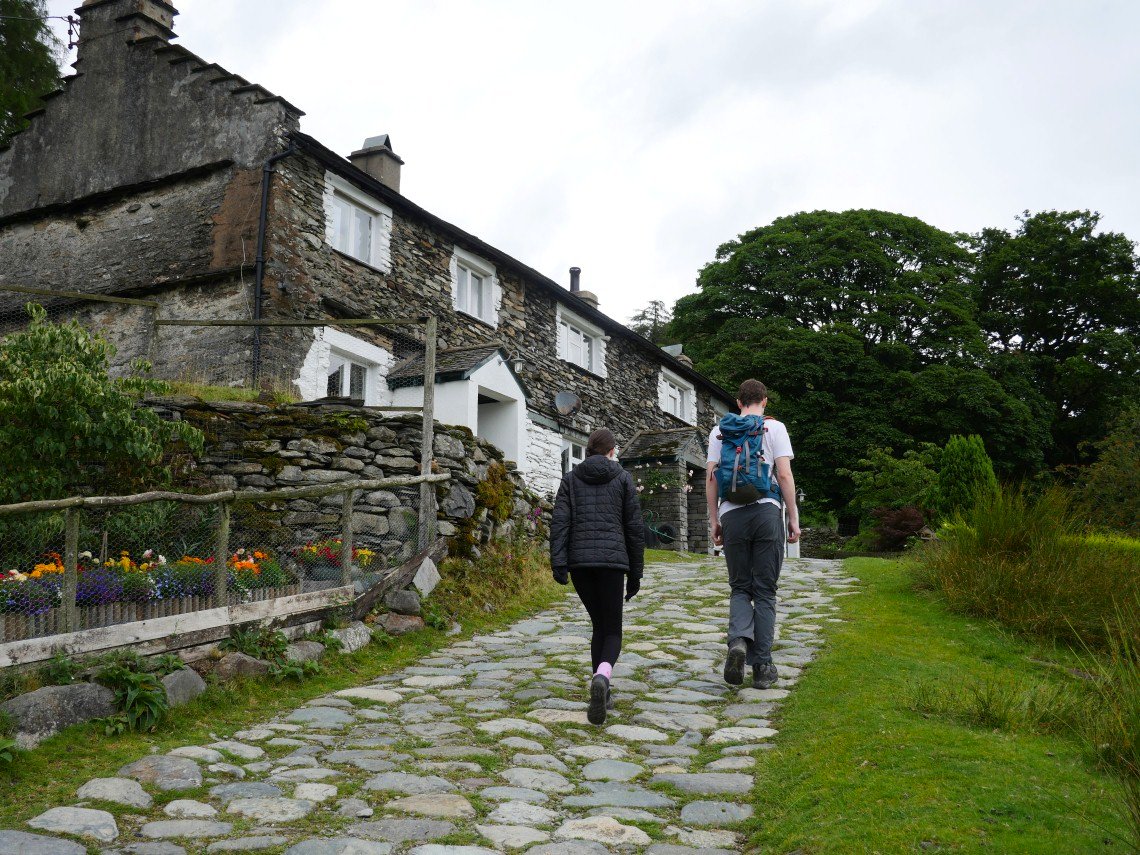 David and Emily came along today and although I had already decided that I would descend Wetherlam on a new route for me I also took a slightly different route at the start of the walk climbing up on the north side of Tilberthwaite Gill/Yewdale Beck rather than the south which I've used every time before.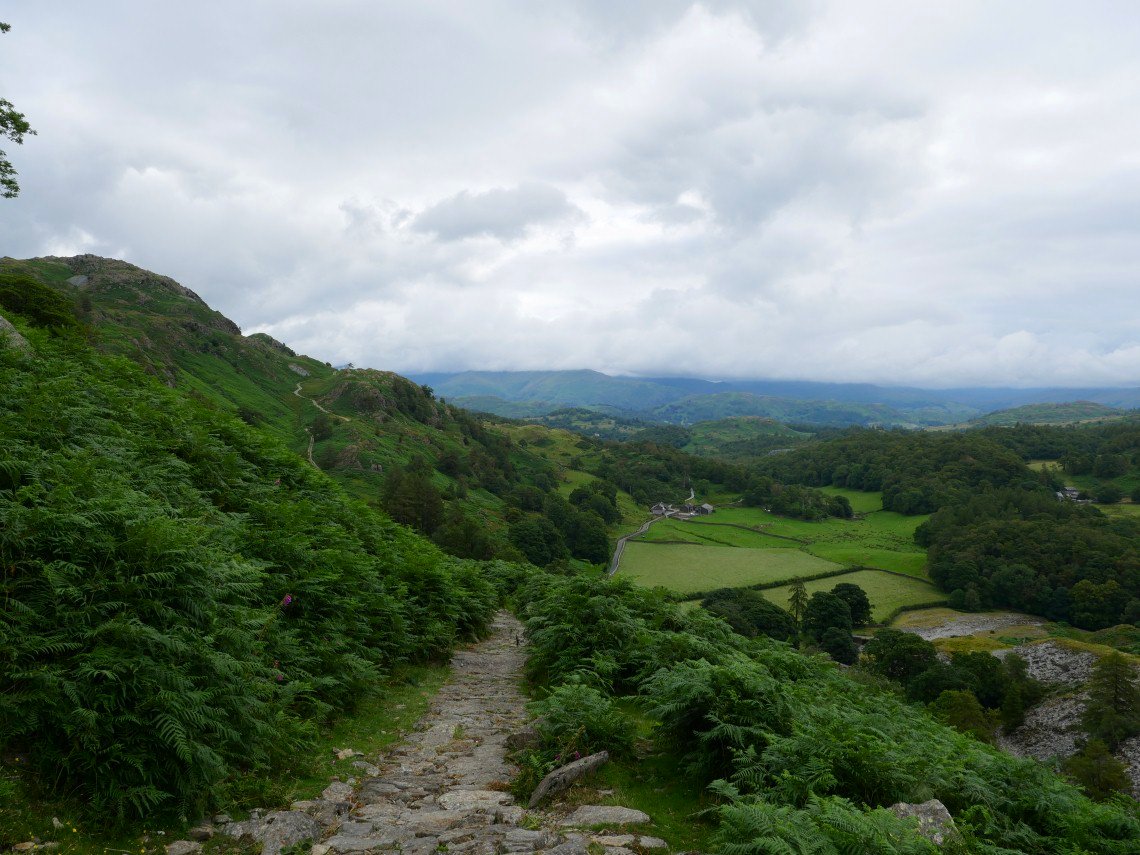 We had luck on our side regarding the weather as the fells to the east and north were clagged in but the Coniston group were mostly clear. This is looking over to Fairfield and the eastern fells.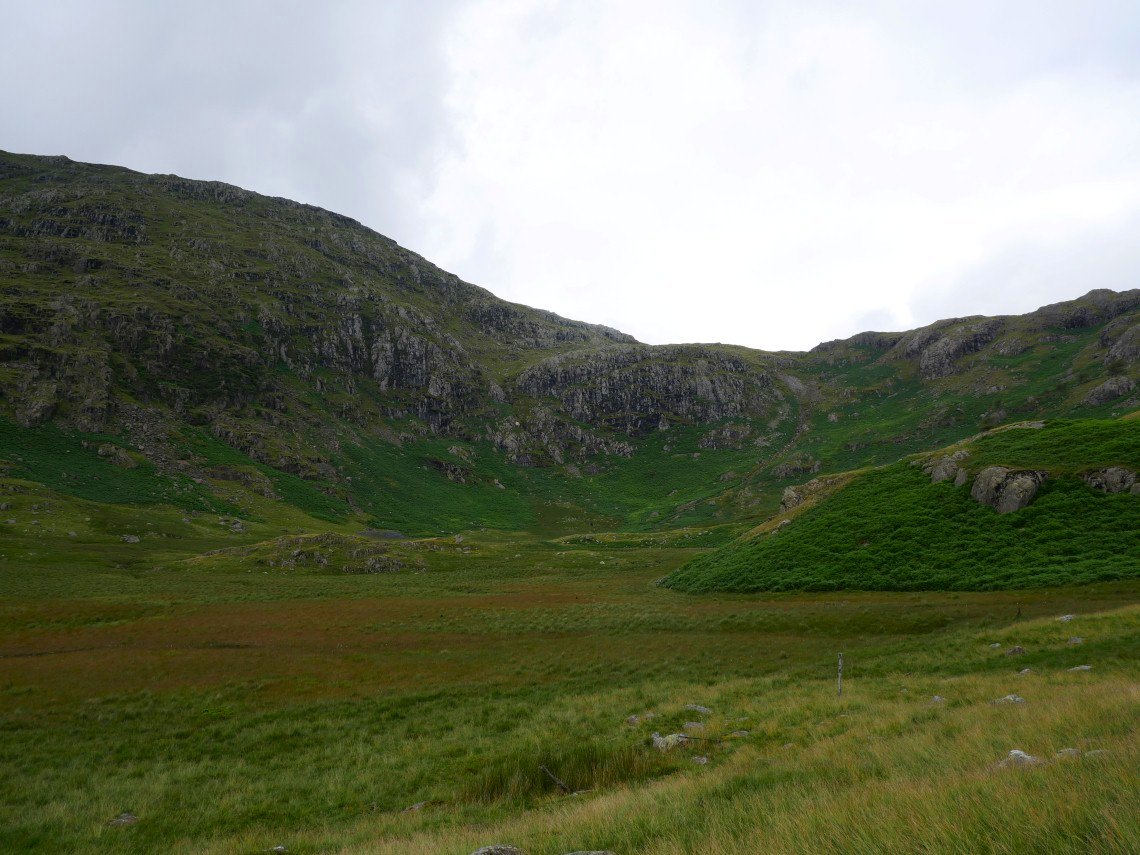 The path takes a roundabout route as it climbs around the moss heading for Birk Fell Hawse, which can be seen above the small cliff face.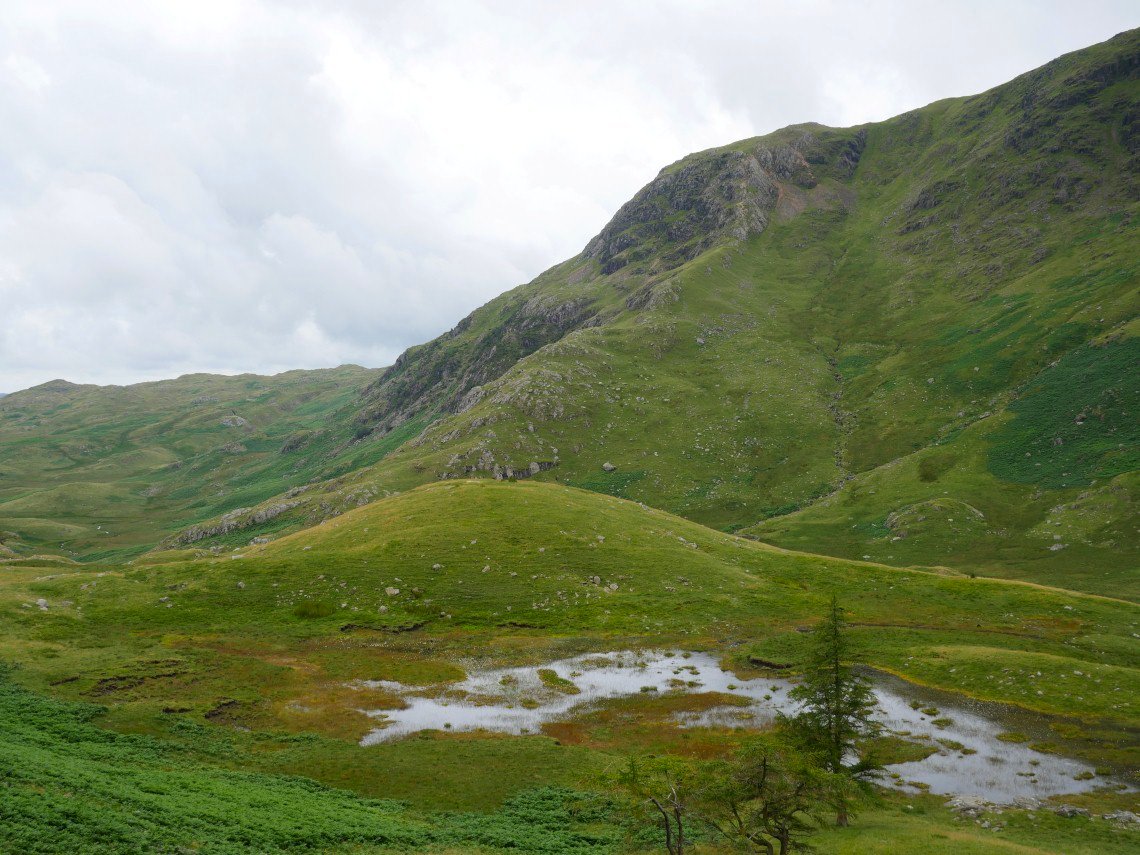 Steel Edge, another exciting way to climb Wetherlam. Sue and I climbed it just over twelve months ago on a lot sunnier day than today..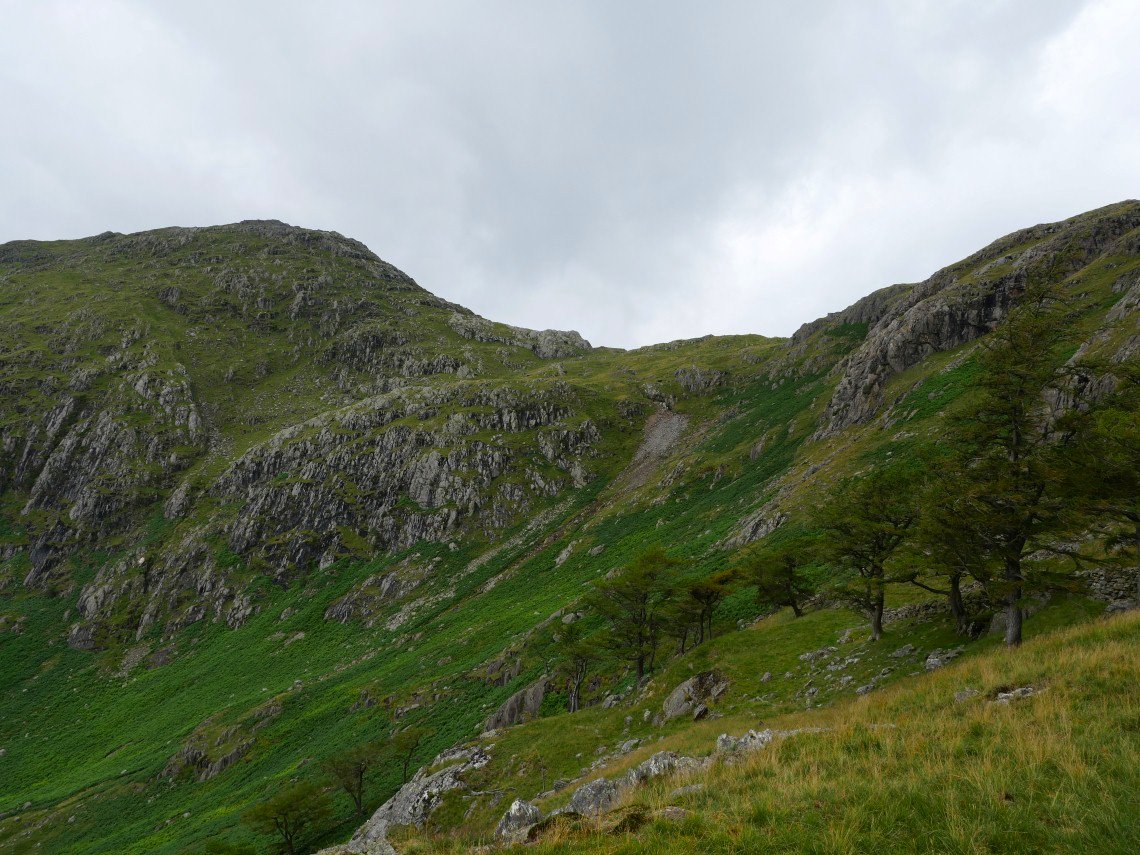 This area is quite unusual in that there are native trees growing quite high on the fellside.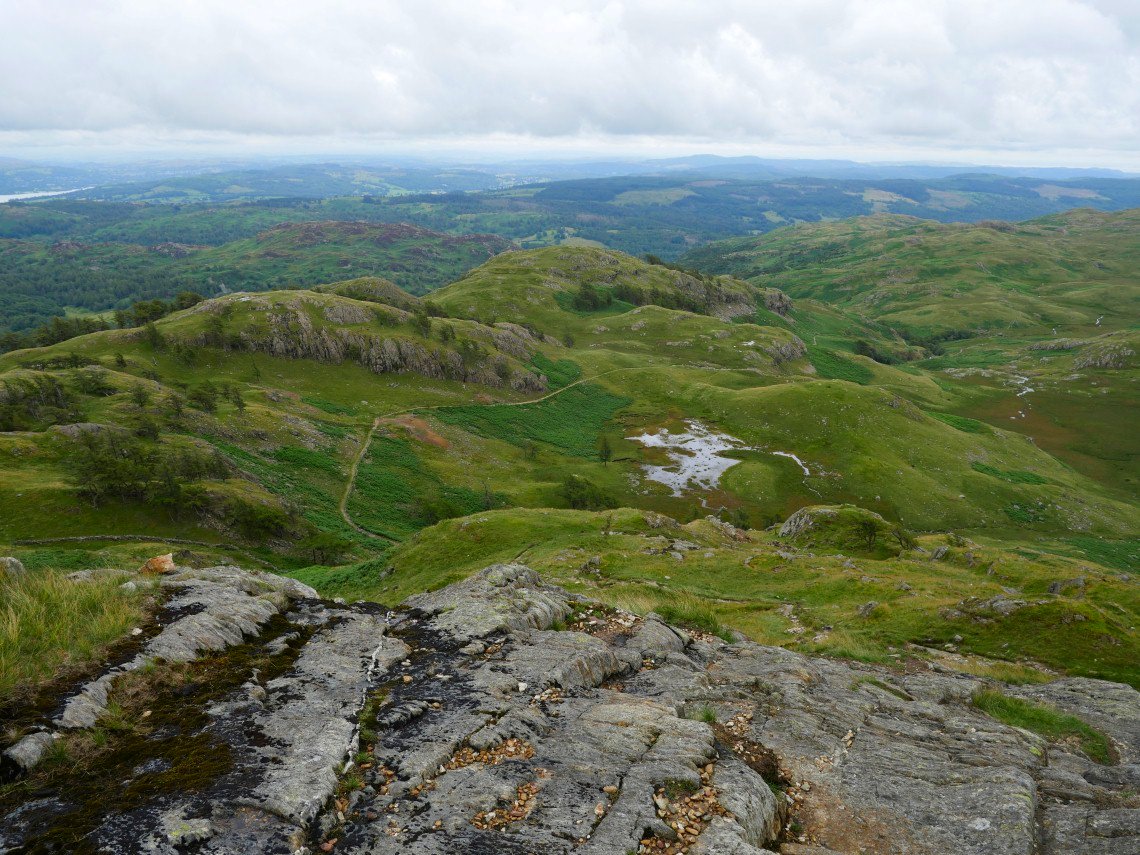 Looking down on our outward path from Birk Fell Man.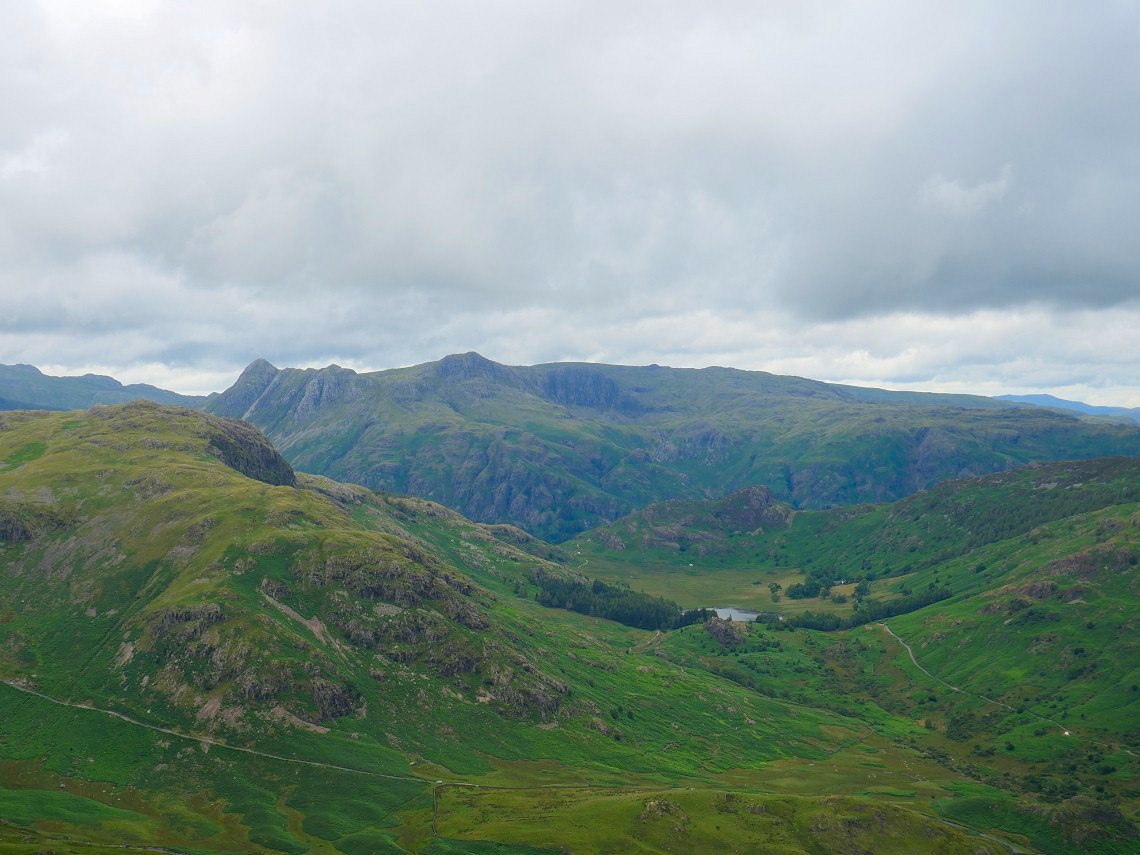 And looking further afield to Blea tarn and the Langdale Pikes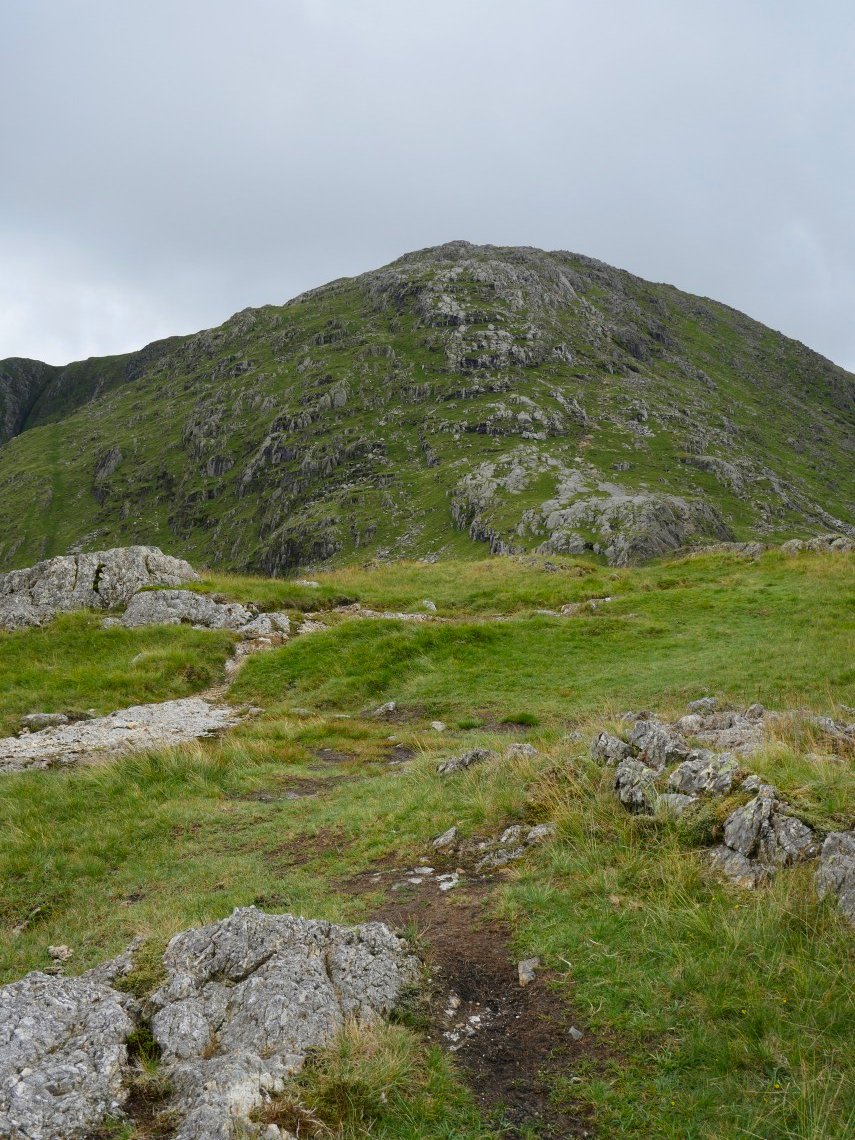 Wetherlam Edge.
.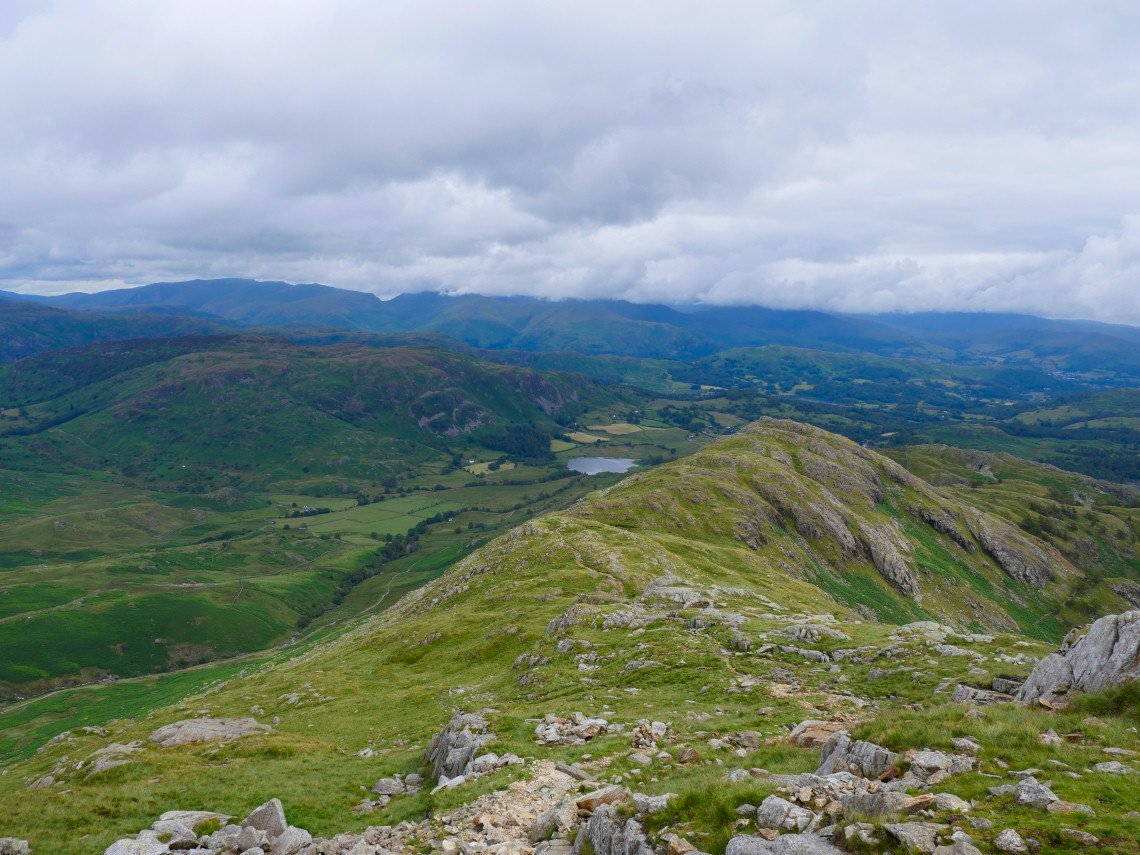 Helvellyn in the distance to the left looks to be just free of the cloud but Fairfield and the fells around are still covered ( The tarn below is Little Langdale tarn).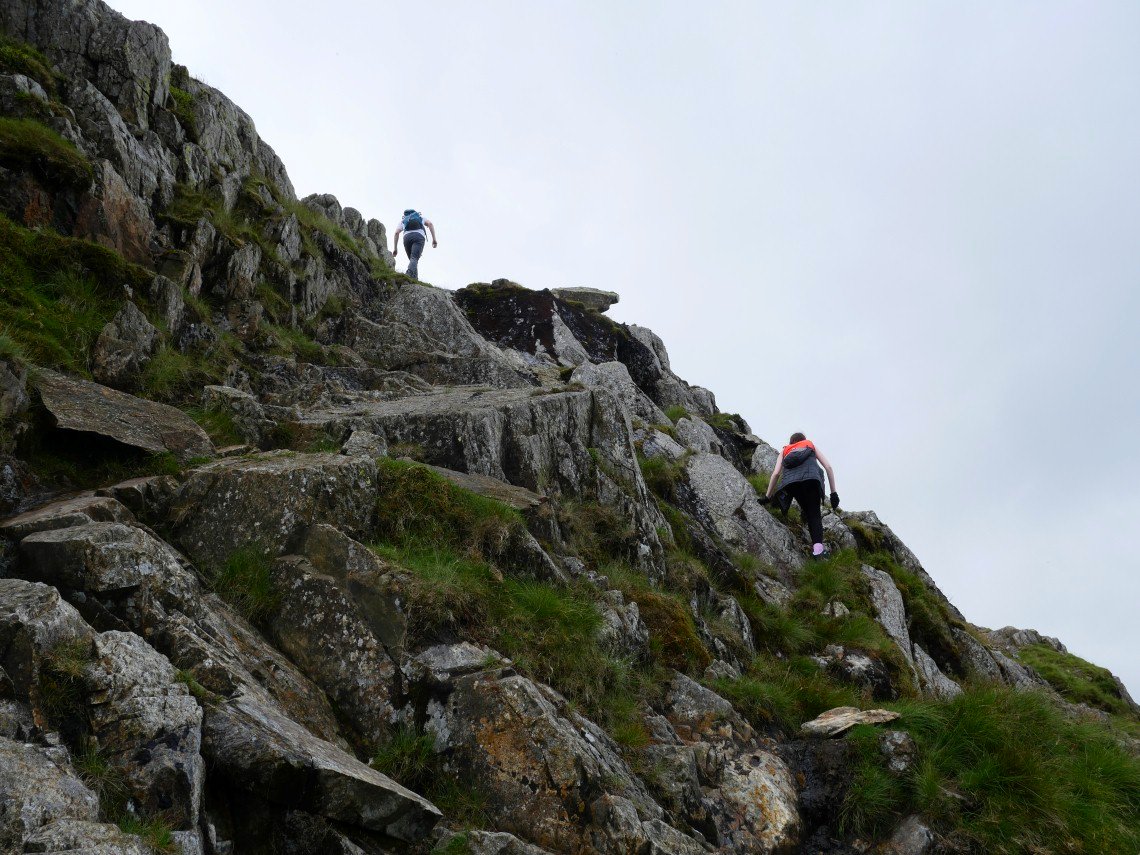 David and Emily make their way up.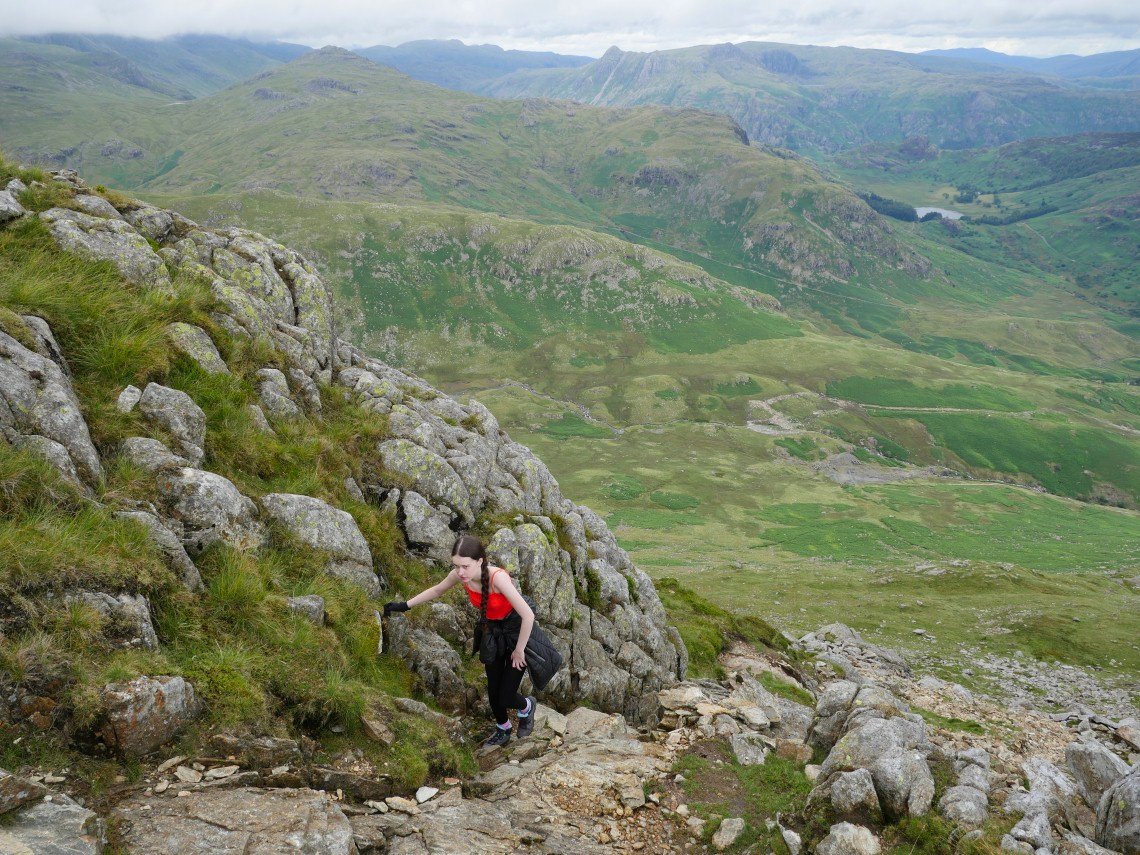 There is not much of an edge to Wetherlam Edge, there is a profusion of clear paths with only a couple of tricky gullies to climb. Emily has just climbed out of one with no trouble.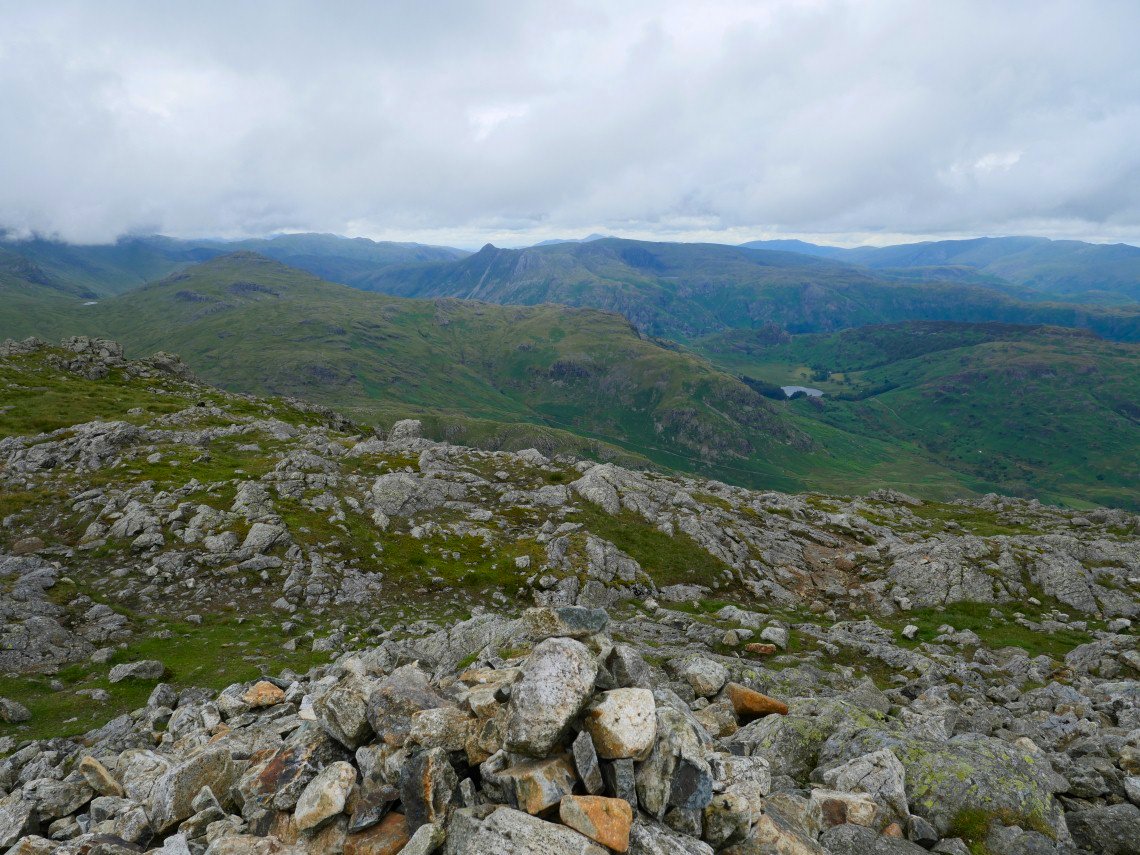 The Langdale Pikes again from the summit of Wetherlam.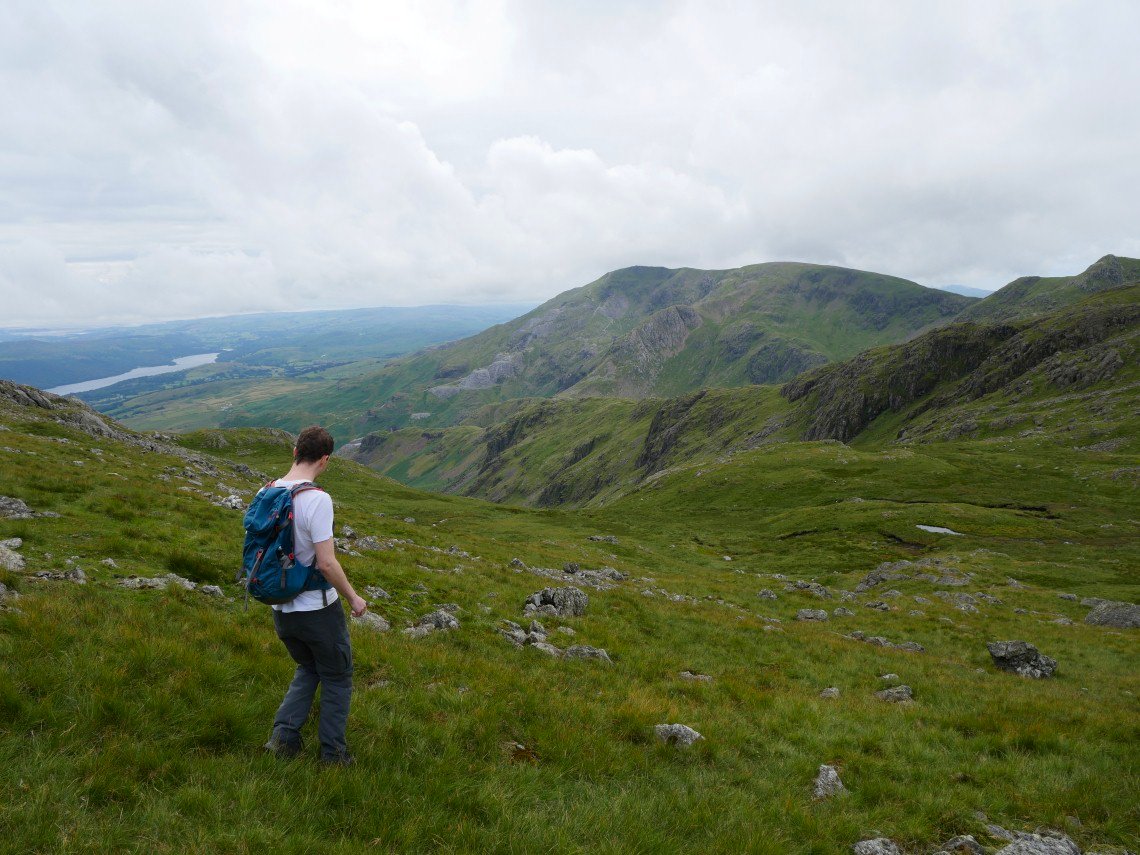 Starting on the descent of Red Dell which is a new route for me.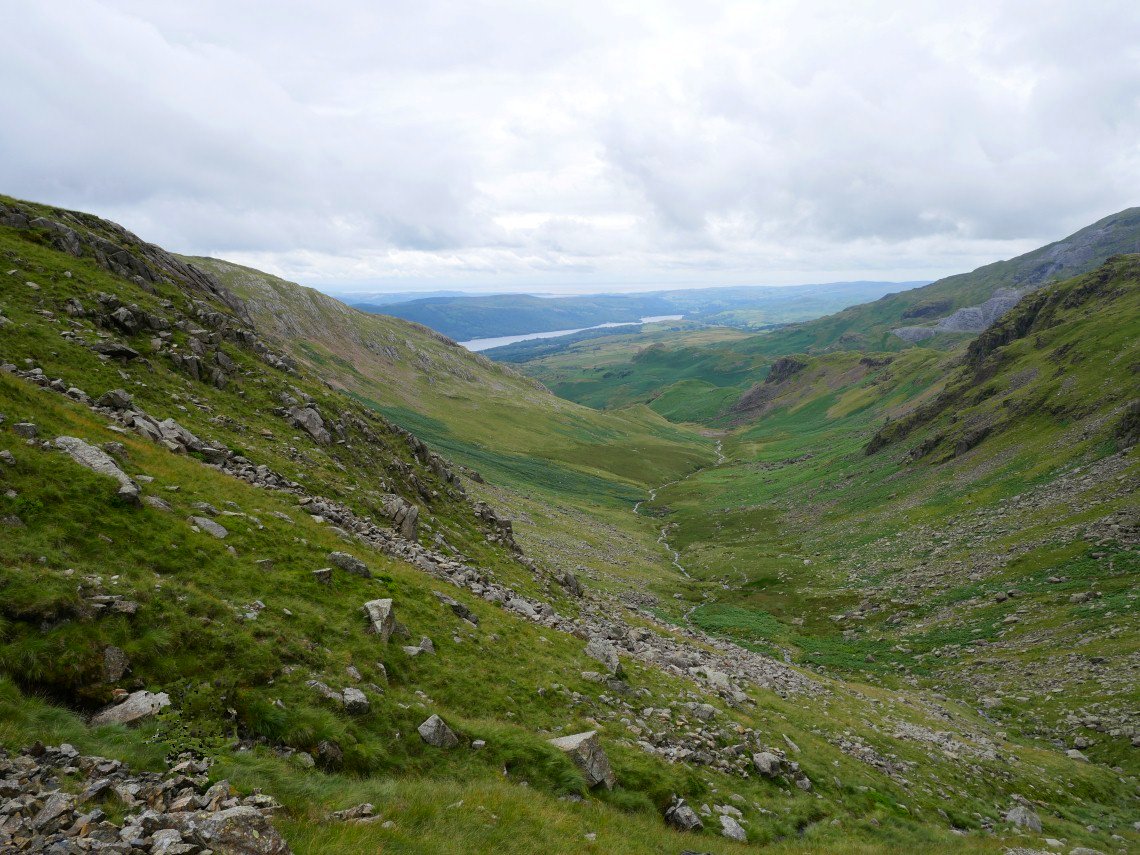 The path came and went and there were a couple of cairns but we just took the easiest ground and were soon into the enclosed valley. It's probably not a route I would come down again as there are other nicer alternatives but I wouldn't go as far as Wainwright and call the surroundings dreary.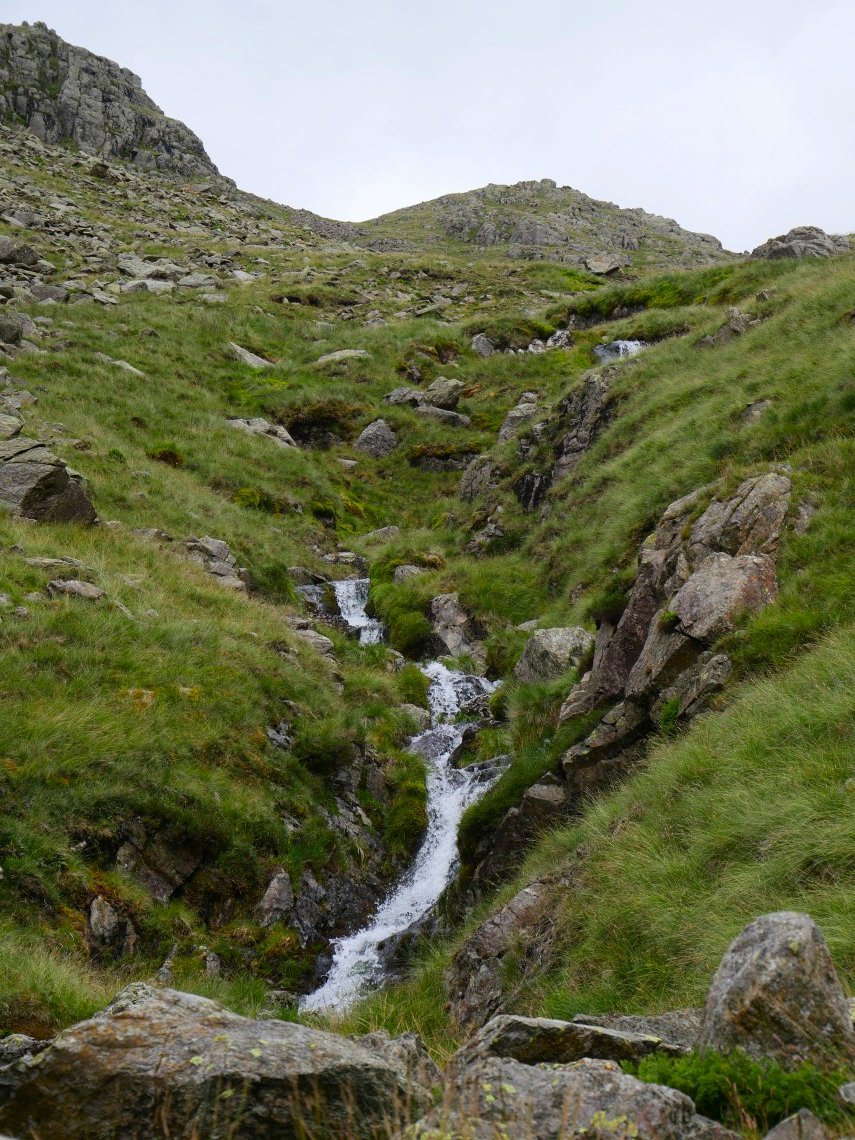 There were a few nice cascades in Red Dell Beck..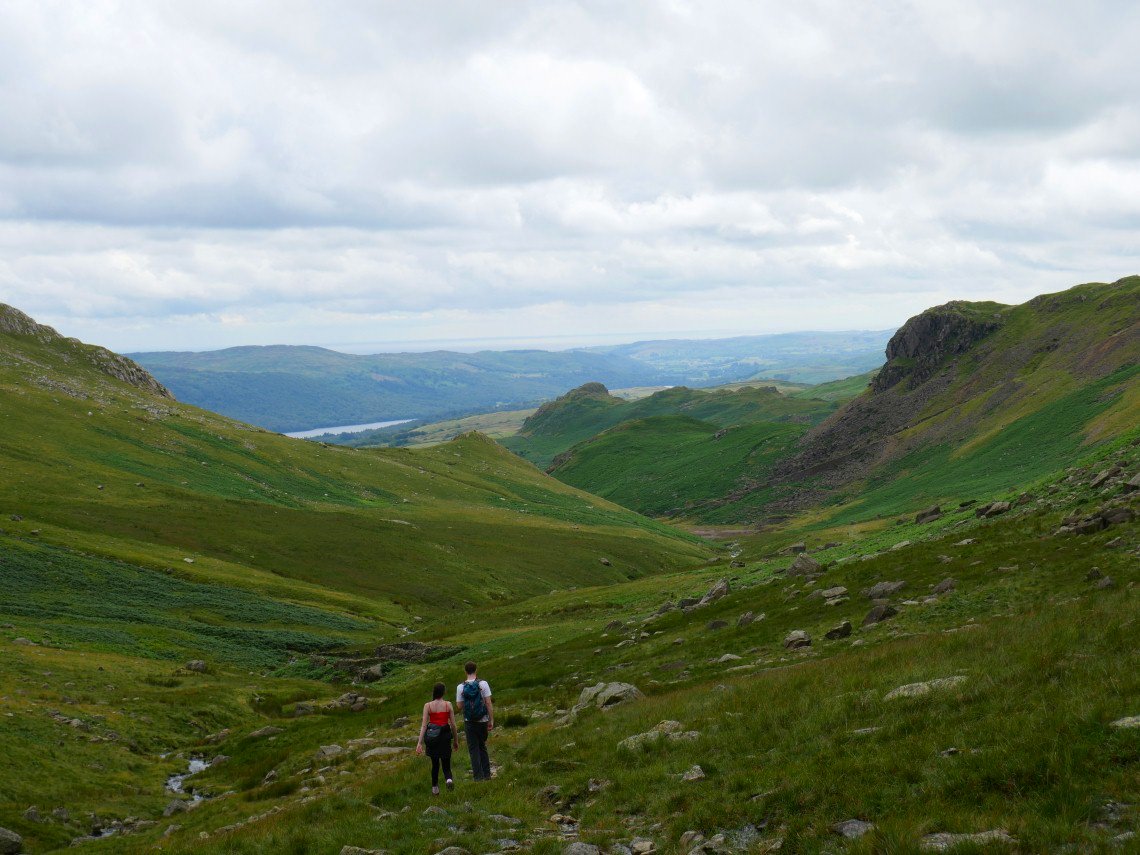 We were soon on more level ground. Kennel Crag on the right.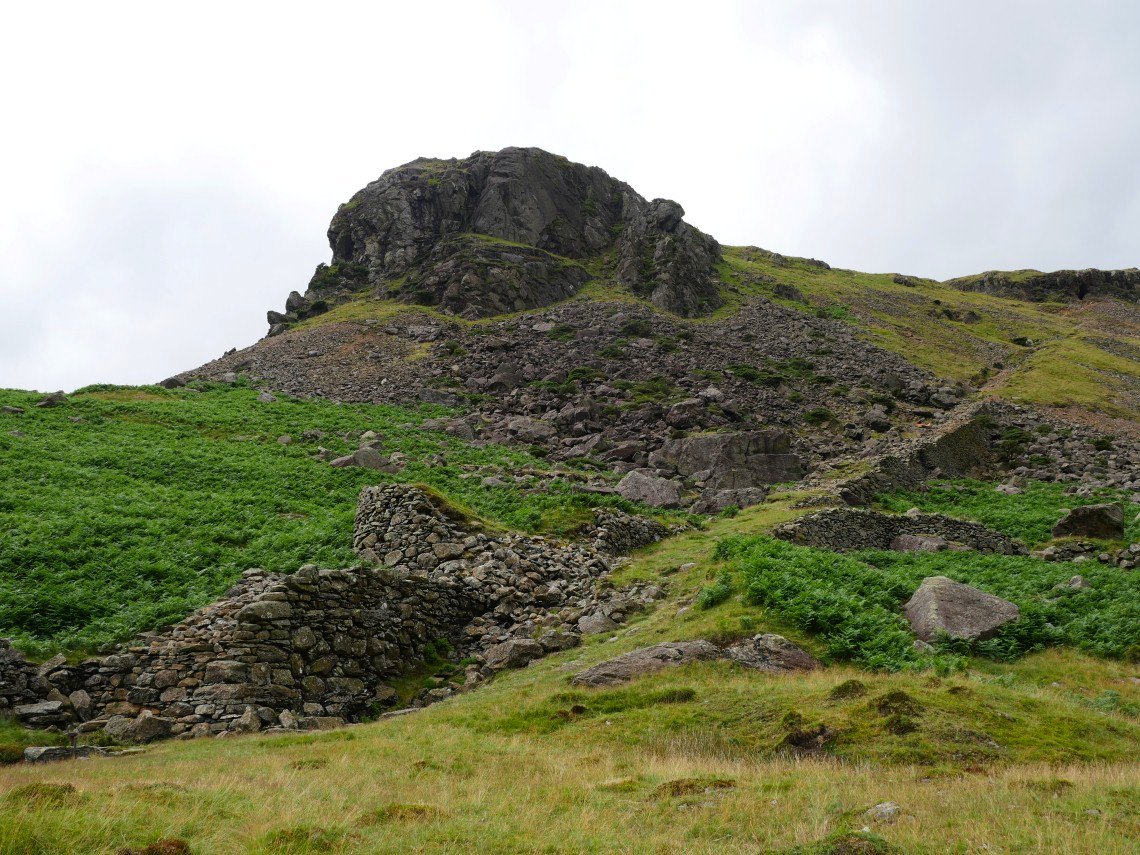 Kennel Crag and the Thriddle Incline.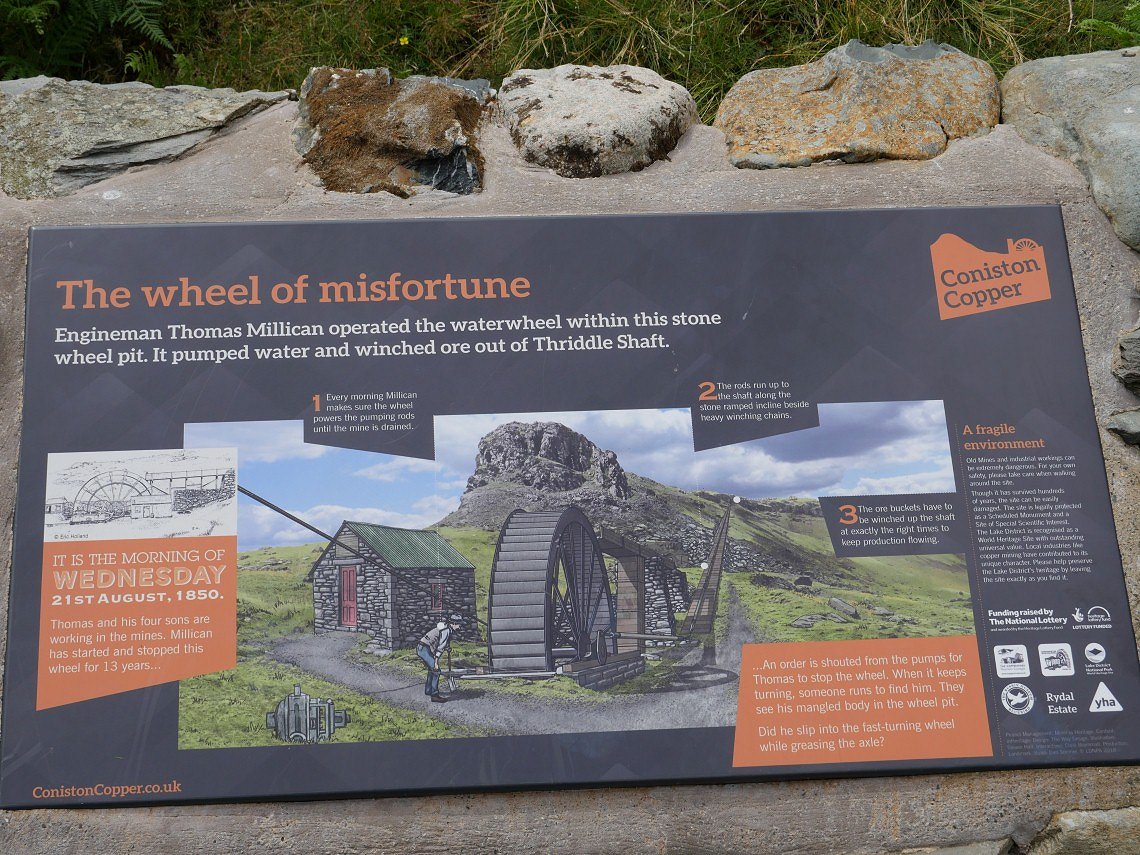 A sad tale.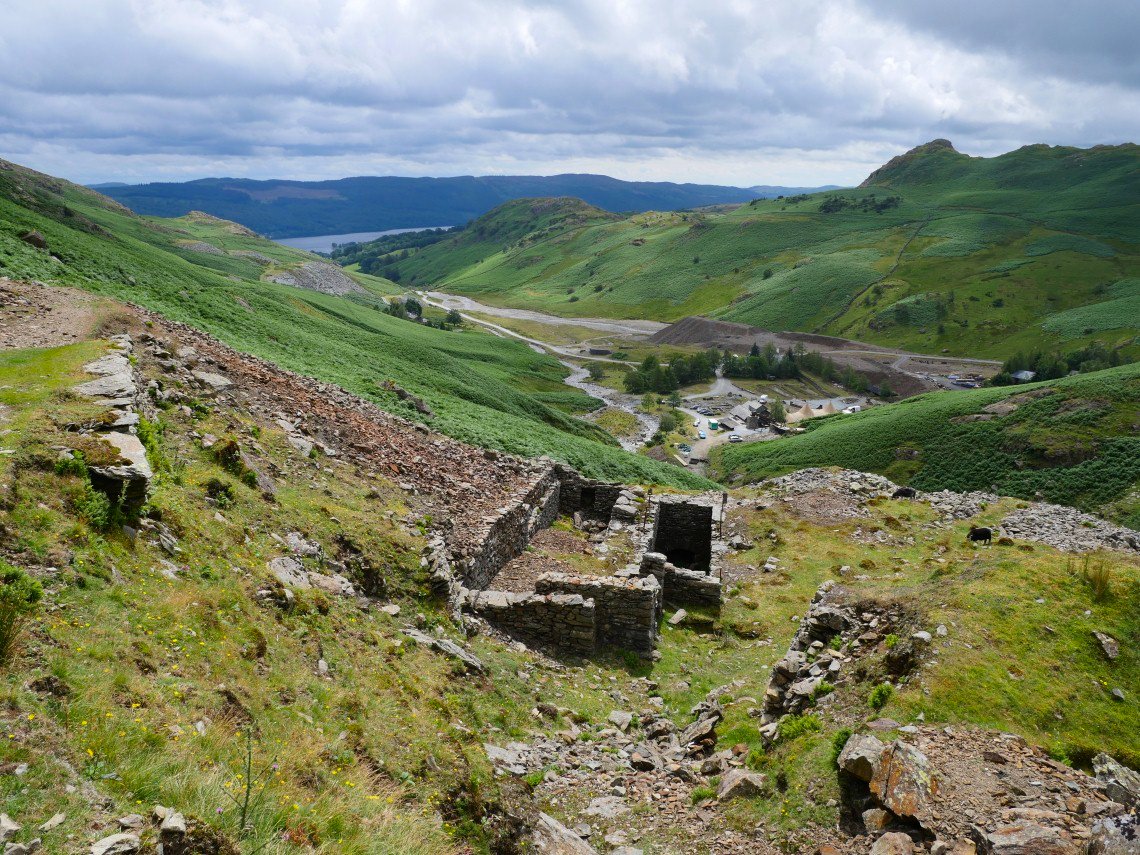 The remains of the Bonsor East wheel house.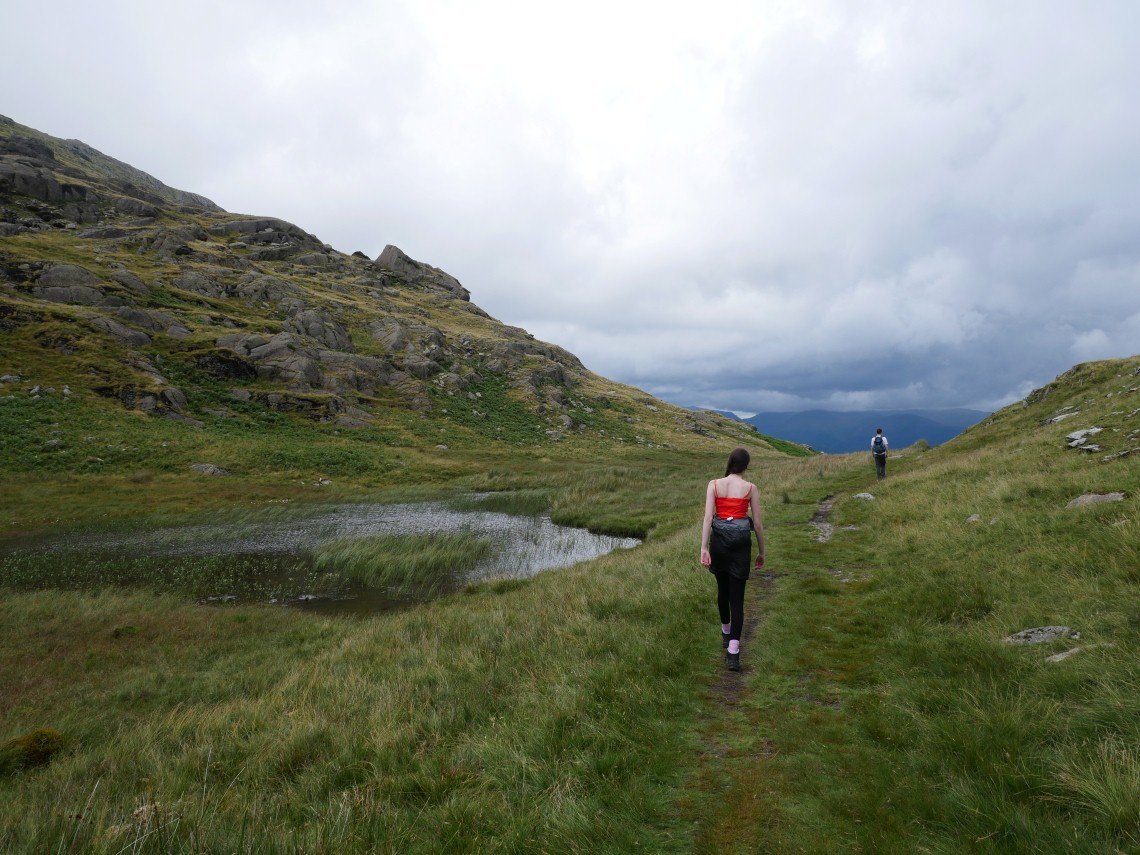 Once past the remains of the copper mines we have to re ascend the fell which seemed a lot easier than twelve months ago when the fantastic summer was at it's peak. Here we are passing Hole tarn before descending across Yewdale Moss.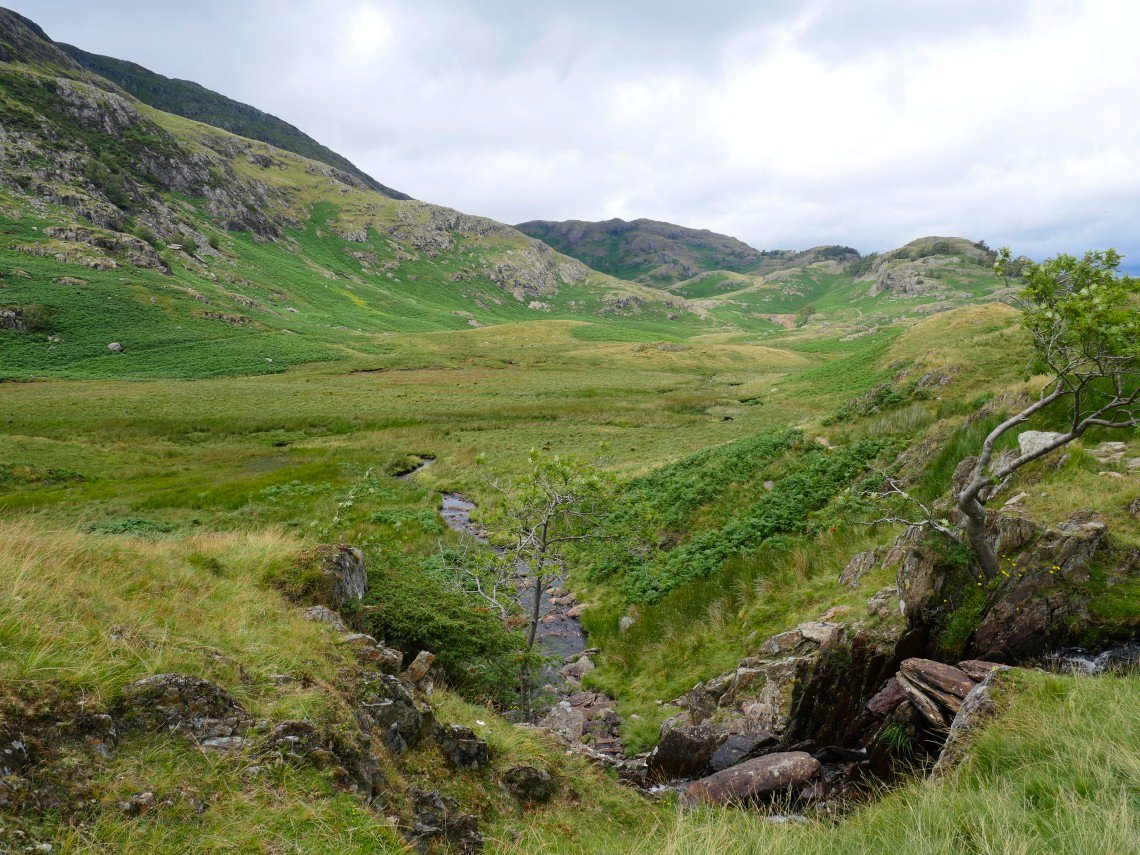 Looking across to Birk Fell man with the dark shape of Wetherlam Edge leading off to the left.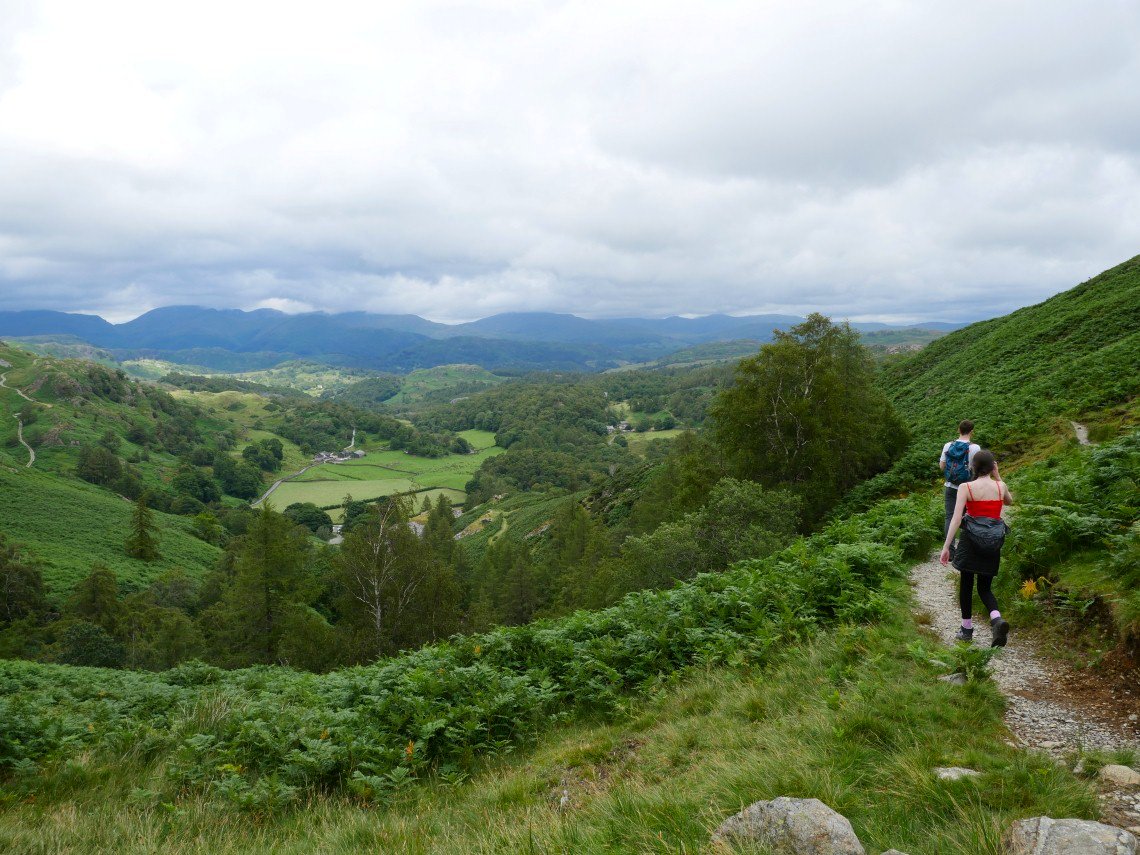 Nearly back to the car and Fairfield might just be clear.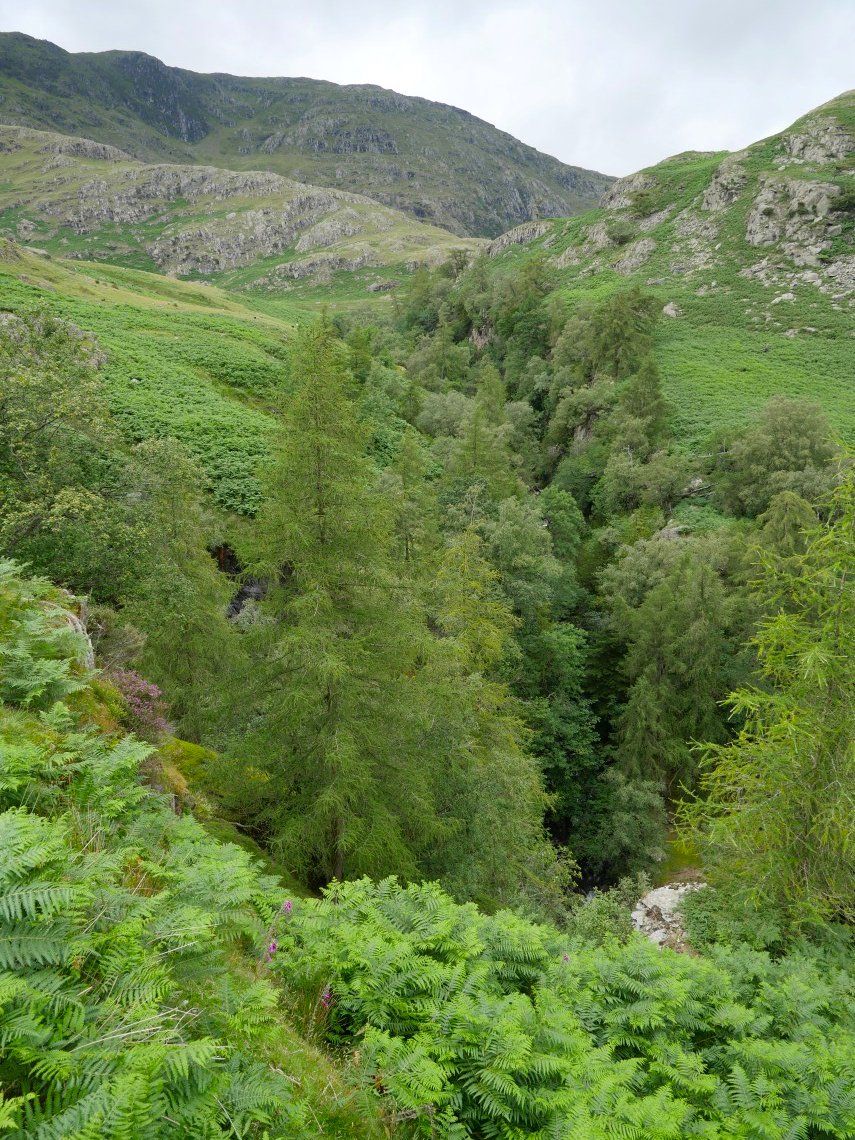 The heavily wooded and very deep ravine of Tilberthwaite Gill.