<

WWW.KARLSWALKS.CO.UK

PICTURES AND TRIP REPORTS FROM MY WALKS IN THE ENGLISH LAKE DISTRICT
---
Mardale Ill Bell and Thornthwaite Crag from Kentmere
30th June 2019
Route. Kentmere - Overend - Nan Beild - Mardale Ill Bell - Thornthwaite Crag - Froswick - Ill Bell - Yoke - Garburn Pass - Kentmere ( about 11 miles 2900ft ascent)
We really are not having much luck with the weather and although it didn't rain today it was cold for June and the second half of the day was very windy.
Walking back to Kentmere church. Despite the weather all the parking spaces by the church were full, but the farmer had opened his field so we parked there.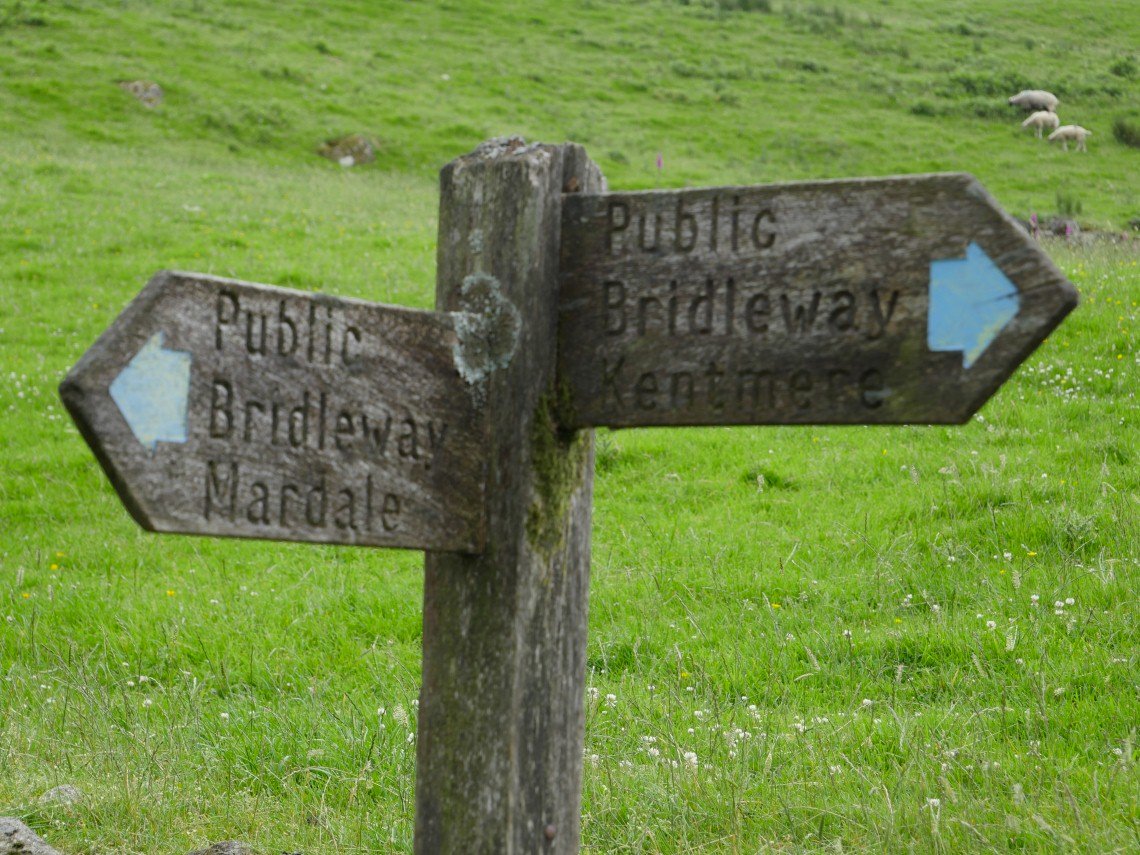 Sign showing where we are going ( albeit not all the way to Mardale ) and where we have come from.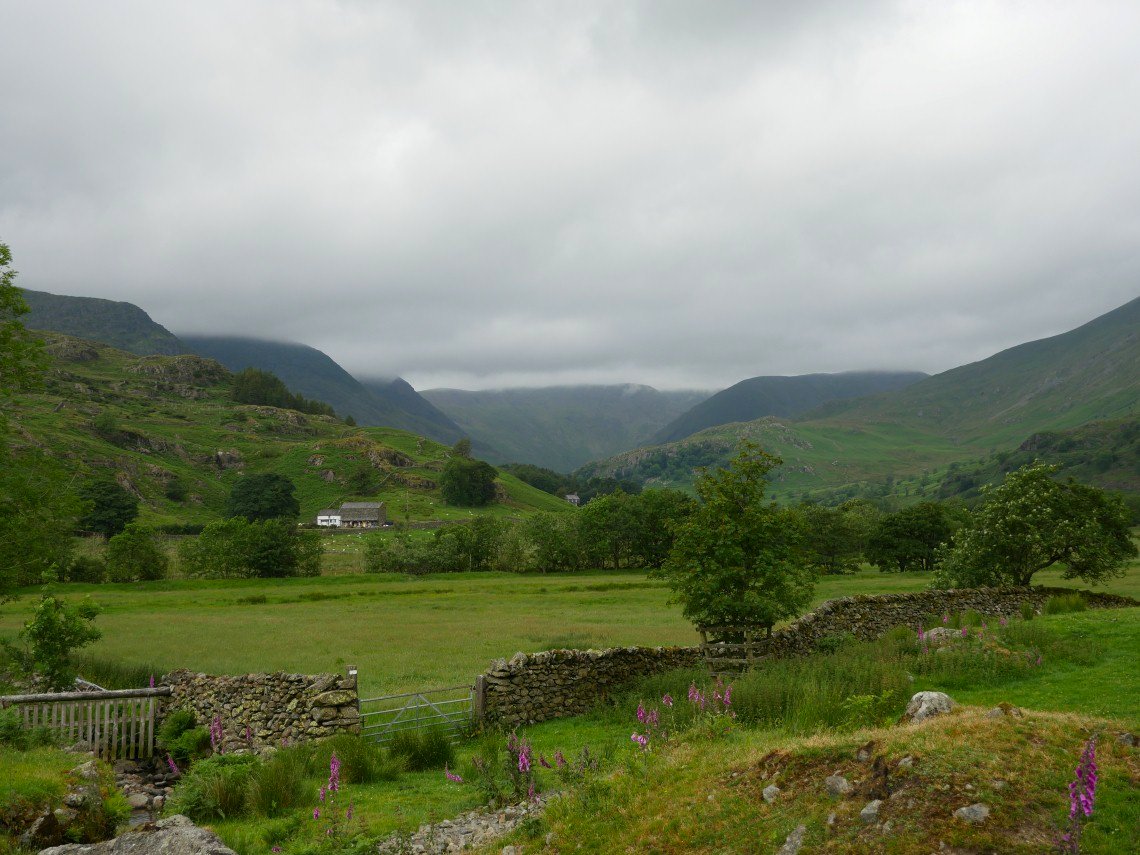 Mardale is that way, into the cloud.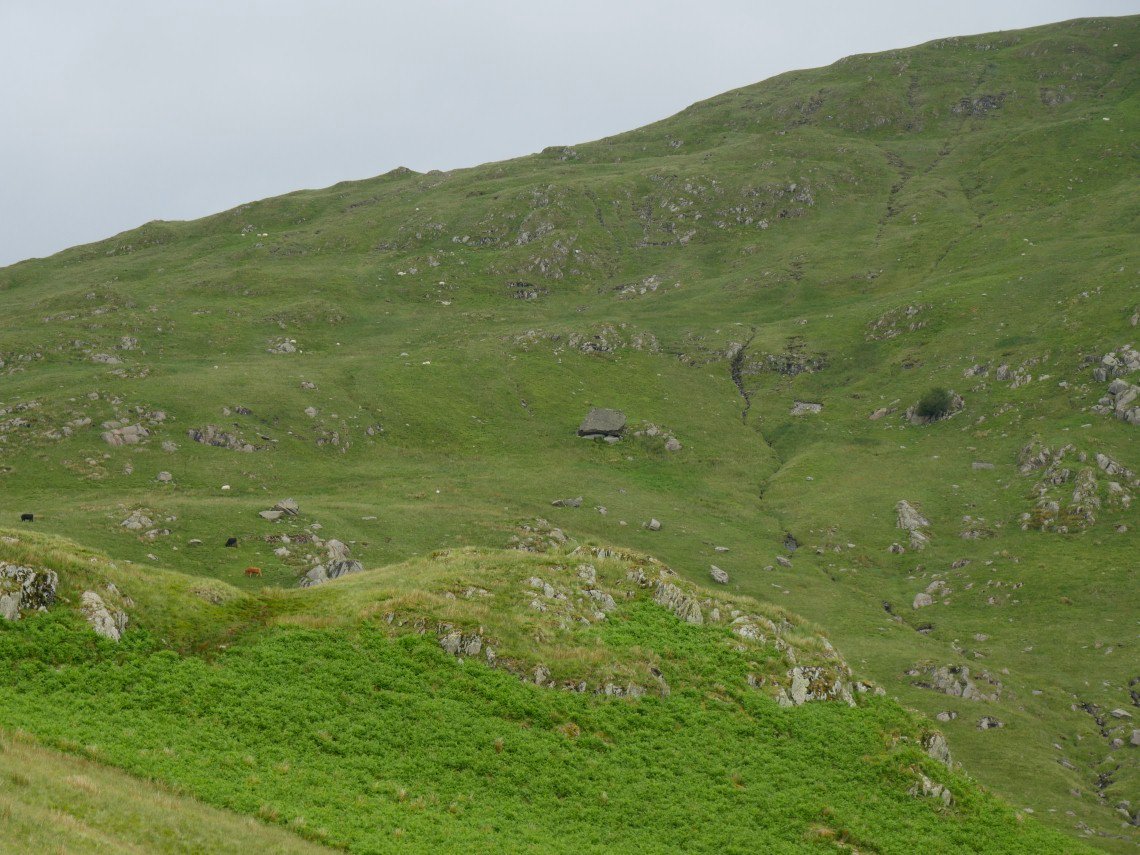 I'd seen the Ull Stone named on the map and this big boulder looked to be in the right place.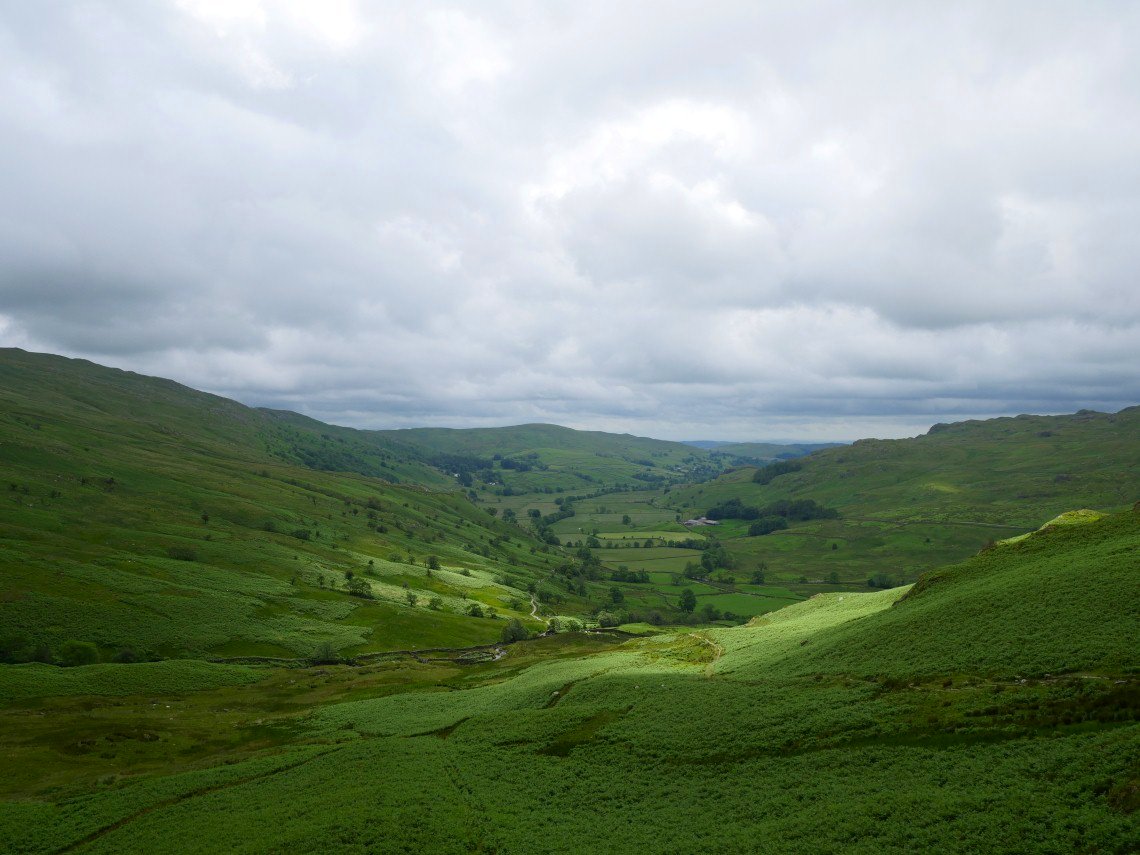 A small patch of sunshine lights up our route along the valley I couldn't help but contrast these green field with the moonscape of Fuerteventura that I'd walked a few days before..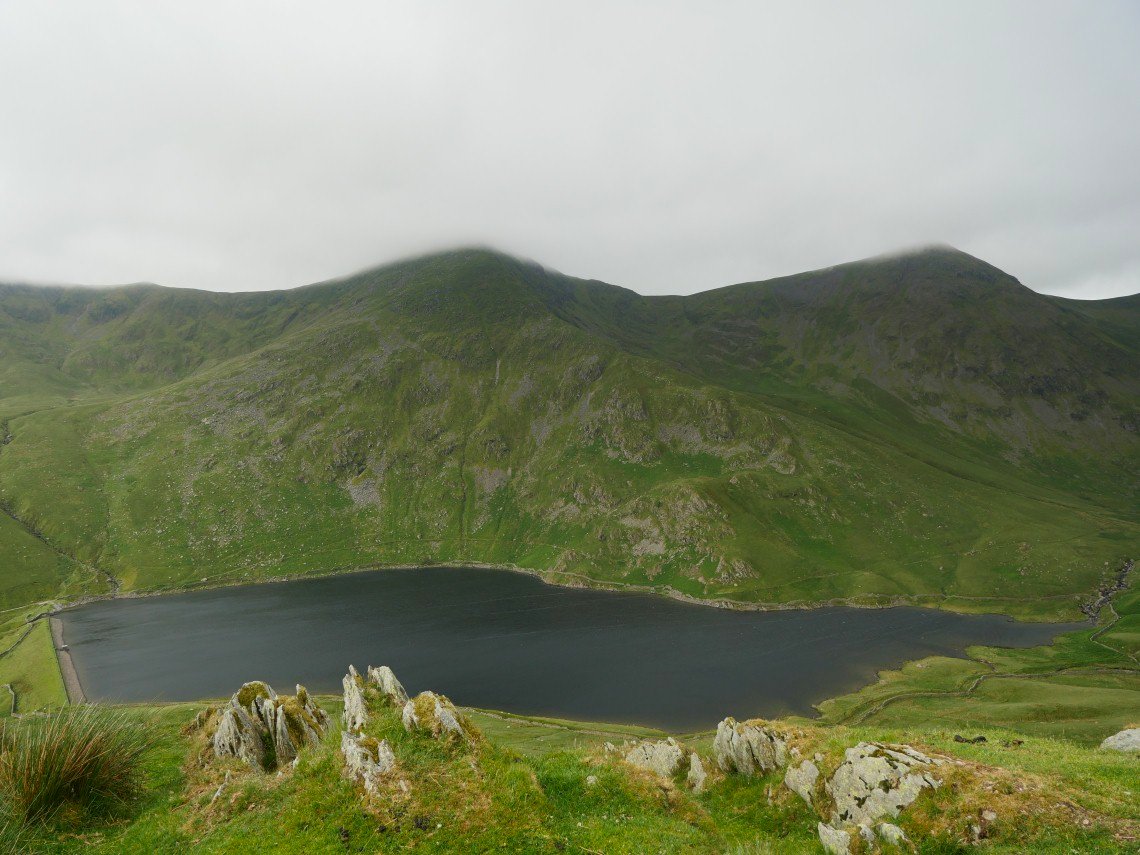 Kentmere reservoir with Ill Bell and Froswick above.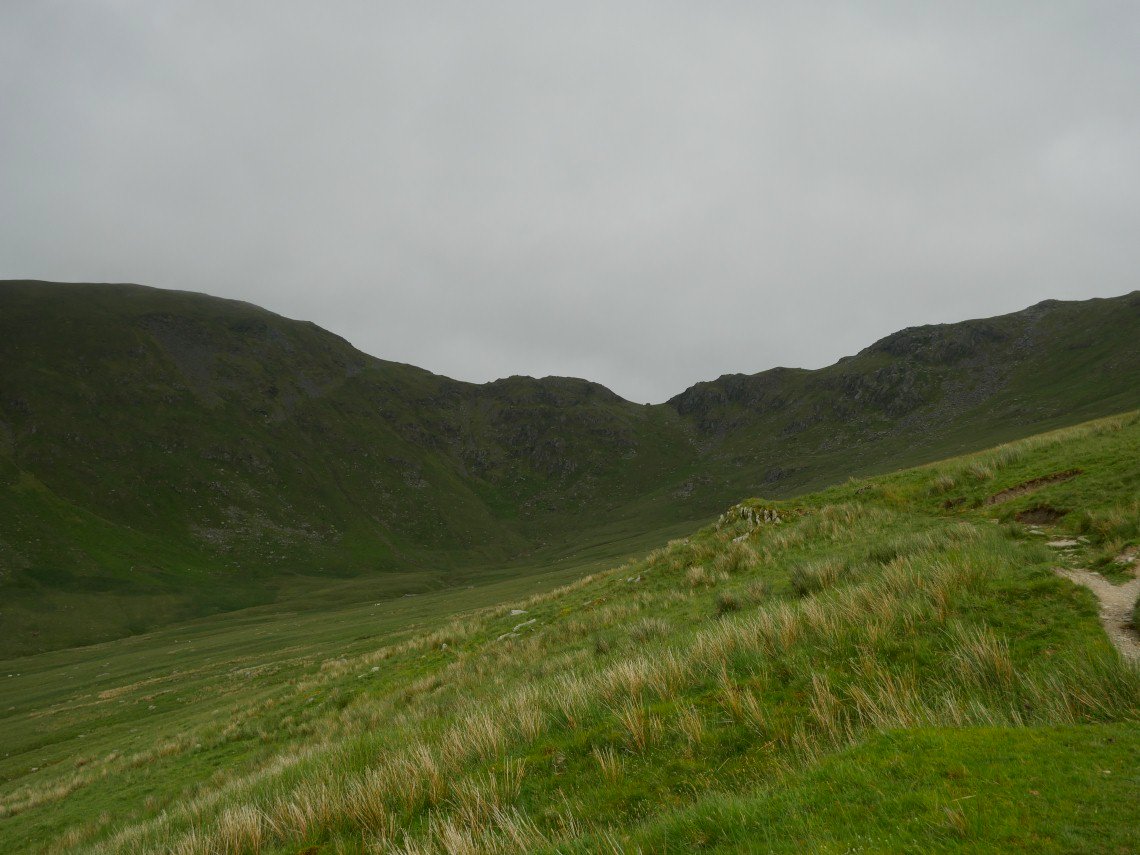 Looking to Nan Beild and the shelter. The wind was strengthening now so we hurried up the path to have our lunch in the shelter.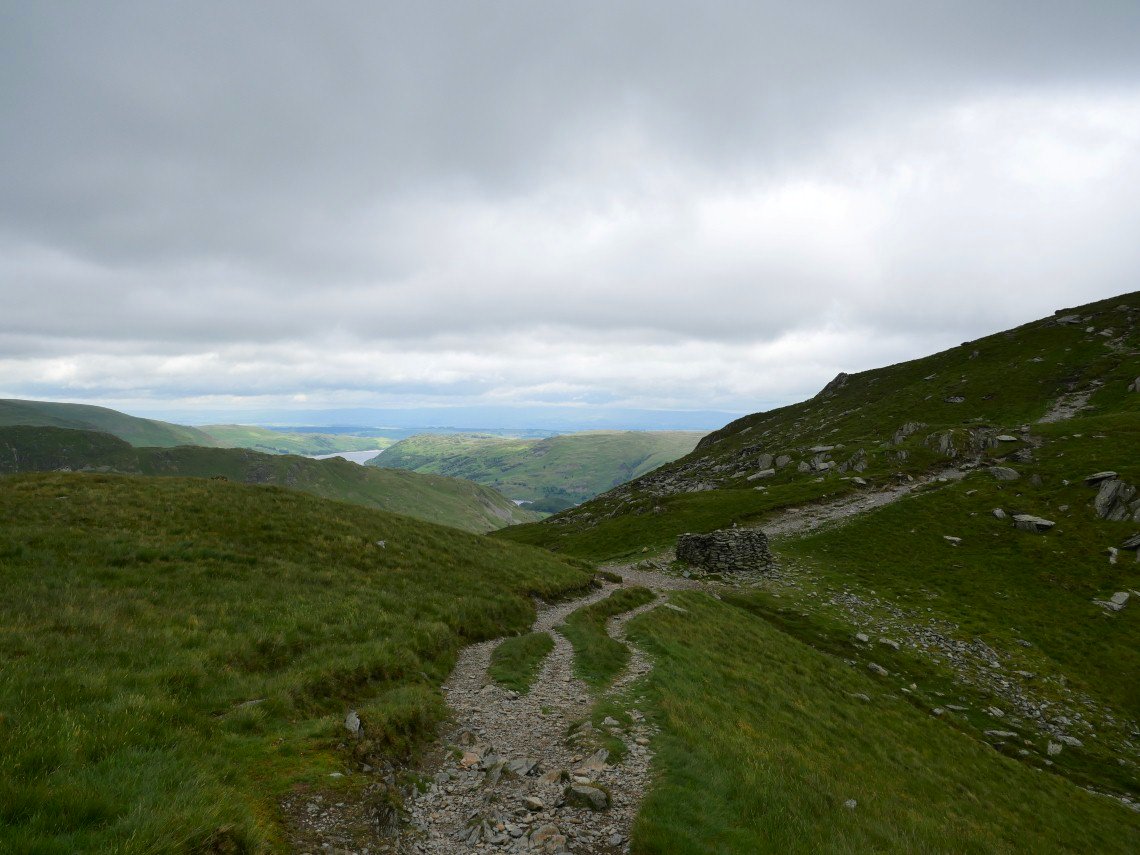 Luckily the shelter was unoccupied so we had our sandwiches in comparative comfort. It seems a bit brighter to the north, but was very windy on the climb to Mardale Ill Bell.
.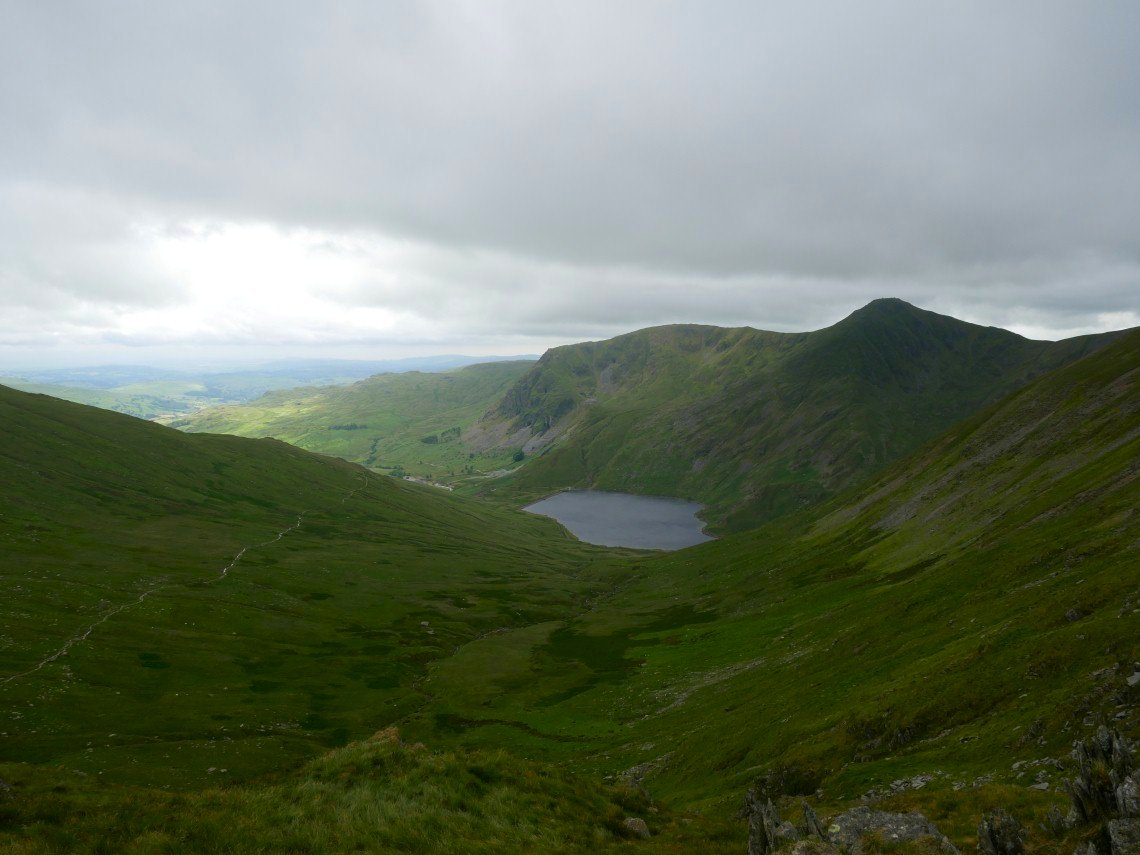 Looking back down to the reservoir and our outward path above.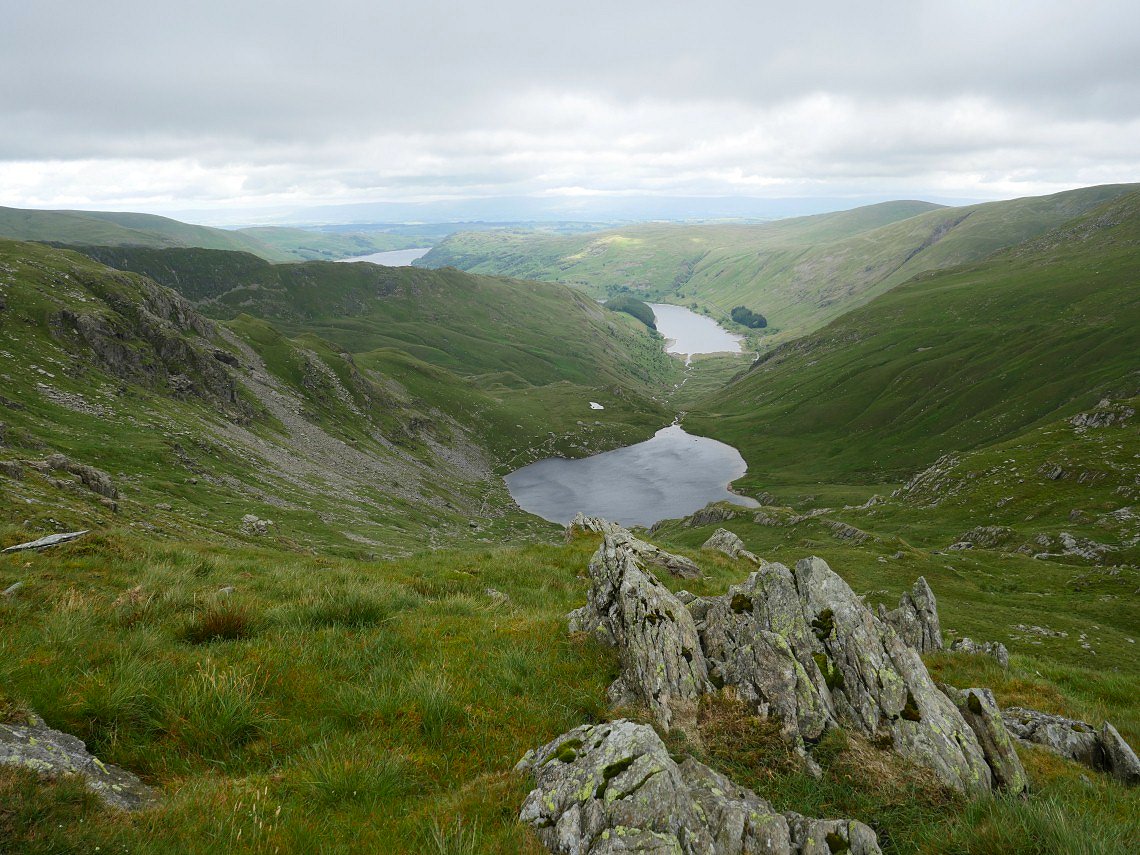 Small water and Haweswater.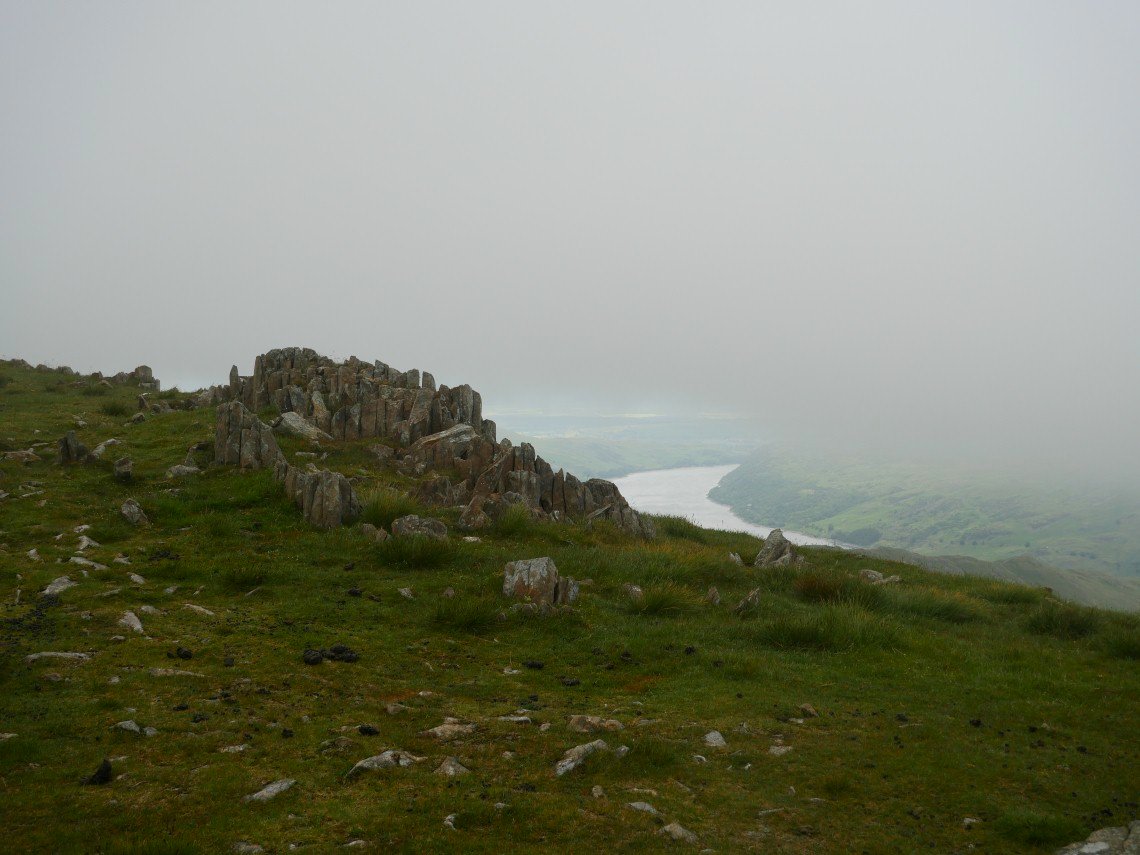 Cloud obscuring our view of Haweswater from Mardale Ill Bell.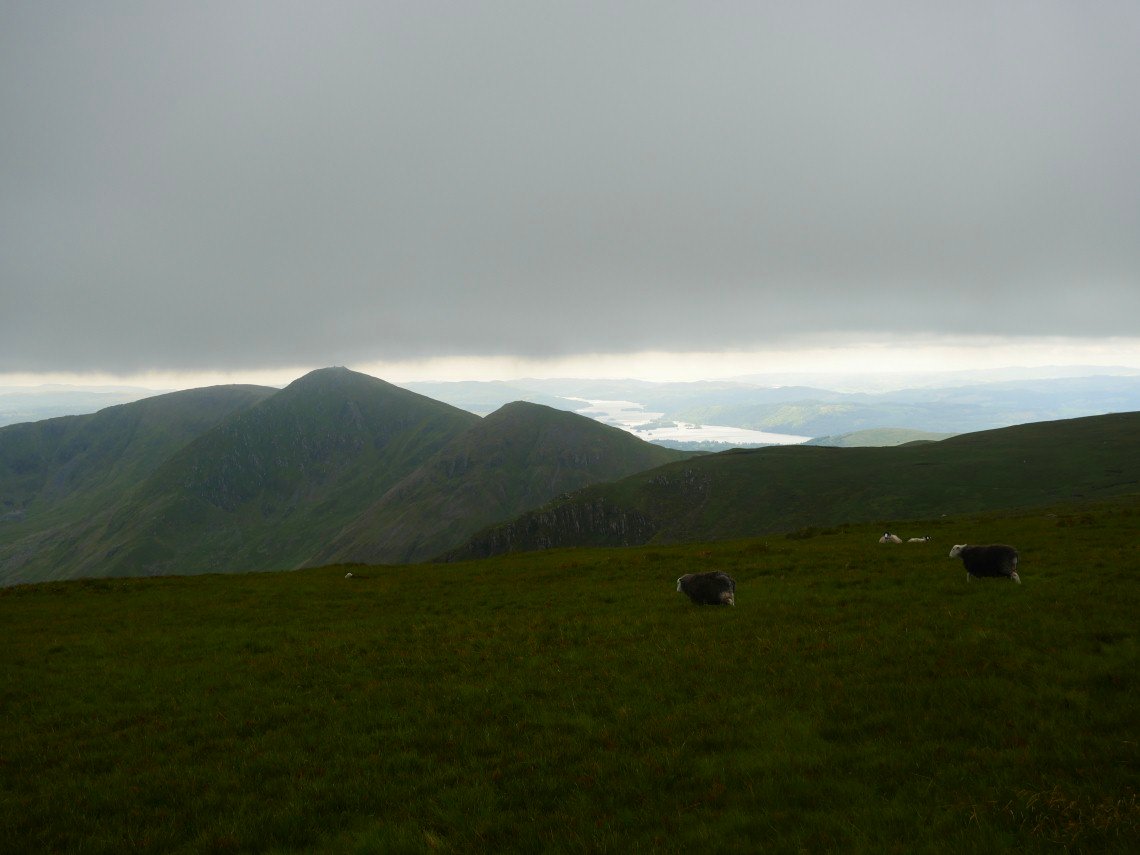 Windermere seen over the Ill Bell Ridge.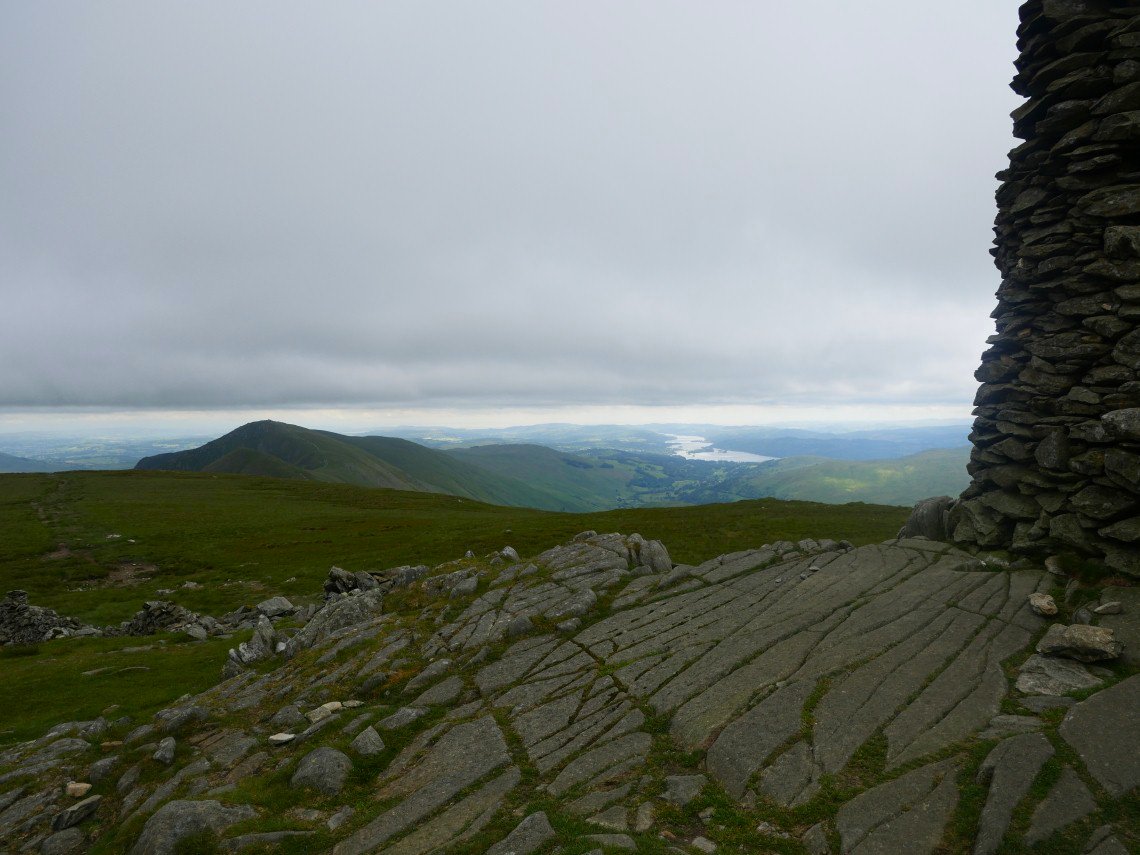 And again from Thornthwaite Crag.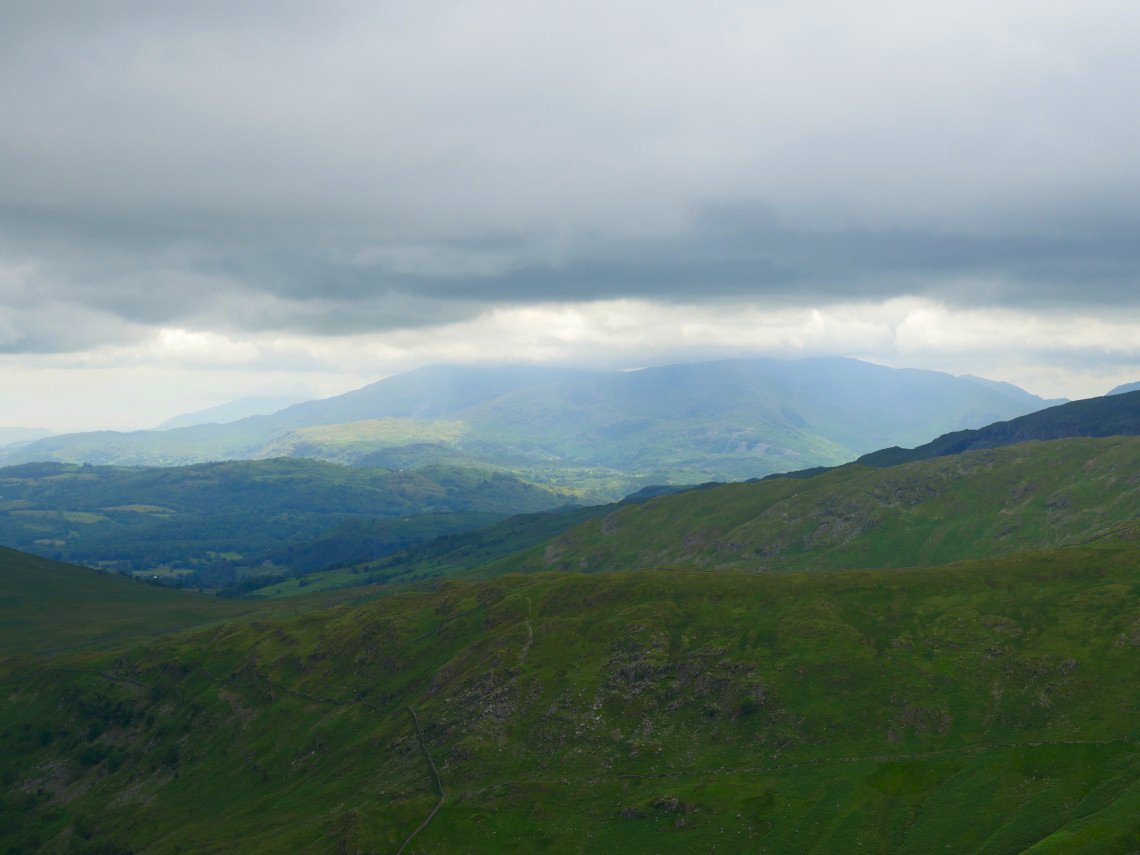 The cloud lifted briefly to reveal the Coniston group with Black Combe away in the distance to the left.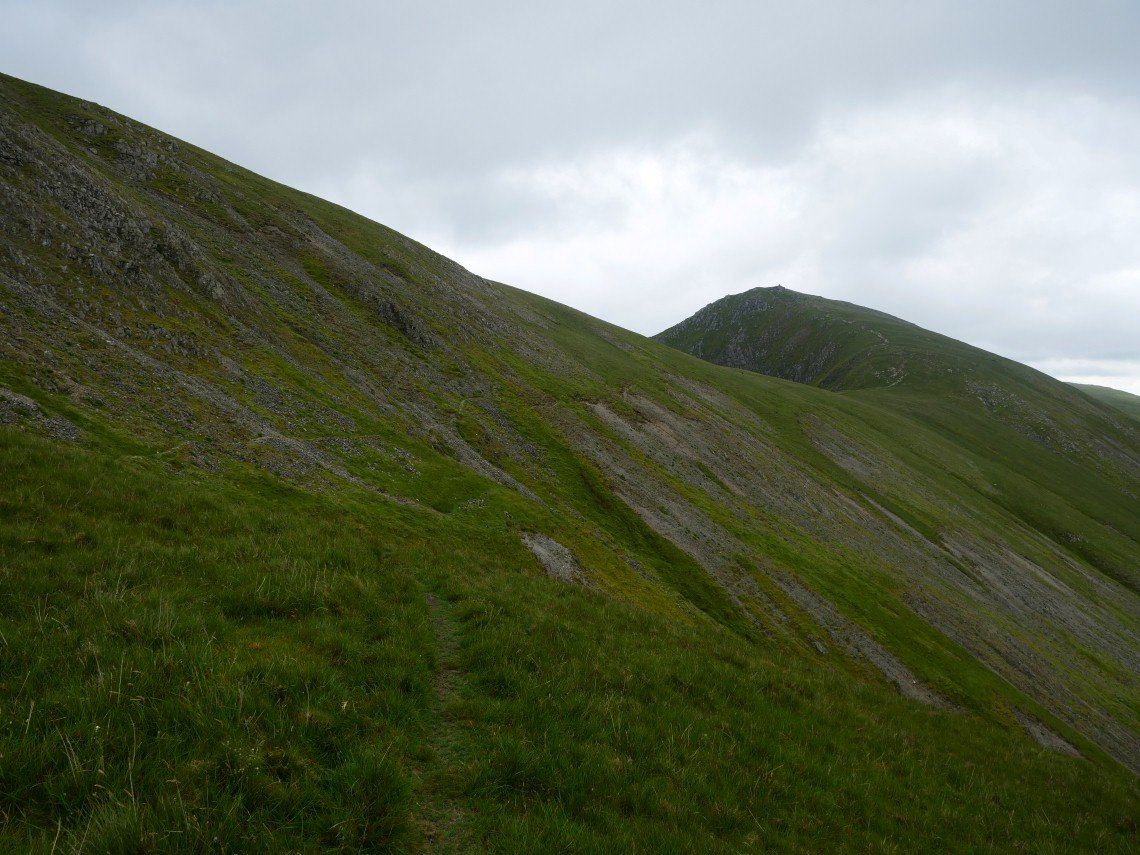 The wind if anything grew stronger so we investigated the little side path around Froswick although when we reached this point Sue decided that her vertigo would not let her go any further so we had to retrace our steps and go over the top.
Troutbeck Tongue and Wansfell from the side path on Froswick.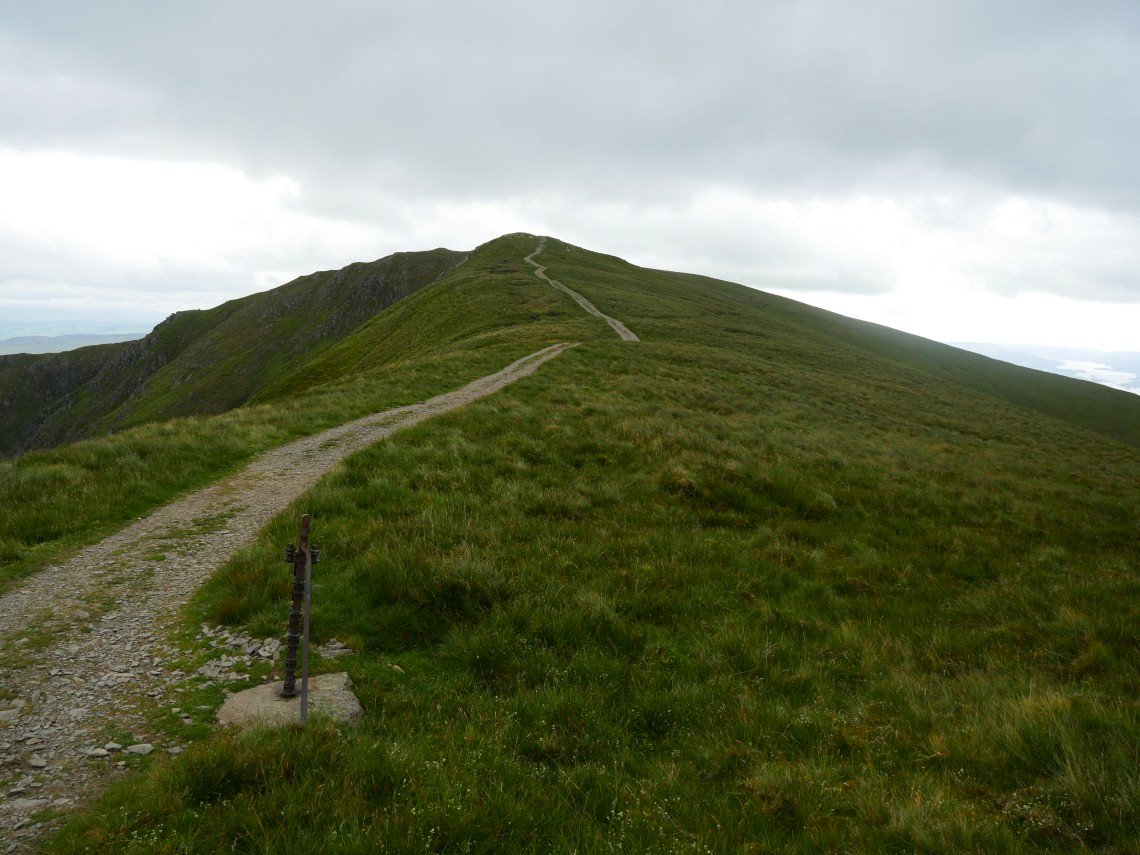 We pressed on, fighting the wind over Ill Bell and then amazingly as we started to climb Yoke the wind completely dropped to nothing.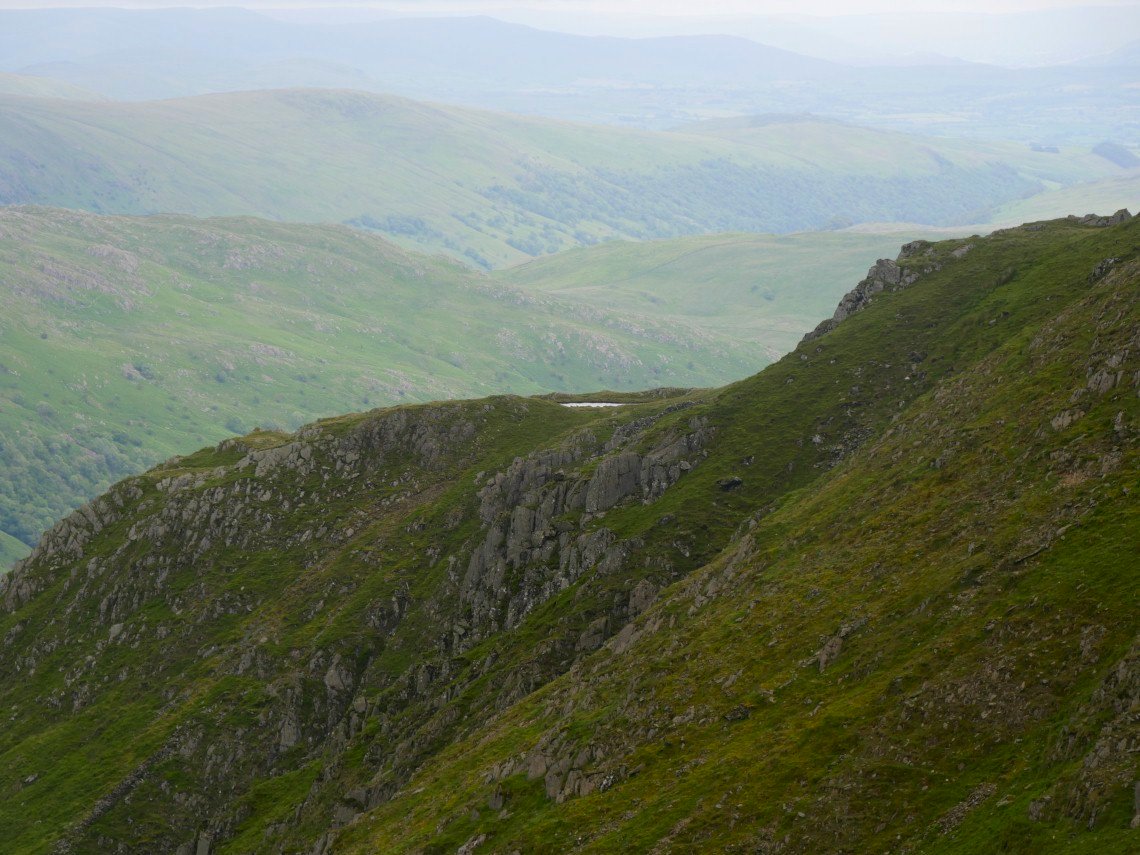 Rainsbarrow Tarn.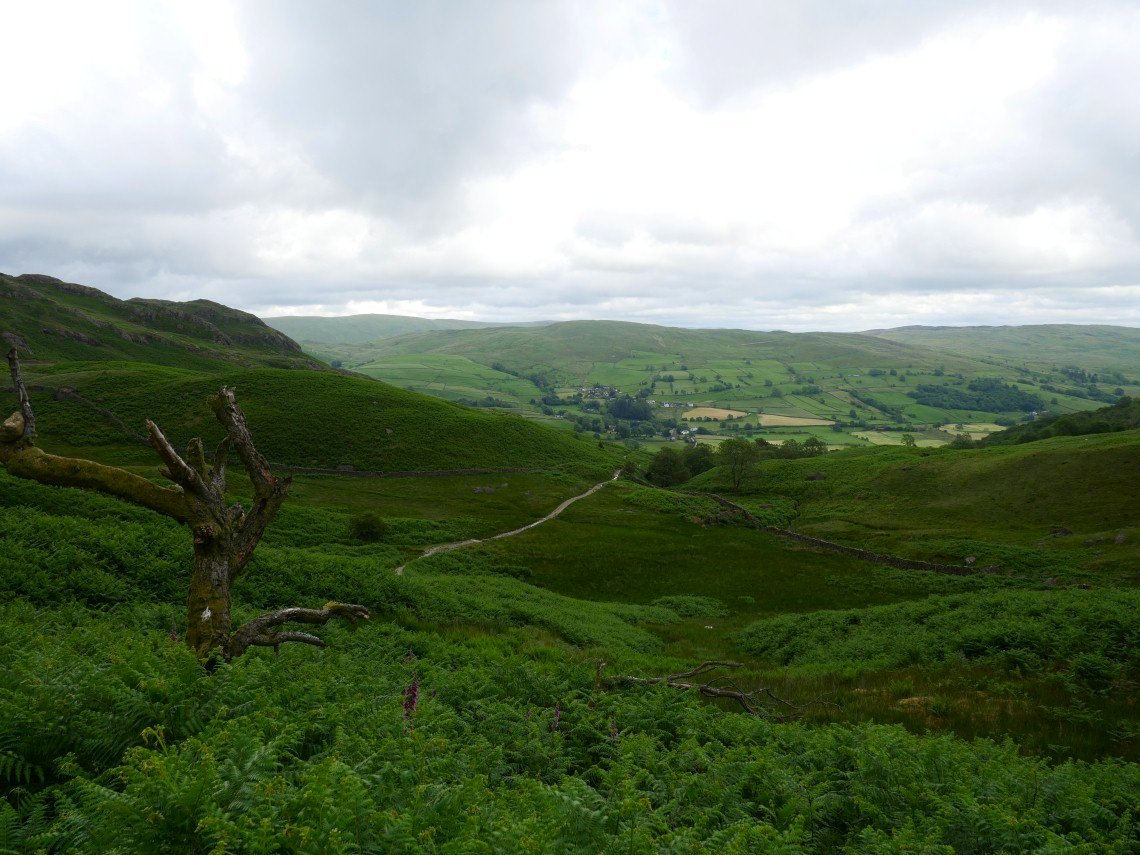 Descending back to Kentmere on the Garburn pass..