WWW.KARLSWALKS.CO.UK
PICTURES AND TRIP REPORTS FROM MY WALKS IN THE ENGLISH LAKE DISTRICT
---
Around Riggindale
14th October 2018
Route. Mardale Head - Blea Water - Long Stile - High Street - The Knott - Rampsgill Head - Kidsty Pike - High Raise - Low Raise - Band End - The Rigg - Mardale Head ( about 8 miles 2800ft ascent )
Today we tackled the walk which we decided against a few weeks ago due to high winds.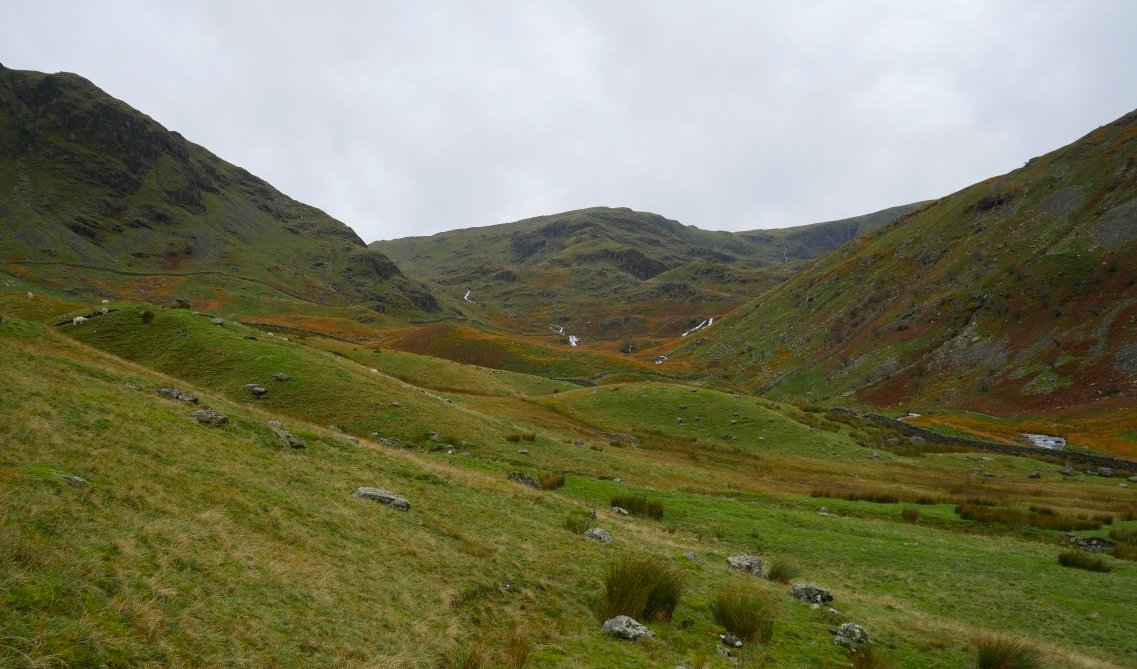 Today conditions were a lot calmer but a little dull as we set off from the car park headed for Blea Water.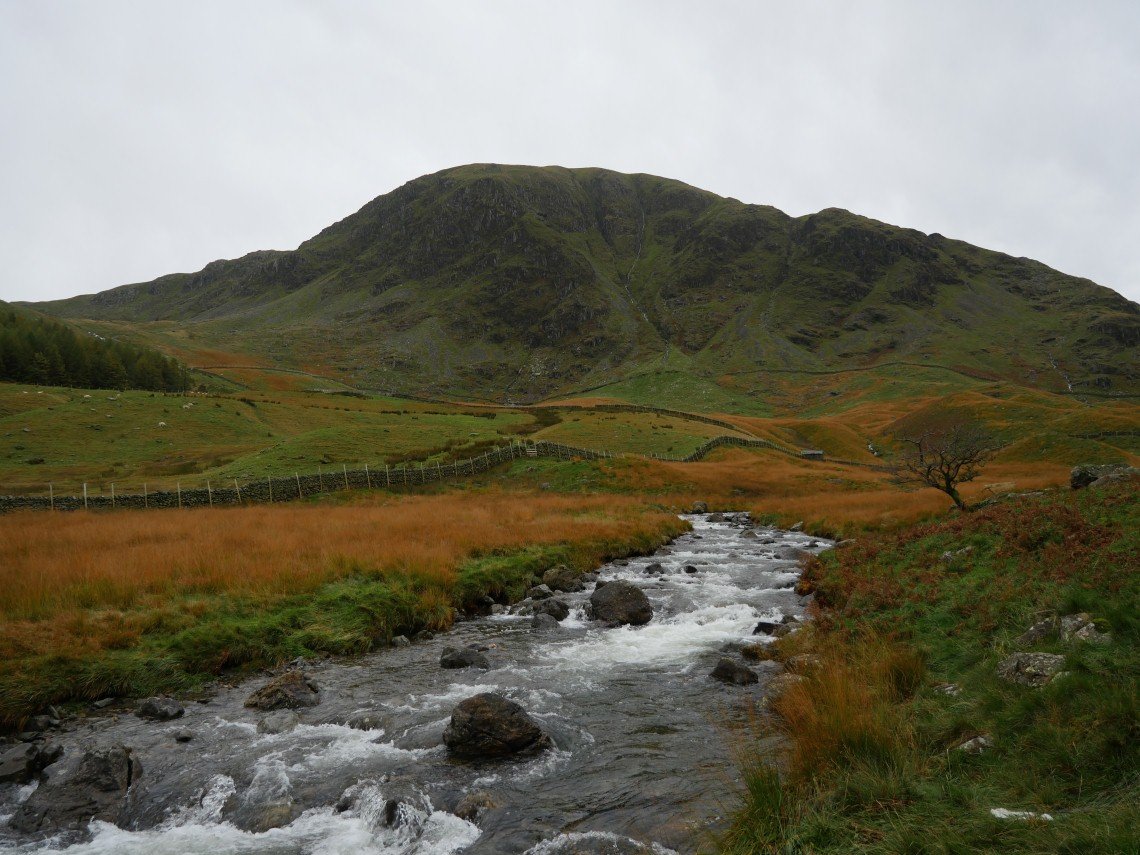 Even in the dull light the grass and dying bracken was very colourful.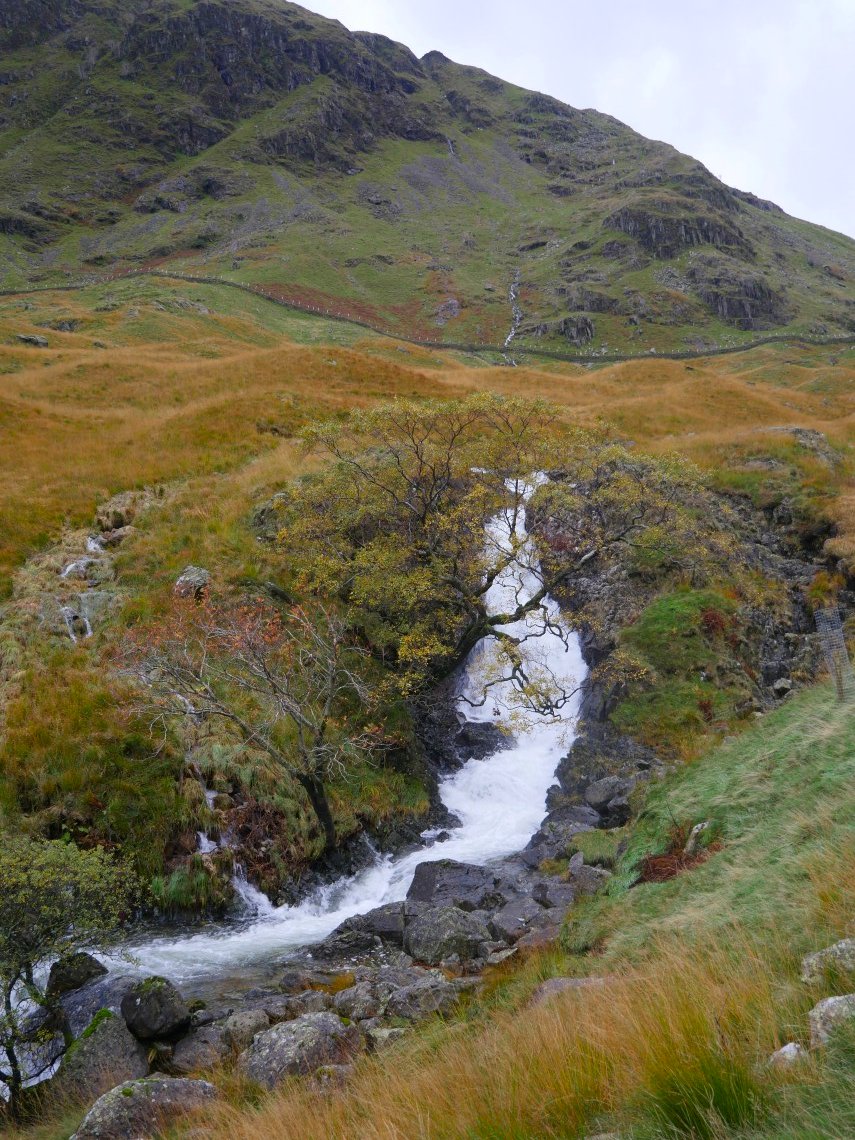 Powerful cascade in Mardale Beck.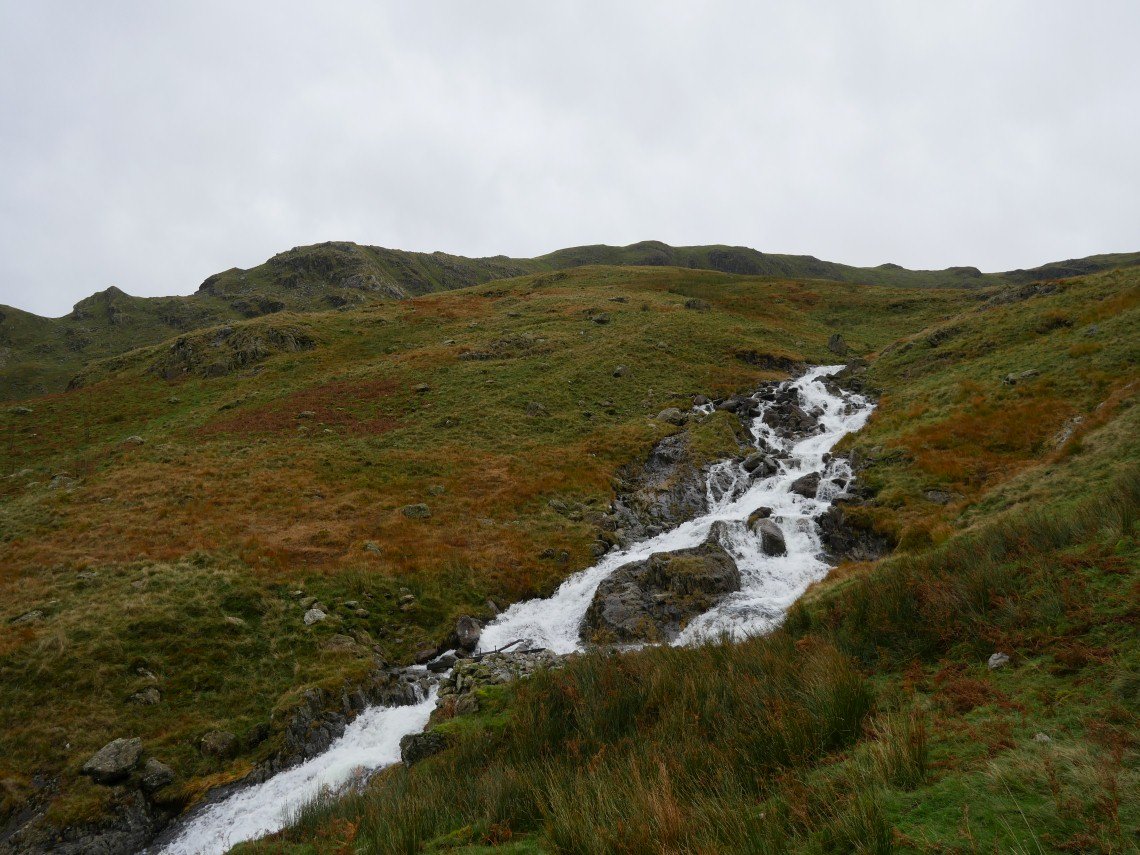 Mardale Beck is joined by Blea Water Beck. These falls are just below the outfall from the tarn.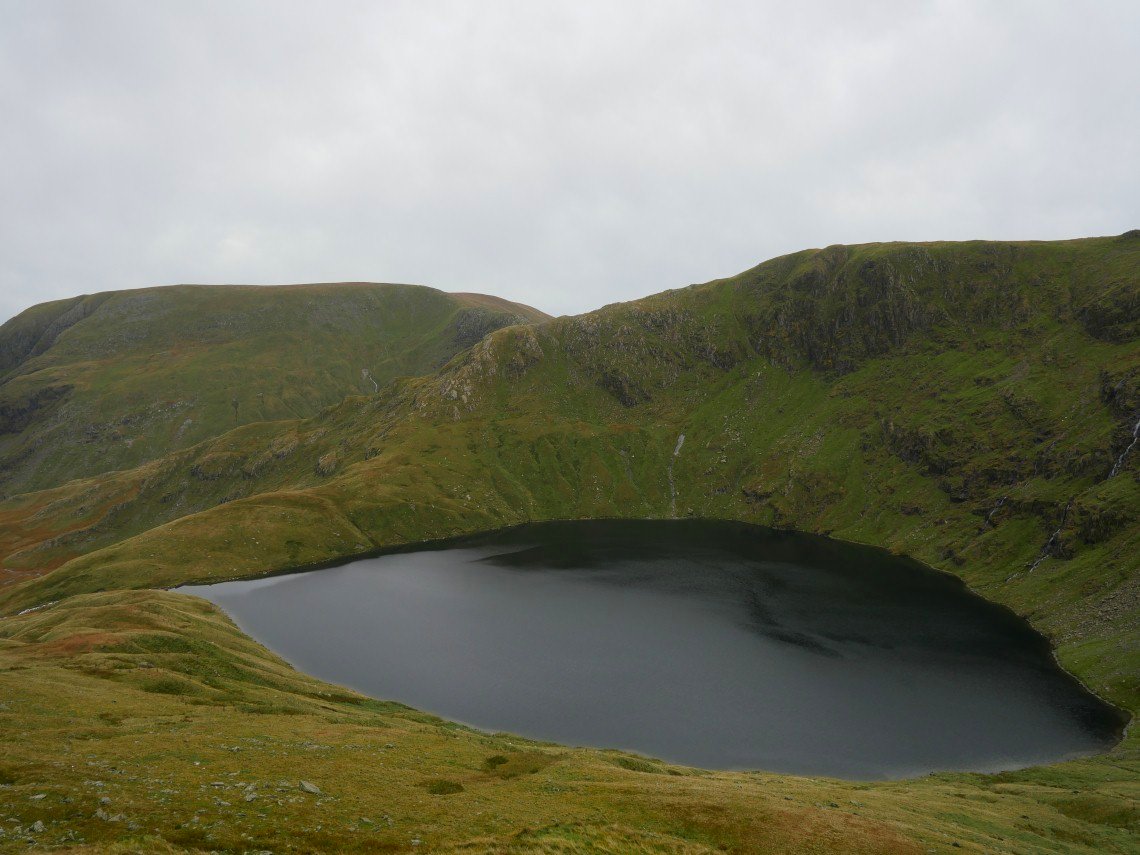 After reaching the tarn we followed a grassy path up across the hillside and soon had a view of the entire tarn.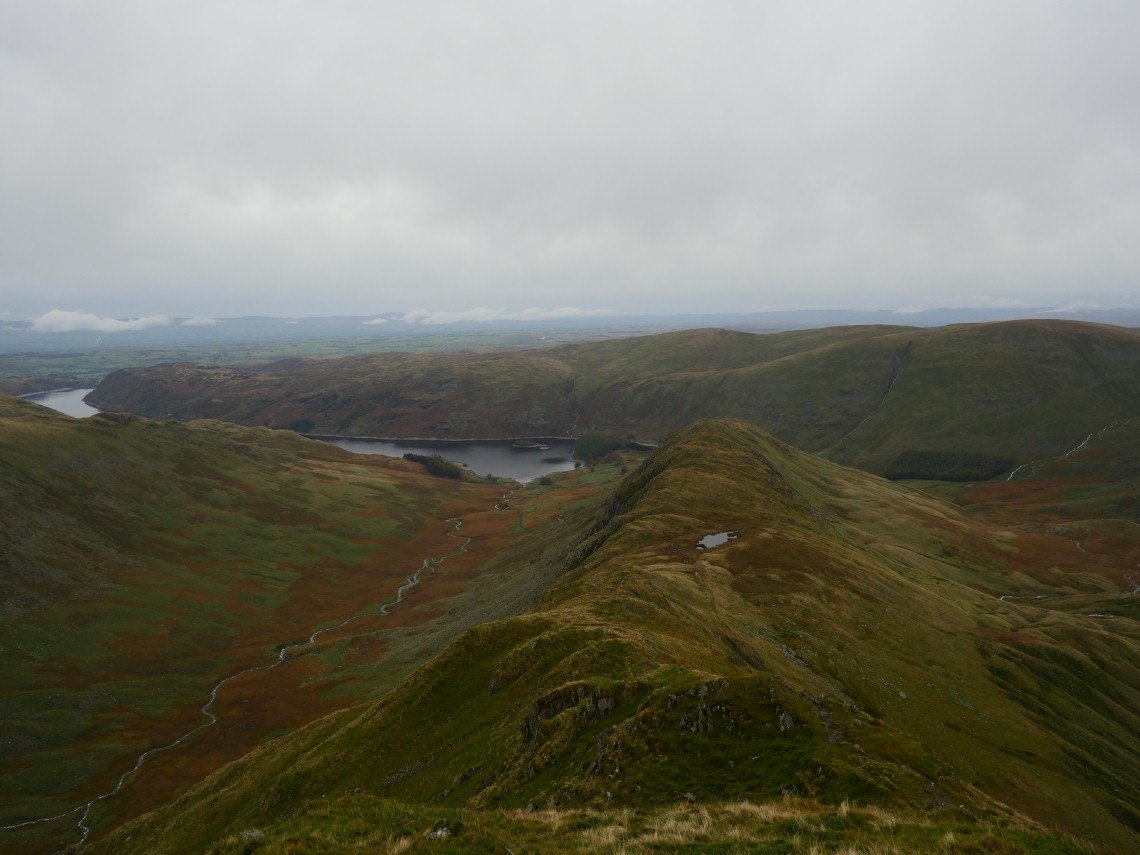 The grassy path brought us out just before the start of the steeper rockier section of the climb. This is the familiar view down over Caspel Gate and Rough Crag.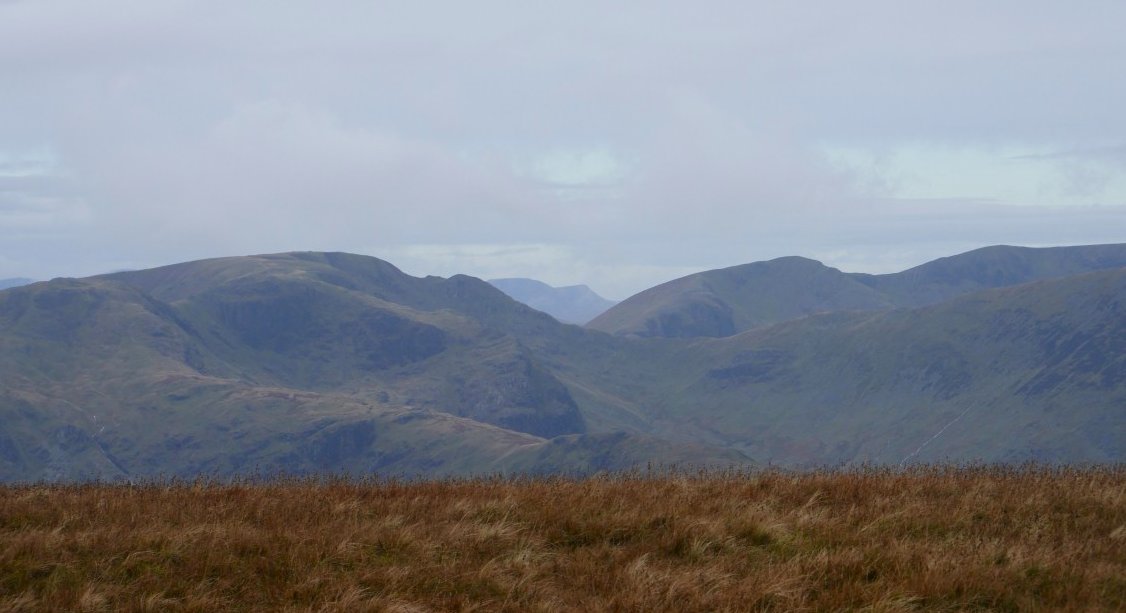 Once on to High Street the skies started to lighten. I'm not sure what the two distant fells between Dollywagon Pike and Cofa Pike could be, possibly Dale Head and Crag Hill, but I could be completely wrong ( it has been known)..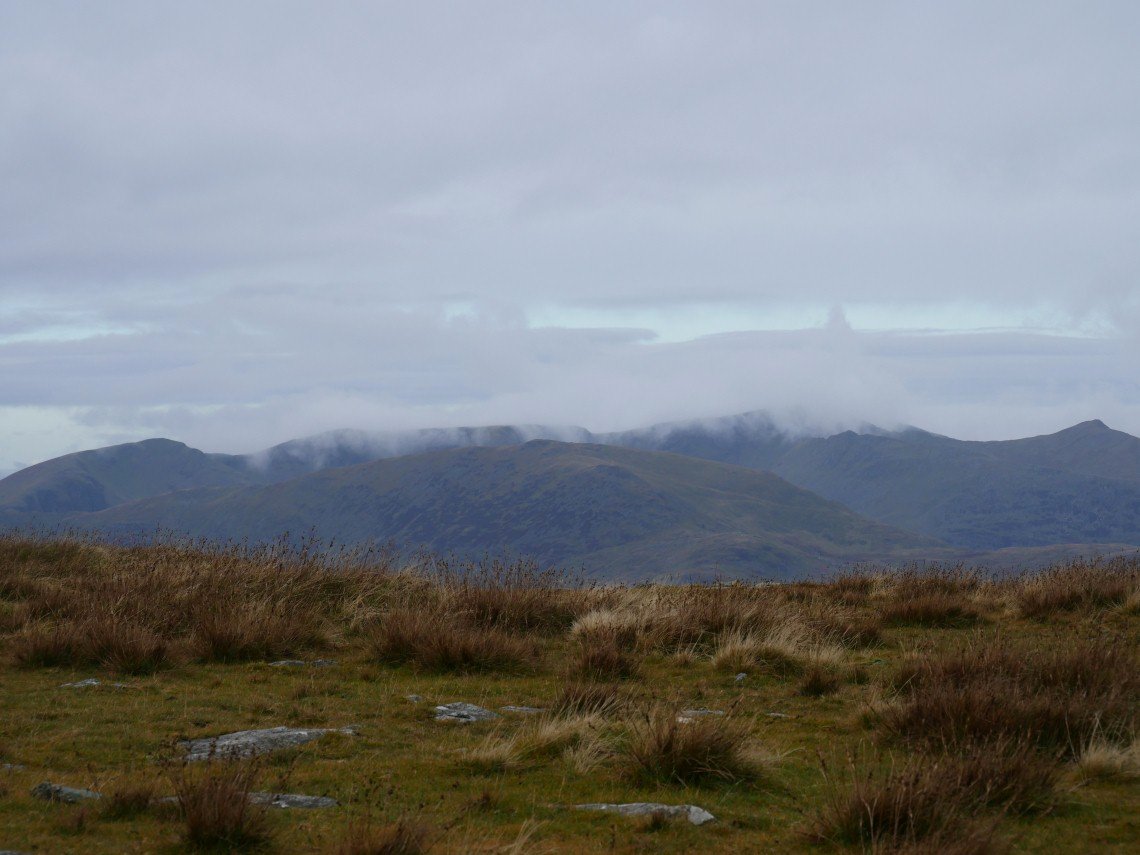 A handy line of cloud settles over the Helvellyn range saving me from trying to work out what lies beyond.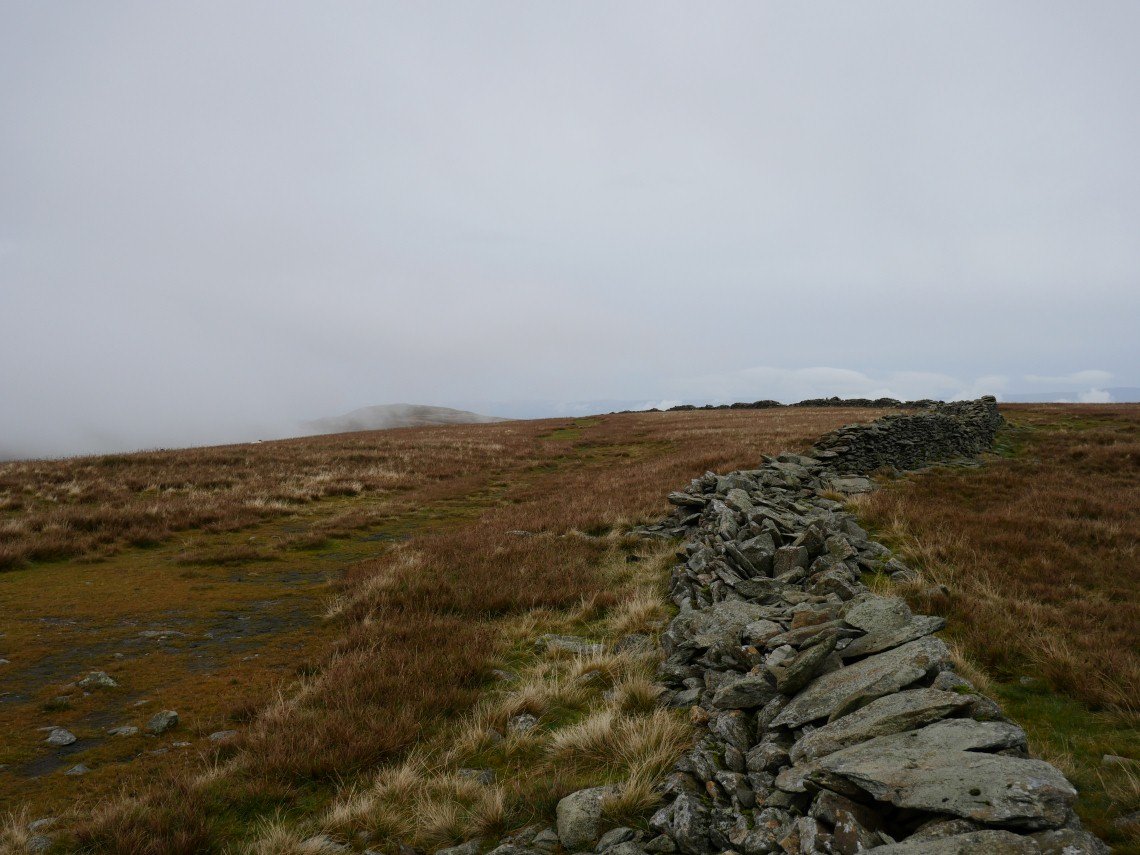 Looking along the wall southwards from High Street.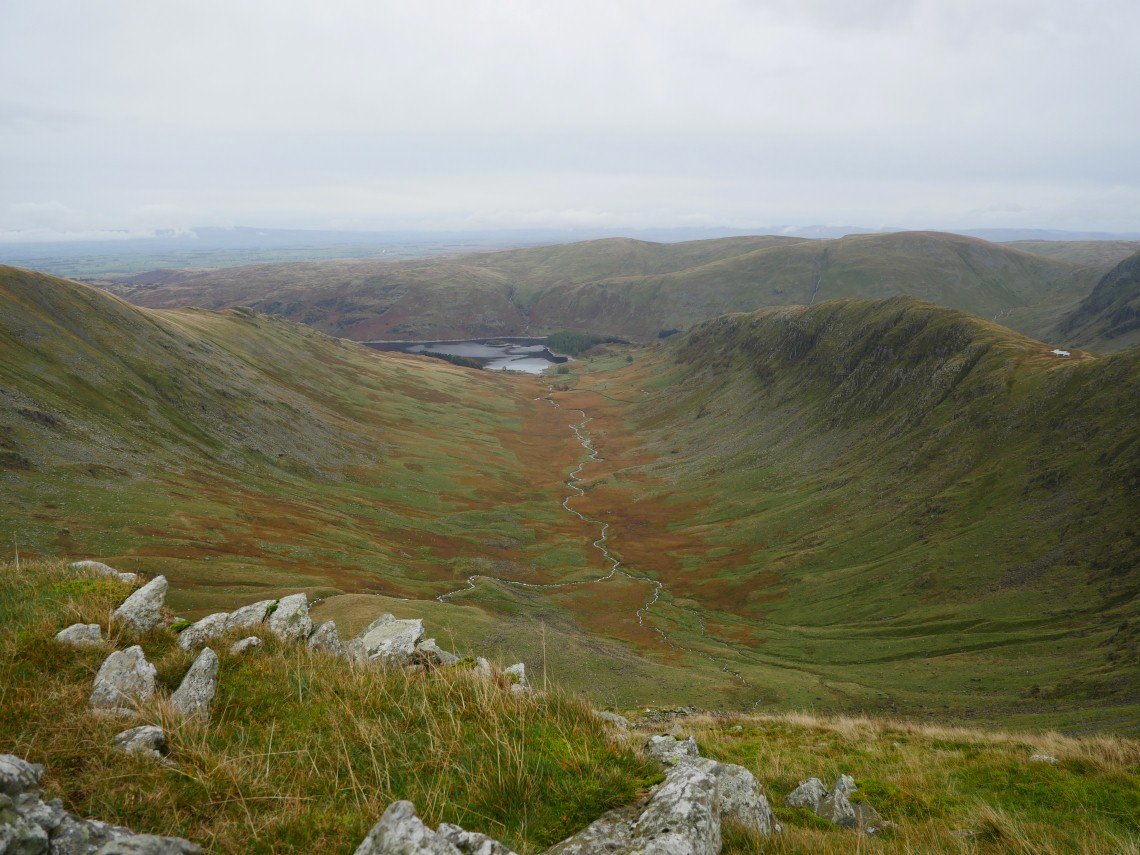 We aren't going that way though, we set off down northwards along High Street stopping at Short Stile for a look into Riggindale.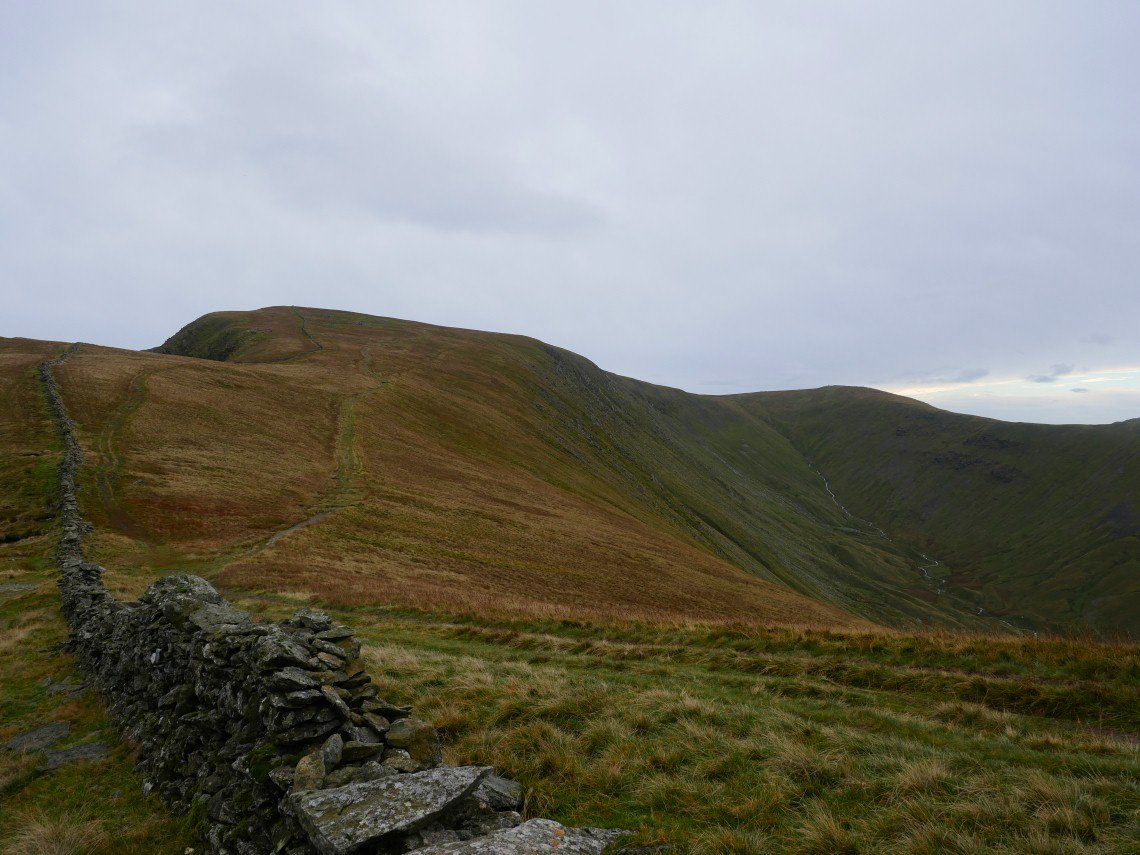 High Street from the Straits of Riggindale.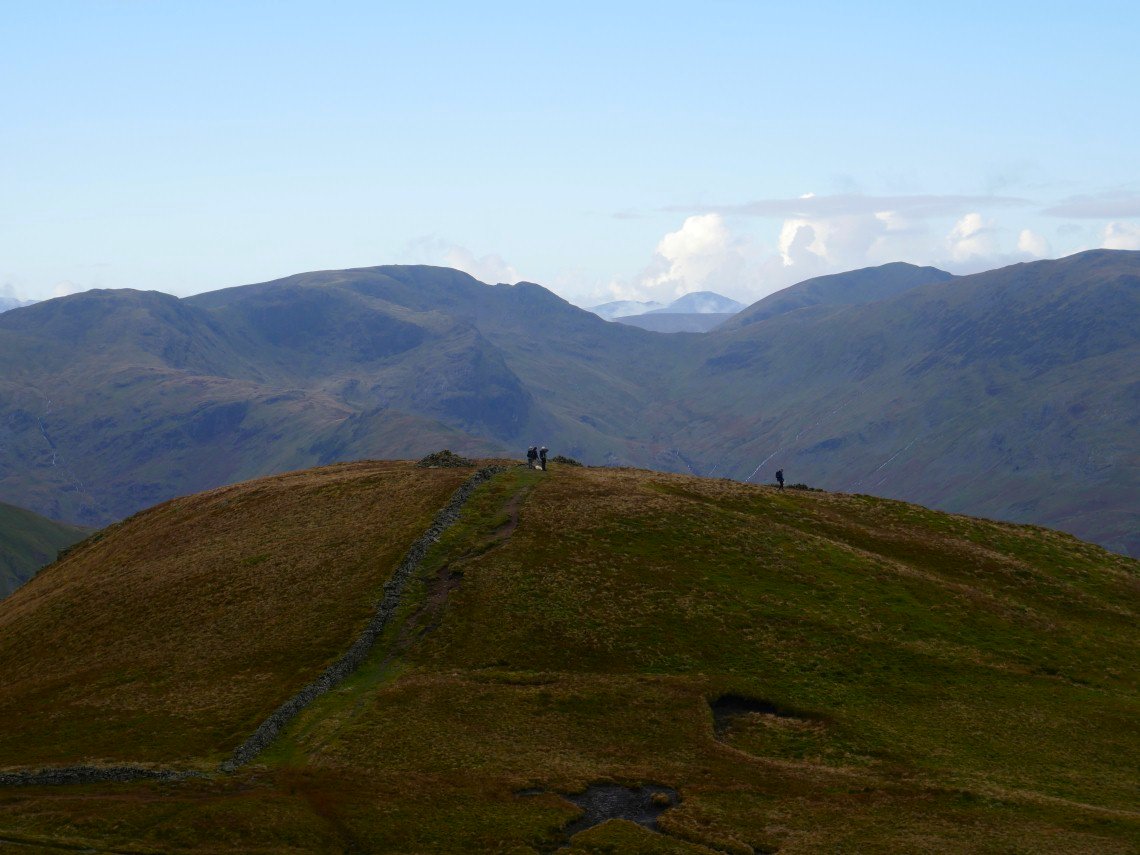 A quick up and down visit to The Knott, seen from the climb to Rampsgill Head.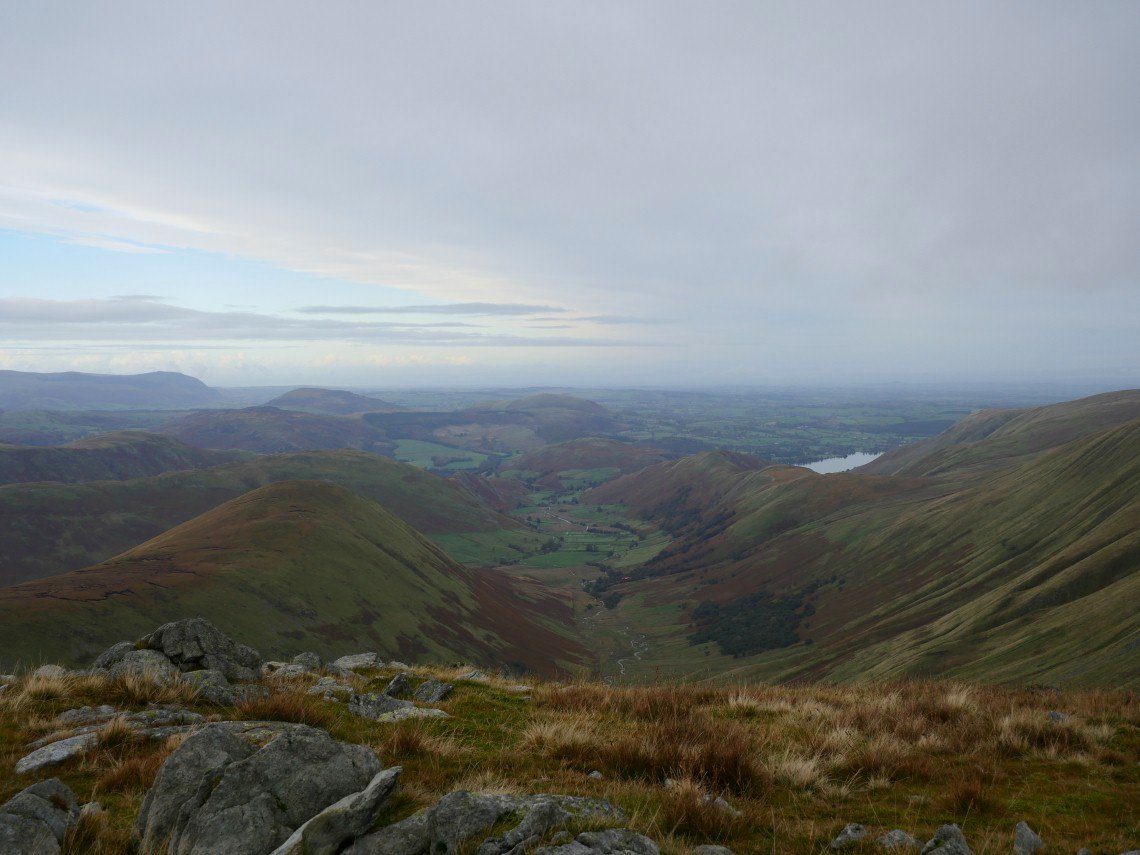 And looking down into Ramps Gill from it's head.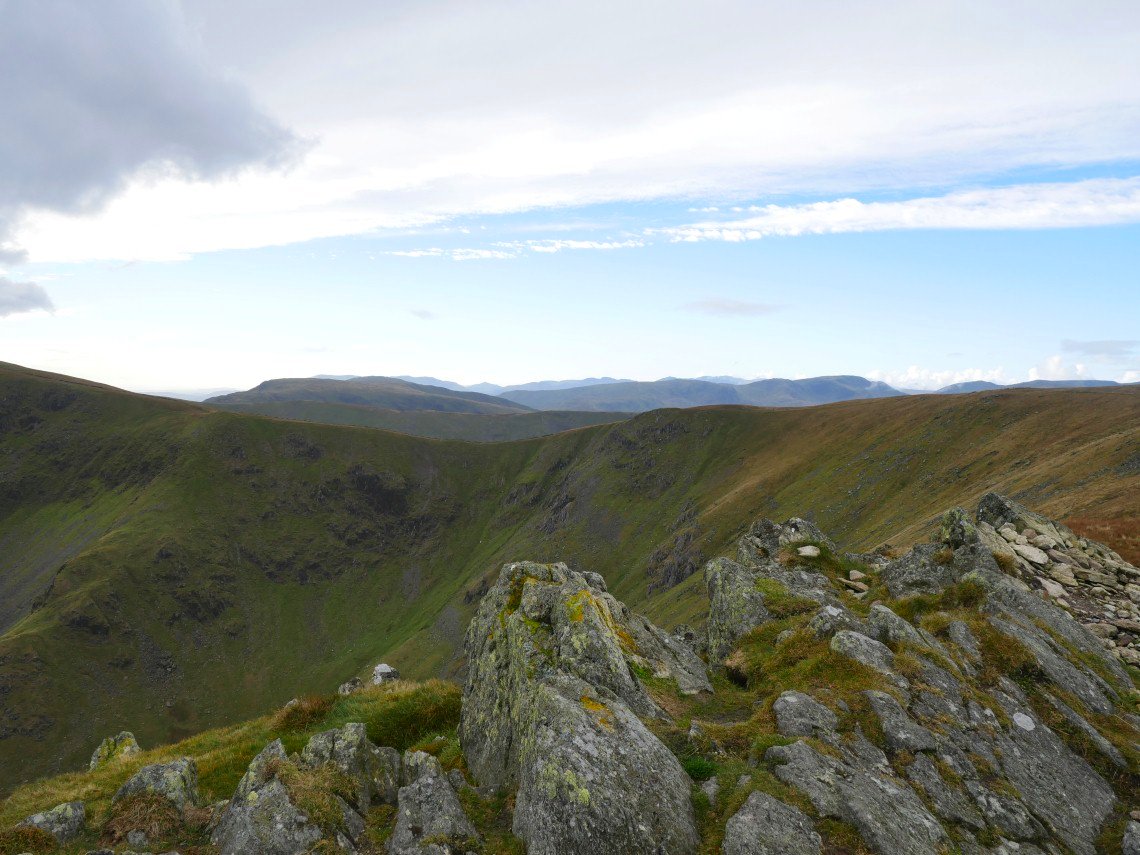 From where it's only a short walk to Kidsty Pike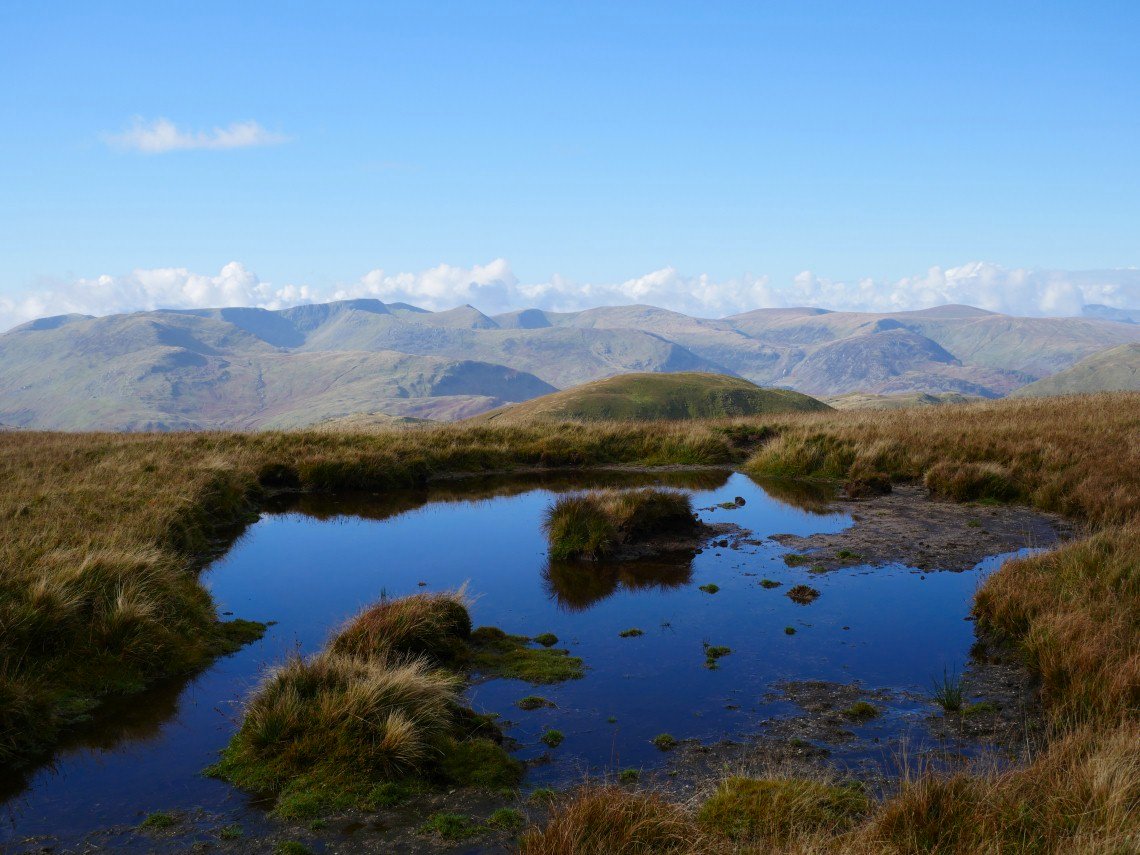 It's turned into a smashing afternoon with extensive views all around, this is to the east from the slightly longer walk to High Raise.
.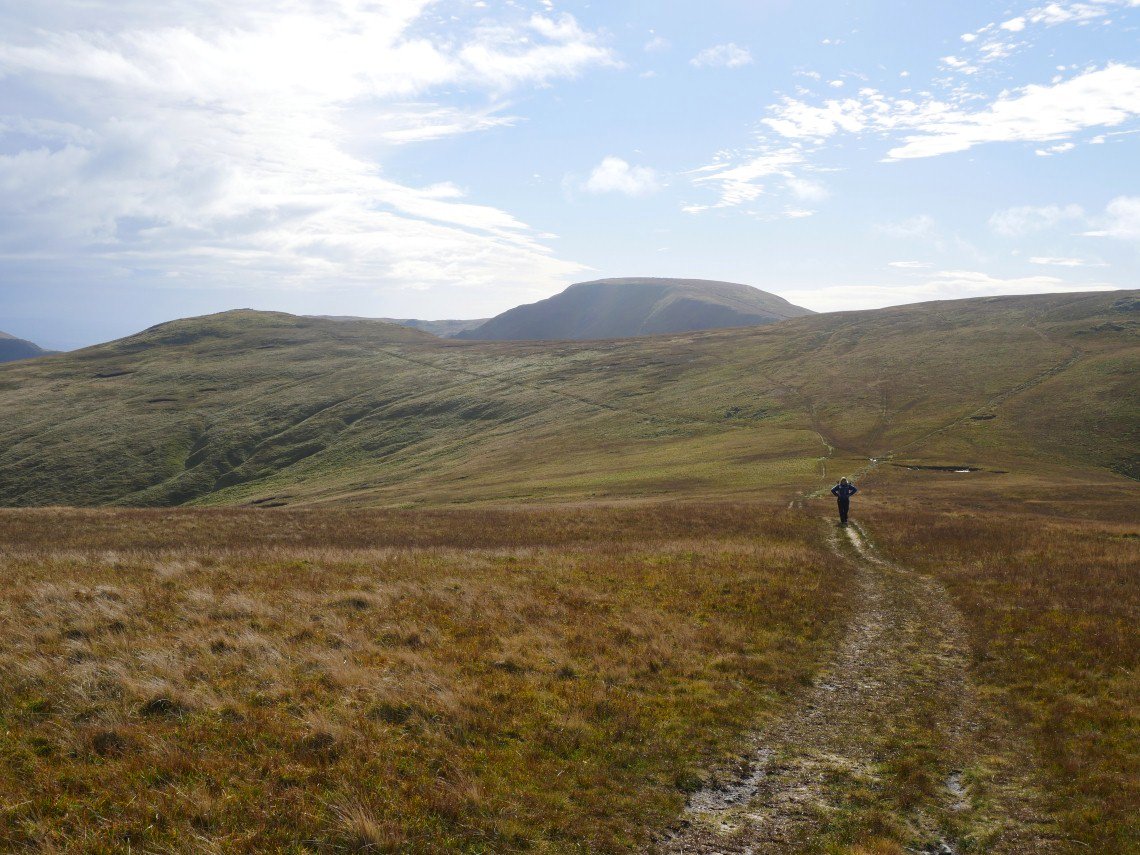 Kidsty Pike on the left and High Street in the centre from the modest climb to High Raise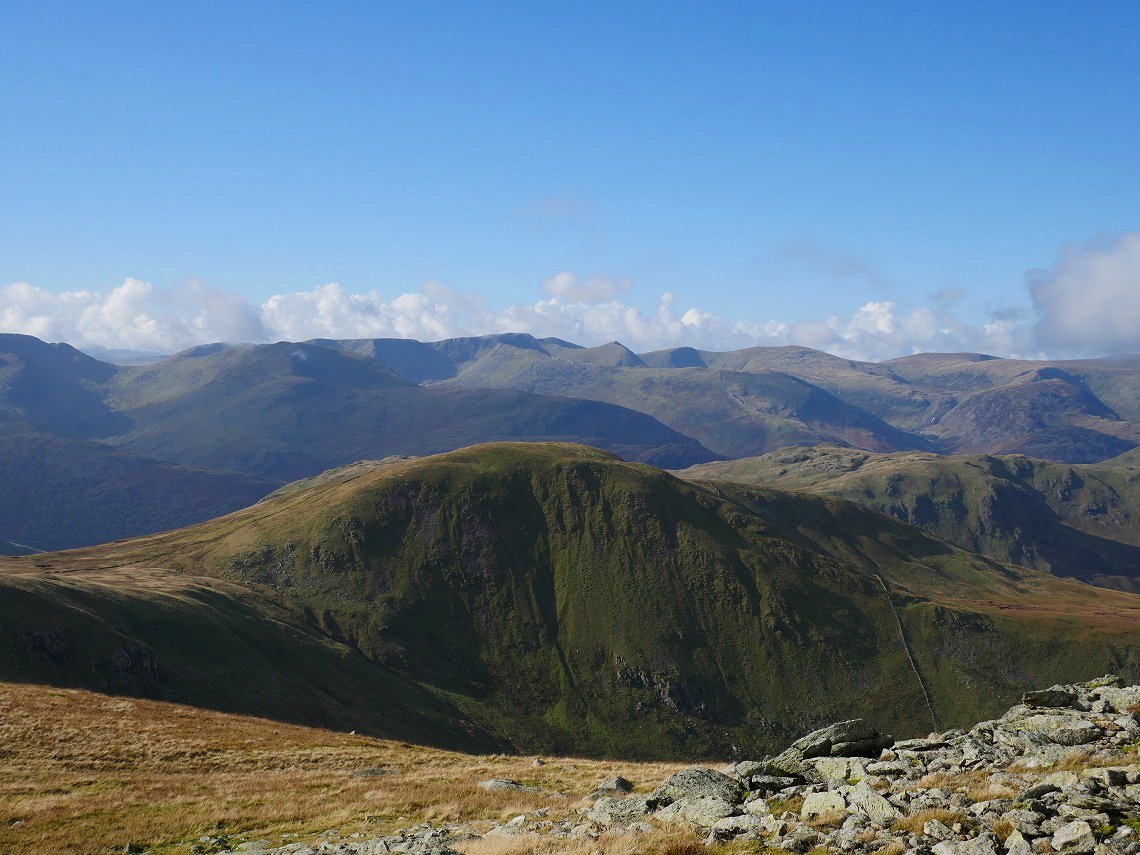 Rest Dodd with the Helvellyn range beyond.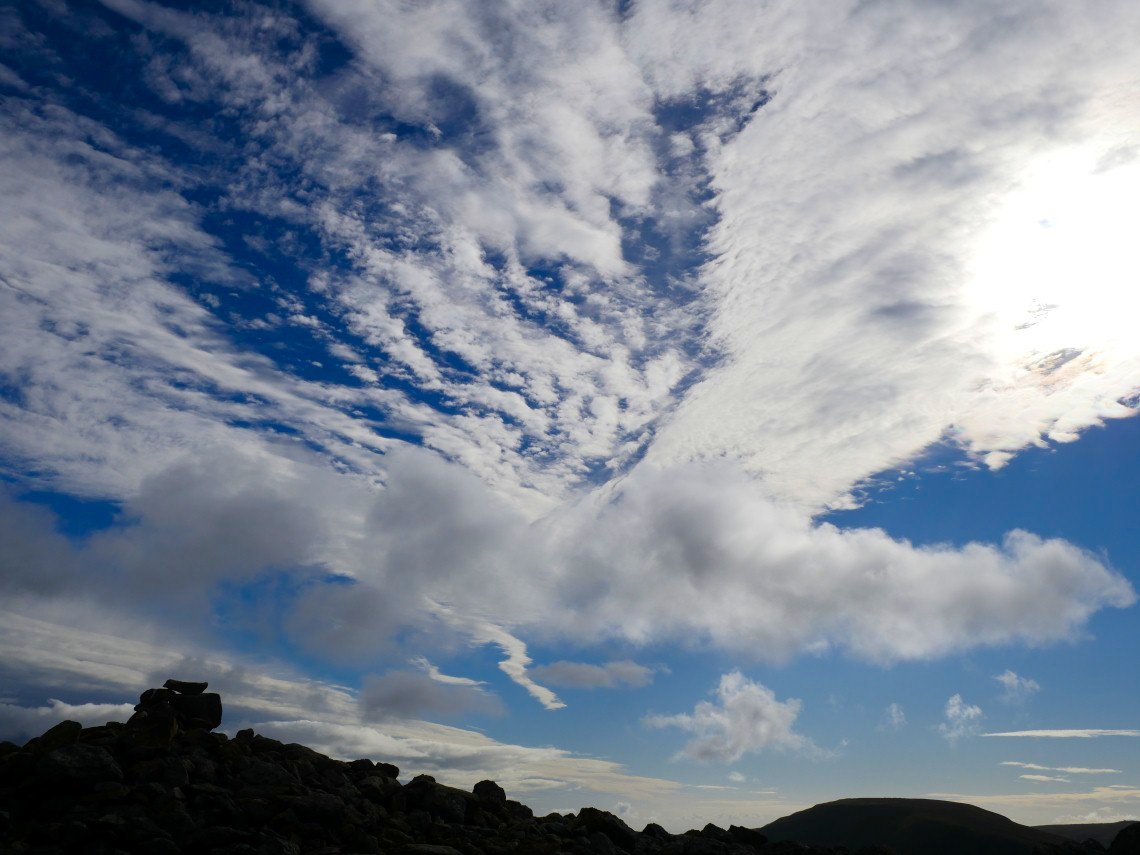 An interesting sky developed as we took five at High Raise.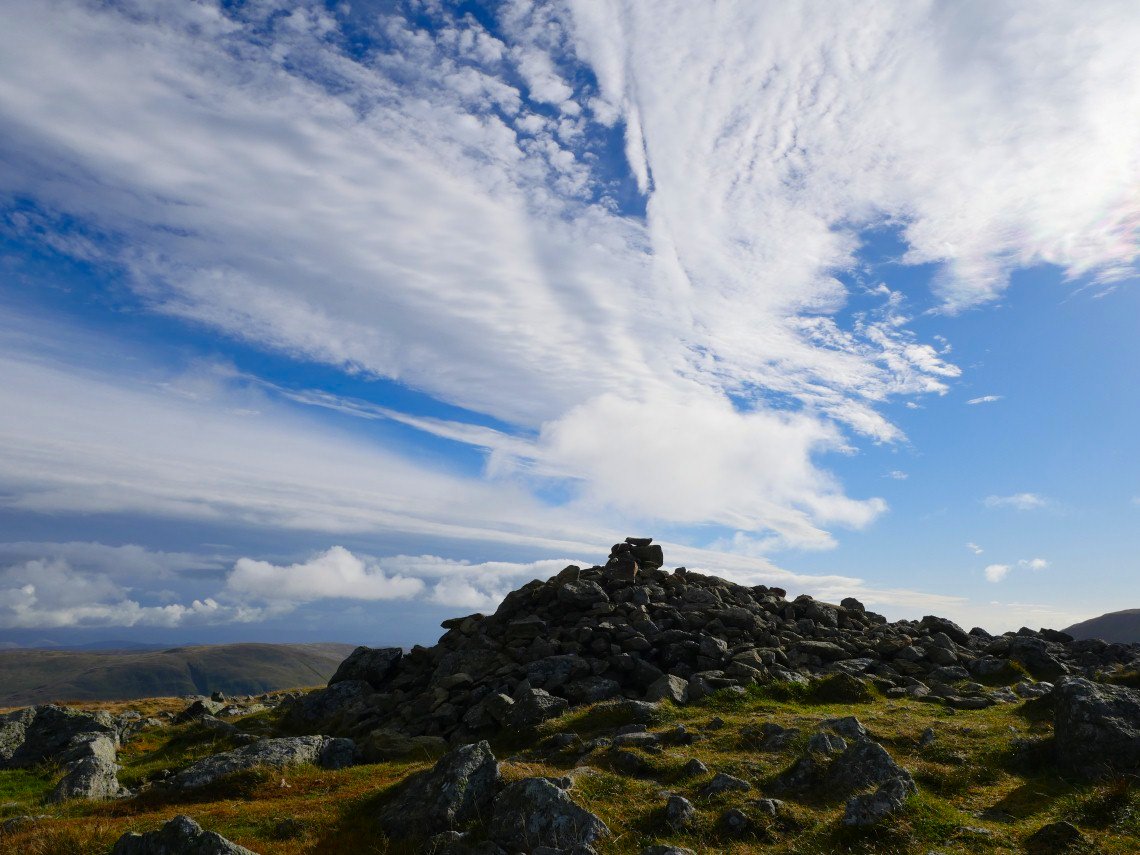 High Raise.
From High Raise we headed for Low Raise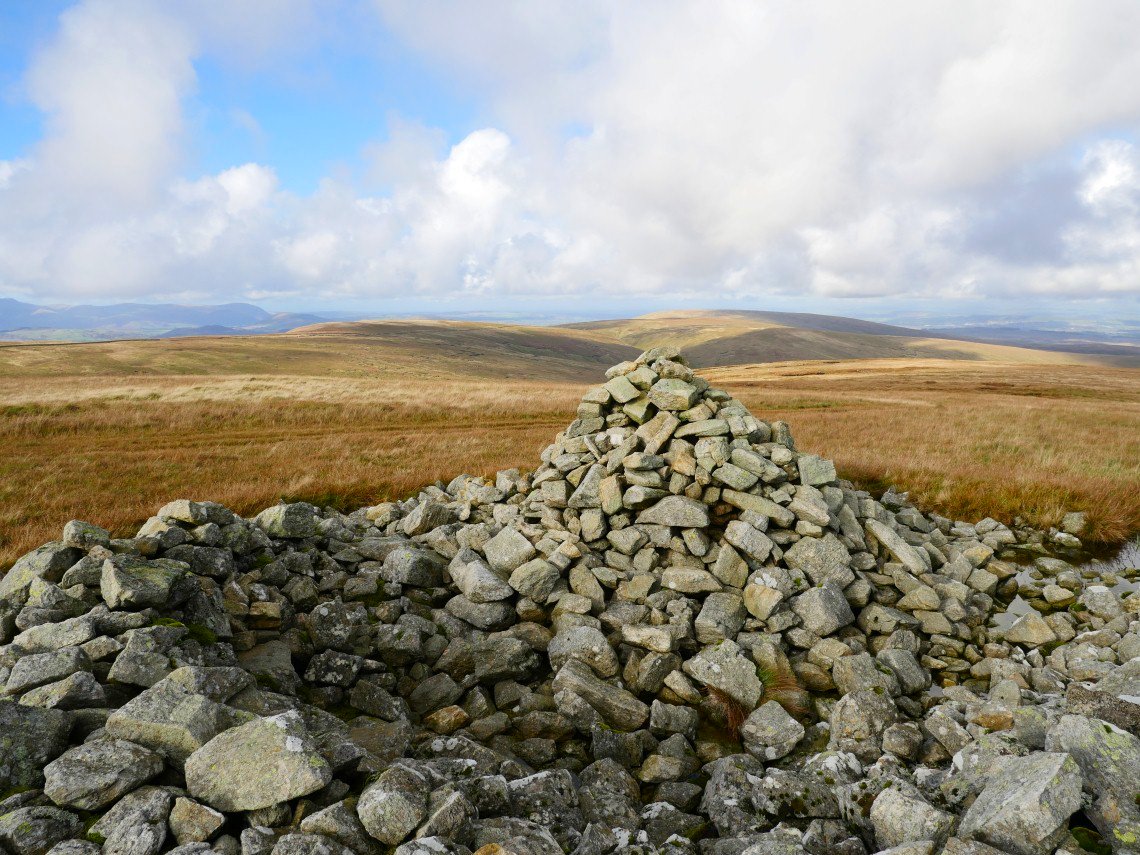 Which has a pretty impressive cairn and collection of stones for such a relatively unfrequented fell. ( We did wonder where all those stones had come from )
.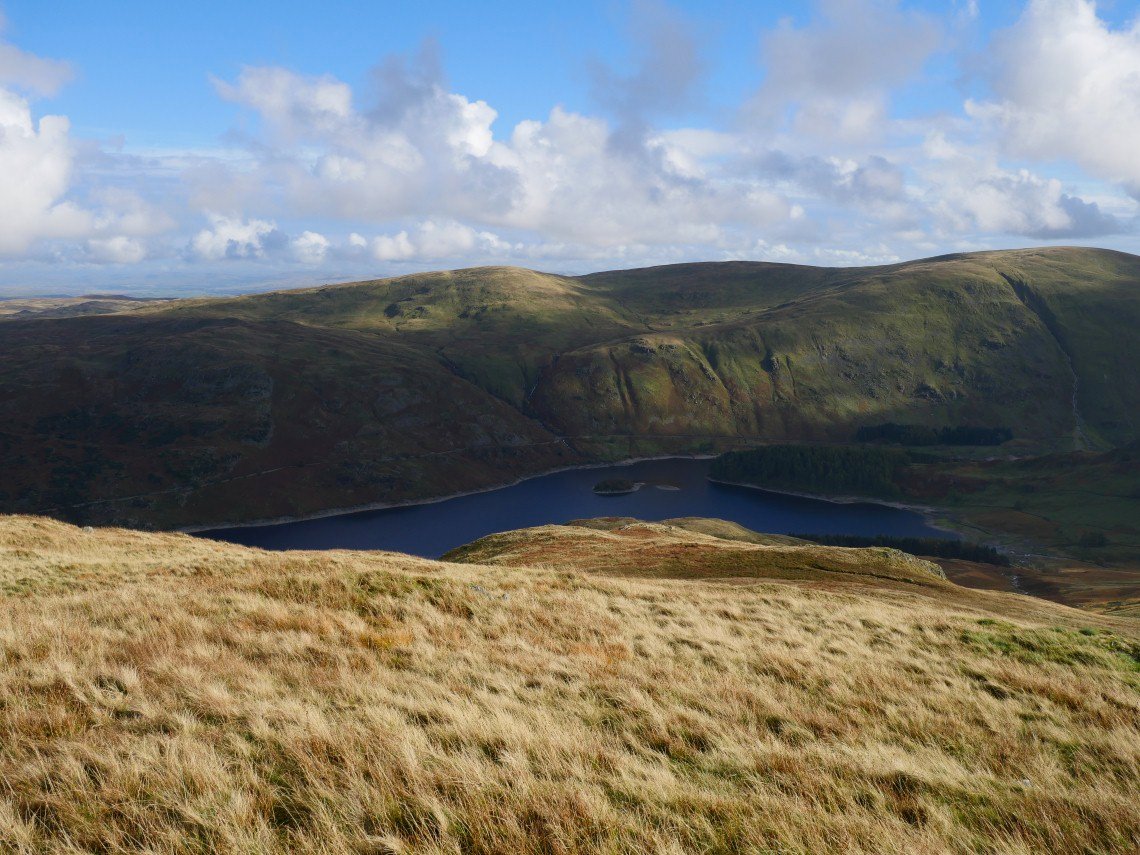 Heading for home now. Descending the ridge down to Band End.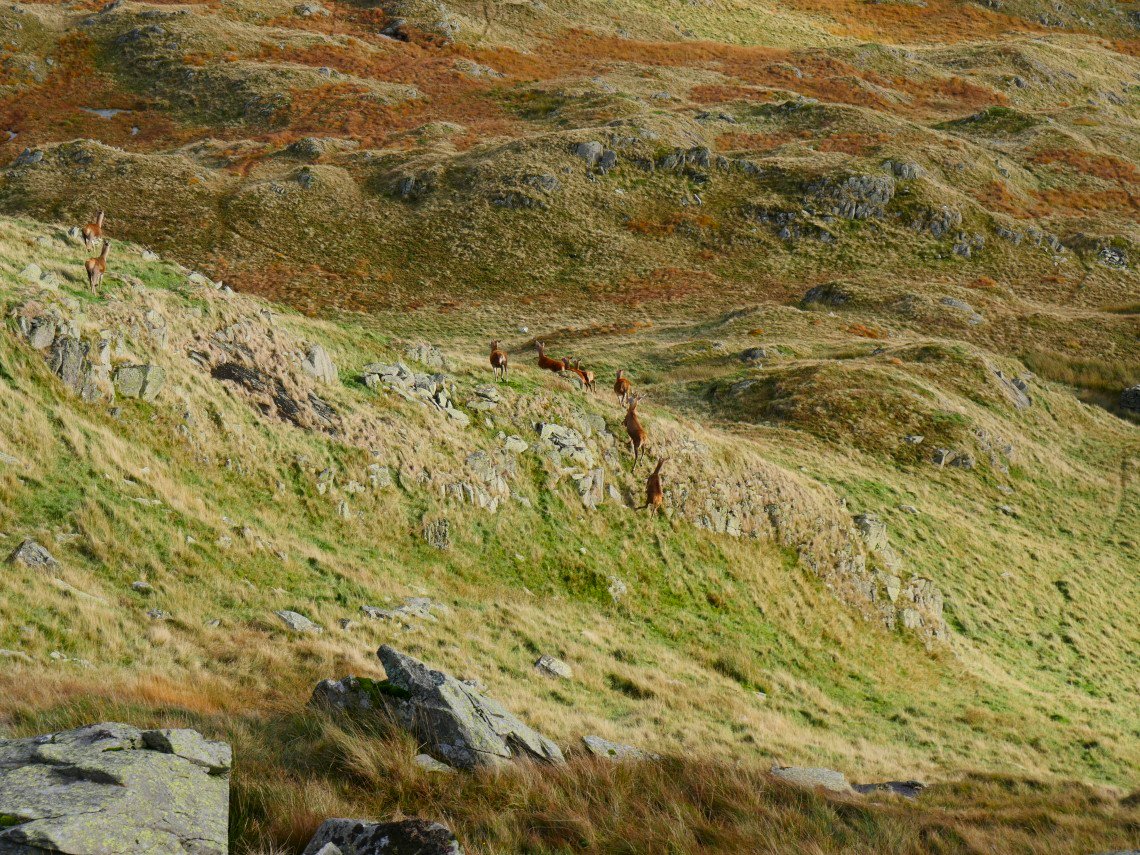 It would be very unusual not to see deer in these parts and we soon came upon a large herd which as usual scarpered when they saw us..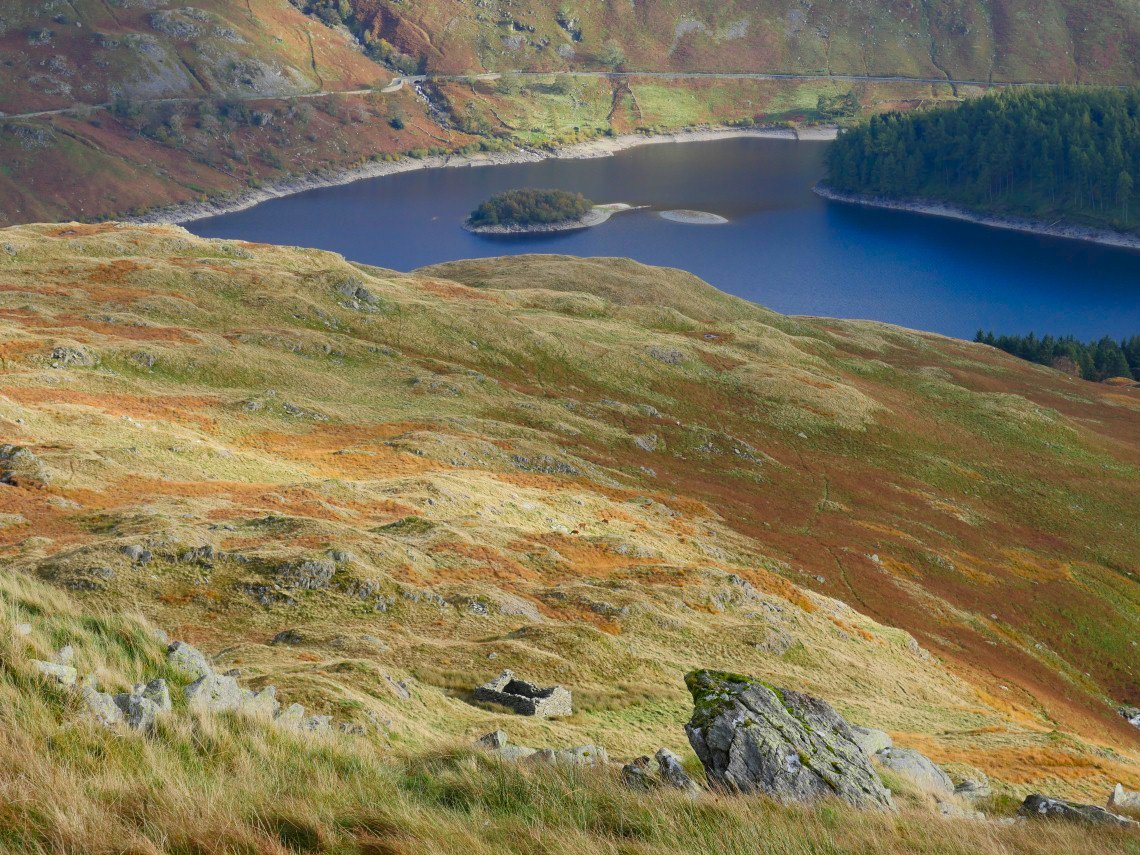 The old hut above Band End..
Haweswater from the old hut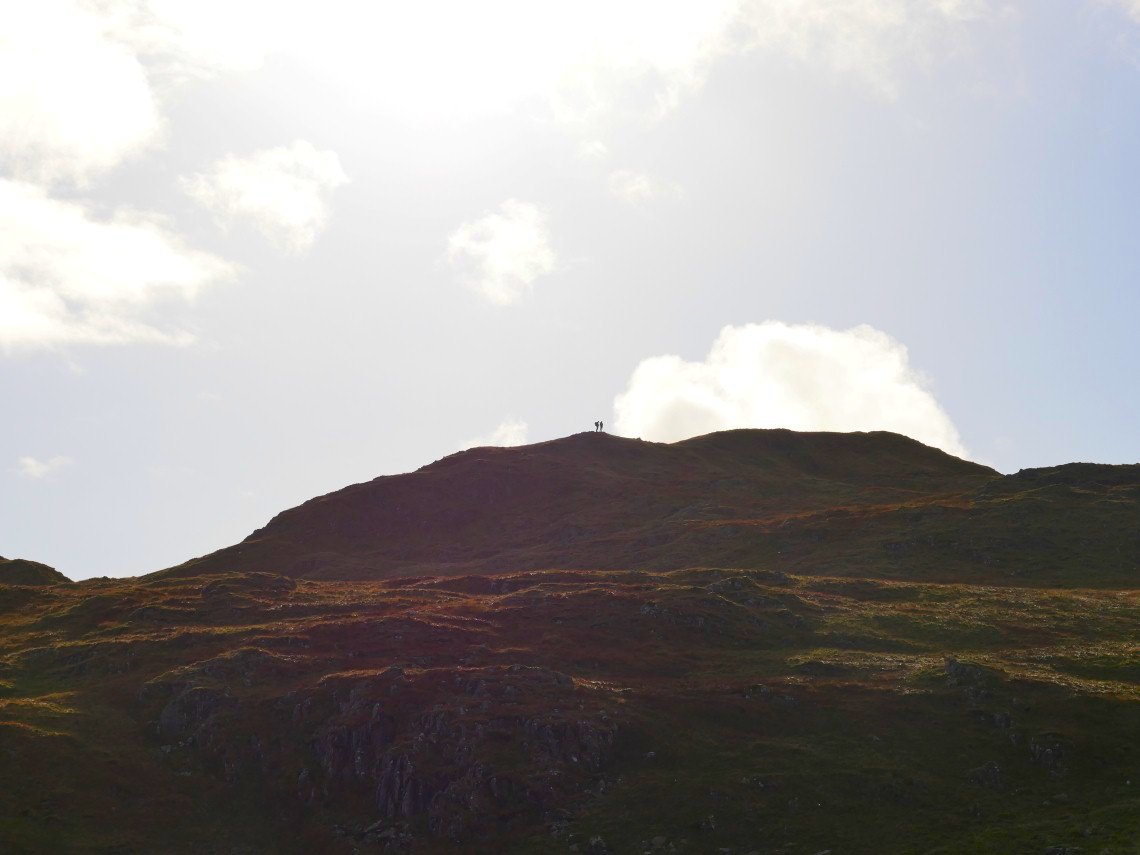 A couple of walkers descend Kidsty Howes.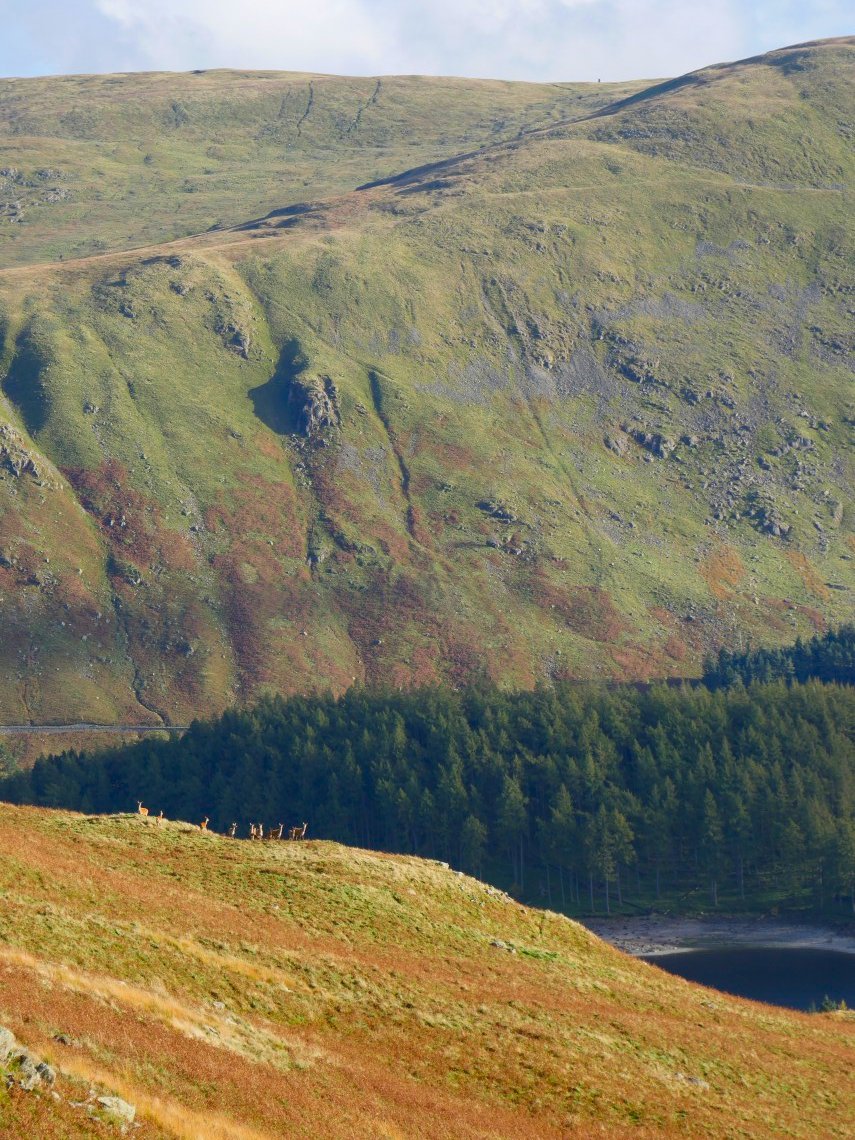 Deer on Lady's Seat with the north east ridge of Branstree across Haweswater.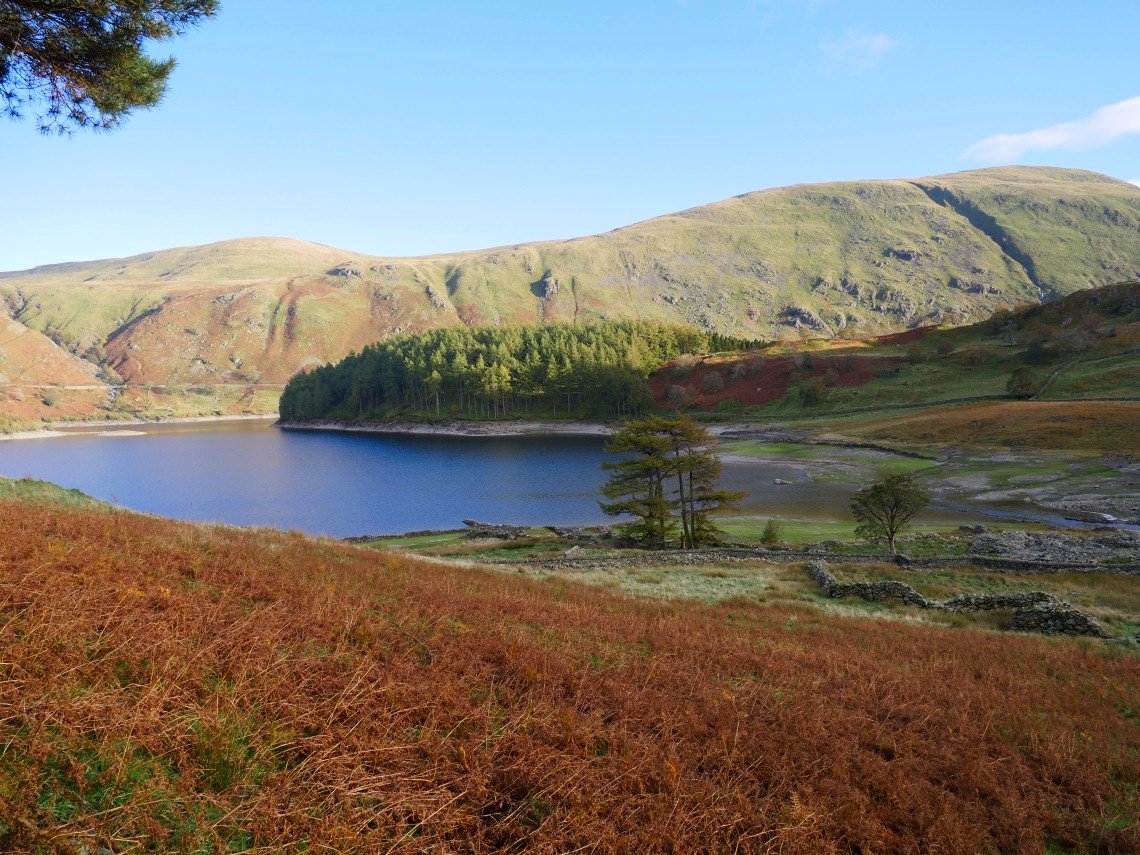 Nearly back to valley level now.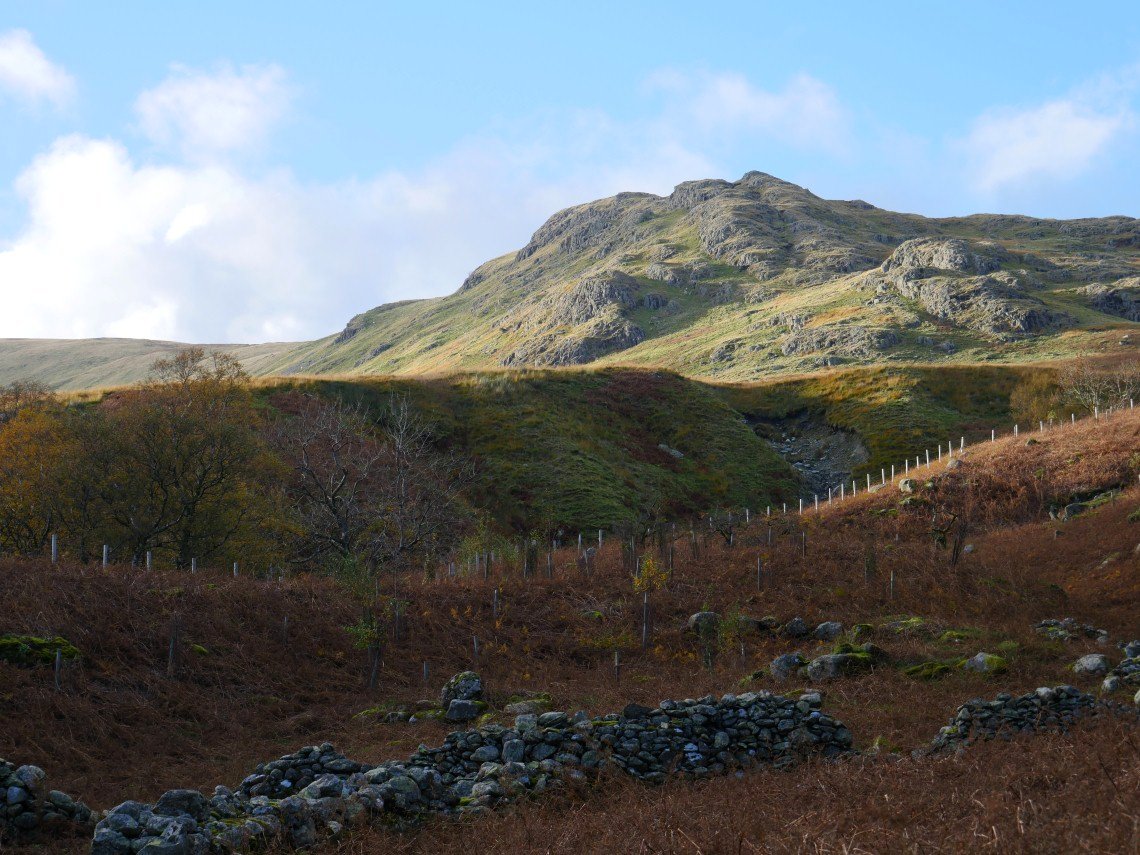 Kidsty Howes from below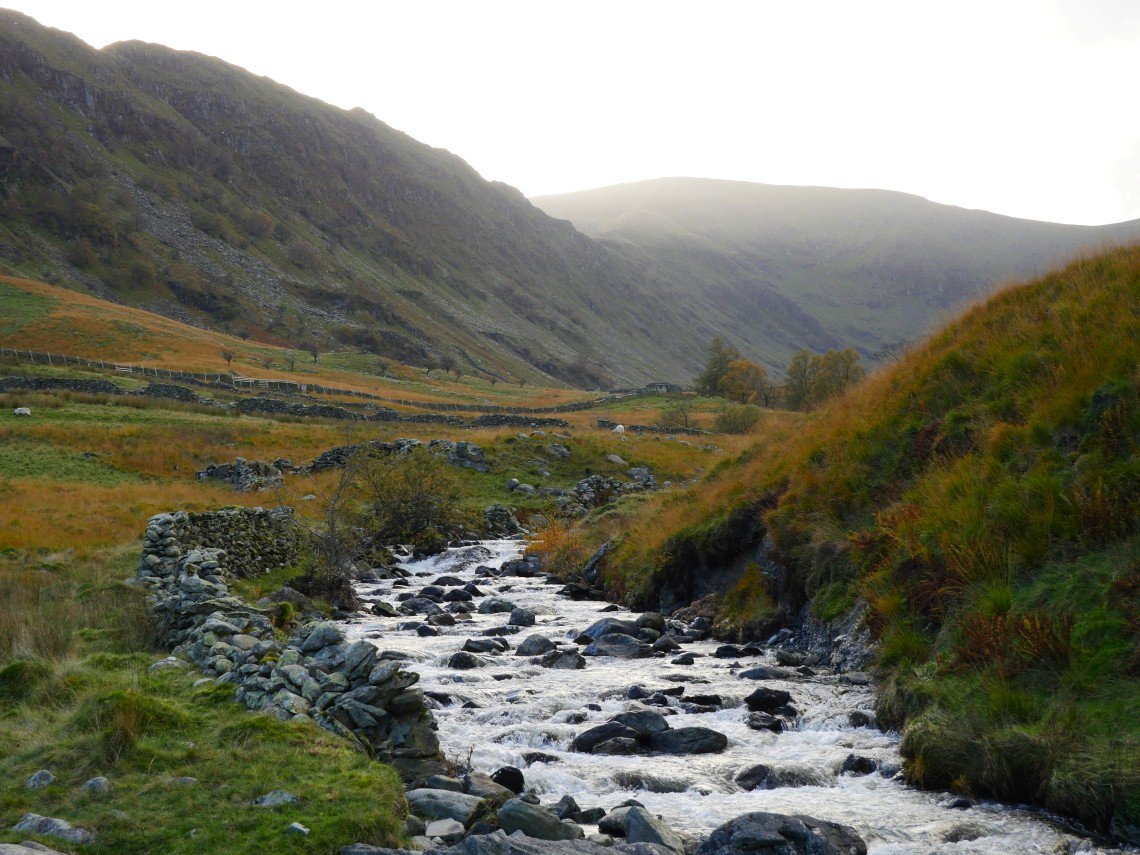 Looking along Riggindale Beck into Riggindale.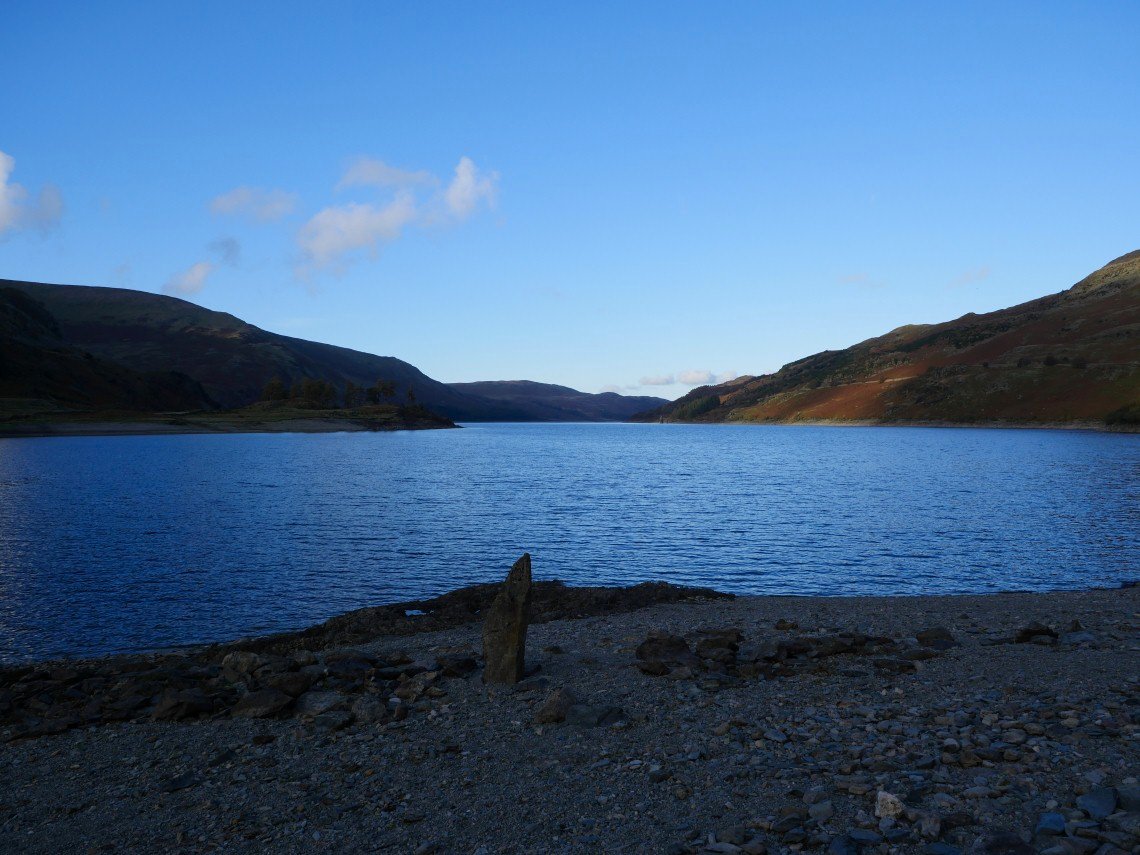 We varied our return route by dropping down to Haweswater shore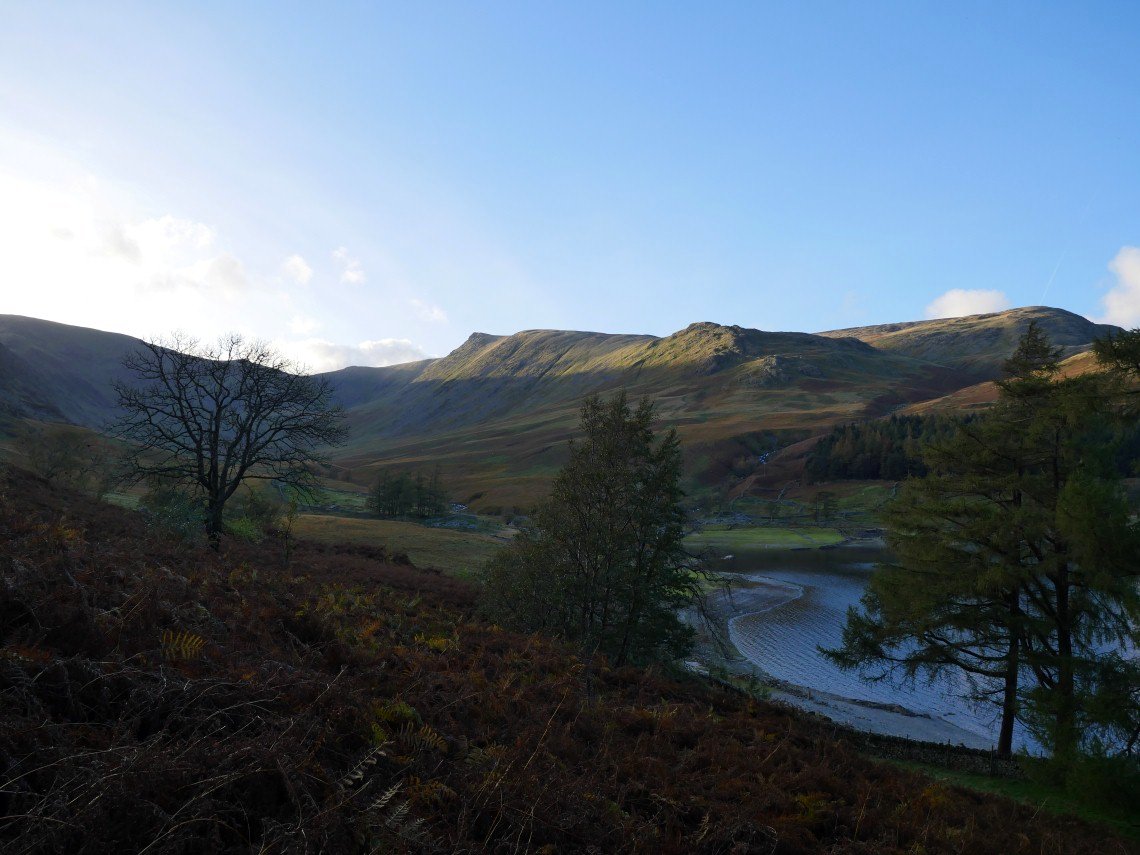 The sun catching Kidsty Pike, Kidsty Howes and Low Raise.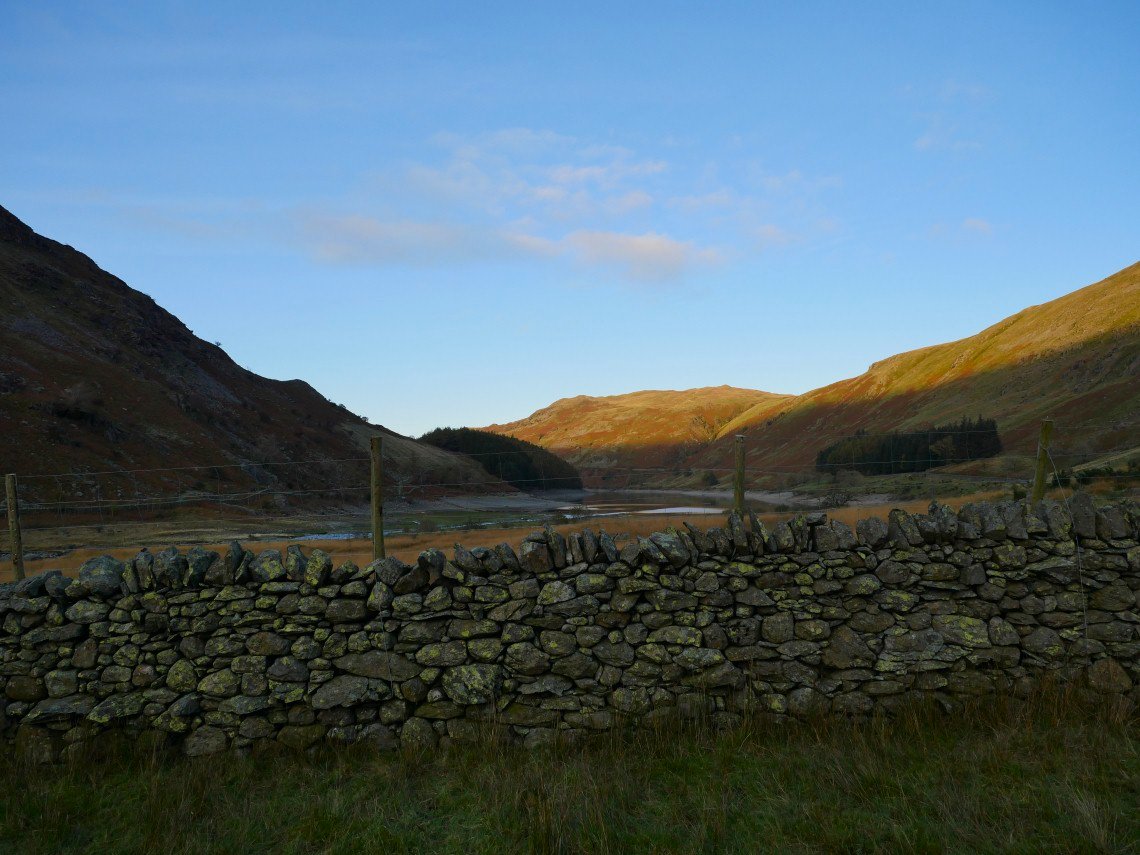 And then Brown Howe and the hills to the east of Haweswater.