WWW.KARLSWALKS.CO.UK
PICTURES AND TRIP REPORTS FROM MY WALKS IN THE ENGLISH LAKE DISTRICT
---
Clough Head, the Dodds and Hartside from High Row
7th October 2018
Route. High Row - Old Coach Rd - White Pike - Clough Head - Calfhow Pike - Great Dodd - Watson's Dodd - Stybarrow Dodd - Hart Side - Birkett Fell - Dowthwaite Head - High Row ( about 12 miles 2650ft ascent )
A long (ish) high level tramp today, Nice at first but the edge of a passing front caught us and we finished wet.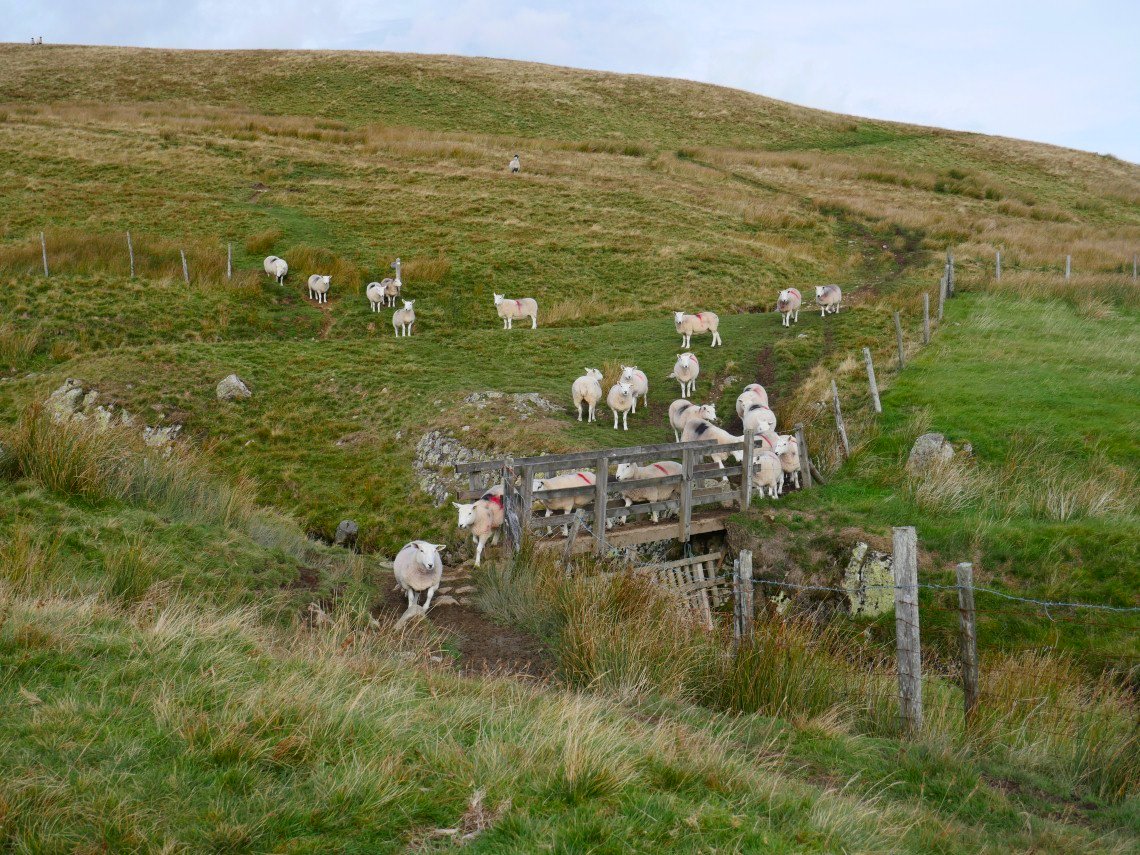 We had to splash through the ford at Groovebeck as the sensible sheep weren't getting their feet wet.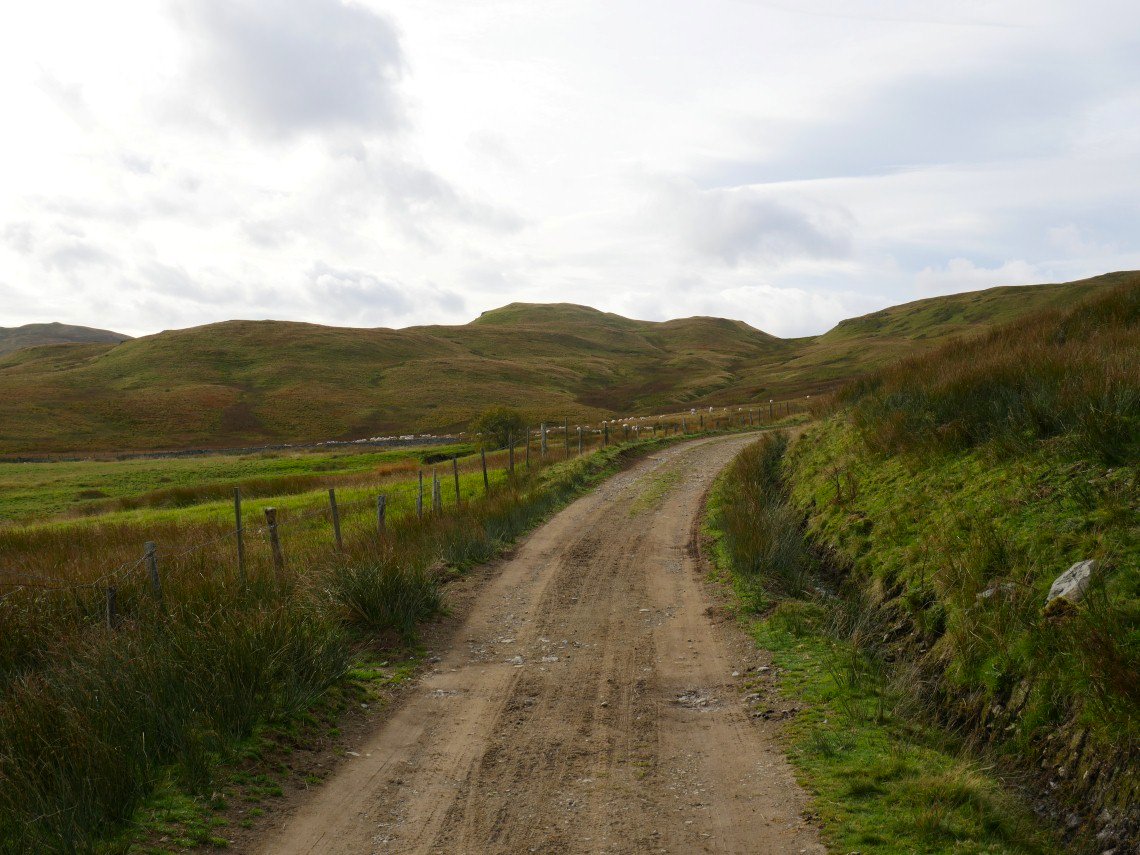 looking back past the ford to Low How and High Brow.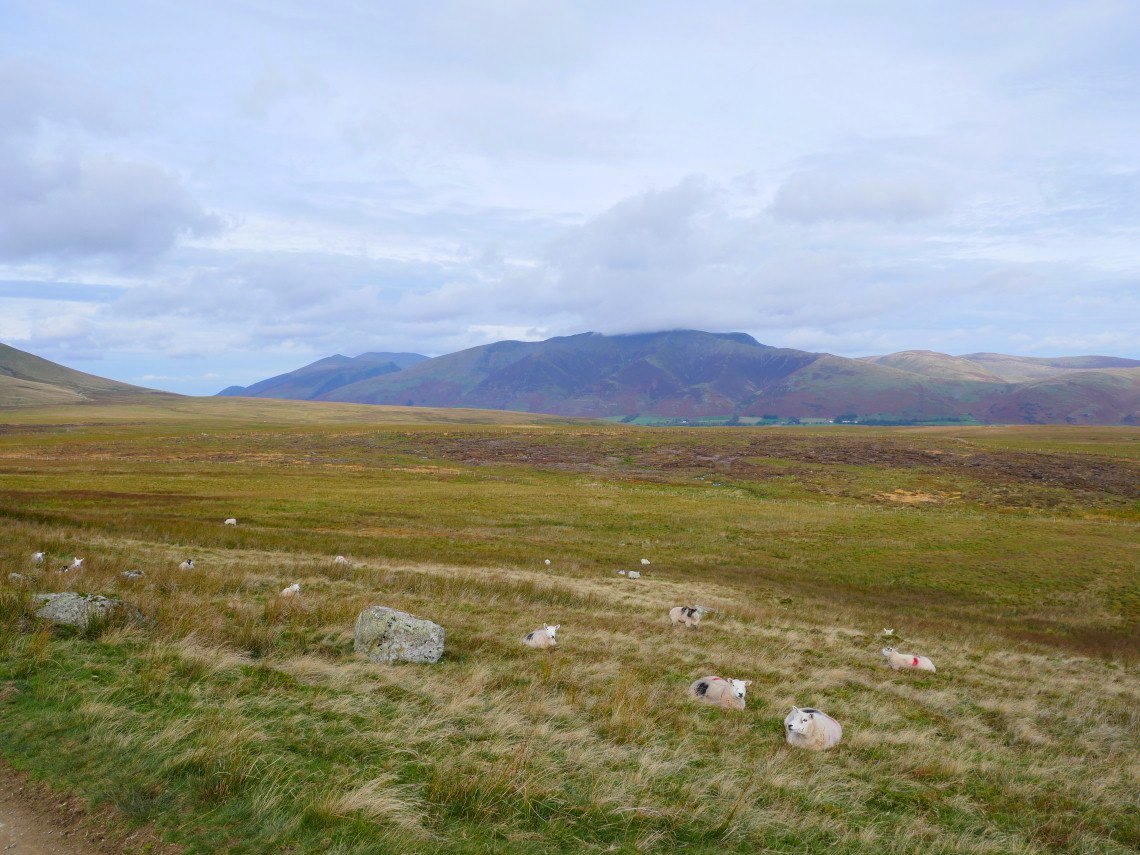 Blencathra is just kissed by the cloud but Skiddaw is clear for now.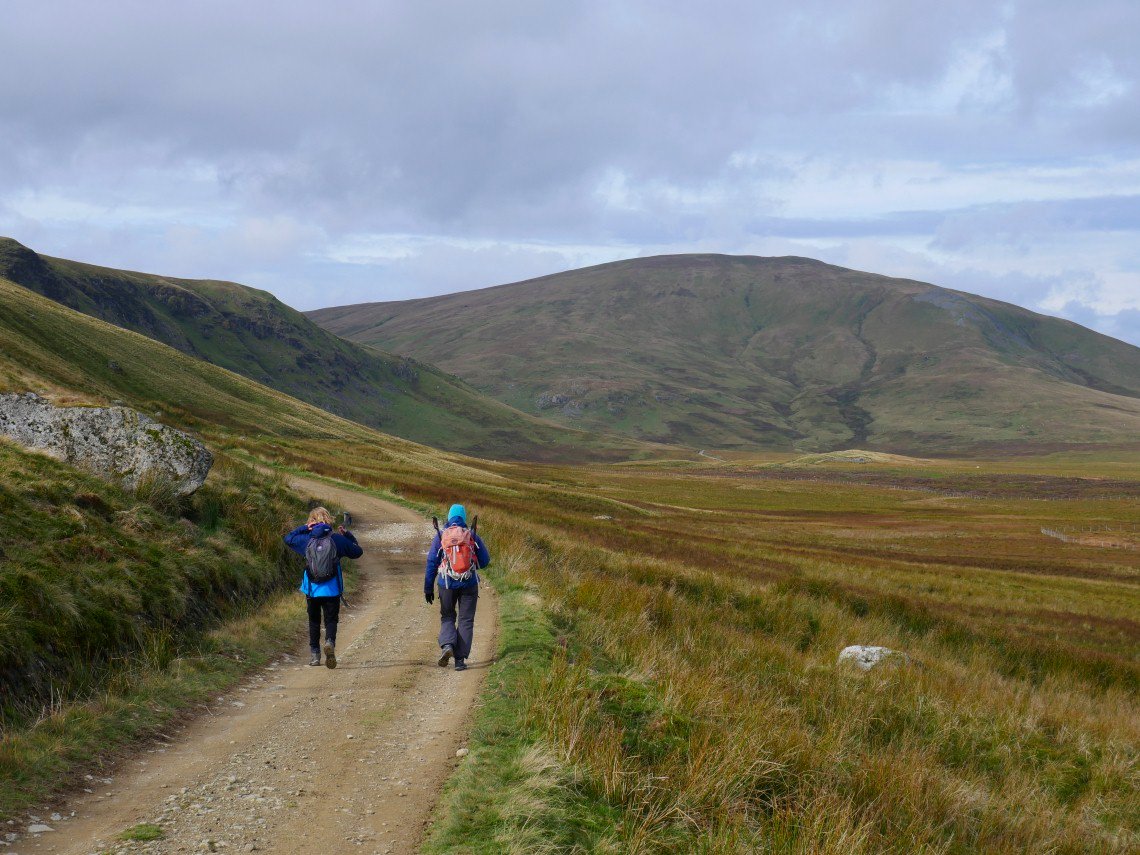 Sue and Lynn with Clough Head ahead.
We follow the Old Coach Road as far as the railway carriage and then start the steep climb to White Pike. Blencathra is clear now
Lonscale Fell, Little Man and Skiddaw get a little sunshine.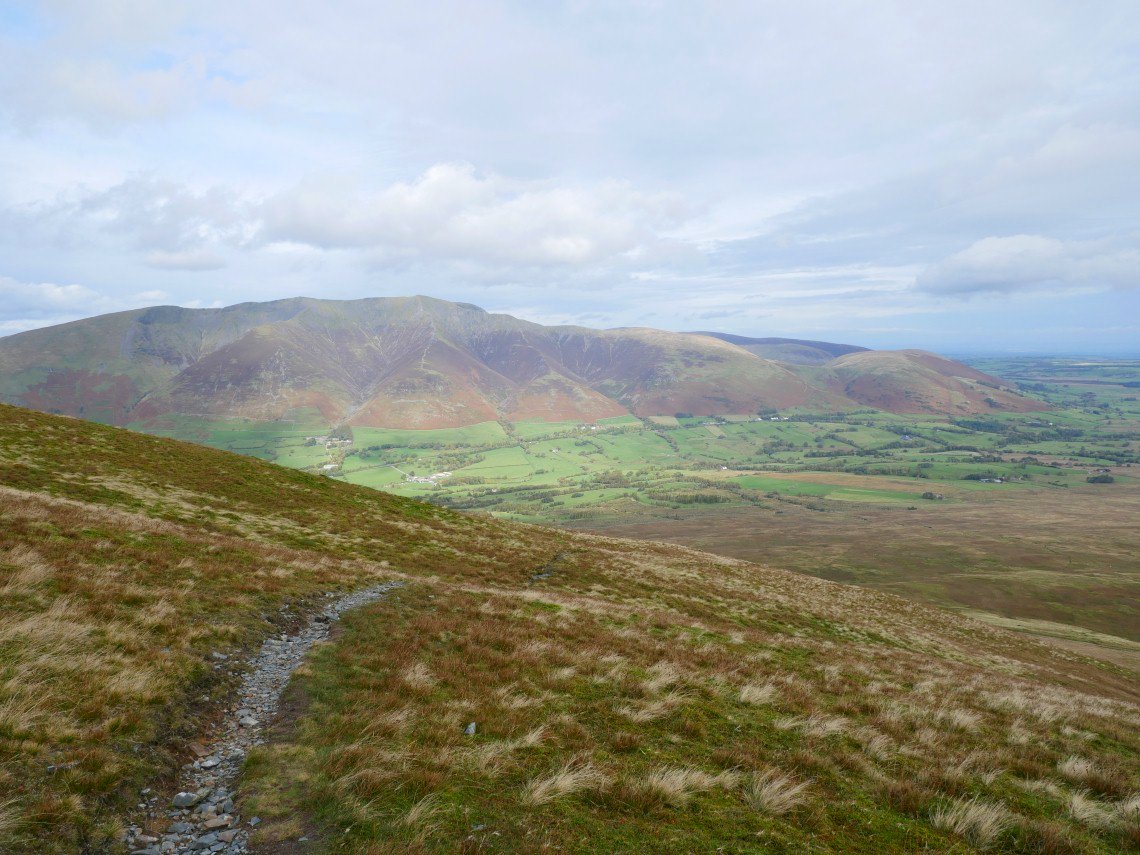 As does Blencathra and Souther Fell..
The nice little top of White Pike.
Looking down past White Pike to Barbaryrigg Moss. Wolf Crags on the right.
.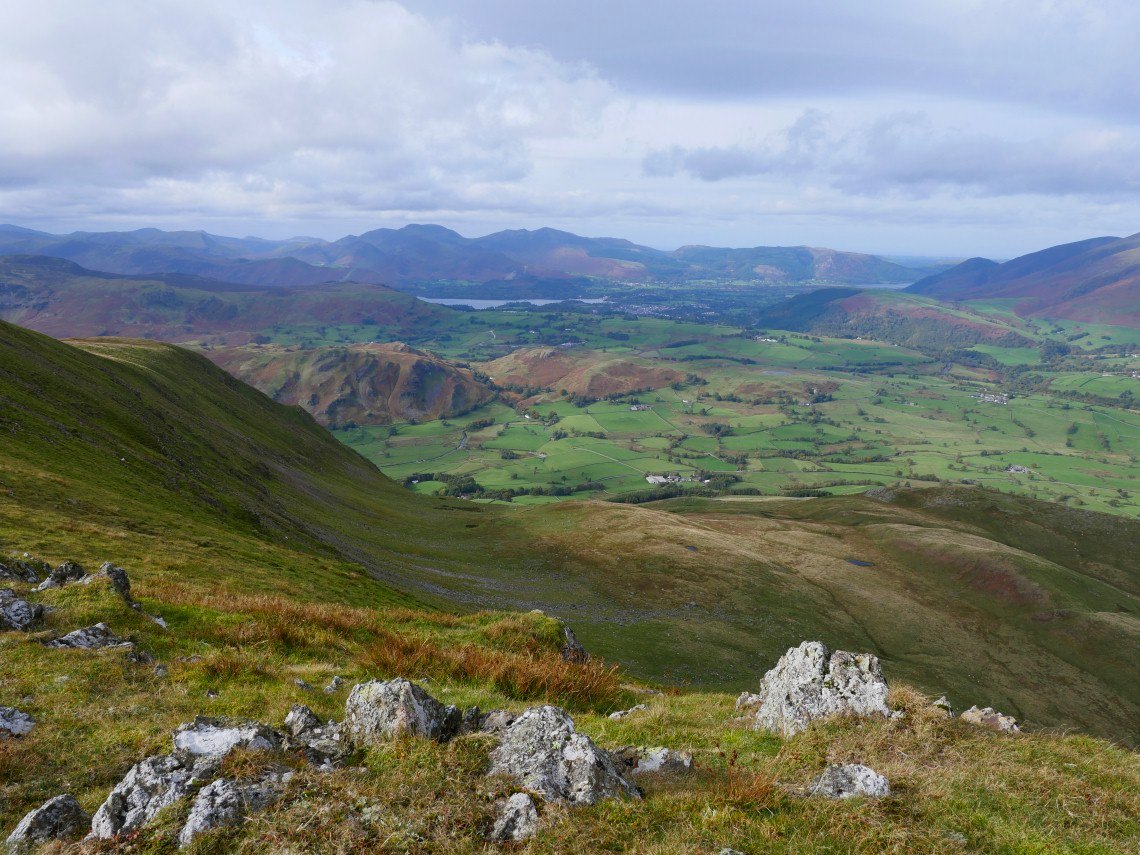 Really nice view over High and Low Rigg to Derwentwater, Keswick and the north western fells from the gentle climb between White Pike and Clough Head..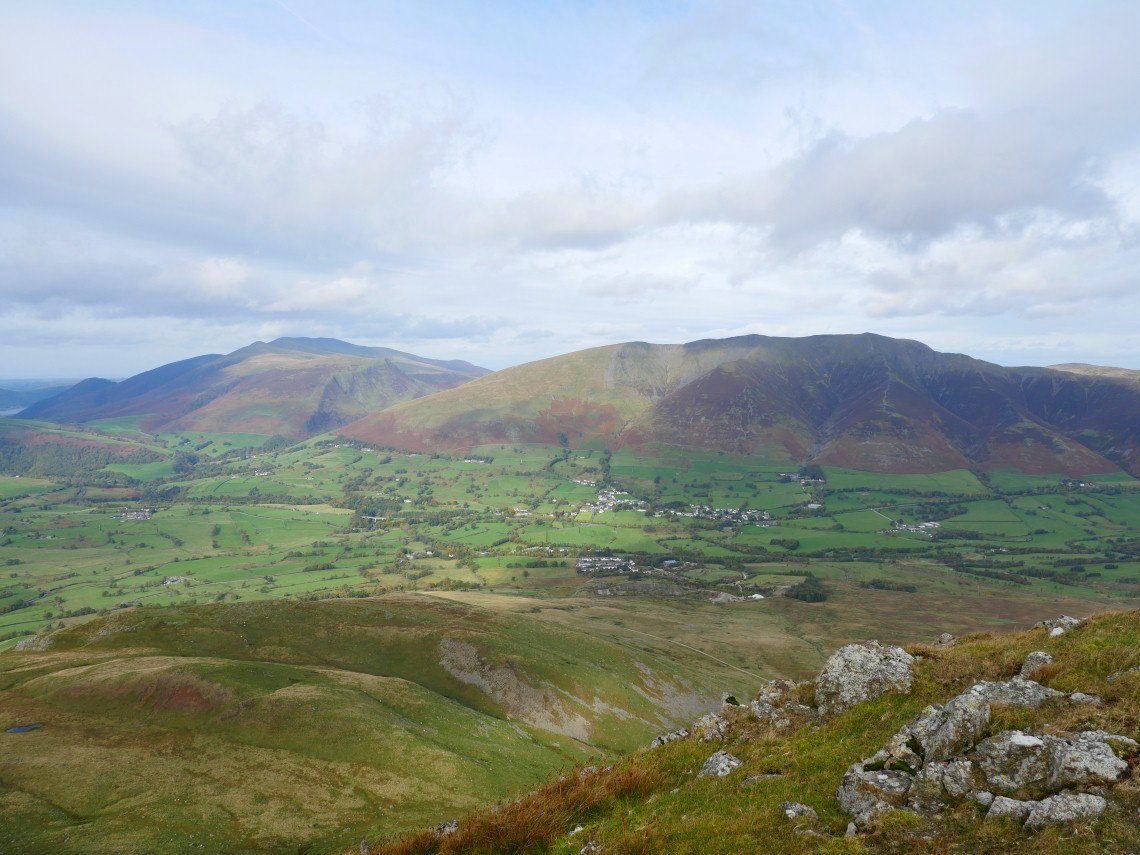 Blencathra and Skiddaw.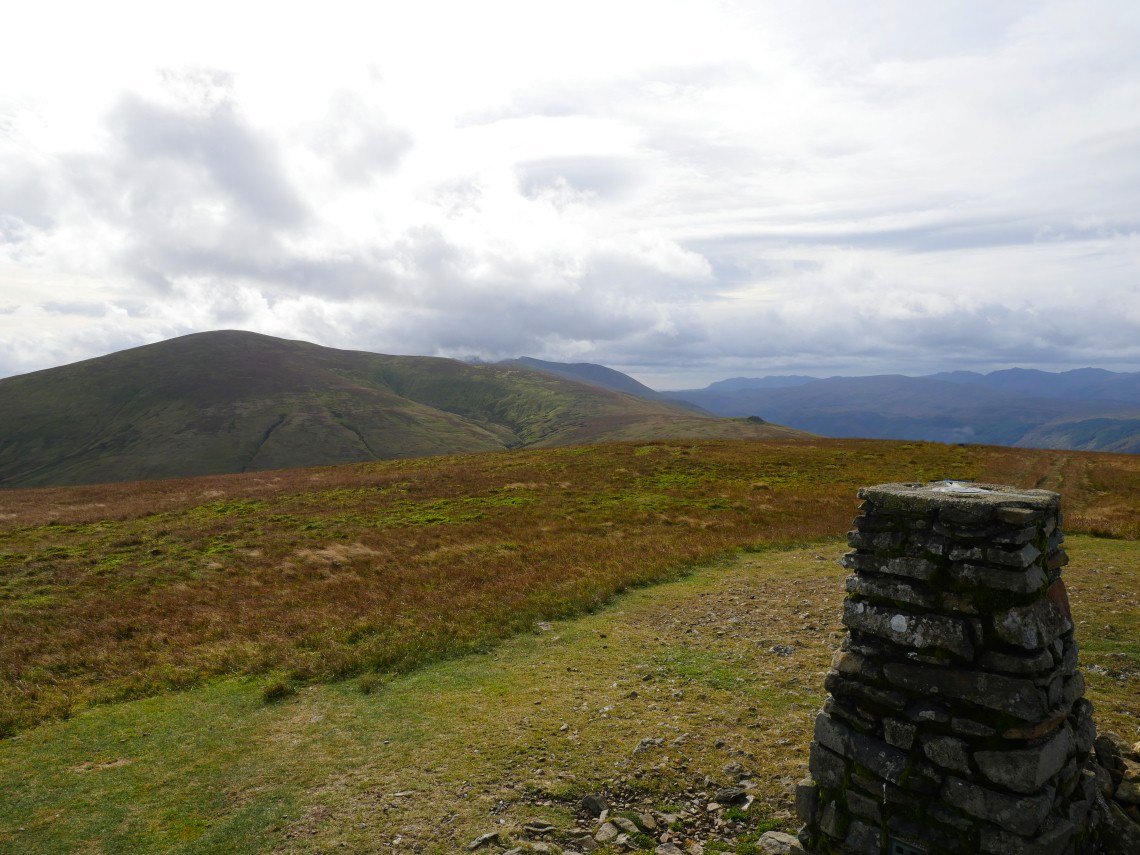 Great Dodd from Clough Head.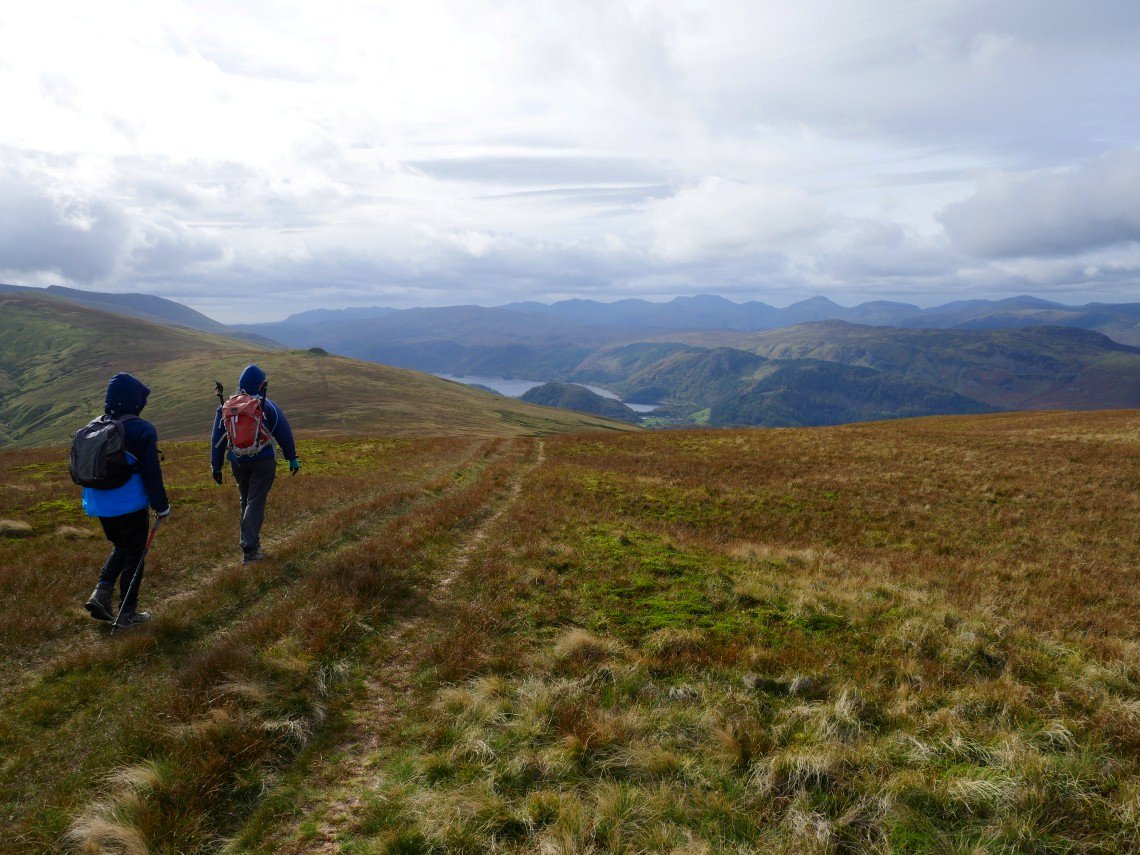 Heading downhill ( then uphill ) towards the little bump of Calfhow Pike. Thirlmere and then the high fells ahead..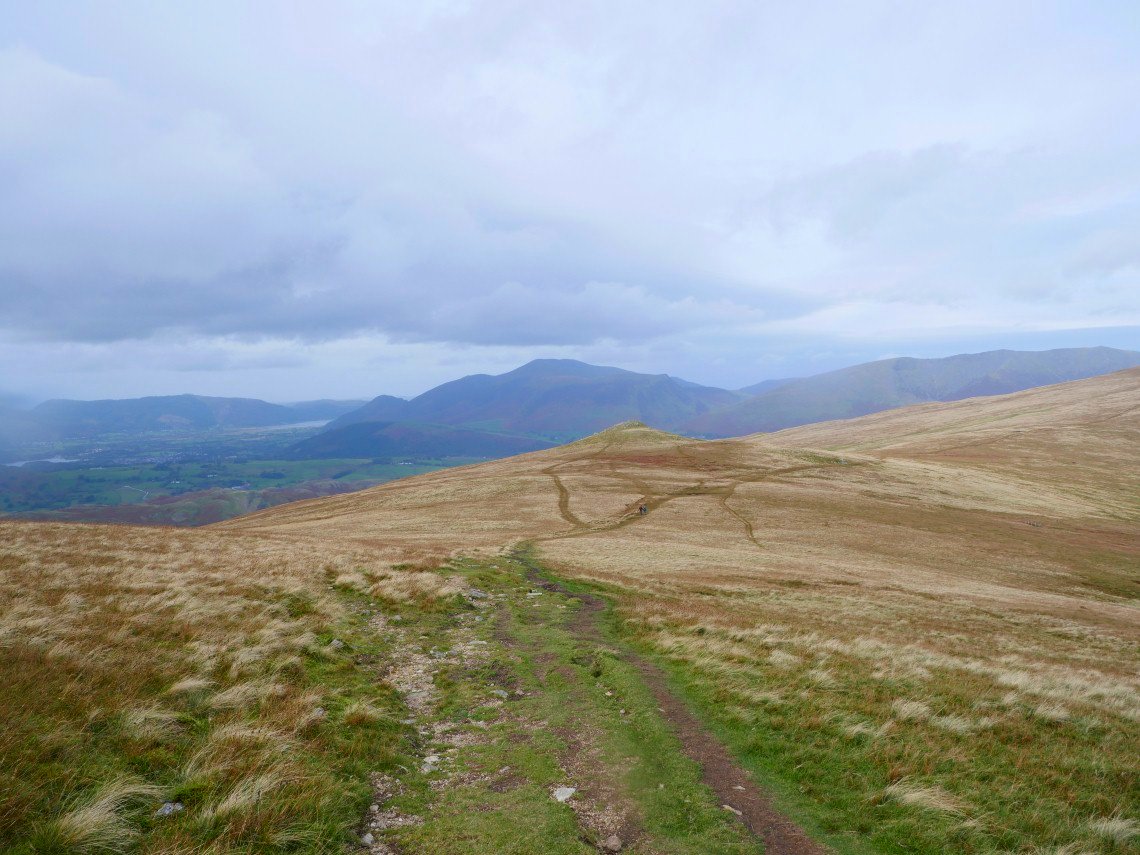 The skies are darkening and there was rain in the wind as we climb to Great Dodd..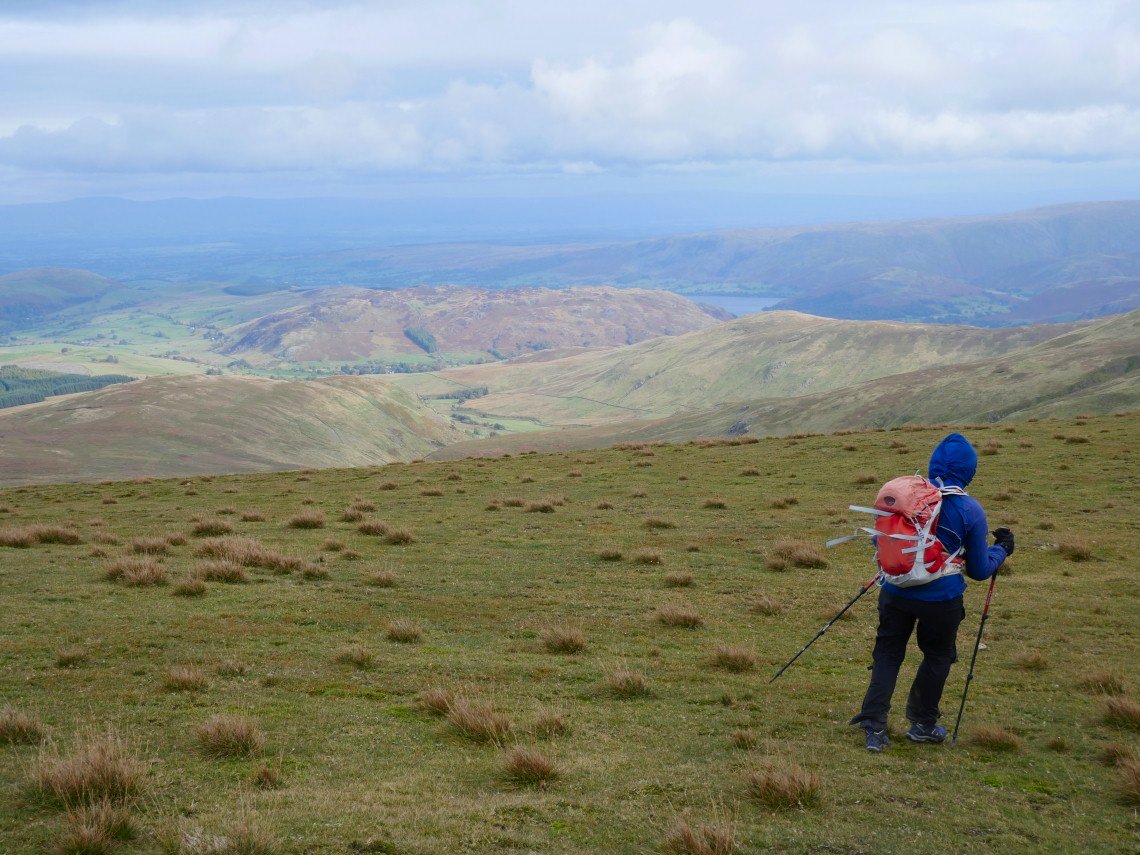 The wind became very strong as you can see from the straps on Sue's rucksac.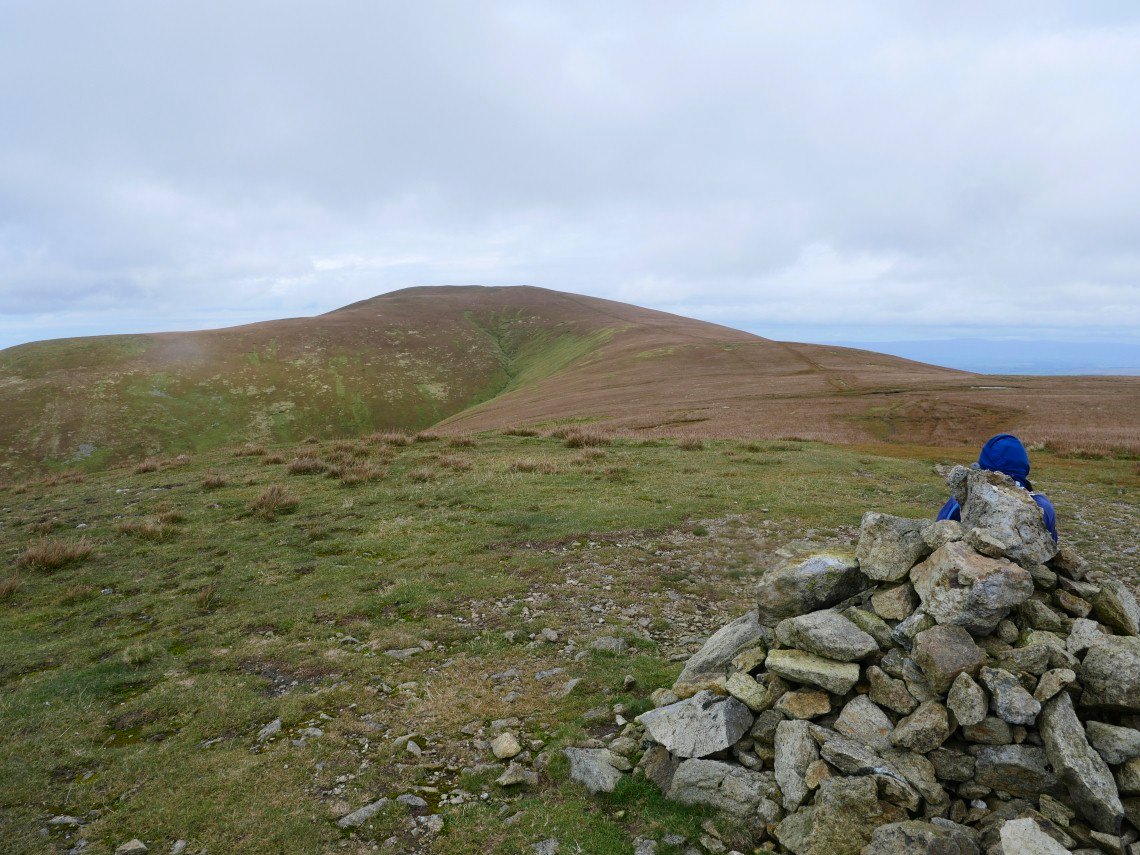 The wind calmed a little as we dropped down to Watson's Dodd Here we hide behind the cairn looking back to Great Dodd.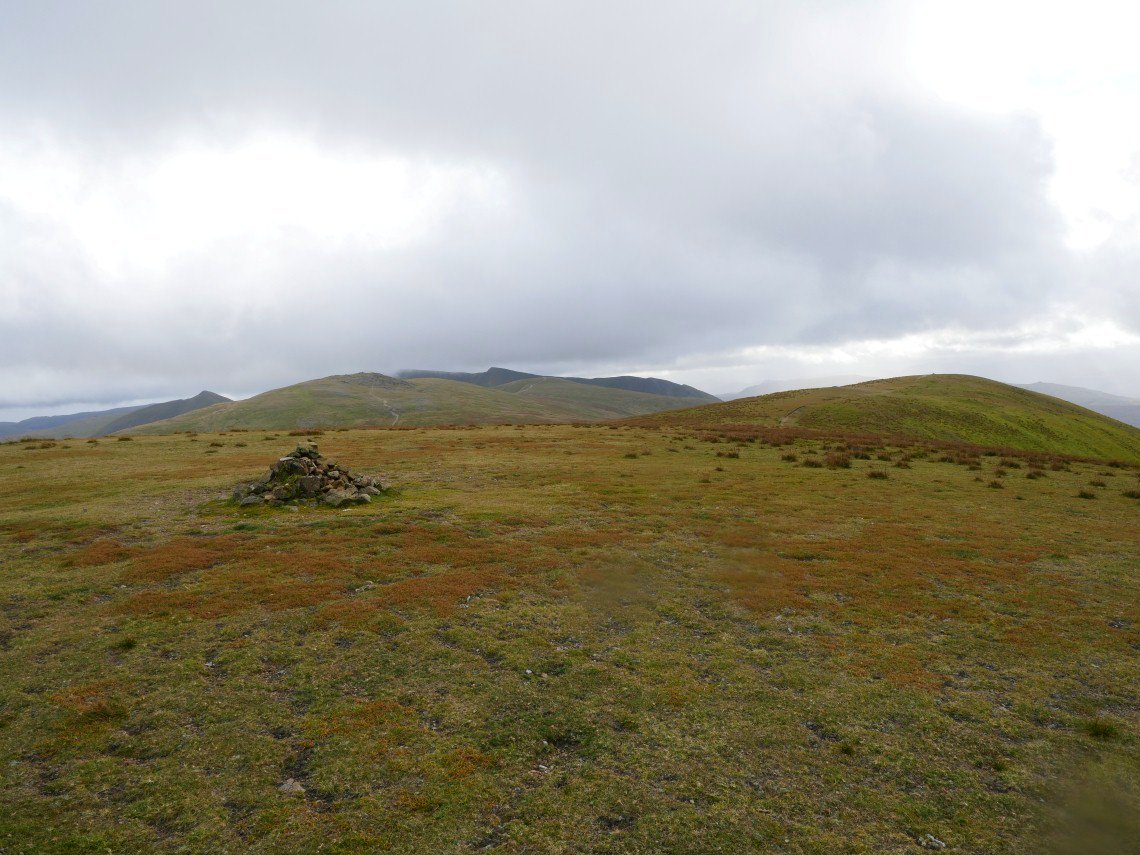 The wind came again on the climb to Stybarrow and it was a real battle at times to make any forward progress . I'm not sure I'd like to be climbing up to Helvellyn today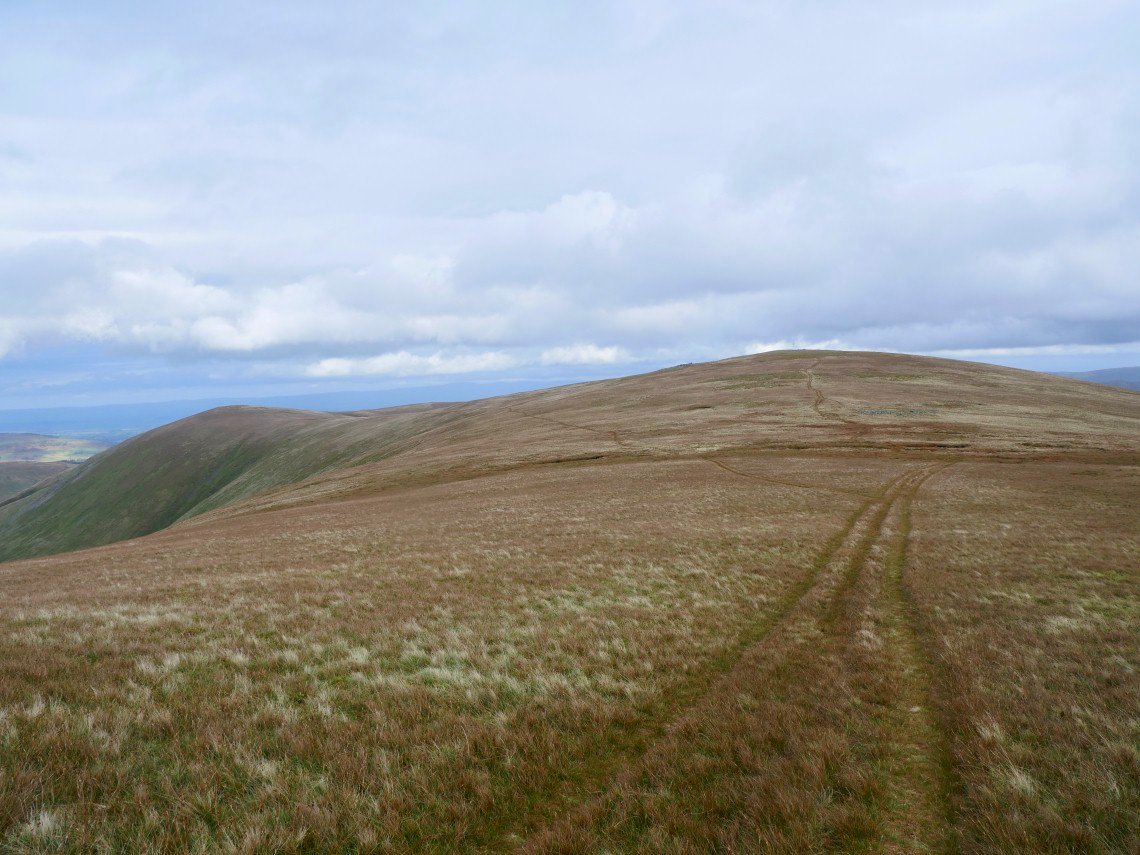 In the lee of Stybarrow now and things are a lot calmer. Hartside is the hill to the left and that's where we are heading.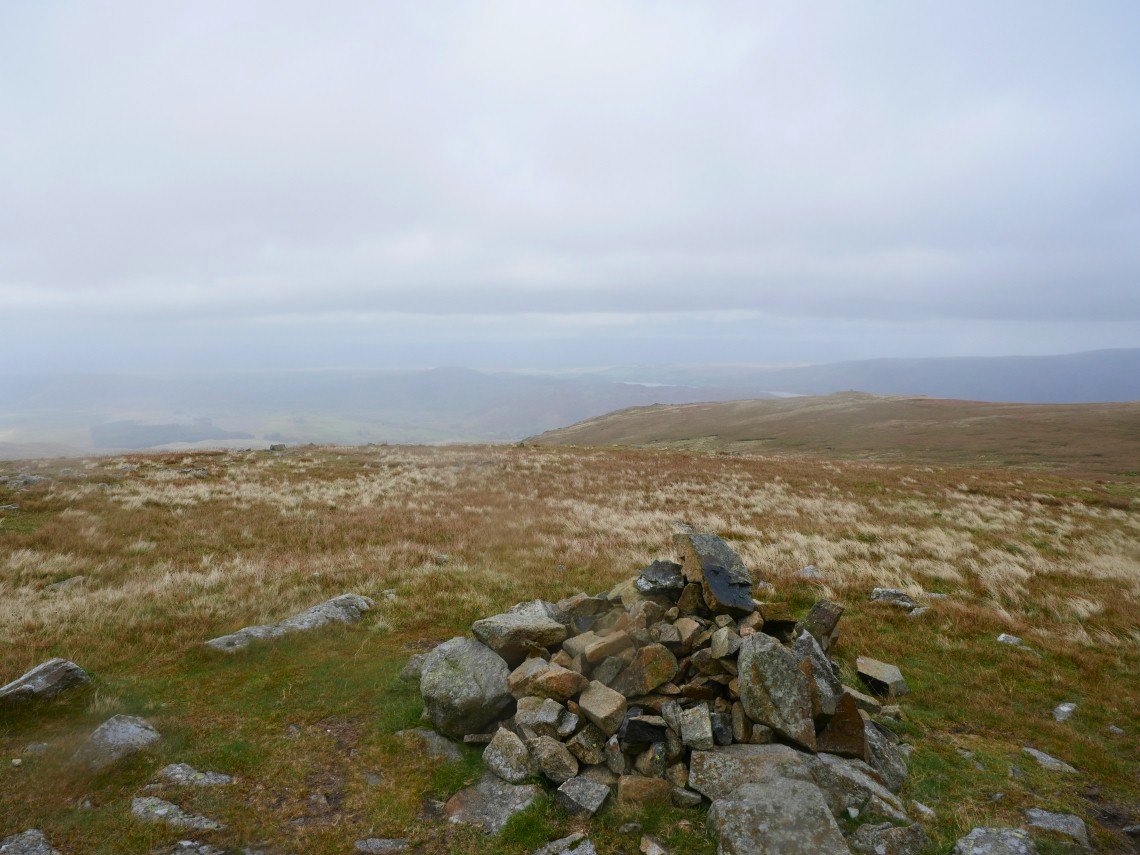 The rain is getting heavier and the views are fading as we reach Hartside.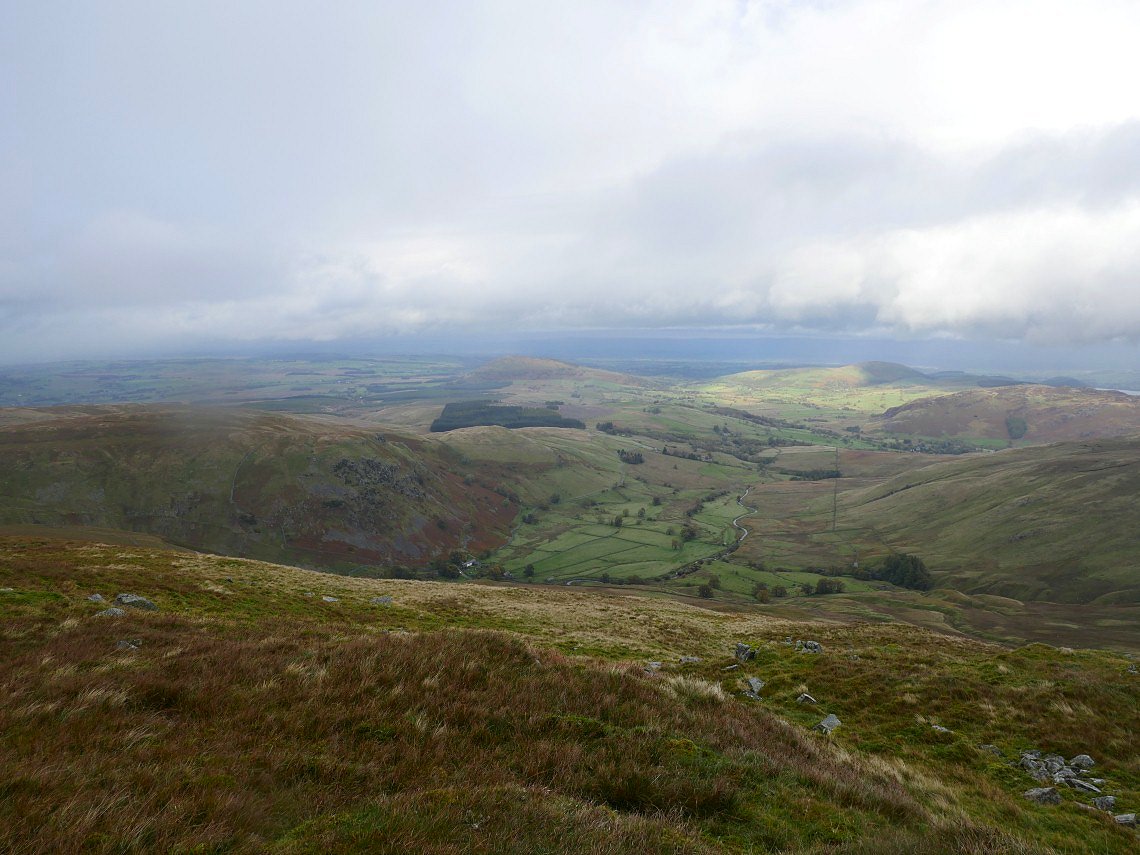 Dowthwaite head from Birkett Fell ( well to be exact the wall just beyond the top ) There did seem to a path straight down the fellside but we stuck to the longer route following the wall as it was not really a day for exploring.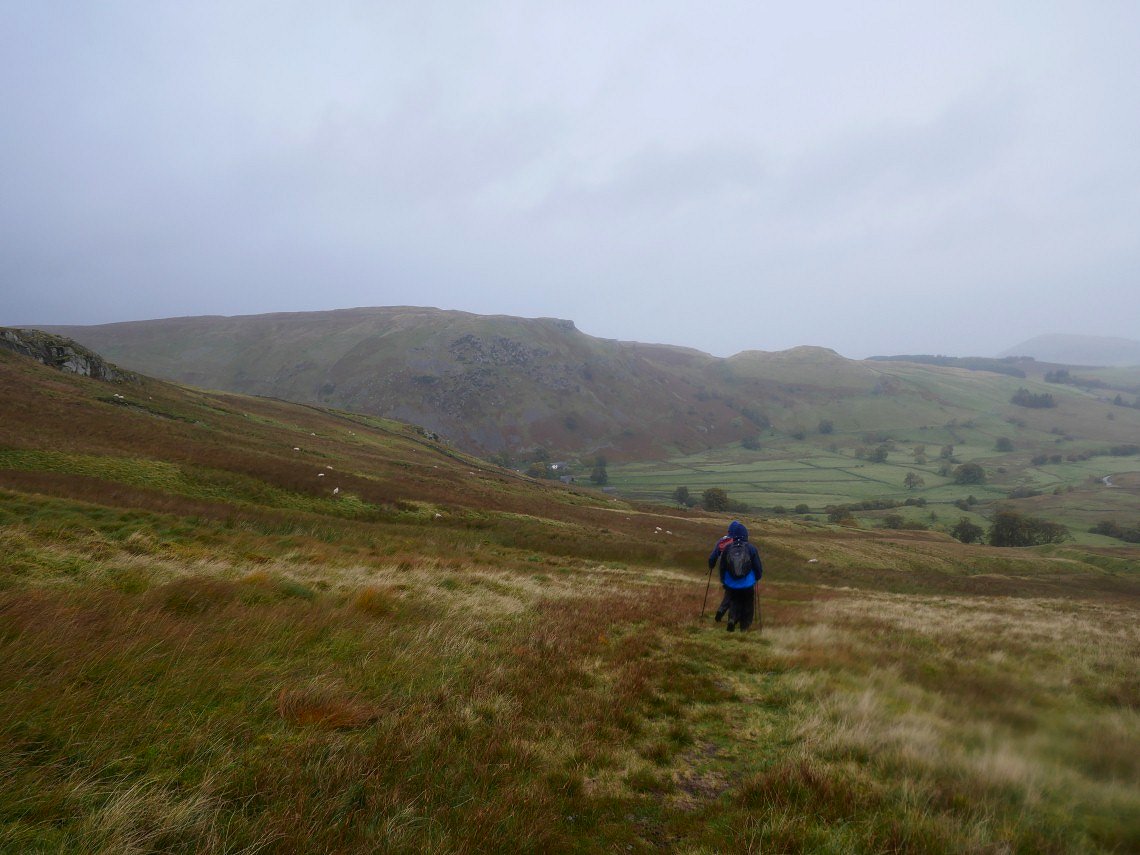 Dowthwaite Crag above Dowthwaite Head from the path down.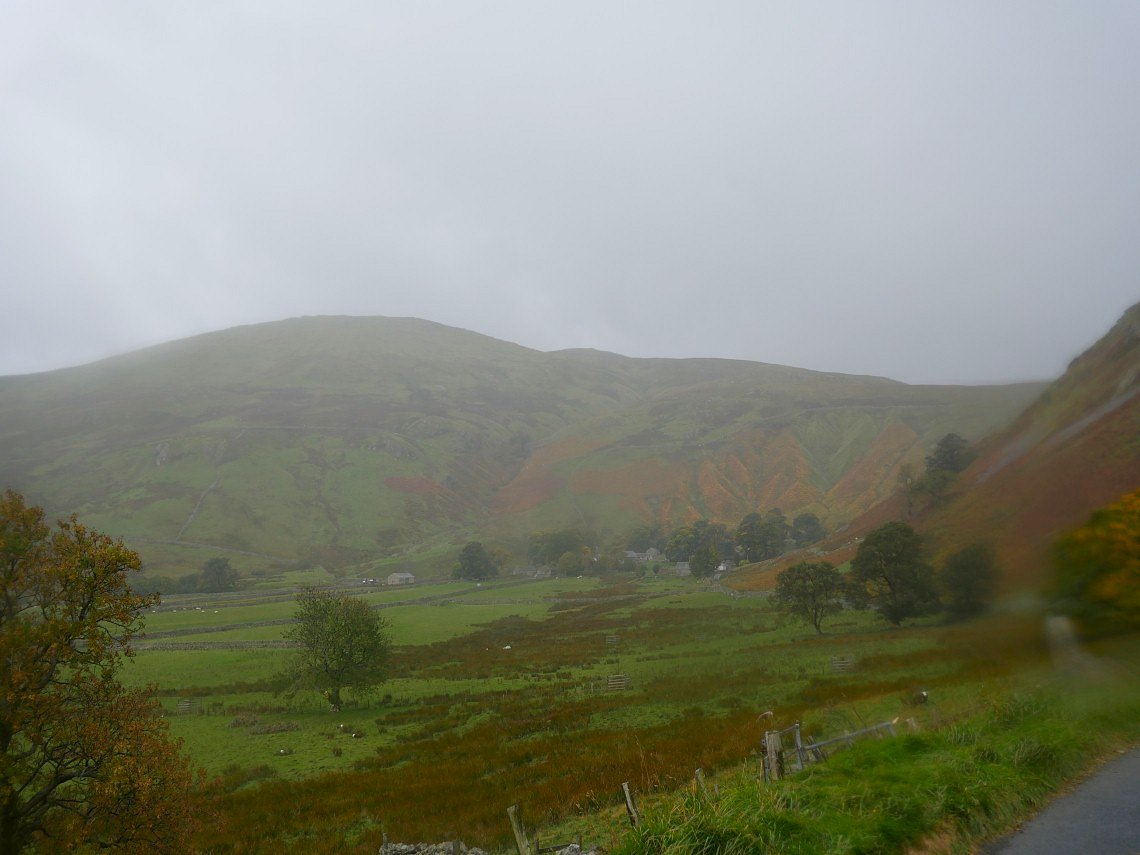 On the road back to High Row now, it's a shame we had lost the sunshine because the bracken on the side of Birkett Fell looked very colourful.