WWW.KARLSWALKS.CO.UK
PICTURES AND TRIP REPORTS FROM MY WALKS IN THE ENGLISH LAKE DISTRICT
---
Ill Crag and Great End from Langdale
10th June 2018
Route. Old Dungeon Ghyll - Stool End - Rossett Gill - Angle Tarn - Esk Hause - Ill Crag - Great End - Esk Hause - Rossett Gill- Mickleden - Old Dungeon Ghyll ( about 8.5 miles 3250ft ascent )
Another outing from The Old Dungeon Ghyll today. On last weeks walk we were thinking how the weather had been awful the last time we visited Great End so with the weather still fine ( although very hazy) we decided to pay another visit. We added Ill Crag to the walk to lengthen it and because it's a fine top in it's own right.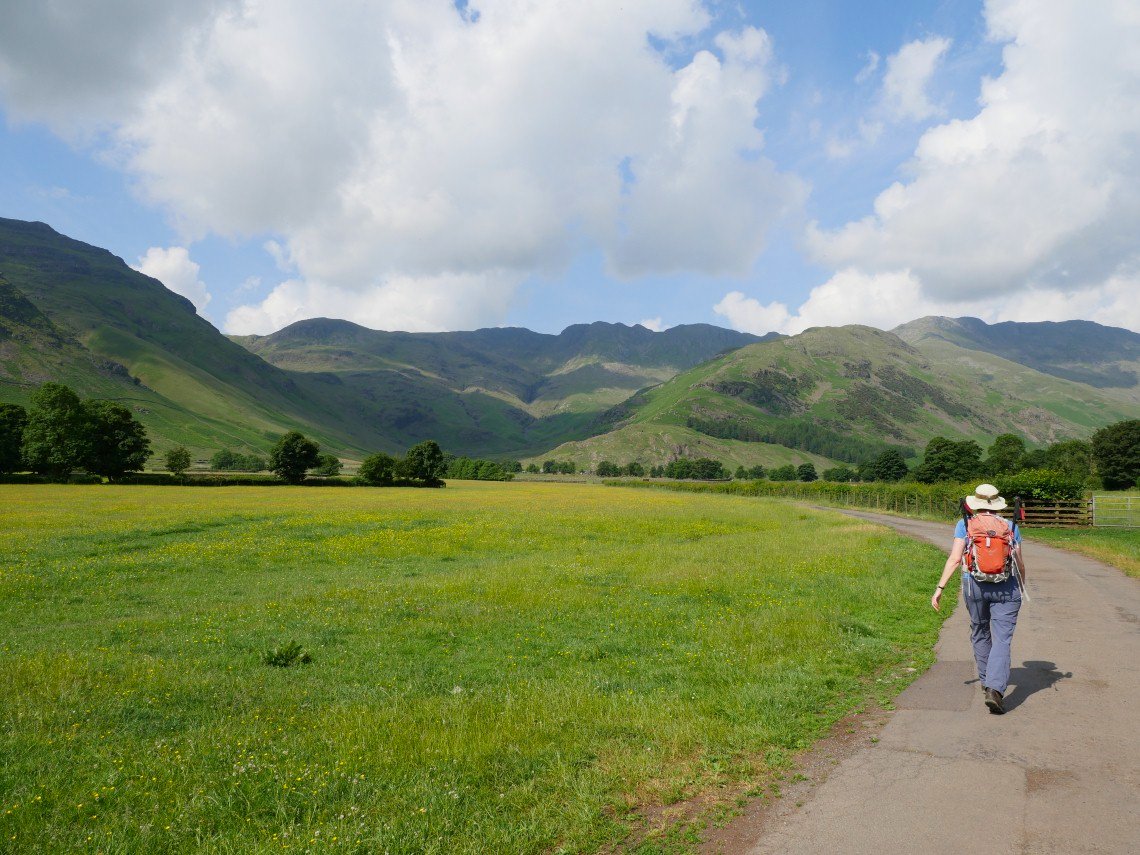 We varied our out route slightly by heading for Stool End farm and taking the path on the west side of the river.
Rossett Pike and pass ahead. The path loses itself near to the river but the way is obvious and as you have been climbing slightly along the way you join the Rossett Gill path slightly higher up..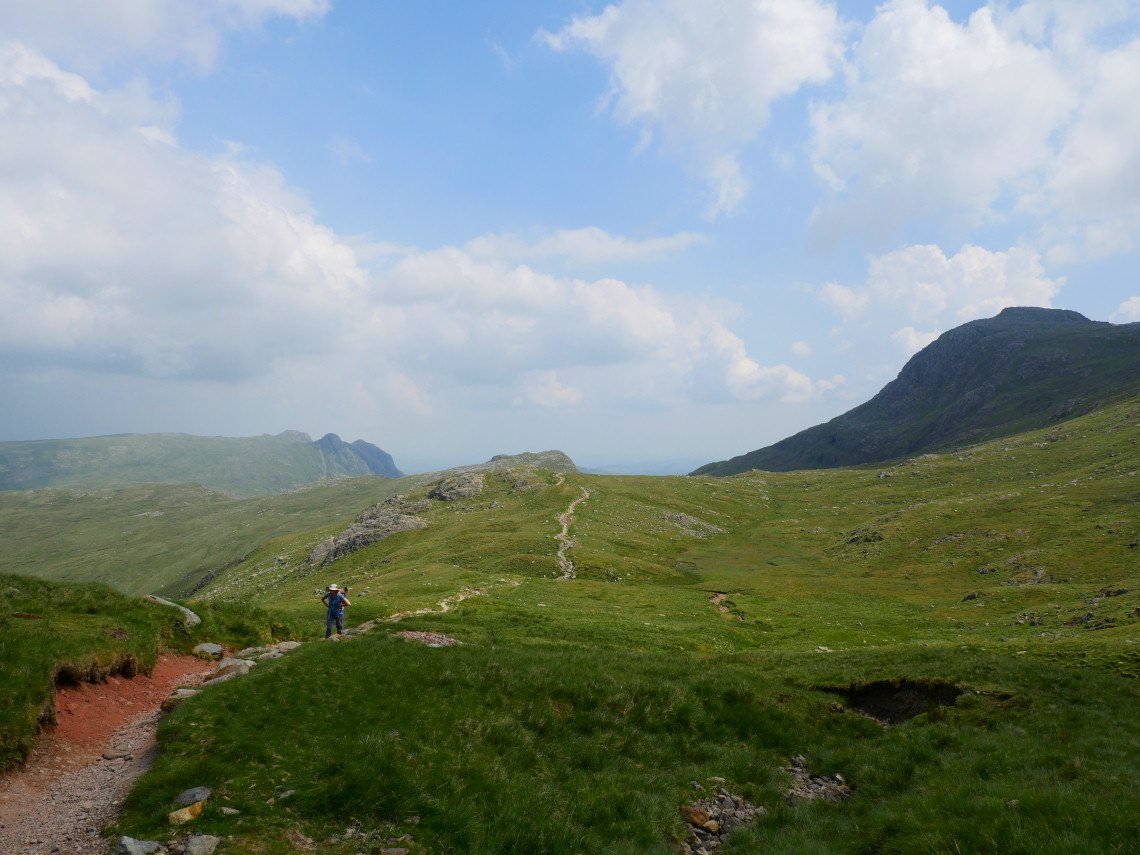 Looking back to the Langdale Pikes beyond the very top of Rossett Pike. The dark cliff on the right is Hanging Knotts on Bowfell.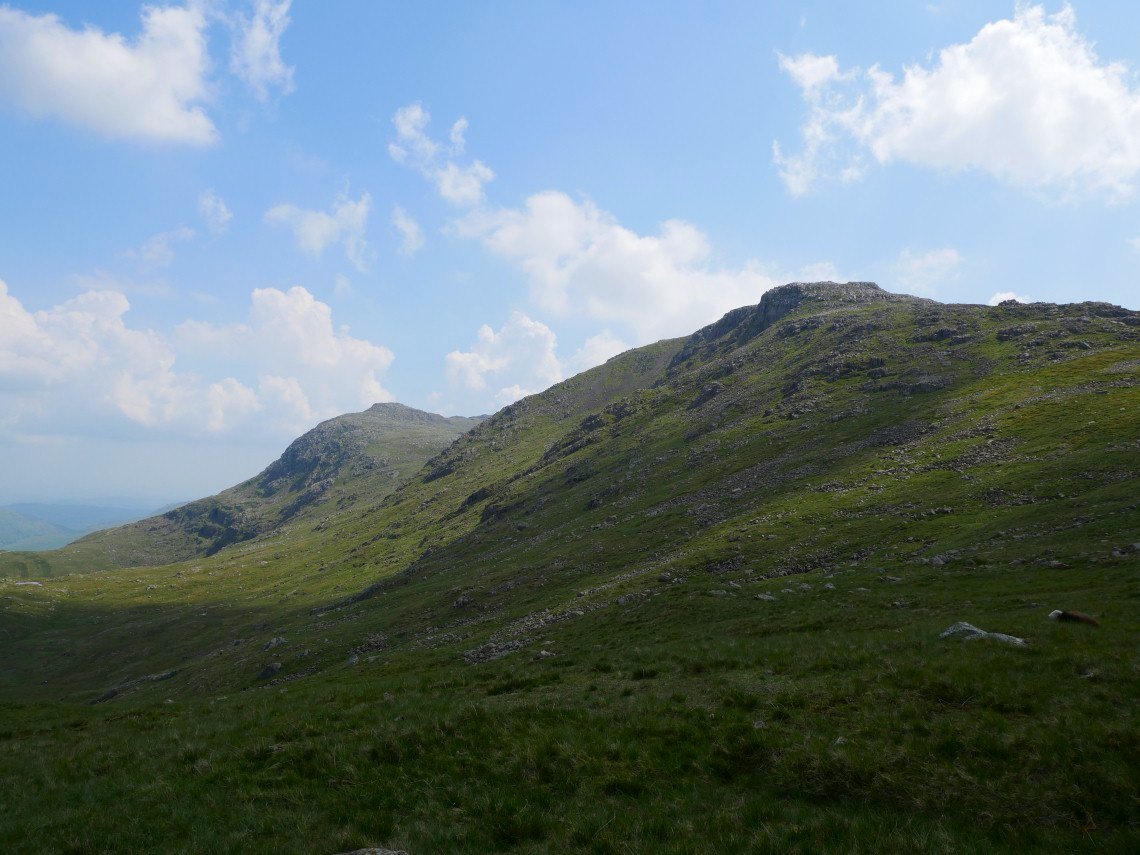 Esk Pike and Hanging Knotts.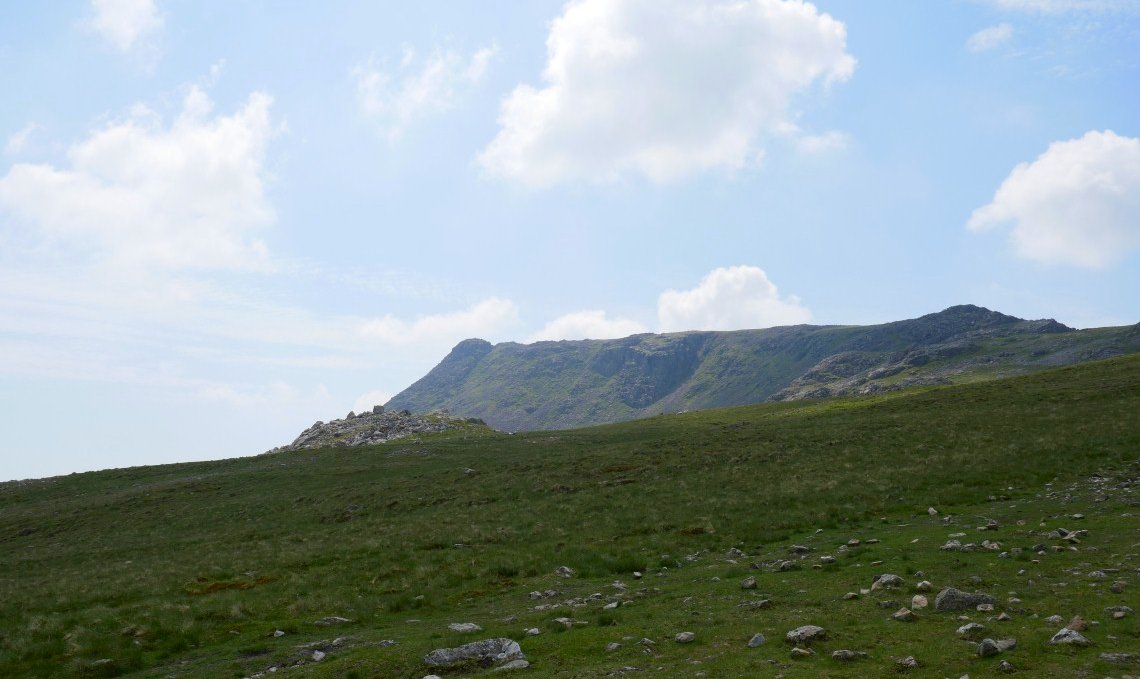 Ill Crag from Esk Hause.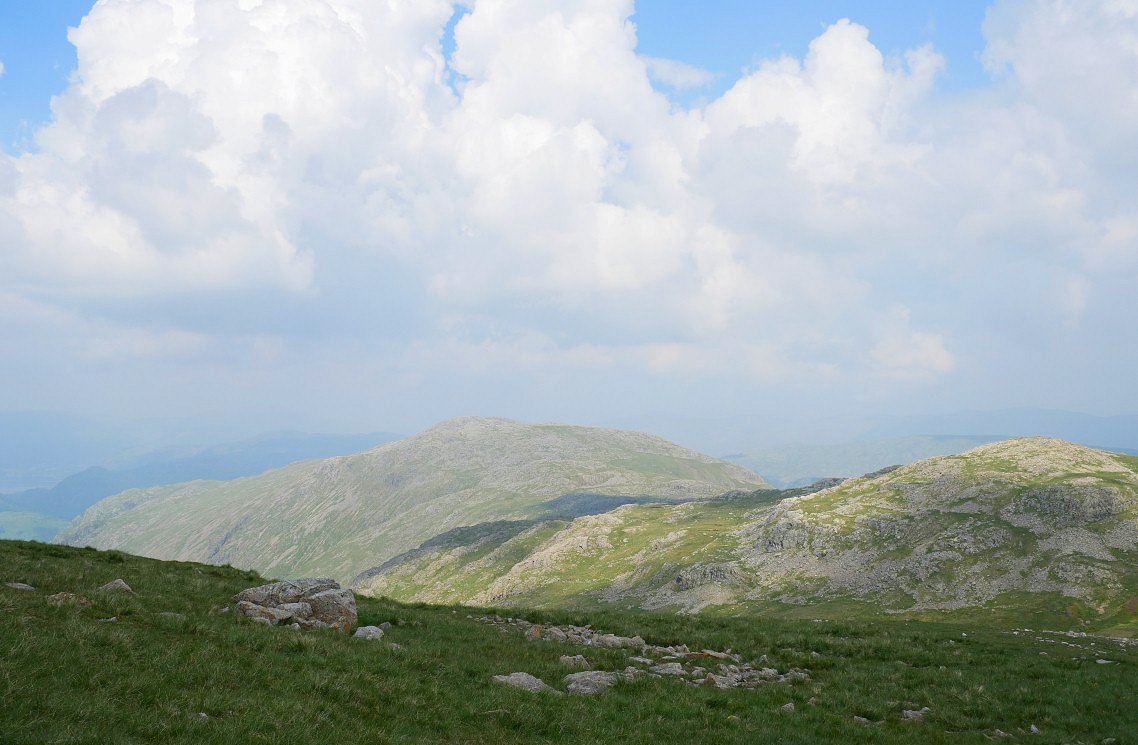 A look along the ridge over Allen Crags to Glaramara.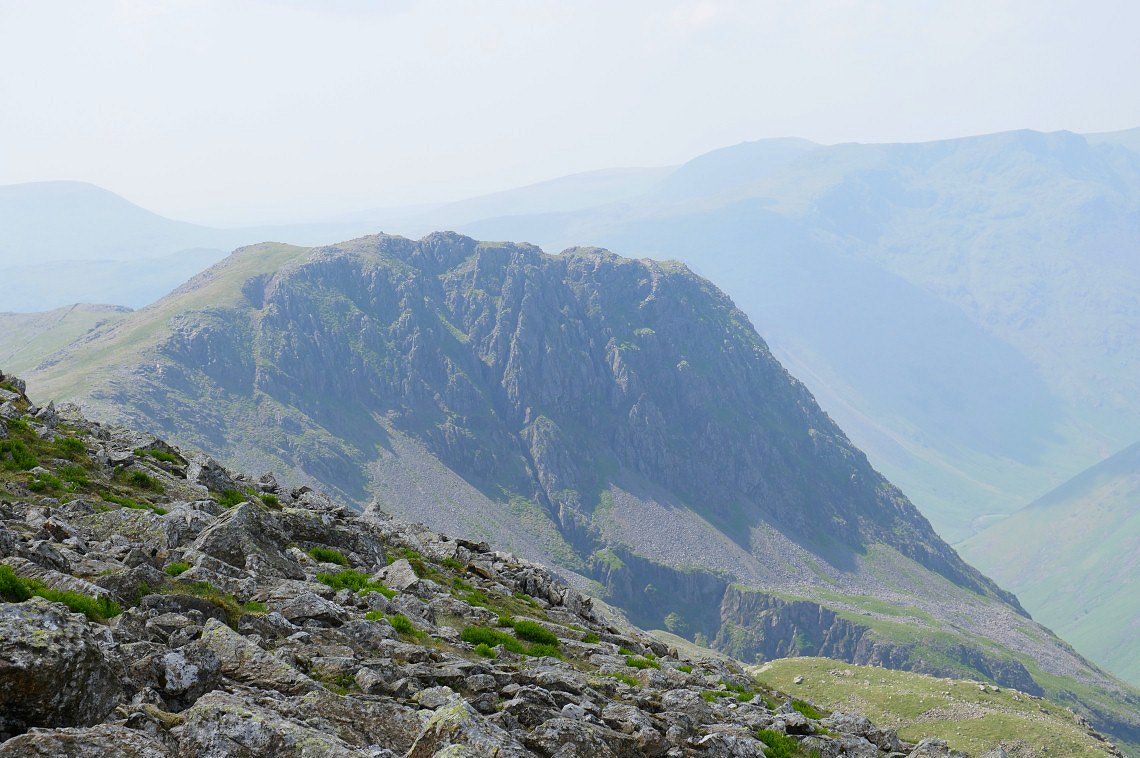 Lingmell with Piers gill below.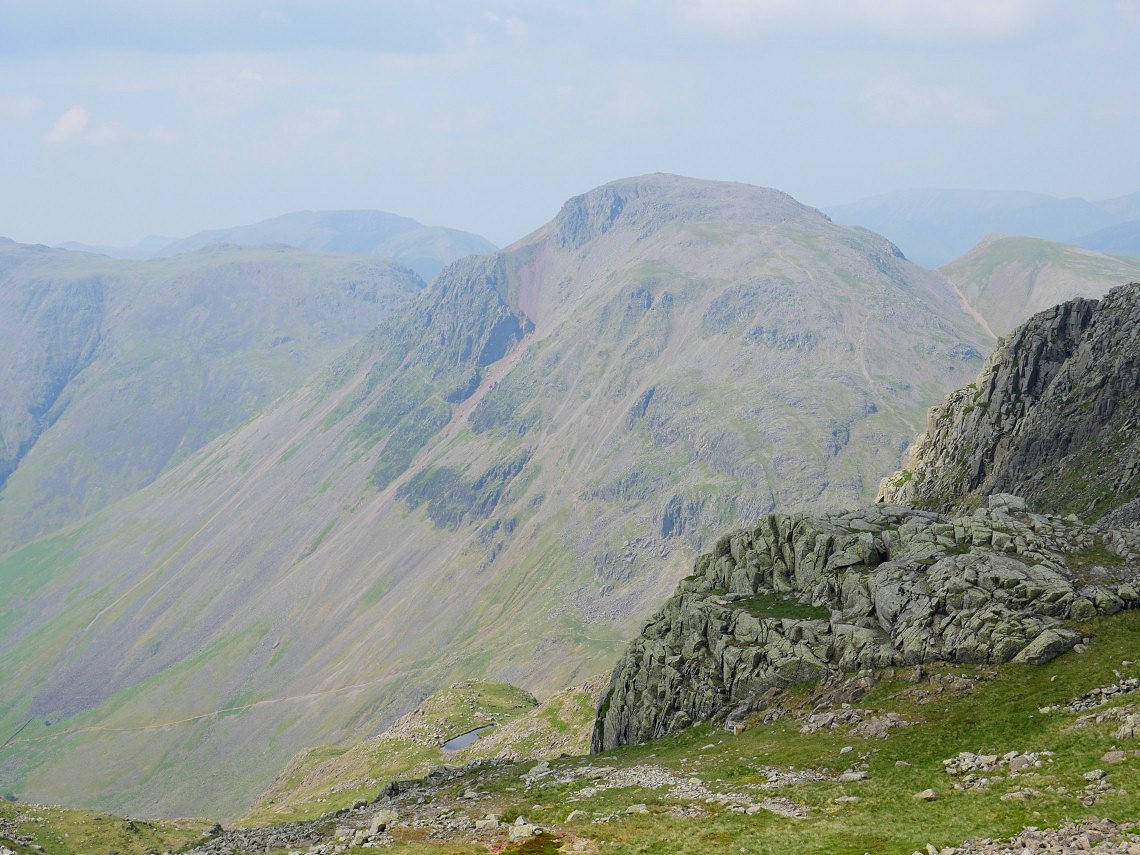 The tiny Lambfoot Dub far below, The not so tiny Great Gable across the valley.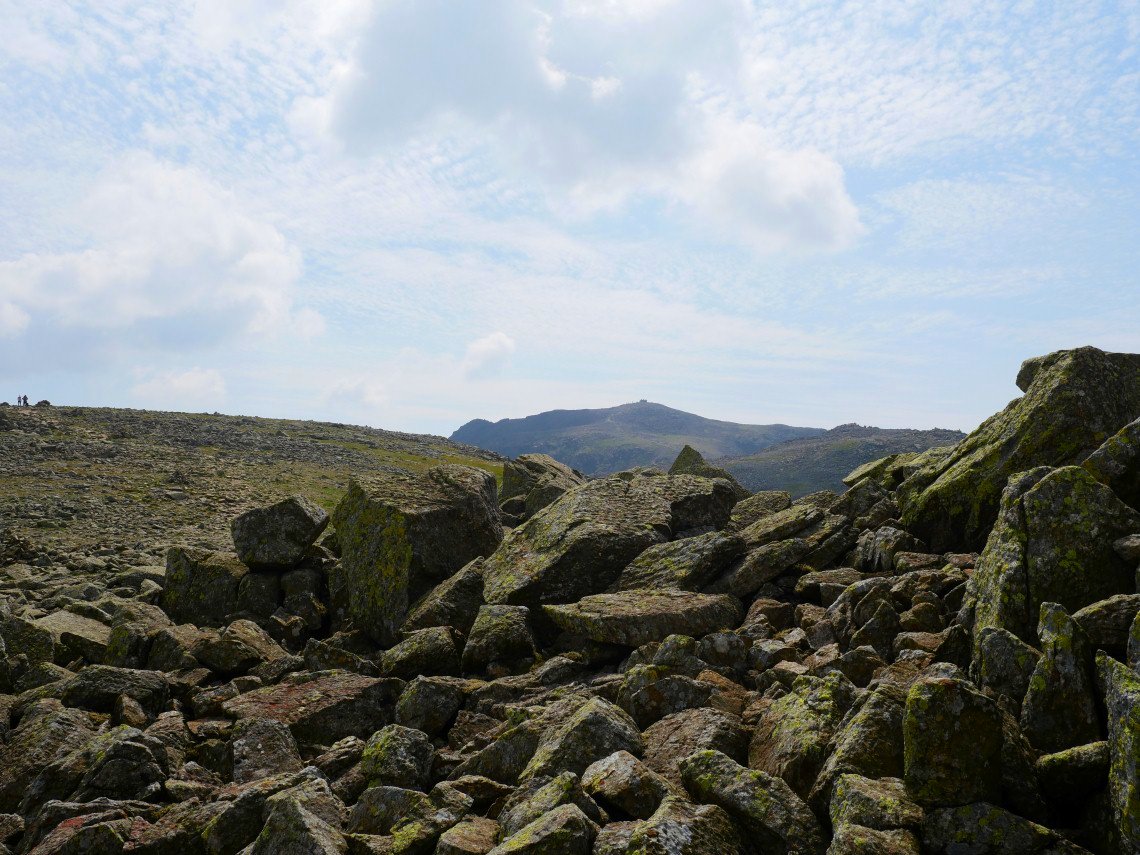 Scafell Pike in the distance.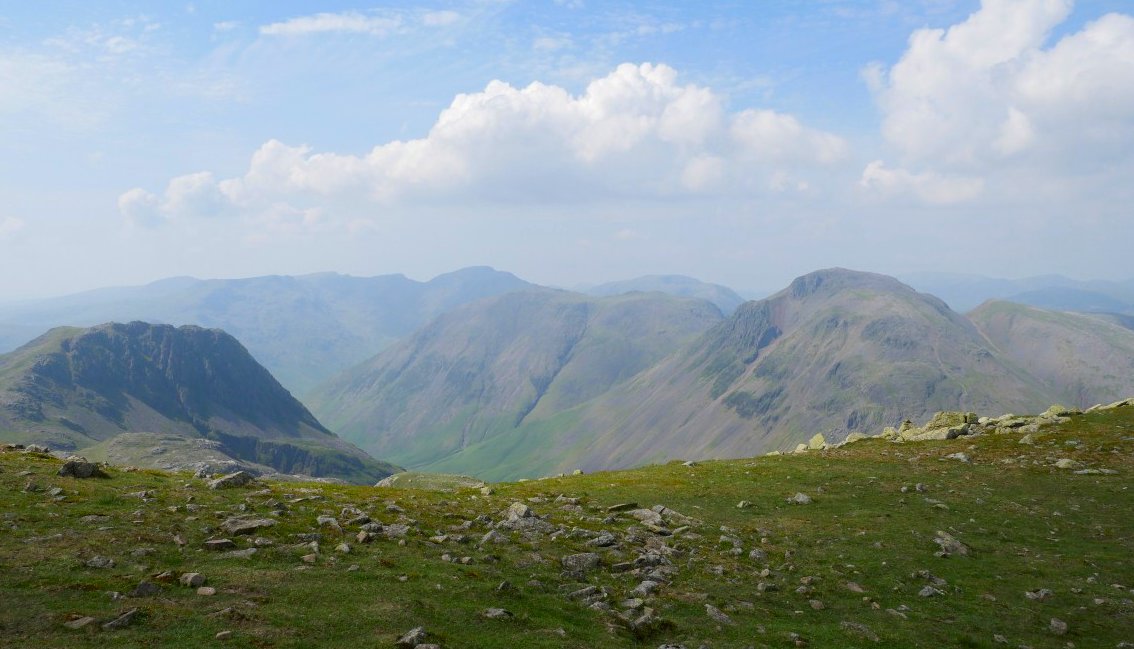 A wider view of the western fells with Lingmell on the left, Gable on the right, Kirk Fell in the middle. Pillar, Scoat Fell are the fells beyond in the haze.
.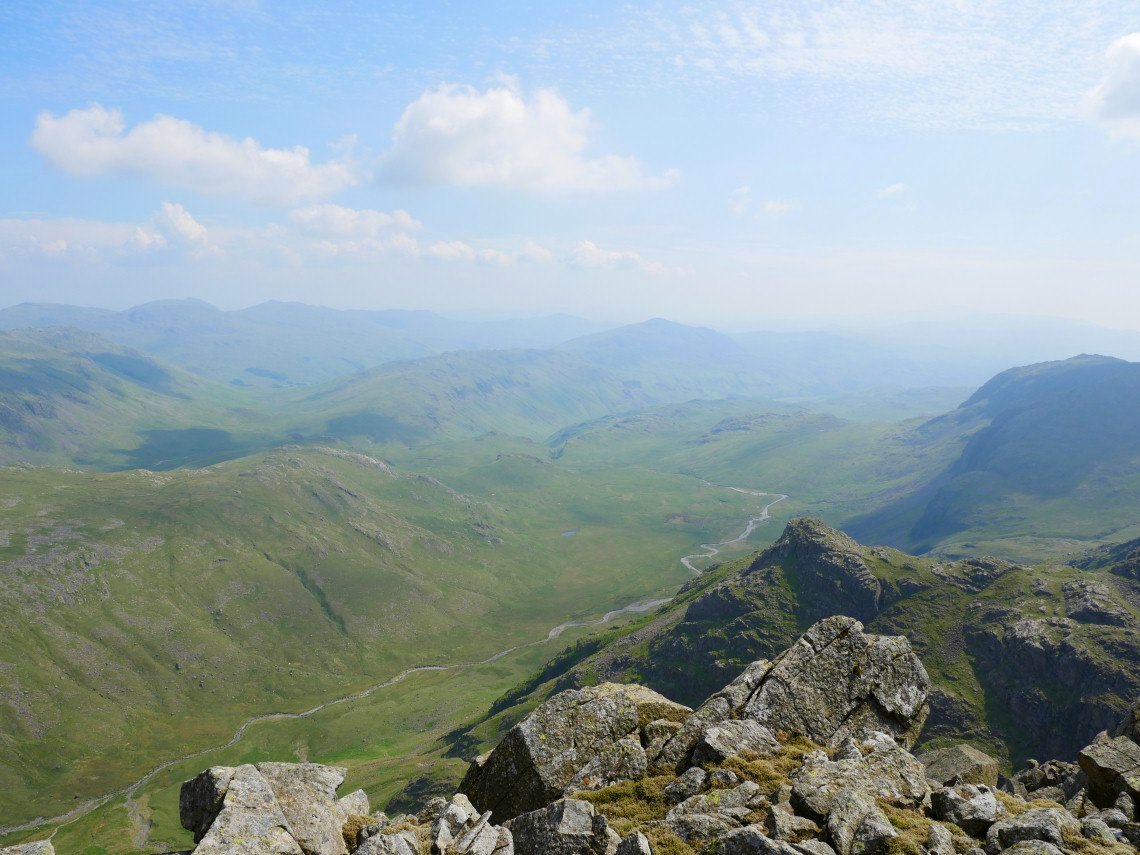 Pen, the river Esk and Great Moss from Ill Crag.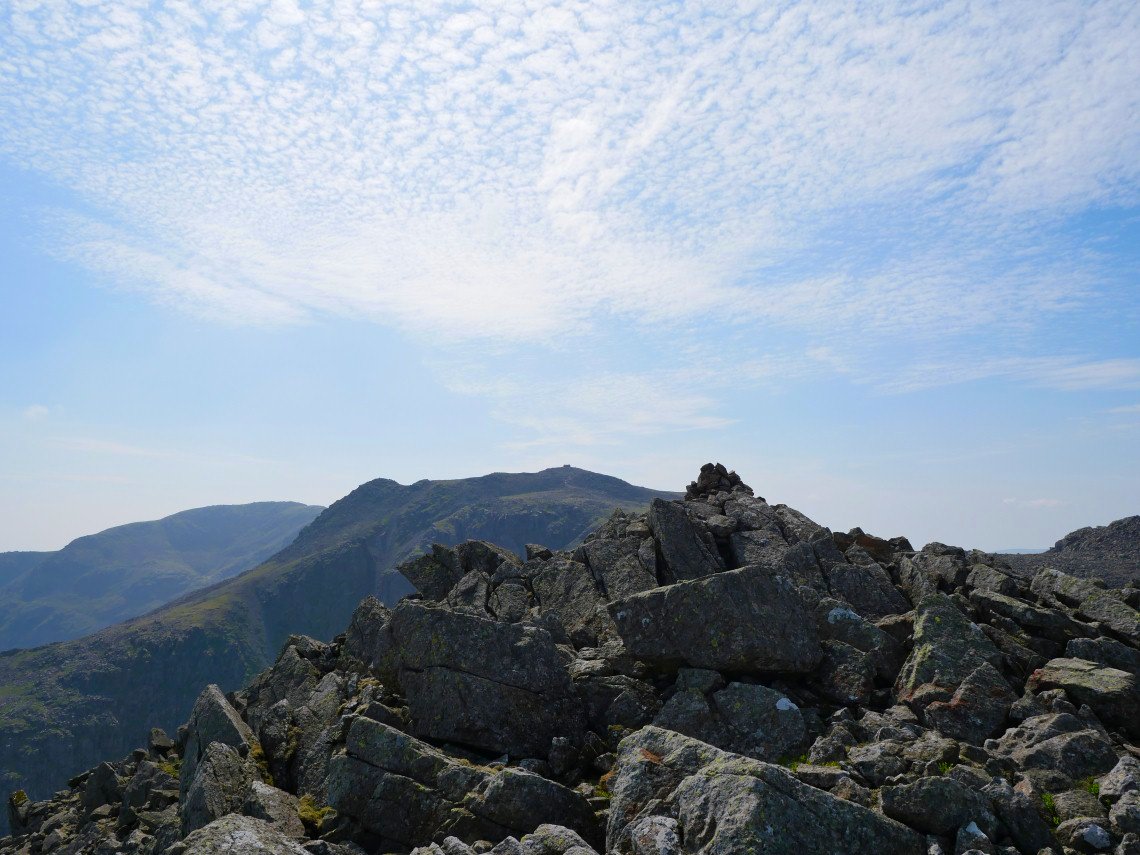 Nice clouds over the Pike.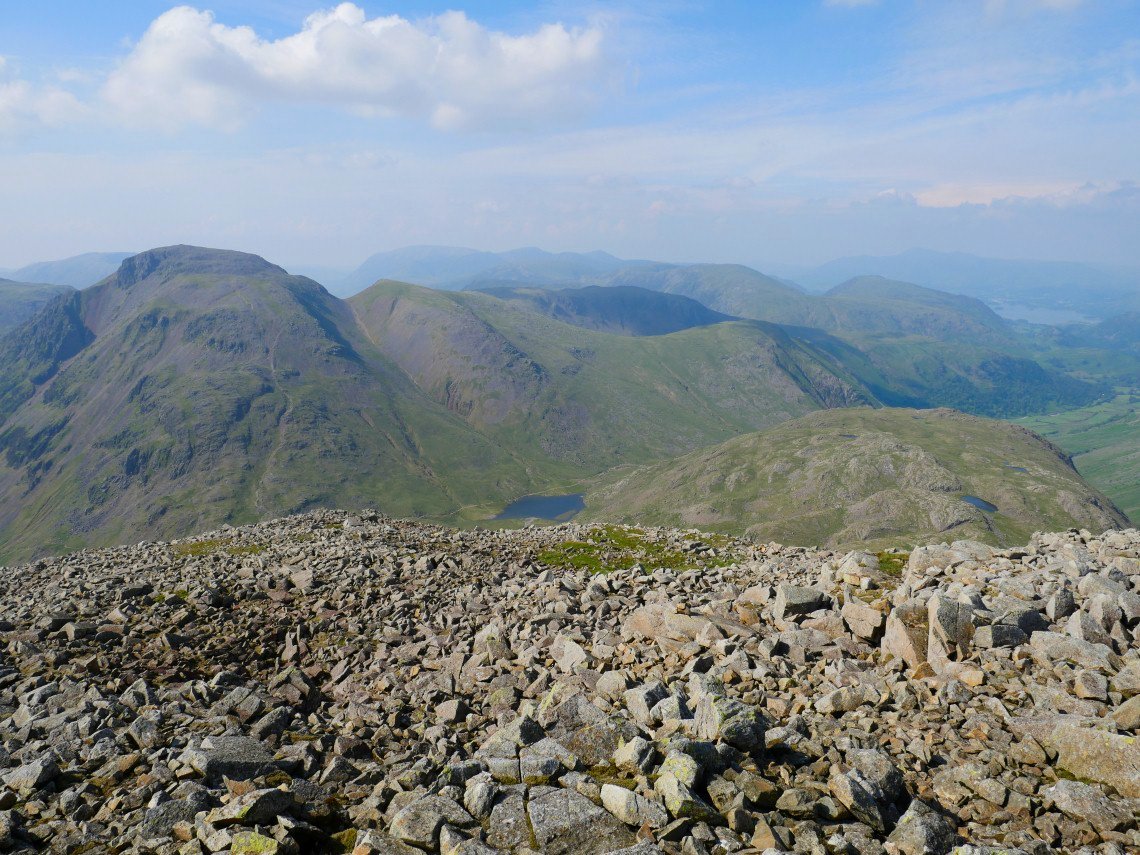 From Ill Crag we retrace our steps for a short while then make the easy climb to Great End. Styhead Tarn far below.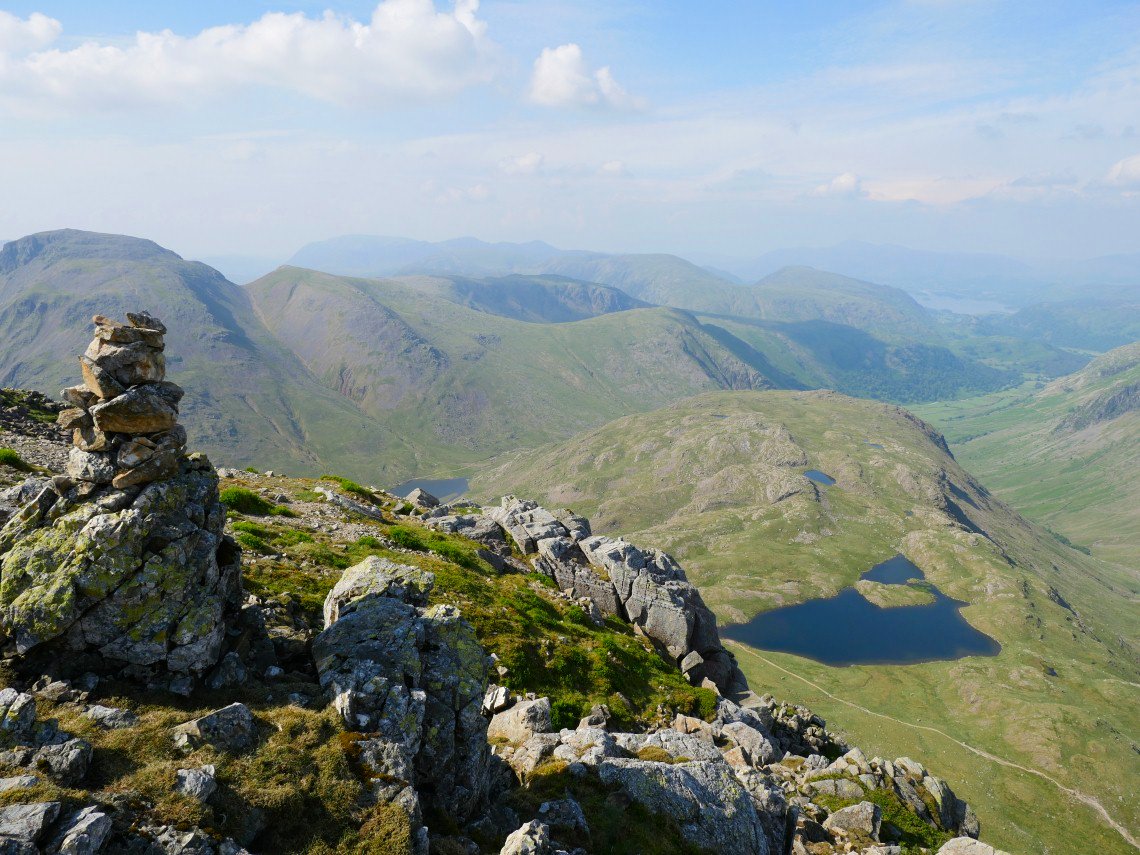 Sprinkling tarn and Seathwaite Fell from the cairn near the top of Central Gully.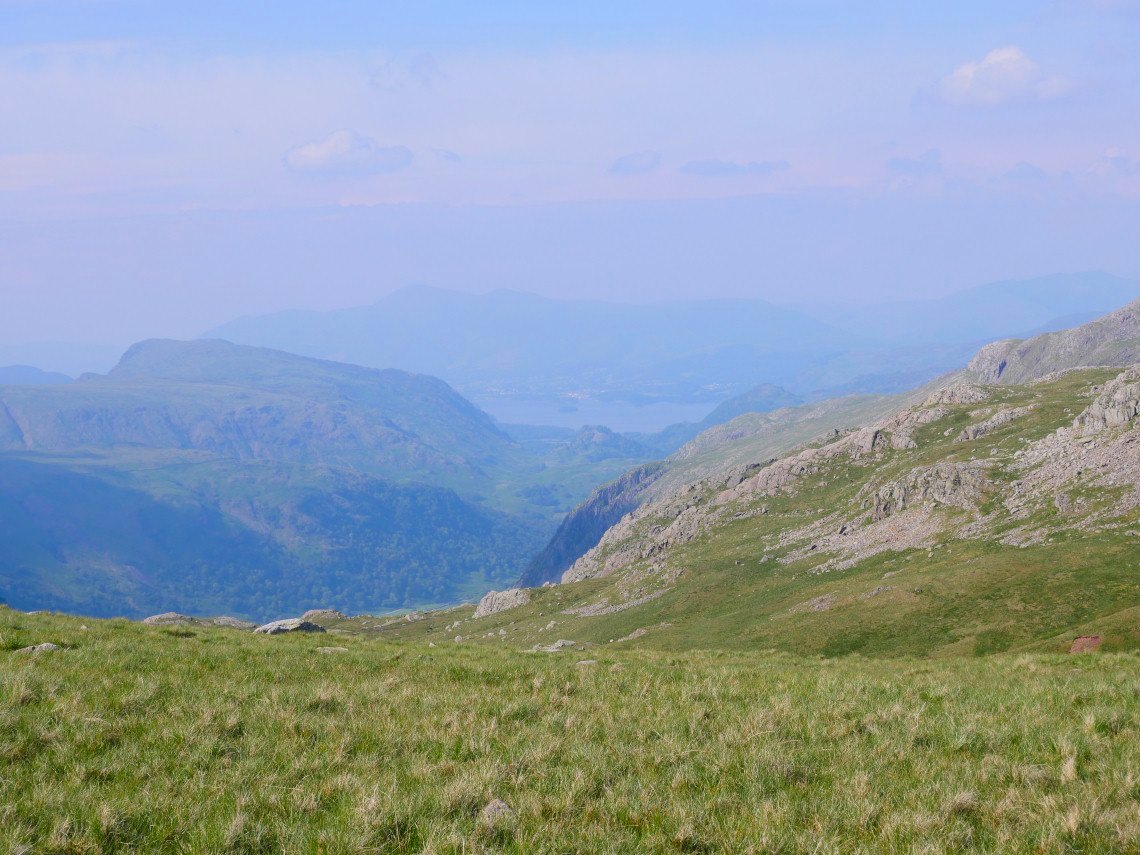 A lovely warm day again but not the best day for photos as there was a very heavy haze. The normally excellent view down Borrowdale to Keswick is only just visible today.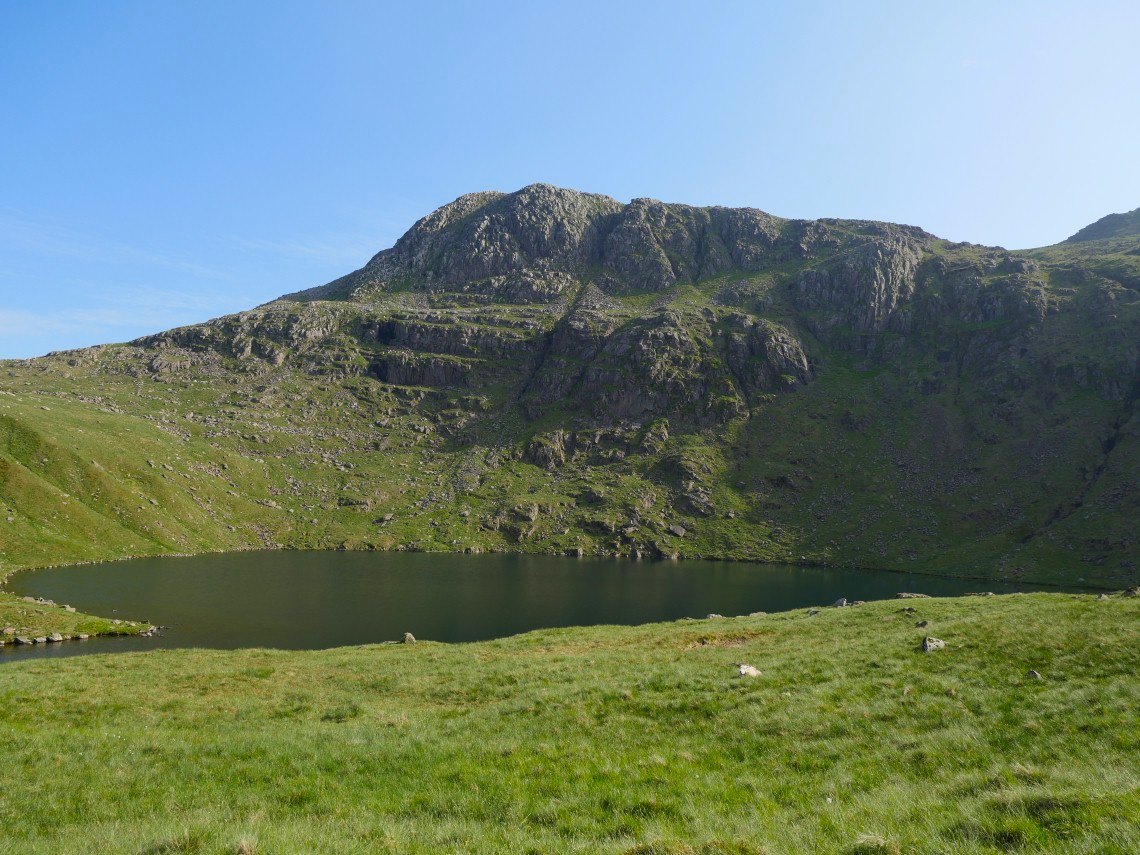 On the long plod home now, passing Angle Tarn with Hanging Knotts above.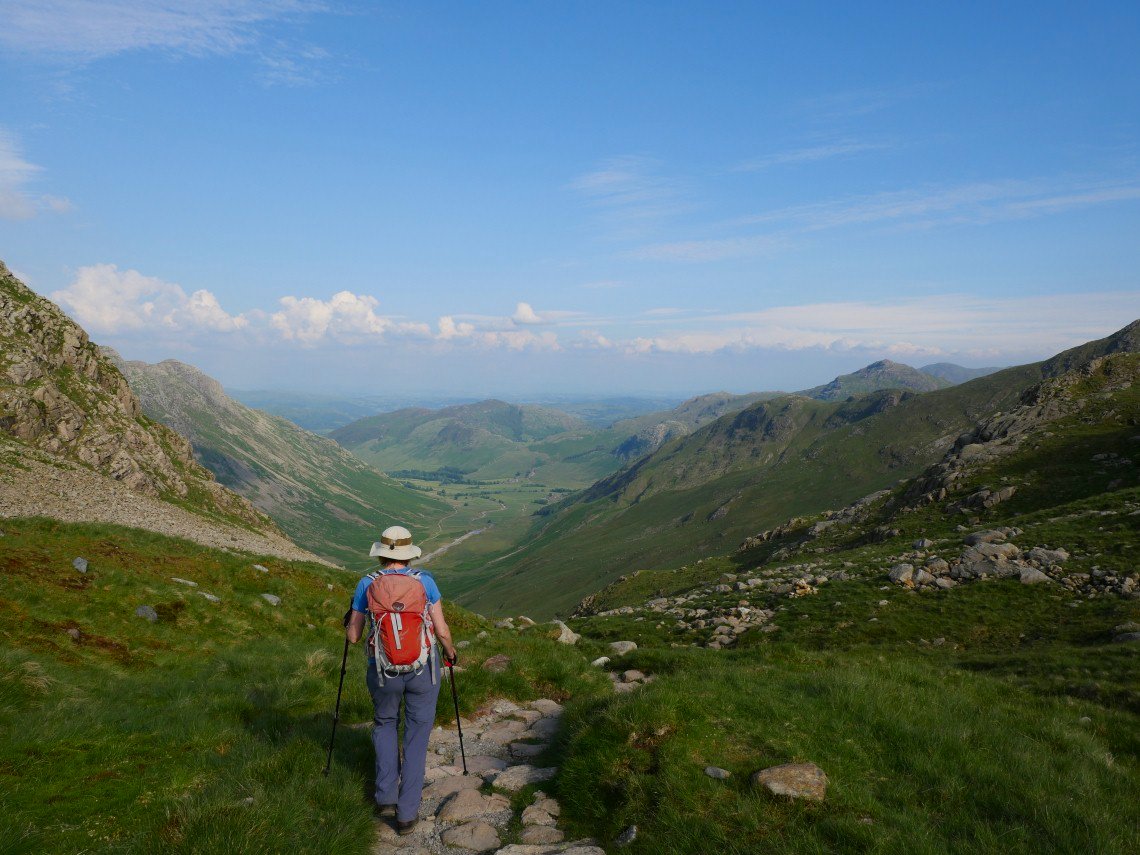 On to the Rossett Gill path which to me always seems longer in the afternoon than the morning.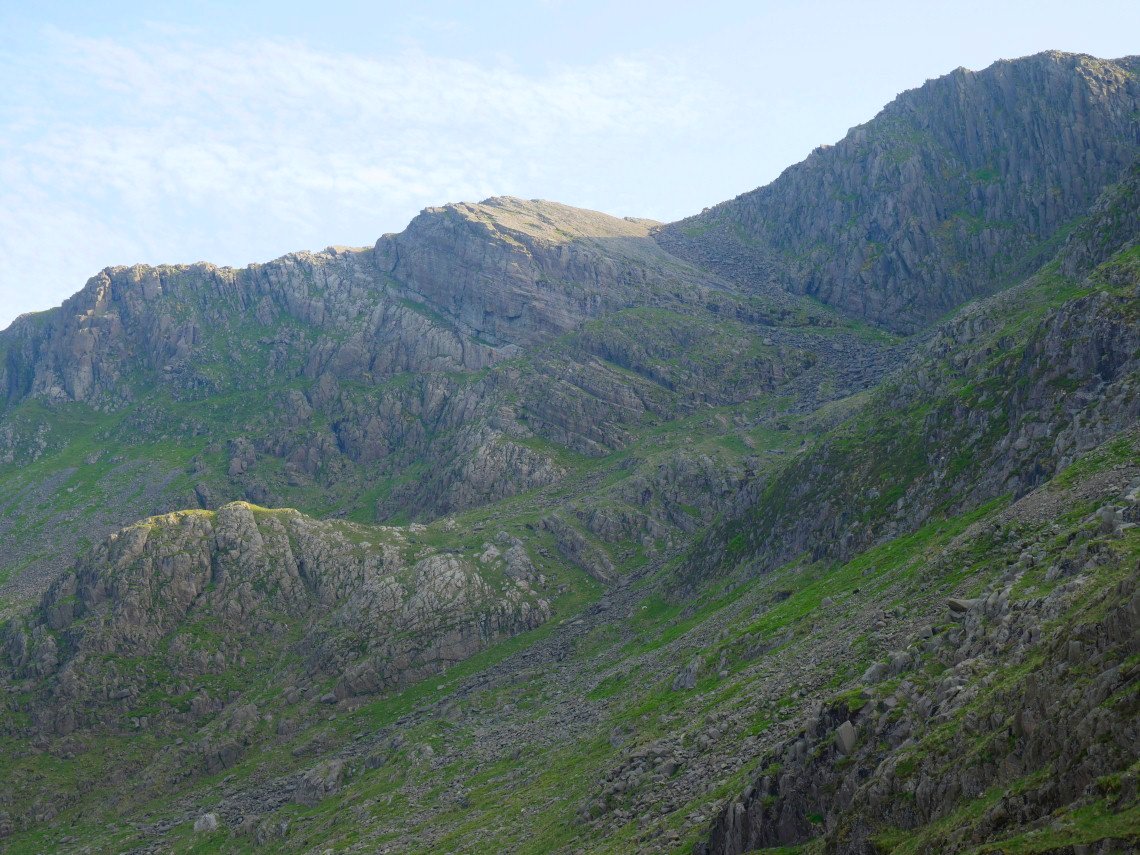 Evening sun catches the top of the Great Slab.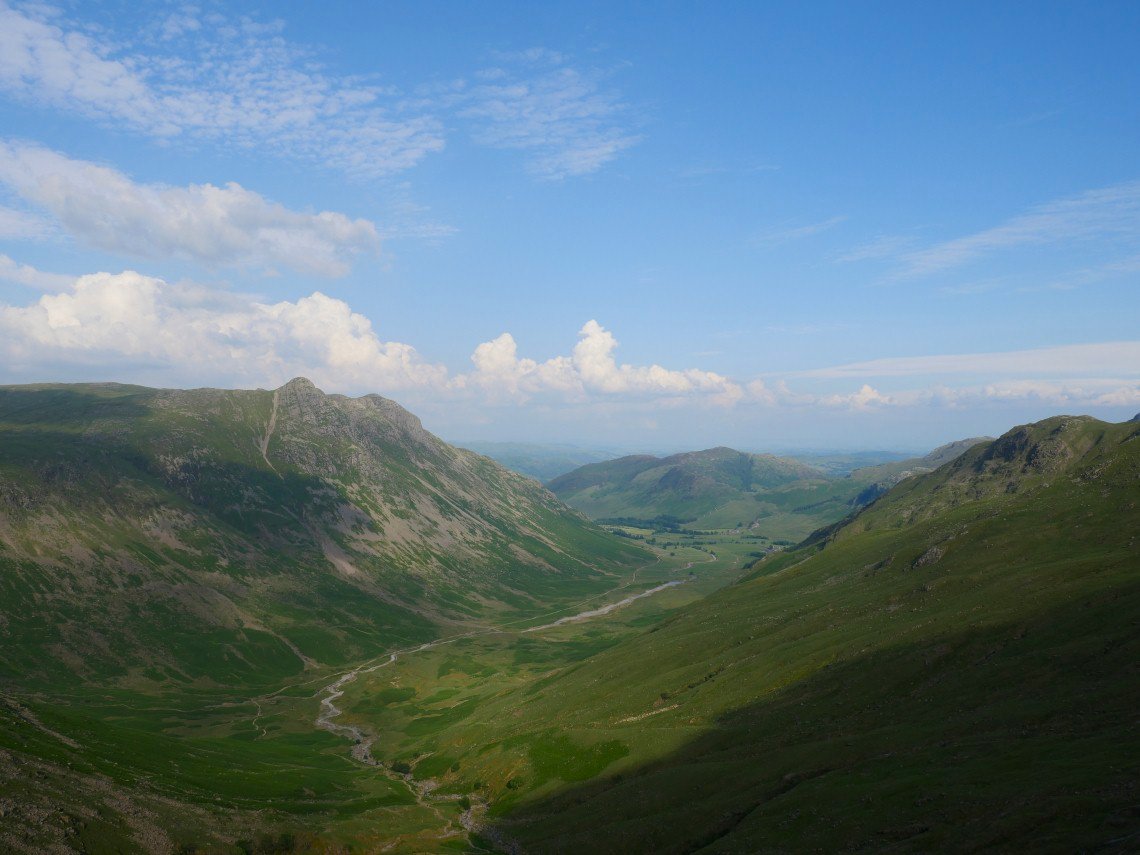 The valley floor never seems to come any nearer.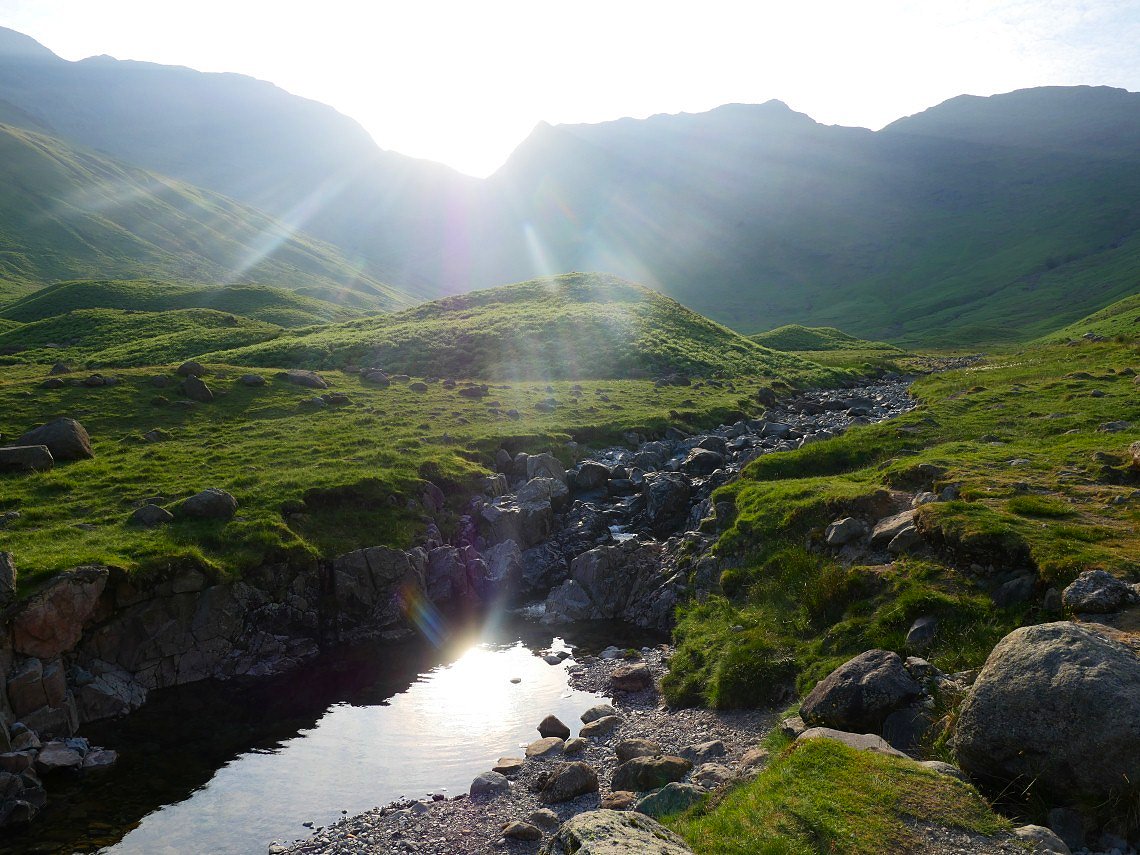 Eventually of course we are on the valley floor and having a look back into the sun behind Rossett Pike.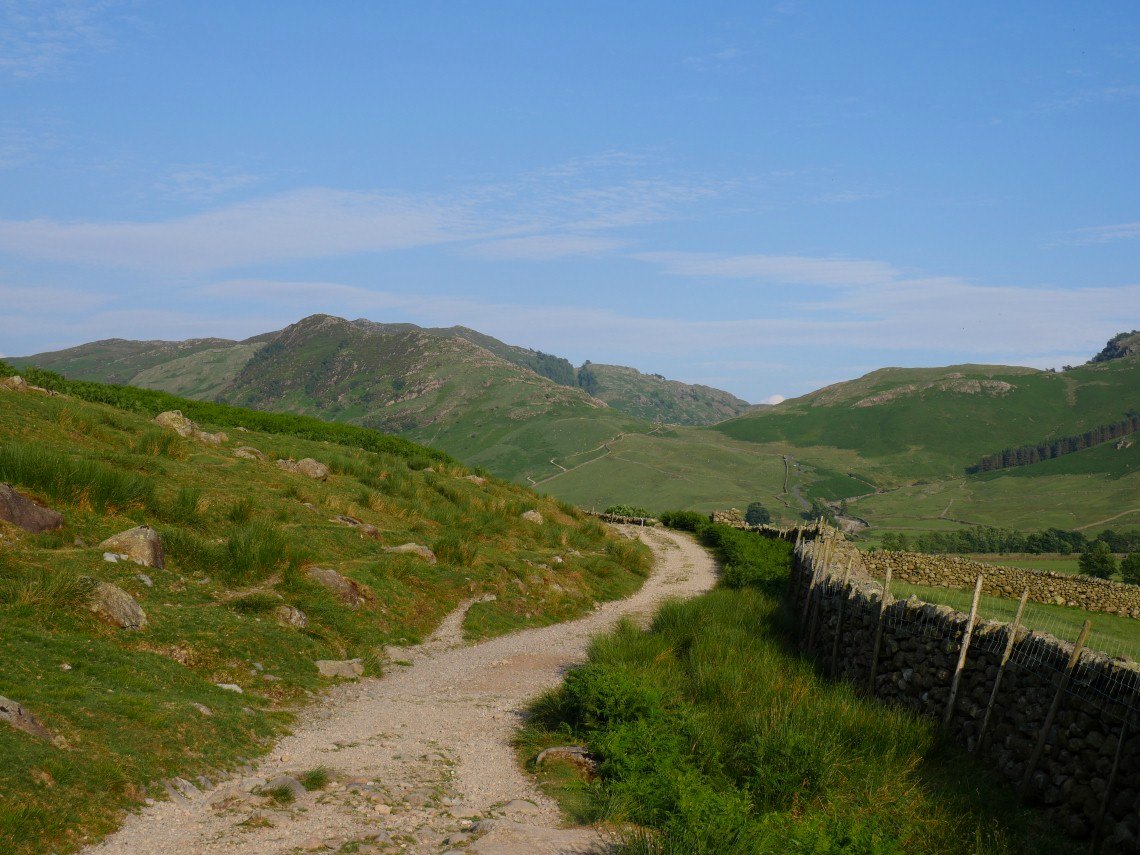 Another section of path that seems to grow in length in the evening.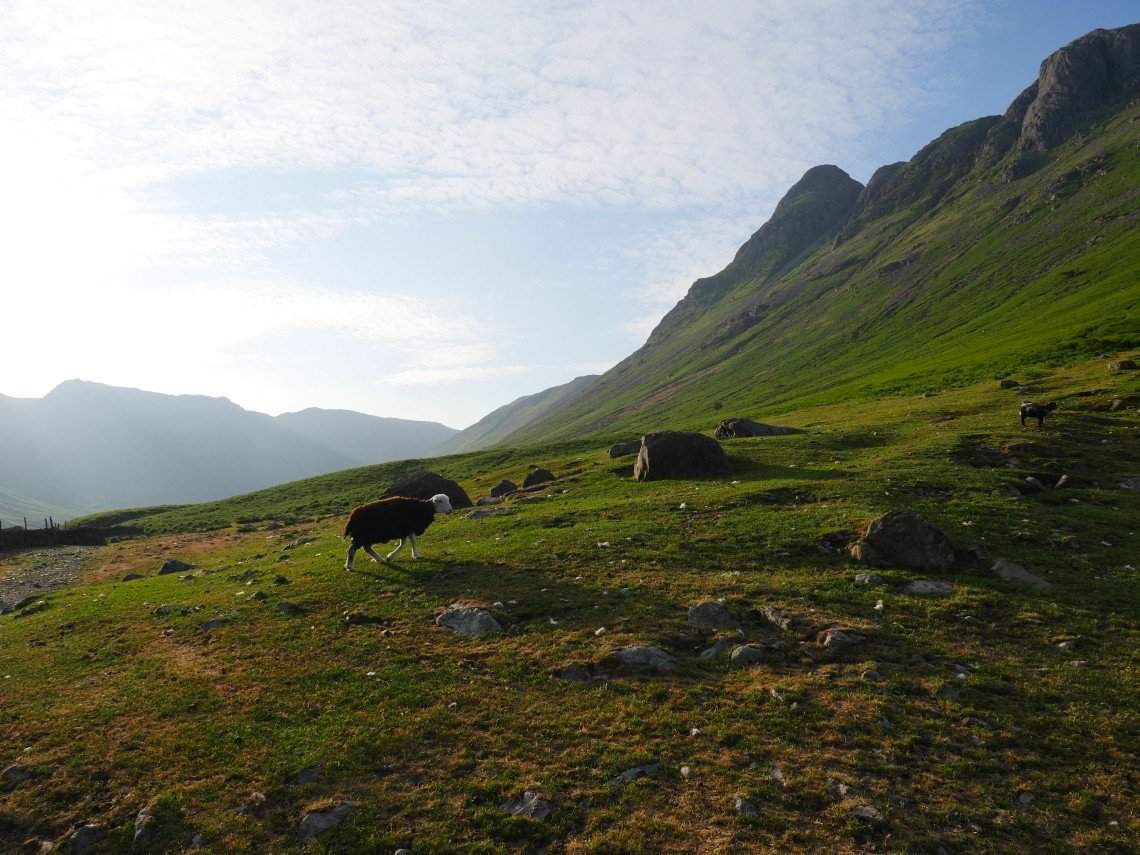 " Hang on a minute, I'll just get on my rock " ( see last weeks walk )