WWW.KARLSWALKS.CO.UK
PICTURES AND TRIP REPORTS FROM MY WALKS IN THE ENGLISH LAKE DISTRICT
---
Harter Fell and Hard Knott
4th November 2018
Route. Car Park nr Birk's Bridge - Birk's Bridge - Birks - Maiden castle - Harter Fell - Hard Knott Pass - Hard Knott - Black Hill Farm - Cockley beck - Car Park ( about 7 miles 2100ft ascent )
Mainly dry in the west said the forecast...got that one wrong then. Mainly wet with a few minutes dry would be more accurate but we still had a worthwhile day climbing two of my favourite fells.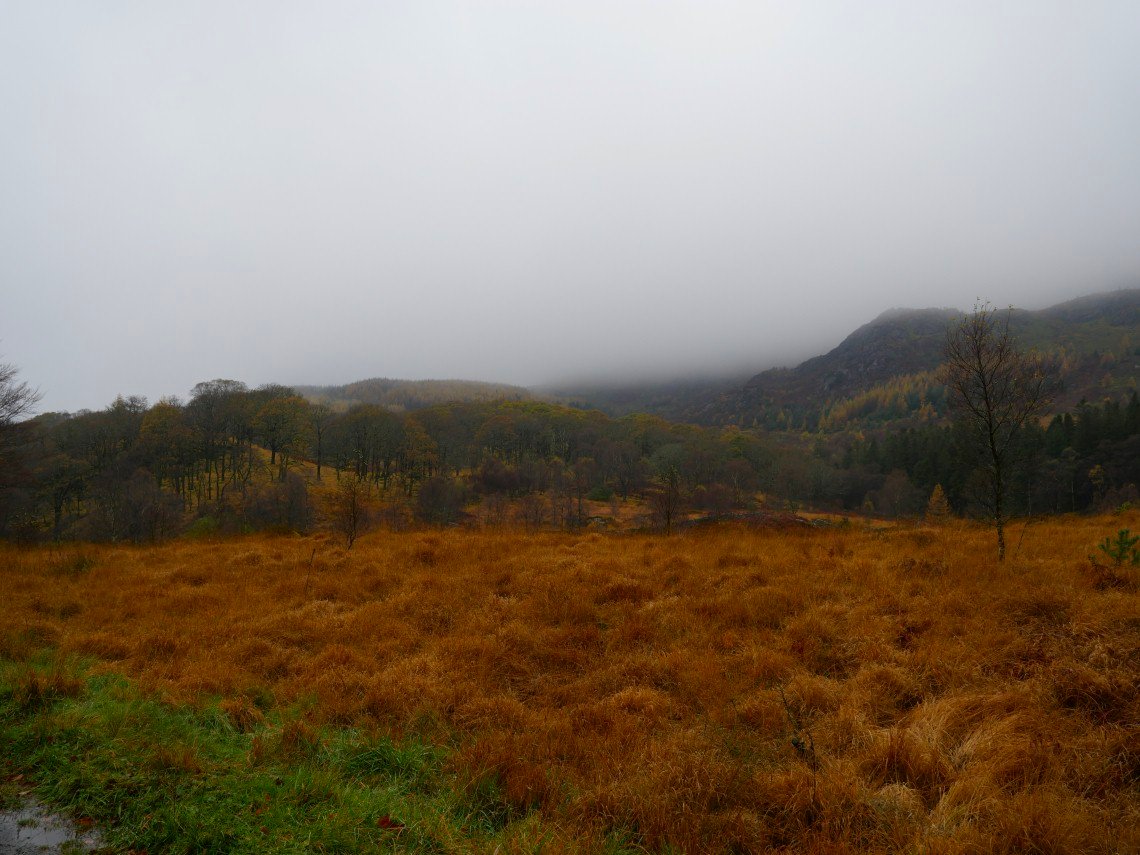 Harter Fell is up there somewhere. You can cross the river from the car park but we walked down the road to have a look at Birk's Bridge.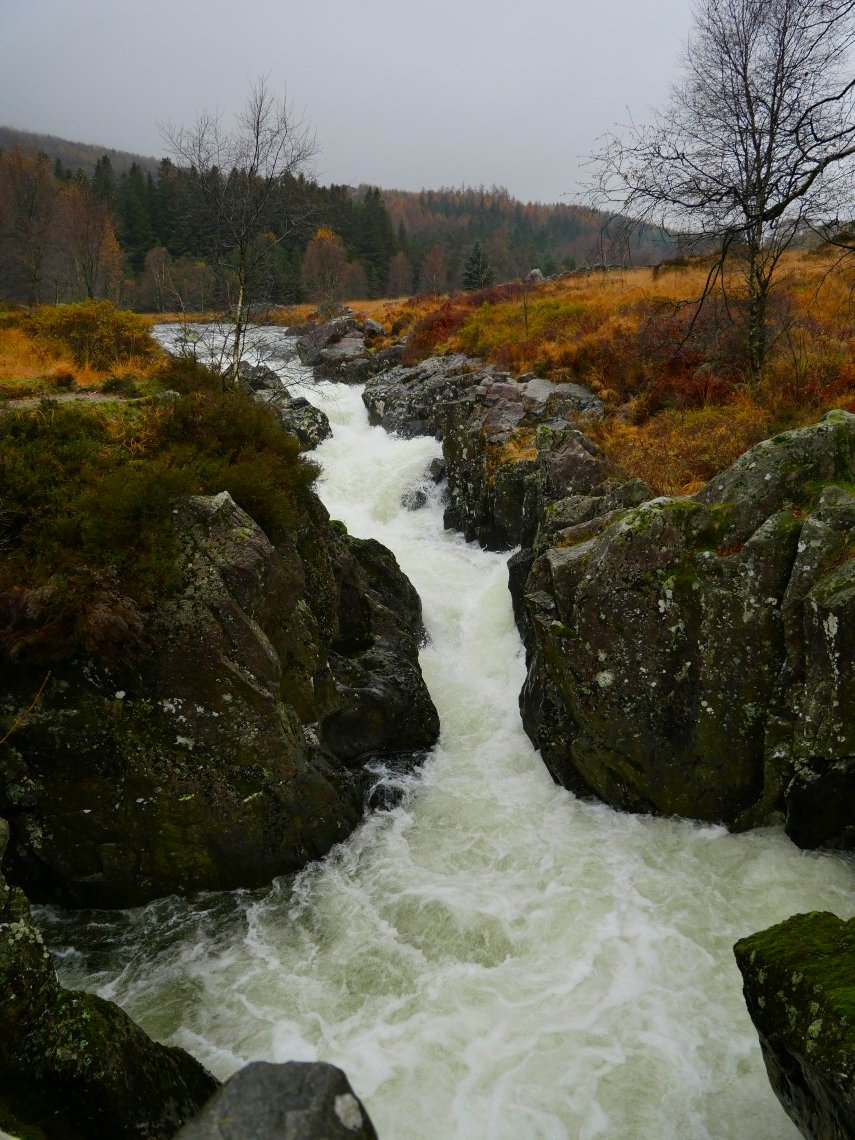 The froth pot from Birk's Bridge. We only saw two people on the fells all day but incredibly a minibus full of tourists parked up at the same time as us and they all trotted down to Birk's Bridge so that's why I haven't got a picture of it.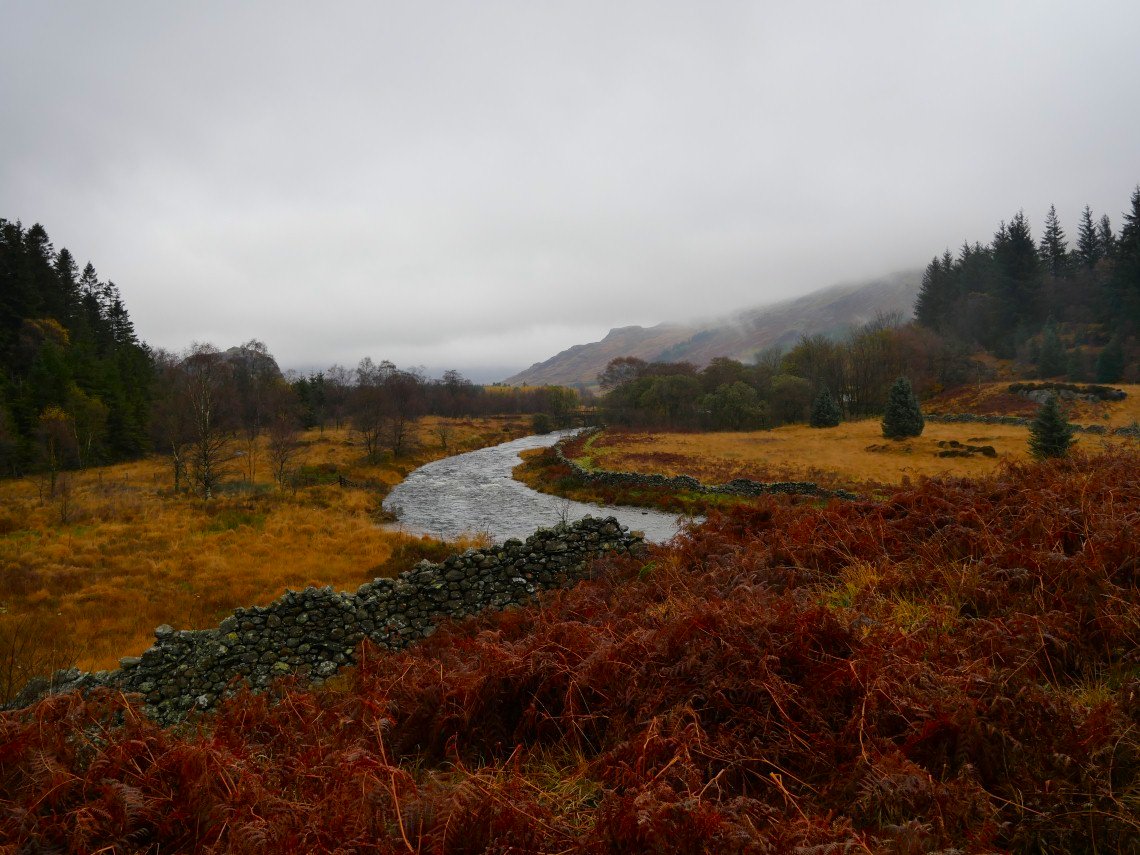 Looking along the Duddon from the path to Birks.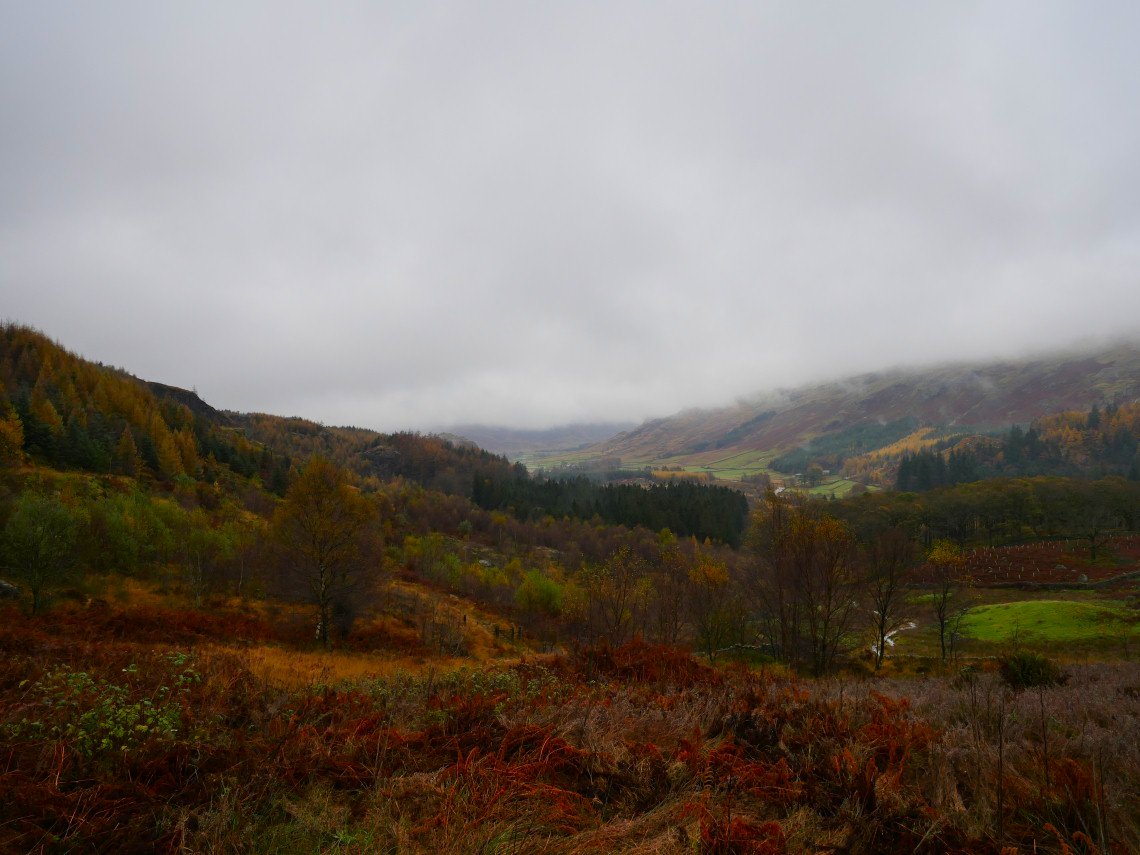 And a view down the valley from higher up.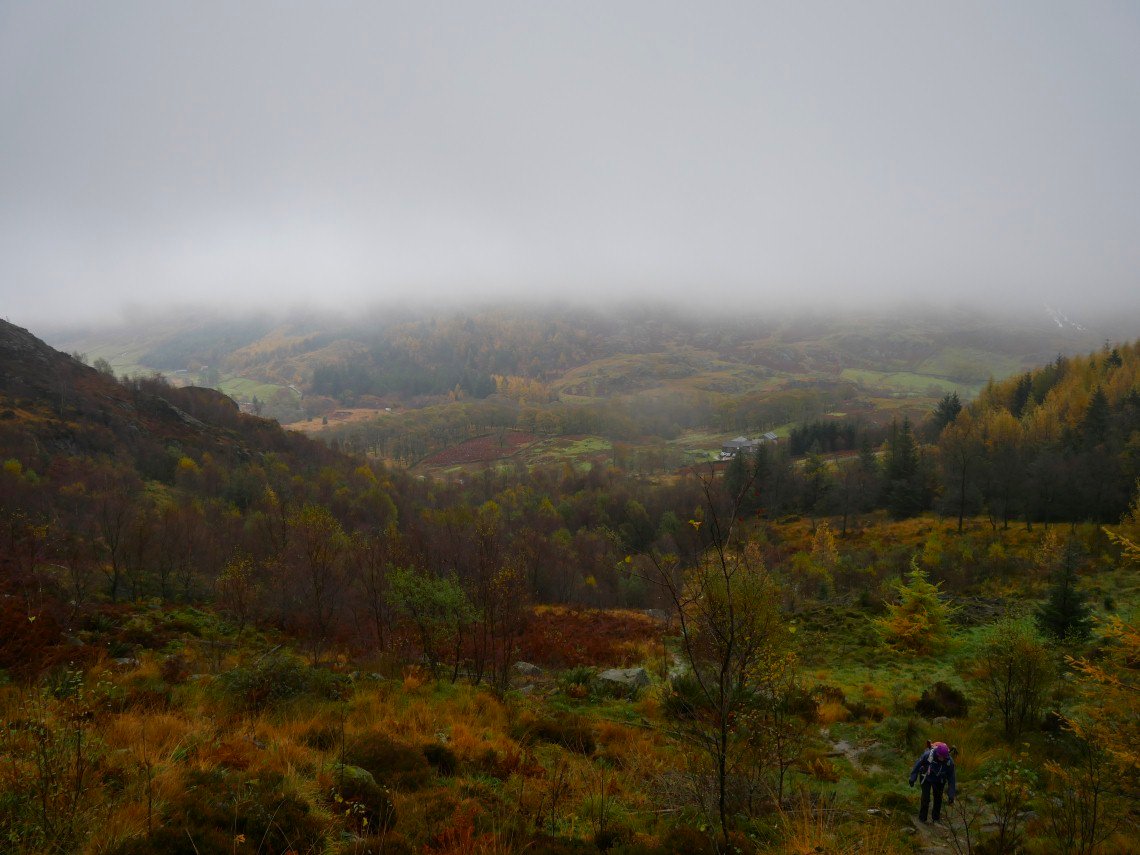 Birks below us as we climb through the trees.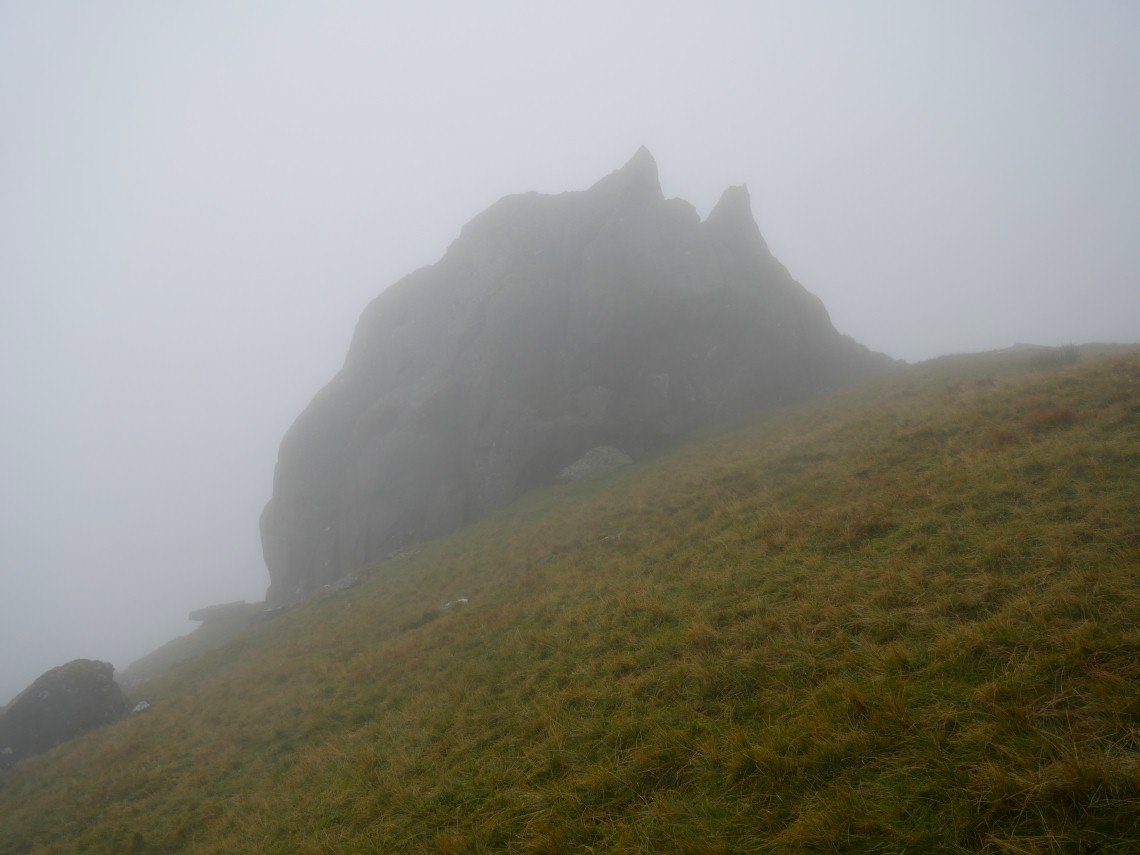 You leave the trees and enter the open fell at Maiden Castle.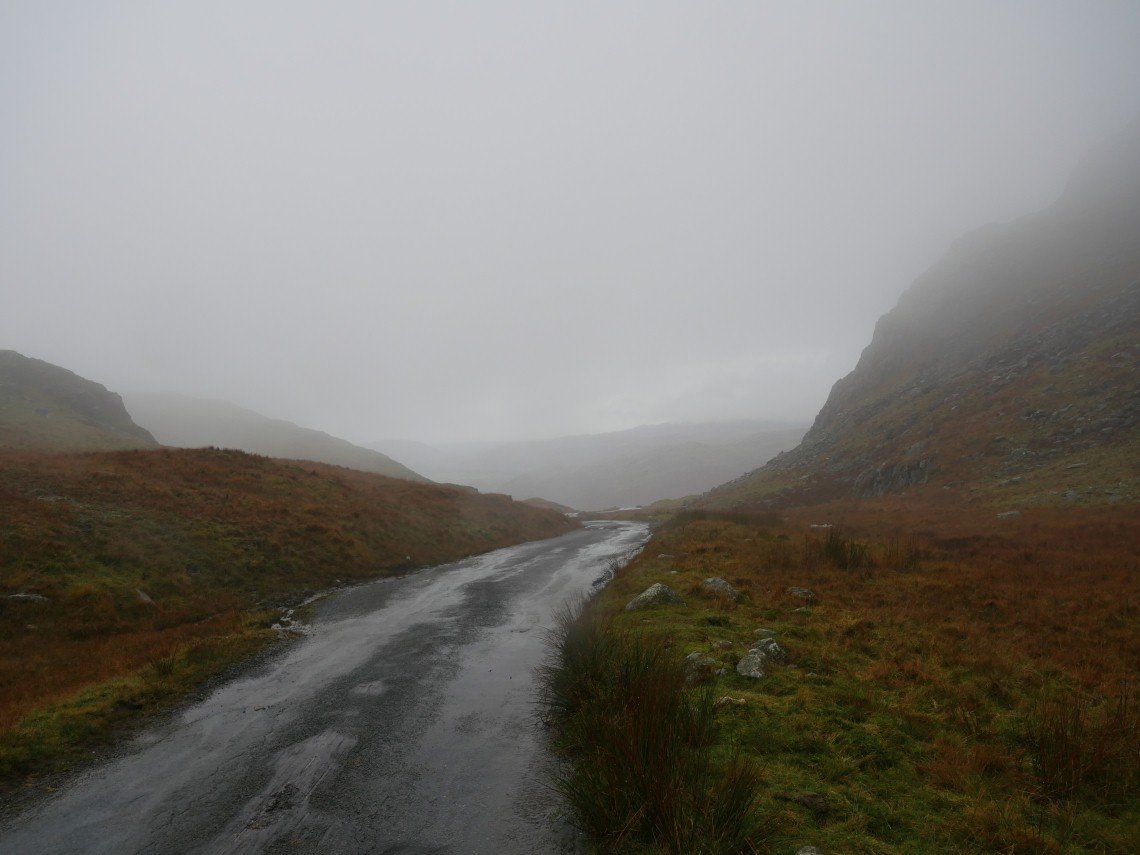 Nothing to see and incessant rain on Harter Fell so here we are on the other side at the top of Hard Knott pass.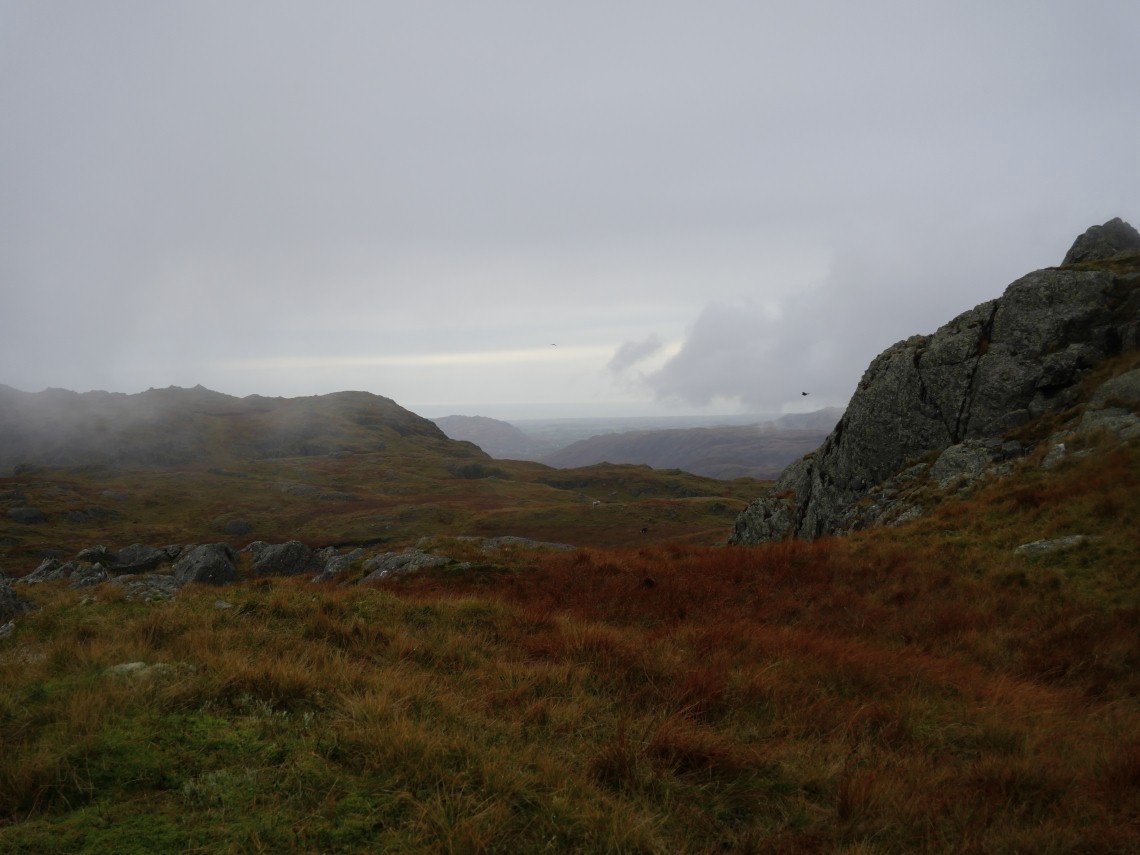 The same story on Hard Knott but the skies did clear slightly as we left the top.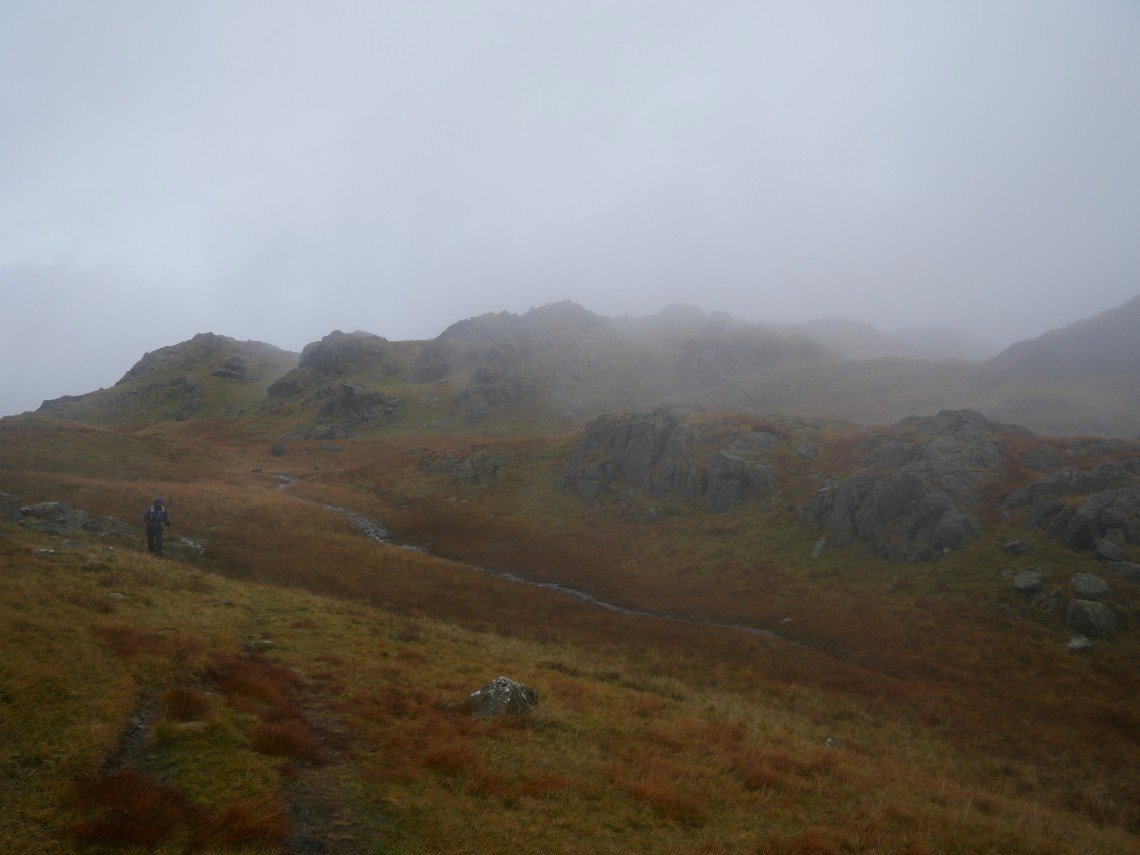 Looking back to the little bumps and crags that make this area one of my favourite places.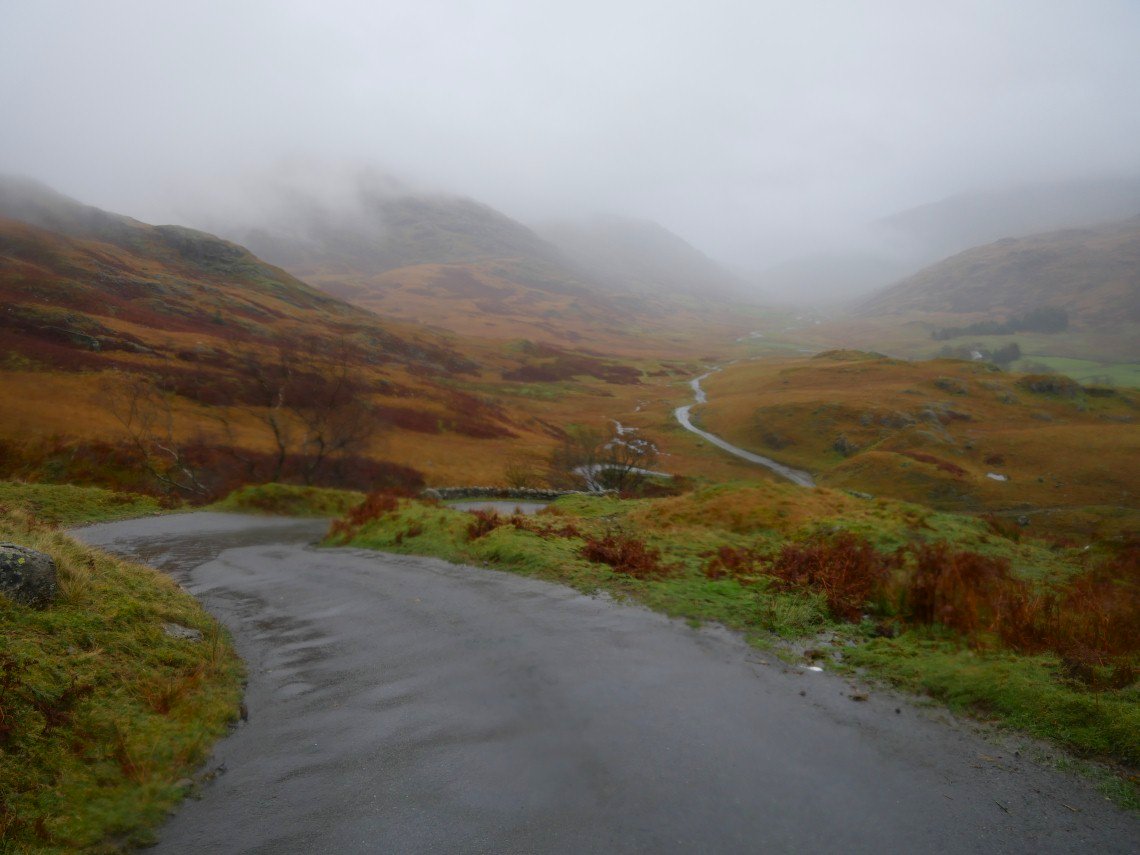 A bit of a view along Wrynose Bottom as we walk down the pass.
Hard Knott Gill. We took the path down to Black Hall farm but then changed our minds and returned to the road as we thought the riverside path might be flooded.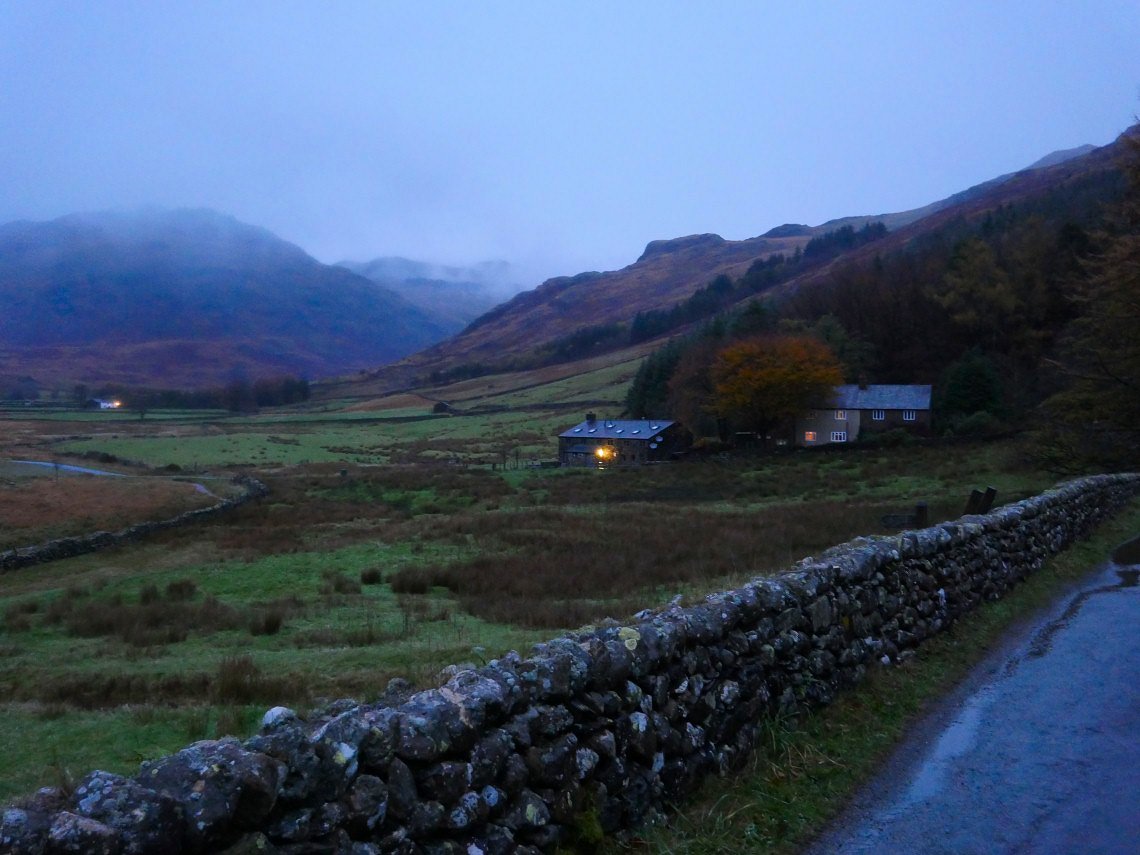 Looking back to Little Stand. The buildings are Hinning House, an outdoor education centre.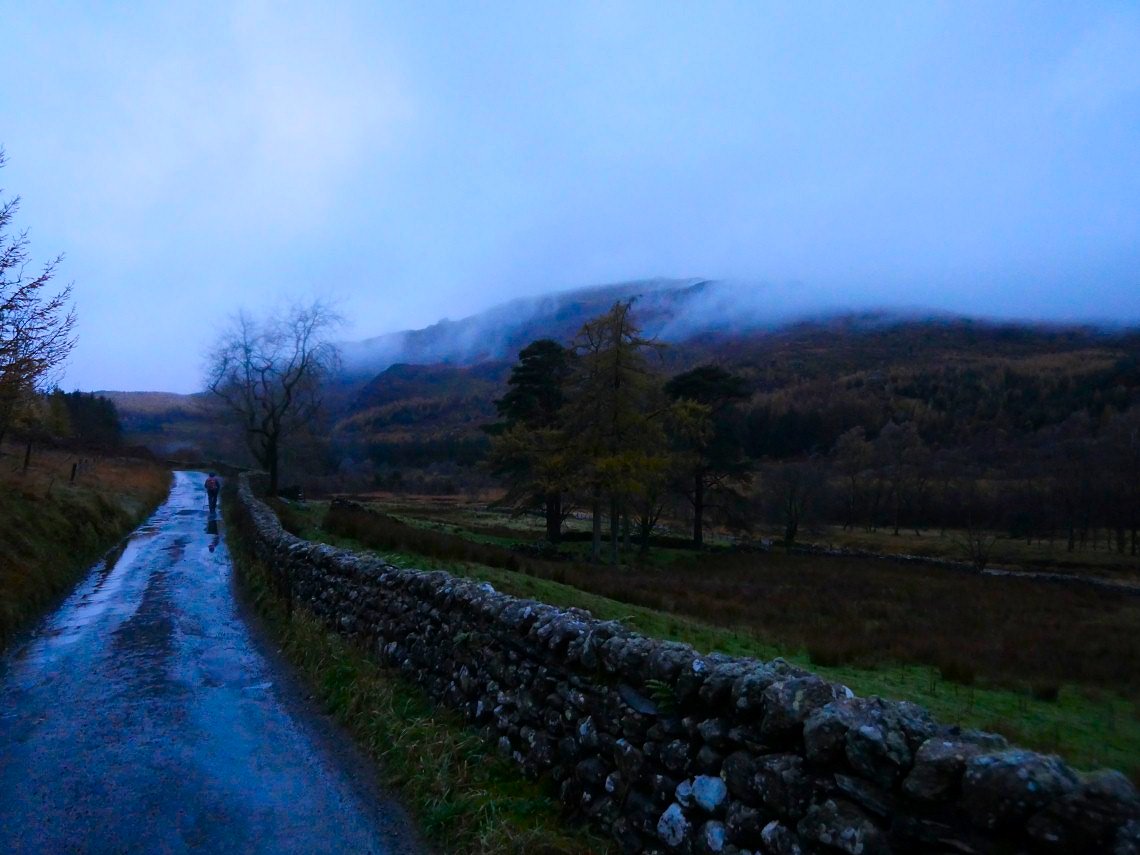 The cloud looks to be breaking over Harter Fell.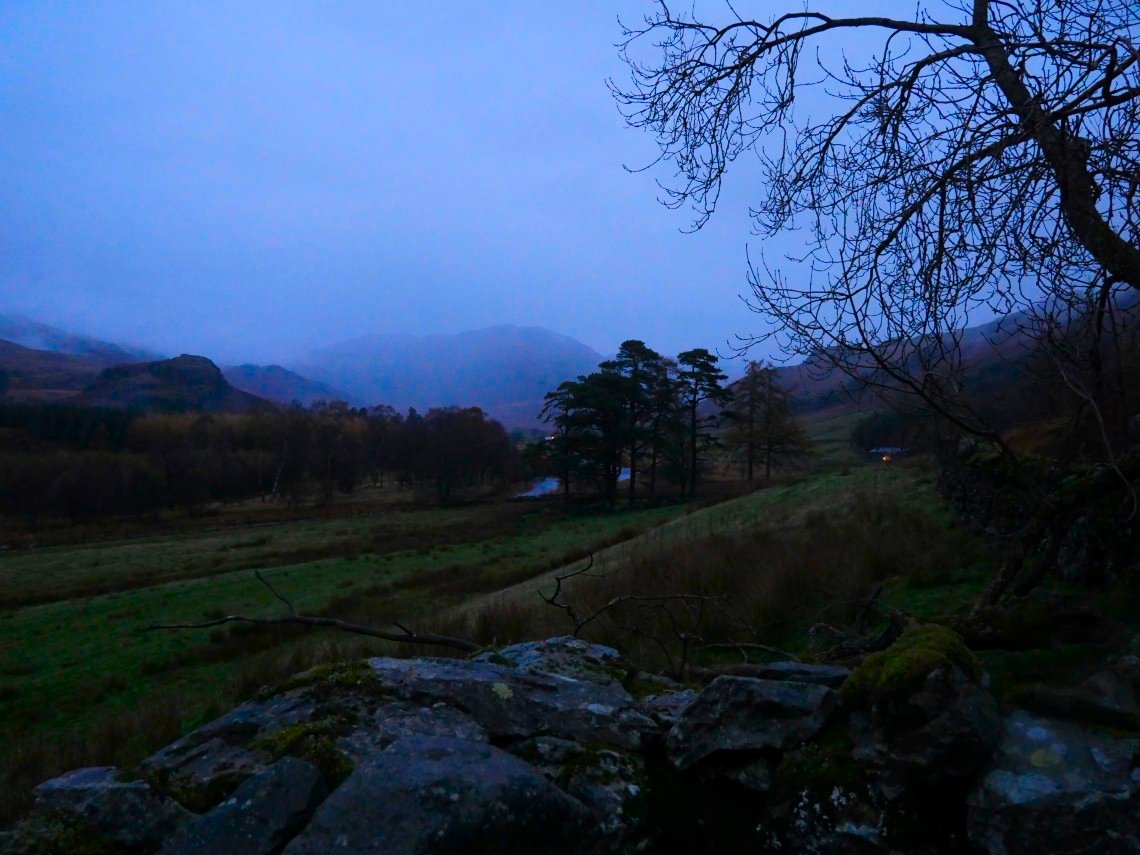 Another look along the valley in the fading light.