WWW.KARLSWALKS.CO.UK
PICTURES AND TRIP REPORTS FROM MY WALKS IN THE ENGLISH LAKE DISTRICT
---
Remembrance service on Great Carrs
11th November 2018
Route. End of Walna Scar Rd. - Seathwaite Tarn access track - Seathwaite Tarn - Troutal fell - Grey Friar - Halifax bomber memorial. Return same way
( about 7.5 miles 2700ft ascent )
A few weeks ago Rod had e-mailed me to see if Sue and I would be interested in joining him for a walk up to the Halifax bomber memorial on Great Carrs to pay our respects on remembrance day. Sue was on babysitting duties so it was just me who was up early for the longish drive to Seathwaite. Rod and I were joined on the walk by Paul Sharkey who is as keen as walking in the Lakes as me and has a super website I had actually met and chatted with Paul once before on a claggy rainy day on Red Screes but I didn't know it was him and he didn't know it was me.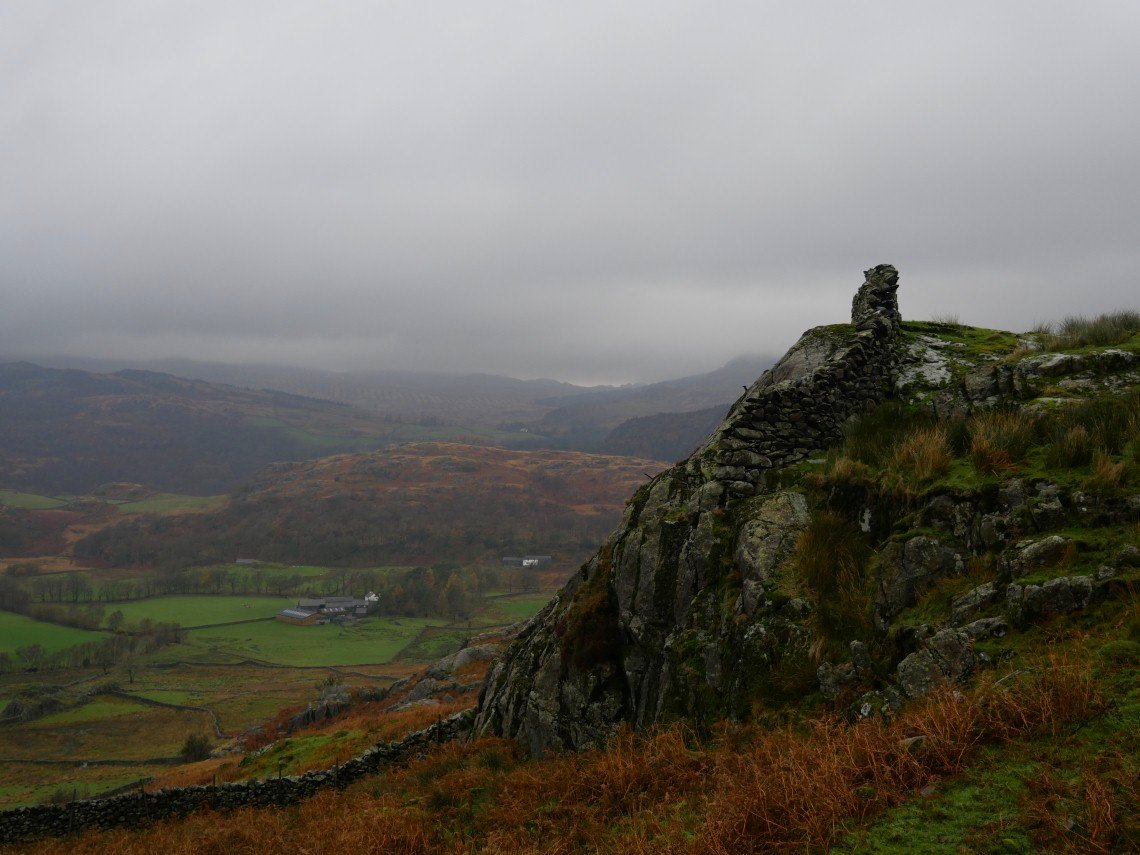 The weather was as dull as forecast although driving north I did hope that the forecast would be wrong as there was a lovely sunrise and clear skies but as I drove through Ulpha the rain started and pretty much continued for all of our walk..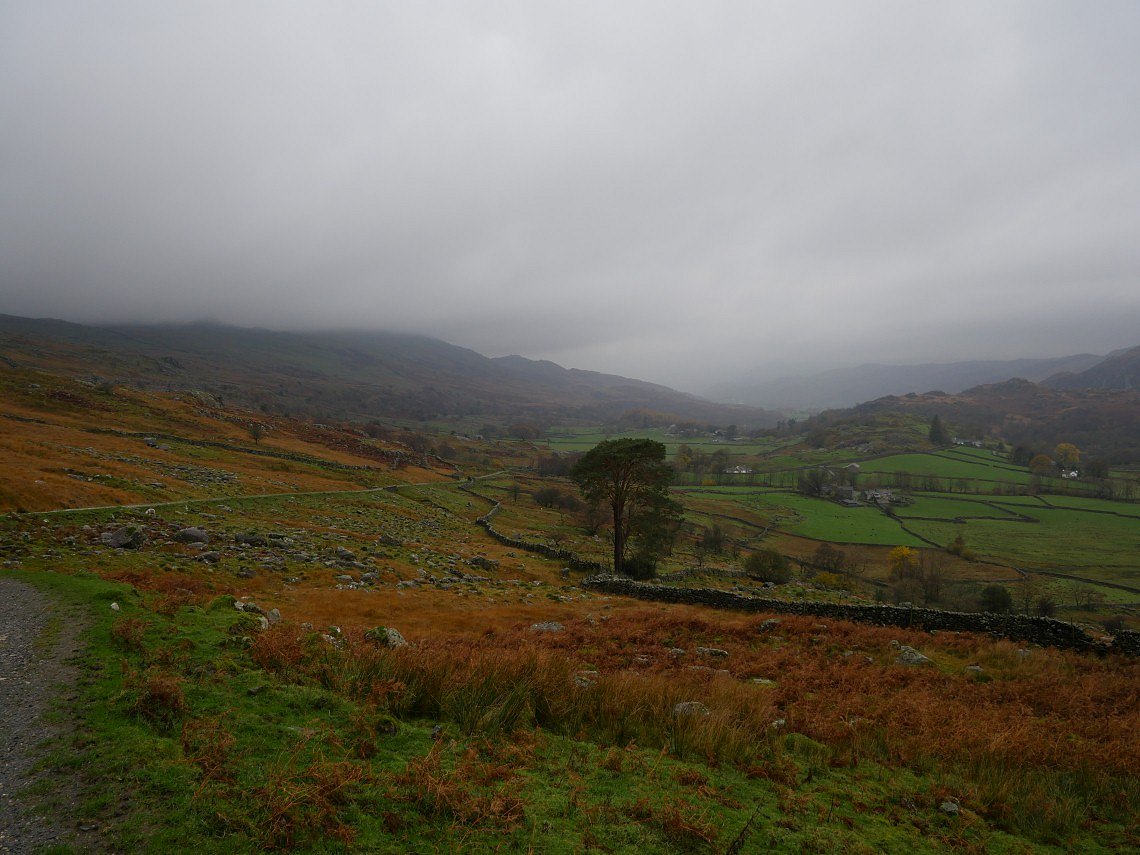 Still a bit of a view back down the Duddon valley from the tarn access road..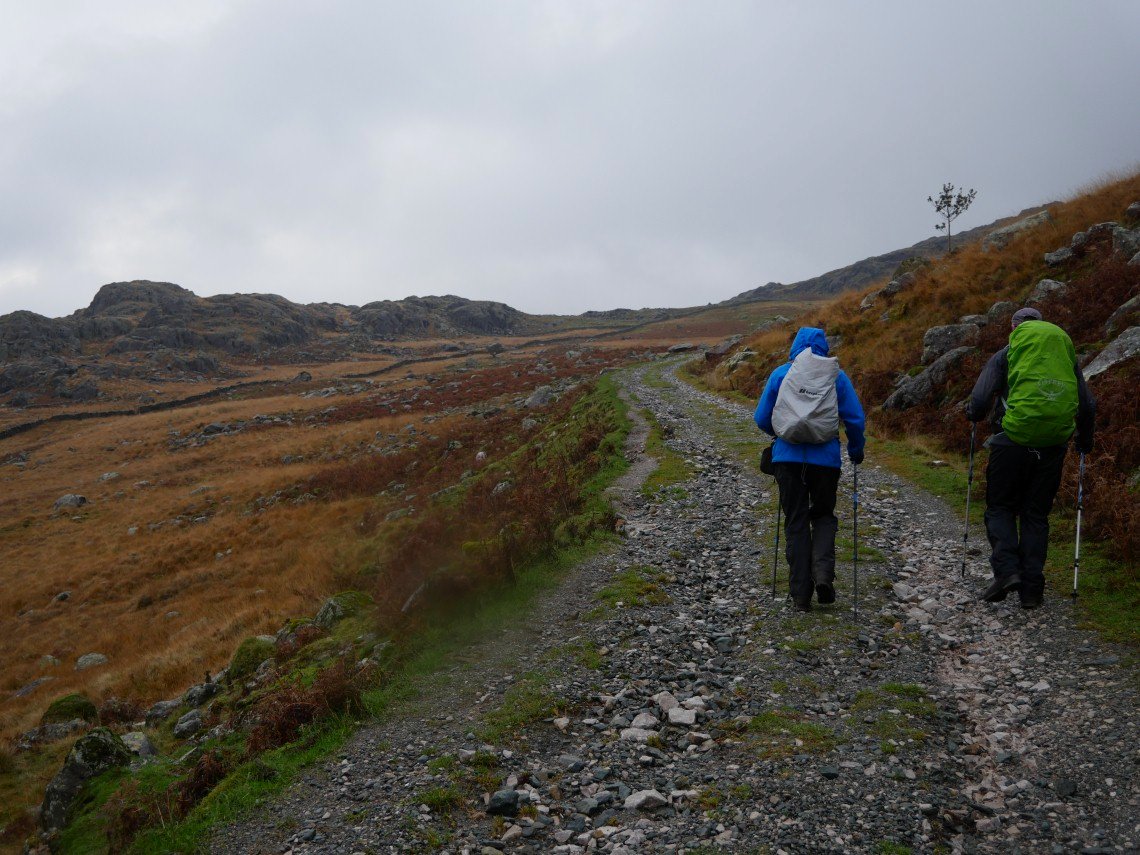 Rod and Paul well wrapped up on the climb to the tarn.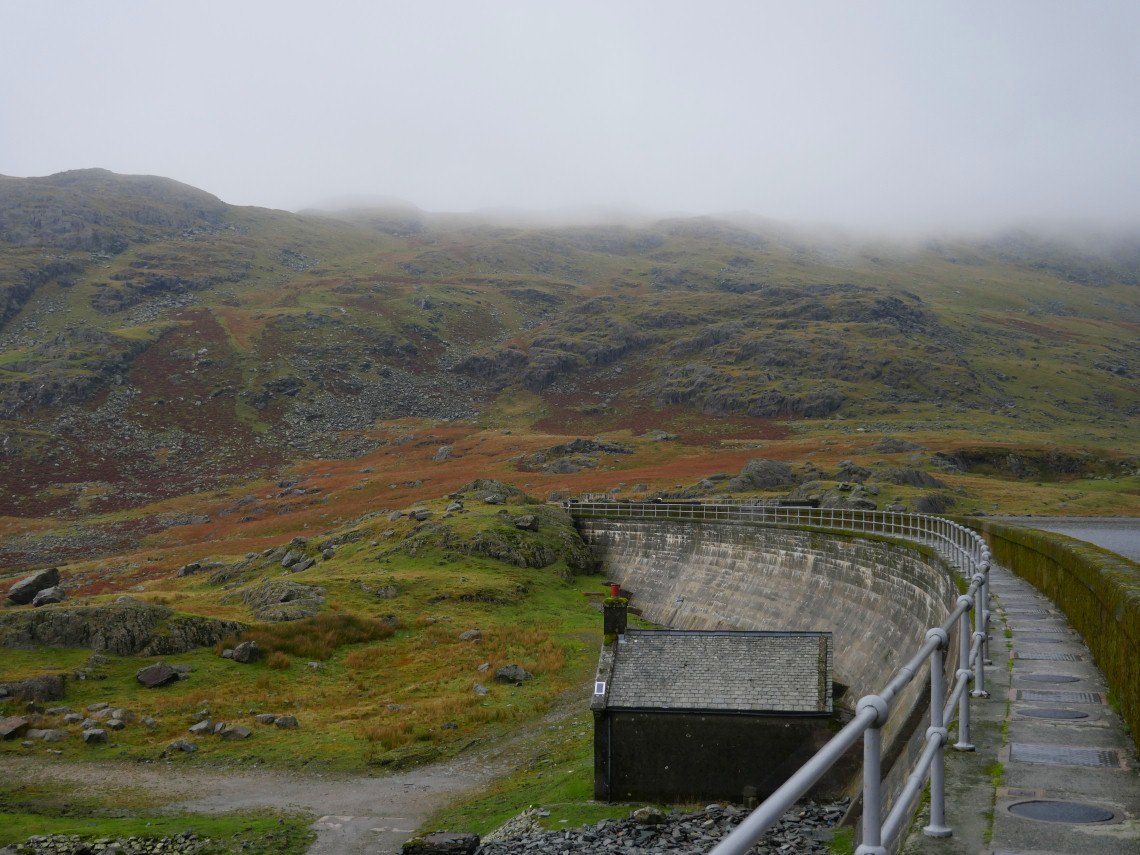 Arriving at Seathwaite Tarn and the tops were as expected clagged in..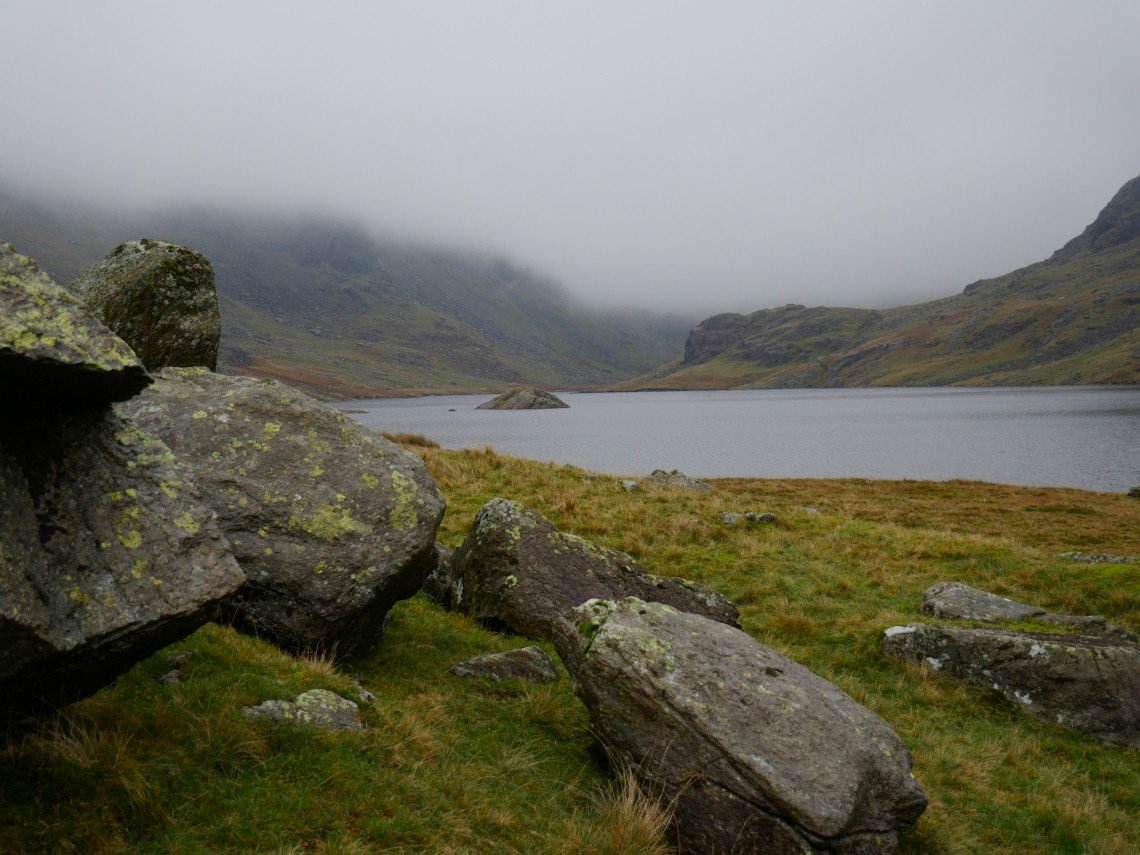 Looking along the tarn.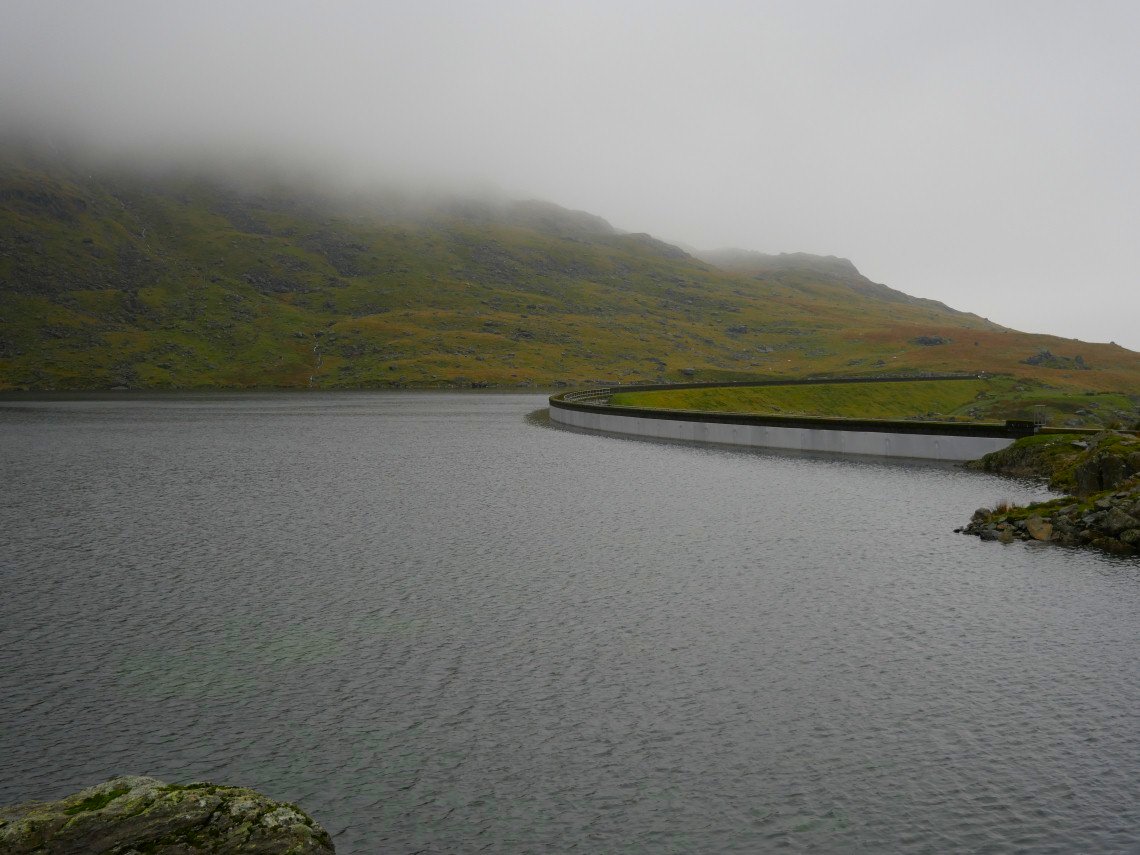 And back to the main dam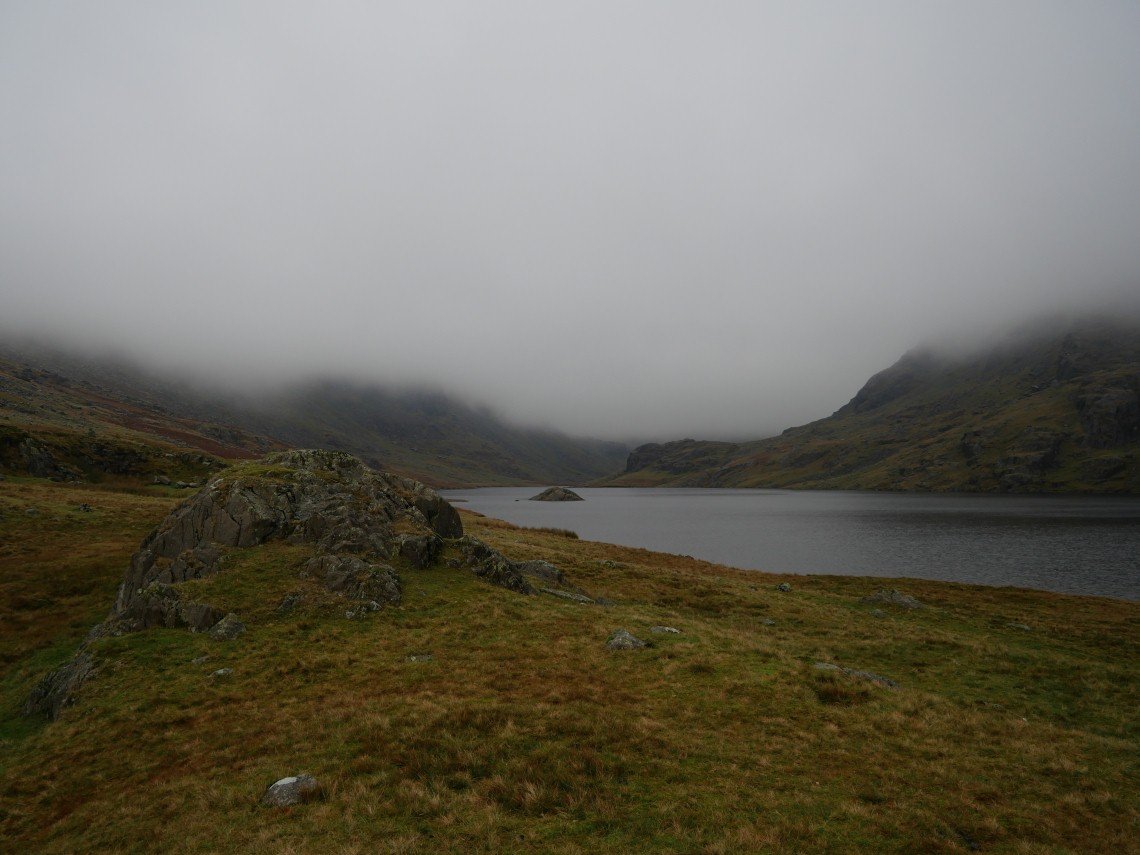 We followed the shoreline for a few yards then turned uphill. There is a path which we eventually joined but really as long as you head for the ridge you can't go wrong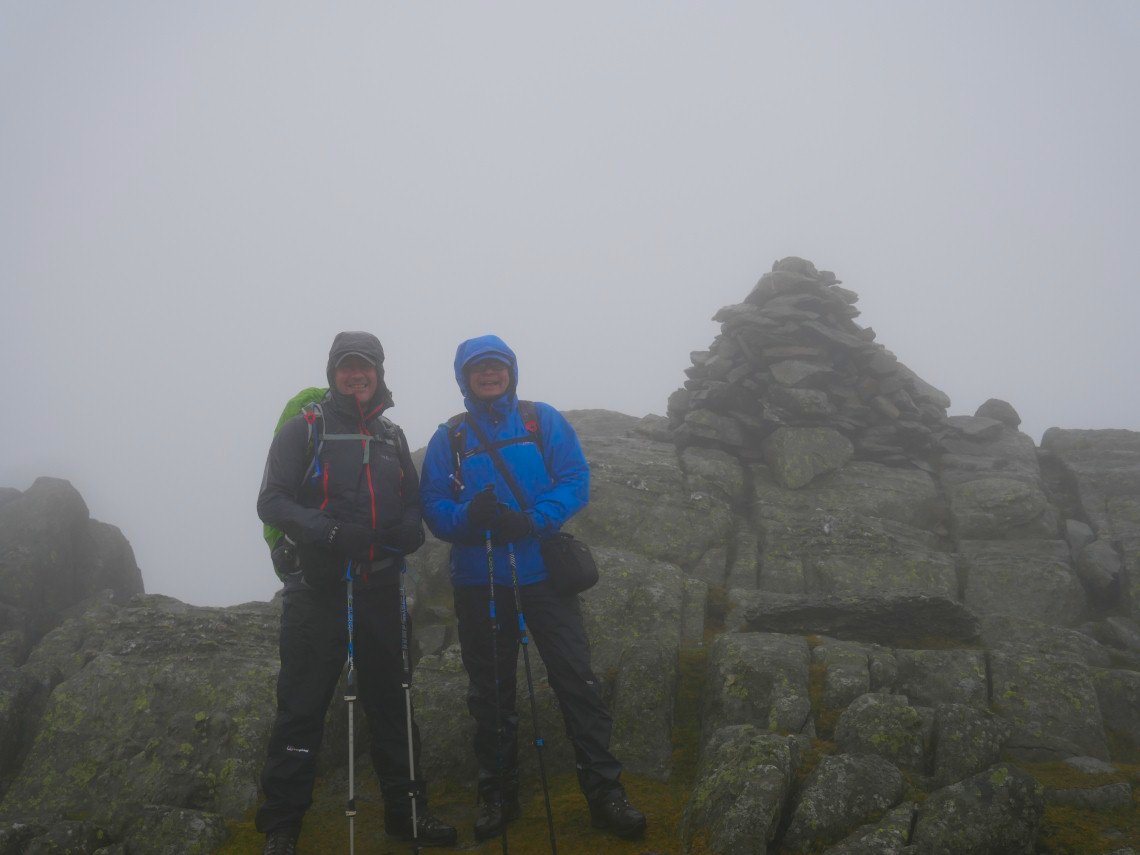 The wind and rain beat at us as we climbed so there wasn't many stops for sightseeing so consequently we arrived at the top of Grey Friar in what seemed like no time at all. It was pictures all round with Paul (L) and Rod.
And Paul and myself.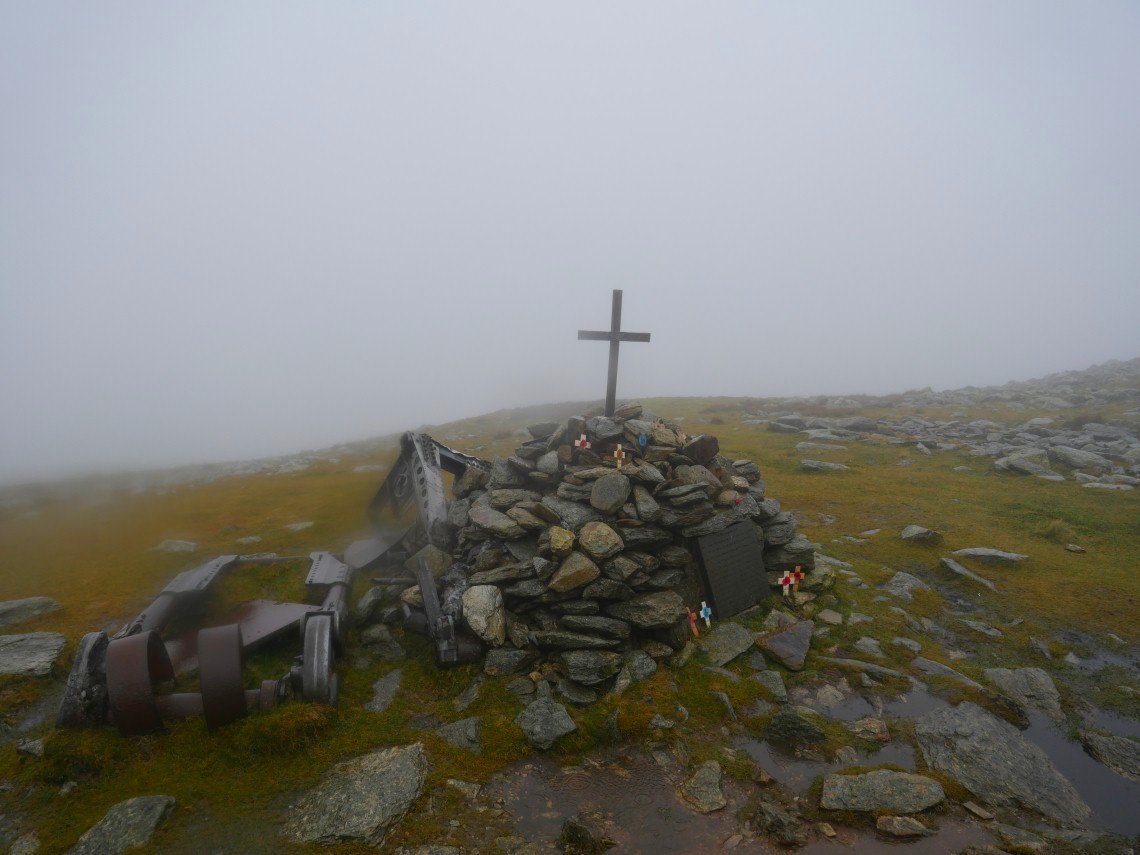 We arrived at around twenty to eleven and there were seven or eight people already there who were shortly joined by a larger group. One of our fellow visitors gave a reading and we observed the two minute silence. The howling wind and freezing temperatures only added to the very moving scene.
Below are a couple of pictures of the memorial cairn taken on a sunny November day when Sue and I last came this way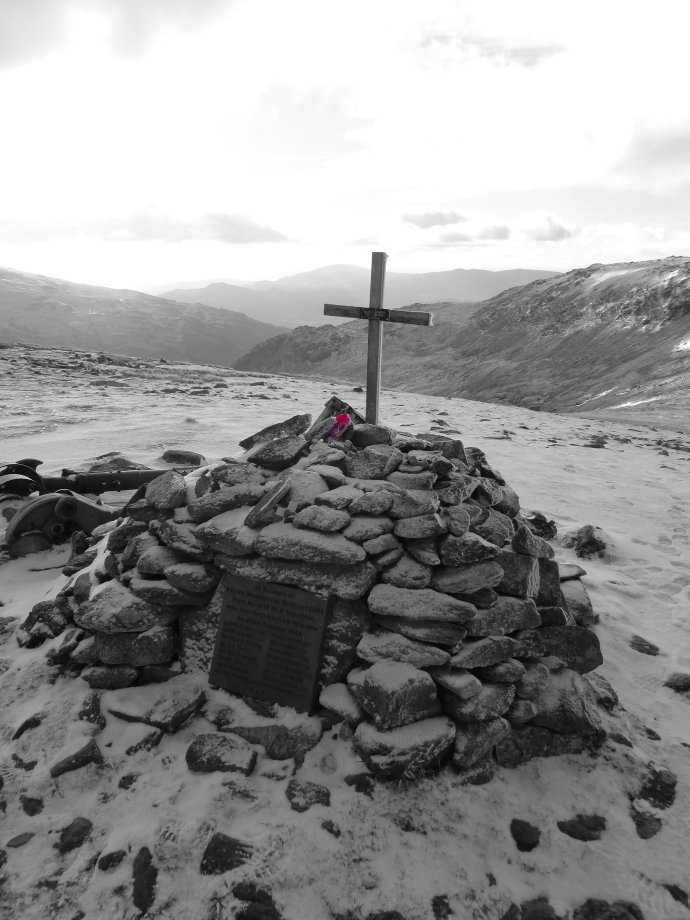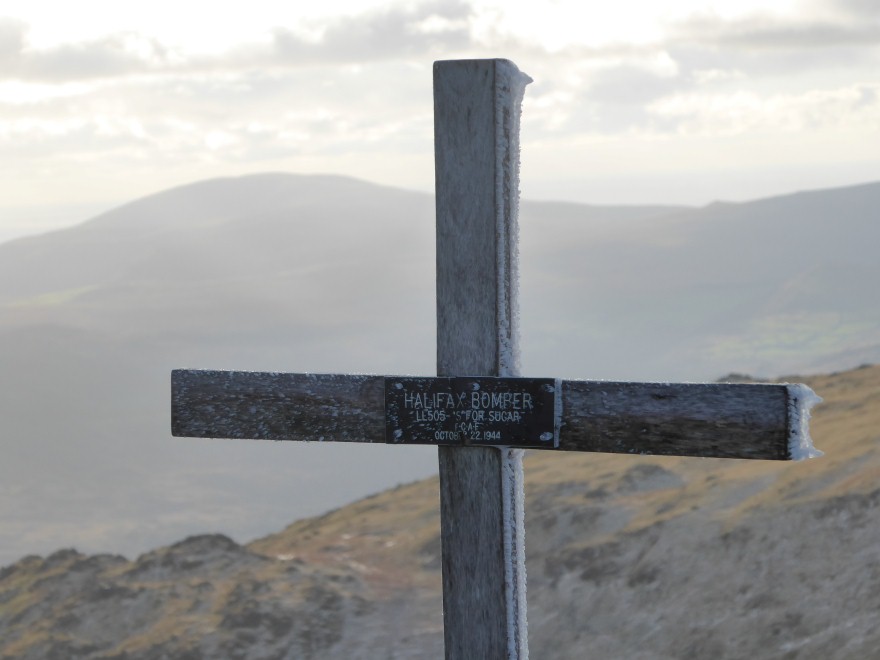 The imperial war museum has a dedicated page to the memorial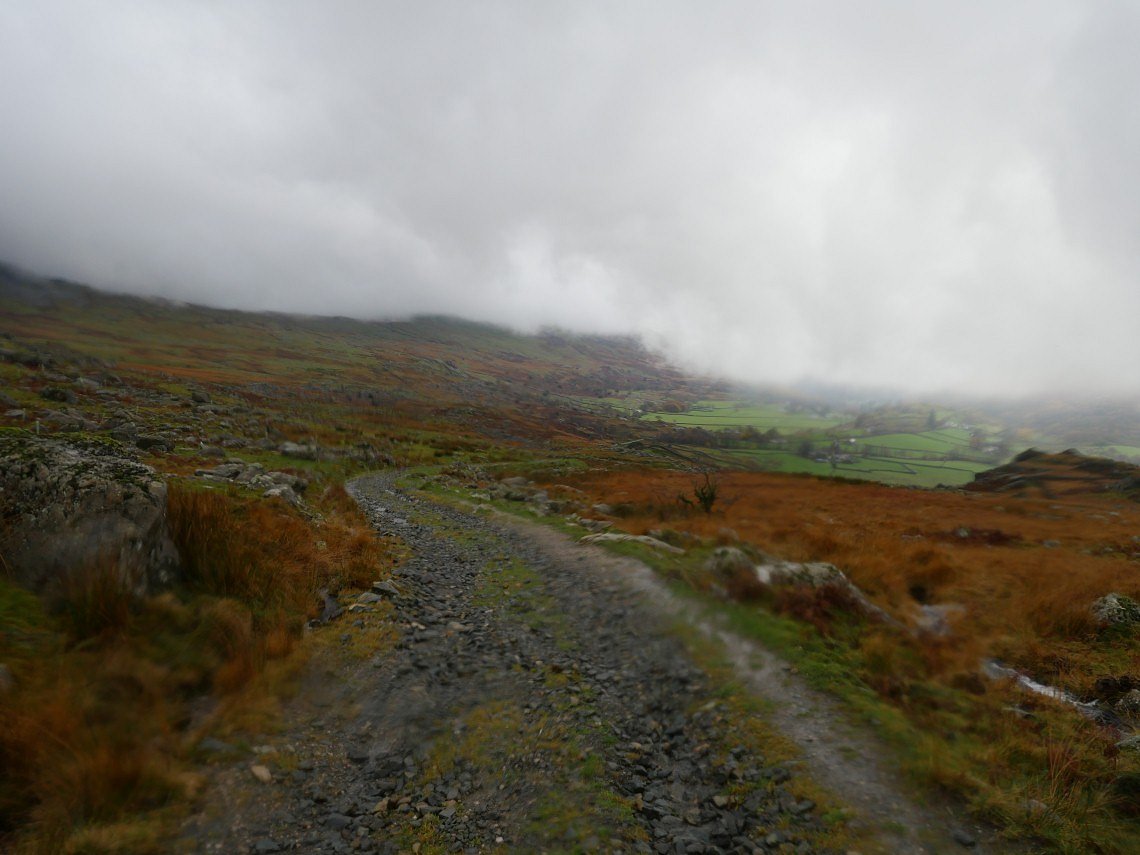 After standing around in the cold for around 40 minutes we decided that we would save the rest of our walk for another day so returned down to our warm cars and then the Newfield Inn all the while conscious of the fact that the young men who gave their lives on that mountain never got the chance to return to a warm pub.
Previous walk - Harter Fell and Hard Knott - Next walk - Kentmere and Longsleddale